RED, WHITE, AND BOOZE SLUSHIES
When you shop through links on our site, we may earn an affiliate commission. This educational content is not intended to be a substitute for professional advice.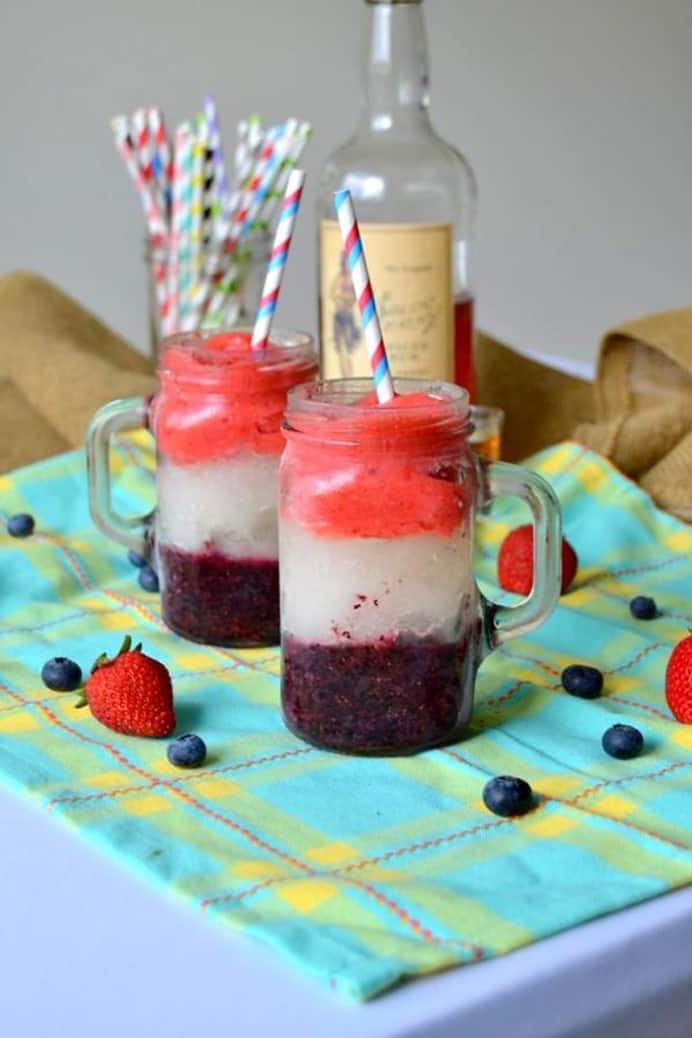 Growing up, we lived just a block away from the nearest convenient store, so during the summer we loved to walk over and stock up on candy cigarettes, gummy bears, and of course SLUSHIES! There was just something magical about artificial fruit flavored syrupy slush that gave you a killer brain freeze with each sip. I set out to make an adult version of this childhood classic, but found that most of them contained a ridiculous amount of sugar as well. I decided to get back to basics by using fresh fruit, honey, and the pure bold flavor of Sailor Jerry Rum to create festive slushy libations just in time for the Fourth of July!

…..

(makes 2 slushies)

For blue layer:

1 cup fresh blueberries, frozen overnight

1 Tbs honey

1oz Sailor Jerry Rum

For white layer:

Juice from 1 lemon

Two handfuls of ice cubes

1oz Sailor Jerry Rum

1 Tbs honey

For red layer:

1 cup fresh strawberries, hulled and cut in half, frozen overnight

1 Tbs honey

1oz Sailor Jerry Rum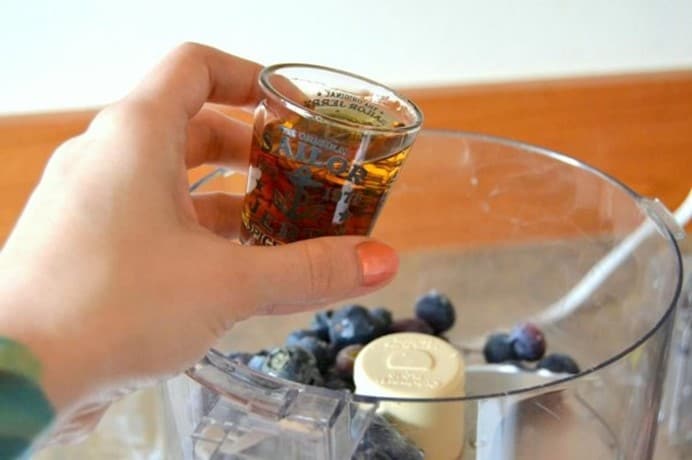 In a food processor or blender, puree blueberries, honey, and Sailor Jerry Rum until smooth. Distribute evenly into two glasses and place in the freezer for 15-20 minutes. Rinse out your blender or processor and puree lemon juice, ice, honey, and rum. Distribute evenly into the two glasses with blueberry slushy in them and place in the freezer. Since your last layer is white/clear you don't really need to rinse out the blender again so add strawberries, honey, and rum and puree until smooth. Add the last layer to the glasses and freeze for about 5 minutes. Serve right away or make the night before. If making ahead, just make sure you place them in the refrigerator for 45 minutes to an hour before serving.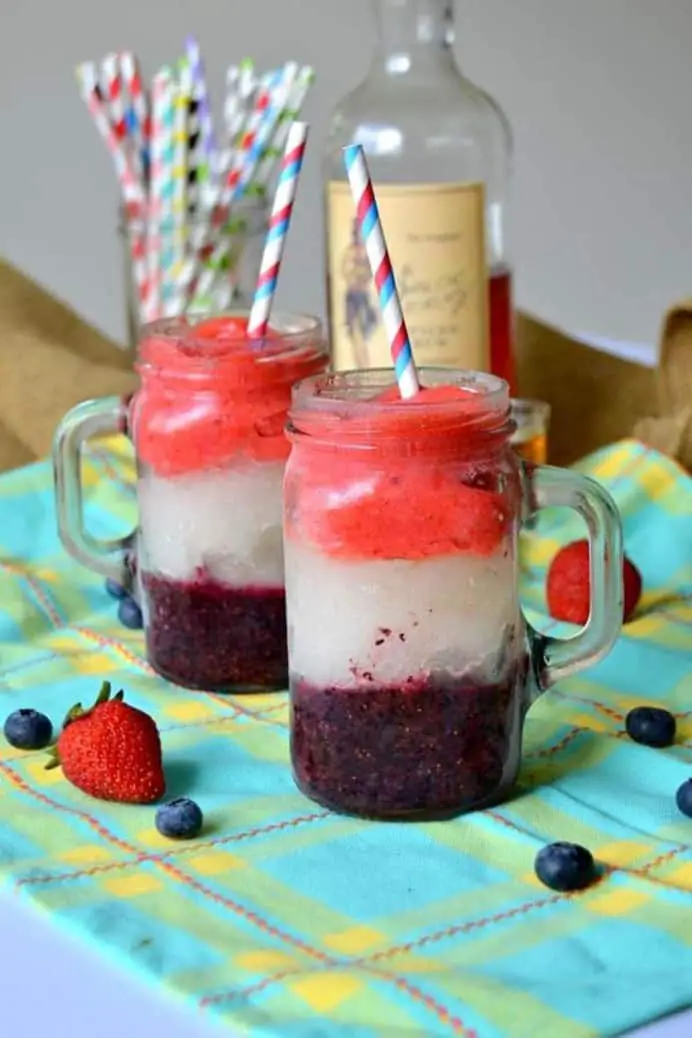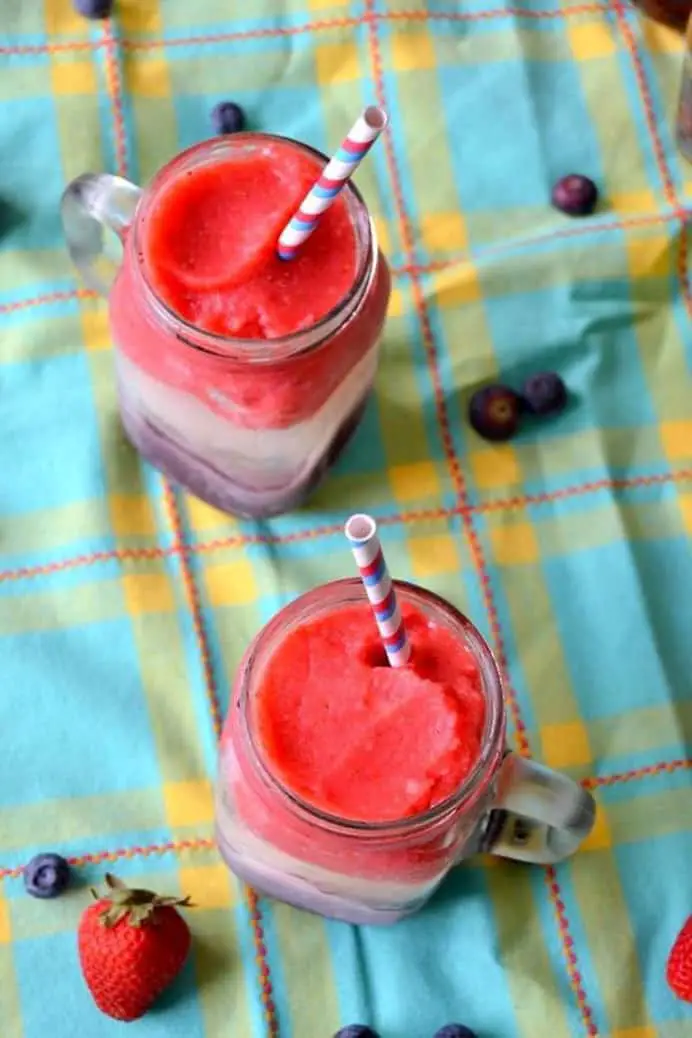 Enjoy responsibly!