Acrylic VS. Gel VS. Shellac Nails:What's The Difference?
When you shop through links on our site, we may earn an affiliate commission. This educational content is not intended to be a substitute for professional advice.
Are you a fan of feminine and beautiful polishes, as well as lady-like manicures? A lot of women love to get their nails done either on a weekly or bi-weekly basis. However, some manicures are super durable and can last you for up to a month!
Not too sure what manicure is the best for you? Here are your options: acrylics, gel, or shellac nails! Keep on reading and find your favorite which you can start rocking as of tomorrow!
What Are Acrylic Nails?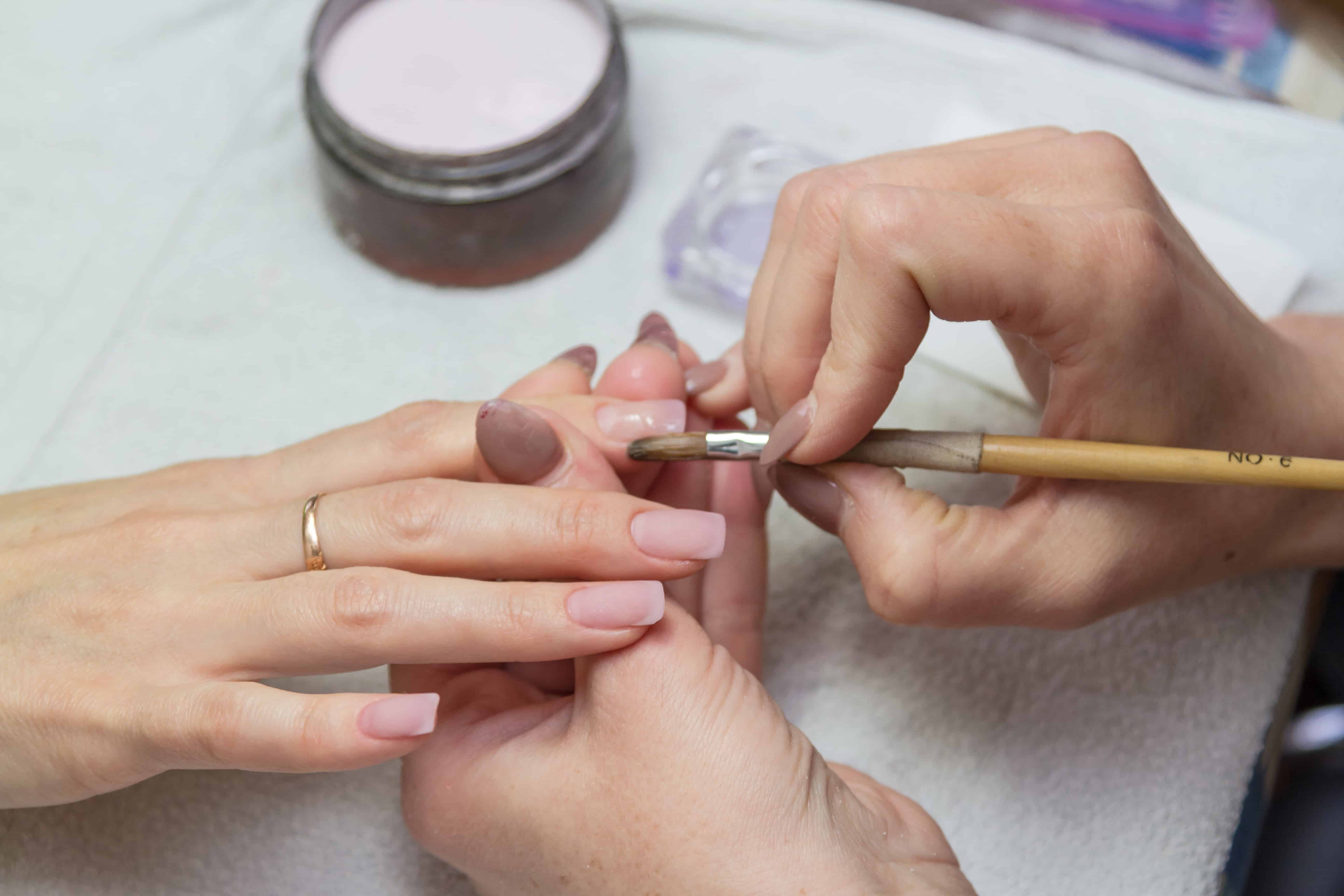 Acrylic nails are artificial nails that are usually worn by younger women, as well as girls who love to seek attention with their long nails. Acrylic nails are a must-have for formal events, and they will suit any bigger gathering or giant birthday parties!
What Are Gel Nails?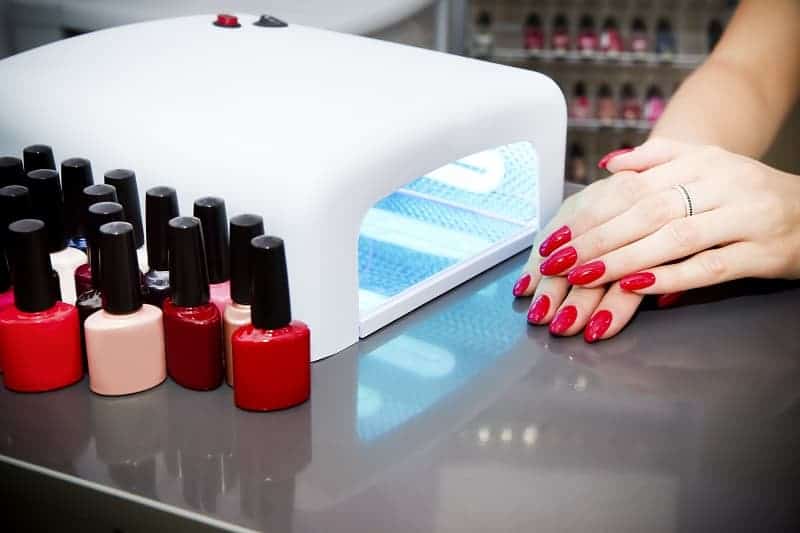 Gel nails are the most popular nails at a nail salon. These are somewhat natural nails when compared to glue-on, tips, or acrylics. Gel manicures are usually a staple by workaholic women or women who prefer shorter or natural nails for their everyday wear. They are not too expensive to get either, and they are easy to achieve on your own and at home!
What Is Shellac Nail Polish?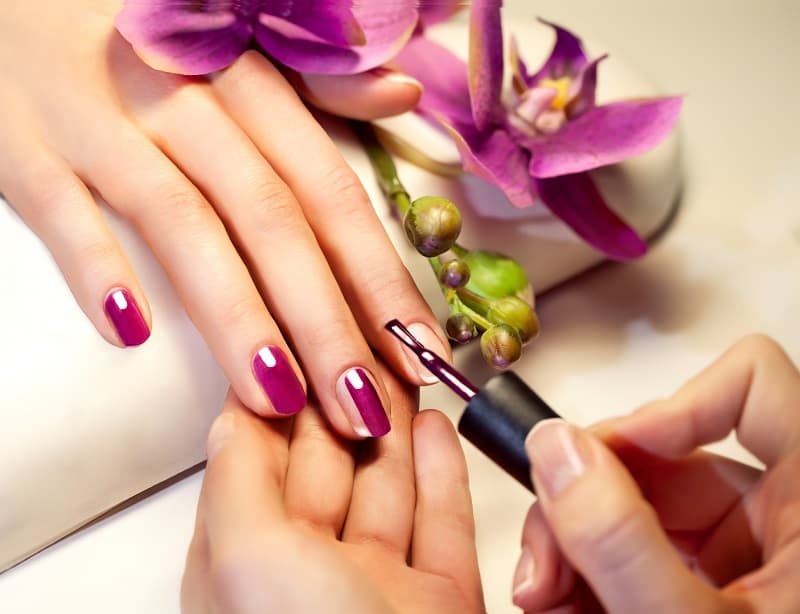 Shellac nails are newer nails on the market, and they are highly-talked about on the internet. They are a staple for women who love unique and unusual manicures, as well as for women who want something trendy and new! These are natural nails that can suit any woman, no matter her age!
Top 4 Major Differences With These Manicures!
The Way That They Are Applied
How Are Acrylic Nails Applied?
Acrylic nails are done with a mix of liquid and powder monomer that your nail artist will apply over your natural nail. The entire process is quite fun and esthetically pleasing, hence all the YouTube and viral Instagram videos.
Nail application is done with a ball of dough that is shaped onto your nails with a brush and is left to air dry.
Your nails are shaped into your preferred and ideal shape and are then painted with nail polish.
Usually, acrylic nails can last for three weeks and are the hardest kind to apply on your own, which is why a skilled nail tech is a must for this treatment!
How Are Gel Nails Applied?
Gel manicures are chip-free and super glossy! They can last you around two weeks and are super versatile in terms of color.
Your nail technician will start by adding a base coat to prime your nails. Then, they will apply two layers of color of your favorite gel polish. Luckily for you, there are over 50 different colors to choose from (at least) in most salons!
You will set your manicure under a UV lamp for 30 seconds per each new coat. After that, your nail tech will add a top coat to seal the deal and set your manicure in place!
It is necessary to have a UV or LED lamp for these nails. If not, they will not dry on their own so keep that in mind before starting your DIY process.
How Are Shellac Nails Applied?
Shellac is actually a patent nail product that was manufactured by a company called CND. Their name stands for "Creative Nail Design" and they've produced a unique hybrid of gel and regular nail polish.
You will love this product for longevity and durability, especially if you have weaker nails.
Time-wise, the manicure can last you for two weeks.
It is applied in the same way as your gel polish, meaning that you have to cure it under a UV lamp.
This unique hybrid doesn't come in a lot of colors, which means that you will have to find a popular nail salon that is known for its use of shellac.
Different Removal Process
How To Remove Acrylic Nails?
When it comes to the removal of your acrylic nails, you should know that a professional nail tech will do this process the best! If you don't have all the equipment, rather let them do their work! However, if you wish to DIY, make sure that you have:
Acetone-free polish remover
A pair of tweezers
A bowl
Add a bit of acetone-free remover into a bowl and submerge your nails, fully. You should wait for 30 minutes for them to loosen up. Turn on something fun to watch meanwhile. Once your nails loosen up use a pair of tweezers and pull your acrylics. If some end up staying behind, use nail clippers, and cut them off.
How To Remove Gel Nails?
Gel nails are way easier to remove and you can easily do them on your own. Just make sure to have:
A nail buffer
Cotton pads
Acetone
To begin the process buff your nails with a nail buffer. This will break the seal and its initial layer.
Then, cut 10 pieces of cotton pads that you will submerge in acetone, and place them over your nails. To seal the deal and set these in place, use a tin foil to wrap them around. Twist these around and leave them on top for 15 minutes.
Unwrap the manicure and remove your gel polish!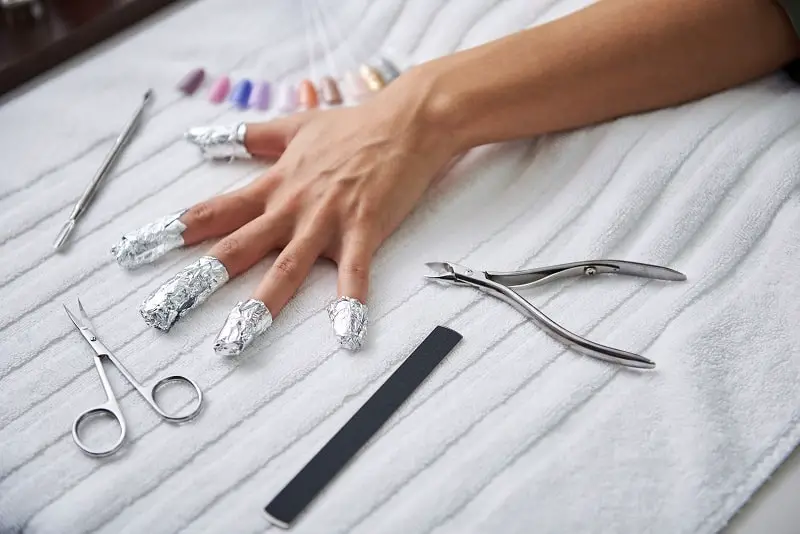 How To Remove Shellac Nails?
Shellacs are a bit tricky to remove since they are a unique hybrid mixture. Make sure that you have:
A nail file
Acetone
A bowl
Start by filing the top layer and work one fingernail at a time. Once the initial layer comes off, use acetone and soak your nails in the acetone filled bowl.
PS: you should cover the skin around your nails in Vaseline to prevent your skin from drying out.
After 10 minutes remove your fingernails from the soak. File off any excess parts as well.
Different Price Points
How Much Are Acrylic Nails?
Usually, you can expect to pay around $50-60 for this set. The price can vary depending on your country and its standards, as well as the skill level of your nail tech.
How Much Are Gel Nails?
Gel nails are quite cheap when compared to other manicures, and these usually go for $25-30.
How Much Are Shellac Nails?
Shellac is quite rare which means that it can get pretty pricey (and it is a fancy hybrid manicure). Normally you can pay around $35-40 for this treatment.
They Will Suit Different Age Groups And Events Differently
When To Wear Acrylic Nails?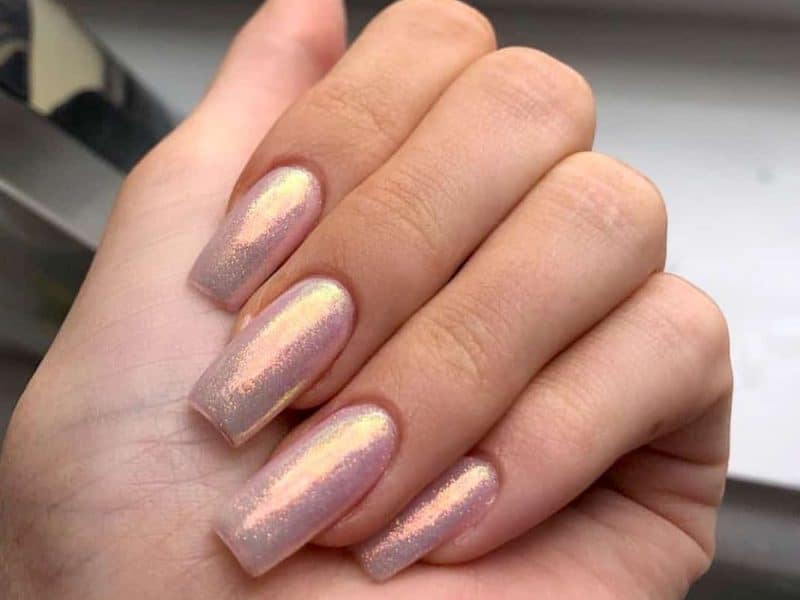 Acrylic nails are a must-have for any formal gatherings. They will look the best on women who prefer longer, dramatic, as well as fancy nails.
Acrylics are usually a must-have for weddings, proms, formal gatherings as well as parties, and concerts.
Age-wise, women who are in their teens or early twenties will love this manicure as their go-to!
When To Wear Gel Polish?
Gel polish is quite durable and a natural manicure that may suit workaholic women the best.
You should wear gel polish if you are overall satisfied with your current natural length and shape. Also, a gel manicure is appropriate for the office, as well as other smaller gatherings.
Age-wise, gel manicures are worn by women who are in their forties the most!
When To Wear Shellac?
Shellac is a newer type of manicure that can suit anyone! Its major pros is that it is durable and chip-resistant.
If you need something that is unique and newer on the market, you will be intrigued by shellac! It will stay on for weeks and it can come in handy for formal and casual gatherings.
Age-wise, since it is so diverse, it can suit a wide spectrum of people!
How To Know What Manicure Is Right For You?
In the end, all these manicures are beautiful on their own, and sticking to just one can be a challenge. However, here are some pointers that will help you make your decision:
If you want longer nails or formal nails, go for acrylics.
If you need stronger nails that are long-lasting, shellac is the way to go.
If you want something with a lot of shine or for the office, gel nails will suit you.
Think twice before you book your next manicure, and listen to our advice! We know that you will be satisfied and happy in the end!