With Valentine's Day fast approaching, you may find yourself out this weekend scrambling for a last minute gift for your loved one. You can go for the cliché box of chocolates, flowers, and 5ft tall teddy bear or you can craft a DIY Valentine that's unique and extremely heartfelt. It won't break the bank, it's unisex, and you can keep it around for decoration unlike those wilting flowers!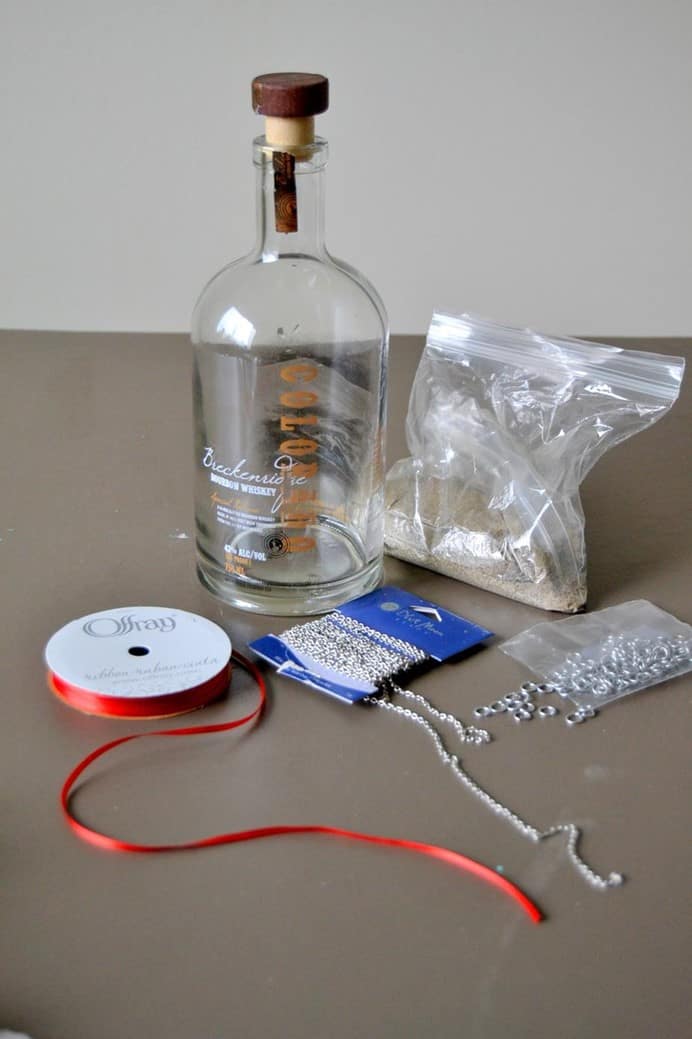 Supplies:

1 large glass bottle or mason jar (I used an empty whiskey bottle)

Cork (borrow one from an old wine bottle or you can find different sizes at the craft store)

Jewelry chain (you could also use string or twine)

3 jewelry loops

Wire cutters or industrial strength scissors

Safety pin or thumbtack

Piece of paper (to make a funnel)

Sand

Small seashells

Small note paper

Ribbon

To create an aged look for the paper you'll just need 2 black tea bags, water, and a lighter or matches.

Start by removing the lable, any glue, or lettering from the bottle. Rubbing alcohol does a great job at removing glue and I used a sharp knife to scrape off the lettering that was directly printed onto the bottle. I also lucked out by using a whiskey bottle since it came with a cork as the topper.

Determine the length of how much you want the chain to hang down into the bottle and use the wire cutters to snip off the piece you want. Attach jewelry loops to both end of the chain. Stretch the remaining jewelry loop you have until it's in the shape of a "C" and create two small holes in the cork using a safety pin. Make the holes about the width between the two ends of the jewelry loop. Press ends into cork and lightly pinch loop to secure it nice and snug into the cork. Attach one end of the chain to the secured loop.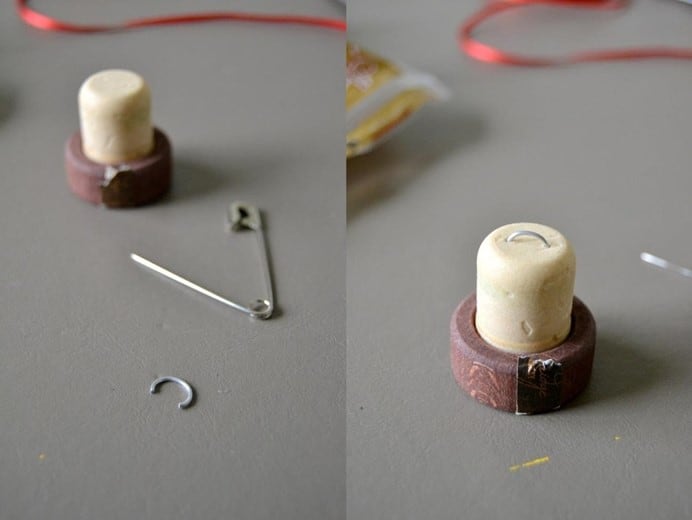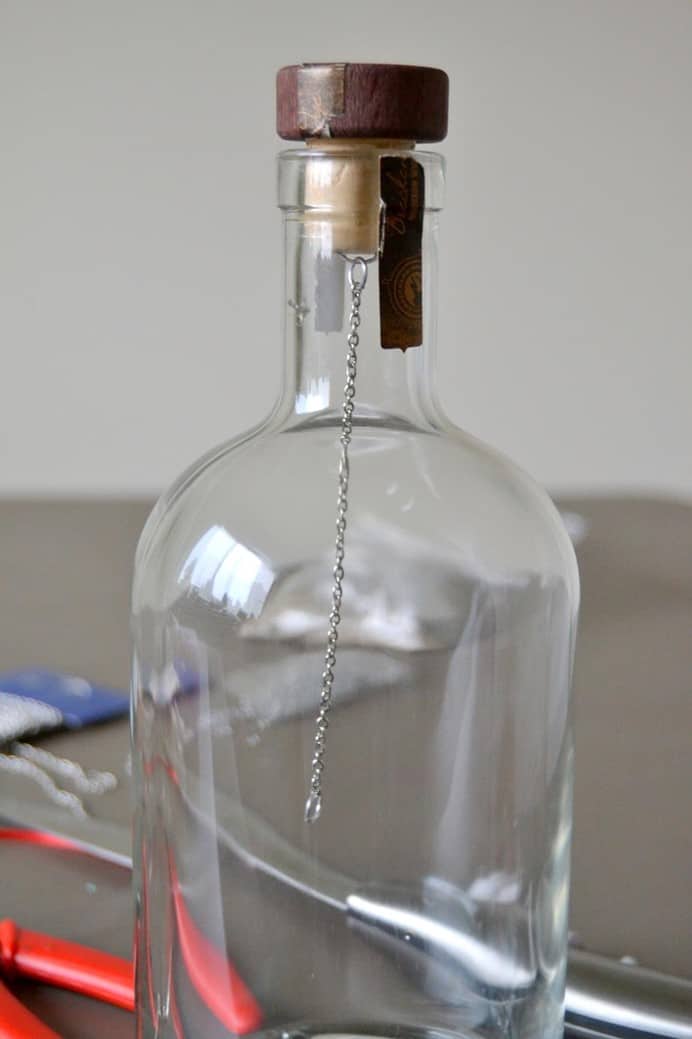 Roll a sheet of paper into a funnel and carefully pour sand and small seashells into the funnel and into the bottle.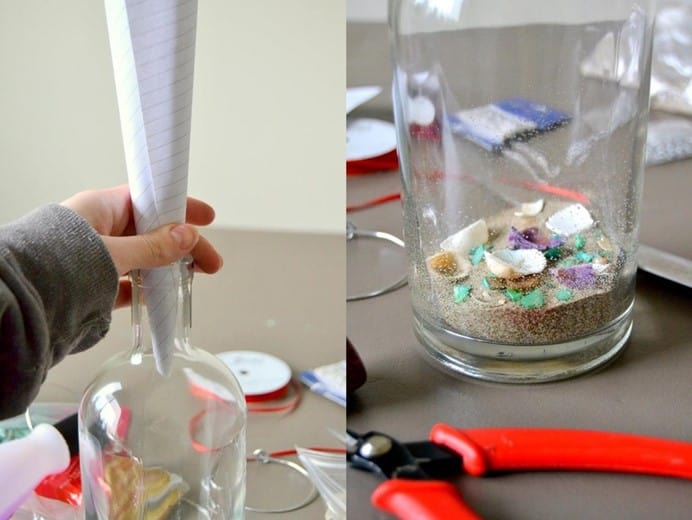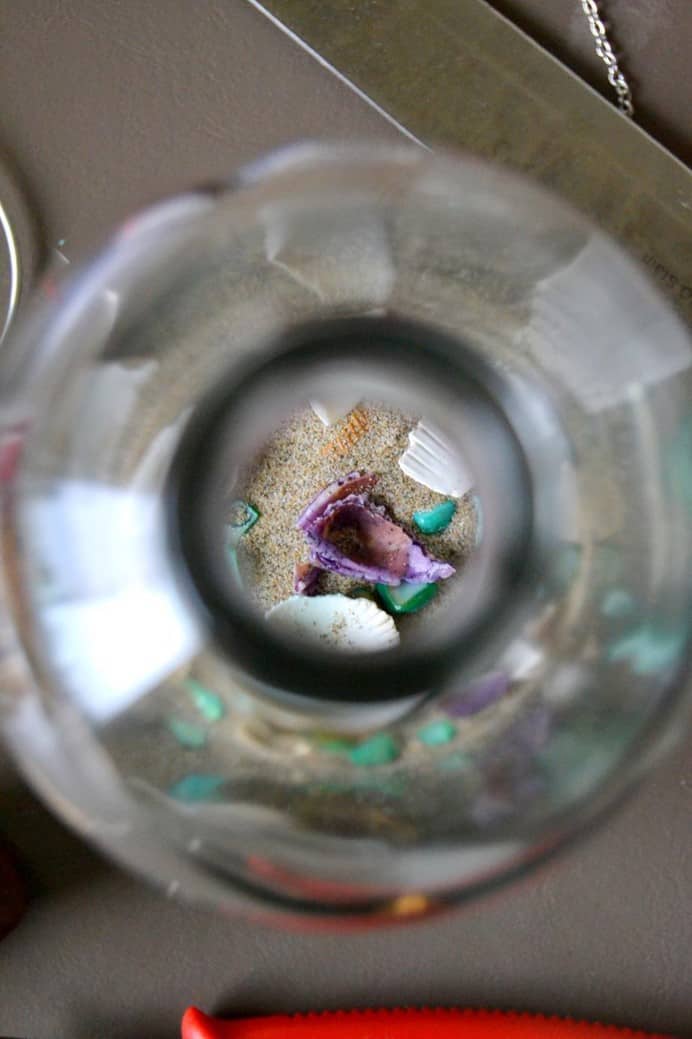 Write a heartfelt note or letter to your loved one, roll it up, secure it tightly closed with ribbon, and attach it to the end of your chain.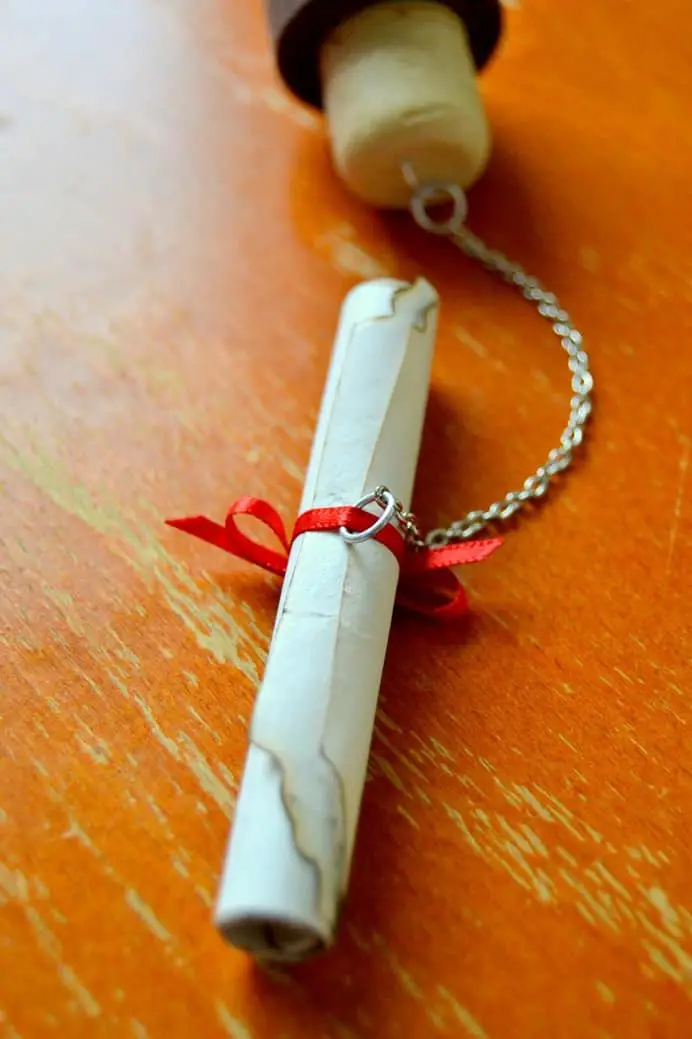 To create a worn and weathered look, fill a small bowl with hot water and steep two teabags in it for 5 minutes. Press note paper into the bowl for a minute or two, remove, and place on a cooling rack to dry out. If you're in a pinch for time just use a blow dryer to dry paper quickly. Once paper is dry, take a lighter to some of the edges to lightly burn them. BE CAREFUL! Don't get too crazy with your burning.. we want a weathered look, not scorched/burning half the house down!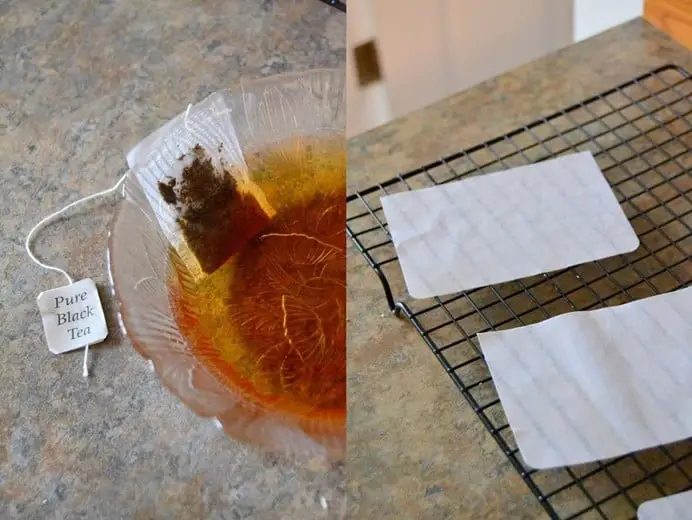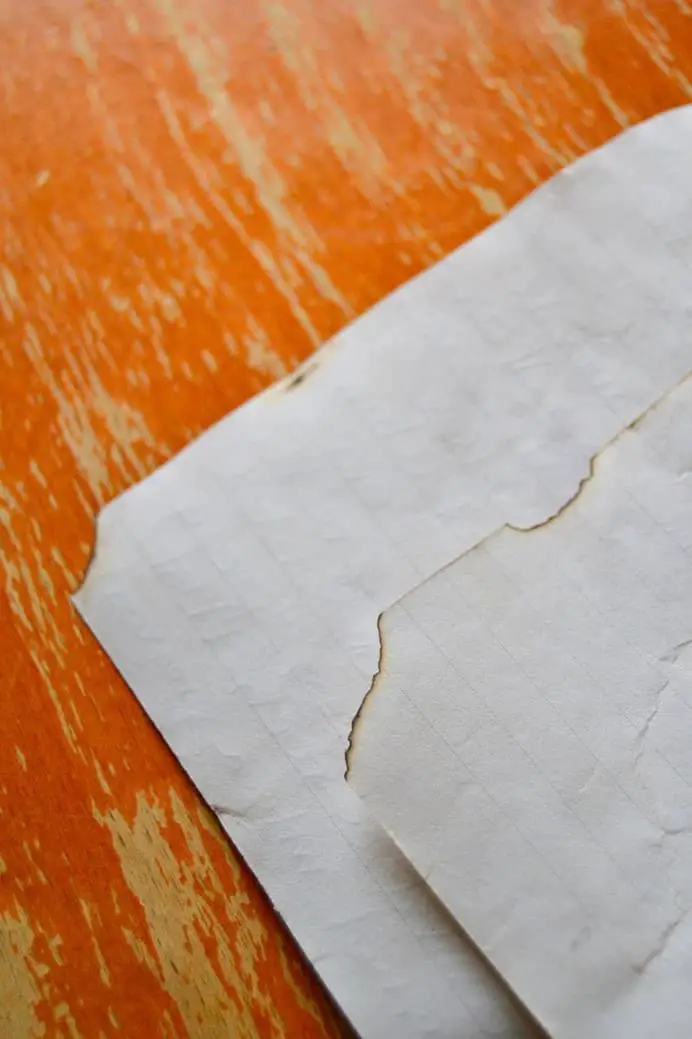 *Tattooed Martha Tip: Tie ribbon around the upper third of the rolled up paper. This will make it easier for your partner to pull the note out without it getting trapped sideways in the bottle. And if you're going to "age" the paper.. do it BEFORE you write your note! haha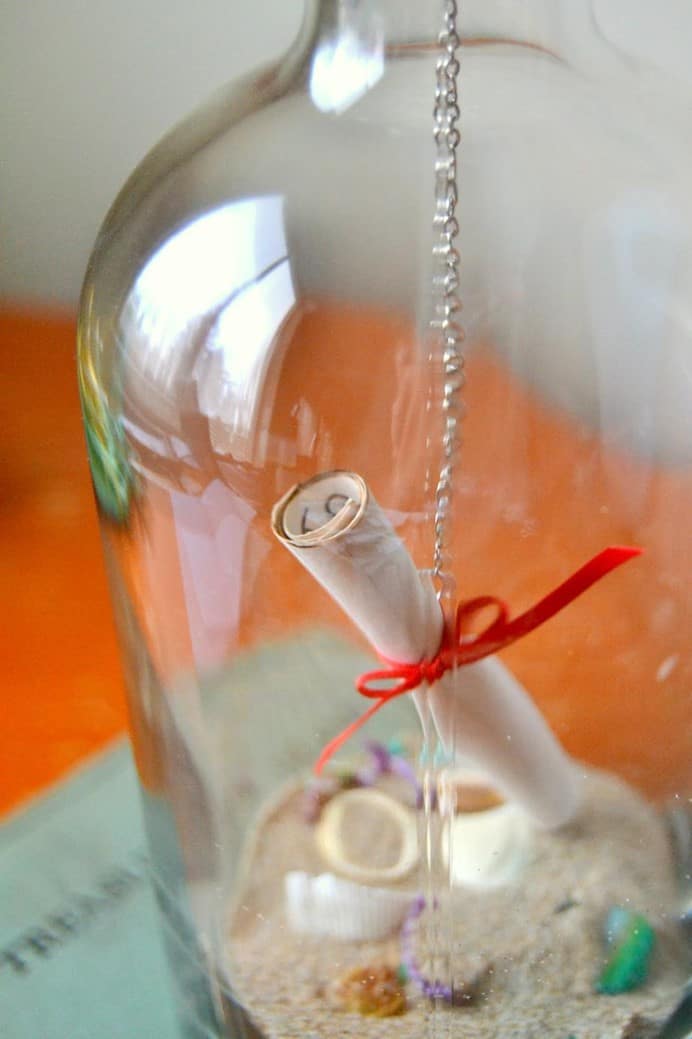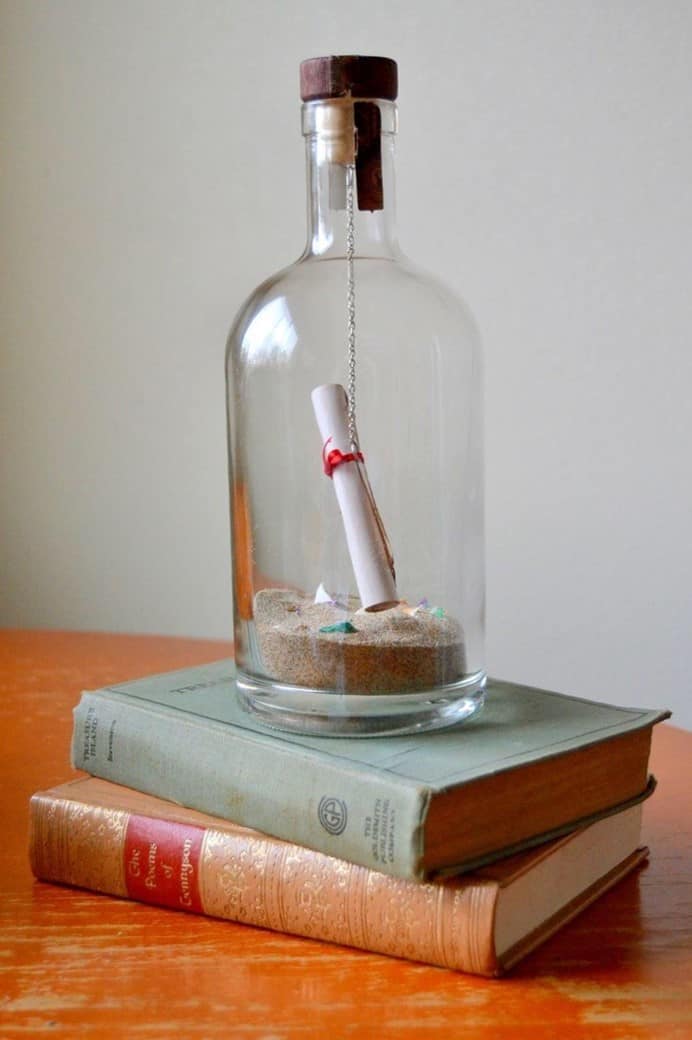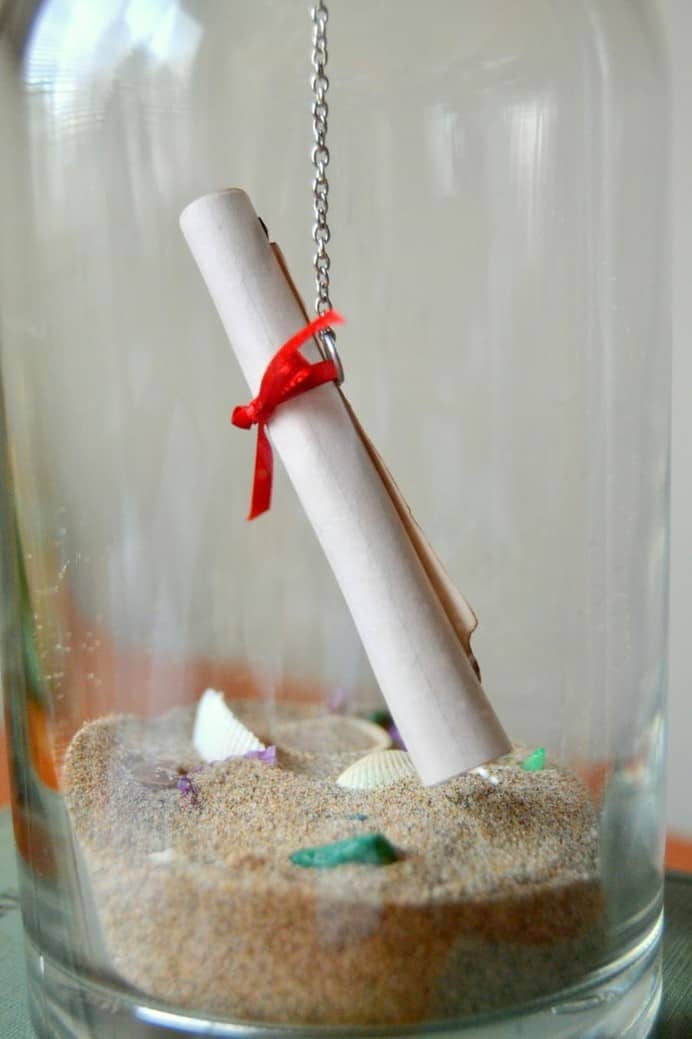 Happy Valentines Day everyone