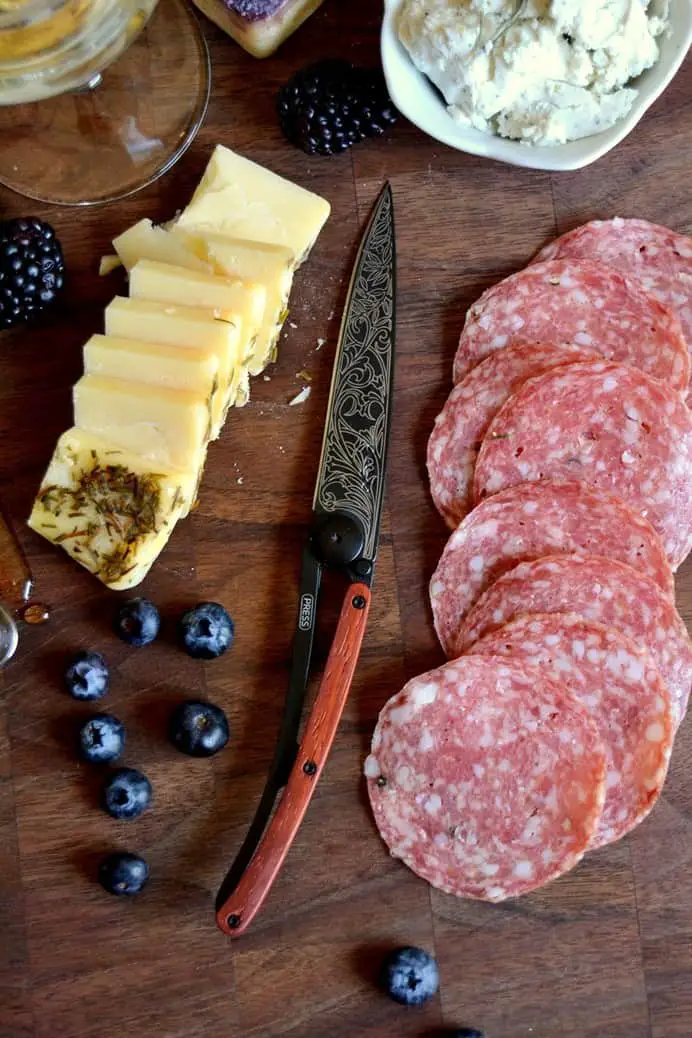 I think I could probably survive on fine meats, cheeses, and cheap wine for the rest of my life. I also seem to be forever short on time so this is my go-to when I get off work. Along with being a habitual snacker, I'm also a bit of a knife lover. I carry one with me always for protection, cutting boxes open, and slicing up fruit, cheese, and anything else delicious that requires a little bladework to enjoy. The problem was finding a blade that was discrete, lightweight, sharp enough, and stylish to carry all the time.. then I was introduced to Deejo knives.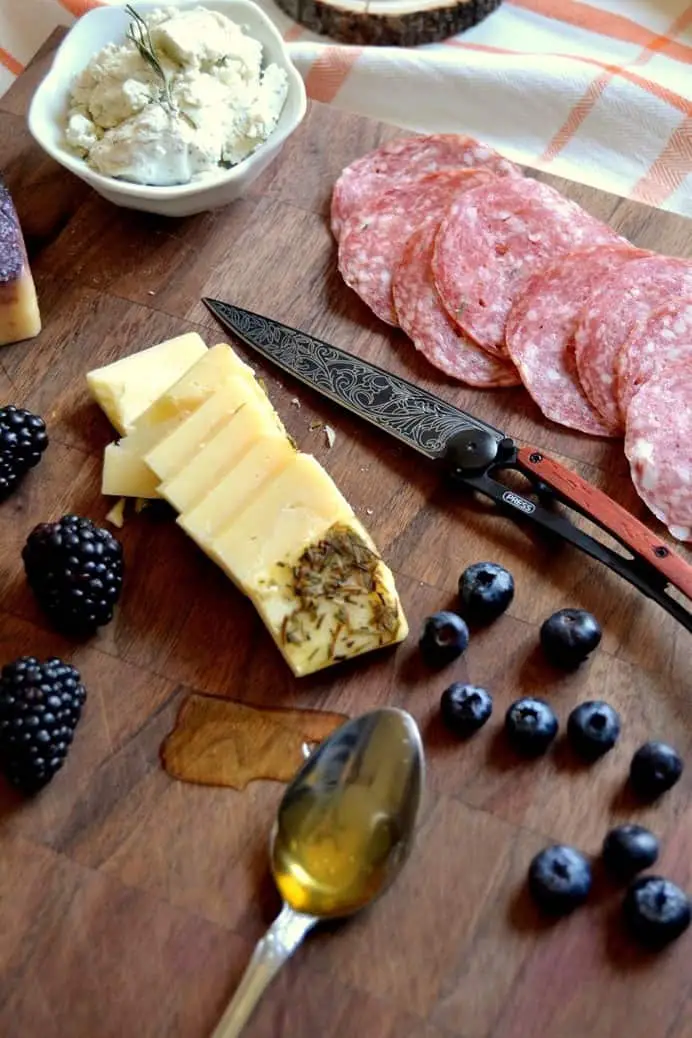 *Disclaimer: I was provided a free Deejo knife to customize and review. Free or not, I do not share reviews unless I genuinely stand by a product or brand. All opinions and words are my own.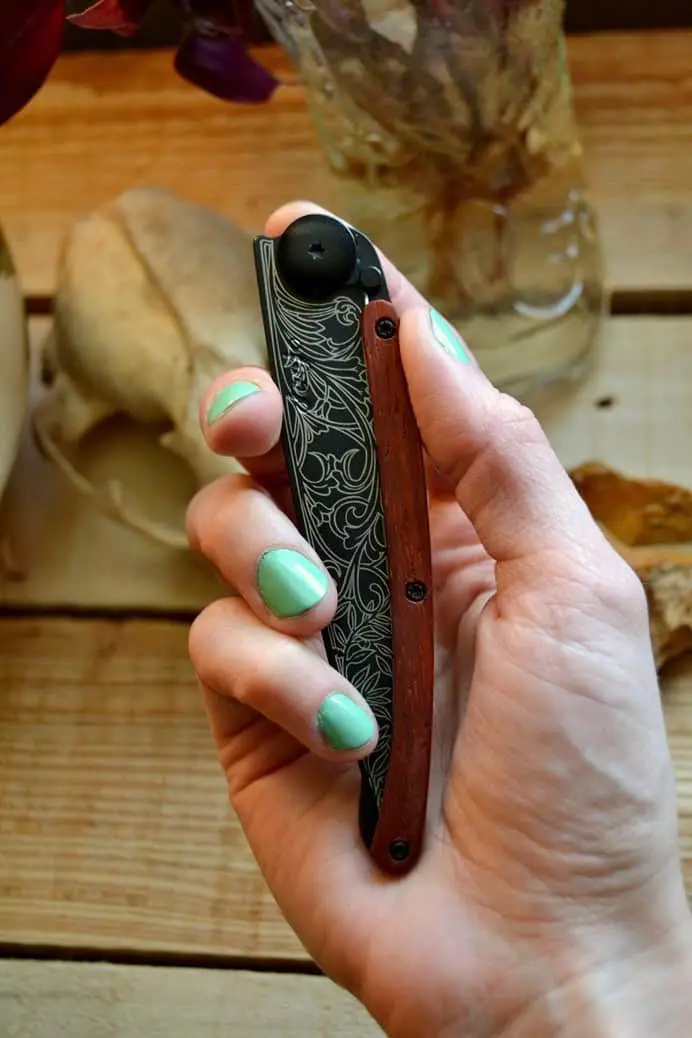 Being a tattoo and art lover, I was instantly drawn to all the different designs to choose from for the blade. Everything from traditional pin-ups, tattoo flash, waves, animals, and art deco designs. With over 60 different designs to choose from, I had a tough time choosing just one! The personalization doesn't end there though, there's also 3 different sizes, 3 different finishes for the blade, and wood, carbon fiber, or colored polycarbonate handle options. For a little extra the handle can be engraved with a personalized message making it a great gift option for any outdoor lover, artist, host/hostess, or knife enthusiast.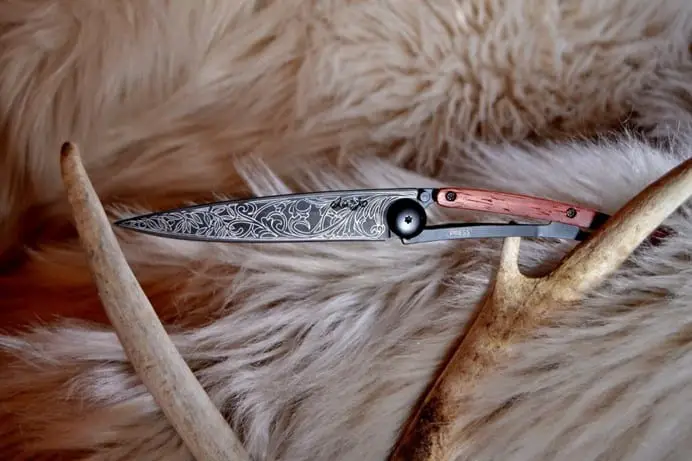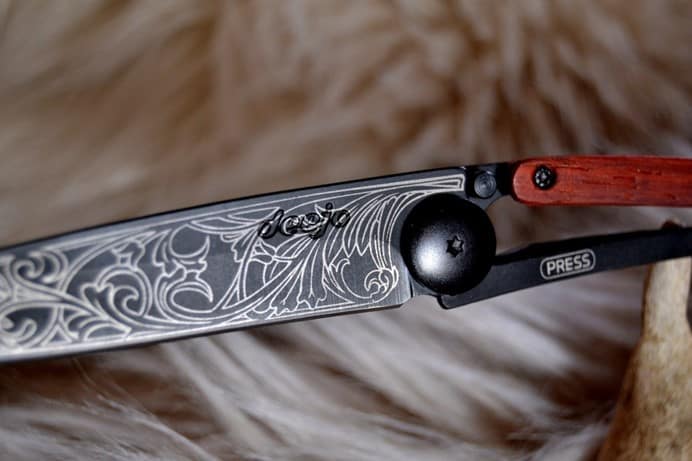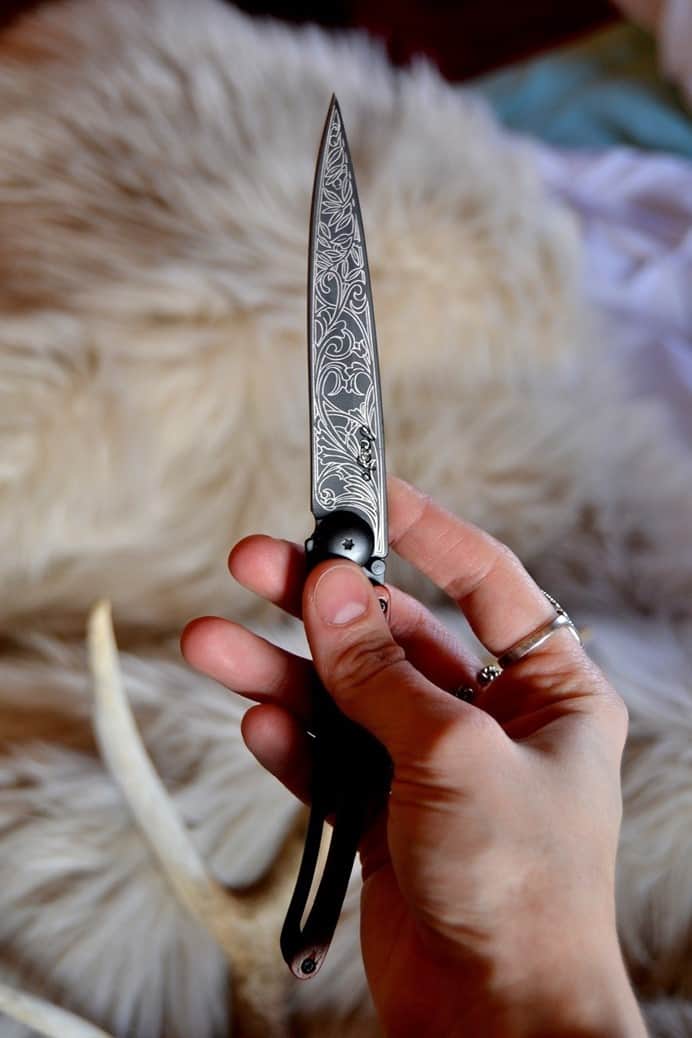 For my exact knife I chose a rosewood handle and black titanium blade with the Art Nouveau design. Weighing just a little over an ounce and only 4 1/2 inches in length with the blade closed it's sleek and lightweight enough to carry every day. The design is beautiful and feminine with a little edge.. no pun intended. I feel so honored to get the opportunity to customize my own Deejo and cannot wait to design more to gift to friends and family.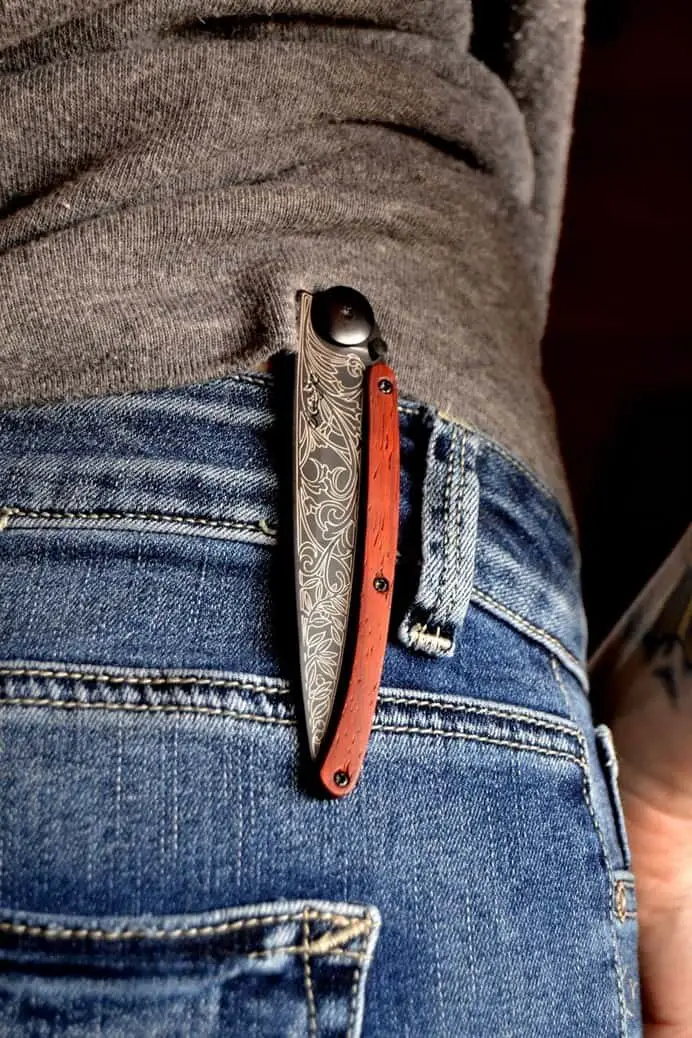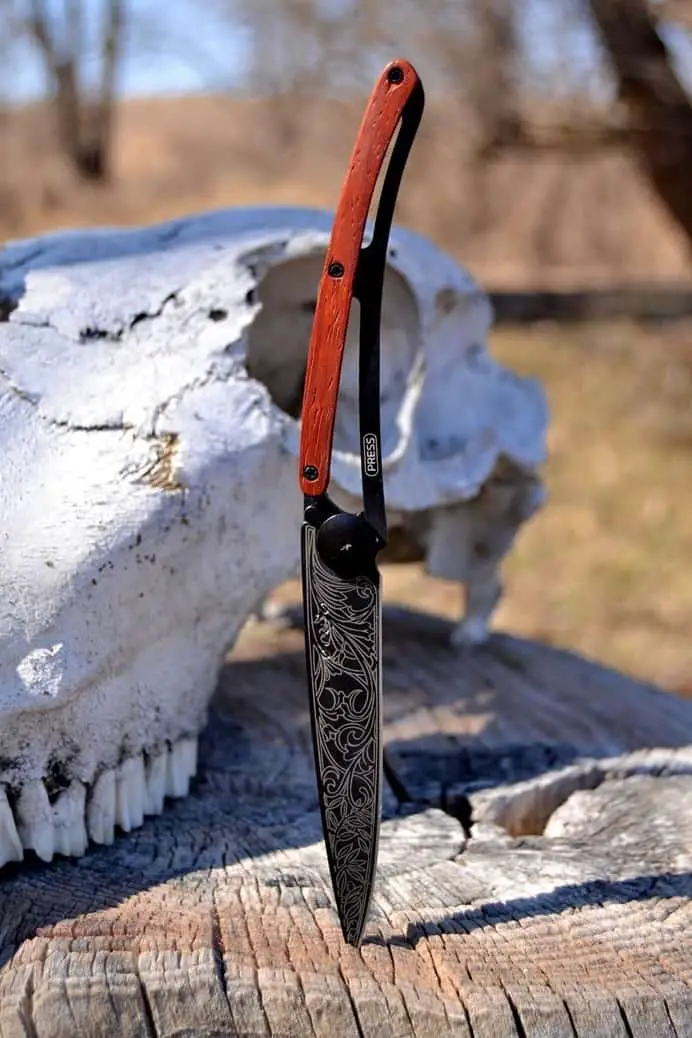 Head over to Deejo's site to start designing your own!