A few weeks ago I showed you the Colored Glass Mason Jars, but now I get to show you how I put them to use! I'm miserable at keeping flowers alive so I thought some eye-catching mini vases containing fake flowers would be the perfect solution! Using supplies from the jewelry making aisle in the craft store and recycled mason jars, I put together a unique hanging planter to hang in front of our picture window! Find out how to make one for yourself!

…..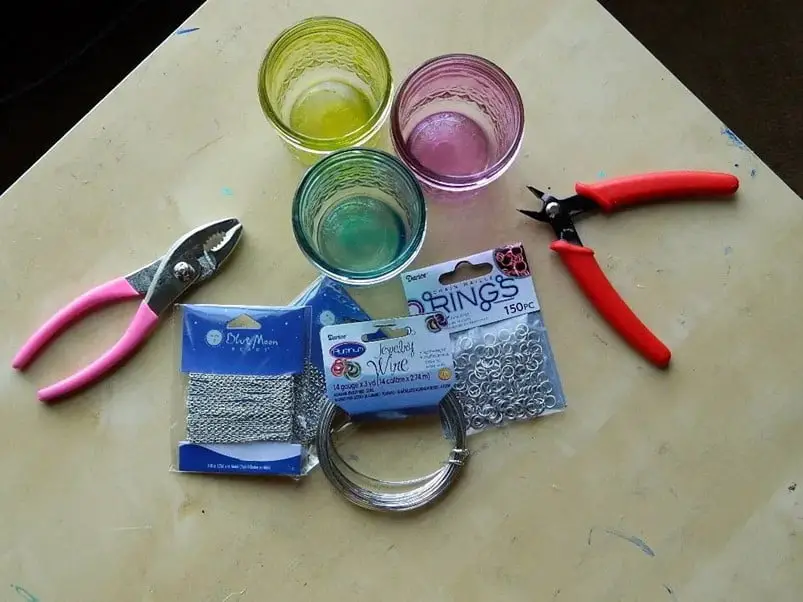 Supplies:

3 small mason jars – find out how to color them here!

Jewelry wire (14 gauge by 3 yards)

Wire cutters

Pliers

Jewelry chain (at least 100 inches long and with large enough links for the jewelry rings to hook through)

Measuring tape

6 metal jewelry rings

Assorted fake flowers

Cup hook


(1.) Start by winding the jewelry wire around the mason jar, just below the edge. Make sure you have about an inch and a half of wire overlapping on each end. Pull wire tight and twist one end around the opposite end. (2.) Continue to bend wire around in a circle. (3.) Wrap the second end around in the same direction as the first, creating a circle. (4.) Use pliers to bend ends inward. Repeat with the other two jars. If the wire ring slips down the jar that's fine, you just don't want it to slip upwards and over the edge of the jar.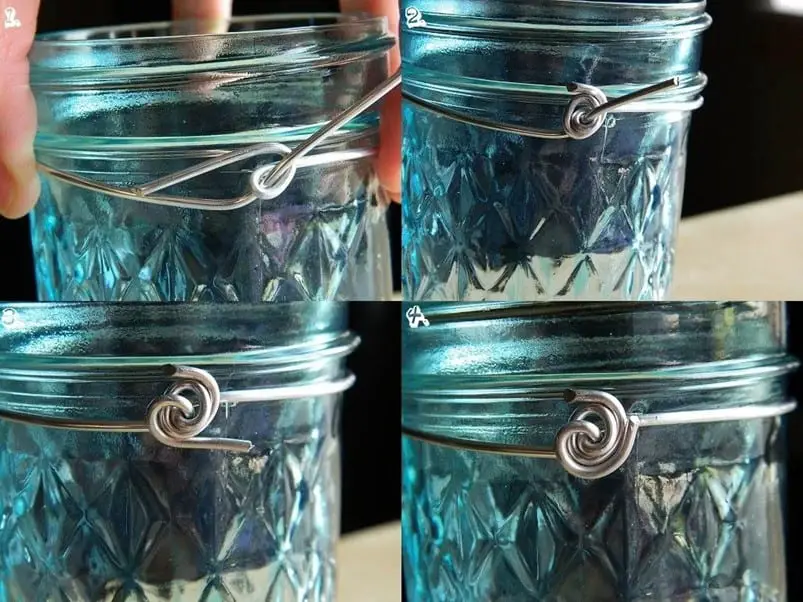 Measure out 4 pieces of jewelry chain all 8 ½ inches in length. Use wire cutters to snip off at the appropriate length. Measure out a 5th piece that is 32 inches in length. Next open up one of your jewelry rings just enough to hook around the jewelry wire on the mason jar. Hook the end of one 8 ½ inch chain on the top half of the jewelry ring and a second chain on the bottom half.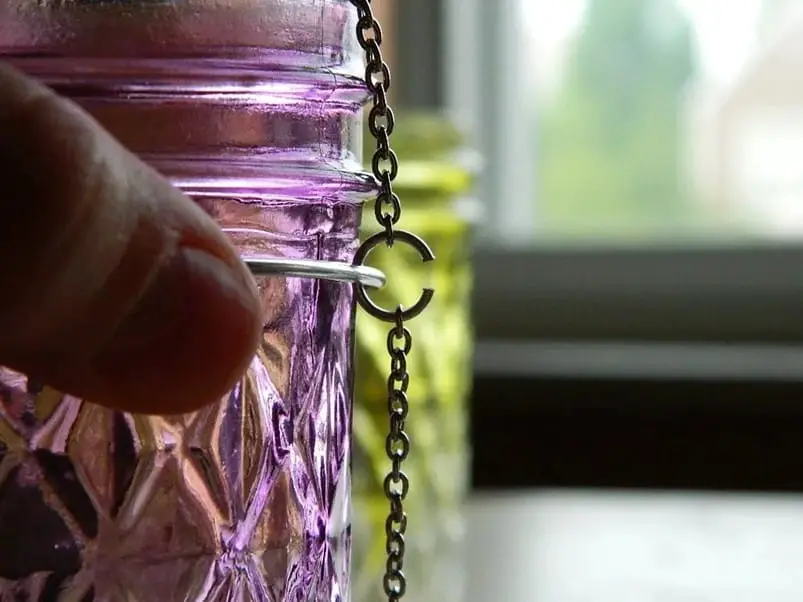 Pinch the jewelry ring shut with your fingers or pliers. Repeat on the opposite side of the jar.


Your bottom jar will obviously just need a chain on each side and your top jar you'll connect the 32 inch chain to hang them from. It should look something like this…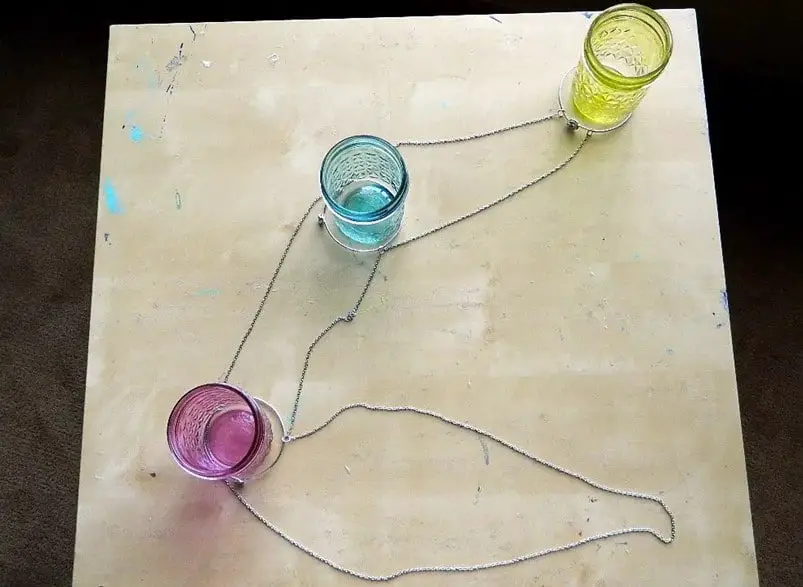 Now you're ready to hang it up! Screw the cup hook into the ceiling, wall, or where ever you choose to hang your planters up. Hang planter and adjust where the chains are on the jewelry wire ring so they all hang evenly. Add some fake flowers and you're finished!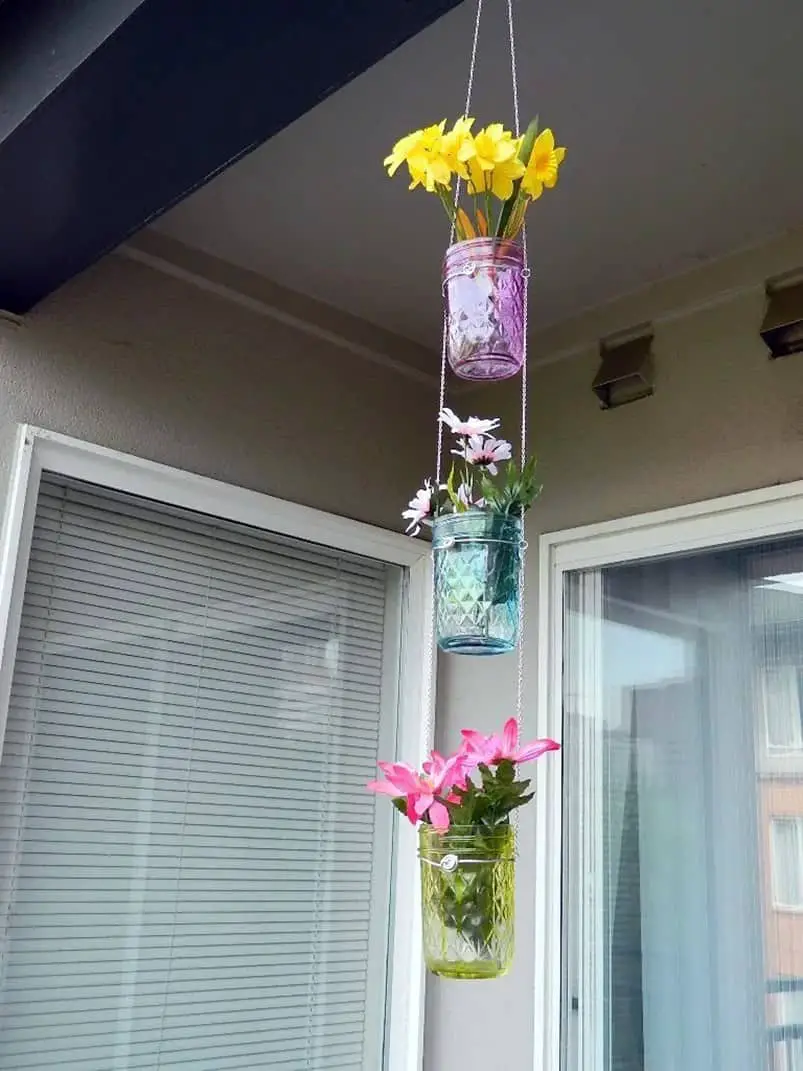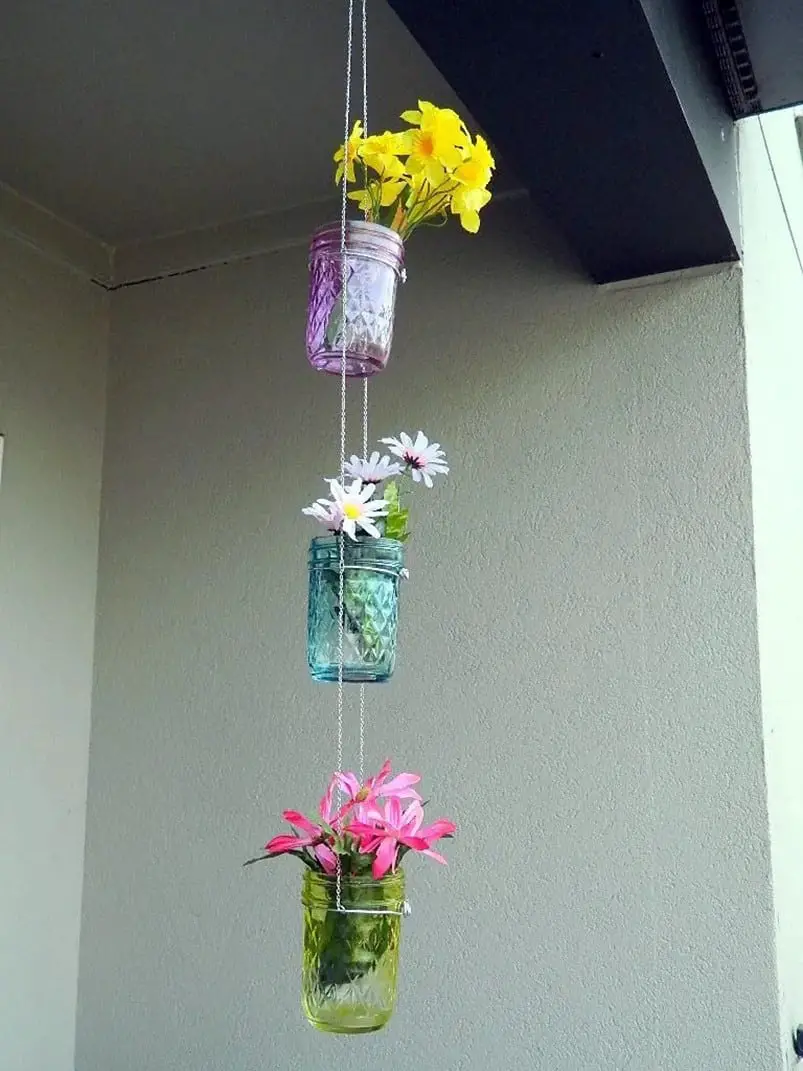 d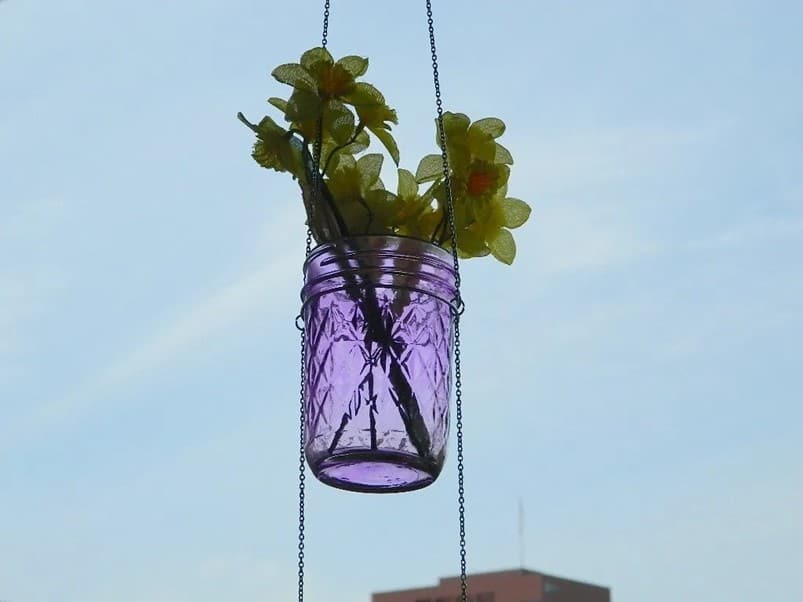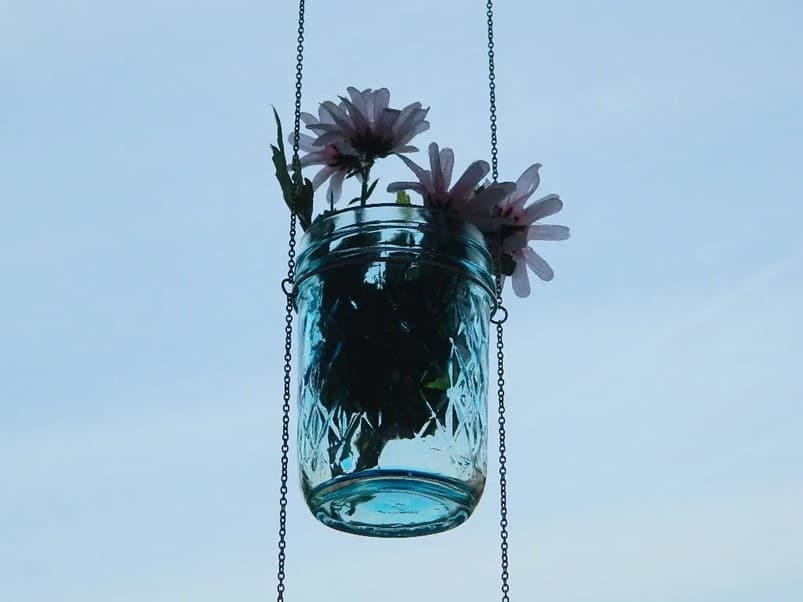 Tips: I wouldn't recommend hanging more than 3 jars or adding a lot of weight within the jars unless you're using stronger chain and jewelry rings. The last thing you want is your pretty new project breaking and crashing to the ground!