Balayage On Blonde Hair: Can Blondes Get a Perfect Balayage?
When you shop through links on our site, we may earn an affiliate commission. This educational content is not intended to be a substitute for professional advice.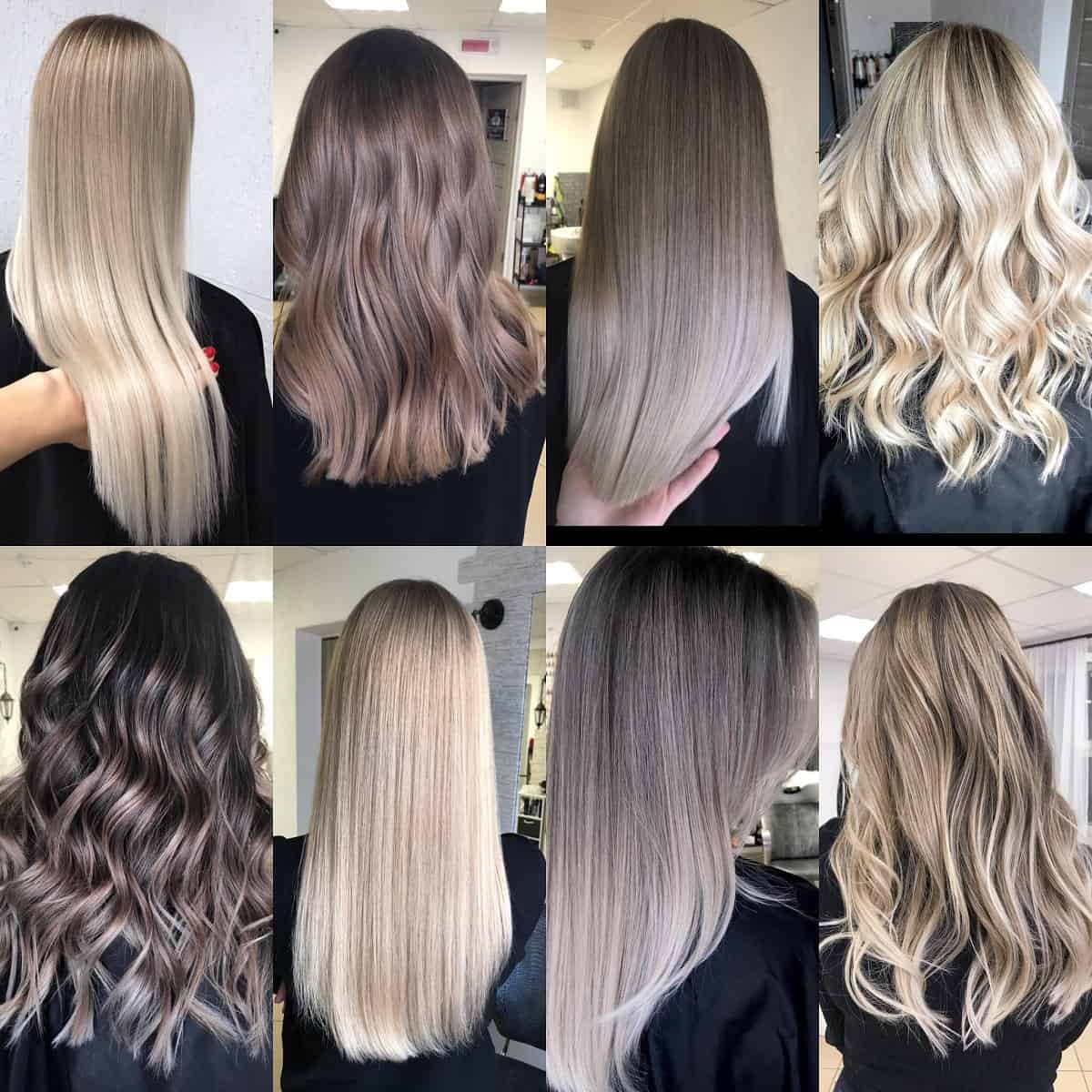 Balayage is one of the hottest trends in the hairstyling industry in the community for the past few years. Many believed it will lose its initial appeal after some time, but even years after, balayage is one of the most sought-after hairstyles among a variety of women, regardless of their hair color and style. Whether they have long or short hair, dark or light color, balayage is the IT look to go after if you want to stay looking cool, fresh, and up to date with the latest fashion and lifestyle.
By now, everybody knows that a balayage consists of perfectly layered highlights, generally done on darker hair colors. However, the blonds of the world also want to join the trend or create their own, by also opting for balayage highlighting.
But, can blondes really pull off a balayage?
If this is a question you've asked yourself as a proud blonde, then you're at the right place. In the following paragraphs, we'll take a look at how balayage looks on blond hair and which tones and colors would suit you the best. So, let's get started!
Also Read: Balayage Vs. Ombré Vs. Highlights Vs. Babylights: The Only Hair Lightening Guide You'll Ever Need
Balayage On Blonde Hair: Everything You Need To Know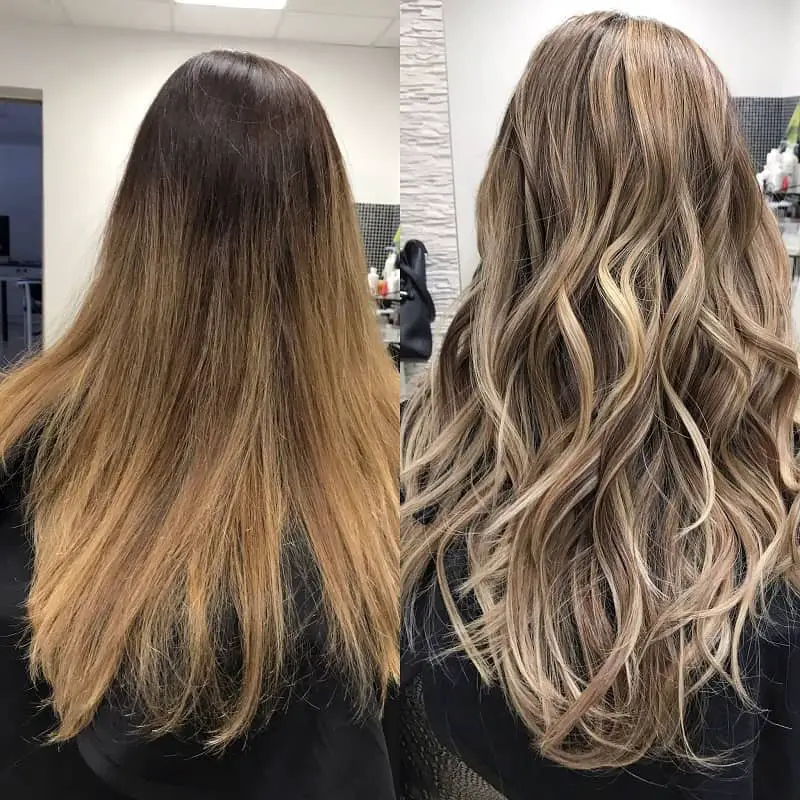 Let's Start With The Basics – What Is Balayage?
Balayage is a Frech word for 'sweeping', and it is pronounced as 'bah-lee-ahge'. It represents the motion of sweeping a hair lightener onto the hair to create free-hand highlights. Balayage comprises a soft gradation of darker shades towards lighter shades (imagine dark brown hair gradually turning into light blond shades ).
Because of this technique, the hair ends up looking sunkissed, lightened by the sun after a long day at the beach. Balayage has a unique, natural appearance, ensuring you look fresh and put together at all times, regardless of the hairstyle.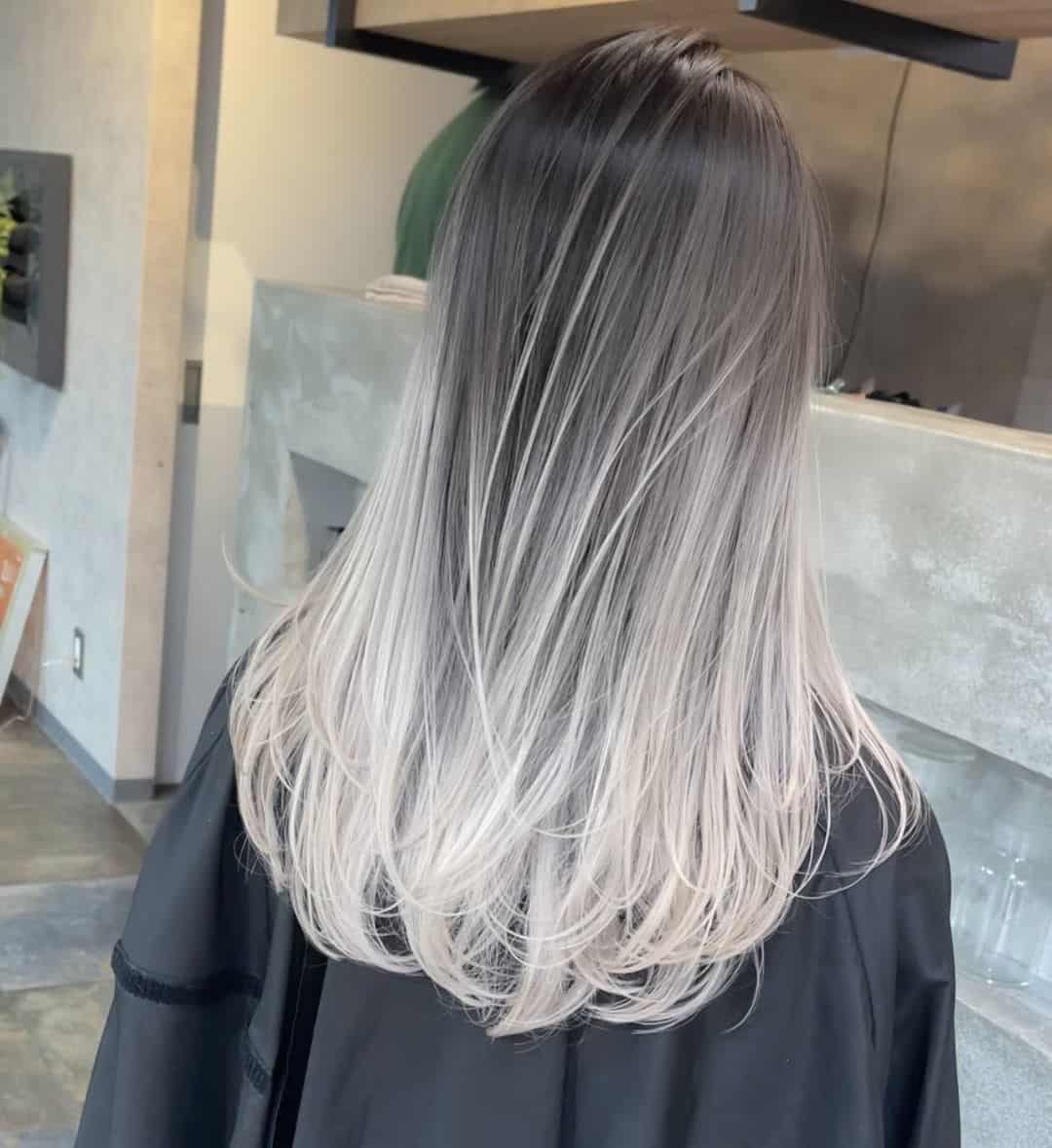 How Is It Applied?
To say that you only 'sweep on' a hair lightener onto the hair is a vague description of how balayage is truly applied, we do have to admit. The application technique varies from hairstylist to hairstylist. Some hair experts like to separate the hair with certain auxiliary tools, like foil or cotton pieces. Others don't separate the hair and apply the lightener sporadically to produce different shades, highlight placement, and the overall effect.
Some hairstylists also go over the whole hair with highlights, while others go for a gradual lightening starting at the front hair parts, or the root, going down to the hair ends, ensuring there is a perfect balance between one's solid hair color and the highlights.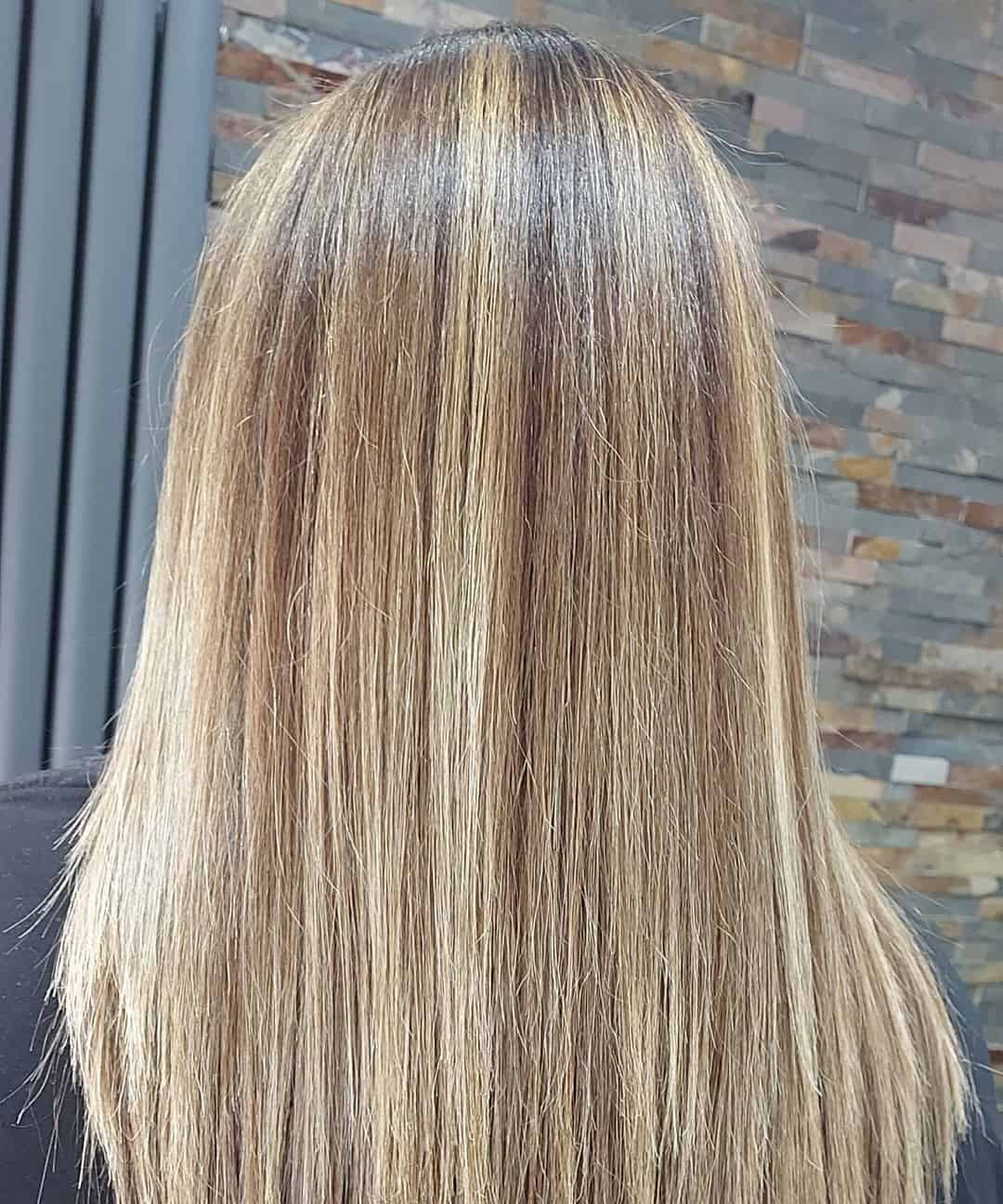 Is Balayage The Same As Highlights?
As much as balayage and regular highlights sound similar, they're pretty different techniques of lightening the hair. Highlights are done by using the so-called foiling technique, where the hairstylist uses foil sheets to separate hair and covers it with a hair lightener.
The foil is then wrapped and left to stay on for some time, ensuring the lightener lits properly and effectively. The foils are used to prevent the lightener from getting onto the rest of the hair, as well as to trap heat.
On the other hand, as we mentioned, balayage is a freehand technique where the hairstylist doesn't use foils for the final effect, necessarily. Some hairstylists do use foils and cotton pieces to help them sort through the hair more easily, but generally, they use free-hand movements to achieve the deeper, more natural highlighting towards the end of the hair.
So, Can Blondes Get a Balayage? – Reverse Balayage or Lowlights
Yes, of course, they can. Blonde hair is perfect for a balayage variation known as 'lowlights', where the blond hair is 'darkened' by adding a few, evenly spread pieces of darker hair color to create a gradual darkening effect and depth to the hairstyle.
The hairstylist will use the same balayage technique to create the 'lowlights', often turning to foils to create a cleaner shading and gradual highlighting between the blond hair and the new darker color.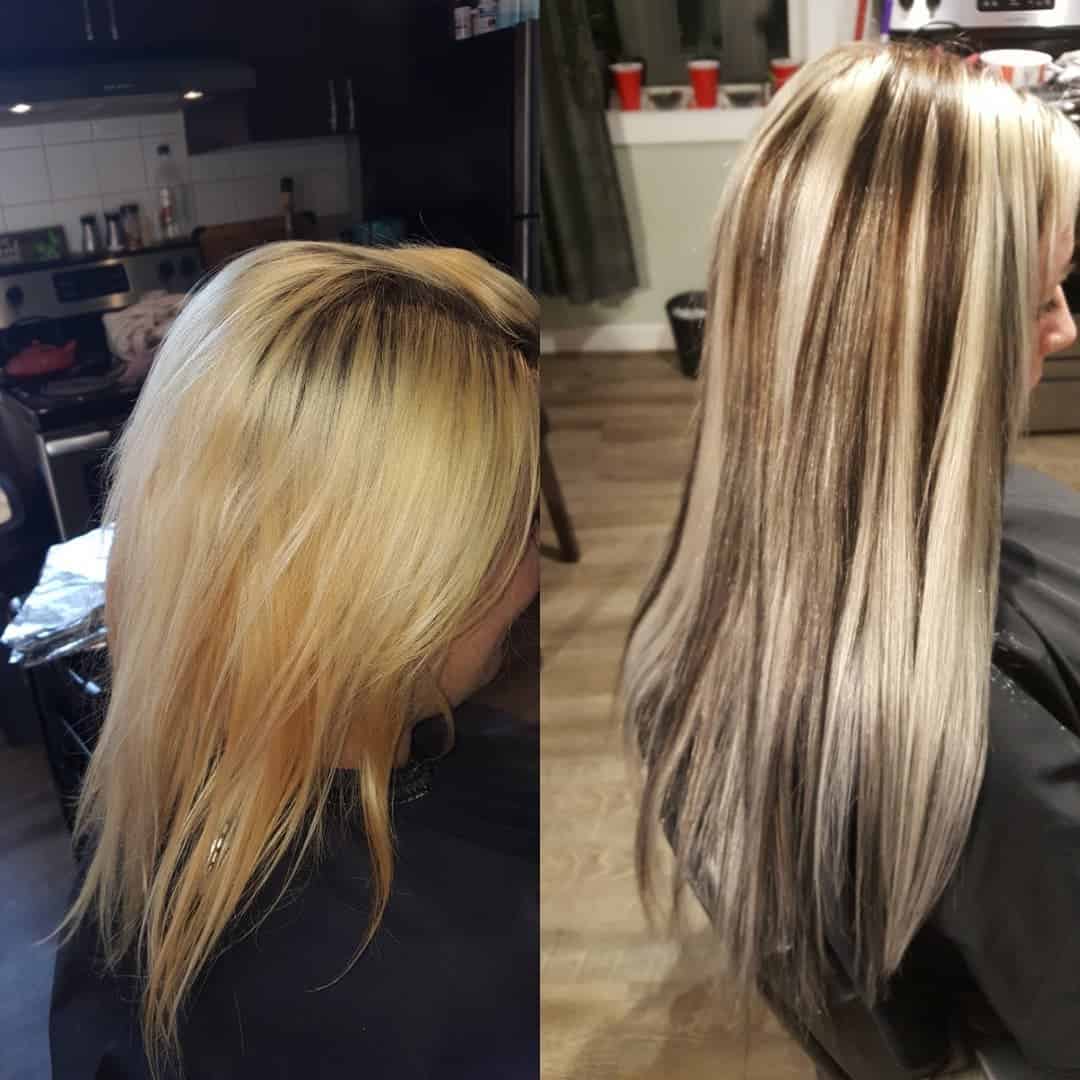 Lowlights are the perfect option for every blond out there looking to add some dimension to the hair. Blonde hair can quickly lose shape and even hide a wonderful hairstyle, especially if it's truly light. Lowlighting adds darker shades to the hair to make it look fun and deep, instead of flat and dull.
Note: Lowlights shouldn't be darker than the darkest part of your blond hair. Of course, you can go for darker shades, but that won't yield a natural, sunkissed look. To create a truly natural shading and the perfect dimension of the hair, opt for darker shades in line with the darkest parts of your natural, base color.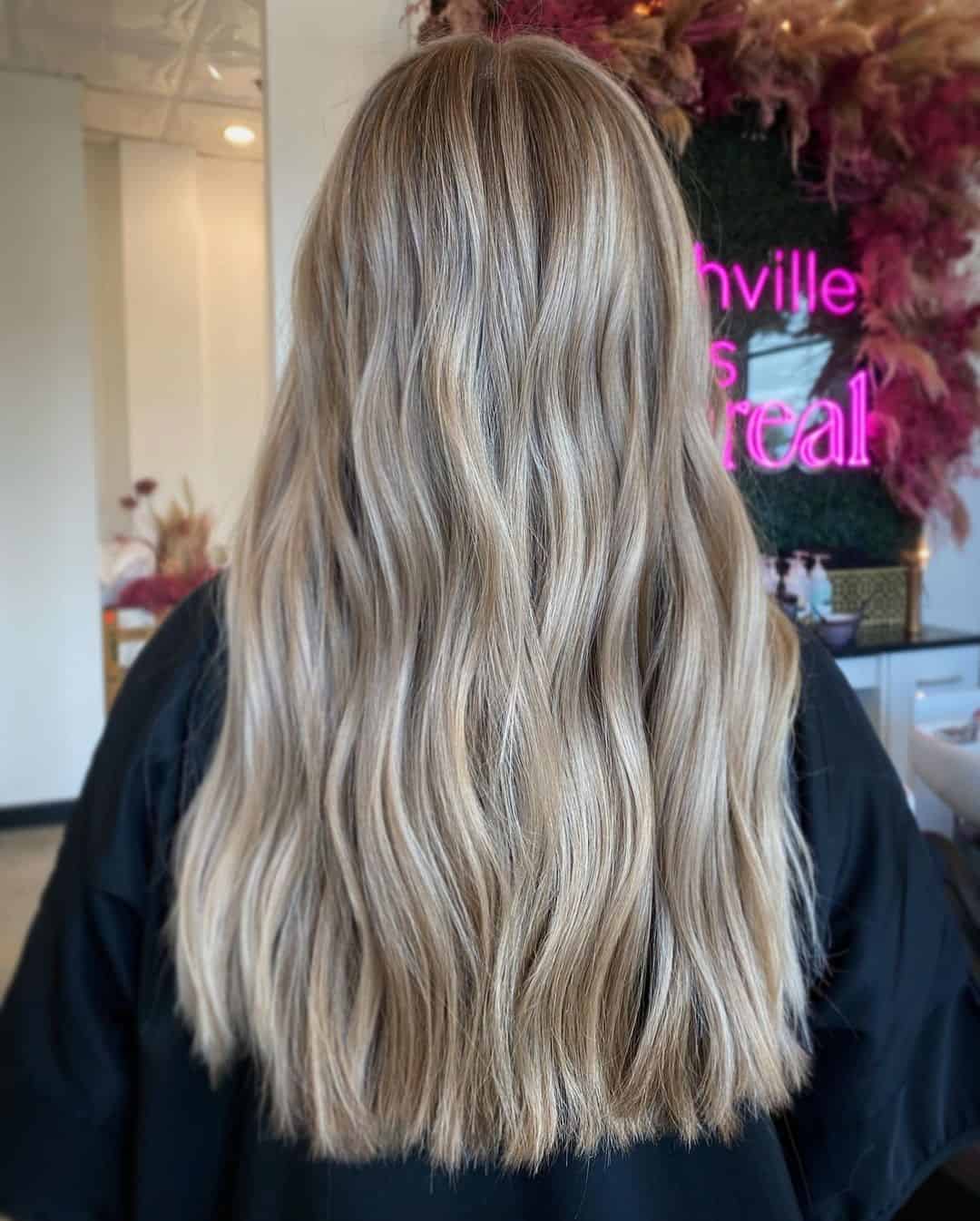 Do Lowlights Work On All Blonde Shades and Colors?
Yes, in fact, lowlights can be adjusted to fit your hair color and hairstyle perfectly. So long you're dealing with a truly experienced and professional hairstylist, you shouldn't worry about the darker parts not fitting your hair color or even the natural base.
Experts know how to create the perfect lowlights formulation and apply it to the already processed blonde hair, without creating over-processing issues. Of course, so long the darker shade is only two to three shades darker than your blonde hair, there shouldn't be any issues. Otherwise, the color might not lift effectively.
Which Lowlight Hairstyles Are The Best For Blonde Hair?
Lowlights work the best on longer hair. Sure, your hairstylist can create expectation lowlight on short hair, but they might have a harder time adjusting the darker shades properly without coloring the whole hair into a darker shade. Shor-hair lowlights are a job for a true hair expert, bear that in mind.
On the other hand, longer hair is perfect for the lowlight endeavor. There is enough hair to create layers and depth without necessarily undermining the blonde color. Here are some examples of our favorite lowlight hairstyles for the blondes out there;
Ash-Shade Straight Lowlights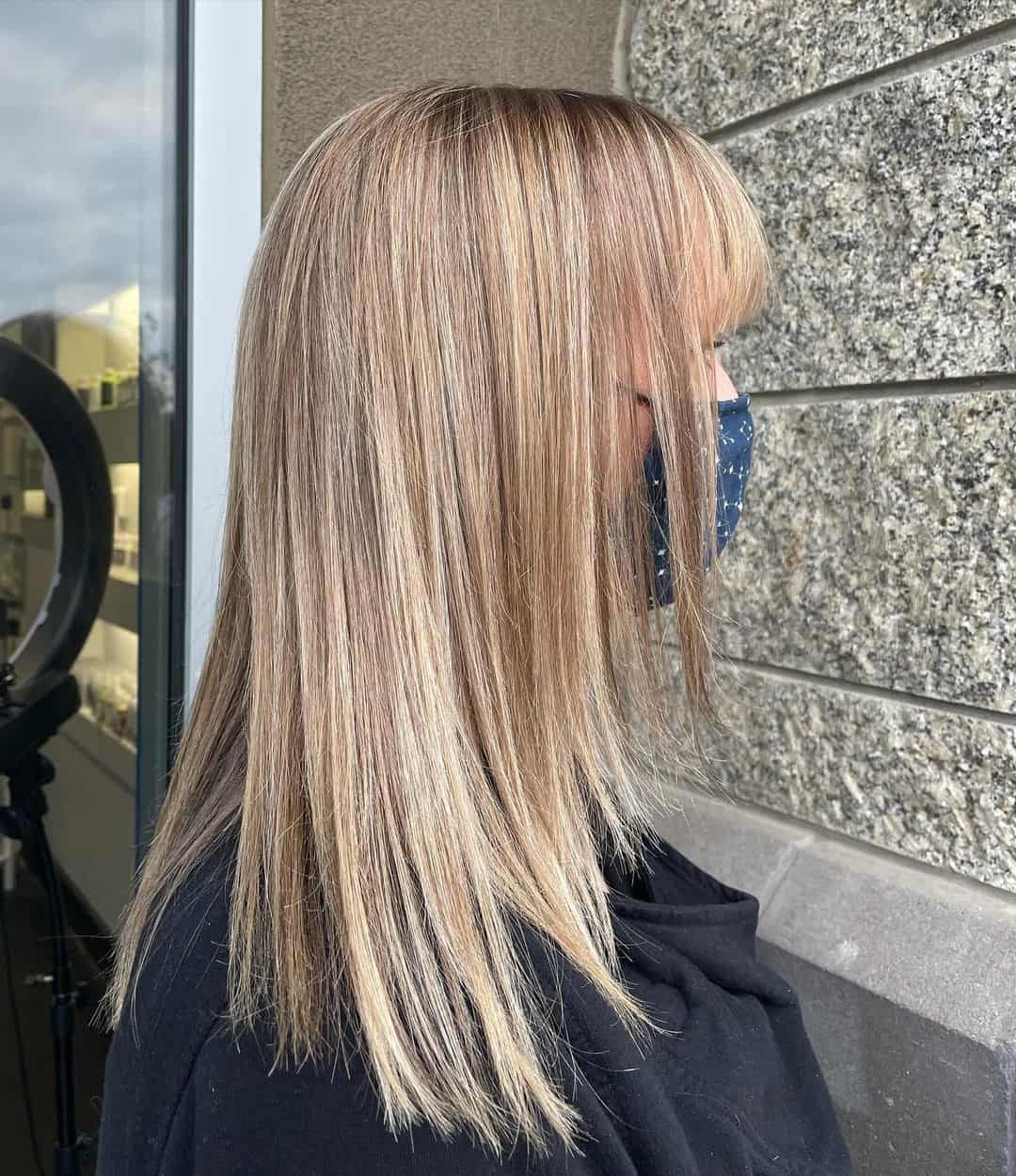 This is a great example of how a few shades darker blonde can create a wonderful lowlights effect without going overboard with the darker shading. The darker shade adds not only dimension and depth to the overall hairstyle, but also makes the hair look more natural, put together, and ready for any event.
Soft Waves Blonde Shade Lowlights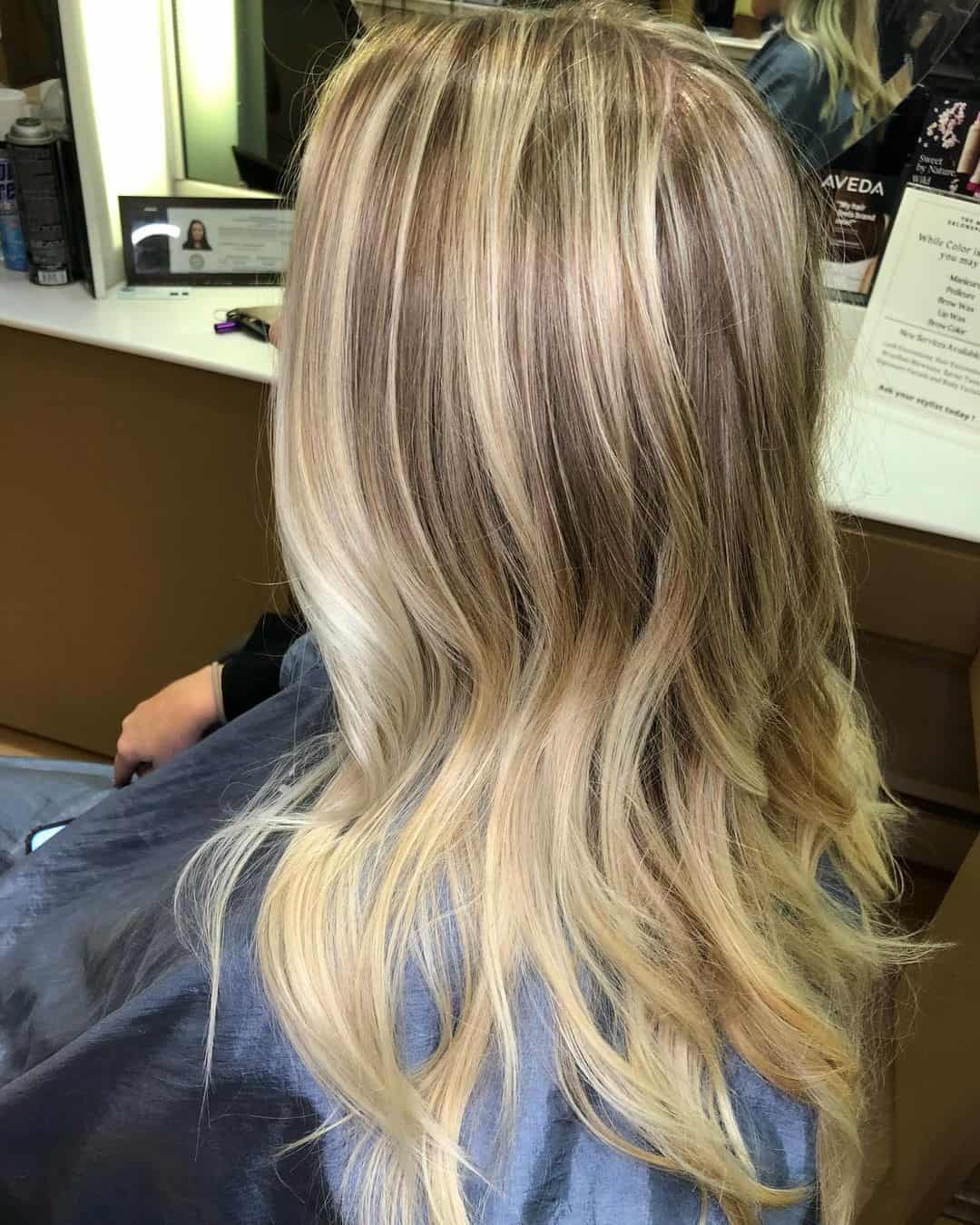 If you want your lowlights to be more visible, you can go with some darker shades, like in this exemplary image. This is a perfect example of a natural, sunkissed wavy lowlight hairstyle. The hair looks healthy and natural like you just got back from a day at the beach. It'll make you look fun and put together, adventurous and stylish at the same time.
Long Beach Blonde Waves Lowlights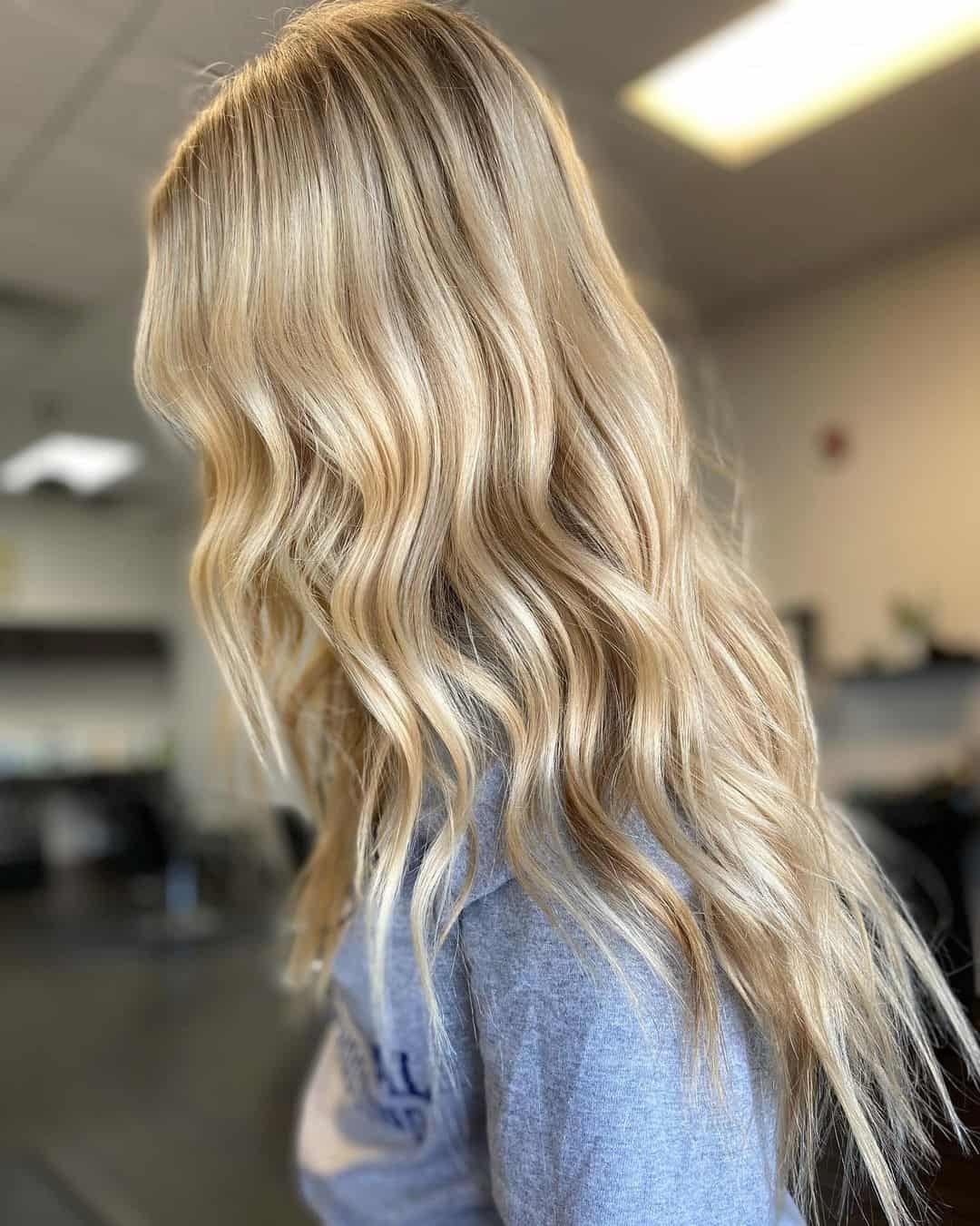 Another wonderful example of lowlights done right is this image of long beach waves with blonde hair and darker lowlights. As you can see, the hair has dimension and depth, which is even more emphasized not only by the waves but also by the darker 'highlights'. The hair looks shiny, healthy, and completely showstopping. This is a perfect wave to update long, dull, and borning hair.
Chocolate Blonde Lowlights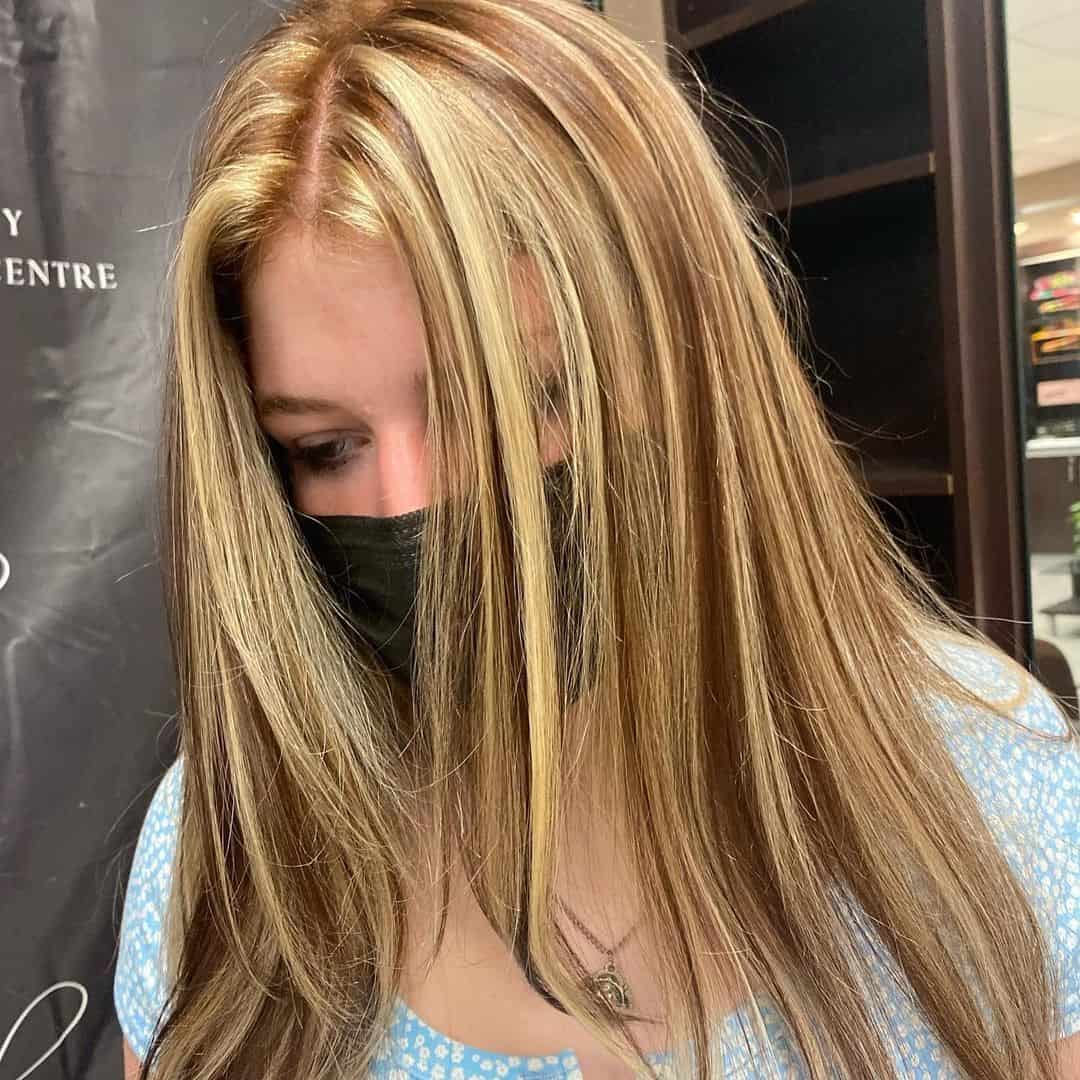 Sometimes hairstylists don't play by the rules, and the same applies to lowlights as well. Instead of 2 or 3 darker shades, some hairstylists go for lowlights significantly darker than the blonde color. As a result, you get this incredible dark and white chocolate color combination that will make you stand out at any event. Such color combination requires precision and careful application, so it should be done by a high-end expert of course.
Platinum Blonde Lowlight Waves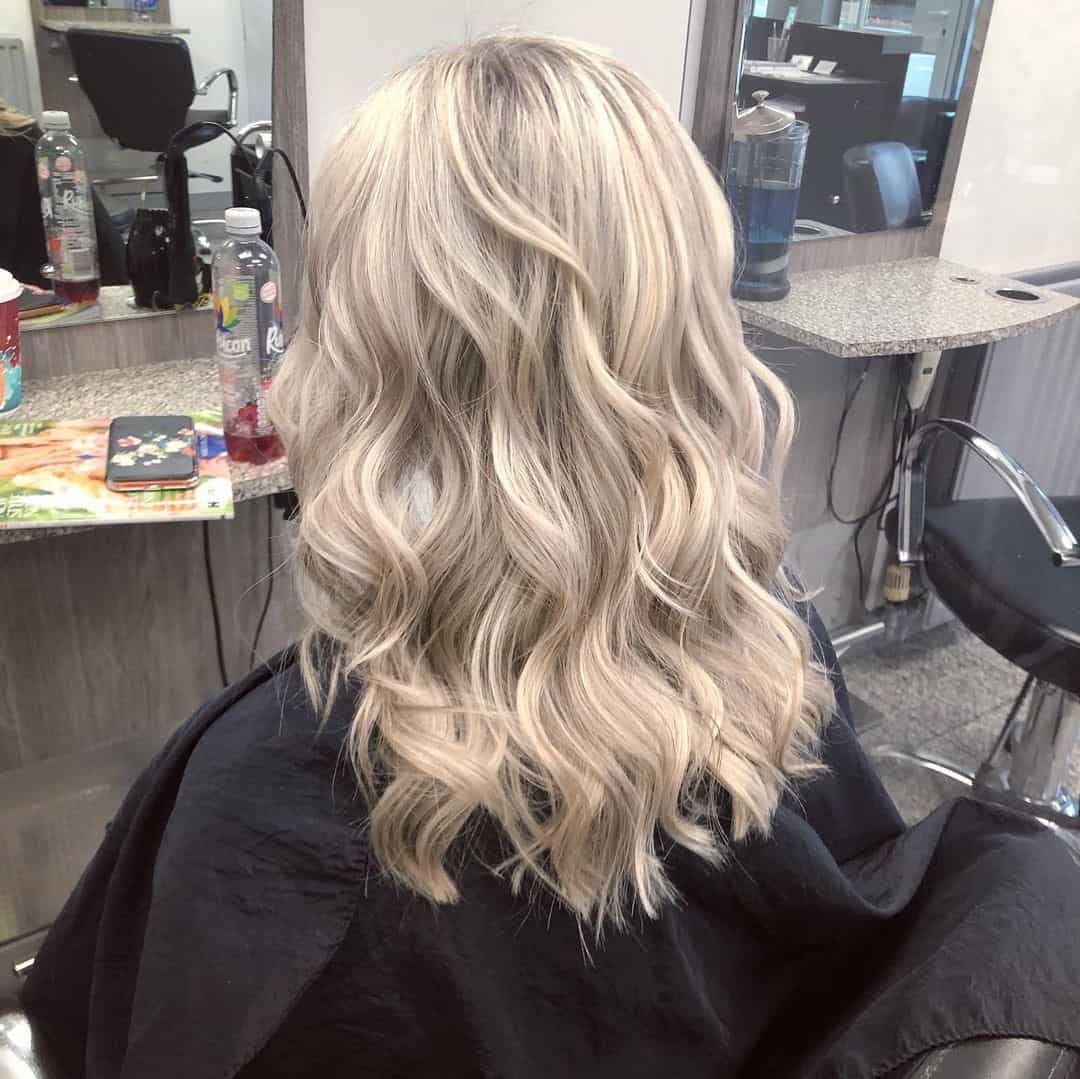 Another great way to get lowlights is to go full platinum blonde and then add darker blonde shades to ensure hair dimension and depth. Platinum blonde is a rather iconic hair color, which doesn't require a supporting cast.
However, in this case, by adding some ash-shade lowlights, for example, your platinum hair can blossom and live its best life. The hair will look healthy, full, and fabulous. This hairstyle is excellent for women with thinner hair since the lowlights make it look like the hair is thick and luscious.
The Darker Lowlights Underneath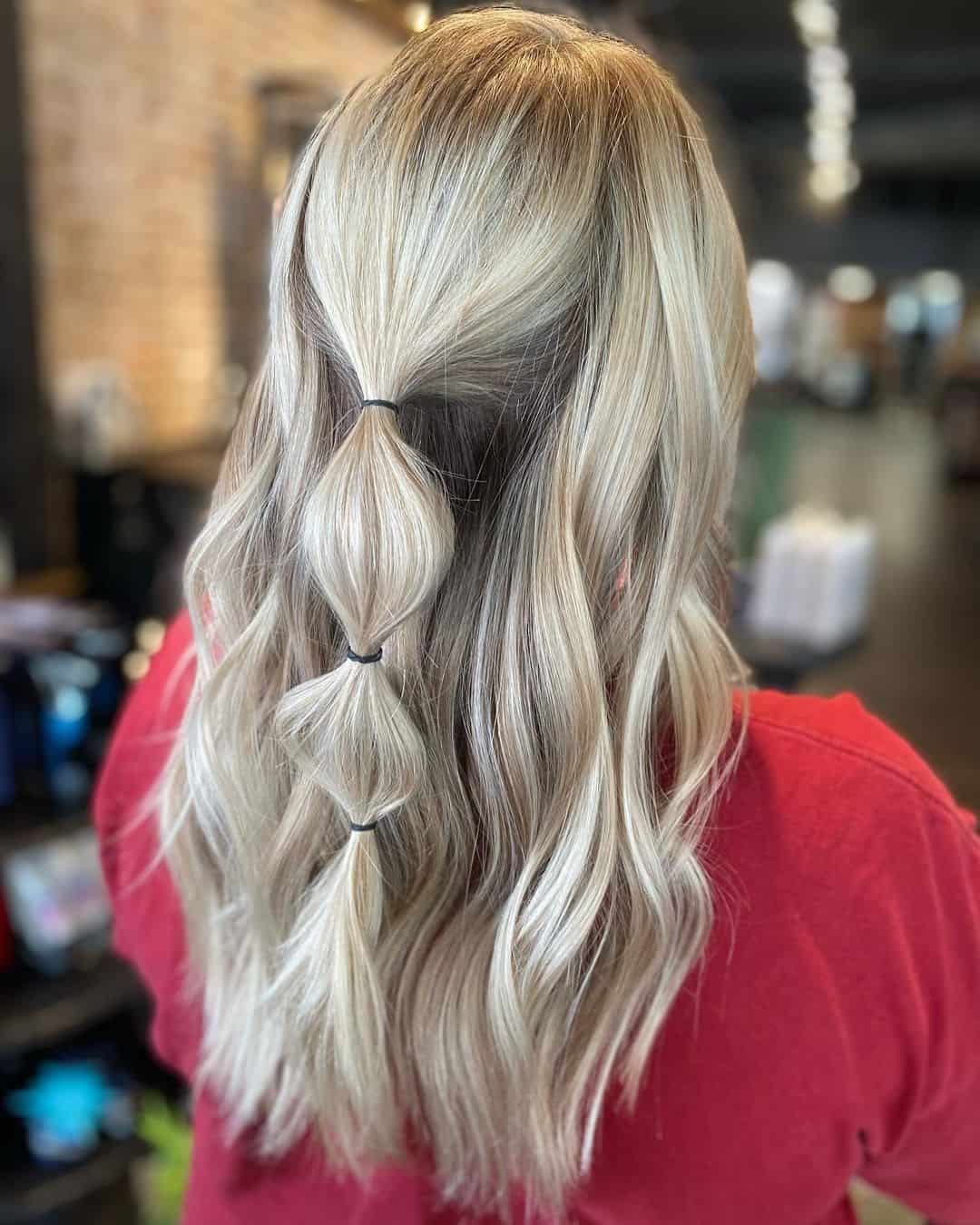 Sometimes, the balayage effect doesn't have to be directly on the surface. For example, one can go for significantly darker lowlights underneath the outer layer of the hair. The surface is blonde, while the inside hides amazing shades of ash and dark grey shades.
This is a perfect hair color combination and placement for those looking for the 'wow' effect with every hairstyle. Because of the color placement, this hairstyle surely requires an expert hairstylist too.
Final Thoughts
Getting a traditional balayage on blonde hair is hard. Putting a lightener onto an already processed and lightened hair is redundant and possibly hair damaging.
Therefore, the reverse balayage or the lowlights are the perfect solution for the blondes out there who are looking for shading and color gradation.
For more information about this coloring technique, and whether it is possible for your hair color, in particular, make sure to talk to a professional hairstylist. They will know exactly how and what to do once they have an in-person look at your hair.
Also Read: