50+ Dark Roots with Blonde Hair Ideas (2023 Update)
When you shop through links on our site, we may earn an affiliate commission. This educational content is not intended to be a substitute for professional advice.
Blonde hair with dark roots is one of the coolest coloring techniques around at the moment. This low-maintenance technique allows natural brunette roots to blend in with blonde hair tones. Sometimes called shadow roots, it solves the issue of what to do when you have dark roots and takes the maintenance out of blonde hair.
50+ Dark Roots with Blonde Hair Inspiration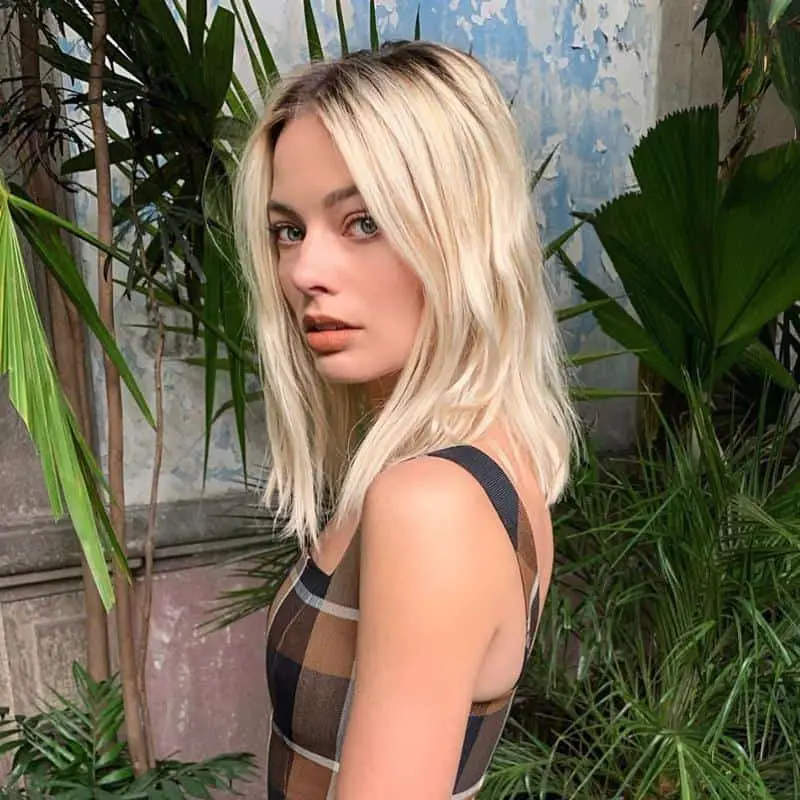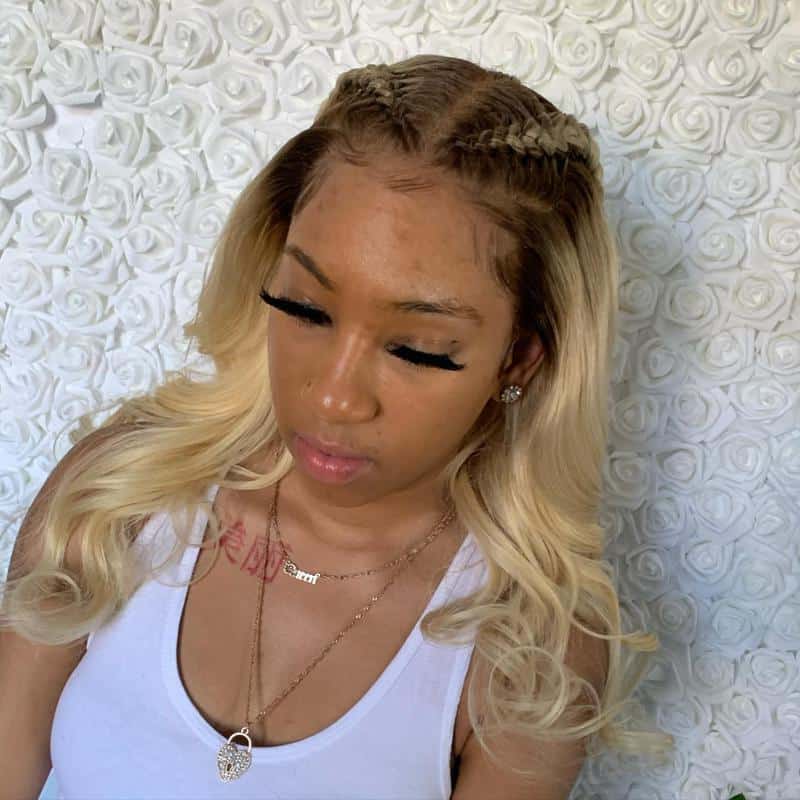 Dark roots on blonde hair isn't just low upkeep, it also gives an effortlessly cool vibe. Keep your roots dark and add a cool contrast, which adds dimension without looking like you're trying.
Dark Brown Roots Icy Blonde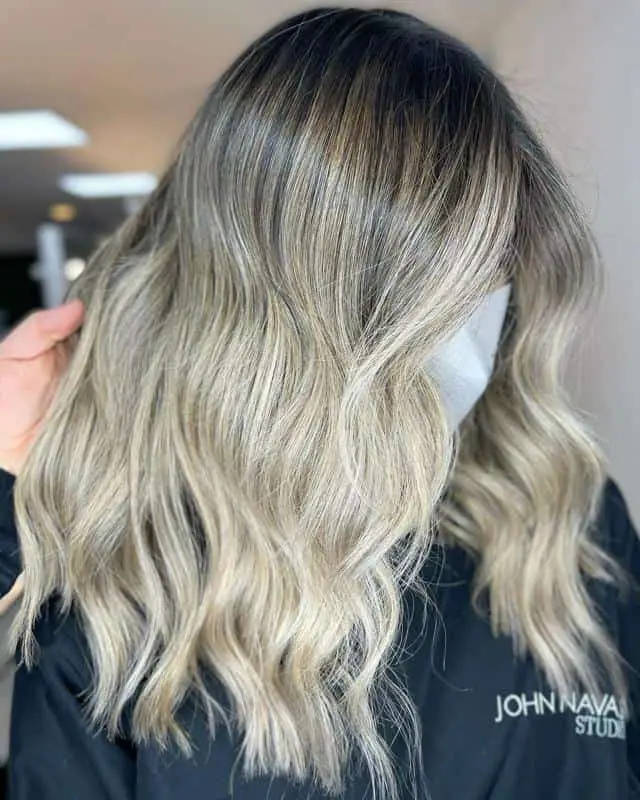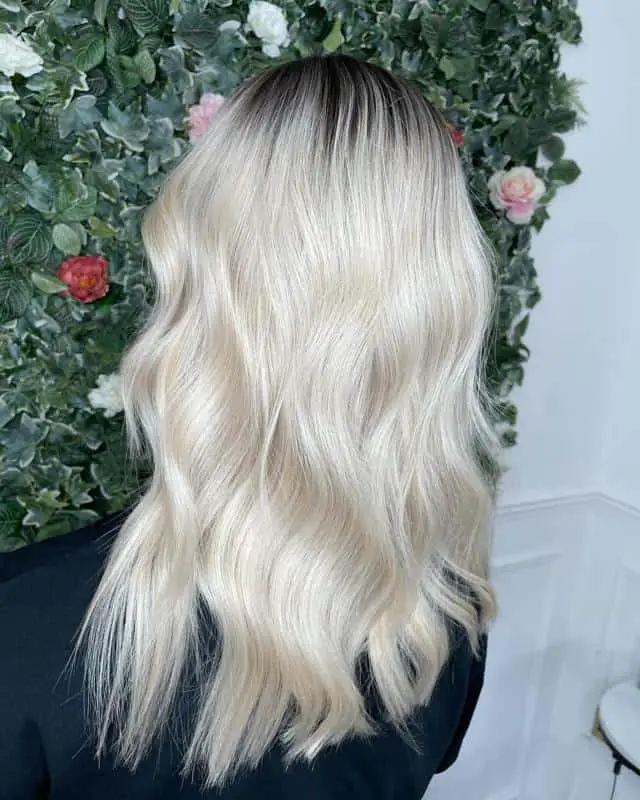 We recommend matching dark roots to light hair, creating a cool but not harsh contrast. If you have icy blonde hair, avoid having jet black roots. A darker brown should be lightly tapped into the roots, so it smoothly blends into the blonde.
Did you know:

If you have icy blonde hair, use a three-step strengthening treatment in the first two weeks to protect from breakage.
 Dark Roots and Beige Blonde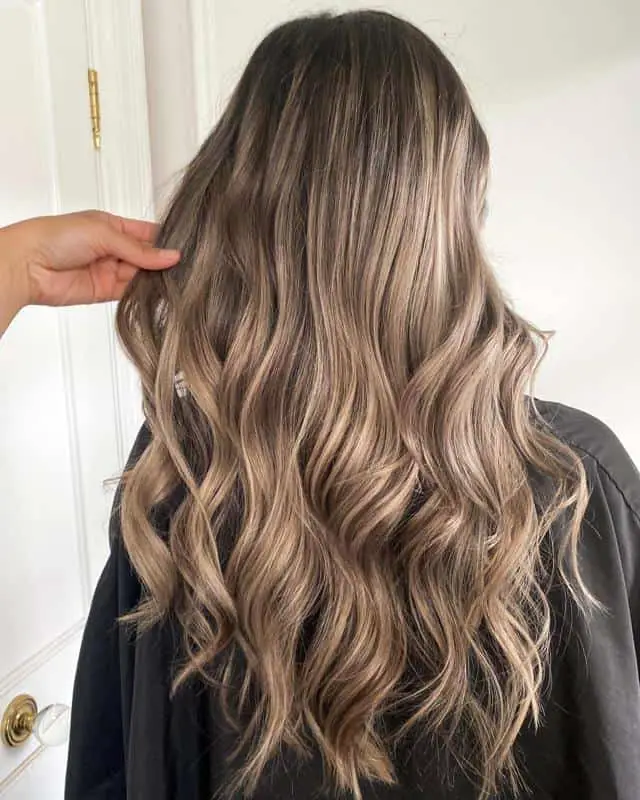 To help beige blonde hair and dark roots work well together, try a sombre technique. Sombre hair is the subtler little sister to ombre. This soft ombre style combines a dark brunette at the roots with a lighter shade at the roots.
Soft Brown Roots and Sandy Hair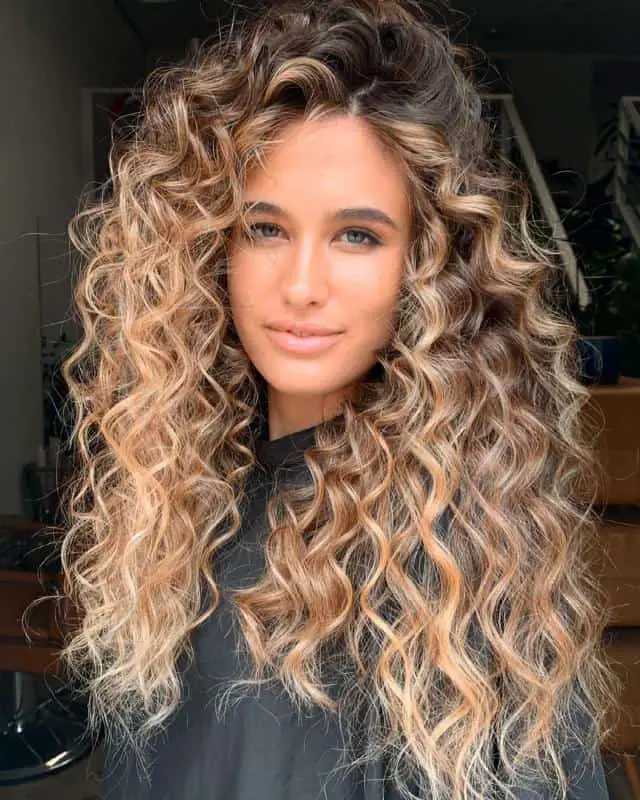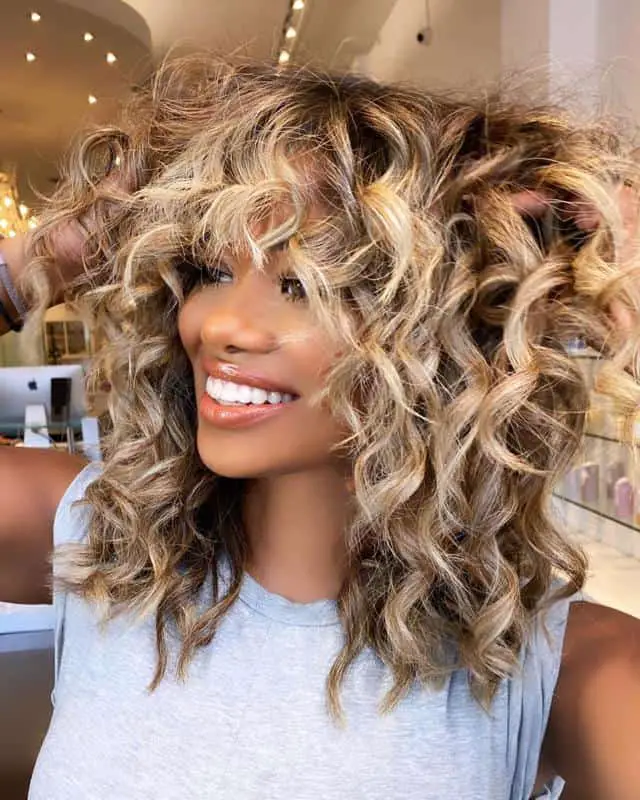 Sandy blonde is flattering on many skin tones and looks stunning when paired with a soft brown shadow root. It's subtle and natural looking, a low maintenance blonde option for those who want a sun-kissed vibe.
Did you know:

Get your colorist to match your shadow root to the color of your brows.
A Diffused Dark Root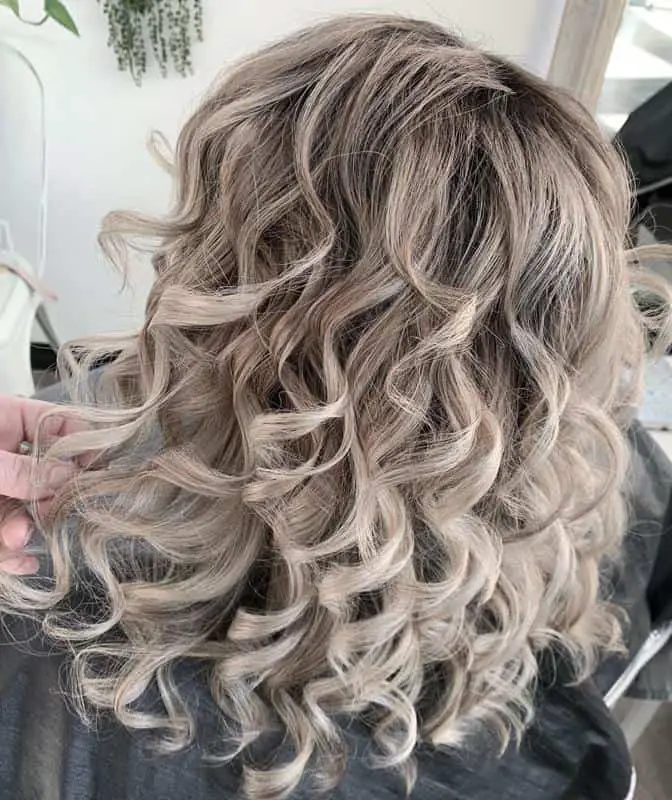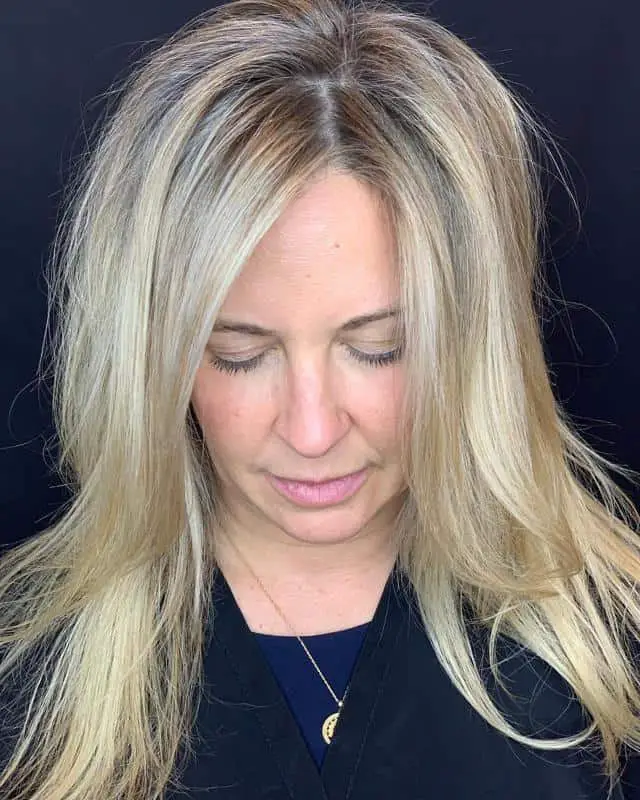 A diffused root is the best way to get loved in dark roots with blonde hair. This combo looks stunning on platinum blonde hair with a soft, diffused root for a subtle and elegant grunge look.
Glitter Roots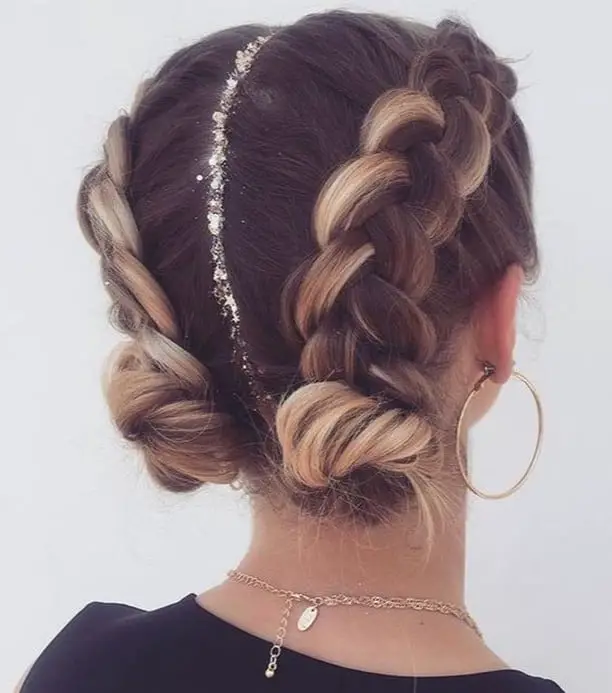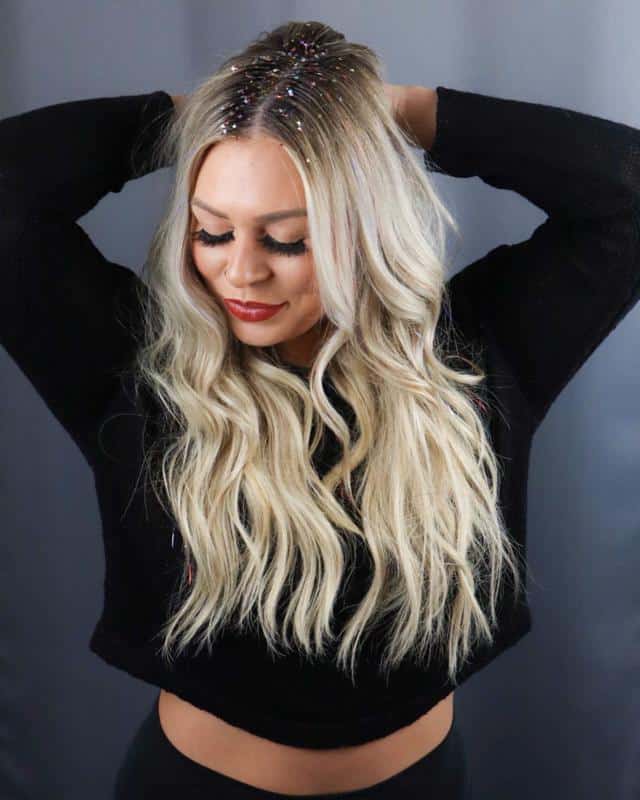 Glitter roots is a fun addition to any hairstyle, but it looks especially cool on darker roots. Add glitter or little sequin shapes to your dark hair to add some fun. Glitter shows up brightly on dark roots, especially if you choose lighter glitter colours.
Dark Roots with Bronde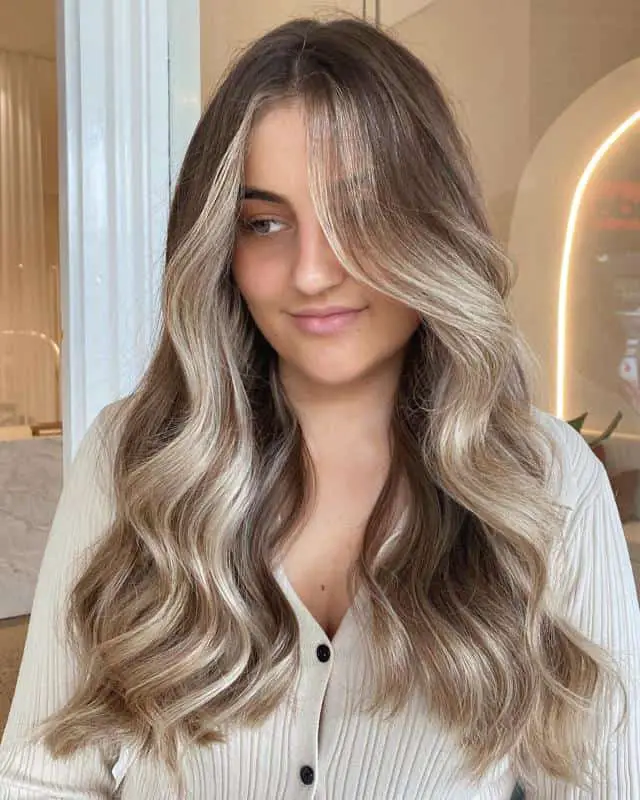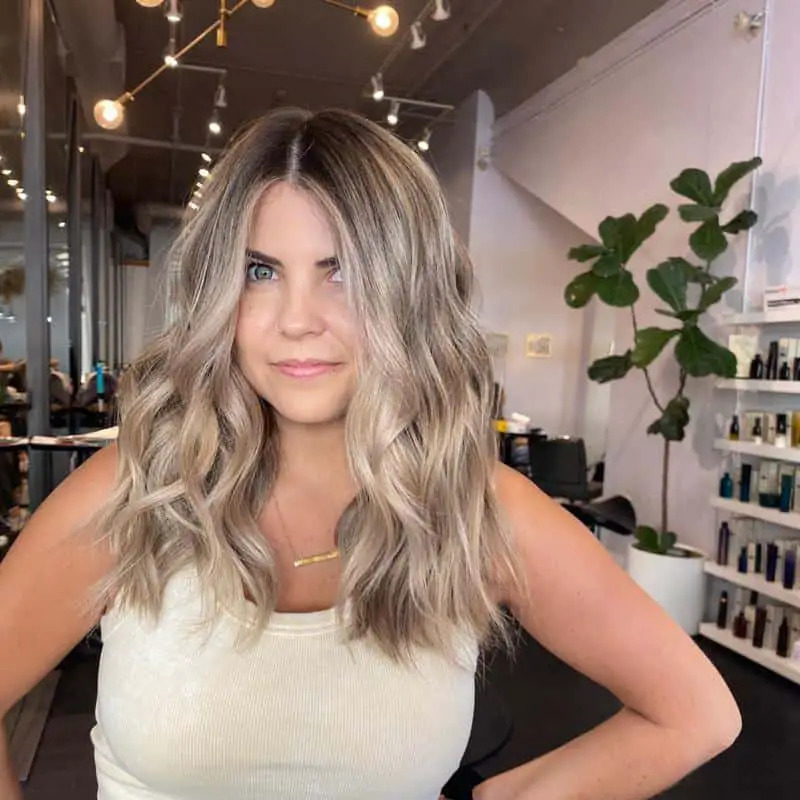 Can't decide if you want blonde or brown hair? Try out bronde. Dark roots are applied to the eye level, usually in a soft natural brown, while the rest of the hair is kept a light brown or soft brown. It's not too dark, and it's not too bright and blonde, ideal for a subtle hair transformation.
Dark Roots Blonde Bob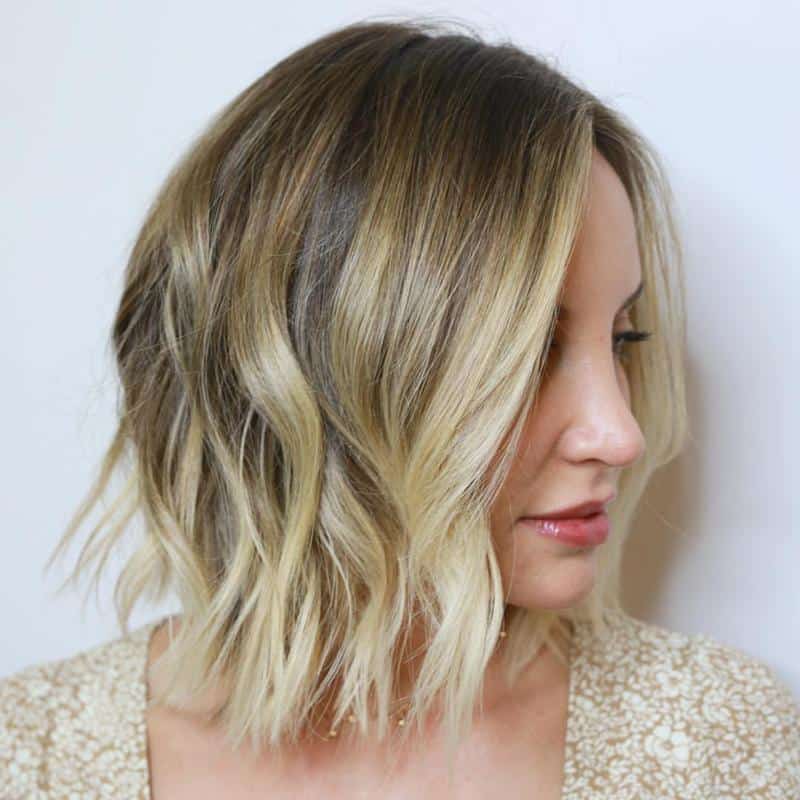 This look isn't just for long flowing hair. It gives dimension to lobs, bobs and chin length hair. It can soften waves, make hair look thicker and can soften a sharp bob haircut.
Ombre Curls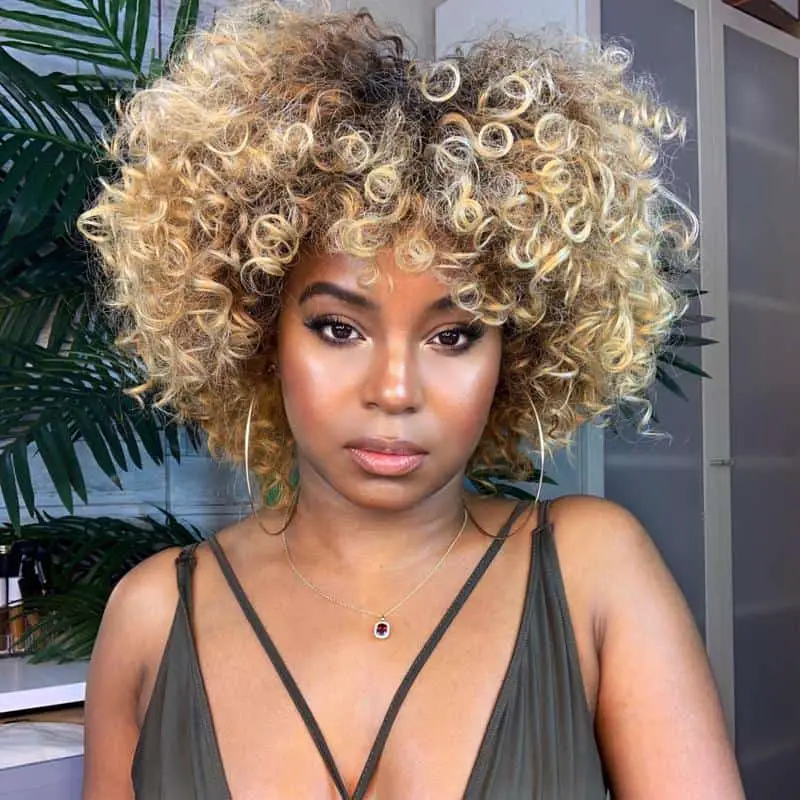 Ombre doesn't just have to be on straight hair. Add blonde from the mid-length down to give dimension and bright up natural curls. It's a fantastic way to add color to your hair without worrying about maintenance and regrowth.
Dark Roots Mushroom Blonde Hair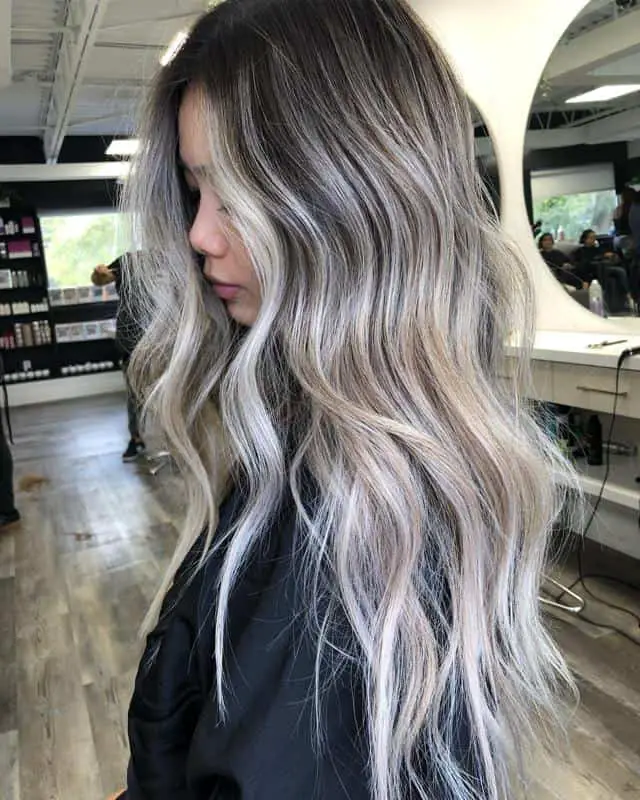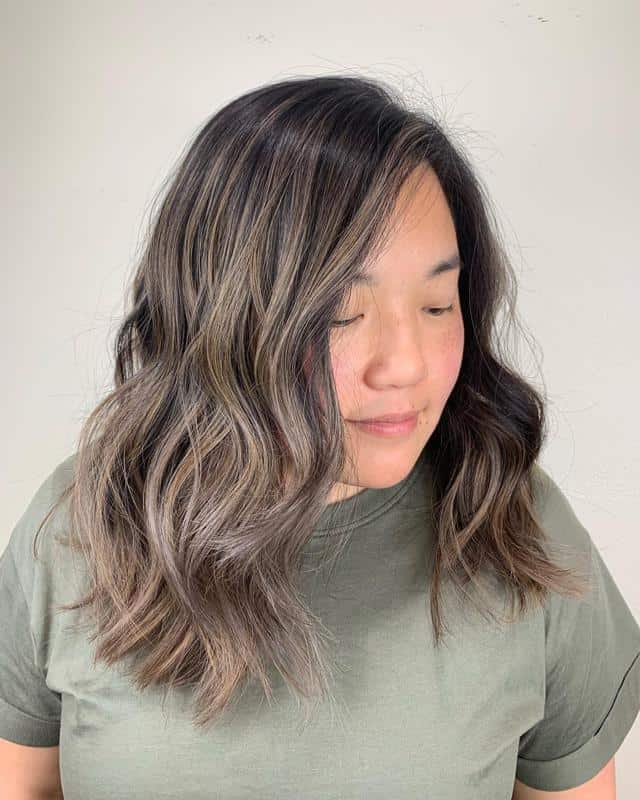 Mushroom blonde is one of the coolest and most unique blonde shades at the moment. Between and gray, this ashy tone works on natural blondes and brunettes. This ashier version of bronde perfectly melts into darker roots for a modern version of this shadow root trend.
Also Read: 40+ Mushroom Haircut Styles (For Both Men And Women)
Toasted Coconut Blonde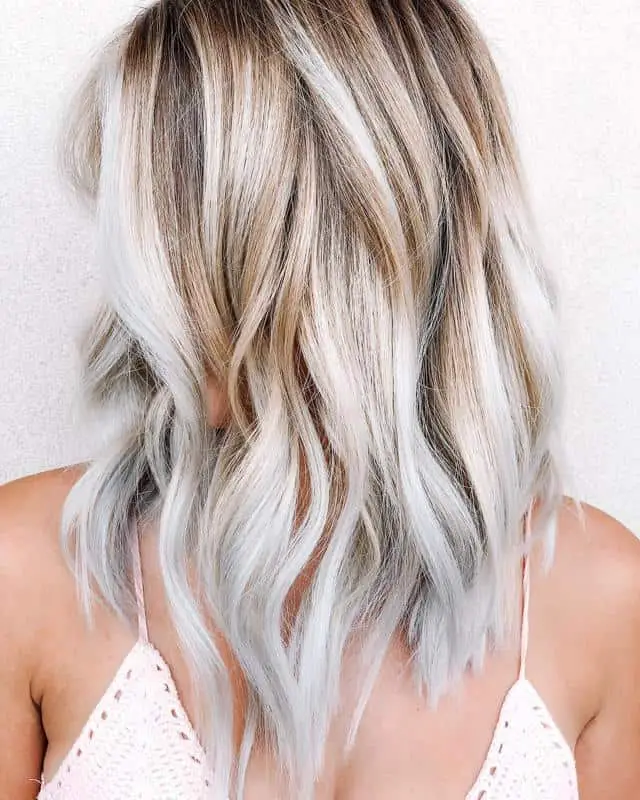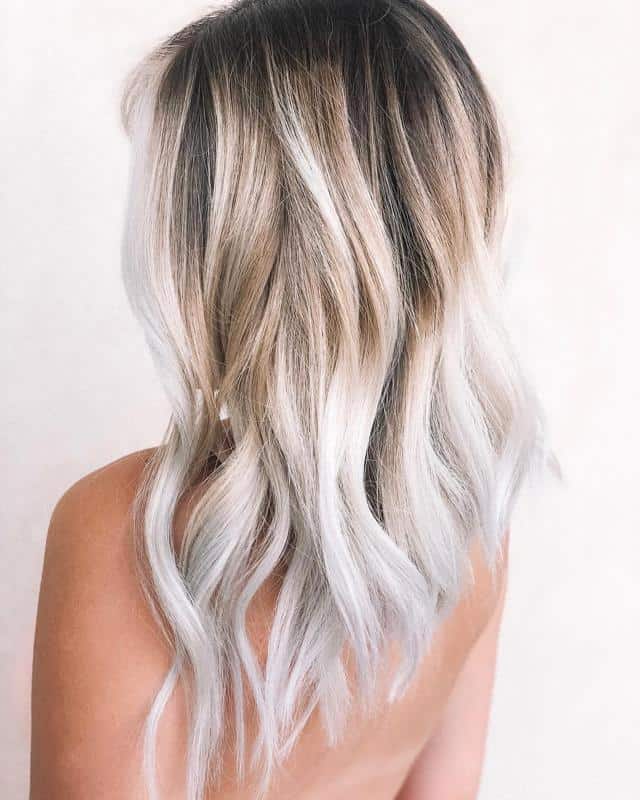 Toasted Coconut combines grungy grown out dark roots, creamy blonde lengths and icy white tips for a natural looking balayage. The richly dark roots melt into a transition of blonde ends. The more your roots grow, the toastier the coconut becomes.
Smoked Marshmallow Hair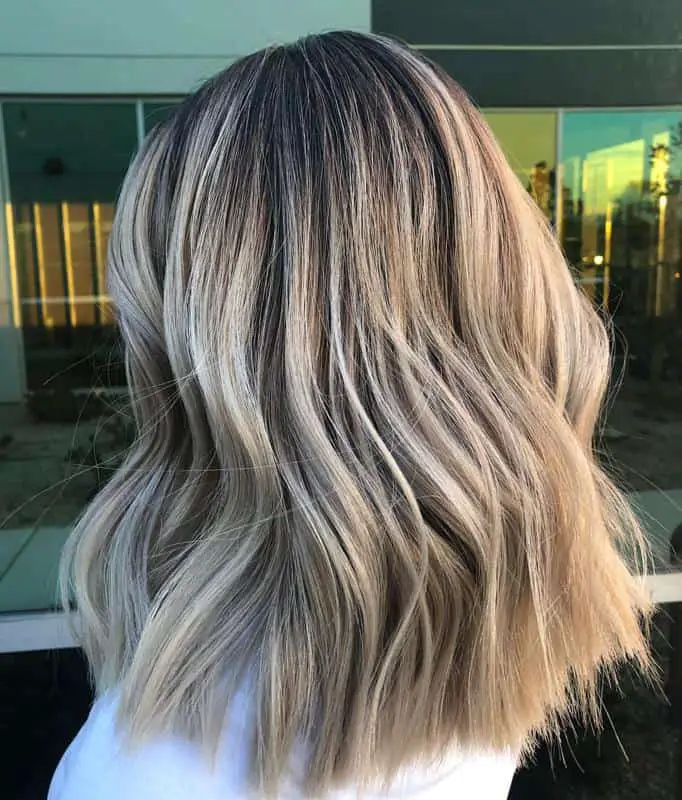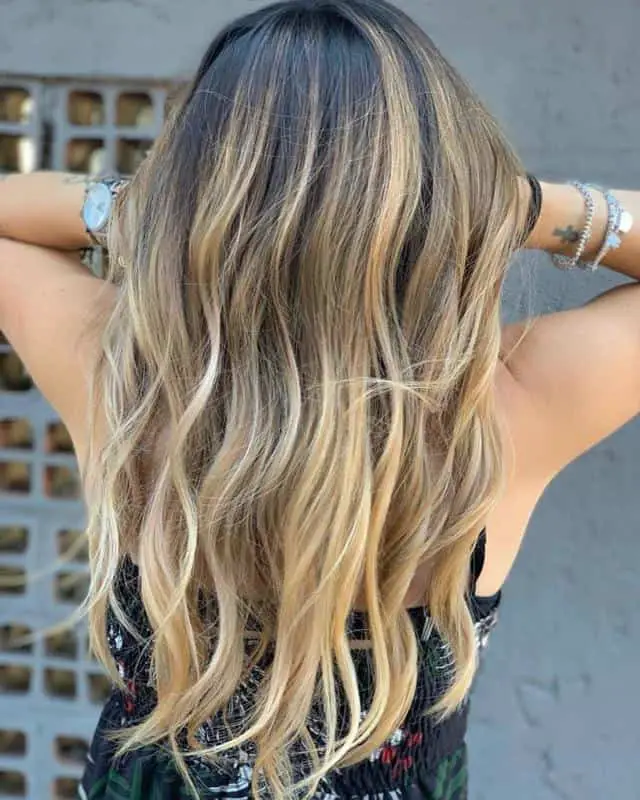 Imagined up by California-based colorist Megan Martinez, smoked marshmallow is the ideal blonde hue for any low-maintenance hair color fans. A mix of smoky dark blonde and creamy pale sections with grown out roots, the tones used mimic the different colors of a just-toasted marshmallow. It stays salon fresh for longer as this blend gives you lots of leeway.
Dark Roots Pearl Blonde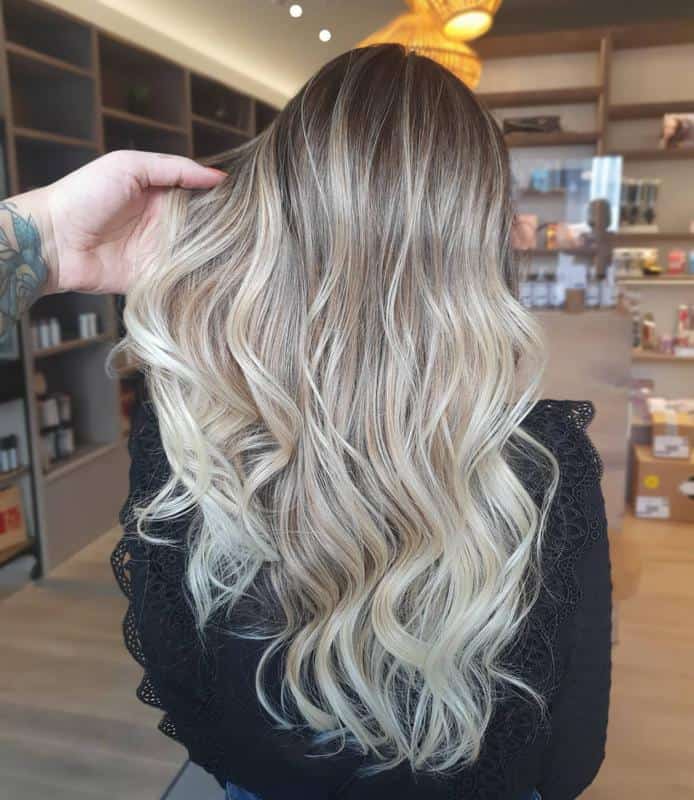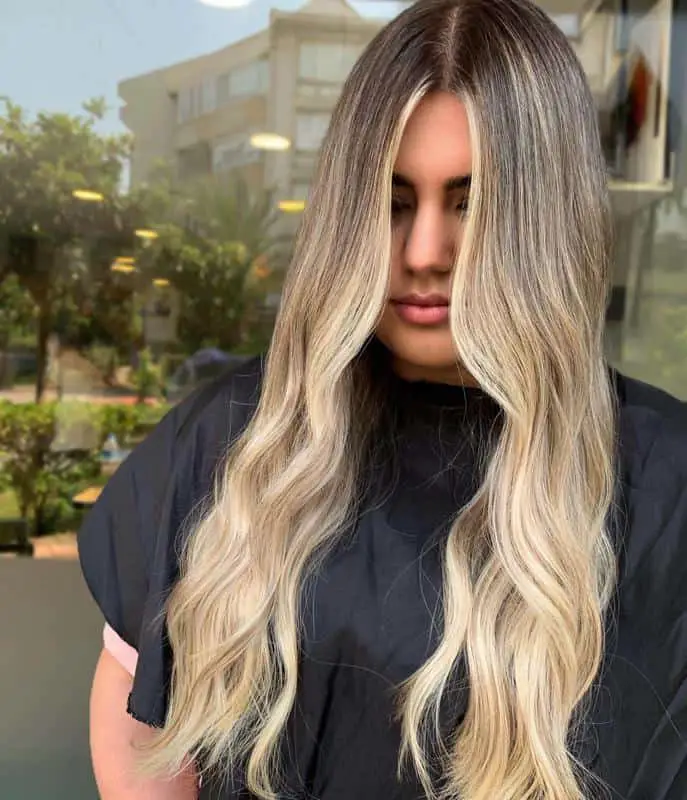 If you are bored with pairing dark roots with platinum, try pearl blonde. It offers a tonal shift with a unique iridescence. Ask your stylist for a super-light blonde with pale yellow undertone, without any gray.
Melted Pecan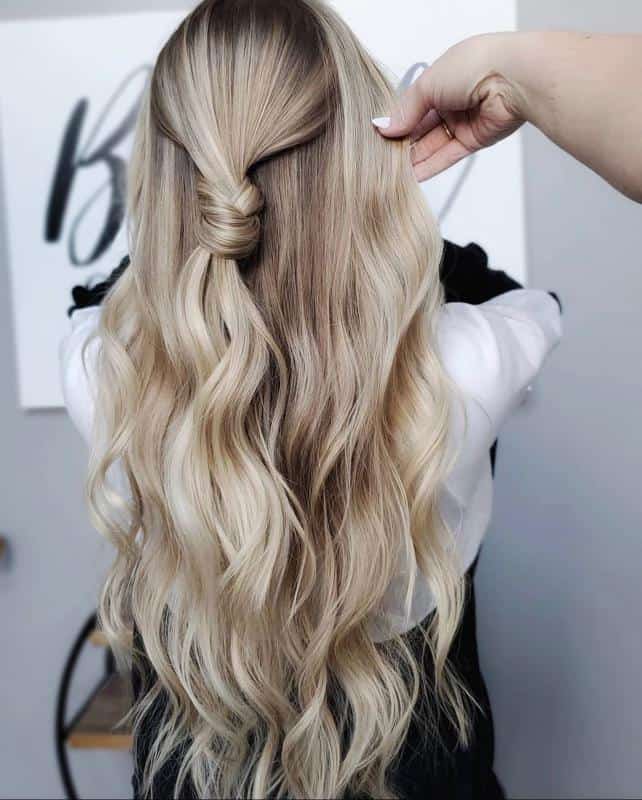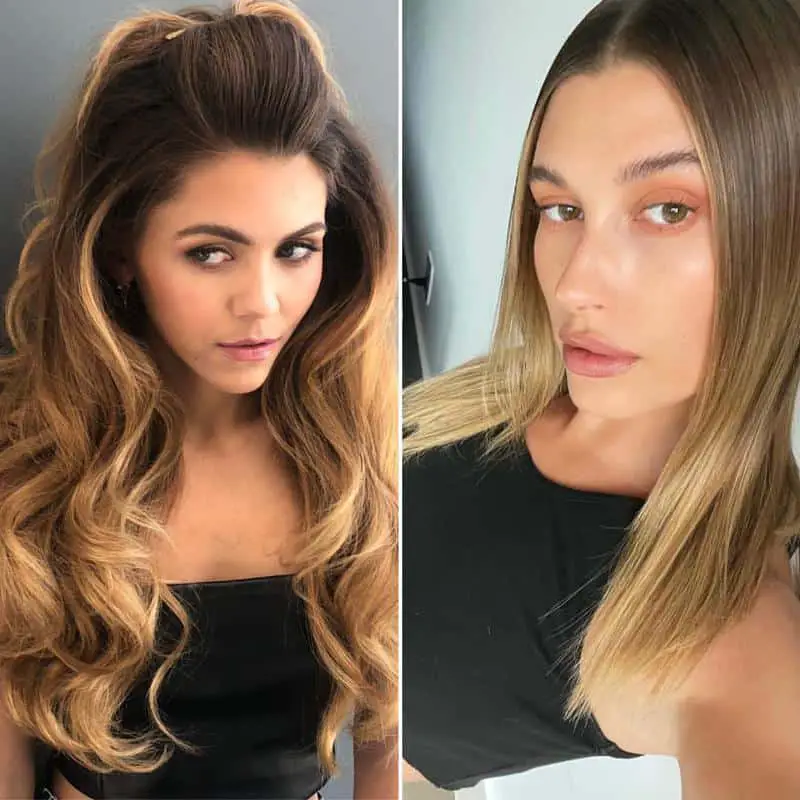 Another way to subtly brighten up darker blondes or brunettes is with swirls of minimal highlights. Create low maintenance summer glow with no oblivious grown. This two-dimension color has a darker natural based with babylights use through the mid-lengths and ends.
Coloured Roots Blonde Hair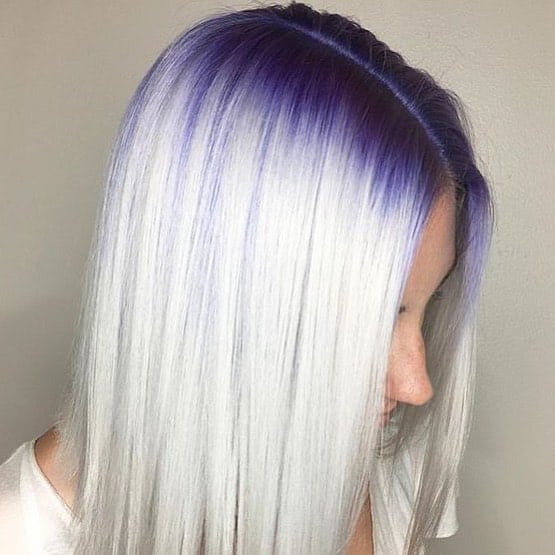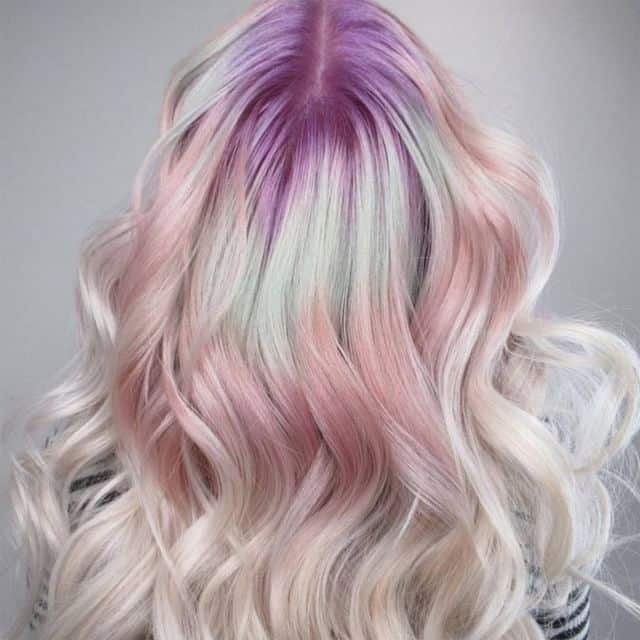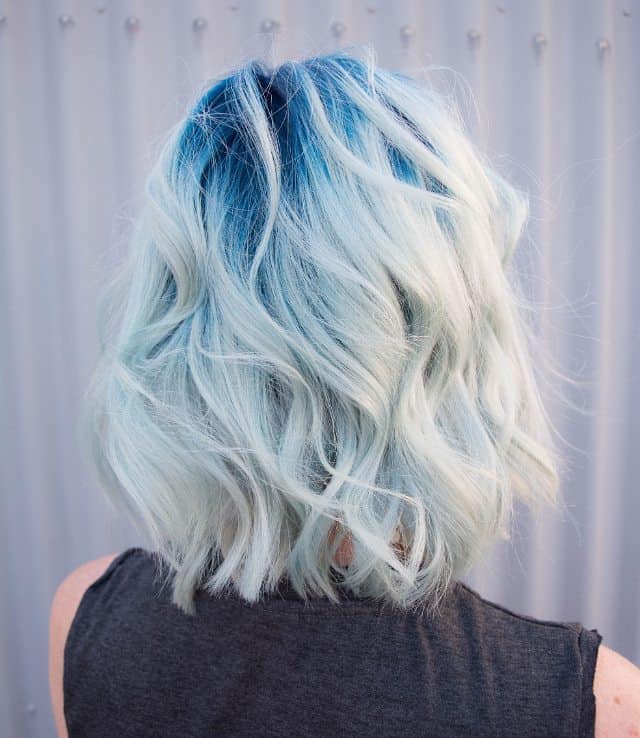 When we think of dark roots, we think of brown and black. Dark roots could be any darker shade, including eccentric shades like purples, reds, blues, and pinks. These are high maintenance, especially if you choose a tone that is different from your natural color but they make a huge statement.
Dark Roots Blonde Pixie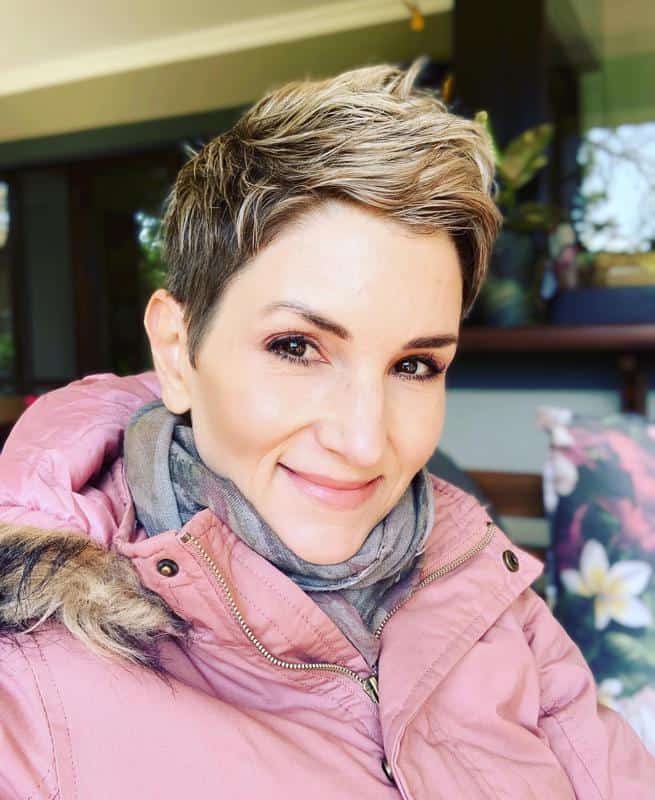 Add edge to your blonde pixie by mixing dark roots into the cut. Keep your undercut dark and embrace your roots for a low maintenance way of growing out chic pixie cuts.
Did you know:

Look to stars like Charlize Theron, Pink, Scarlett Johansson, Katy Perry and Jennifer Lawrence for inspiration on a blonde pixie with dark roots.
Dark Roots Blonde Bangs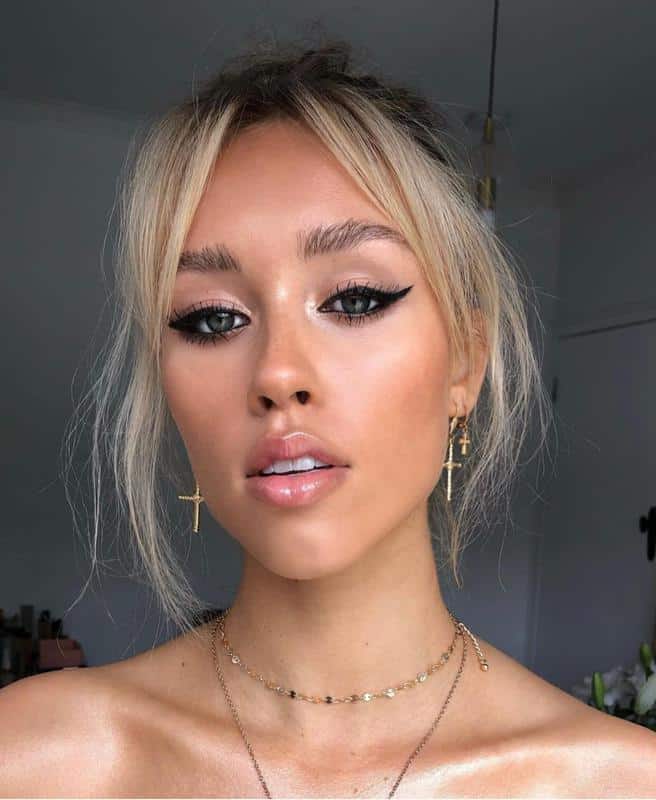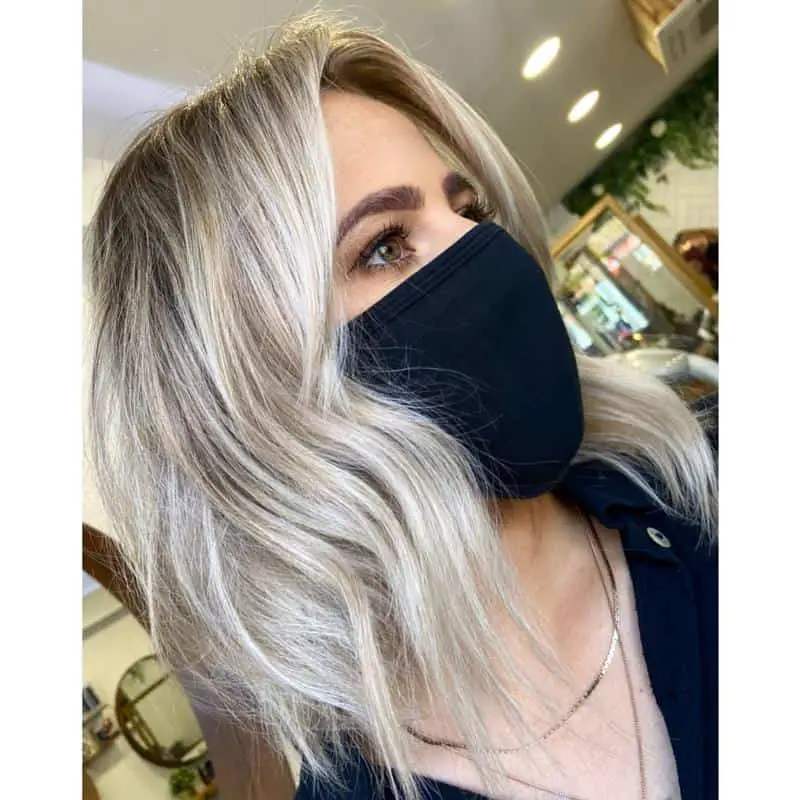 No matter the type of bangs you have, they look amazing with shadow roots. Dark roots can make your fringe pop and give it dimension. From longer bangs to side bangs, dark roots can make it frame your face better.
Ways of Achieving Dark Roots Blonde Hair
Shadow toning. Sometimes known as shadow root and root smudging, it eliminates that harsh line. A stylist will use a hair tone or glass that closely matches your natural hair color and apply it at the roots, smudging to create a shadow effect. As your roots grow out, it will stay looking natural. The goal is that the shadow root will act as a buffer between your natural color and the blonde growing out.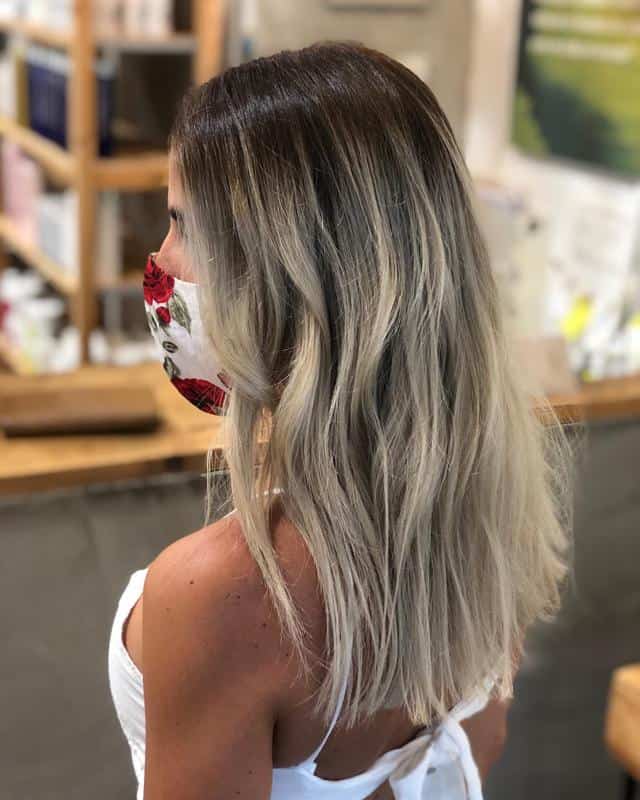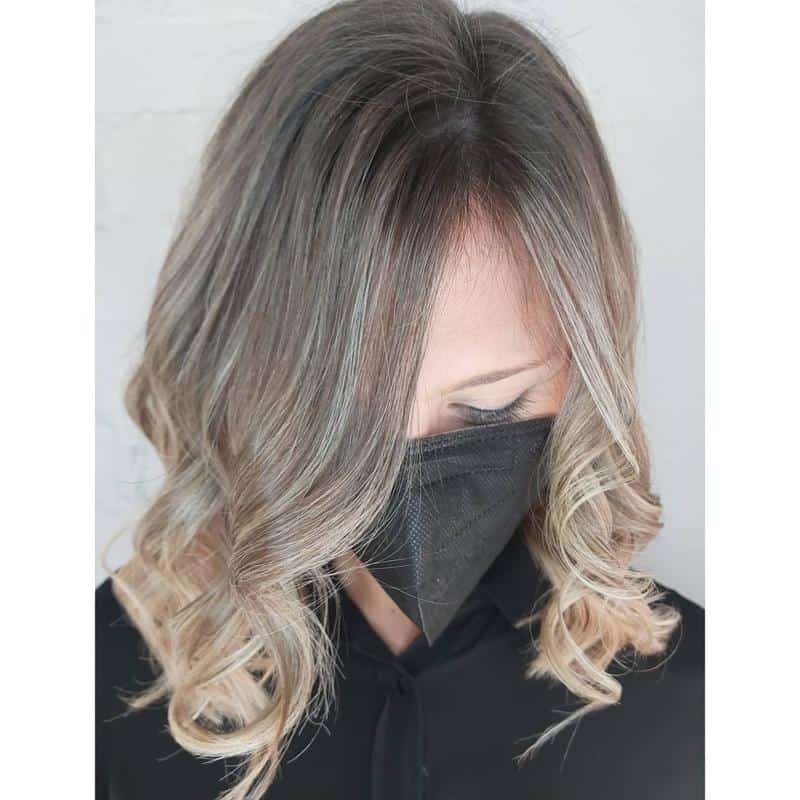 Balayage is one of the coolest hair trends, loved by celebrities and stylists alike. It involves hand painting highlights to create a natural sun-kissed look. When your darker hair grows through, you won't have a demarcation. Balayage highlights will add dimension to blonde hair and make it easier to maintain.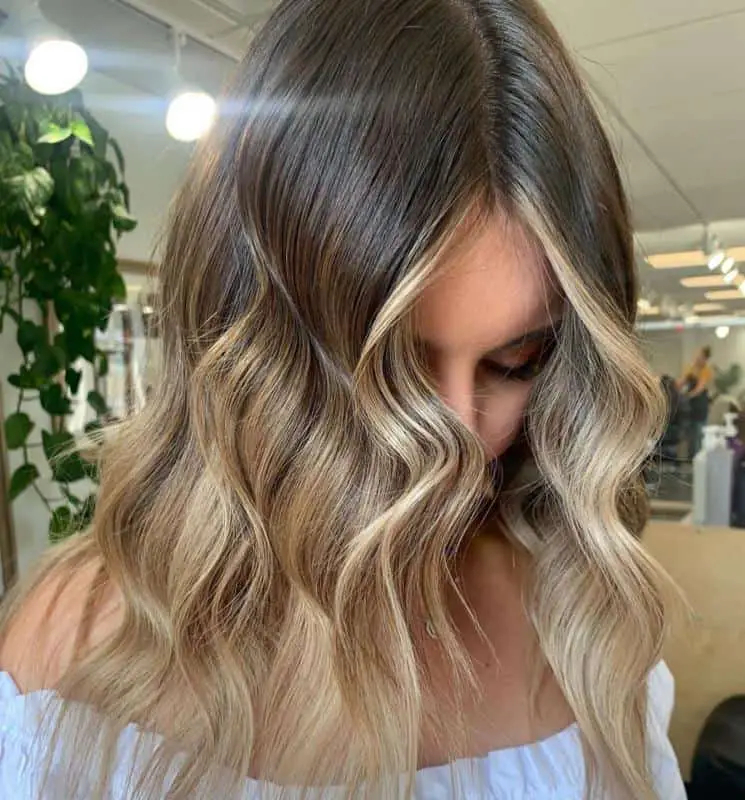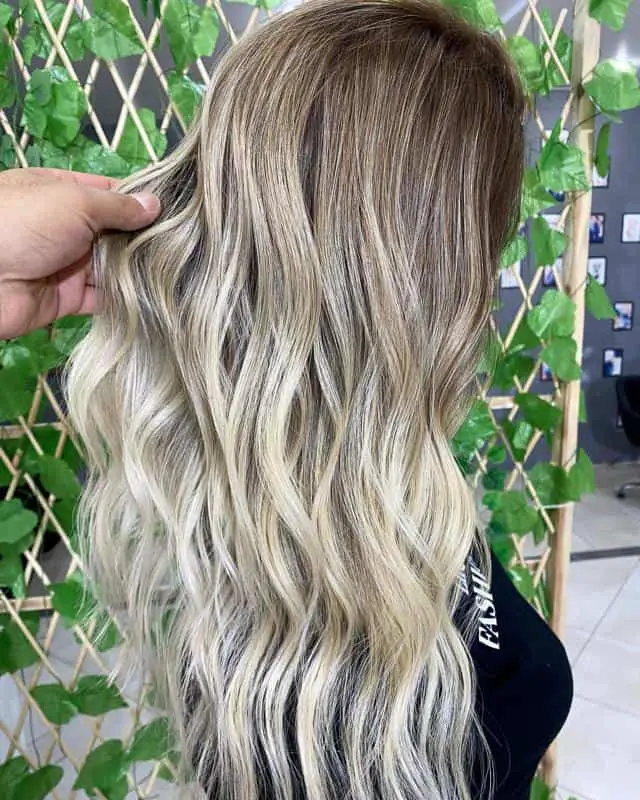 Did you know:

If you paint balayage onto wet hair, it creates a more subtle and even lower maintenance look.
Ombre is a hugely popular trend that results in dark roots that gradually transition into lighter ends. Embrace your natural growth with ombre hair, which works with any combination of brown and blonde.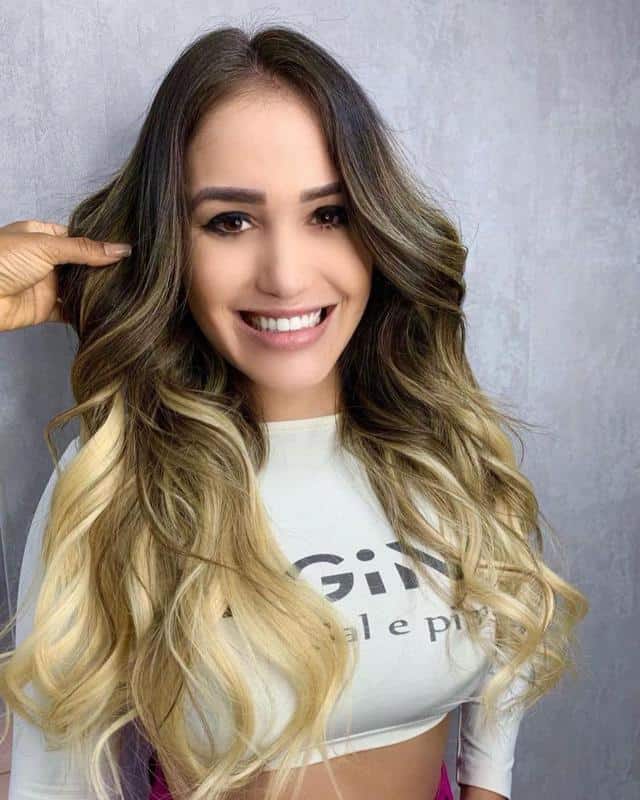 Sombre is considered a softer alternative to ombre. It uses more shades and tones for a blended, seamless effect. It's one of the best ways to get blonde hair without the maintenance.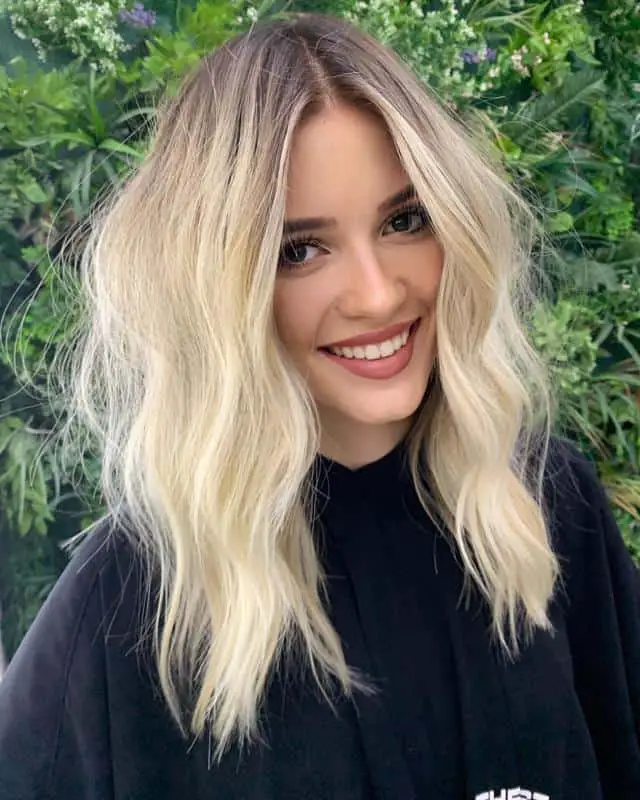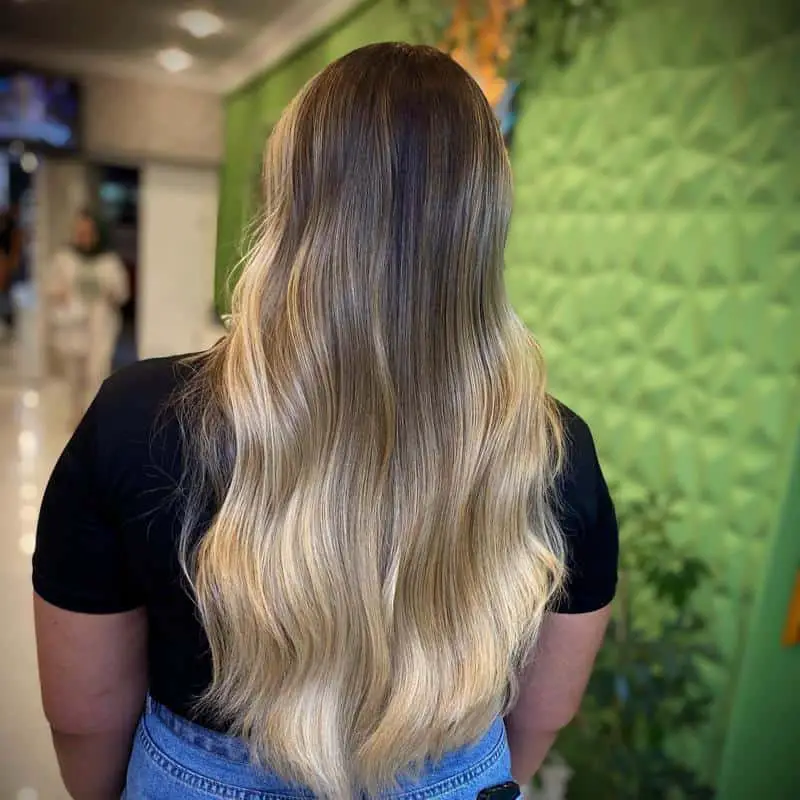 Negative space hair is a newer trend that incorporates balayage highlighting techniques to create and effortless look. Hairstylists will paint blonde highlights or lowlights through the brown base colors, focusing on adding dimension to the base of the hair and around the face.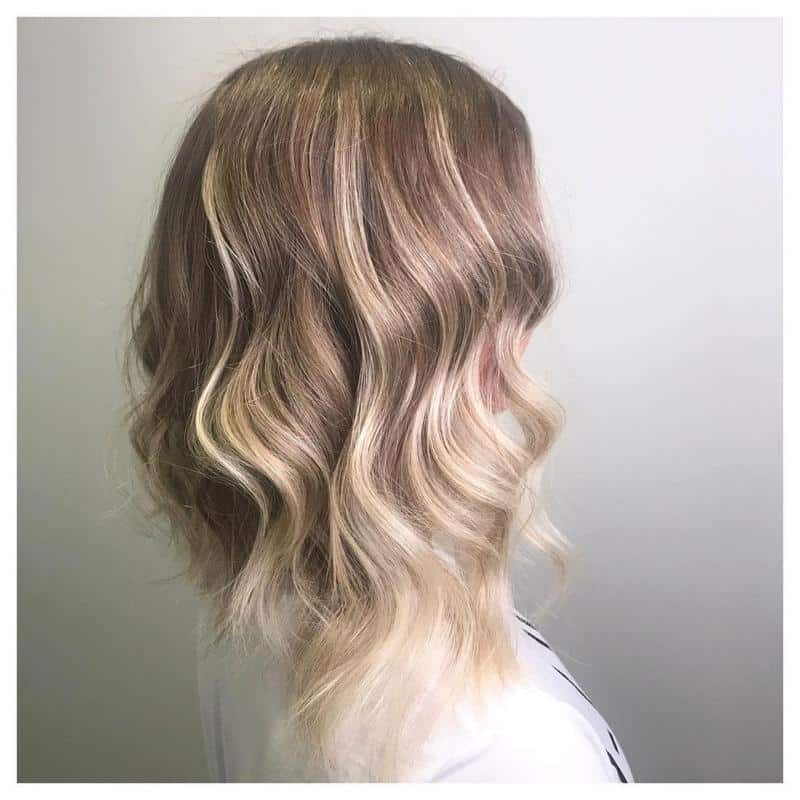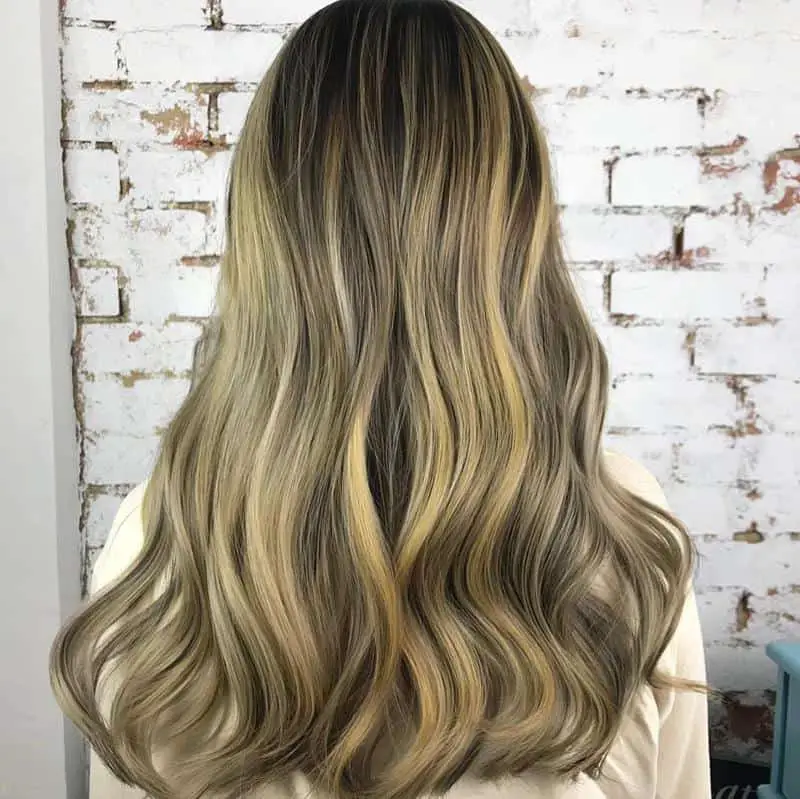 A root smudge is a technique used to blur lines of demarcation. It involves applying a color formula close to your roots, and then smudging it into the shaft of the hair. This creates a softer transition between the dark root and the blonde hair. It is often used after a foiling technique to blur lines and create a more seamless blend.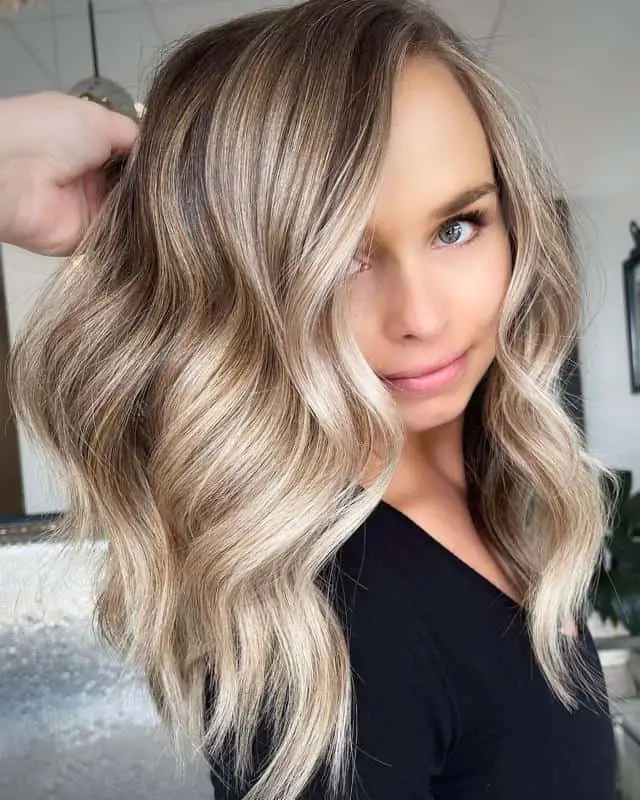 How to Achieve Dark Roots on Blonde Hair at Home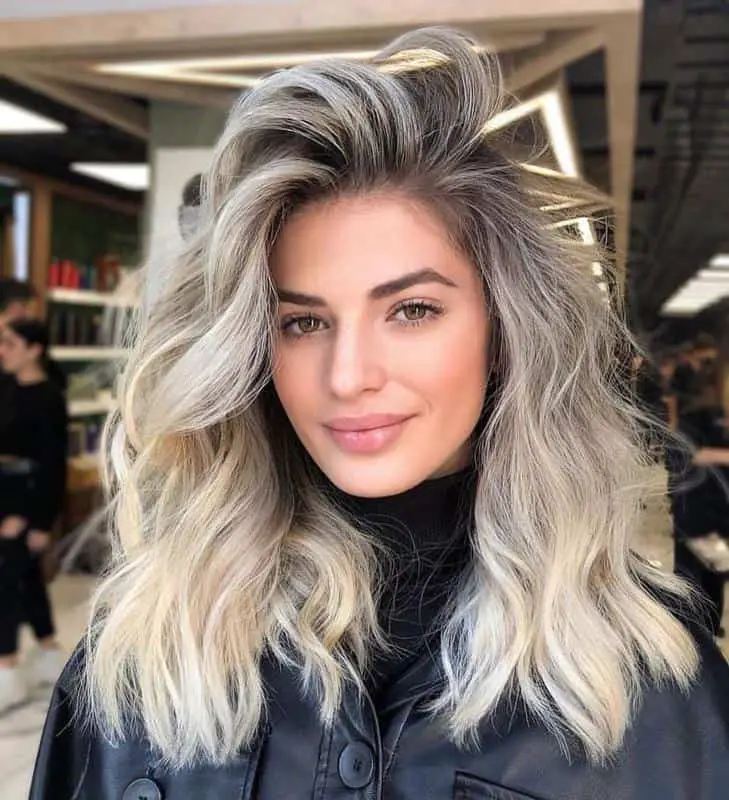 We know not everyone has the money or time to visit a salon. Although we recommend, especially the first time, visiting a professional, this look can be achieved at home. The best part, it's so low maintenance it doesn't need to be touched up for months! Follow these steps to get the hair of your dreams!
You should start with your dream shade of blonde. It can anything from platinum white to honey and golden tones.
Take a comb and start by making straight parting to the center of your head. Brush your hair into 2 sections. Taking your comb, make a straight line from back of your ear up. Do this on both sides of your head. You should now have four even sections of hair.
Now mix your brown together. We recommend using a brown similar to your natural hair color, you can tell by looking at your eyebrows. If you don't have brown hair or want a different shade, mix a flattering brown shade.
Start by going down the center part, then down each of the side sections.
Once you have bordered the four sections, start to make paper thin sections. Use the end of your dye brush to make neat little sections. Once you've completed the front 2 sections, move to the back.
Did you know:

The key to shadow roots is making sure it looks natural, so you don't need to be precise. Let some sections be more covered than others, it will blend in the end.
Once your roots are covered in the dark dye, clip up the rest of your hair with care. Try not to get the ends covered in the dye – if you do, quickly rinse the excess off.
Take the plastic bag and wrap it around your head. It's not necessary but the bag will help trap the heat and speed up the process. Let the color develop for 20 minutes and rinse out.
Mix the toner.
Apply the toner to the recently colored hair. It will only take 3-5 minutes to process. Then apply the toner to the ends of your hair for a couple of seconds.
Rinse and shampoo your hair as you normally would.
Dark Roots Blonde Hair: More

FAQs
Which Celebrities Have Worn This Style?
Celebrities have been rocking the dark roots with blonde hair for years. Dua Lipa was a recent poster girl for this look with her dark roots and peroxide hair. Pretty Little Liar's actress Ashley Benson always has her roots darker than her blonde tones whilst her co-star Lucy Hale has added blonde tips and highlights while keeping the top of her locks in her natural brunette shade.
Margot Robbie loves the low maintenance tousled blonde locks with dark roots. Sofia Richie pairs medium brown roots with golden tones for a casual look. Kristen Stewart loves this look when she goes blonde as it pairs perfectly with her grungy fashion look.
Supermodel Kate Moss has made the combination of dark roots and blonde hair a signature look throughout her career. Madonna has experimented with her hair over the years, now she loves to contrast her blonde hair with almost black roots.
Perrie Edwards keeps her roots darker, which makes updos look even cooler. When Rihanna went blonde, she dyed the roots very dark to add dimension and drama.
Diane Kruger and Chloe Sevigny blend darker roots into their blonde hair for an effortless look that has helped the actresses become style icons. Supermodel Gisele Bundchen is famed for her golden blonde balayage that seamlessly blends brown roots into golden blonde tones.
How do Look After My Dark Roots and Blonde Hair?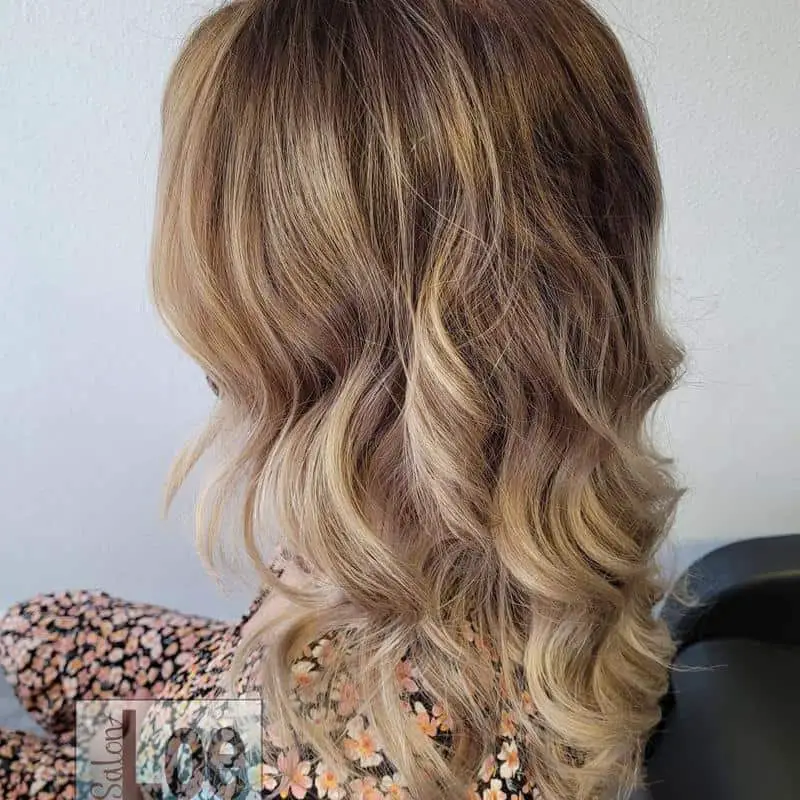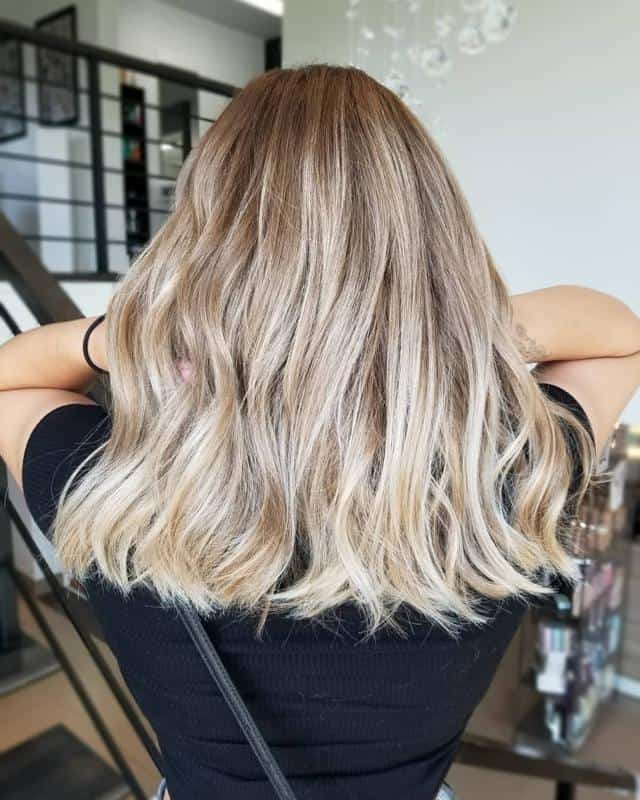 Although this look is very low maintenance, there are a few ways to keep it looking better for longer.
Use a special blonde shampoo and conditioner system. Available from a range of brand, it balances blonde and neutralizes brassiness.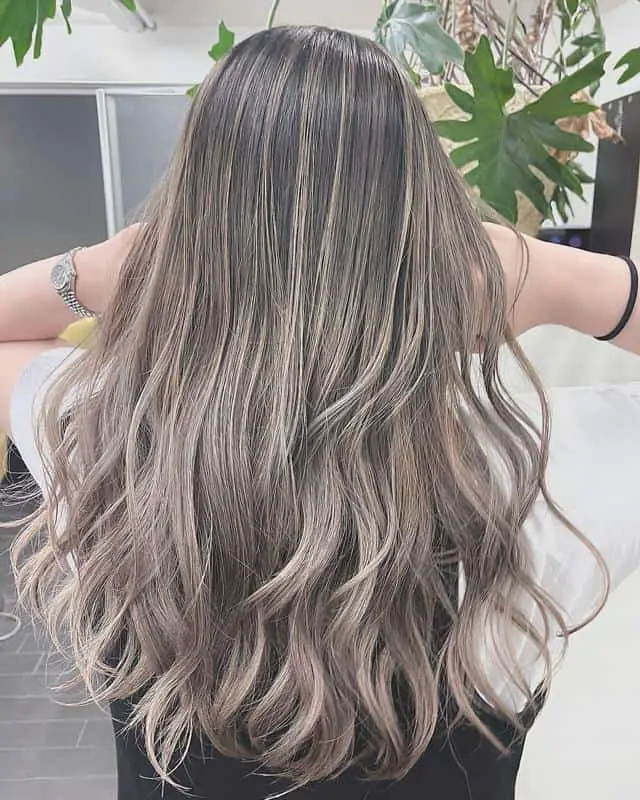 It's important to keep blonde hair toned to avoid brassiness. This is especially important when mixing blonde and brown hair. When you notice your strands becoming brassy, replace your blonde shampoo and conditioner with a purple alternative. We recommend using a toning shampoo and conditioner for up to three times a week to eliminate orange and yellow tones.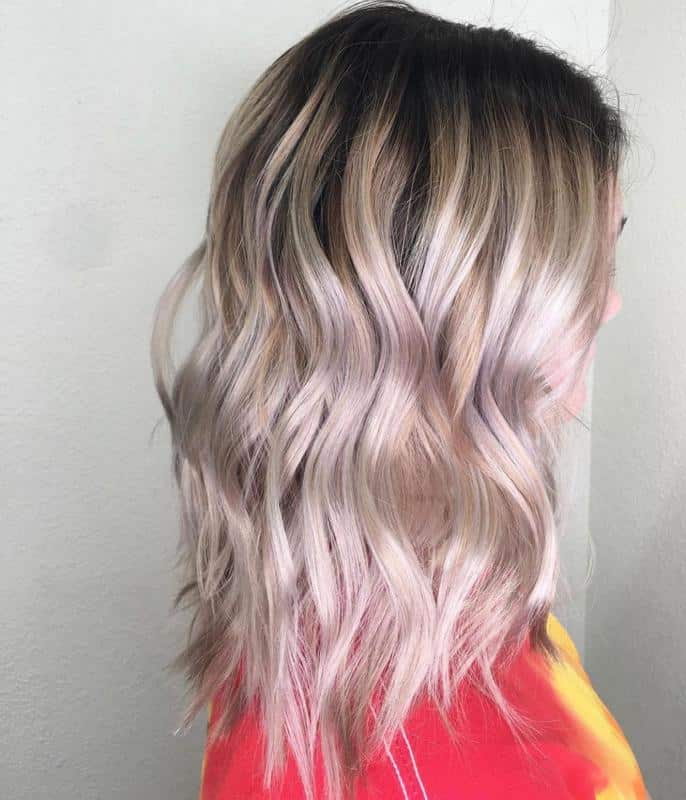 Avoid the overuse of heated tools, as this will damage your hair even more. After you have bleached your blonde hair, avoid using hot tools regularly. When you do use straighteners, tongs, or a curling wand, always use heat-protectants.
How do I Get The Best Dark Roots for My Blonde Hair?
Avoid dyeing your roots too dark. Never apply a root that is three shades darker than your natural base. If you dye it too dark, it won't look as good when you get it touched up. Breakage and banding can happen when the contrast between your hair and your roots is too different.
Did you know:

Always take to your stylist who will help you understand the process of switching between darker and light colours.
Your stylist should not apply a permanent color that is darker than a natural base is your hair hasn't been pre-lightened. When you go back to lightening it, during future salon visits, it will be harder as you are fighting through an extra layer that has been pushed into the cuticles.
Did you know:

Try to match the tone of your root shade to your blonde hair. If you have an ashy blonde tone, avoid warm shadow roots because they are conflicting in tone.
How far down the hair the dark color is smudged will depend on how much dark to blonde you would like to see. Your colorist will be able to recommend this depending on your face shape, the cut, and your desired look.
You may find that the depth of the shadow foot fades after the first appointment to the salon. Plan your first two appointments together so you can quickly top up the color. The more times you get it done, the less it will fade.
Aren't Shadow Roots Just Overgrown Roots?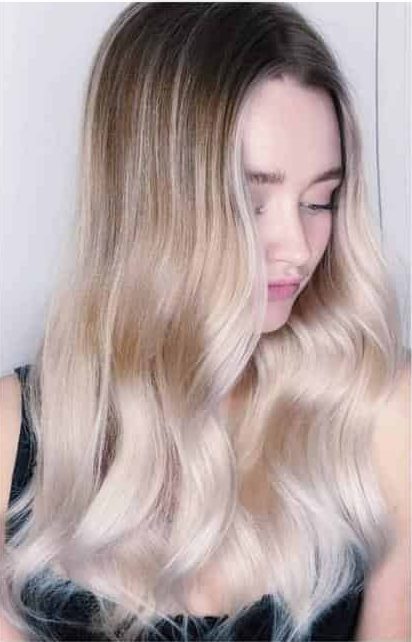 Shadow roots, another way of talking about dark roots, is more purposely placed than just letting your dark roots grow out. A stylist with contour and frame the color so it defines your features and enhances your hair style. Long grown out roots can lack the seamless blend and shine that root smudging or shadow roots give.
How Much Will This Style Cost Me?
Enhancing your dark roots can cost from $150 to $200. The price will depend on the dye used, how much the process will take, the number of colors used and the charges of the salon. The good news is this style can usually last for a while, meaning you won't need to regularly go to the salon. This style is also relatively easy to top up at home once you have the shape and color figured out. We do recommend investing in good shampoo and toner that is aimed at maintaining blonde hair.
Also Read: