50+ Fabulous Looking Highlights On Brown Hair: Best Ideas For A Color Makeover
When you shop through links on our site, we may earn an affiliate commission. This educational content is not intended to be a substitute for professional advice.
Every girl dreams about having that ideal fairytale long hair with beautiful blonde highlights. Because, let's face it, usually, all the stories present dreamy characters with endless hair that looks so magical. Right?
Whether you have short or long hair, there are modern methods to try at least once the blonde highlights. Thanks to the newest coloring techniques, such as balayage, ombre, or the air-touch process, you can finally live out your wildest dreams and still keep a good part of your natural hair color.
Just because you were not born with blonde hair doesn't mean you can't have the hairstyle you want. On the contrary. We are lucky to live in a time when nothing is impossible, and we can change the hair color spectrum exactly how we wish.
It is effortless to lighten up the hair fibers, even if you were born with a brunette color. From golden to ash or grey blonde highlights, you can choose whatever you wish and consider it suits you best.
Do not hesitate to look for a makeover, so there is always a good time for having a fresh, bright hair change.
Whether you are looking for some tortoiseshell brown, some smoky blonde, or some unexpected mauve highlights among the blonde ones, do not wait until going to the salon.
Look through the top examples of blonde highlights on brown hair, so it can help you choose the direction of your makeover. Ready? Let's start the new look journey.
Where Did The Highlights Come From?
The history of coloring the hair is said to have started in 4 B.C., when the ancient Greeks added highlights into their hair, using an ointment made of olive oil, with gold flakes and pollen.
Things have changed a lot, and during the early 1900s, modern highlights came using the shape of highlight caps. The cosmetologists used hydrogen peroxide as the ideal way to obtain the bleeding highlights. And this method was surprisingly effective.
However, the Great Depression and World War II contributed to a downturn in how hairstyling services were working; however, around the 1960s, the hair cap came back.
Nevertheless, this technique was kind of monochromatic, and the final style looked unnatural. Luckily, in the 1980s, the methods of obtaining those perfect highlights were improved, and finally, the foils were introduced, and the highlights gained in popularity during those times.
How Can You Achieve Highlights And Lowlights On Brown Hair?
There are different techniques and methods to achieve those ideal lowlights and highlights. In the modern cosmetology era, here are some of the most common yet effective strategies to obtain the perfect blonde highlights:
Aluminum foil
Balayage/ Hair Painting
Frosting
Chunking
The most common method that you see everywhere is the traditional one, with foil. The hairstylist will separate the hair into multiple sections, put the hair color into the hair, and wrap it into a foil.
Another freestyle method is hair painting when the colorist will paint the parts of the hair you wish to highlight.
The frosting technique is ideal for emphasizing the beautiful color between light and dark; it is called that. And finally, the chunky method refers to creating large sections of highlighted hair, focusing on the maximum contrast between light and dark.
Also Read: Hair Color Chart Ultimate Guide: Matching Hair Colors to Your Skin Tone (2022 Updated)
50+ Most Fabulous Highlights On Brown Hair Styles
Now that we know more about the highlighting techniques, it's time to move on to the best blonde highlights on brown hair.
Blended Balayage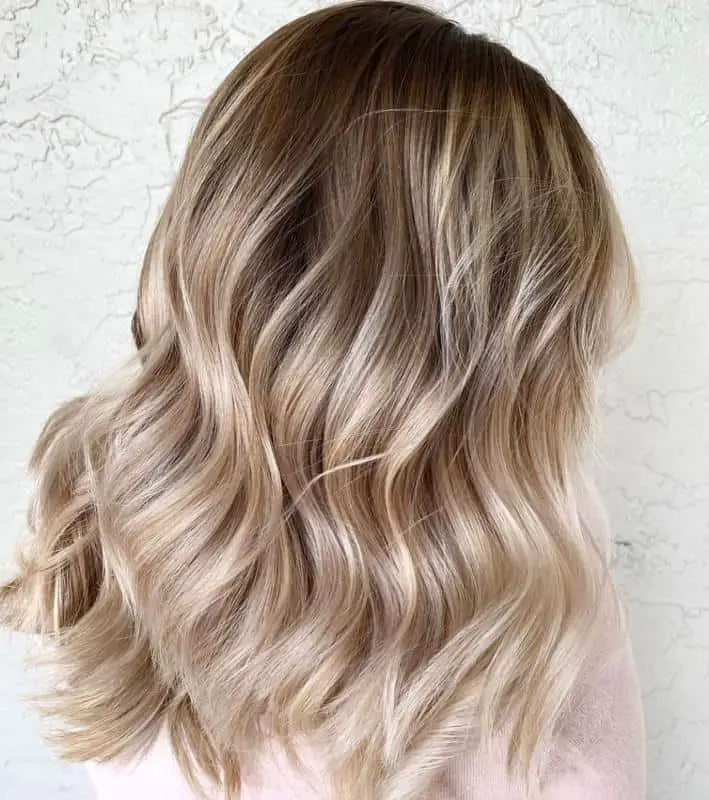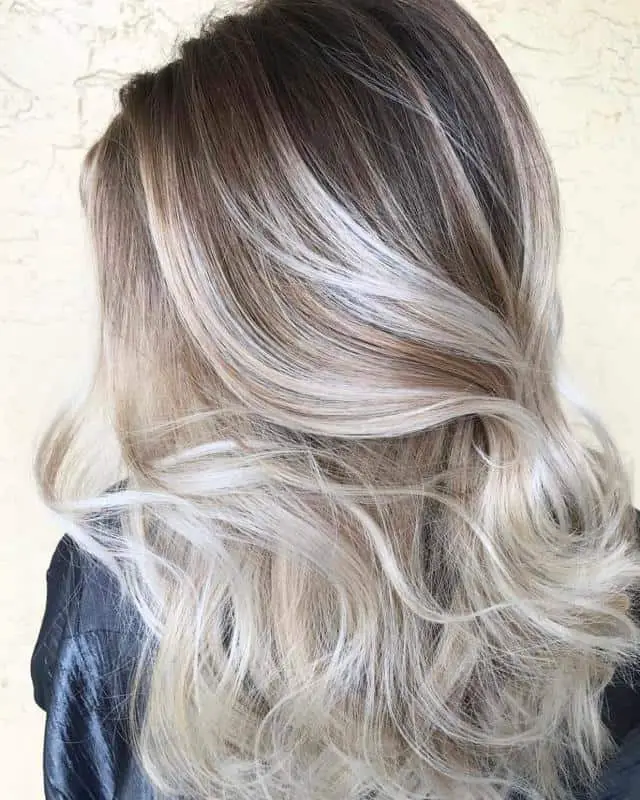 One of the most popular yet professional looks of blonde highlights on brown hair is the blended balayage.
Consider this as the ideal way to get the most bang on your hair. The blended balayage is focusing on primarily highlighted hair parts and incorporates a whole scheme of colors.
Tip: You can add some chocolate brown, maybe honey blonde or caramel. It is only up to your taste.
Beautiful Chocolate Brown With Beige Blonde Highlights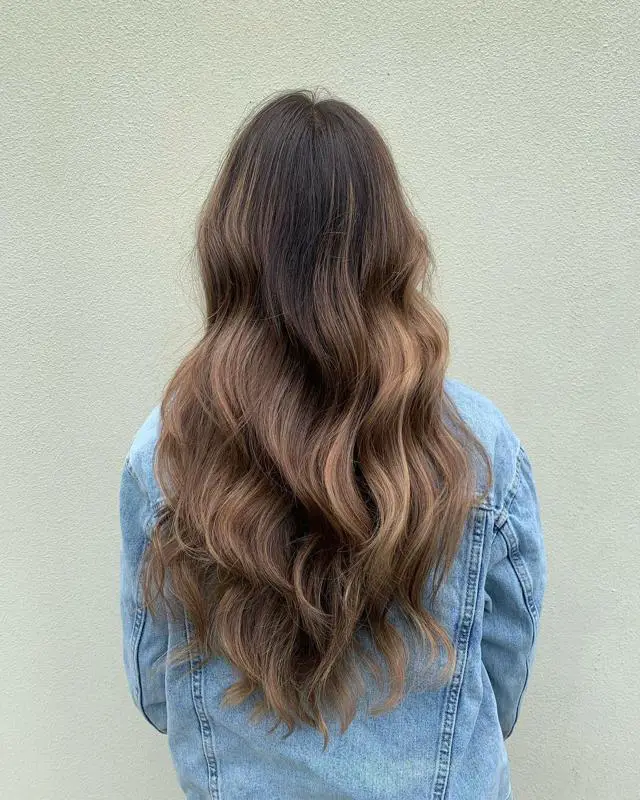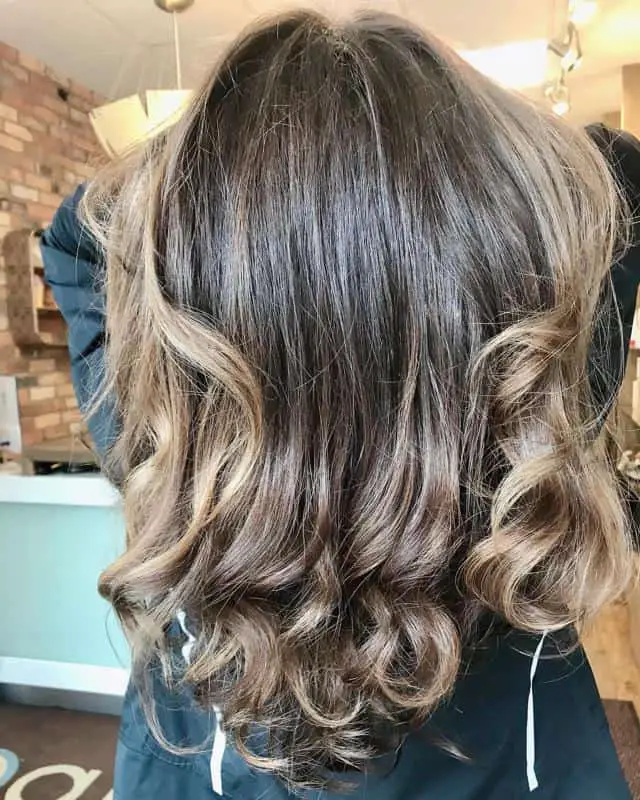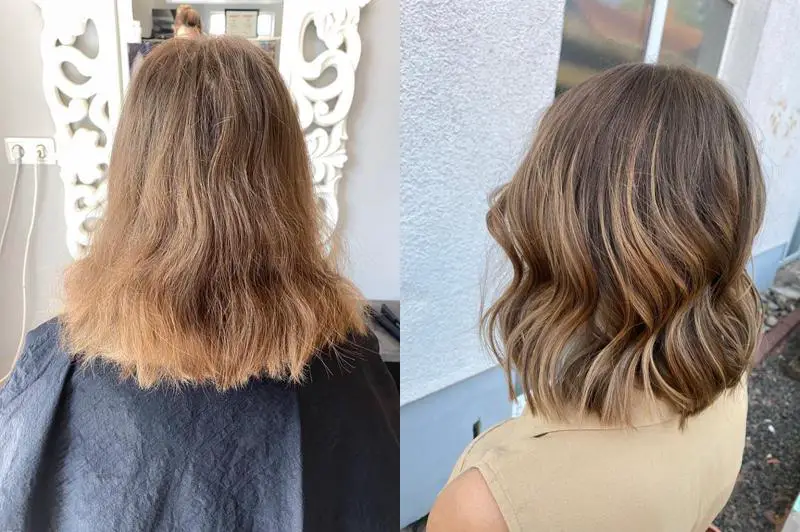 This is the ideal makeover for those who want their hair to look uniform and molding together.
Personal opinion: So if you are looking for rich finished color, consider the fabulous beige blonde highlights on a pure chocolate brown.
Short Brown Bob Hair With Blonde Highlights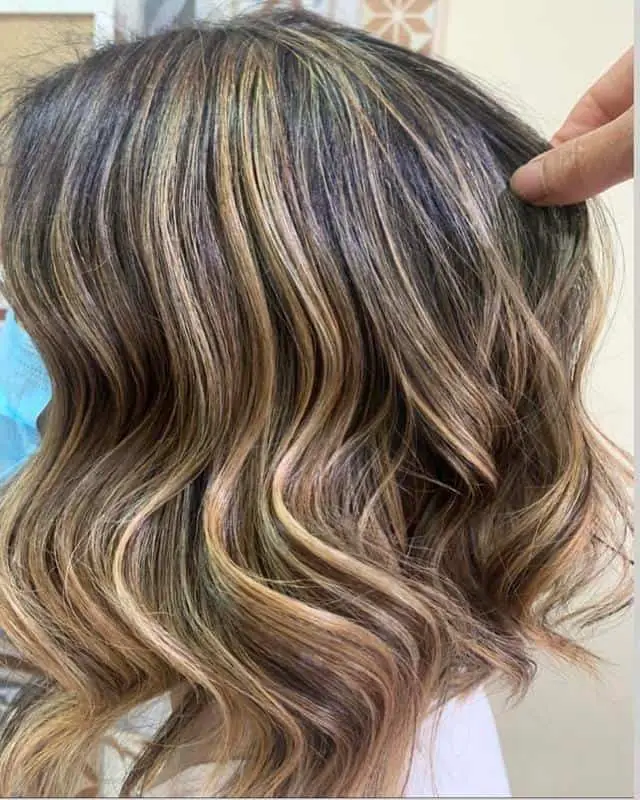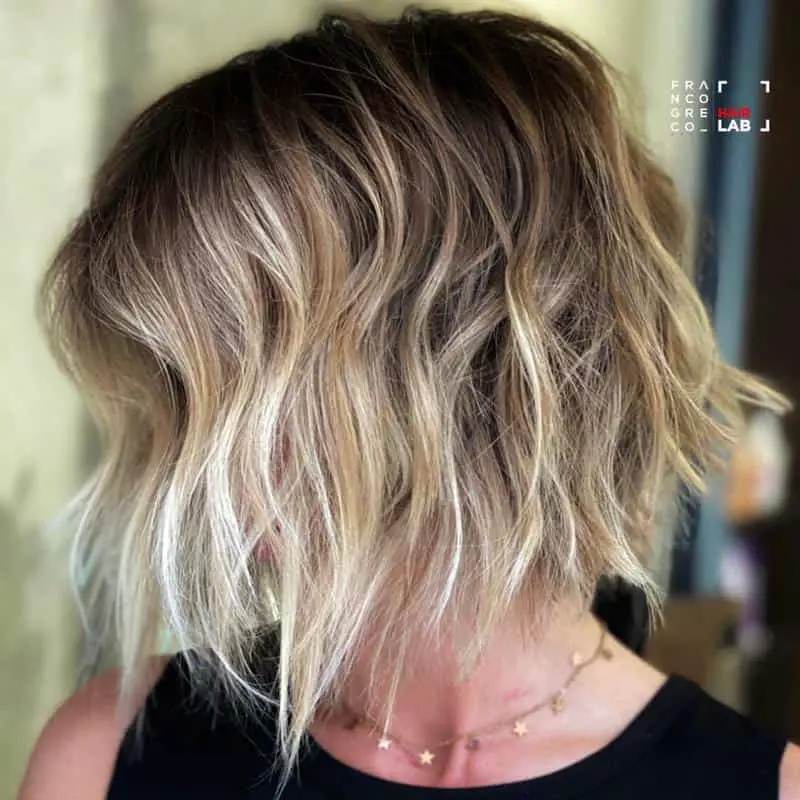 One of the most stylish short haircuts is the bob. What about turning your chocolate brown bob into some cool-toned blonde?
Personal opinion: The final result will be so fabulous, like the perfect sandy color.
Tortoiseshell Brown Hair With Honey Blonde Highlights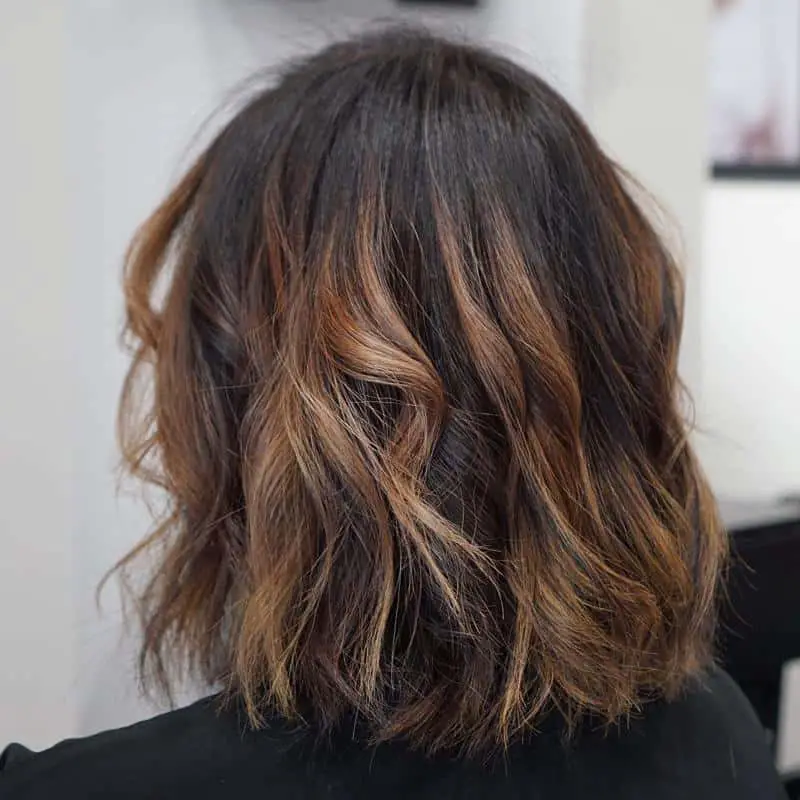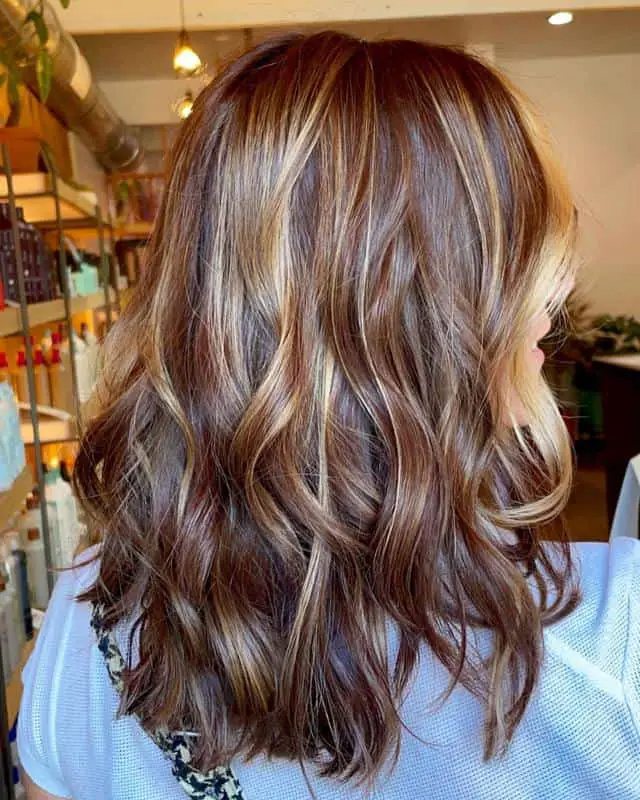 I simply love this hairstyle. The colors are blending so nicely; it will turn all the sights on you. If you have never heard about the tortoiseshell hair, well, this is a nice blend of chocolate brown, with shades of caramel, honey, and brown.
Tip: Add some blonde highlights and get one of the trendiest hair colors these days.
Personal opinion: If you want to go even further, some extra honey blonde highlights will offer that statement-like look.
Brown on Top Blonde on Bottom Hair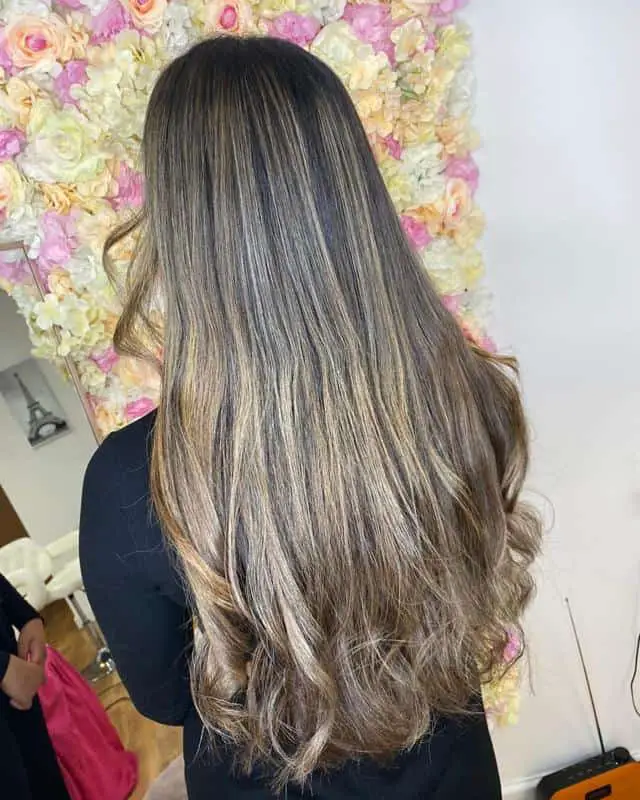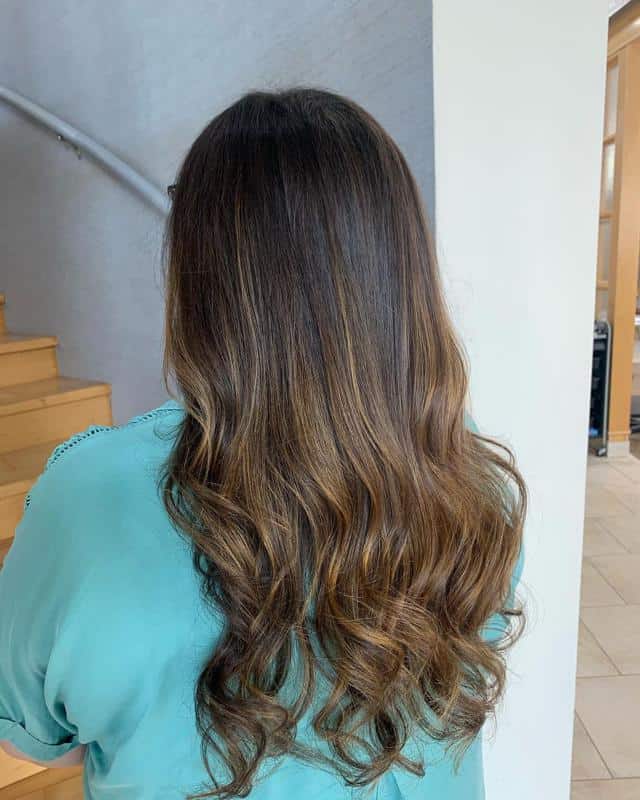 I bet you have heard a lot about ombre hair. The main "rules" are wearing the roots as natural as possible, then adding beautiful highlights that are lighter and lighter at the lower part of the hair.
Personal opinion: Once you pair the brown with the blond hair, the movement of the highlights will be so natural.
Tip: Save this idea if you are looking for an honest yet timeless look.
Brown Hair And Caramel Highlights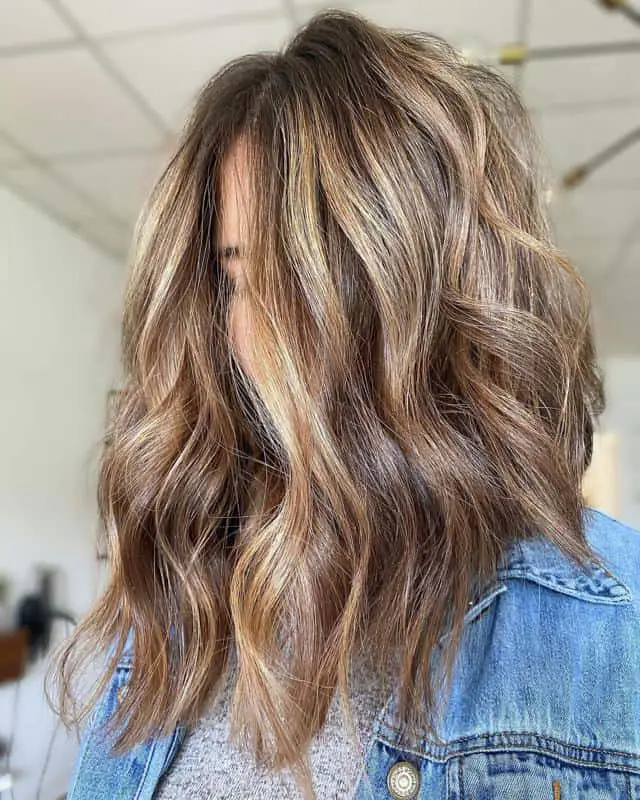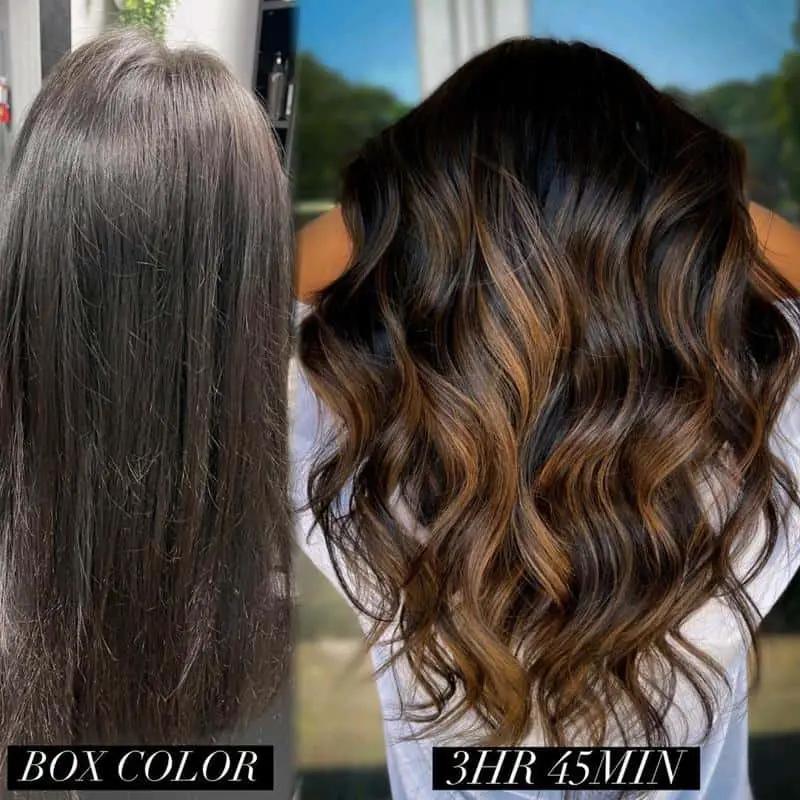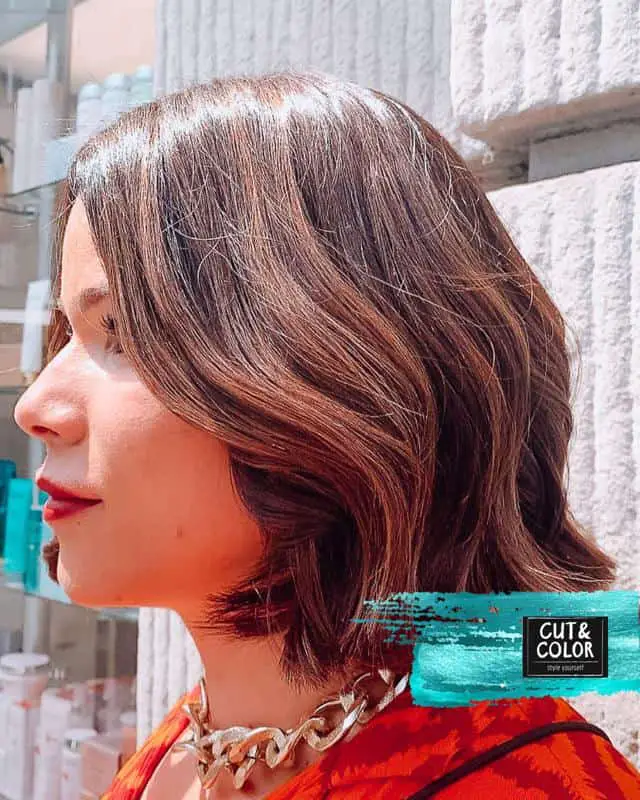 Caramel highlights are so elegant, natural, chic, and timeless. Once the hairstylist adds platinum blonde highlights on a dark brown base, the result will be excellent. Moreover, the caramel highlights will brighten up your look.
Whether you have the skills to do this on your own or go to a professional artist, the theory is kind of the same. You just need to mix the color with some shades of honey, then pair them with caramel blonde highlights in the back.
Personal opinion: Caramel highlights are not such a visible change. However, the result will be so pleasing.
Long Espresso Curls And Brown-Blonde Gradient Shades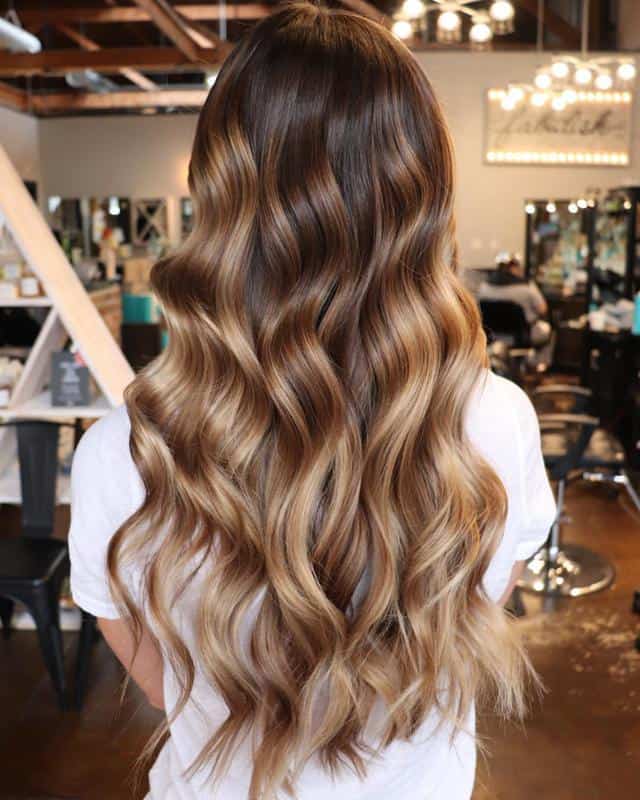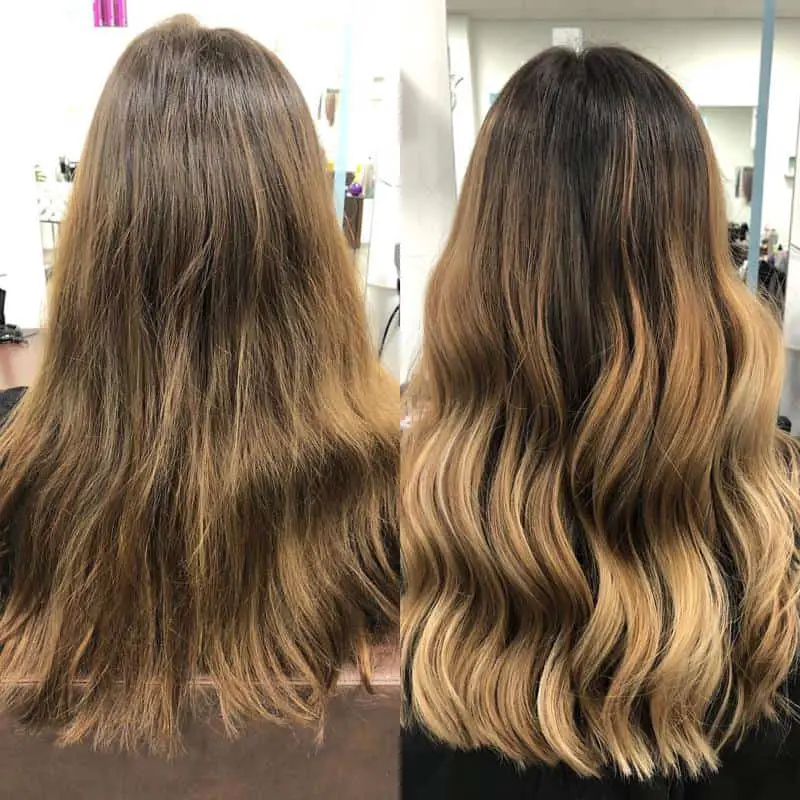 Do you have long hair? Then you are lucky enough to experience some excellent caramel balayage highlights. The technique that is used in getting this fabulous result is the artful balayage freehand technique.
Personal opinion: The caramel highlights look so amazing on long hair, especially if you do some curls. The result will be beautiful hair kissed by the sun.
Icy Mocha Highlights on Brown Hair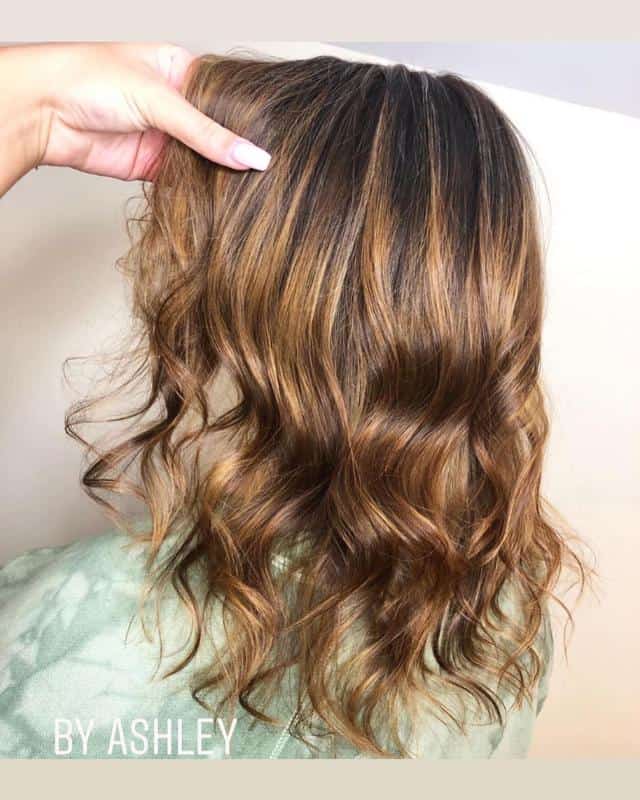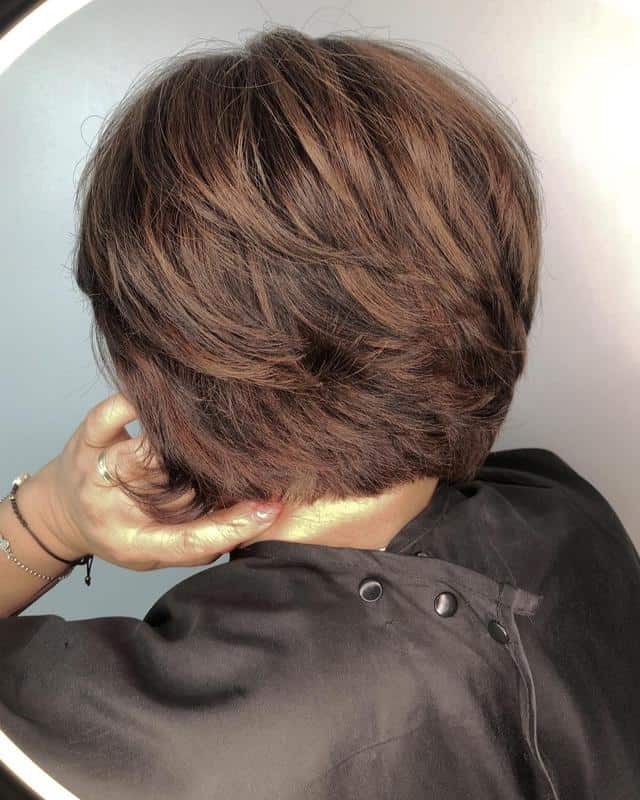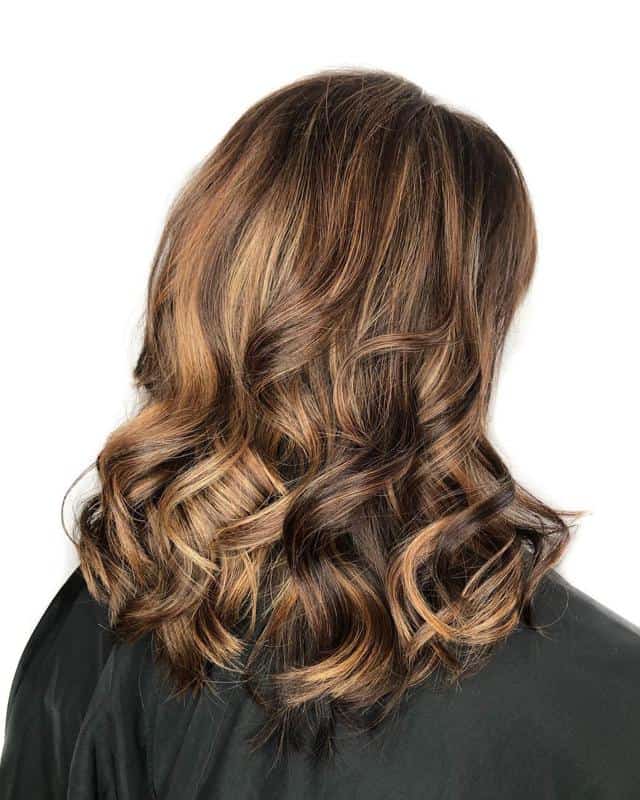 The Icy Mocha Highlights are ideal for those women who want to get a neutral approach when making the highlights on their brown hair.
Personal opinion: The best part of the icy mocha highlights is the warm subtone without unflattering orange or yellow tones.
Tip: Consider the ash blonde highlights for medium hair and olive complexions.
Brown Color Melting Down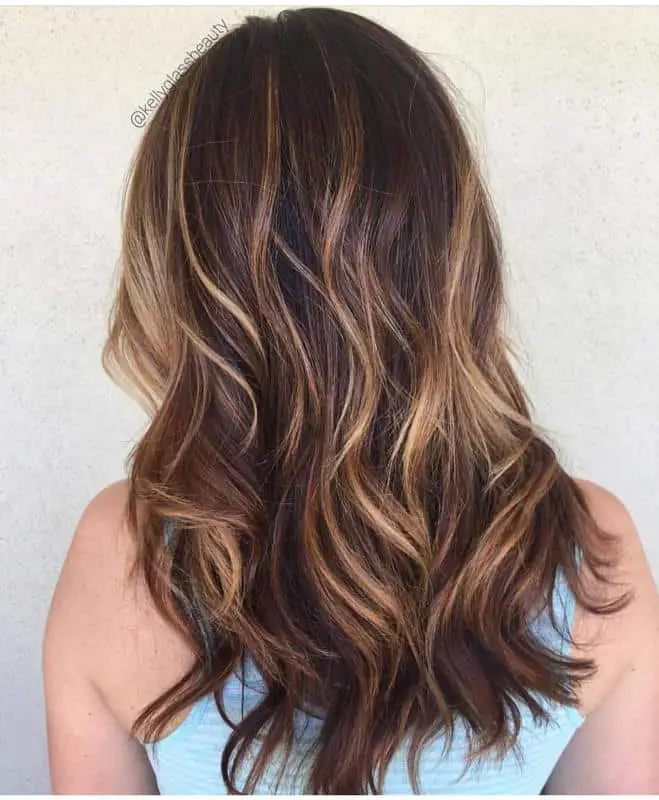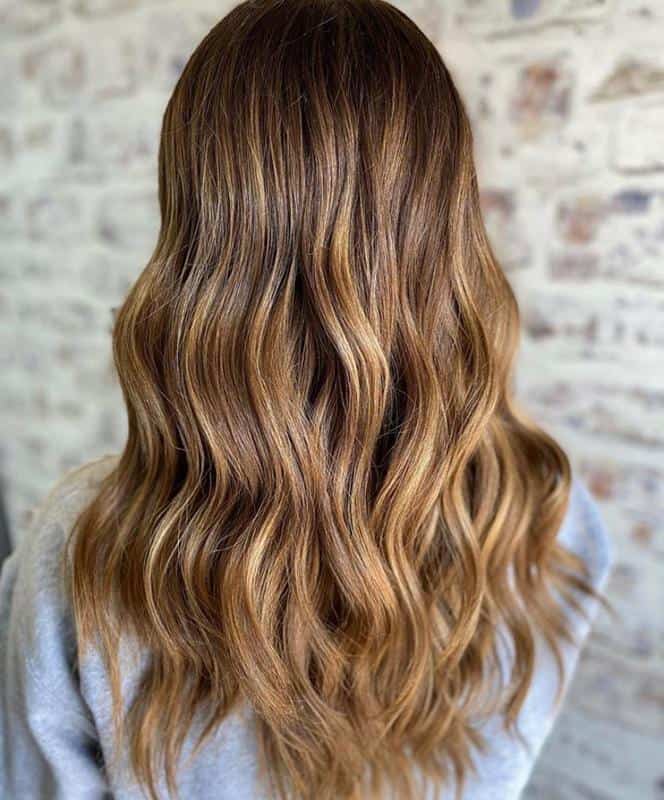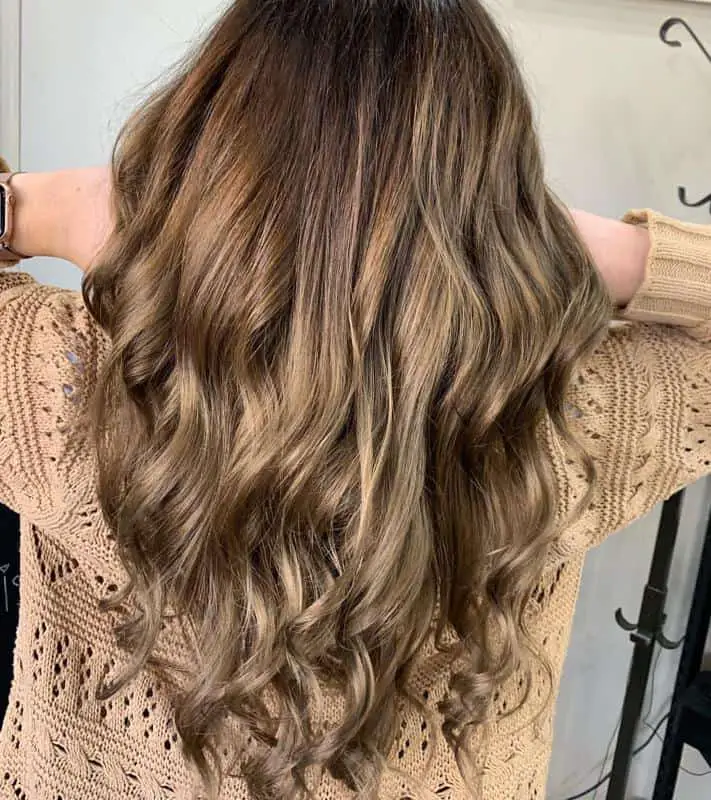 Although some say the brown color melting is quite similar to the ombre technique, it is not necessary. The color melting technique adds some blonde streaks on various hair parts, while the result is not uniform but somewhat random.
The finished look is more natural than entirely brown hair with some highlights.
Personal opinion: The melting brown color will grow so beautifully that you don't have to go monthly to maintain the colors.
More Shades of Brown And Blonde Streaks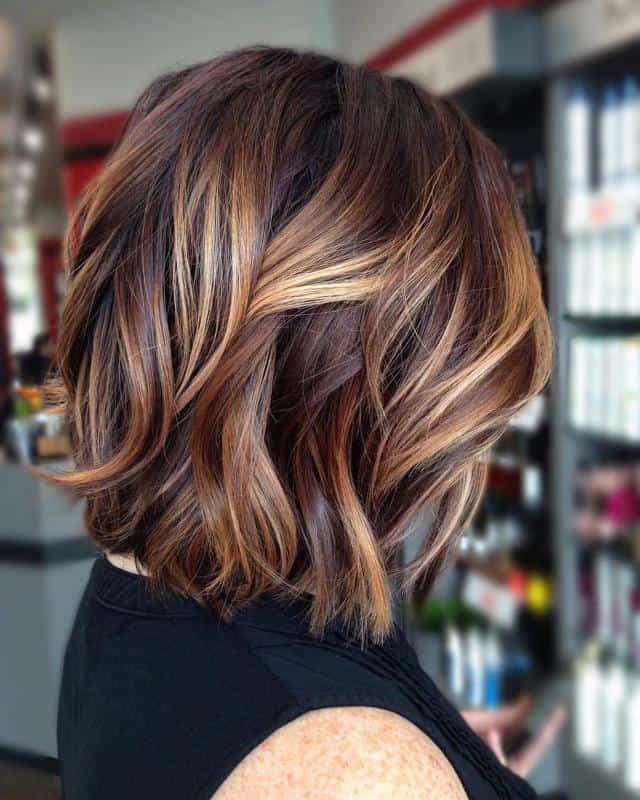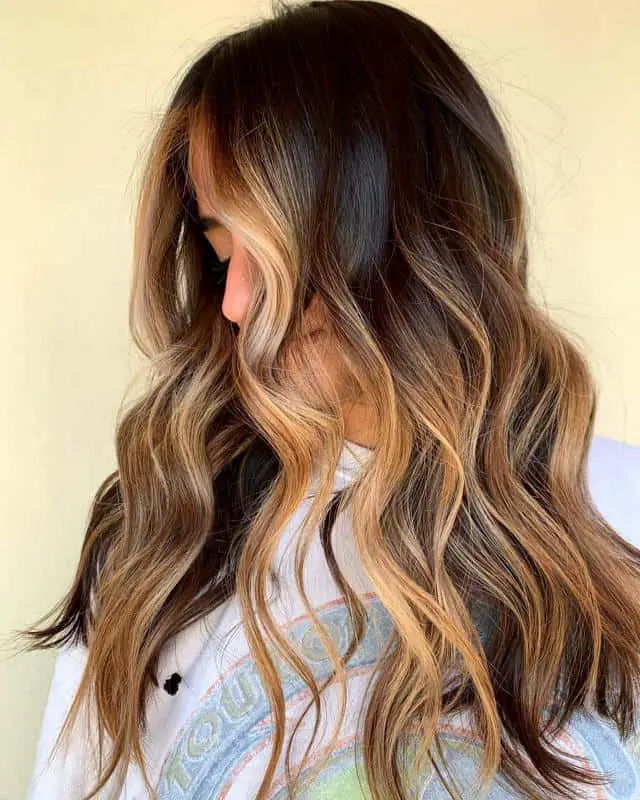 What would be more fabulous than simple brown hair, if not some multiple three shades of brown highlights? This play with different shades adds a lot of light and warmth to your skin and visual interest without a solitary tone.
Personal opinion: The coloring technique I am talking about is ideal for those who want to keep their natural dark brown richness while also adding multiple hues.
Dark Brown Hair With Blonde Highlights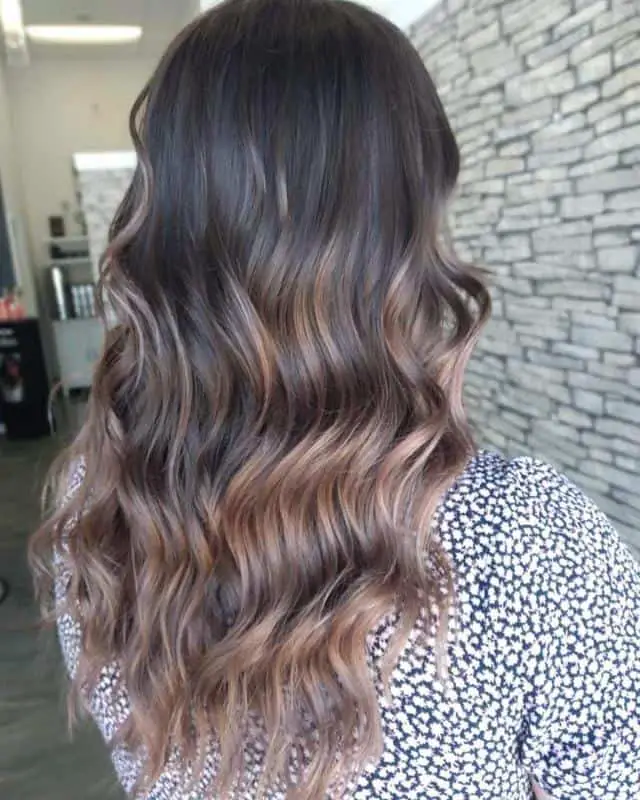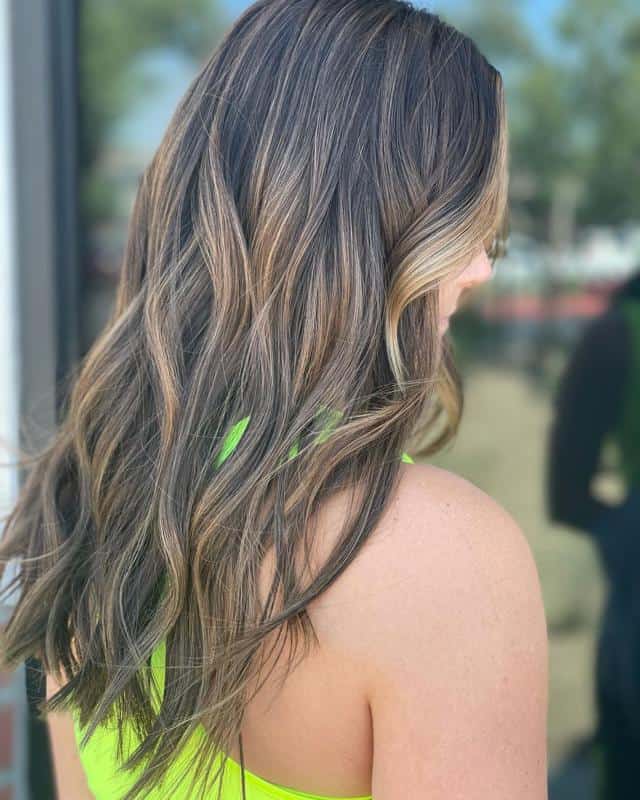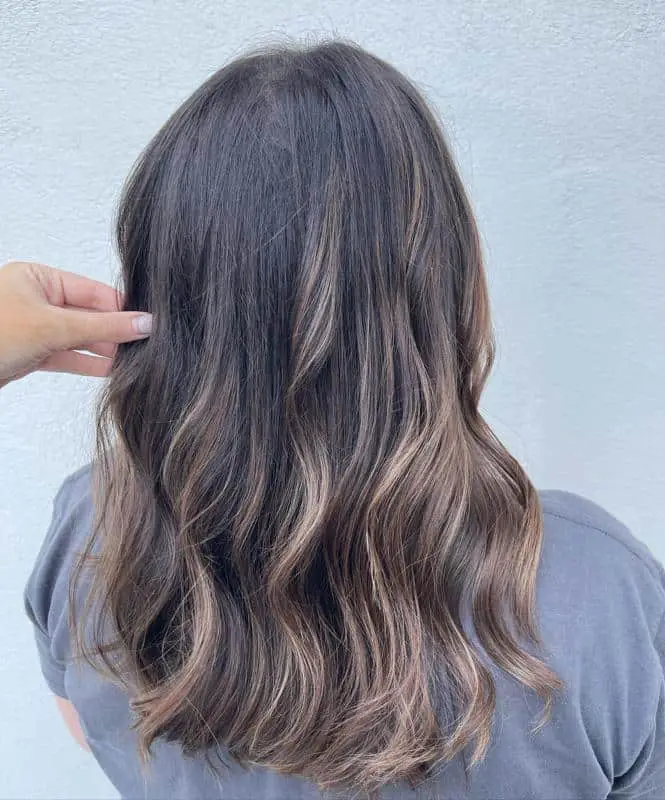 If you feel like it is impossible to get some beautiful highlights on your dark brown hair, well, you should worry no more.
Say goodbye to the dull brown hair when you can lighten up your skin and the whole look with beige highlights.
Personal opinion: The result will be a universally flattering hairstyle.
Medium Brown Hair And Blonde Highlights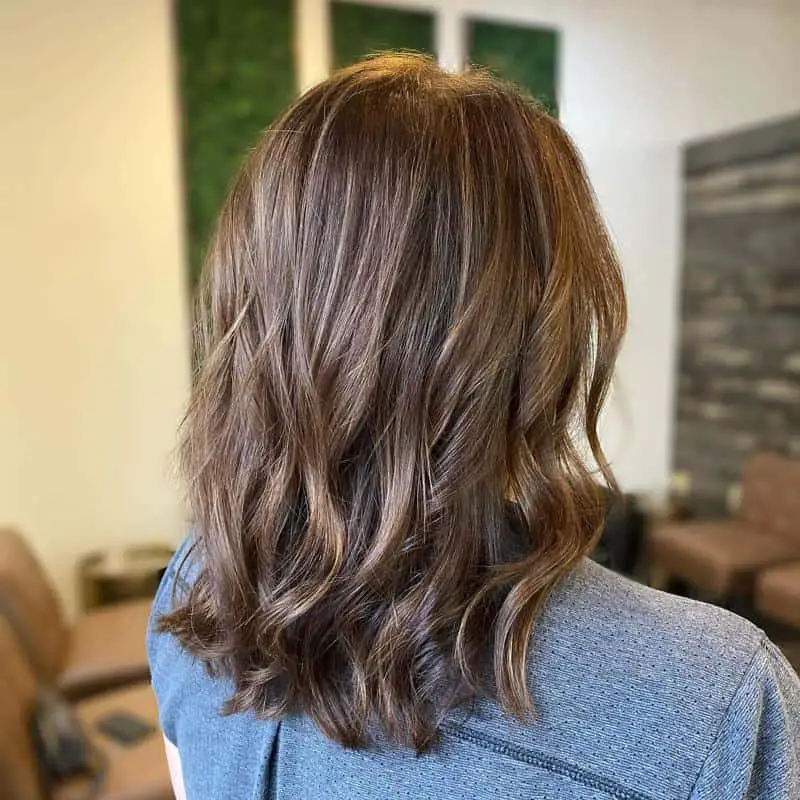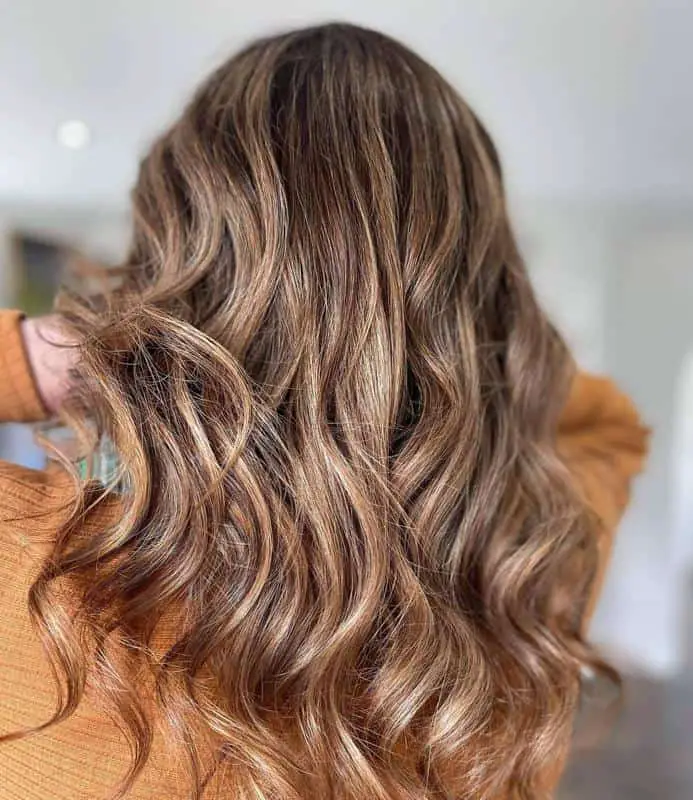 Do you want to make your medium hair look fresher, more relaxed, and more sophisticated? Then you should consider this beautiful combo of ombre and balayage in one hairstyle.
This is such fabulous hand-painted brown hair that works so lovely on a medium-length cut.
Forget about bed hair days, when you can permanently have a perfect haircut.
Personal opinion: Even if you have rare hair, the blonde highlights will add some texture instantly, as well as excellent movements.
Beach Blonde Balayage On Brown Hair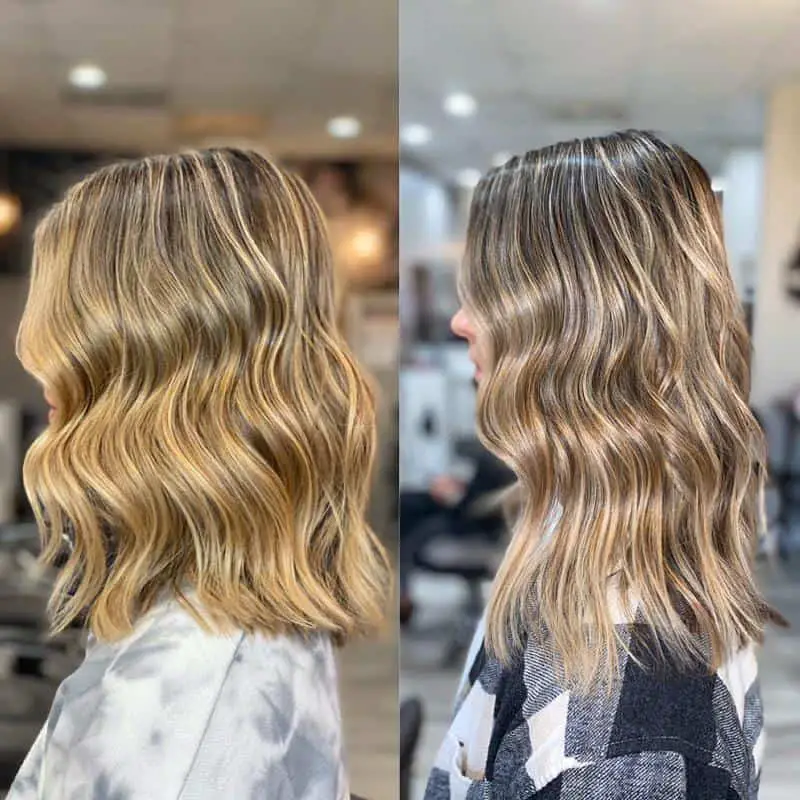 Do you want to have that Californian glow? The fastest way to obtain this look is by having the beach blonde balayage. If you don't want that classic summer blonde, you can enjoy a more sophisticated hairstyle.
Personal opinion: The blonde balayage is the perfect way to lighten up even the dark brown hair, and it usually contains lots of highlights. Hold the Indian Summer vibe more with this blonde balayage.
Choc Brown Hair with Blonde Highlights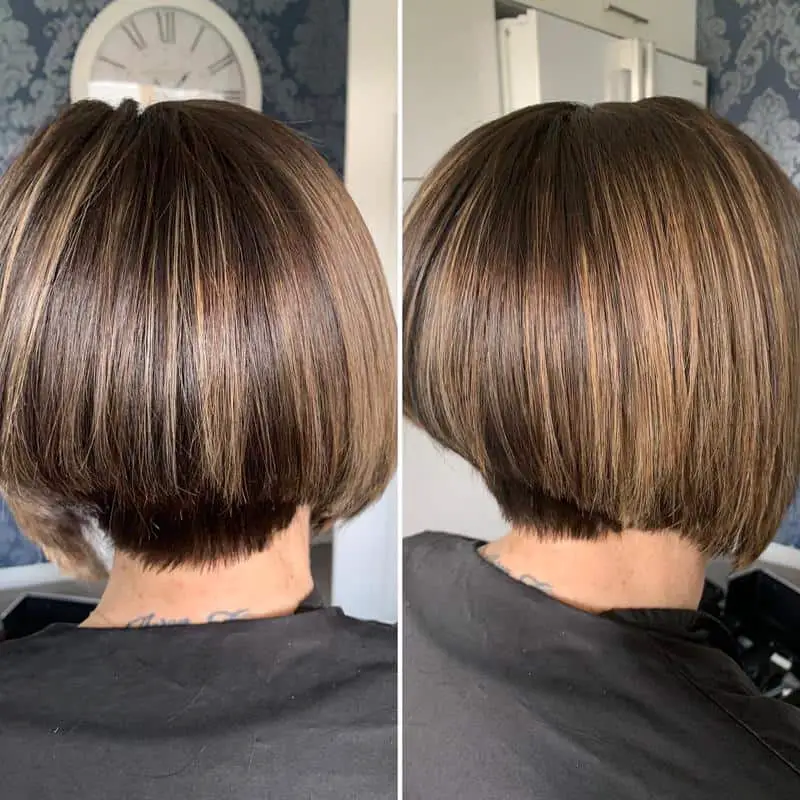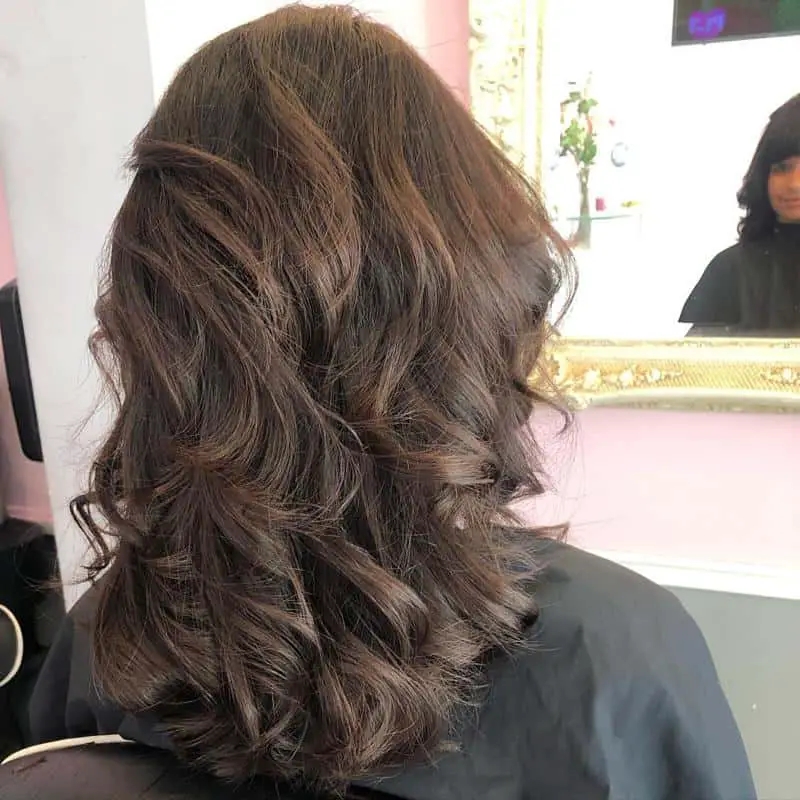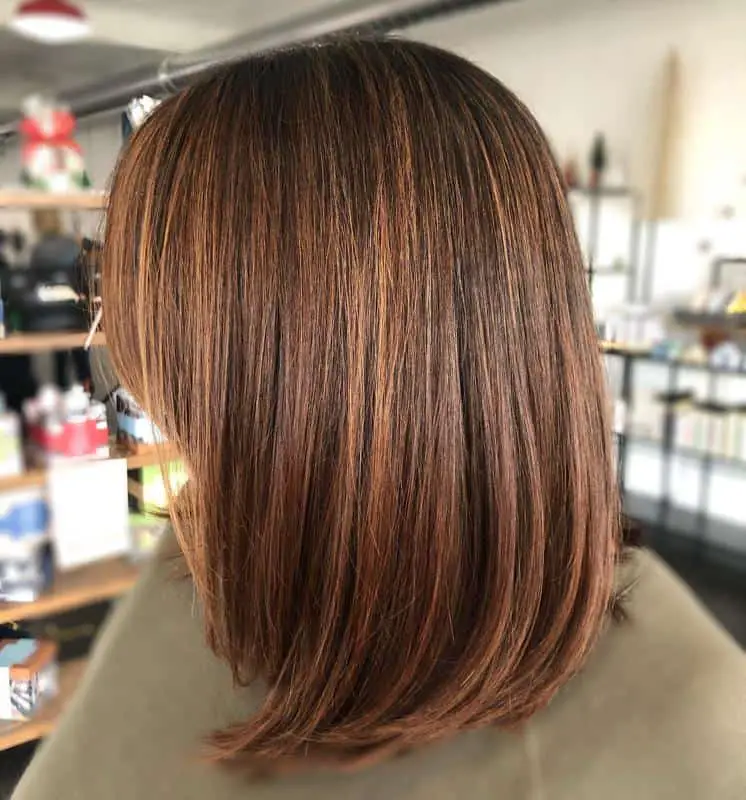 You were going back to the '90s and enjoying the hair smudging again. Yes, this haircut is trendy again, so consider adding some blonde highlights to the chocolate brown hair?
Personal opinion: You can warm up your skin by simply coloring your hair with some lighter accents. Moreover, the technique is perfect for adding these highlights on dark blonde or golden brown.
Brown Hair With Blonde And Red Highlights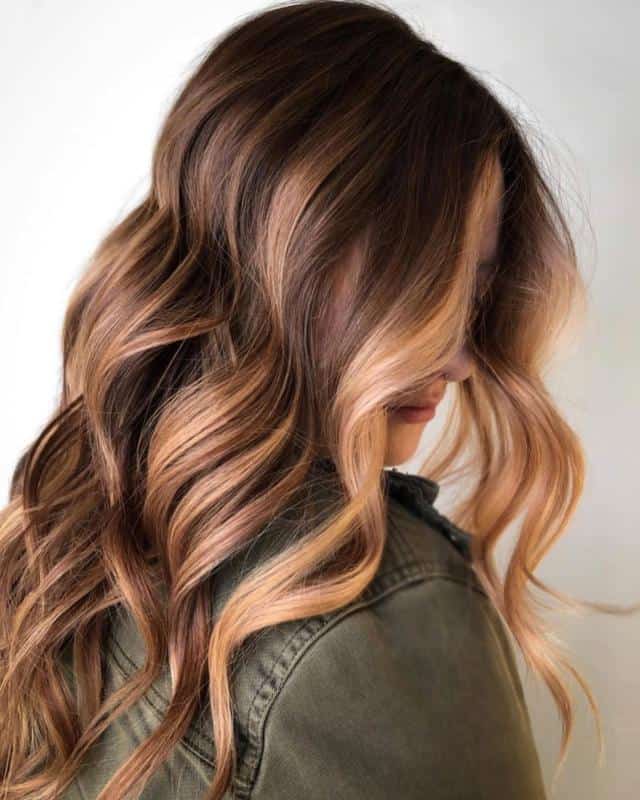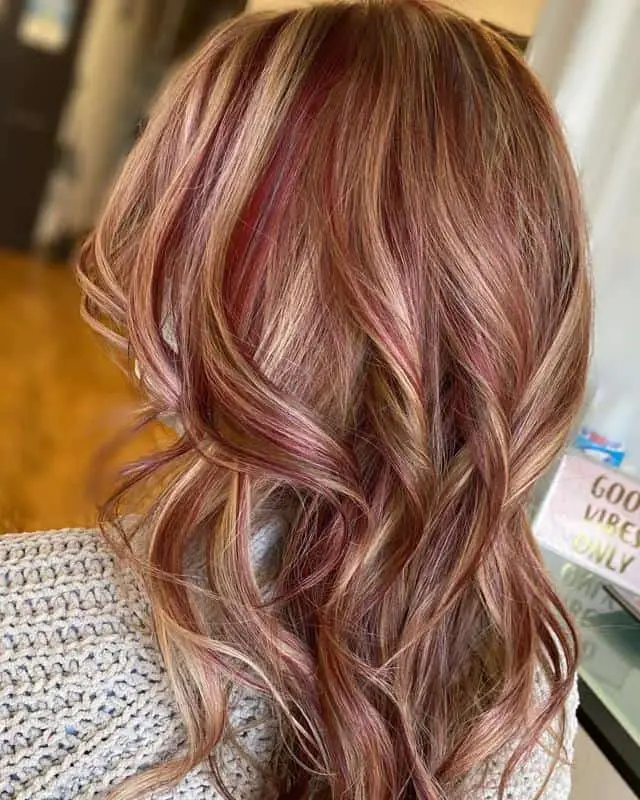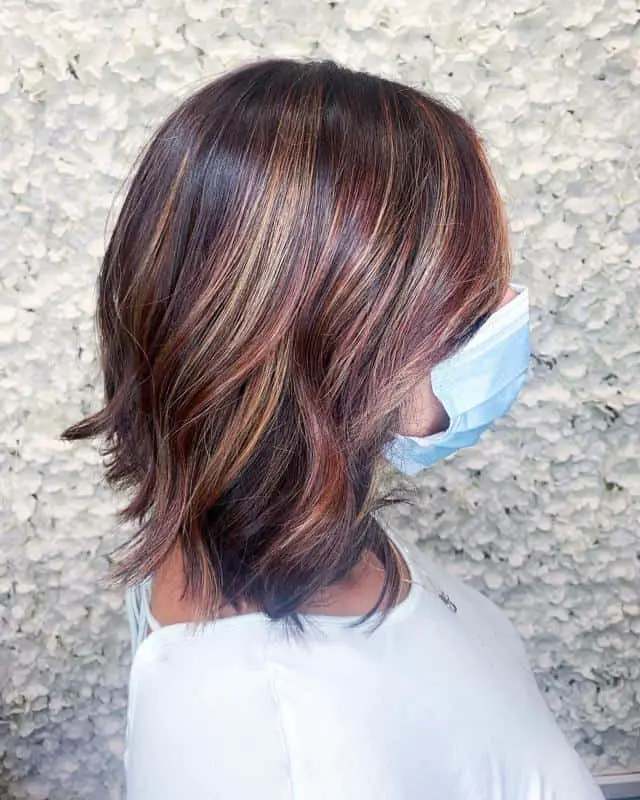 Red tones will offer such a great switch to brown hair with simple red highlights. This fabulous hairstyle imitates the look from the '90s, and it goes so lovely with some chunky red and blonde lines.
Tip: Choose those shades that suit you best and blend nicely with the techniques you will be using.
Blonde Highlights on Brown Natural Hair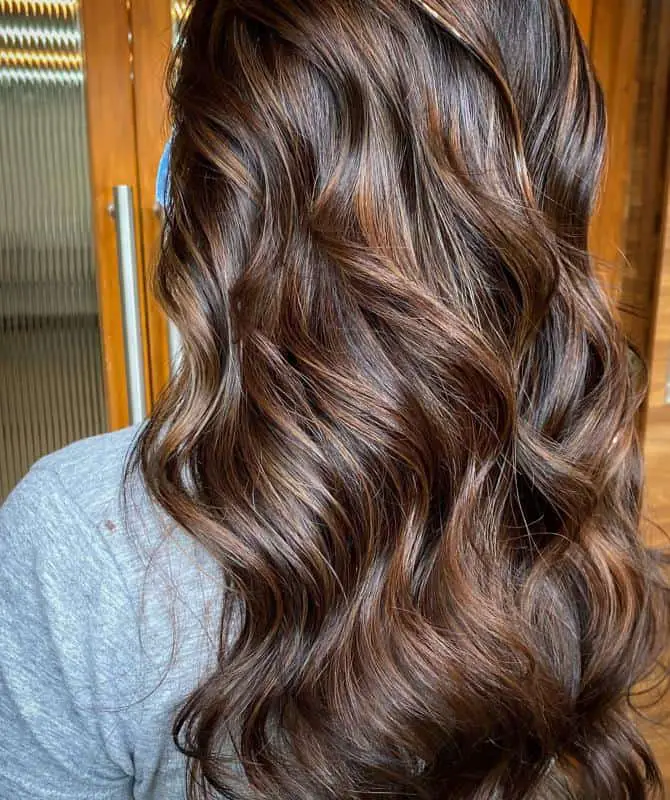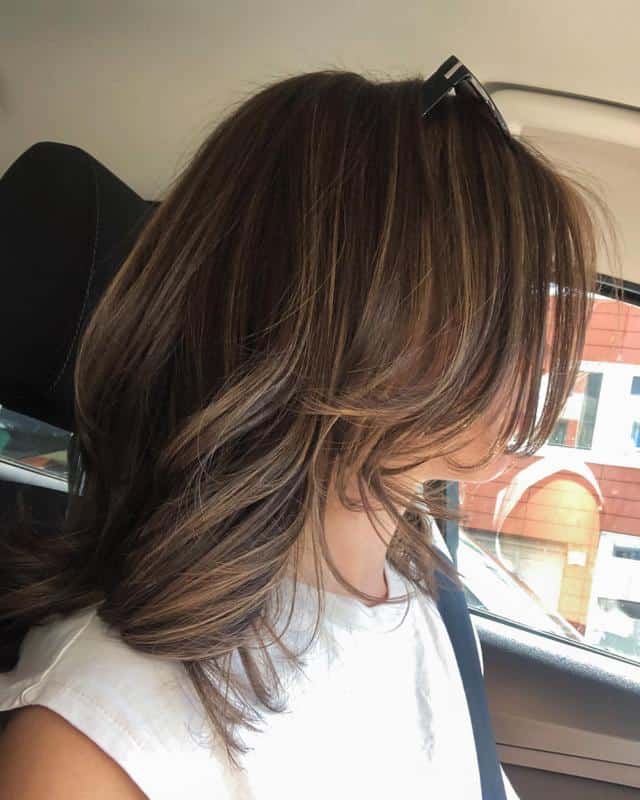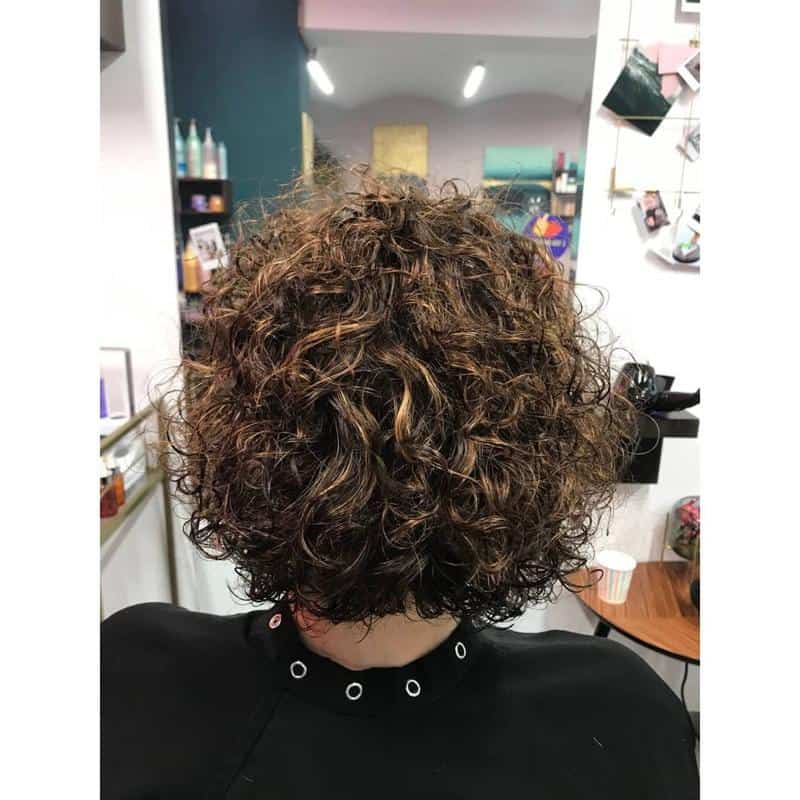 If you want some highlights but do not consider painting your whole hair, well, you can keep your natural shade and add lots of brown and blonde highlights.
This might be the best and most flattering option.
Personal opinion: If you have natural curls, you are lucky, as this hairstyle will accent the structure of circles and add much more definition.
Light Brown With Blonde Highlights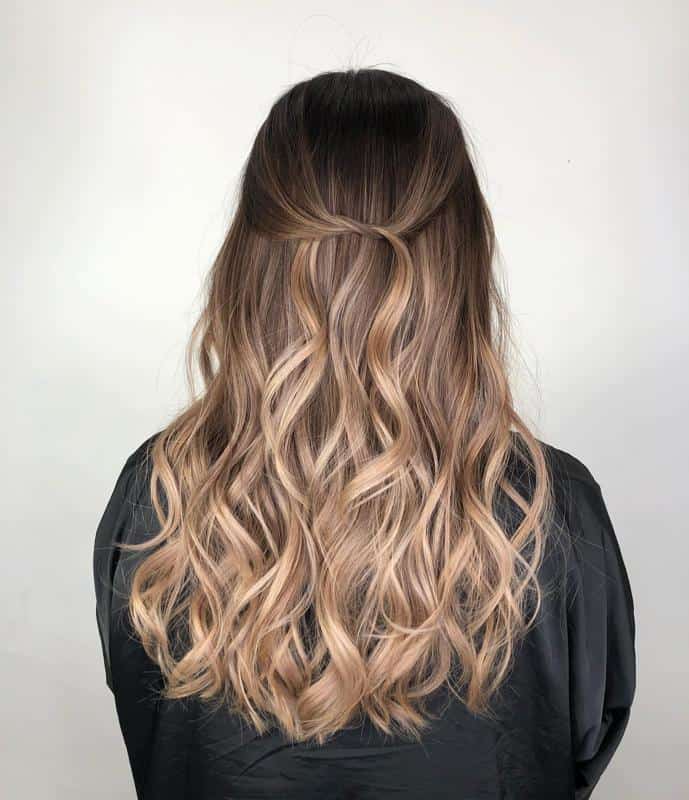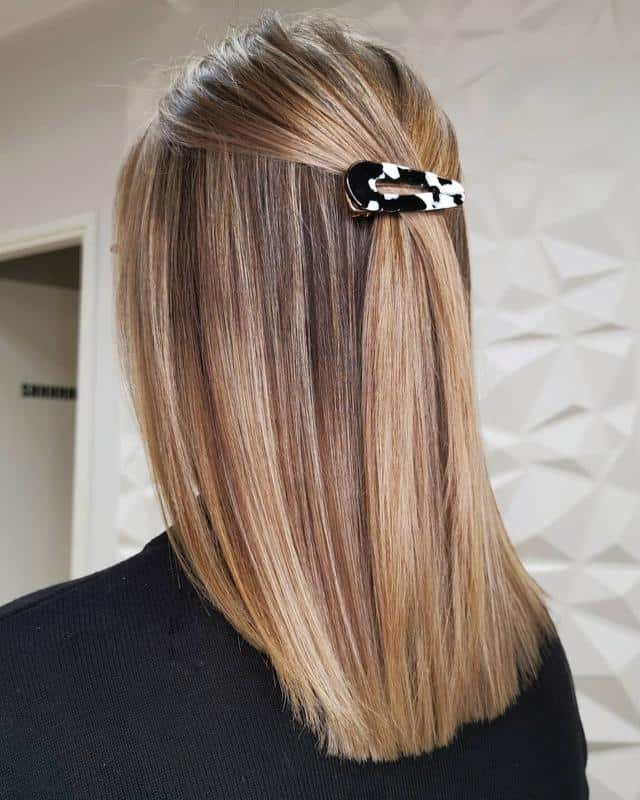 Blonde highlights go amazing on dark brown, but the effect will be much more natural when it comes to lighter shades of brown.
Personal opinion: The blonde highlights look simply gorgeous with soft brown tones. The result is more youthful and quite romantic.
Bangin' Brunette with Blonde Highlights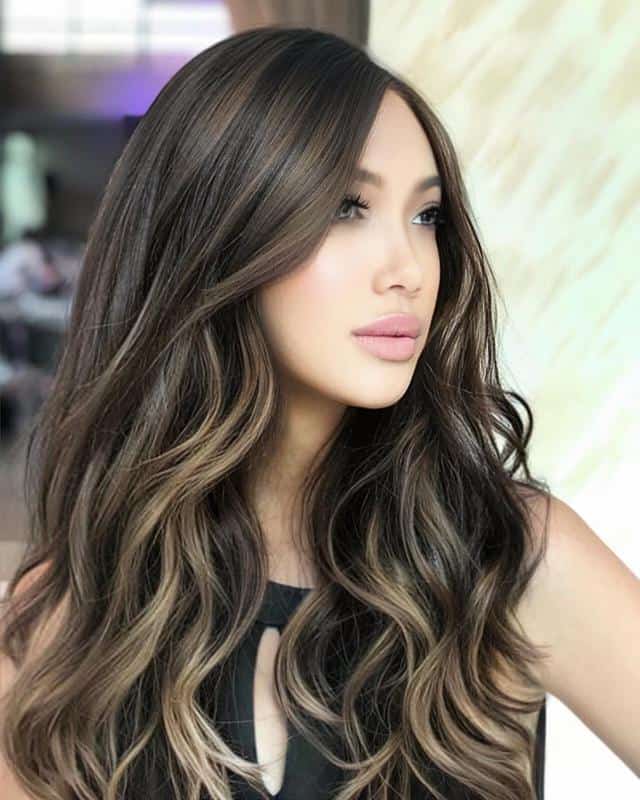 Even if you have a banging brunette, nothing is impossible in the hairstyle world. Talking about cute looks, the feathered auburn brown bangs will mix so nicely with these blonde highlights. The effect will be lots of movements for your hair.
Personal opinion: This hairstyle is fantastic in any season, and this is a big plus. During summertime, your hair will look fresh and cool, while it will warm up your features during the winter.

Also Read: Top 30 Medium Layered Haircuts With Bangs (Different Color)
Brown Hair With Blonde Front Bangs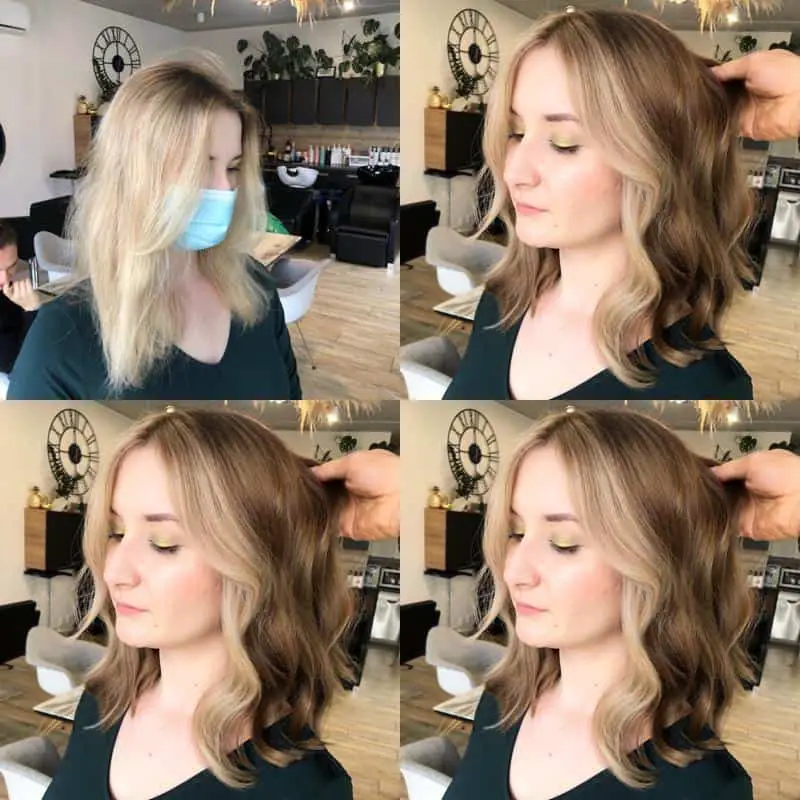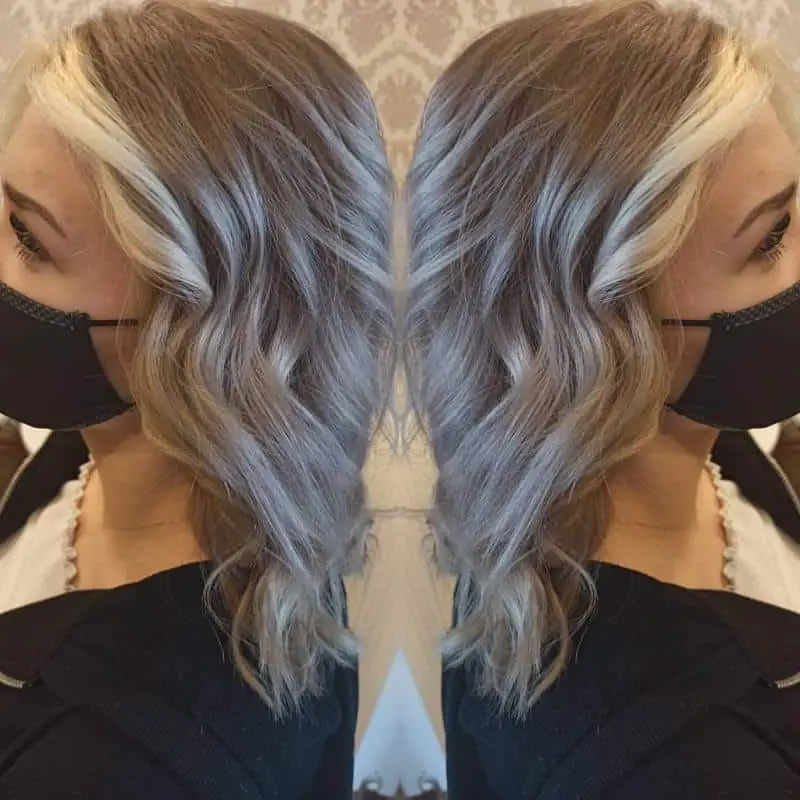 The blonde front bangs are a great hack to frame a beautiful face somehow. You can create this bold hairstyle highlighting only by adding some front pieces of natural brown and blonde hair.
Personal opinion: You can always change the parting of your hair and have a completely different look.
Brunette Lob With Beautiful Highlights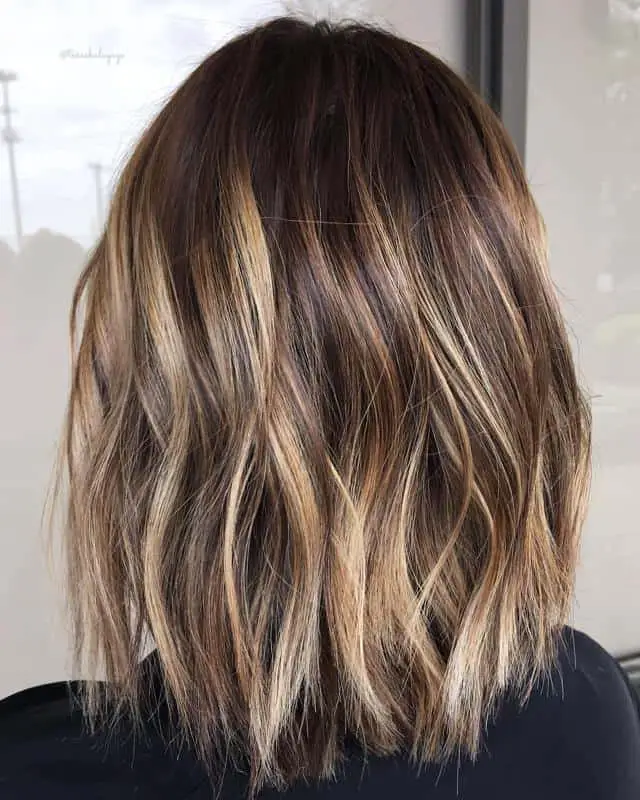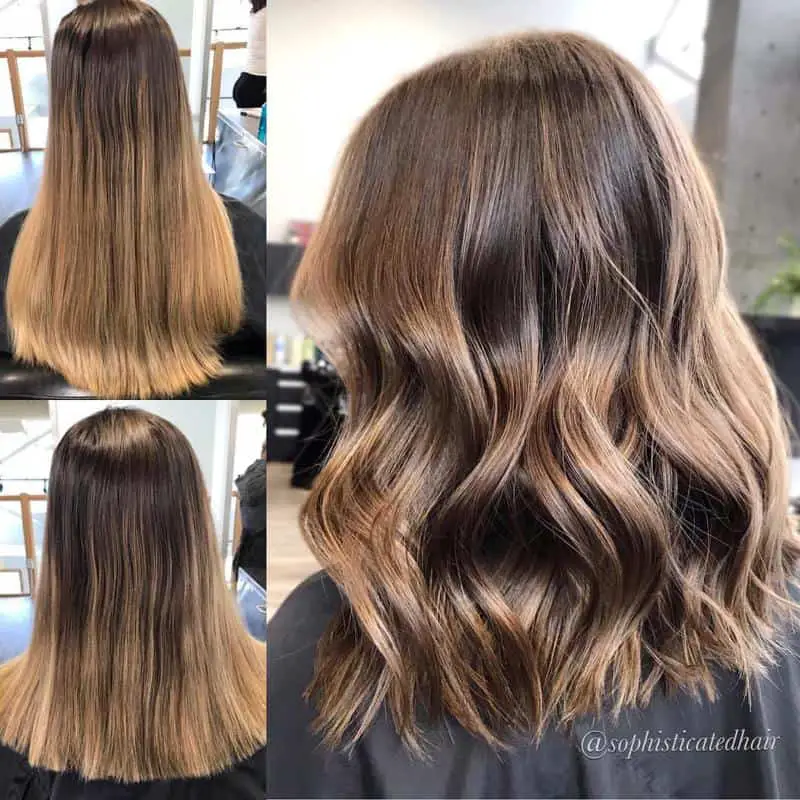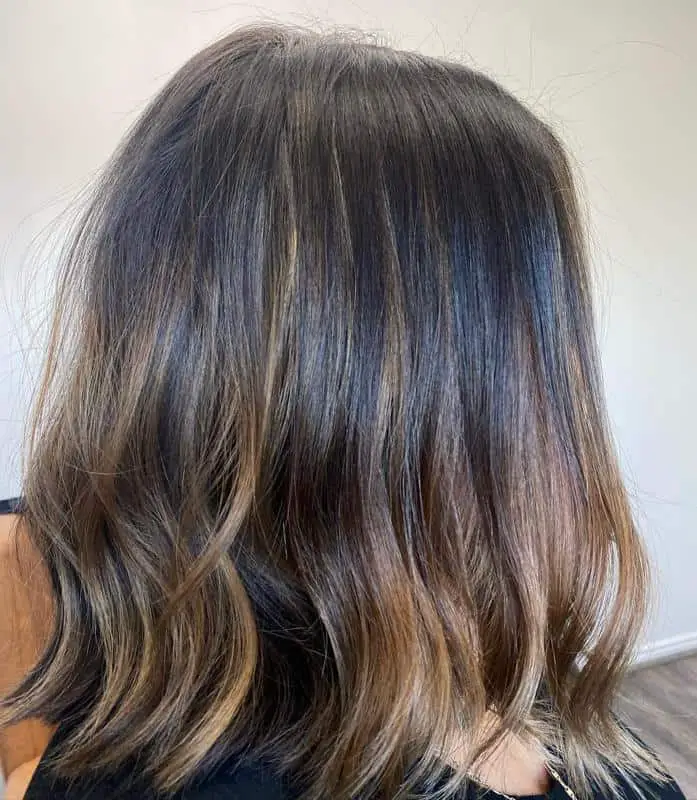 Do you want to spice up your lob hairstyle or a mid-length cut? There is an easy way to do this: add some painted-color leaves and flatter your complexion.
Tip: Depending on your skin tone, ask the colorist which blonde colors would suit you best and make the best contrast.
Blonde Highlights on Natural Hair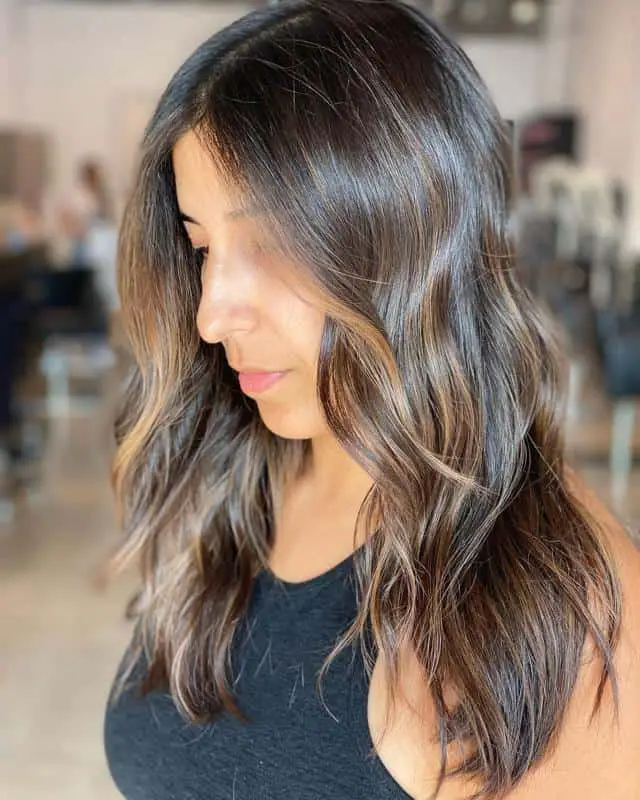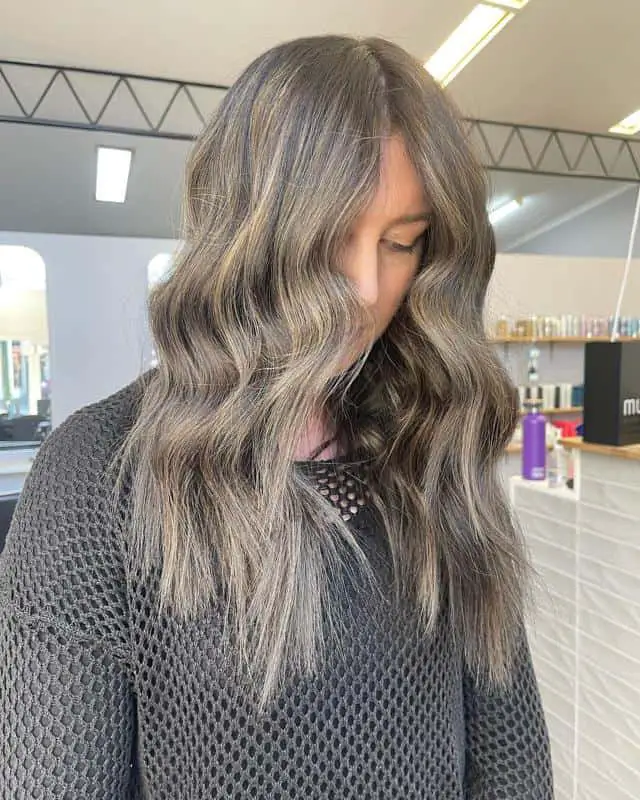 Blonde highlights look so chic on natural hair. Especially if you have curly hair, this look will make you look even more relaxed and flattering.
Pair your natural hair with some fine highlights and enjoy your new warm blonde.
Dark Brown with Partial Balayage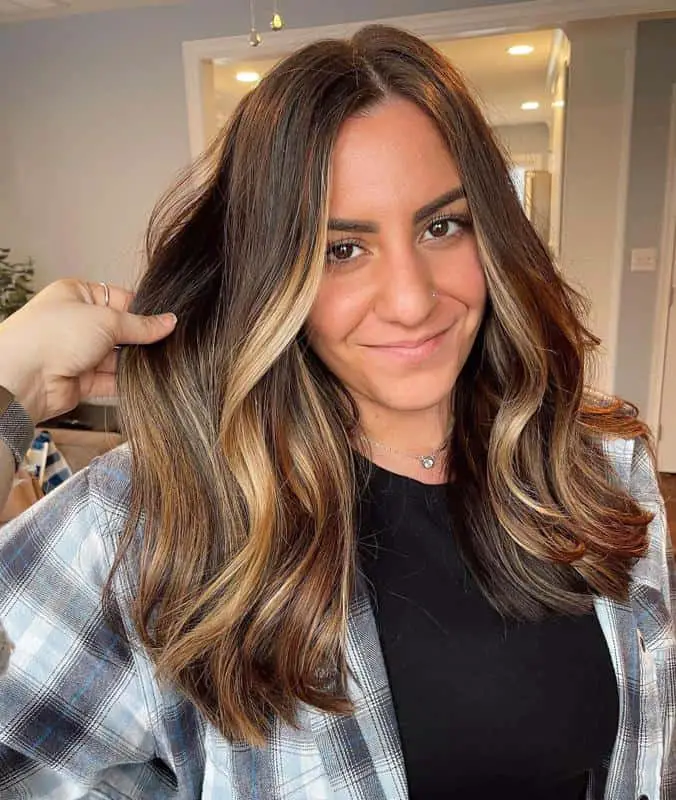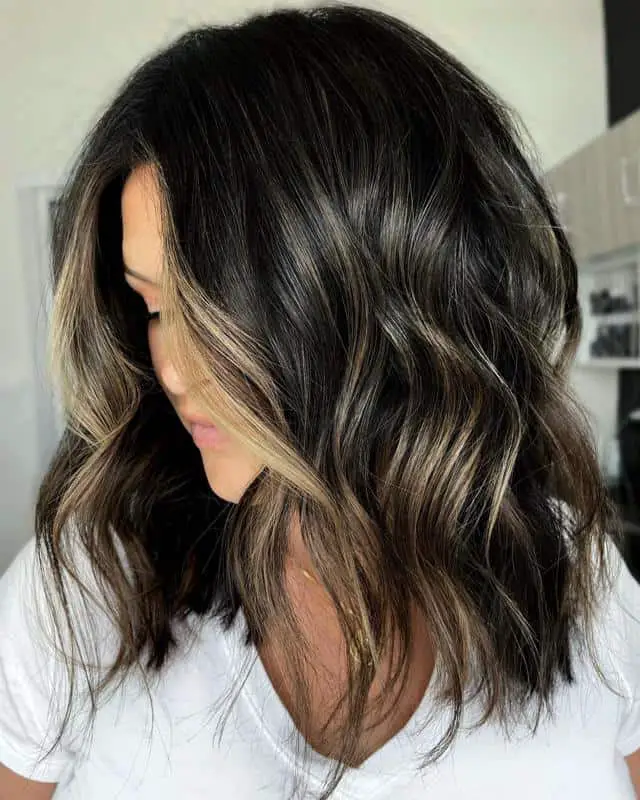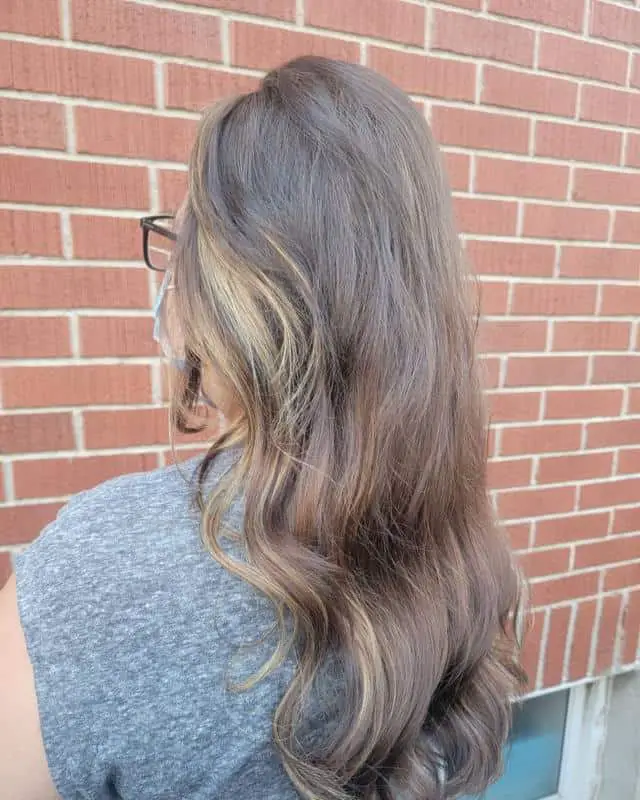 The roots for this hairstyle are dark, while the ombre application goes lighter and lighter. The ombre style is a fabulous way to lighten your crown.
Personal opinion: If you have enough length to play with varied colors, it's a pity not to take advantage of your hair.
Short Brown Hair With Blonde Highlights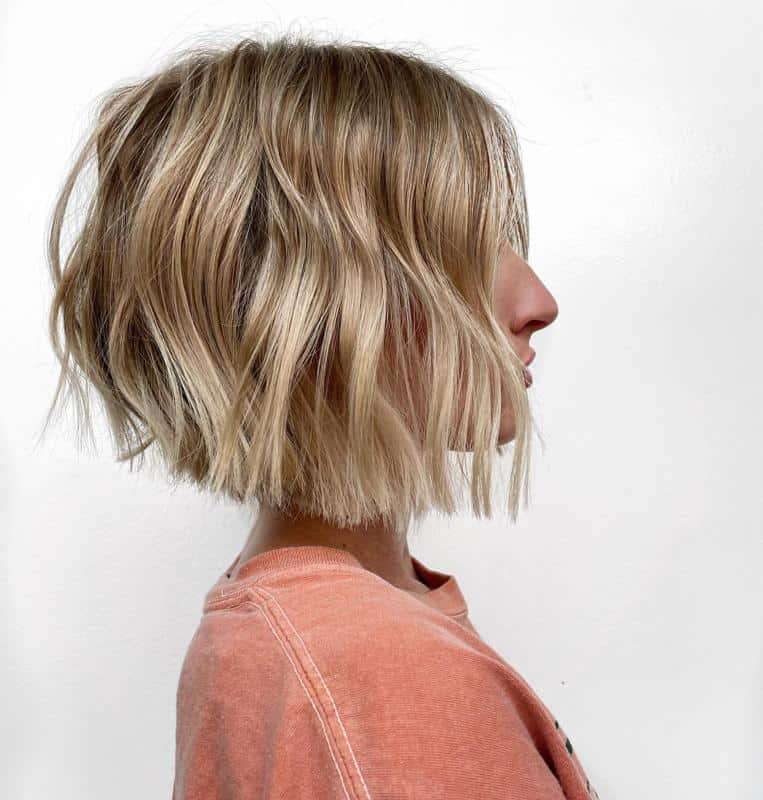 Short hair is truly chic, but when you add some highlight to it, the effect is simply fabulous. Look for the balayage technique, which will define the lines of your haircut.
Tip: Ask the stylist to add multiple shades of brown and blonde and enjoy your new hairstyle.
Last Words
If you have naturally brown hair, there are so many ways to enhance your style. Add some highlights, and enjoy how fresh and clean you will look from now on.
Also Read: