This is the time of year to indulge your sweet tooth so whip up a batch of candy corn popcorn balls! A mixture of popcorn, candy corn, and gooey melted marshmallows come together to create the perfect sweet and sticky treat!

…..

Ingredients:

4 ½ cups popped popcorn (1 bag of microwave popcorn)

1 cup candy corn

2 Tbs unsalted butter

4 cups marshmallows (mini marshmallows work best)

Cooking spray or olive oil

6 paper straws or cake pop sticks (optional)

Line a baking sheet with wax paper and set aside.

(1.) In a large sauce pan, melt butter over low to medium heat. (2.) Once butter has melted add marshmallows and stir until completely smooth. (3.) While waiting on the marshmallows to melt, stir together popcorn and candy corns in a large bowl. (4.) Once marshmallows are melted and smooth, pour over popcorn. Stir until completely coated with mixture.

Spray hands with cooking spray or coat with a bit of olive oil. Scoop a small handful of popcorn mixture and form into a ball around straws or cake pop sticks. Set on prepared baking sheet to set up. Coat hands with spray or olive oil as needed because you will become a sticky mess! If just making popcorn balls you can skip this step and just roll into balls and set on wax paper.

Wait for 30-40 minutes for them to cool and set up. Serve right away or wrap them individually and store in an airtight container. Eat within the next two days!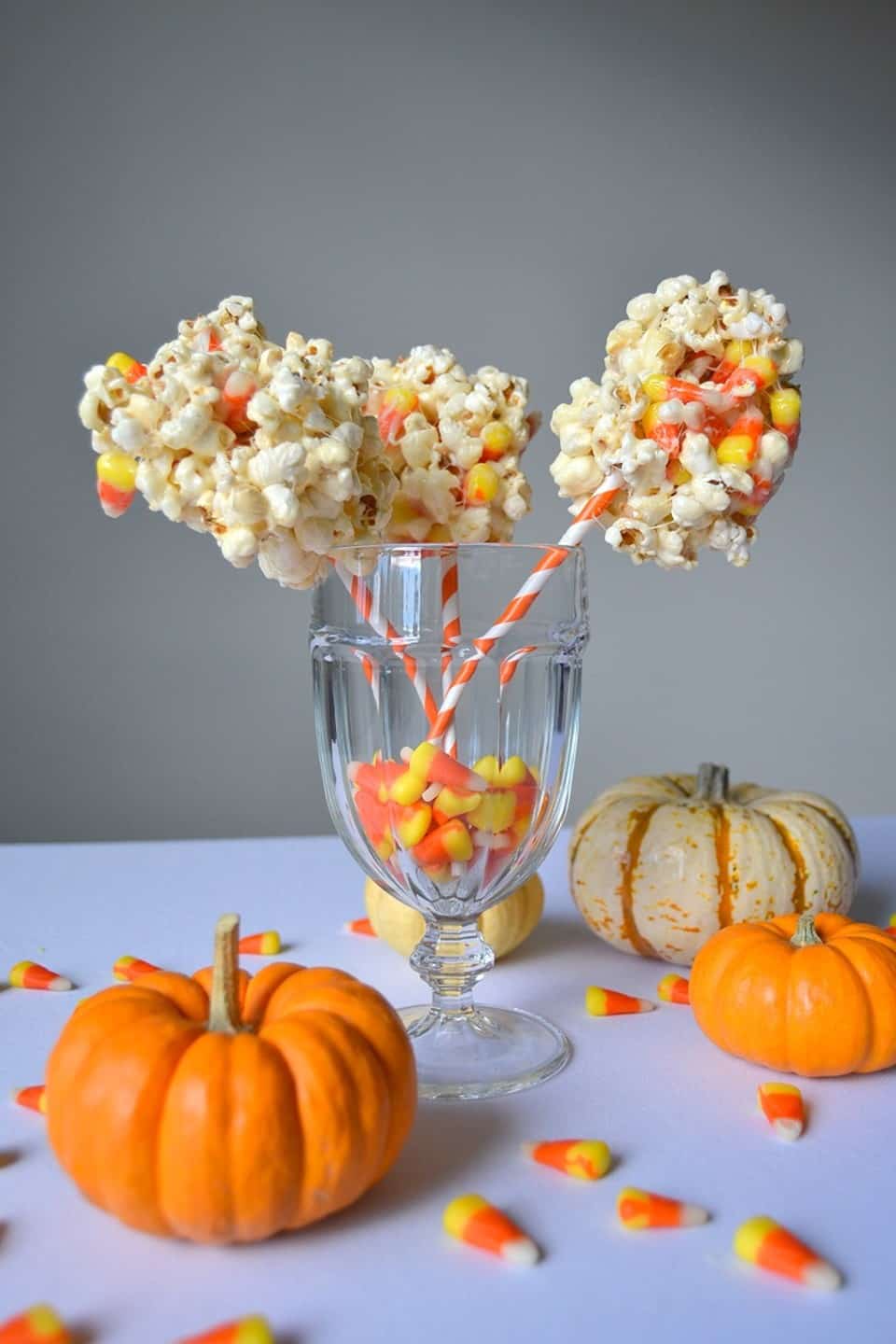 Enjoy!