Chalkboard Skillet Wall Art
When you shop through links on our site, we may earn an affiliate commission. This educational content is not intended to be a substitute for professional advice.
We all know that cooking on a Teflon coated pan that's been scratched is extremely dangerous, so you typically just have to toss them out once they start to peel or become too scratched to use anymore. I had a few that I was getting ready to throw out when it struck me to turn them into wall art instead! A few coats of chalkboard paint made the skillet look brand new again and created the perfect space for me to leave messages, bad drawings, and add a funky new piece to my Breakfast Gallery Wall!

…… 

Supplies:

1 skillet, any size that you prefer (if you don't have one at home to use, just head to Goodwill and pick up a crappy one for .99 cents!)

Chalkboard paint

Paintbrush (unless using the spray kind of chalkboard paint)

Plate hanger

Hammer

Nail

Chalk

*In lieu of a plate hanger you can superglue picture frame hanging hardware to the back. Keep in mind the size and weight of your skillet though and make sure the hardware can support it. Nothing's more terrifying than a clattering bang of a skillet hitting the floor in the middle of the night!

In a well-ventilated area apply two to three coats of chalkboard paint to the inside bottom and sides of the skillet, allowing each coat to dry completely before applying another.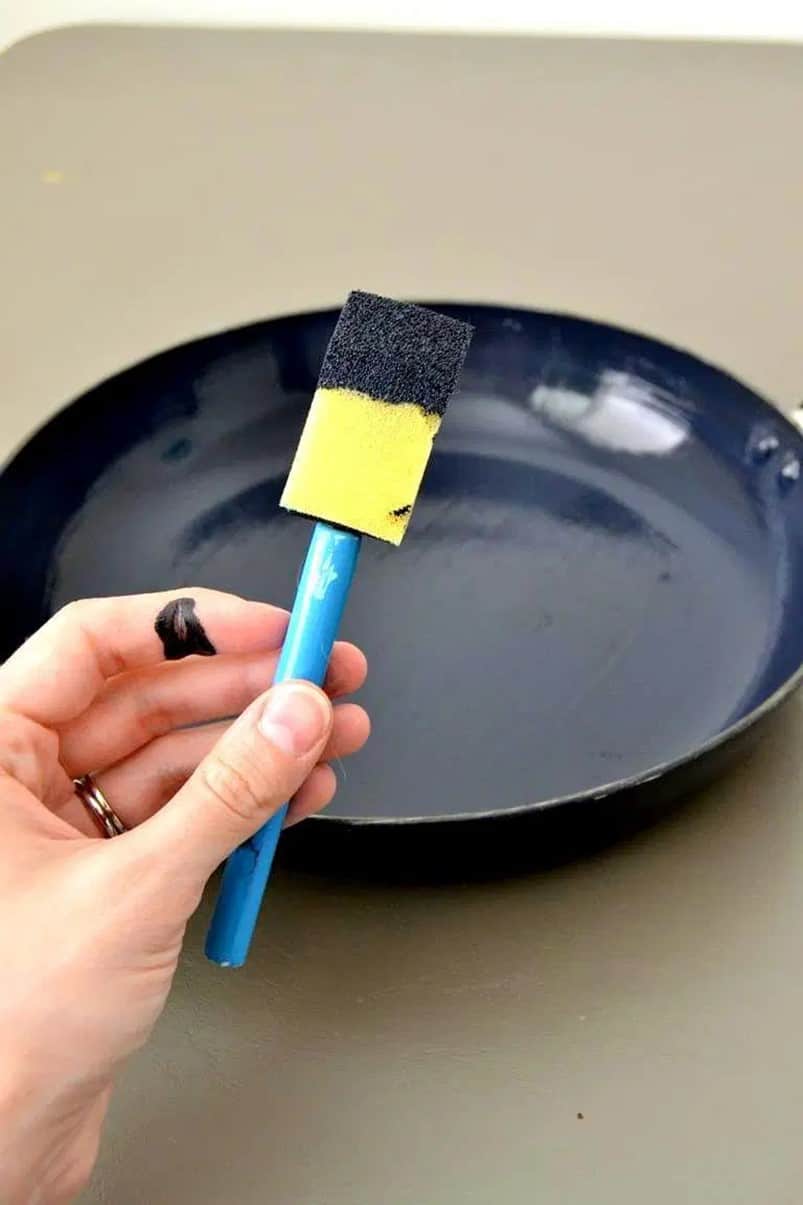 When skillet is completely dry, attach a plate hanger.
Hammer in a long nail into the wall and hang it up. Write out your first message and you're done!