LACE PICTURE FRAME EARRING HOLDER
When you shop through links on our site, we may earn an affiliate commission. This educational content is not intended to be a substitute for professional advice.
If you have a Pinterest account, then you've no doubt seen a million of these DIY earring holders pinned all over. Since it's the season for all things creepy and kooky, I decided to put a bit of a twist on mine! I noticed a lot of the tutorials involve a staple gun, but if you're extremely accident prone like myself and prefer not to have a bloody finger as part of your design

, then just stick my tutorial where the worst that could happen is a hot glue burn!

…..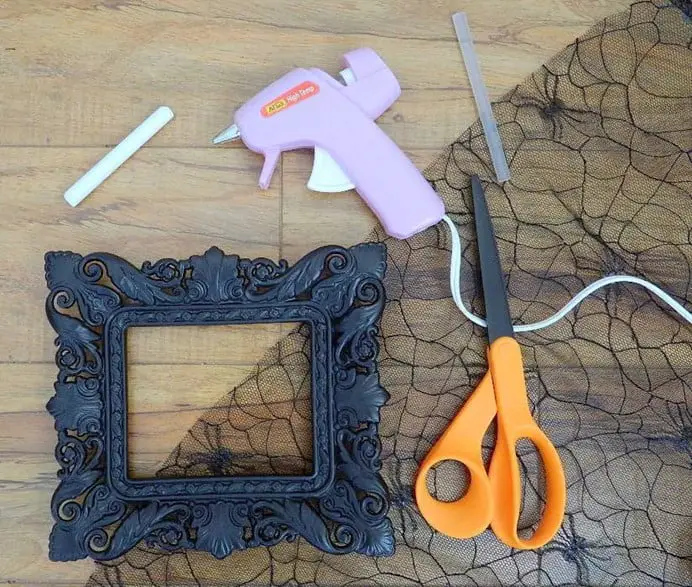 Supplies:

Small picture frame

 (I found mine for .99 cents at Goodwill!)

Black spray paint (if frame needs painted)

Sheer spiderweb fabric or lace (at least 1/4th of a yard)

Chalk

Scissors

Hot glue gun and hot glue sticks

Spray paint your picture frame if it needs it and allow it to dry before moving on to the next steps.

(1.) Place picture frame on top of your fabric and trace around using chalk. (2.) Cut out the traced fabric. (3.) Flip your picture frame over and place several dabs of hot glue in the corners and sides of the frame. (4.) Place fabric over the back and pull taut. Allow glue to dry and trim off excess fabric.

Put your earrings through the lace and hang it up!