Floating Fall Leaves Garland
When you shop through links on our site, we may earn an affiliate commission. This educational content is not intended to be a substitute for professional advice.
I would like to formally apologize to November. I'm sorry that you are continually glazed over each year as people remove their fake gravestones and ghosts from their front yard on November 1st and replace them with plastic light up snowmen and Santa figurines. I'm sorry that every store immediately starts playing horrible Mariah Carey covers of classic Christmas carols and replaces Halloween costumes and candy with Christmas lights and stockings. November.. you deserve better.

To keep the fall spirit alive and recognize that November still actually in fact exists, I brought a bit of Autumn inside. The little tree in our front yard recently turned several beautiful shades of orange and I decided to pluck a few bouquets for my own selfish enjoyment. Inspiration struck and I decided to hang them to remind myself that it's STILL fall. It cost me a whopping total of zero dollars and zero cents since I had all of the supplies on hand and it makes for an elegant and simple decoration until the more appropriate snowflake garland and lights come out.

…..

Supplies:

12-15 leaves

Copper spray paint (feel free to get creative and try other metallic shades and colors!)

Wall tacks

Fishing line or clear thread

Scissors

Measuring tape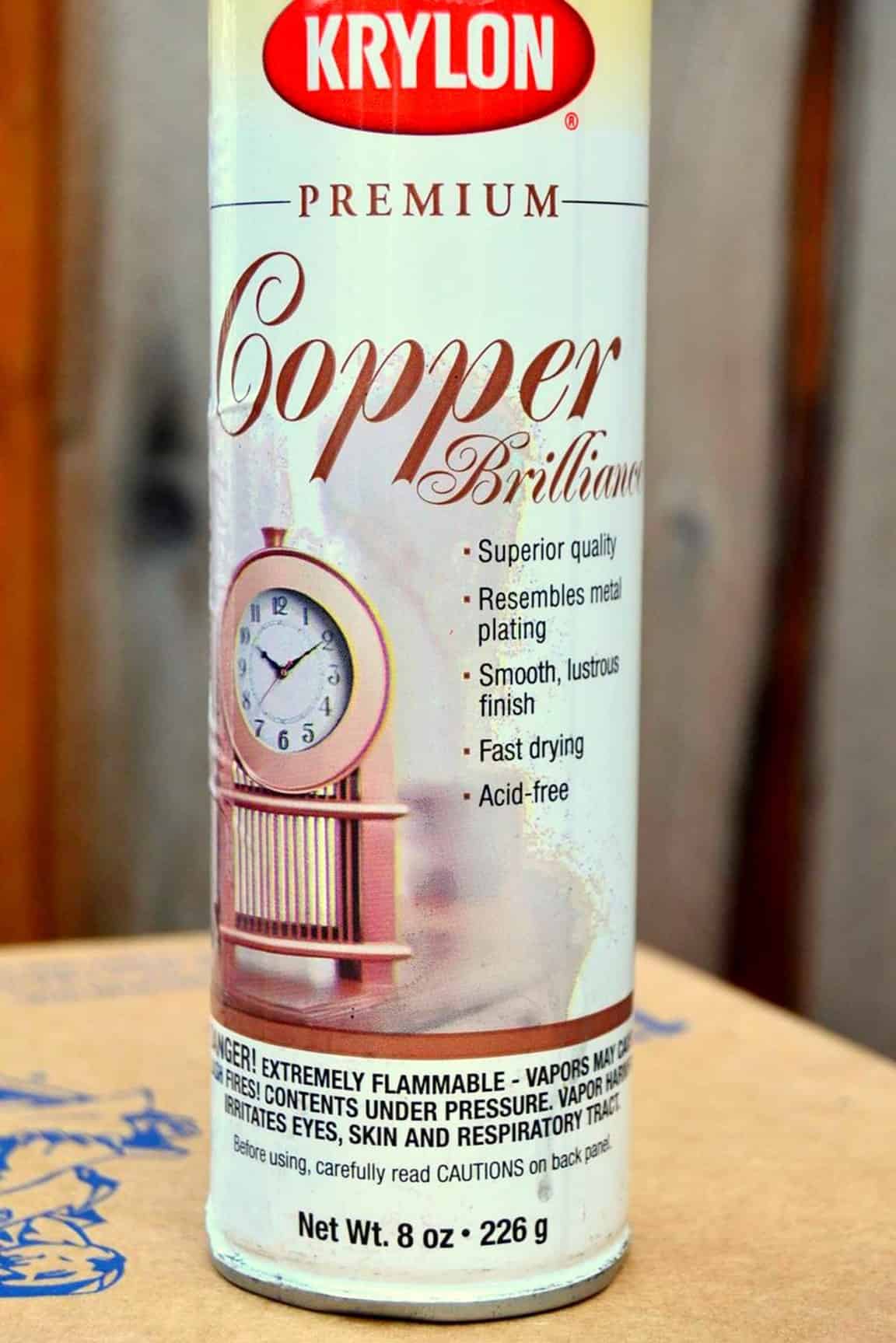 Place leaves in a well-ventilated area and lightly coat with a layer of spray paint. Since it was a bit windy I placed mine inside of a cardboard box which was perfect! Allow them to dry for 5 minutes. Flip leaves over and coat the other side. Allow leaves to dry another 5 to 10 minutes.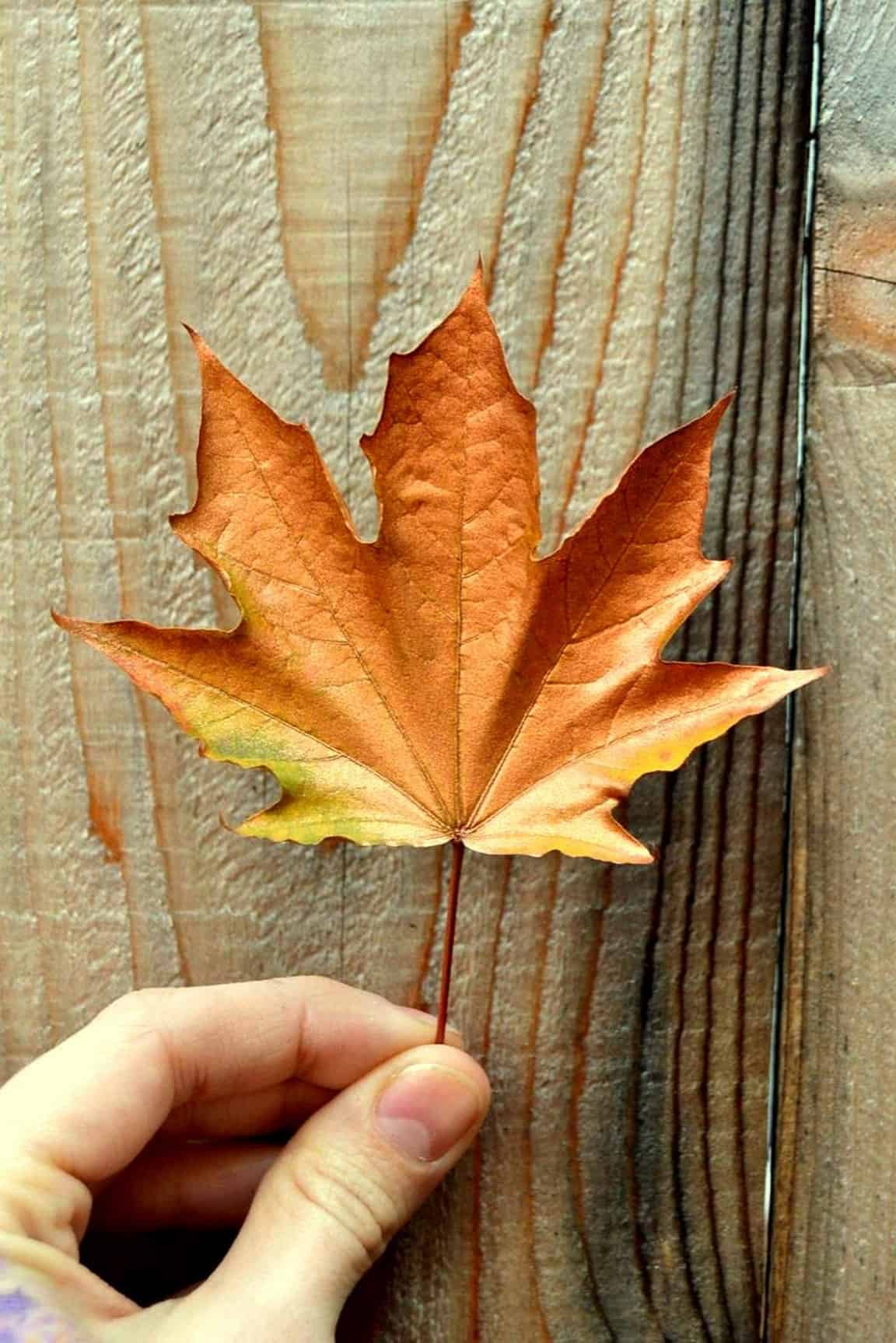 When ready to hang, place two tacks on either side of your windows at the top. Run fishing line or thread between the two tacks and secure by tying a knot. Cut 12 – 15 pieces of thread about 10 inches long (longer depending on how far down you want your leaves to hang). Tie one end of the thread around the leaf stem and the other around the line running from tack to tack. Snip off excess thread and continue until you have your desired amount of leaves. Use a measuring tape to evenly space the strands. I placed mine about 4 inches apart.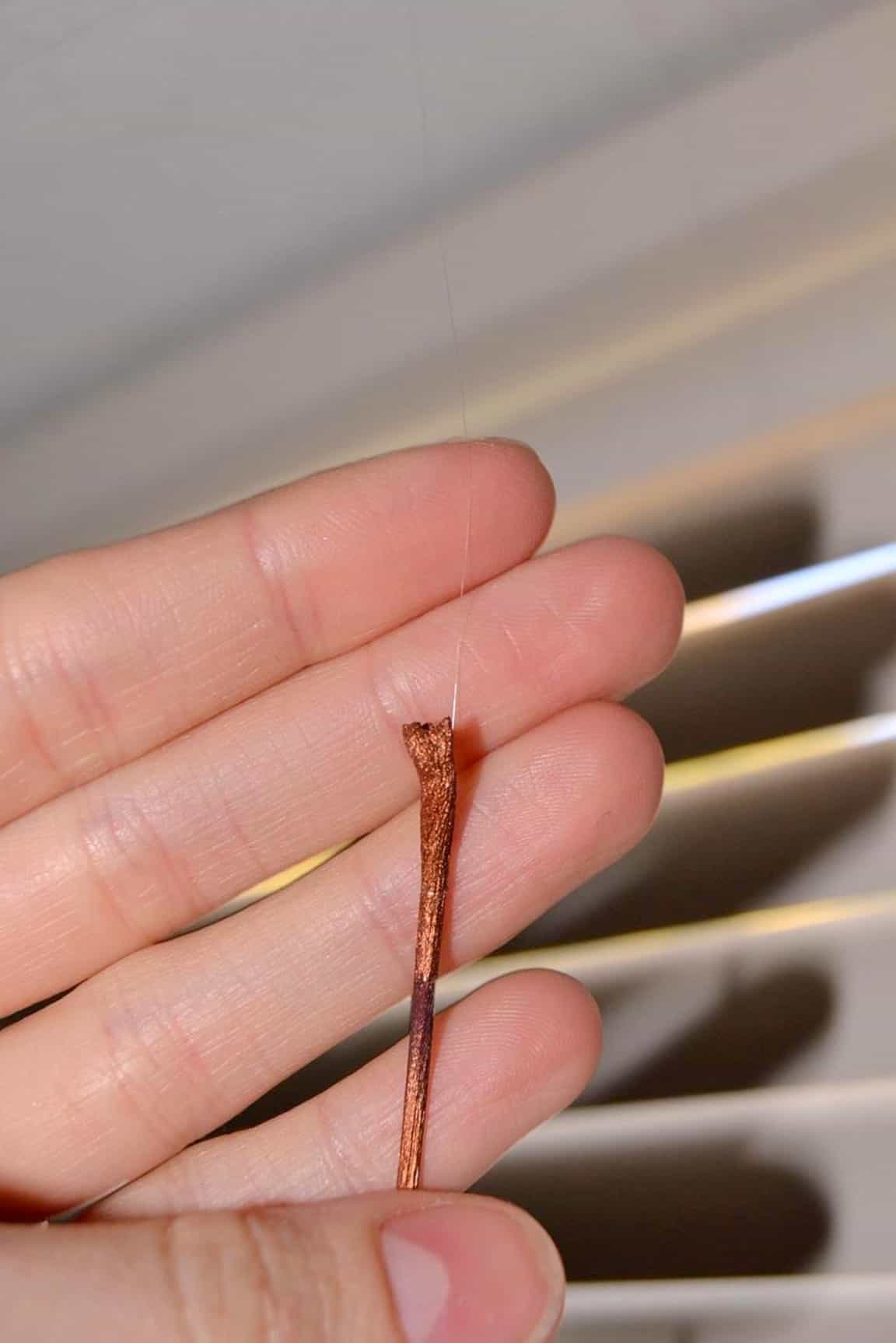 I staggered mine and used a variety of small and large leaves. We also have a cat that LOVES leaves and flowers (faux or real), so I made sure to keep mine a bit higher!

Happy NOVEMBER! ?