HALLOWEEN WINE BOTTLE LAMP
When you shop through links on our site, we may earn an affiliate commission. This educational content is not intended to be a substitute for professional advice.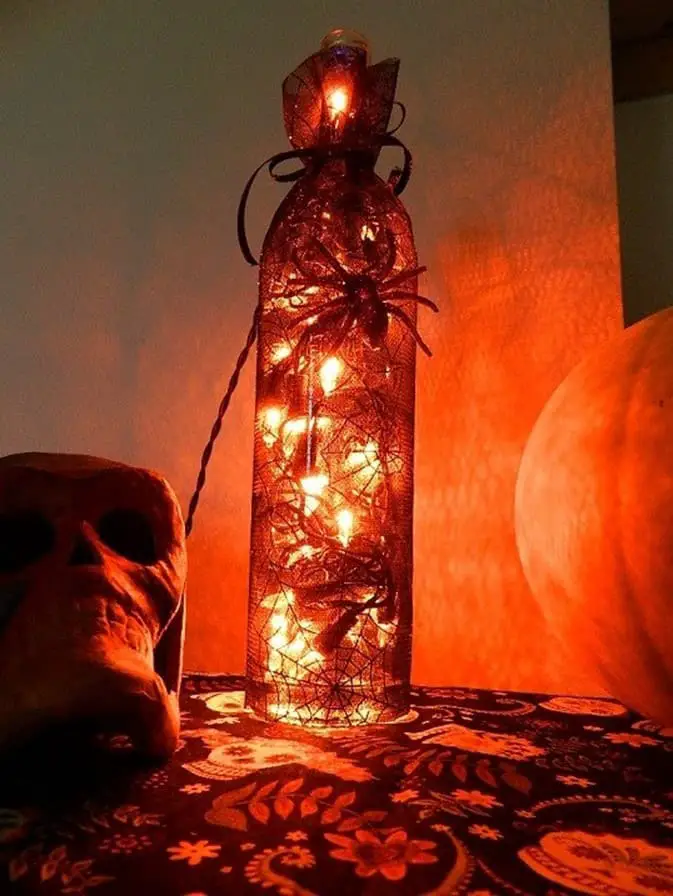 I'm sure you've seen wine bottle lamp tutorials everywhere, but they all require drilling into the bottle. What if you don't have a drill and a glass drill bit? What if you're clumsy and accident prone like myself and continue to break the bottles?!  I decided to make one without drilling into the bottle and it turned out great! It was easy and only took me 15 minutes to make!

……

Supplies

Empty wine bottle (label removed)

At least a ½ yard of sheer or gauzy fabric

String lights – 30 count (be sure they don't have the connecting end for another strand of lights

Hot glue gun and hot glue sticks

Ribbon in a coordinating color

Optional:

Fake spiders

Start by feeding the lights into the wine bottle. You can use a pencil or other utensil to push them to the bottom.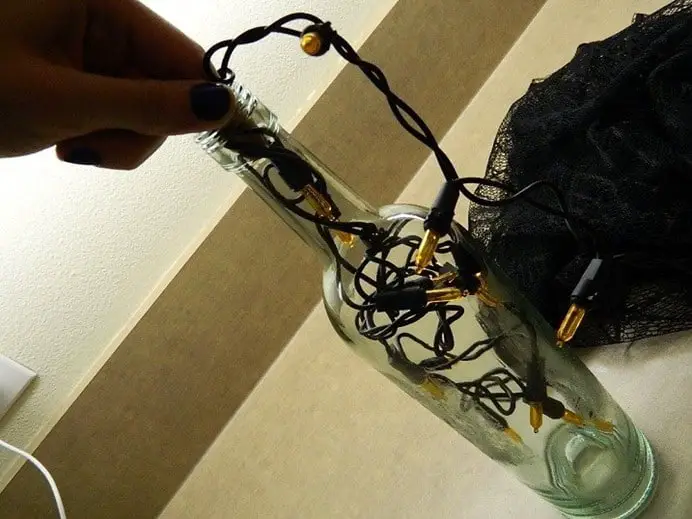 Next measure the height and circumference (add ½ inch to the circumference) of the bottle and cut a piece of fabric to match the measurements. You want a little bit of extra fabric on the circumference so you don't have any gaps when you wrap it around.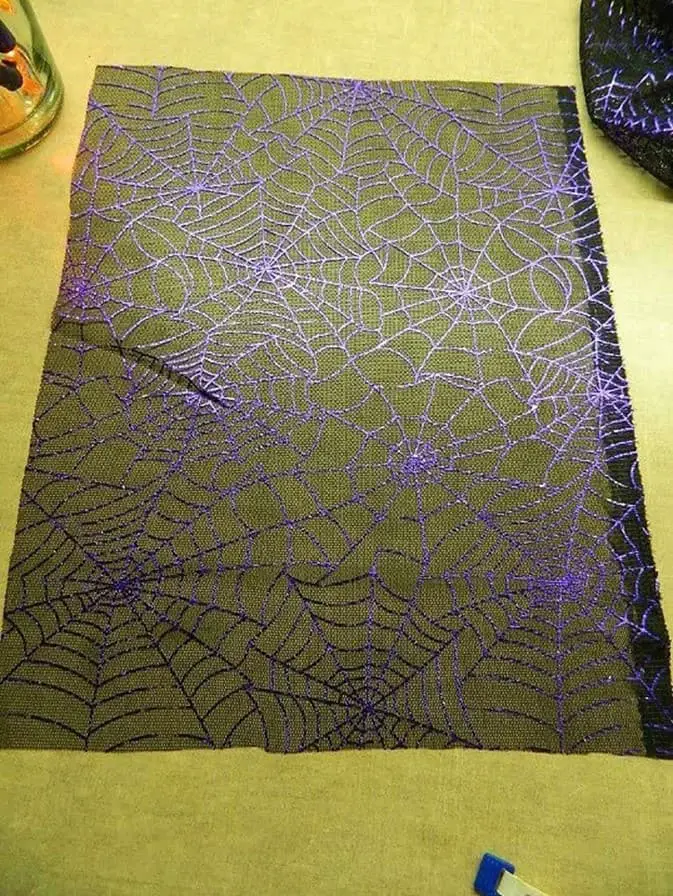 (1.) Lay the topside of the fabric down on a smooth surface and line up your bottle at the edge. (2.) Run a line of hot glue down the length edge of the fabric and slowly roll your bottle towards it until it sticks. (3.) Wrap the fabric all the way around the bottle, run another line of hot glue on top of the fabric edge you first glued down, (4.) pull the fabric taught and place over the glue. Give it about 30 seconds to dry.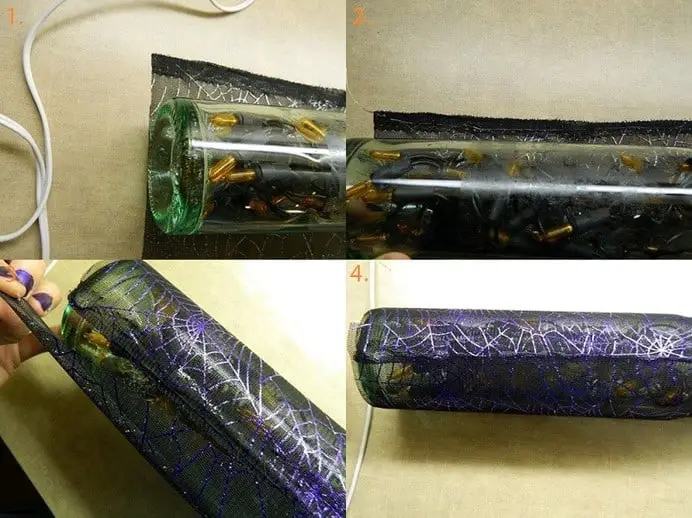 Snip off a few inches of ribbon and tie in a bow around the neck of the bottle.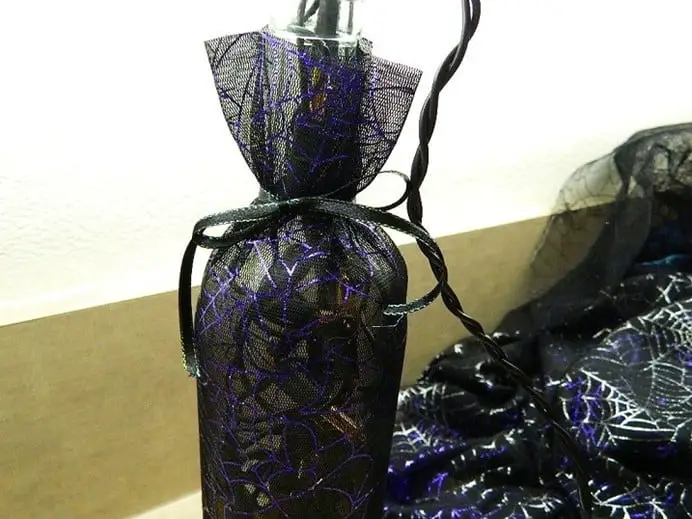 Glue on any other items that you like and you're done! It makes a perfect addition to any room!