40+ Little Girl Hairstyles: A Quick And Easy Hair Styling (2022 Updated)
When you shop through links on our site, we may earn an affiliate commission. This educational content is not intended to be a substitute for professional advice.
When you have a child, you want to offer them the best. You wish to spoil them and to make your toddlers look cute and groomed. This is especially true when you are a little girl's parent. If you are, you know that one of the main concerns is arranging their hair in a most particular way.
Now, styling your girl's hair should not be a struggle. Even if you want to offer your exceptional kid treatment and a different look, you should not worry about your skills. Today you will learn more about the best tips and tricks to help you achieve the most popular yet cute girls' hairstyles ever.
Mornings can be by far the most chaotic times of the day. You are in a big rush while getting kids dressed, offering them breakfast, making sure their backpacks are ready, and their lunches all packed. On top of everything else, you need to arrange your little girl's hairstyle right on point. I am sure that you agree with me when I say that on some days it is a miracle if you succeed in only brushing their hair.
While some little girls will be happy with a basic ponytail, others would like to have their hair beautifully braided. Whether your girls are going to school, or they have to attend some friends' party, an excellent attention-getting hairstyle will make them feel special and appreciated.
Furthermore, their parents will be proud and have a lot of satisfaction seeing their daughter feeling as great as she looks.
So, whether you like to go with braided hairstyles or maybe you want to invest your time in making some more hair designs, such as buns or ponytails, in this article, you will find the best inspiration for you.
Just look below to find the most adorable little girls' hairstyles and some tips and tricks to make them more accessible.
Tips And Tricks For Amazingly Looking Little Girl Hairstyles
Before starting to brush your little girl's hair and styling it, these tips and tricks will help you a bit in mastering your skills.
Moreover, if you make your children be part of the hairstyle choice, they will be much more patient in the future and more excited throughout the whole process. Bring your girls and show them all these hairstyles and let them pick their favorite hair tie or the accessories they like the most.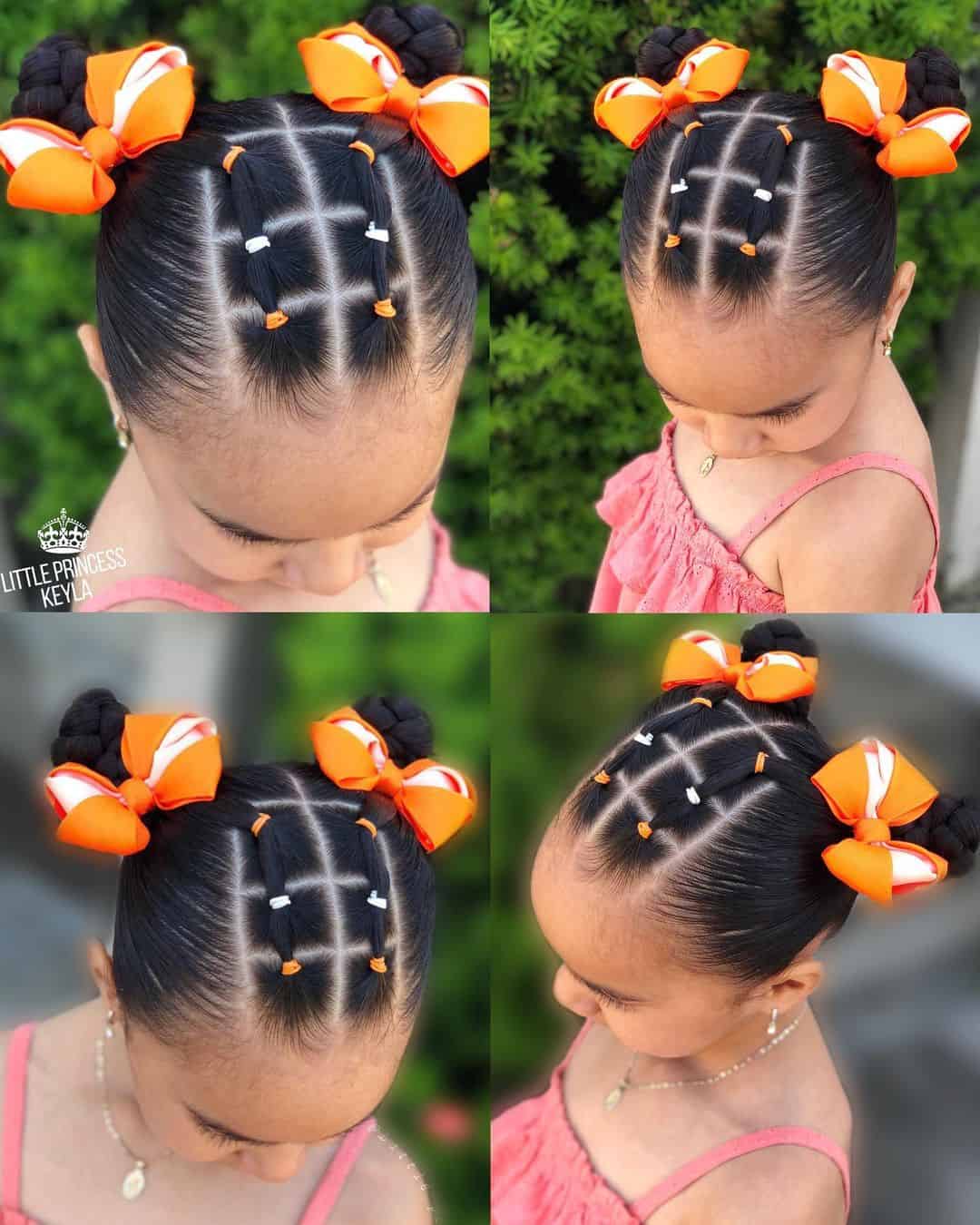 1. Never Brush The Hair While It Is Wet
Though it might seem the best idea to brush your girls' hair right after the bath, well, experts will tell you that this is wrong. When you brush the hair while wet, it will start tangling worse. Furthermore, damp hair is weaker, meaning more prone to breakage.
The trick here is to use a detangling spray, maybe a special brush that will do an excellent job for the post-bath detangle.
2. Try Towel Drying
If you are looking to adequately dry your daughter's hair, you should stop scrubbing it while it is wet. However, you should better pat it primarily dry.
You can also try to wrap the towel all around the girl's head, just like you would do after a shower. You can also use a hair towel wrap, which also has the proper shape to help you.
Blow drying is another occasional way to dry your children's hair. However, repeated use of heat can weaken their hair.
3. Use Snag Free Ponytails Holders
When it comes to buying the ideal supplies for your little girl's hairstyling, you should consider snag-free ponytail holders.
Try replacing the old rubber bands or ties, as these can hurt or smudge the hair. The snag-free ponytail holders can prevent lots of tears and will be much easier to remove.
4. Hair Accessories Are The Girls' Best Friends
When you find the right and most appreciated hairstyle for your little one, then let's say you have won half of the battle. However, you are only at the halfway point.
Now that you have the routine, you can make your future days one of a kind and truly special by using different hair accessories. Think about some colorful headbands, maybe flowers or clips that can make the hairstyles remarkable.
A great tip is keeping the girls' favorite supplies in the kitchen or a bathroom basket so you can have them at your fingertips:
You need a hairbrush
Rubber bands or Ziploc bag
Spray bottle of water
A great collection of hair bows
Try having a gel or some kind of hair holder to style the baby's hair easily.
Colorful headbands and hair clips
Now, some of the possible hairstyles for your daughter we will talk about are simple to achieve and will take you only some minutes to complete. As such, you won't need hundreds of accessories.
Especially if you know how to organize your bathroom for less-hectic mornings and have all the accessories and hair elastic at your fingertips, you will save a few extra minutes and be proud of yourself.
Start browsing these ideas to find the top kids' hairstyles and looks to achieve the best skill levels.
Fabulous Little Girl Hairstyles To Try As Soon As Possible
Maybe you have been browsing through tens of cute little girl hairstyles on Pinterest or some professional websites. Instagram is also full of children's hairstyles. However, it seems impossible to achieve those perfect hairstyles.
Even if you do not believe so, it is easier than you ever thought to do these hairstyles without professional skills. Just start looking below to find the perfect hairstyle for your little one.
Double Bun Hairstyle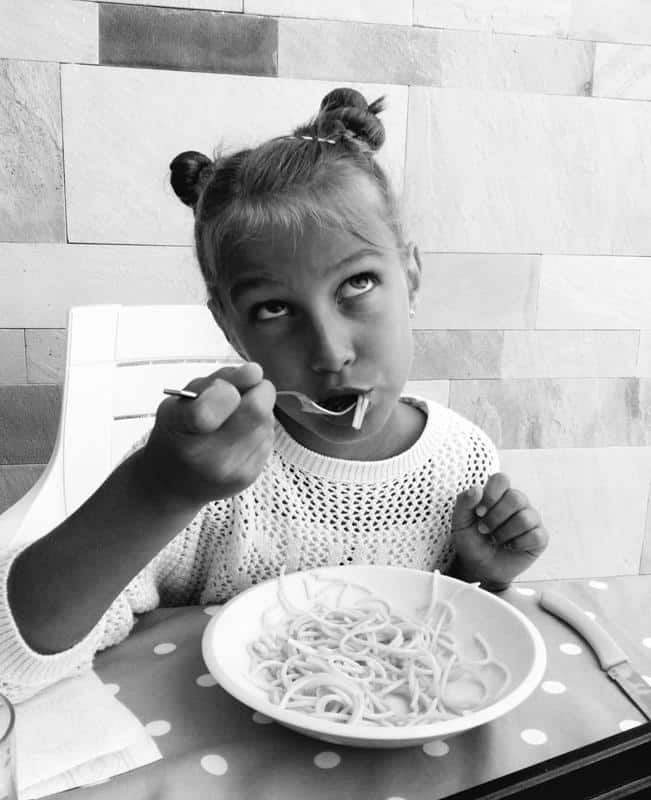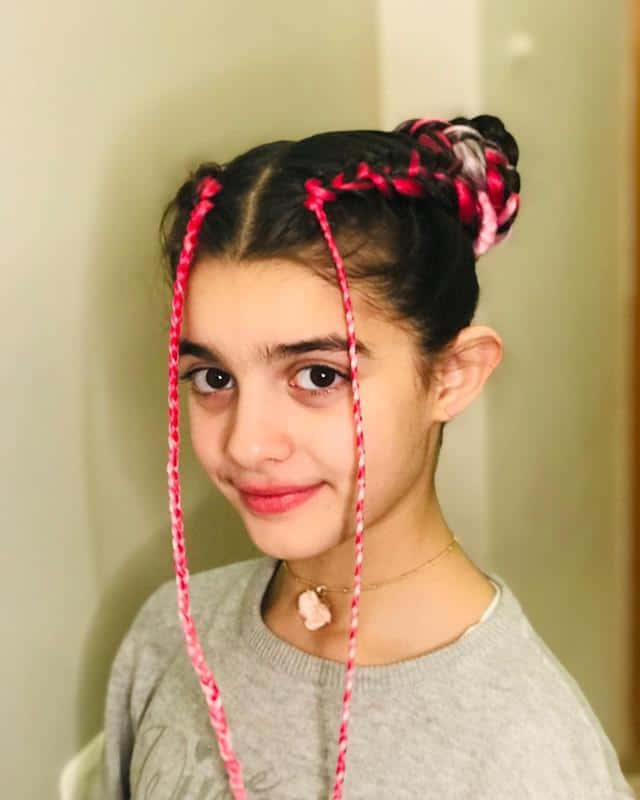 If you need to keep your little girls' hair altogether and achieve a sporty yet joyful look, you should consider the double bun hairstyle.
This way of hair styling will keep things manageable while your children are playing or practicing sports.
How to: If you want to obtain this look for your little girl, then all you have to do is bring two pigtails high up on the head, then wrap each of these around in a spiral. Make sure you secure the ends using a unique clip or a particular ponytail holder.
Half-Updos For Little Girls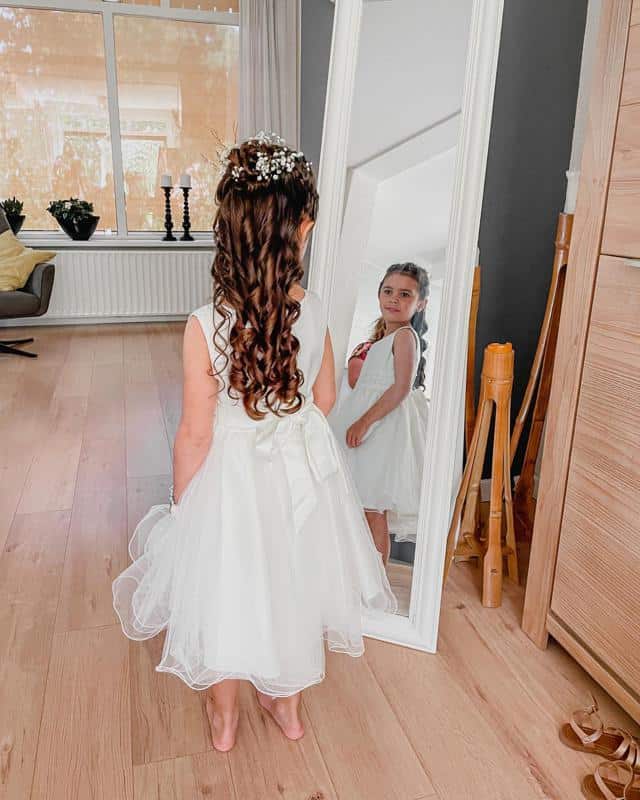 If you do not want to spend a lot of time styling your little girls' hair and prefer a faster and easier look, you should consider the half-updos hairstyle. This style will suit both long and short hair.
While you will feel this way of arranging the hair, you will have endless hairstyles to play with.
So, the result will be purely adorable whether you choose a top knot, maybe a messy bun, even a ponytail.
Personal opinion: You need so little effort to obtain a half-updo and the result is great.
Flower Crown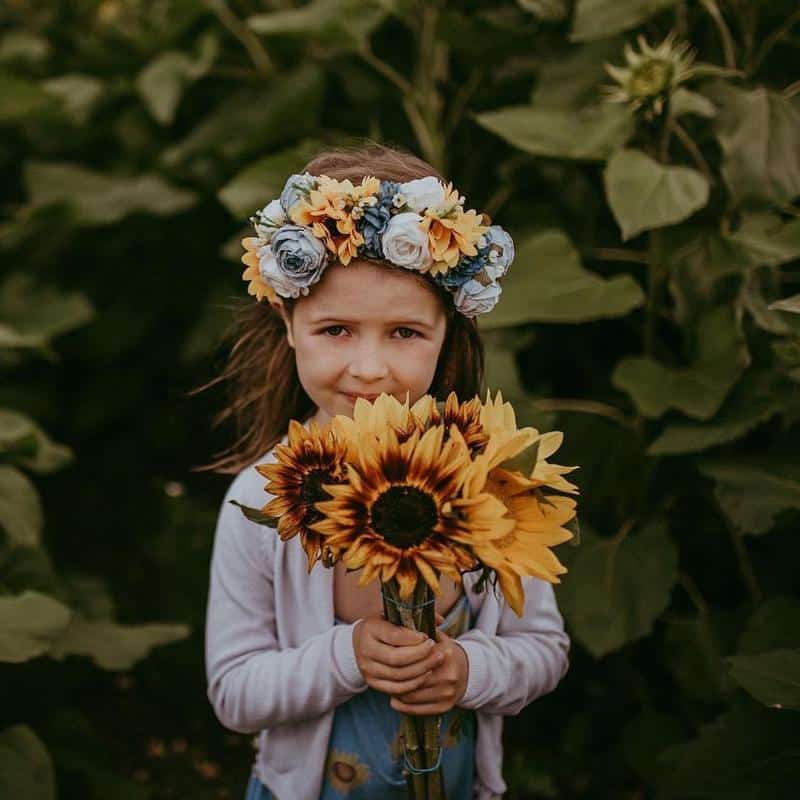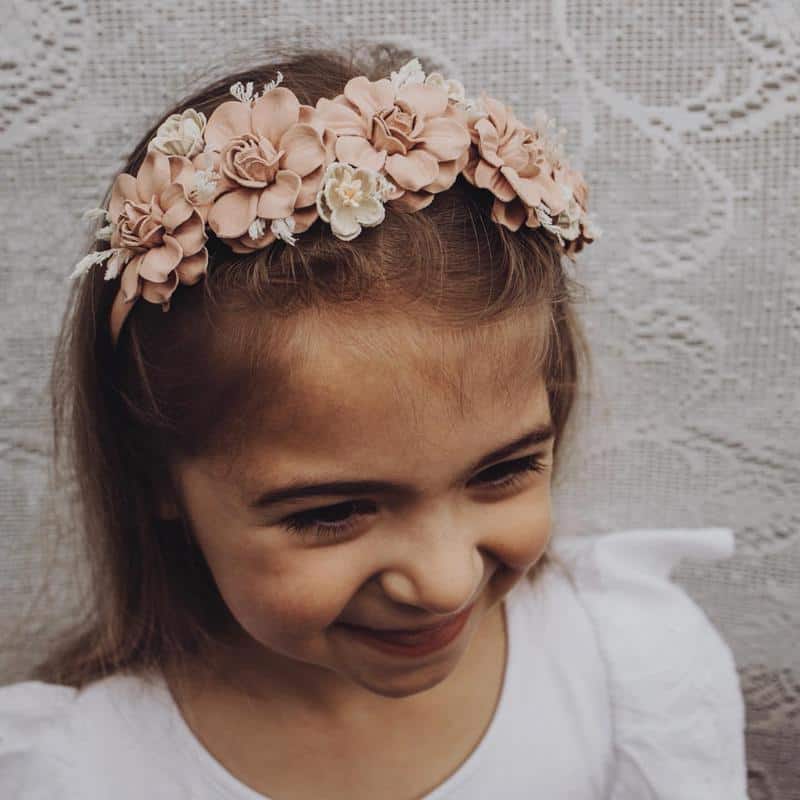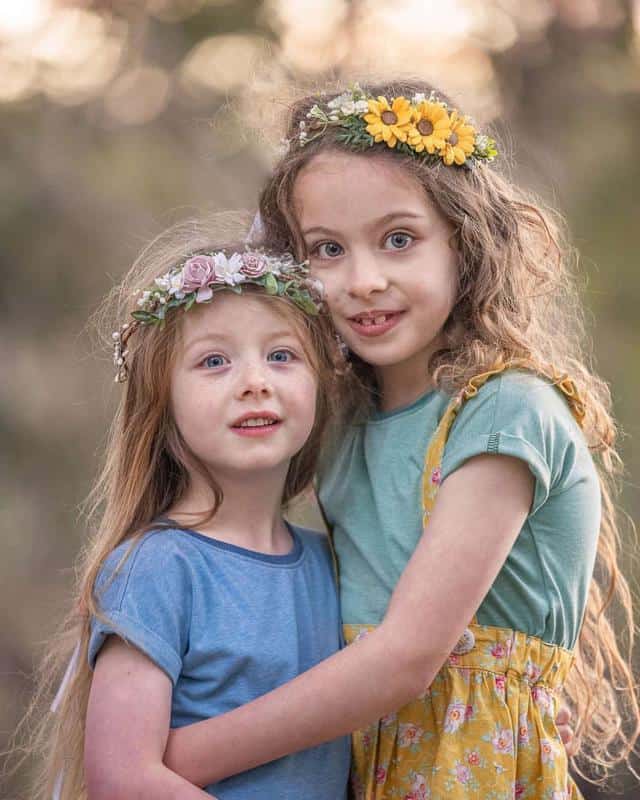 One of the most beautiful yet sweet hairstyles for little girls is the flower crowns. This daisy look will make your children look so delightful and fun.
Personal opinion: This look is great for special events, such as picnics, birthday parties, weddings, even simple, fun days when the kids play outdoors.
Top Knot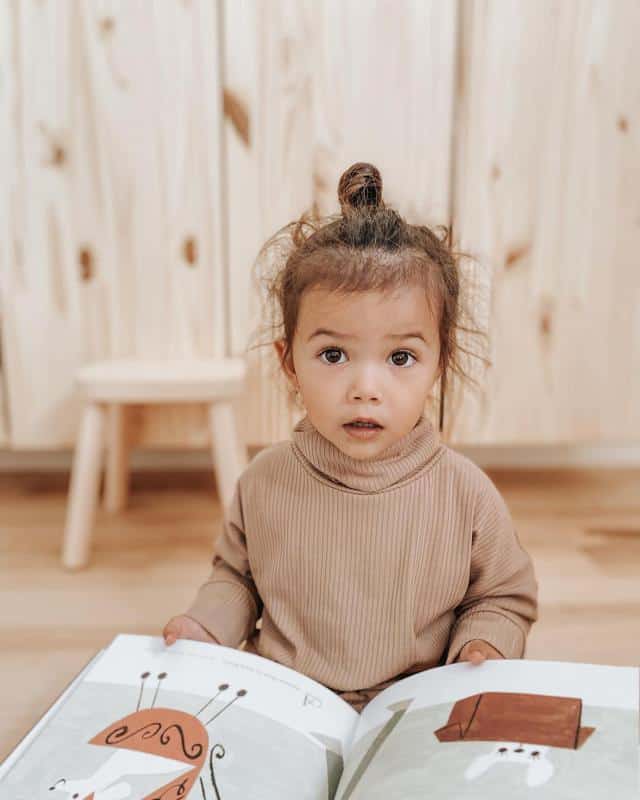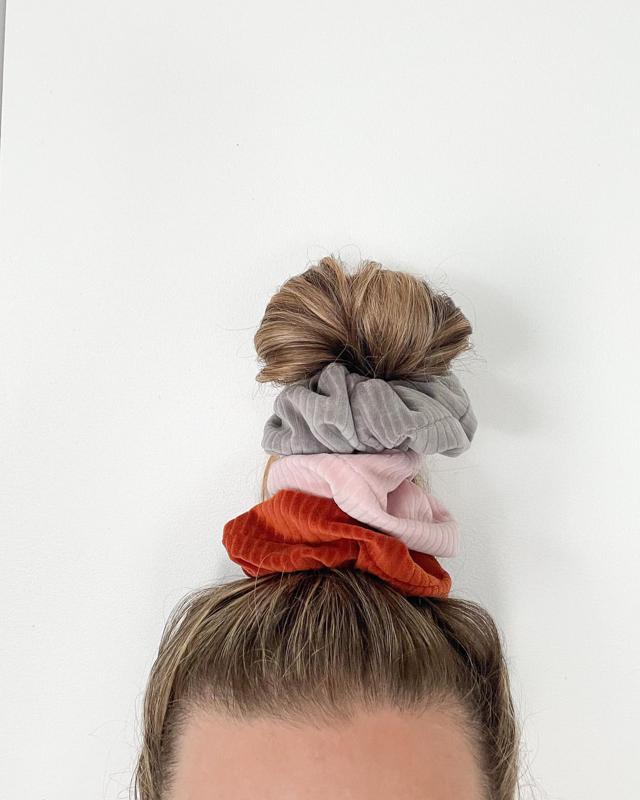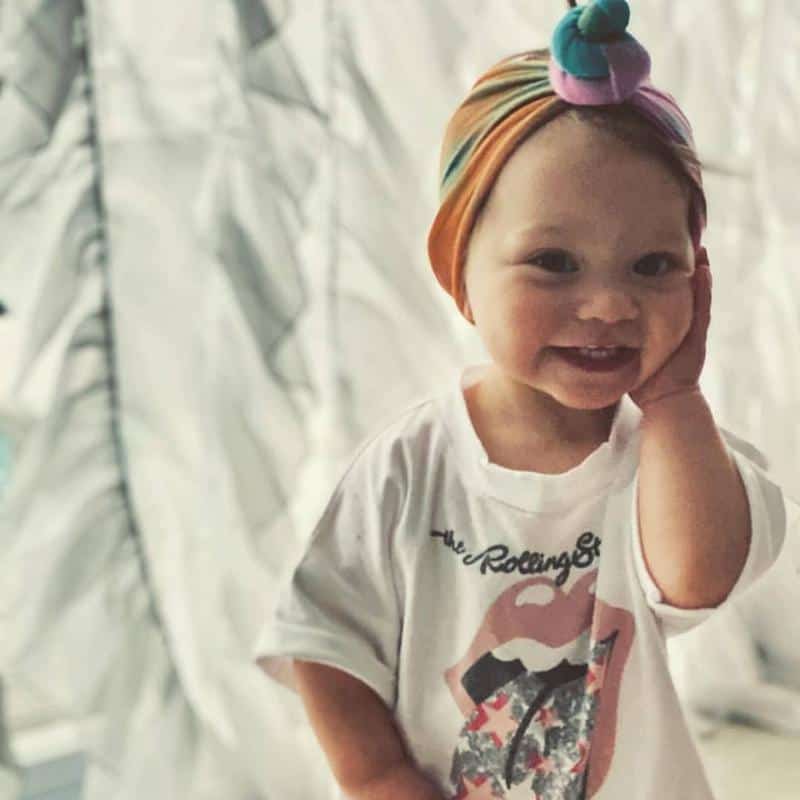 One of the sweetest looks for little girls is the top knot hairstyle. Furthermore, it is so easy to complete this look.
You only need to put the hair in a ponytail high on the head, then make sure you twist the hair all around so you can make a bun.
Tip: Make sure you will secure everything once again, using an extra elastic right at the base or some bobby pins if needed.
Twist Wrap Ponytail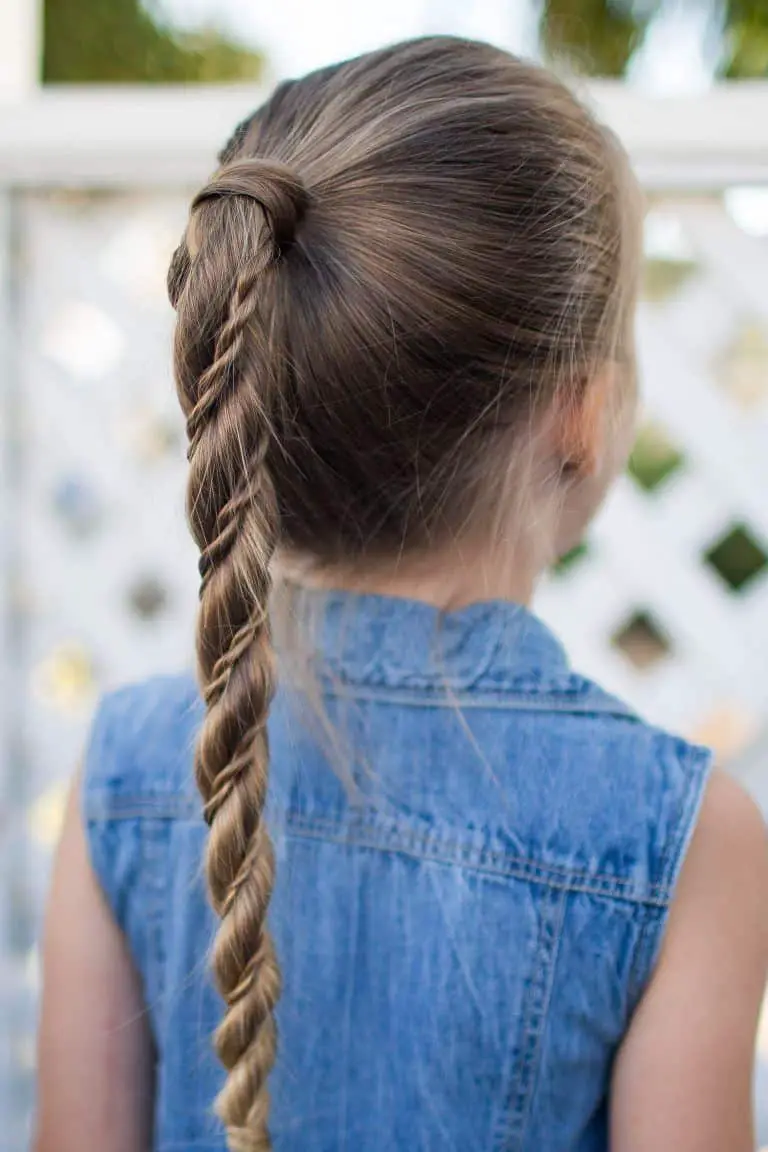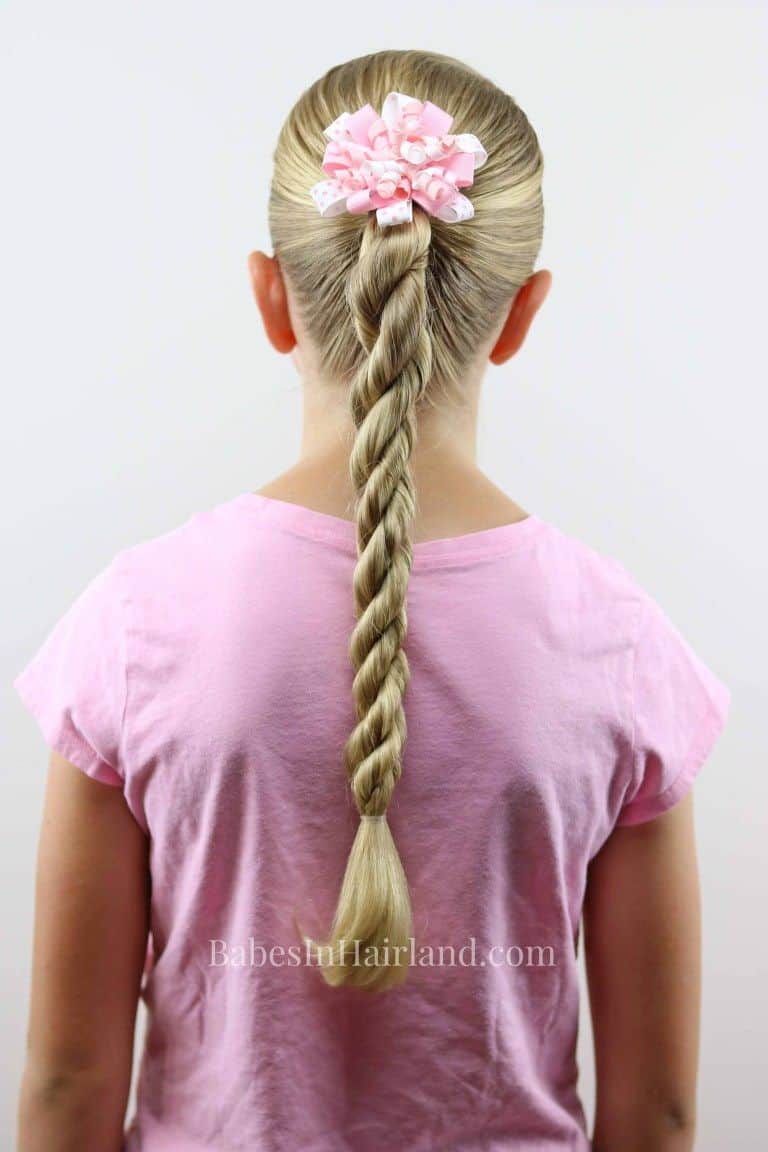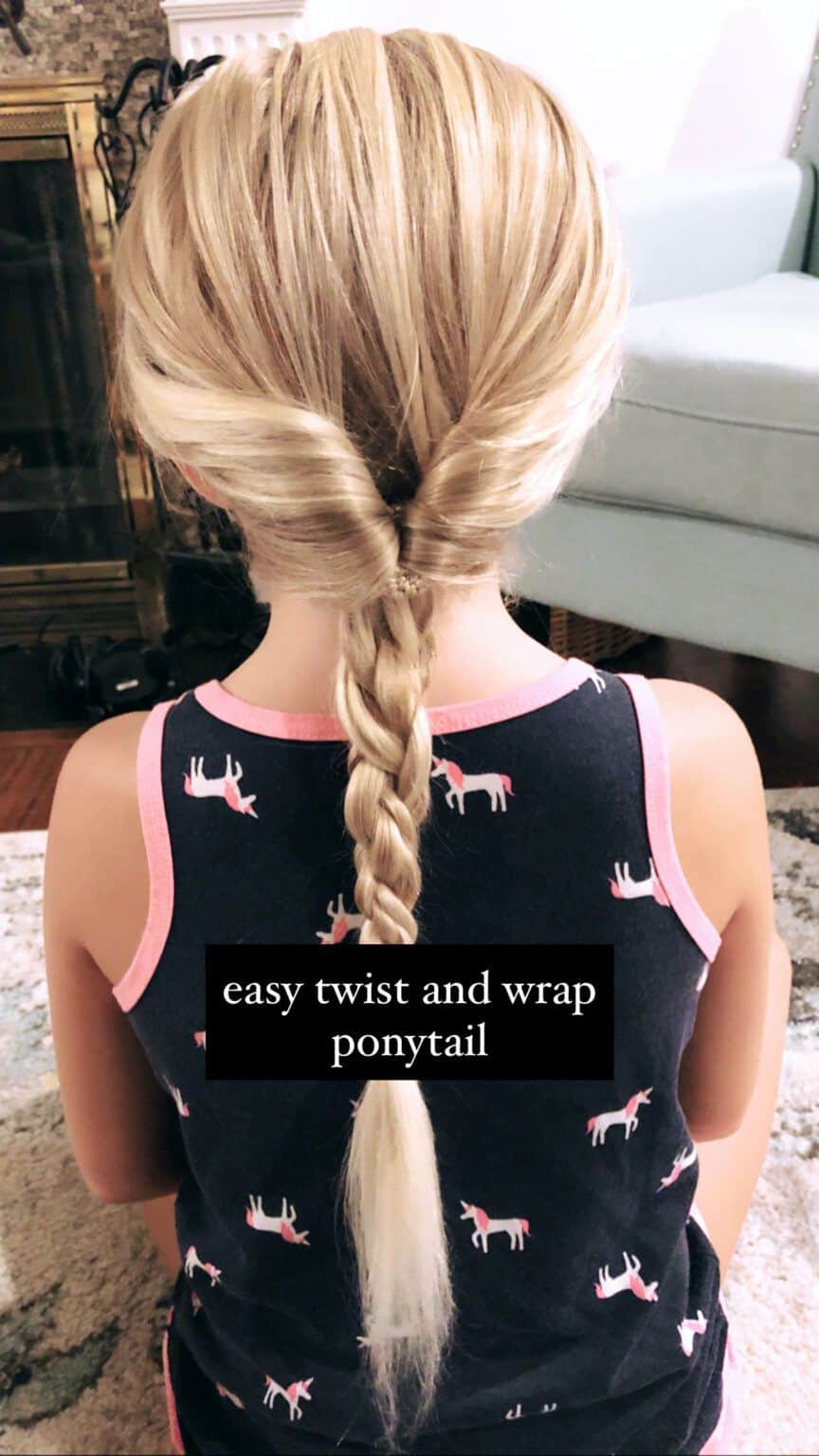 The twisted wrap ponytail is something that will suit any occasion and will look so fancy.
Moreover, it will take you just a few minutes to achieve this look, as well as so little effort.
Personal opinion: Whether you will spruce up the classic ponytail or you will tight the hair in one place during soccer games, I promise you that this hairstyle will be one of your girls' favorites.
Tied Up Braids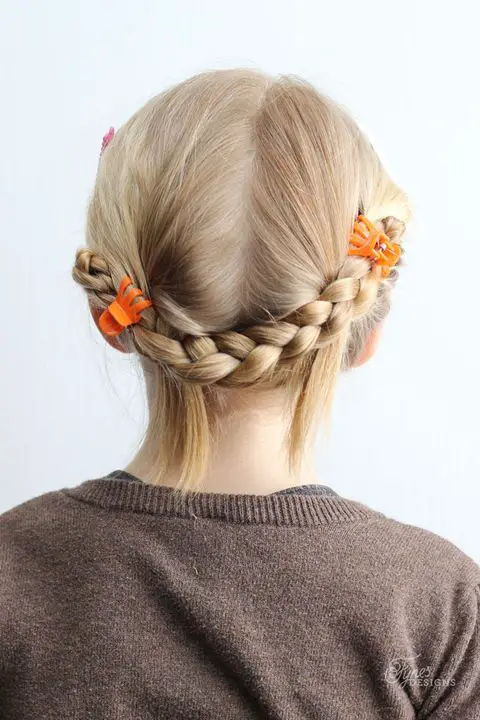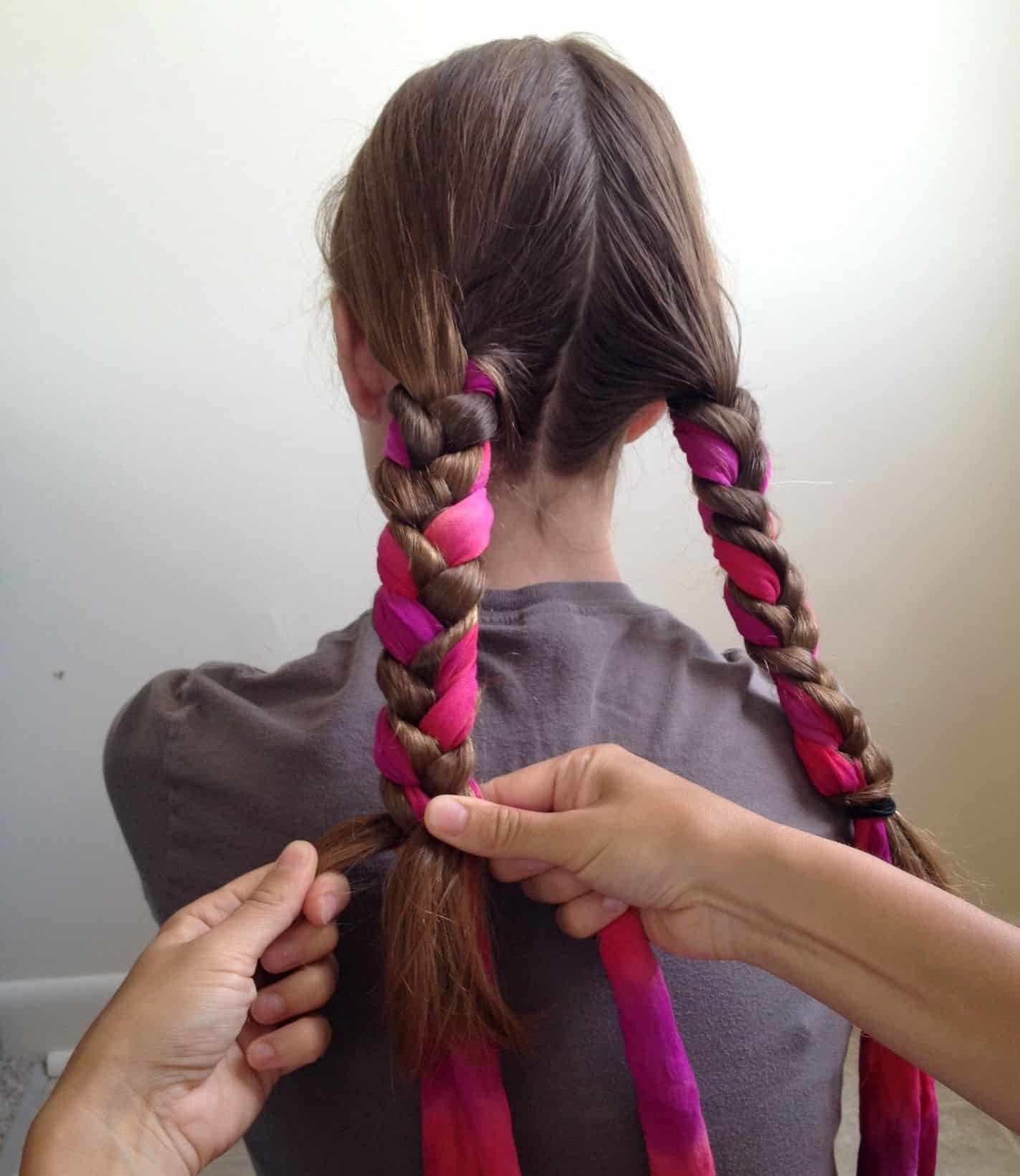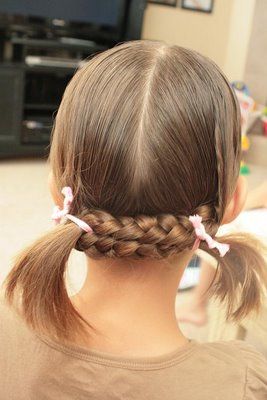 Do not let yourself be fooled by the simplicity of this hairstyle. This look might seem a bit beyond your skill level. However, it is so easy to achieve. Yet, this is an essential hair look that needs little effort and few accessories to make.
How to: As such, you will do two braided pigtails and then secure them with some colorful clips.
Personal opinion: Seems relatively easy, right?
Double French Braid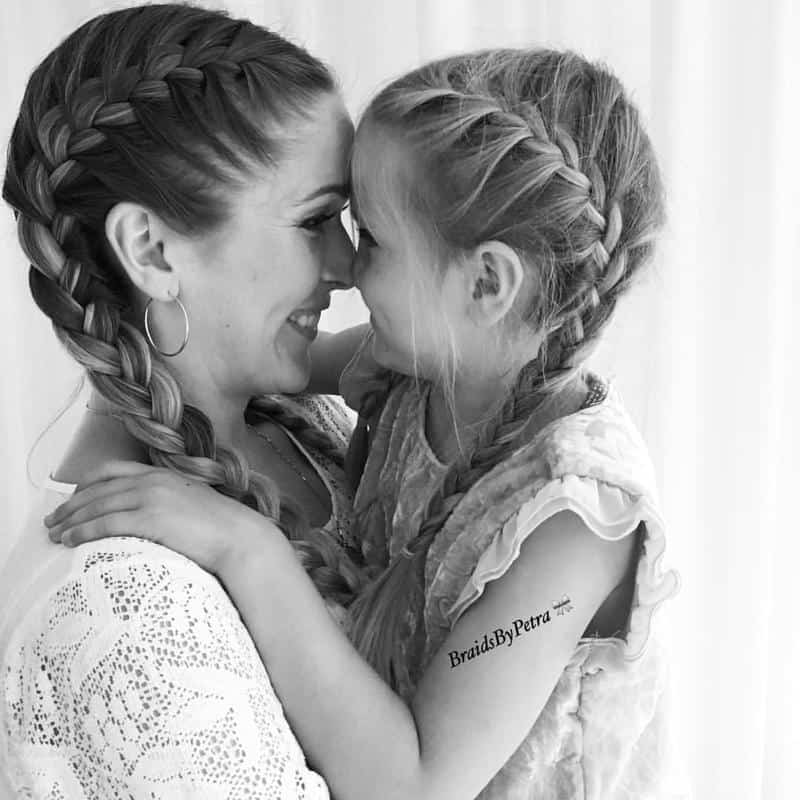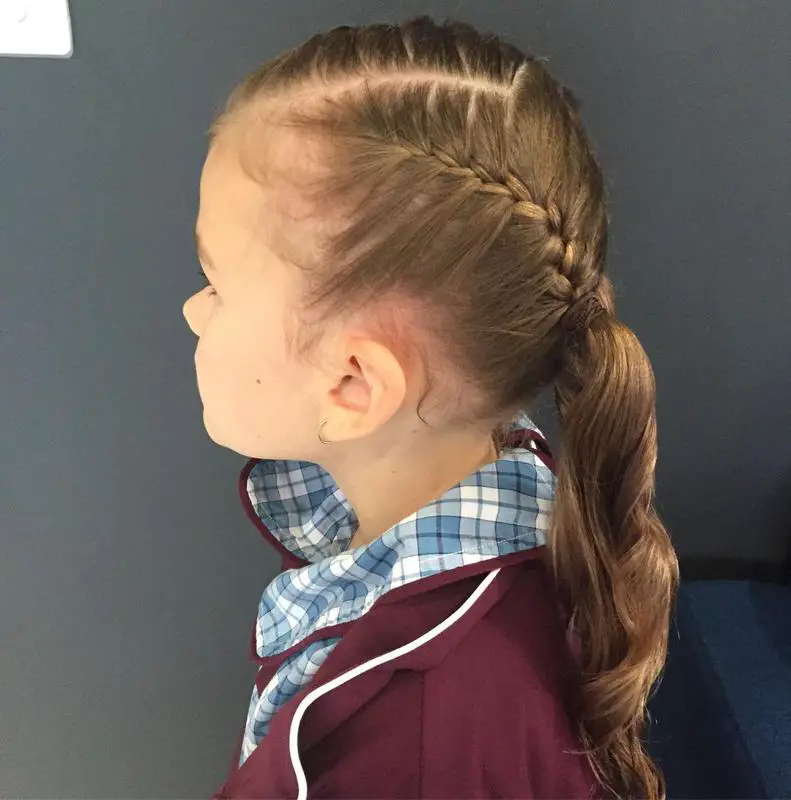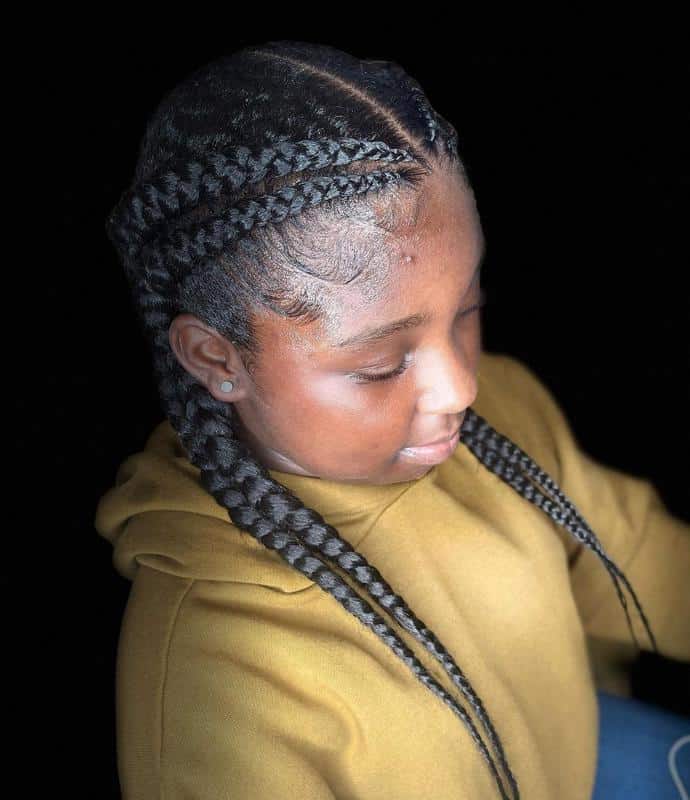 Double French braids are by far one of my favorite looks for little girls.
How to: You simply need to split the hair into equal sections, then start French braiding each tail. Make sure you are braiding each side oriented to the back.
Personal opinion: Active girls simply love this look.
Ballerina Bun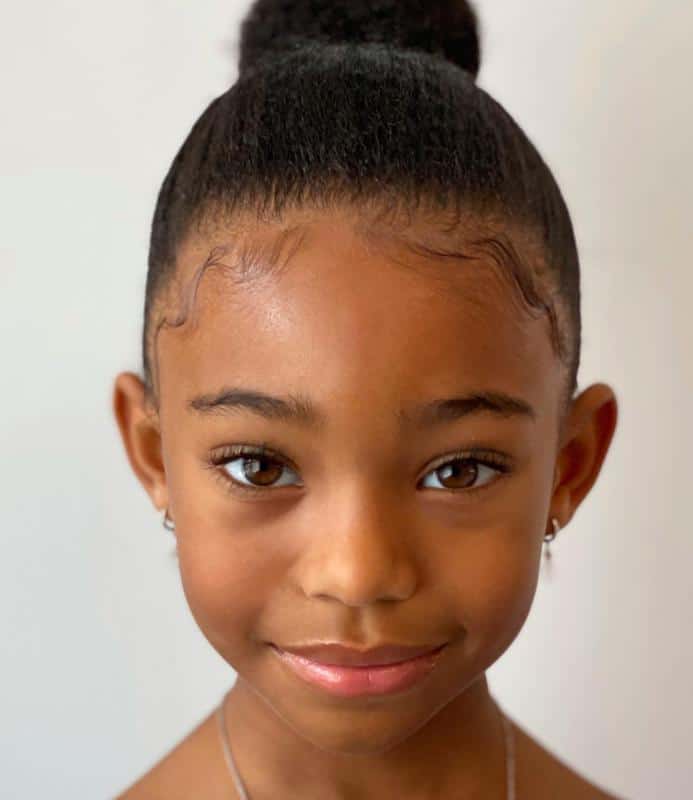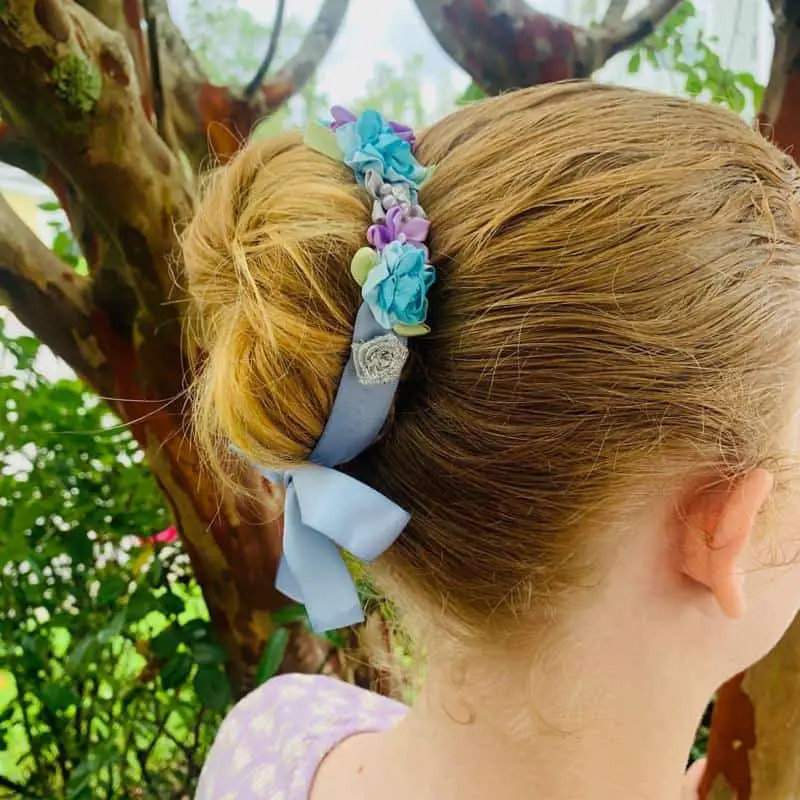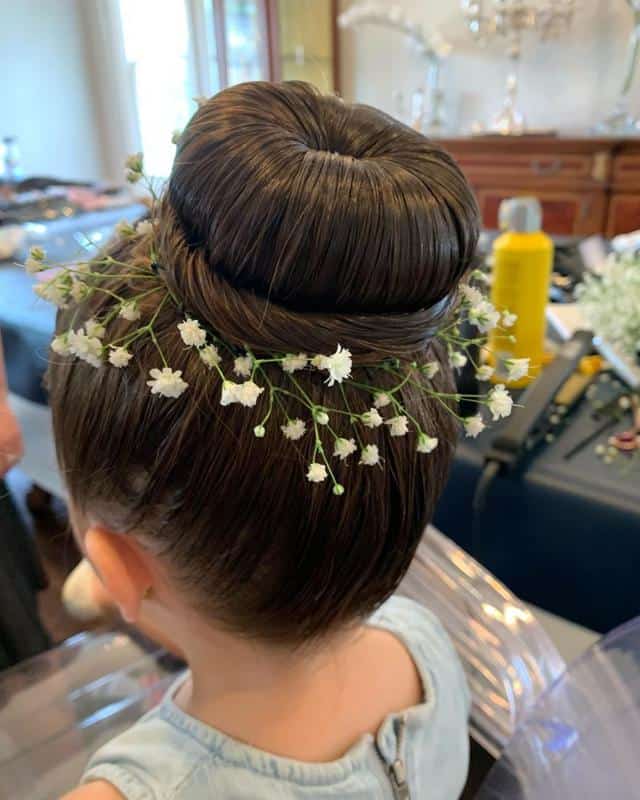 Is your little girl passionate about ballet dancing? The ballerina bun is the best choice for dance recitals. Above all this, check if the bun is all tight.
Tip: You can add some flower-pattern hairpieces to obtain a clean, pulled-back look that is sleek and elegant.
Colorful Headbands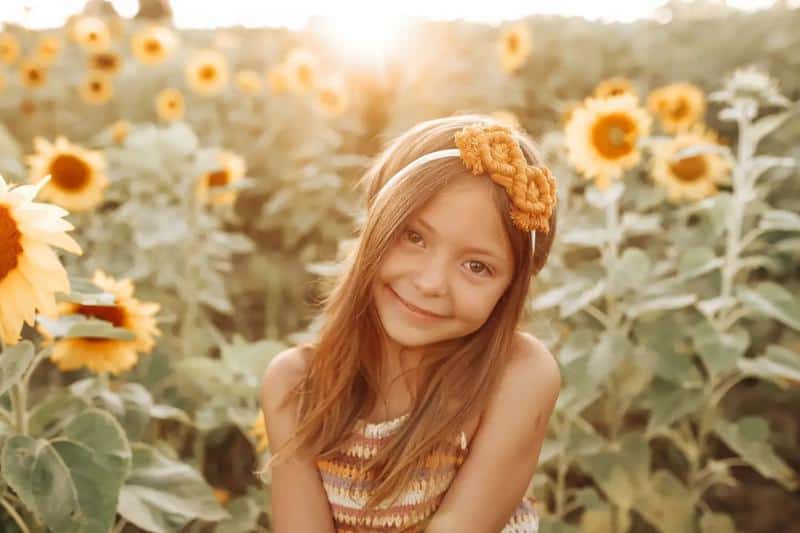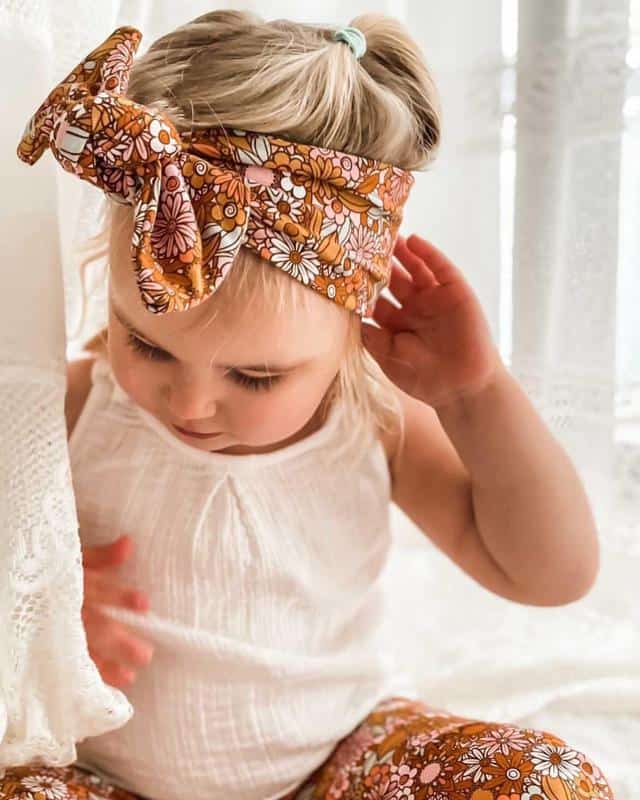 Colorful headbands are some of the best tips and tricks for a quick and easy way to keep your little girls' hair altogether.
Personal opinion: These pops of color prevent your daughter's hair from falling into her face while also offering a pop of joy and style.
Fishtail Braids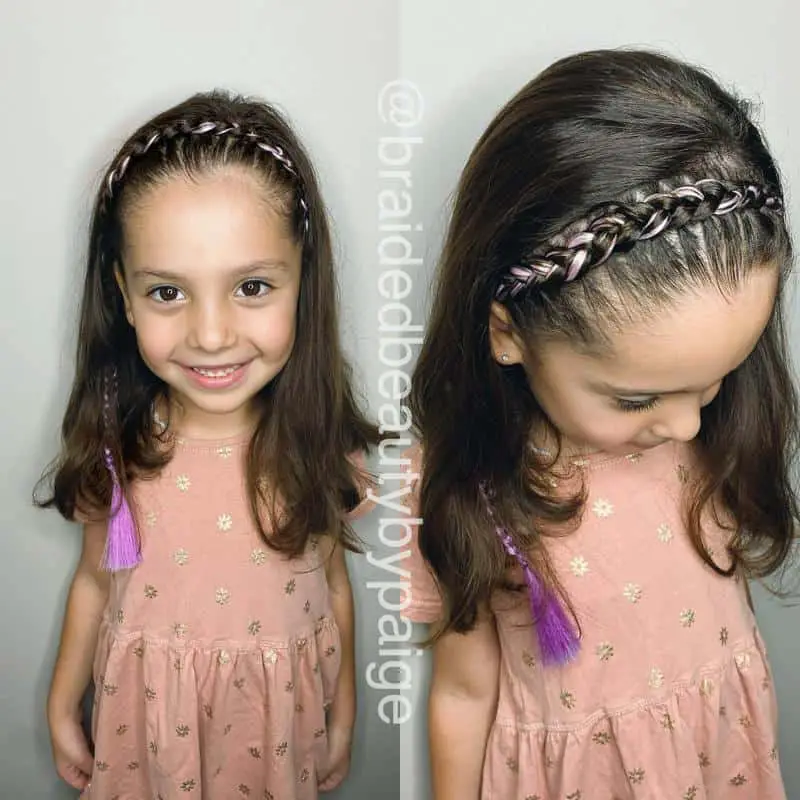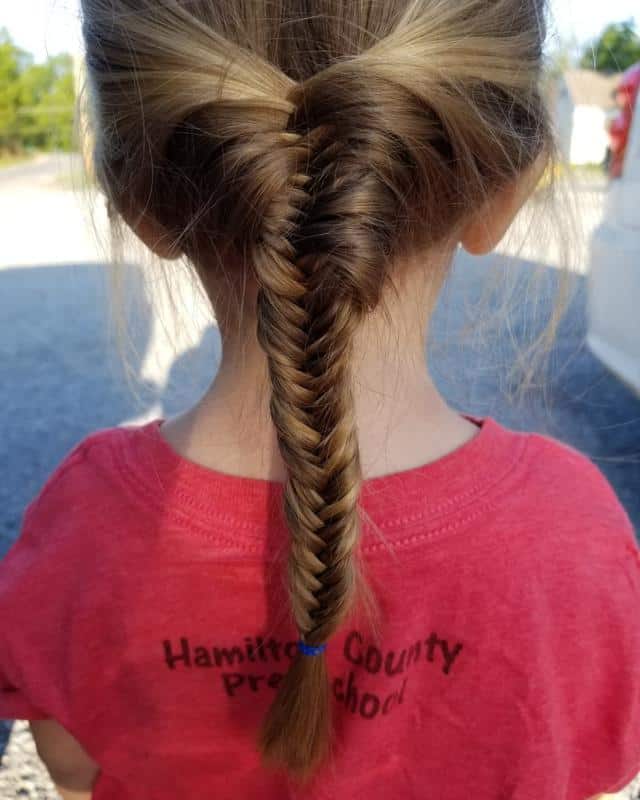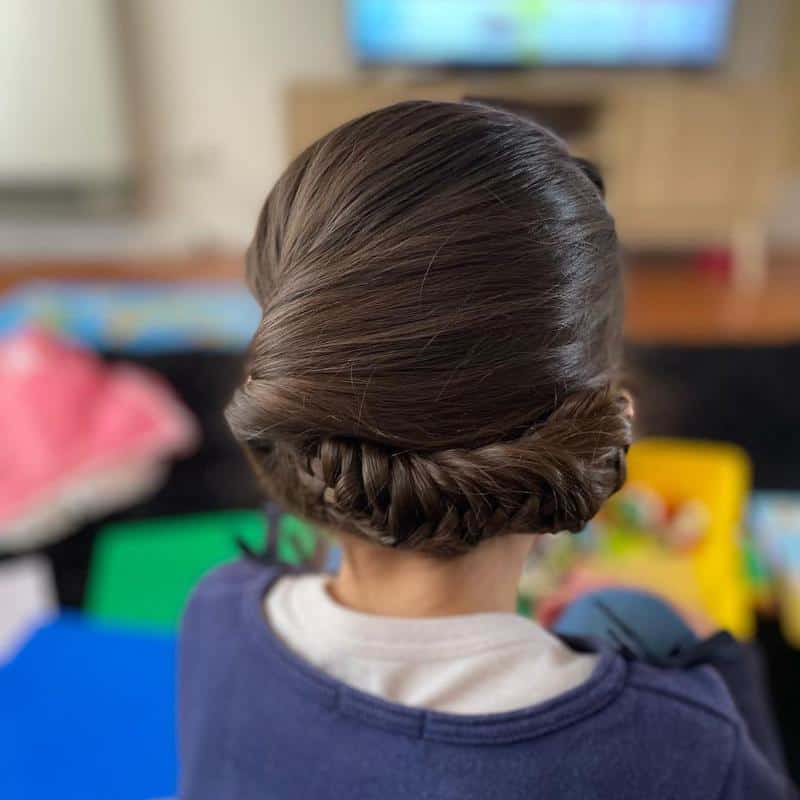 When it comes to fishtail braids, well, you might need a bit of practice. However, when going with this trend, you will never stop.
Tip: Try losing a bit of these fishtail braids; otherwise, you will tighten the hair too much and get the Elsa effect.
Dutch Braid Pigtail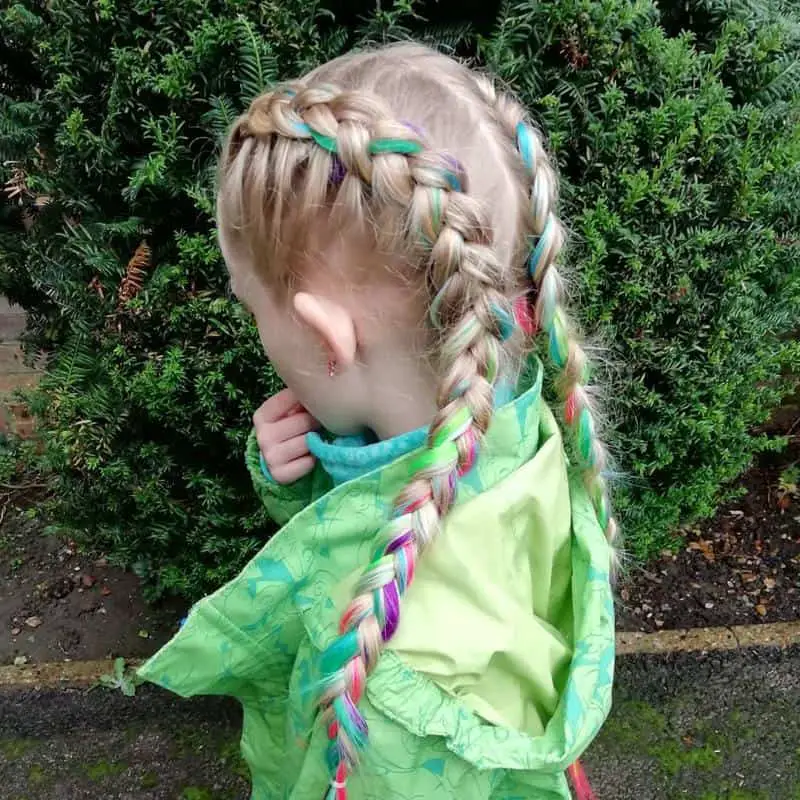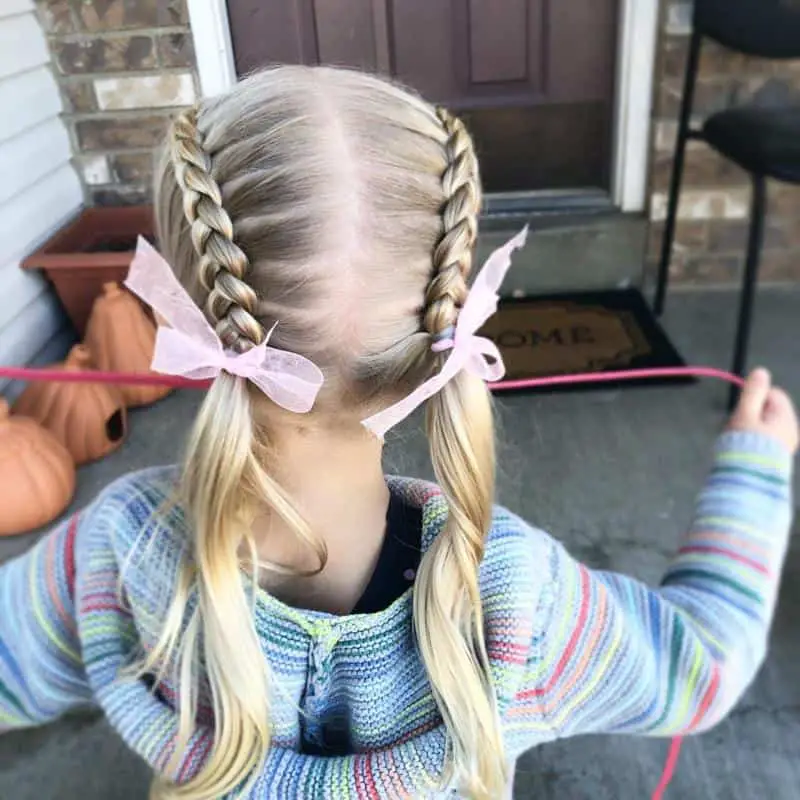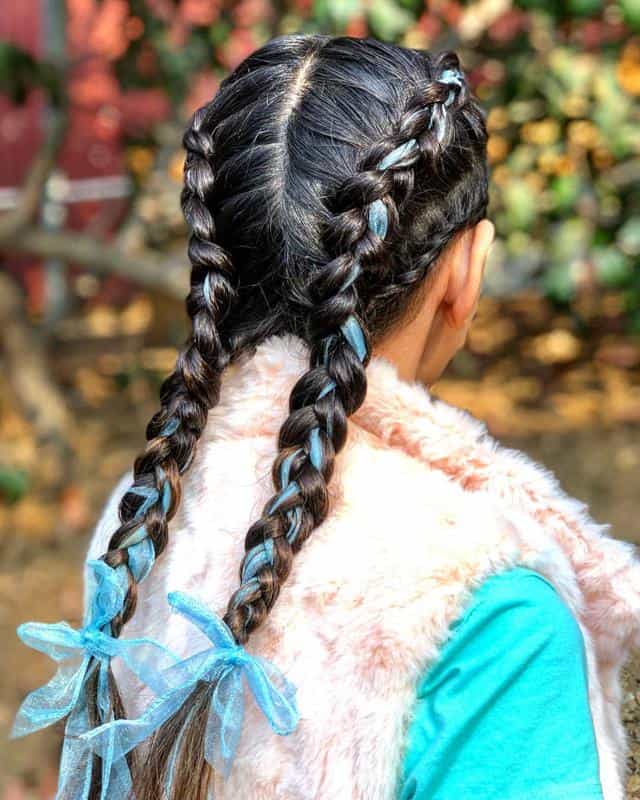 It is time to have a bit more fun and use some more texturizing spray.
Tip: Just before you start braiding the Dutch pigtails, spray a bit of texturizer, then make sure your little girls have enough patience so they can sit and wait for the result.
Braided Headbands For Little Girls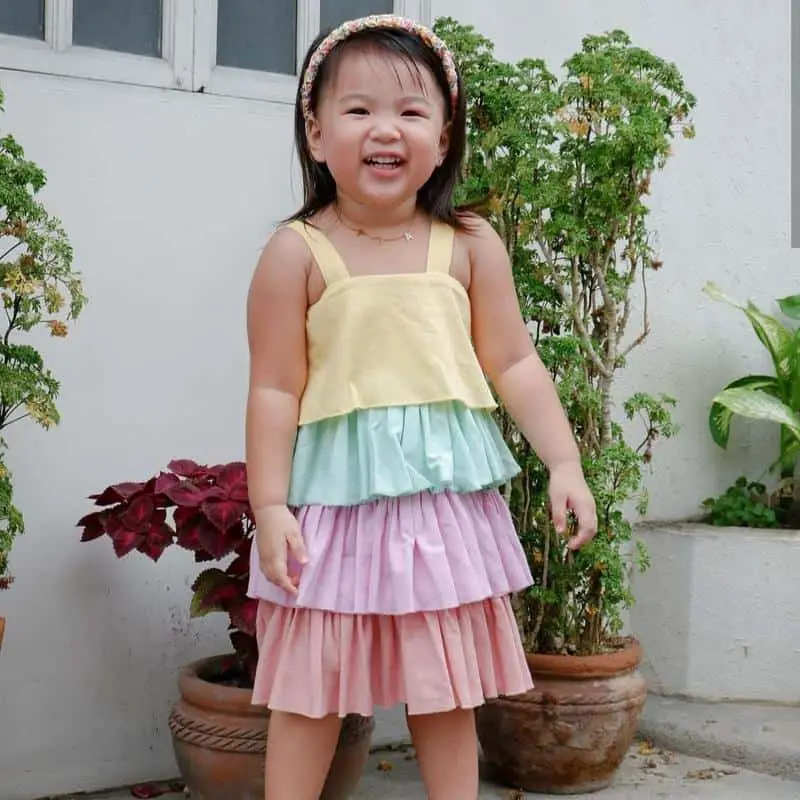 Little braided headbands are some of the most popular because they offer such a nice and easy twist.
So, if you are looking for the best style for your kid that is enough to create anytime at home, then this is the one where you will need so little. The braided headbands for little girls need just a couple of bobby pins, as well as some ponytail holders.
If this is the first time you are making a braided headband, don't worry, as there are many video tutorials available to start learning different styles.
Personal opinion: Never forget that practice makes perfect, so never stop exploring this style.
Two Braids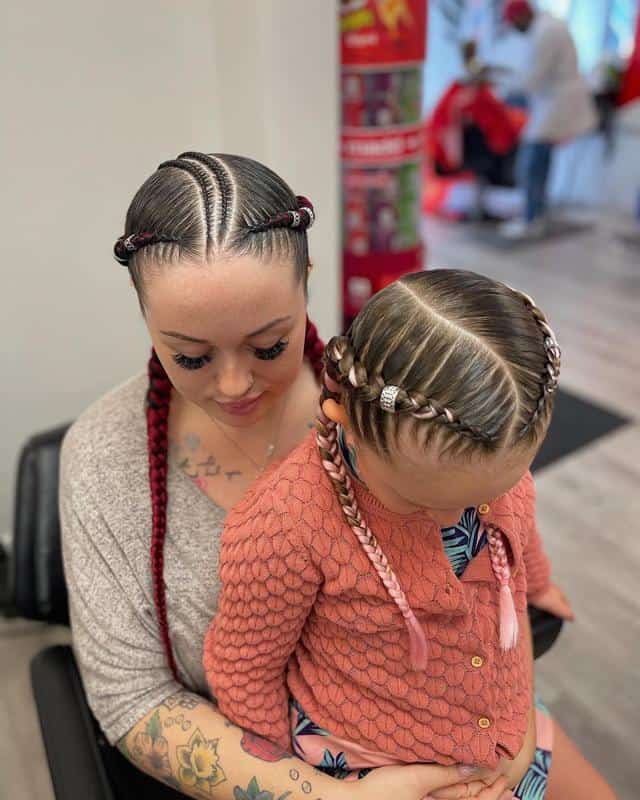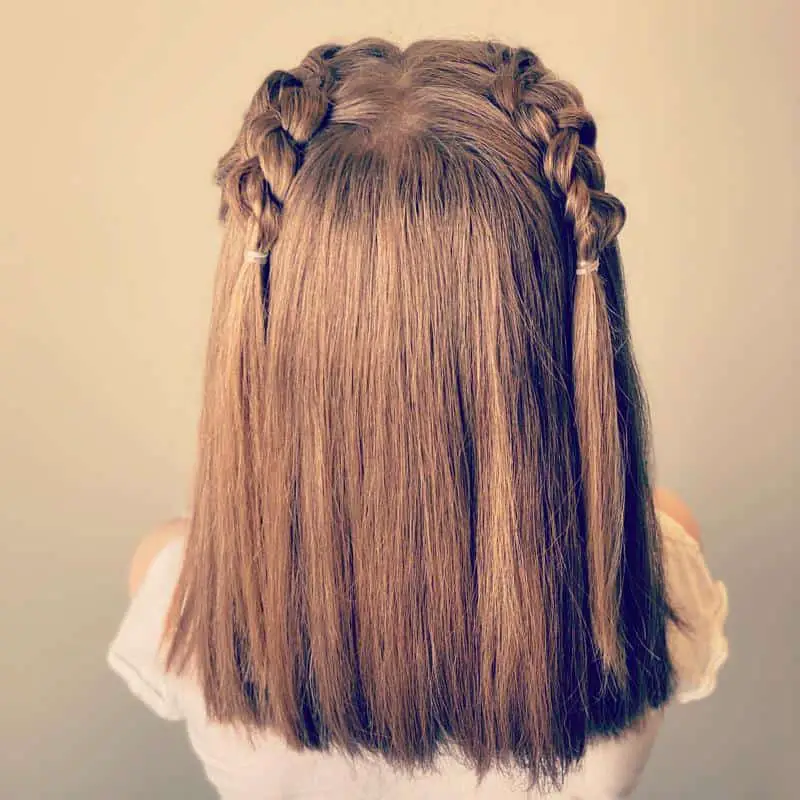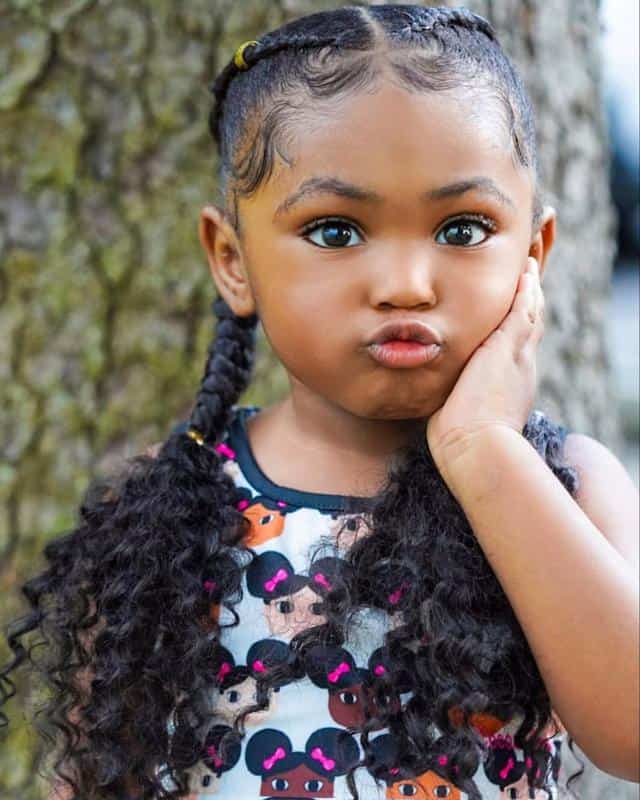 One of the classics yet favorite hairstyles for little girls is the two braids. This is the cutest yet timeless look you can offer your girl.
Moreover, it takes so little time to complete this hairstyle. Furthermore, you don't need a hair tutorial for this.
How to: you will only part the hair down the middle, then start braiding each side in a loose rubber band until the hair stays intact.
Tip: If you want to make your work even easier, you can spray the opposite side using a spray bottle, comb the hair all flat, then start braiding the next side too.
Make sure you have some small rubber at your fingertips so that you won't ruin your fabulous braid. If you feel even fancier, use some small hair bows right at the top of each braid.
The Classic Little Girl Bun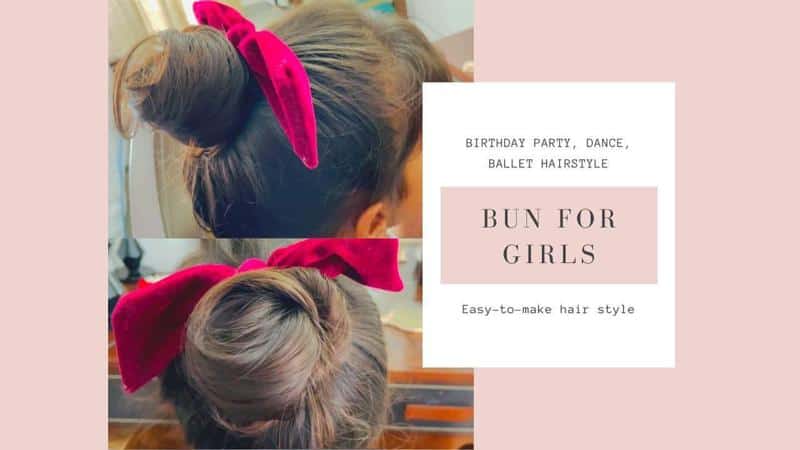 Can you imagine those chaotic mornings when you have so little time for any tiny activity? Well, you should start finding some easy and fast-to-do little girl hairstyles. The classic little bun is what you should focus on.
How to: Easy to make, you only need to pull the little girl's hair into a high or low ponytail, then wrap all the hair all around this. After you have done this, take some bobby pins and pin everything all together.
This sleek look can resemble the ballerina bun; however, you can play styles even more.
Tip: You can braid the hair first, then wrap it around the ponytail. If you want to make your work even more accessible, you can simply look for a bun sock and obtain the perfect look.
Milkmaid Braids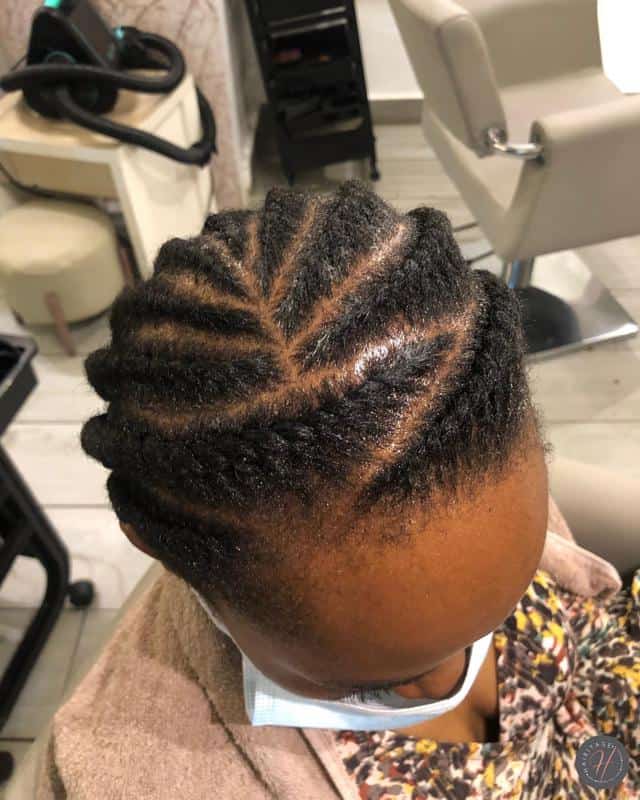 One of the most romantic yet favorite looks from this list is the milkmaid braids. This hairstyle looks so fancy, girly, classy, and cute.
How to: You only need to do two braids and fix everything using a handful of bobby pins. So, you will start by doing two braids, just like you will generally do, then cross them over the top of your little girl's head. Then make sure you will tuck the ends right under each other and use some bobby pins.
Cute Ponytail Hairstyles For Little Girls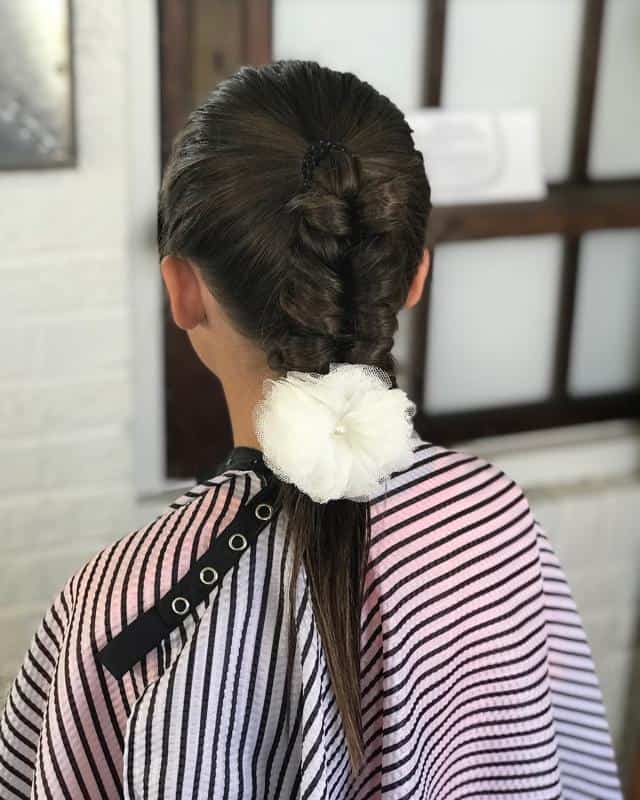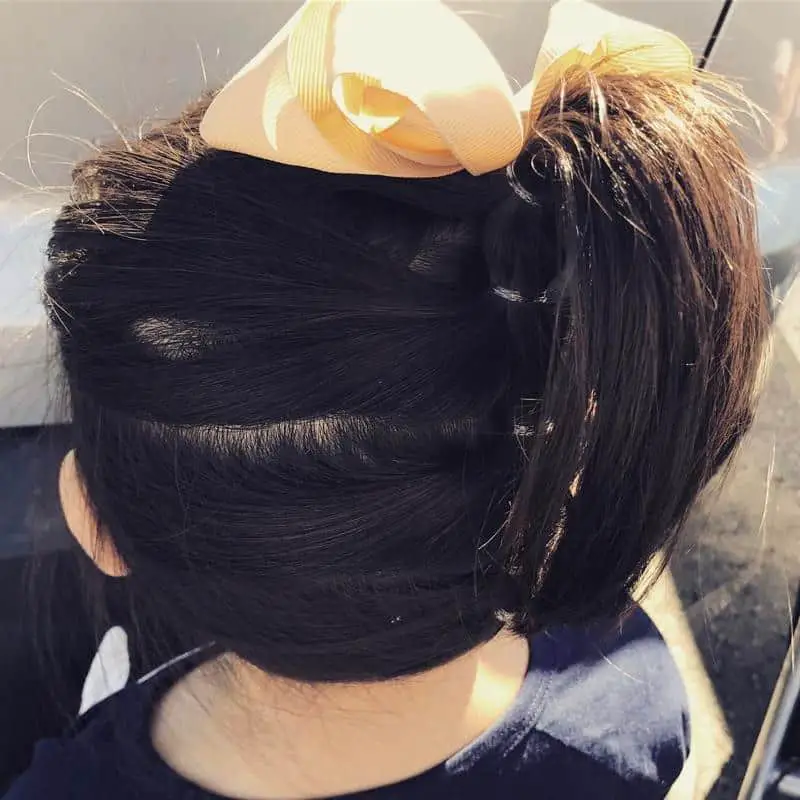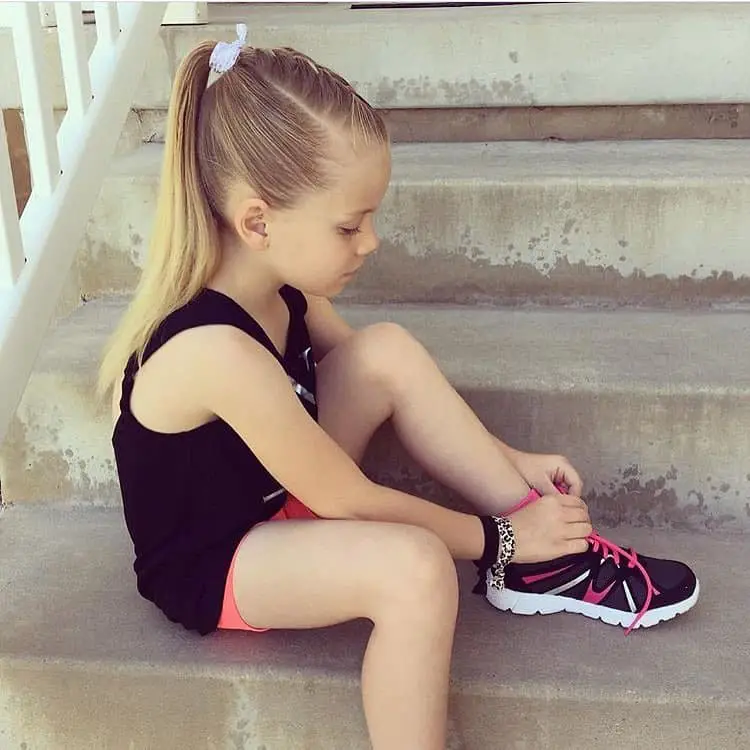 Let's talk about the most straight hairstyles for little girls: ponytails. These easy-to-do looks can turn into unique hairstyles; once you add some hair accessories, maybe braid the ponytail or make it look messy.
The options are limitless: you can make some pigtails, bubble ponytails, even a side ponytail and incorporate them in this hairstyle.
The simple ponytail is the ideal hairstyle for applying different tips and tricks to make it unique.
How to: You can keep a tiny portion of the hair right out of the ponytail, then twist it all over the bun. So once the bun is well-secured, wrap and secure the ponytail, the base of it and get a more elegant look.
The Half Bun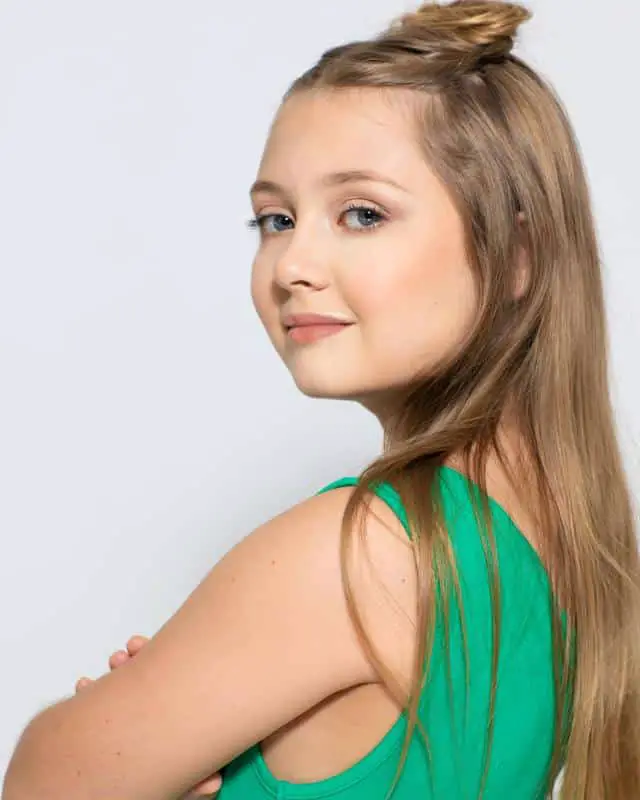 For the young girls with long hair, the half-bun will keep the hair off their faces while also looking cute and fancy.
Personal opinion: it will take you only seconds to assemble the hair and make it look voluminous and adorable.
Last Thoughts
Hairstyling the young girls' hair can be easy, quick, as well as a great activity. You just need to know the best hairstyles for children.
Today you have learned about the top ways to style your toddler's hair, so go to the shop and buy more colorful accessories.
Also Read: