60+ Stylish Pigtail Hairstyles To Adopt In 2022 (Make You Feel Young And Fresh)
When you shop through links on our site, we may earn an affiliate commission. This educational content is not intended to be a substitute for professional advice.
Pigtails might seem like a too childish hairstyle that some should leave all behind. However, today's article will prove to you the exact opposite.
Here you will find the main reasons you should reconsider the pigtail hairstyles today and make them part of your daily routine. Be fresh, cool, young, restless, and spunky.
You might be wondering which is the ideal way to create a stylish pigtail hairstyle effortlessly, right? Well, the best part is that there are so many methods to have this look and make it even cooler.
If you are in the mood to improve your hairstyling skills, keep reading and get ready for the next special occasion.
Once you get the good hang of these hairstyles, you won't understand how you could live without these awesome pigtails. But before starting your hairstyling journey, let's find more about the origin of this word and how this became such a loving way to tie up our hair.
The Origin of "Pigtails" Word
The original pigtail word appears way, way back in time, and it is an English term. This came from the 17th century in the American colonies and described the twist of chewing tobacco.
And there is a reason behind this: one of the main steps in processing tobacco was to twist a handful of leaves altogether to form a compact bunch that could then be cured, dried, and, finally, smoked.
Now, all those twisted tobacco leaves somehow resembled the curly tail of a pig; as such, here came the name of "pigtail." Eventually, the term pigtails were more and more used to describe the beautiful hair braids our mothers used to do for us.
Pigtails were very common and popular among soldiers and sailors back in the 1700s. Besides the pigtail hairstyles, another trendy smart way to dress the hair was the ponytail.
What Exactly is the Pigtail Hairstyle?
The pigtails hairstyle means taking a section of hair all tied back or sides of someone's head in a way that the hair sticks out or hangs down. Some people consider pigtails and simple braids are different hairstyles, while others call all of them simply pigtails.
However, examples are the most inspired way to see the beauty of pigtails' hairstyles. Down below, you will find the top pigtail designs you can try this year.
Enhance your look and try new ways to arrange your hair. Who knows? The new favorite hairstyle for you might be right below.
Modern Pigtails Hairstyle In 2022. Find The Best Inspiration
Stop listening to all those people telling you that pigtail hairstyles for toddlers would not suit you anymore. What if we told you that you could get the exact opposite? What pigtail hairstyles do is transform your look into a younger and fresher one. Furthermore, it is so comfortable that you won't even feel it.
If you don't have enough time and patience to search for all the pigtail hairstyles that would suit you, then you came to the right place.
Today, I collected lots of the cutest options to offer you some options about young hairstyles to try as soon as possible.
Start experimenting with these ideas, no matter how long your hair is, what color it is, or which texture it has.
Use your skills to make some trendy smart, beautiful pigtails, completely change your image, and gain a fresher, younger look. It is easy to reduce your age. You only need some hair clips, some scrunchies, and you are ready. Give a totally new refresh to the way you arrange your hair and start feeling more vibrant.
So let's start reviewing the most popular ways to comb your hair and turn it into a fabulous pigtail hairstyle.
Short Pigtail Braids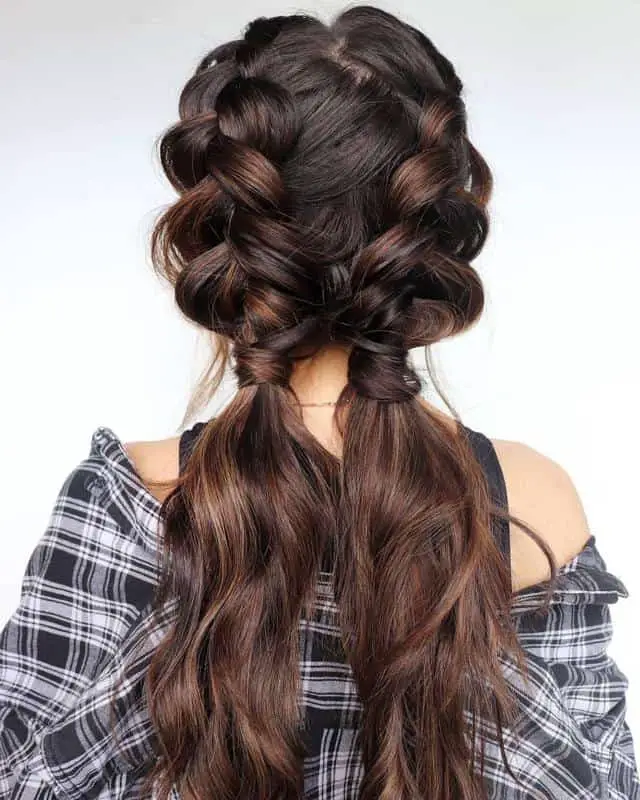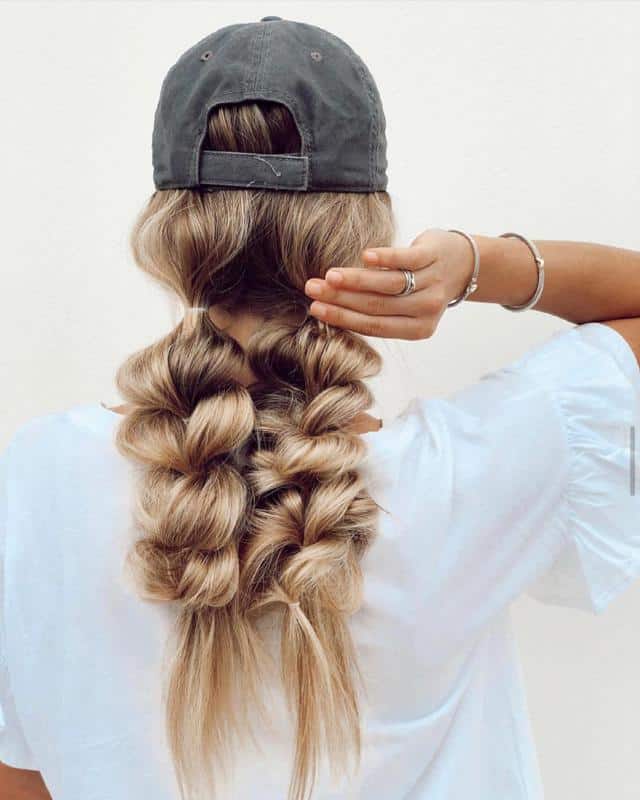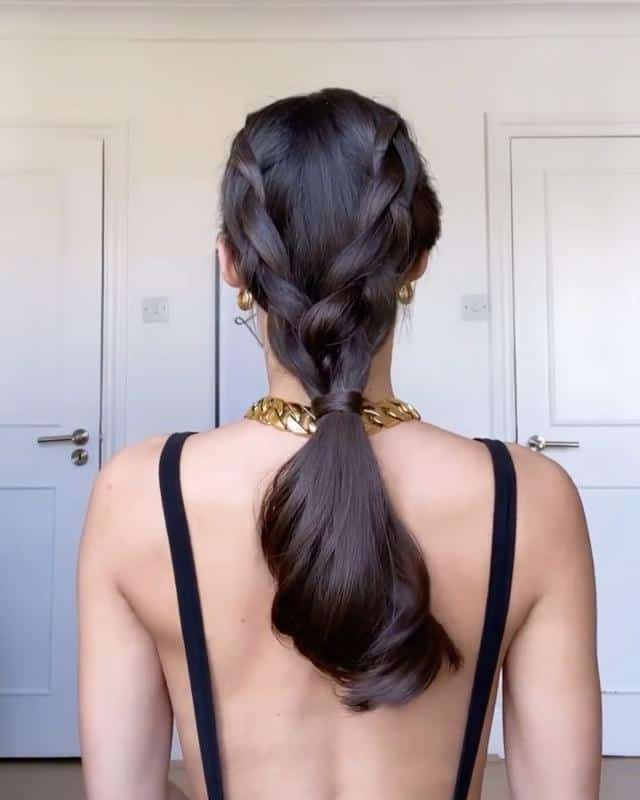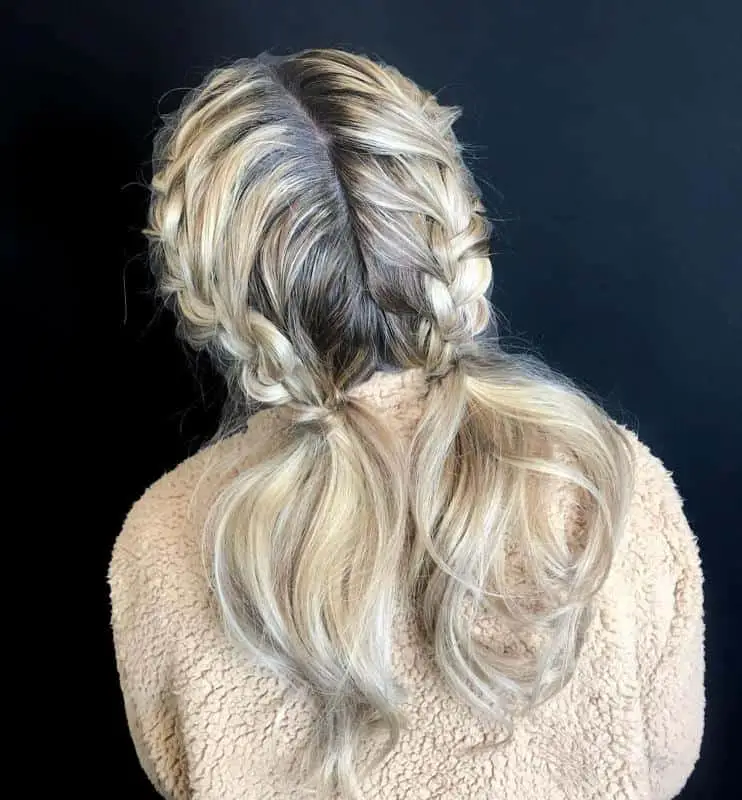 Don't want to braid your hair entirely but only add a bit of elegance? This cool look is easy to try at home and has short braids and long tails.
By braiding the tales only at their half, this hairstyle will give you a more mature feel.
There are many inspirations to help you out, and you will only need a hairbrush and some simple scrunchies.
Personal opinion: The bangs look so sweet, and you can make them side-swept or keep them pinned on the side.
Pigtail Buns Hairstyle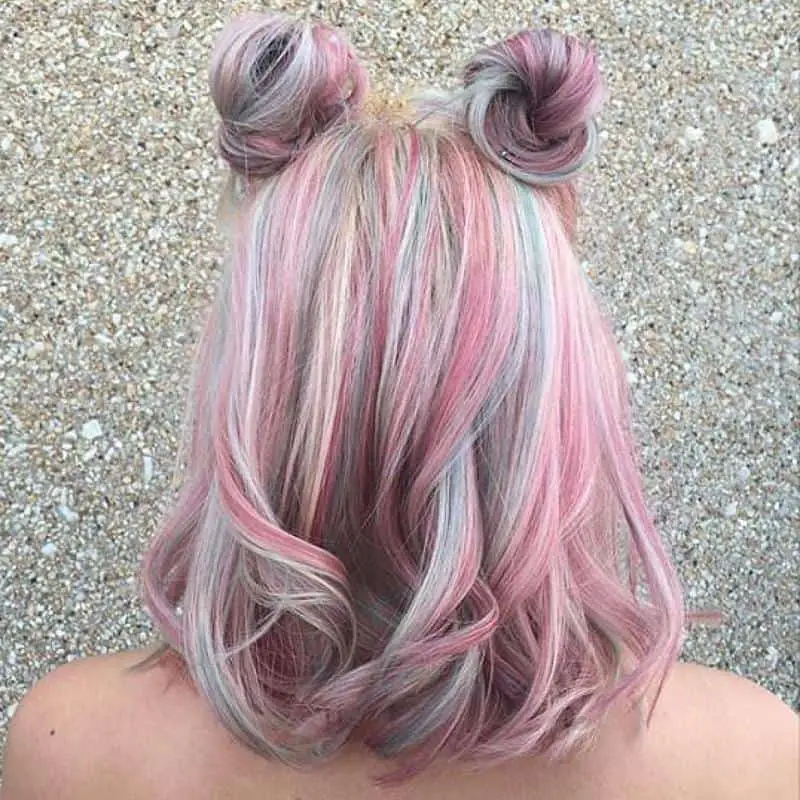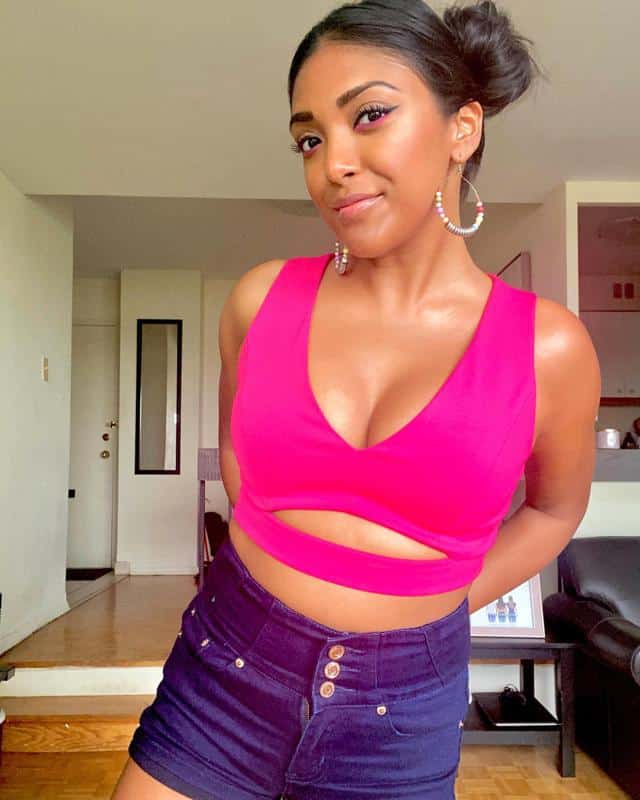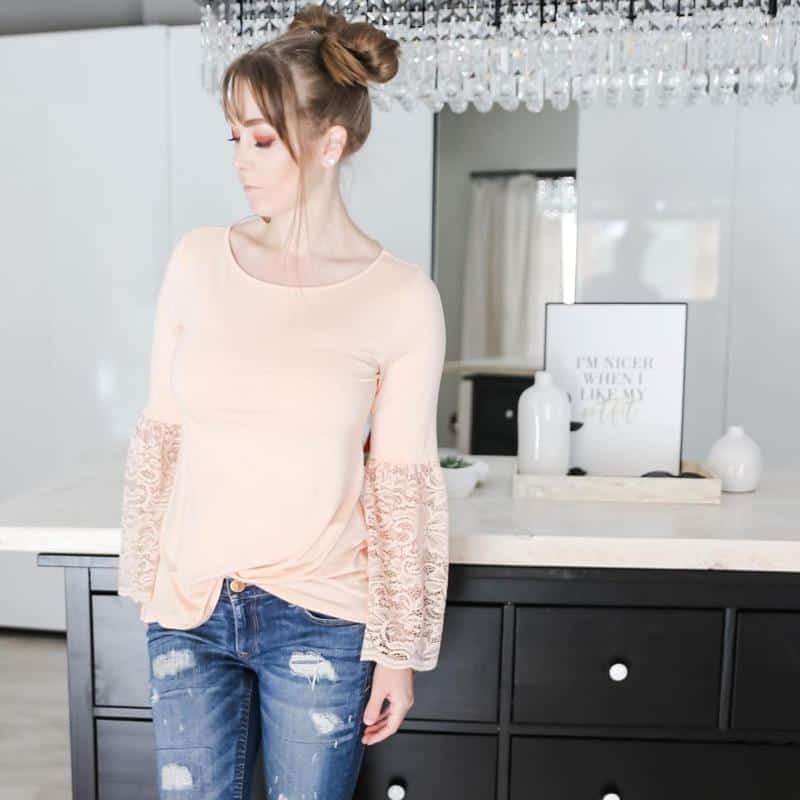 If you want to keep a young vibe to your hair, the pigtail buns hairstyle has a bohemian vibe that you can get in simple steps. How can we describe this look? Well, it is simple but still comes with messy sophistication.
There are three key steps to help you get the pigtail buns hairstyle:
Firstly, gather your hair into pigtails
Loop each of them into messy twists
Catch the buns with some black or "invisible" rubbers
Check the photos above and find some good inspiration for your next hairstyles.
Personal opinion: I think this goes well with any hair color. However, I do strongly love how it looks on colorful hair.
Reversed French Braids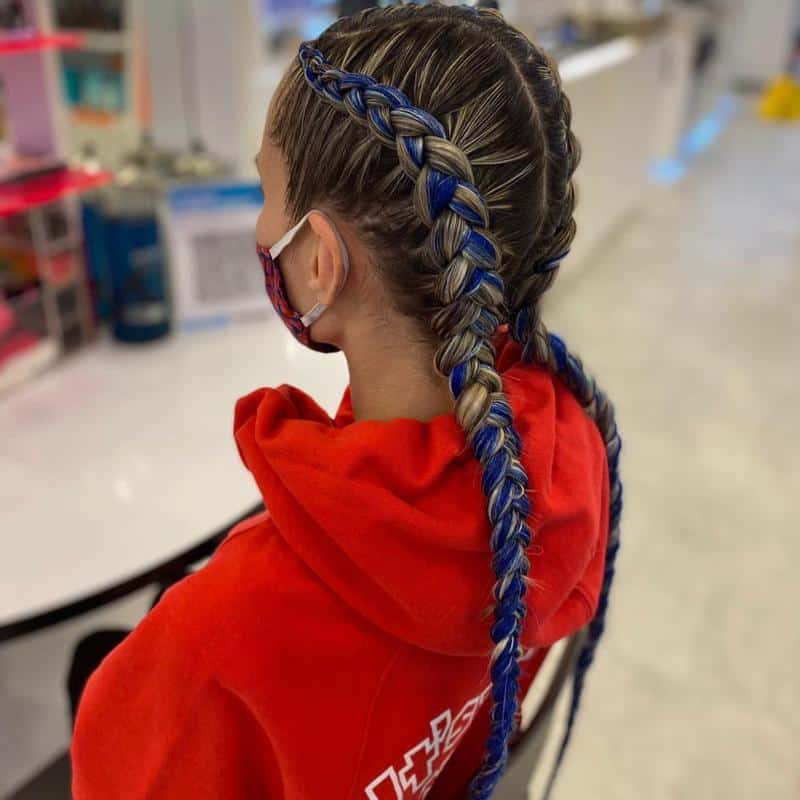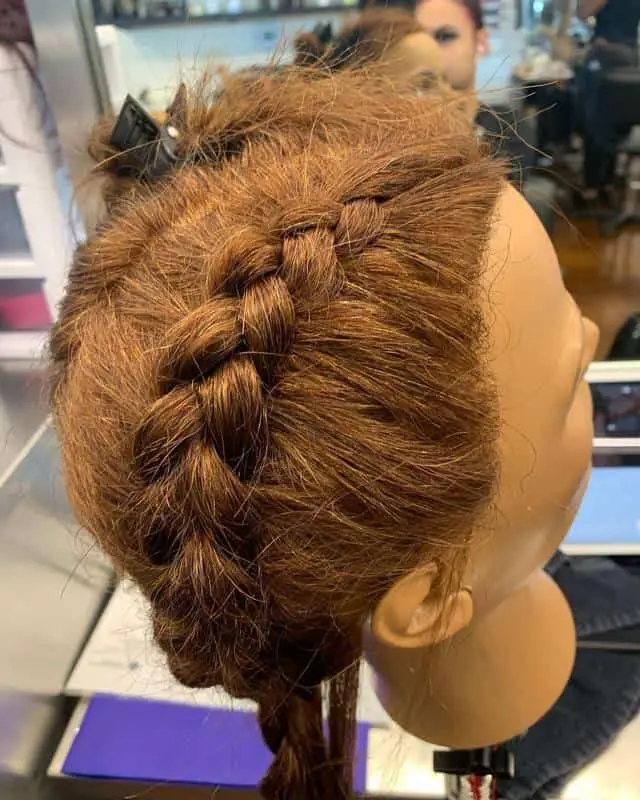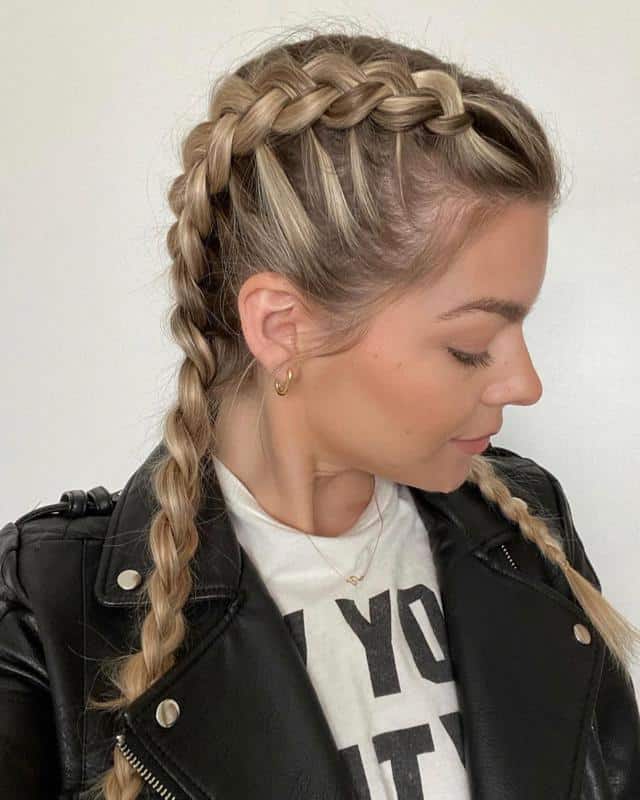 One of the pigtail hairstyles for long hair that is easy to get are the reversed french braids.
These are iconic for some celebrities and will keep your hair altogether, although it is very long.
The pigtails hairstyle images above show you how awesome and cool these reversed French braids can look.
Tips and tricks
If your hair is not that long, try using some extensions and enjoy a fantastic hairstyle.
Double Top Pigtails Knotted Buns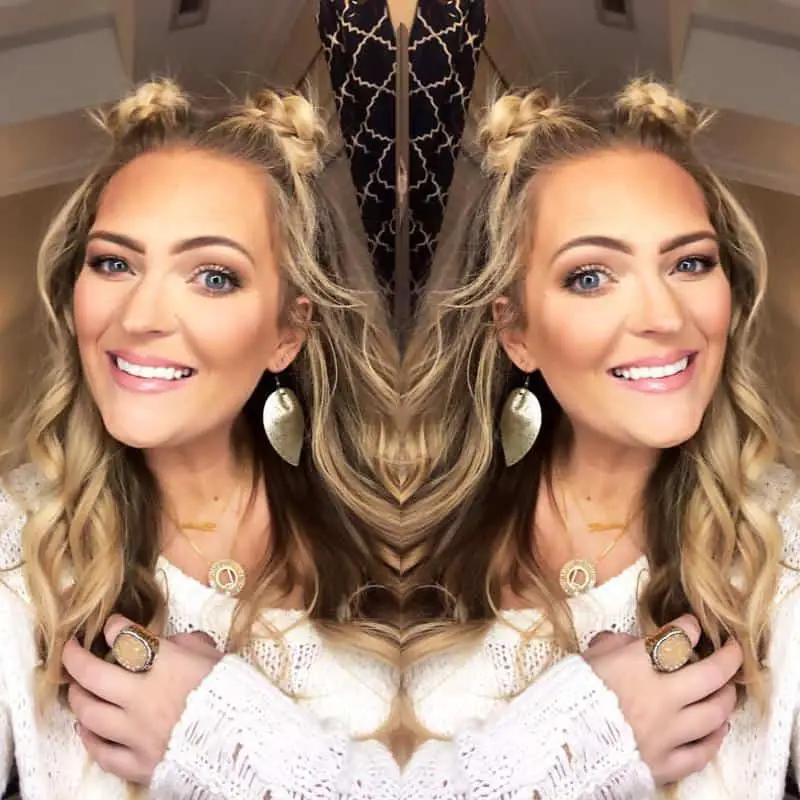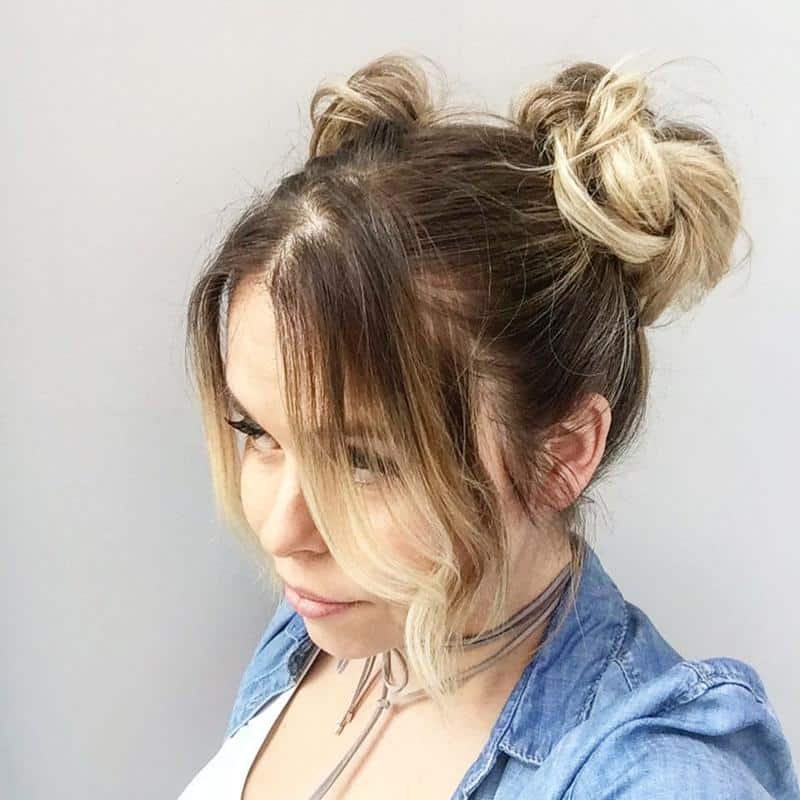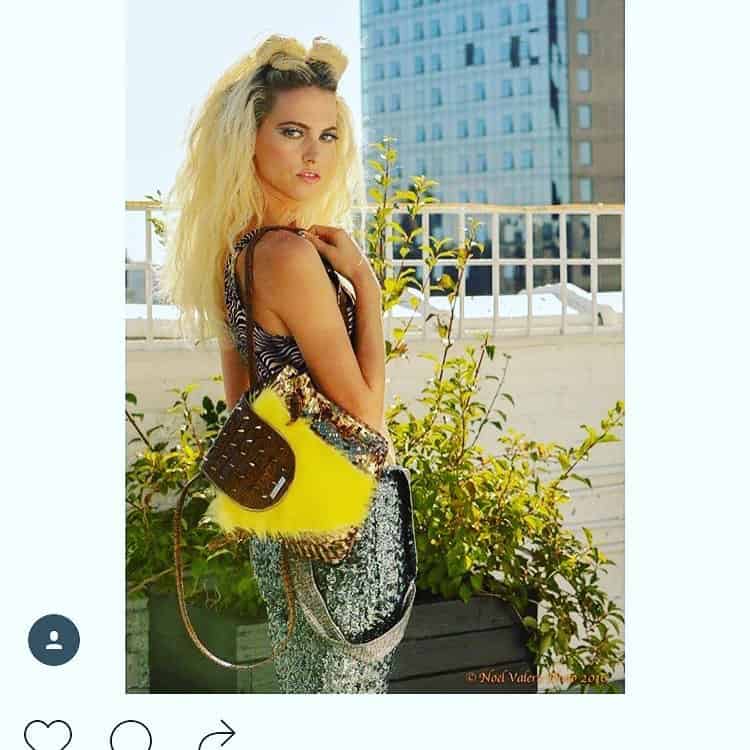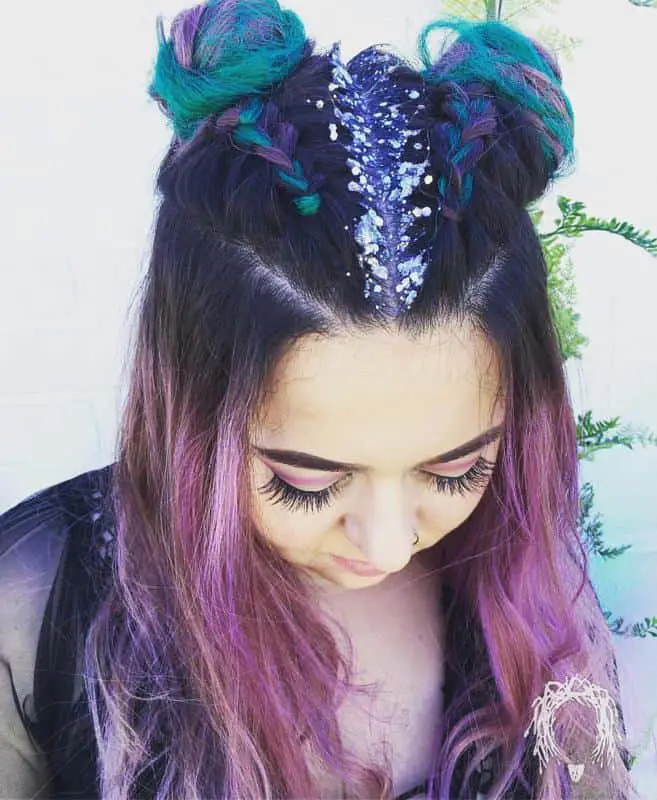 The double top pigtails knotted buns have a more cartoon, playful style, and there are so easy to achieve.
You don't have to be a child anymore to enjoy this festive look.
Tips and tricks
Just start by dividing your hair into halves, then twist each of them into some high chignon.
Personal opinion: If you want to have a more relaxed look in the end, then leave the tails all loose, and enjoy your best pigtail hairstyle.
French Braid Pigtails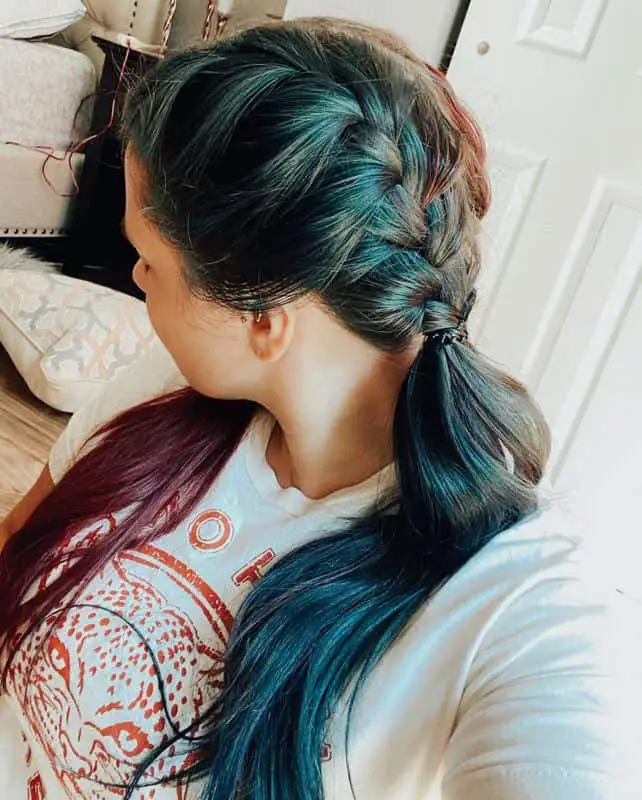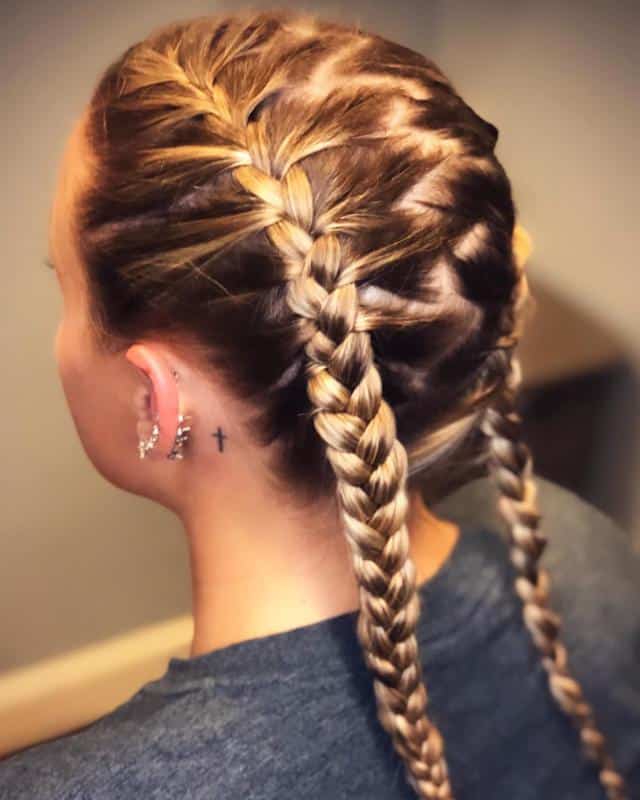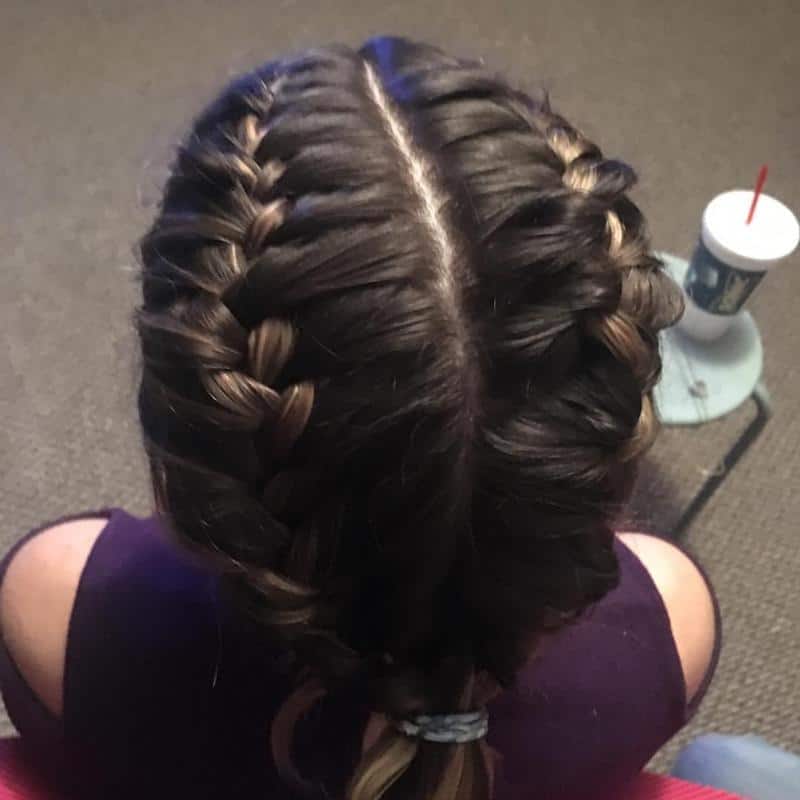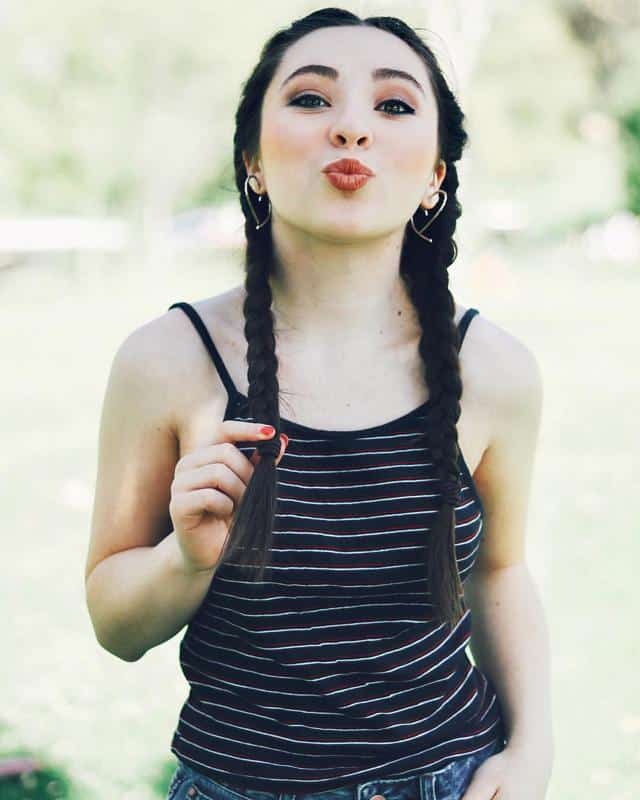 The French braid pigtails have long been some of the best pigtail hairstyles for black toddlers. However, you can enjoy this easy hairstyle at any age.
This one is pretty common on Instagram, as it is easy, appealing, youngish, and so fresh.
Personal opinion: Whether you want to braid the whole hair or leave the rest of it to loose into ponytails, it is only up to you. What is for sure is that you will look amazingly cool at any age wearing the French braid pigtails.
Ribbon Pigtails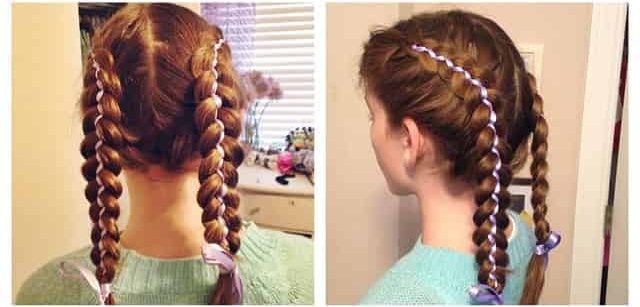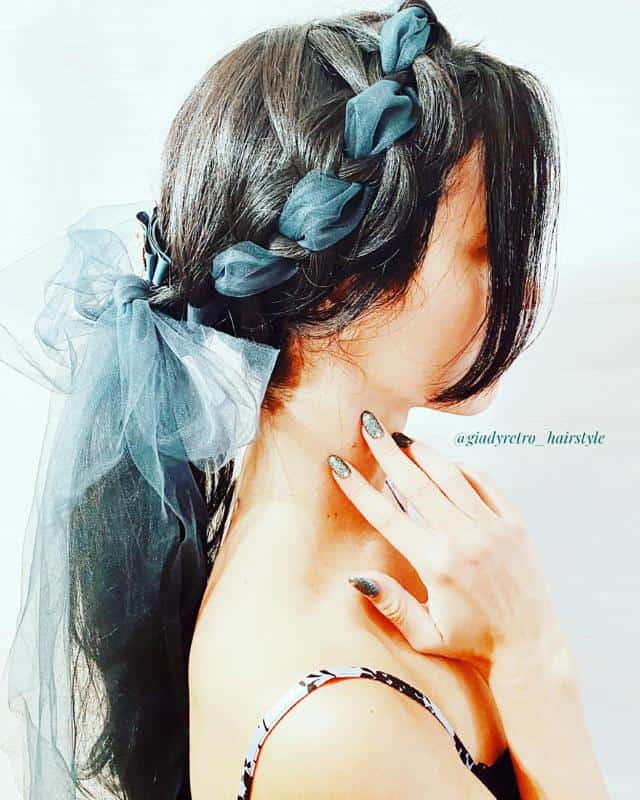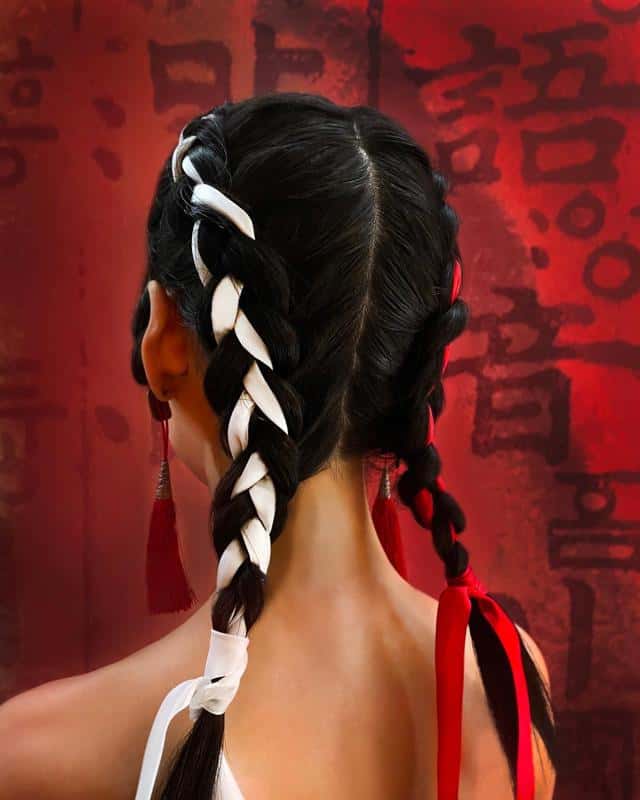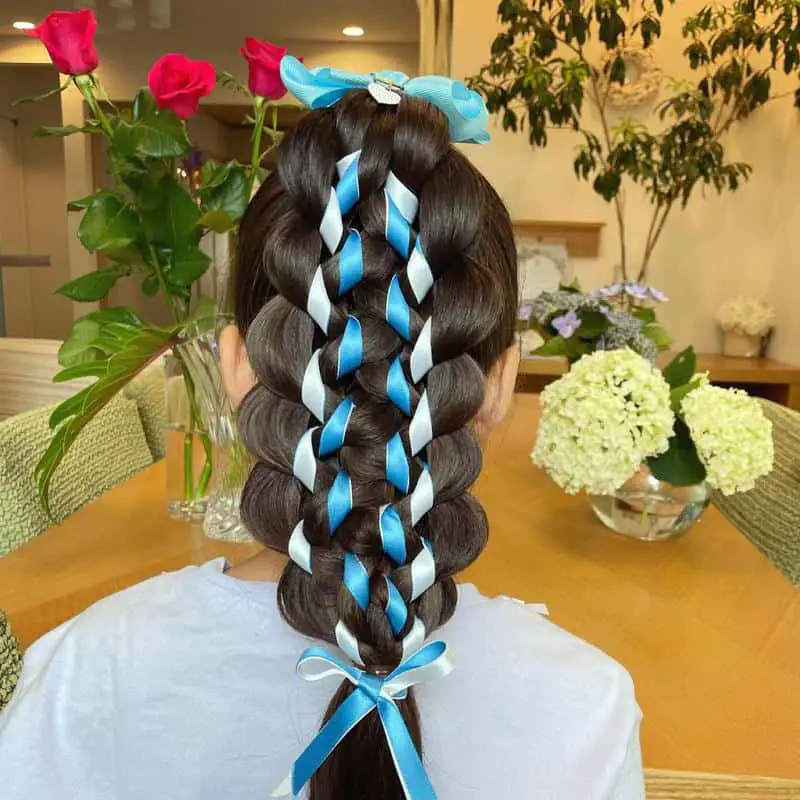 If there is an exquisite, colorful, unique pigtails hairstyle look to try, well, consider the ribbon pigtails. They look so bright and fresh; you will simply love them.
Tips and tricks
The steps in getting this look are simple: you only wrap a ribbon through each braid.
Personal opinion: This is not only a hairstyle but a great way to add some pizzazz to the outfit and match your hair with the clothes or celebration you are going to. The above pigtail hairstyle images can be your starting point.
The No Part Pigtails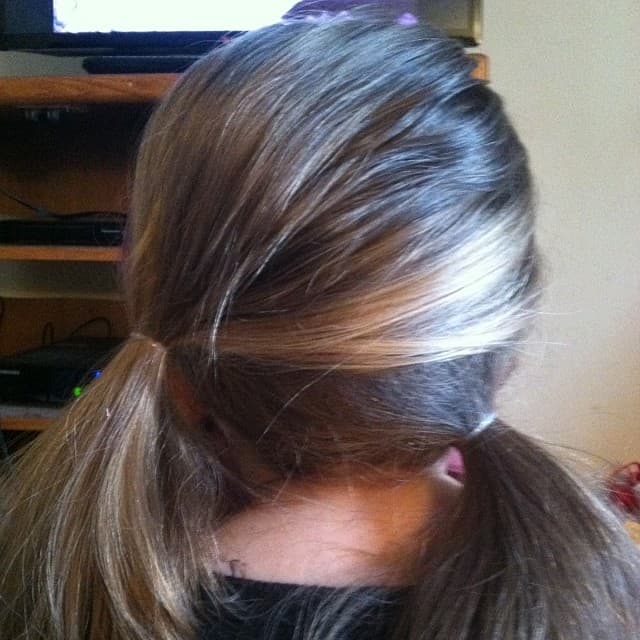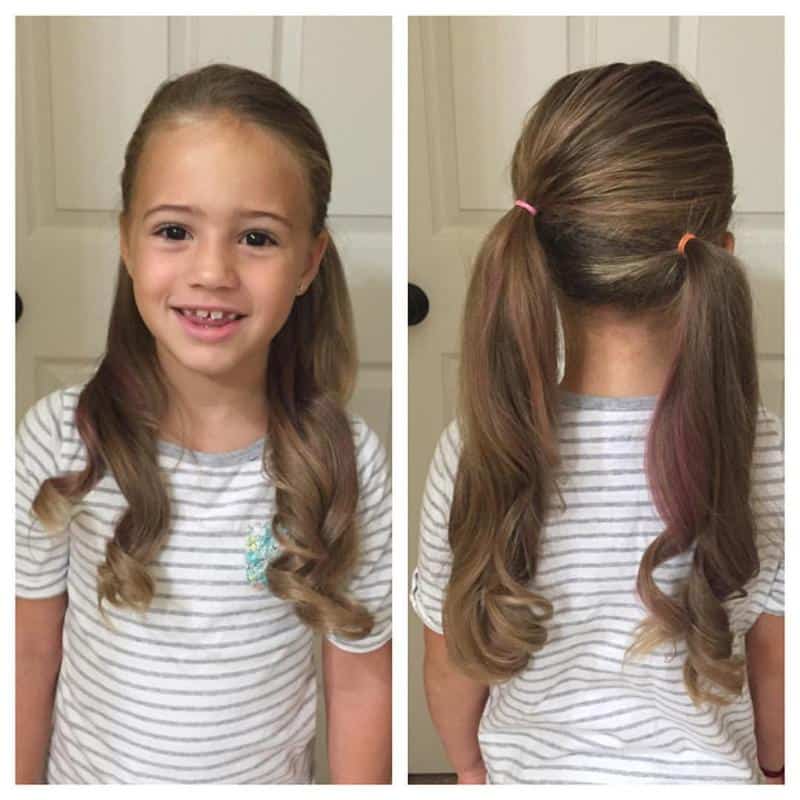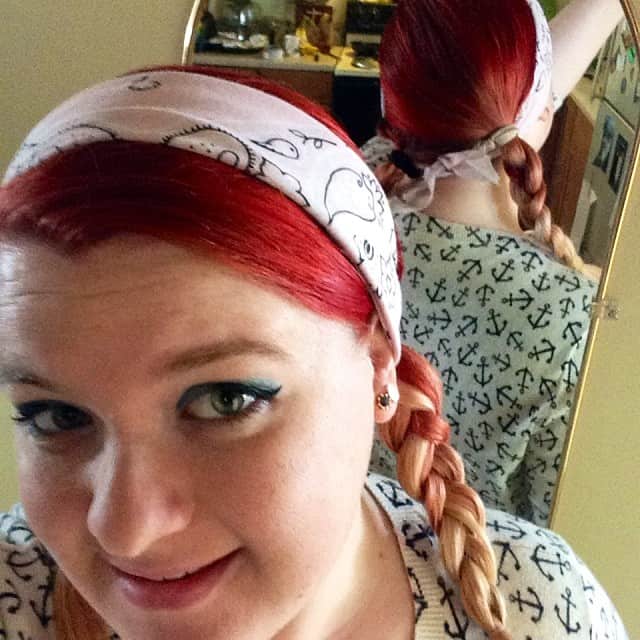 Feel like you don't have the necessary skills to get that perfect parted hair in the middle? Why don't you try something more particular and attract all the looks on you?
This pretty style is kind of a twist to the classic symmetrical pigtails, but with a different part.
So if you are in the mood for something more eccentric, this hairstyle is for you.
Tips and tricks
The key to getting these no-part pigtails is pulling the hair from one side across to the other.
Personal opinion: If you have some colorful highlights in your hair, then the pigtails will look fantastic.
Oversized Pigtail Braids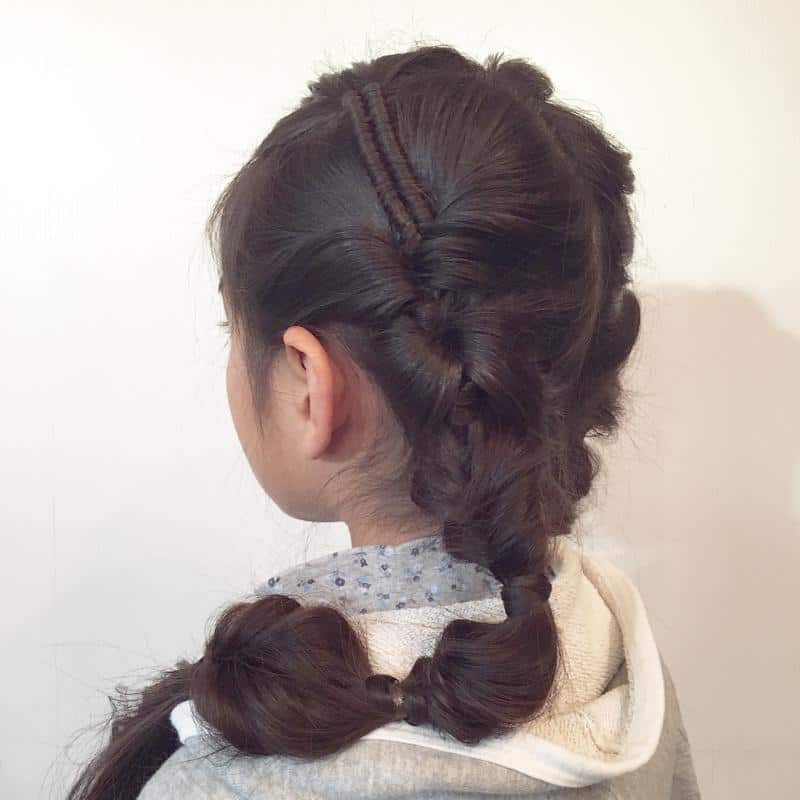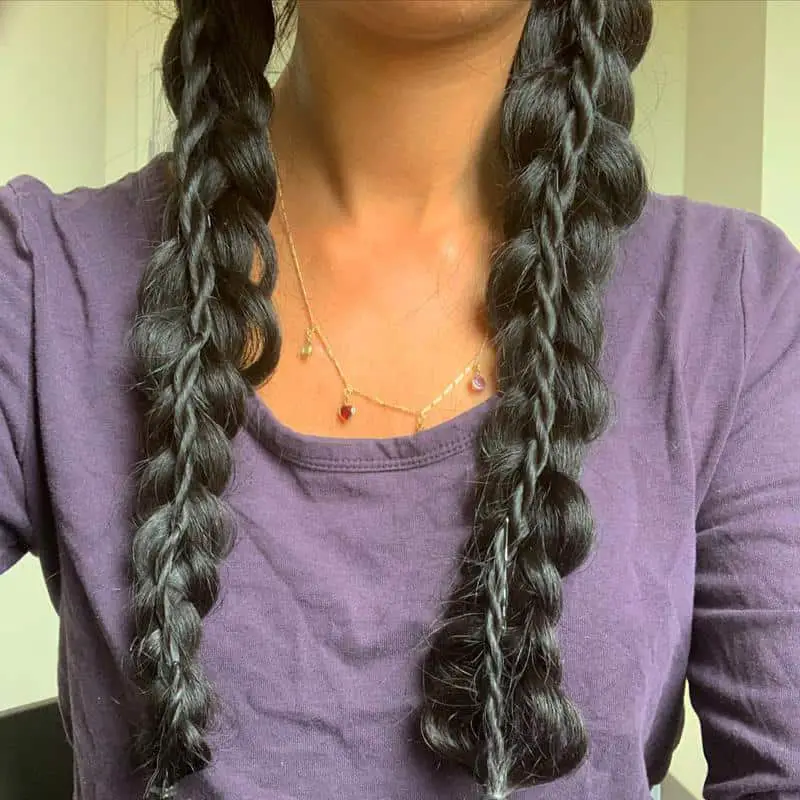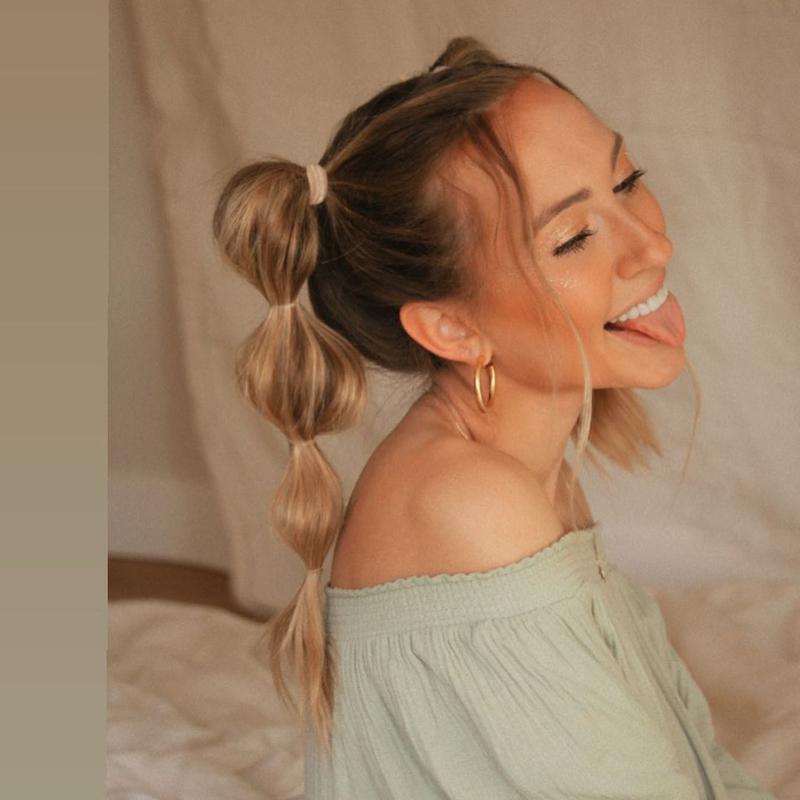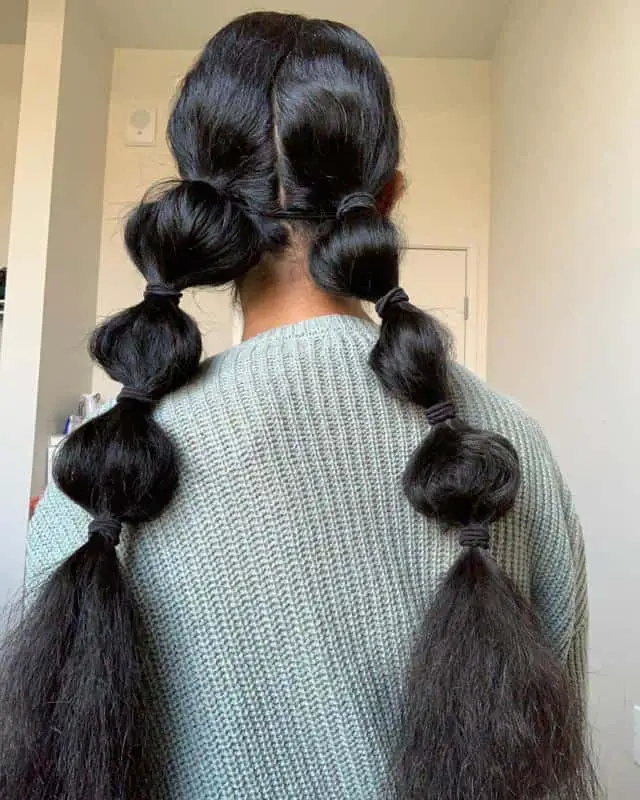 The larger the braids are, the more you should try them. These pig hairstyles for black and blonde hair look amazingly cool, so I dare to make them.
Some are reverse French braids, while others are simple sections of the hair, tight together with some scrunchies, then loosen evenly.
Getting the large pigtail braid is simple; the key is to loosen them up. Level up the go-to French braids and try these chunky pigtails instead; they will look more fabulous than ever.
Tips and tricks
Don't forget to use your fingers to loosen the braids and use some extensions if you need more volume. Moreover, you can use some hair textures if you are more of a chunky look kind.
Fishtail Braids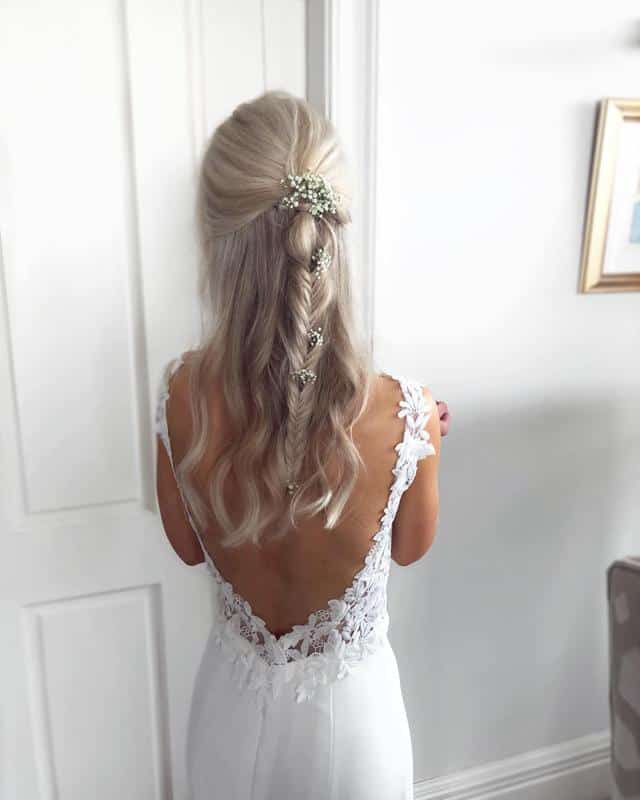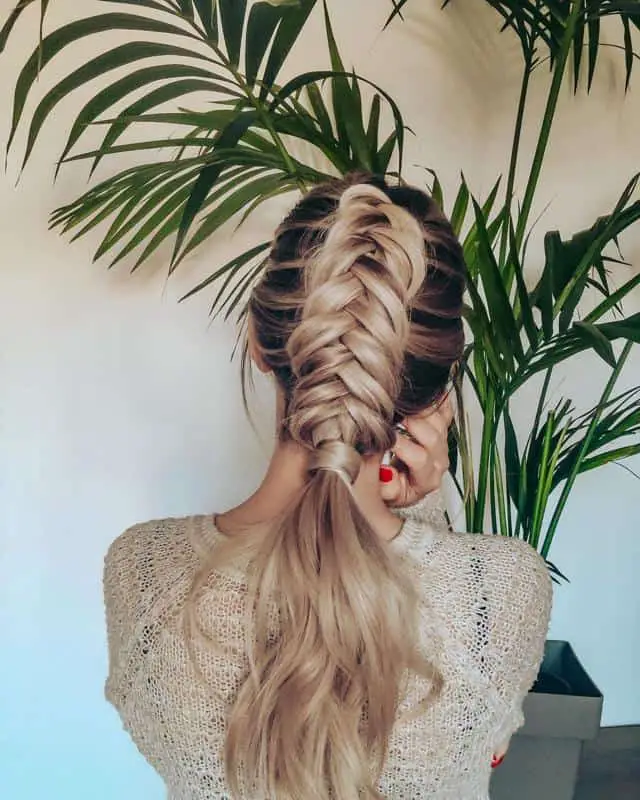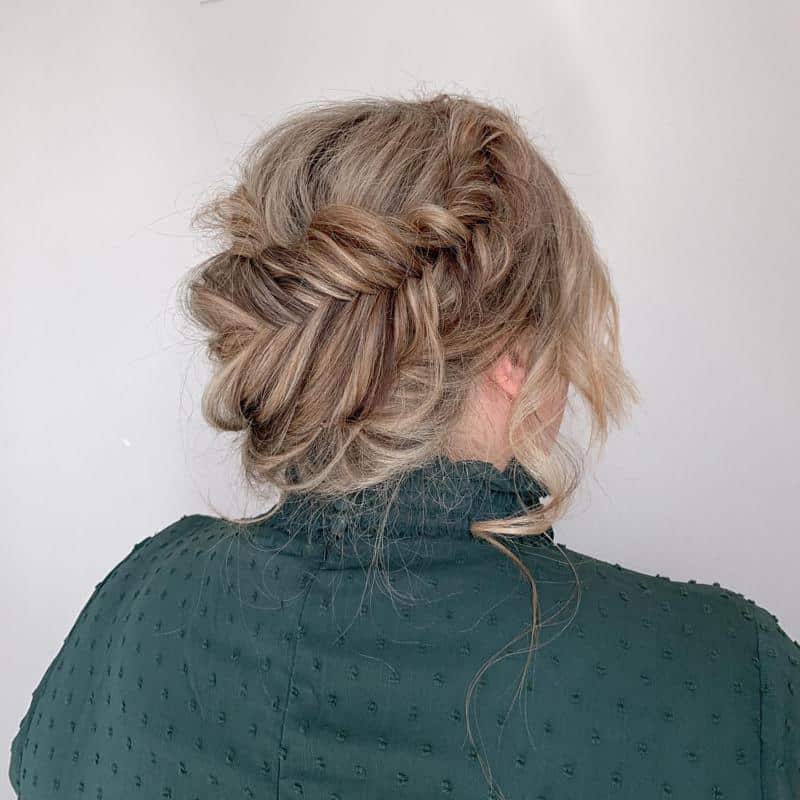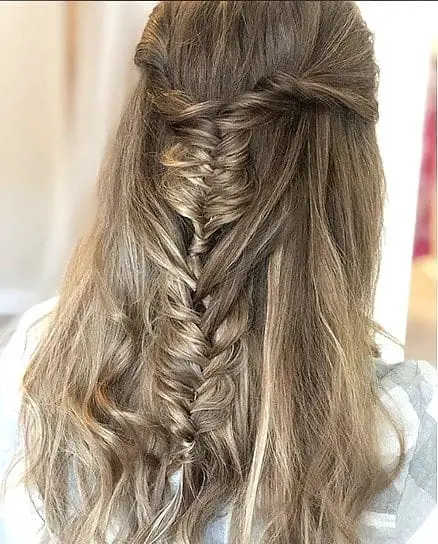 Let me tell you just this: if these are not the most elegant pigtail hairstyles you have ever seen, I don't know which ones are.
The fishtail braids are a fun variation of the original pigtail hairstyles but with a more fairytale-like vibe.
Although for some of you, they look a bit difficult to achieve, well, they are pretty simple, though. There are lots of helpful tutorials to guide you until you reach the best fishtail braids ever.
Personal opinion: This type of hairstyle goes amazing on special occasions, such as weddings, proms, cocktail parties, and so on.
Criss-Cross Pigtail Braids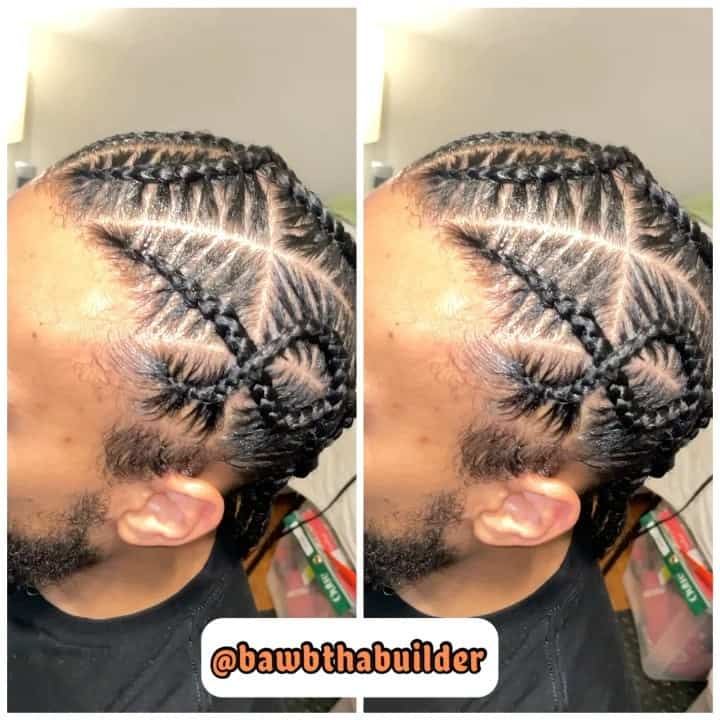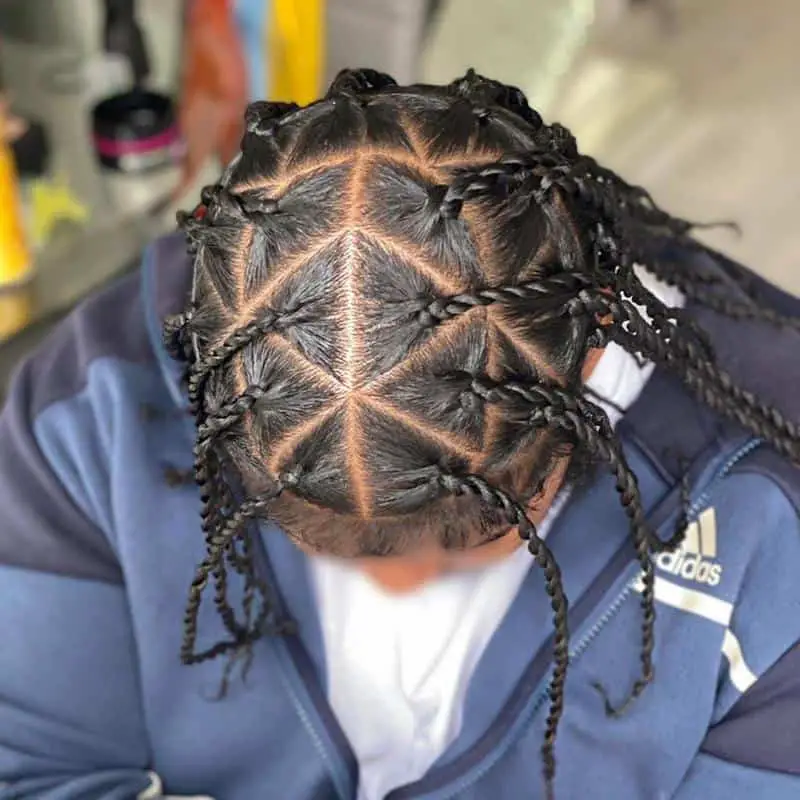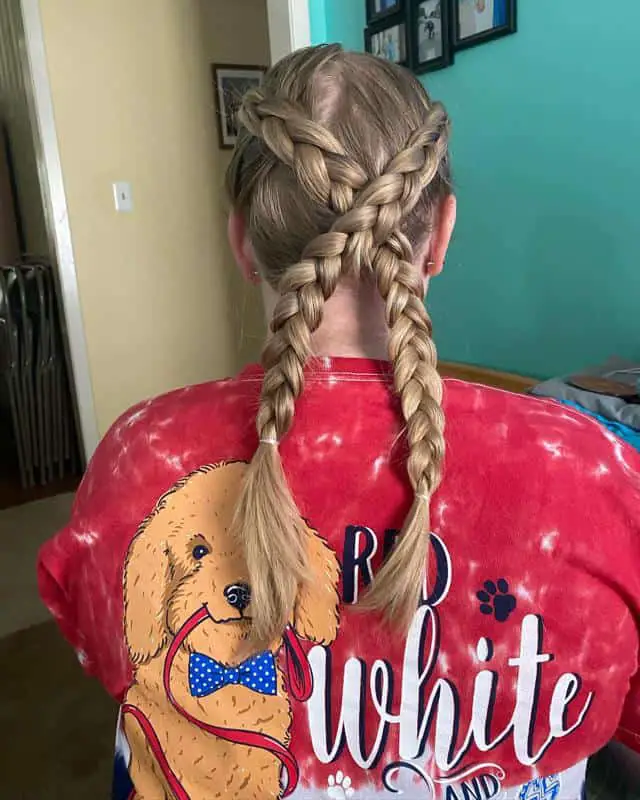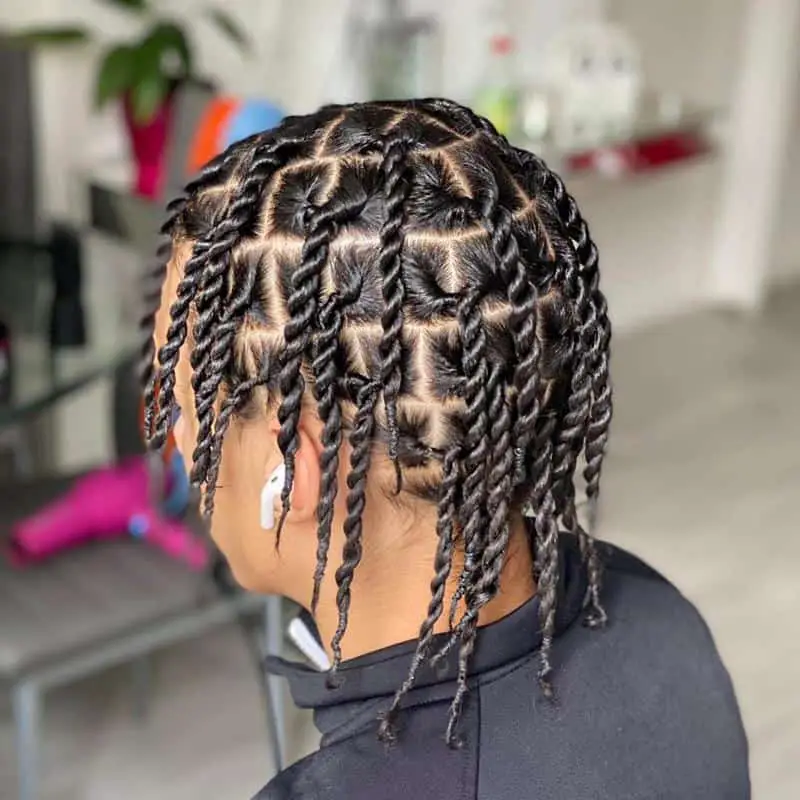 This style of criss-cross pigtail braids is a more complex one. Ideal as pigtails hairstyles for black toddlers or even for men, the criss-cross ones will get all the attention from the people around.
While the technique is not that difficult to get, you only need more time and skills to obtain the perfect pigtails.
Personal opinion: Just relax, watch some helpful guiding videos, then try to make your very own criss-cross pigtails braids.
The Embellished Pigtail Braids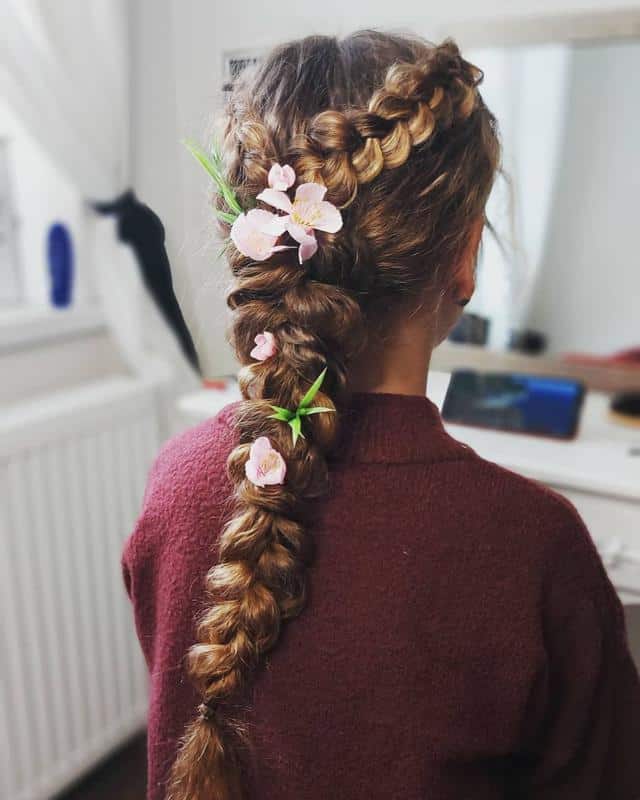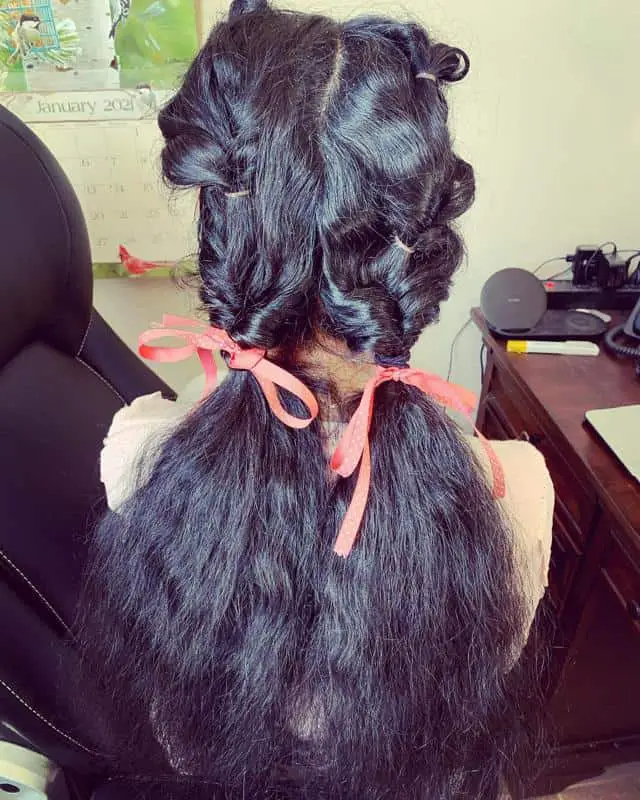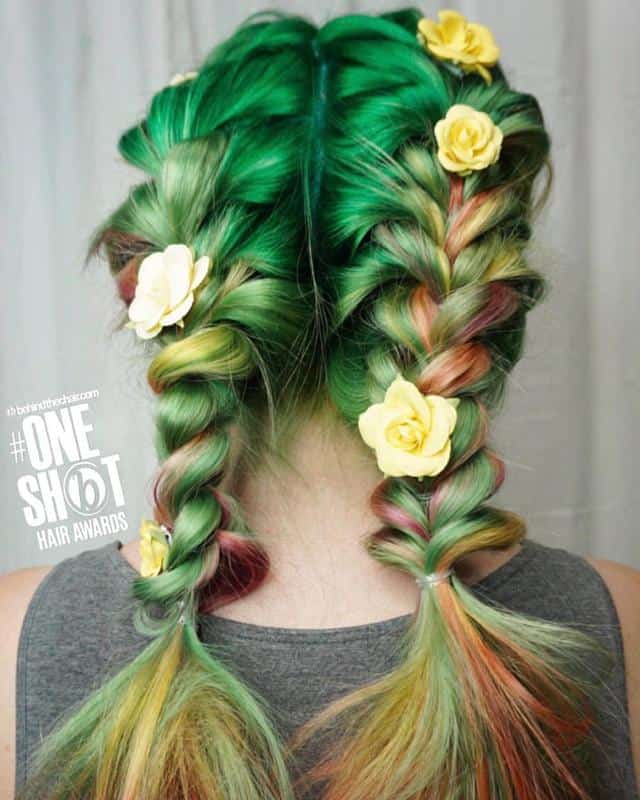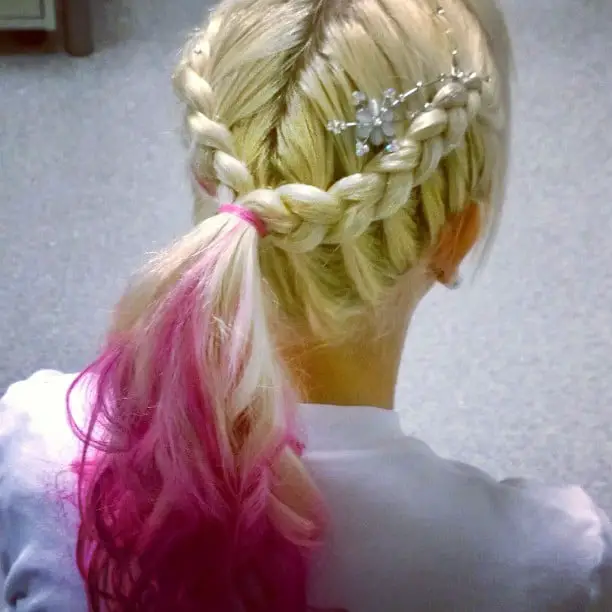 For some people, enhancing the final look of their pigtail hairstyles might mean adding some colorful highlights. While for others, embellishing the pigtail braids means putting pearls, elegant hair clips, flowers, or headbands.
This involves both tiny braids, as well as large, fluffy ones.
Tips and tricks
Use faux pearls for the smaller ones and natural flowers for the large braids.
Personal opinion: Whichever is your favorite way to cheer up the pigtail braids, take your time and be creative. The final pigtail hairstyle will be an incredible look.
Tiny Pigtails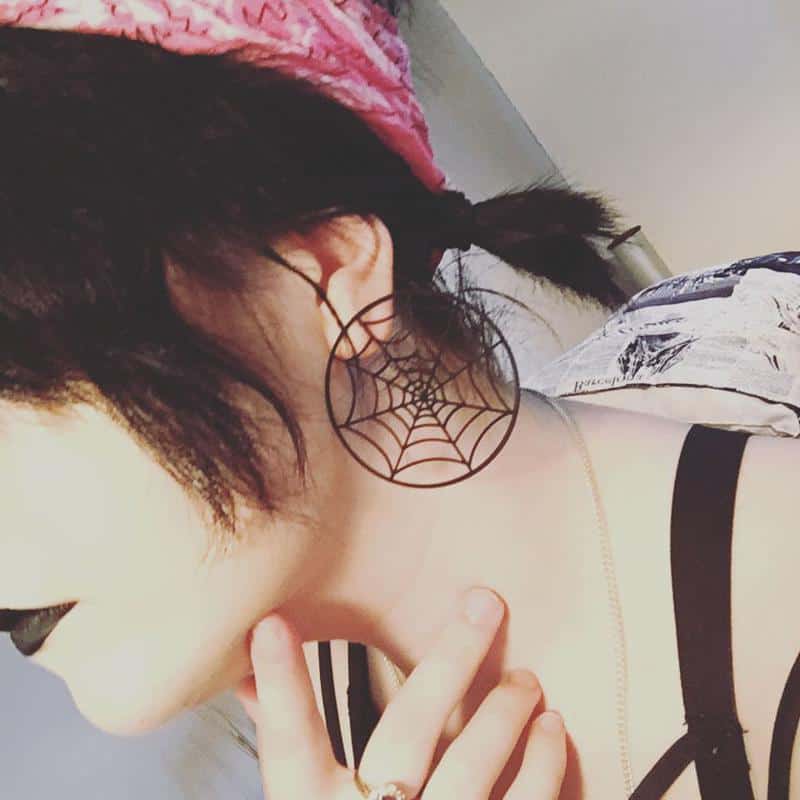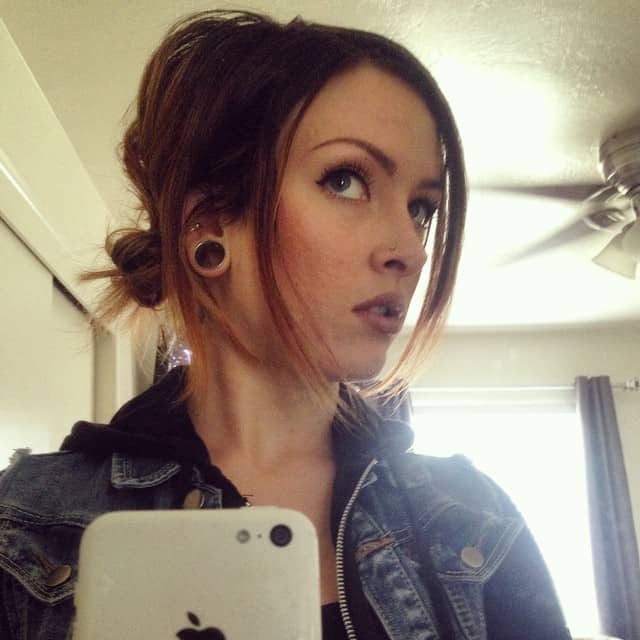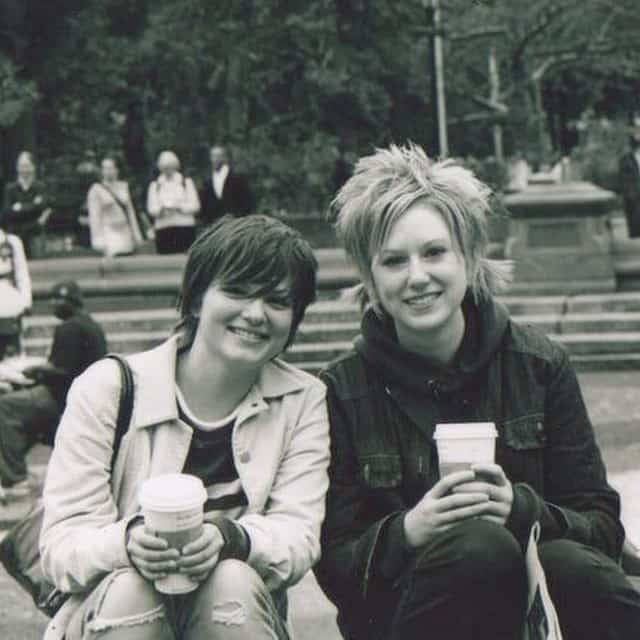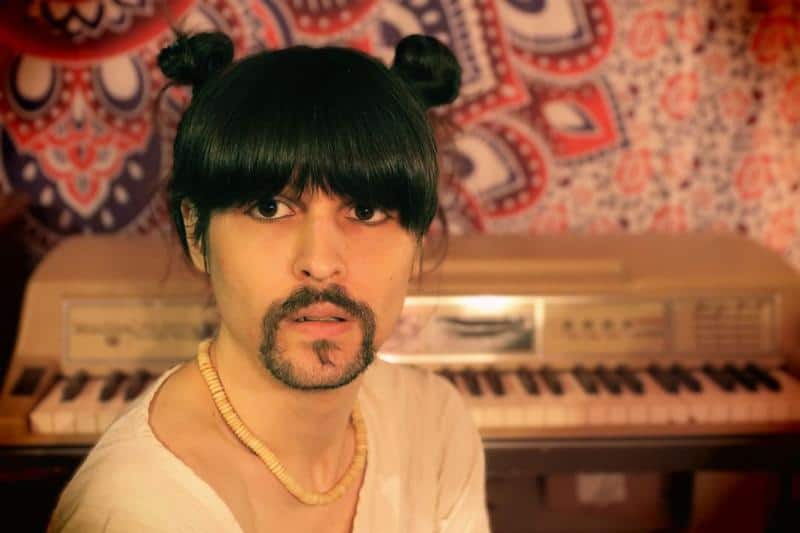 Who said pigtails are only for long hair? Here is a different look, ideal as pigtail hairstyles for men and those of you who have short or thin hair.
Tips and tricks
Try to make the twisted tiny pigtails right on top of the head, so they will seem like mini buns.
Personal opinion: They go well for men, women, and children and give them a young, cheerful vibe.
Pigtail Hairstyles With Weave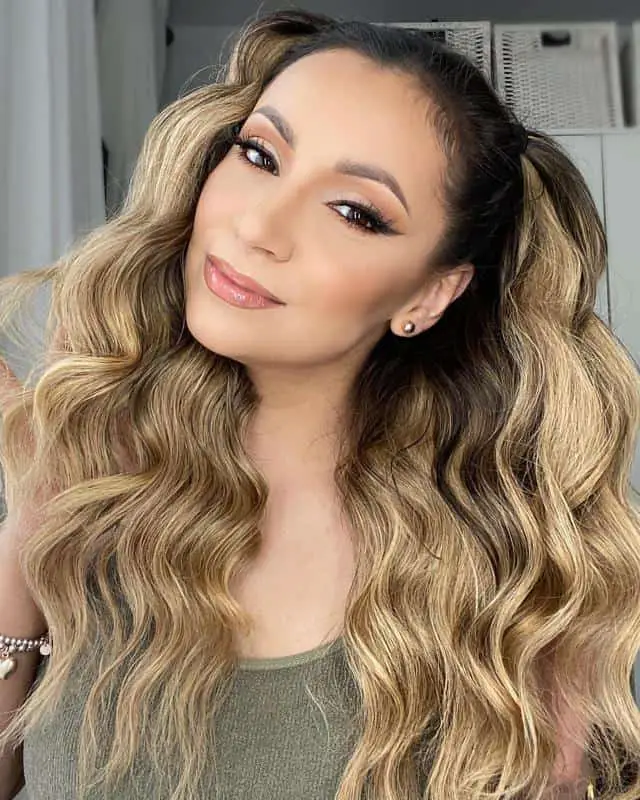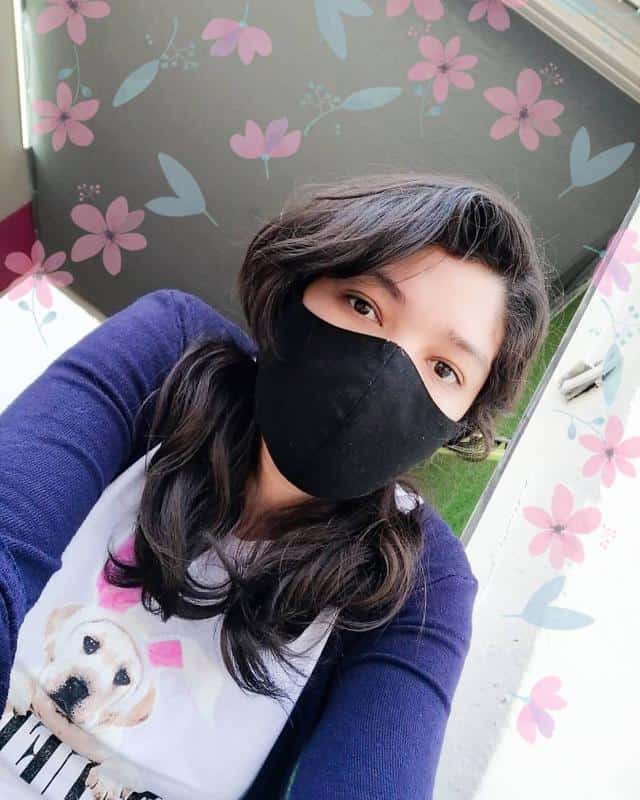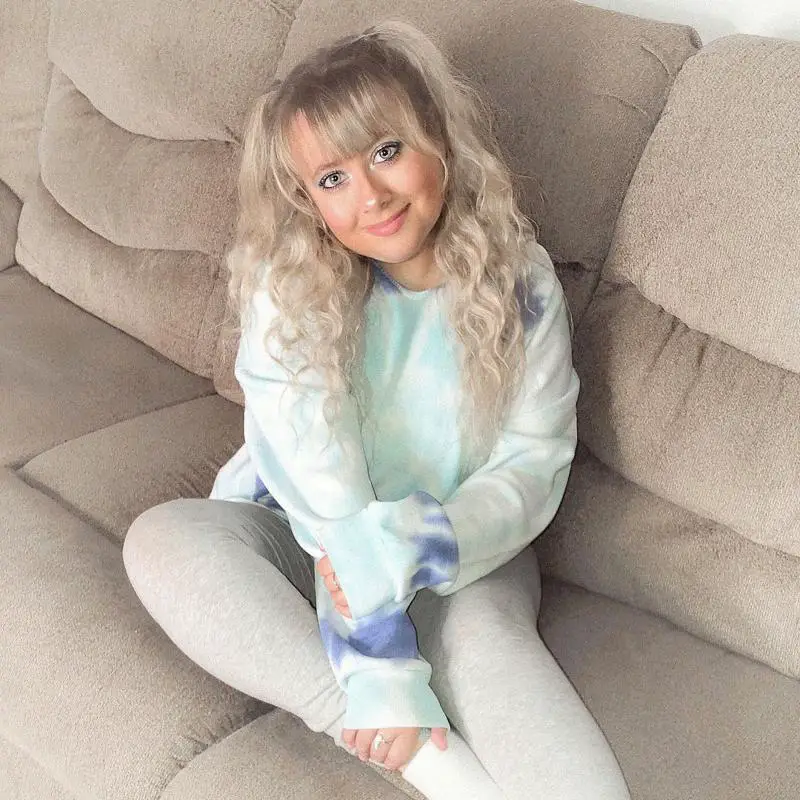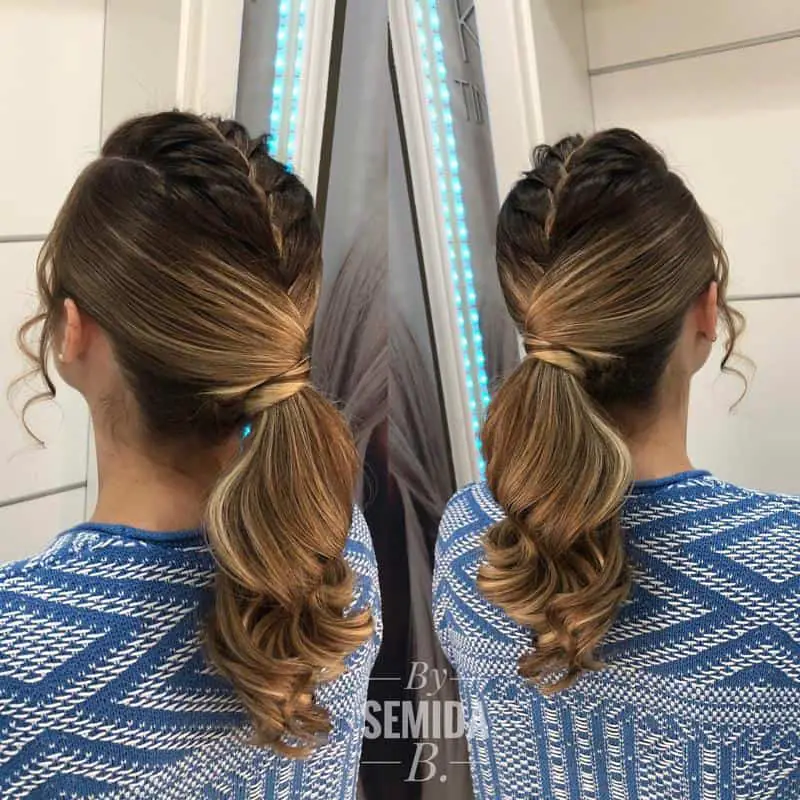 There are so many ways to enhance the look of pigtail hairstyles. One of the best ones, which is also a favorite among influencers, is adding a weave effect. Especially if you have long hair you can play with, use a curler or a flat iron to make those elegant weaves.
Personal opinion: You can either have two pigtails or just one; the effect will be as elegant as expected.
Pastel Pigtails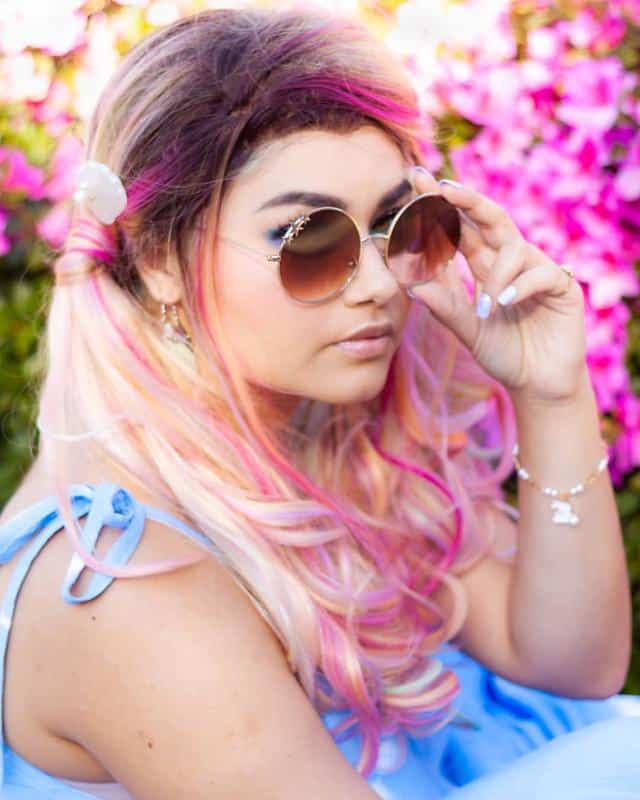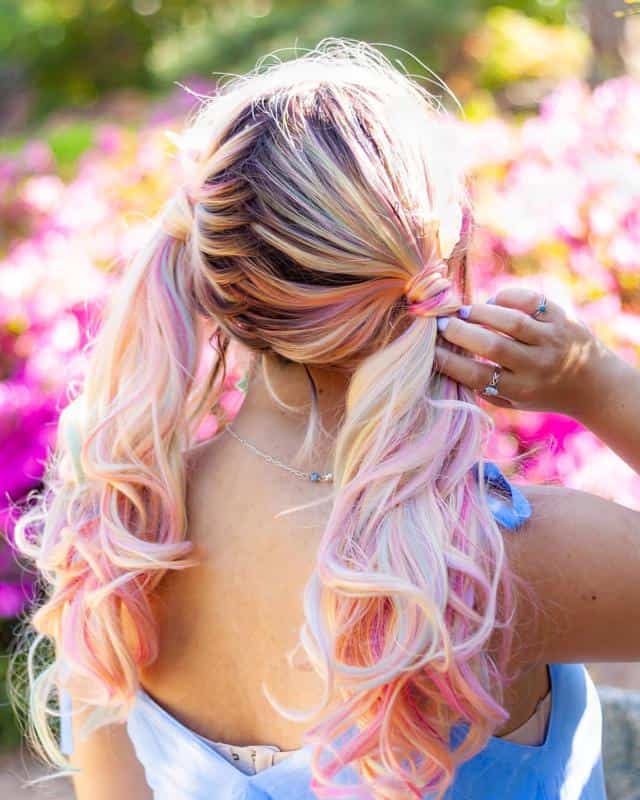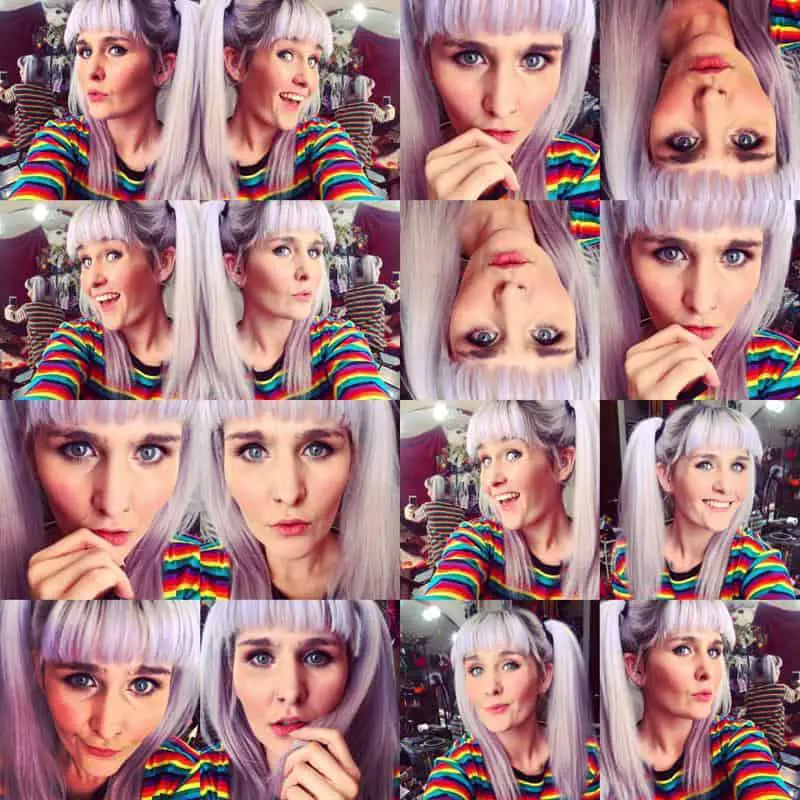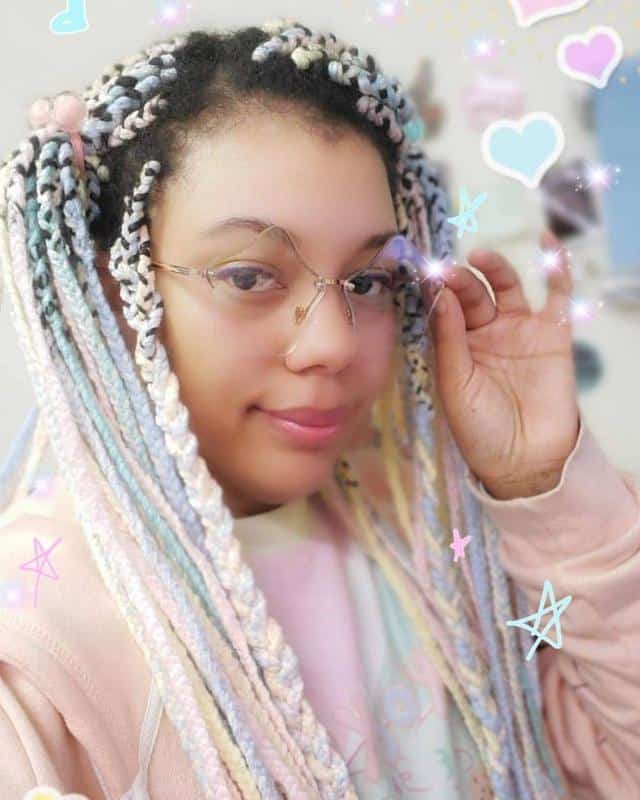 If you want to create a more festive look, try these whimsical pigtails or knots that will look amazing on blondish, green, or purple hair.
Tips and tricks
The primary key here is to side-sweep the bangs, then add some shine-effect spray in the end.
Personal opinion: Of course, it is only up to you what color you choose to have on your hair.
Fabric Braids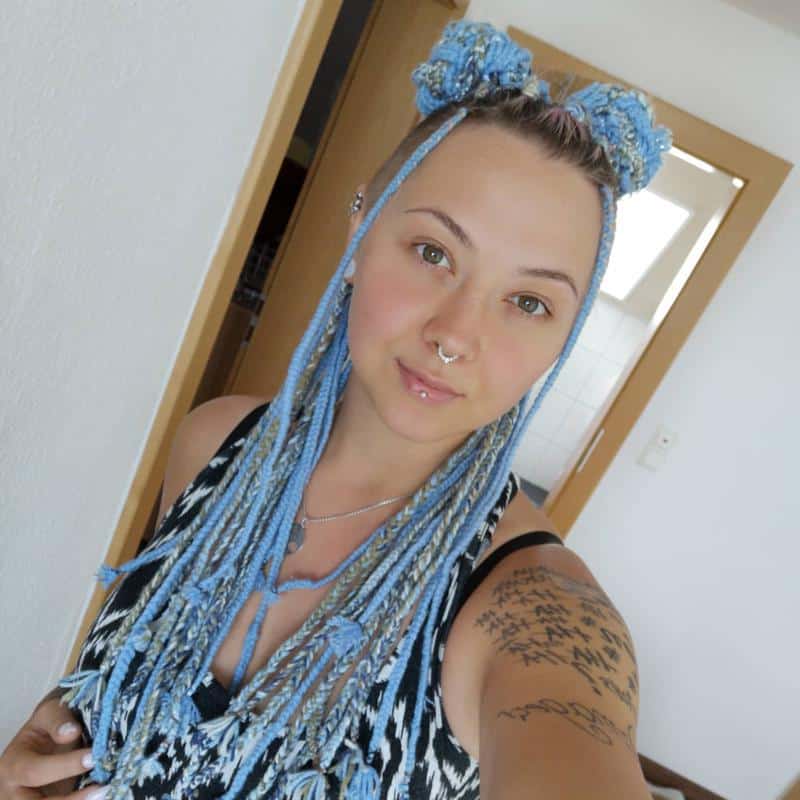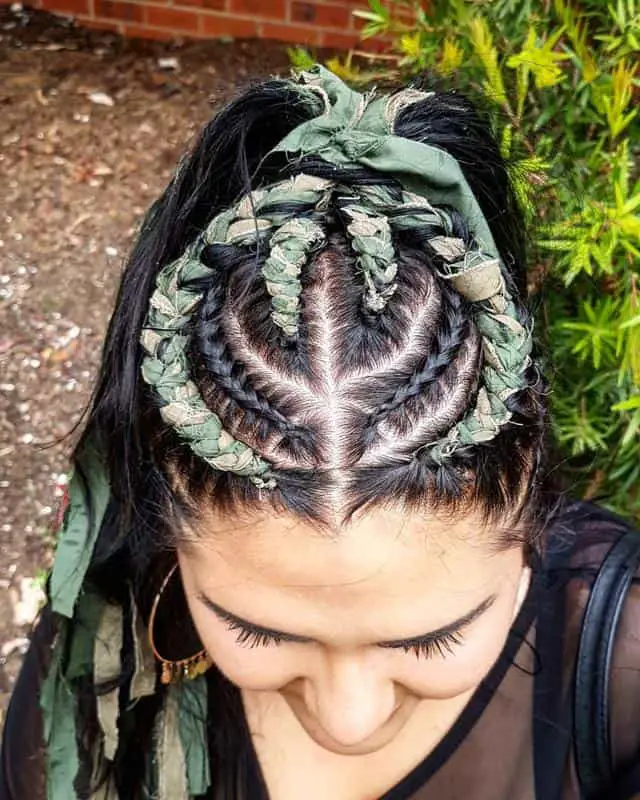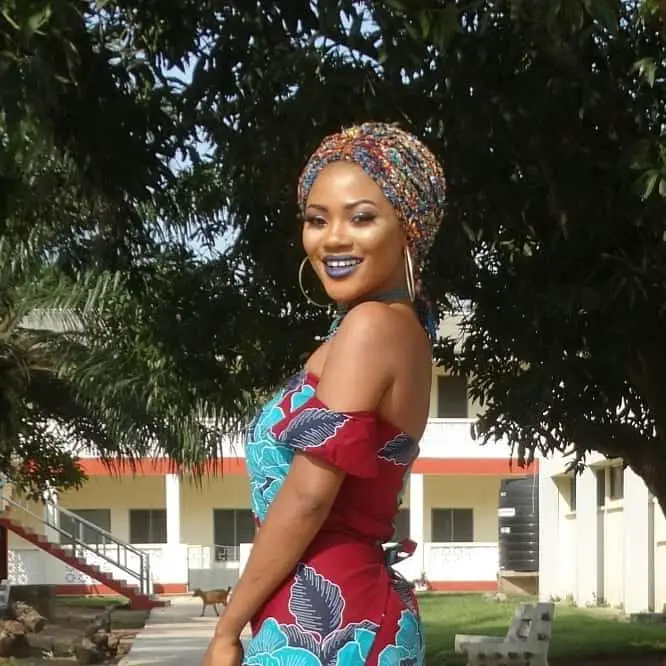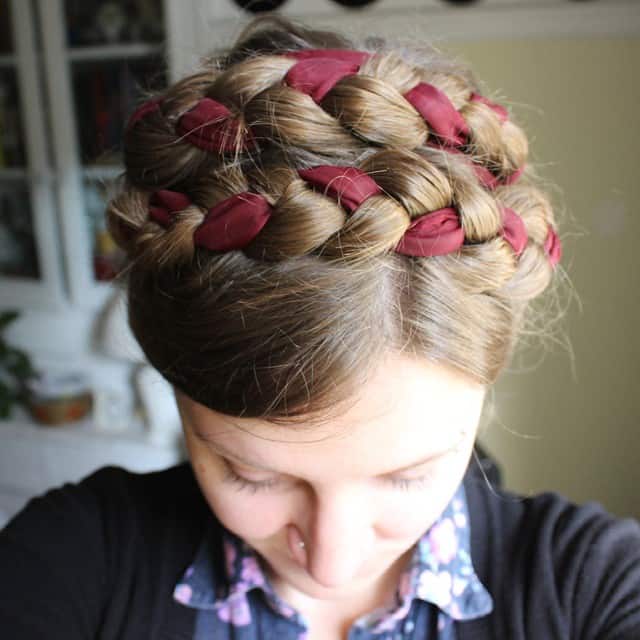 This pigtail braid hairstyle involves using some long strips of fabric. These little details will give such an authentic, colorful vibe to your hair while also acting as headbands.
Tips and tricks
The hairstyle is easy to get; all you need to do is use a fabric piece and start braiding it along with your hair.
Personal opinion: This look is ideal for a gypsy party, for an indie-rock festival, or for those days when you feel inspired and joyful.
Edgy Pigtails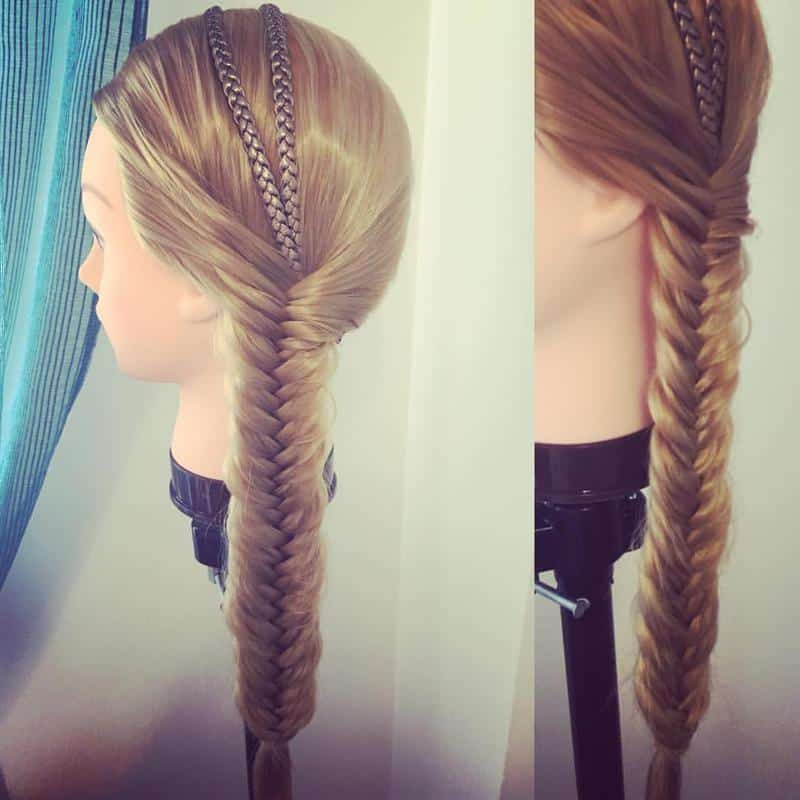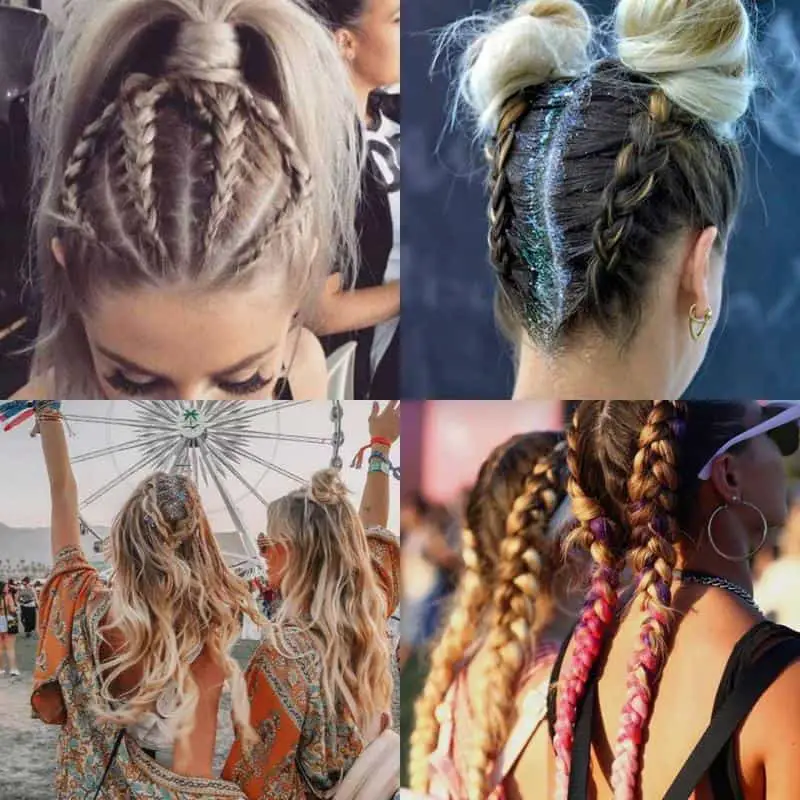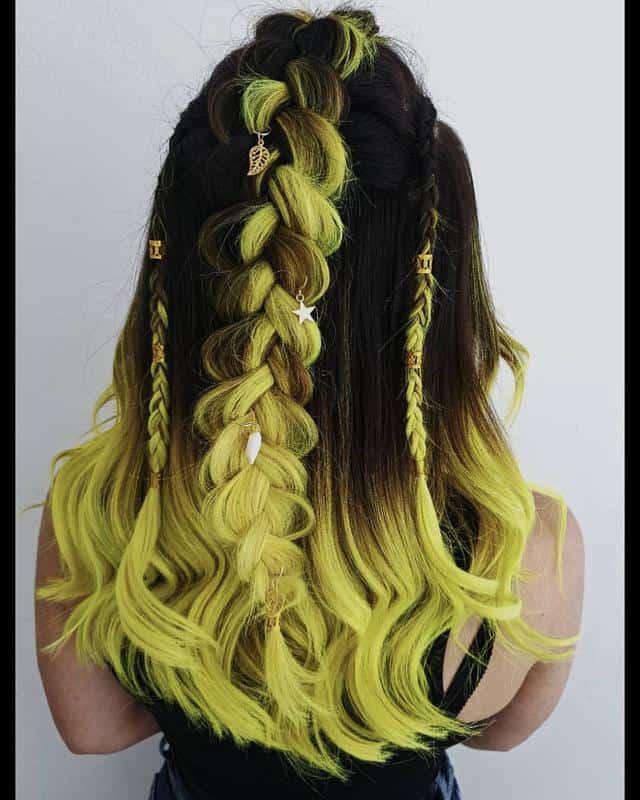 Do you want a fantastic hairstyle for the festival you have been waiting for?
The edgy pigtails will help you be more authentic and have a unique look. The edgy style involves having some braided pigtails with lots of accessories.
Tips and tricks
The usual technique is the reverse French one, but you can personalize it however you wish. Add some sparkle or a hair texturizer to complete the look.
Fishtail Twists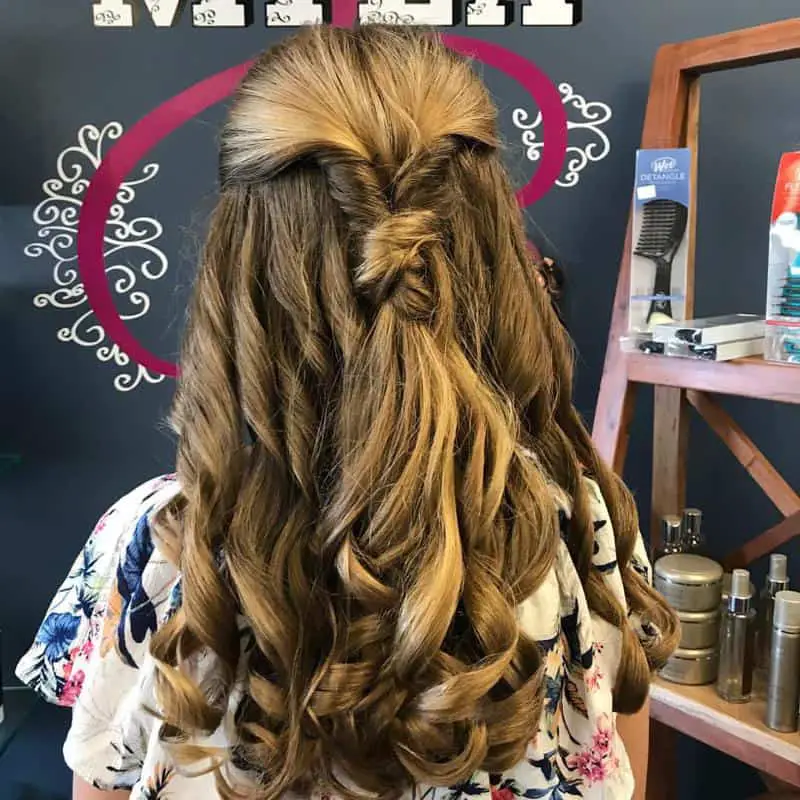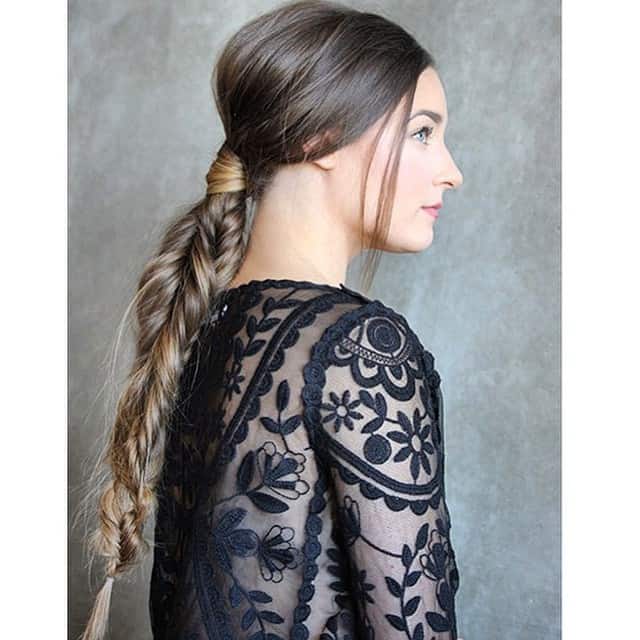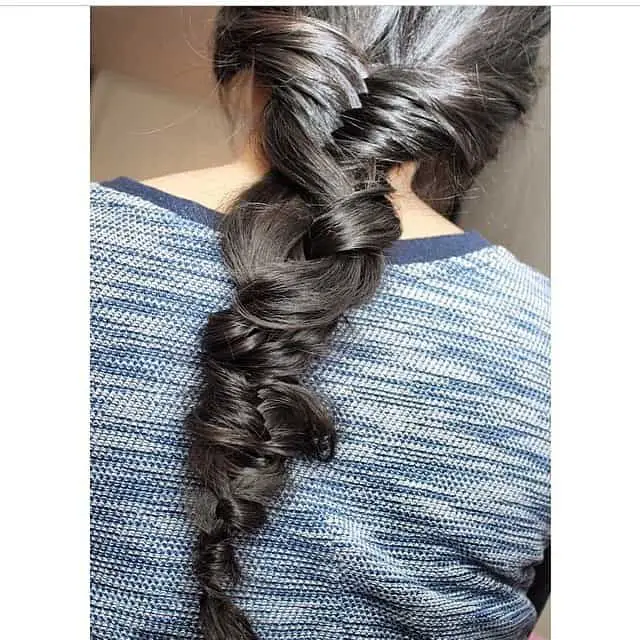 There are so many ways to make the classic pigtails hairstyle for long hair look amazingly cool. This style of fishtail twists would be the perfect snap to do so that you can obtain a messy look.
Tips and tricks
You only need to start with two fishtail braids, then twist them into some buns or tails. Pin everything with some fixing spray so that everything will be in the right place.
Crimped Pigtails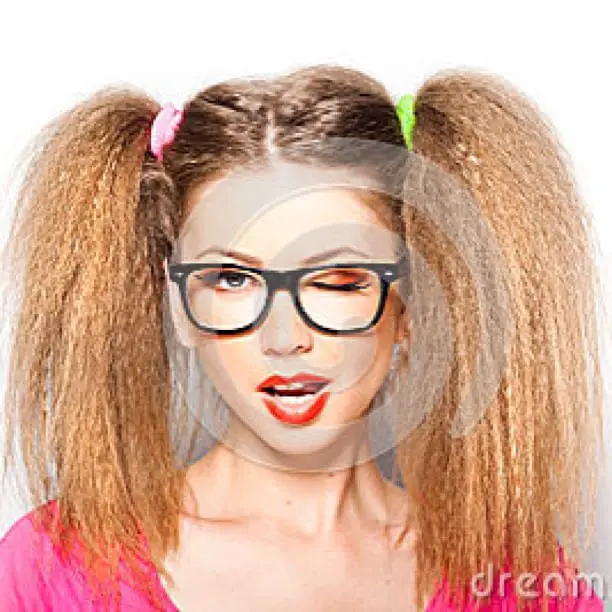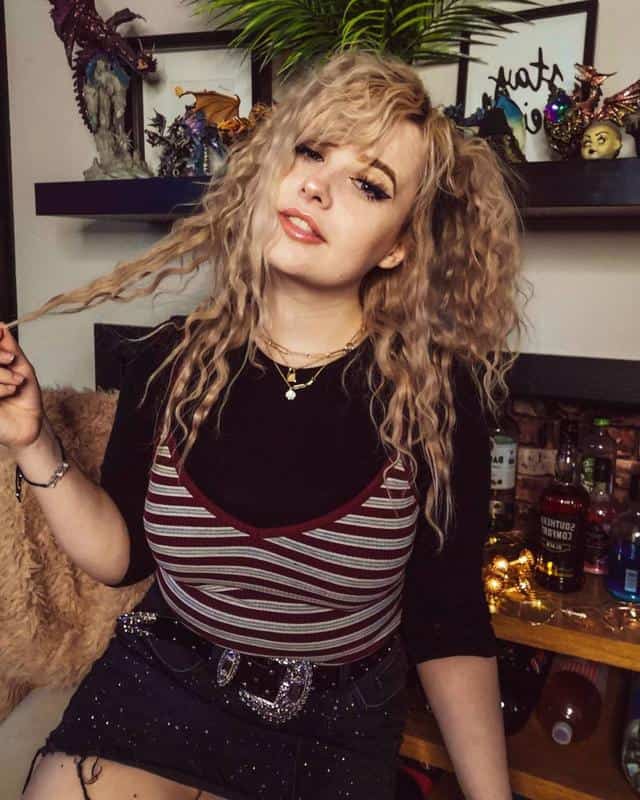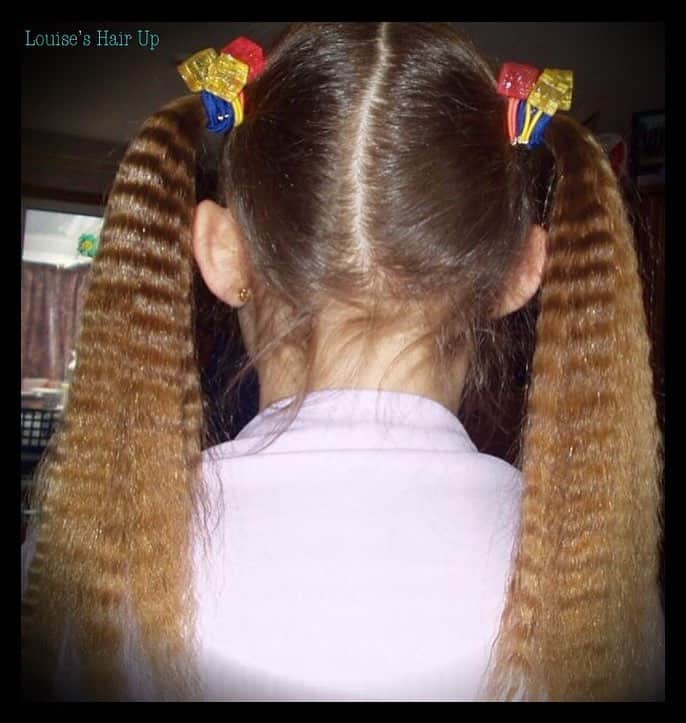 This is a unique hairstyle, a runaway look for those who don't need to spend a lot of time doing their hair.
Tips and tricks
I recommend you use a crimper so that you can obtain that frizzy volume. Collect your hair into two pigtails, and place them right on top of the head.
Personal opinion: You can adapt the look for everyday life and any occasion, as long as you feel comfortable wearing your hair all crimped.
Final Words
Do you have a favorite pigtail hairstyle? Are you more creative now when it comes to hairstyling? Enhance your hair's look with at least one of the ideas today.
Also Read: