Every child deserves to be treated, and getting their nails done is a perfect way of doing that. Whether it's for a special occasion like a wedding or you're treating them to a birthday treat, doing their nails is a nice way to make your son or daughter feel special.
The Best Nail Ideas for Kids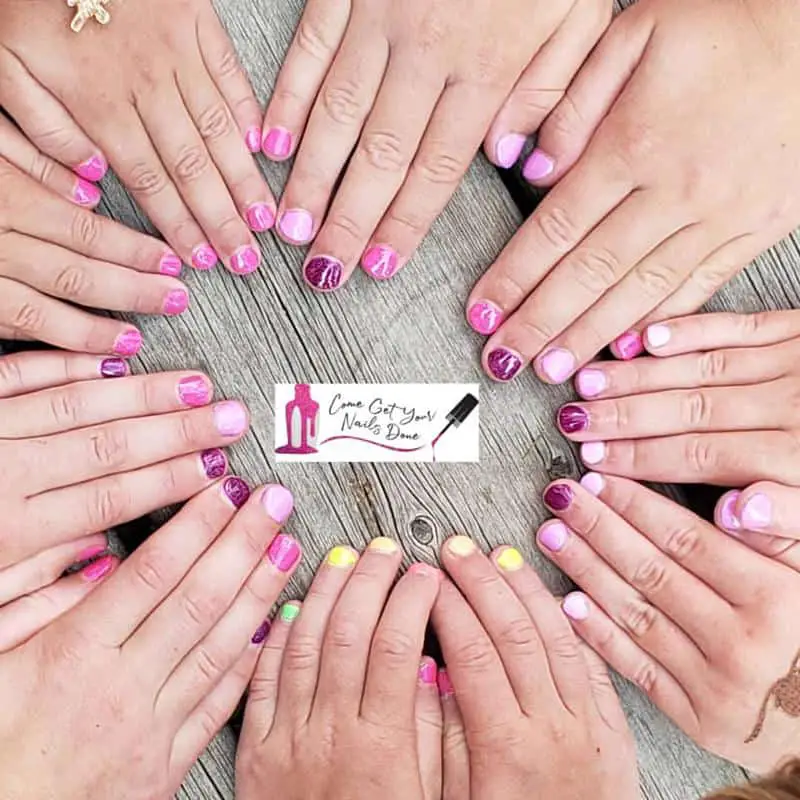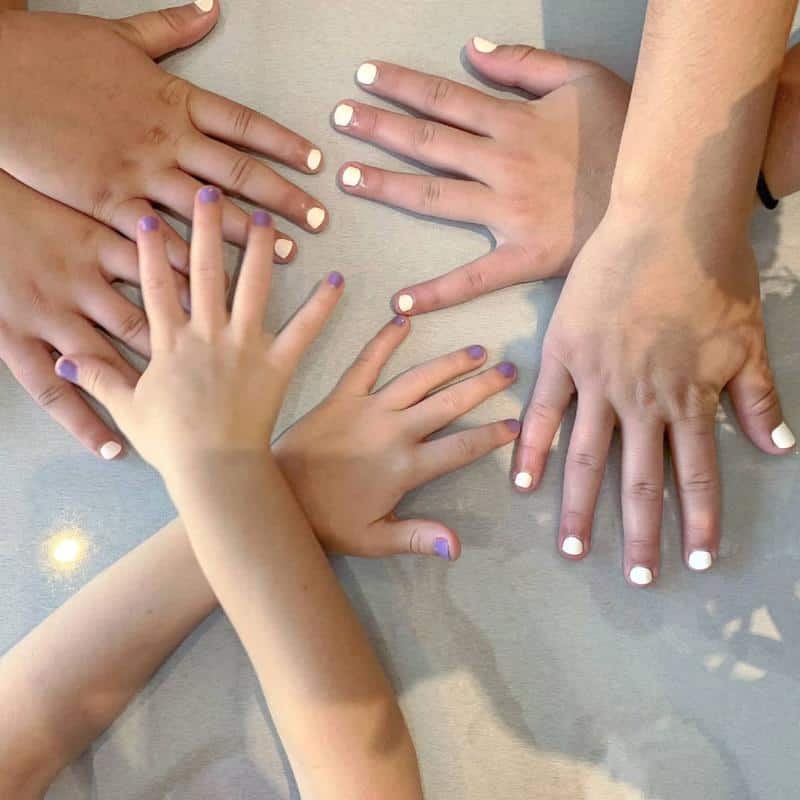 Painting their nails and adding nail art is safe is you choose water-based formulas and sterilize your tools. Here are some nail ideas for kids of all ages, whether you choose to pamper your child at a salon, do it yourself at home or have a nail themed party.
Classic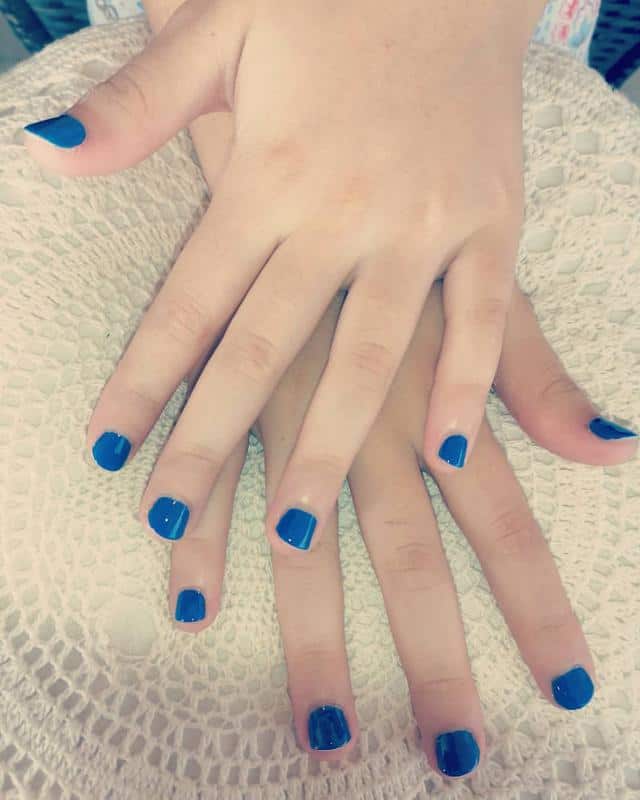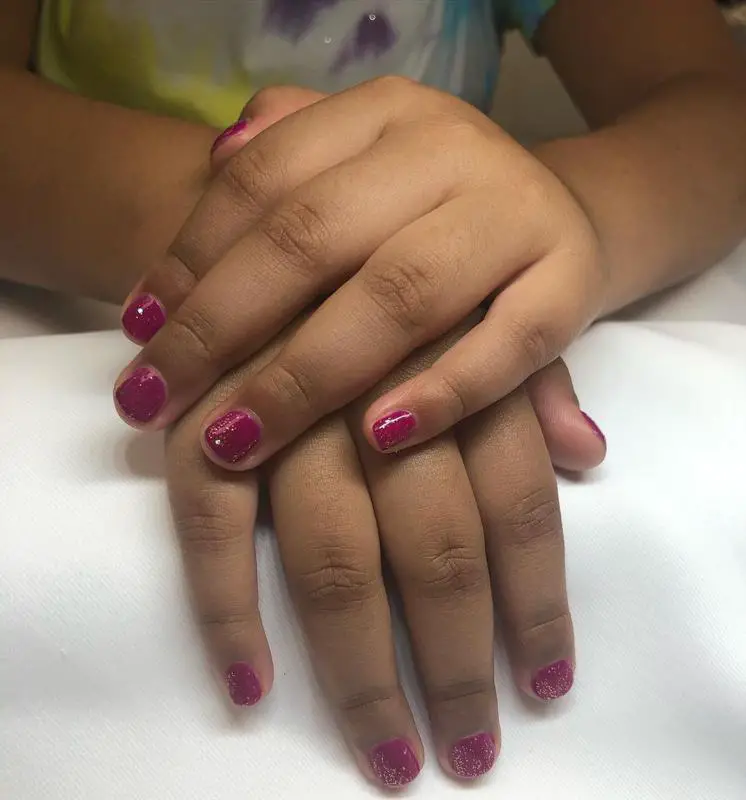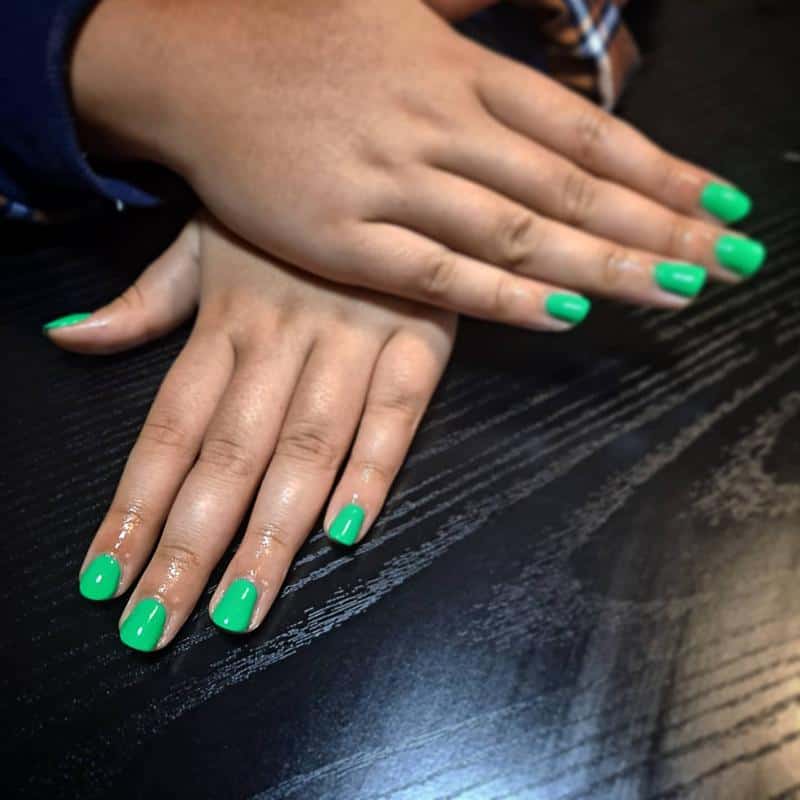 Your kids will feel like adult with their very grown-up polish look. Classic reds, blues and greens are enduring in the nail world. One color across all nails will make your little girl or boy feel like they can take on the world.
Ombre Nails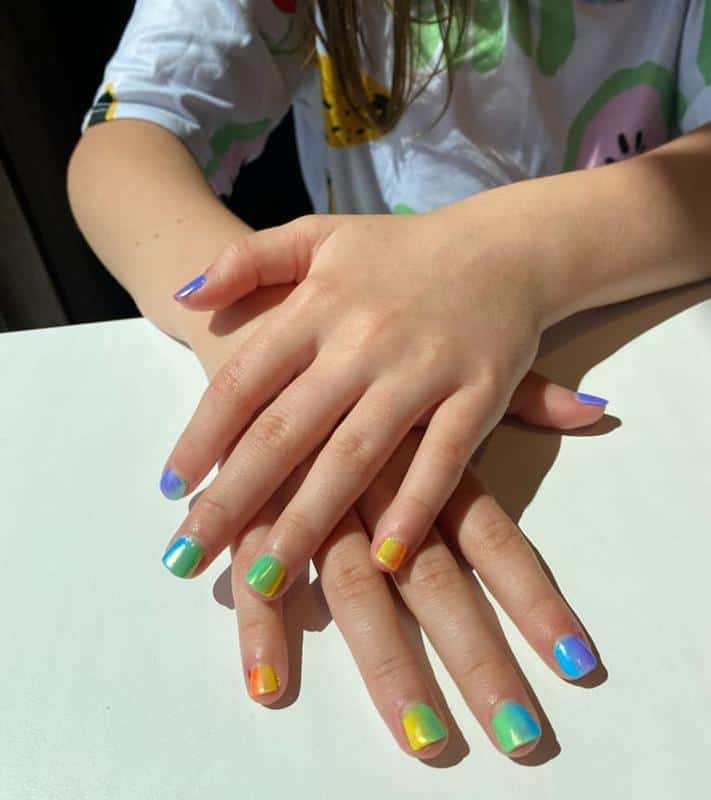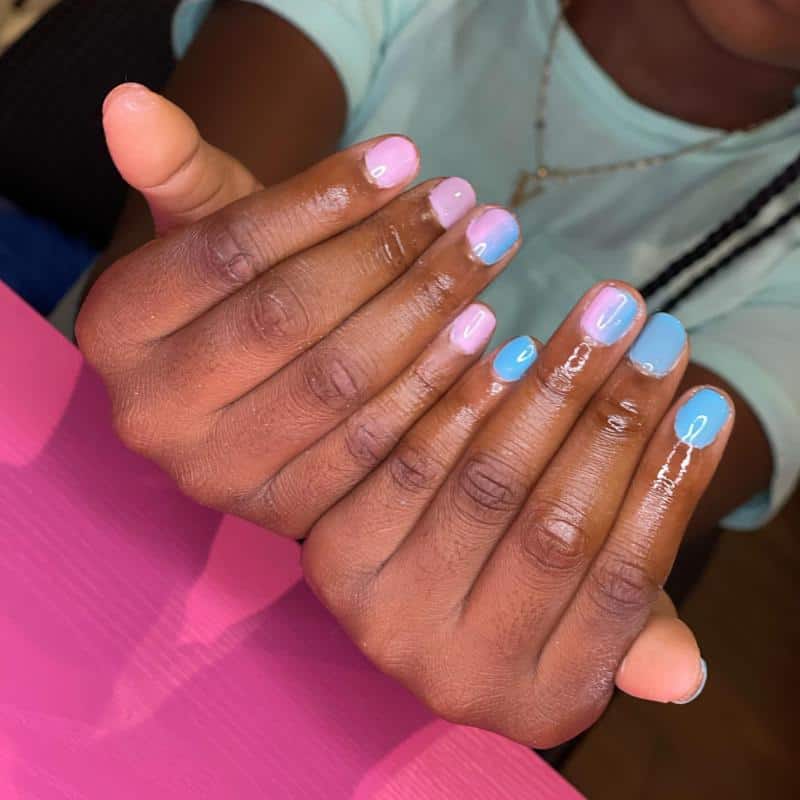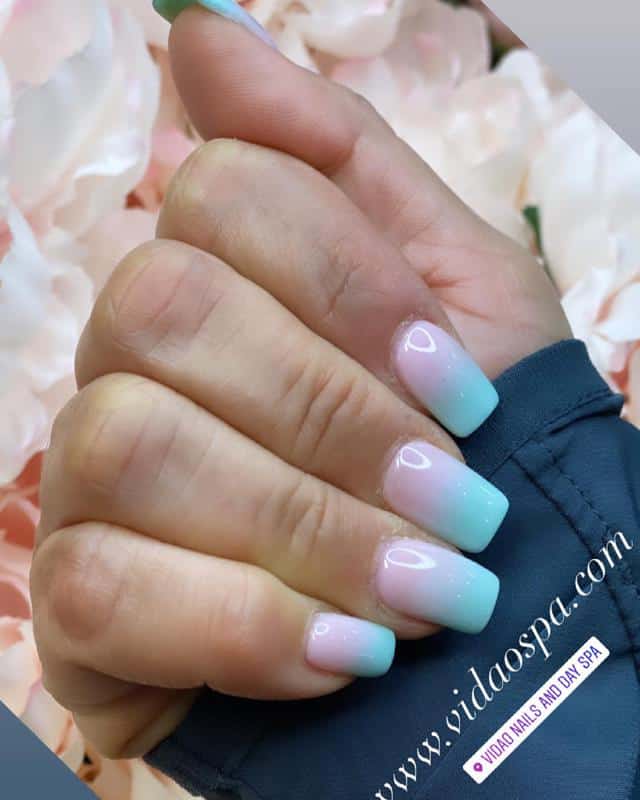 Ombre is when colors, usually in the same shade, smoothly blend into each other. This is one of the coolest manicure trends and works with all colors. The ombre can be on one nail or across your whole hand. From ocean inspired blues and greens to bold reds and blacks, this nail trends suits all tastes.
Did you know:

To achieve this look at home, use an eyeshadow applicator to help blend the shades seamlessly together.
Pastels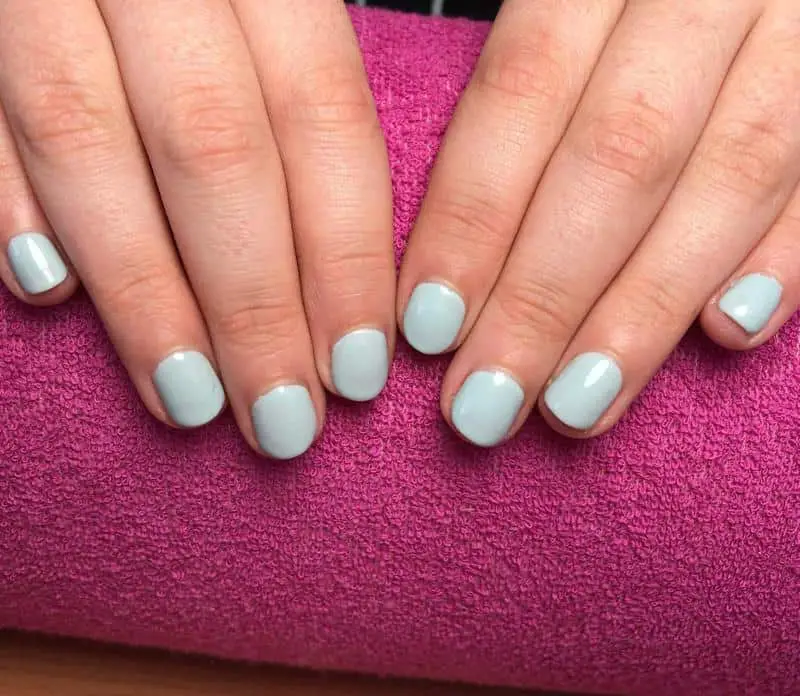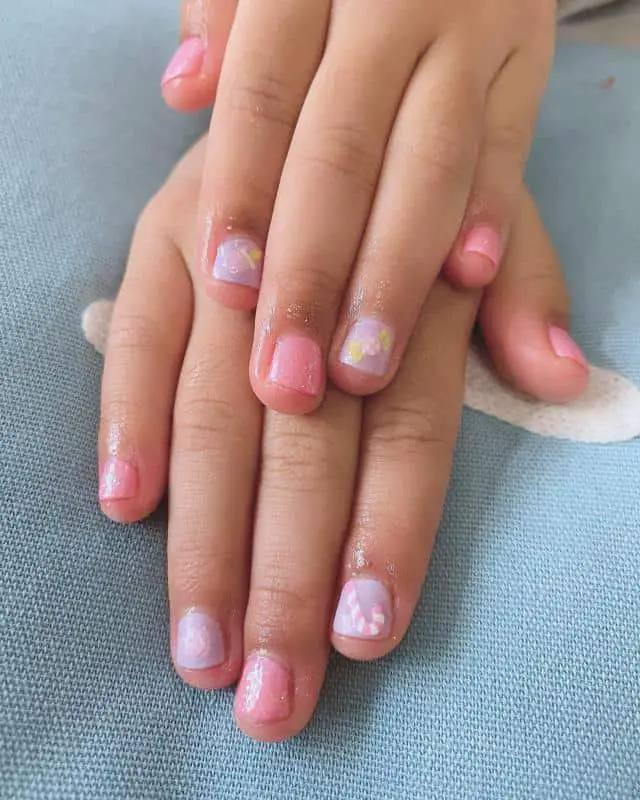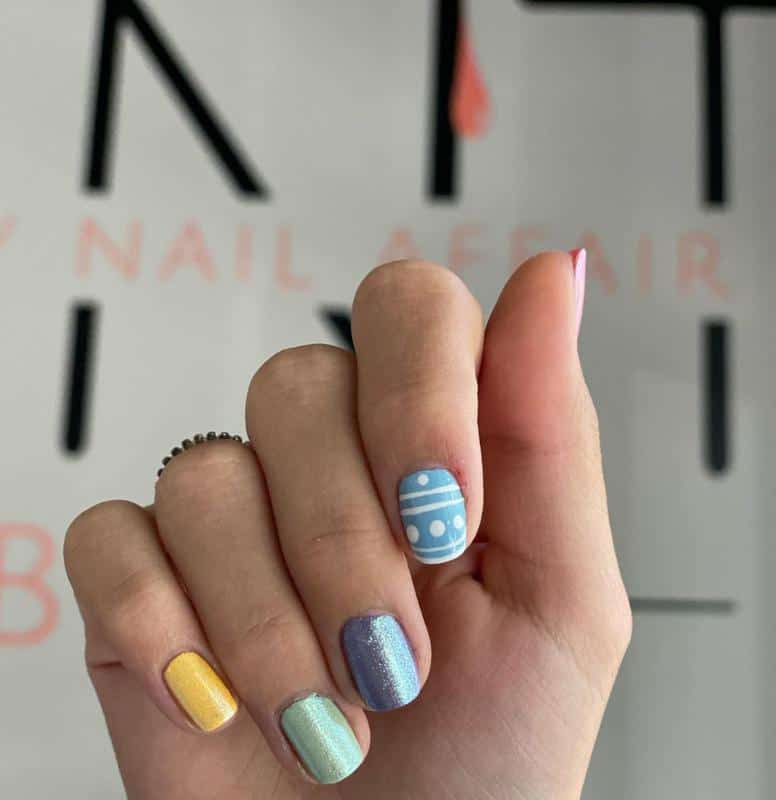 Pastels as a spring trend associated with Easter. With a white base, pastels are age-appropriate light pinks, mints, turquoises, and pale blues. All these shadows look stunning together or your child can exclusively stick to one shade.
Two Tone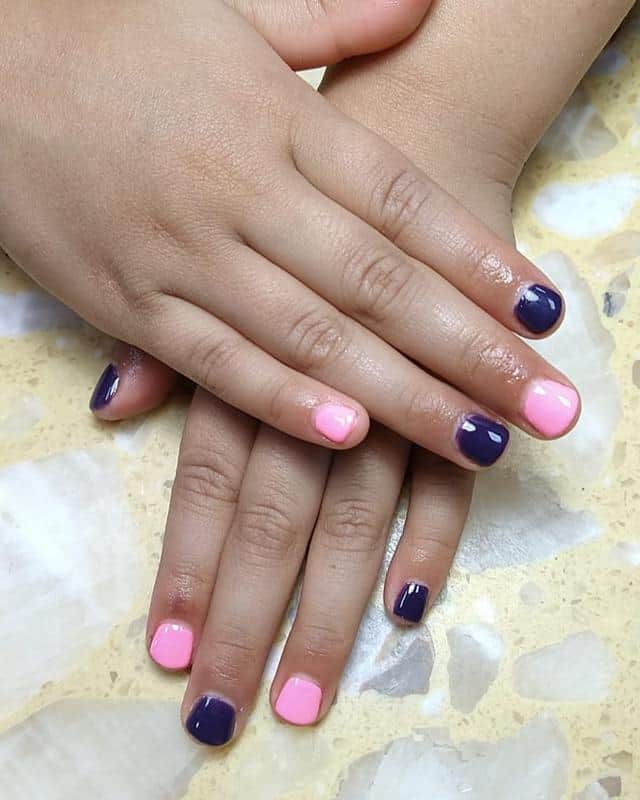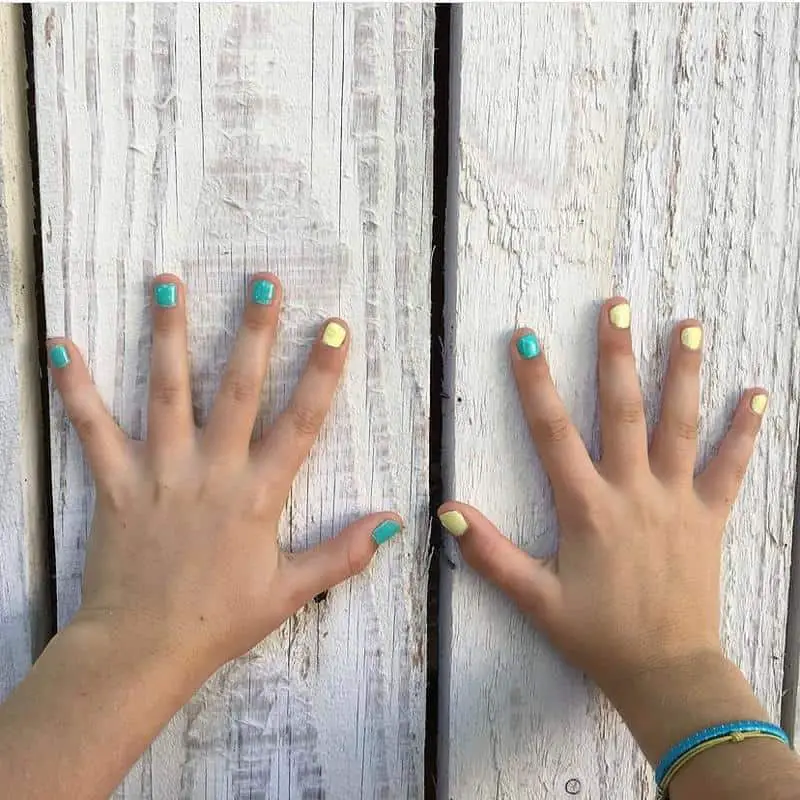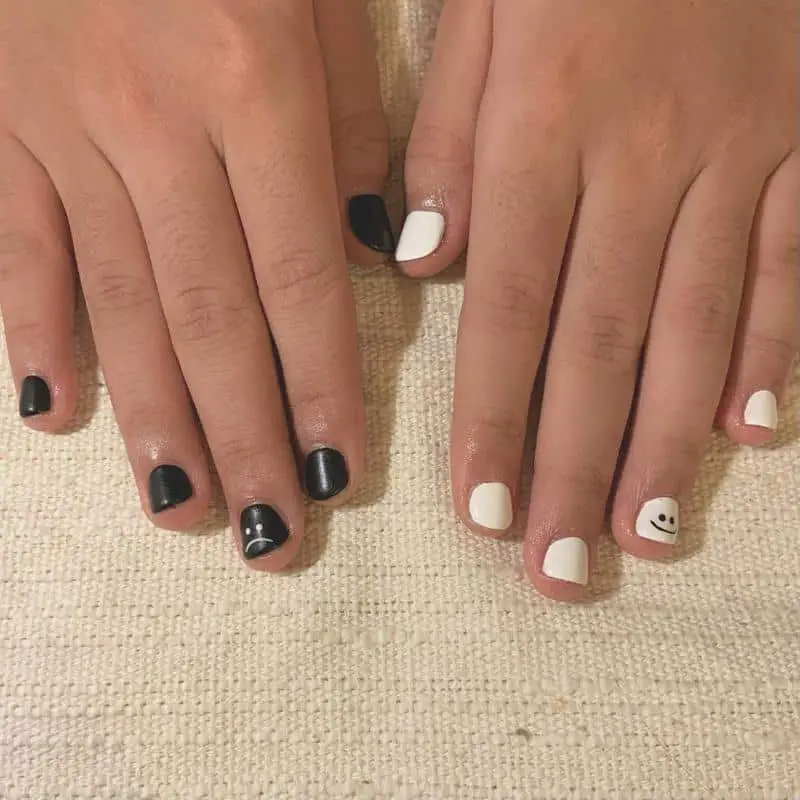 Your child stuck between two nail colors they love? Choose both. Whether it's one hand one color or a mix of two colors on the same one, it's a fun way to wear a plain matte shade without being boring. Although we love the symmetry of one finger one color, one finger another, it's fun to paint them random shades.
Fruit Print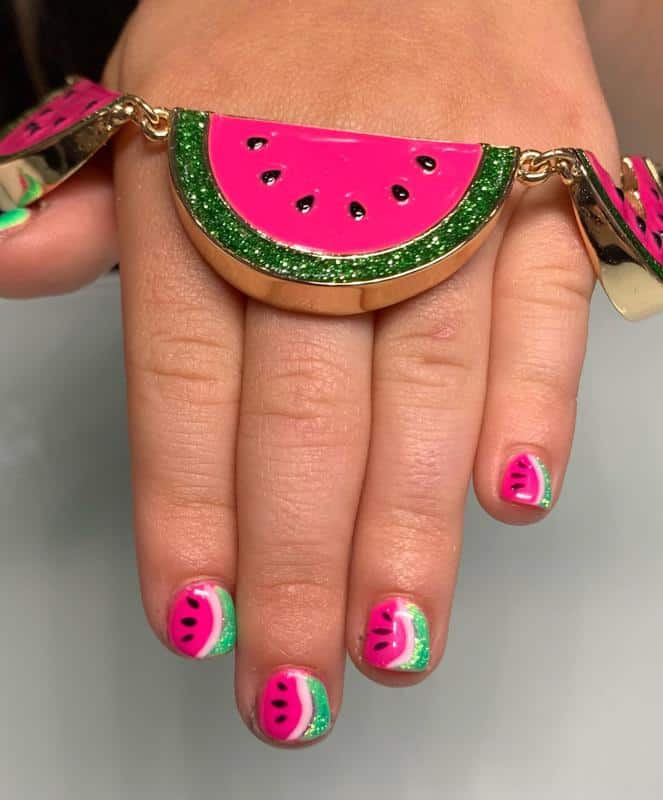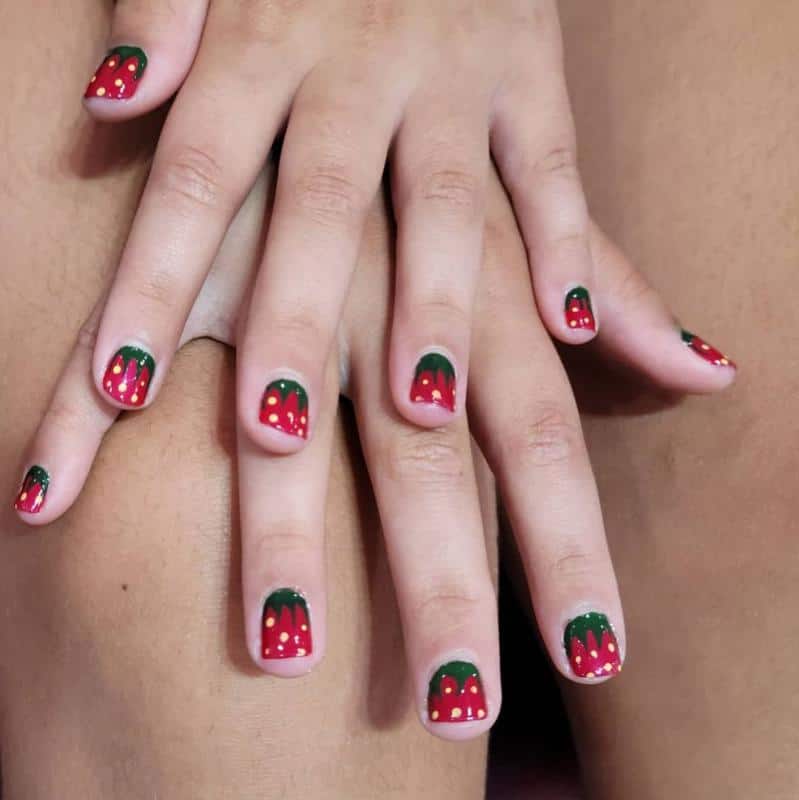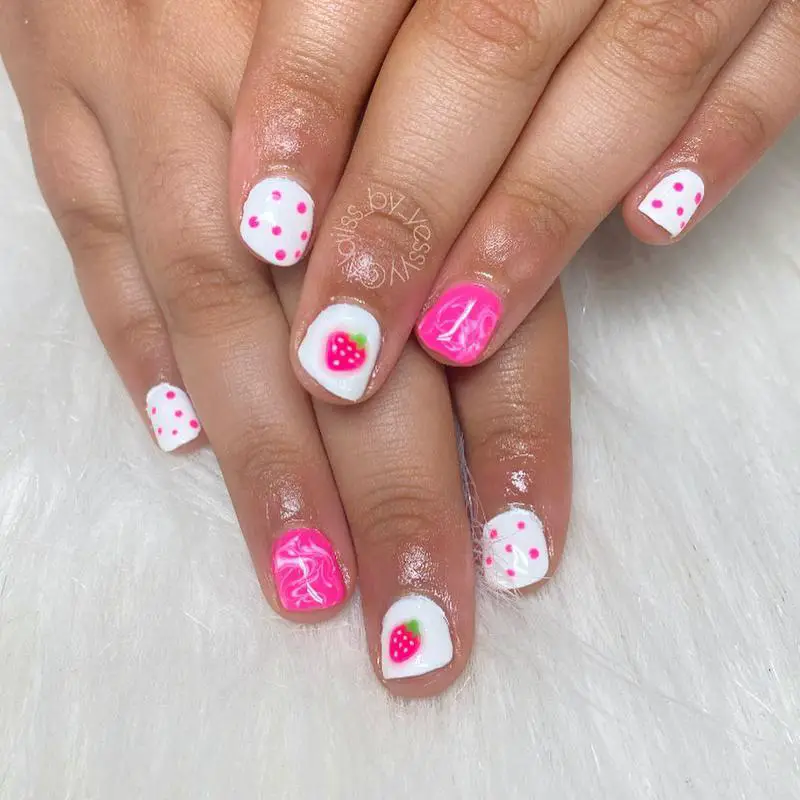 Fruit print is one of the coolest trends around, in both clothing and manicures. Fruit prints are fun, bold and brighter. Perfect for summer, they include cherry, banana, watermelon and strawberry. Choose one nail for your fruit or have them over every one. You don't just have to choose one either, create a whole fruit salad on your nails.
Neutral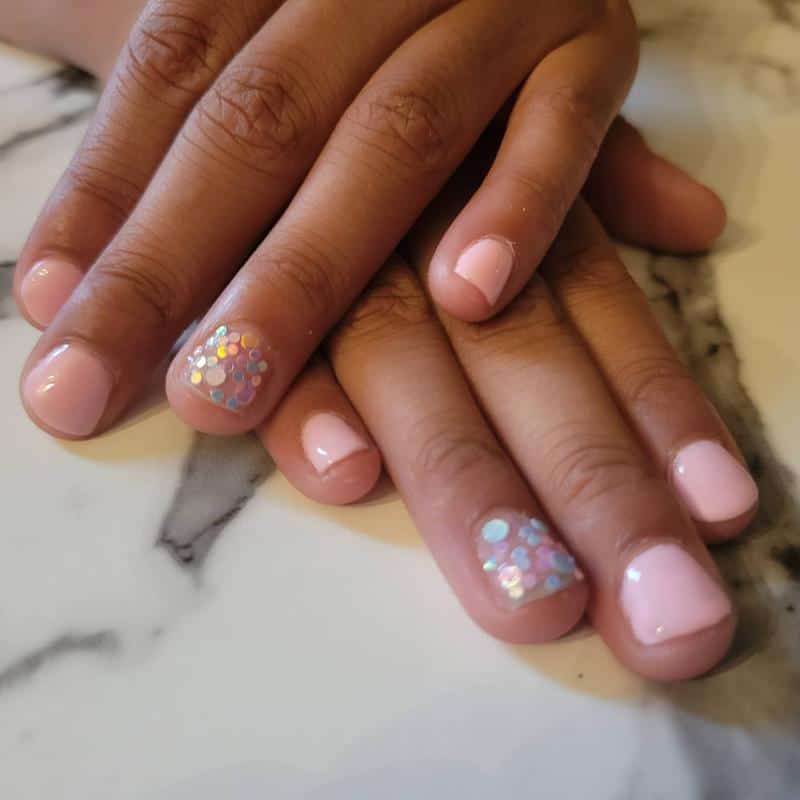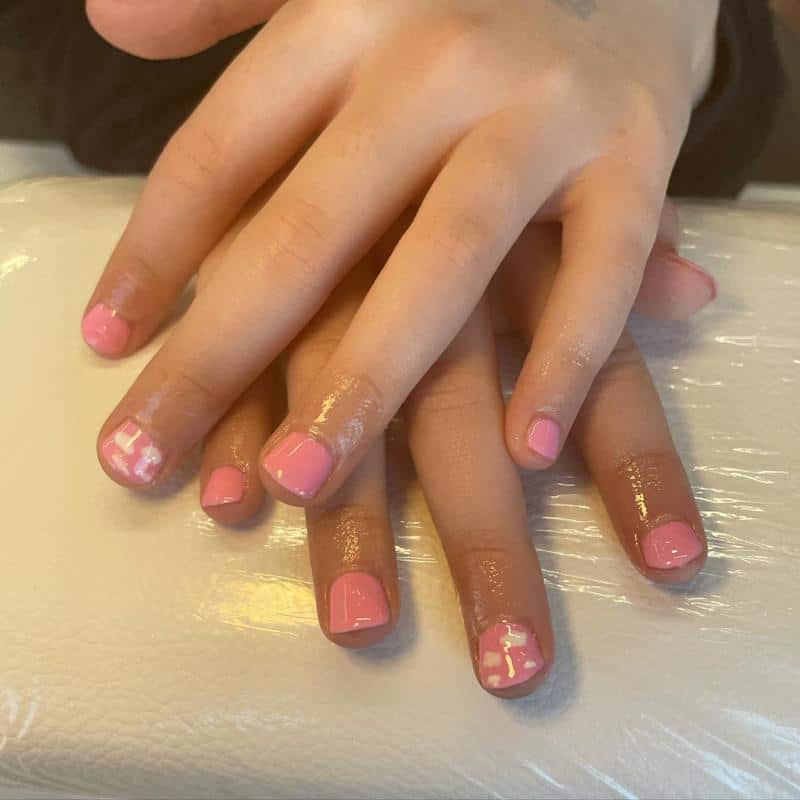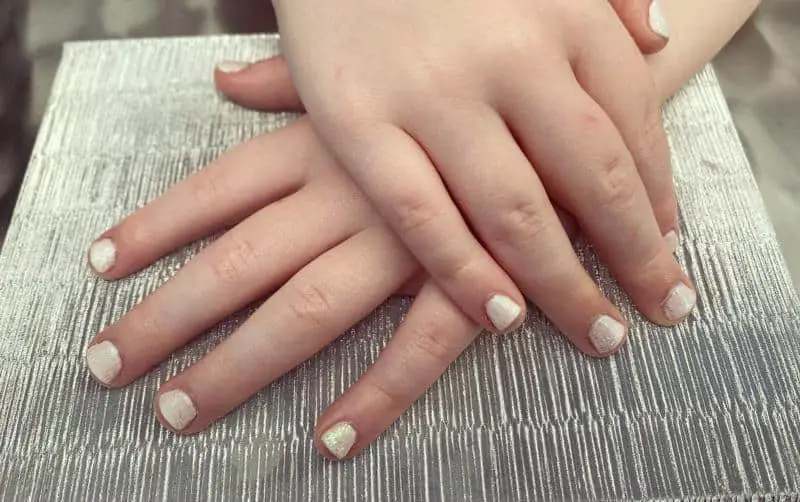 Want to treat your son or daughter to a manicure but don't want it to be too distractingly bright? Suitable for weddings, school events and special occasions, neutral nails in beige, pinks and browns can polish a look and make your son or daughter feel like a grown up without becoming age inappropriate. Neutral nails are also a fantastic base for fun nail art.
Did you know:

The aim is to find a shade close to her skin tone, whether it be warmer or cooler.
Sparkles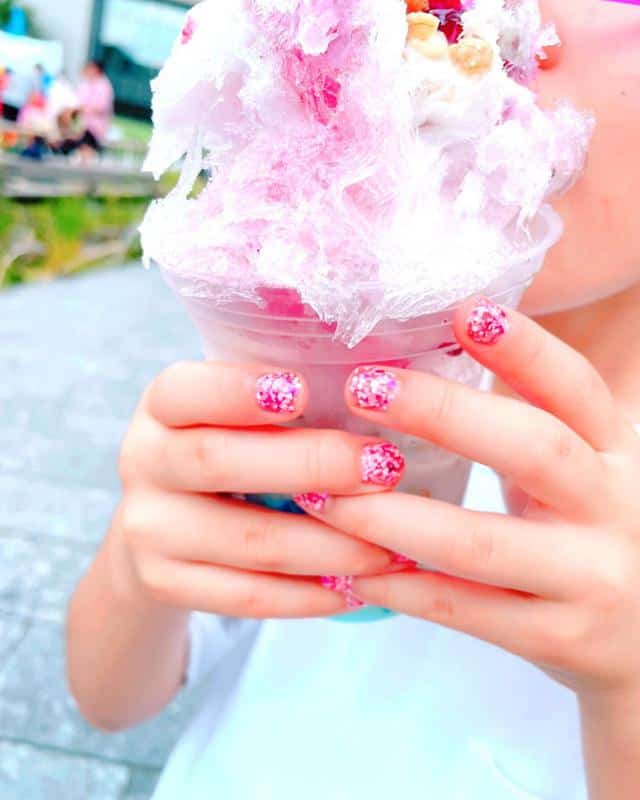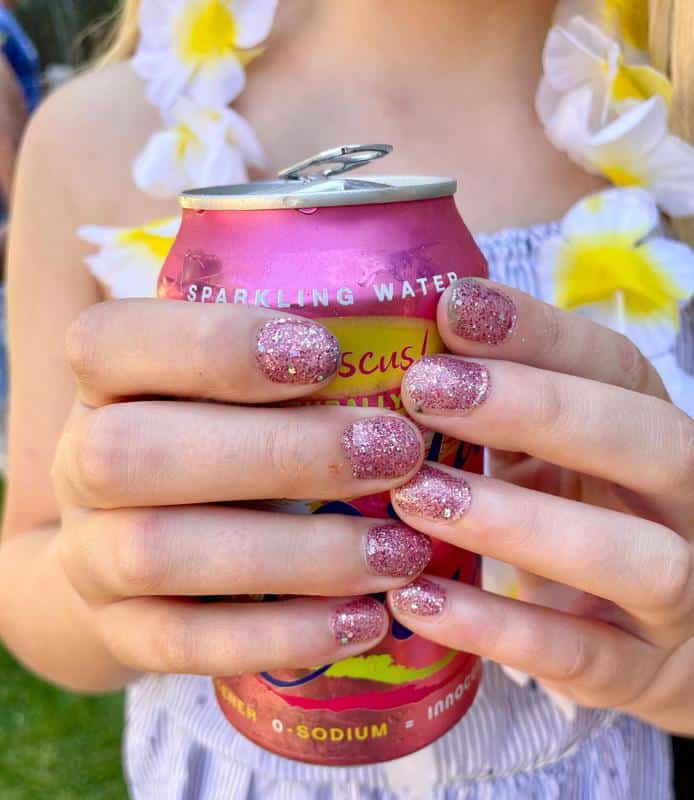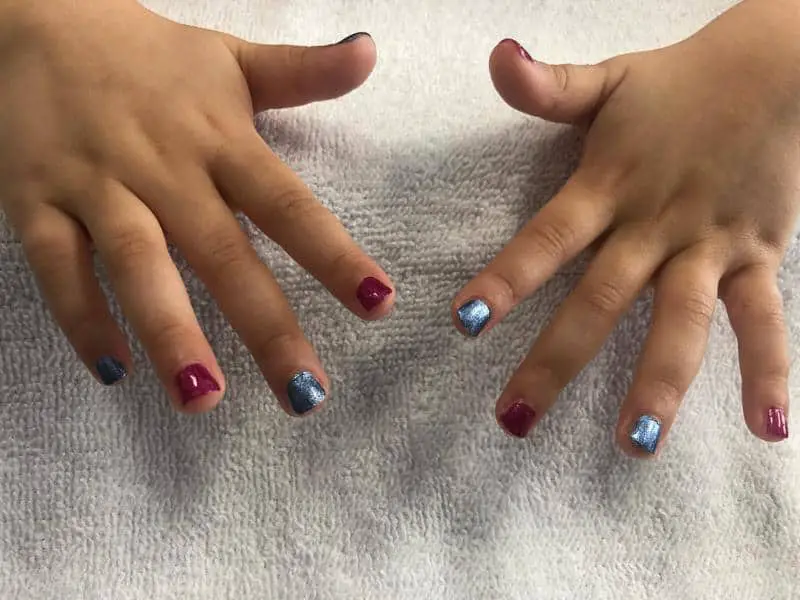 Every kid loves sparkles. Sparkly nail polish with glitter and sequins will make any kid feel like a star. Sparkly polishes come in a range of colors and finishes from fine glitter to chunky sequins with star and heart designs.
Did you know:

Remember, sparkly polishes can be difficult to remove but they are long wearing.
Back to School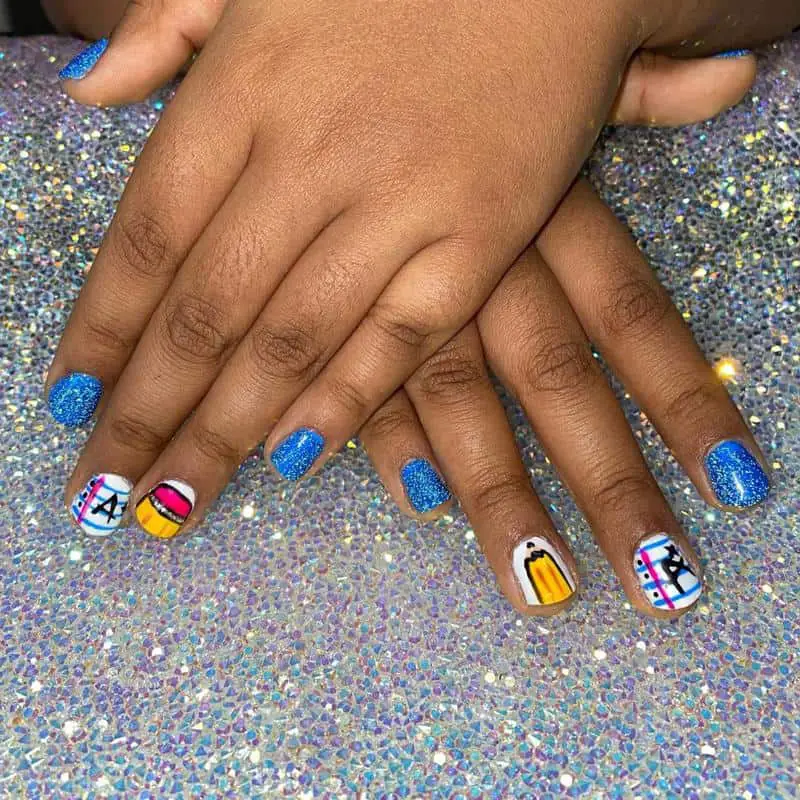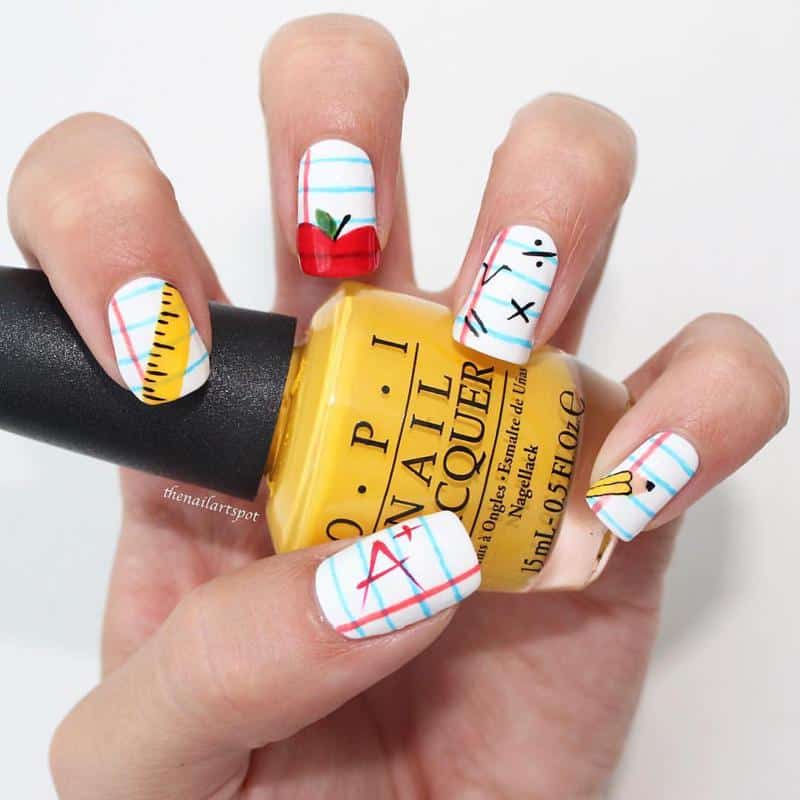 Give your kids a back-to-school treat with an amusing education themed manicure. With recognizable images like stationery, books and apples, this manicure is a funny nod to school. This is also a cute nail idea if you're a parent or a teacher.
Did you know:

Use plain scotch tape to get cool geometric designs. Just make sure the base coat is dry first.
Brights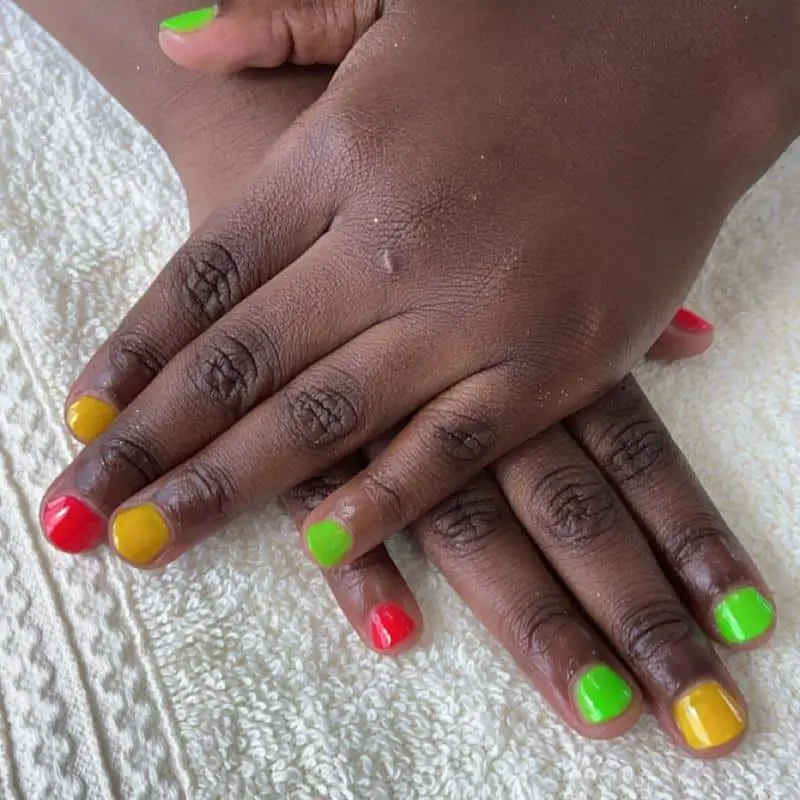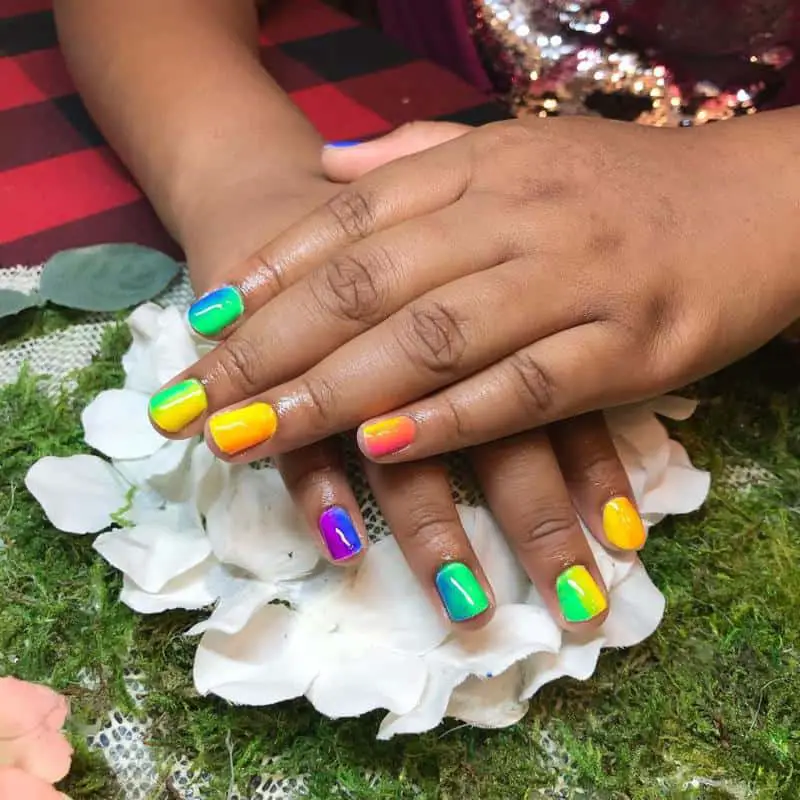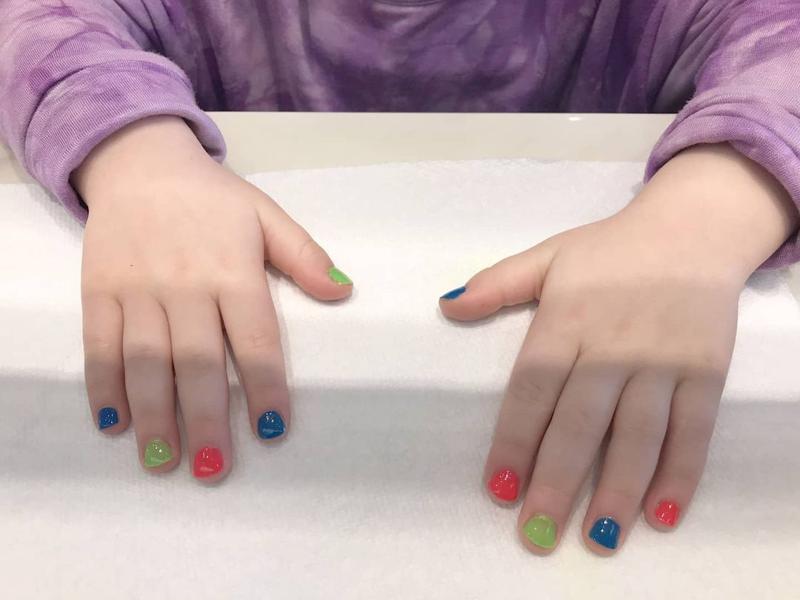 Get bright nails that make an impact. This is pretty much no color that you can't get painted onto your kid's nails these days. Choose one color or paint each nail a unique color. The good news is, it comes off so let your kid have fun and experiment with a range of crazy bold hues.
Cartoon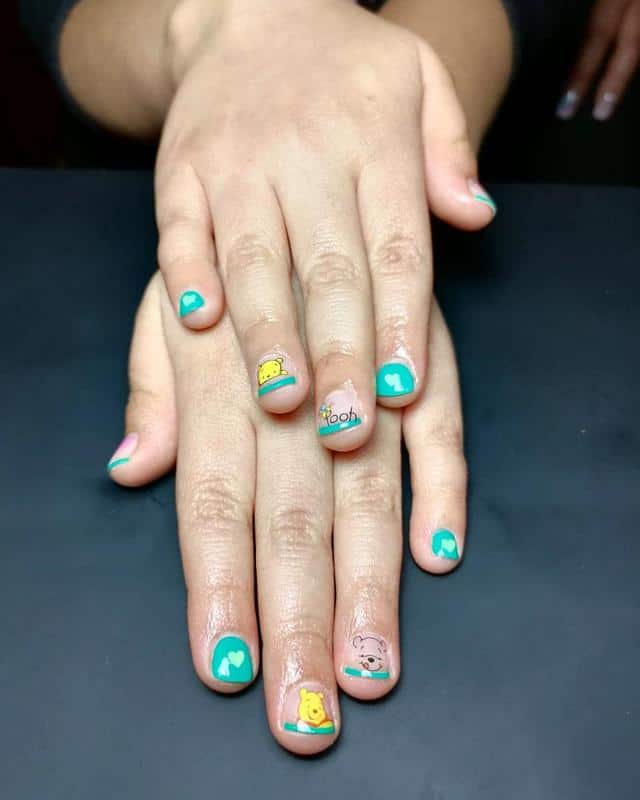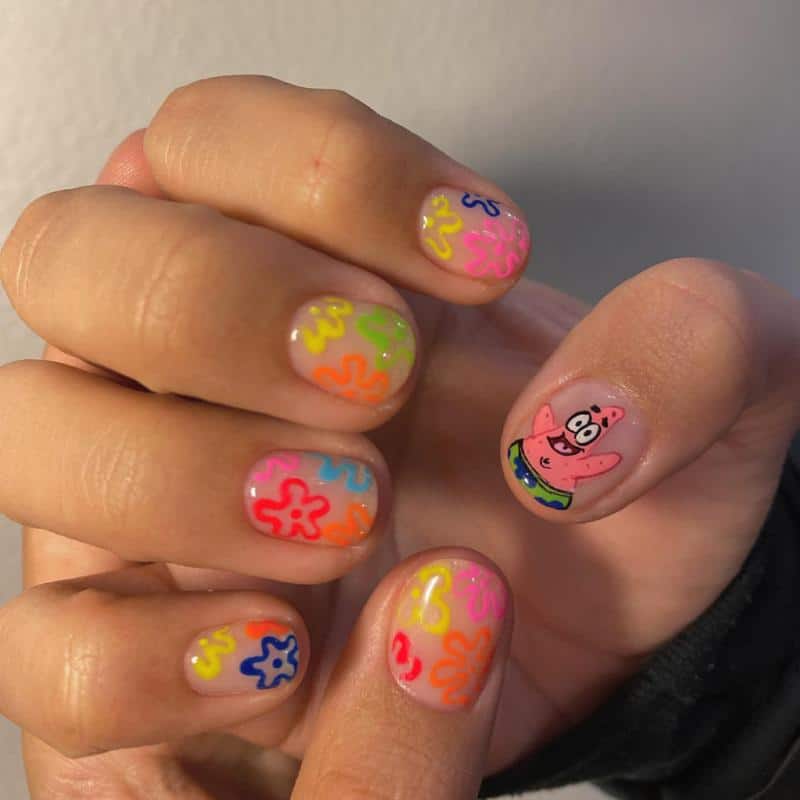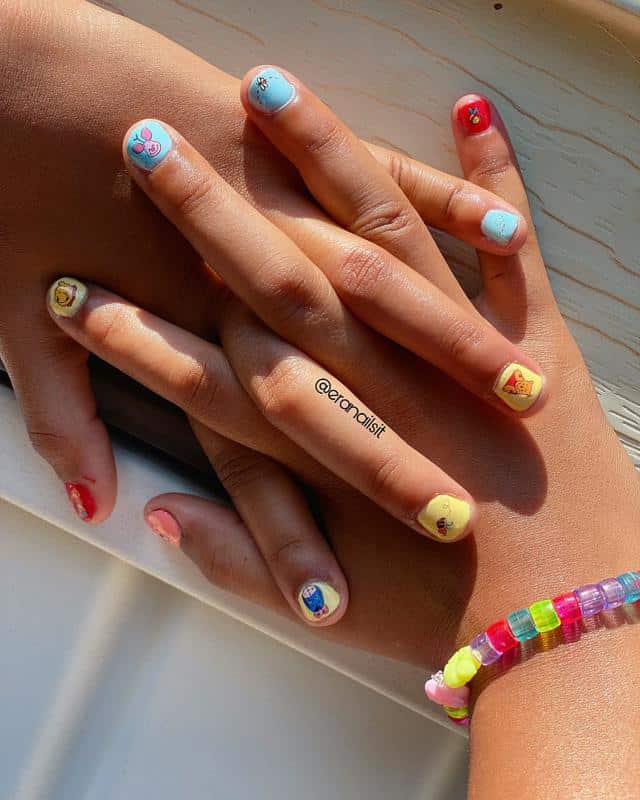 Cartoon characters always put a smile on our faces, so why not get it on your child's manicure. From Saturday morning shows like SpongeBob SquarePants to quirky animation like Adventure Time and classic Disney characters, the choices are endless. Get catchphrases and characters, all in which come in bright, fun shades.
Ladybug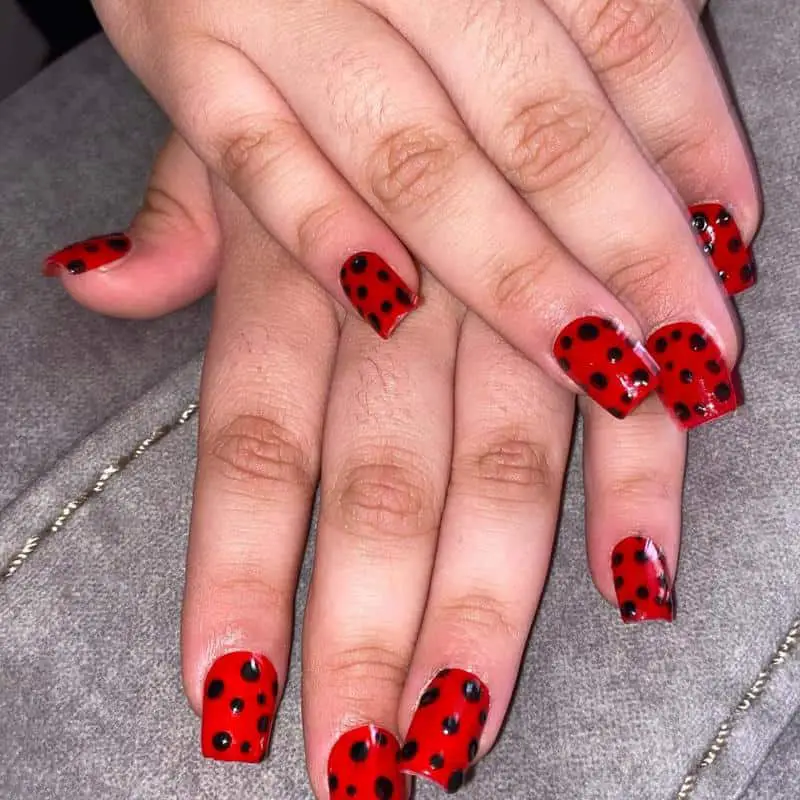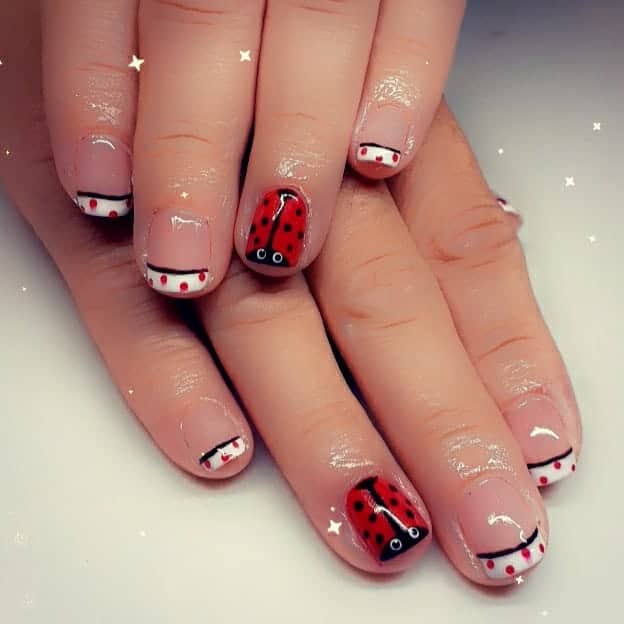 Ladybugs are beautiful little creatures and make stunning nail inspiration for kids. With their bright red color and black polka dots, the resemble Minnie Mouse. Choose the polka dot pattern for inspiration or get a whole ladybug painted on your nails.
Multi-Colored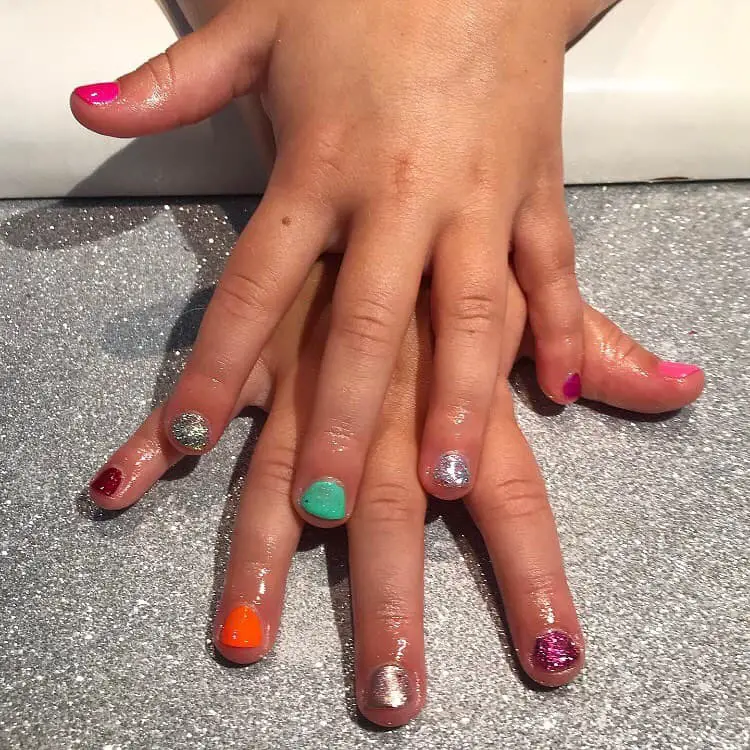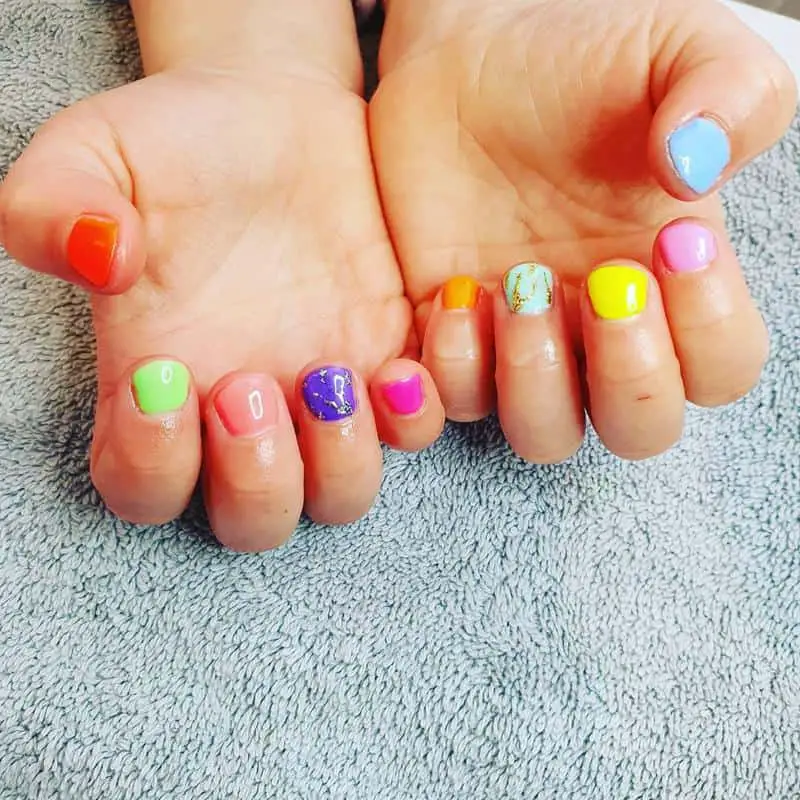 Do you have an indecisive child? Get every color nail and you can see which shade your daughter or son likes the most. Choose similar shades to create an ombre, bold colors that mimic a rainbow or just choose random shades that make your daughter smile. Let them play with your polish collection and see which ones they like.
Floral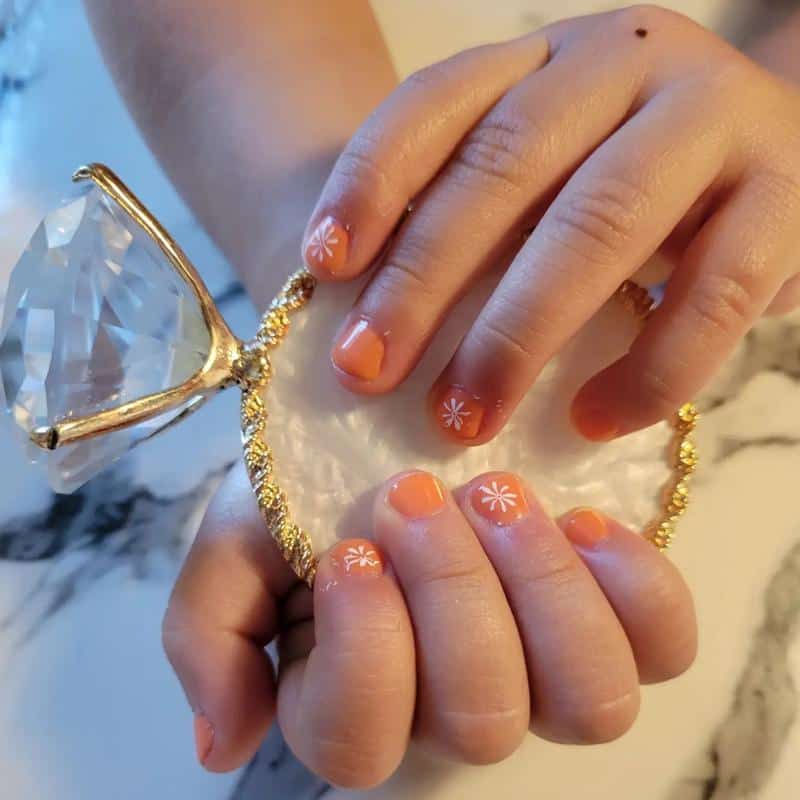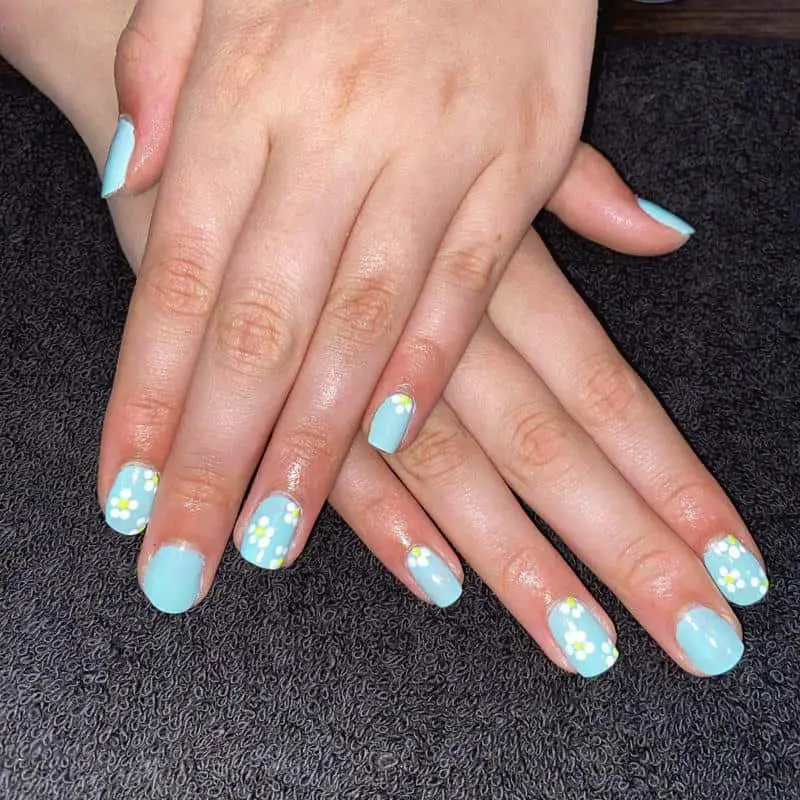 A delicate kid needs a delicate manicure to suit them. Ideal for weddings and formal parties, floral nails are a versatile summer nail trend. From little daffodils to bold roses and fun poppies, help your child find a flower that suits their personality. Generally floral designs are painted onto minimal or plain backgrounds, but they can be a subtle or as bold as you like.
Patriotism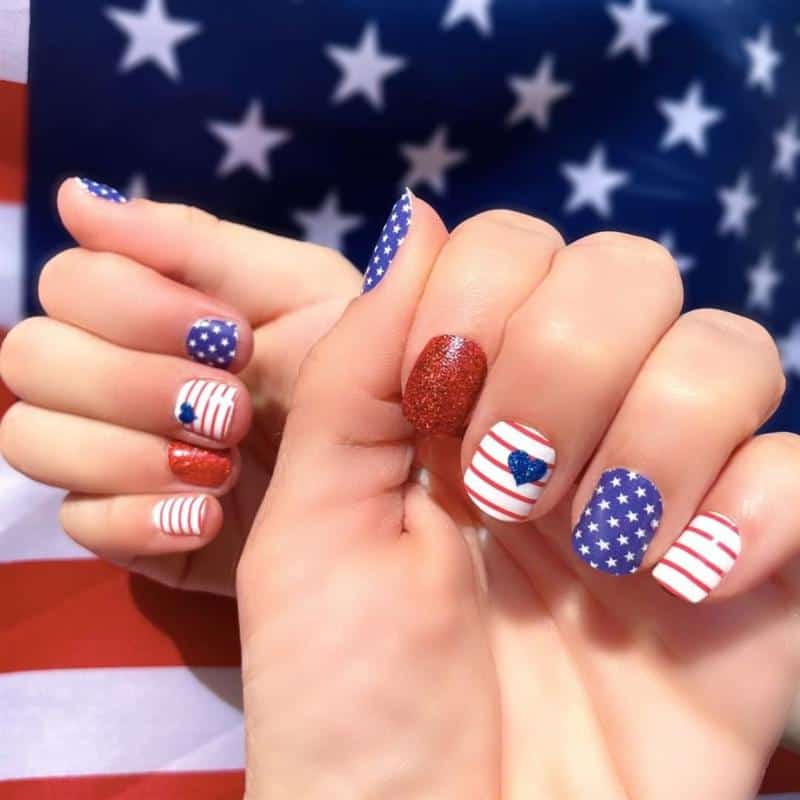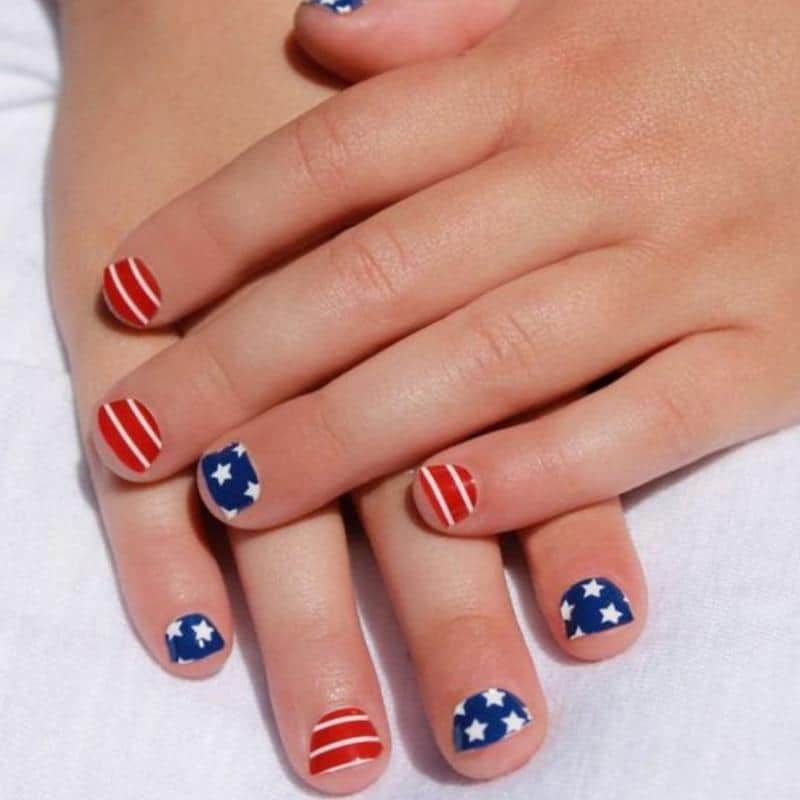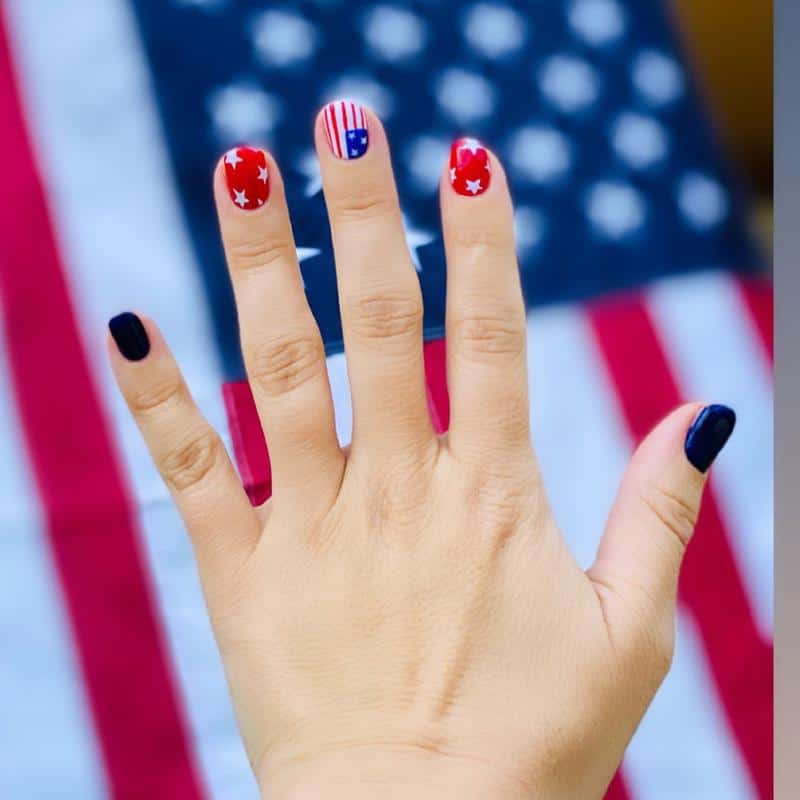 Celebrate the 4th of July in style with American themed nails. The stars and stripes are a fun design for any kid with the bold red and blue shades, alongside stars and stripes. Play around with the colors and patterns until you get a nail design your kid loves.
Converse Nails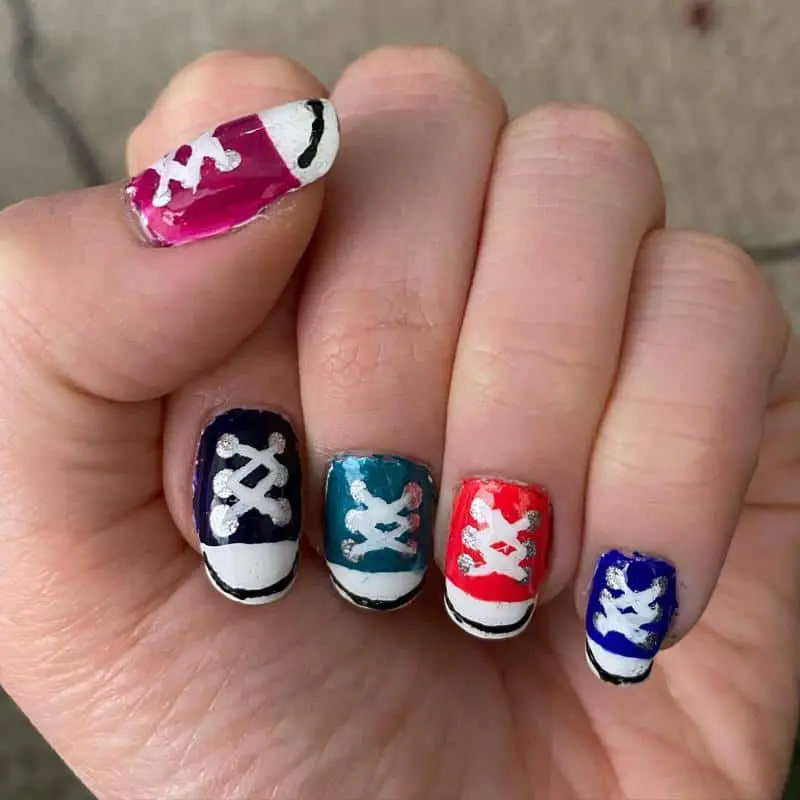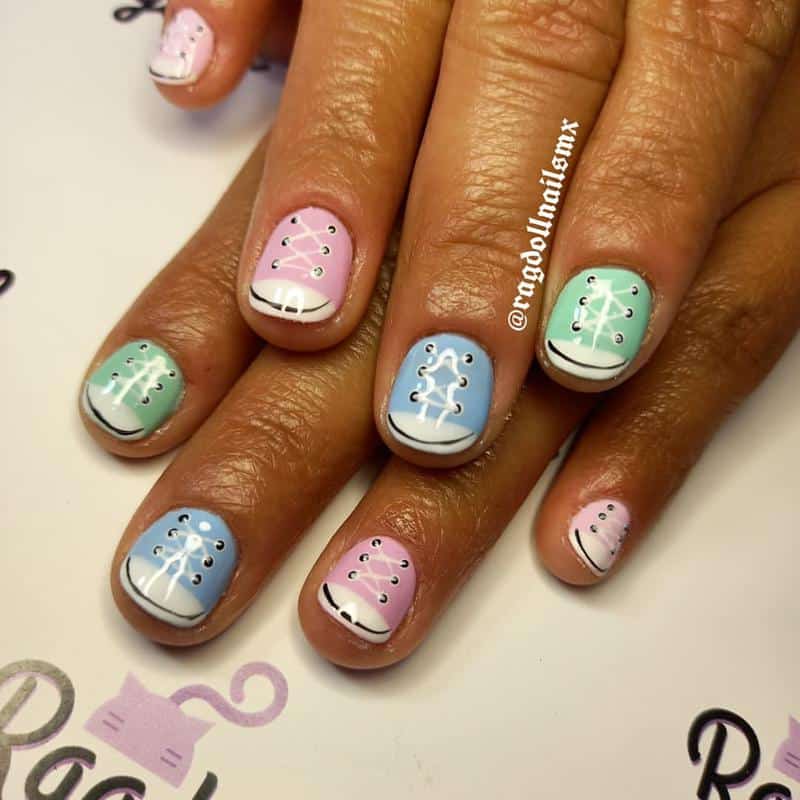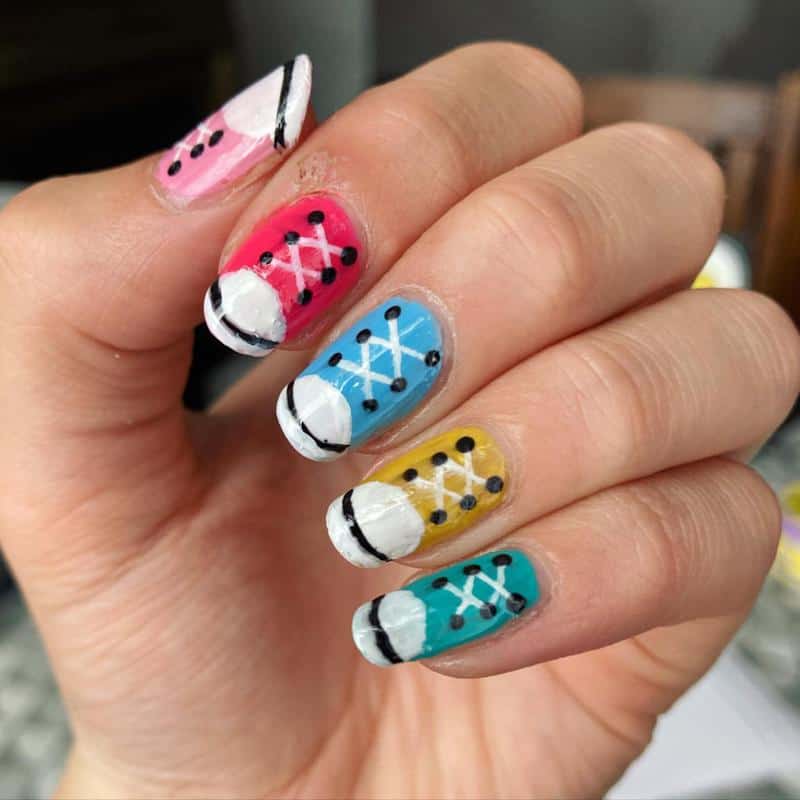 Most kids love wearing their Chuck Taylor Converse trainers, so they would probably love it on their nail. Black and white polish will be your base. Feel free to use whatever color your kids want for the details.
Accent Nail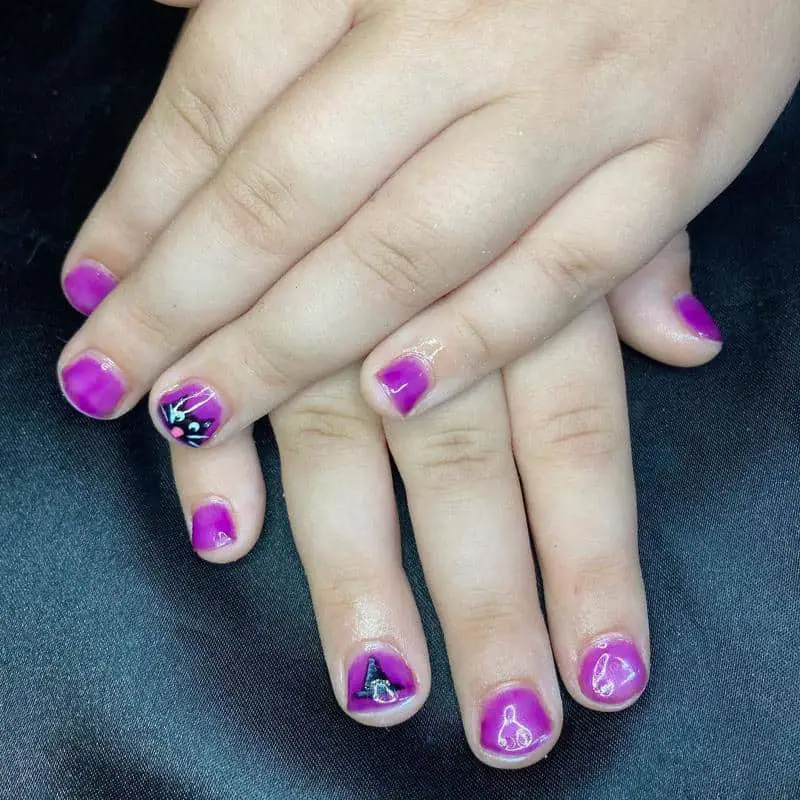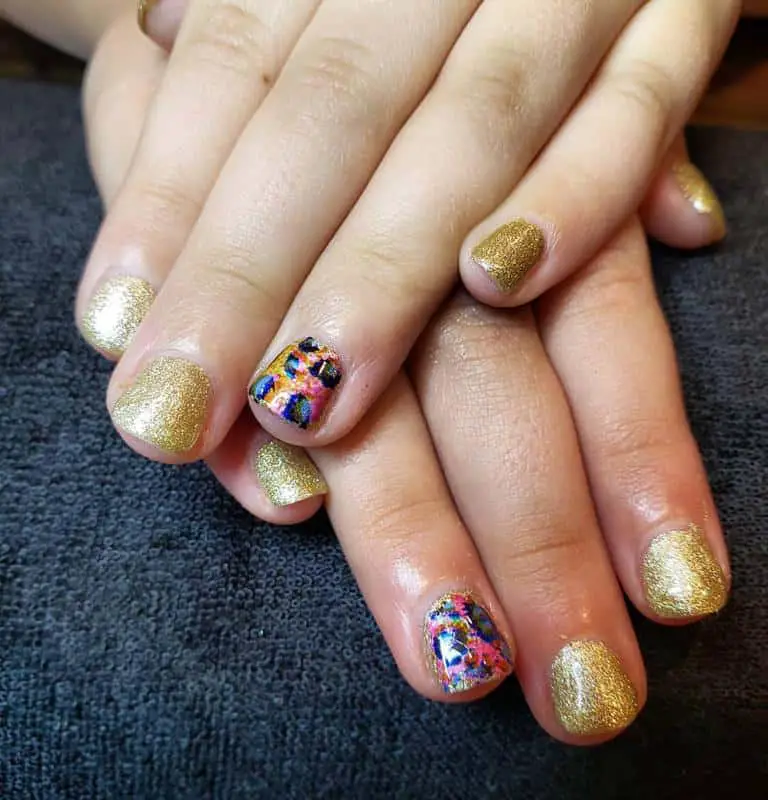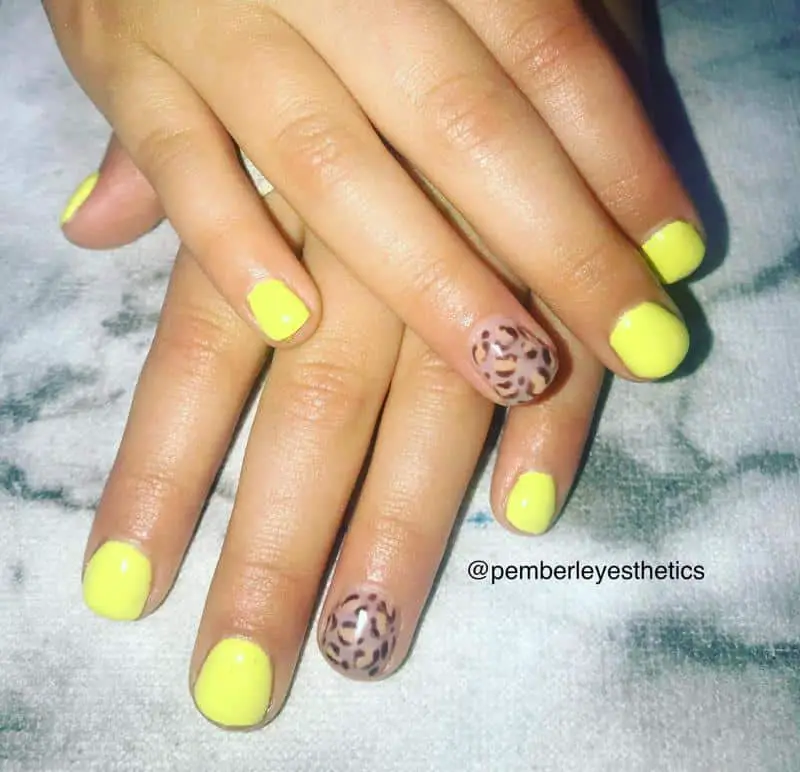 One of the most popular nail art trends of recent year is the accent nail. Accent nails are when you add one contrasting color, art or design to one nail on each hand. Add a bold print, unexpected pop of color or a funny character without overwhelming the whole manicure.
Neon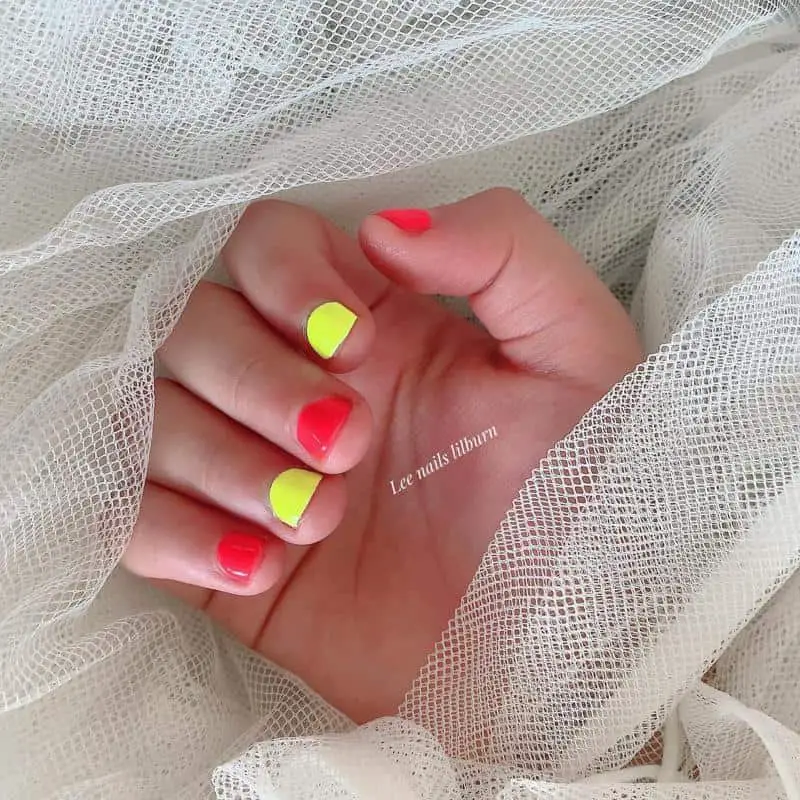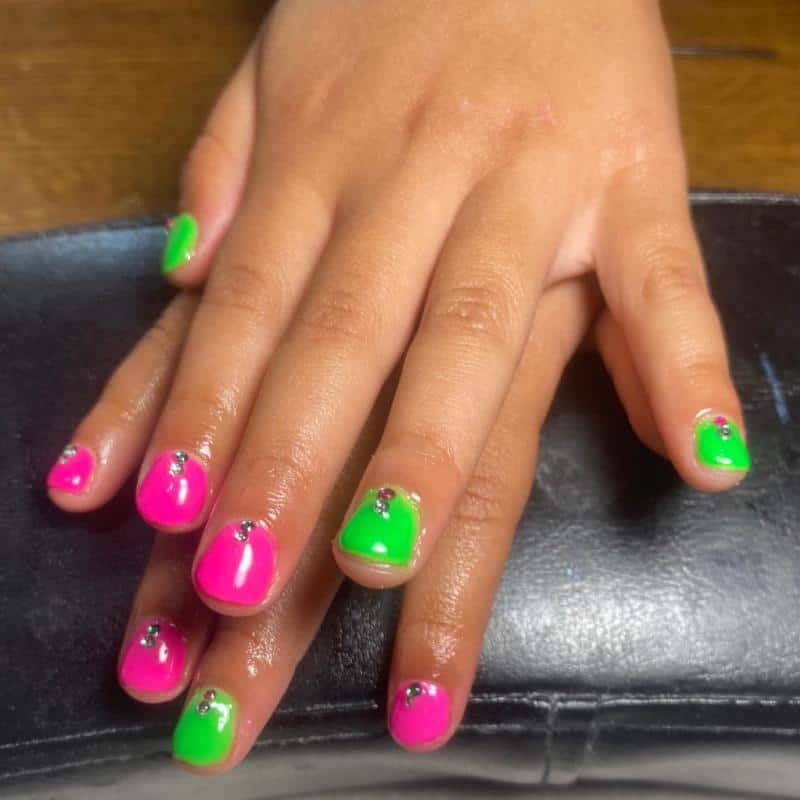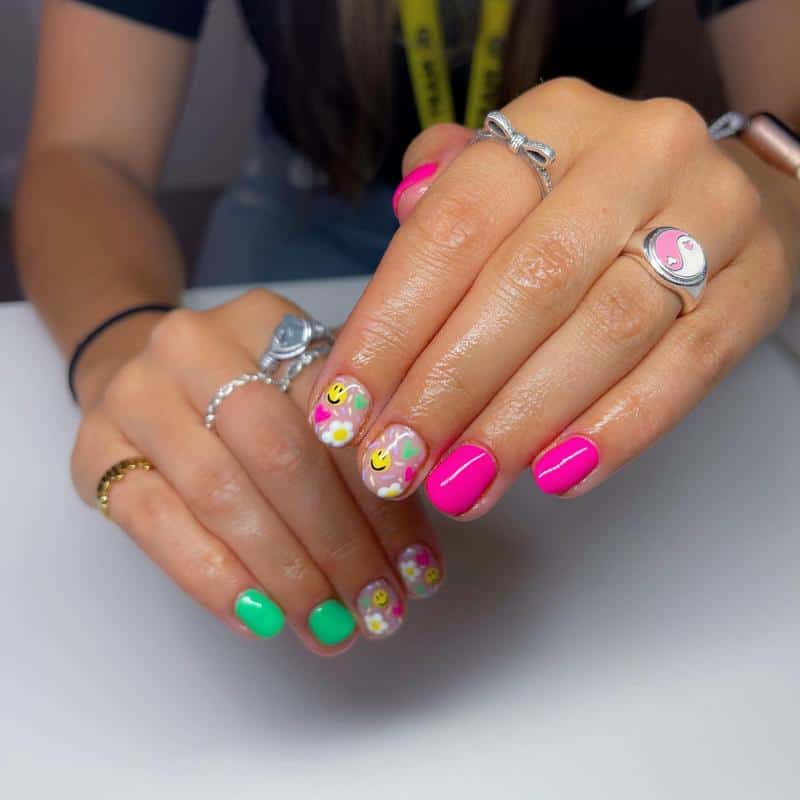 Neon is a cool trend in beauty, fashion, and nails. Kids love bold neon colors, especially when some of them glow in the dark! Neon yellow, orange, greens and pinks are the most common neon shades.
Did you know:

Make neon shades pop even brighter by painting them over a dried white base coat.
Unicorn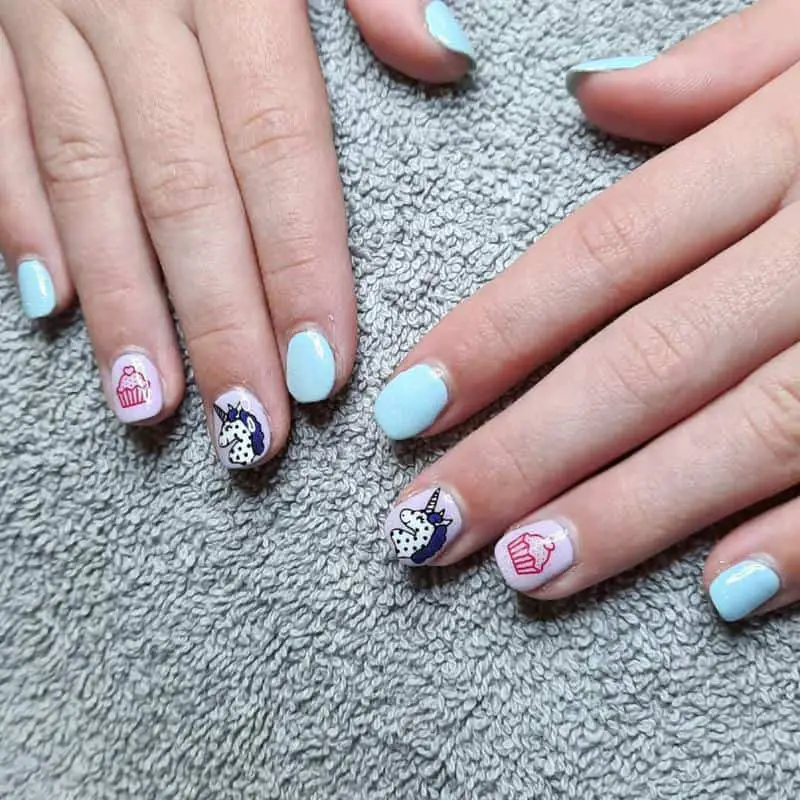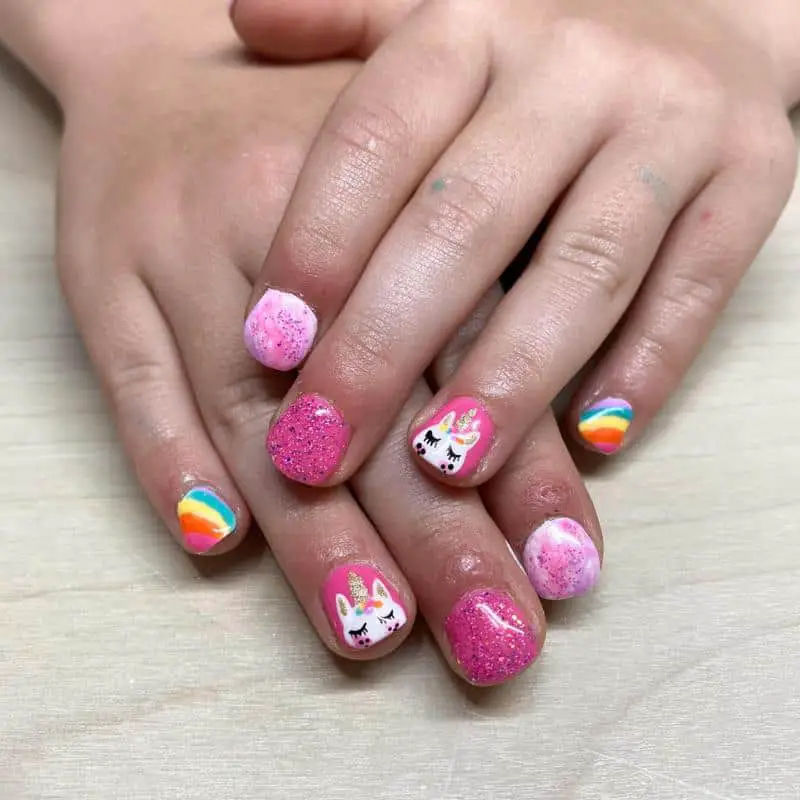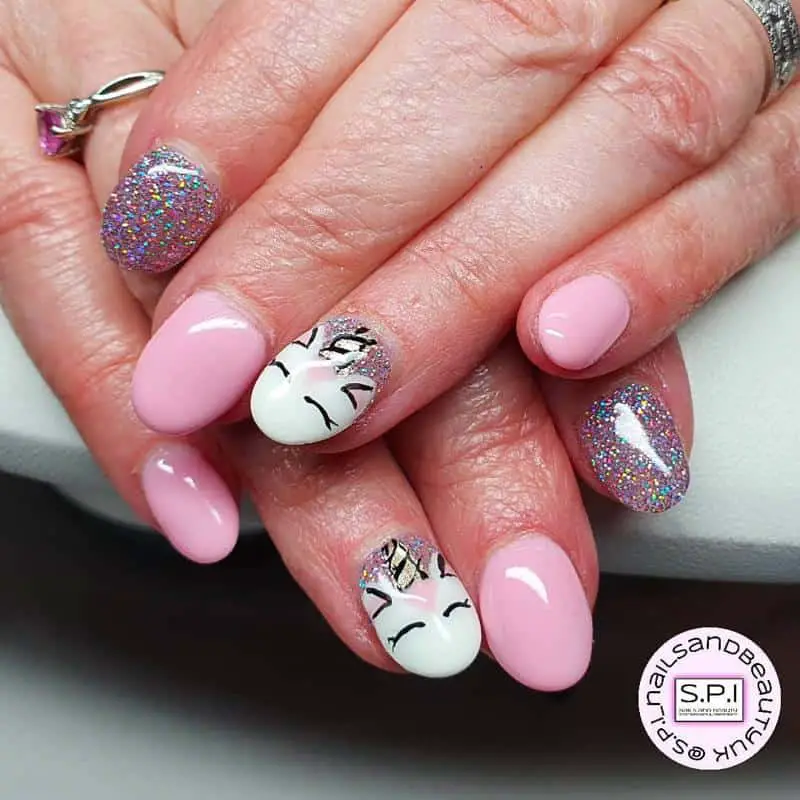 The magical unicorns are beloved by little girls and boys around the world. Add a unicorn to their nails alongside other cute imagery like cupcakes and rainbows. Although there are no rules, unicorns tend to me accompanied by in pastel colors like pink and purple.
Superhero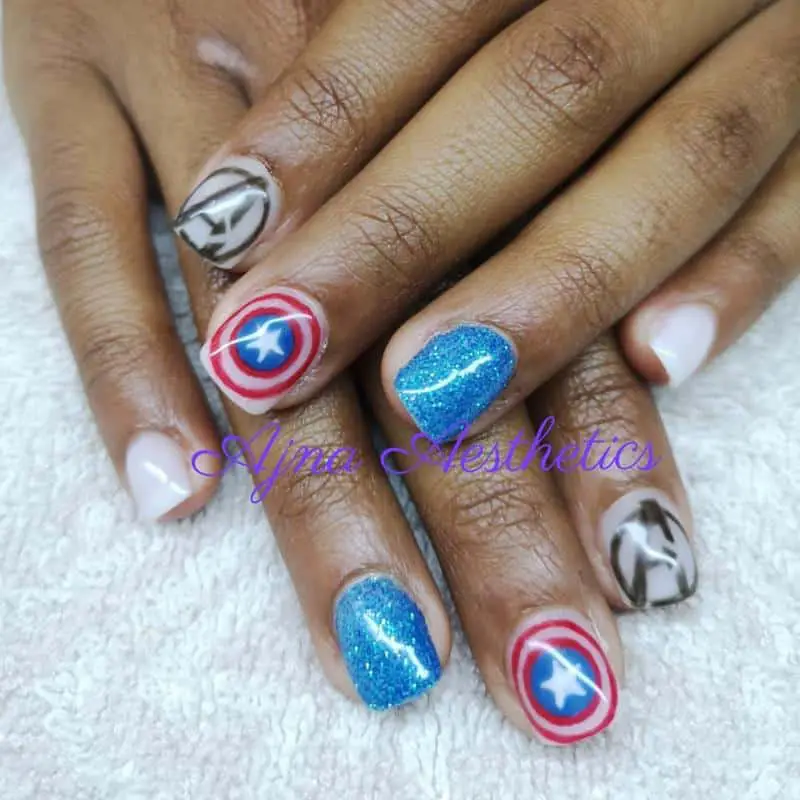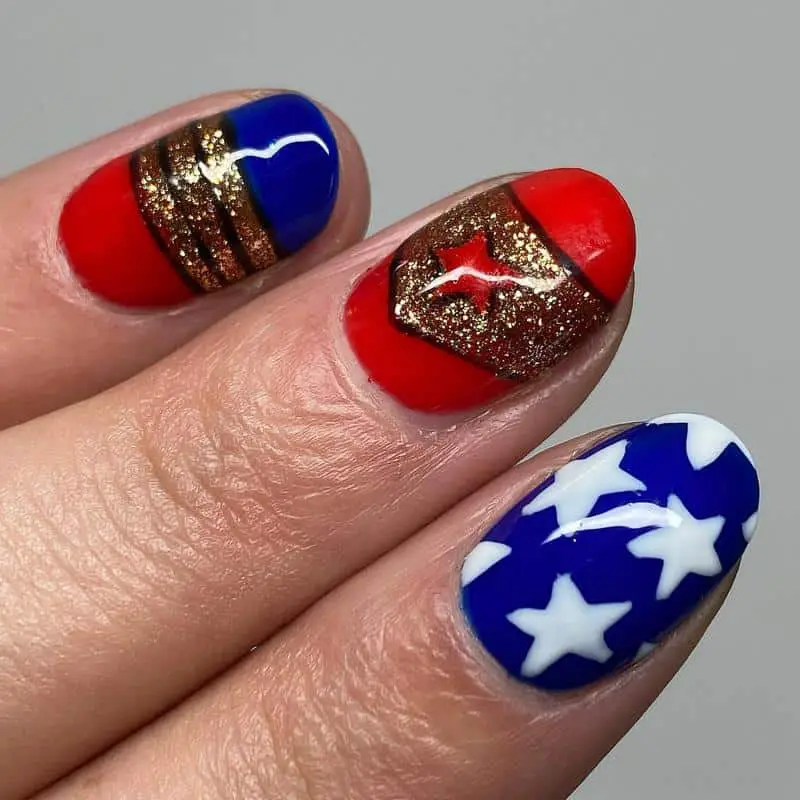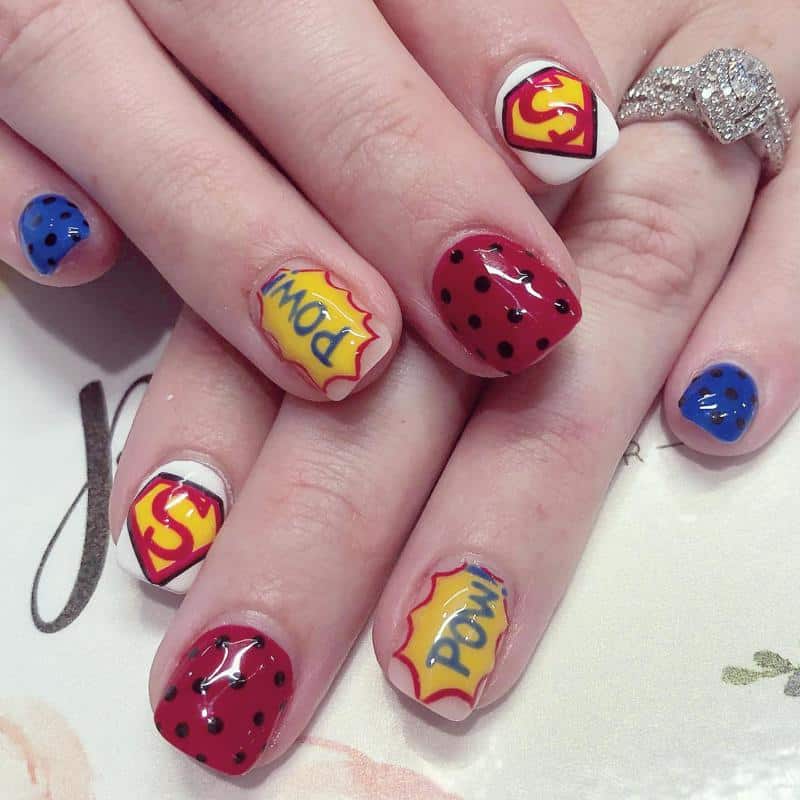 Superheroes have never been more popular. Whether they are DC or Marvel fans, they will be the coolest kid in class with a superhero themed nail design. From comic book art to logos, symbols and characters, superheroes are a versatile manicure trend.
Polka Dots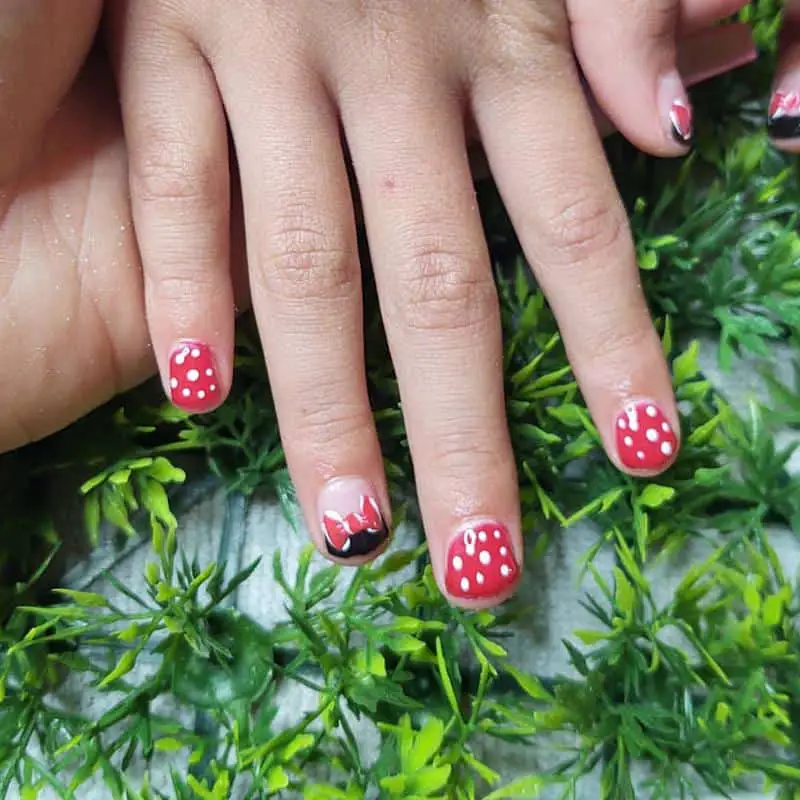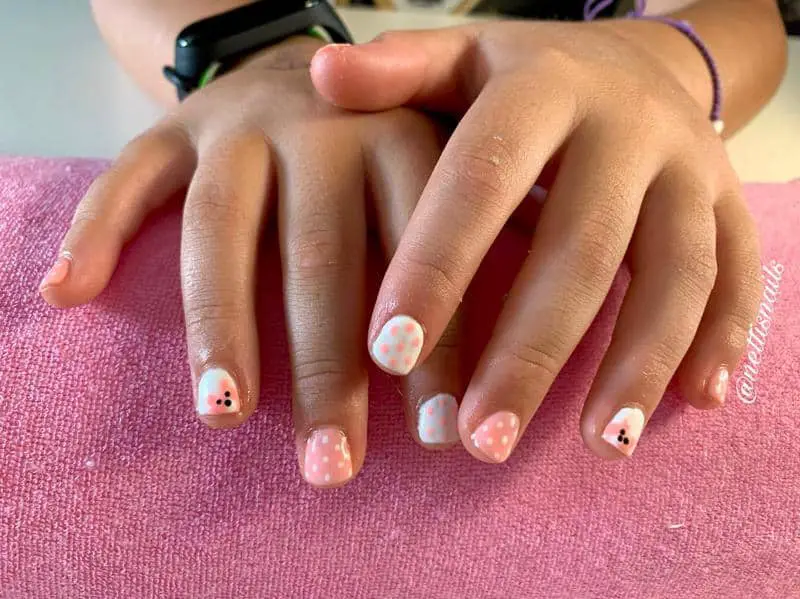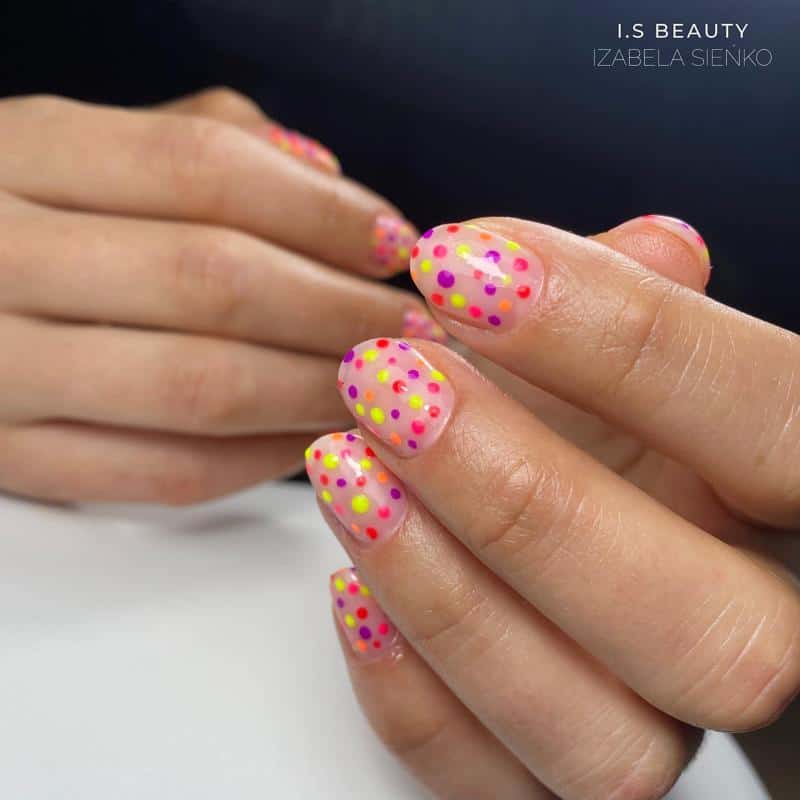 Polka dot nails are a great idea for beginners who are learn who to do nail art. These cute Minnie Mouse inspired nails are easy to do at home and can be created using a combination of shades. From pastel combos to jewel tones, the dots can be the same of a variety of colors.
Did you know:

Paint on the tiny dots with a cocktail stick of toothpick. Place a band aid over a dry base and paint over it, once the band aid has been carefully removed, you should be left with a dotty effect.
Rainbow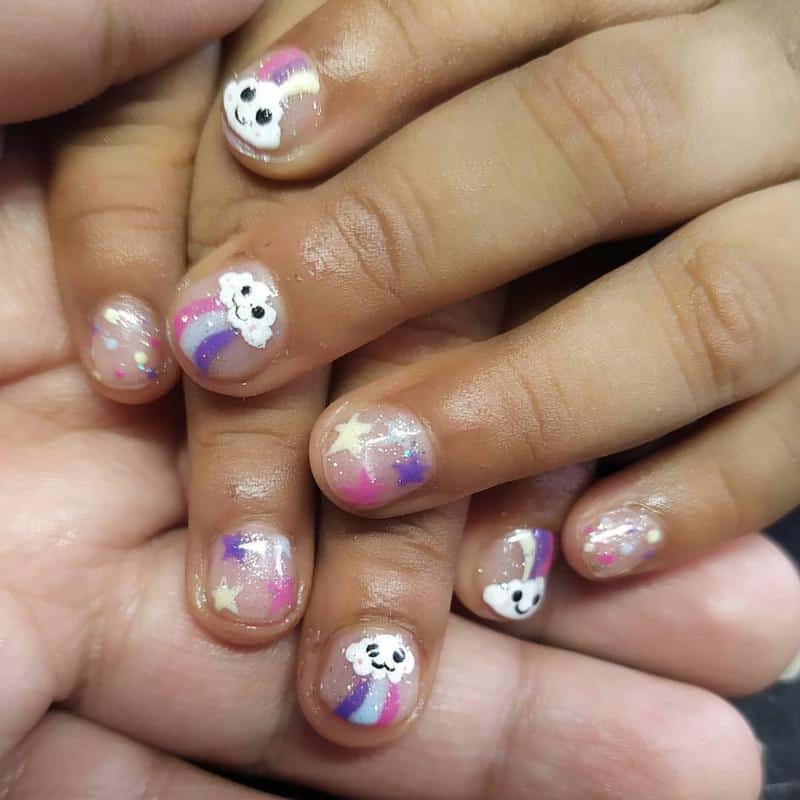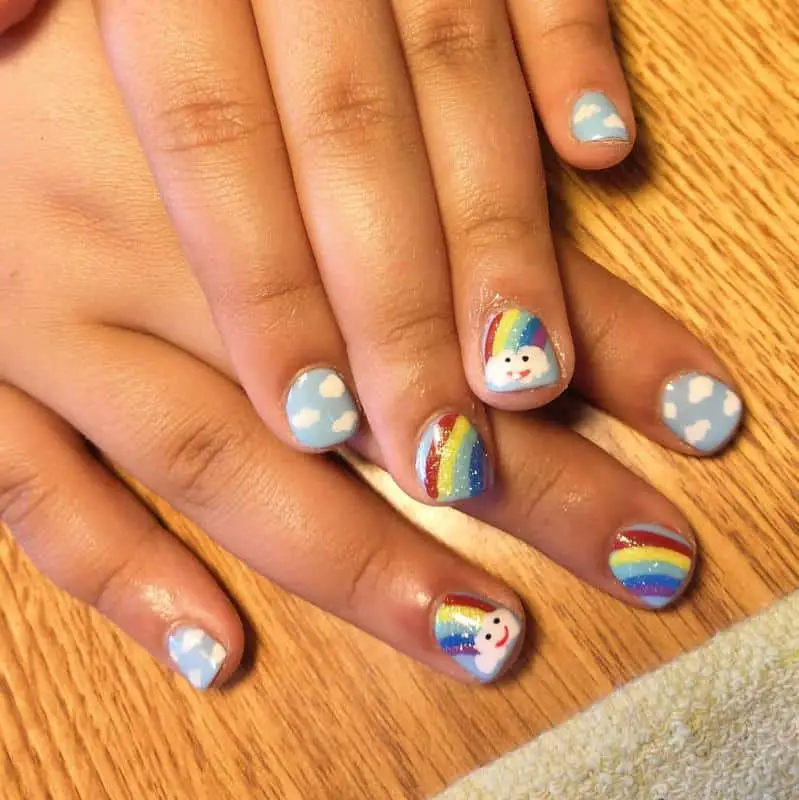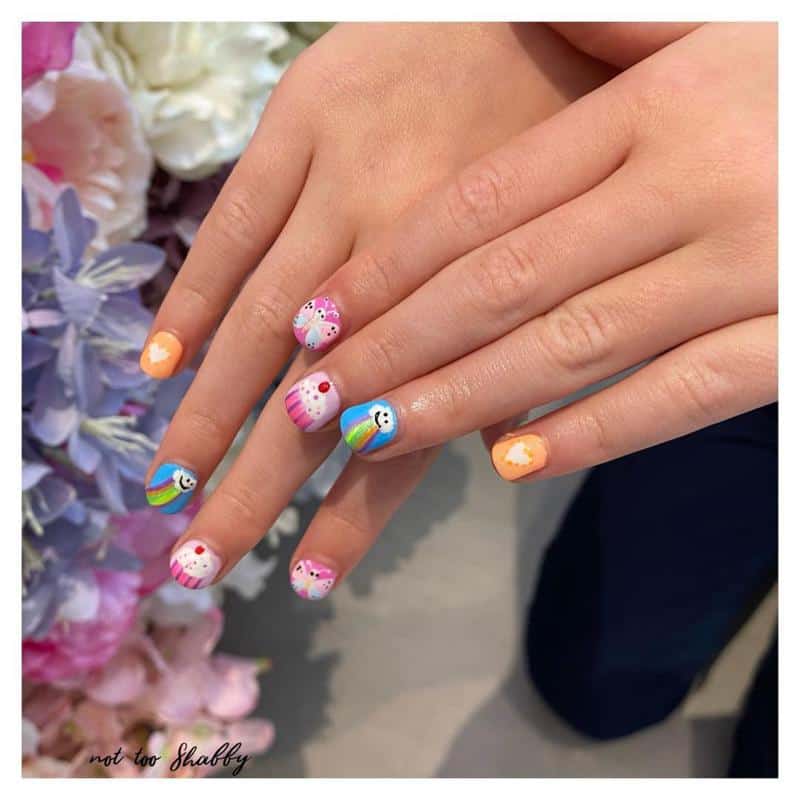 Enjoy the colors of your rainbow. Add rainbow designs to the nail or use the many colors of the rainbow as inspiration. A rainbow is also an excellent beginner design for those who want to practice nail art on their kids at home.
Animals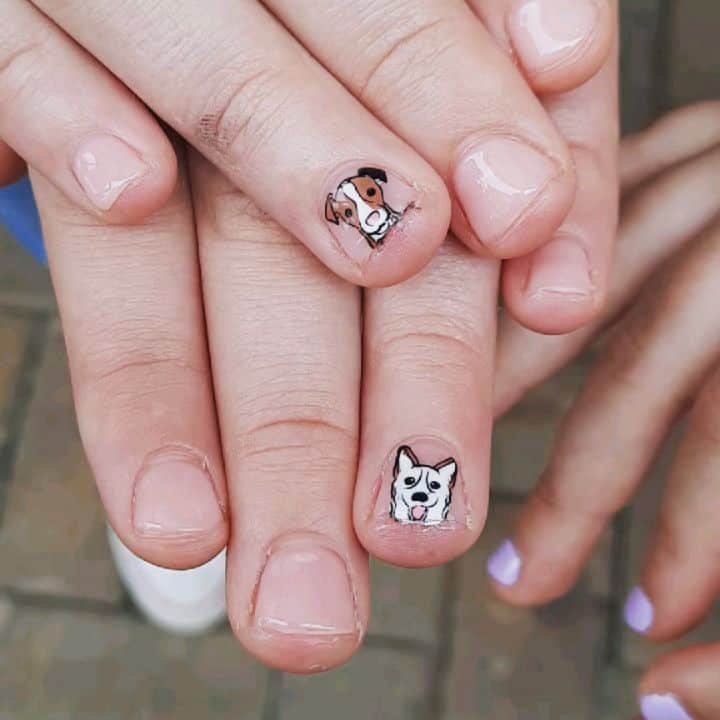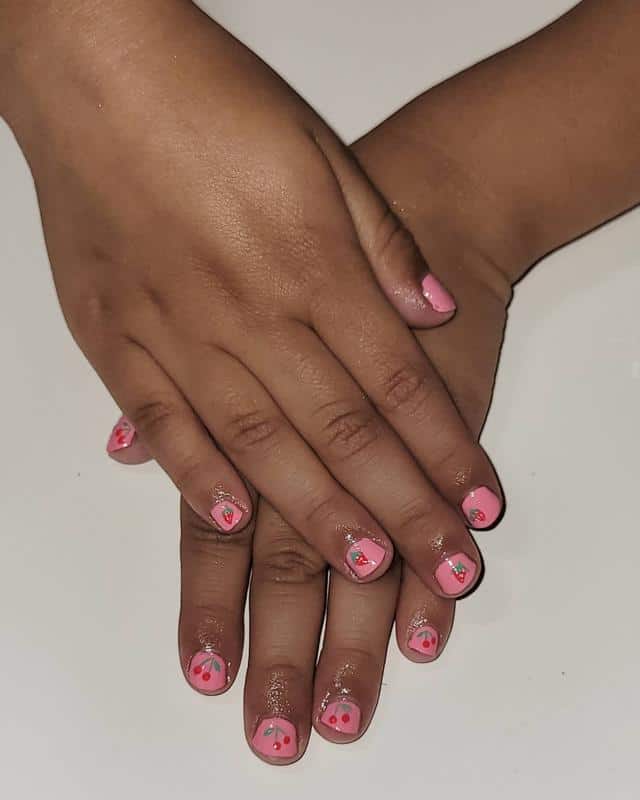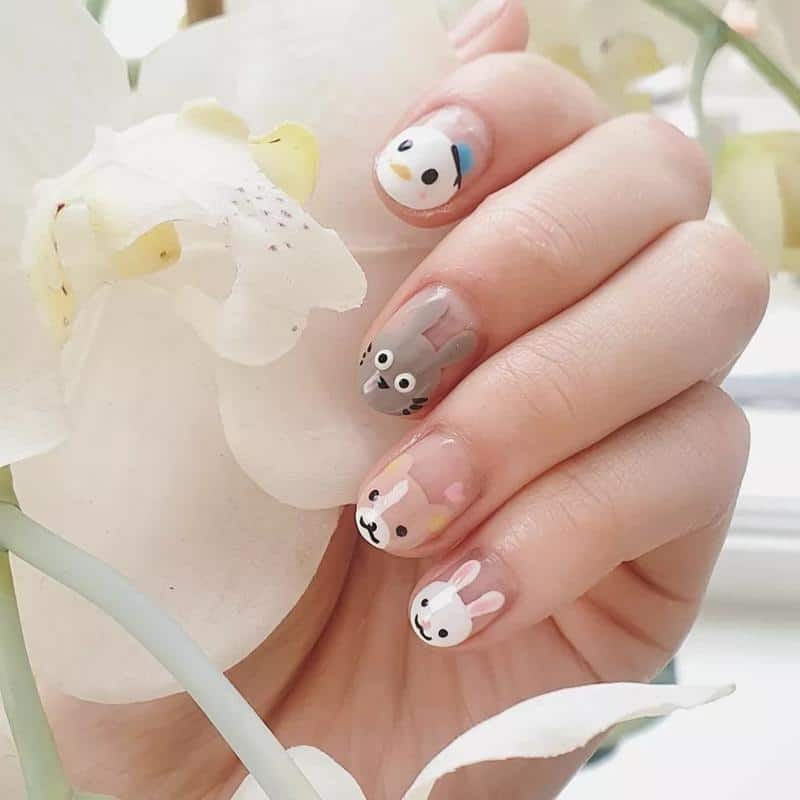 An Animal Crossing fan or simply a pet lover? Animal manicures can be a quirky way for your child to embrace their love of animals. They can choose images that look like their own pet, cartoon animals or cute generic emoji-like creations. We find cats and dogs are the most popular, alongside rabbits and penguins.
Princess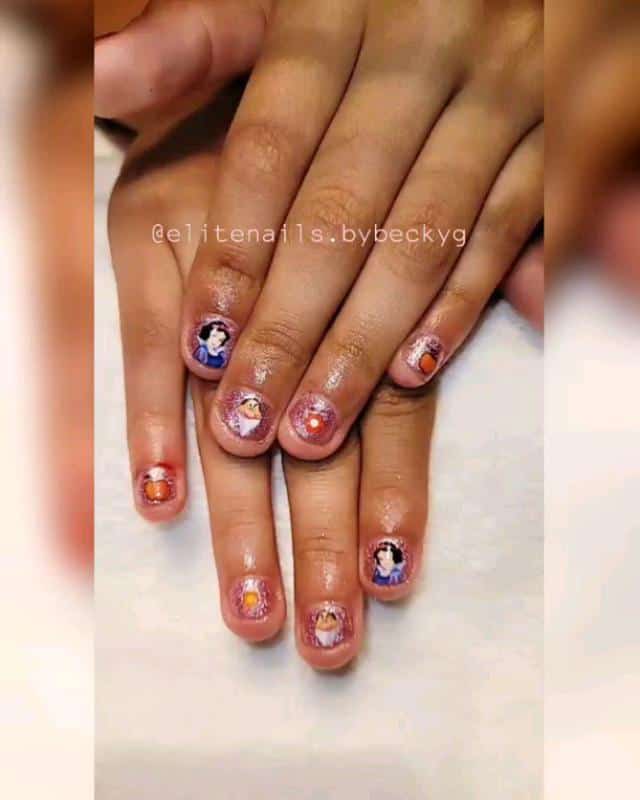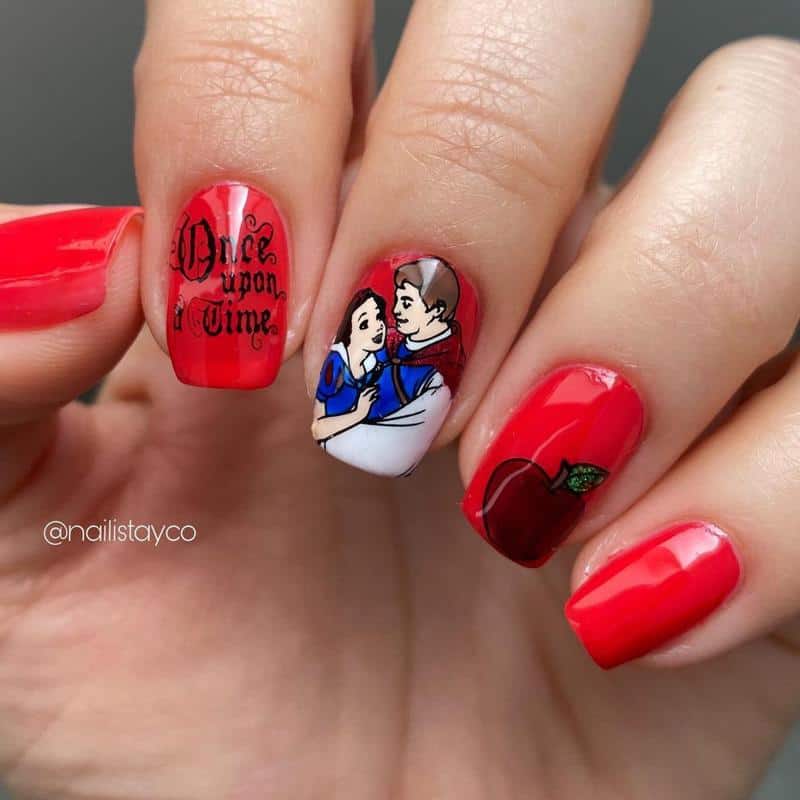 Every little girl wants to be a princess (or perhaps they already are one) so let them express it on their name. Get their favorite Disney princess as nail art or add a little tiara to a simpler design. We also love a princess themed color palette with a character on the accent nail.
Stripes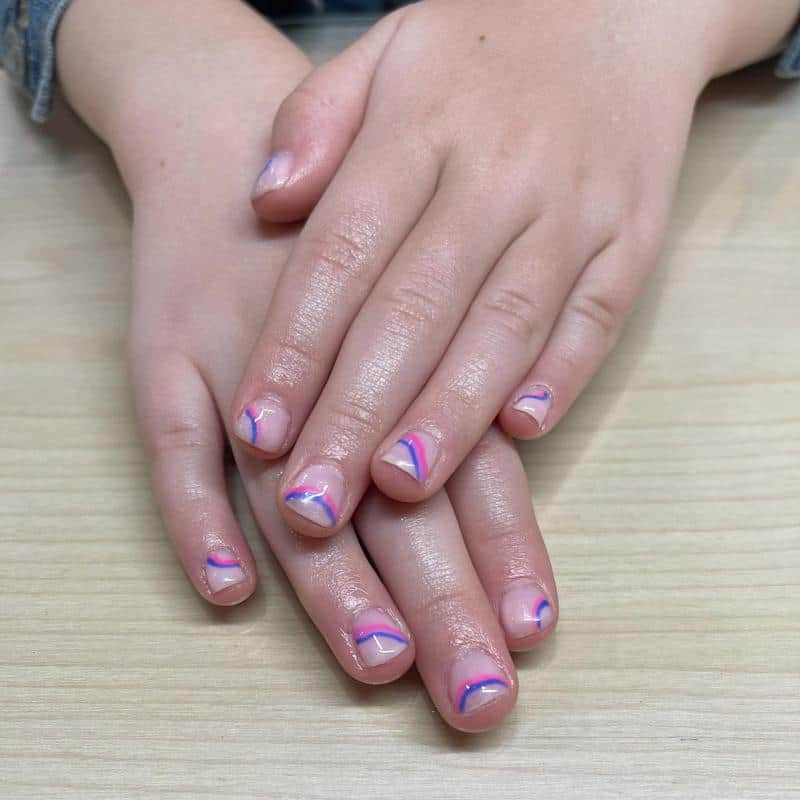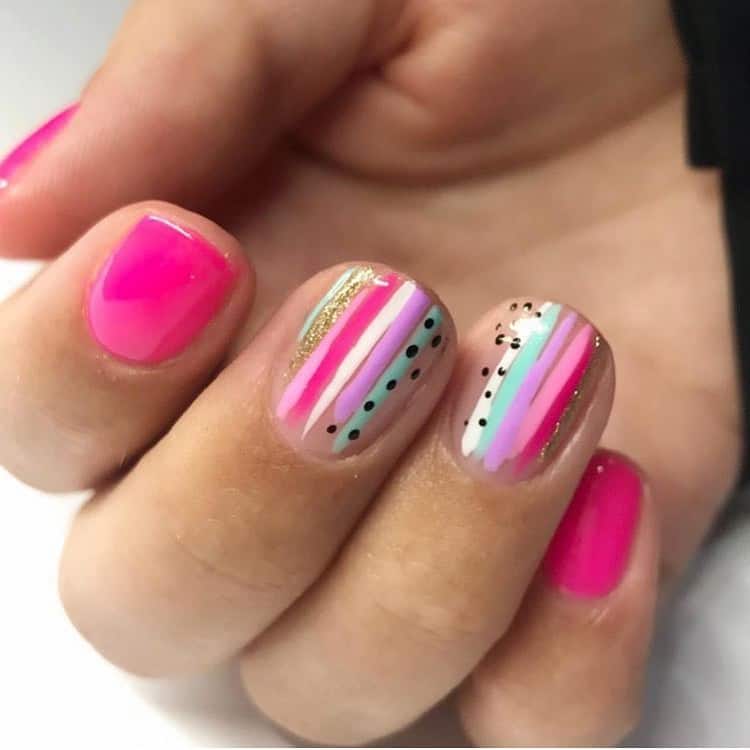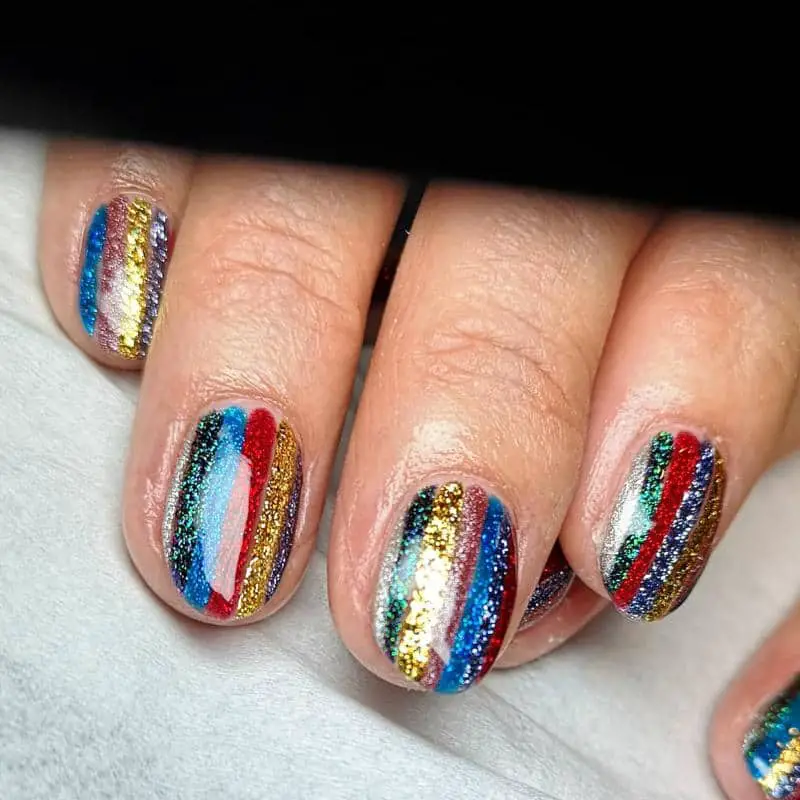 Stripy nails are a versatile and very trendy manicure look for all ages. From candy colors to glitters and bold shades, this look is a fun summer trend that is easier to execute at home than you might think! Many start on a very light or very dark base and then add the shades on top.
Did you know:

You can buy special striper brushers that allow you to easily create striped nails at home. All you need is a steady hand!
French Manicure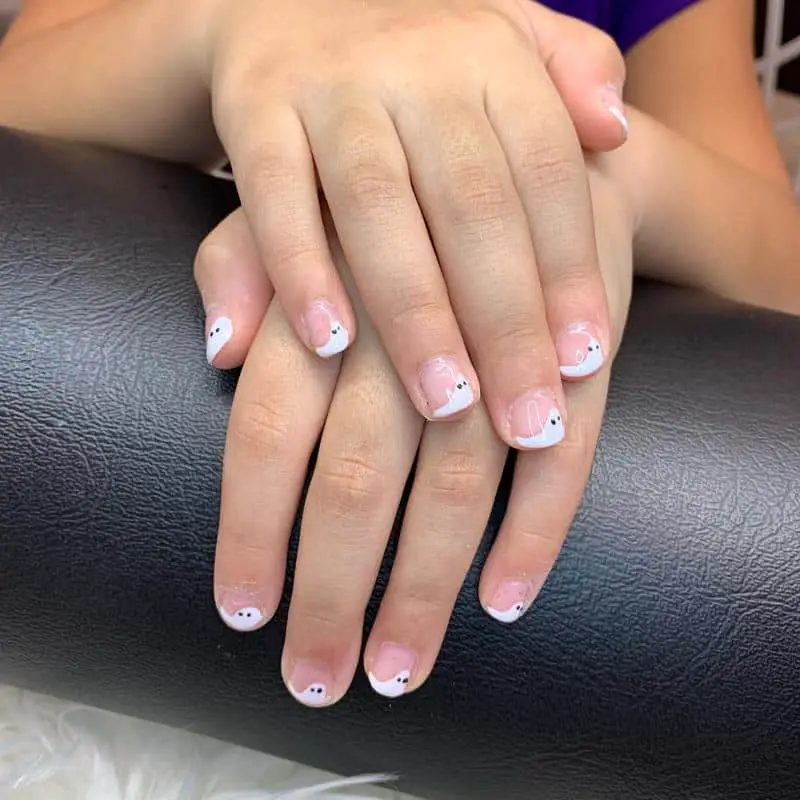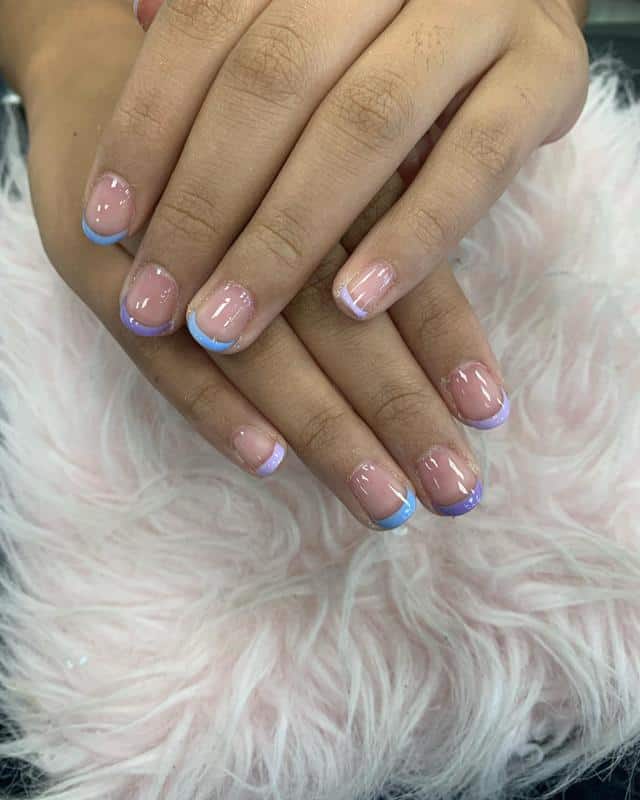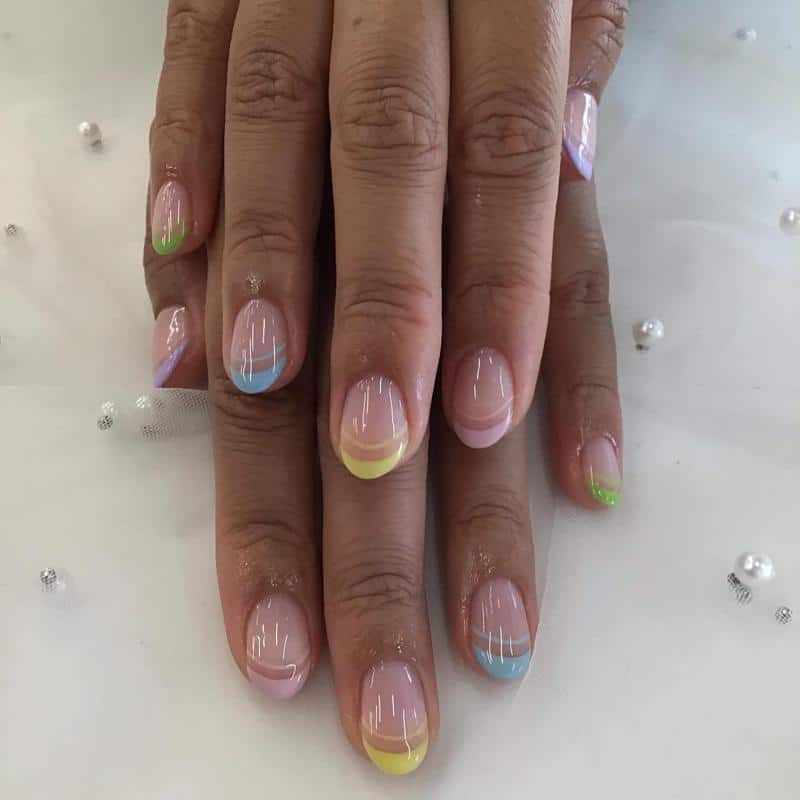 French manicures are one of the most classic nail trends. Many little girls will feel like grown ups with this chic manicure. French manicures are noticeable for being a plain nail with a white contrasting tip. This classic nail look has been updated to add bold or pastel color tips and appliques.
Did you know:

To get the precise tip at home, use a sharpie pen to figure out the shape before applying the top coat.
Mermaid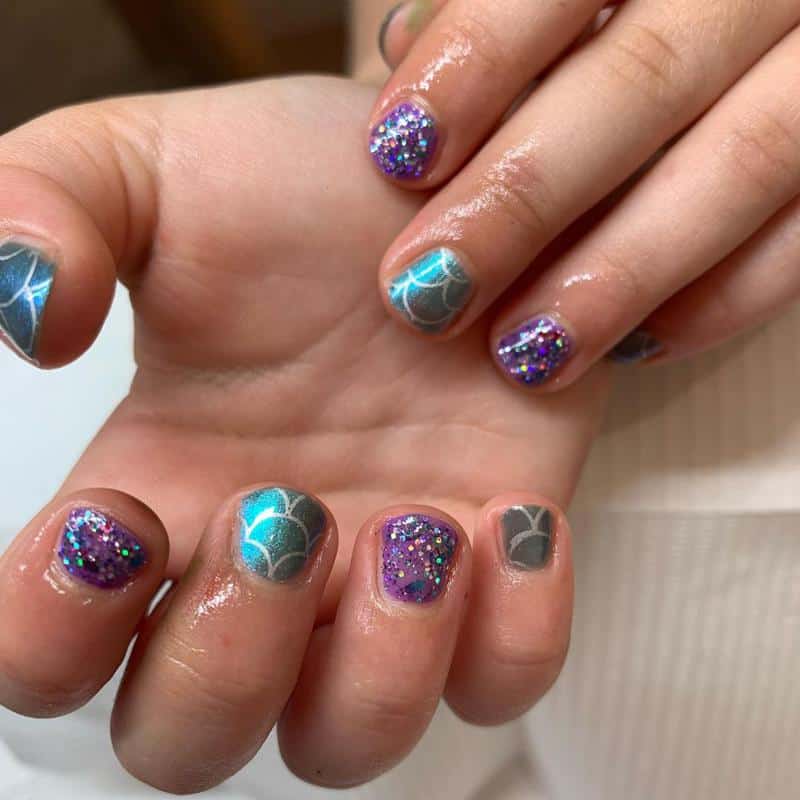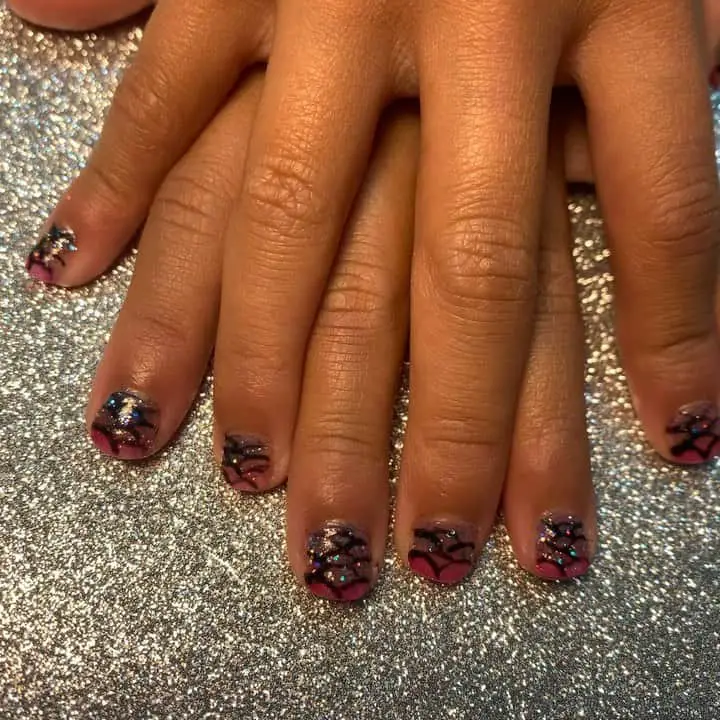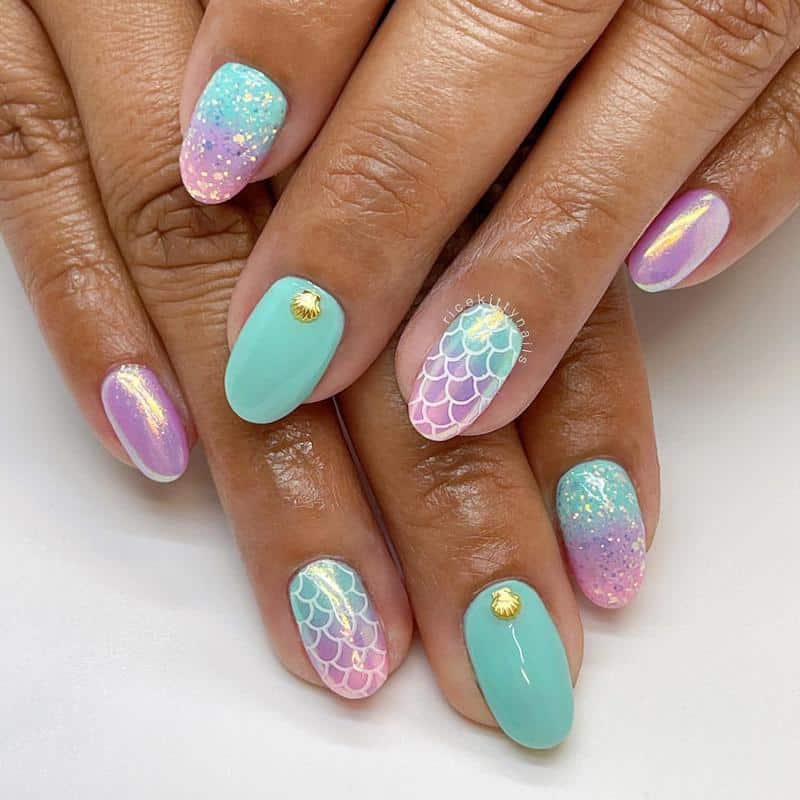 Who doesn't love the way mermaid tails look? In iridescent shades of green, blue and purple, the distinctive mermaid tale pattern is trendy and fun. Your kid could get it on all nails, have it as an accent or mix it with other mermaid related images.
Did you know:

The mermaid tail effect can be executed at home with some fishnets.
Videogame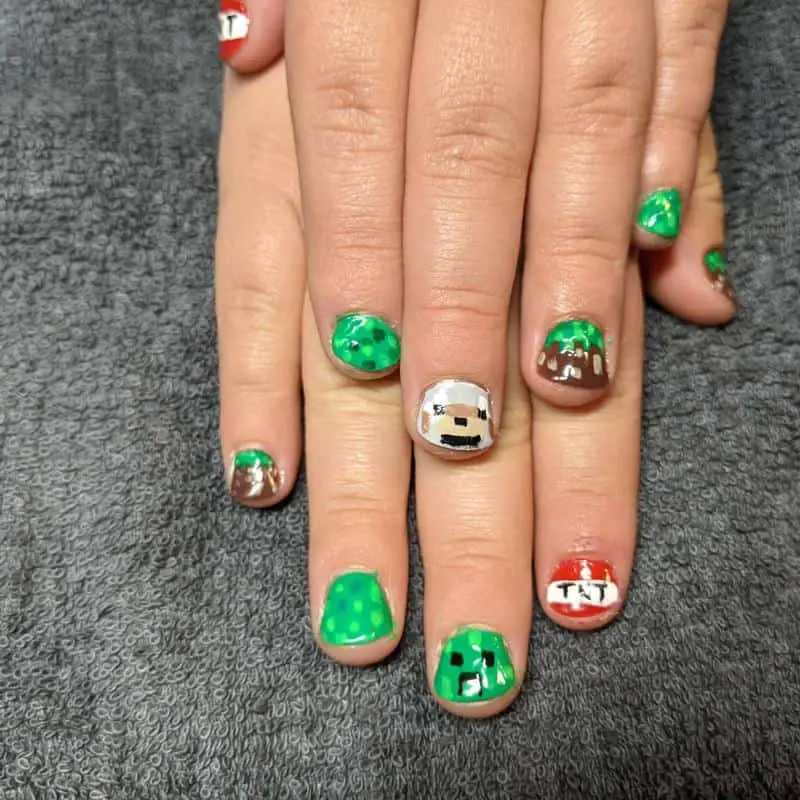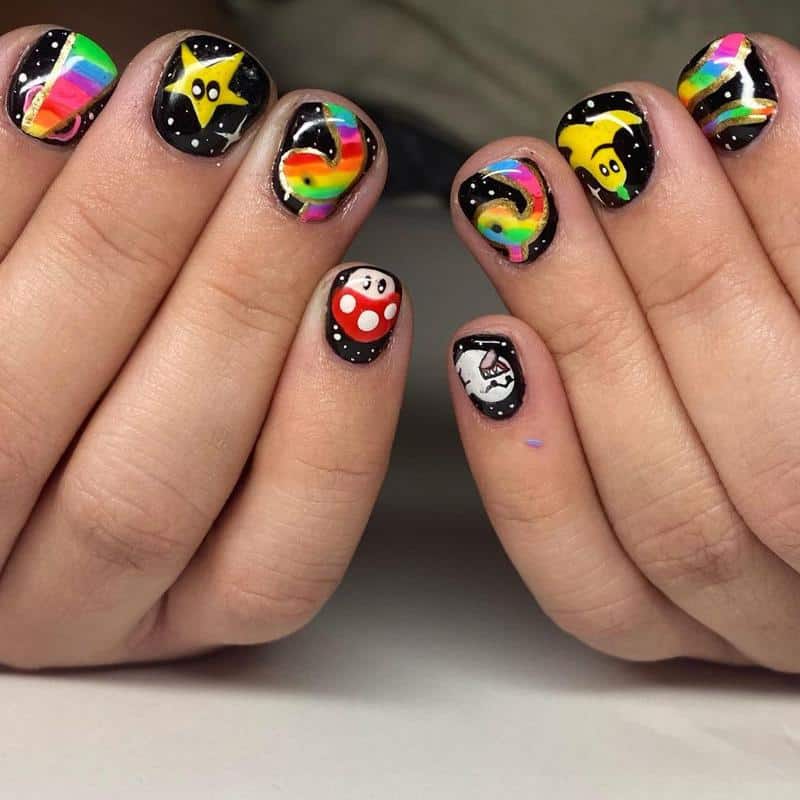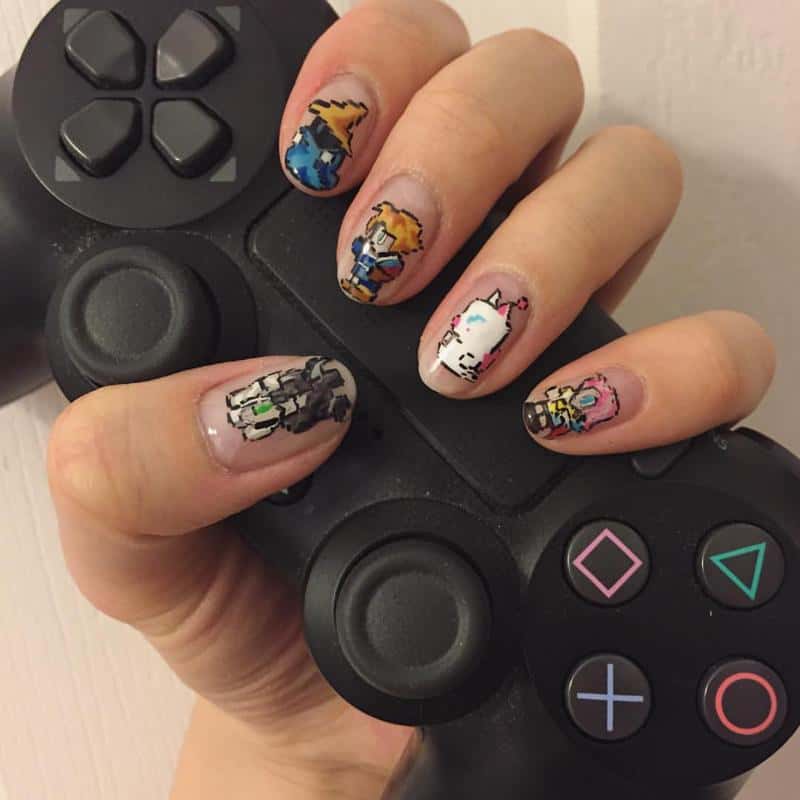 Let your child show off their love for videogames with these nail ideas. From classics like Super Mario to modern favorites like Minecraft, these little designs will be sure to put a smile on their face.
Smiley Faces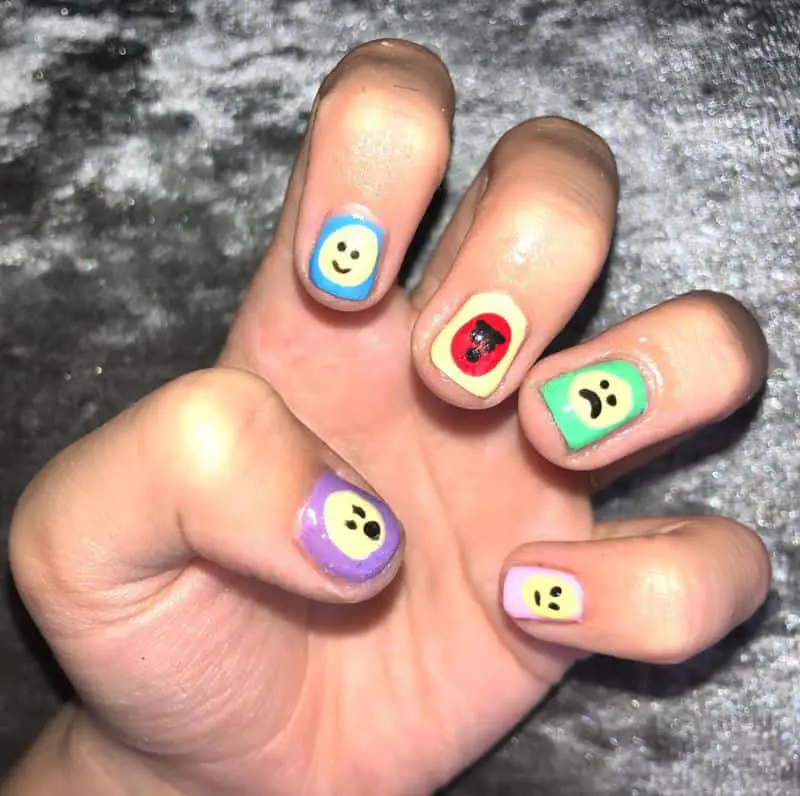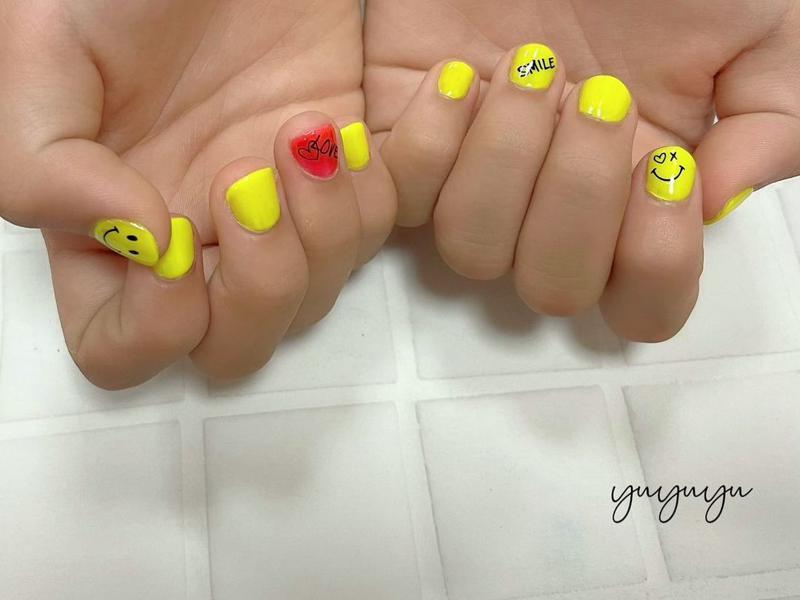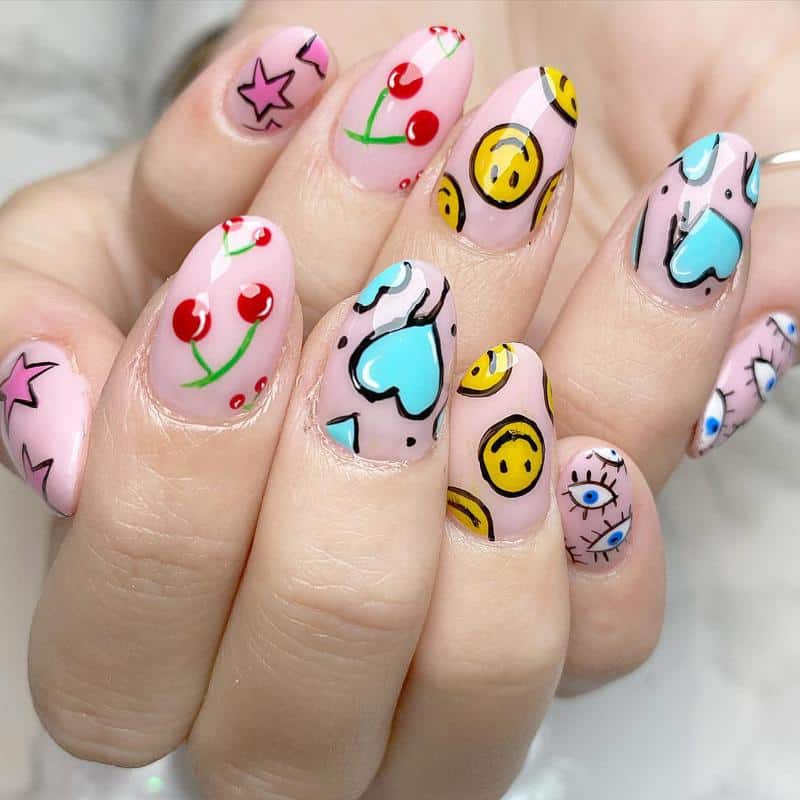 Remember to smile with a happy piece of nail art. Usually in shades of yellow like the emoji, this happy face design is super easy to do yet super recognizable. This design best suits bright, cheery colors.
Emoji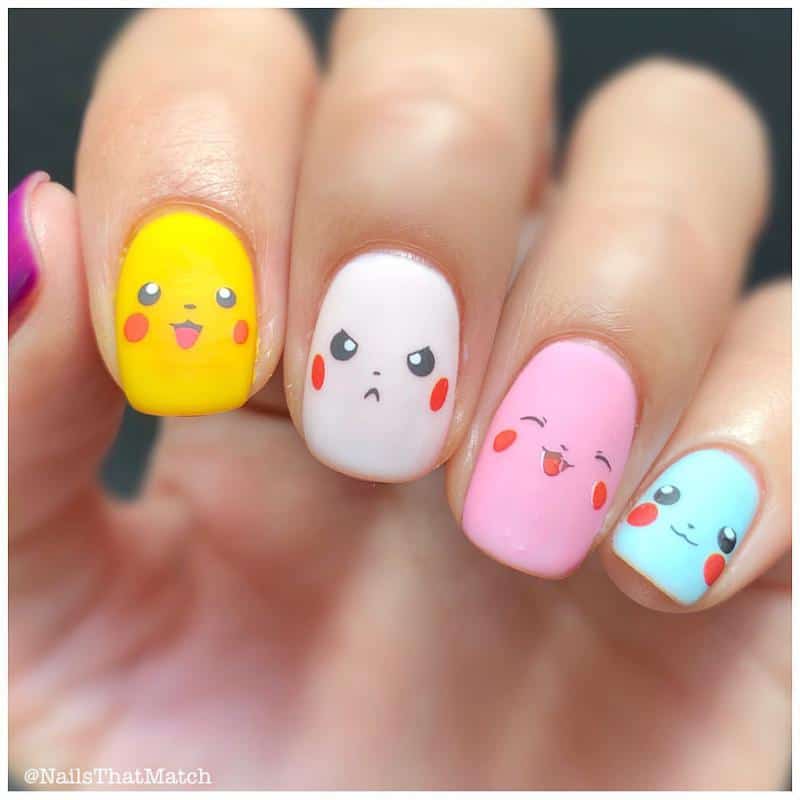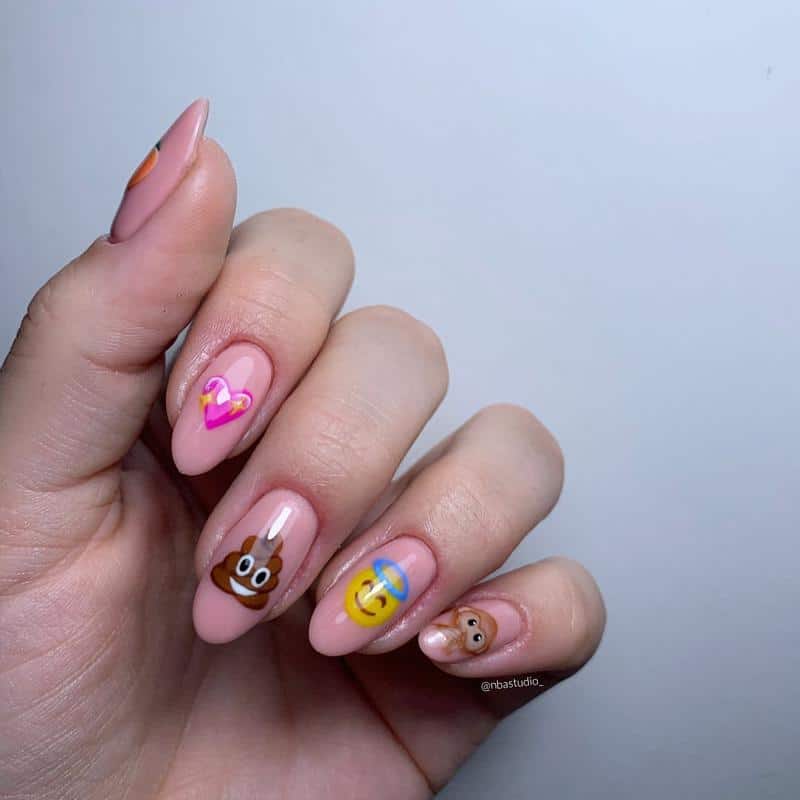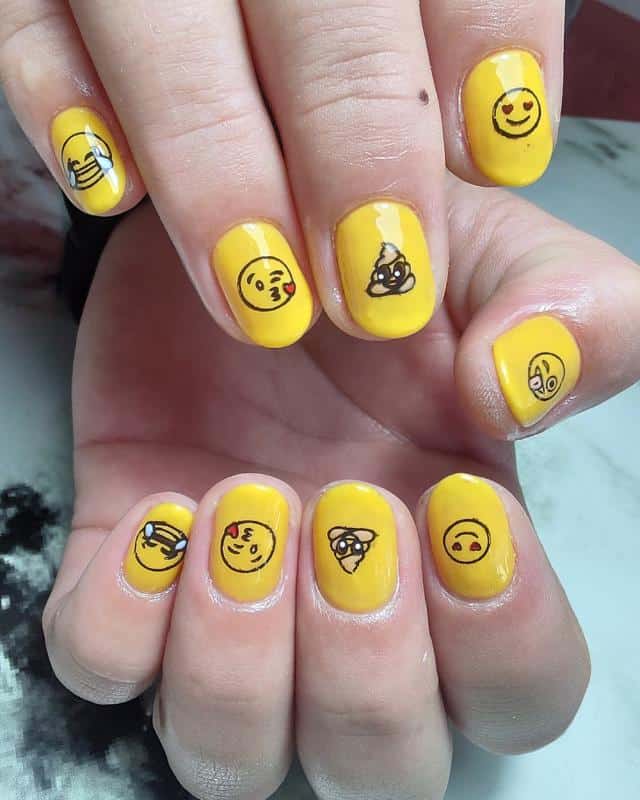 Your kid probably loves to talk in emoji, so allow them to express themselves via emoji manicures. From naughty poop emojis to laughing symbols, this is a unique yet hilarious nail trend for kids.
Animal Print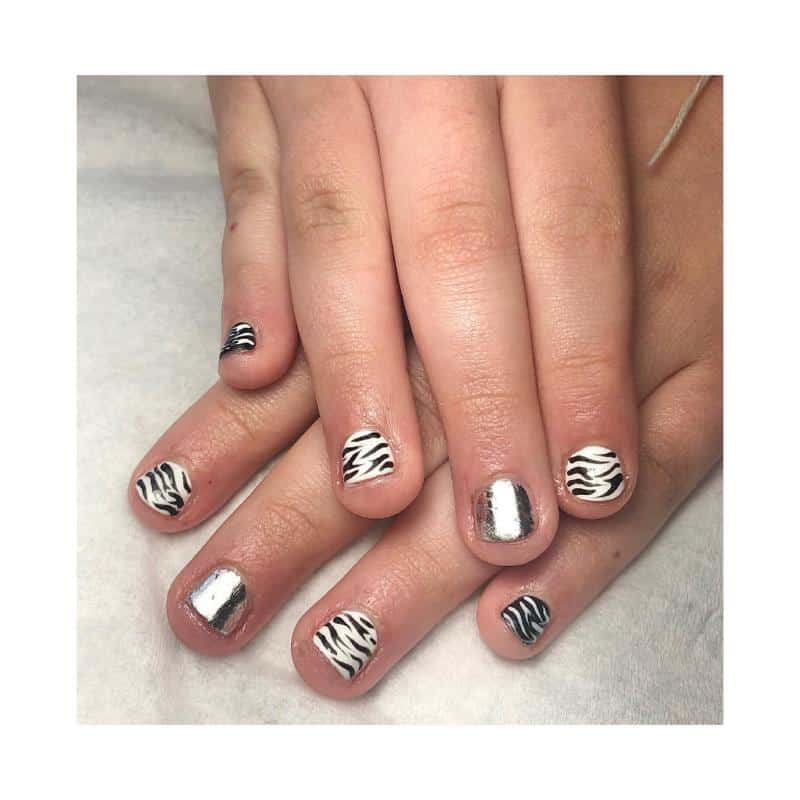 Animal print like leopard, zebra and tiger print are popular with all age groups. With kids, the colors tends to be a little bolder and less true to the animals. For example, we love red leopard print and pink tiger print.
Mixed Prints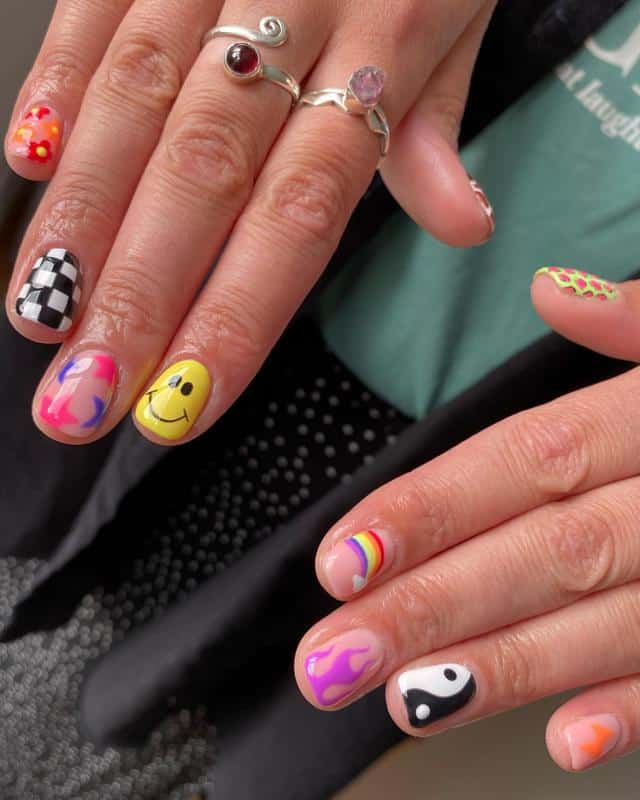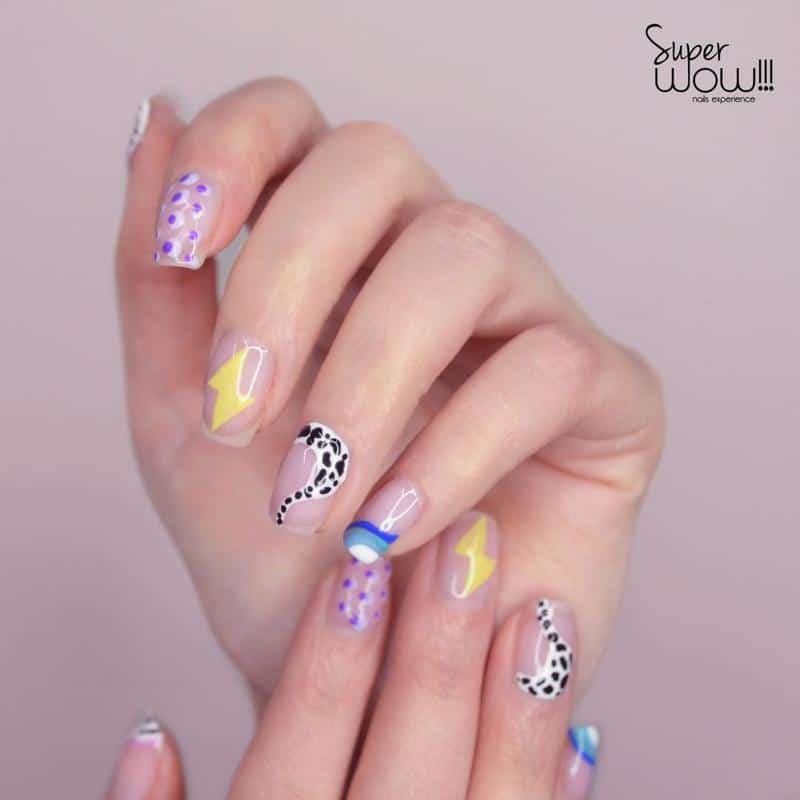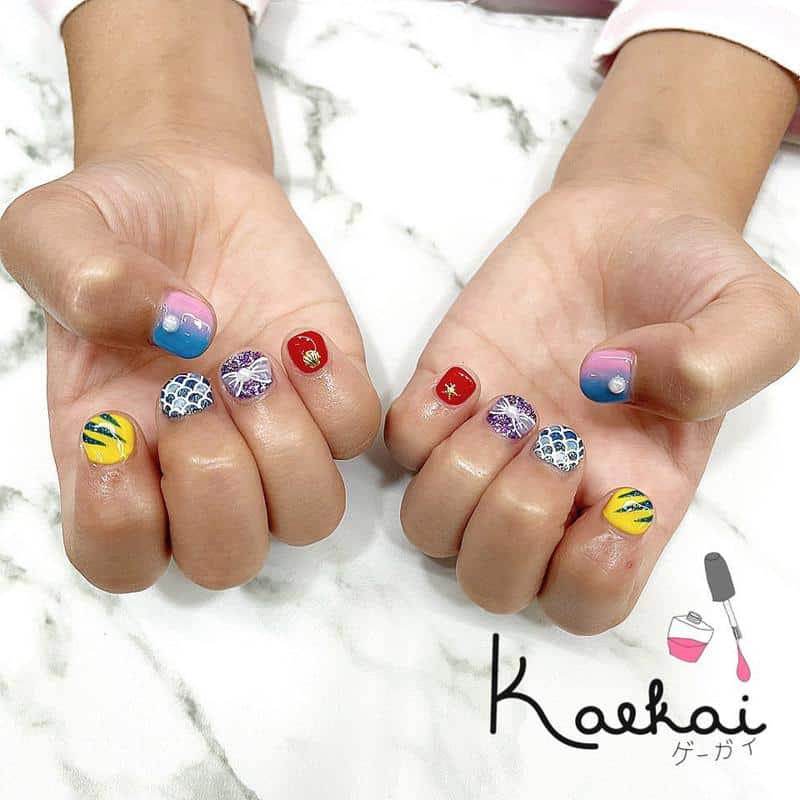 Is your child scrolling through the prints and struggling to narrow it down to one? They don't have to! Fill their hands with a selection of crazy prints, they don't even have to go together. Remember, as long as it makes them happy it doesn't matter how cohesive and matchy-matchy the end result is.
Brand Name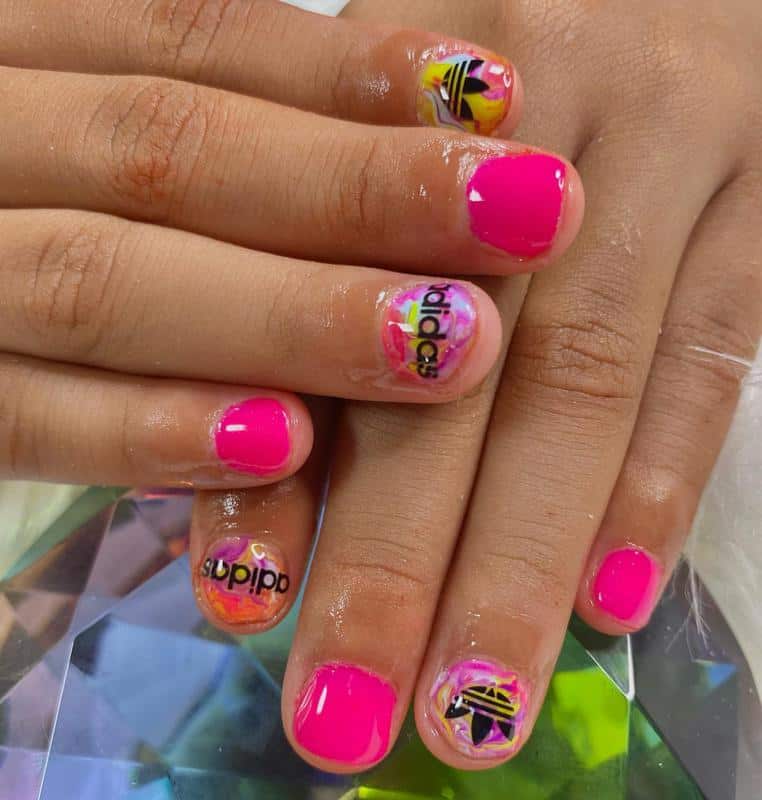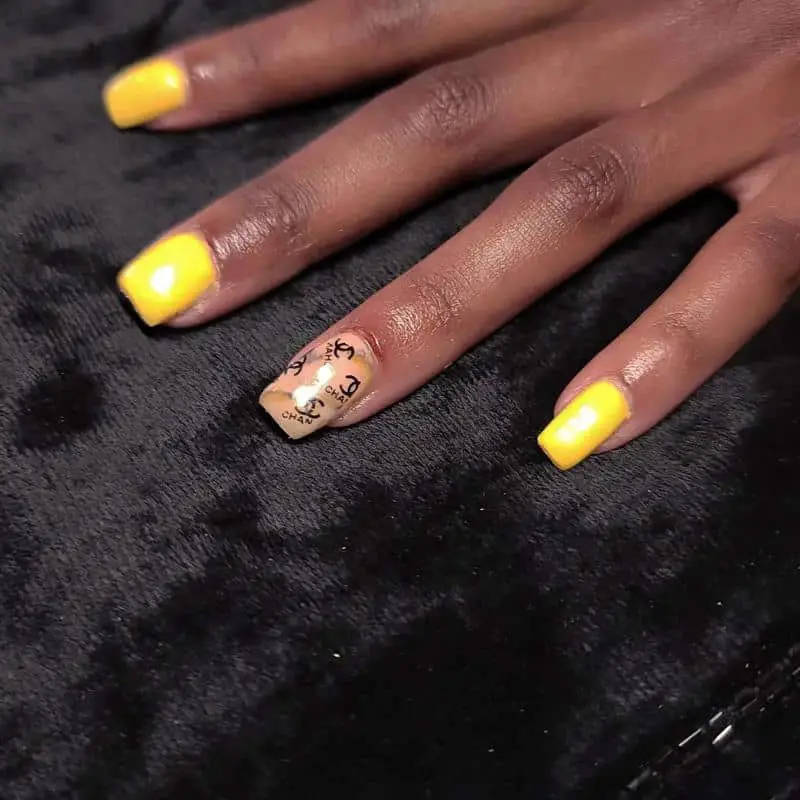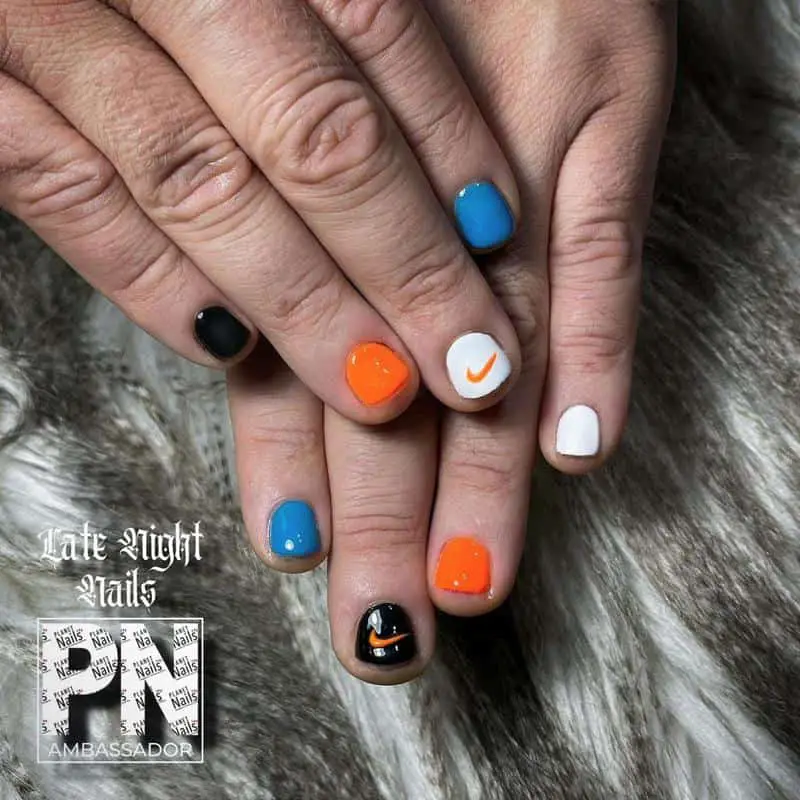 Does your child have a beloved piece of clothing, or a brand they love buying it for? They could also get it on their nails. Replicate the look of their favorite sneaker in both color and logo. Generally, this trend is aimed at more luxury brands like Chanel or sports brands like Nike, but you could apply it to food or toys.
Mother Daughter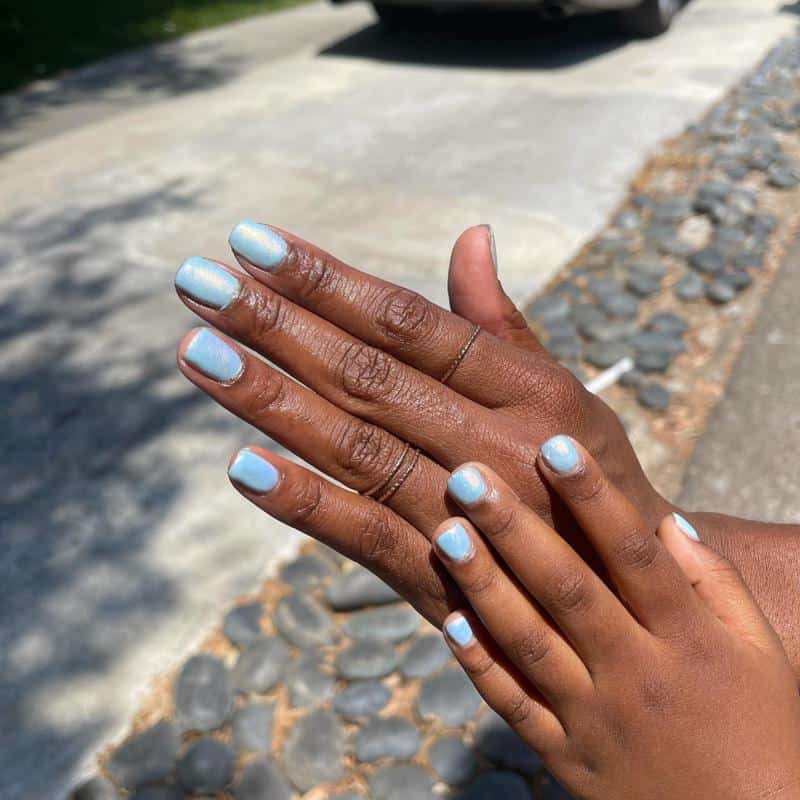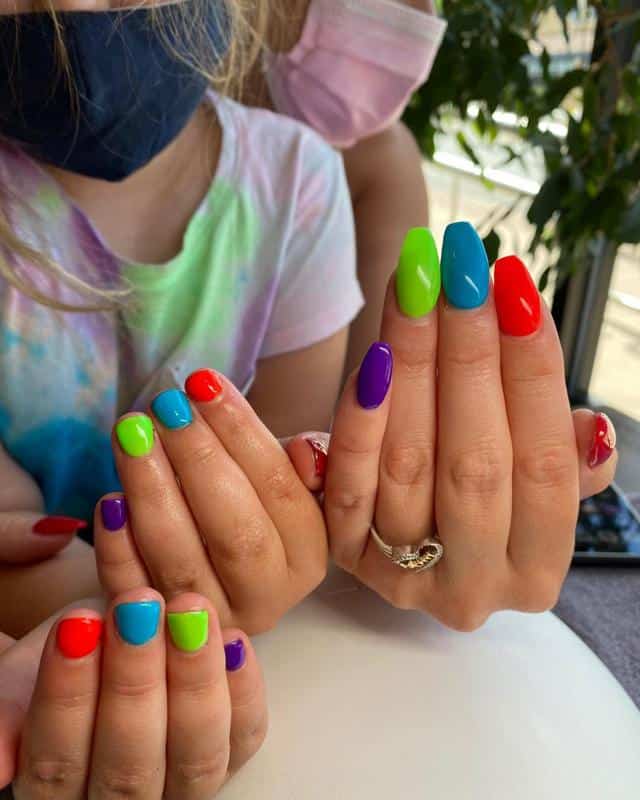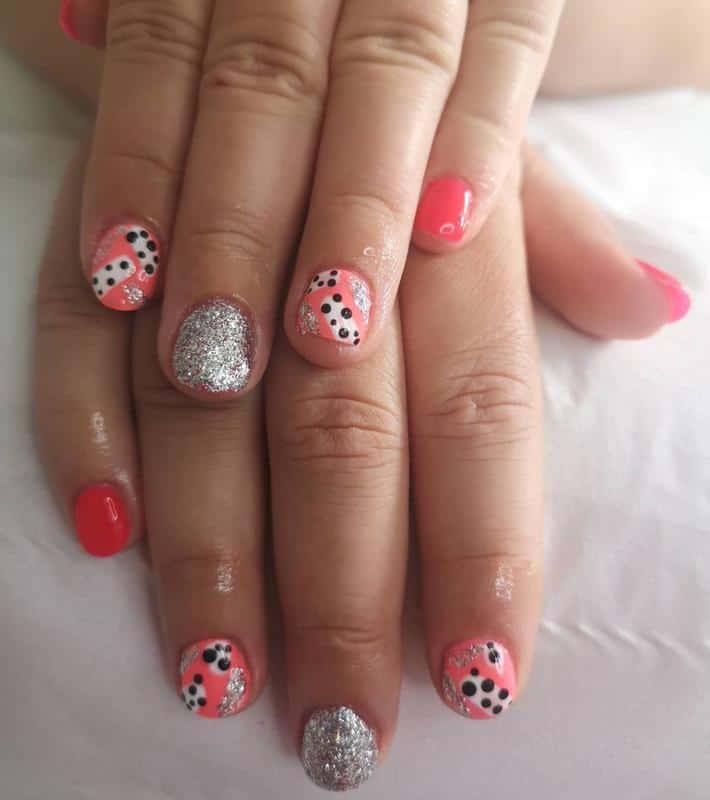 Take your daughter to the salon and enjoy a pampering day. A salon will be able to do a mini age-appropriate version of your manicure. If you do your nails at home, we're sure your child will love your teaching her to paint her nails.
Also Read: 
Nail Ideas for Kids: More

FAQ
Are Manicures Safe for Kids?
Yes, if you go to reputable locations. Make sure that your manicurist sterilizes their metal instruments in an autoclave and cleans with an antibacterial solution. Nail filing and polish comes with minimal risk. Cuticle trimming, which can leave your child more susceptible to bacterial infections as they could be cut accidentally.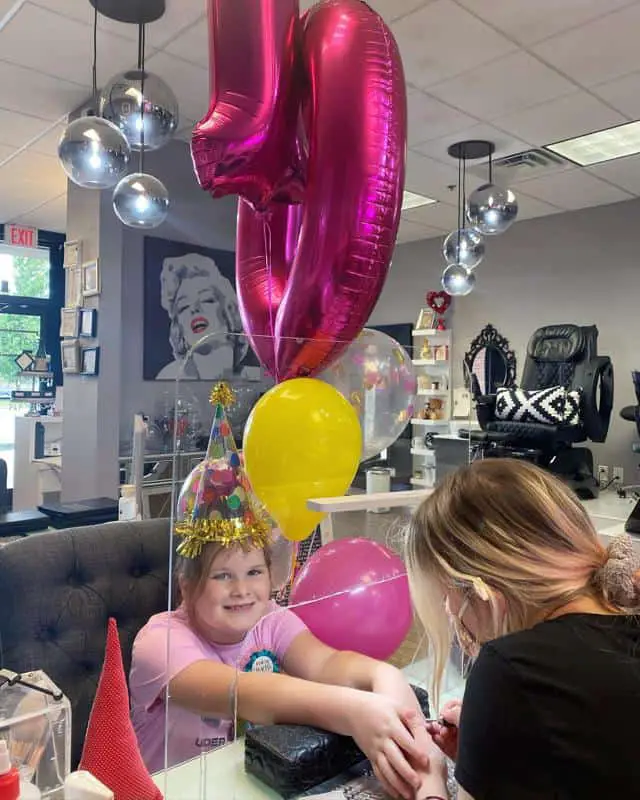 Make sure you or your manicurist use nail polish products that are free of harsh chemicals. Avoid anything that contains formaldehyde, toluene or dibutyl phthalate. Because kids regularly have their hands in their mouth, it's understandable you are a worried about the safety polishes. Brands like Hopscotch Kids and Piggy Paint offer water-based nail polishes and polish removers that are free of dangerous chemicals.
Did you know:

You can also check the Environmental Working Group's nail polish directory to see the safety rating for specific products.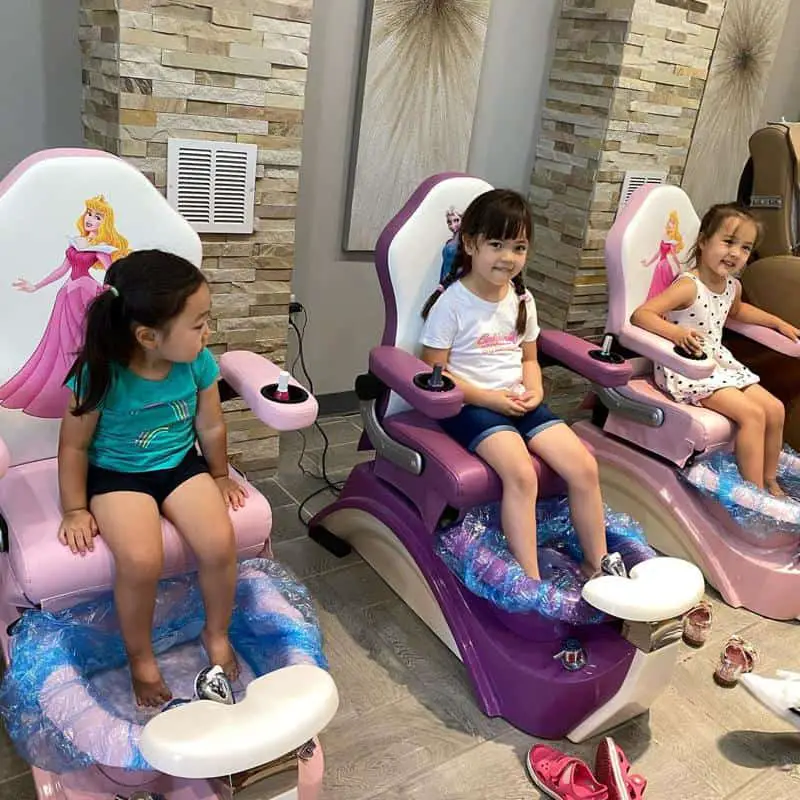 Hand soaks are completely safe for children, they are simply used to soften the skin before trimming cuticles. Avoid nail hardeners, which can make the nails too hard and easier to break. Be careful using dark nail polish as it can stain your nails (don't worry it will fade!). Don't use nail polish remover more than twice a month as it can hard on the nails. After removing polish, moisturize your hands.
Did you know:

Whitening toothpaste can help if your child as some staining on their nails from polish. Simply massage it into the area, rinse and then repeat if necessary.
Do I Have to Go to a Salon, or Can I do My Kids Nails at Home?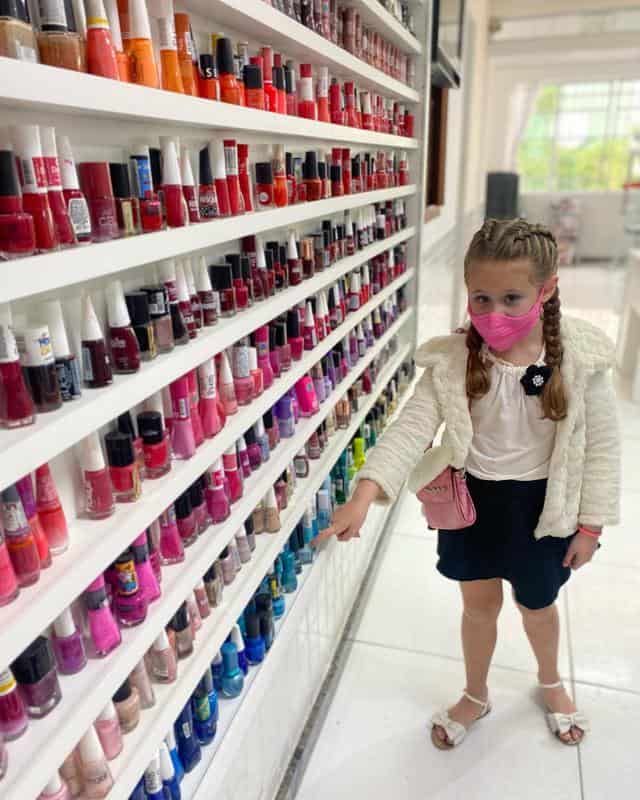 It depends on your skill and what design they would like. Salons use unique tools and machines to help them create designs. Also, sometimes the day spent being pampered at the salon is as rewarding as the end result is!
Many of the nail ideals featured in this article can be done at home. DIY nails is a fun activity you could do together, and it will likely be a fraction of the cost. You can buy tools, stencils, and kits to help create the nail design. If your kids like doing their own nails, turn it into a birthday party theme so all their friends can also enjoy the DIY nail salon experience.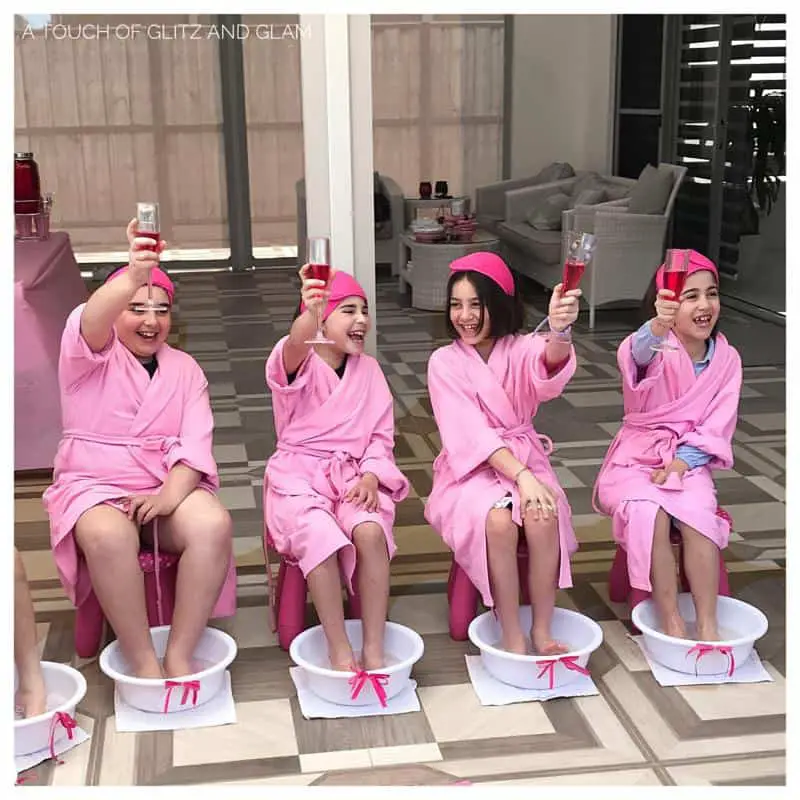 Did you know:

Apply Vaseline around your child's finger whilst painting it to minimise mess. The nail polish won't adhere to the Vaseline and should be easier to wipe off.