30+ Low Maintenance Haircuts for Thick Hair (2023 Update)
When you shop through links on our site, we may earn an affiliate commission. This educational content is not intended to be a substitute for professional advice.
Everyone wants thick hair, but we know it can be difficult to manage. Thick, voluminous locks can easily take on a life of their own, break your hair ties and be near-impossible to style. We know, dealing with thick hair can be a drag.
Best Low Maintenance Haircuts for Thick Hair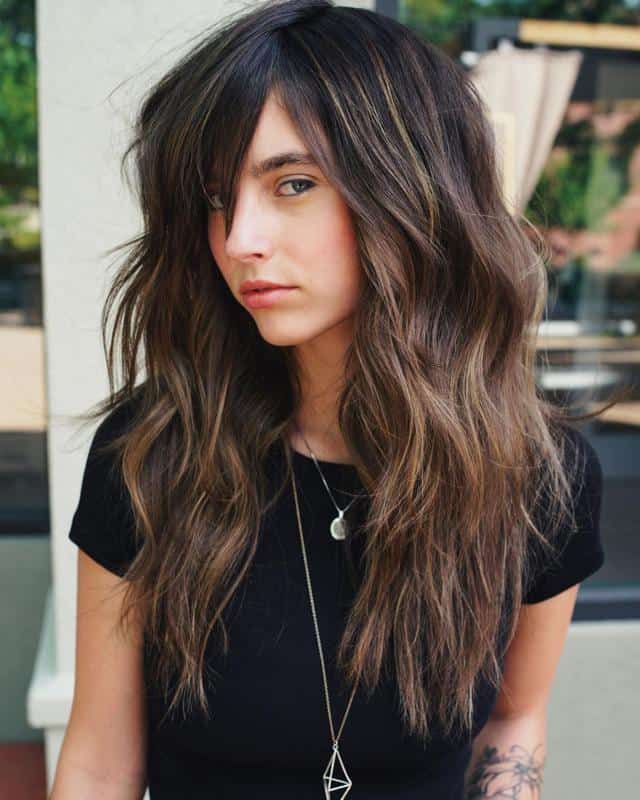 Thick hair expands, making it bigger and bulkier, which makes it harder to maintain. A good haircut should work with your natural texture and make it easier to deal with. Here are some of the best low maintenance haircut for thicker hair, frizzy hair and coarse hair.
Classic Blowout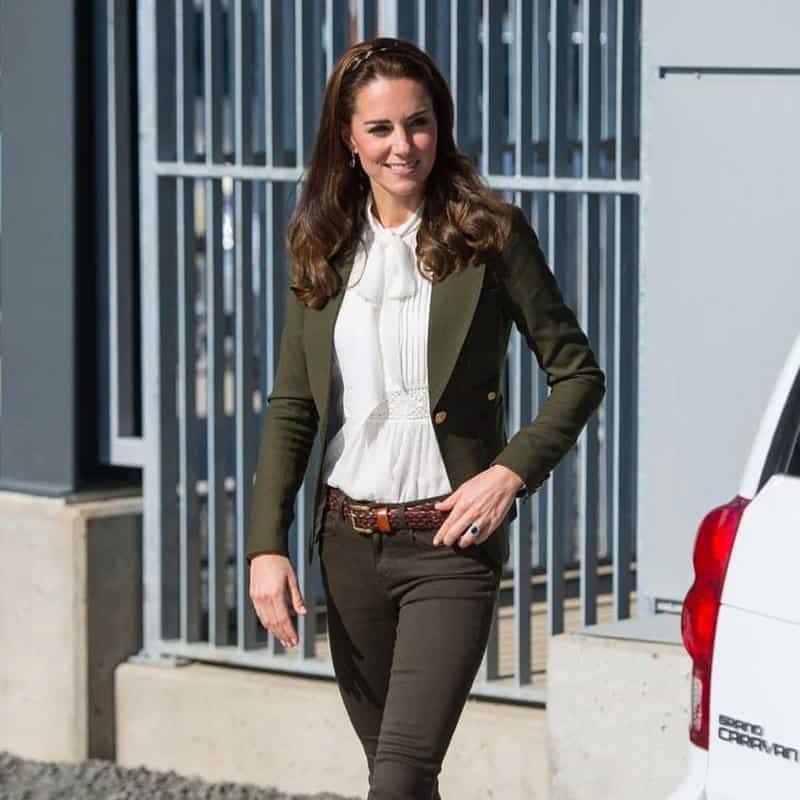 The classic Kate Middleton haircut has soft layers in the back and chin-length, face-framing layers in the front. The softer, bouncier look is going to be huge next season. It's ideal for thicker hair as it has lots of layers, without becoming choppy and date. This cut is easy to maintain as it naturally moves, although use hot rollers to ensure to get the full salon blow out effect.
Straight Edge Bob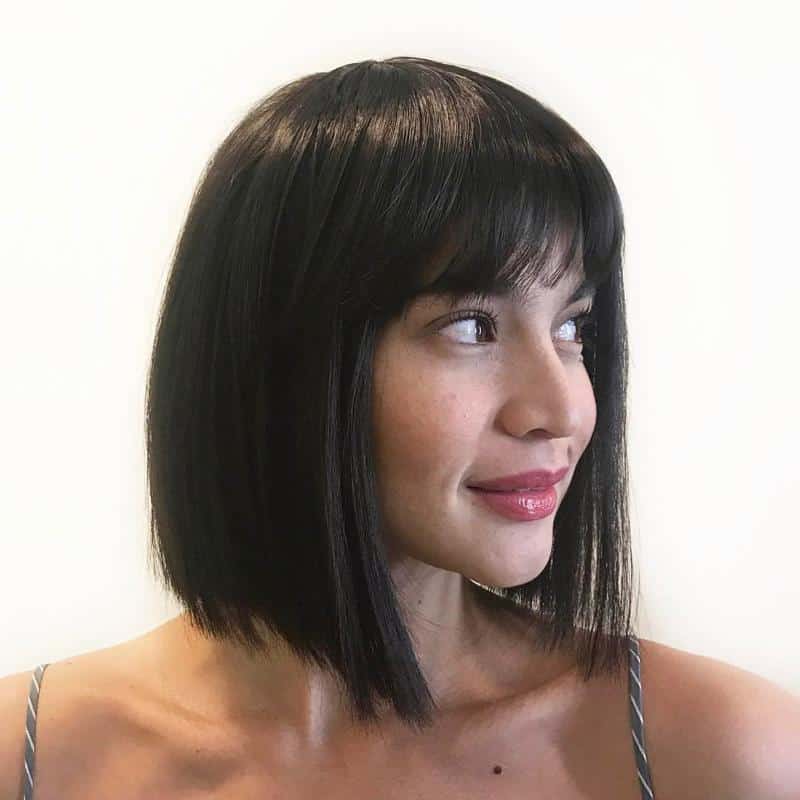 The straight edge low maintenance bob for thick hair is coming back into fashion. It benefits thick hair as it removes weight without compromising on texture. This blunt bob is a fantastic way to use your texture and thickness whilst stopping it from becoming too weighed down.
Pixie Cut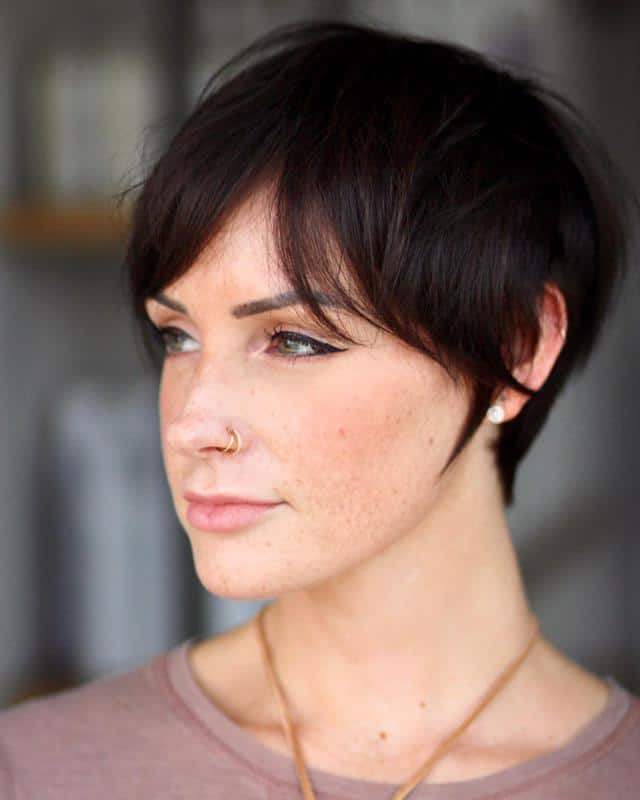 A pixie cut is a fantastic way to tame an unruly mane. Not only will it keep your voluminous hair under control, but it will look attractive. A pixie cut will help your hair sit effortlessly, without falling all over the place. Keep the side cropped, with all the volume concentrated at the front. This haircut also looks amazing if you have thick curls.
Undercut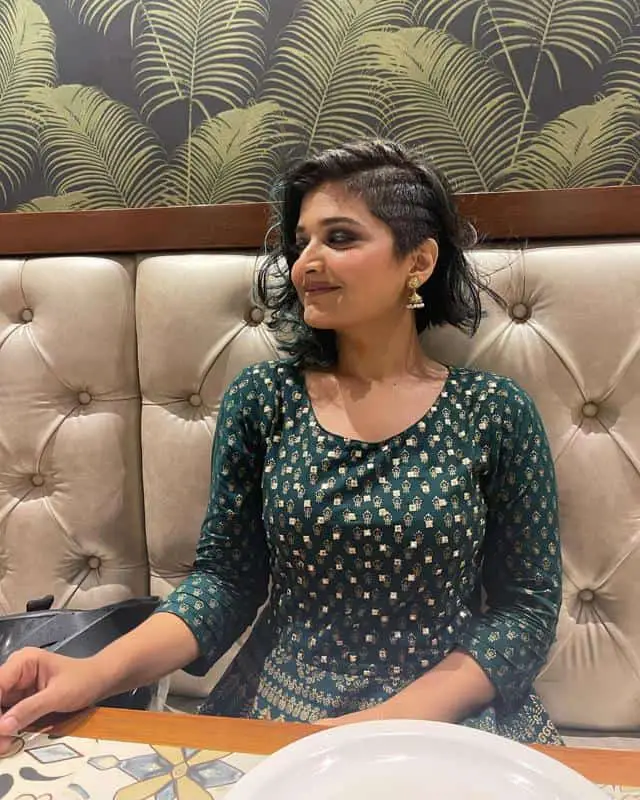 If you want an edgy way to take away weight from your hair, ask your stylist for an undercut. An undercut will not just take away bulk but will help your hair lay smoother and sleeker. An undercut is created when the sides or back of the head is shaved off. This can either be visible, or underneath longer hair.
Blunt Bangs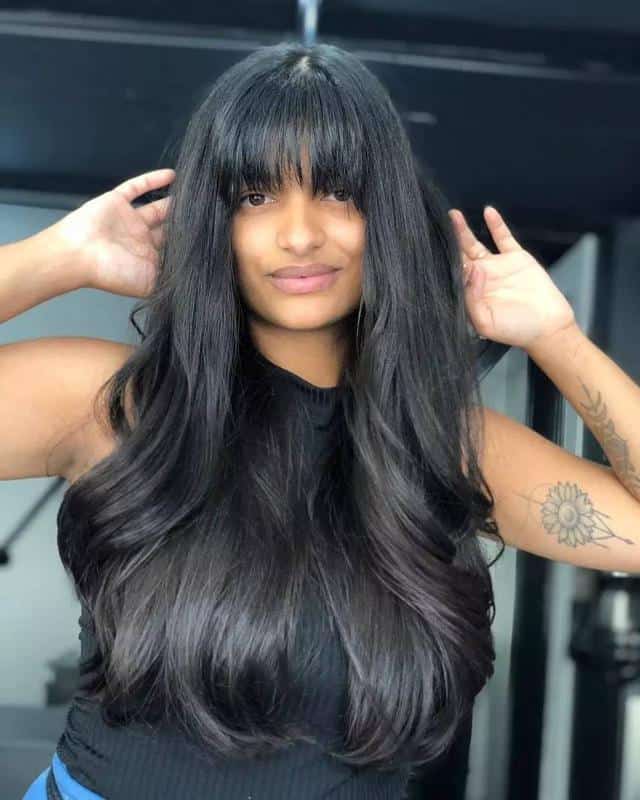 Cutting your bangs short and blunt will help save you on drying and styling time. Thick hair suits blunt bangs, since the weight and density of hair allows it to drape against the forehead. You won't have to worry about stringy separation, with this low maintenance haircut for thick hair. Zooey Deschanel and Katy Perry just two examples of how bangs look amazing on thick hair.
Curtain Bangs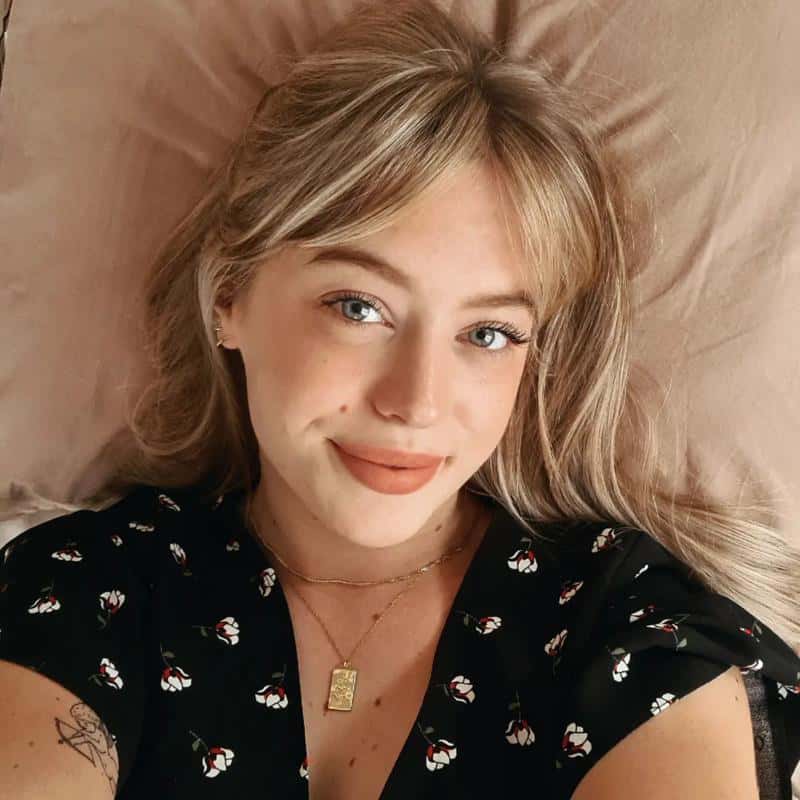 The soft and flirty curtain bangs look super modern yet have that effortless, retro feel. They are incredibly low maintenance because once they grow out, they become face-framing layers. It gives your face some interest and balances out a forehead, yet is less of a commitment than a bang. Curtain bangs look fantastic if you wear your hair up in a ponytail or a half updo.
Did you know:

Curtain bangs are a fantastic option if you have curly hair, as they can give definition and shape.
Tiered Layers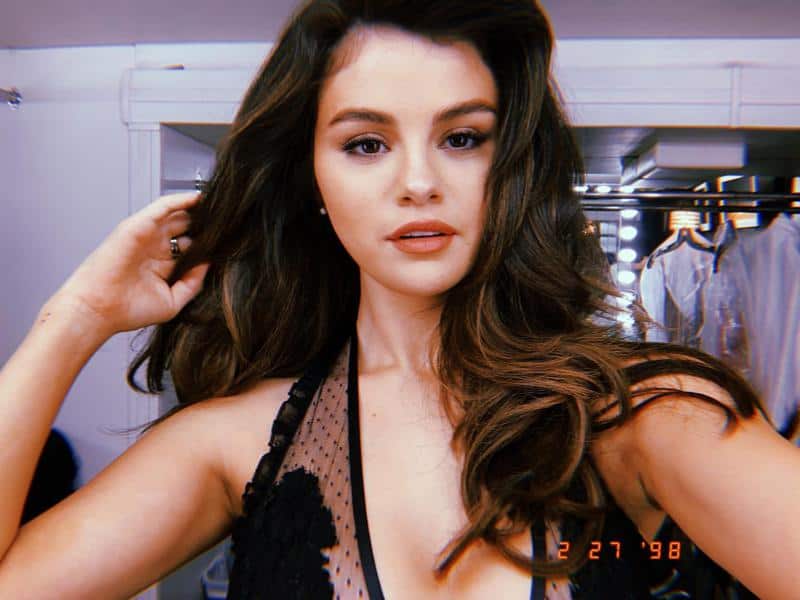 Although blunt bangs look great on thick hair, an overall blunt cut isn't the best option. Long tiered layers will look better as they take off some weight and speed up the entire styling process. Long, seamless layers will help create movement with the goal of being invisible to the naked eye.
Choppy Bob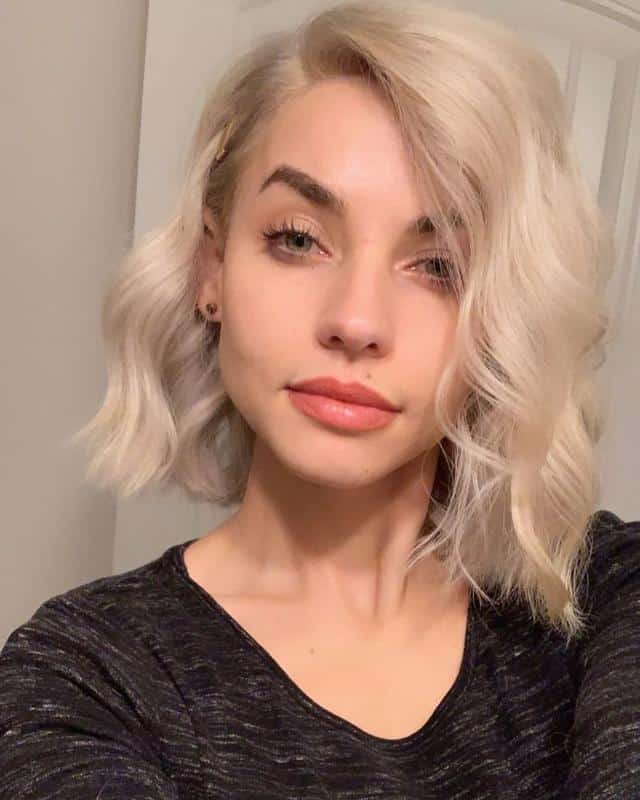 A choppy layered bob is an edgy yet elegant take on the classic cut. Usually cut to the chin, it's easy to maintain if you have thick hair because the bulk has been removed. Simply apply styling creams to damp hair and go, no blow-drying required.
Razored Bob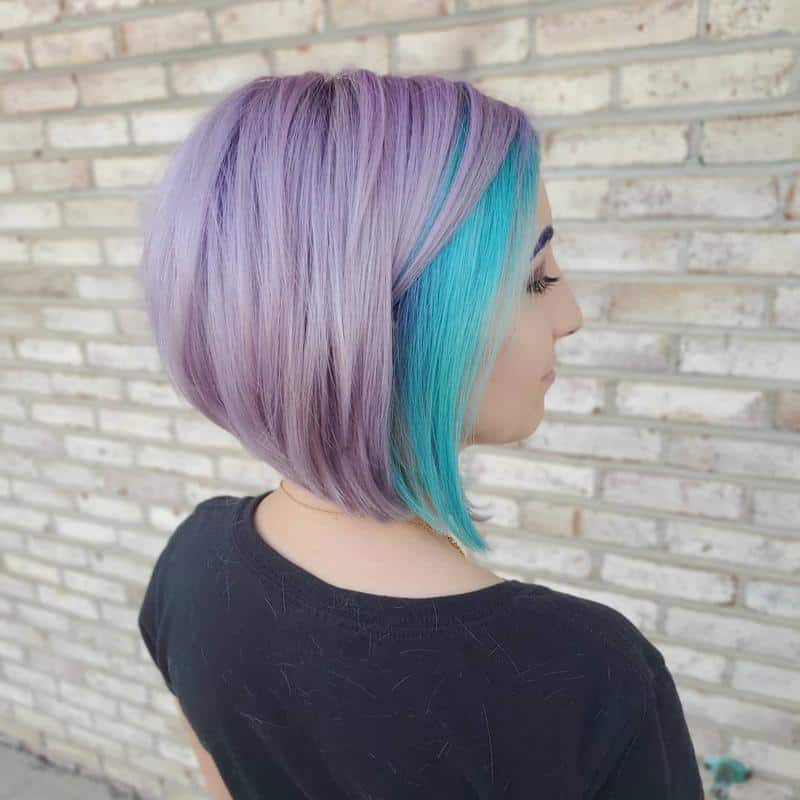 A razored bob is the perfect haircut if you're trying to grow out a short haircut. Keep the ends razored and uneven, so when it grows out you won't see the imperfections. Be cautious about this haircut if you have frizzy hair, the razor cut can make it look even fluffier on the ends.
Did you know:

Unlike blunt bobs that are achieved using scissors, a razored bob is cut with straight-edge razor blades. Razored bob haircuts usually lie between the neck and shoulders, with textured and wispy ends. This is easy to maintain than blunt, straight ends as it already looks lived in.
The Lob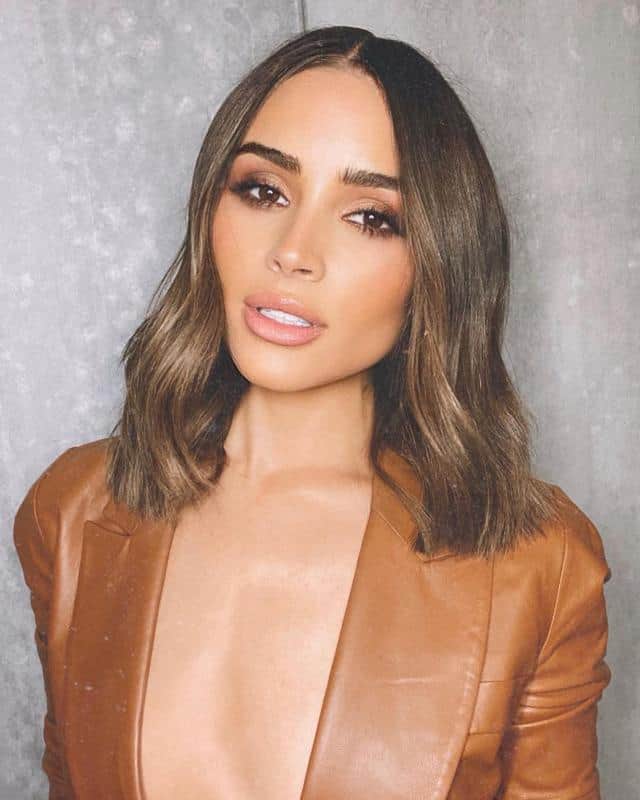 The lob (or long bob) is one of the most popular lengths. It suits everyone and can either be stacked or asymmetrical. It looks good straight, wavy, and curly. If you have thick, curly hair, your stylist needs to cut the curls dry and in little clusters, rather than in a straight line. If done right, this haircut is super low maintenance and will only need to be cut every three to four months to keep the shape.
Buzz Cuts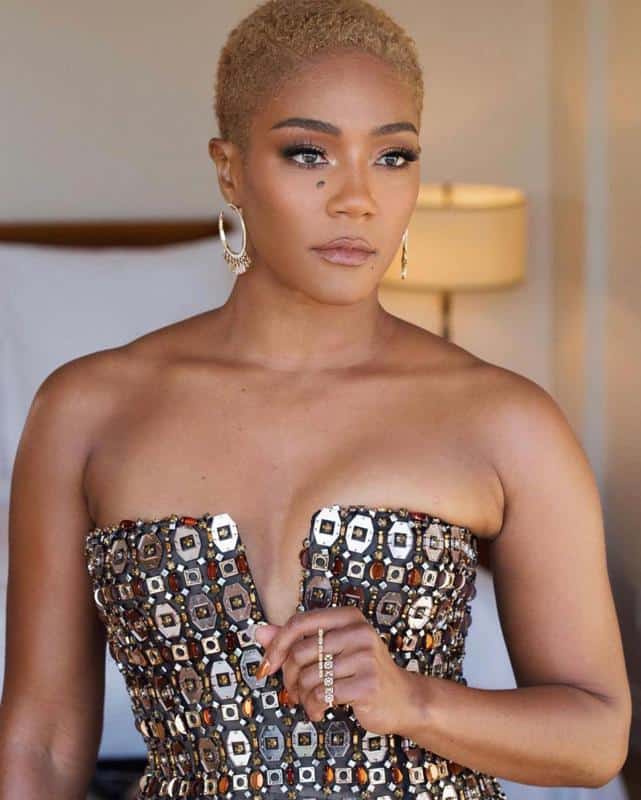 There is little low effort than a buzz cut, especially if you have thick hair. It's easier to play around with different permanent and semi-permanent shades when it's so short. Embrace the buzz cut fully by asking your hairstylist to work with anything between a #1 and #2 clipper guard. These sharp blades will allow you to achieve a short, but soft and feminine cut.
Did you know:

Make sure to protect your scalp by using spray on SPF.
Long Shag Haircut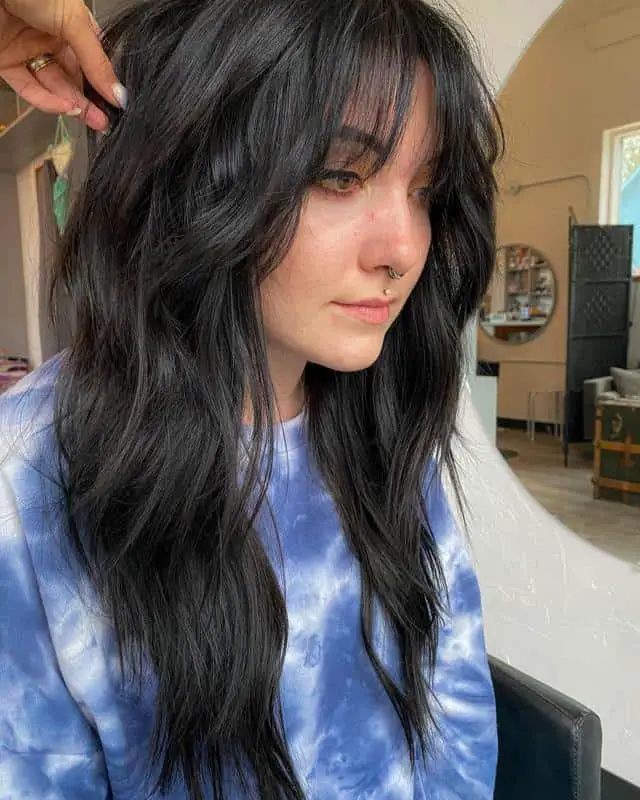 This classic look is ideal for people with thick hair who want to add shape and volume. Ask for choppier layers throughout your hair to make your hair look full but not too fluffy. The longest parts should fall below your collarbones and the shortest layers mid-cheek.
Did you know:

This low maintenance shag haircut will easily hide frizzy thick hair, just make sure the stylist works to your natural texture.
Feathered Layers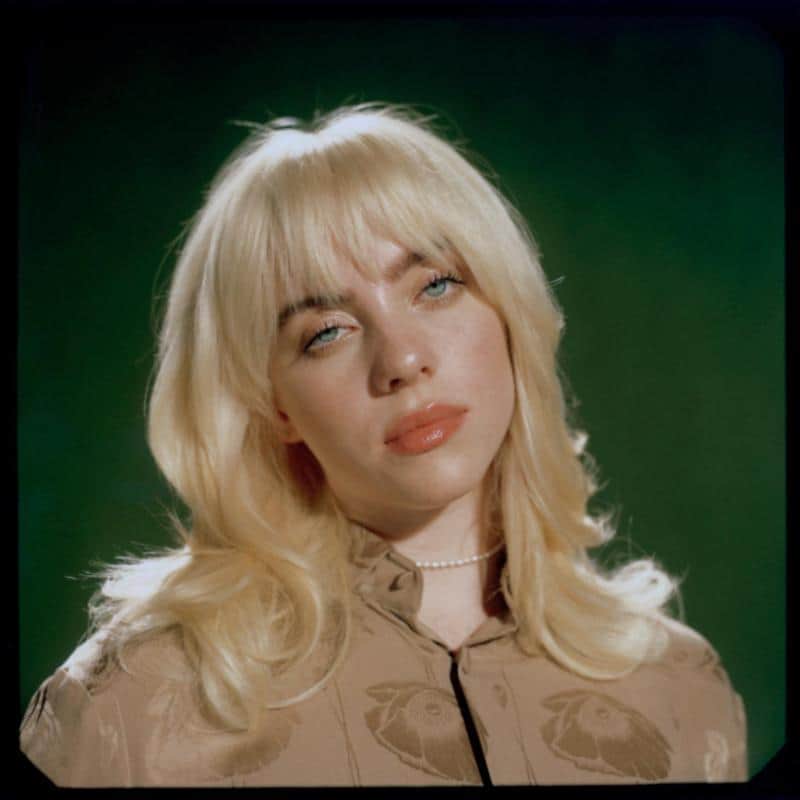 Really thick hair can appear to weigh your whole look down, particularly if it's all the same length. This cut is a great way to give your thick hair some natural-looking movement and texture. Blocky blunt ends that will only make your hair look bulkier, so instead opt for low maintenance feathered layers. With this low maintenance style, the cut does all the work so you don't have to!
Invisible Layers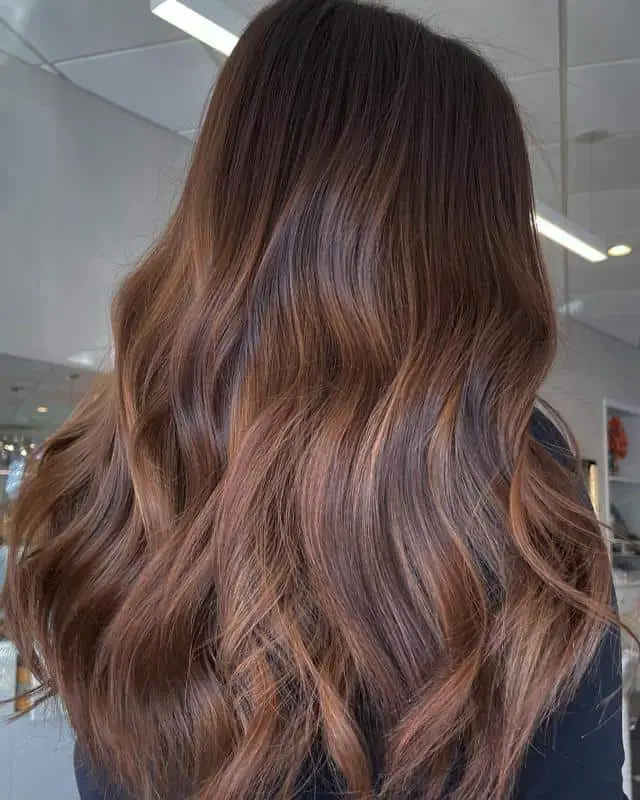 For medium to long thick hair, the invisible layering technique creates a seamless blend that grows out effortlessly. This cut will stay looking great for months without you needing to visit the salon. Invisible layers give you the shape and dimension of layers without leaving any harsh lines.
Did you know:

When accompanies by color melts and balayage, this style will effortlessly have movement without needing to regularly go to the salon.
V-Cut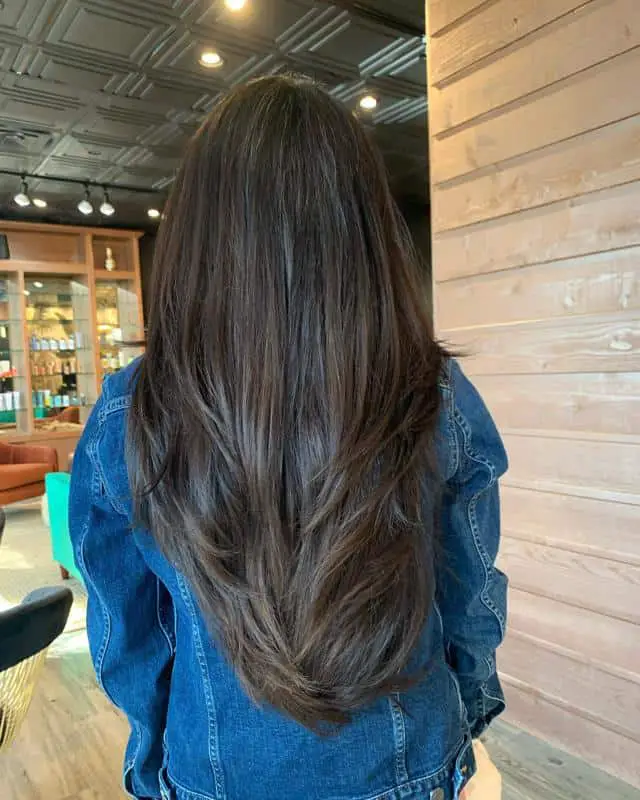 V-cuts are a smart choice for ladies with thick hair, as it lets you enjoy as much length as you want without all the weight. The V-cut is executed by using heavy layering at a sharp angle, creating a V shaped point at the ends. The angular cut frames the face with its layered pieces.
Did you know:

This haircut suits all textures of hair. You can shape wavy or frizzy hair and create a loose, cascading layered effect.
U-Cut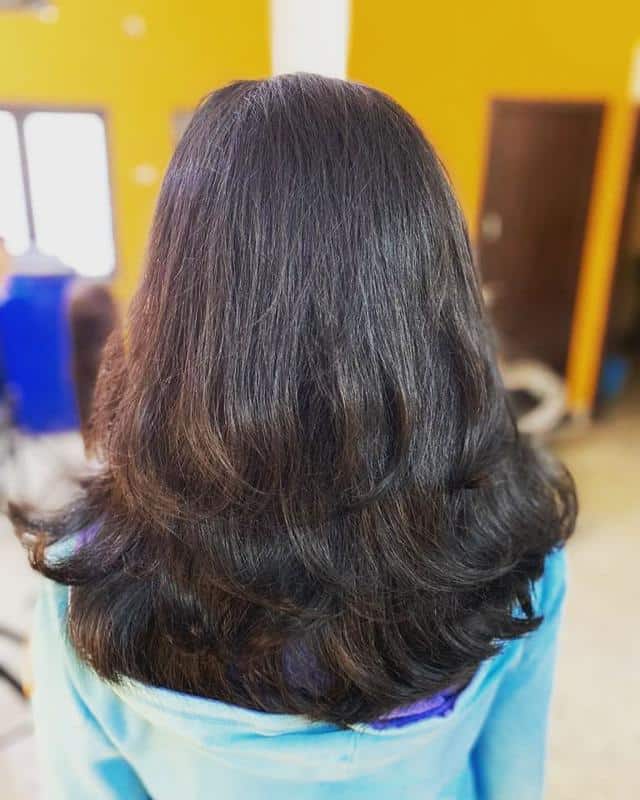 The U-cut is ideal if you want to maintain the length and style of your curly locks. Mid-length U-cuts will remove some bulk and emphasize longer loose curls. This should make your hair easier to tame and maintain. The U-cut is essentially a more subtle, softer version of the V-cut.
Asymmetrical Cut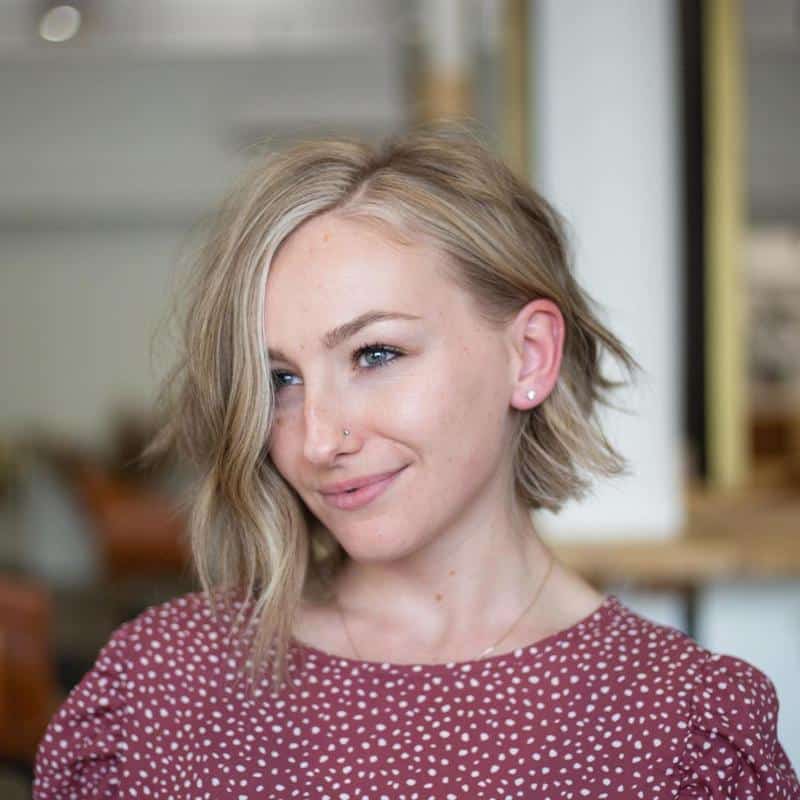 Asymmetrical cuts are an edgy way to shake up your hairstyle and embrace your natural texture. This lopsided style can be incorporated into a range of lengths from pixie cuts to a bob and long layers.
Did you know:

The key to the pixie cut is to work with your natural face shape. A good stylist will know how to create the right balance and can highlight your facial features.
Low Maintenance Hair Colors for Thick Hair
Hair coloring can be time-consuming, especially when you have so much thick hair to dye. Here are some of the lowest maintenance yet hottest hair colors for thick hair:
Tortoiseshell is achieved by blending together golden blondes, caramels, chestnuts and dark brows for a soft glow that glows out effortlessly.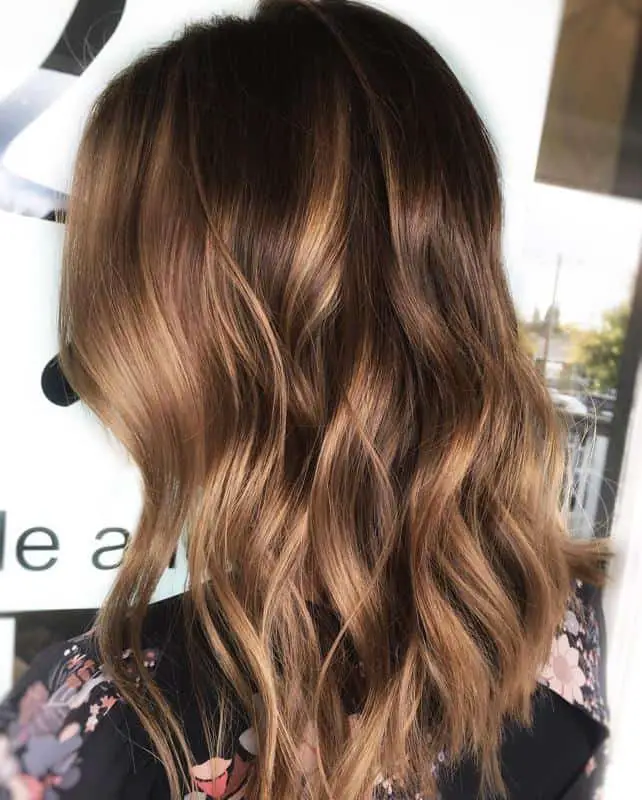 Sombre is the low maintenance version of the ombre trend. It captures the gradual turn of color from roots to end, with roots left natural for a low maintenance effect. Generally, the ends will be two to three shades lighter than the roots.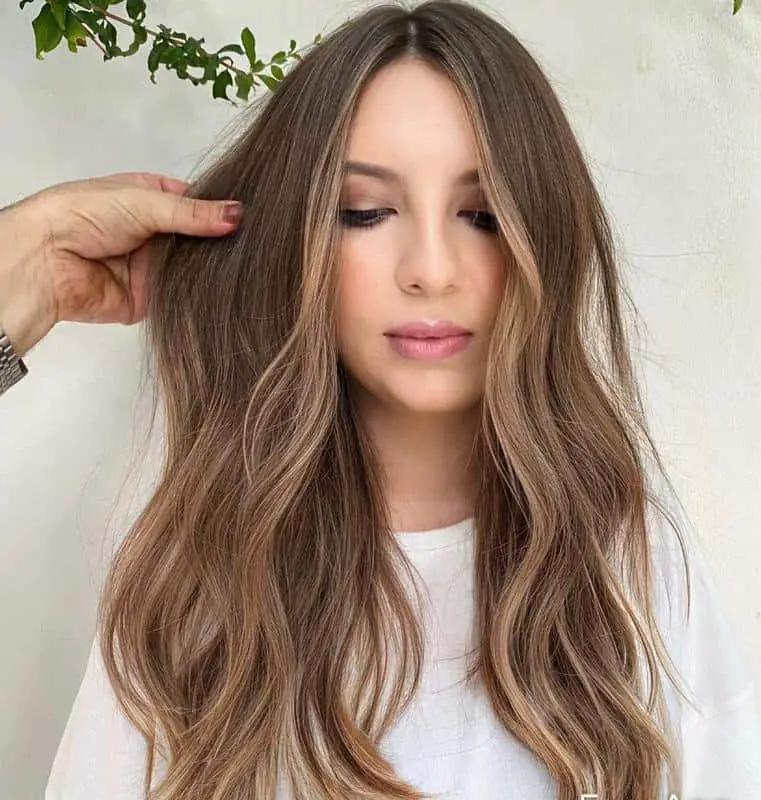 Lowlights is a fantastic way to update a brunette look without needing too much upkeep. Add a warmer, subtle shade to add dimension to your thick locks.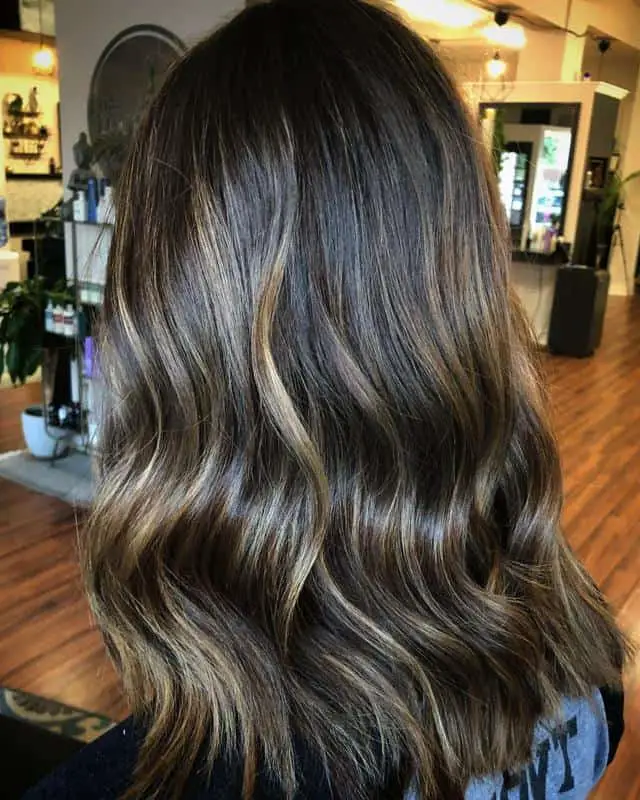 Balayage gained popularity because it looks so natural and requires almost no upkeep. The hair is hand painted to blend colors together. Because there are no harsh lines, it gracefully grows out.
Rooted highlights look great when grown out. This helps the hair keep its diffused look without maintenance.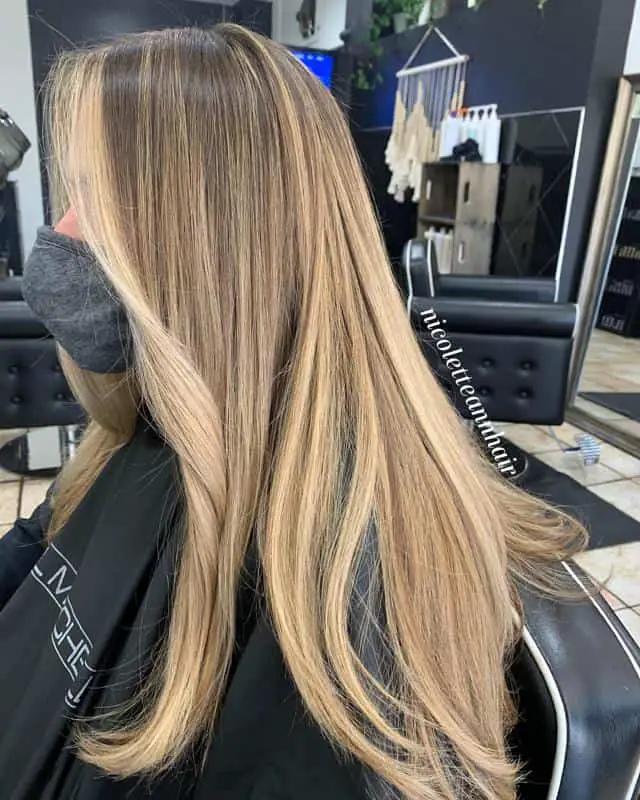 Thick Hair Maintenance Tips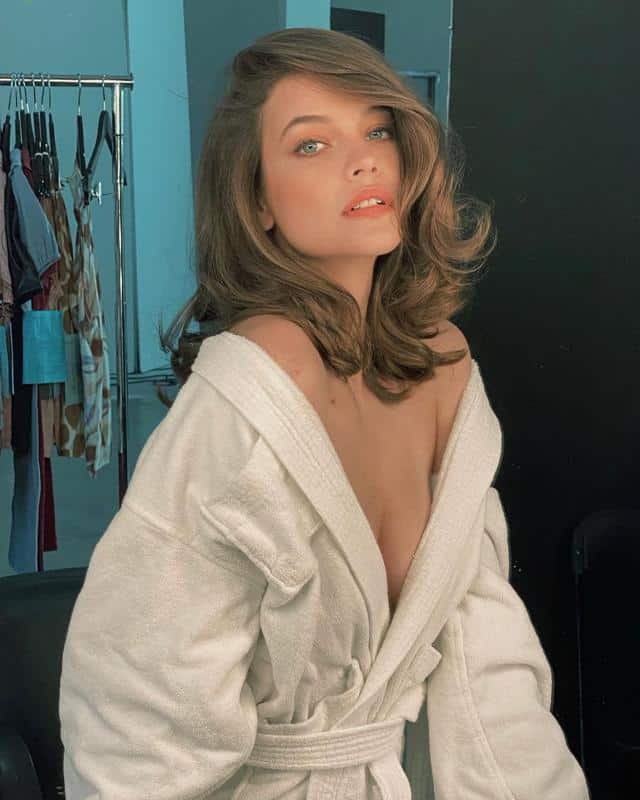 Thick hair needs some extra love and maintenance, here are some tips on how to maintain thick hair.
You shouldn't wash your hair more often than every other day. Healthy hair is more manageable than damaged hair. Over shampooing your hair can strip the scalp of natural oil, which provides moisture and shine.
Keep your hair hydrated to make it easier to manage. Try to use sulfate-free cleansers as these formulas will make your hair more elastic and prevent breakage.
Use a wide-tooth comb to detangle your hair in the shower. Apply conditioner and comb your hair before rinsing to remove any knots and tangles. Always start at the ends of your hair so you can minimize damage and breakage.
Be careful with wet hair. It's in the weakest state when wet, so pat your hair using a towel to absorb moisture instead of rubbing it. Also, be careful brushing it, always detangle before getting in the shower.
Avoid regularly blow-drying your hair as this can cause damage. Dry your hair partially before you touch your dryer and use it on no more than a medium setting.
We recommend using a boar bristle brush, because this will help to correctly distribute your hair's natural oils, which will not only control frizz, but also improve the shine.
Keep up with your trims. Split ends make even the thickest of manes look lifeless. Getting your hair trimmed every 6-8 weeks will make it easier to maintain on a day-to-day basis.
Avoid gels or mousse, which will weigh down your thicker hair even more. Spray gels are the way forward for low maintenance, effortless looks.
Use a moisturizing hair mask once a week to help prevent frizzy hair, especially on damp days.
Avoid any styling products marked volumizing, this will add more bulk and could make your hair look even more fluffy.
Low Maintenance Haircuts for Thick Hair: More FAQ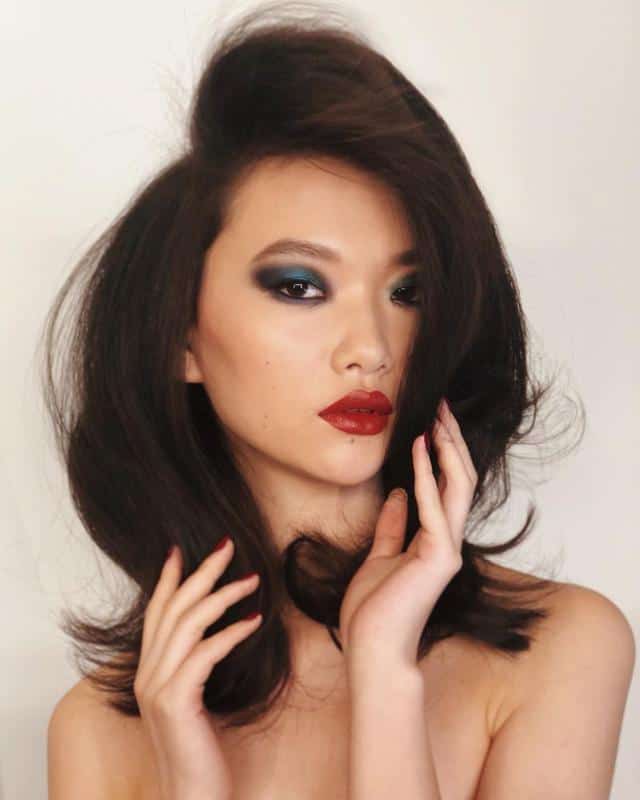 Which Celebrities Have Thick Hair?
Look to celebrities with a similar hair texture for inspiration on how to cut and style your own. Zooey Deschanel has thick dark hair, which allows her to keep her signature bangs. The Kardashians have thick glossy hair which they love to style in various voluminous ways.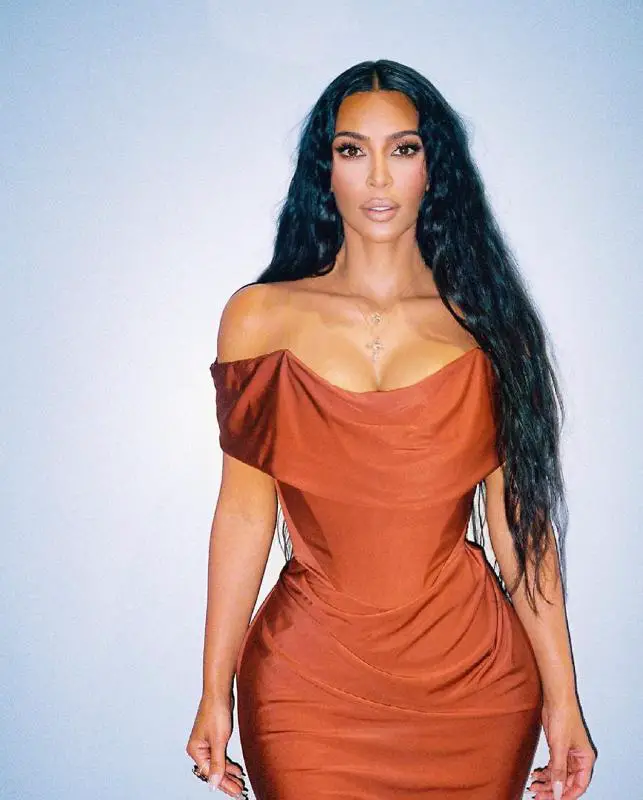 Actress Lea Michele has thick coarse hair and Salma Hayek has thick dark hair which she often creates updos with. Olivia Munn, Ashley Graham and Priyanka Chopra are all brunette celebrities to look to for thick haircut inspiration.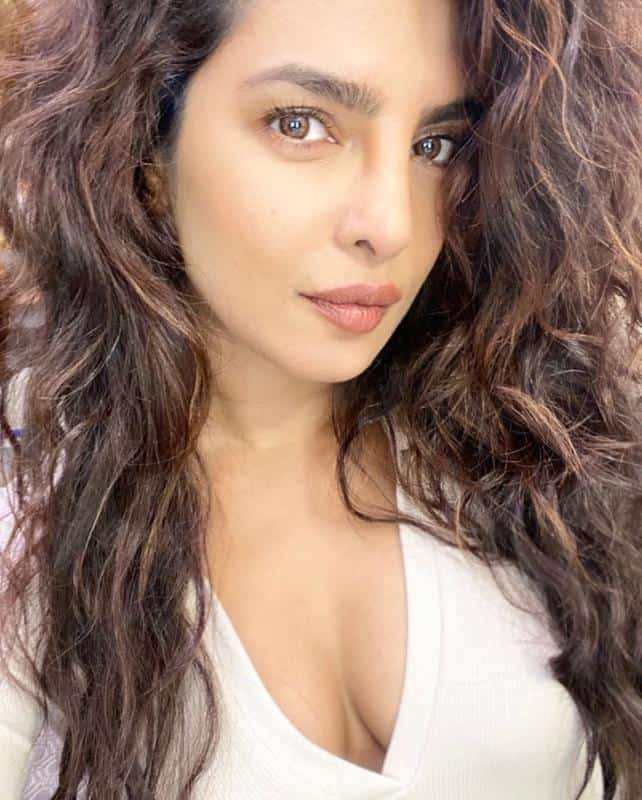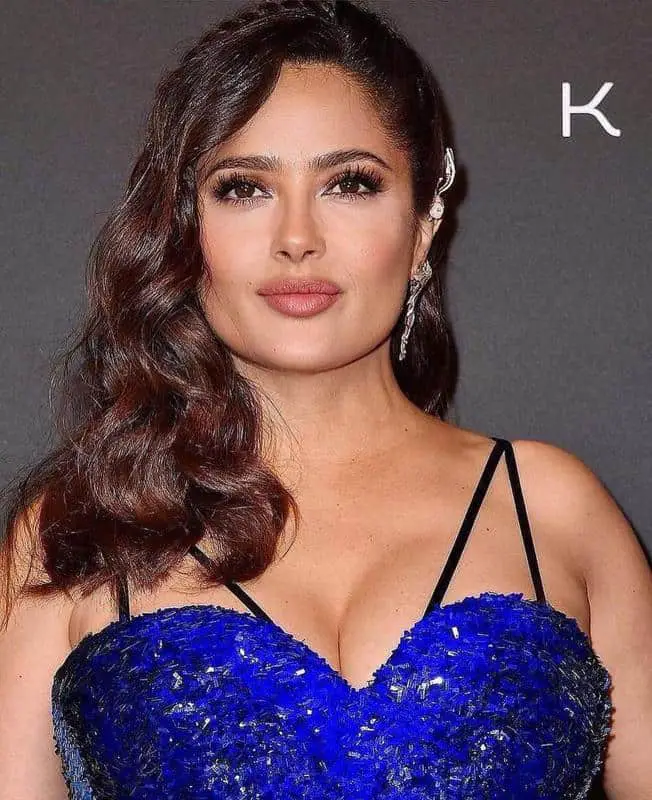 Vanessa Hudgens, Sarah Hyland, and Ariana Grande have naturally thick curls, although they often style it sleeker. We've long lasted after Amal Clooney's effortlessly glossy mane as well as Taylor Swift's transformation from blonde curls to sleek lob.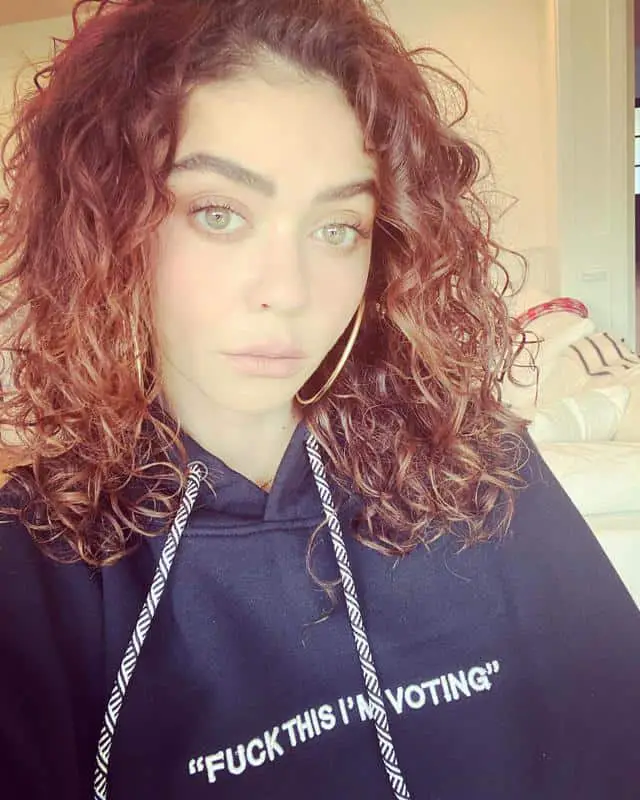 How Do I Dye My Thick Hair?
Not everyone has the time and money to visit a salon for regular hair dyeing appointment. Here are some tips on how to dye your thick hair yourself.
Don't trust the box. The color usually always ends up lighter on permanent at-home dyes. This is because the developer is strong, so it lifts the color. The estimates on the top of the box where it shows the end result on different tones will be more accurate.
Did you know:

With semi-permanent dye, you should buy a light color. Because they don't have a developer, they get darker the longer they are left in the hair.
If you have thick hair that is shoulder-length or longer, buy two boxes of dye to ensure full coverage.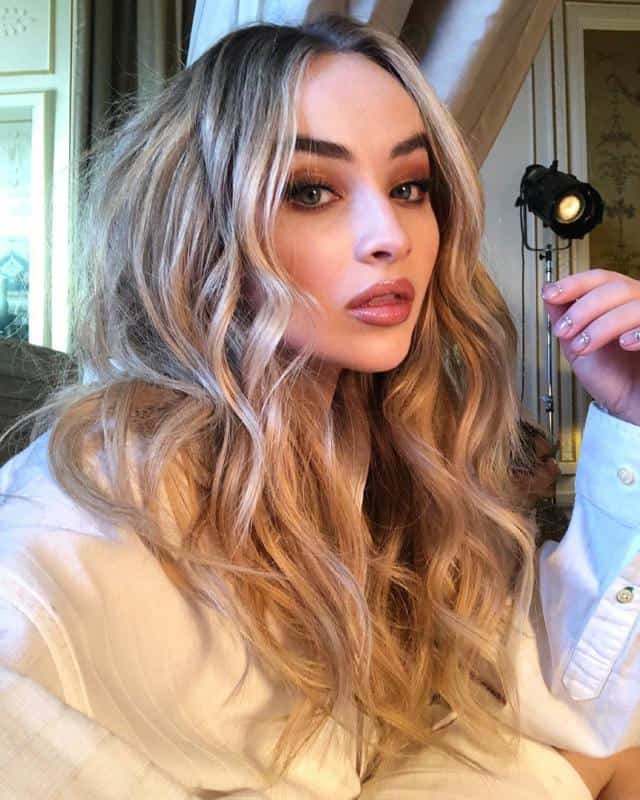 Did you know:

If you mix your owe hair dye, use a glass or plastic bowl. A metal one will oxidize the dye and cause it to change color.
If you're just dyeing your roots, put coconut oil or conditioning mask on the mid-shaft and ends to preserve any light and dimension. Coconut oil creates a barrier so when you rinse out your roots it won't stain your existing style.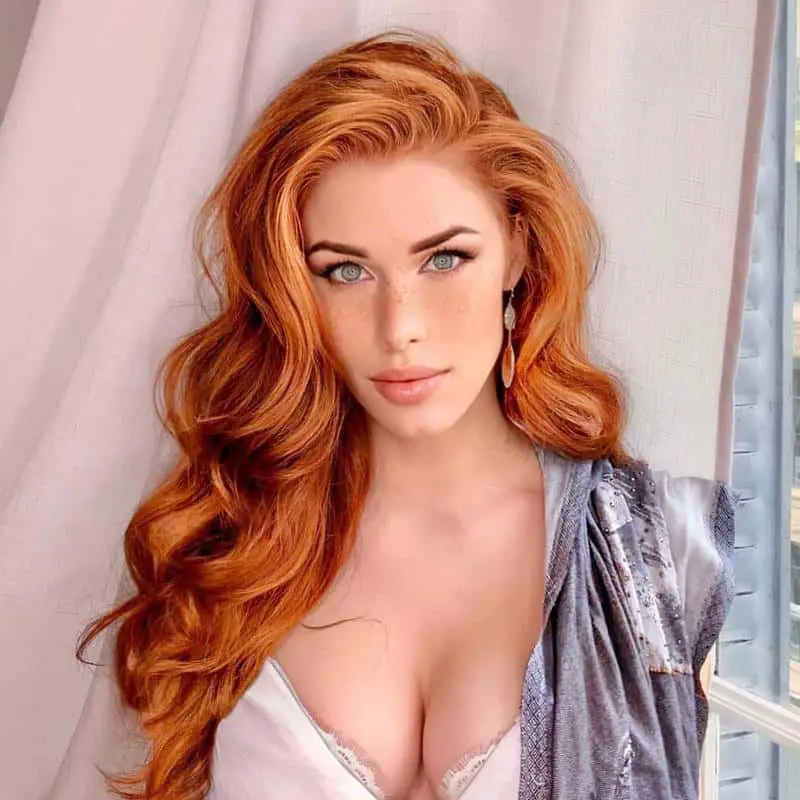 To avoid patchiness during the dyeing process, create a center parting that runs to the back of your head and split your hair up into four sections (two in front of the ears and two in the back). Use clips to separate the sections, ensuring you don't miss a spot.
How Do I Get Thicker Hair?
Everyone wants thicker hair. While the texture and curl of your hair is determined by genetics, there are some things that you can do to make your hair healthier and fuller. If you don't want to invest in the high maintenance extensions, here are so natural remedies to getting thicker hair.
A diet full of healthy fats can help your hair. Be sure to get lots of quality protein and good fats like olive oil and Omega 3 into your diet. Eating foods like avocados, nuts, fruits, vegetables, and salmon to get key nutrients.
Use the right shampoos and conditions to give the appearance of thickness and add shine. If you have coarse hair, use products that tame frizz and add moisture.
Stop over-washing your hair. Nothing makes hair look healthier and shining than your hair's natural oils. Wash every other day, at least, because product will still need to be rinsed away to avoid build up.
Certain vitamins and fatty acids are necessary for healthy hair follicle growth. If you're not getting this through your diet, take supplements.
Ditch hot tools and always use a protectant tool when you use.
Brush your hair carefully every day to distribute natural oils and remove dead hair.
Avoid tying your hair up into tight styles like high ponytails and buns, this can be damaging and lead to hair loss.
Also Read: