30+ Best Mandala Tattoos Ideas: For Both Men And Women
When you shop through links on our site, we may earn an affiliate commission. This educational content is not intended to be a substitute for professional advice.
Mandala tattoos are some of the prettiest and most-creative designs for men and women. If you are an artsy person, you will also appreciate the beauty behind this design. Mandalas can also symbolize and stand for many different things. If you wish to know a bit more and you're also on the lookout for some of the prettiest designs, keep on reading! We have a lot to offer.
What Does A Mandala Mean?
Mandala is a word that has a deeper meaning in the Sanskrit circle. It is a spiritual symbol that represents the entire universe, and it is quite popular and common in Hindu and Buddhist religions. This circle will show that everything is connected in the universe, and it is never-ending. The mandala also represents your personal journey and the path that you can take. It is a customizable tattoo that can mean different things to different people.
Who Should Get Mandala Tattoos?
Mandala tattoos will look great on men and women. You should get it tattooed if you are someone who prefers mystical shapes, signs, letters, as well as circle tattoos. This tattoo will represent your personal growth, the never-ending circle of life, as well as your unique personality. It is up to you to decorate it and place wherever you want, and however you want.
Top 10 Mandala Tattoo Sleeve Options
1. Mandala Tattoo Sleeve Design Black Ink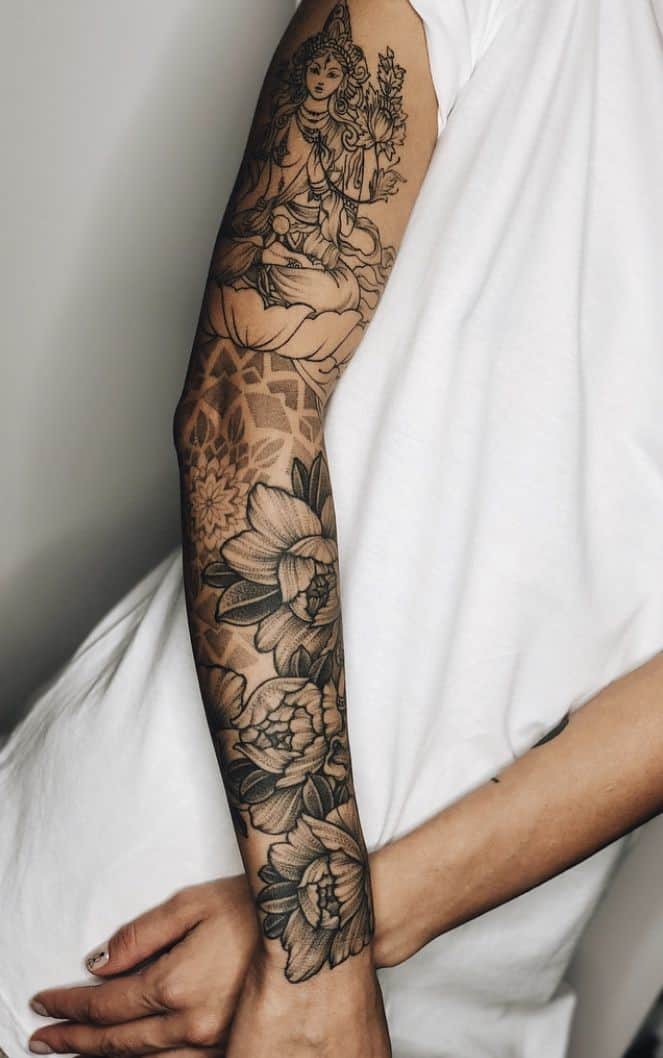 If you want a sleeve tattoo, why not go for this one? It is decorated with loads of different flowers that represent new beginnings and growth, as well as a bright future. It is an amazing sleeve that will take you around 5 hours to get.
2. Mandala Tattoo For Men Precise Design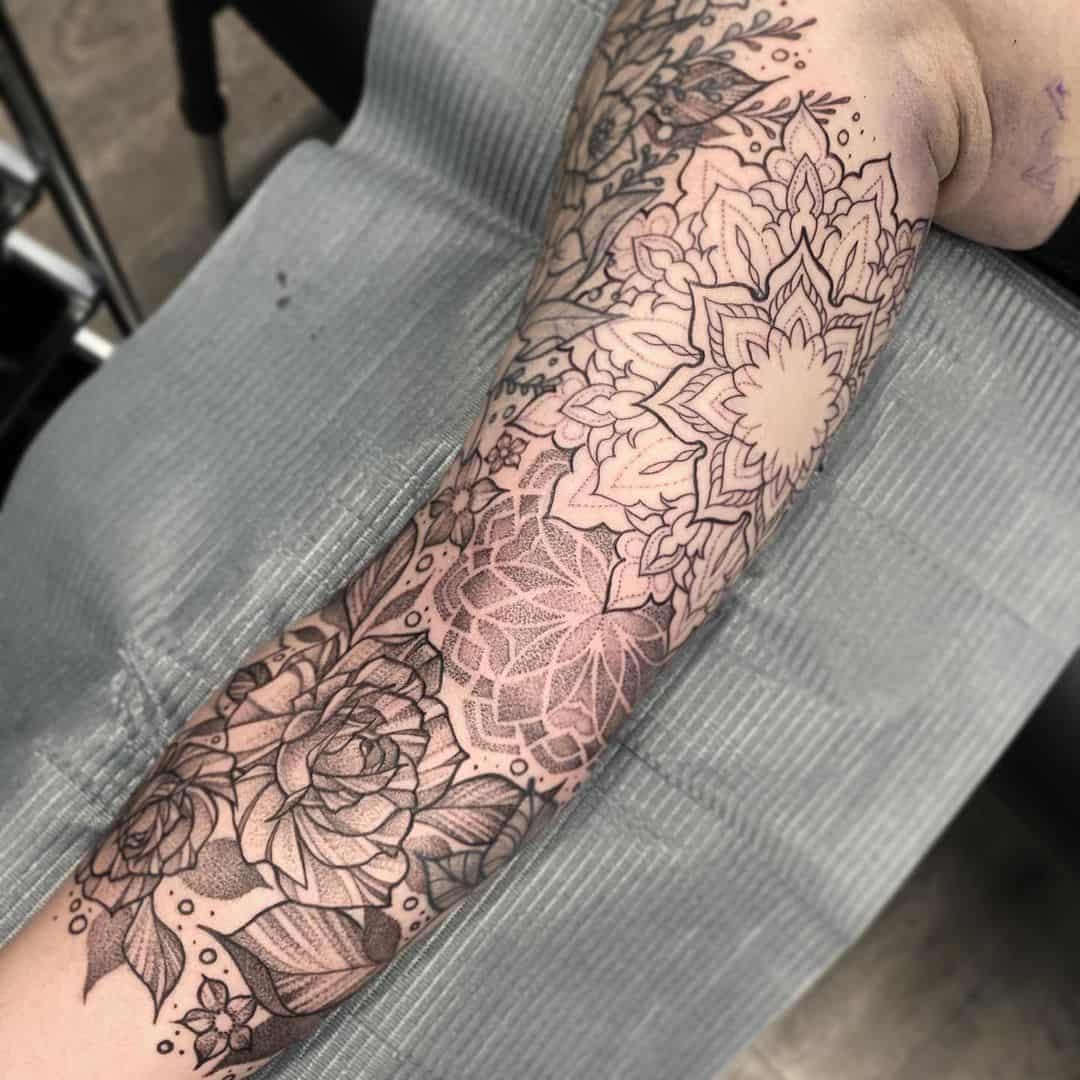 Your tattoo artist should have experience with doing Mandalas and small yet detailed symbols. This design, in particular, looks great because of its blend of colors. It has a bit of red and black + the ink looks so fresh and realistic, perfect for perfectionists!
3. Tribal Inspired Mandala Tattoo Sleeve
Tribal tattoos will look great on guys who love to work out. This design is quite masculine and gorgeous + it has a slight tribal vibe along with its Mandala prints. You will love this ink design if you are someone who is into noticeable pieces + tattoos that stand out.
4. Gorgeous Flower Inspired Mandala Tattoo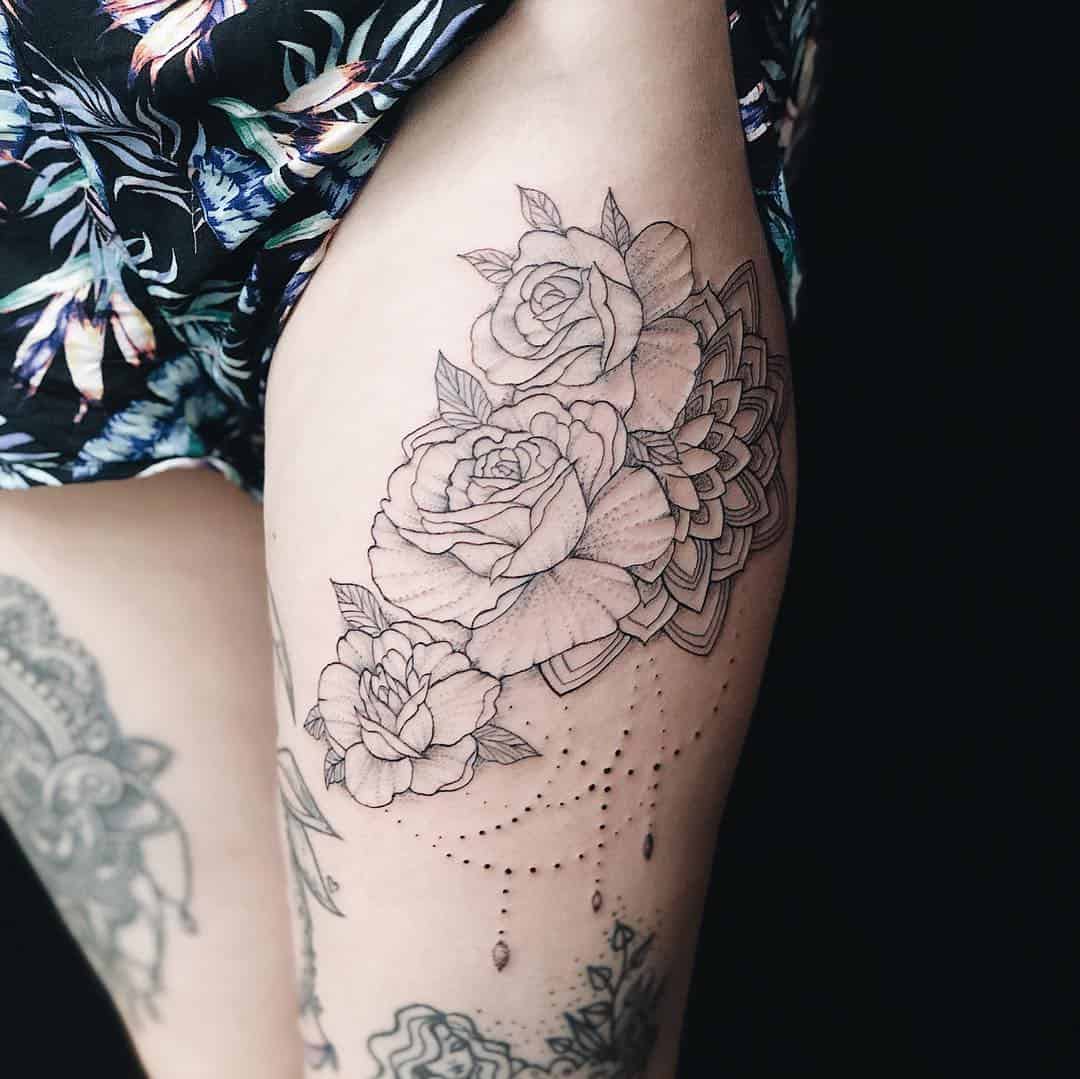 Flowers can look beautiful and masculine on men as well. This forearm piece will look great once connected into a full sleeve. Heads up however, since this design can take 4-5 hours to complete.
Fun fact: Did you know that Mandalas represent an ideal form of the Universe? It is presented as a large circle which is our universe, and it is often referred to as Mount Meru (a five peaked mountain).
5. Mandala Tattoo Arm Red & Black Design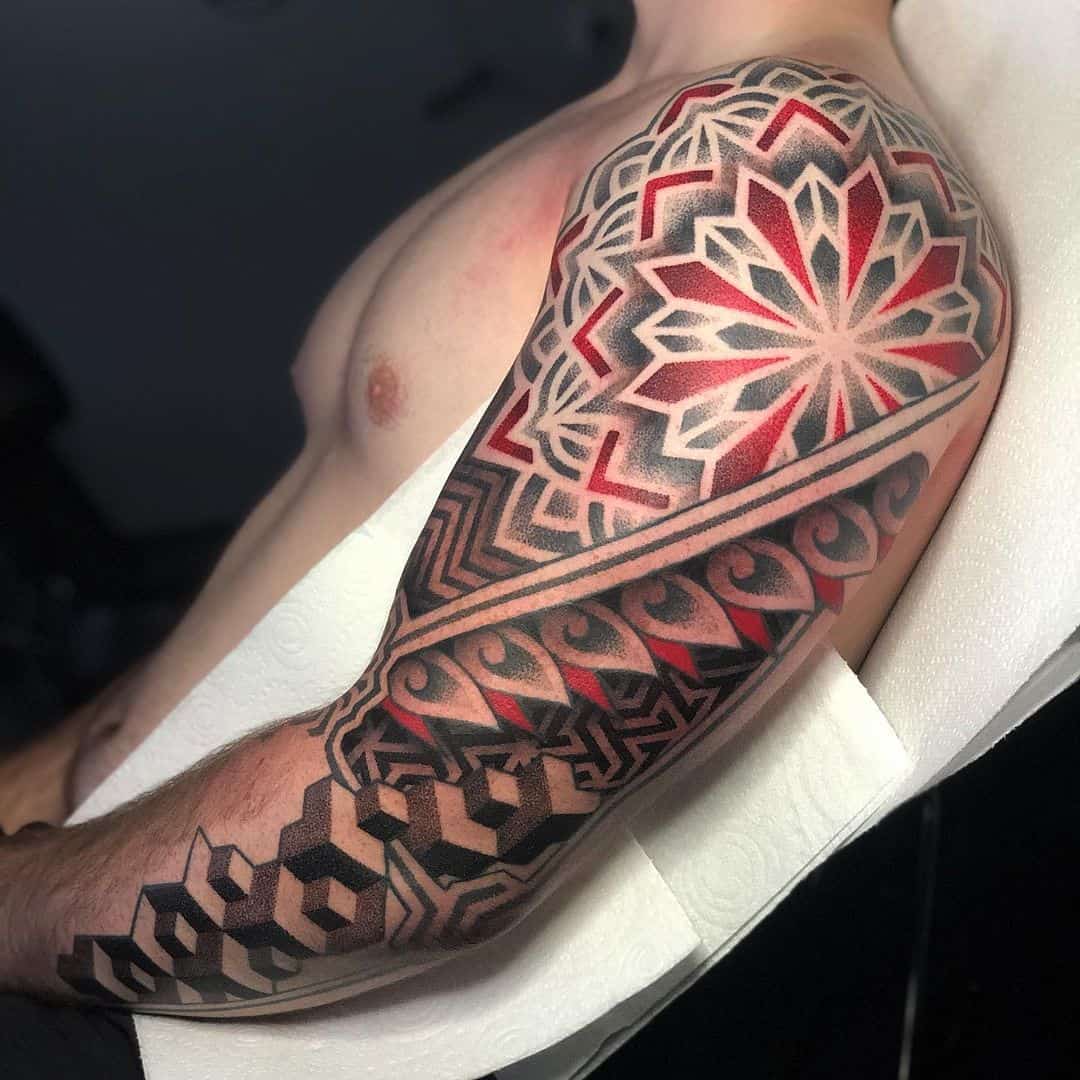 If you are a fan of color, you can spice up your sleeve design! This gorgeous Mandala sleeve has some black and red ink, as well as asymmetrical shapes which will look lovely if you like mysterious tattoos. This one shows off your strong and powerful side, and it also emphasizes your love for tribal elements.
6. Mandala Tattoo Sleeve Colorful Design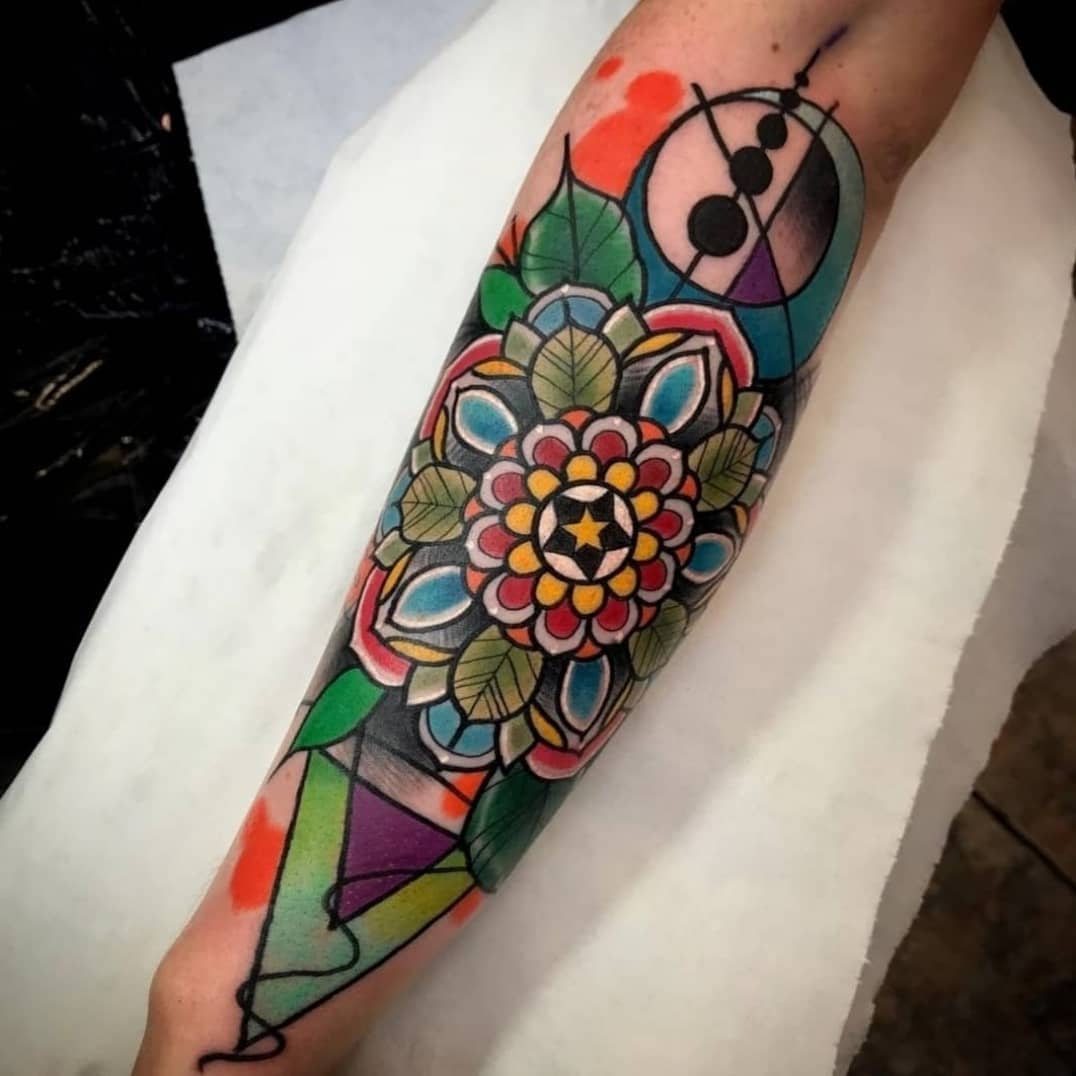 If you are into hippie elements, go with this Mandala sleeve tattoo! It is a colorful Mandala that tells that you are a strong individual who believes in his or her own rules + you love to step out of your comfort zone every once in a while!
7. Precise And Gorgeous Black Mandala Sleeve Tattoo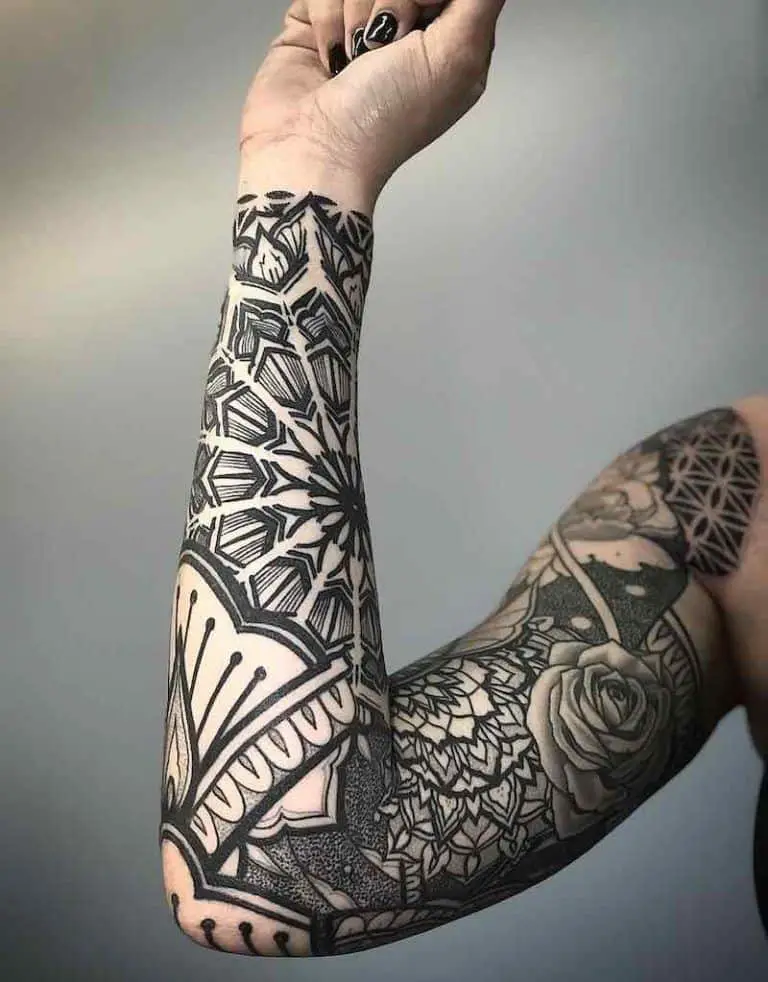 This artsy Mandala sleeve design looks gorgeous and well-done. Make sure that you find an amazing tattoo artist before you book your appointment, and go with someone who knows how to do sleeve designs precisely. This ink design will take 6-7 hours to complete.
8. Mandala Sleeve Tattoo With Heart Tribal Ink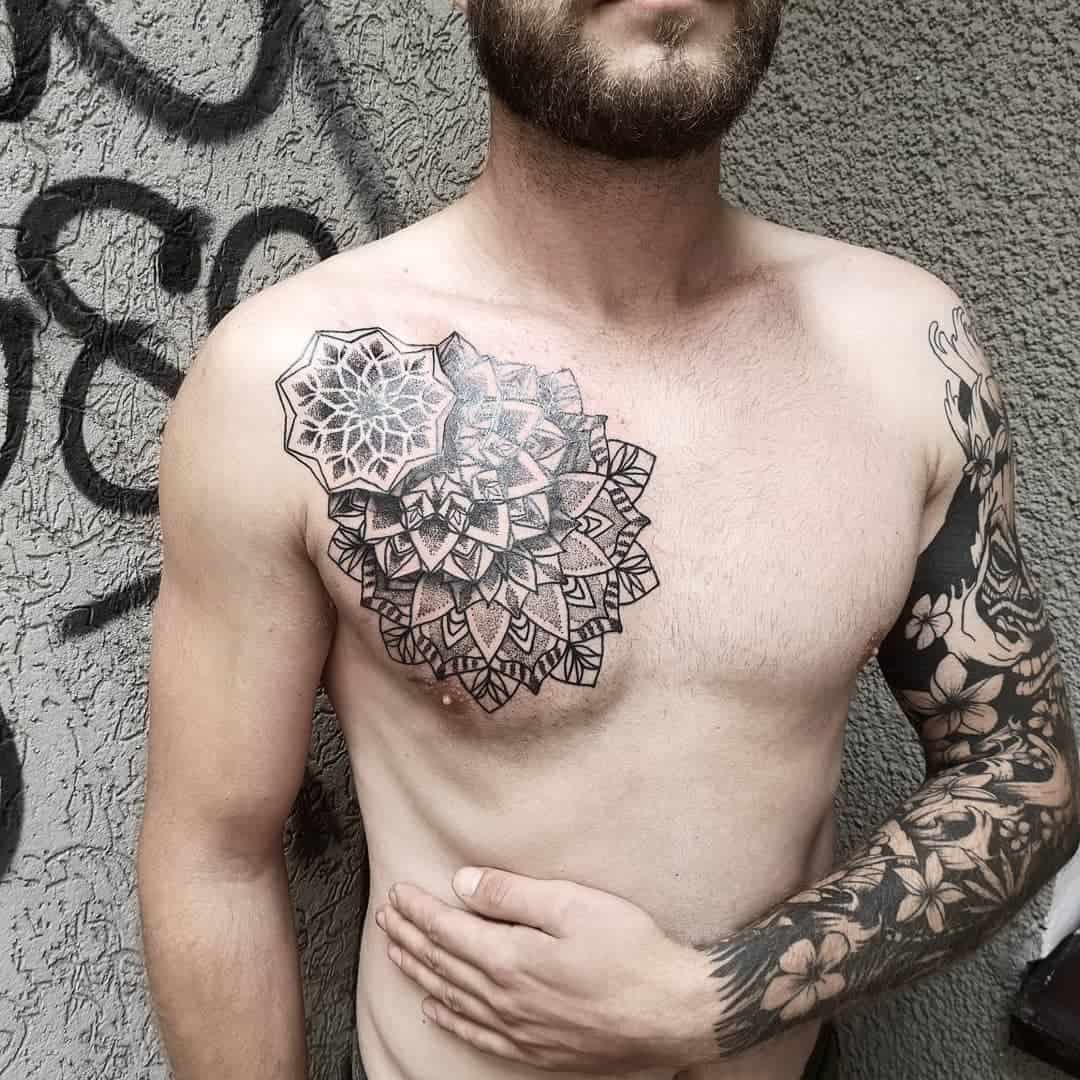 If you are a fan of tribal ink and Mandalas at the same time – why not get the best of both worlds? This tattoo looks well-done + is very catchy once paired with this heart ink. It will tell that you are a fierce individual, as well as someone who loves to stand out in the middle of the crowd.
9. Detailed Sleeve Tattoo With Mandala Prints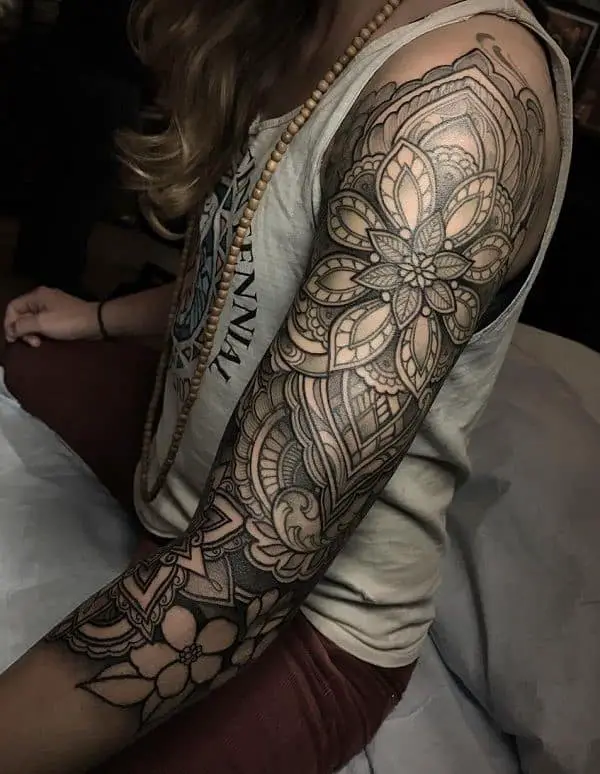 Not everyone is into large and noticeable ink, however, where do you stand on this topic? If you prefer dramatic tattoos, you will love this Mandala sleeve! It can be worn by men and women + you will love it if you are someone who loves to show off your arms or shoulders when working out, or when out the house.
10. Black Mandala Sleeve Artwork For Men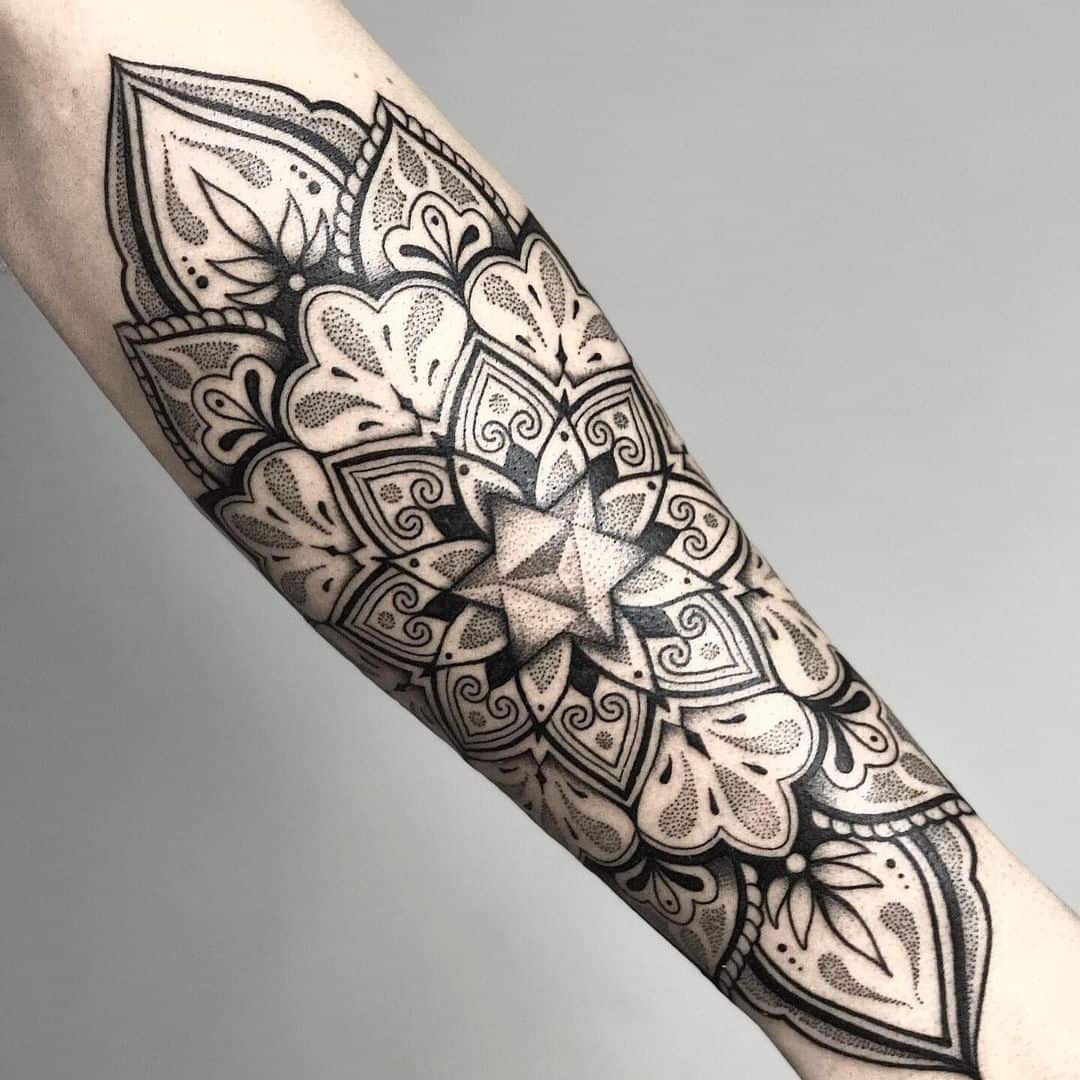 Last sleeve design that you might like is this one. It is inspired by the leaves, and it also has some soothing elements. It looks quite peaceful, and it is a precise Mandala that will show off your inner patience and true beauty.
Fun fact: Did you know that the Mayans used a Tzolk'in wheel as a calendar? This wheel was a lot similar to the mandala design!
Top 10 Unique Mandala Tattoo Designs
1. Mandala Tattoo Arm Design Lion Inspired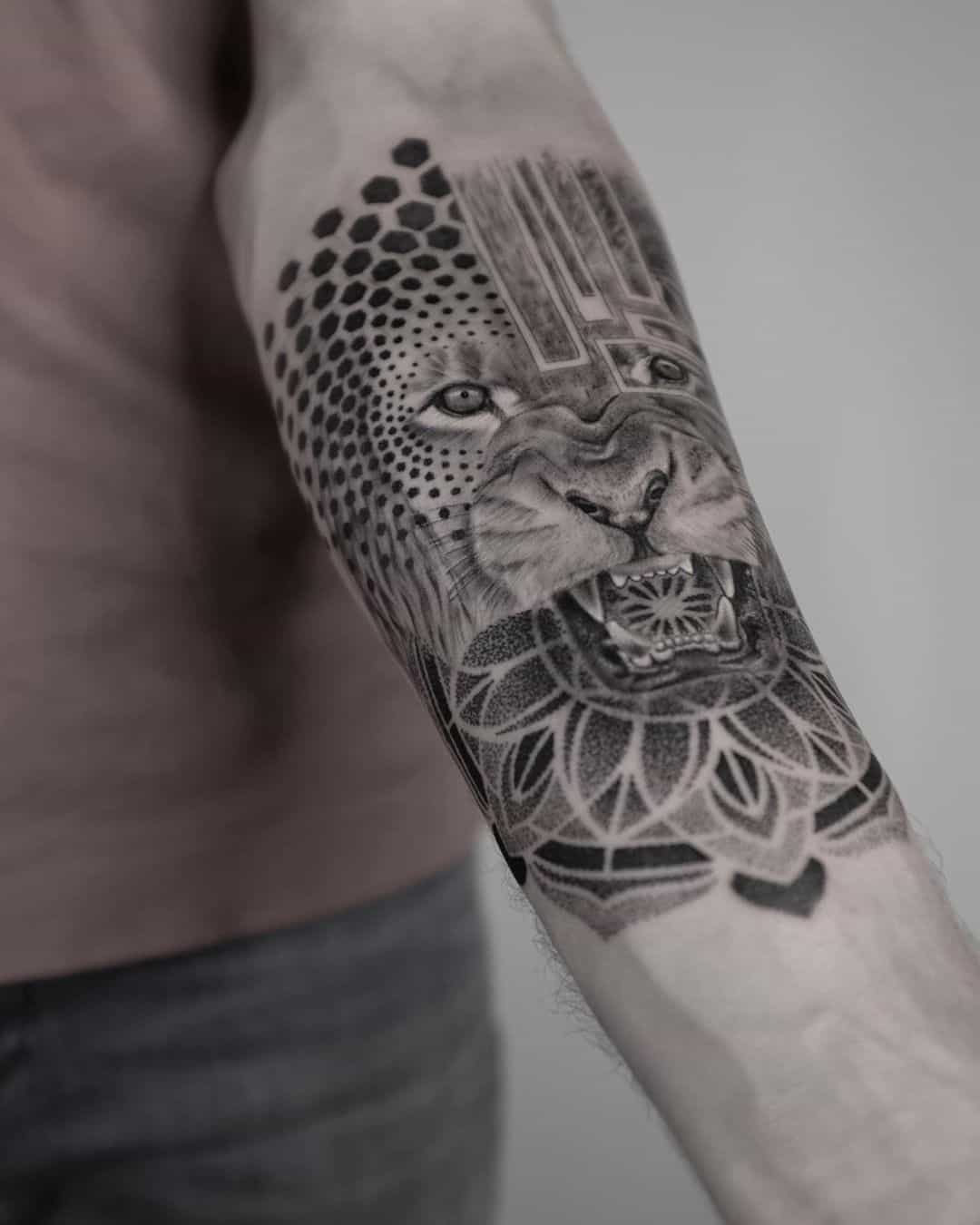 Are you a fan of animals? If so, why not go for this lion inspired Mandala tattoo? It is a smaller forearm design which will take 3-4 hours of your time to get. It is nicely dotted as well as symmetrical – is this your cup of tea?
2. Mandala Tattoo Hand Design Black Ink
This is a beautiful Mandala that shows your inner beauty, as well as your will to grow and stay patient. A lot of women love to get flowers tattoos, but this design is appropriate for guys as well!
3. Mandala Tattoo Knee Design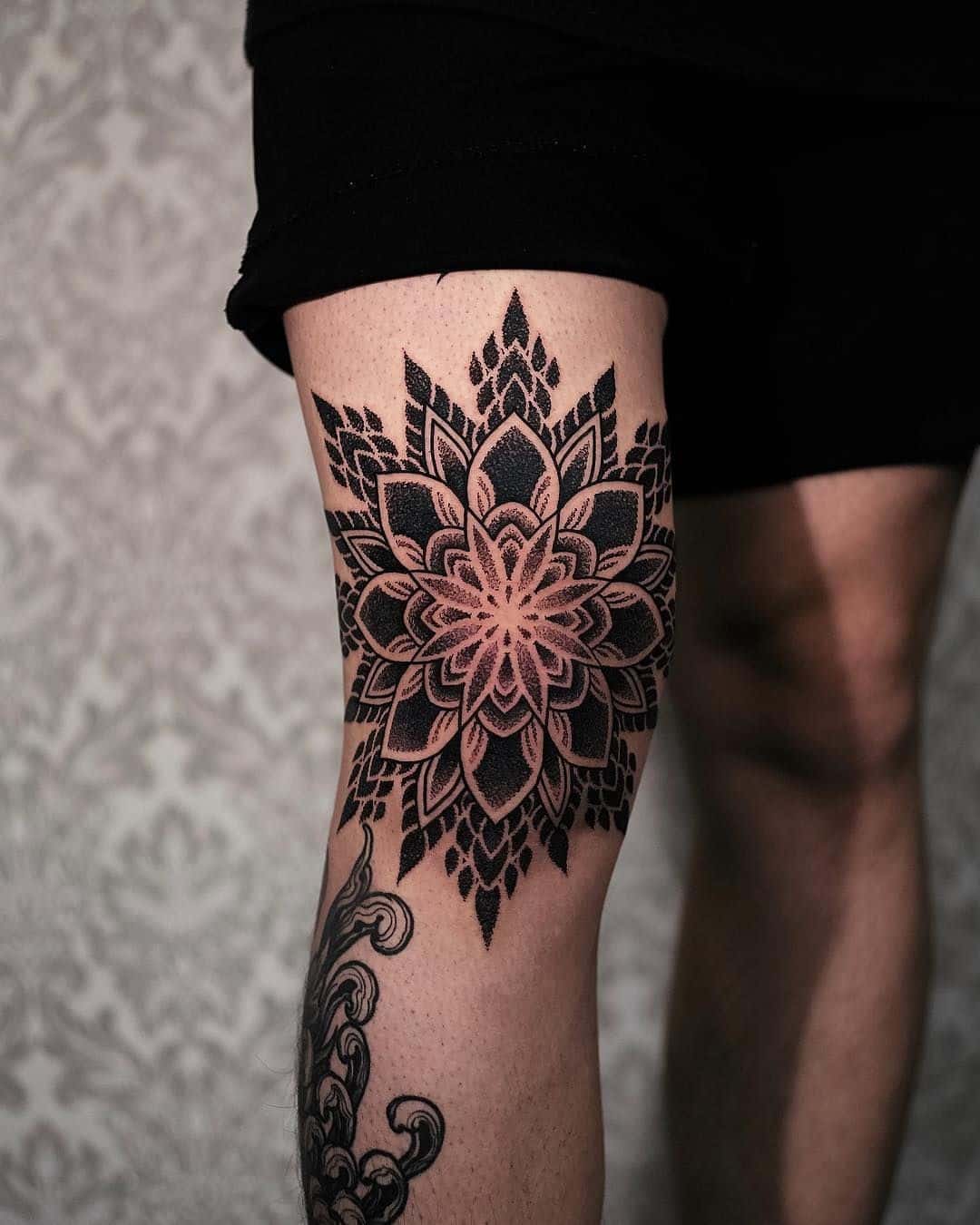 Heads up since knee tattoos are a bit painful to get. The truth is, there is a lot of bone around this area, which may irritate your skin. The final product is well worth it tho, and you will love it!
4. Mandala Tattoo For Men Chest Piece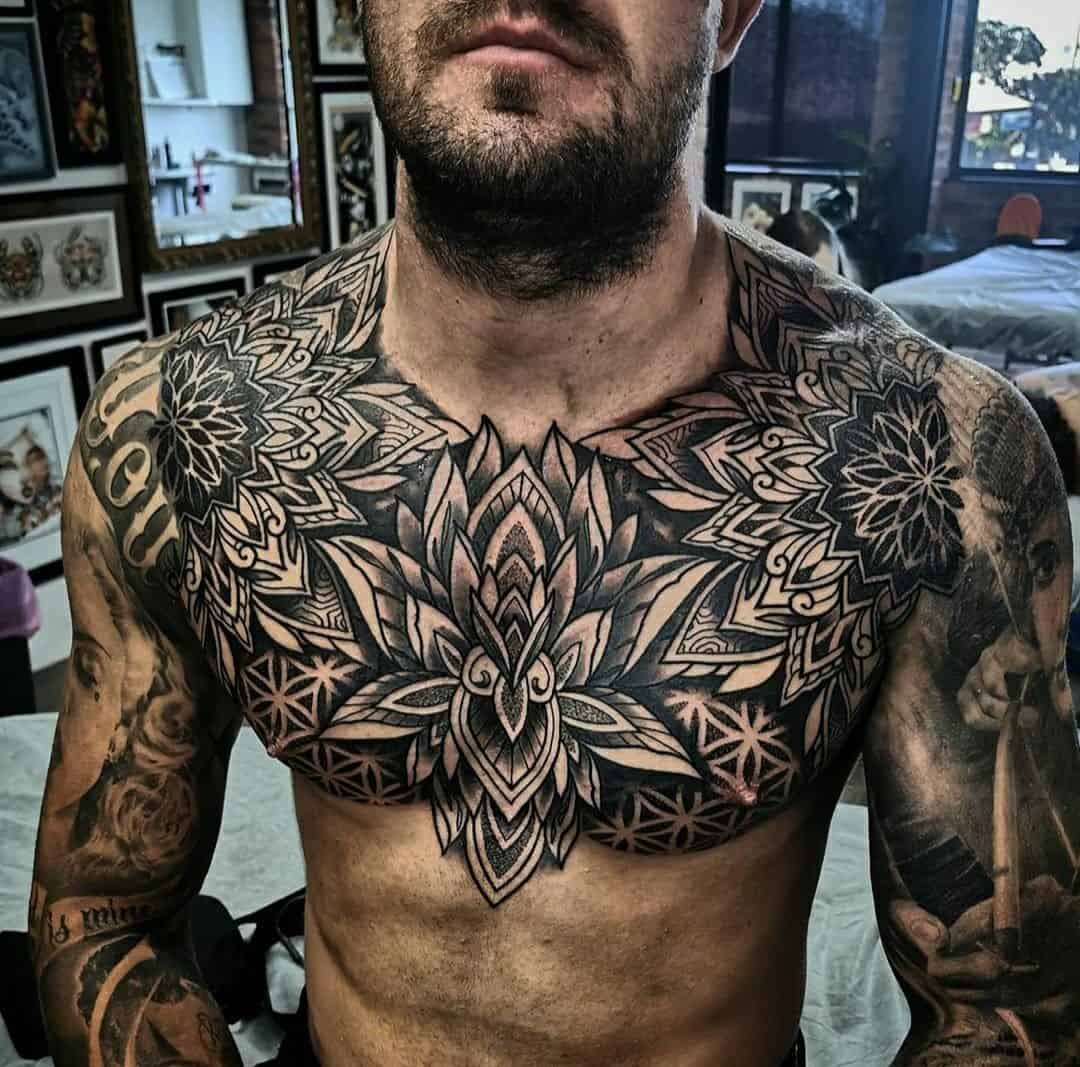 Chest tattoos are a gorgeous piece that men will love, especially if they are into hardcore workouts. This design is decorated with different sized Mandalas + it looks scary and mysterious at the same time.
5. Mandala Tattoo Neck Design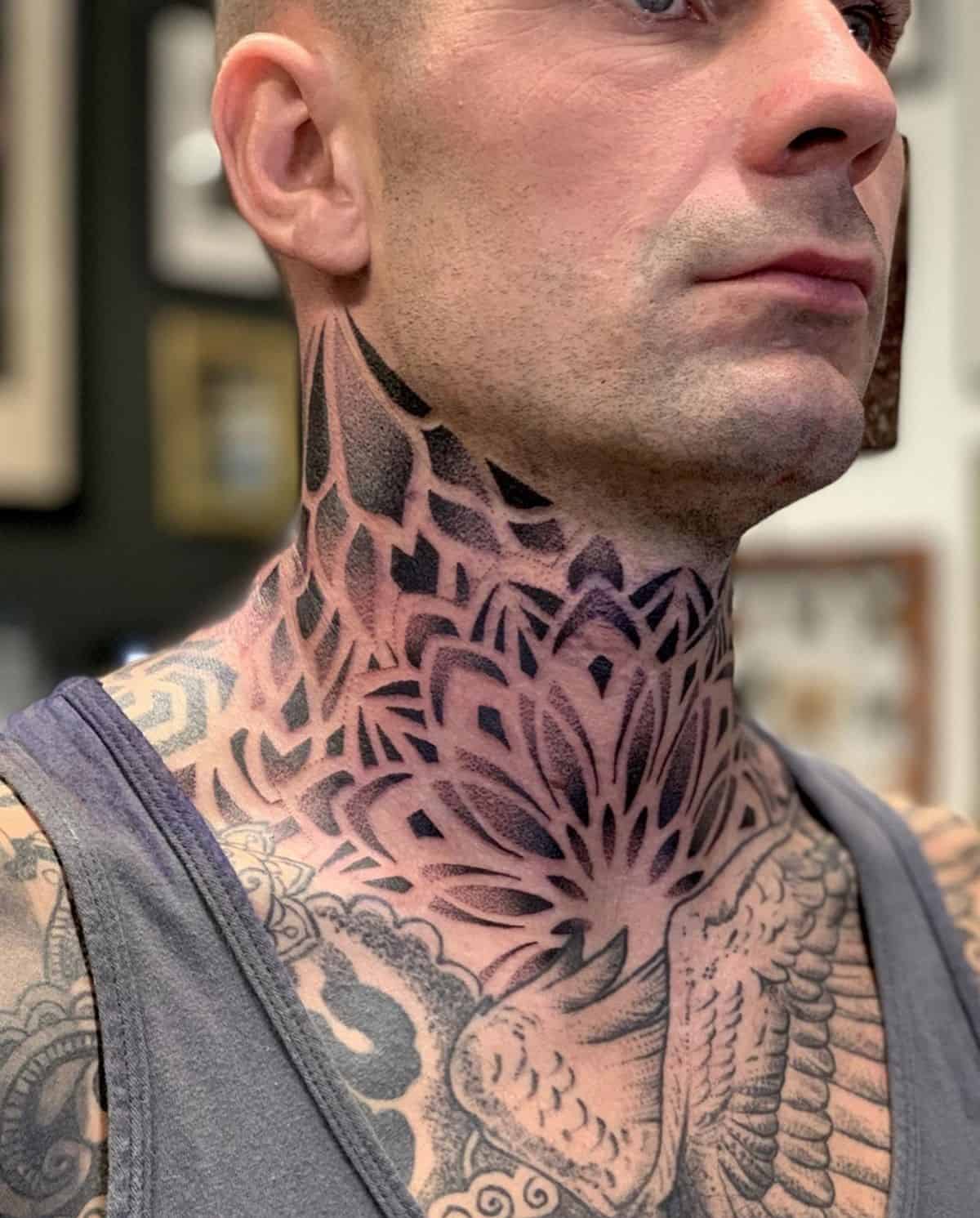 Not everyone is comfortable or brave enough to get a neck tattoo. However, are you one of them? A lot of guys love to seek attention with this placement. This Mandala will seek looks + it will make you look superior wherever you go!
Fun fact: Quite often, Mandalas were talked about and referenced in Psychology! Carl Jung who was a Swiss psychiatrist incorporated mandalas in some of his research. In conclusion, he believed that these circles represented personal growth or change.
6. Mandala Tattoo Thigh Design Lion Print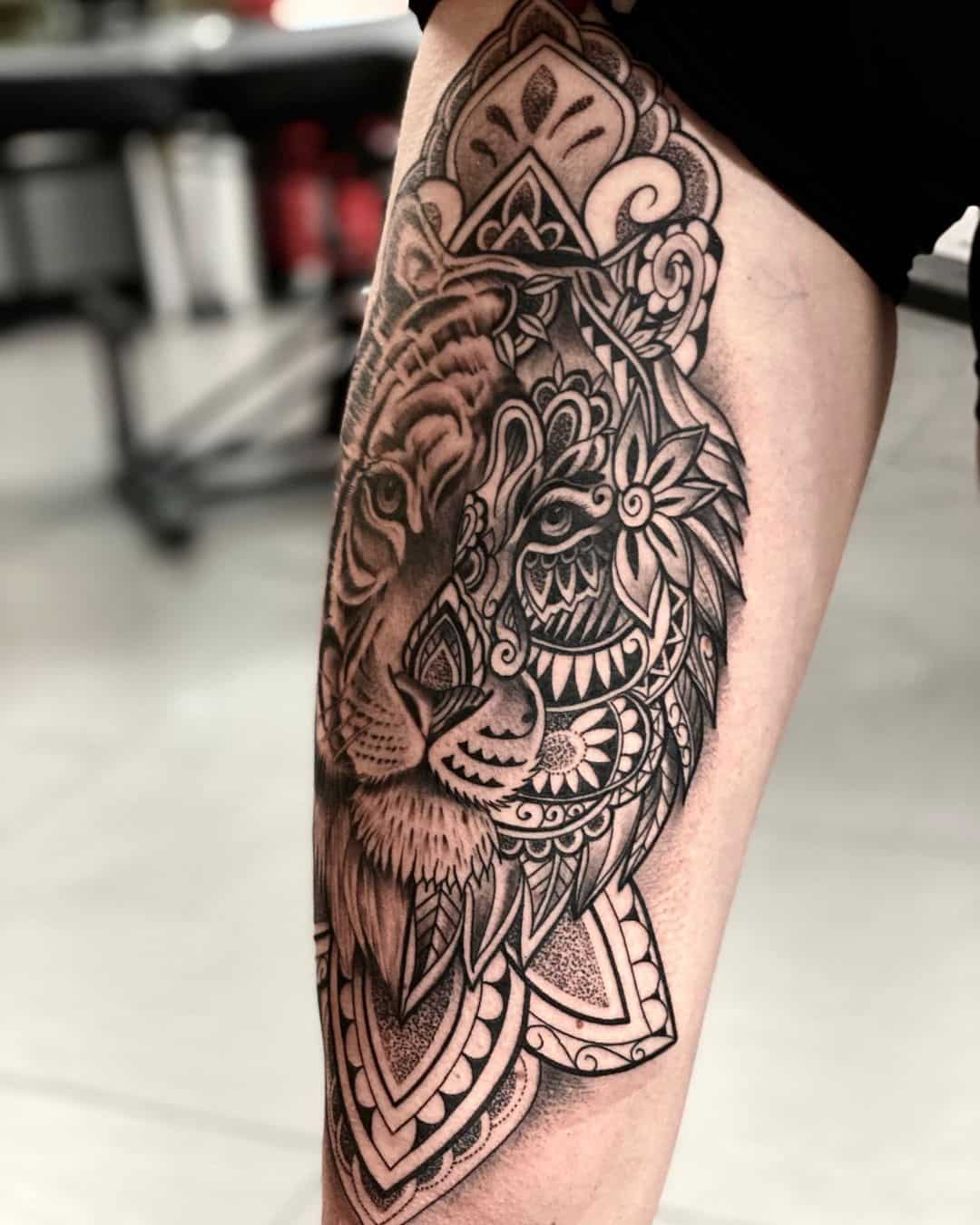 There is a lion in every one of us! Do you believe in this? If so, why not include it to your tattoo design? You can go for a regular lion on one half, and a Mandala inspired one on the other. This tattoo will show your inner strength, as well as love toward animals.
7. Mandala Tattoo Elephant Design Over Leg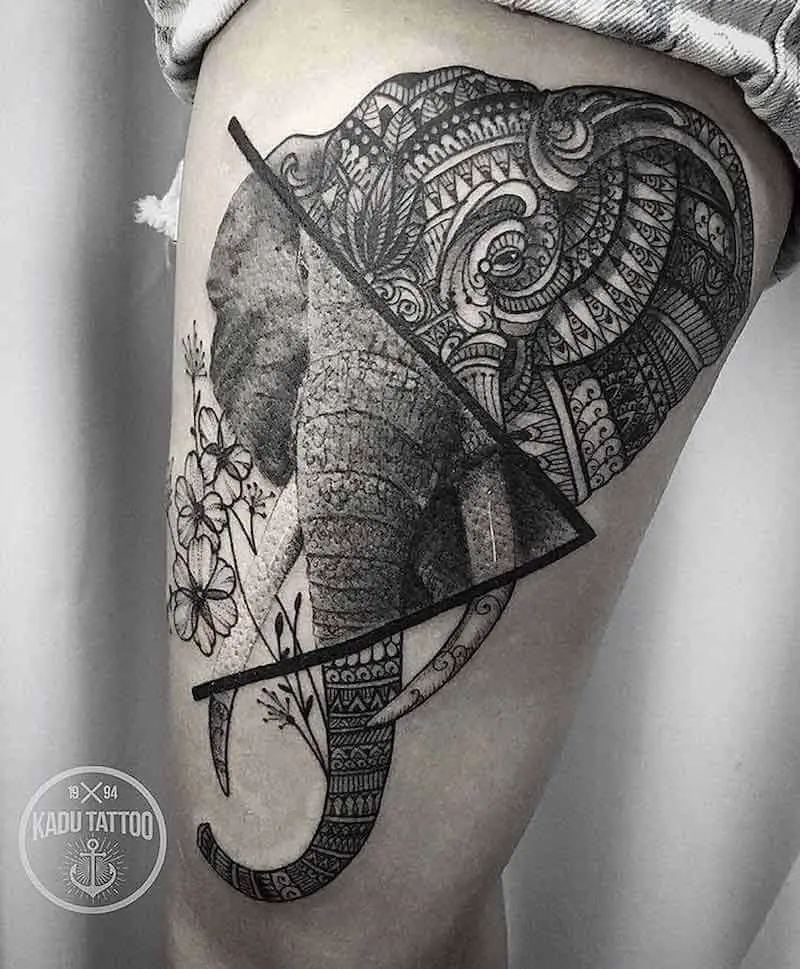 Elephants are cute animals that symbolize strength, patience, as well as courage. You will like this Mandala tattoo over your leg or your thighs, especially if you are into larger pieces. This tattoo may take you 6+ hours to get.
8. Simple Mandala Tattoo Over Forearm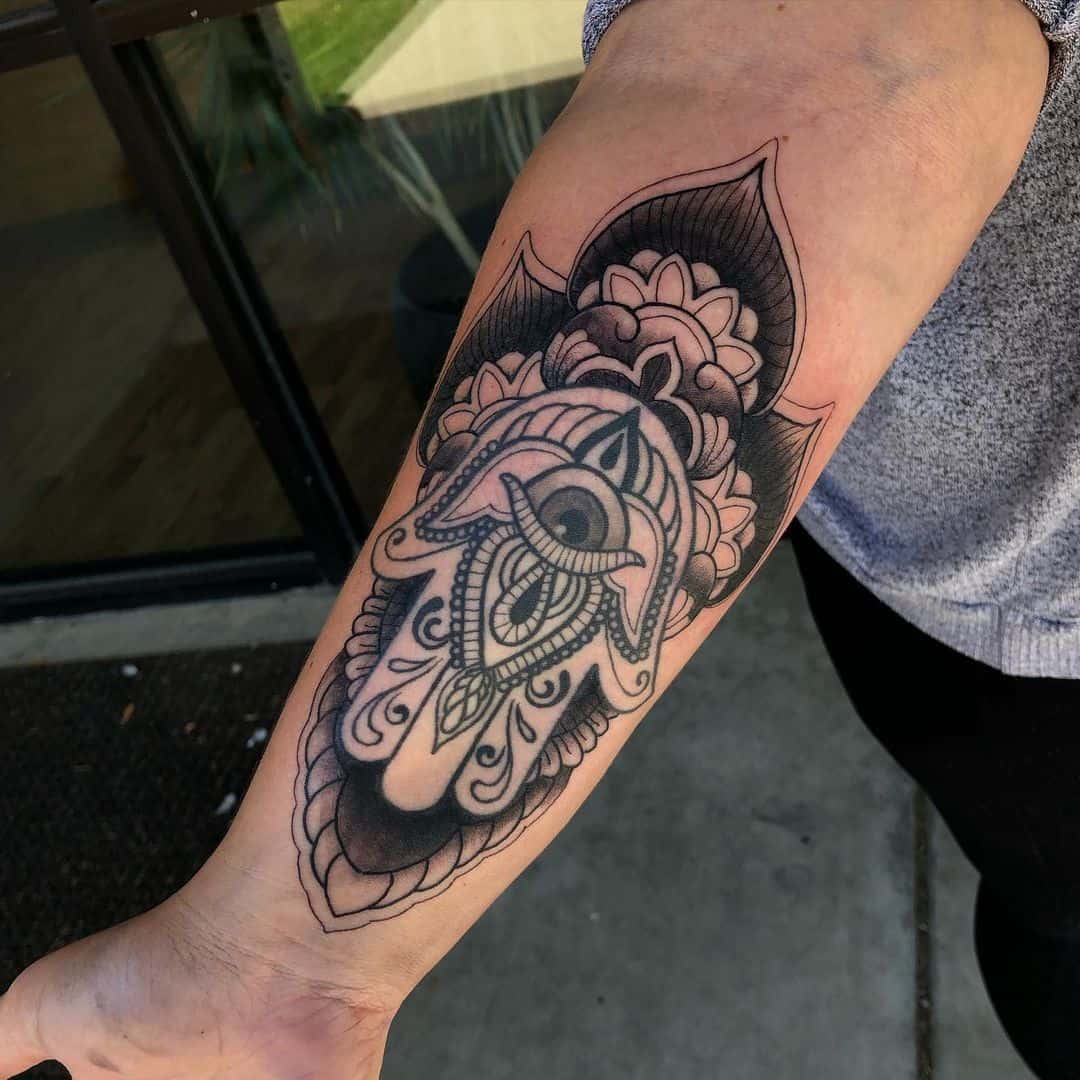 Smaller tattoos and simpler Mandalas look playful and unique at the same time. This design is a bit painful to get since it is placed over your forearm. However, if you want something that is easy to show off, you will enjoy this tattoo.
Fun fact: Mandalas are also sued for establishing a sacred space, and they are an addition to the trance induction.
9. Mandala Tattoo For Men Calf Design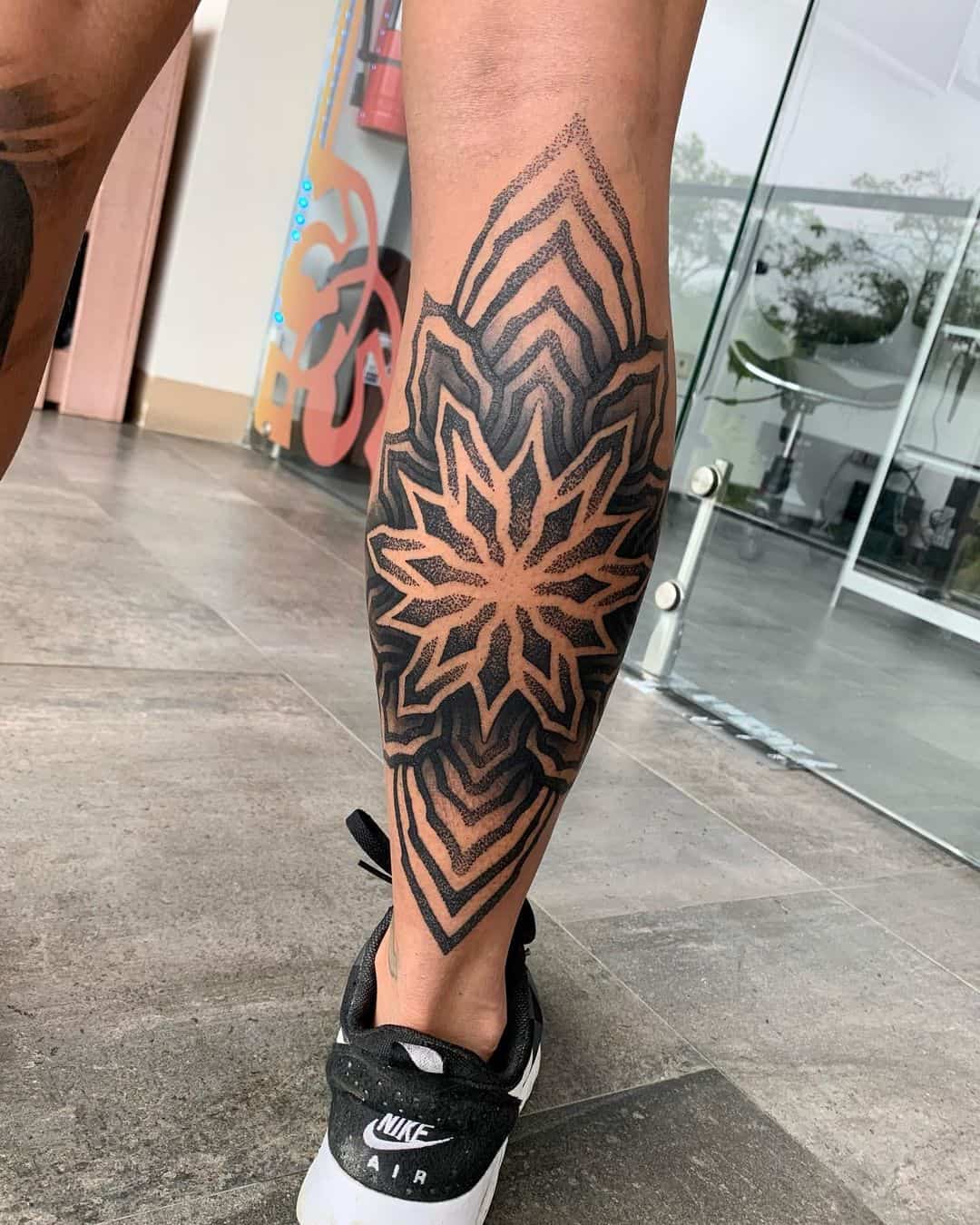 Calf tattoos are beautiful in their own way. Once decorated with this Mandala symbol, your calves will look even bigger and more prominent! If you are a fan of the gym and you love to show off your legs, this is a definite must for you!
10. Mandala Tattoo Elephant For Men Wrist Design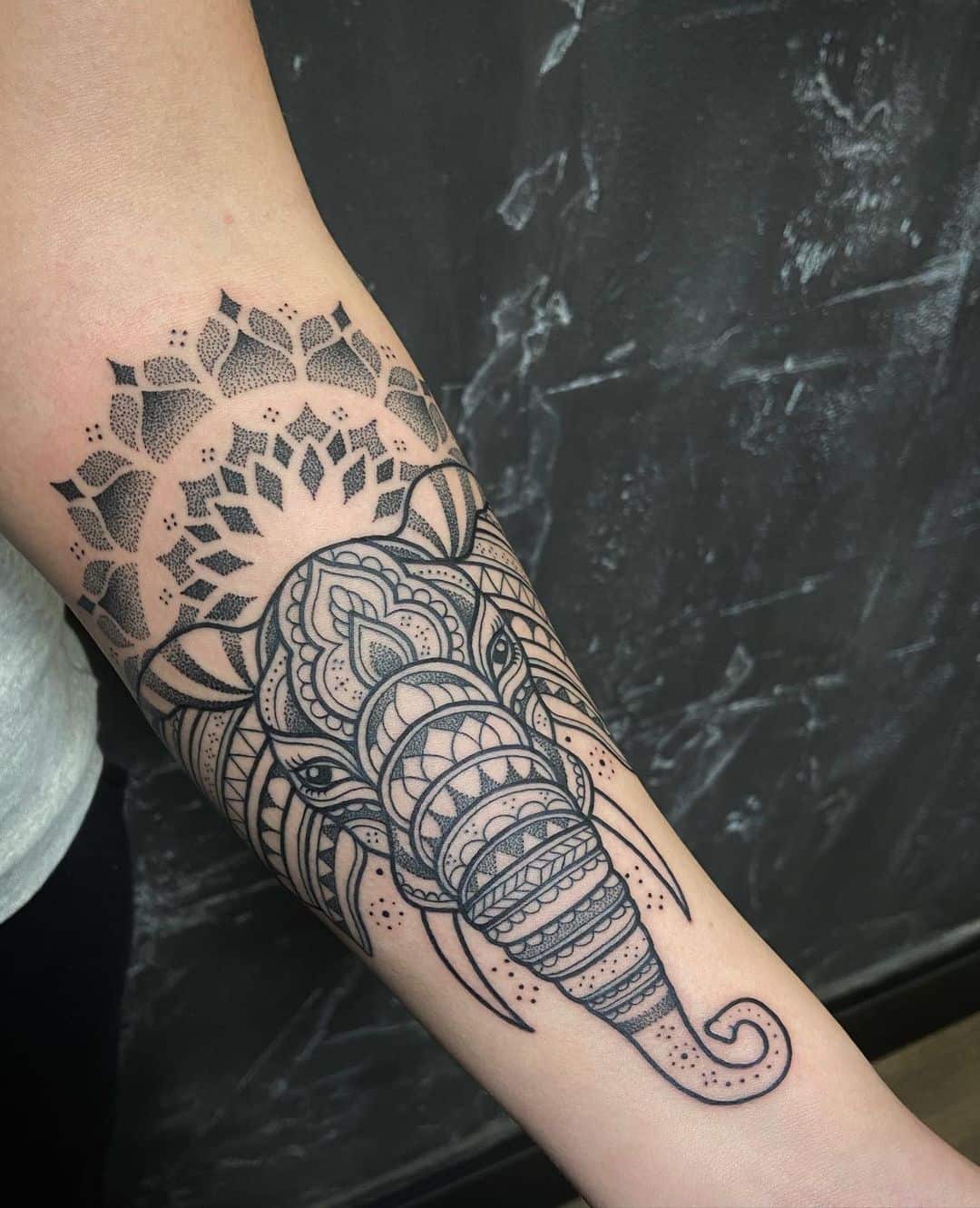 Elephants on your forearm will let others know that you are a friendly and chatty person to be around with. Tattoo this design on your left arm if you're right-handed, and show off unique and symmetrical Mandalas everywhere you go!
Top 10 Mandala Tattoo Designs For Women
1. Mandala Tattoo Neck Design For Women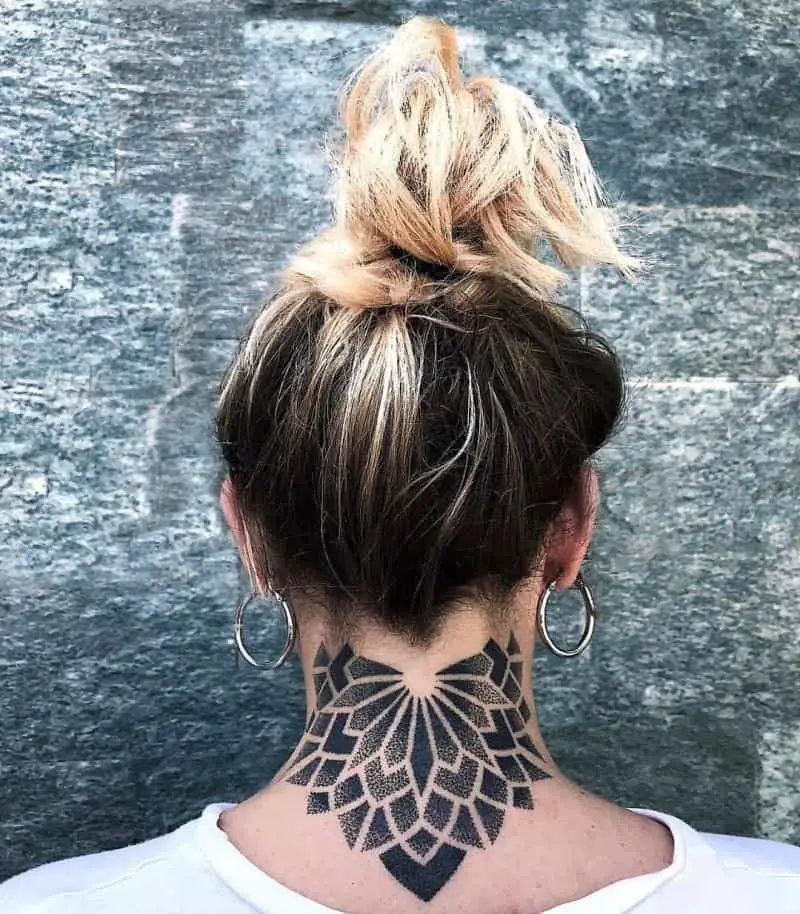 Neck tattoos are a bit painful, but they look so well-done! This one represents a warrior that is inside every woman. It is a time-consuming piece, but it looks scary and powerful once completed!
2. Mandala Leg Tattoo Female Ink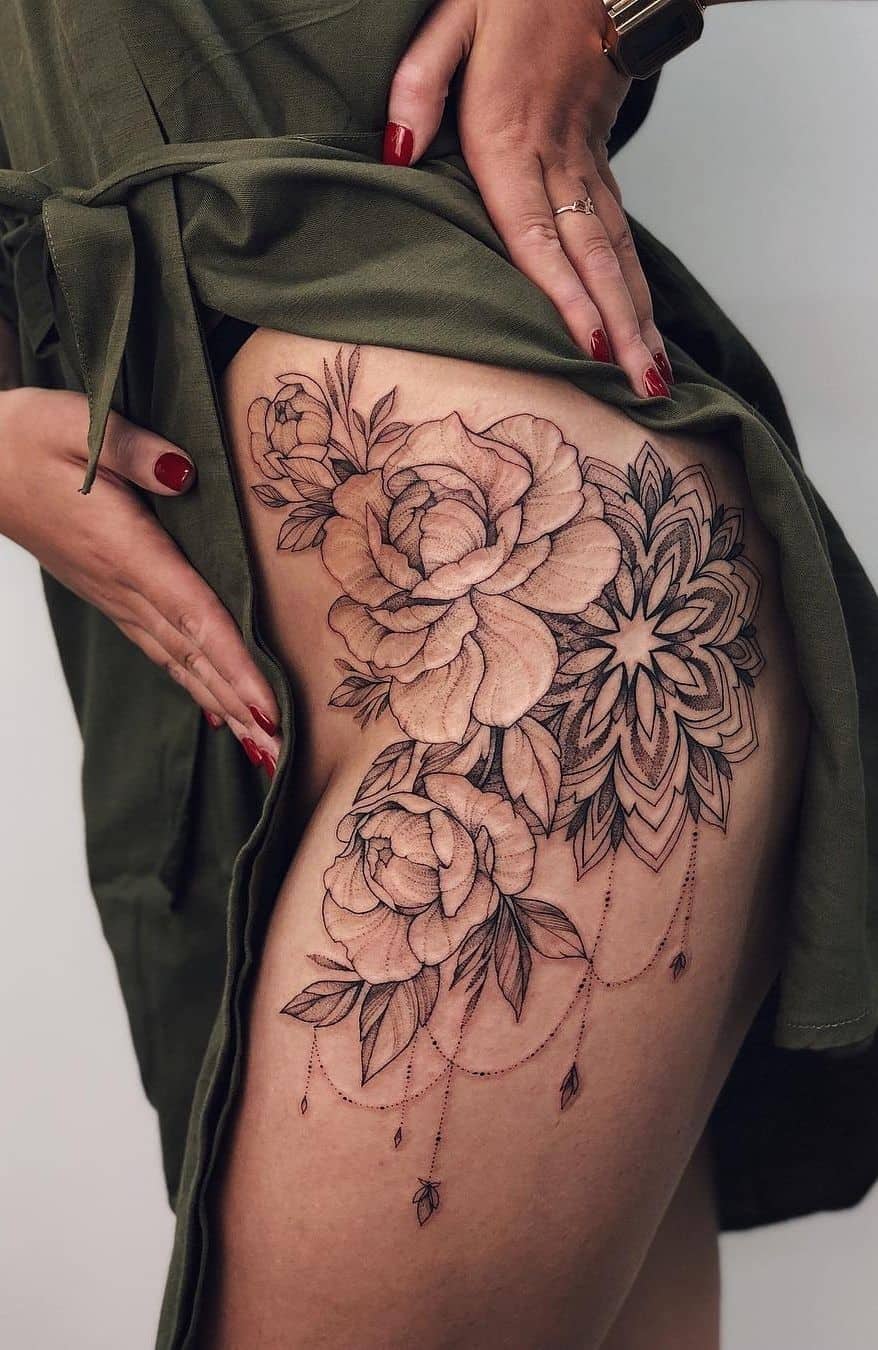 If you have time to spare and you're into larger pieces, this large leg and thigh tattoo will grab your attention! The design is playful, unique, as well as practical for most women. It is a beautiful Mandala, perfect for those who love flowers as well.
3. Mandala Tattoo Thigh Placement For Women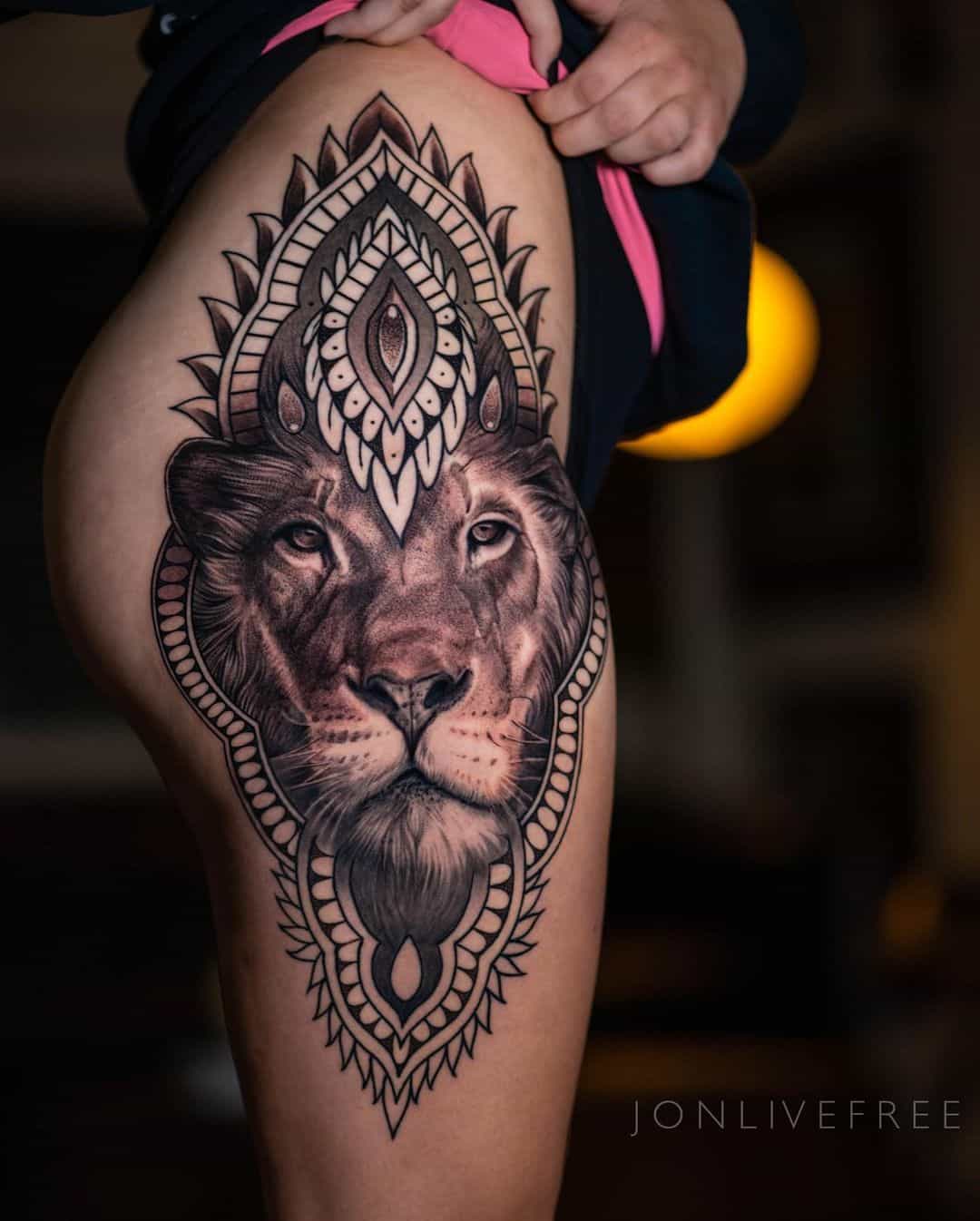 If you go to the gym quite often and you feel like you're confident, embrace that with a lion tattoo! This Mandala is all about showing power and respect towards people that are around you + showing them that you're confident and ready to fight, always.
4. Mandala Tattoo Under Breast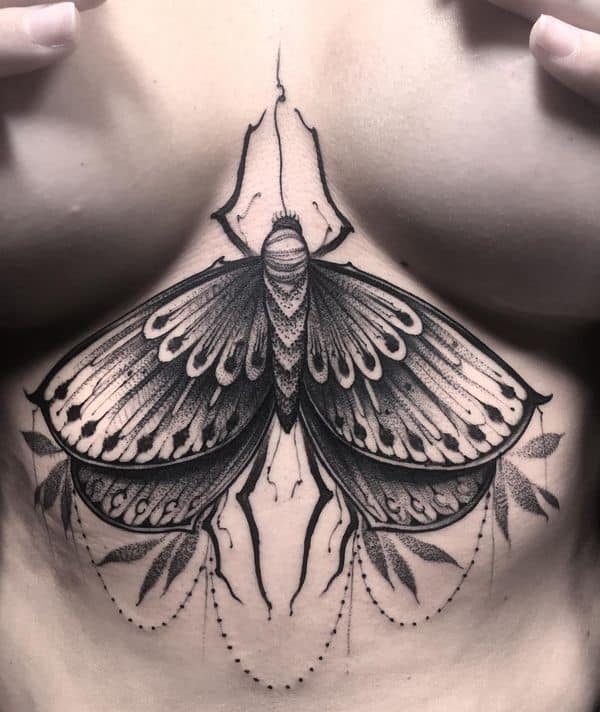 Under boob tattoos look beautiful and feminine, but they are a bit painful to get. This design is so precise and unique + you will enjoy it since it shows your mysterious side at the same time.
5. Mandala Tattoo Neck Placement With Gorgeous Flowers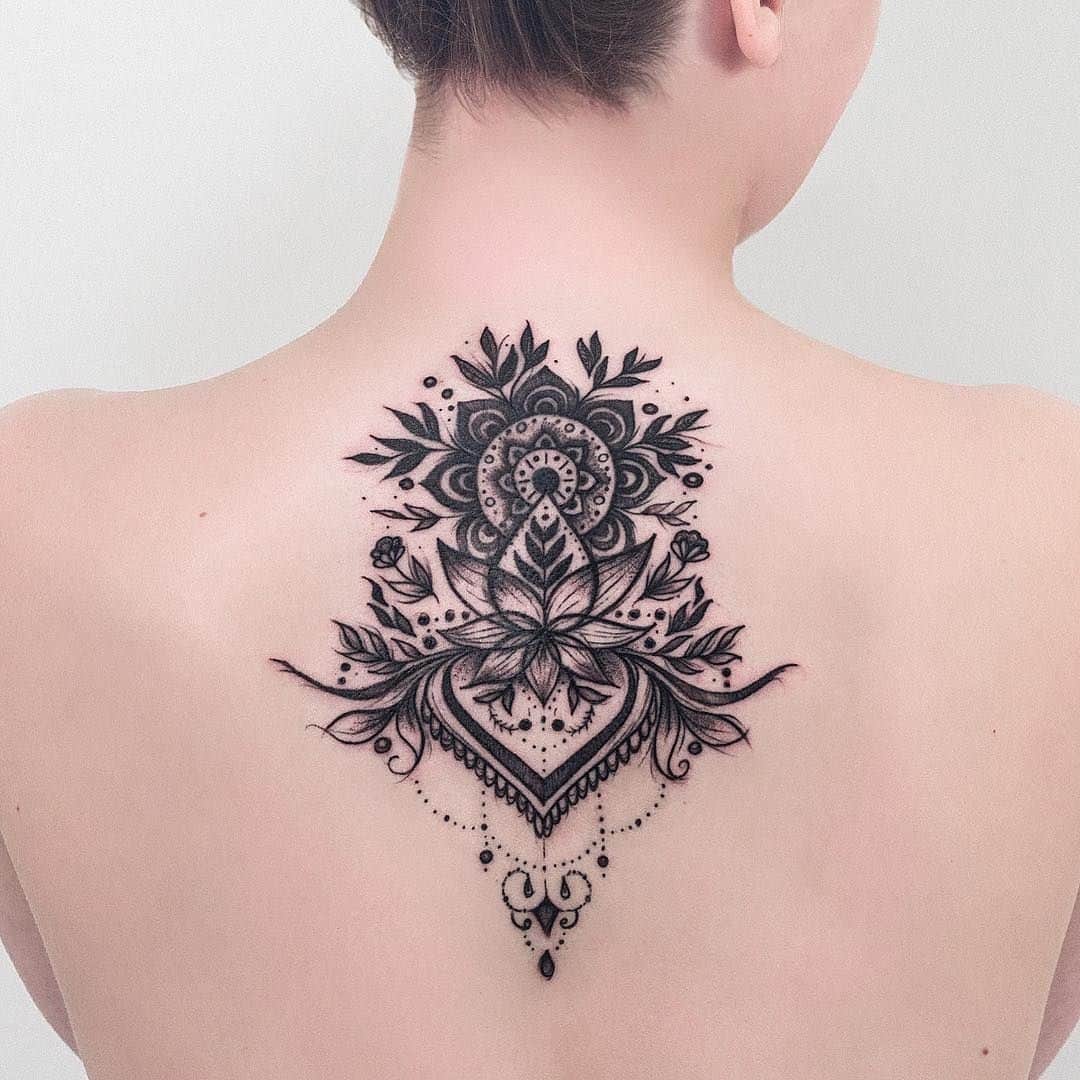 Upper back and neck tattoos are gorgeous, as well as feminine. This Mandala represents your inner beauty, and it also shows flowers and leaves that will symbolize your youth. Every piece is drawn with such precision, it is perfect for women who love detailed work!
6. Simple Mandala Tattoo Ankle Placement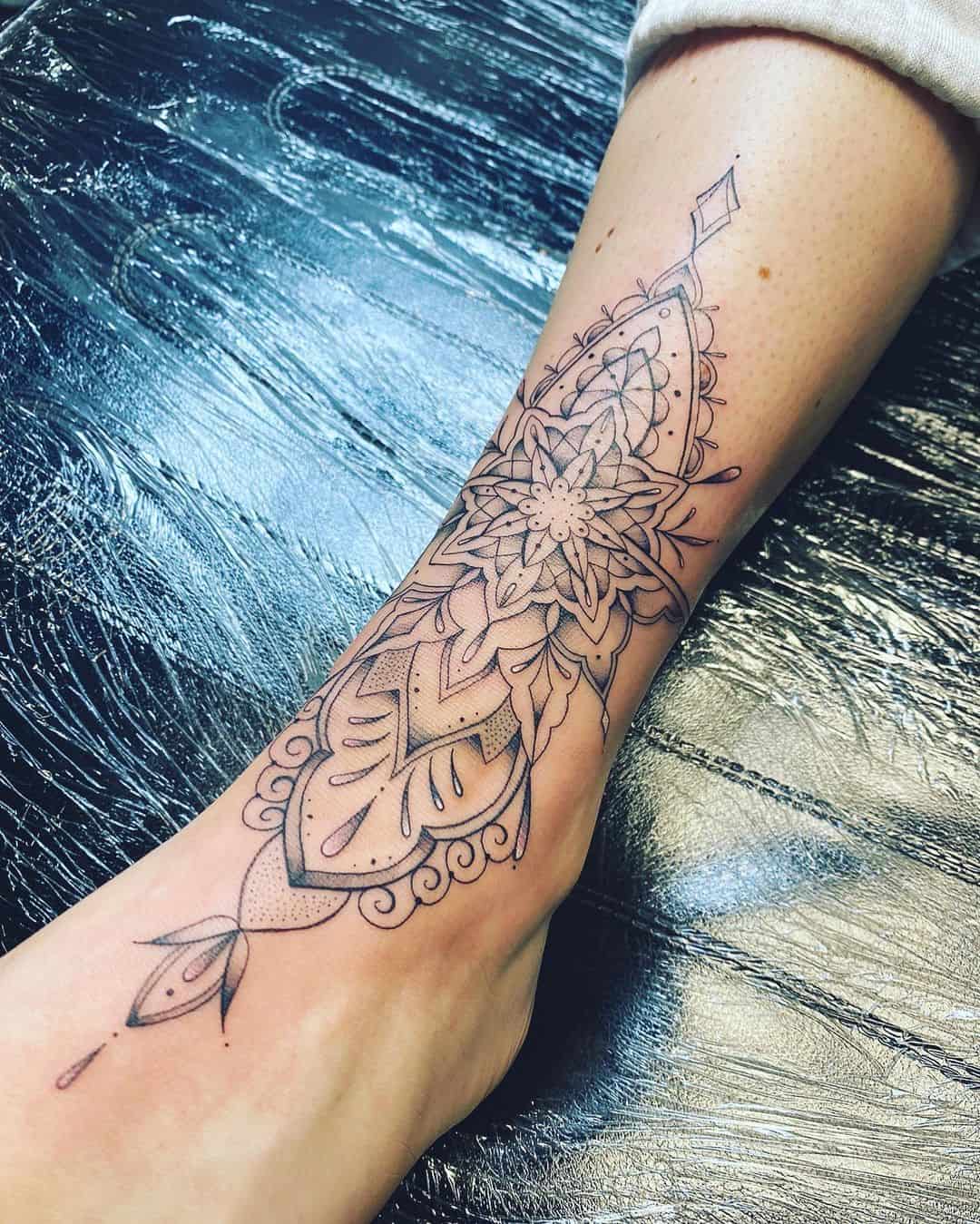 Ankle tattoos may be a bit uncomfortable and painful to get. You will like this design if you are into smaller tattoos, and if you want to place your Mandala somewhere hidden where others won't have the access to 24/7.
Fun fact: Do you know that the basic form of most mandalas is a square with four gates containing a circle with a center point?
7. Mandala Tattoo Back Design For Women
Your tattoo artist should have experience in doing tribal and large symbols. This Mandala looks amazing over the entire top and middle portion + it will suit every woman, no matter her age. If you like precision and dramatic pieces, this is the perfect Mandala for you!
8. Japanese Mandala Tattoo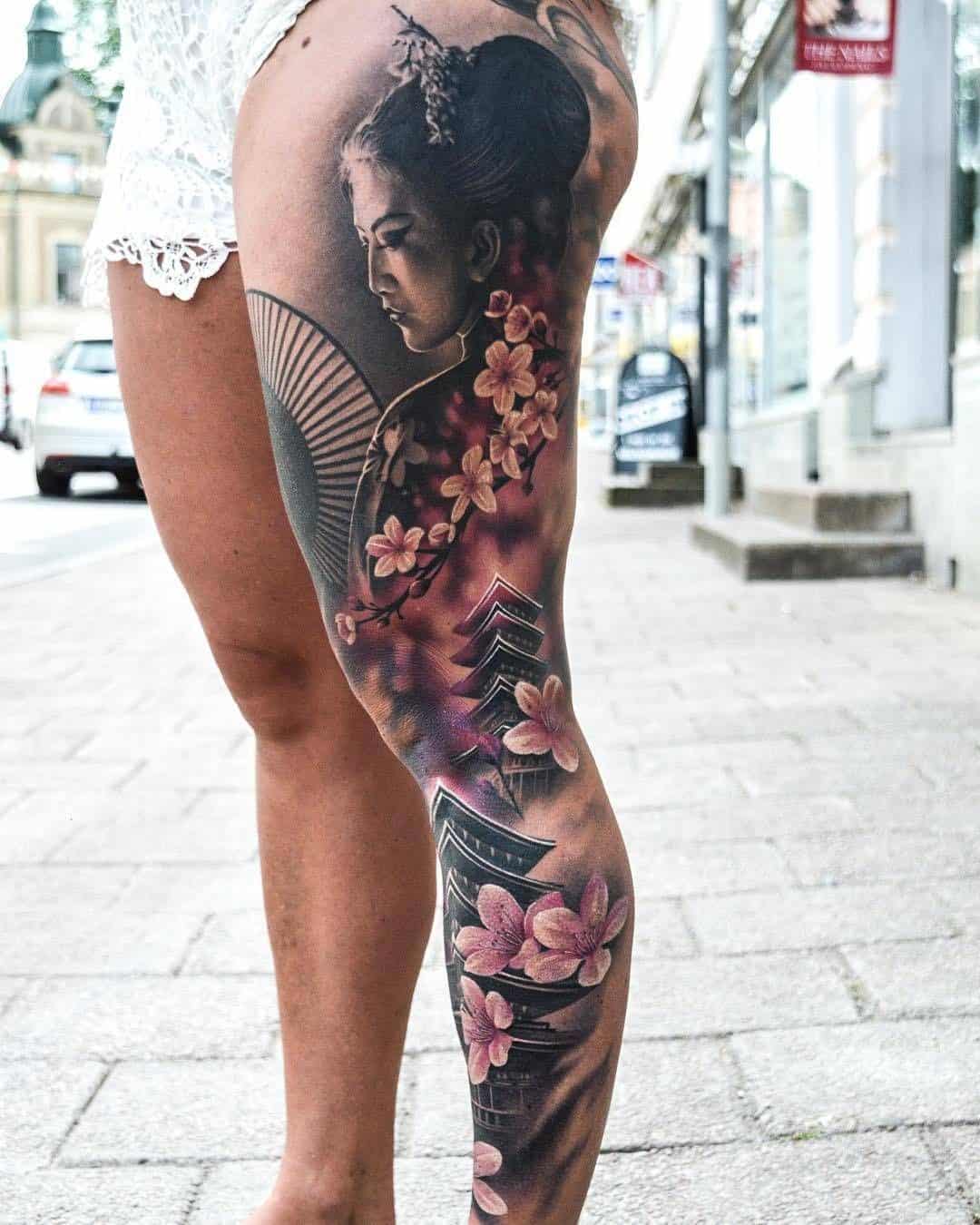 Combine Japanese artwork with Mandalas and enjoy this flawless end result! This colorful tattoo will look amazing over your entire leg + you will love it if you are into real-life-like tattoos. Heads up however, since it will take you several attempts to get this design sorted out.
9. Mandala Tattoo Wrist Placement Flower Print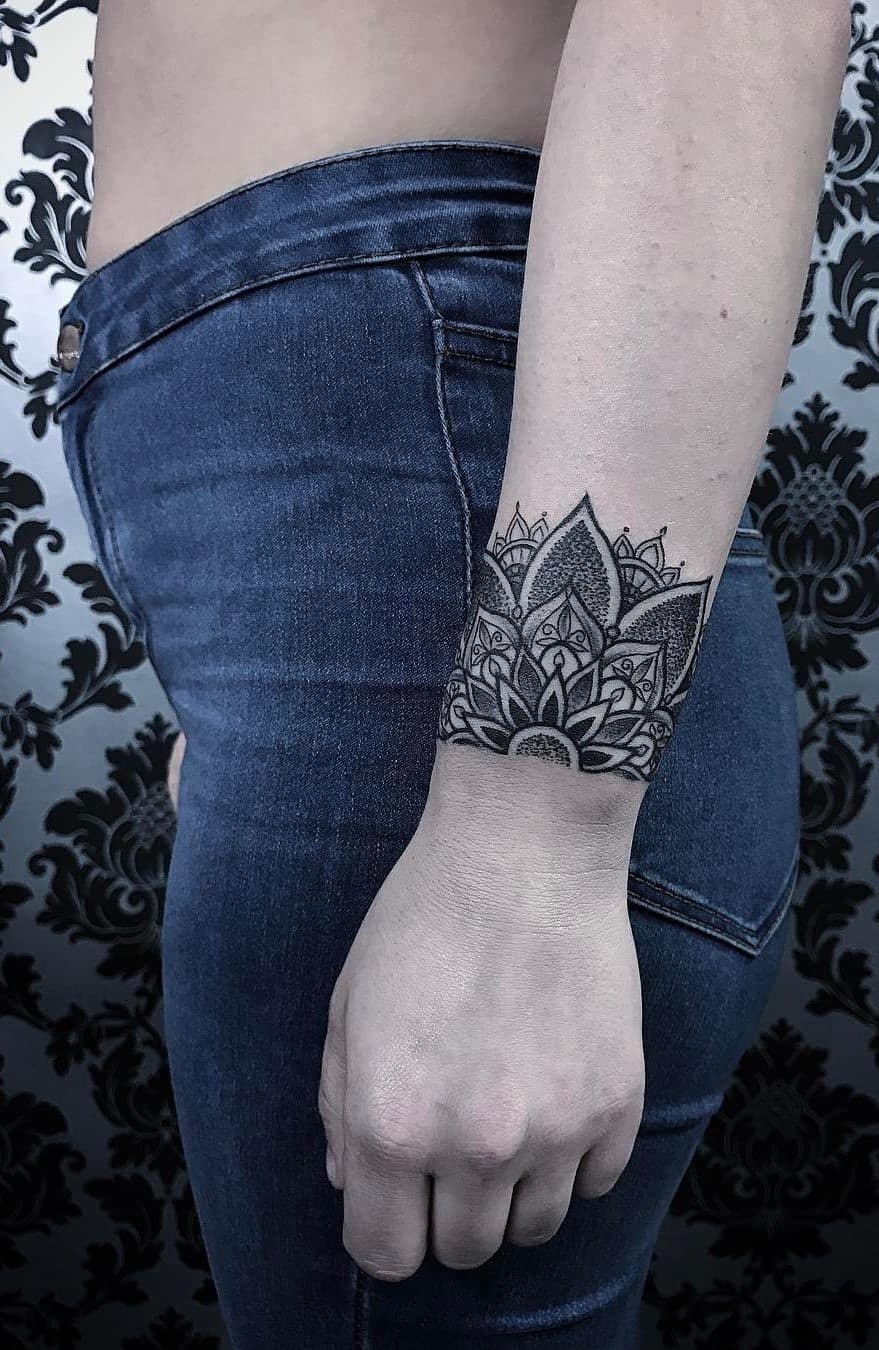 Wrist tattoos are for women who want something quick and easy, as well as not as painful to tattoo. This full-circle Mandala around the wrist symbolizes your life, its path, as well as the fact that everything will once come to end.
Which Tattoo Is Your Favorite?
So, which one Mandala tattoo is your favorite? Let us know if you plan on getting a tattoo sometimes soon, and also let us know which design out of these top 30 is your go-to! We know that everyone will find something that suits their personal style.