50+ Neck Tattoo Design Ideas for Men (2023 Update)
When you shop through links on our site, we may earn an affiliate commission. This educational content is not intended to be a substitute for professional advice.
While they have a history tied to criminals and gangs, neck tattoos today are a symbol of power and badass masculinity. It's a bold move to get a neck tattoo as they can't be hidden by clothing and will be visible for everyone to see. That, and the fact that the neck is a painful part of the body to ink, makes them a particularly daring look.
If you're looking to get a inked below the collar, check out the ideas below of what you can get to perfectly match your style and personality.
50+ Neck Tattoo Design Ideas for Men
Where exactly you opt to place your ink will drastically change the overall look of the tattoo. Here's a number of different placement options to consider, as well as the pros and cons of each.
Back of Neck Tattoos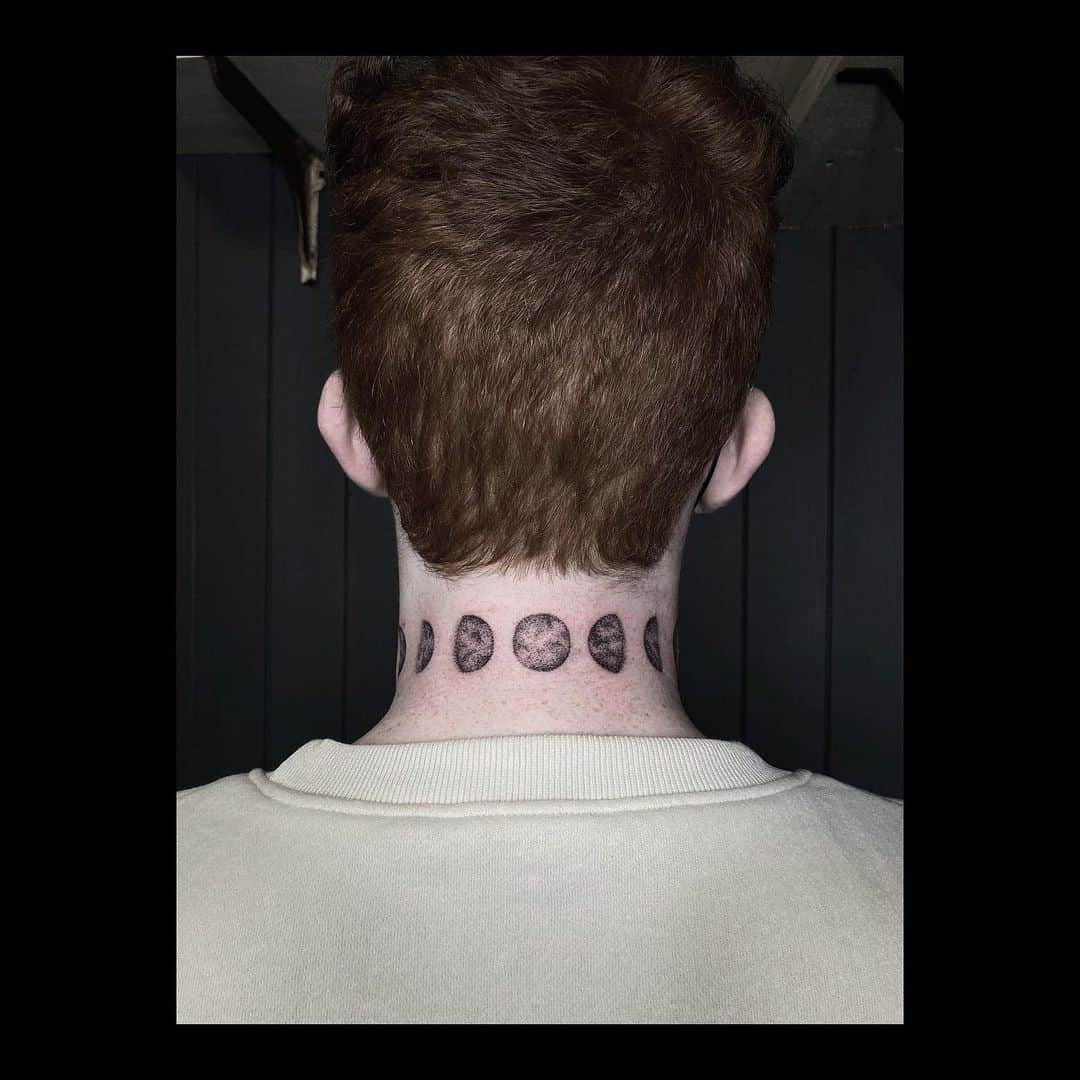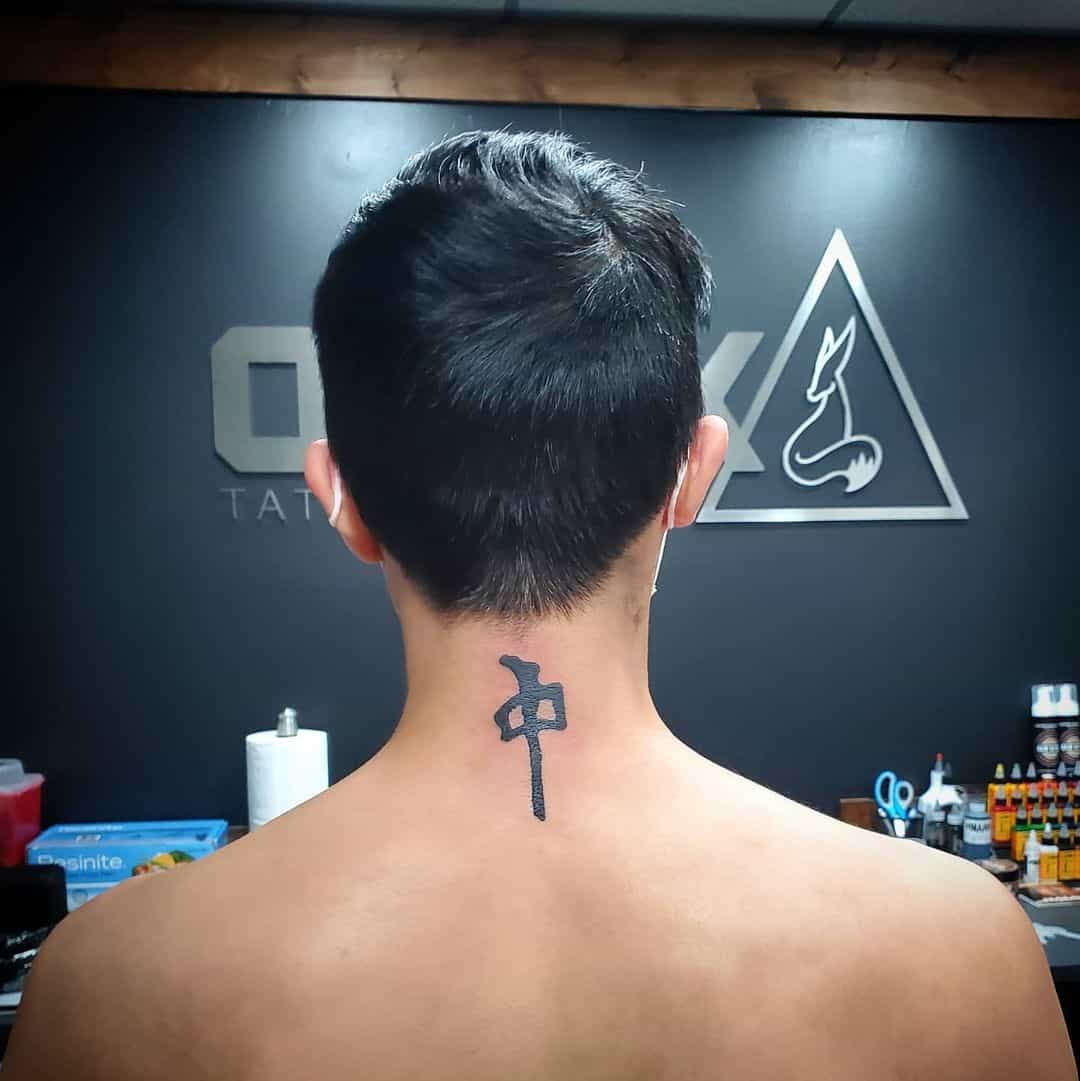 When it comes to getting your neck tattoo, you need to think about placement. Do you want to be able to see it when you look in the mirror, or do you prefer to have it slightly hidden from your own view and prioritize making it a spectacle for others to see? If you're more inclined towards the latter, then a back of the neck tattoo might be the way to go.
The back of the neck is a more popular choice to the side or front. This is because the skin tends to be tougher at the back and so it's slightly less painful and more comfortable for a tattoo needle to do its work.
This particular placement is also well suited to a subtle and simple design that takes up relatively little space. This can be a good option if you want to cover it occasionally with your hair or a shirt. Just because you work in a professional environment that doesn't approve of visible tattoos, doesn't mean you have to give up your dream of getting a neck tattoo — you just need to be smart about the placement.
Another great thing about back of the neck tattoos is that they can complement existing back tattoos to create a big body of art running down your back. If you plan on getting a number of tattoos, then it's a good idea to think about how all your body art will work together to create a complete look.
Throat Tattoos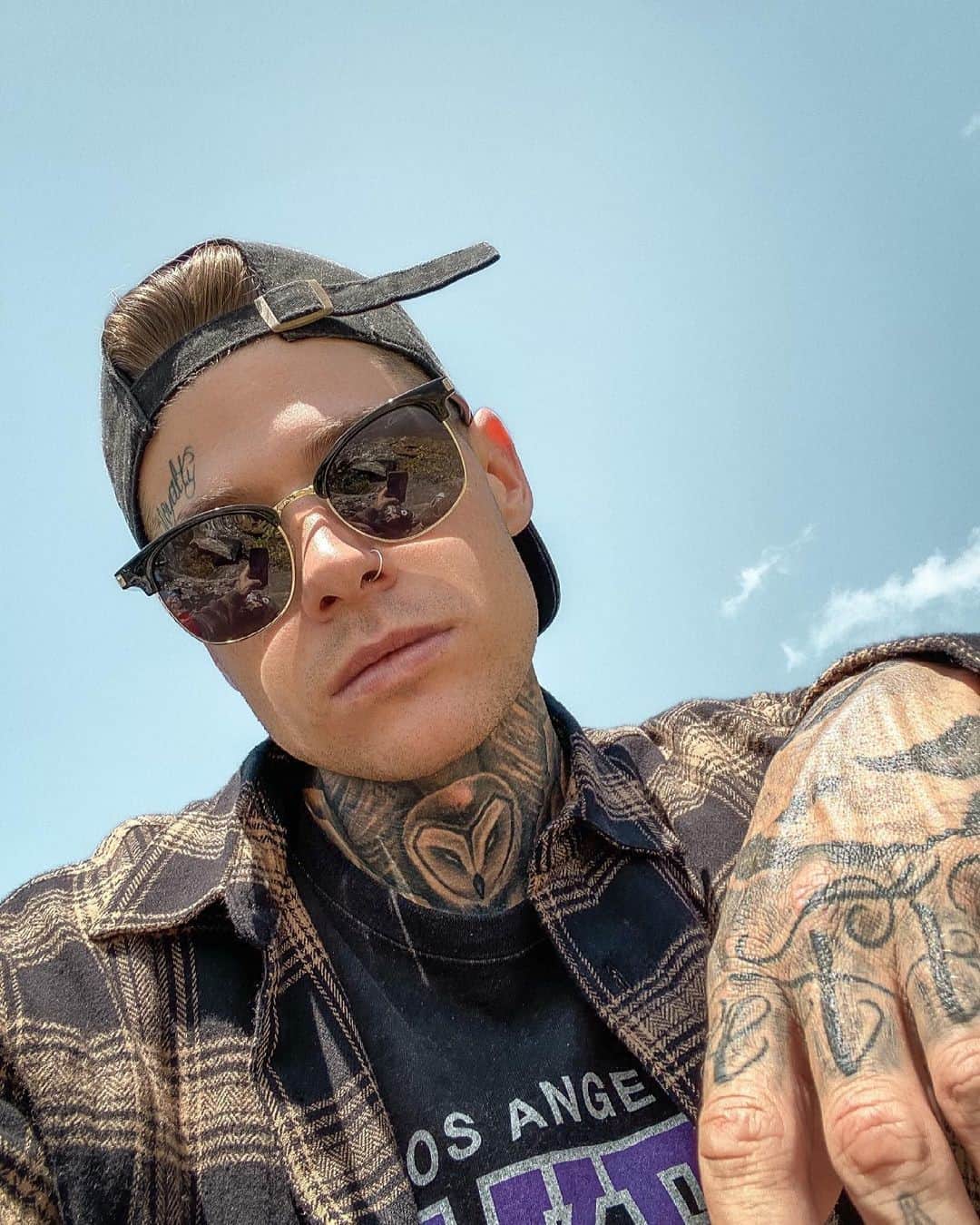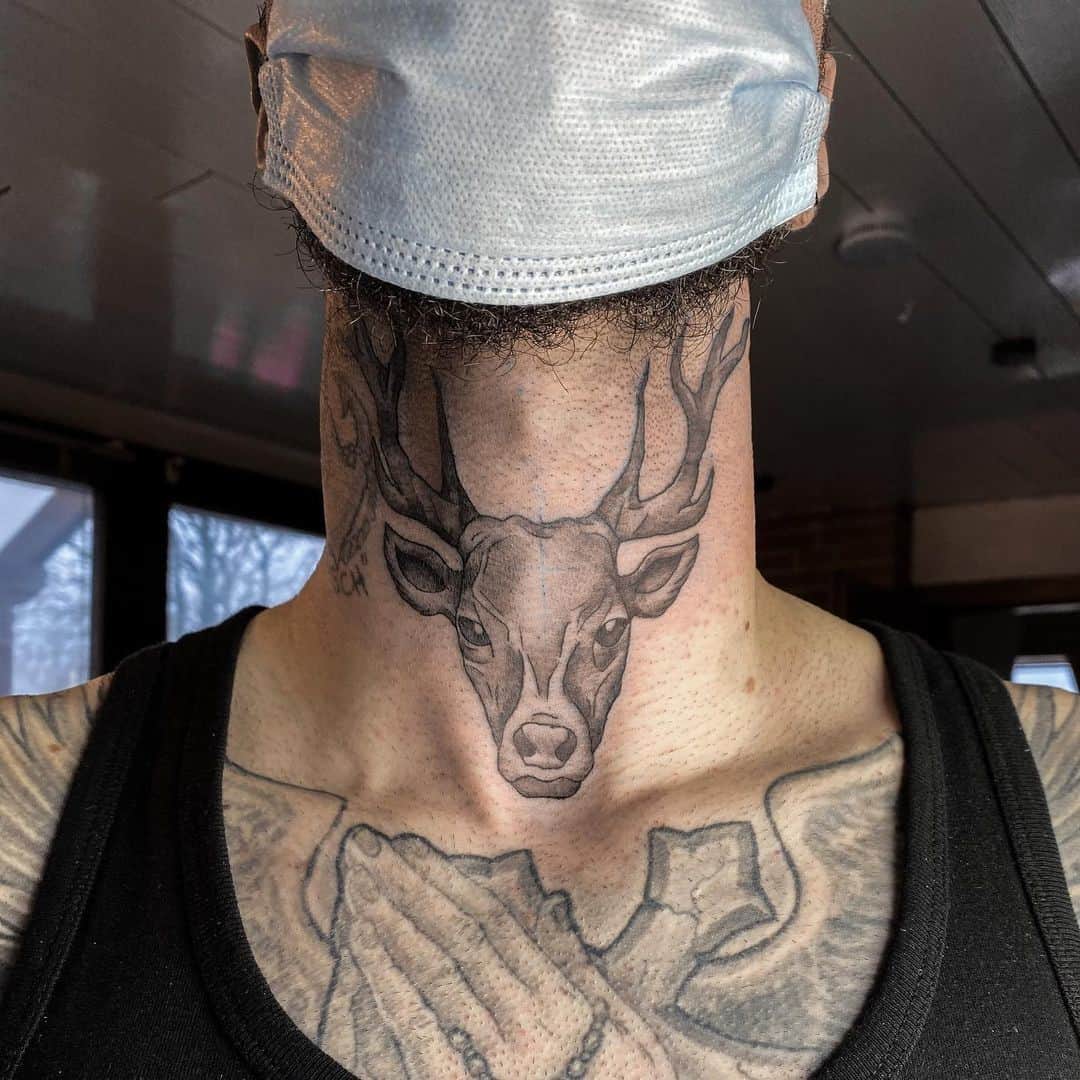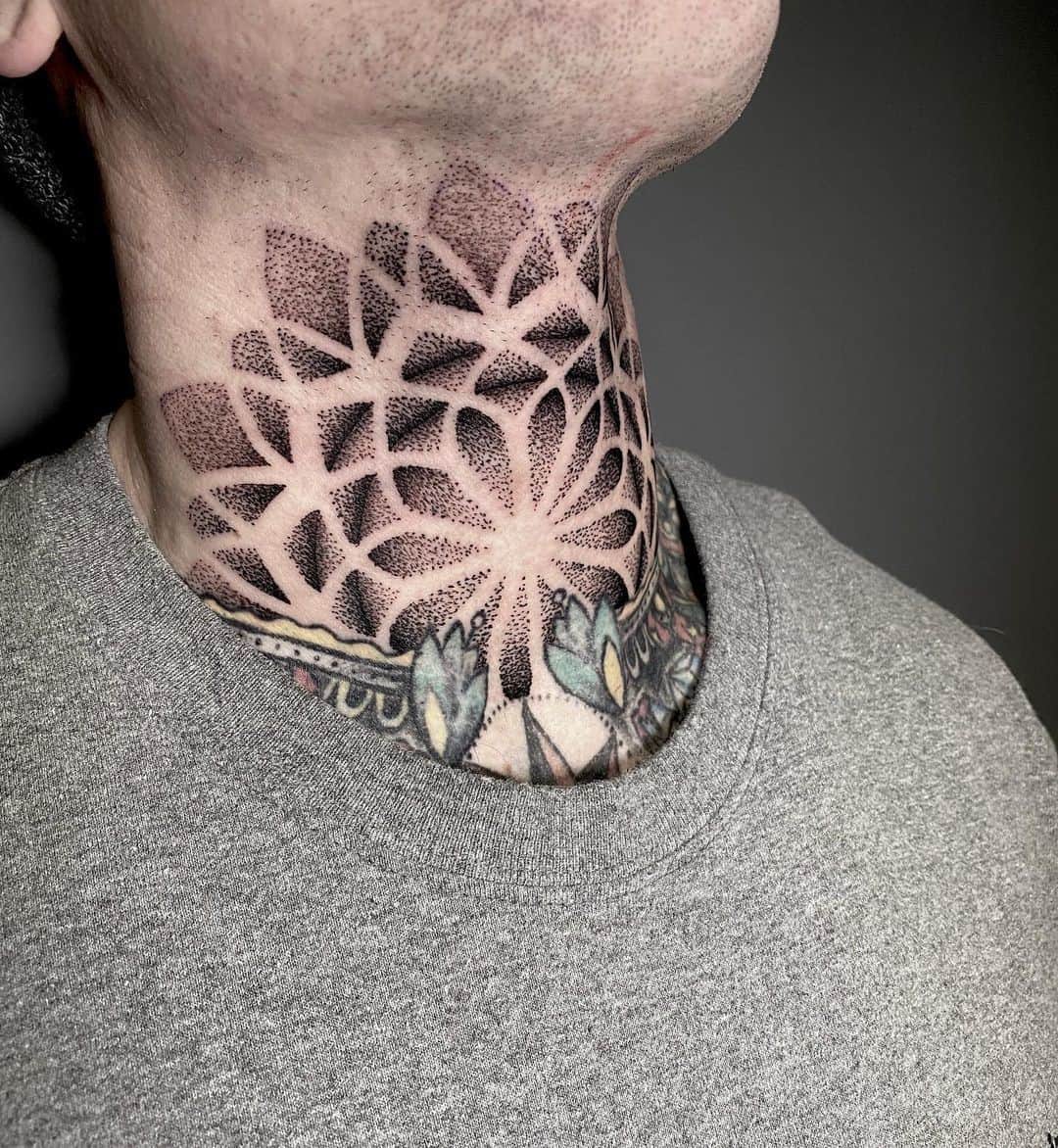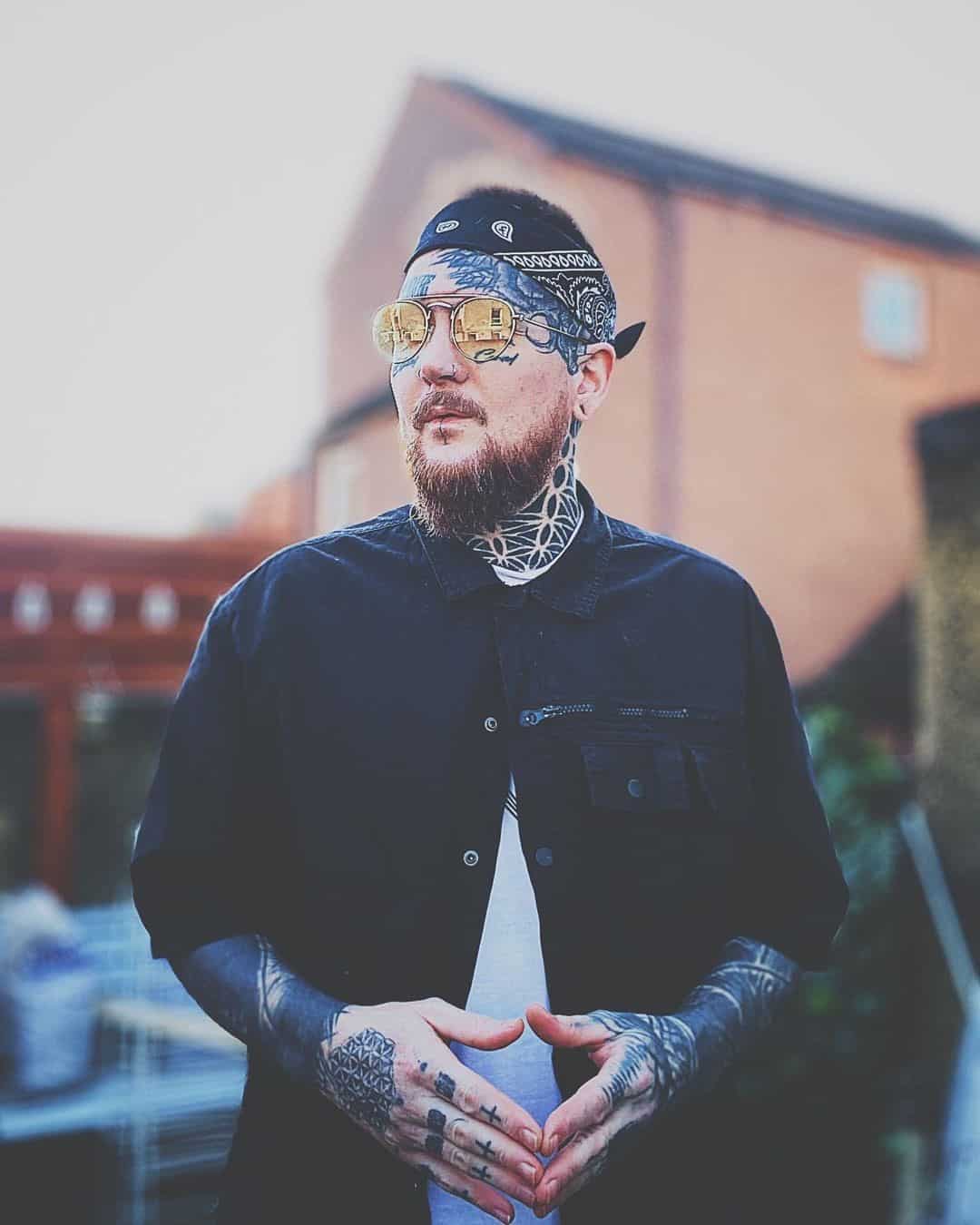 A more daring look is a front of the neck throat tattoo. While this is the most eye-catching option, it's also the most conspicuous, meaning people will see it immediately. If this is something you want, then great! But if you're looking for subtlety, it's probably not your best option.
Given that it's very out there and visible, it's probably the best place to get a meaningful tattoo which reflects who you are. People will inevitably associate you with the tattoo, so it's important that it reflects your personality and the side of yourself you want to project onto the world. It goes without saying that this would be one of the worst places on your body to get a tattoo that you will later regret!
Bear in mind as well that the throat is a very painful place to get inked, as the skin is thin and there are a number of nerve endings. It's therefore not for the light hearted, and would be a challenging first tattoo experience.
Make sure you're 100% certain on the design before rushing out to the tattoo parlor. It's also paramount that you get an experienced tattoo artist who has done neck tattoos before. This way you can be sure that it will be executed safely and smoothly, and you'll get a great finished result.
Side Neck Tattoos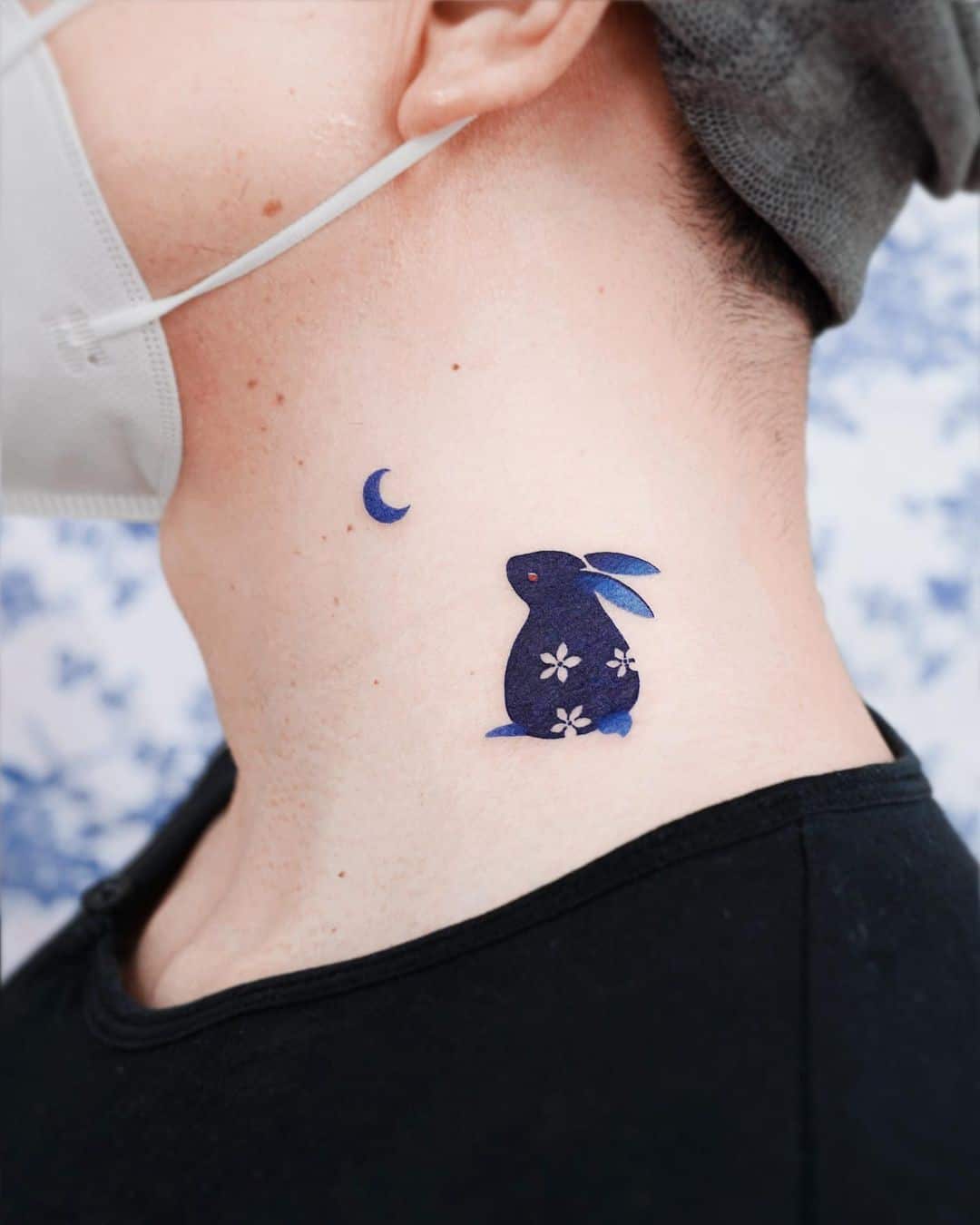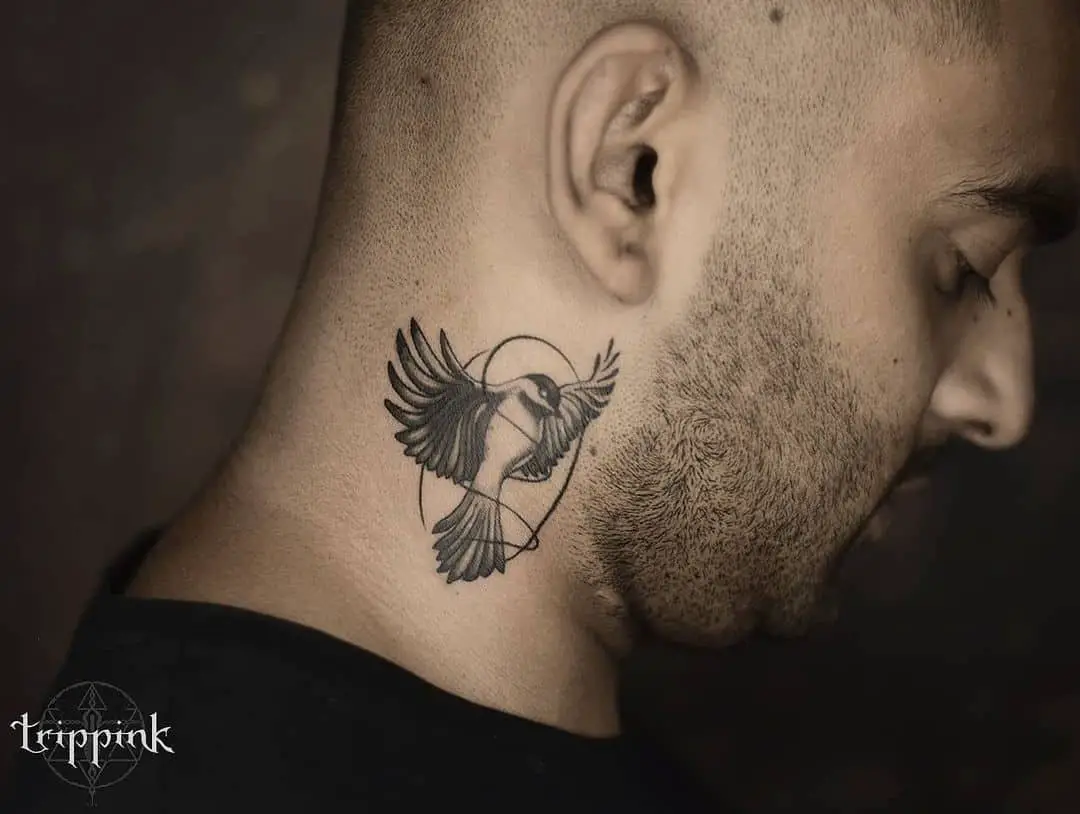 Side neck tattoos are also a great option if you want something you can show off without it being immediately obvious. This will depend on the size of course, but certainly if you get a smaller, simple design, it can be hidden if and when you want it to be.
Like with throat tattoos, it can be a painful process to tattoo the side of the neck. The skin is thin and sensitive with a fair few nerve endings. Generally speaking, the lower down on the neck and the further towards the back you go, the less painful it will be. This is something to bear in mind if you're sensitive to pain.
You can also connect side neck tattoos with shoulder or behind the ear tattoos to create an eye-catching ink look.
60+ Neck Tattoo Design Ideas For Men
Now that you've decided on the placement for your neck tattoo, now you can start thinking about what you want it to look like. Below you'll find some trends and popular ideas to give you inspiration.
Traditional neck tattoos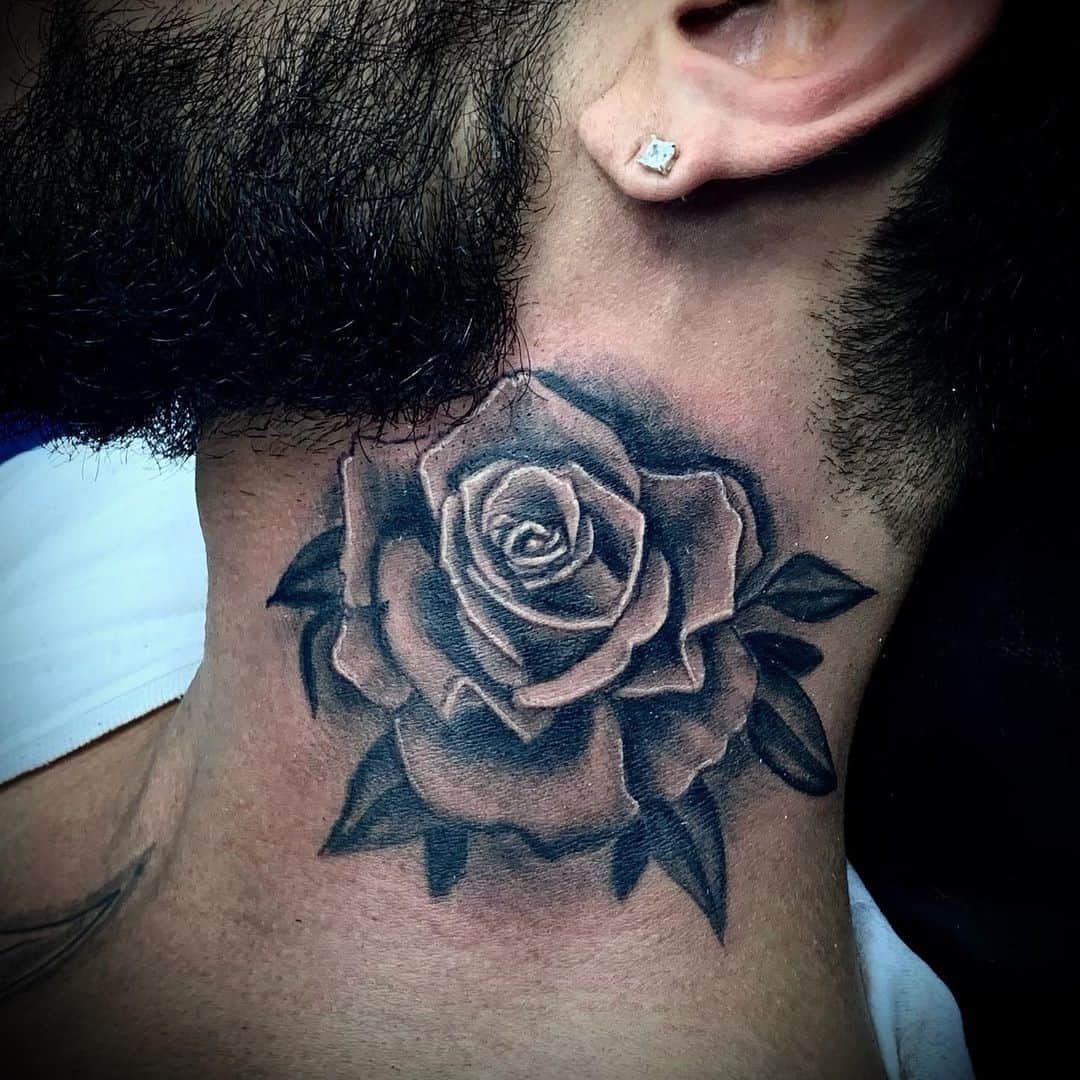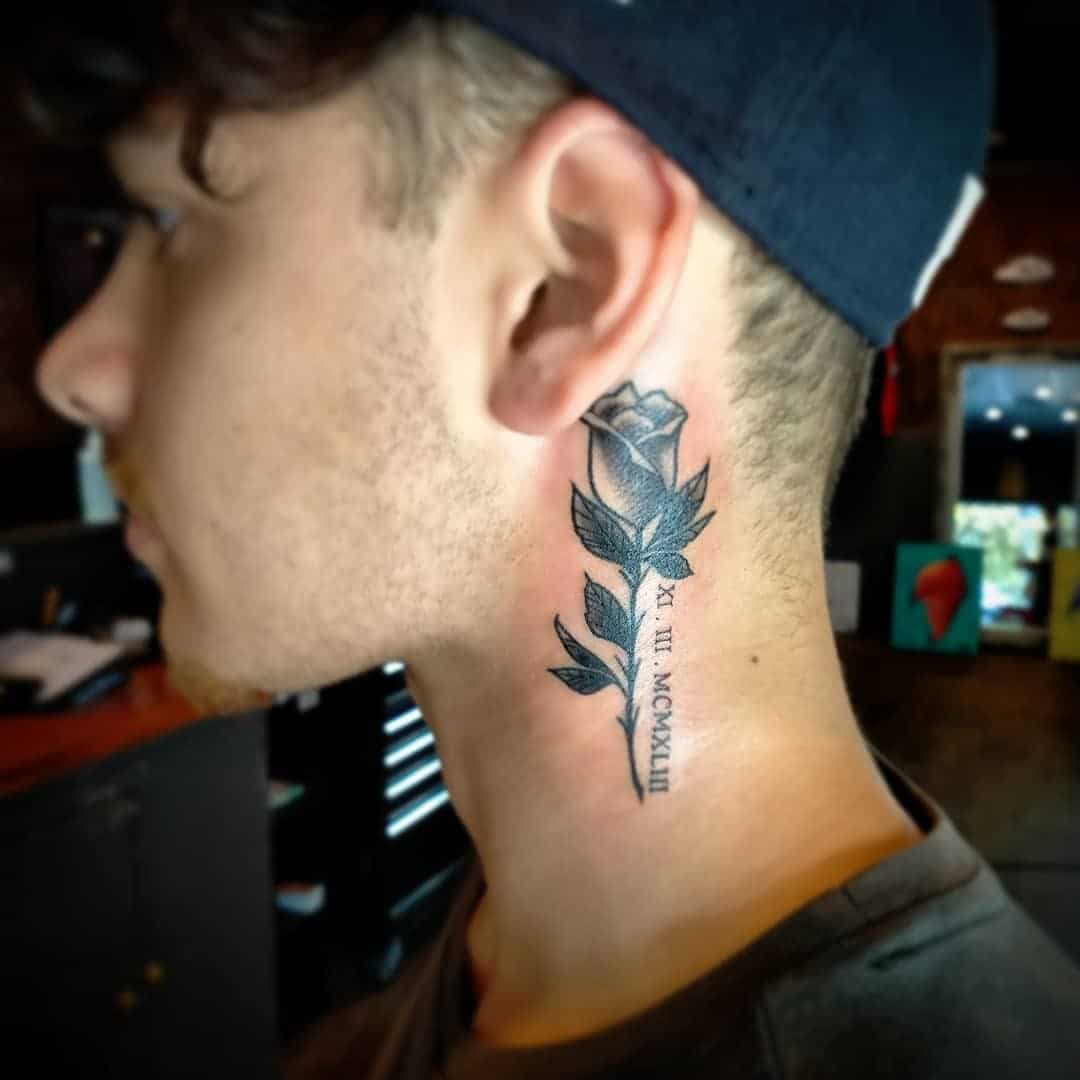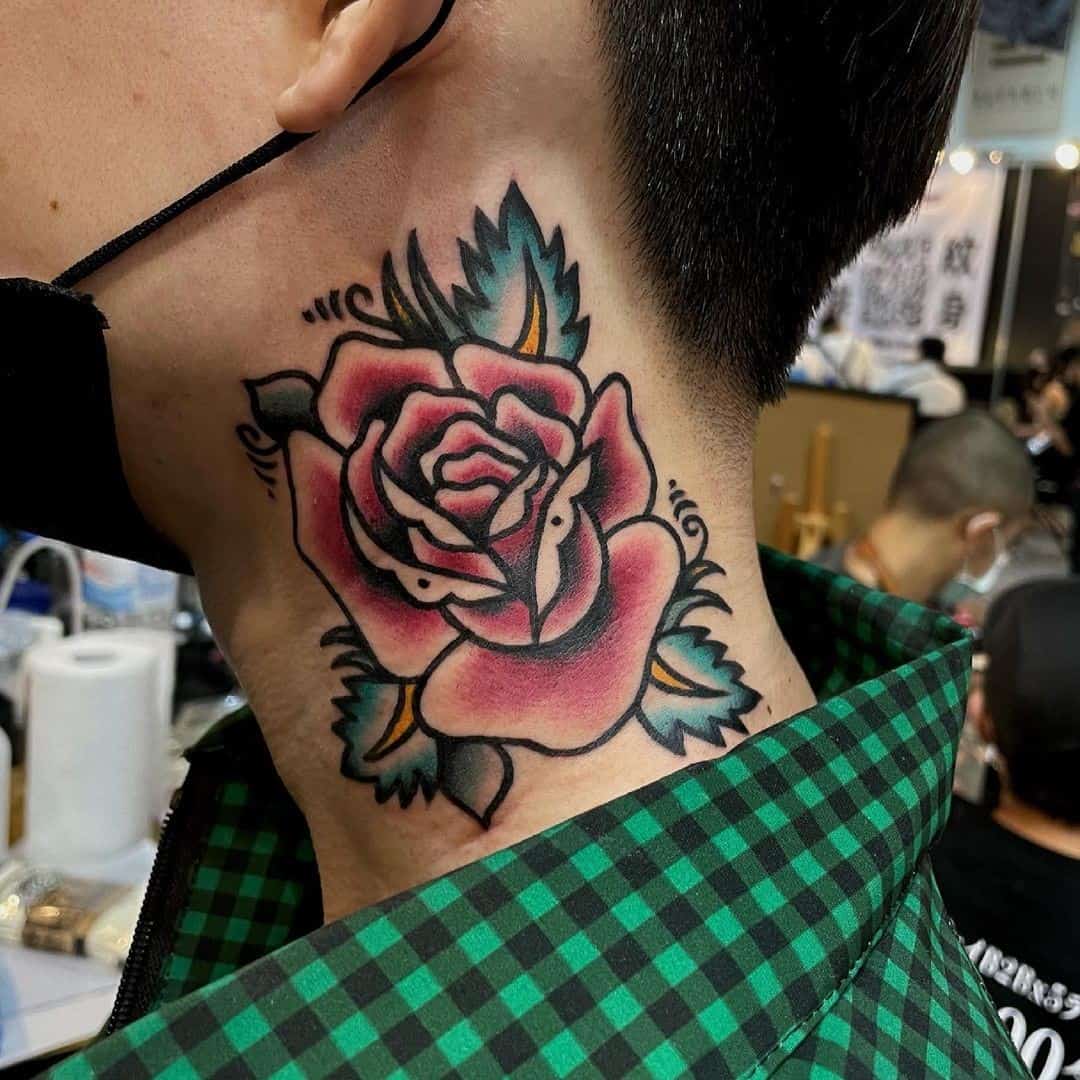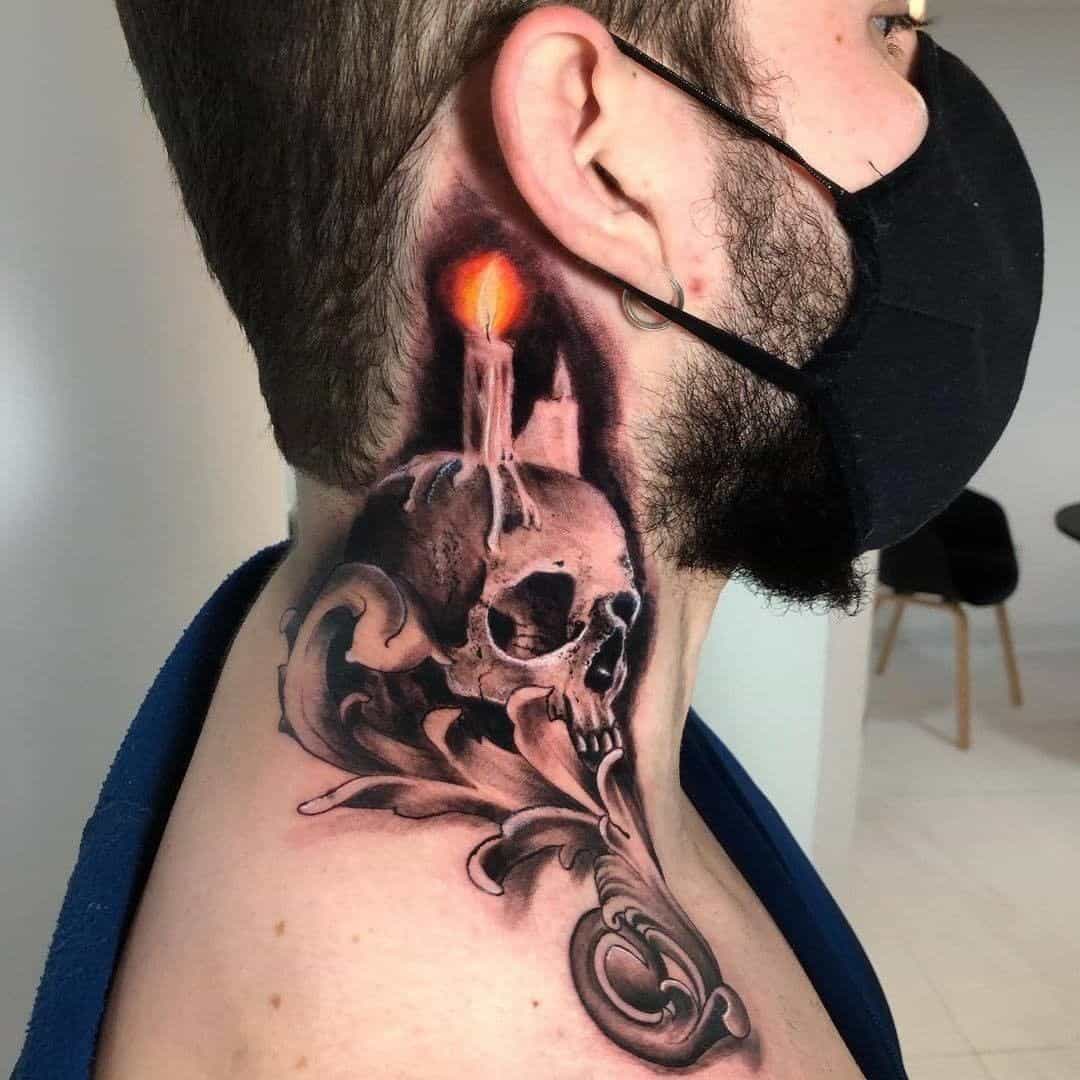 If you haven't got a particular design in mind, then why not opt for a classic neck tattoo which harks back to the origins of the trend.
Some of the most traditional images are roses, knives and skulls. You might also see the grim reaper and animals like tigers, lions and snakes.
If you want to go traditional with your neck ink then you can always ask to see your tattoo artist's portfolio or look through the catalogue at your local tattoo parlour. They're sure to have a bunch of images of classic neck tattoo designs that you can opt for.
Angel neck tattoos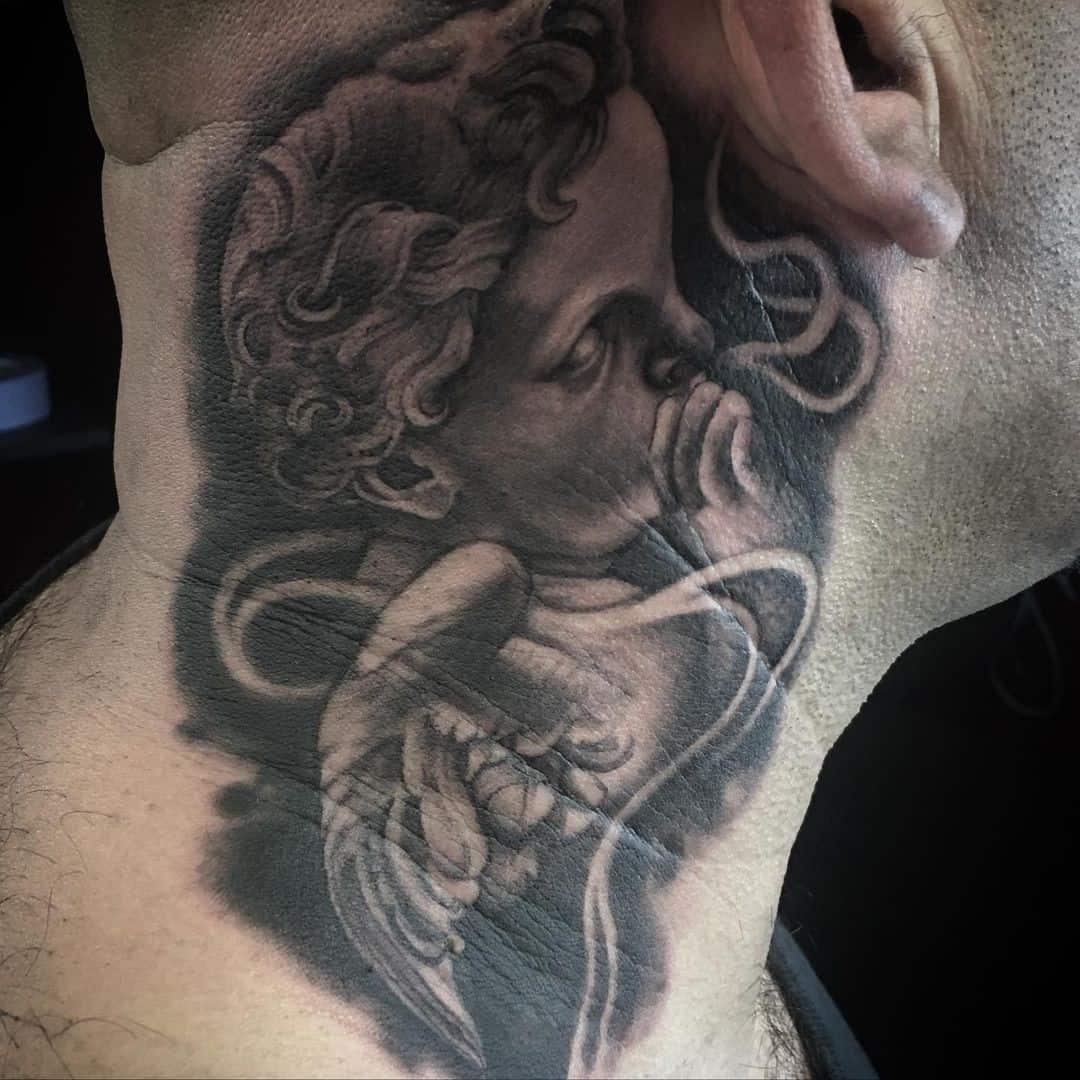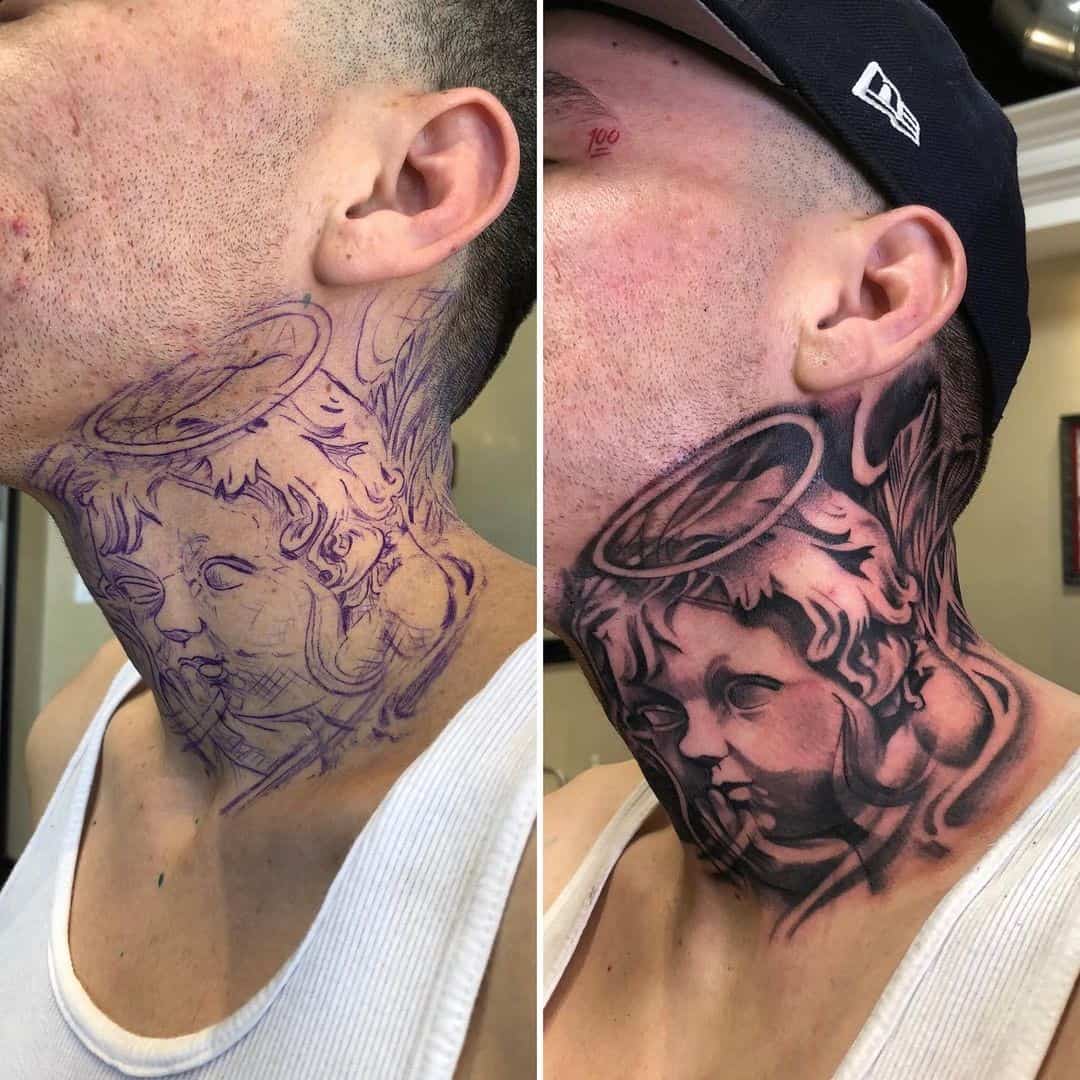 Another popular trend in neck tattoos is angels. This is a beautiful image as it contrasts ideas of innocence and purity with more traditional associations of neck tattoos like criminal activity and gangs.
You might also see variations of the design with cherubs or other angelic creatures.
Lion neck tattoos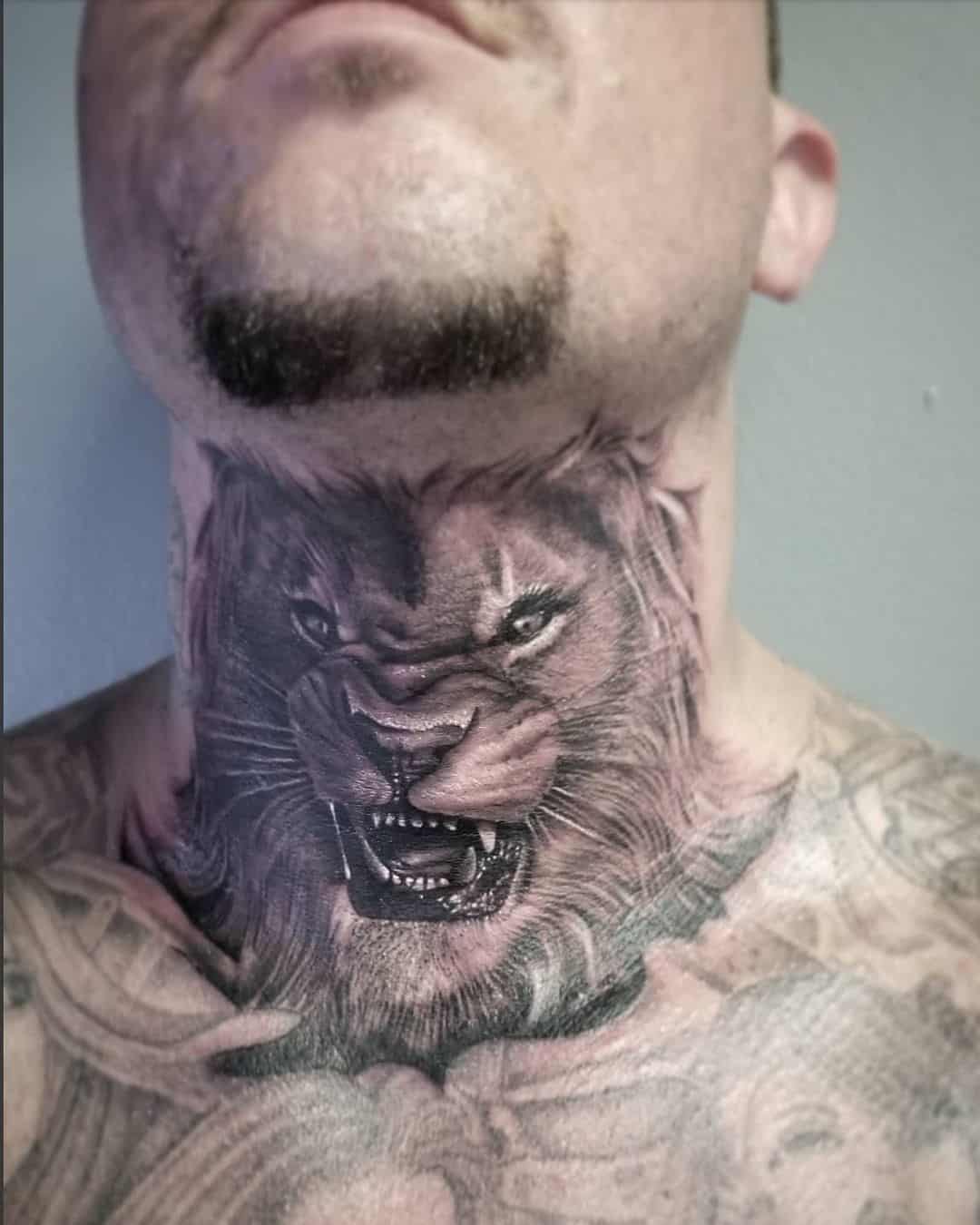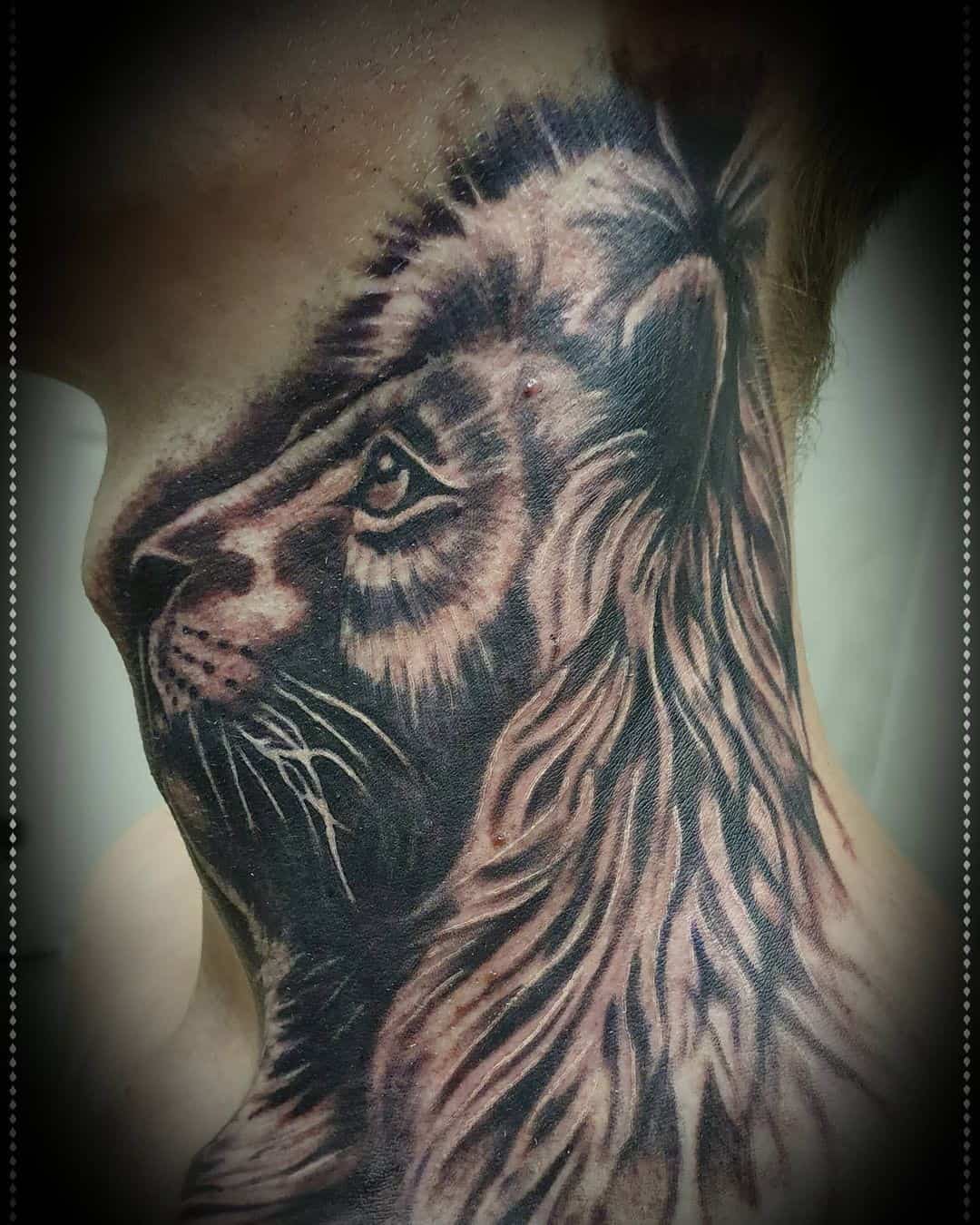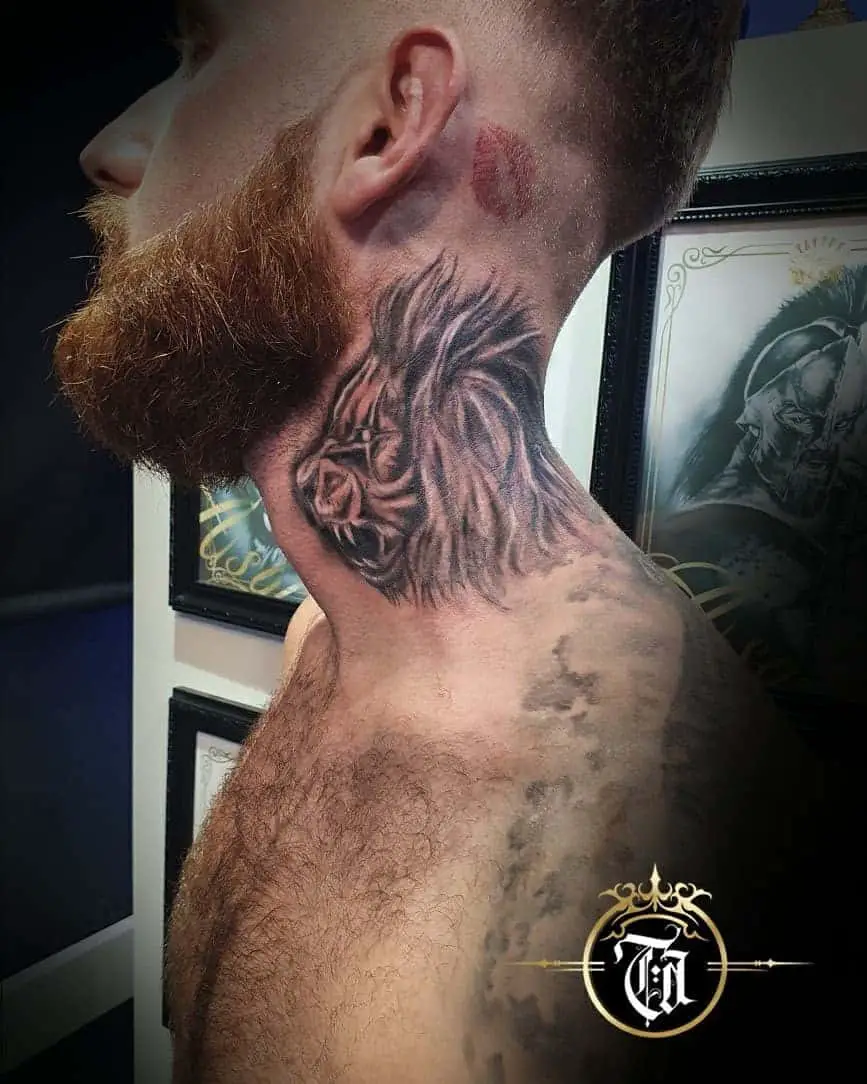 Lions represent strength, power, leadership and courage, which is why they're a popular choice of tattoo for men. If you decide to opt for a lion tattoo, it's recommended that you depict the lion head in profile. This way it will conform to the shape of your neck and work to make your jawline sharper.
Skull neck tattoos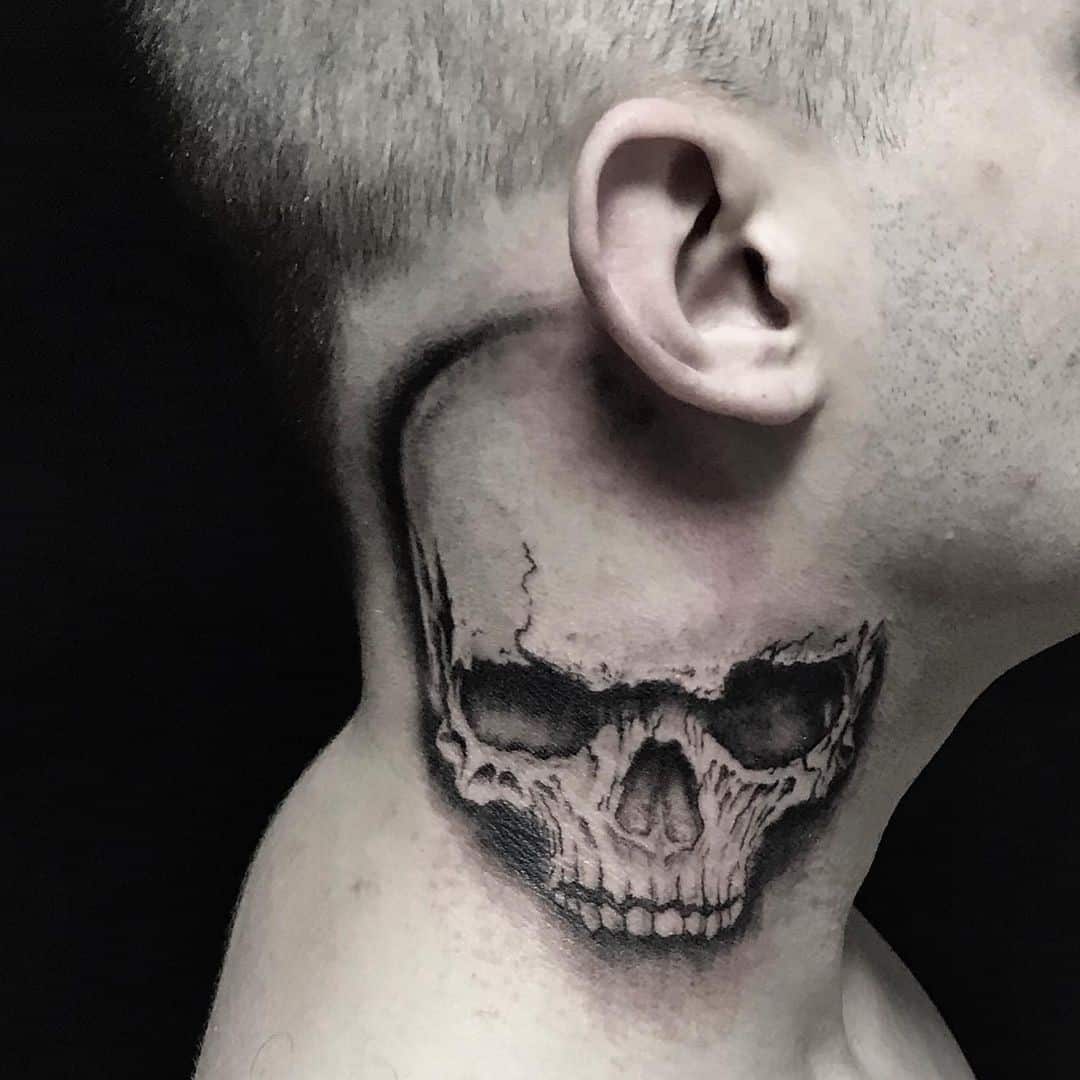 A skull tattoo is a very versatile option. They can symbolise death, love and serve as a memento mori.
Skull tattoos are one of the most versatile options for your ink. They can represent life after death, undying love, or the reminder to live every day as if it's your last. While human skulls look great on your neck, you could try an unusual option like an animal skull. Alternatively, you could personalize your skull tattoo with flowers, snakes, or other symbols to give it a unique feel.
Wolf Neck Tattoos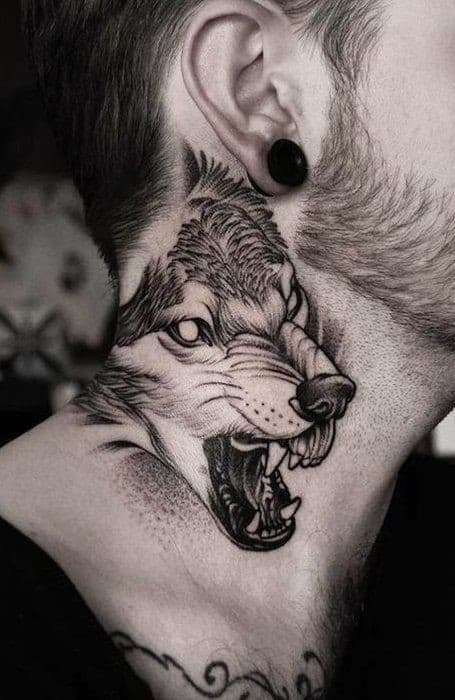 A wolf tattoo carries all kinds of connotations. Wolves are powerful animals and often appear in myths and legends. They are known for being pack animals, making them a good option for a group tattoo with friends if you want something to symbolise the bonds of friendship. They're also invariably tied up with werewolves, which means you can bring in imagery of the full moon, the night and perhaps the metamorphosis of man into wolf.
If you feel an affinity with wolves, why not look into getting inked on your neck. You can choose to have your wolf howling, prowling or pouncing. Either way, it's certainly a great symbol of power and a bold look.
Owl throat tattoo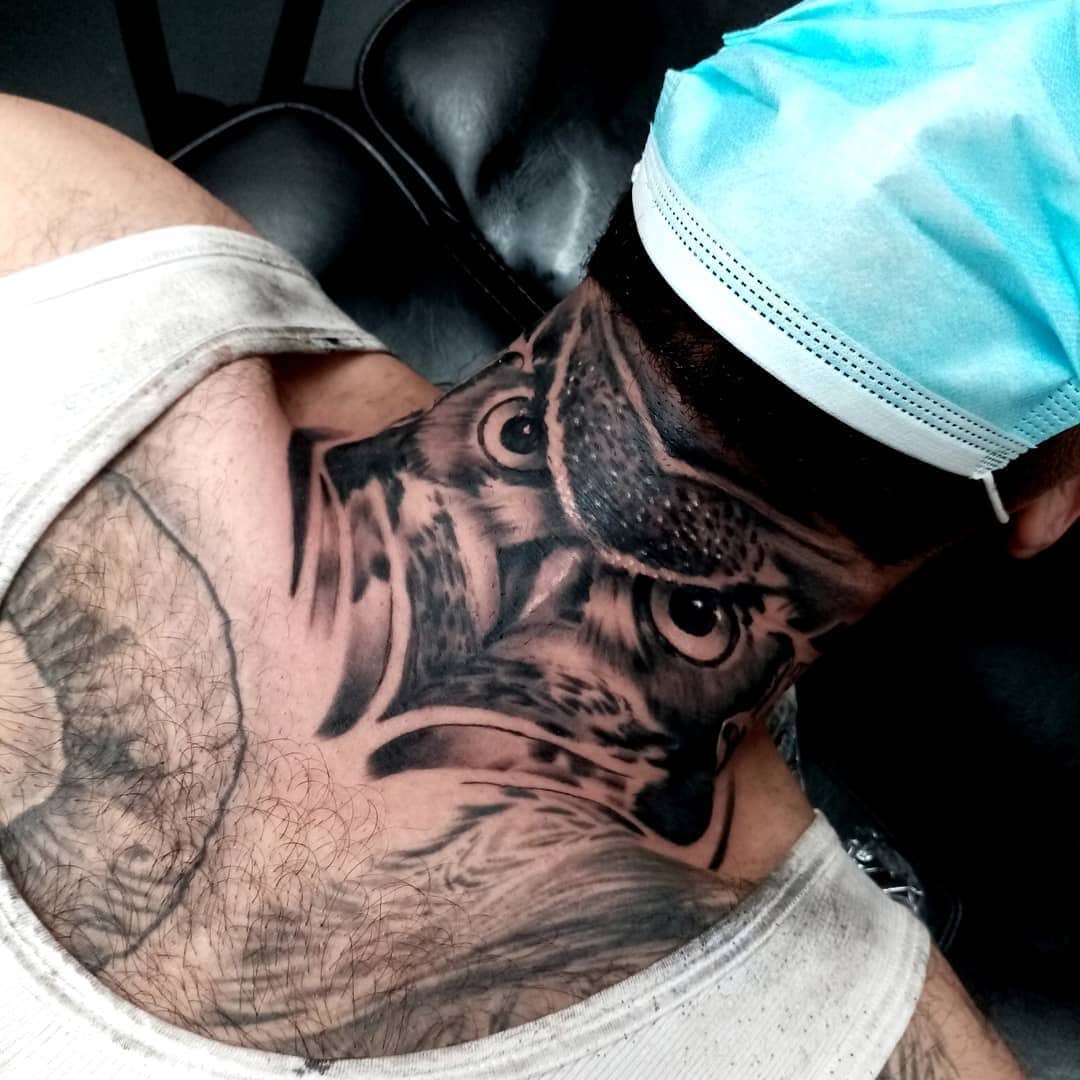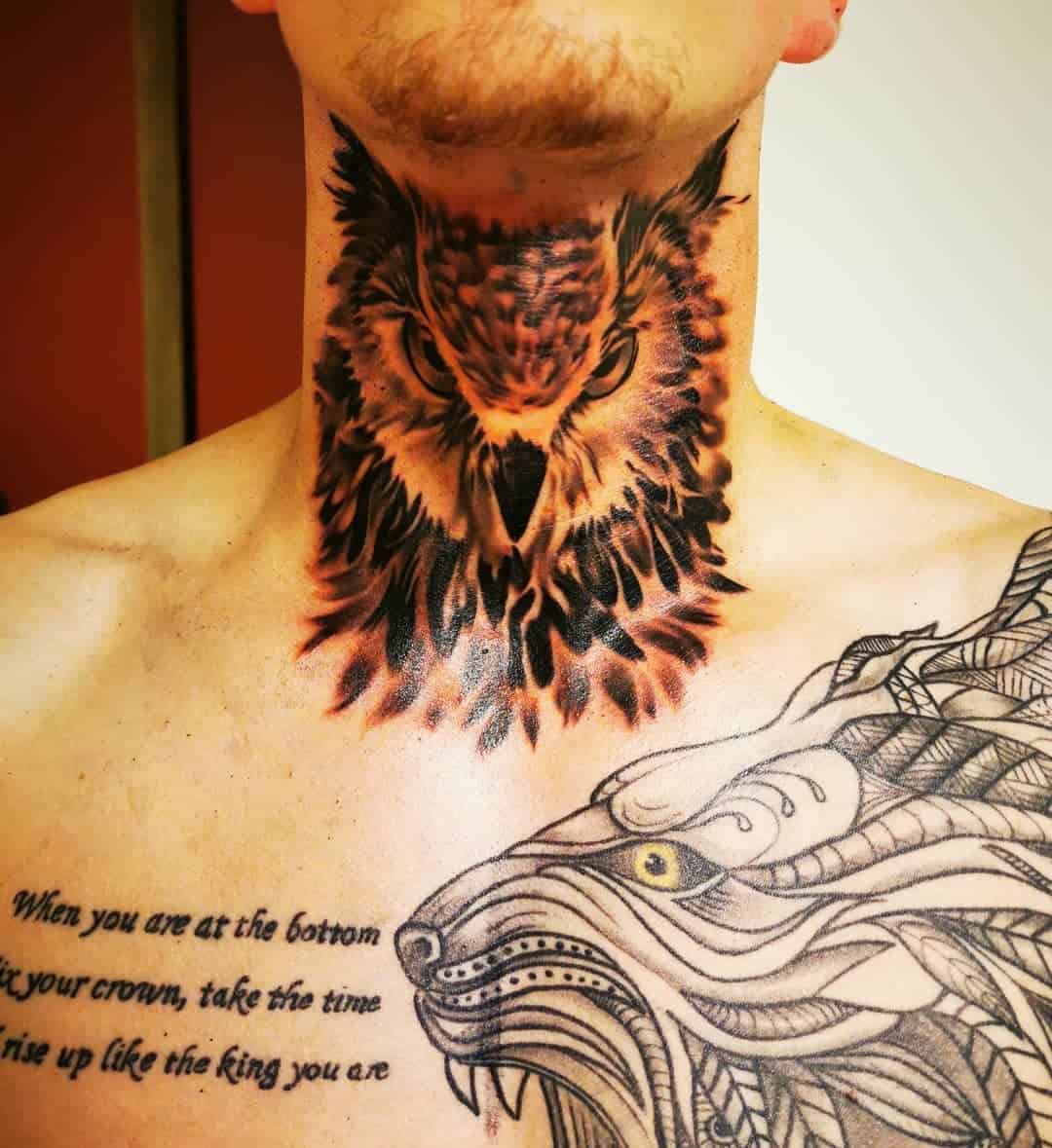 Owls make very popular neck tattoos for men, especially in the neck area. They represent wisdom, so can be a great way to mark the acquisition of knowledge with age. They are also birds, capable of flight so can be a way of symbolising liberation too.
Eagle Neck Tattoo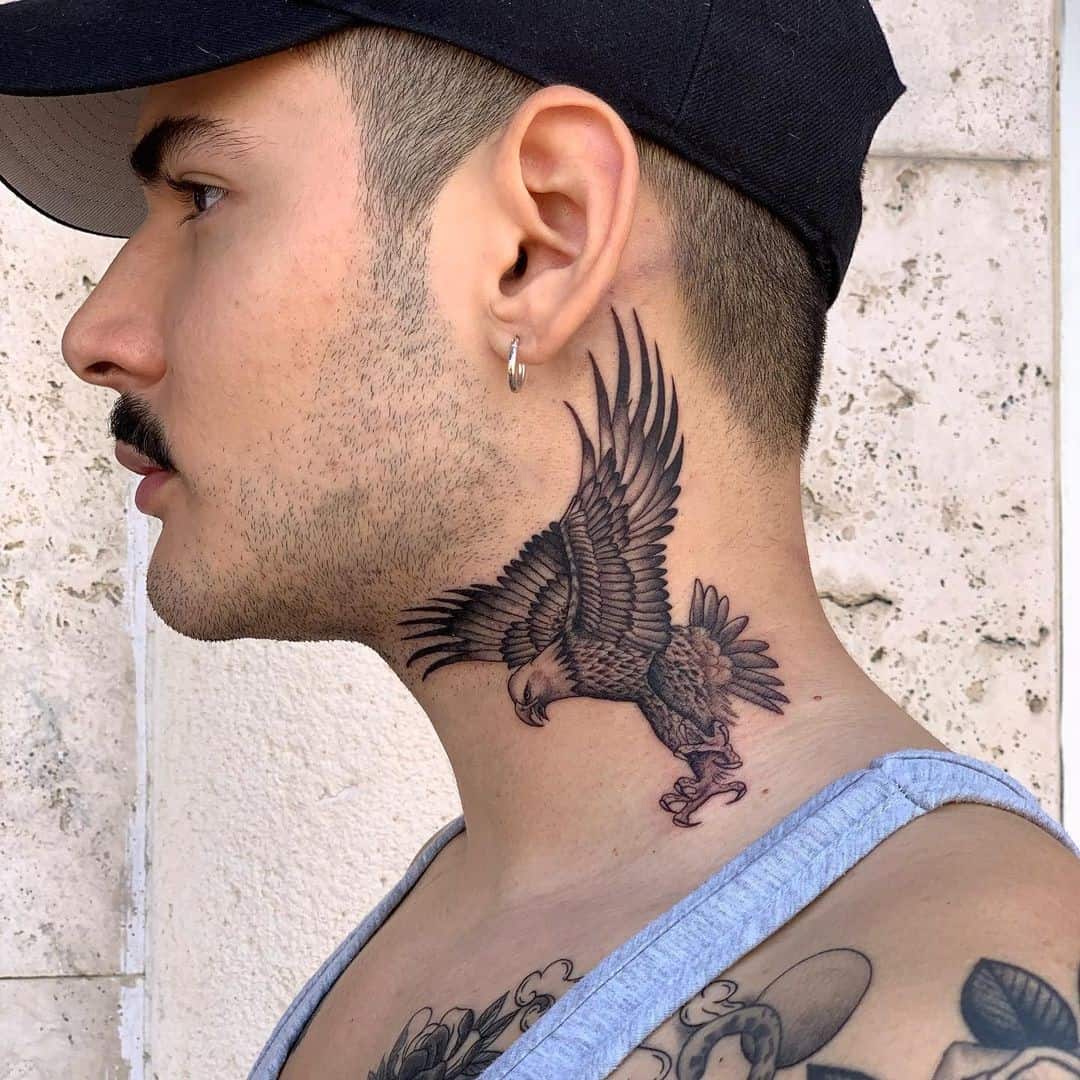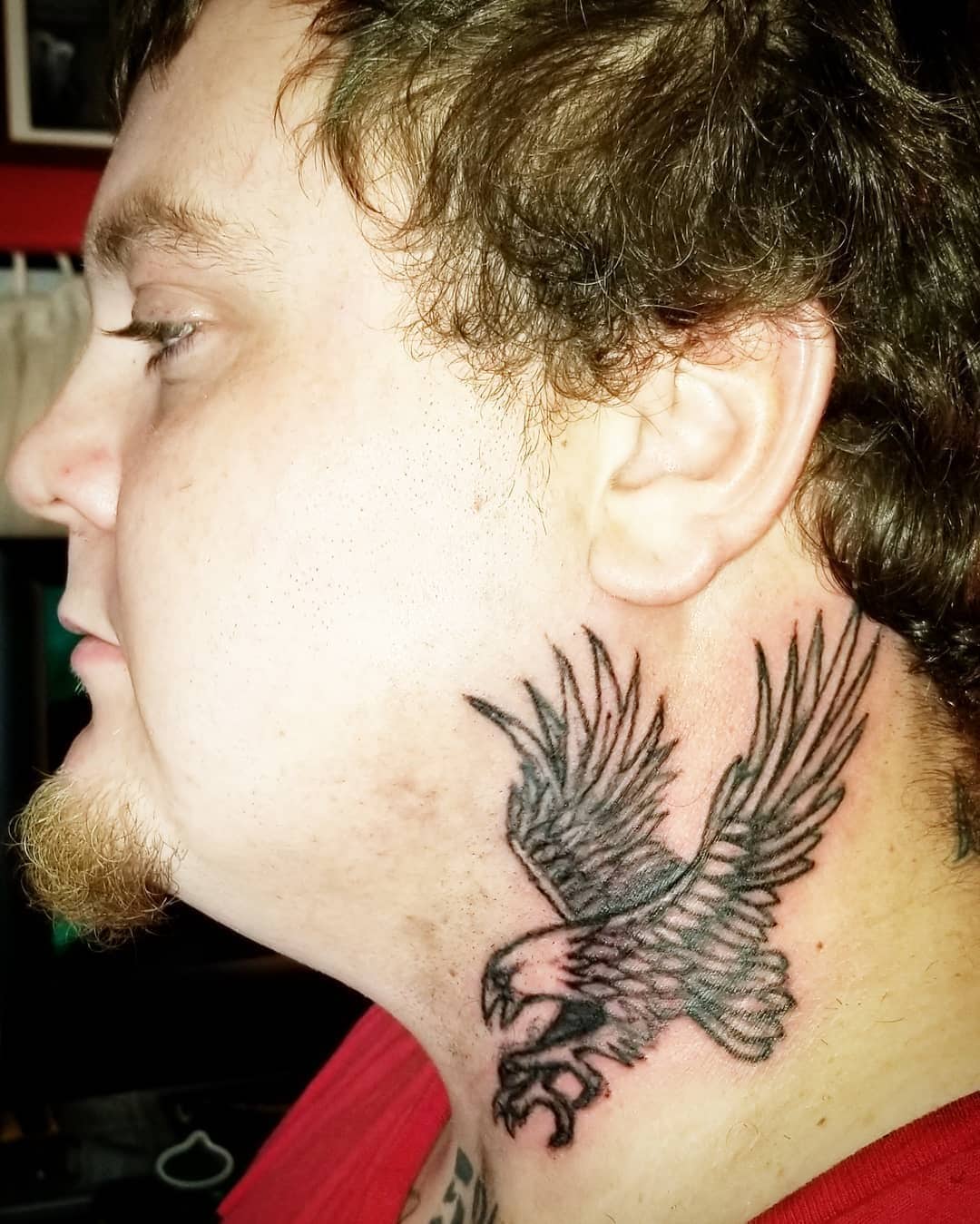 Eagles are a great ink option for men because they are associated with power, virility and strength. They are also of course a symbol of America, so can be a patriotic tattoo for American men. The form of the eagle perfectly suits the neck as the arch of the wings can conform to the muscles in your neck. This gives the design a very animated look.
Dove Neck Tattoo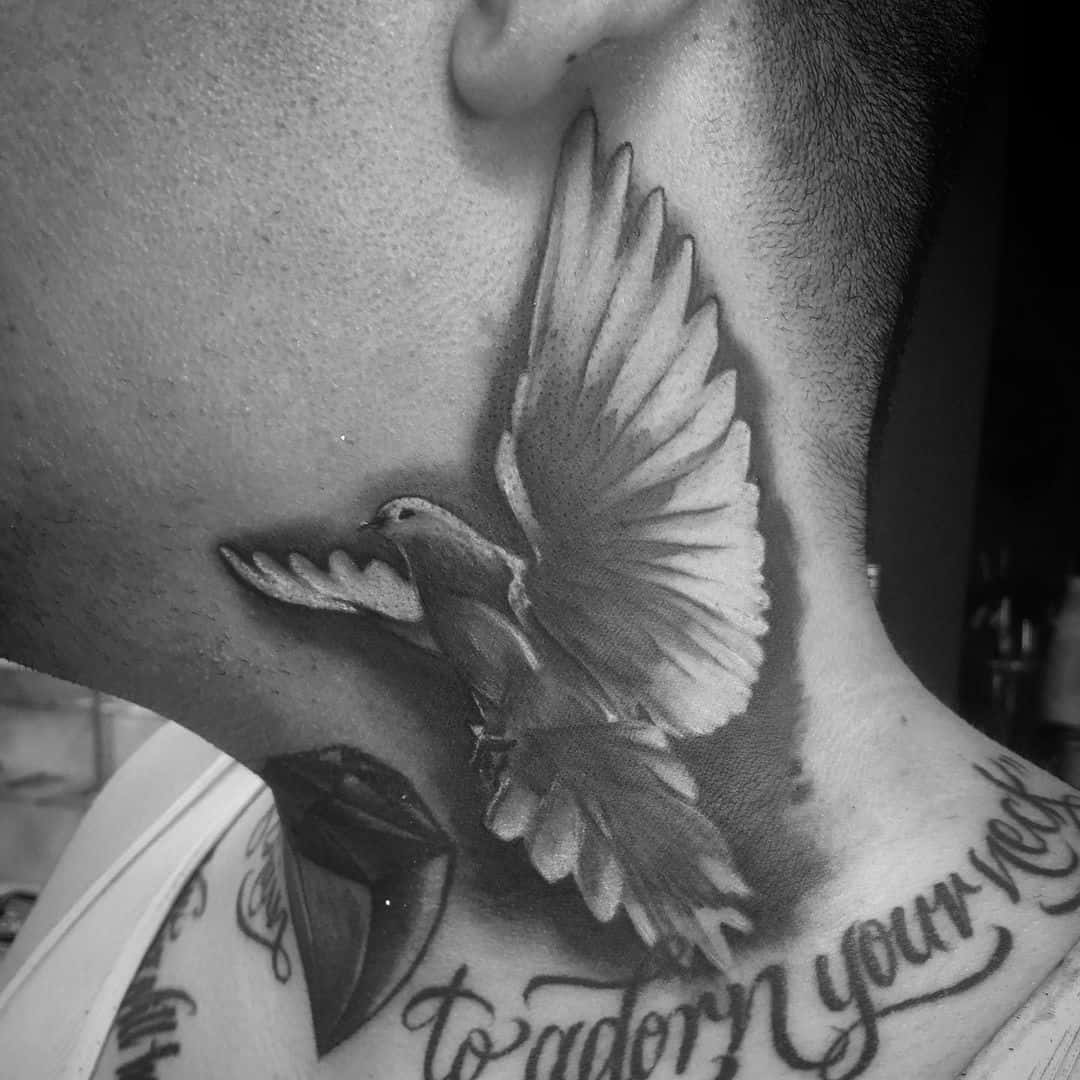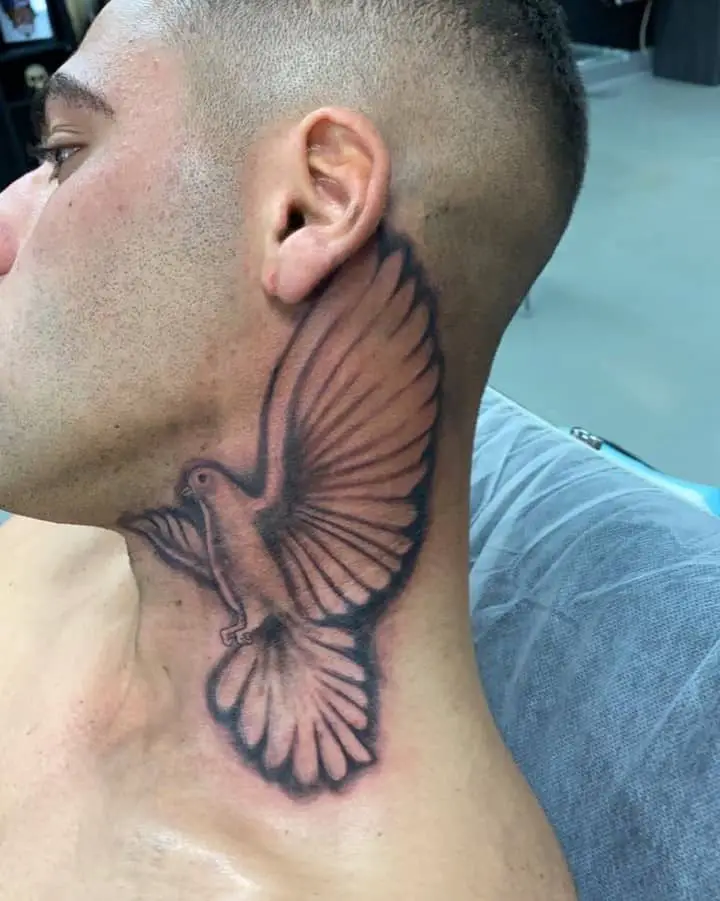 Doves have a variety of associations, but are most closely linked with the idea of peace. In the bible, God sent a dove as the first sign of life after the flood, so it also symbolises new beginnings. If you want a harmonious and elegant neck tattoo rich in symbolic meaning, then a dove is a great option.
Wings Neck Tattoo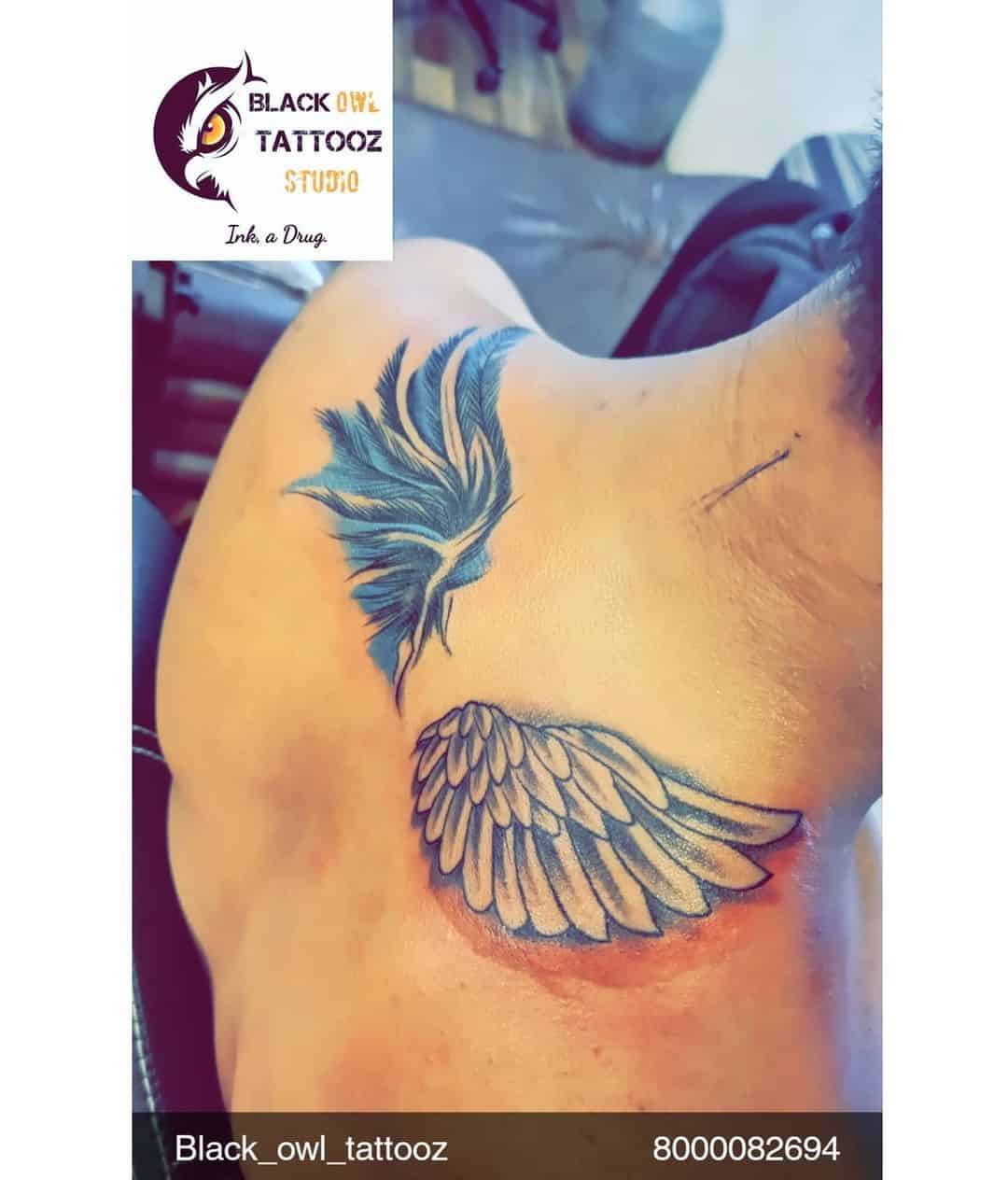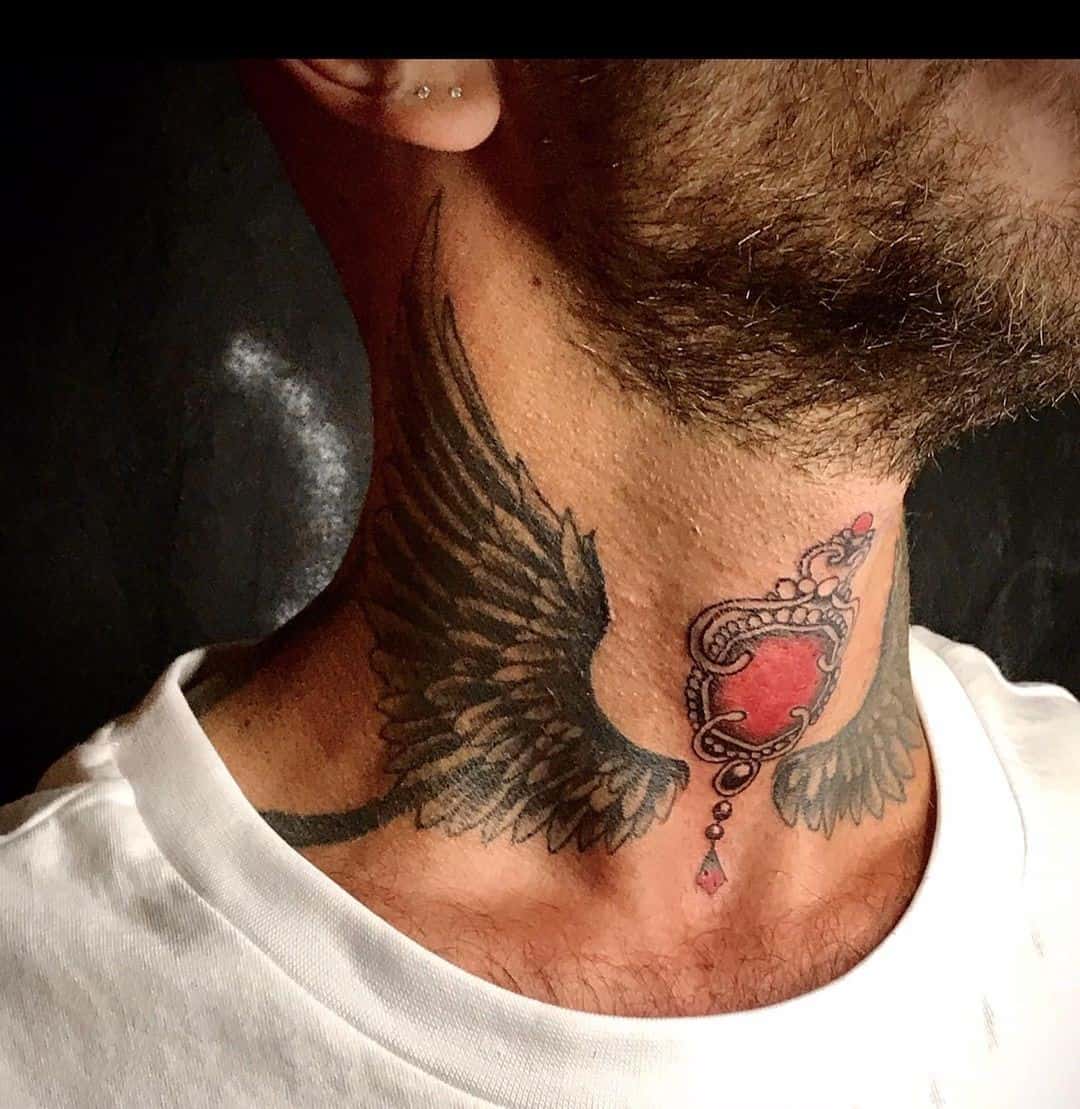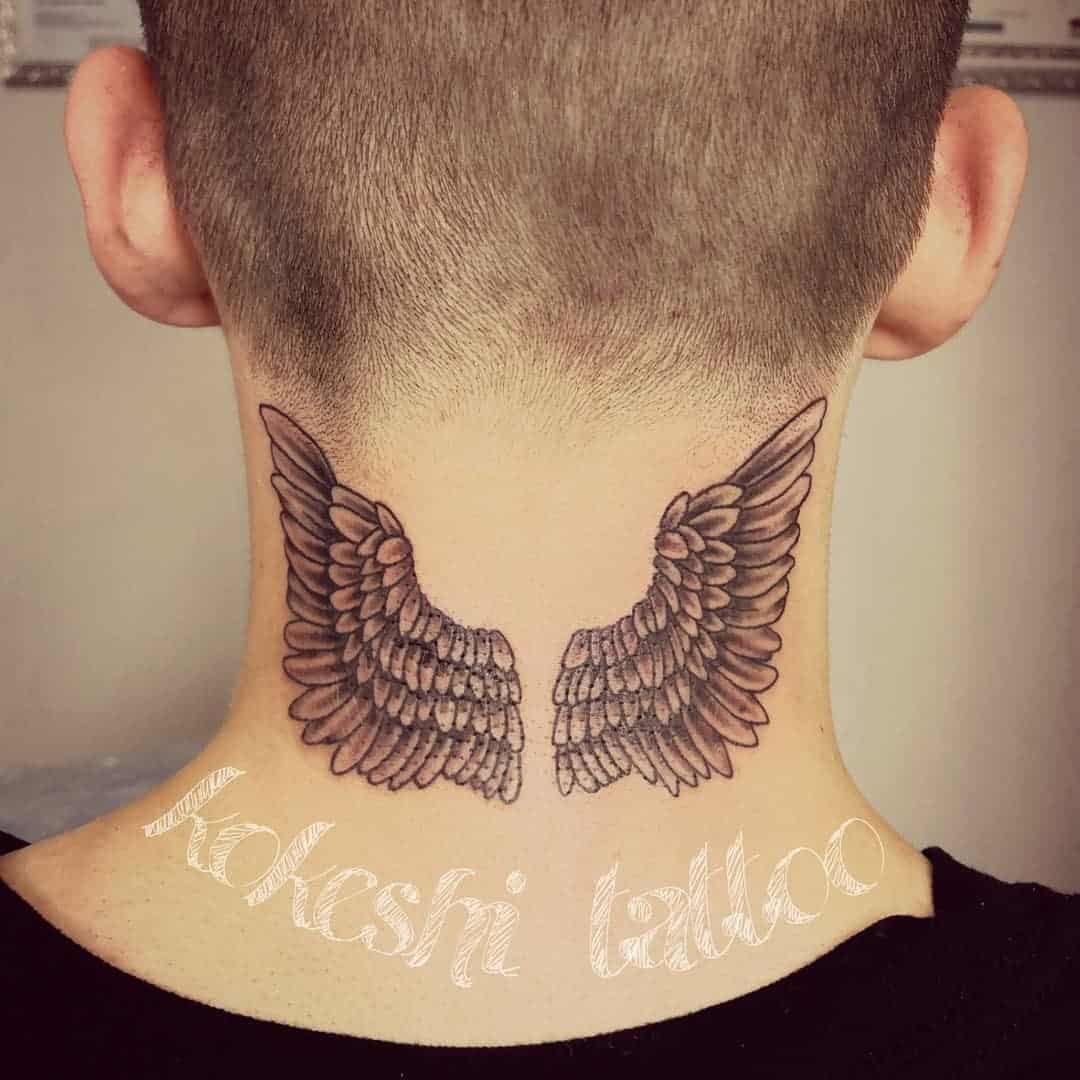 Wings tattoos carry a lot of religious connotations, usually referring in some way to angels. They can be a symbol of guardian angels, so a sign of protection, or they can mark the passing of a loved one who has now gone to a better place.
Bible Verse Neck Tattoo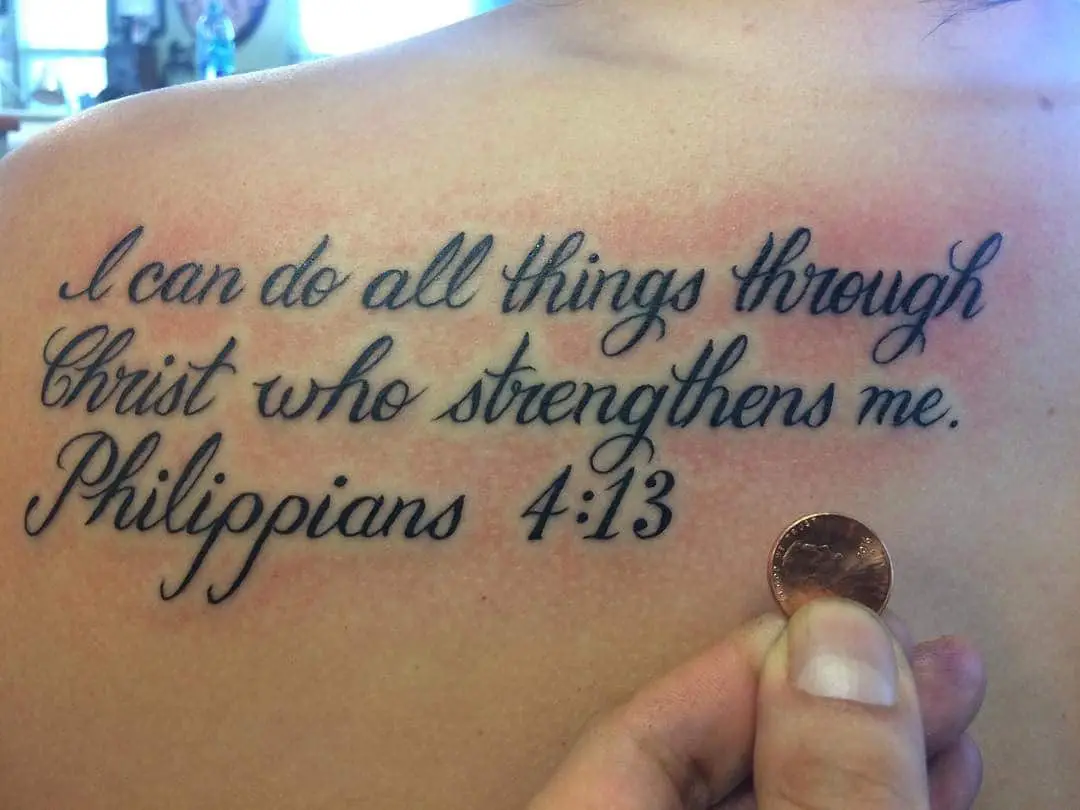 If you're a religious individual, you might want to get ink that reflects that. Instead of going for the classic cross, you could get your favorite bible verse tattooed.
Crown Neck Tattoo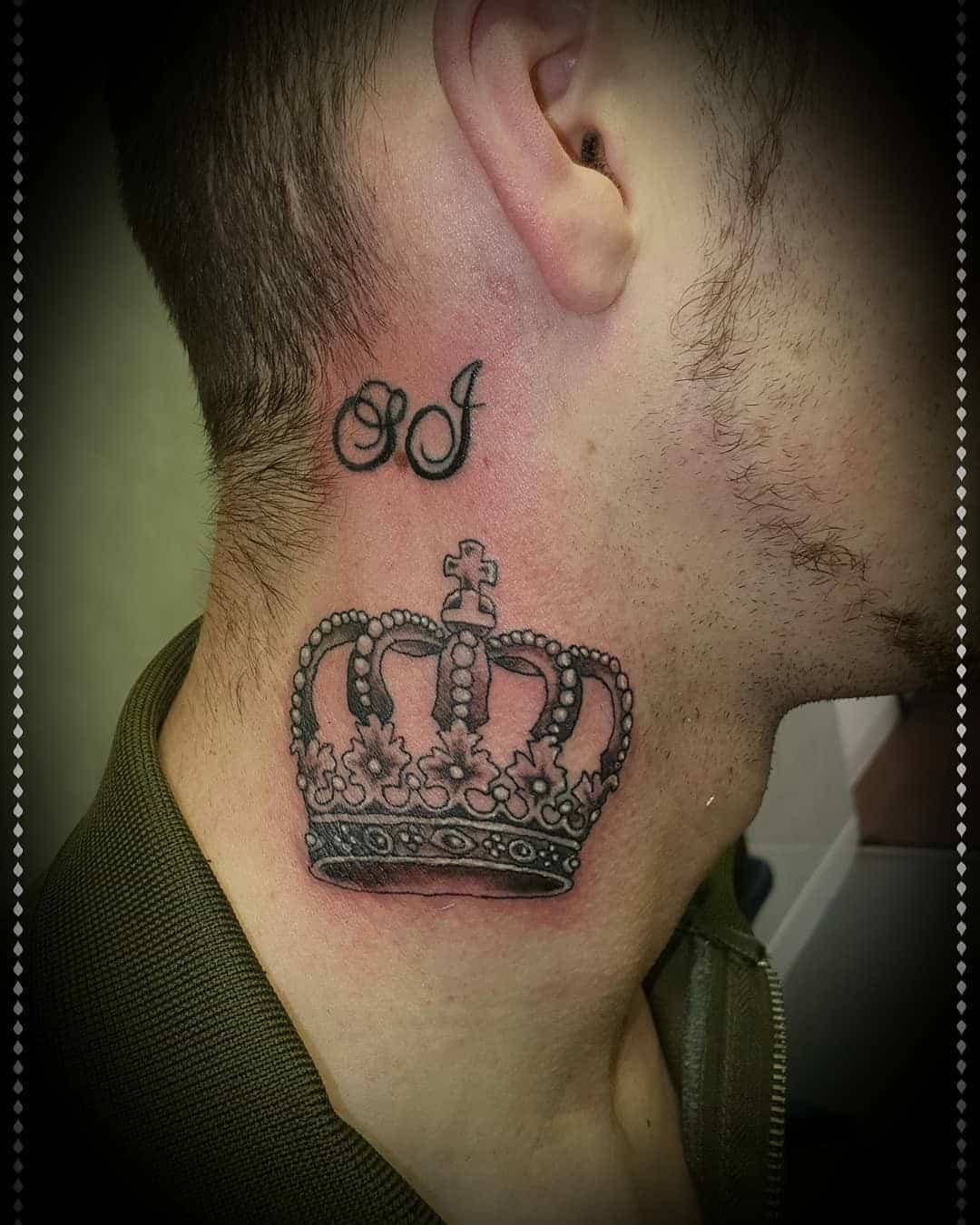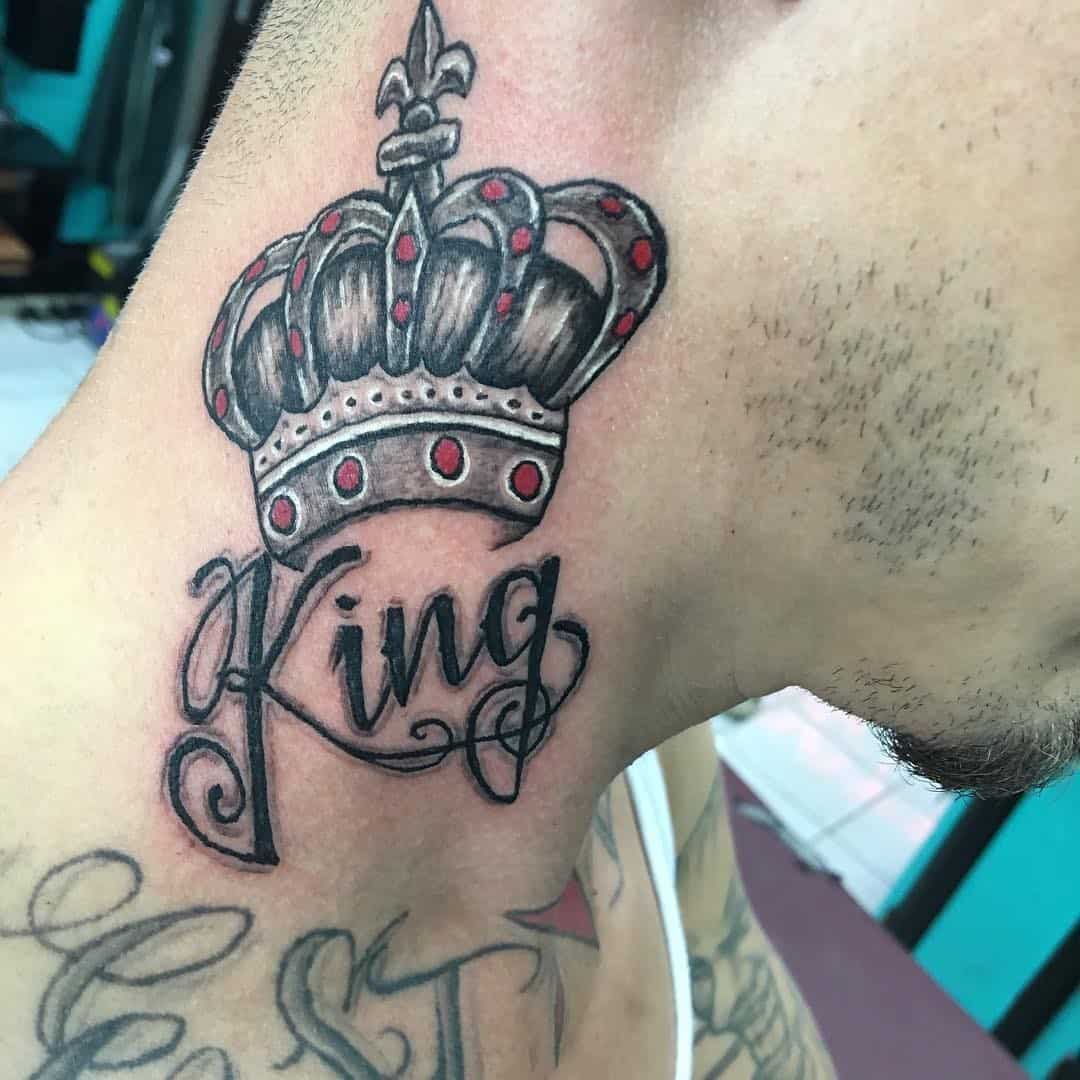 If you consider yourself a king or a prince and you want others to know that about you, then why not get a crown inked to reaffirm your regal status. They can be a symbol of achievement and respect, and they also work great as couple tattoos symbolising a powerful unity.
Star Neck Tattoo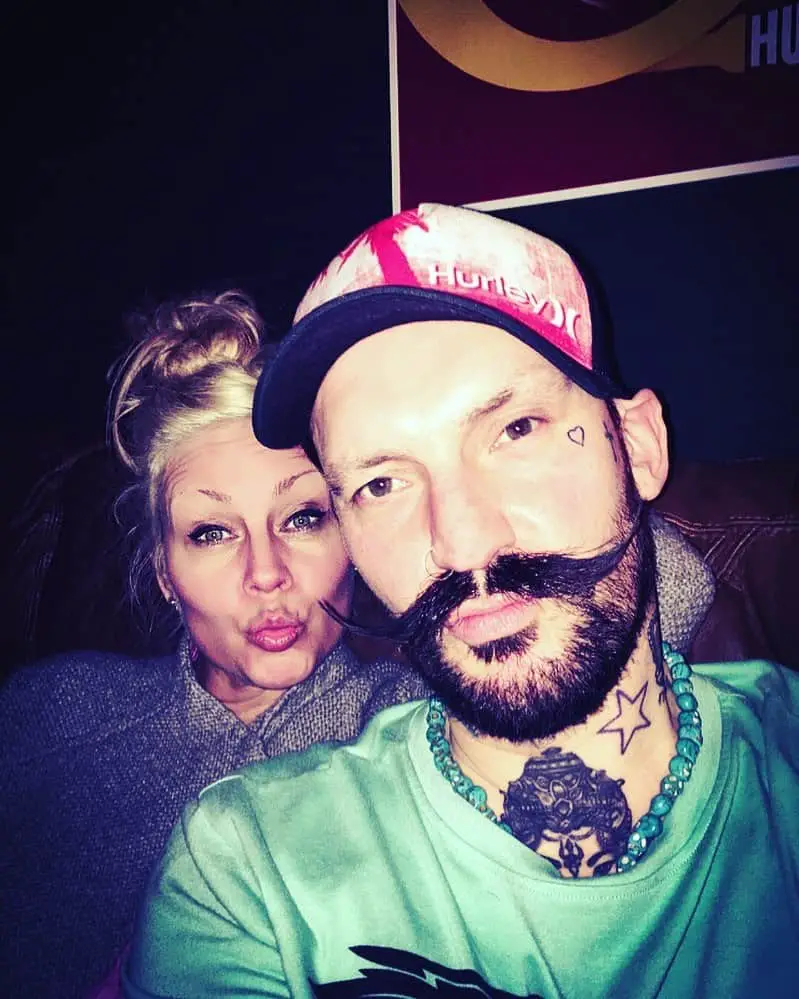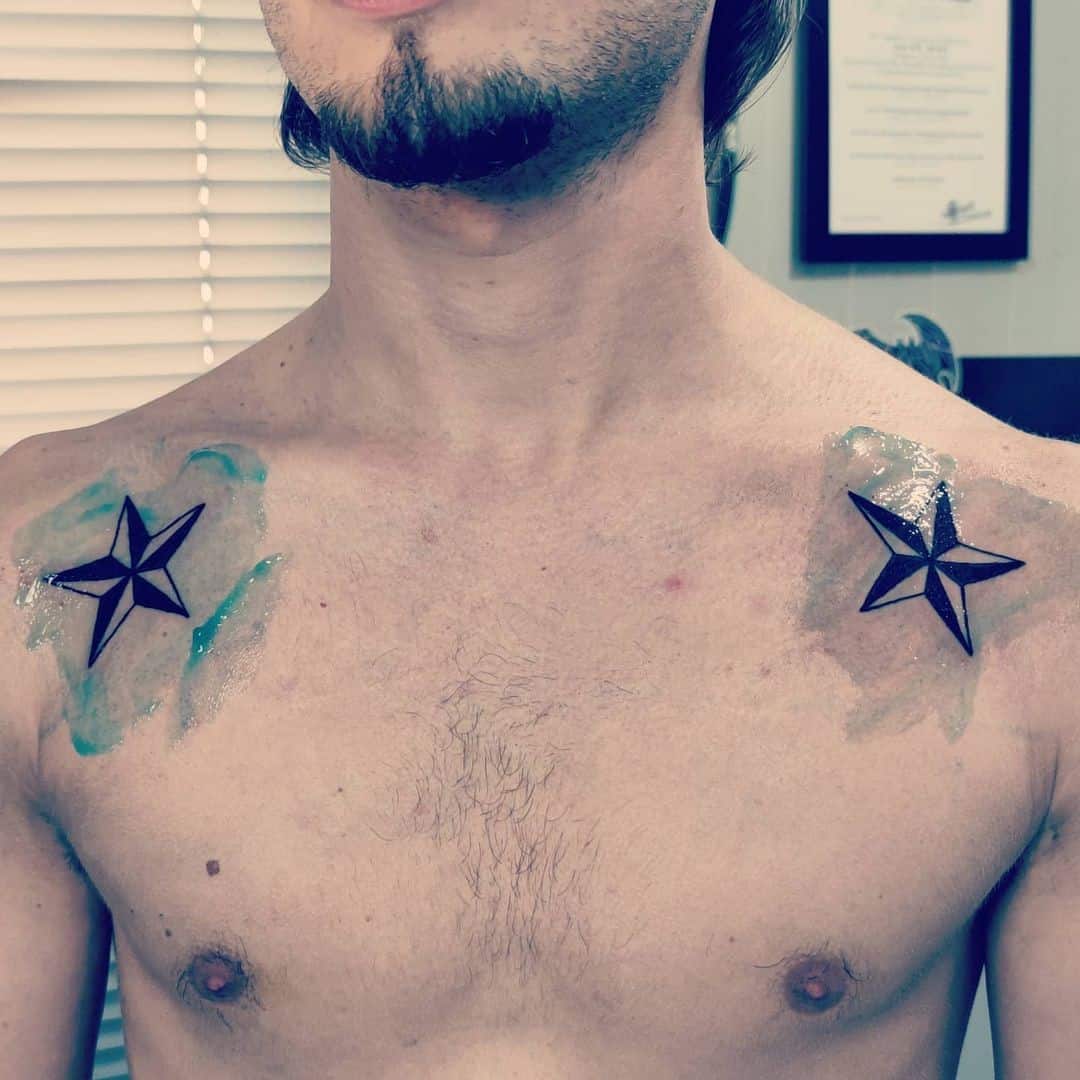 Star tattoos originally came from sailors in the 19th Century. For them, stars were extremely important as they used them for navigation. They came to symbolise hope and finding one's way in darkness. This makes them a popular tattoo among those who want something with a strong history and spiritual message.
Minimalist Neck Tattoo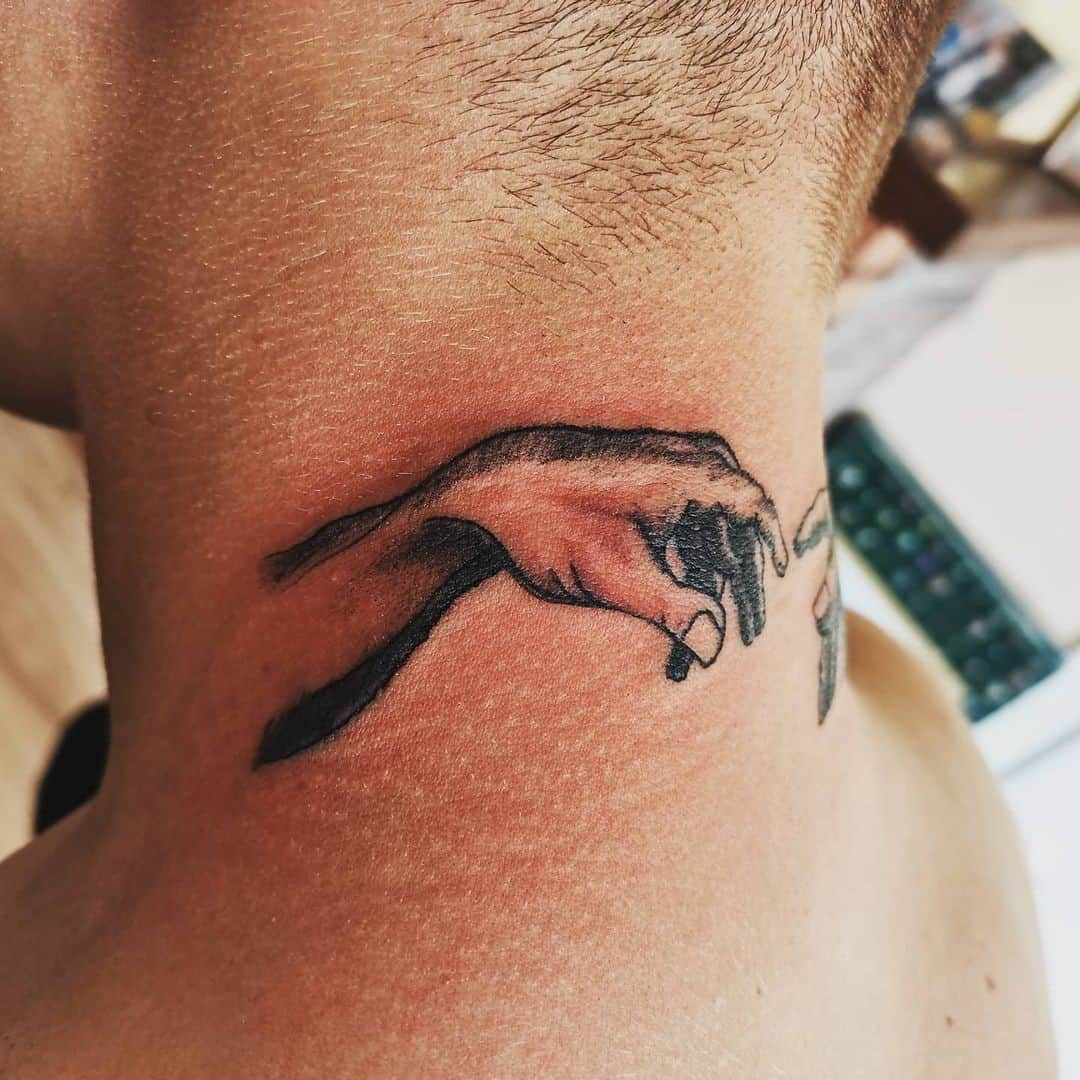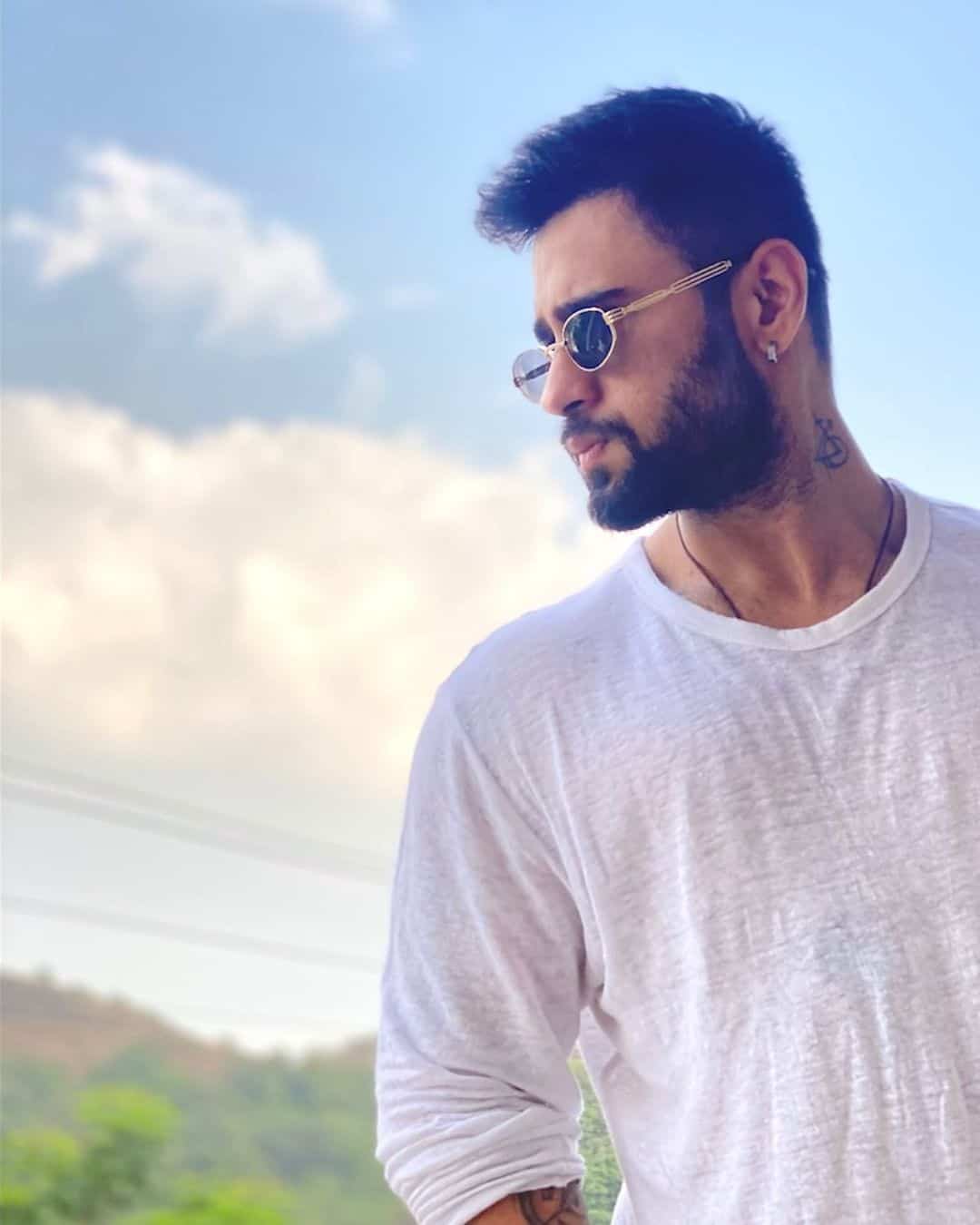 Minimalism is a growing trend in the tattoo world. If you prefer design without much shading, but bold outlines, then the minimalist style might be for you. You can get a line drawing inspired by your favorite animal or artwork.
Devil and Angel Neck Tattoo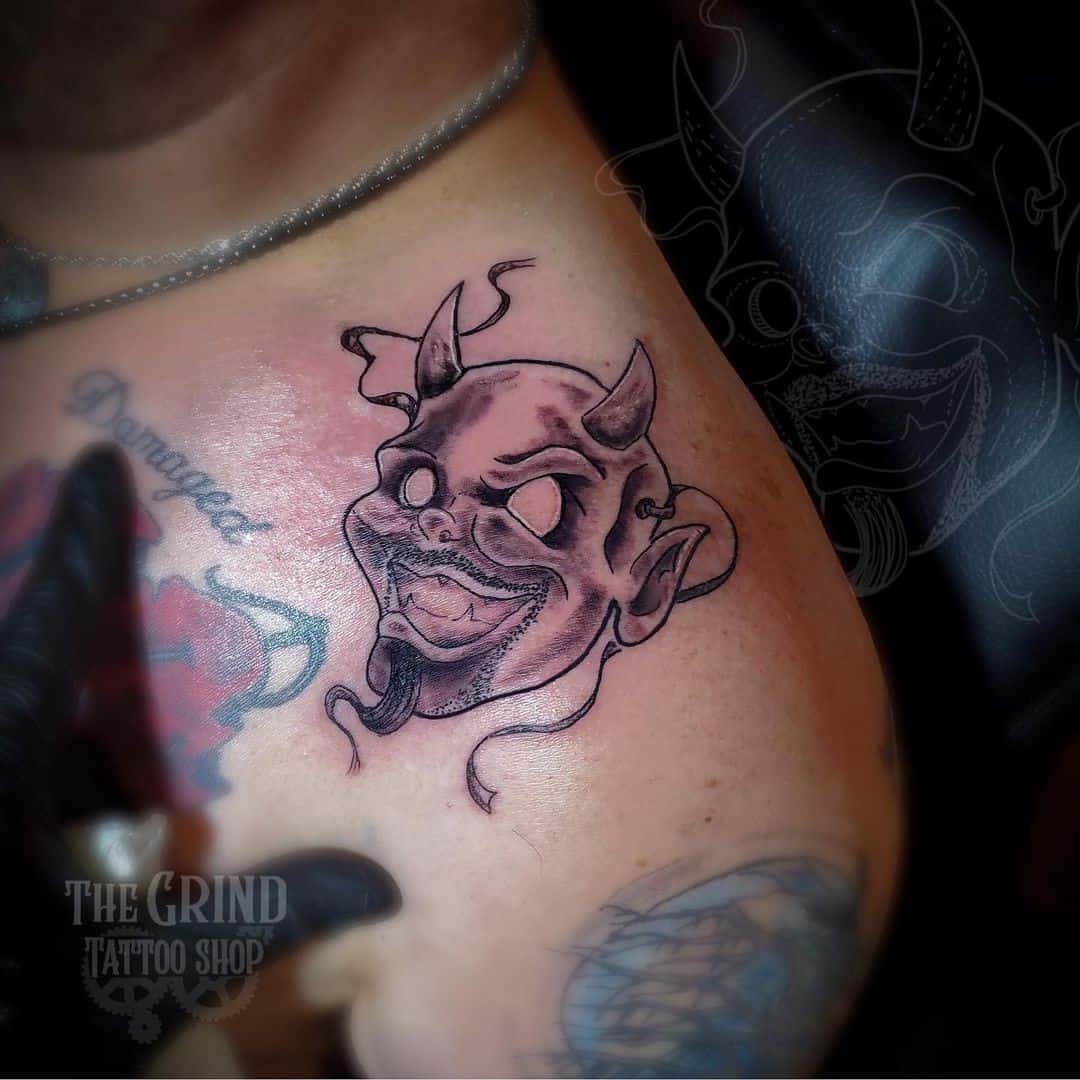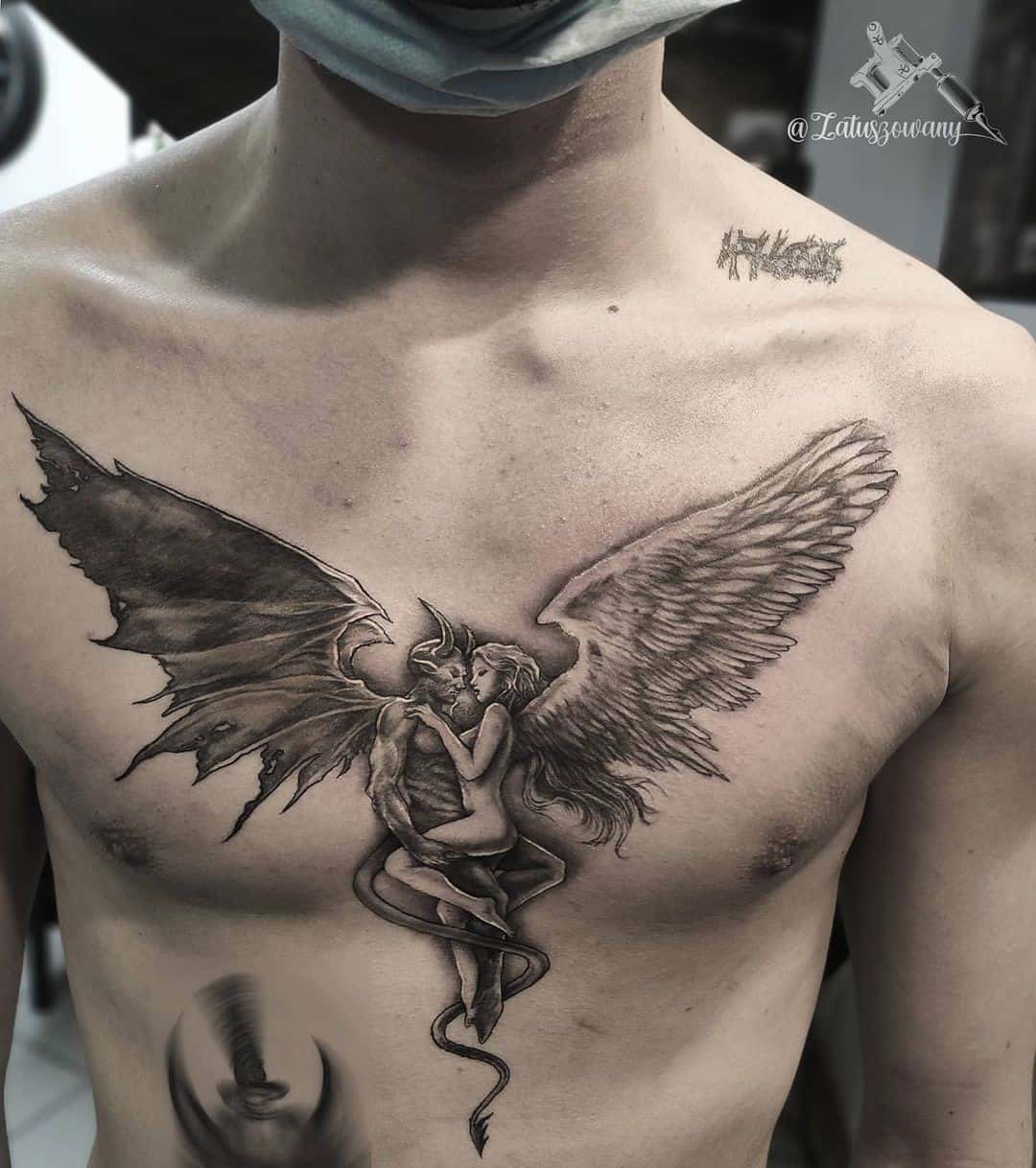 Devil and angel tattoos represent the battle between good and evil. They for a satirical tattoo which hints that you have a dark side, but you can be a good boy too.
Dream Catcher Neck Tattoo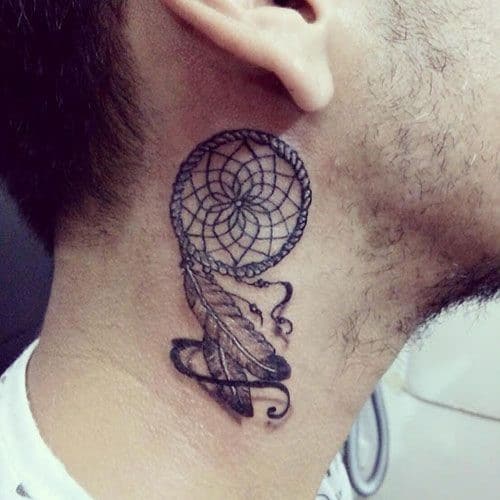 Dream catchers come from native American cultures, and are designed to filter out nightmares while you sleep. They are made with different colored string and feathers, and are rather beautiful to look at. If you like the look of dream catchers, and are a fan of the meaning behind them, then they can make for a great tribal inspired tattoo look.
Eye Neck Tattoo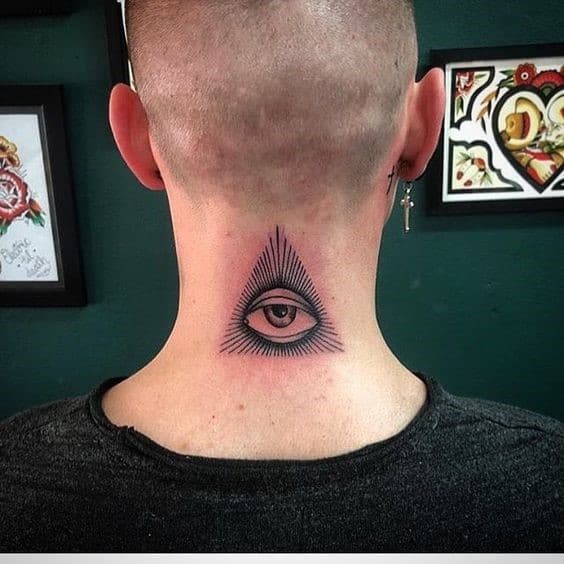 Eye tattoos have a variety of meanings. Some people interpret them as representing a high aptitude for observation and intuition. They can also serve as a reminder that our actions are watched by a higher power. Either way, they're a striking look to opt for as a neck tattoo.
Barcode Neck Tattoo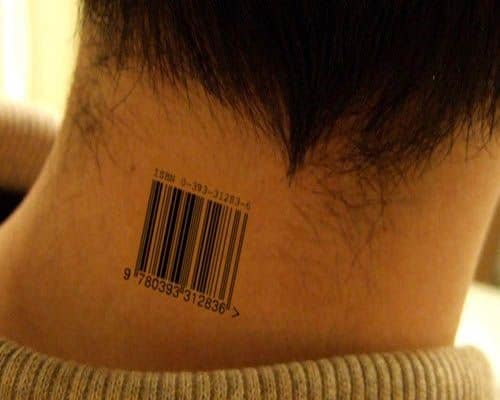 The barcode trend became popular due to the video game Hitman. If you're a fan of the game, then this could be a great neck tattoo option for you. However, the barcode symbol also makes an anti consumerist and capitalist statement, so can reflect your political feelings too.
Spider Neck Tattoo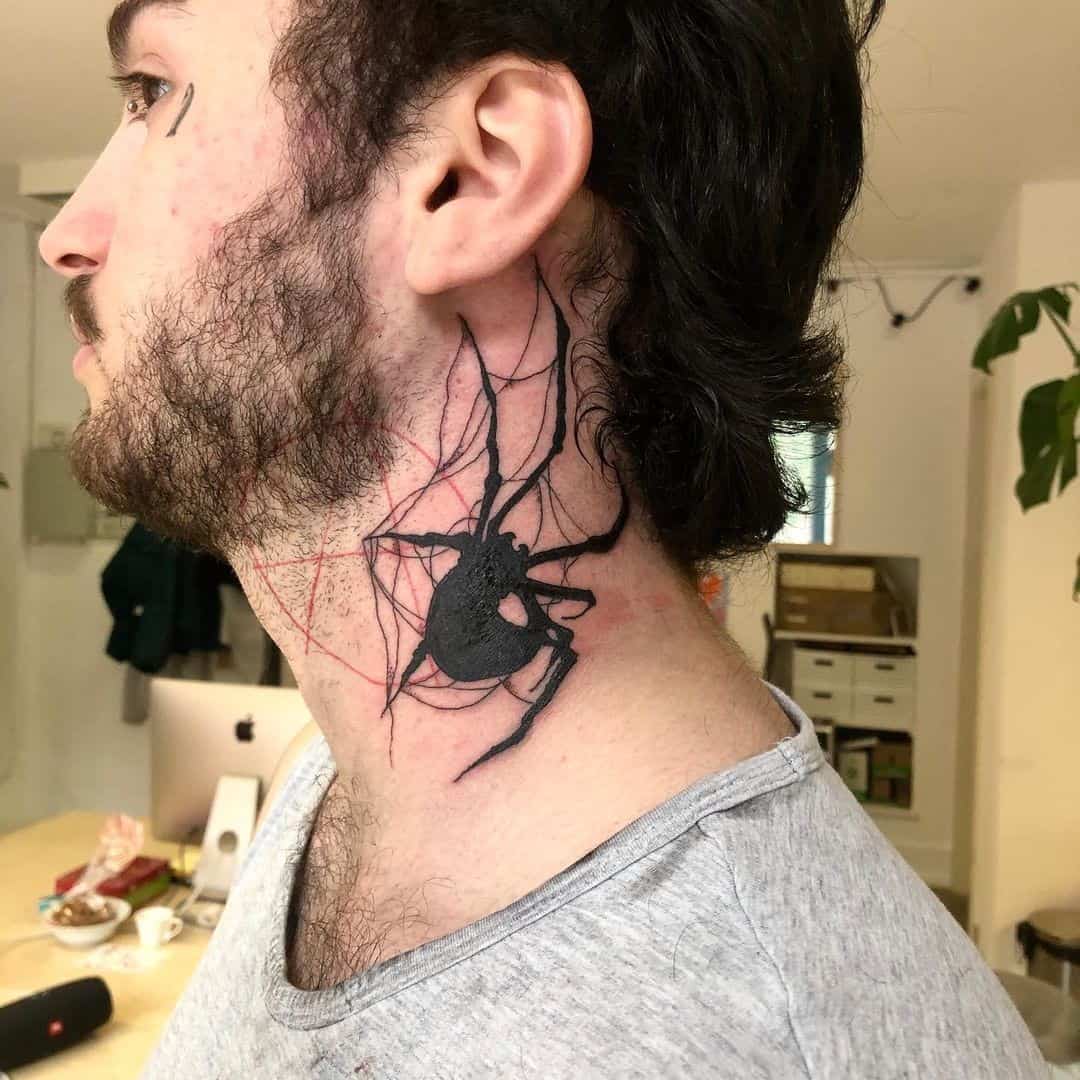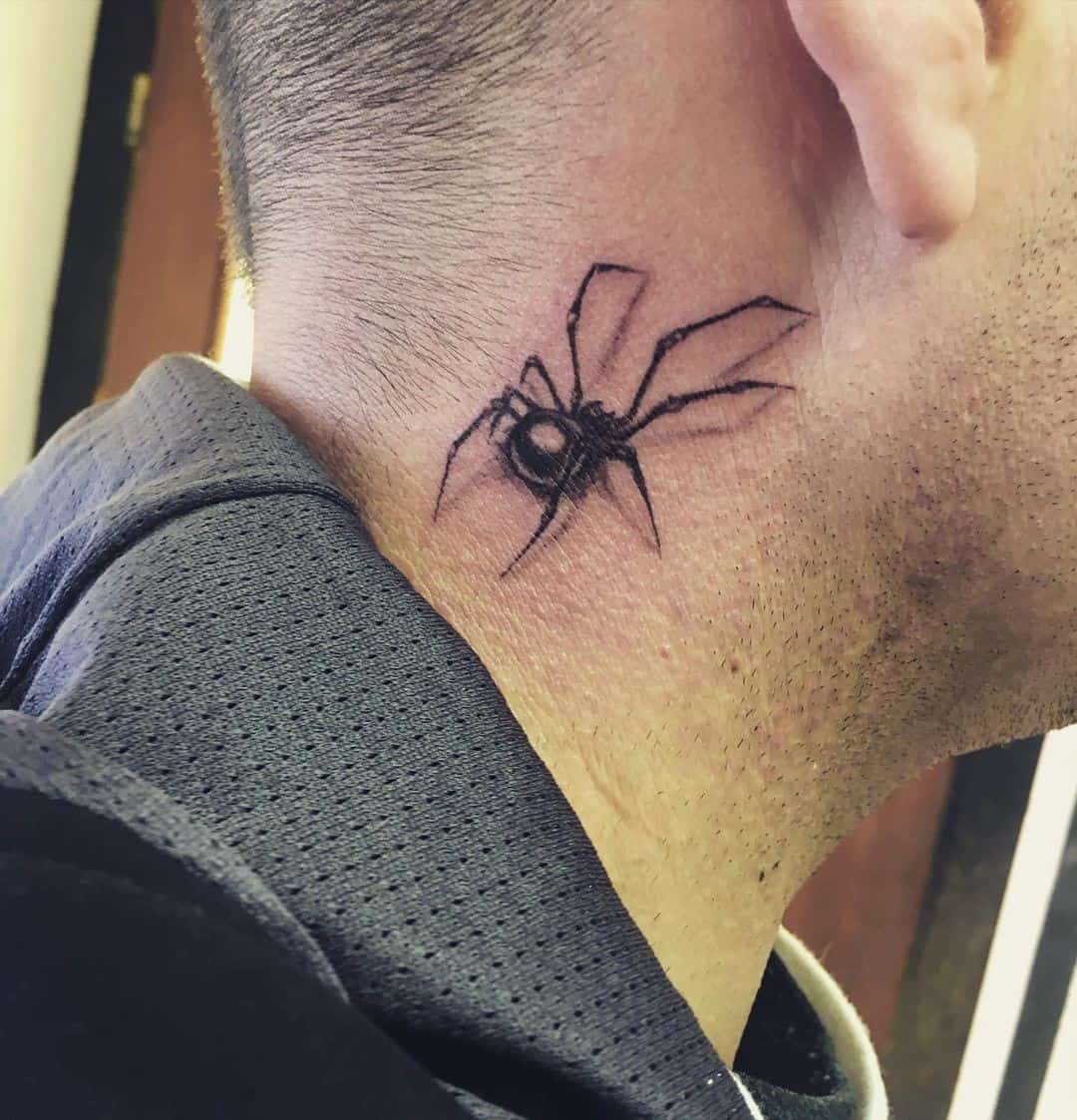 Spiders have always been a fascination to tattoo artists, due to their creepy and enchanting look. However, they also have symbolic meaning. For example, they are often linked to hunting, procreation and protection (which comes from the webs they build). There are many ways you can represent spiders through tattoos. For example, you might incorporate the web, show the spider dangling or poised to attack.
Sailor Neck Tattoo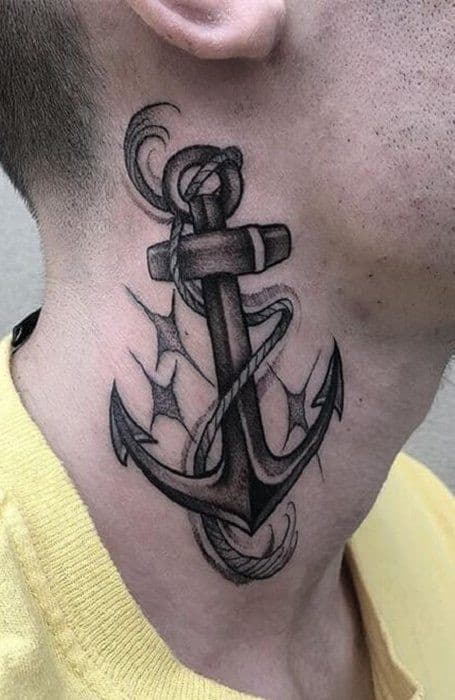 Marine inspired tattoos have long been tied to tattoo culture. Everything from anchors, ships and ropes can be considered maritime themes. If you like traditional tattoos and want to replicate that old-school look, then a sailor neck tattoo is definitely an idea worth looking into.
Pattern Neck Tattoo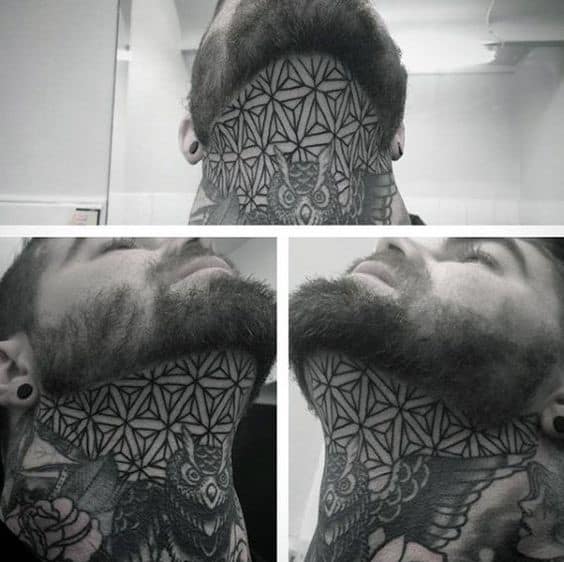 Pattern tattoos are all the rage at the moment. You can opt for a geometric pattern design, or something very minimalist and simple. Your pattern might be inspired by a piece of artwork you like, or you might even create it yourself for your tattoo artist to refine before inking. Pattern tattoos are very striking and original, so a great option if you're looking for something unique.
Peace Neck Tattoo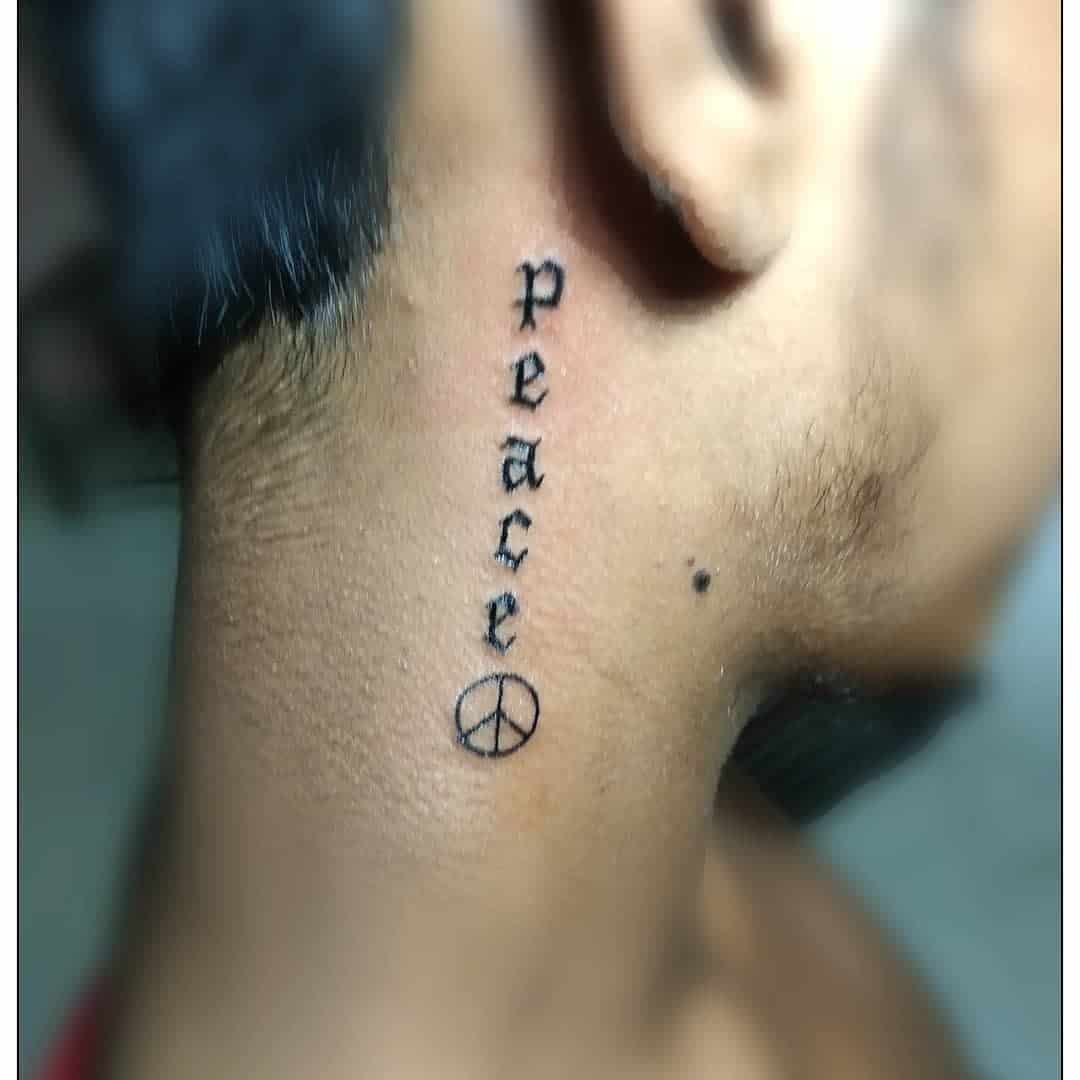 Many men that get neck tattoos want their ink to have a powerful meaning. If you define yourself as a pacifist, why not display that with a peace tattoo on your neck? The symbol dates back to the 1960s hippie movement and so it's a great choice for those that identify with the movement.
Lion Neck Tattoo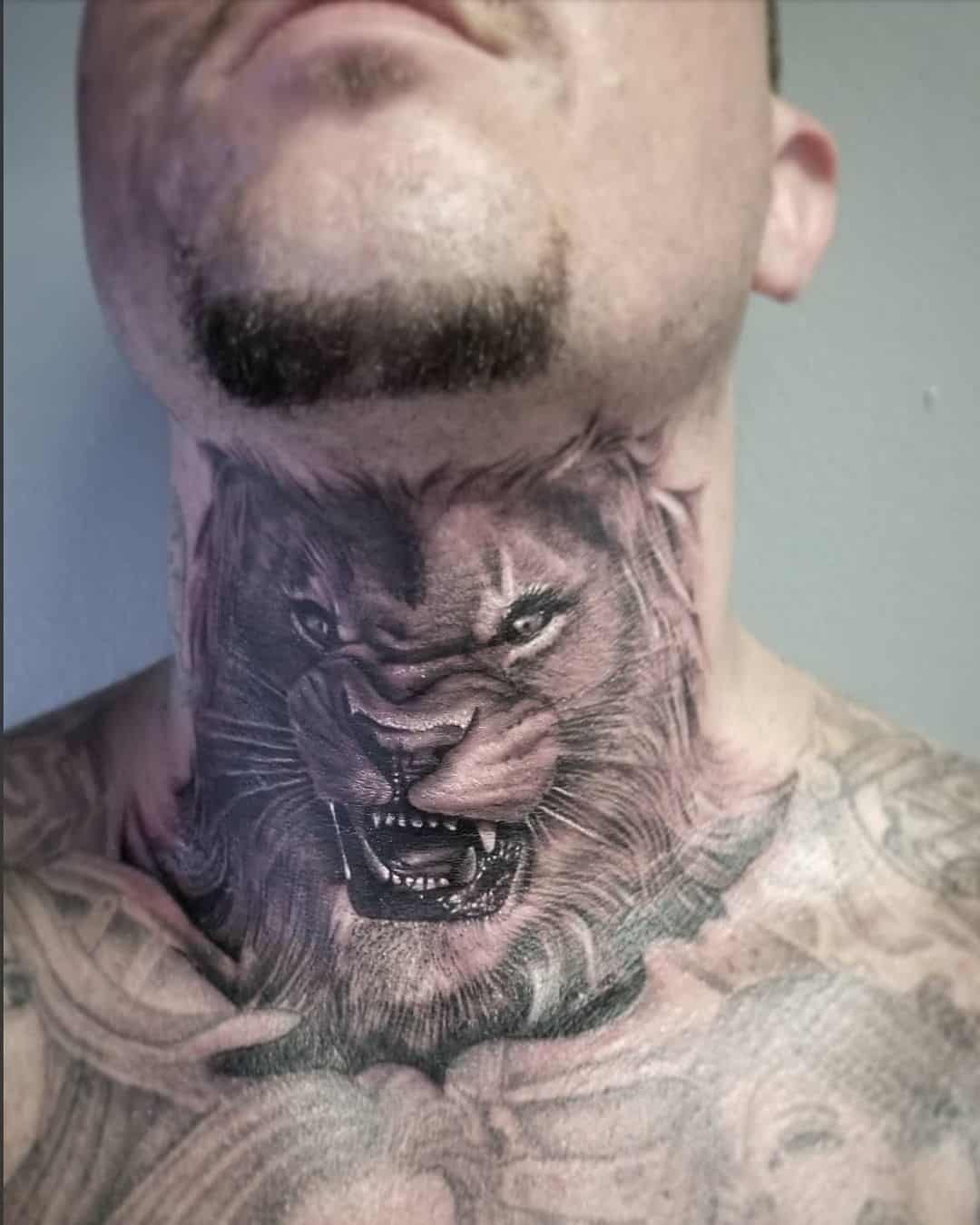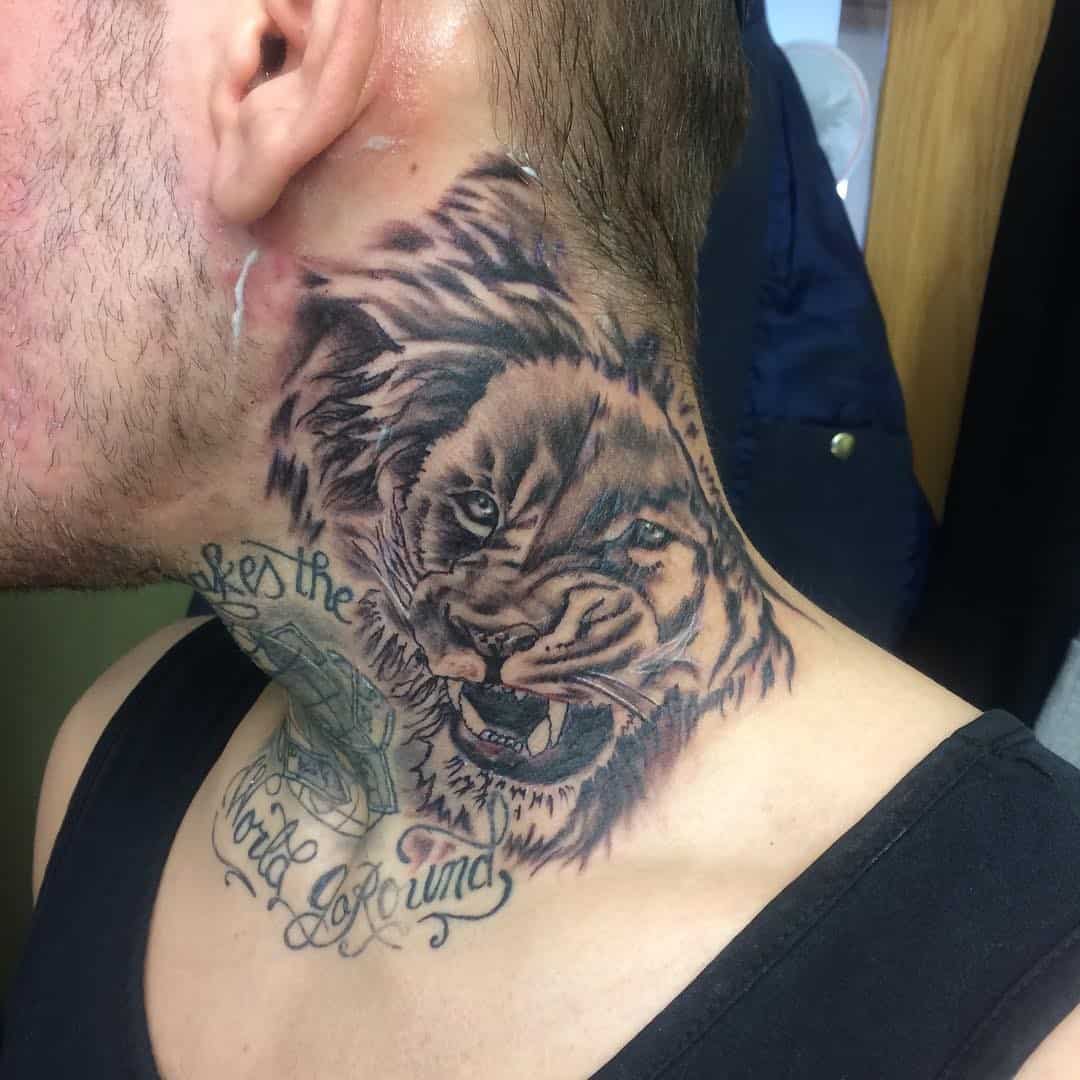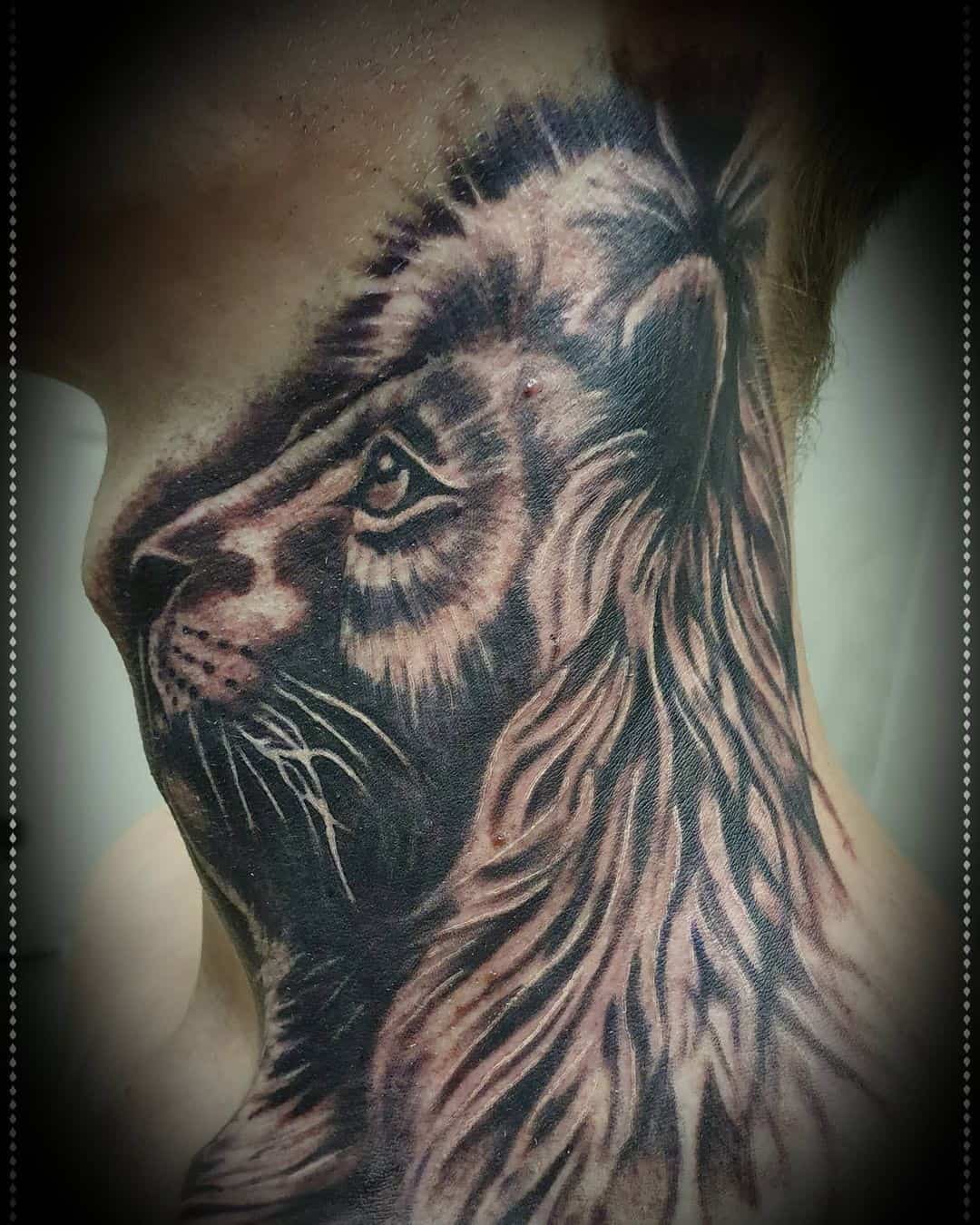 Finally, lions are a ferocious animal associated with bravery, strength and leadership. For this reason, men all over the world identify with the symbol of the lion and opt to get it permanently inked on their skin. If you feel the same way, you have numerous lion representations to choose from, from the head in profile to the full body pacing on all-fours.
What will you choose?
With so many ideas out there, you can certainly find enough inspiration for your neck ink. Make sure you take your time to choose the perfect placement and design, as the neck is certainly not an area you want anything less than perfect to be inked.
Also Read: