Deep Dish Macaroni and Cheese Pizza
When you shop through links on our site, we may earn an affiliate commission. This educational content is not intended to be a substitute for professional advice.
We're heading into the season of comfort food and I couldn't think of anything better to indulge in than a decadent deep dish pizza filled with creamy homemade mac and cheese! Chewy, crunchy, cheesy, and rich! This will quickly become a family favorite on chilly fall days!

…..
(makes 1 medium pizza)

Ingredients:

1 ¾ cup all-purpose flour

¼ cup yellow cornmeal

1 tsp salt

1 tsp sugar

1 ¼ tsp active dry yeast

¾ cup water

1 ½ Tbs unsalted butter, melted

Olive oil, for bowl and dough

2 Tbs unsalted butter, room temperature
For macaroni:

8oz (about 2 cups) macaroni pasta.

4 Tbs unsalted butter

2 garlic cloves, minced

¼ cup all-purpose flour

½ tsp salt

½ tsp freshly ground pepper

¼ tsp paprika

2 cups of milk

1 ½ cups freshly grated Monterey Jack cheese

1 ½ cups freshly grated cheddar cheese

Chunks of cooked bacon (optional, but seriously.. you should definitely add it!)

Grated parmesan cheese (optional)

3-4 Tbs bread crumbs

(1.) In a large bowl, whisk together flour, cornmeal, salt, sugar, and yeast. (2.) Add water and melted butter and mix with an electric mixer with dough hooks. If you don't have dough hooks you can also mix by hand. (3.) Knead for 3-4 minutes or until dough is smooth and starts to pull away from the sides of the bowl. Remove dough from bowl and coat bowl with a tablespoon of olive oil. (4.) Place dough back into the bowl and toss to coat all sides with olive oil. Cover tightly with plastic wrap and the dough rise at room temperature for 1 hour.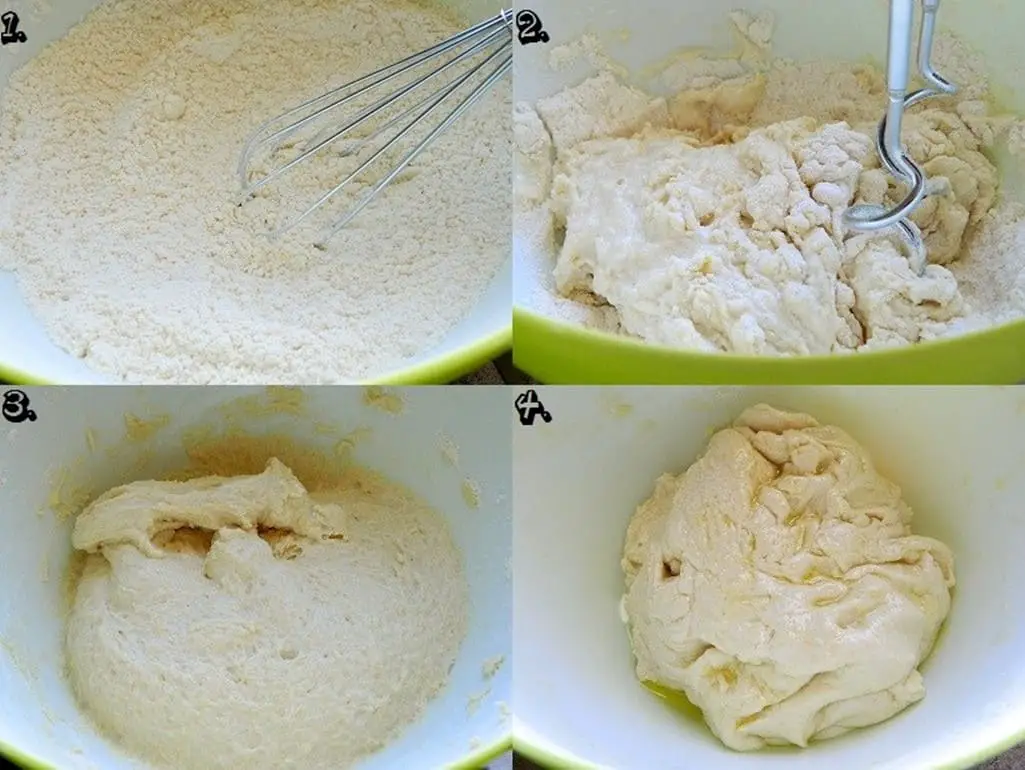 (5.) After dough has risen to nearly double in size, remove from the bowl and roll out into a rectangle on wax paper or parchment paper. (6.) Spread 2 Tbs of butter over the surface using the back of a spoon and (7.) roll it from the short end. This is going to give you that buttery flaky texture after the crust bakes. (8.) After rolling, fold the two ends over each other and gently form into a ball again. Place the dough back in the bowl, cover, and let it rise in the refrigerator for another 45-55 minutes or until doubled in size.
While waiting on the dough to rise again, start on your mac and cheese!

Cook macaroni until al dente, drain, rinse with cold water to stop them from cooking, and place back into the pot you cooked them in. Stir in 2-3 Tbs of butter to keep the noodles from sticking and cover with a lid.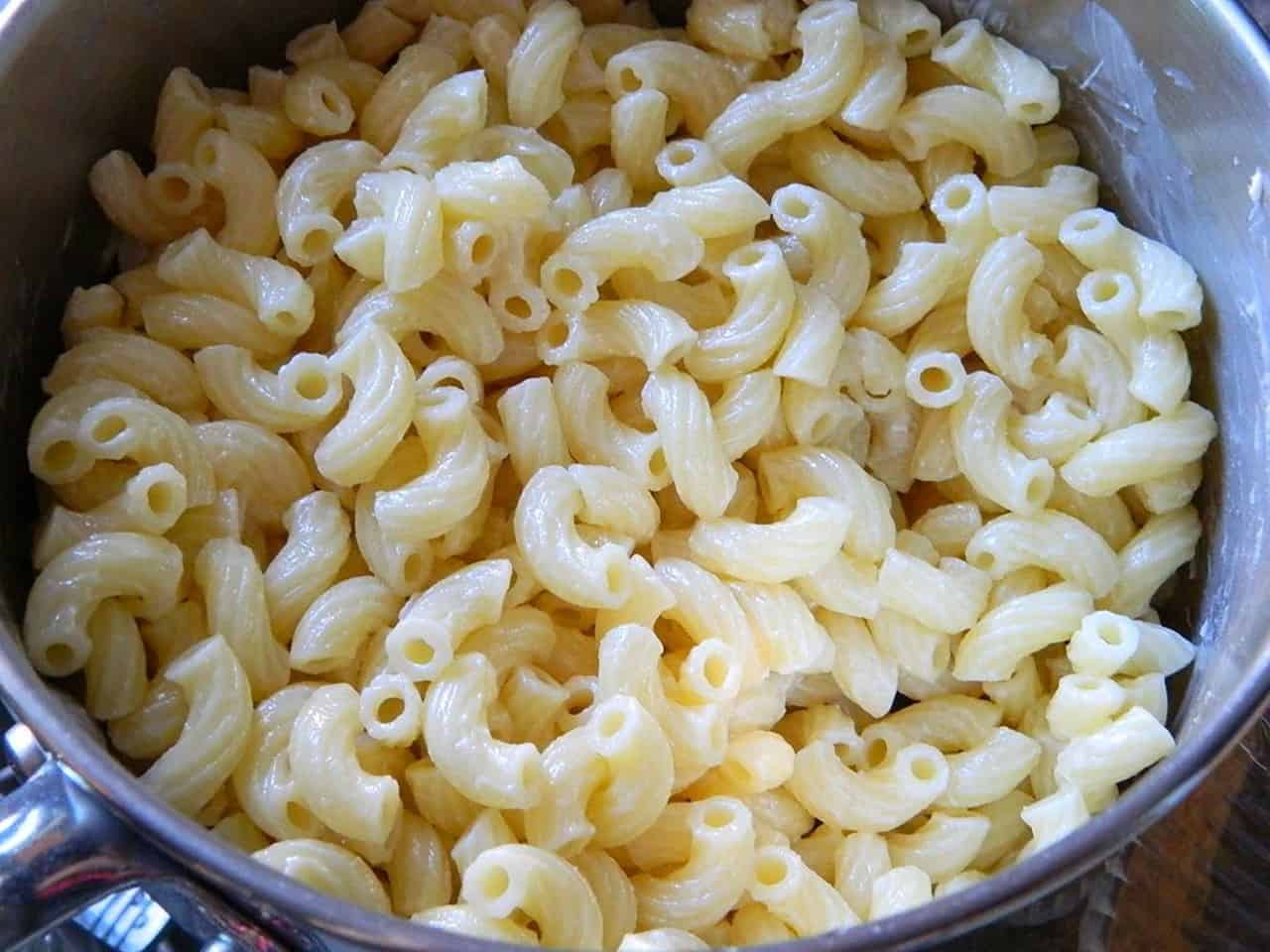 (9.) In a large saucepan, melt butter over medium heat. Add minced garlic and sauté for 2-3 minutes. Add flour, salt, pepper, and paprika and cook for 2-3 minutes, stirring constantly. (10.) Stir in milk and whisk every couple of minutes for 8-10 minutes or until sauce thickens. (11.) Remove from heat and stir in Monterrey Jack and cheddar cheese. (12.) Add macaroni and gently stir to evenly coat noodles with cheese sauce.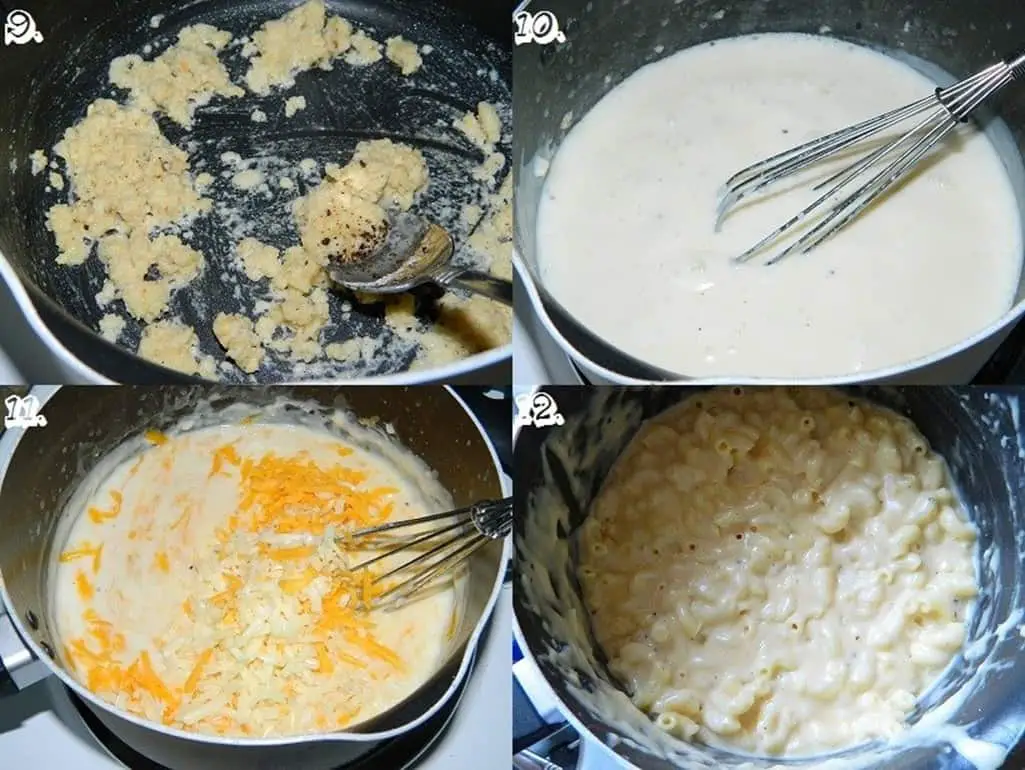 By this point your dough should be done or very close. You can cover the mac and cheese with a lid to keep warm if you still have a few minutes to go. During the last 10 minutes of the dough rising, lightly coat a 9 inch cake pan with olive oil, position a rack in the bottom portion of the oven, and preheat the oven to 425 degrees F (218 degrees C).
(13.) On a piece of parchment paper, roll out dough slightly bigger than the cake pan. (14.) Carefully slide the dough into the cake pan and tuck into the edges of the pan, stretching up the sides if needed. (15.) Spoon in macaroni and cheese, (16.) sprinkle with a bit of parmesan cheese and bread crumbs. Place in the oven to bake for 25-30 minutes or until crust is a light golden brown.

Remove from oven, slice it up, and serve!

Enjoy!