Hard Apple Cider and Cinnamon Bread
When you shop through links on our site, we may earn an affiliate commission. This educational content is not intended to be a substitute for professional advice.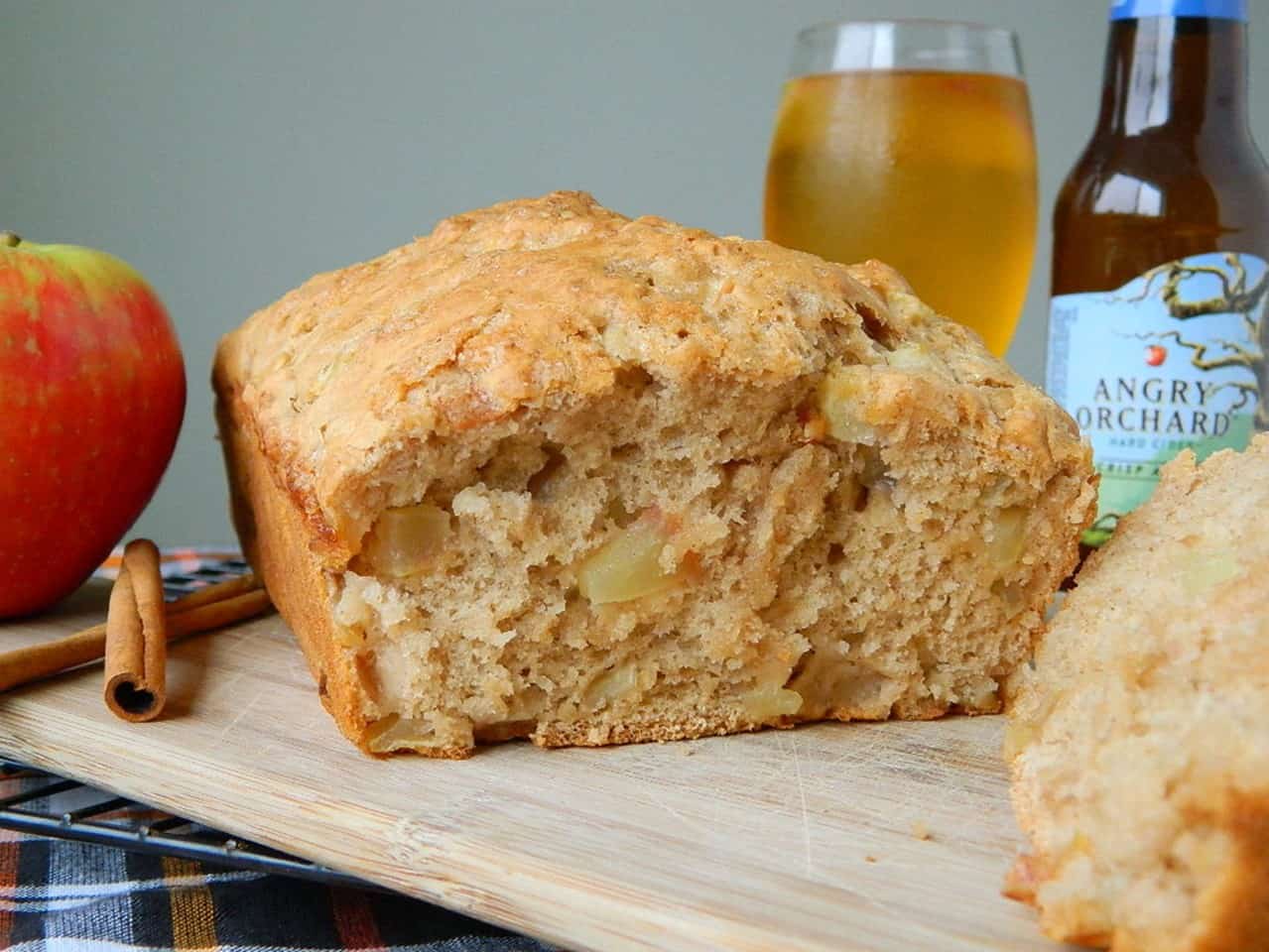 Beer bread was one of my favorite recipes growing up. Not only did my mom make delicious bread, but I think I thought it was fun or naughty that I could have beer! Much to my adolescent disappointment… you cannot get drunk off beer bread. Bummer right? As an adult it's still one of my favorites and I love to experiment with different variations of it. The latest concoction is using Angry Orchard's Hard Cider which has a great crisp apple taste. The result was better than expected! I added chunks of fresh honey crisp apples, cinnamon, and brown sugar to compliment the cider. It's fluffy yet still dense and moist with just the right amount of sweetness. Added bonus: Your house will smell amazing!

……

Ingredients:

3 cups all-purpose flour

1/3 cup brown sugar

4 ½ tsp baking powder

1 ½ tsp salt

2 tsp ground cinnamon

1 twelve ounce bottle of Angry Orchard's Hard Cider in Crisp Apple

1 large Honey Crisp Apple, finely chopped (should amount to approximately 2 cups)

Extra brown sugar to sprinkle on top

Preheat oven to 350 degrees F (176 degrees C) and lightly butter a 9×5″ bread pan.

(1.) In a large bowl, whisk together flour, brown sugar, baking powder, salt, and cinnamon. (2.) Slowly pour in hard cider. (3.) Gently stir to mix. (4.) Fold in chopped apple and mix dough until all dry ingredients are incorporated in.

(5.) Once dough comes together, (6.) transfer to prepared baking pan and smooth until even. (7.) Sprinkle a bit of brown sugar on top and place in the oven. (8.) Bake for 50-55 minutes or until a toothpick inserted into the center comes out clean.

Place on a cooling rack for 10 minutes. Turn pan over to release the loaf to your hand and then place right side up on the cooling rack to cool another 5 minutes.

Slice it up and serve right away!

And of course.. don't forget to wash it down with another Angry Orchard!

Enjoy!