MONSTER MASH SMOOTHIE
When you shop through links on our site, we may earn an affiliate commission. This educational content is not intended to be a substitute for professional advice.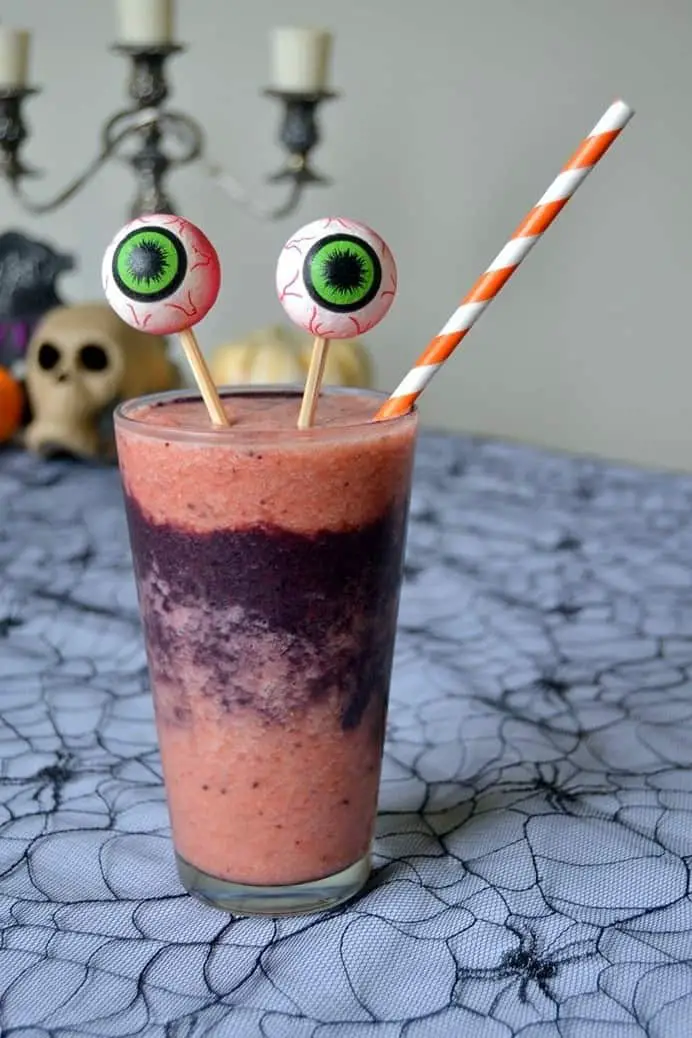 Since this month has been mostly dedicated to Halloween-themed cocktails, I thought I would make a delicious kid-friendly smoothie! Using only fresh fruit and ice, I layered up the smoothie and topped the whole thing off with 'monster eyeballs' that I showed you how to make last Tuesday! The best part is that you can always make the grown-up version later and add a shot or two of your favorite spirit! ?

…..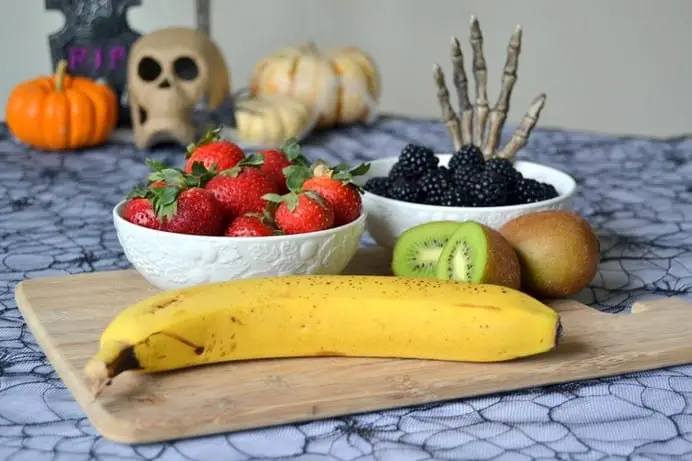 (makes 2 glasses)

Ingredients:

16oz (roughly 2 cups) fresh strawberries, hulled and sliced

2 kiwis, peeled and sliced

6oz (about ¾ cup) fresh blackberries

1 banana

2 handfuls of ice (bonus points for using skull and crossbones ice cubes!)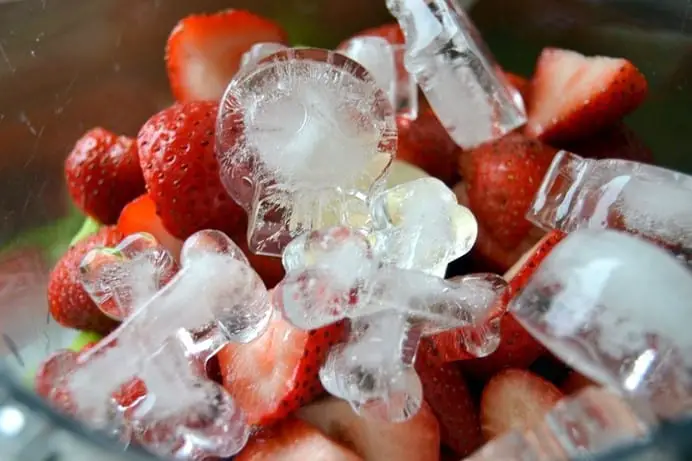 Place all ingredients in a blender or food processor. Process until smooth and you don't hear ice chunks hitting the blades. Pour into two glasses, top with eyeball garnish sticks and serve! (1.) To layer the smoothie, process strawberries and kiwis
 together with a handful of ice. (2.) Pour into a glass and place in the freezer while you prep the other half. (3.) Rinse out your blender or food processor and then process blackberries, and banana with another handful of ice. (4.) Pour into a separate glass.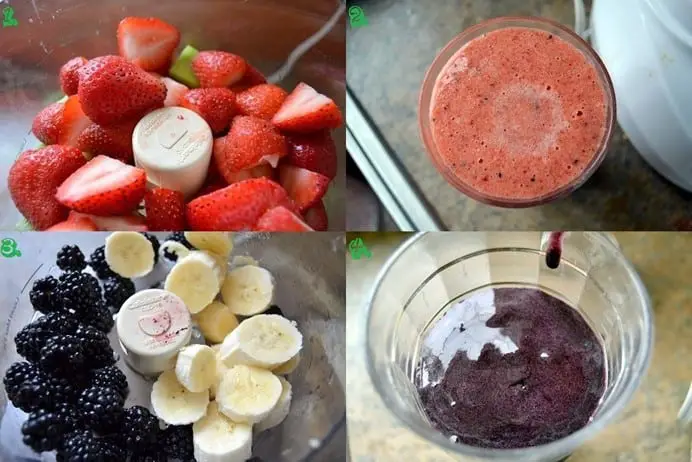 Pour an inch or two of the strawberry-kiwi mixture into a glass and then follow it up with the blackberry-banana mixture. Make as many layers as you would like until you've got a full glass!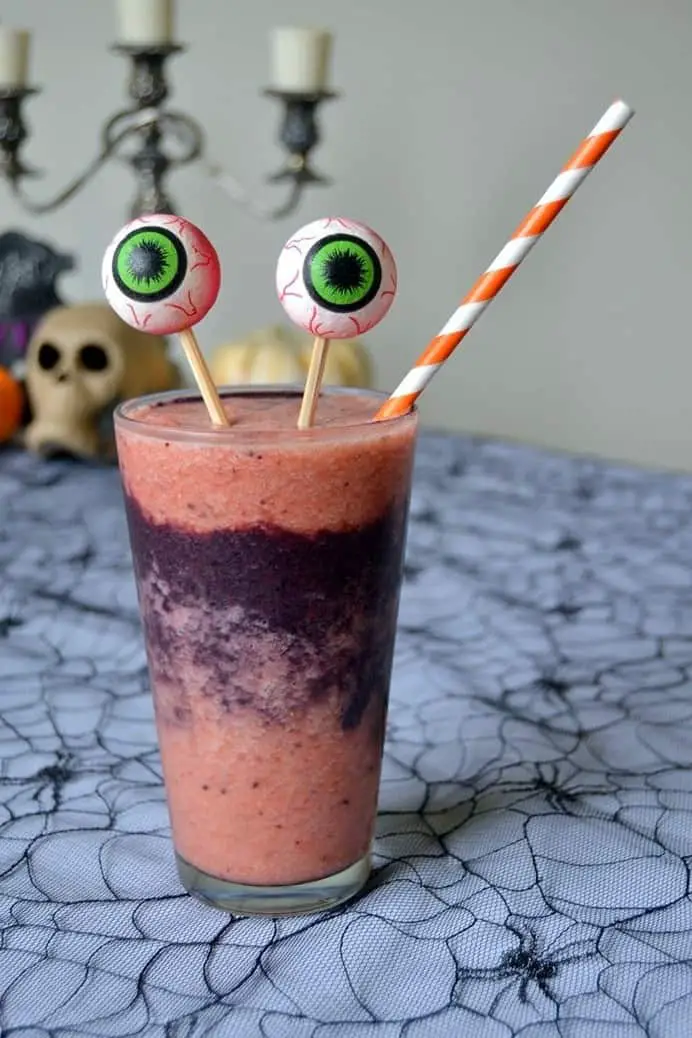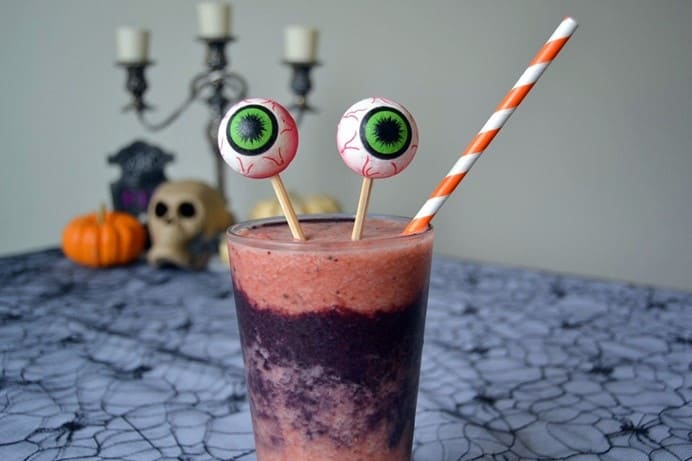 Enjoy!