GINGERBREAD RUM BALLS
When you shop through links on our site, we may earn an affiliate commission. This educational content is not intended to be a substitute for professional advice.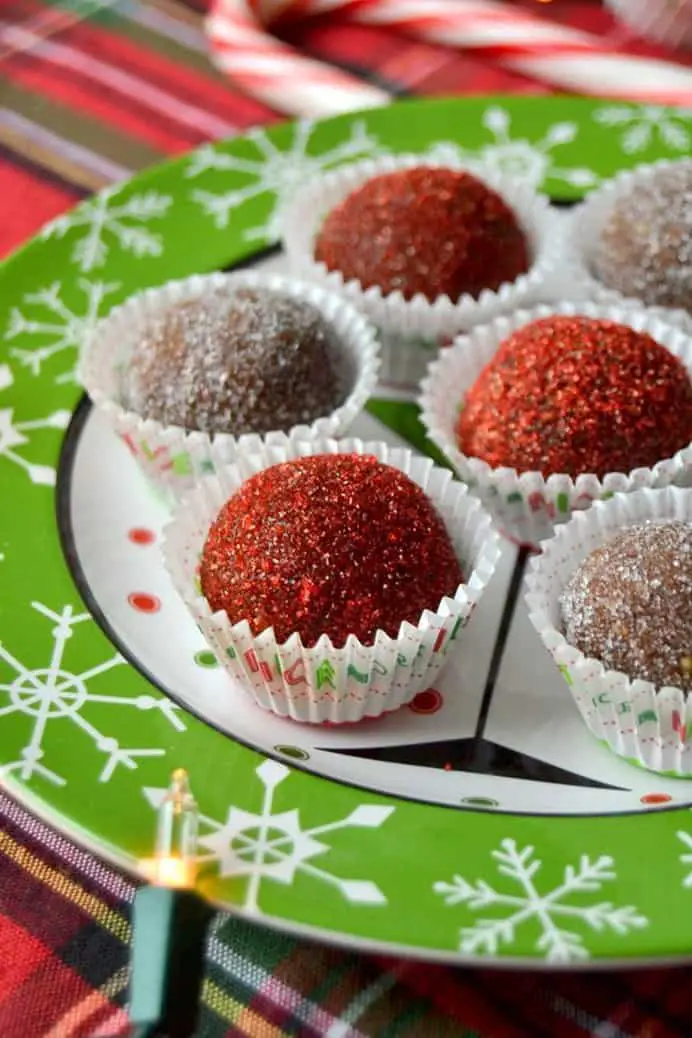 Tis the season to get a little ballsy.. with rum balls that is! My pumpkin spice and chocolate rum balls have been fan favorites for a while now, so for those of you that have already made them, this recipe will be a breeze! Decadent, boozy, and just as delicious as their predecessors, but with a festive gingerbread twist! Be sure to follow the post to the end to see the rum ball gingerbread man I made, as well as helpful tips on how to make the perfect rum balls every time!

…..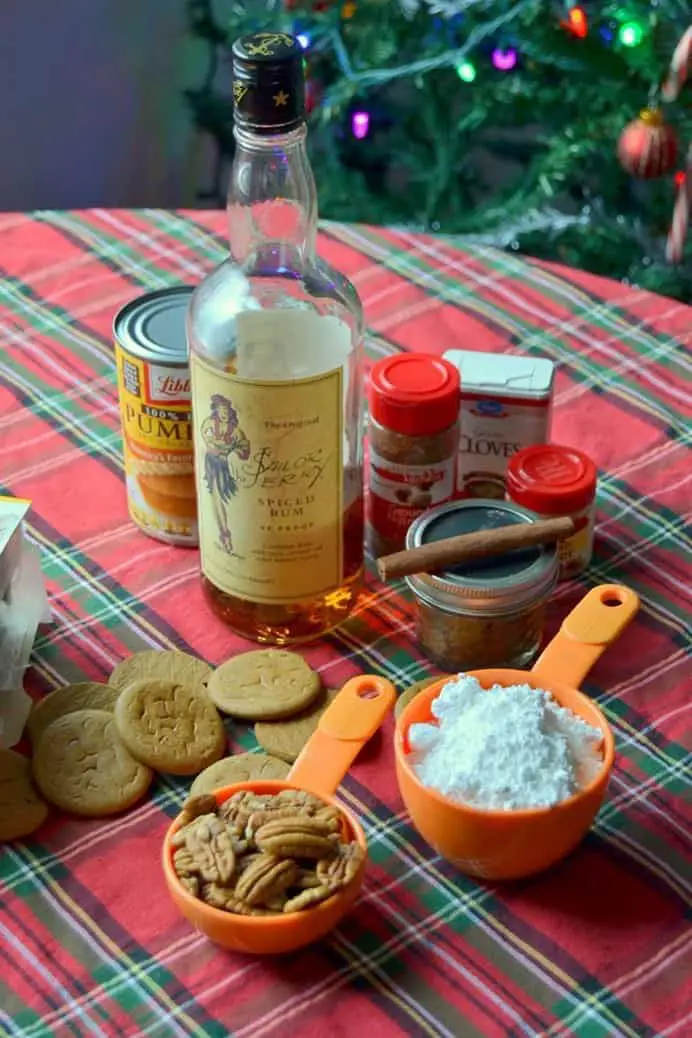 (makes 18-20 Gingerbread Rum Balls)

Ingredients:

40 gingersnap cookies

½ cup pecans (you can also use walnuts)

1 cup powdered sugar

1 tsp ground cinnamon

½ tsp ground nutmeg

½ tsp ground ginger

¼ tsp ground cloves

¼ cup Sailor Jerry Rum

2 Tbs pumpkin puree

White sugar, sugar sprinkles, or gingersnap cookie crumbles to roll the rum balls in

(1.) Place gingersnap cookies in a food processor and process into fine crumbs. Transfer to a large bowl. Next place the pecans in the processor and pulse until finely diced. (2.) Transfer to the bowl with cookie crumbs along with powdered sugar, cinnamon, nutmeg, ginger, and cloves. Whisk until all ingredients are mixed. (3.) In a separate small bowl, stir together Sailor Jerry Rum and pumpkin puree. (4.) Pour into dry ingredients and stir until all ingredients are well blended.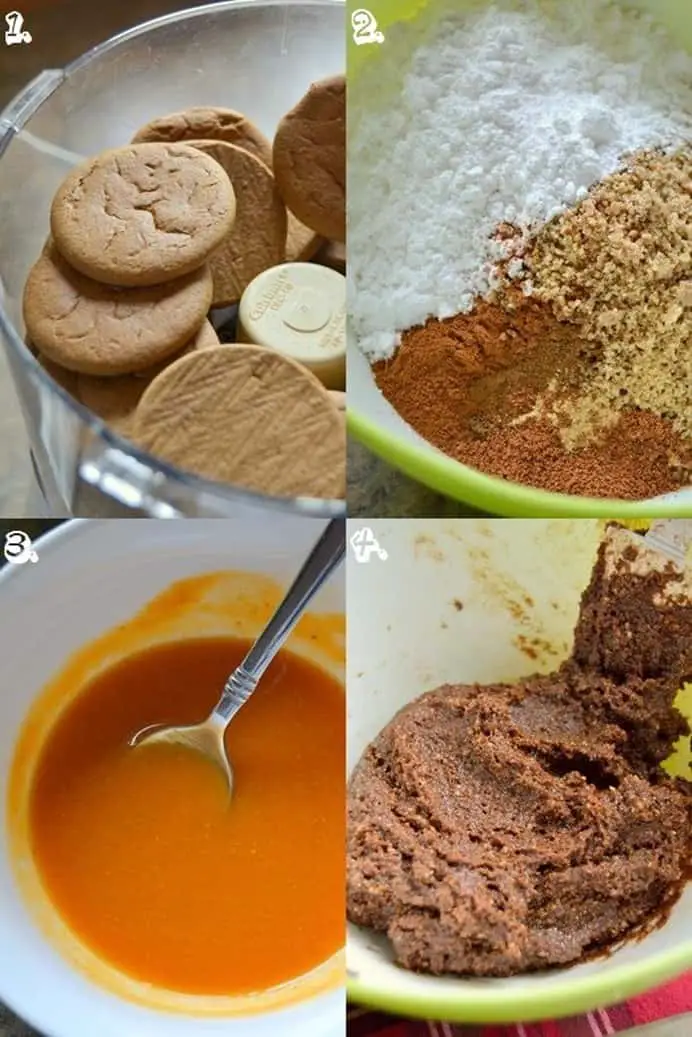 For perfectly round rum balls every time, place the mixture in the refrigerator to chill for 30 minutes. This makes them a little less sticky when rolling them in your hands, keeps a more uniform shape, and prevents them from flattening out too much on the bottom.

Below are what I like to call.. Wonky Balls. Misshapen, sloppy, and flat on the bottom. This is what you'll get if you don't refrigerate the mix before rolling them into balls. My hands were also covered in the mixture!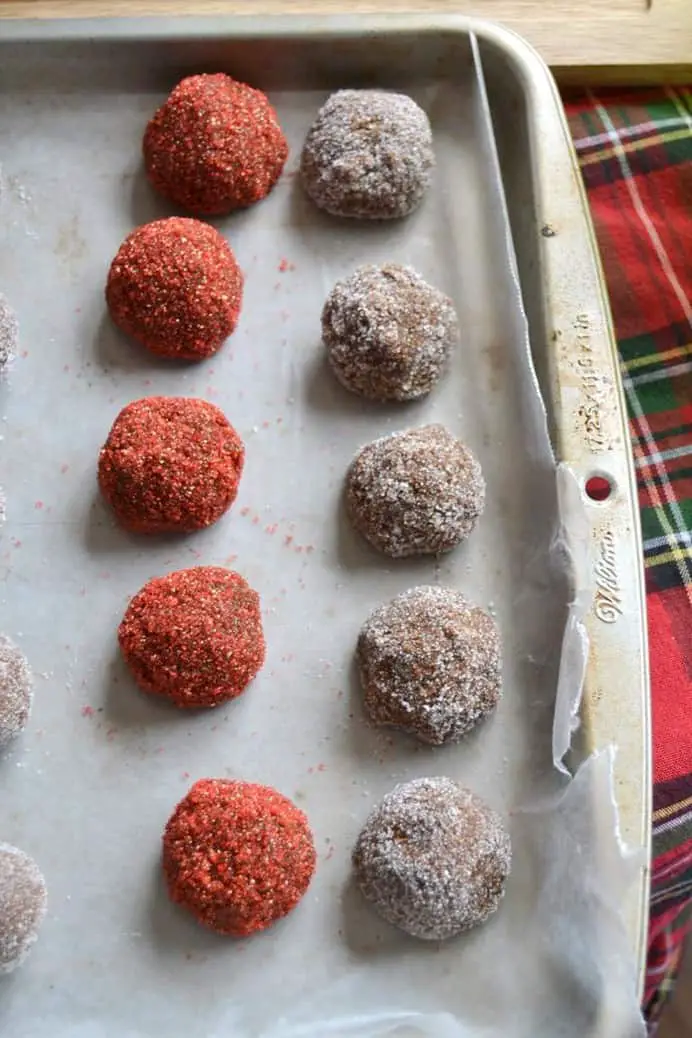 And these are the new and improved ones I rolled AFTER refrigerating the mixture for 30 minutes..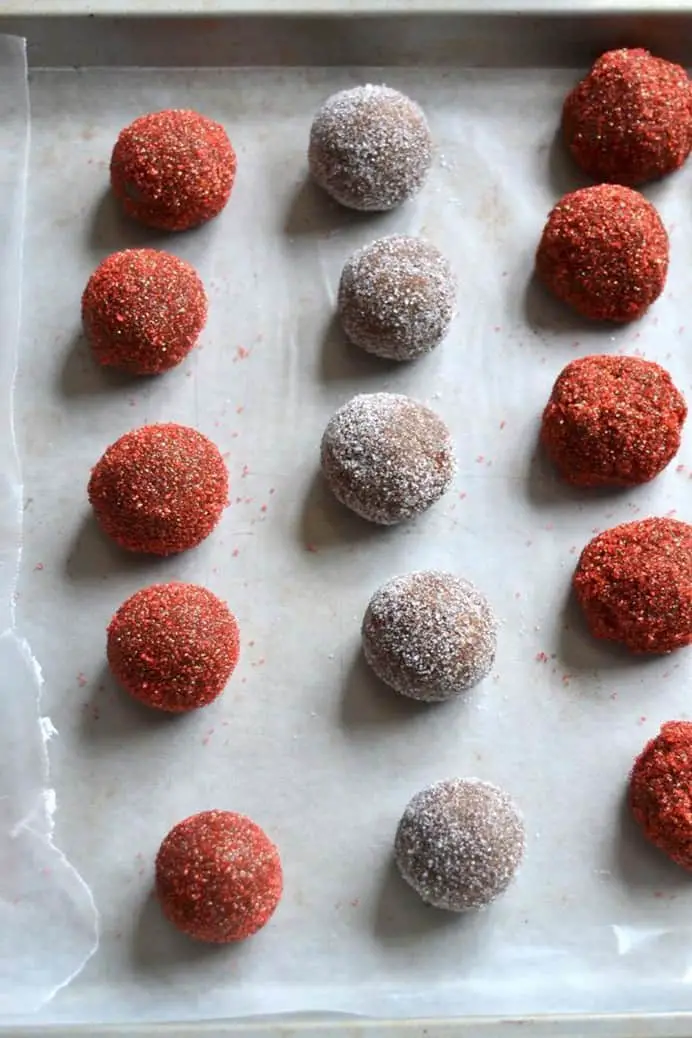 After rum ball mix has chilled, place sugar or sugar sprinkles in a shallow bowl, and line a large cookie sheet with wax paper.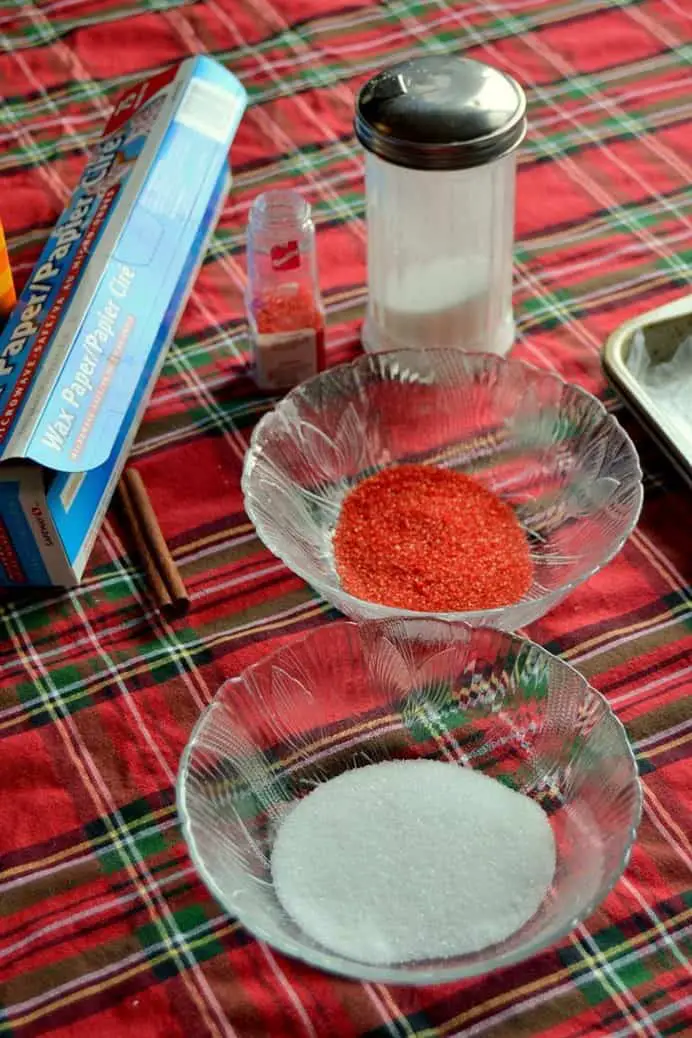 Using a tablespoon, scoop out evenly sized portions of the mixture and roll in between your hands to form balls. Roll in sugar and then place on wax paper lined cookie sheet.

Repeat with remaining mixture. When finished, place the cookie sheet in the refrigerator to chill for 1 hour. Serve cold or at room temperature and as always.. enjoy responsibly!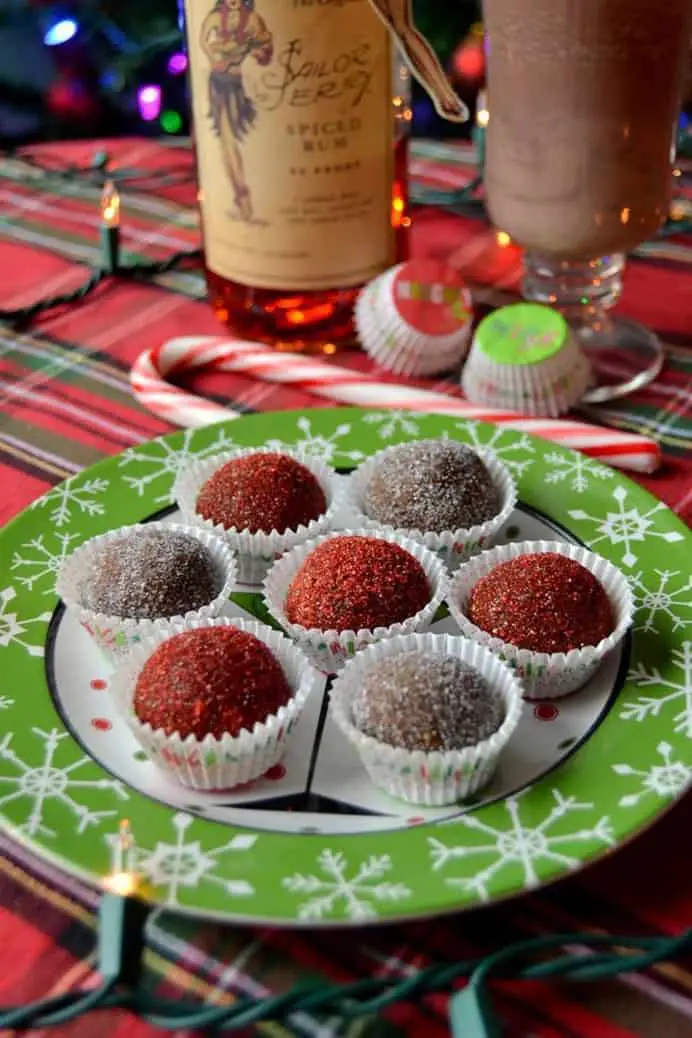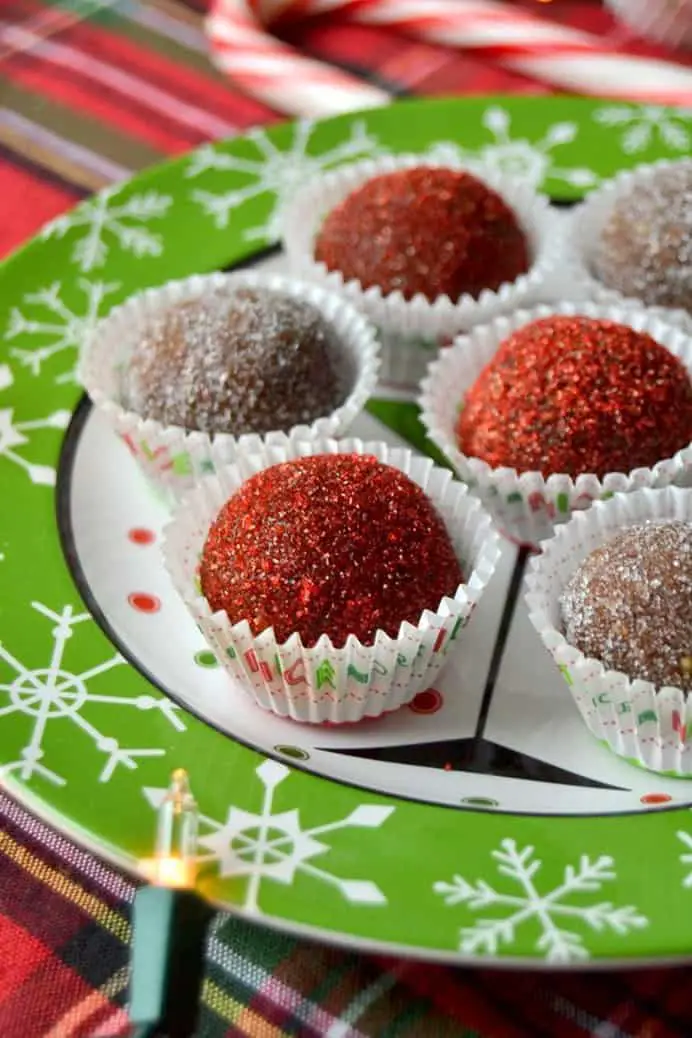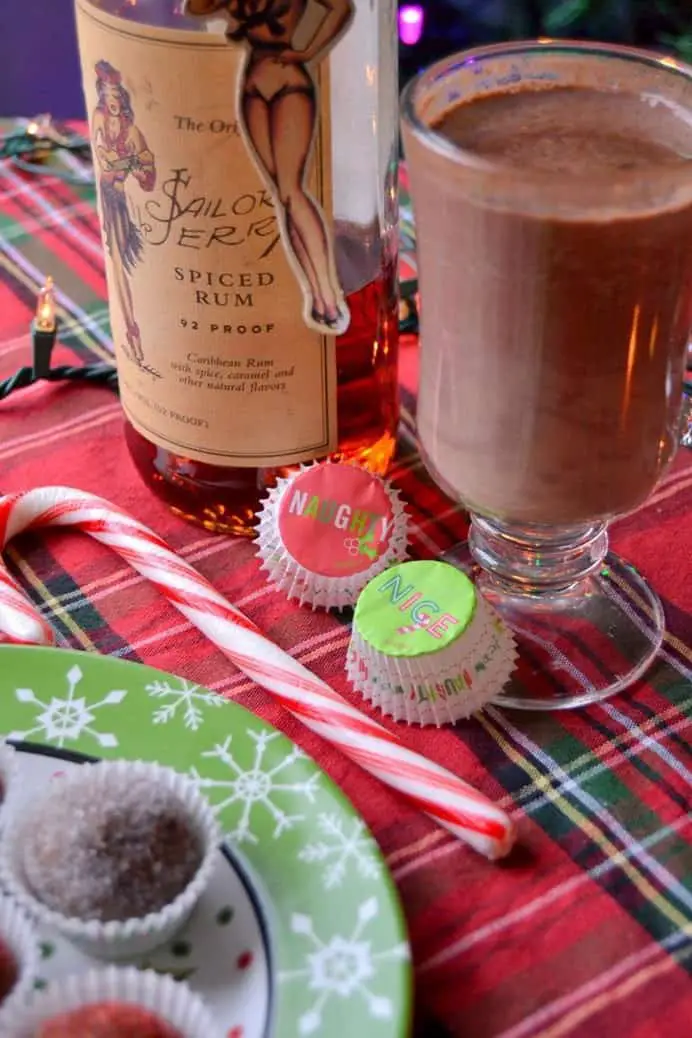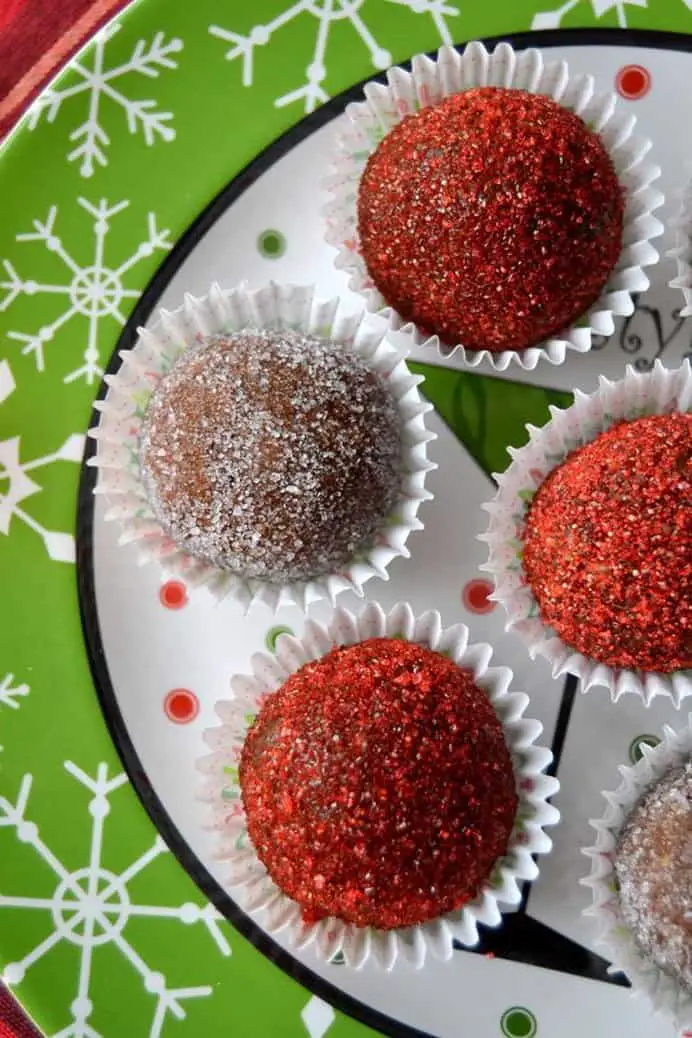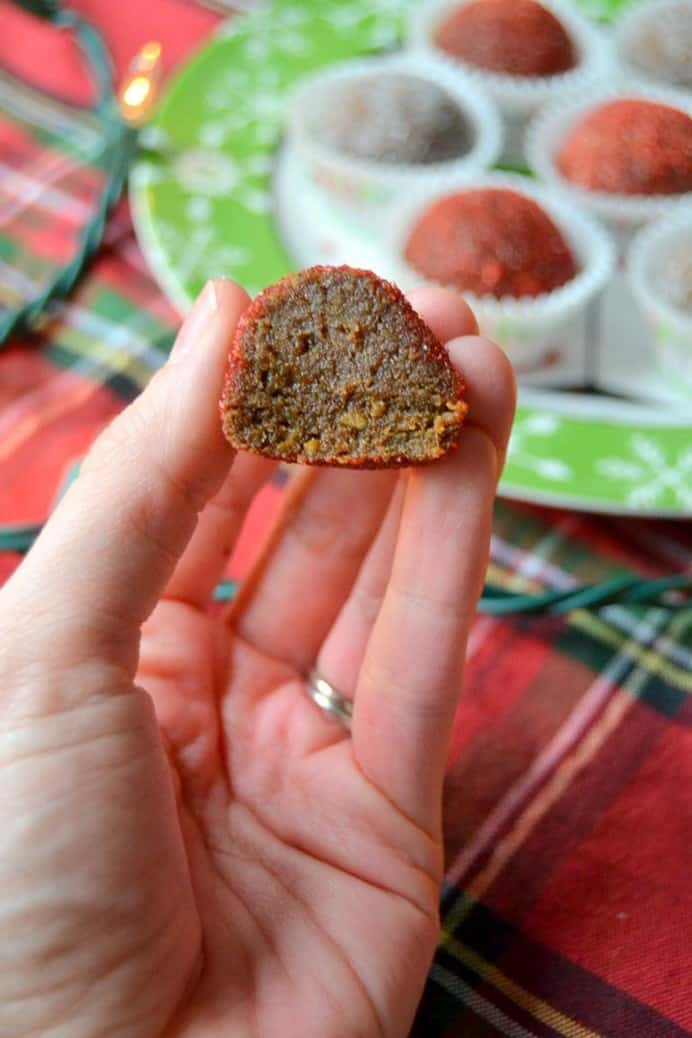 Happy Holidays!