LEMON AND LAVENDER BREAD WITH HONEY LEMON GLAZE
When you shop through links on our site, we may earn an affiliate commission. This educational content is not intended to be a substitute for professional advice.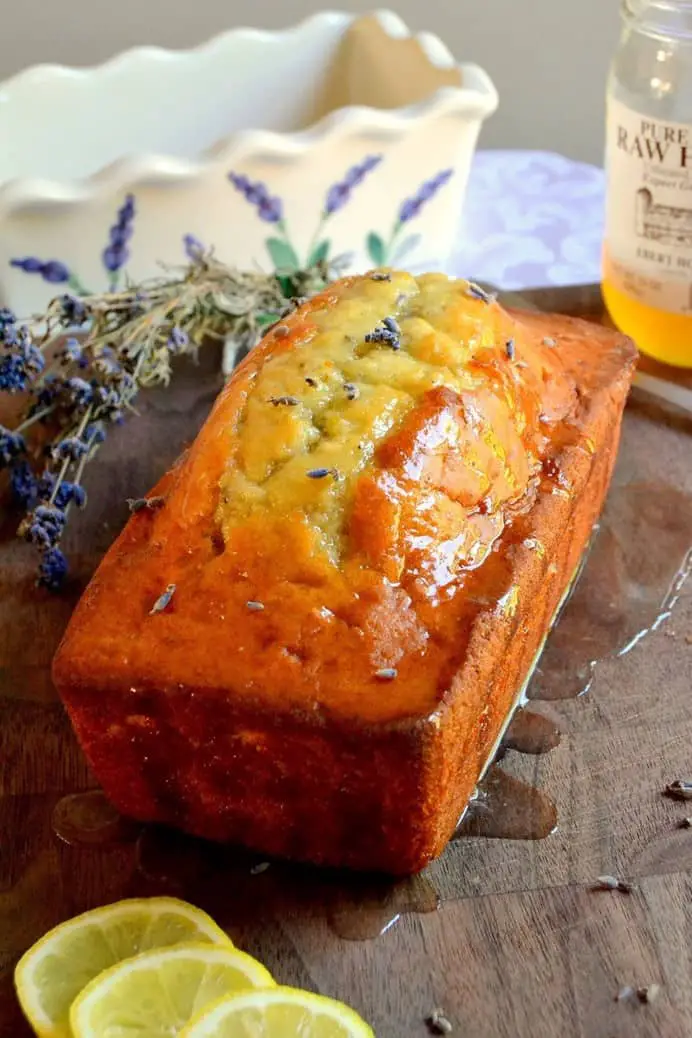 I used to dread the heat and humidity that comes with summer, but having a garden has made the sweltering season grow on me a bit. I'm able to produce a ton of fresh vegetables and herbs for my own consumption and to create new recipes with all season long. To highlight one of my favorite herbs I chose to make this Lemon and Lavender Bread that I thought would make the perfect summer treat.

Dense and yet still airy, just a hint of sweetness, a little tartness from fresh lemon zest, and subtle floral notes from the lavender. I topped the whole thing off with a Honey Lemon Glaze made with local Iowa honey and a sprinkling of more lavender. If summer means I can enjoy more recipes like this then I'm definitely on board!


Disclosure: I received the ceramic loaf dish pictured in this post from Arousing Appetites to try out and feature on the blog. All opinions and words are my own. Some of the links below are affiliate links, meaning, at no additional cost to you, I will earn a commission if you click through and make a purchase.

(makes 1 loaf)

Lemon and Lavender Bread:

1 Tbs unsalted butter

3/4 cup sugar

1 Tbs dried lavender (food grade), finely chopped

1 Tbs lemon zest

2 cups all-purpose flour

1 Tbs baking powder

1/2 tsp salt

1 cup milk

2 eggs

1 tsp vanilla extract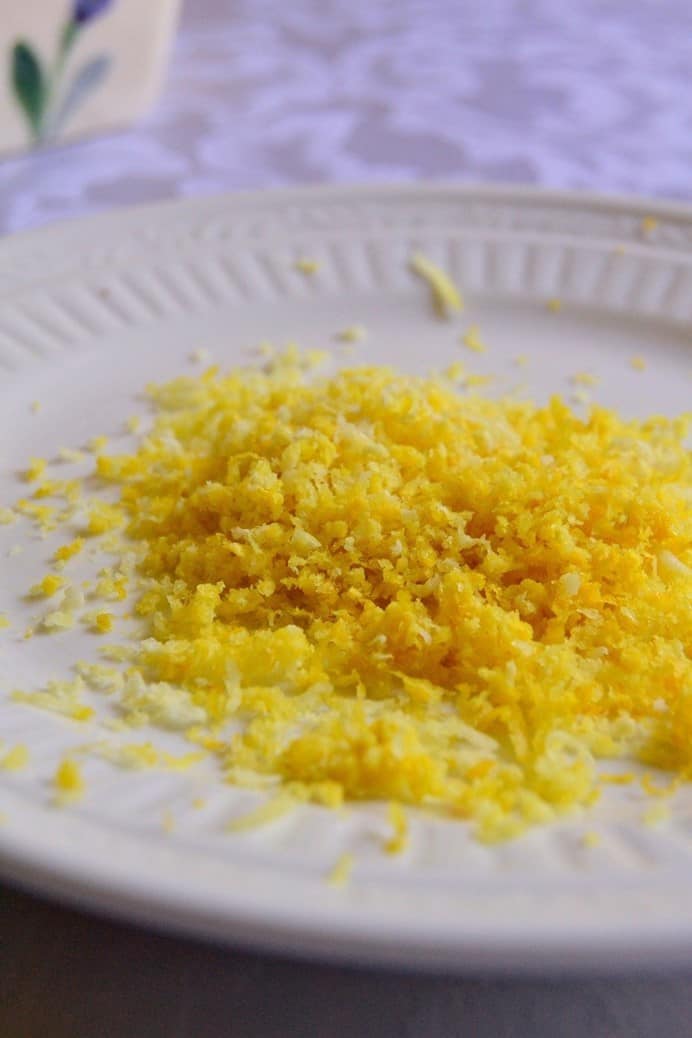 Honey Lemon Glaze:

3/4 cup powdered sugar

2 Tbs honey

1 Tbs unsalted butter

Juice from 1 lemon

1 tsp dried lavender

Preheat oven to 350 degrees F and butter a 9″ x 5″ loaf pan. You can find the ceramic loaf dish I used from Arousing Appetites here.

In a large bowl, mix together sugar, lavender, and lemon zest. Stir in flour, baking powder, and salt. In a separate medium sized bowl, whisk together milk, eggs, and vanilla extract. Slowly stir into dry ingredients until mixed. Pour batter into prepared loaf pan and place in the oven to bake for 55 minutes to an hour or until a toothpick inserted into the center comes out clean.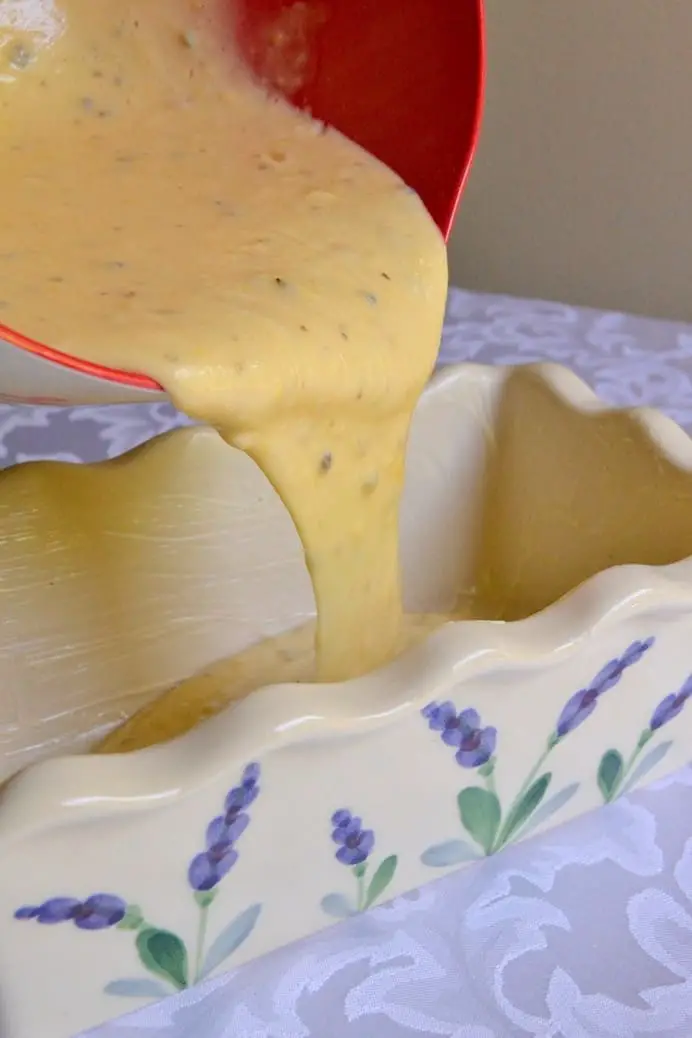 Allow bread to cool within loaf pan for 20-30 minutes before inverting the loaf onto a cooling rack to finish cooling another 15 to 20 minutes.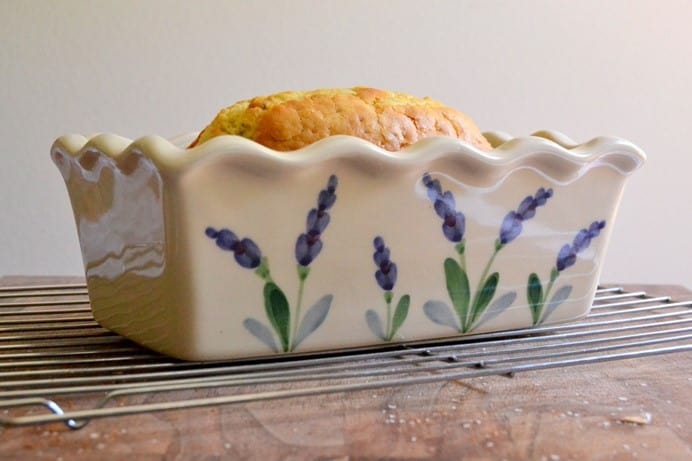 While waiting on the bread to cool you can prepare your Honey Lemon Glaze!

In a small saucepan, whisk together powdered sugar, honey, lemon juice, and butter over low – medium heat. Cook for 2-3 minutes or until butter is melted and mixture is smooth. Remove from heat. Cover a large cookie sheet or serving dish with wax or parchment paper. I chose to messy up my cutting board instead so it's whatever your clean up preference is! Once the bread has cooled, place it on the prepared dish and then slowly pour glaze over the top until completely coated.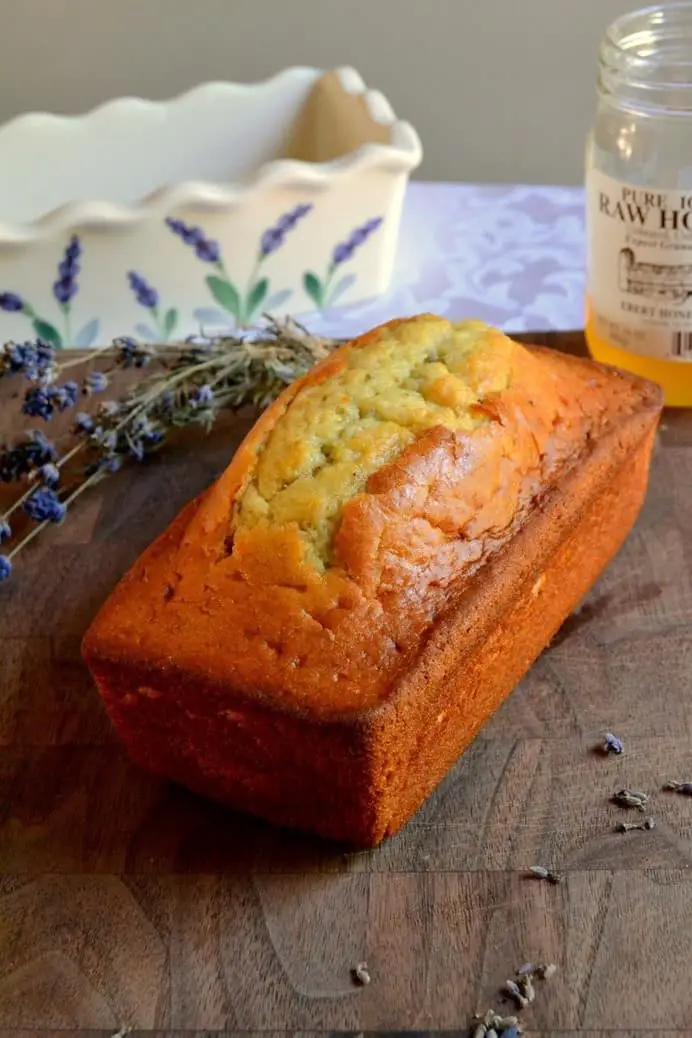 Sprinkle remaining dried lavender across the top, slice it up, and serve! Store in an airtight container at room temperature until ready to serve.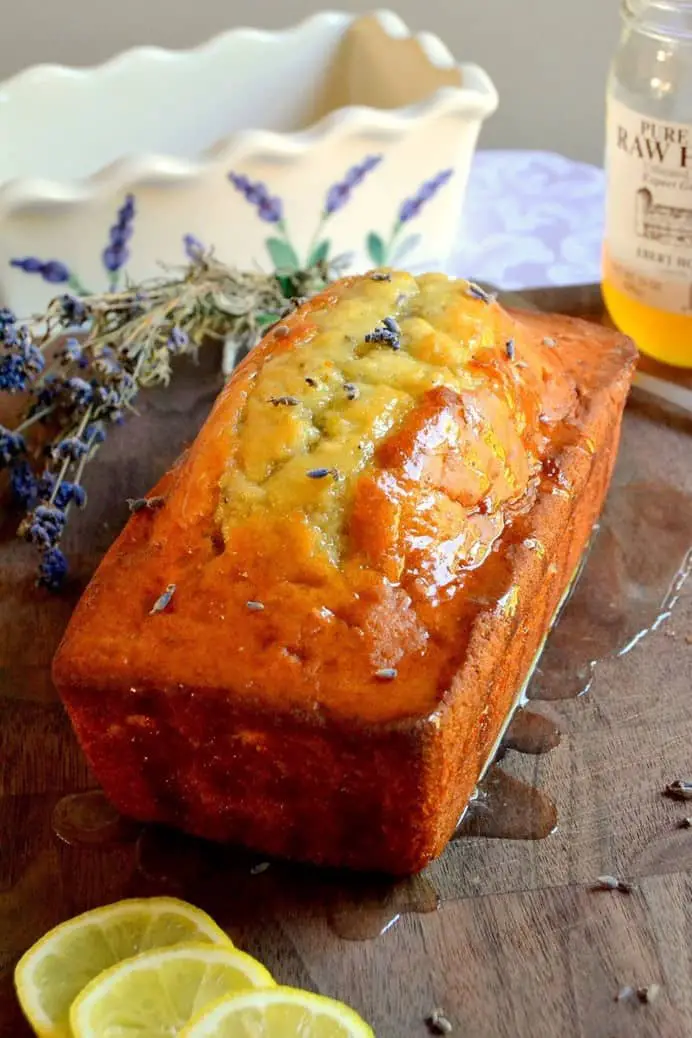 Enjoy!