20+ Flattering Hairstyles To Make Your Nose Appear Smaller (2022 Updated)
When you shop through links on our site, we may earn an affiliate commission. This educational content is not intended to be a substitute for professional advice.
For thousands of years, the female, and male, beauty standards have generally revolved around the body type as well as the appearance of one's face, or facial features. Those with prominent eyes, lips, jawlines, and cheekbones were the ones winning the genetic jackpot. Those standards are the same even nowadays. It is believed that these are the factors determining universal, classical beauty that apparently everyone finds beautiful. But, what about prominent noses?
A prominent nose seems to be a bigger deal for women than men. For centuries, even in ancient Greece and Rome, men with prominent noses were considered strong-built, manly, and courageous. Women, on the other hand, were simply considered, well, not beautiful.
Nowadays, the majority of women with prominent noses seek solutions in the form of rhinoplasty or look for a cheaper way to make the nose at least appear smaller. Even men are becoming more and more conscious about having a prominent nose. We have to say that having a prominent nose is nothing to be ashamed of; it is not something you should ever want to hide.
But, considering how judgemental the world is, especially on the Internet, we've decided to help everyone out a little bit. We'll be recommending some interesting hairstyles to make your nose appear smaller and emphasize the parts of your face that you really like.
So, without further ado, let's get started!
Short Hairstyles To Hide The Nose Effectively
Layered Bob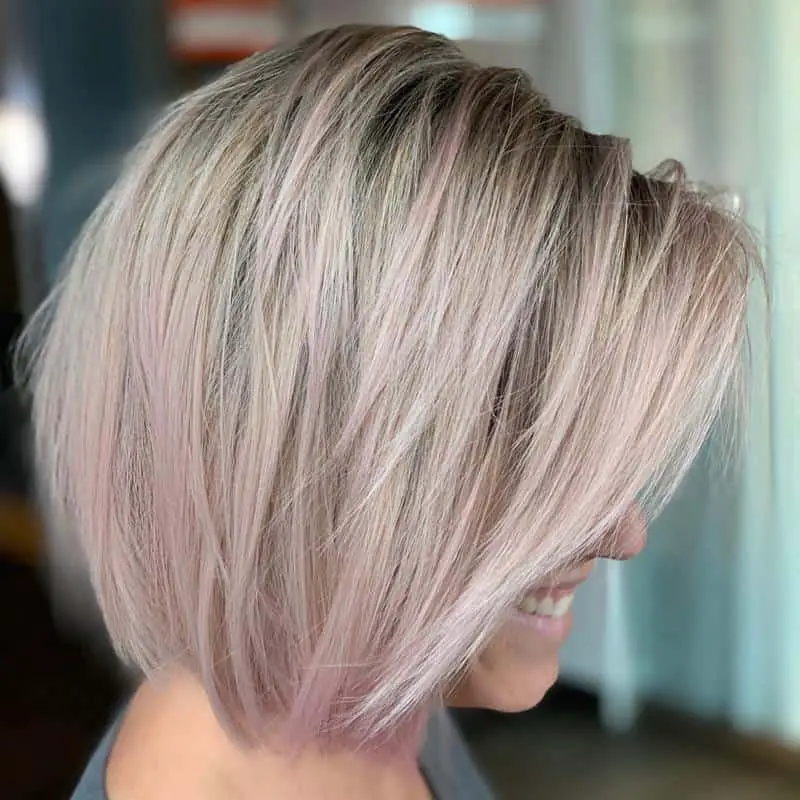 A layered bob is a super hip hairstyle. Sitting around the jawline at its longest, a layered bob is a haircut that has hair cut at different lengths to ensure texture, movement, and volume of the hair. It is a perfect choice for women with thin hair who seek volume, or women with thicker, more dense hair, seeking thinning out.
This hairstyle is generally accompanied by a one-sided bang, which is perfect for making the nose appear more petite. With this hairstyle, the attention shifts from the nose to the hair layers, and lower parts of your face (the jawline and the lips). So, by putting on a killer, bright lipstick, you'll achieve an even more effective distraction away from the nose.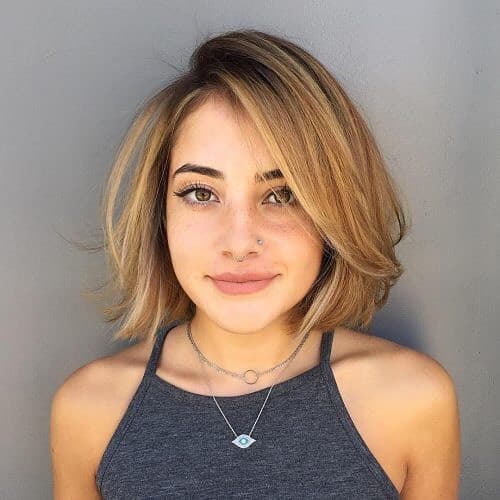 Lob Haircut (Long Bob)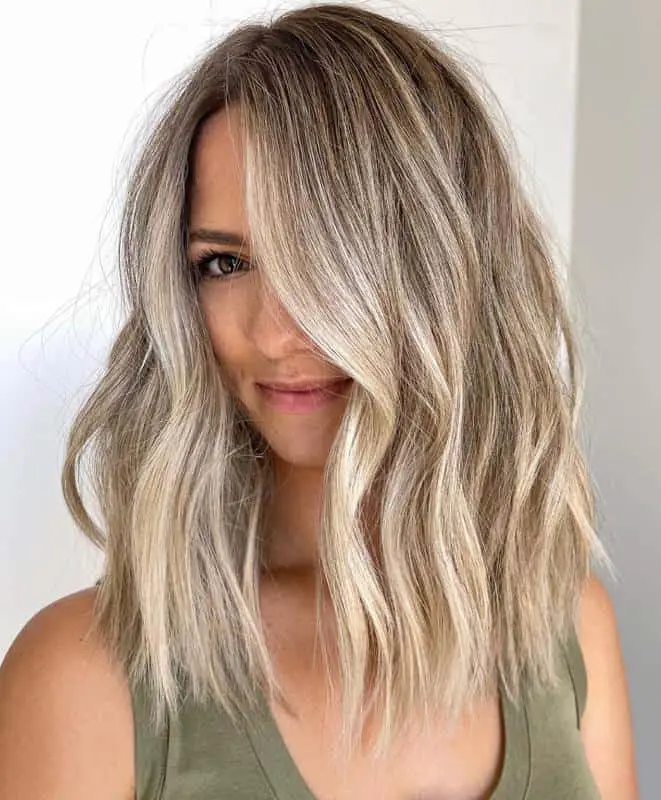 If a layered lob is too short for your taste, you can always go for the middle ground and get a lob (long bob). A lob is a versatile and effortless haircut that fits all kinds of face shapes; whether you have a round or diamond face shape or even an elongated face, a lob will look gorgeous on you regardless.
A lob is one of the most sought-after haircuts among celebrities, so you'll see celebs like Natalie Portman, Charlize Theron, and Mila Kunis rocking this haircut like there's no tomorrow.
Just like a regular bob, the lob also features layers, especially in the front of the face, which allows it to give you a sided, curtain-type bang. This will not only make your nose appear smaller, but also give you a sense of mystery and sensuality. It is a super feminine cut that will draw attention to all the parts of your face you're proud of.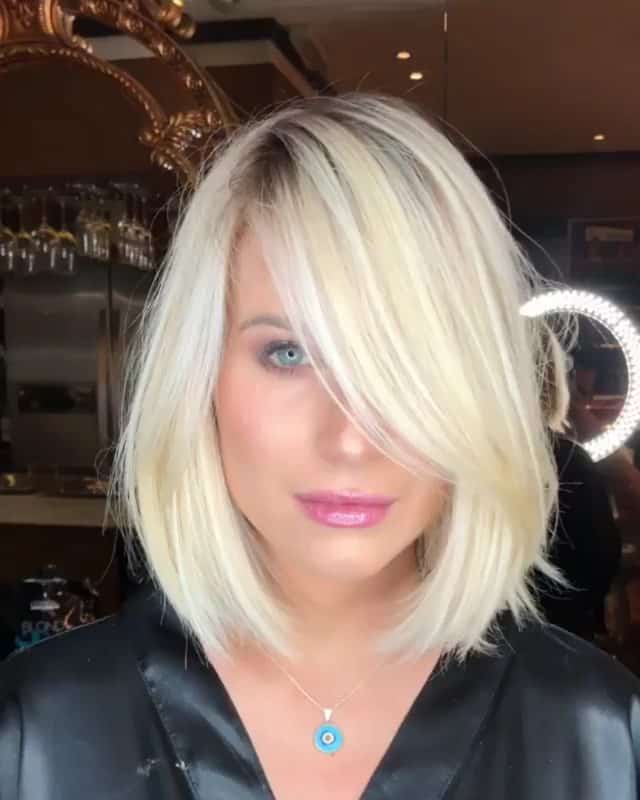 Hair Coloring and Highlights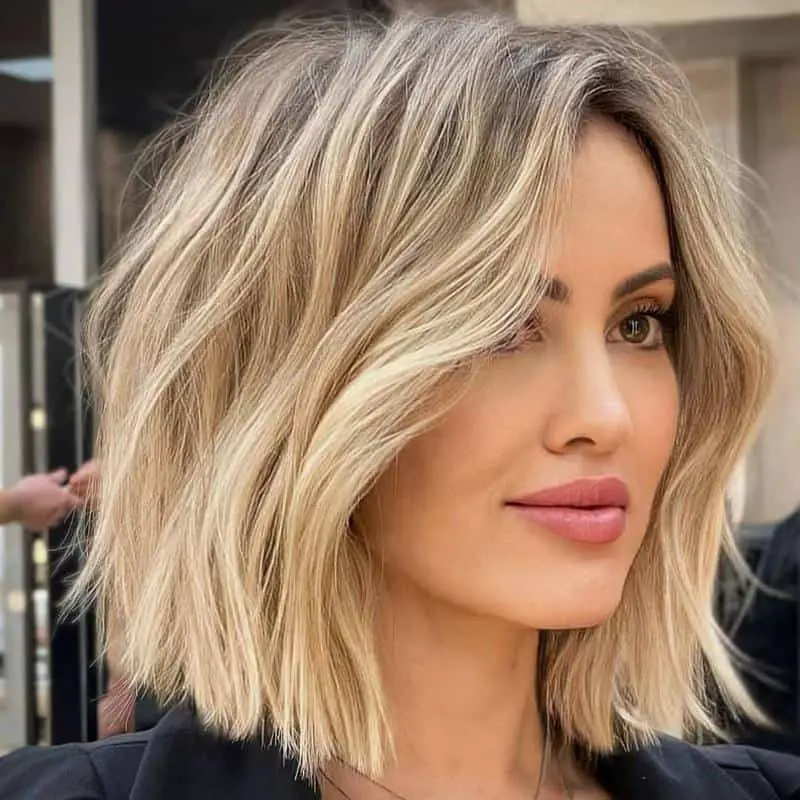 Some hair colors tend to attract more attention to the center of the face than others. So, to make your nose appear smaller, you may consider going for light hair coloring, or even highlights. It is essential that your hair color reflects the sunlight, rather than attracting it. This will make your face brighter and in tune with the hair color, which shifts the attention from the center of the face, or the nose, to the overall face and hairstyle. You should avoid hair colors like black, dark brown, burgundy, etc. Instead go for colors like light brown, wheat color, ashen, or blonde.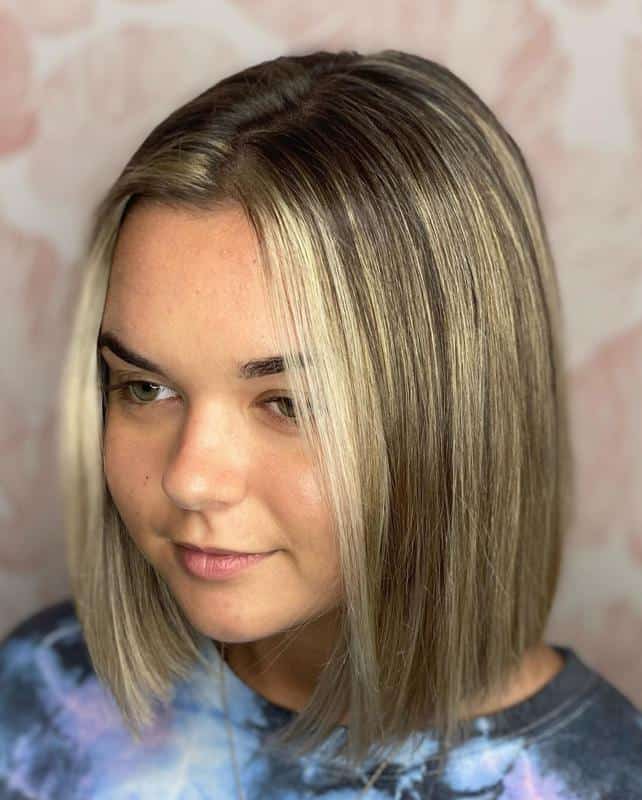 Medium Length Hair Style To Make The Nose Appear Smaller
Beach Waves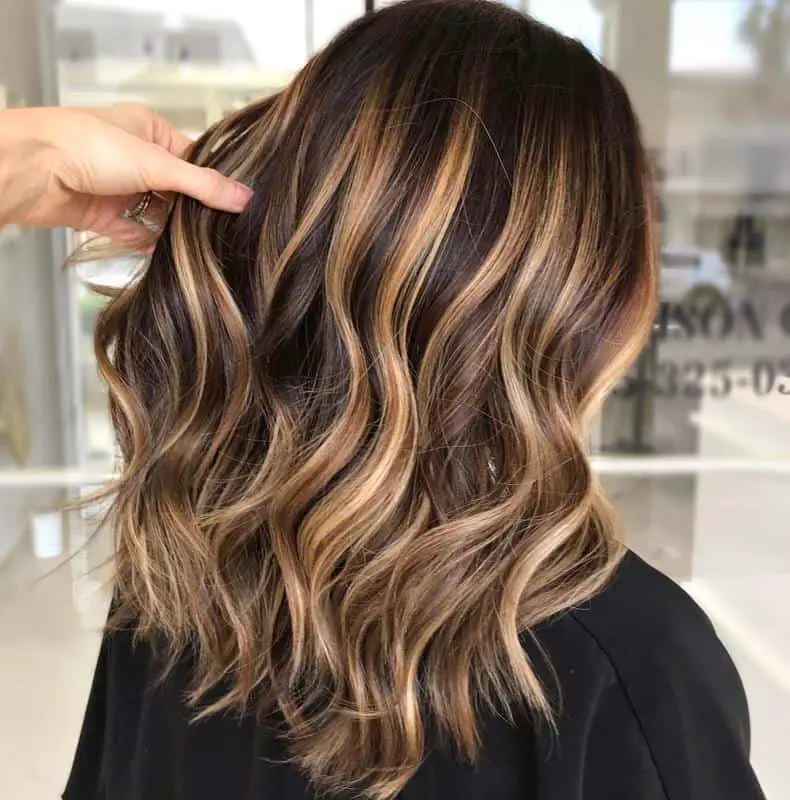 Medium-length hair is perfect for soft beach waves. This is a great hairstyle idea for those looking to hide a prominent nose and make it appear softer and more petite. Soft beach waves make the whole face appear soft, so even if you have sharp edges or a sharp nose, the waves will soften everything up and accentuate the soft parts of your face, like the eyes, the cheeks, and the lips. Your features and the whole face will soften up and make you appear more approachable and friendly.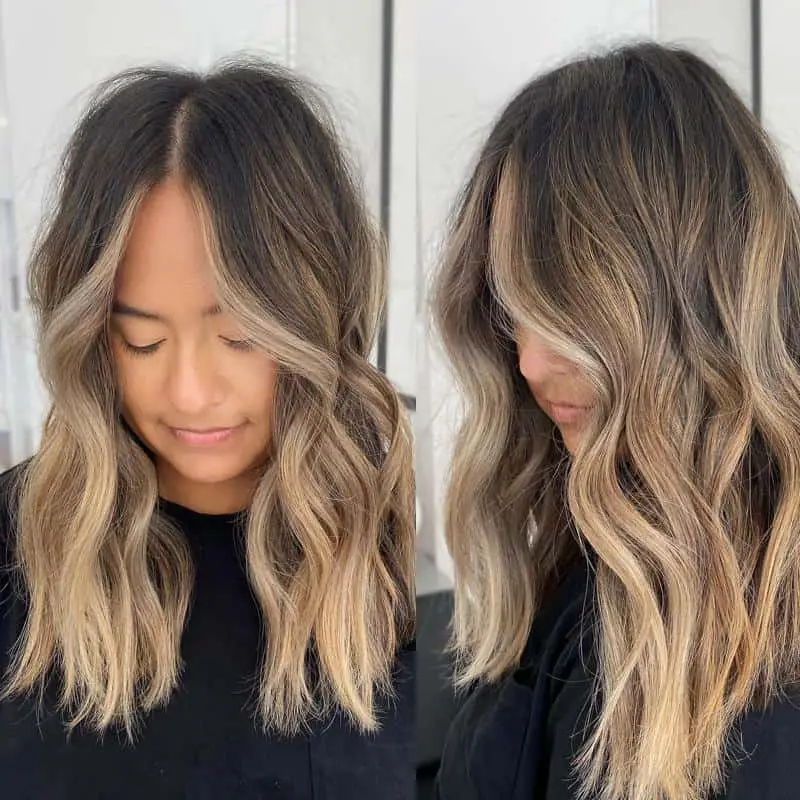 Side Bangs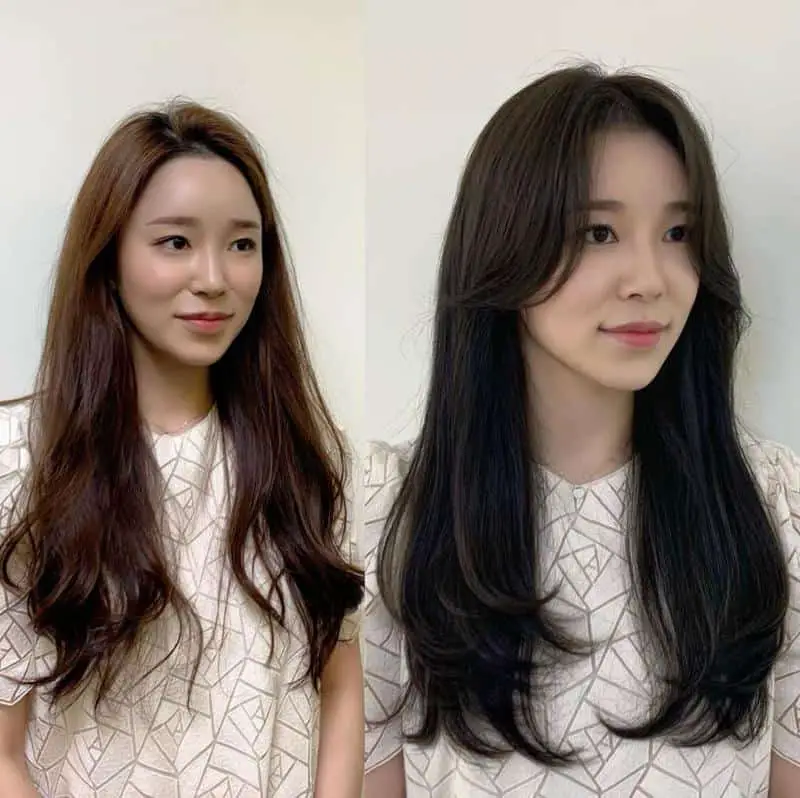 If you don't want to change your hair drastically, but you still want that 'hide the nose' effect, then you should simply get a side bang. A side-swept bang is a perfect way to make medium hair interesting, and shift the attention from the center of the face to the bang, the hair, and the lower parts of the face, like the lips or the jawline. This is also an excellent hairstyle if you want to make your neck more emphasized. The bang will simply frame your whole face in such a way that the attention is anywhere else but the nose.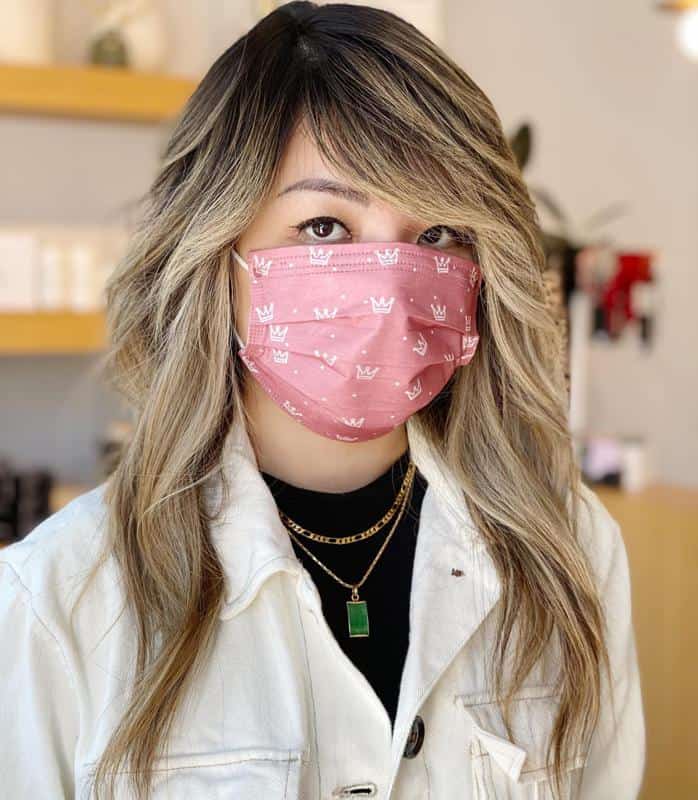 Teased Hairstyle (not the 80s and 90s kind)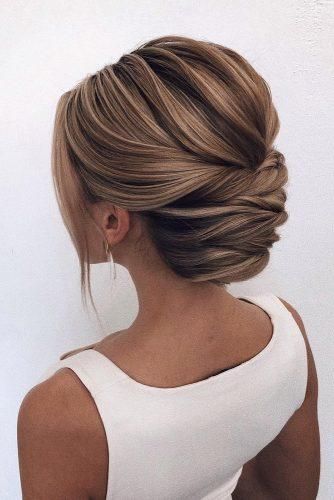 Another great hairstyle for medium-length hair that will make your nose appear smaller is the 'teased' hairstyle. Teasing is a styling method that comprises bunching the roots of the hair to achieve a bigger hair height. This is basically a volume-achieving hairstyle, which is proven to make your whole appearance a bit dramatic, drawing attention to the hair from the center of the face. It is best to tease the hair and tie it up in a ponytail.
This hairstyle can be damaging to the hair, so make sure to only use it as a secret weapon for special occasions, like a wedding ceremony, a festive party, or a red carpet-like event.
Long Hair Hairstyles to Shrink The Nose
Curly Hairstyle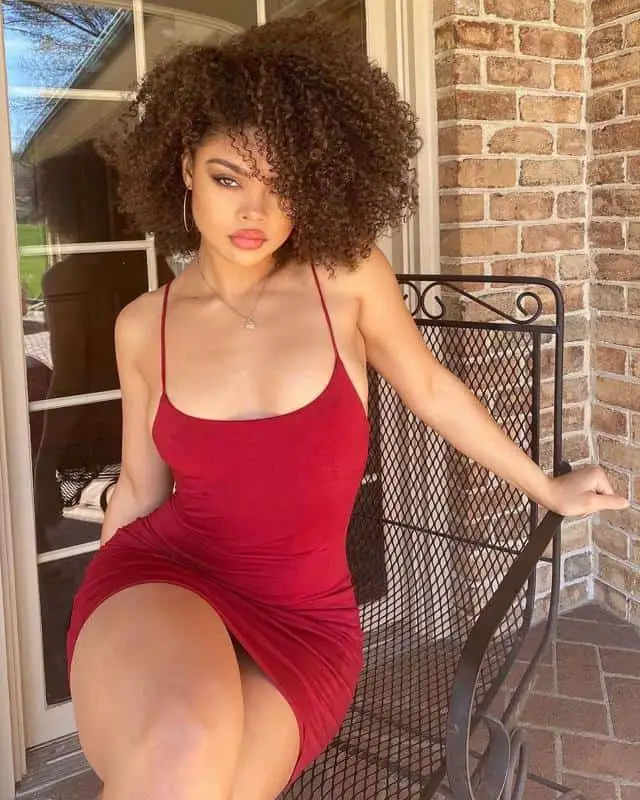 Curls are an excellent way to shift the attention away from the center of the face. Because curls add volume to your hair, they make your face appear smaller, hence shrinking the nose as well. Curls are an excellent solution for long hair, so you can choose between small curls, wavy curls, or soft curls, depending on the occasion and the look you want to achieve. Curly hair also softens your sharp edges, so they're excellent for pointy, sharp nose shapes, as well as sharp jawline or prominent cheekbones.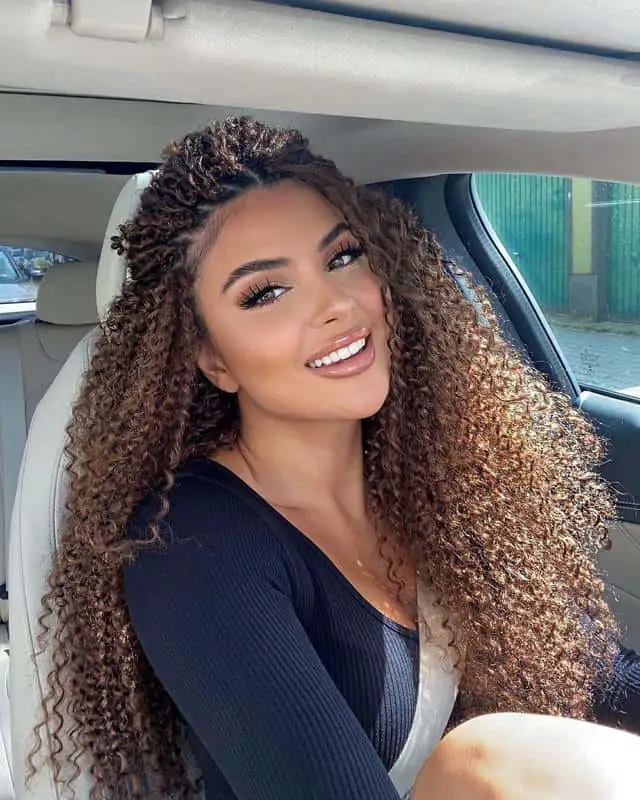 Side Part Hairstyle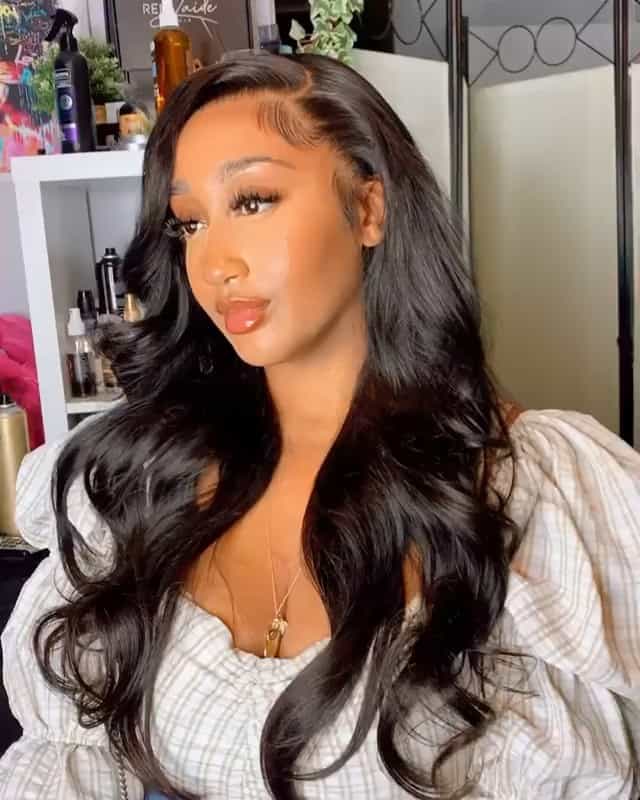 Side part hairstyles are excellent for those with long hair but no bangs. Adjusting the deep side part allows you to shift the hair volume to one side. This way, you're also shifting the attention from the center of the face or the nose (which is usual with the middle part) to your eyes, cheekbones, and jawline.
A side parting has this excellent effect regardless of the color of the hair; it will work well with dark hair colors just as well as it works with light, blonde hair colors. However, in order for the side part to stay in place due to the length and the weight of your hair, you'll have to do some hair styling. So prepare a hairspray and a rat tooth comb to really make this look stand out and stay put.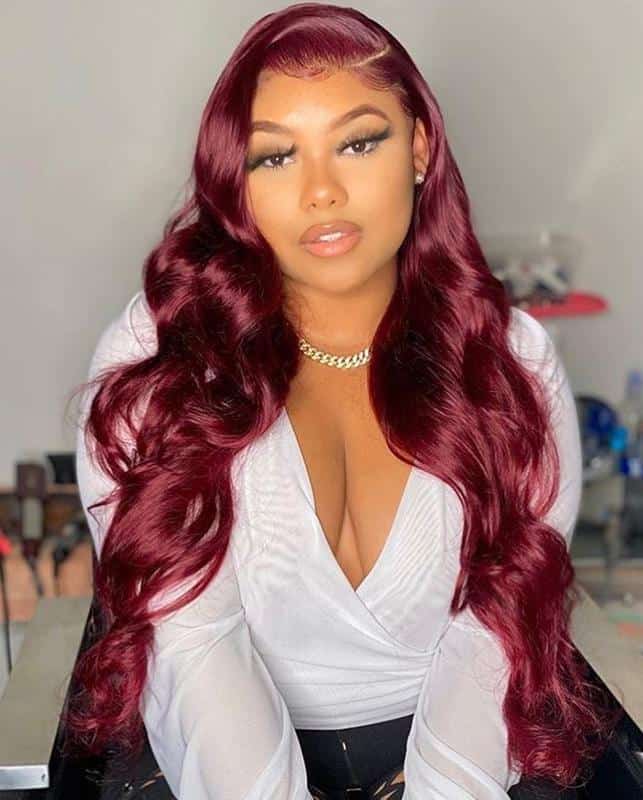 Layered Haircut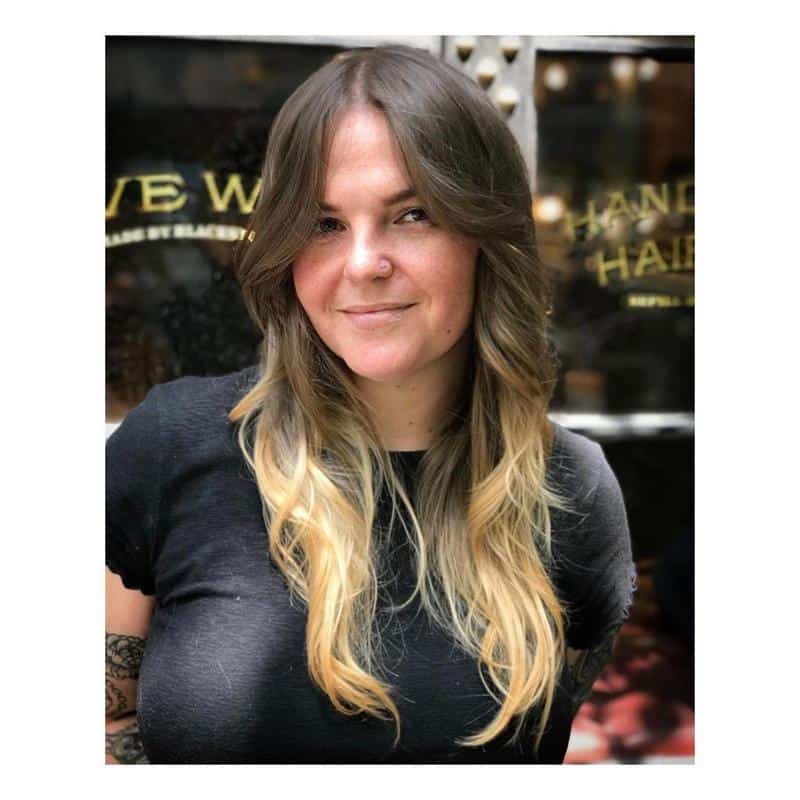 Long hair is perfect for a layered haircut. By layering the hair, you can achieve different textures and volume, as well as asymmetry in the front where the attention is on the face.
Layering makes the hair look both uneven and put together at the same time, which ensures you always have a good hairstyle, even without going to the hairstylist. Layered hairstyles are perfect for those with sharp edges and a sharp, prominent nose. They soften out the facial features and shift the attention from the face to the multi-structured hair.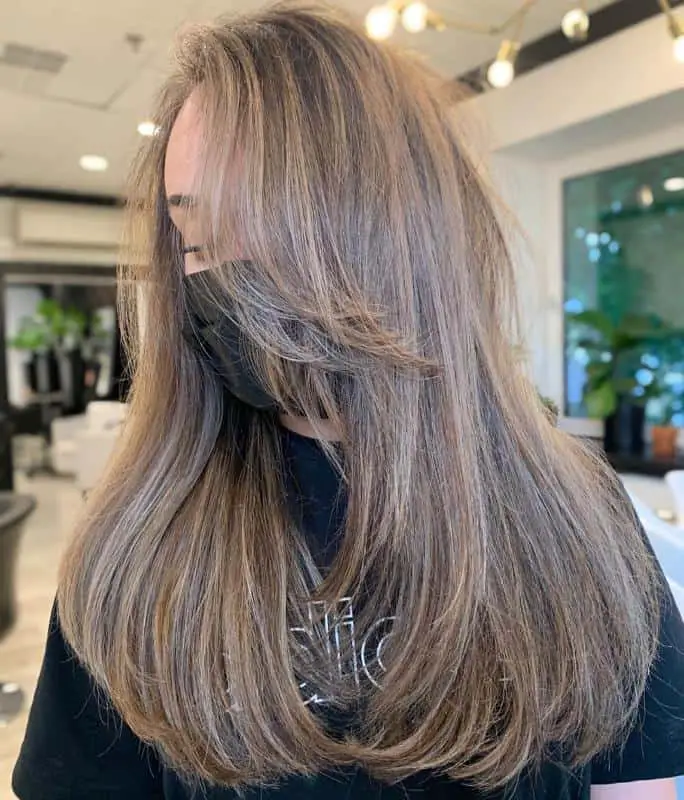 Hairstyles For Men to Shrink The Nose
Combed Back + Low Fade – this hairstyle is perfect for men who want to appear put together, but also draw attention away from the prominent nose. The hairstyle alone is so attention-grabbing that the center of your face won't be the first thing people notice. Instead, the emphasis will be on your eyes and eyebrows, or your beard and jawline.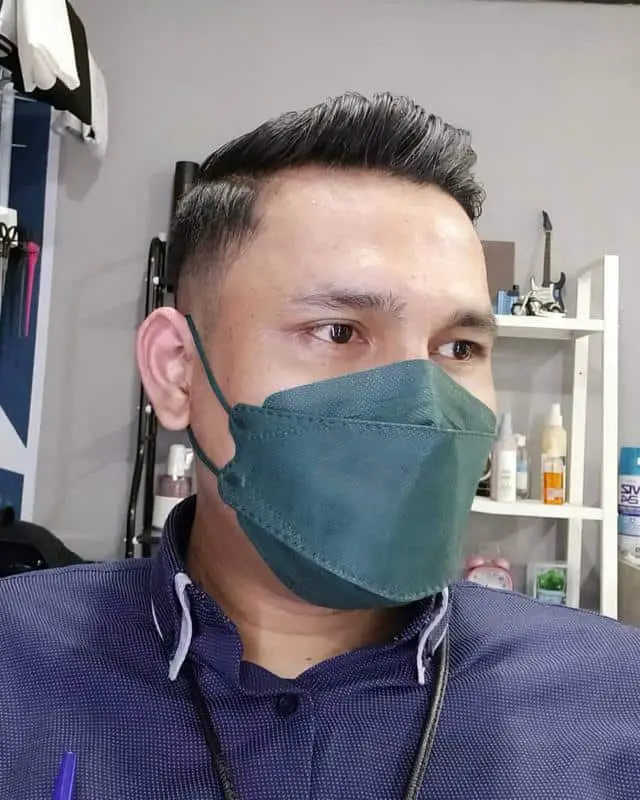 Wavy + Fade or Trim – this hairstyle is super flirty and will make any man feel like the most handsome man in the world. It is a flirtatious haircut that doesn't require frequent styling. It makes you appear effortlessly handsome by shifting the focus from the central part of the face to the hairstyle, the eyes, and the jawline. You will always appear put together, as well as friendly and easy-going.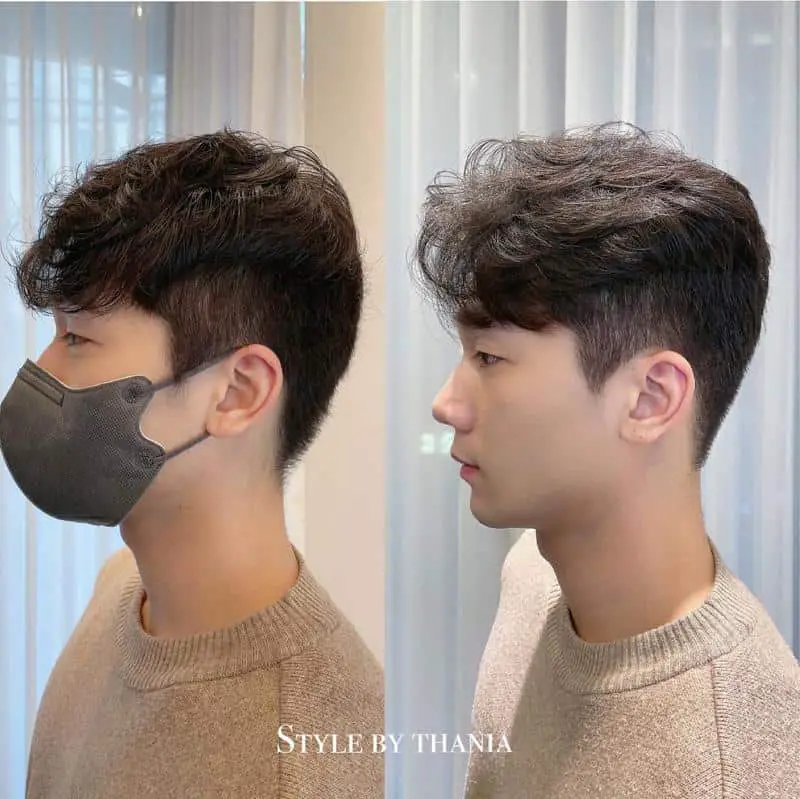 Long + Messy or Wavy – this is the haircut that will make you stand out wherever you go. The longer, wavy or messy hair will make you appear effortlessly handsome, as well as super friendly, approachable, and adventurous. Men with such hairstyle are often perceived as world travelers, interested in the finer things in life. The way hair distracts away from the prominent nose effectively, while drawing attention onto the eyes, eyebrows, lips, and beard.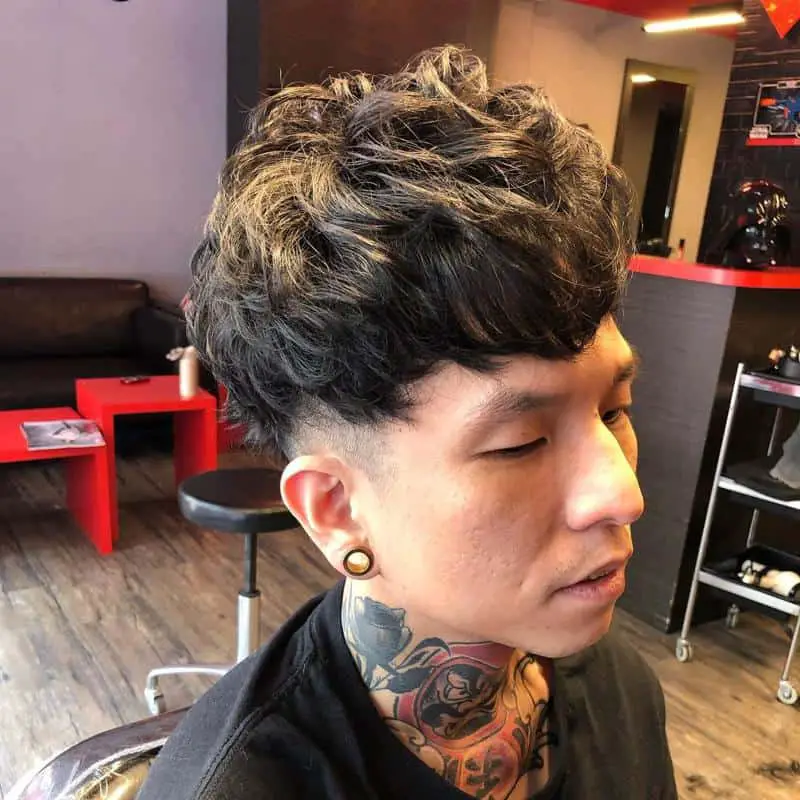 Frequently Asked Questions
Do Bangs Look Good For a Prominent Nose?
Now, it depends on the type of bangs you're going for. When it comes to a prominent nose, it is best to go with side bangs, which effectively hide and shrink the nose while emphasizing the eyes, cheekbones, and lips. Regular, forehead-covering bangs, might put too much attention on your nose and make it appear even more prominent than it is. So, we would recommend going for curtain-type of bangs or side bangs for a more effective nose shrinking.
Also Read: Top 30 Medium Layered Haircuts With Bangs (Different Color)
Which Hair Lenght is Better For Nose Shrinking; Short or Long?
The best hair length for a nose shrinking effect is medium to long hair. Having excess hair makes it easier to style it in a way that will make your face, and nose, appear smaller and softer. Longer hair is generally more distracting than short hair.
Short hairstyles need to be done by professionals regularly to make them stay put and cover the nose effectively. Longer hair doesn't require such treatment; once in a while you can get a hair layering or a side bang to shift the attention away from the nose.
Does Nose Shape and Size Determine Your Hairstyle?
Generally, people with small, petite nose shapes don't have to think too much about hairstyles affecting the nose appearance or prominence. However, sometimes the shape and the size of the nose can make it easier to understand what kind of hairstyle will look the best on you. For example;
People with a longer nose or face look the best with a layered, wavy hairstyle, accompanied by a side bang or highlights. Think of Sarah Jessica Parker as a great example of such a nose/face shape and size.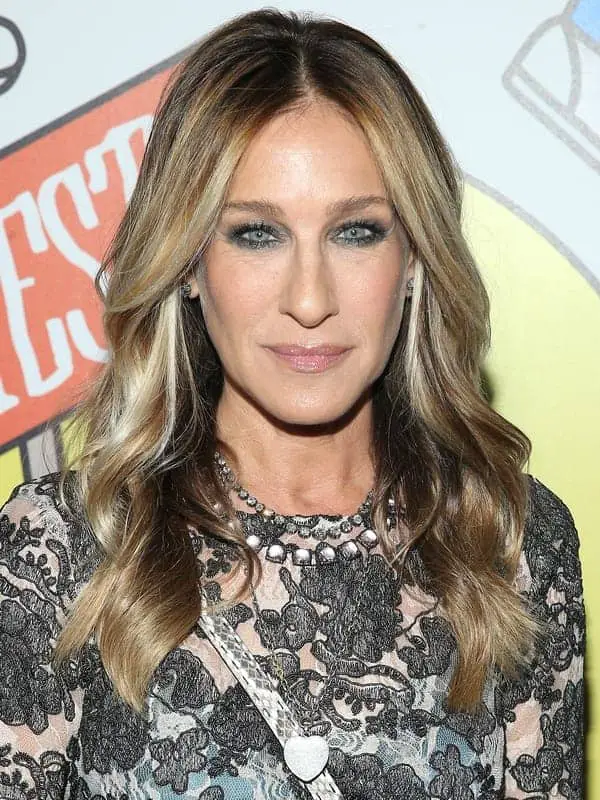 People with a prominent nose and forehead (or oval/heart face shape) look the best with a short bob with bangs, long hair with a side part, or even a wavy lob. Think of Rihanna as an excellent example of having the oval face shape work in her favor to the fullest.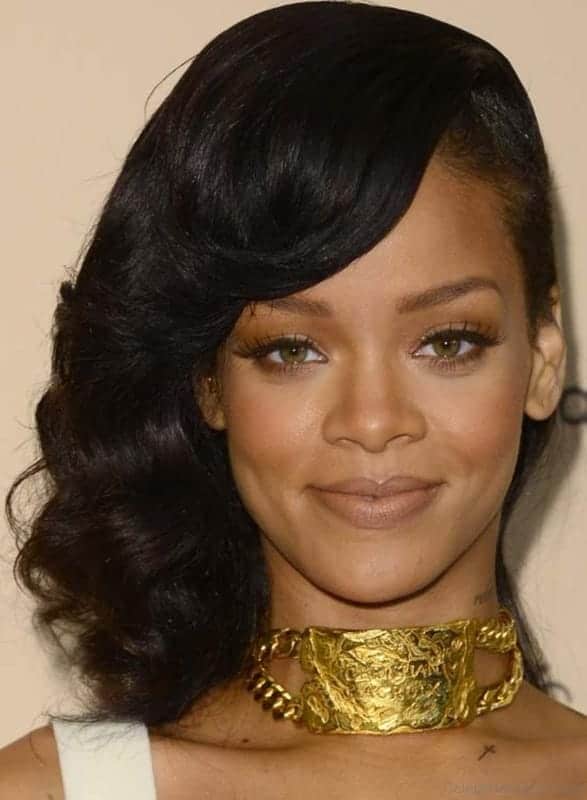 Final Thoughts
We hope you'll find this article helpful and informative. The next time you decide to get a haircut, consider the aforementioned info, talk to your hairstylist and see which haircut appears to fit your face and nose shape the best.
Having said all this, we would really like to encourage our readers to embrace their natural beauty and their unique nose. Some of the most beautiful women in the world have or had a prominent nose; think of Scarlet Johansson, Audrey Hepburn, or Anne Hathway. Your nose and facial features make you unique, so don't throw that away just because society thinks you should hide yours with some hairstyle you may not even like.
Also Read: