50+ Incredible Good Hairstyles for Those With Big Ears (2022 Updated)
When you shop through links on our site, we may earn an affiliate commission. This educational content is not intended to be a substitute for professional advice.
People with bigger ears tend to stress about their looks and feel insecure. But you should not put your worries there! It is all about the style – if you do it correctly, you will have your desired result. Sure, it is the 21st century, and there are many options, including surgeries. But why would you even go through any of that?
All you have to do is suitably design your hair! Thus, we collected for you various choices. For sure, you will find some matching your face shape. Find below 35 incredibly good hairstyles for those with big ears.
35 Incredible Good Hairstyles For Those With Big Ears
#1 Long Hair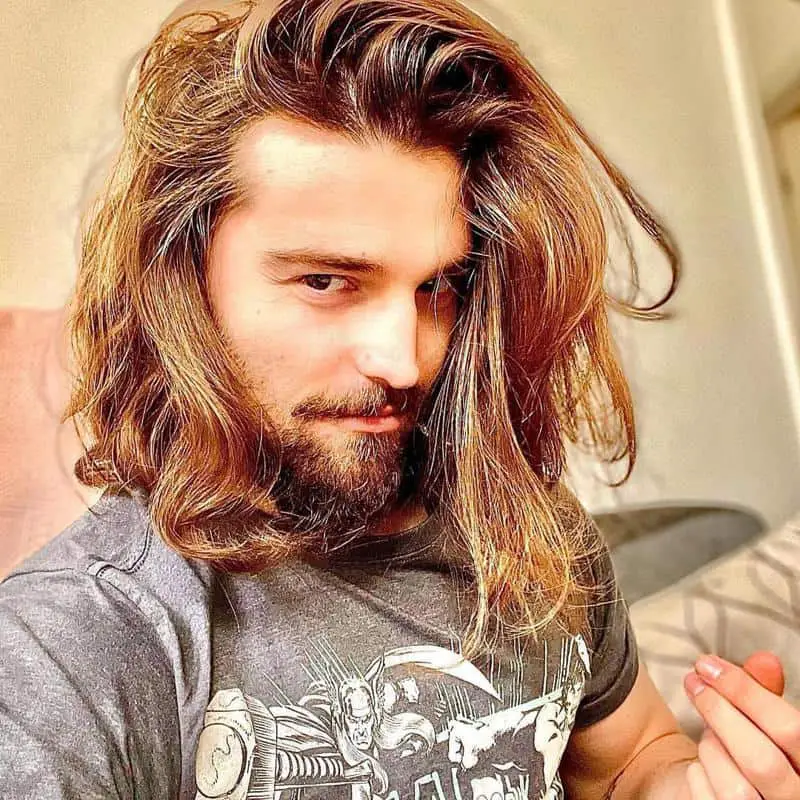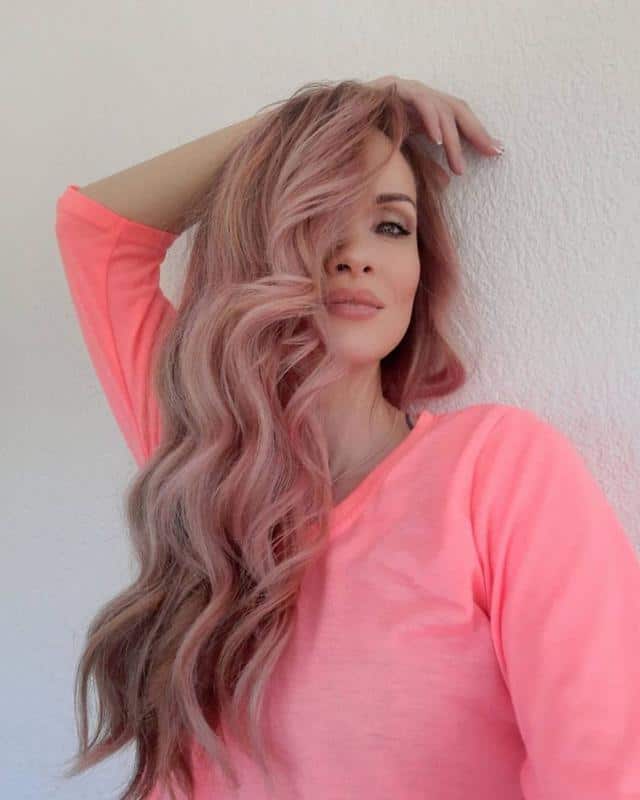 A man with long hair seems hot because you must be confident to wear it like that. And a woman with long hair seems pretty because it is feminine for them. Plus, it will hide your ears, so it is a win-win situation!
#2 Short Hair Is Fine Too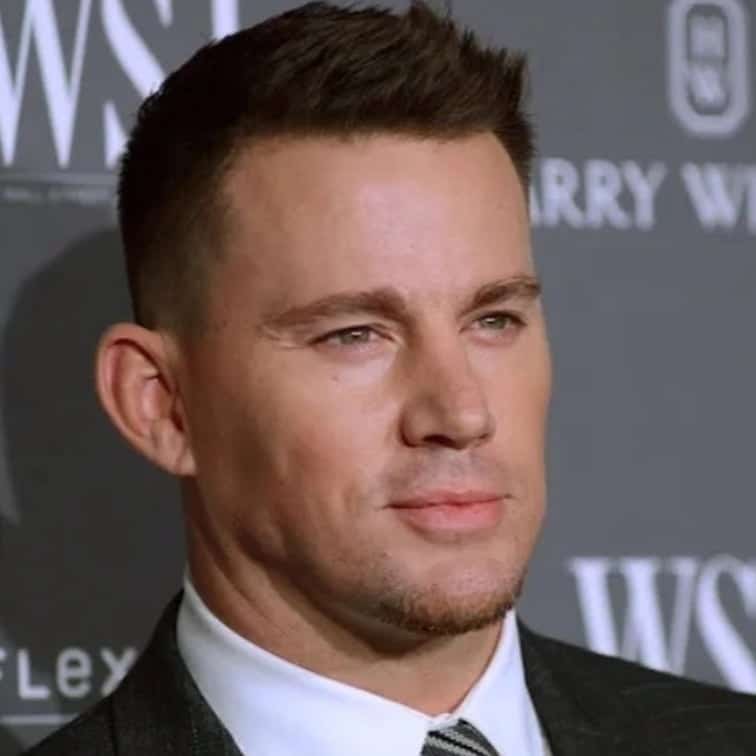 Loving short hair? You do not need to give it up because you are insecure with the size of your ears. But you will have to trim the arches lower, and the sides may remain elongated. And voila!
#3 Short Hair – Long Bangs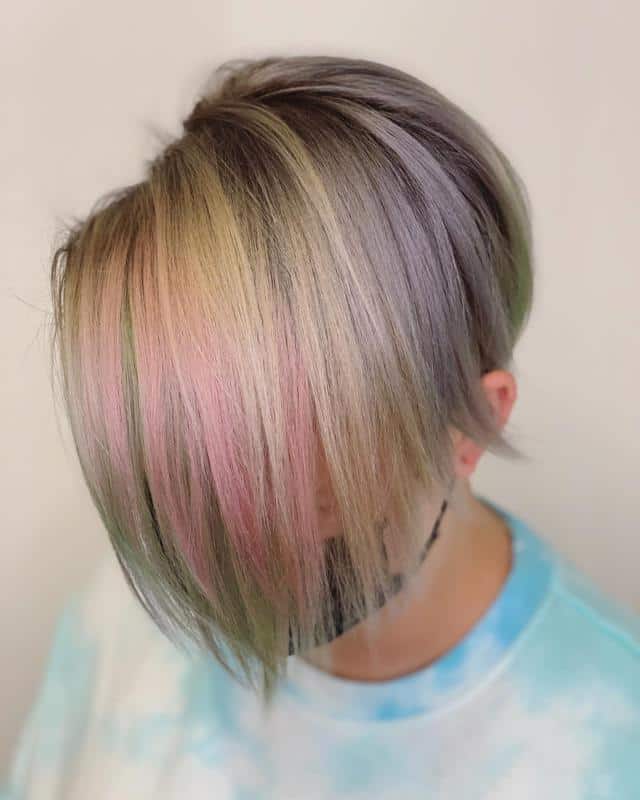 Pixie became popular in the 1950s and has never left trending ever since! It is low maintenance and saves you a lot of time in the morning! Leave long bangs on the sides, and your ears are covered!
#4 Bob Haircut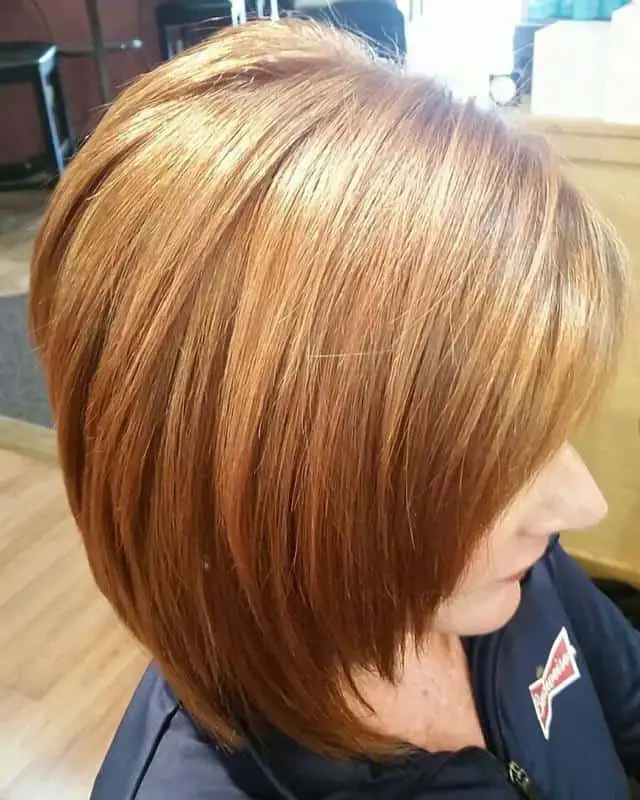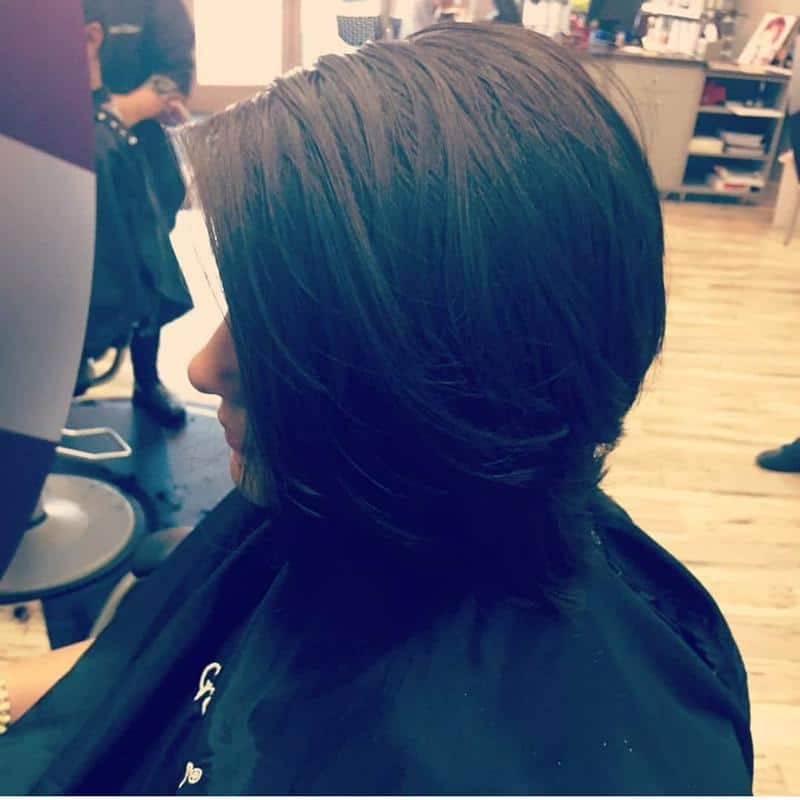 A bob – haircut loved by hipster males and chic females. Besides looking very decent, it is low maintenance! There are many types of bob haircuts, and we prefer it layered, what about you?
Also Read:
#5 Sideburns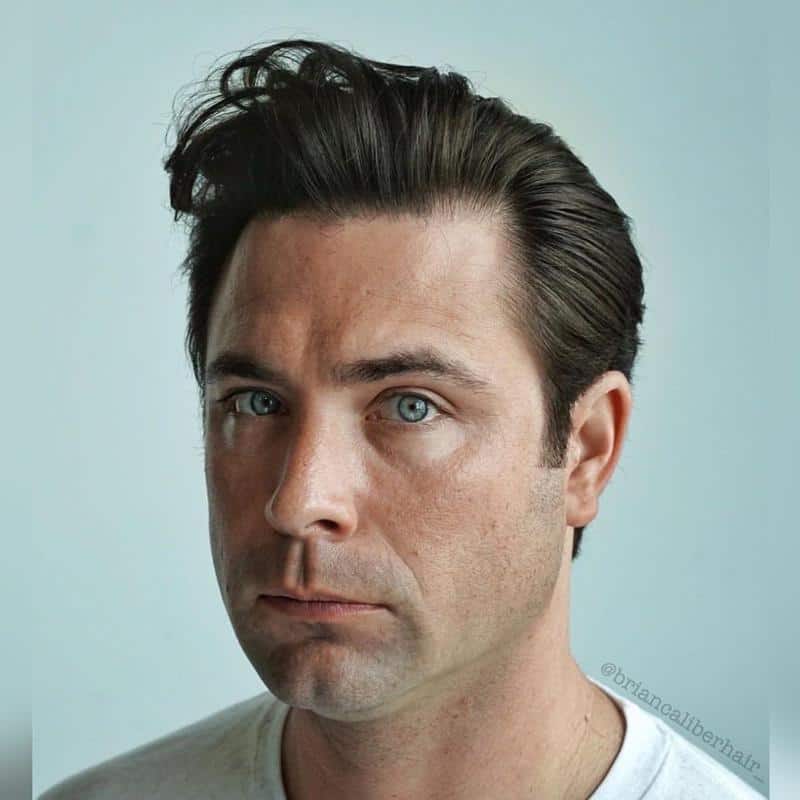 Keep your sideburns on a medium length. Do not let them be too long because then they will not look neat. It is an effortless haircut – all you have to do is trim it once in a while. But the result of hiding your ears is there!
#6 Sideburns With Beard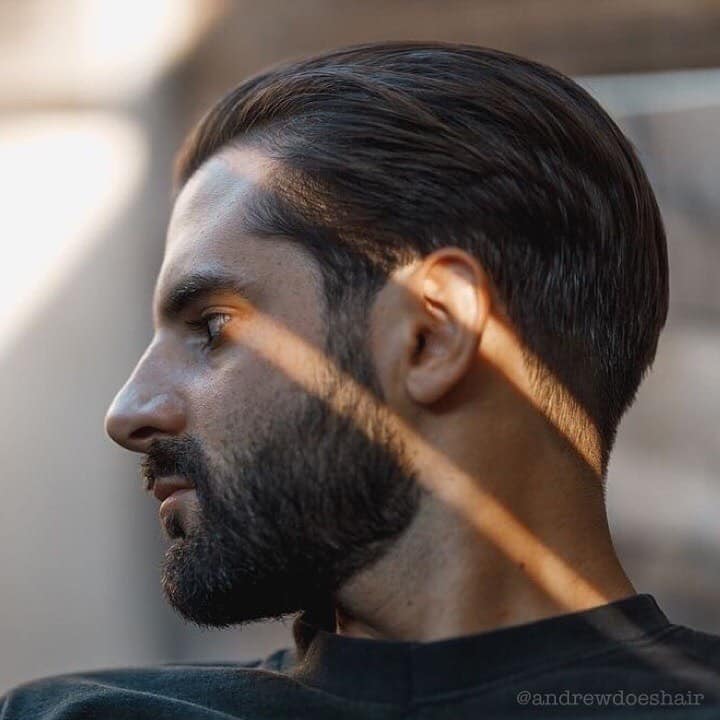 Let us face it – a beard can resolve most of the problems! And sideburns and beards are the perfect duos to resolve the issue with big ears!
#7 Quiff Hairstyle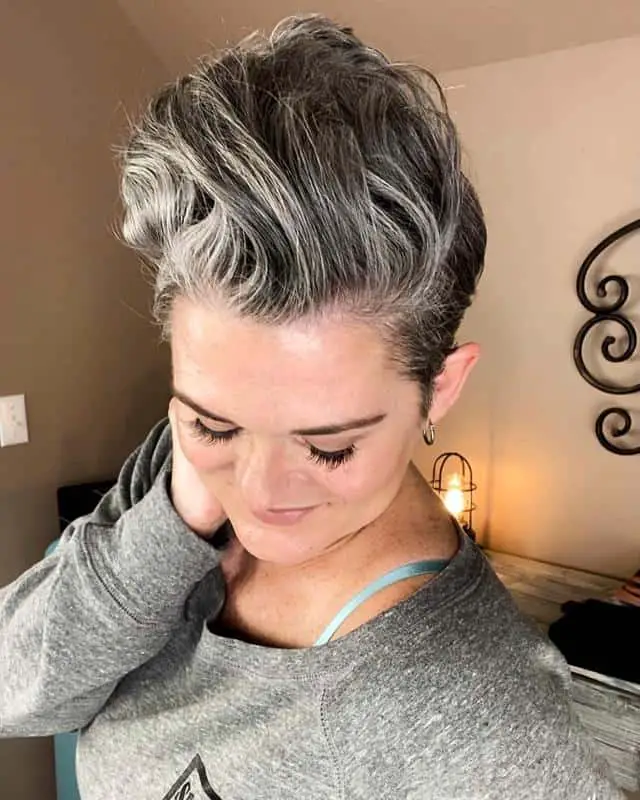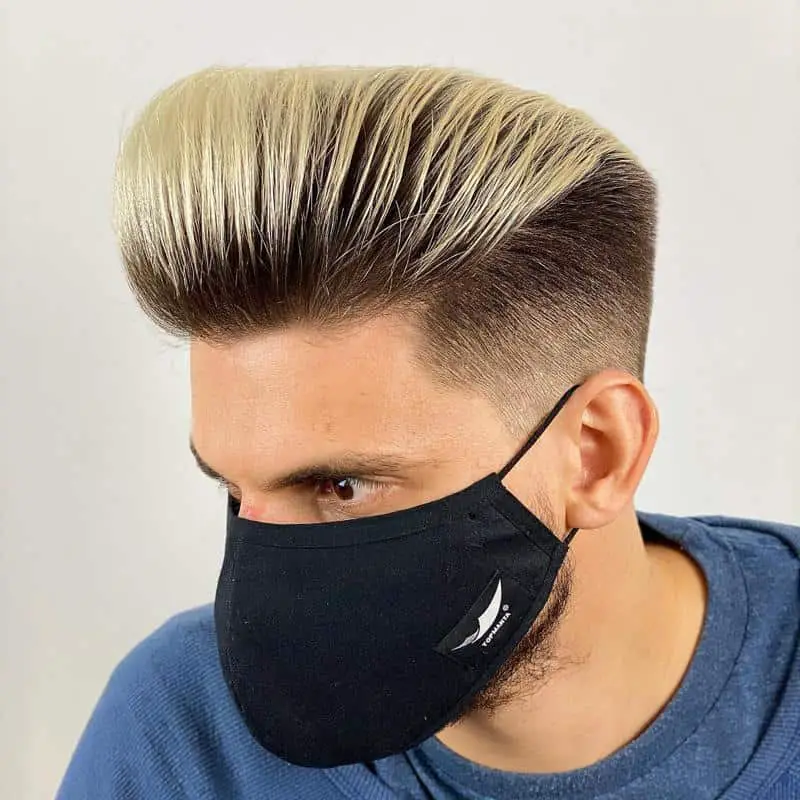 The quiff is a super popular haircut for men! But women wear it too if they are fierce enough! So, good news for you: it will take away awareness about your ears! Make the top longer, trim the back and sides – it is that simple!
#8 Tapered Short Haircut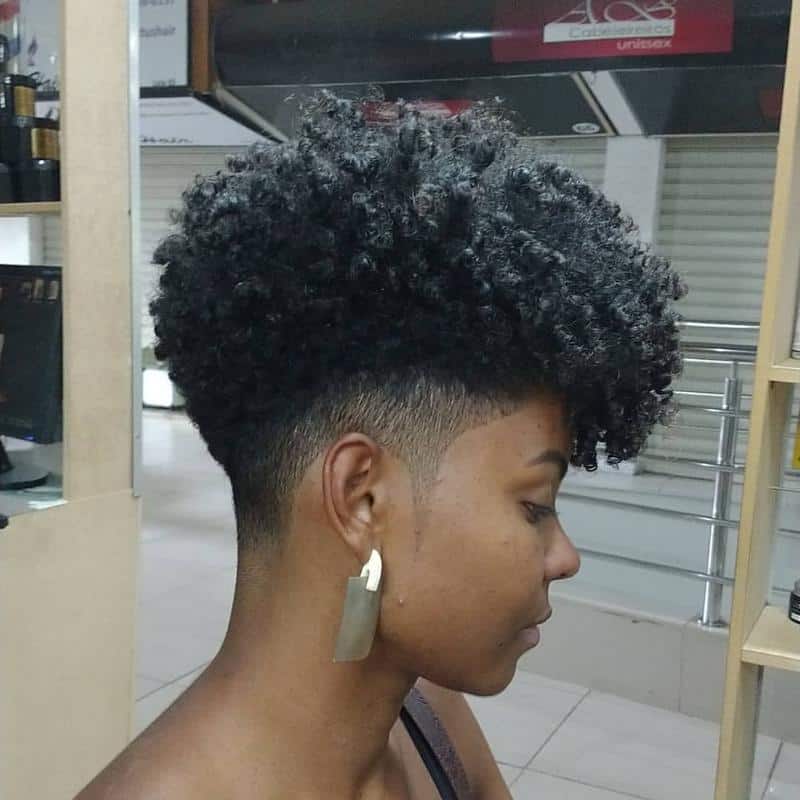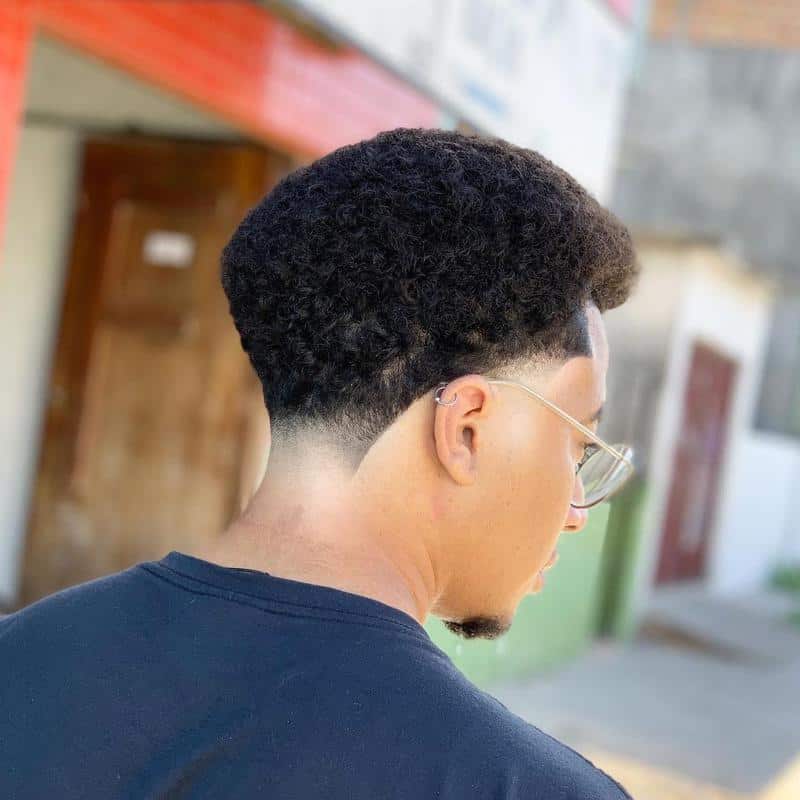 Cut your hair into classical men's style. And then add a taper fade! A taper fade will slowly modify your hair lenght since it will make it longer at the top and shorter as you go down following the nape of your neck. Plus, it will look even more stunning if you have naturally curly hair!
#9  Pompadour Hairstyle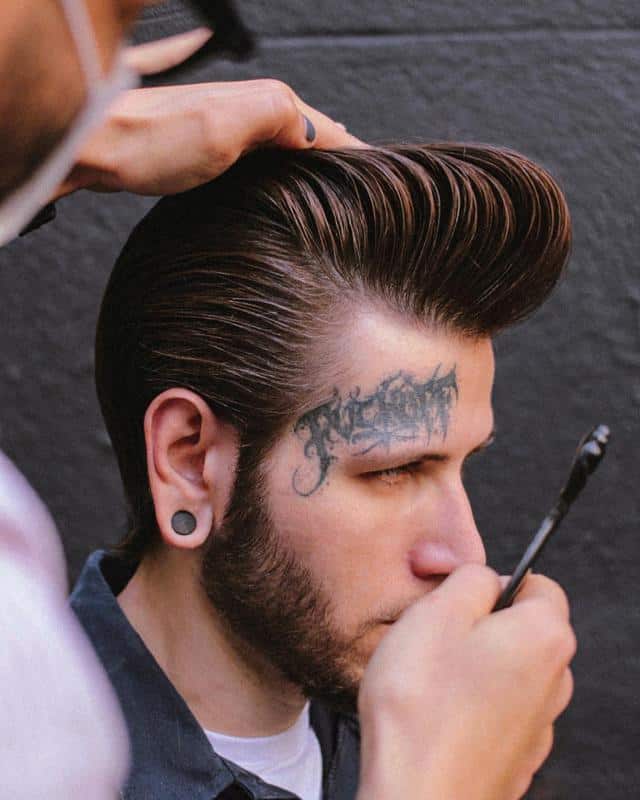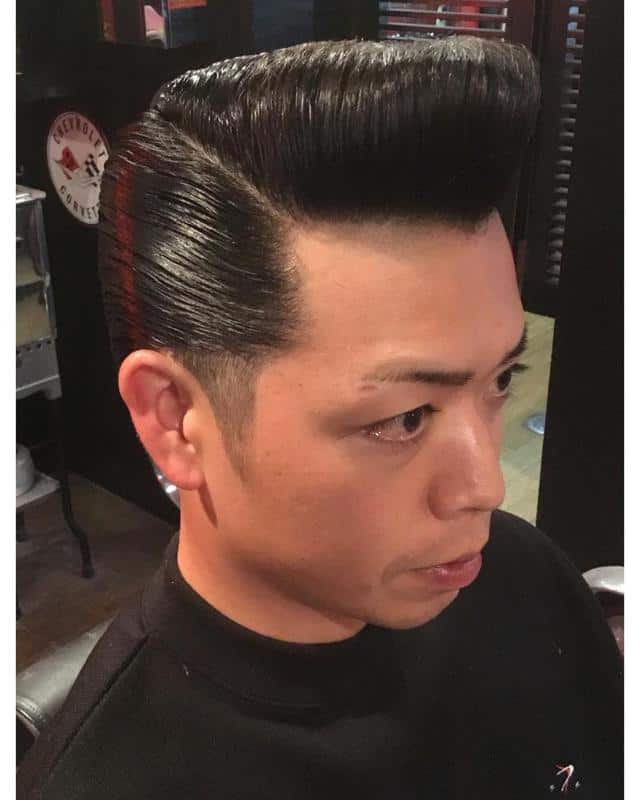 Pompadour is a super classy style that does not damage your reputation as a rebel boy. Set free your inner James Dean with this retro hairstyle! The bonus? All eyes will be on the top of your hair!
#10 Casual Hair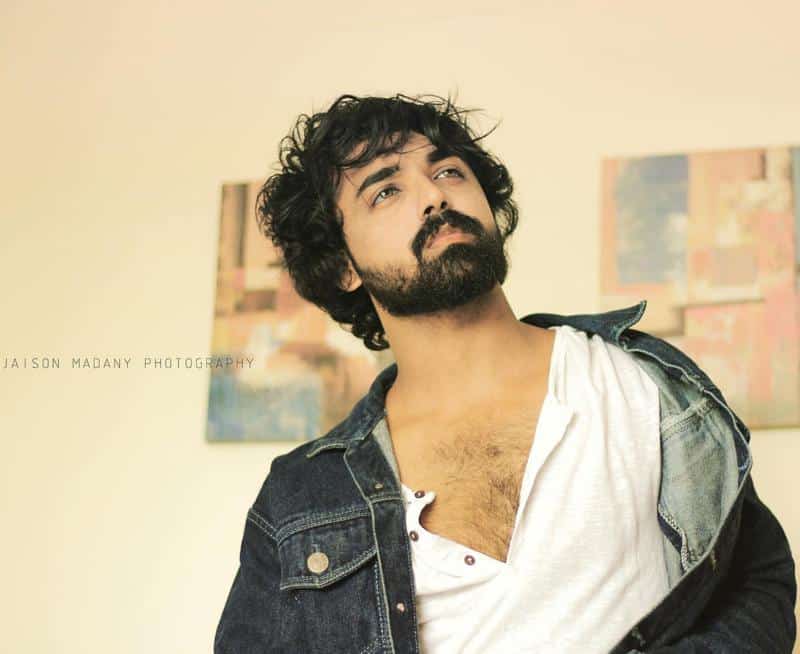 It is funny how sometimes doing nothing is the best thing to do! Leave your hairy messy, casual, in I woke up like this style. It will make a statement that you simply believe in your good looks. And that is sexy!
#11 Faux Hawk Hairstyle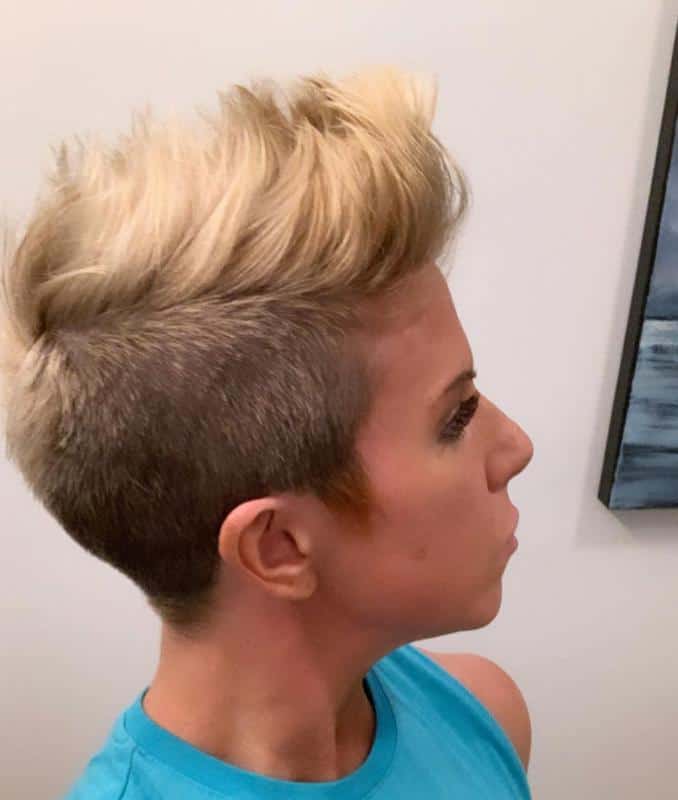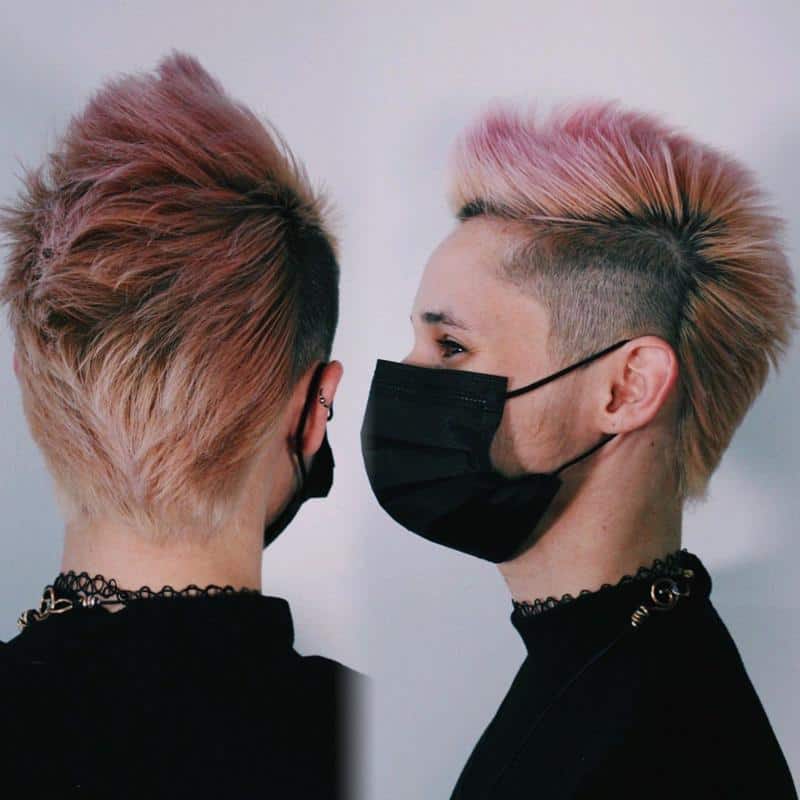 Faux Hawk is one of the coolest and bravest haircuts in the world! If you think you are fierce enough, consider adding this punk touch to your style. And in case you wonder how it got the name, it is a mix of two words: faux (which means fake in French) and mohawk.
#12 Mohawk Haircut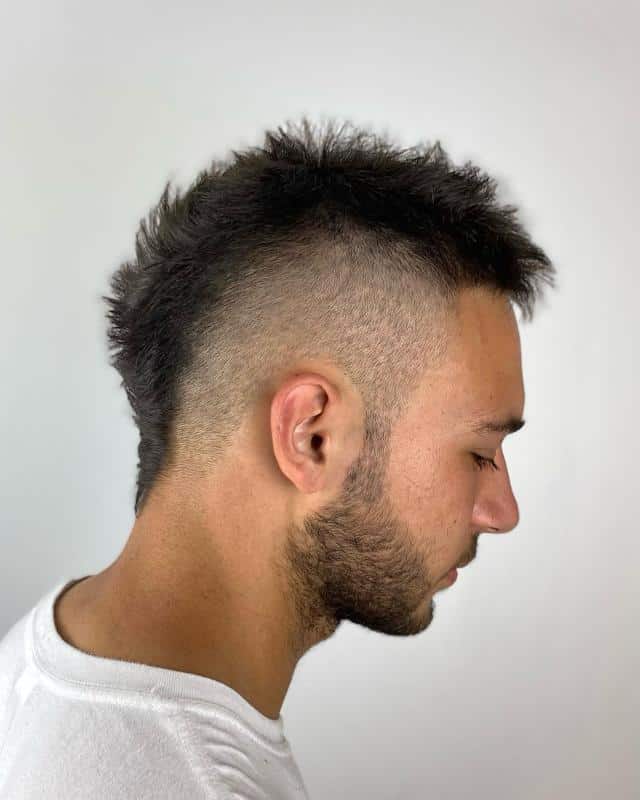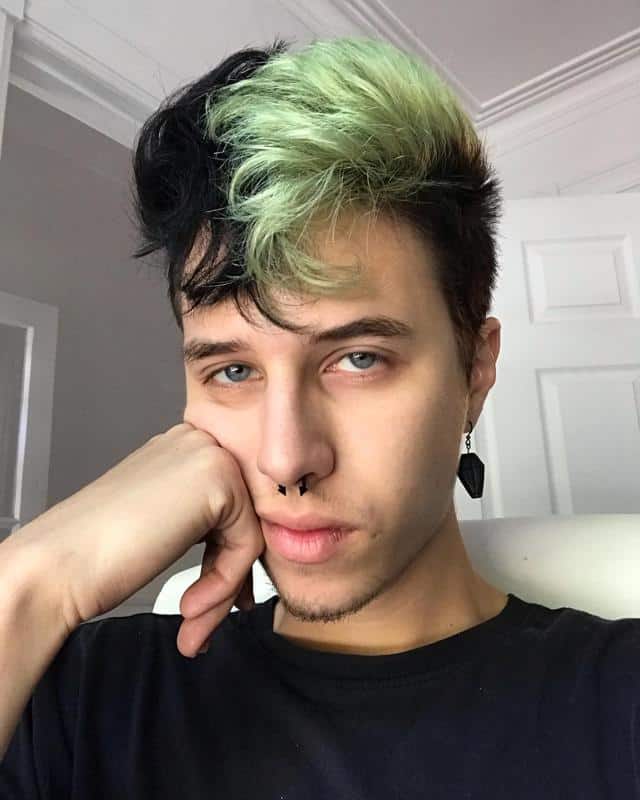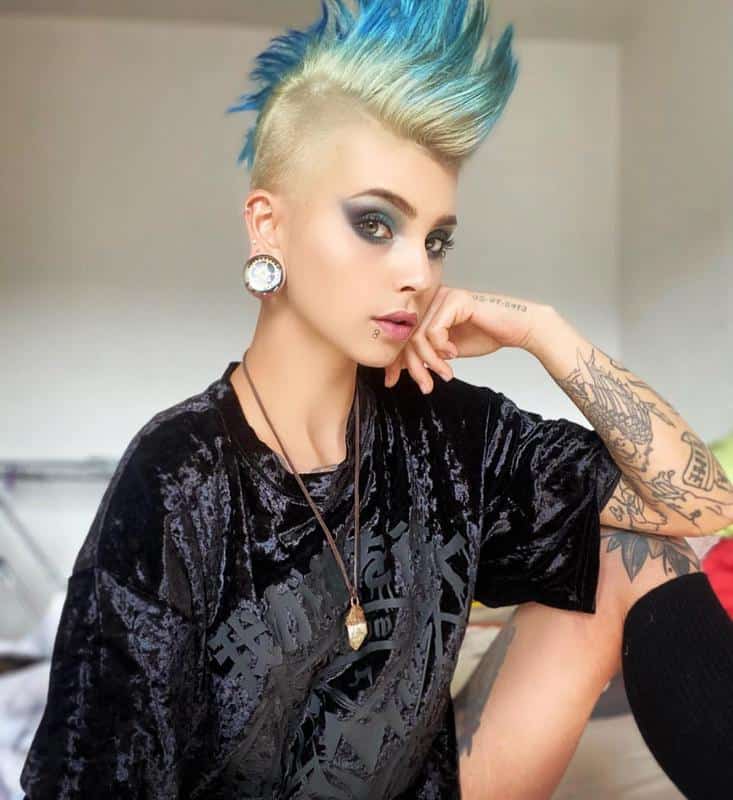 Mohawk does not mean adding a punk touch to your style. It means going totally punk! Would you dare it? Your hair would scream that punk is not dead! And we would agree it never will be! Generally, you will shave both sides of your hair, but you will have plenty of hair in the center, so you can stylish it differently on different days.
#13 Modern Afro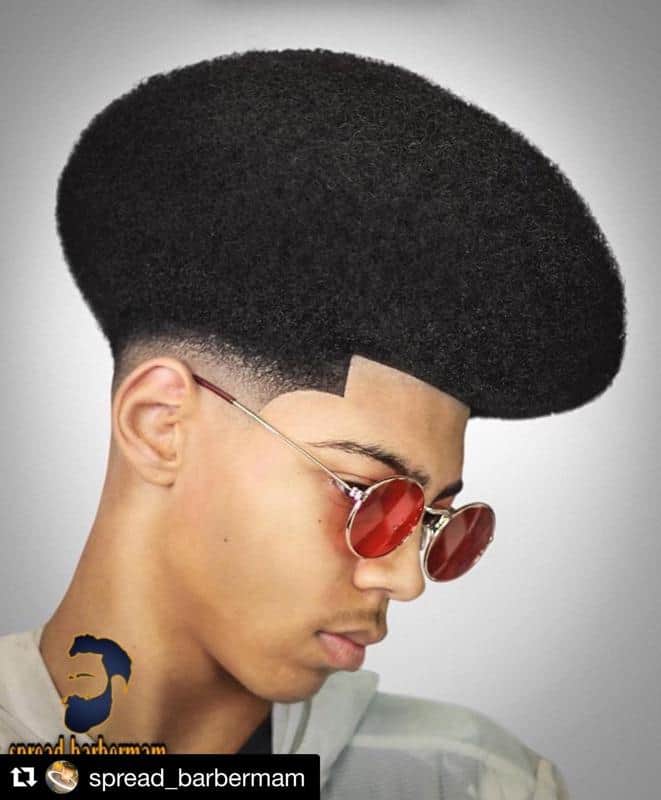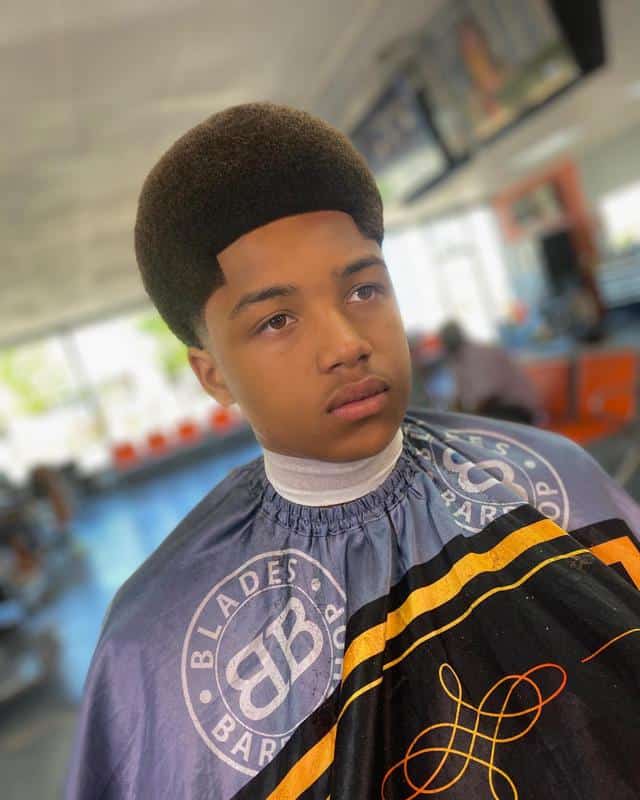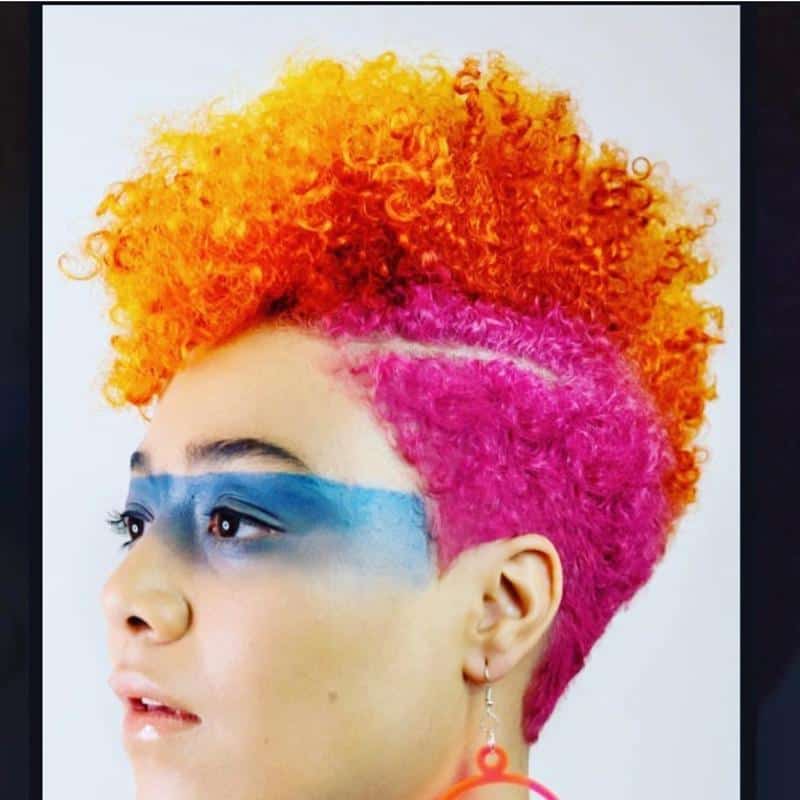 Are you the boldest person you know? Do you like to have all eyes on you? Then go to your hairdresser and get modern afro! It will not cover your ears, but it will make no one notice them! You can sculpture it, almost make art from it. Or you can add some crazy, even.
#14 Big Blowout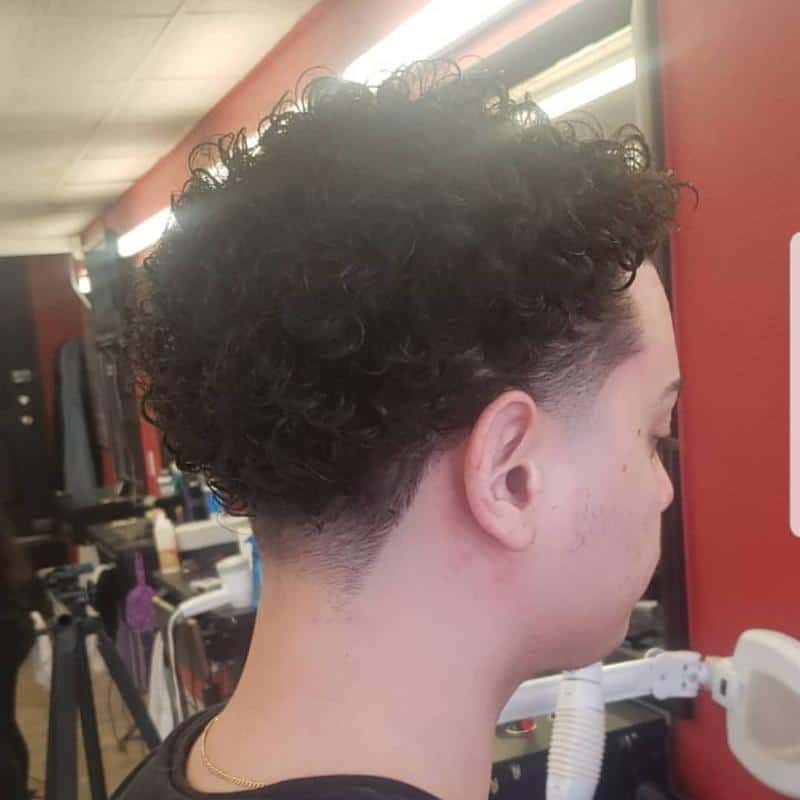 Reward yourself with a blowout! Do not worry – it is suitable for all hair types. And it will, for sure, draw attention!
#15 Textured Hair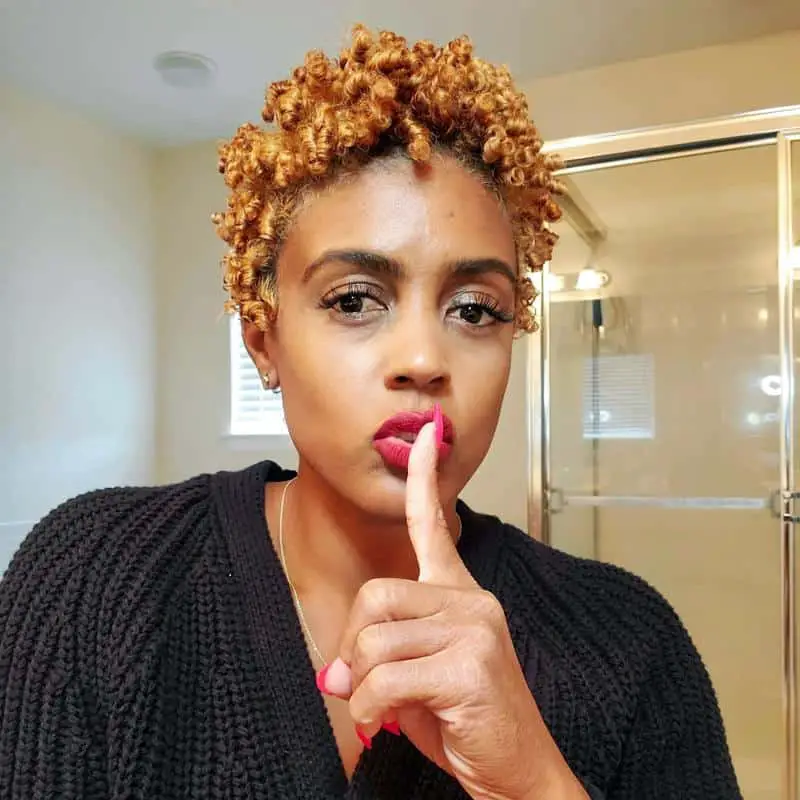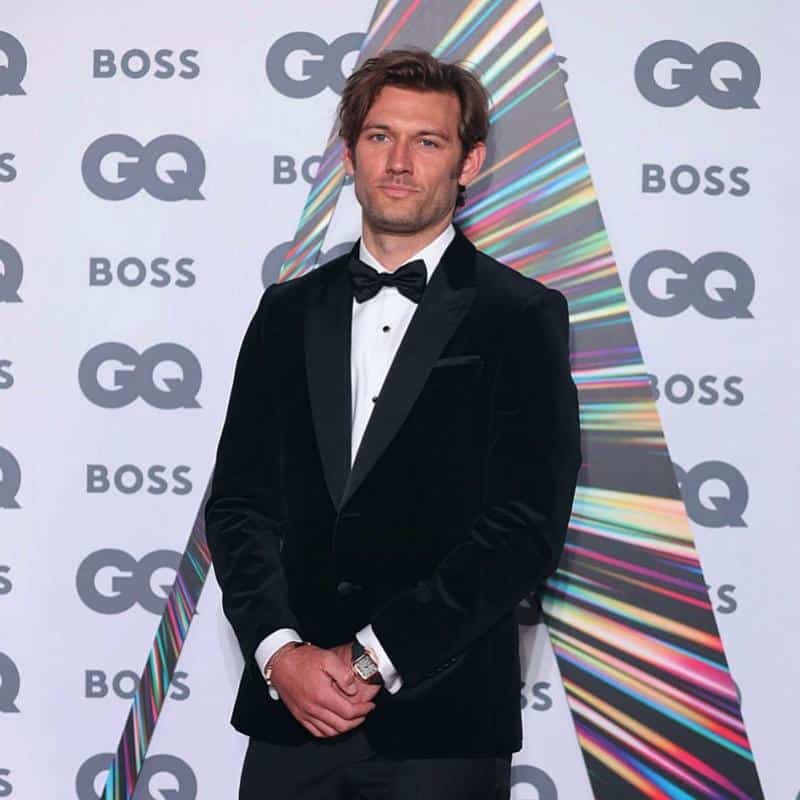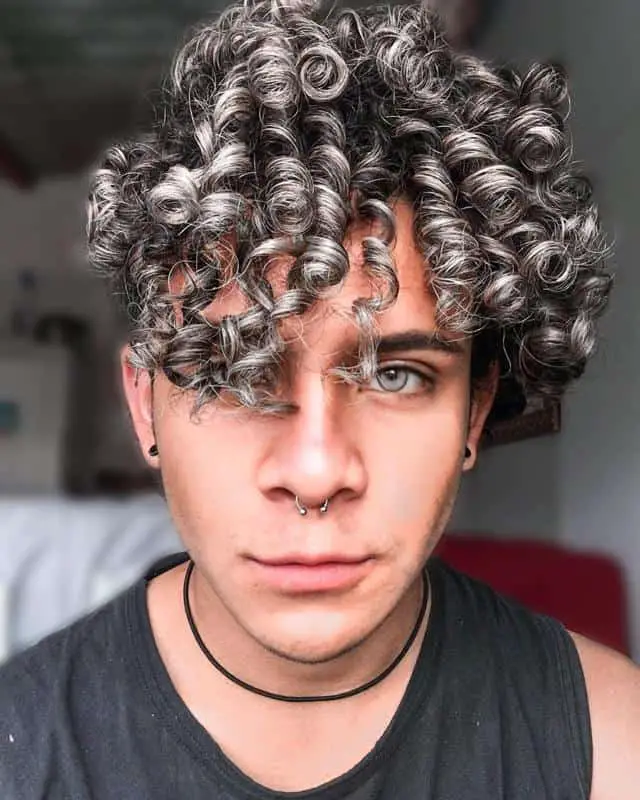 A textured haircut is chic and flattering. You can do it on short hair, long hair- up to you and your stylist! And up, both males and females can do it!
#16 Volume It Up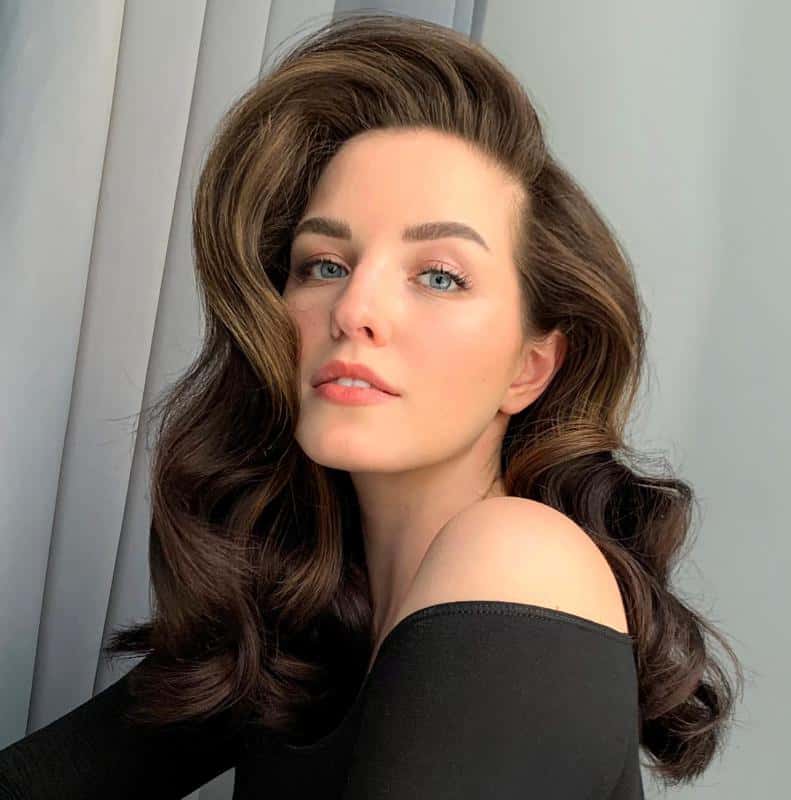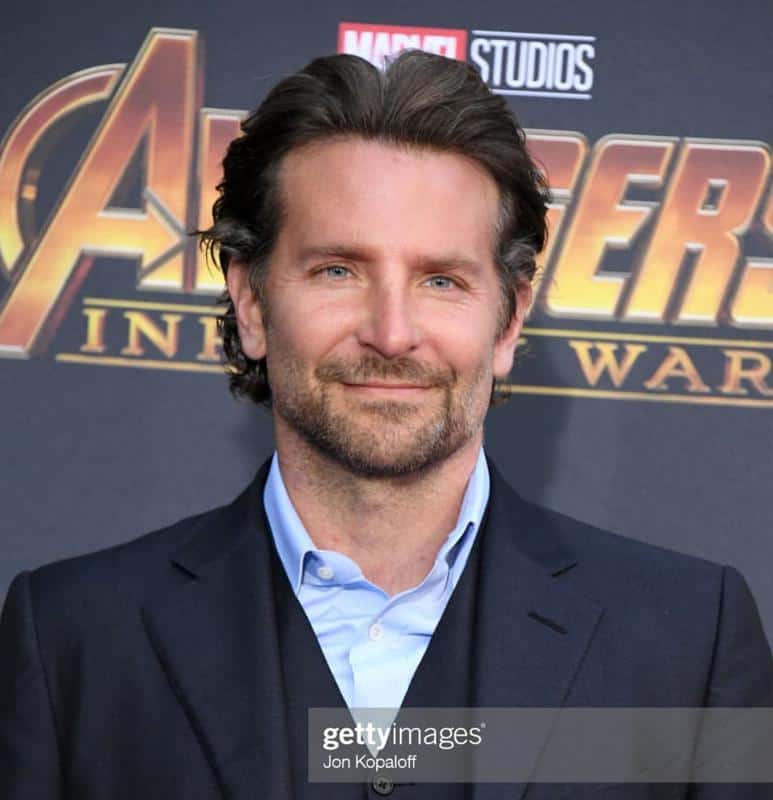 The volume will keep all the eyes on the hair and take it away from the ears. The hairstyles and lenght vary from your preferences, but we would not go for the shortest! Medium is alright.
#17 Set Your Curls Free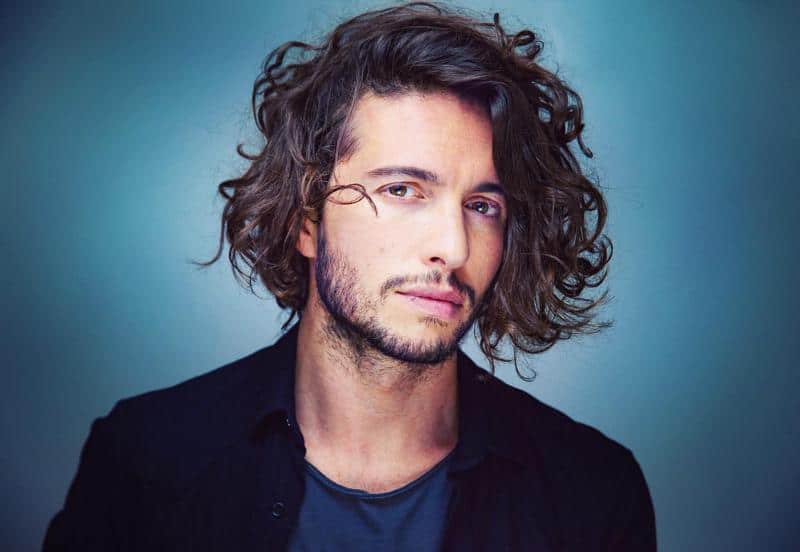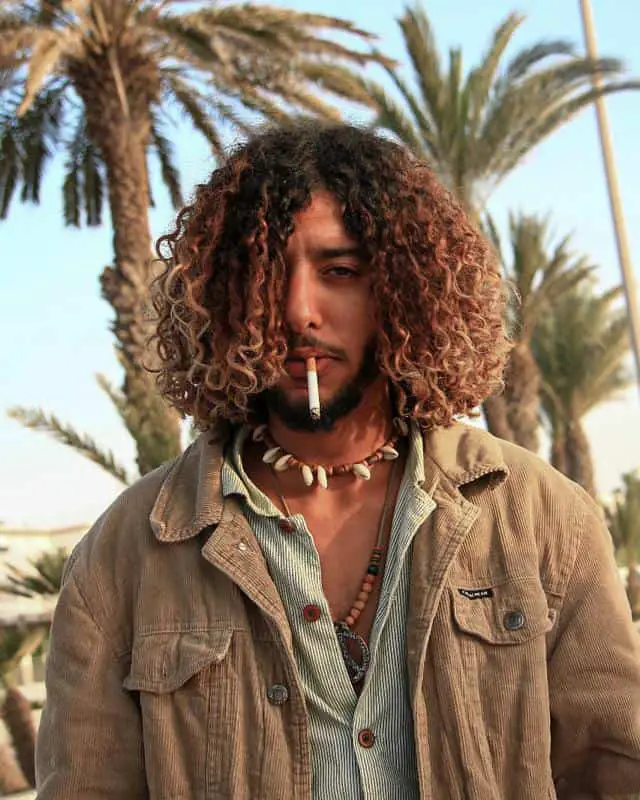 We tend to forget what a blessing natural curls are! All you have to do is buy a curl-defining shampoo and conditioner. And grow your hair enough to hide your ears. It is that easy! Level of efforts? Little to not at all!
#18 Side-Part Illusion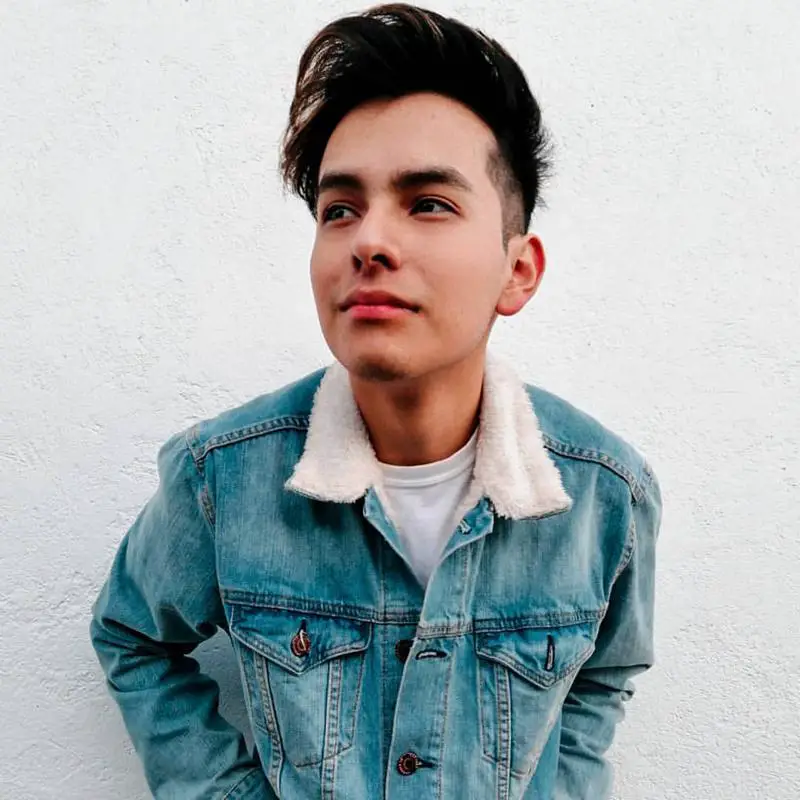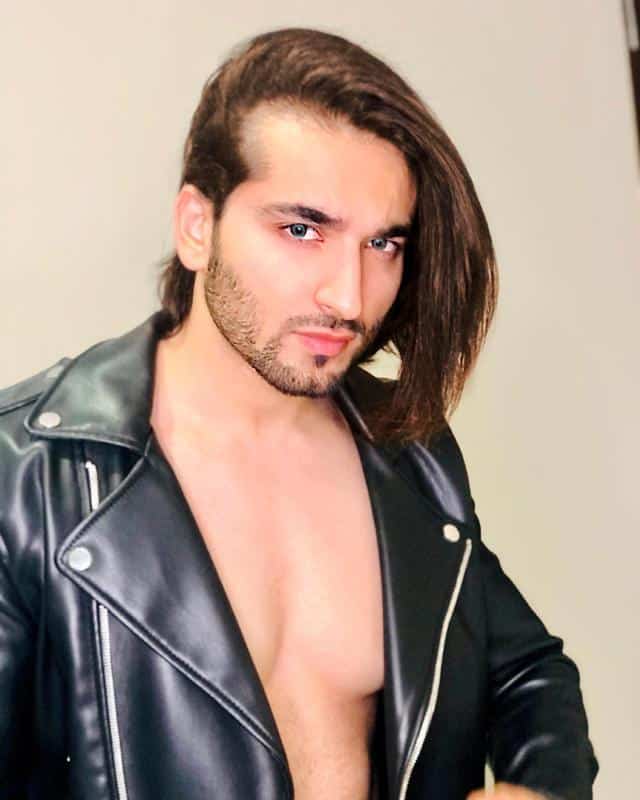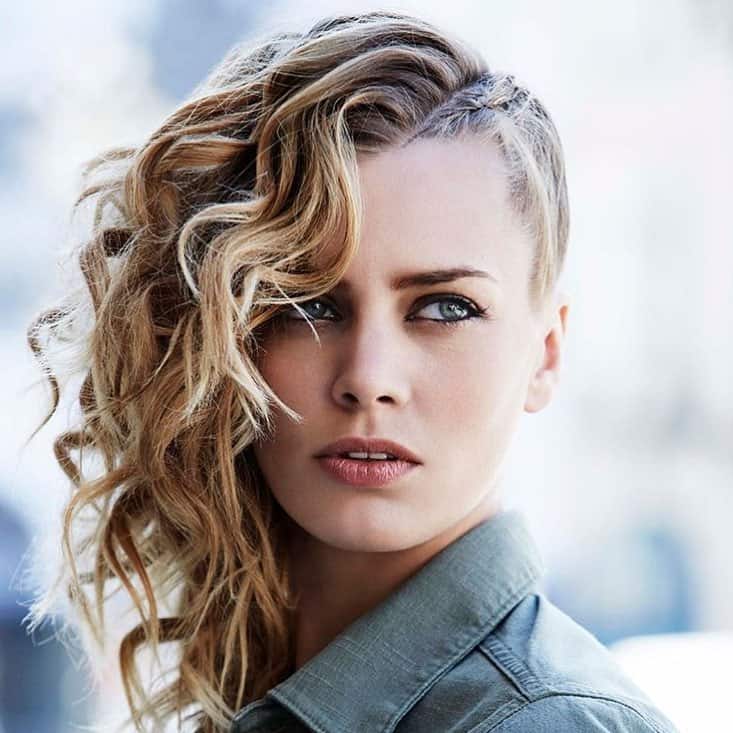 A side-part illusion will put the focus either on the left or right. Plus, the uneven look of your hair will make your ears look just right. It is called an optical trap, ladies & gentlemen!
#19 Combover – Yes, But Keep it Long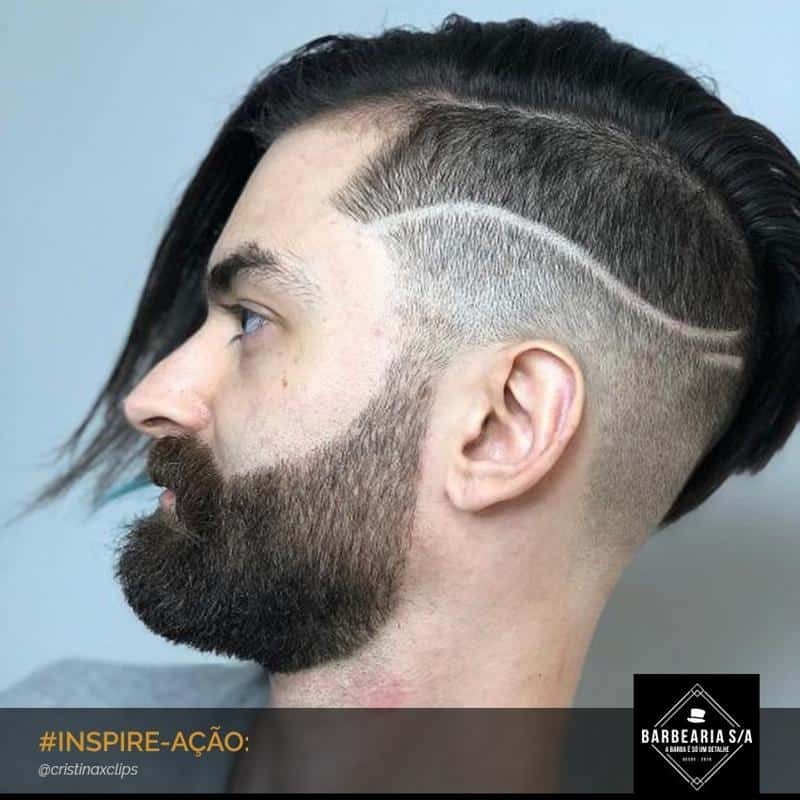 If you like a combover haircut, you can totally do it. But you will have to keep one side longer! On the shorter side, you can do whatever you want – shave it, do an undercut. Bring that rock'n'roll home!
#20 Make Your Hairstyle Outstanding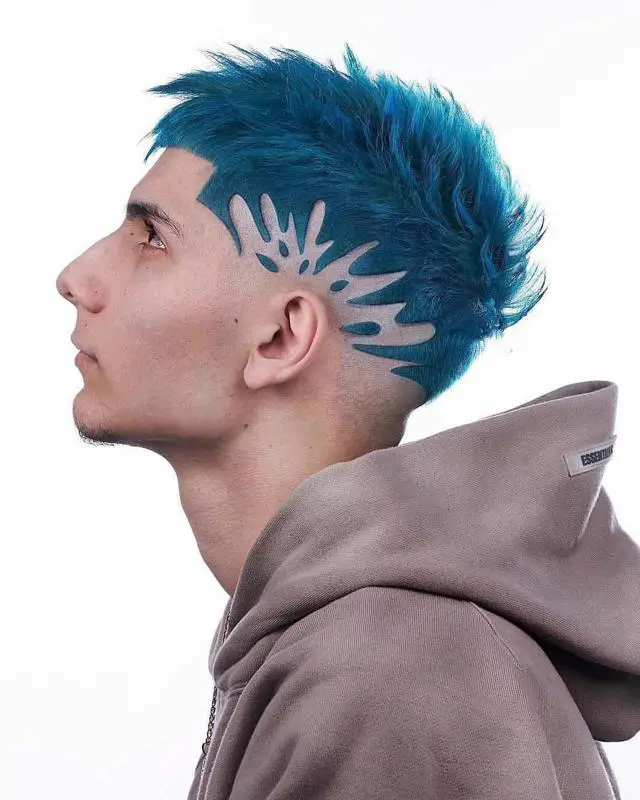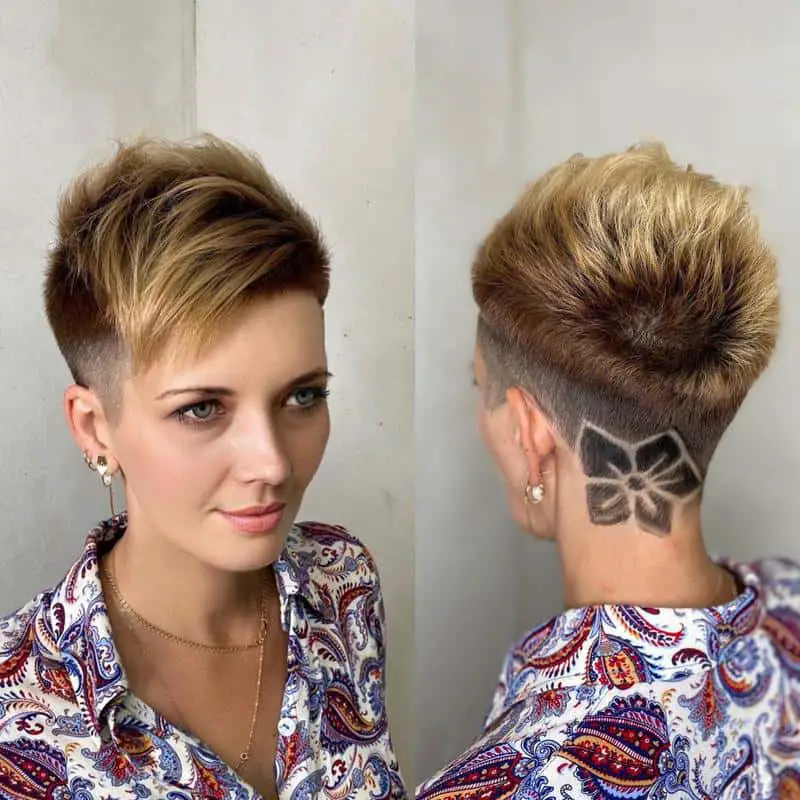 The whole point is to make folks not notice your ears, right? So do some unusual haircuts that you seldom see on the street! Or you could dye it some quite rare color, like green or blue! You could even play with hair tattoos – our favorite options! Make it as creative as you can!
#21 Shoulder Length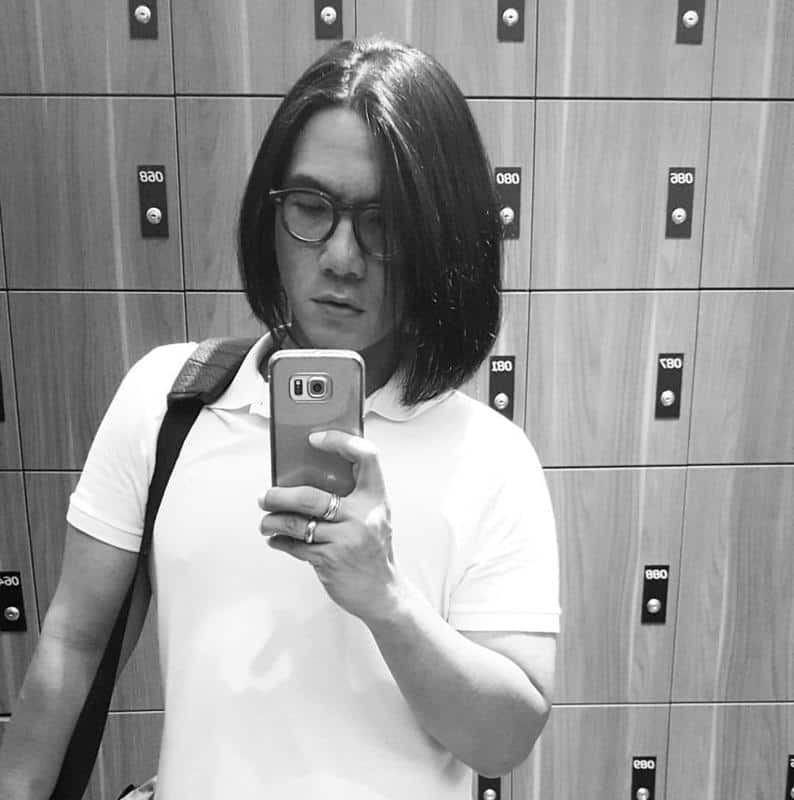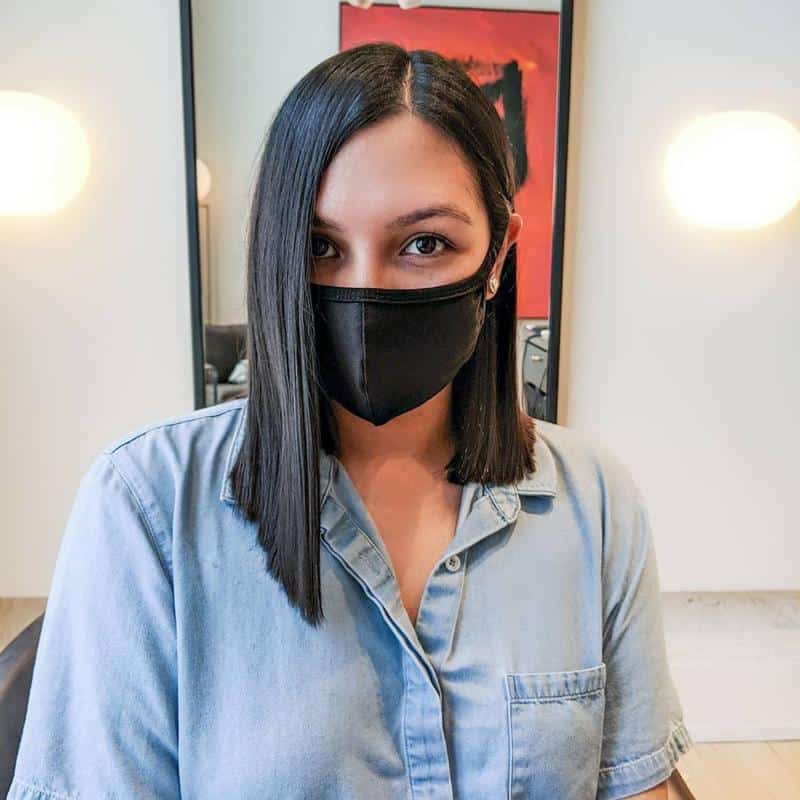 A shoulder-length hair floats somewhere between maturity and a lighthearted vibe. It is not too long, yet long enough to cover your ears. And in case you are wondering: yes, it is suitable for a formal event. Suit and shoulder-length hair look surprisingly good when matched. Plus, you do not have much to do to maintain it, apart from brushing in the morning. A bonus tip is to do more generous side parting. Thus more of your hair falls on one side.
#22 Bohemian Hairstyle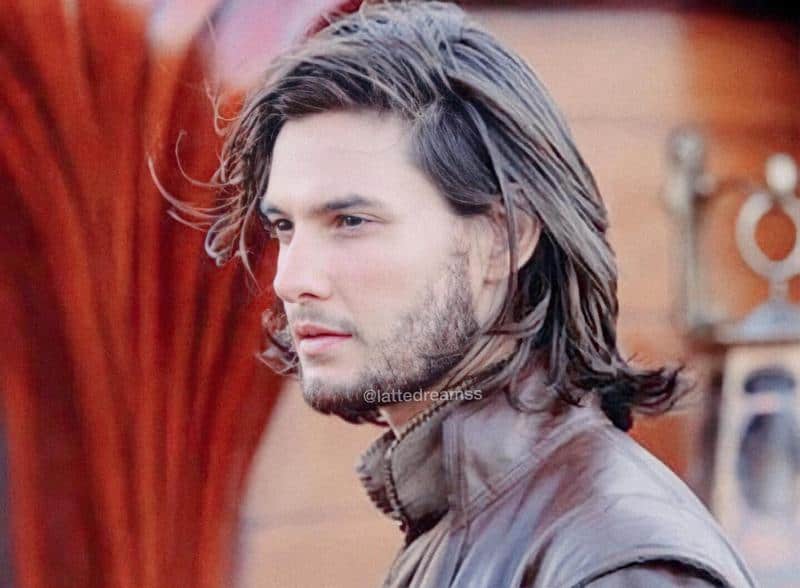 Let your hair grow to some medium lenght size. Do not cut your bangs! Plus, leave it natural – if you have curls let them be, and if you have straight hair, leave it like that. Carelessly part your hair. And you got the look loved by the artistic part of Holywood, but also all other creative souls out there!
#23 Beach Waves for Hairstyle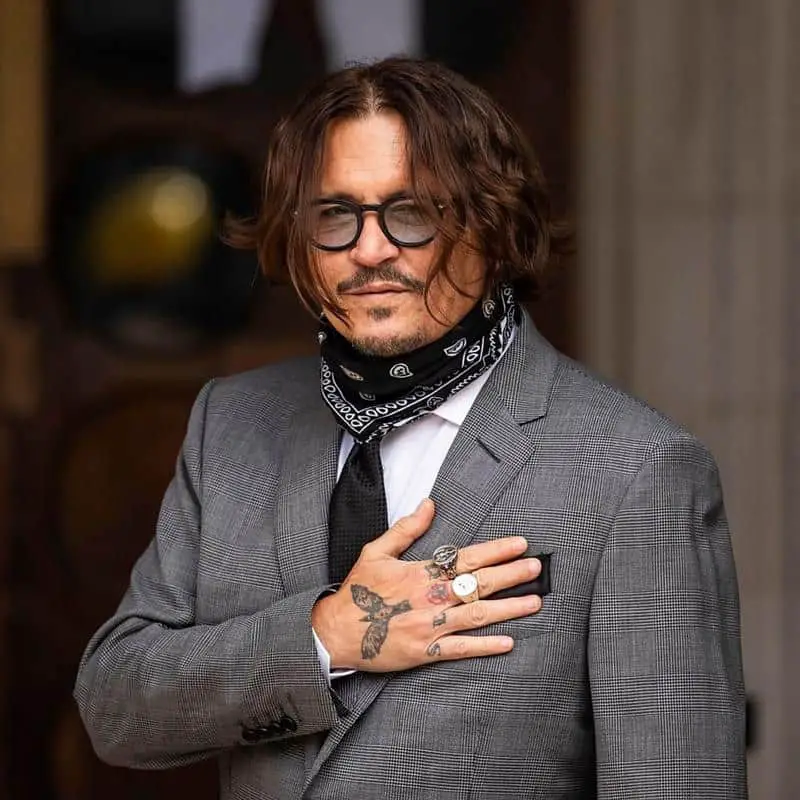 Are you looking for a hairstyle that fits both with vacation mode and formal events? You got it! Beach waves hairstyle can do both! Although, your hair will need a harder texture for this.
#24 Modern Mullet Hairstyle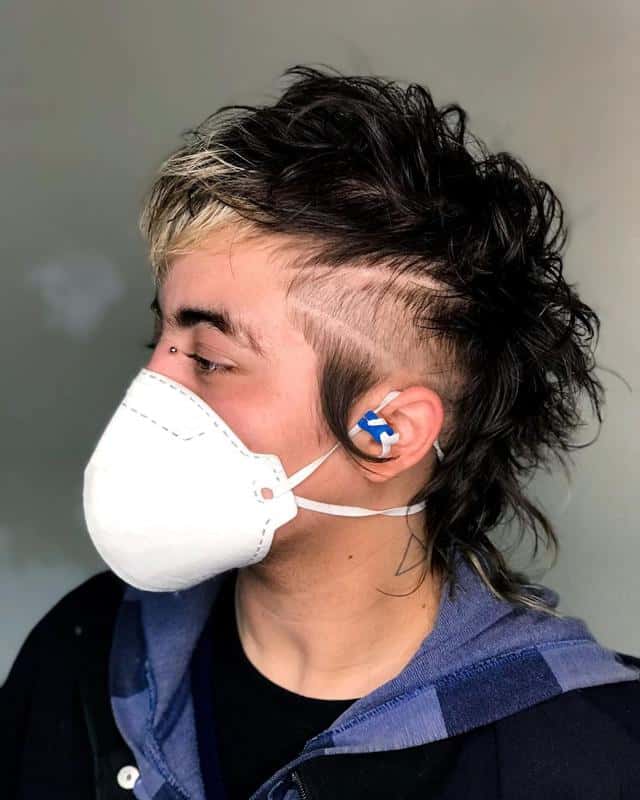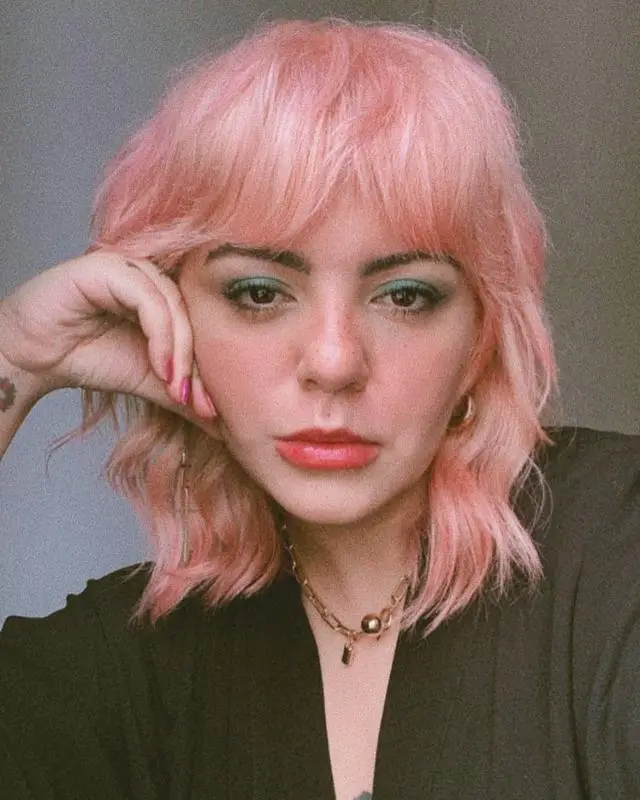 The mullet is coming back on the stage! Yup, this hairstyle is popular again but with extra modernity. Honor your natural hair texture by keeping it. Yet be free to add alternative cuts and even silly colors if that is your thing!
#25 Shaggy Haircut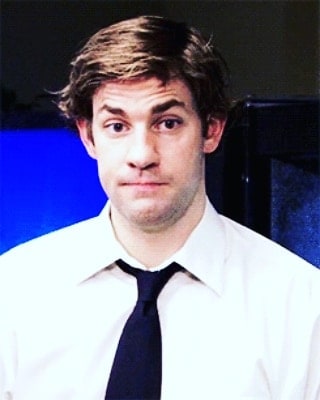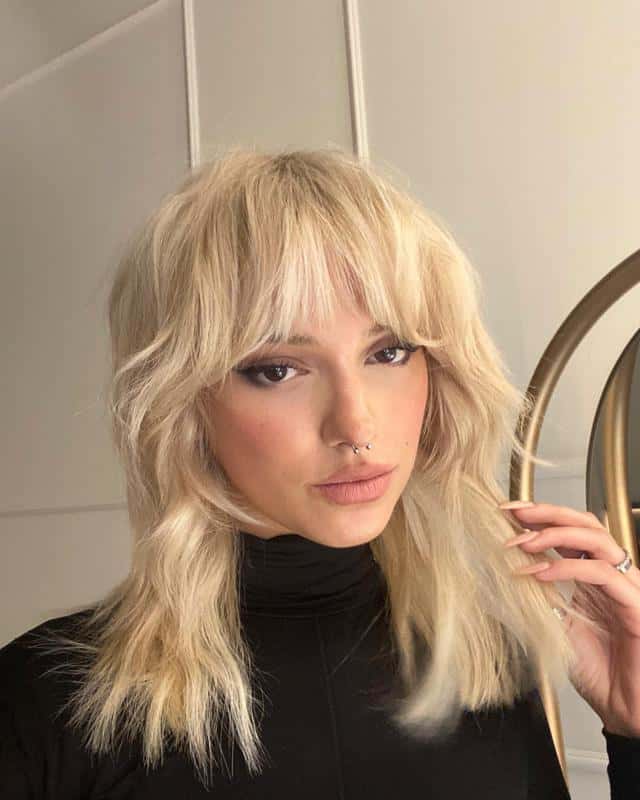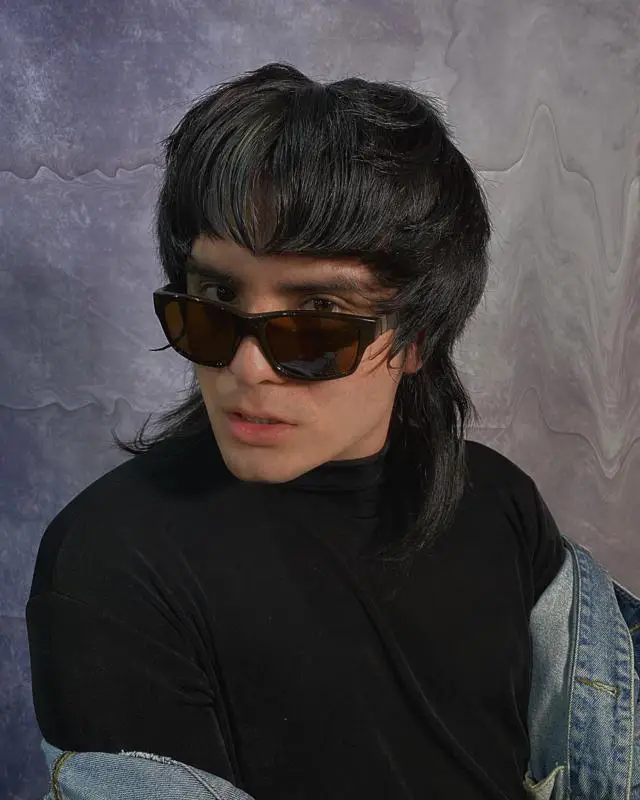 A shaggy haircut is more than the perfect way to cover your ears. Both man and woman can wear it. Besides, you can do it on a medium or a bit longer hair! There is something messy about it, and it will mostly make you look like a troubled artist. But it could make you look boyish and cute. Just like Jim from The Office is!
#26 The Man Bun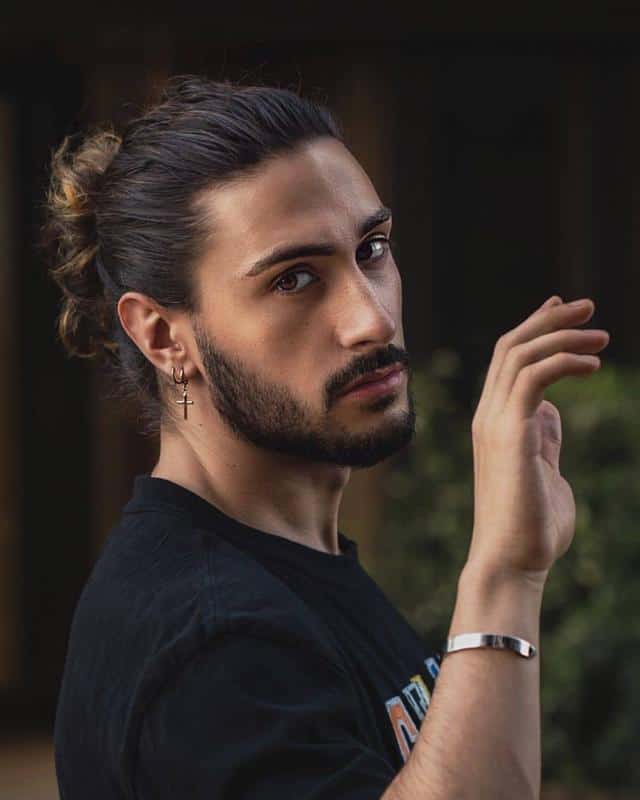 Instead of cutting your hair, grow it long enough so you can tie a bun! It will look both artistic and sexy!
#27 Bun, Side Undercuts, And Braids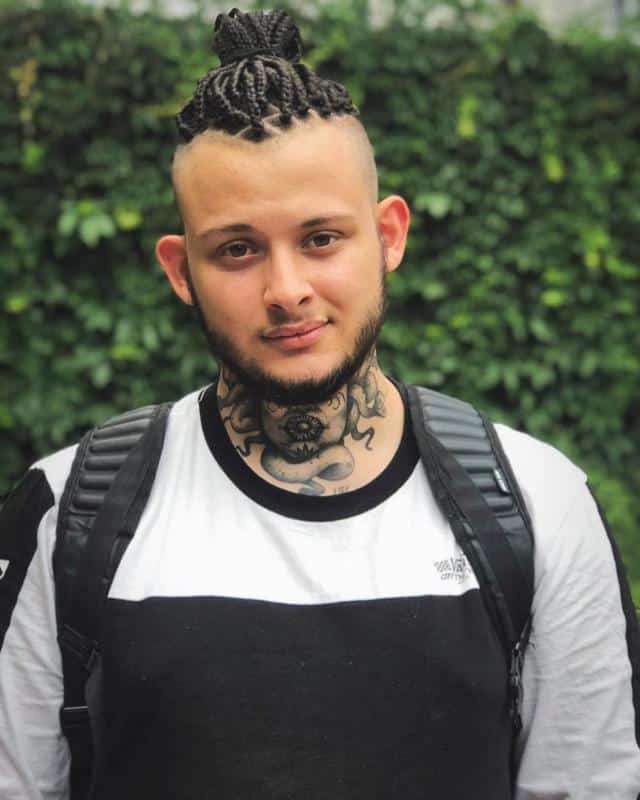 Are buns not totally your style? Would you prefer some mixture of both punk and hip-hop? Say no more! What you need are a bun, side undercuts, and braids! Grow your hair long, then do undercuts. Then do a few French braids. And tie it in a bun!
#28 The Female Bun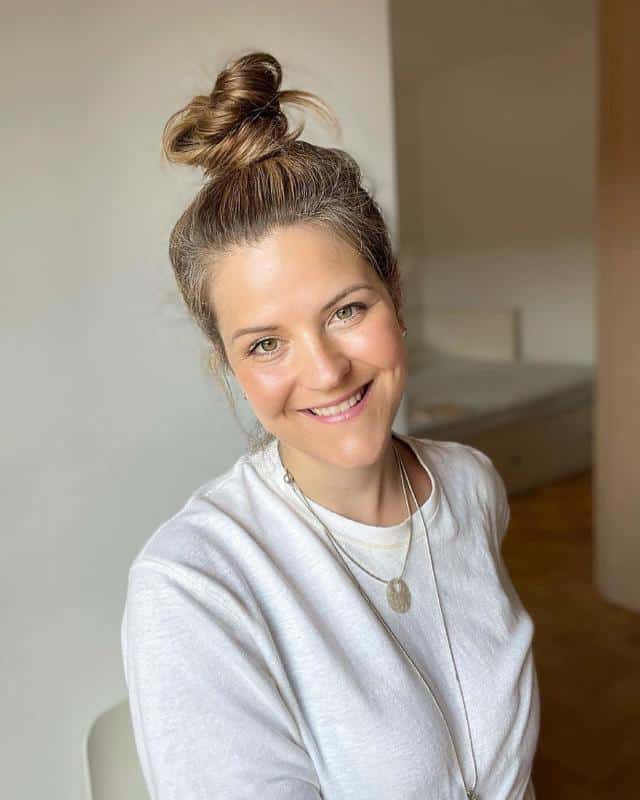 Buns are one of the top inventions when it comes to hairstyles. How come? Well, depending on how you do them, they can follow up any style or expectations!
#29 The Semi-Bun
Sure, buns look artistic and sexy! But the semi-buns are twice as arty. You will look like a casual surfer! Who would think that messy can look this good?
#30 Cornrows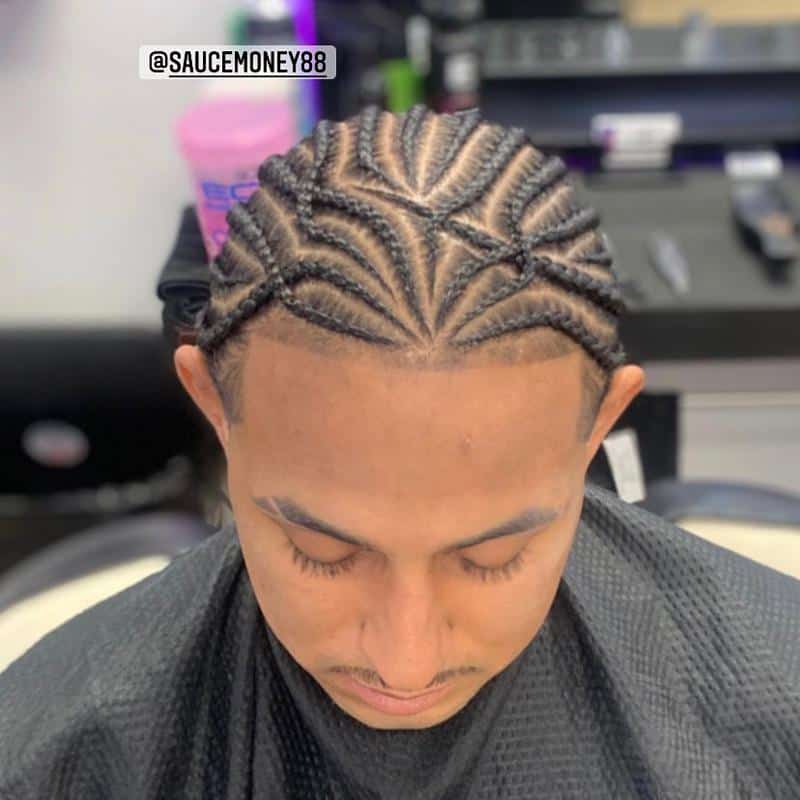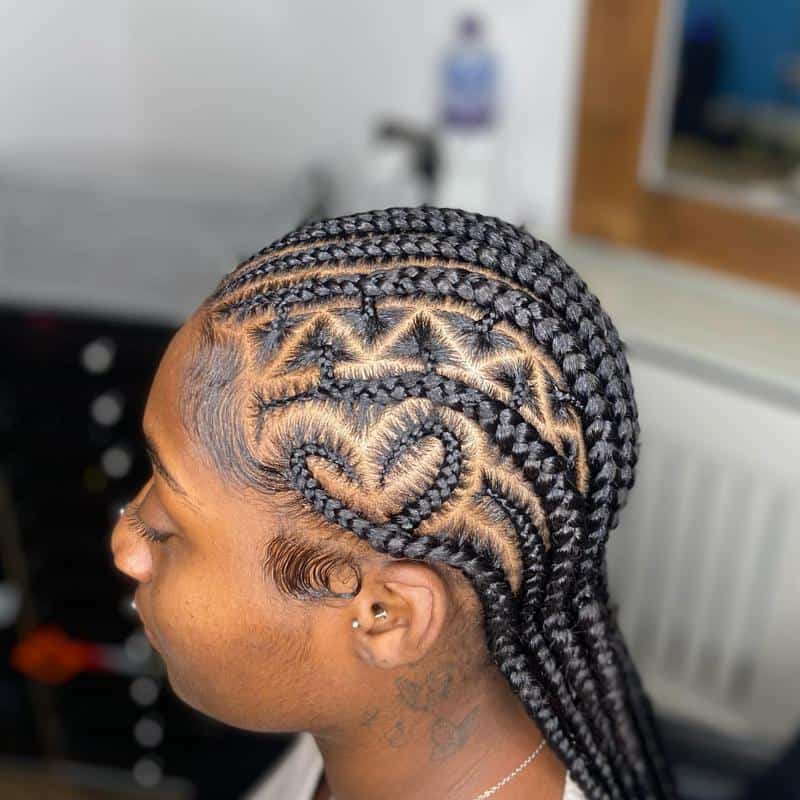 Cornrows are suitable to wear for days without having to do a thing and still look the same as good! The size of your ears will not be noticeable because everyone will look at your hairstyle. Also, if you have naturally uncontrollable curly hair, this will help you get some orders. You can color them too if you would like, but it is not necessary.
#31 Grown Out Layers
Let us be completely honest: you need to have excellent quality, healthy hair to look good with this hairstyle. But if you do have it, do yourself a favor and make yourself this handsome! The tip is to blow dry it and not air dry it. And to use a round brush because you want those slight flips at the end!
#32 Any Haircut And Beard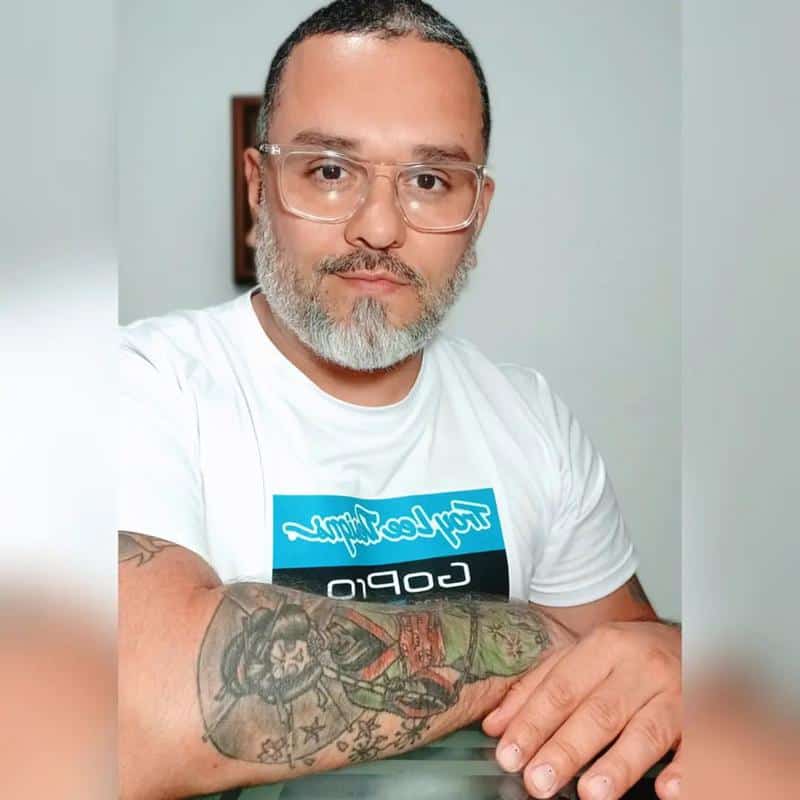 We already had this conversation, but let us repeat once again: beard fixes everything! You can combinate it with any haircut, including simple shorts!
#33 Slicked Back Haircut And Very Thick Beard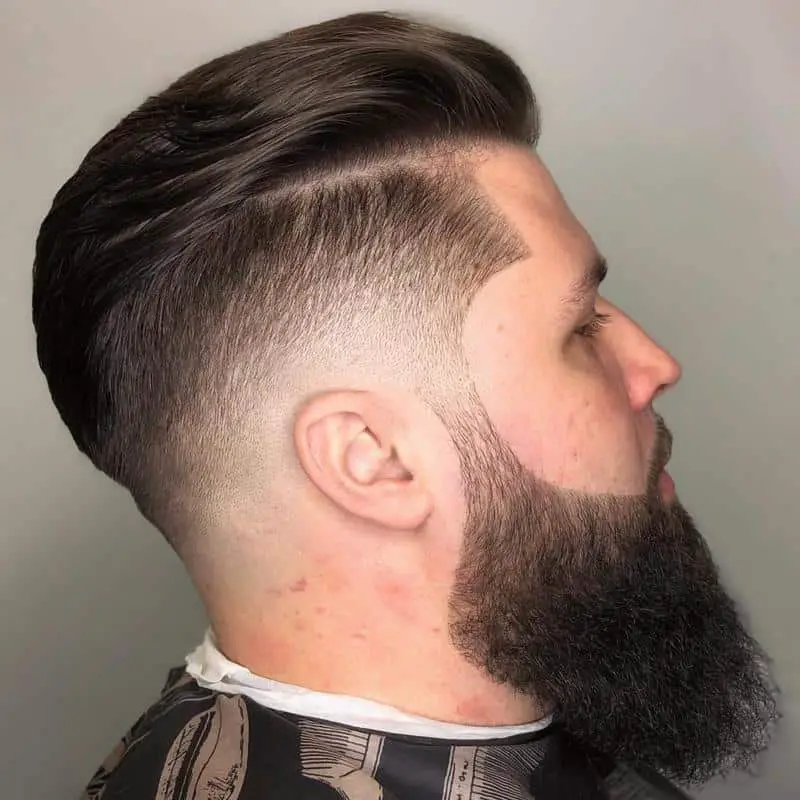 Is your hair thick? Then you can have this pretty stylish haircut – slicked back! If it is not, then it is not worth doing it. Anyway, how to do it? Without shaving your sides, just cut them short. And leave it hairier on the top, but style it backward! If you have bigger ears that you want to hide, let your beard grow too. This combo will make them not noticeable.
#34 Long Tousled Style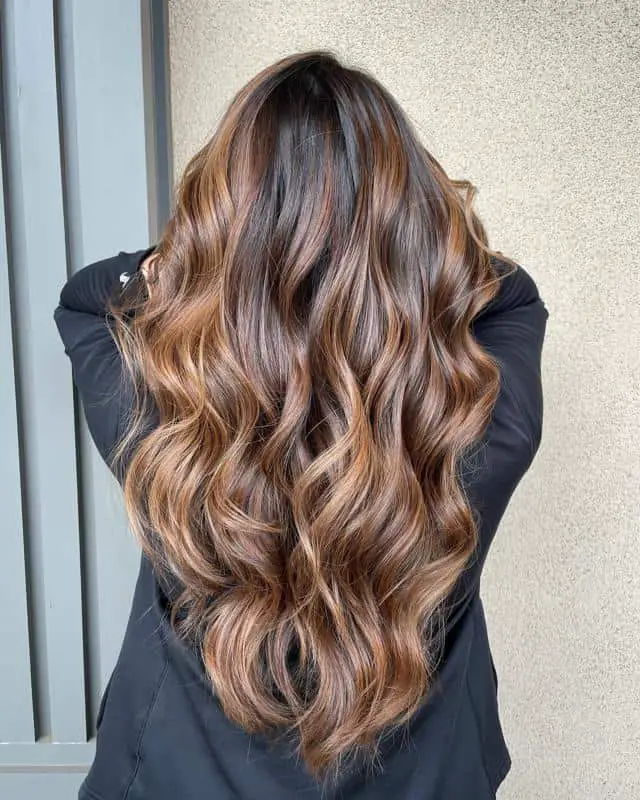 Long Tousled Style is long hair at its finest! It will make your locks look gorgeous with hiding everything you wish to hide!
#35 Show Them Off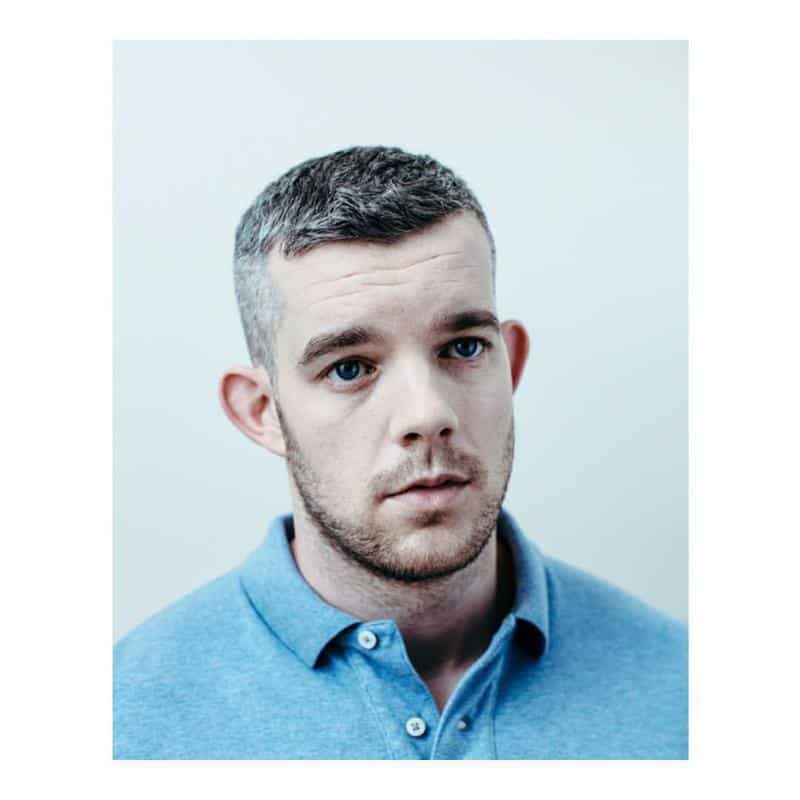 Why do you need to disguise the part of your body? You should be proud of every inch of you. Do your ears stick out? Let them be! Do not forget – confidence is hot!
Cover Your Large Ears With Loose Hair
Sure, it is easier to hide your ears with loose hair. But if you do not do it right, all your hard work will be wasted. Your hair needs volume. If it is thin, your ears will probably stick out between your hair. Also, it is the easiest if you keep your bangs.
To add volume to your hair, after washing it, while it is still wet, apply volumizing foam. Then go with your fingers through it or with a flash brush. And later, use a blowdryer. All this will make your hair thicker, especially around your ears. Once it is dry, put a hair powder. But only on the roots.
When our hair is more expanded in length, we tend to place our hair behind our ears. We do that to not bother us by falling on our faces. But that is a big NO to do! You are putting the accent on your ears that way.
Maybe your hair is not loose. And you do not like any haircut that includes covering your ears. That is okay! You have enough hairstyle that promises you to draw the looks away from the area you want to put undercover.
In conclusion, it is time to stop wearing about their size and refresh your look.
Cover Your Large Ears With Tied Up Hair
Some people never tie up their hair because they are afraid it will not look good with their prominent ears. Maybe you did before, but hopefully, now you know that it is all about a suitable hairstyle! Sometimes just a few hairs escaping your tail will make a difference!
Cover Your Large Ears With More Tricks
A proper haircut is crucial for a good psychical appearance. Thus, finding the right one is your starter point! But you might feel like that is not enough.
In that case, you should add some nice accessories such as bandanas, scarves, and earmuffs. People usually use ribbons to remove their hair from falling onto their faces, but you can use them to move your hair forward. The result will be a trendy look and hidden ears!
Also, you should rather pick larger headphones than smaller ones.
In the end, stickers for holding the ears pressed to the head are available on the market. Bear in mind that you cannot wear these all the time! But you can use them for some special occasion, like a wedding.
Hairstyles for Those With Big Ears: Q & A
How Big Is a Normal Ear?
The average size of how ear should be is 59mm for females and 63mm for males.
How Much Should a Normal Ear Stick Out?
The average measure is around 19 millimeters. The ears which stick out from the parties of the head more further than this are named stick-out ears, or prominent ears.
Are Large Ears Common?
The size of our ears depends on our genetics. Thus, it is not uncommon for this gene to pass from one parent to a kid. But the statistic says a lesser part of the human population has that physical characteristic hence why you might feel as you stand out from a crowd.
Can Bigger Ears Be Attractive?
There is a social stigma around protruding ears. But many celebrities are breaking it by not trying to change or hide this physical characteristic. And if we may say, they still look hot! Also, some countries, like the Asia continent, find bigger ears attractive and desirable.
Which Celebrities Have Protruding Ears?
Some celebrities with protruding ears are Will Smith, Russell Tovey, Stephen Colbert, Kate Hudson, Jennifer Garner, and Emma Watson. Pretty good-looking squad!
The Bottom Line
The way we love our hair is like it comes from the voice of our inner lion. A good hairstyle will lift you with confidence. And thus, resolve the problem of lacking it due to the size of your ears! Besides, a suitable haircut puts your facial characteristics in harmony. Are you already inspired by our ideas? Go rush to the hairdresser!
Read More: