HONEY ROSE FACE MASK
When you shop through links on our site, we may earn an affiliate commission. This educational content is not intended to be a substitute for professional advice.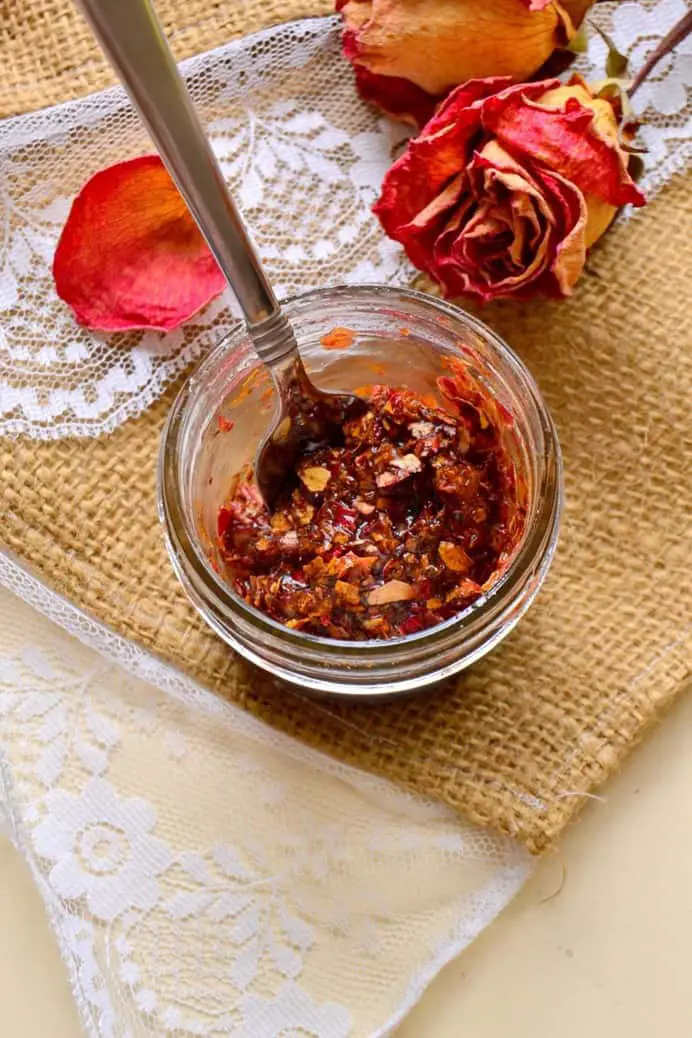 Even in my late twenties I'm still struggling with combination skin and finding a product that strikes the perfect balance between fighting acne while keeping my skin hydrated. On top of that, the cost of some of these skincare lines are enough to break the bank! I always try to remember that less is more and opted for the more natural route this time by using three simple ingredients.

When treating acne I always go for honey. It has a ton of anti-bacterial and anti-inflammatory properties which helps heal acne and at the same time keeps my skin moisturized and glowing thanks to all of the antioxidants and vitamins. If you can, splurge on raw or manuka honey which will have the most of those beneficial nutrients. Since my skin has been extra dry lately I decided to mix in a bit of coconut oil for more hydration. Inspired by Fresh's Rose Face Mask I decided to crush up two dried roses that not only provided an aromatherapy factor, but made for a gentle exfoliator, sloughing away any dry skin.

You may look like a complete weirdo with it on (the neighbors did a few double takes while I was sitting by the window), but afterward your skin is going to thank you!

…..

Ingredients:

2 dried roses, cut up into small pieces

1 1/2 Tbs honey (raw or Manuka honey is best for the skin)

2 tsp melted coconut oil

Mix ingredients in a small jar or bowl and set aside.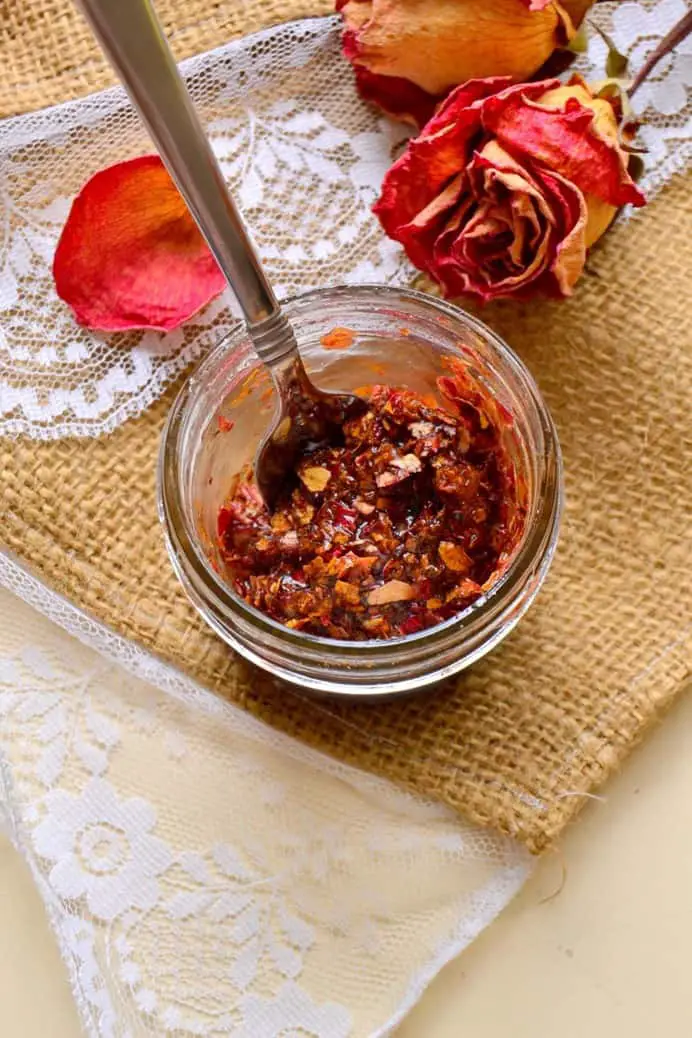 Use a gentle cleanser to wash away any dirt, oil, or makeup from your face (okay, so obviously I left my brows on for photos because do you know how hard it is to get them even some days?!).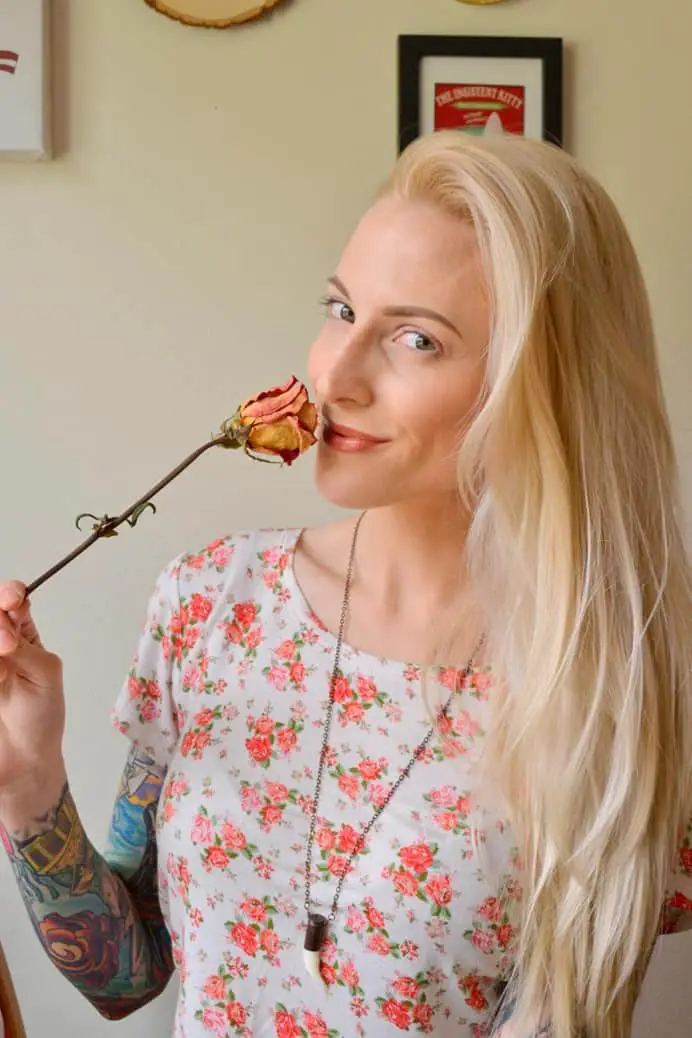 Pat dry and apply a layer of the honey rose face mask. Since we're using honey and coconut oil it may drip a little bit, so wrap a towel around your neck and kick back for the next 10 minutes. Feel free to leave it on a little longer if you like, but 10-15 minutes is all you need.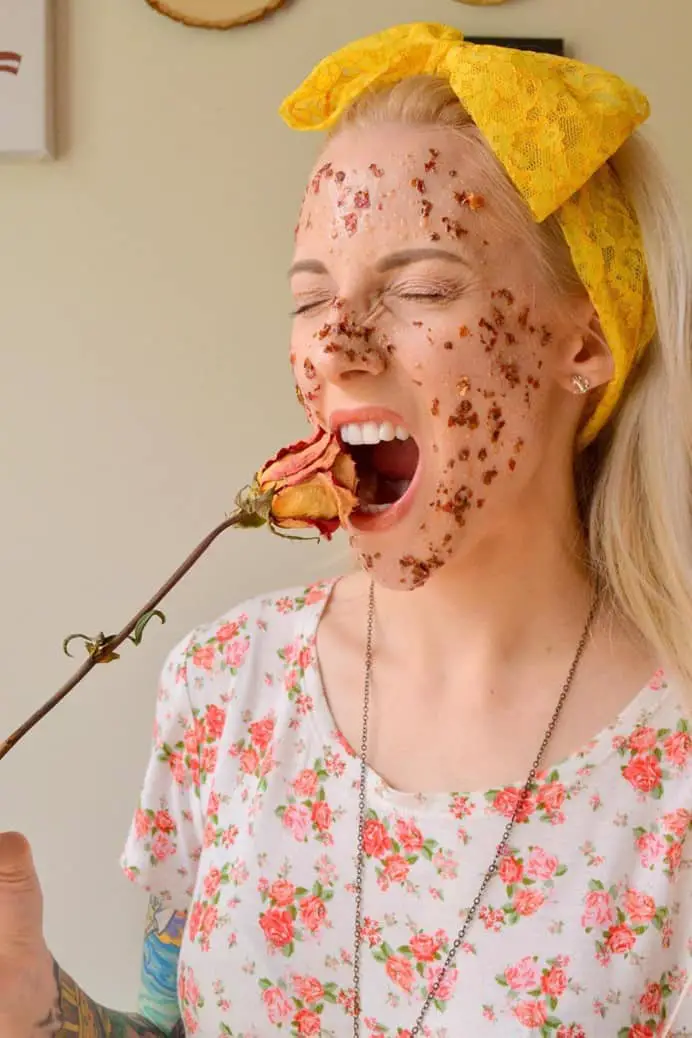 Rinse off with warm water and pat dry. Store excess mask in the refrigerator and just microwave at 15 second intervals (to melt the coconut oil) before using again.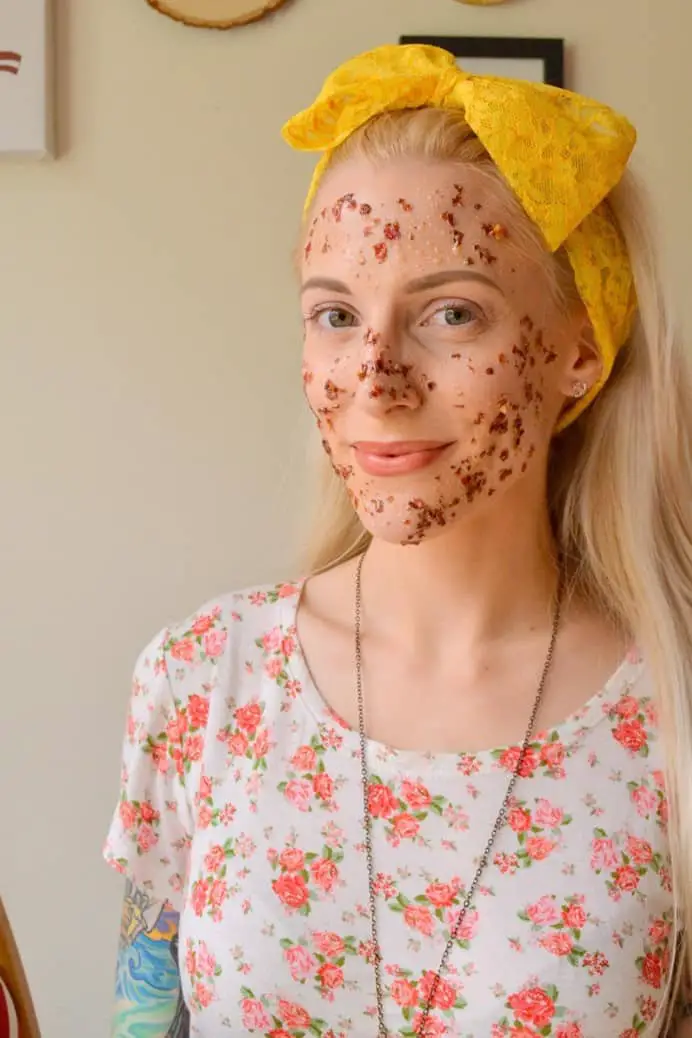 Enjoy!