Tattoosday: Worst Tattoo Trends of 2013
When you shop through links on our site, we may earn an affiliate commission. This educational content is not intended to be a substitute for professional advice.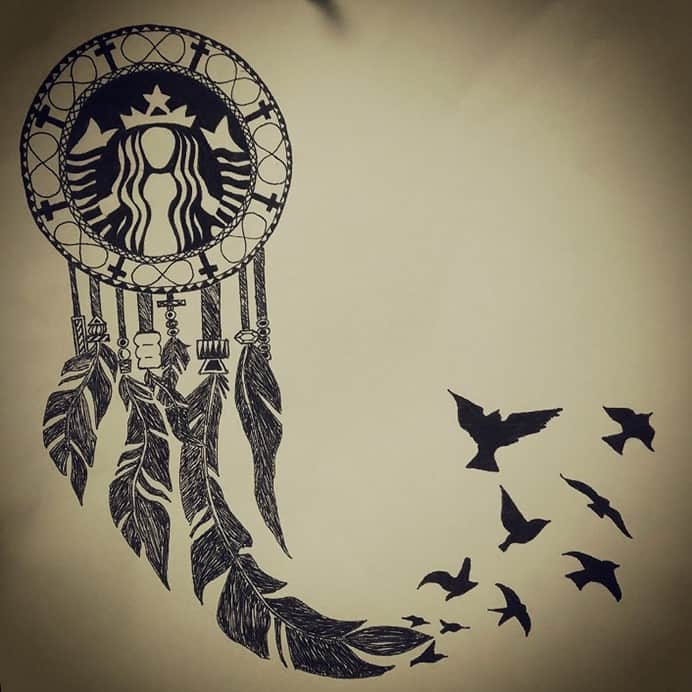 I couldn't think of a better way to close out this year then with a countdown of my own.. the worst tattoo trends of the year! As we say goodbye to 2013 we can only hope to say goodbye to some of these antiquated trends. I have several tattoos that I know thousands of people have their own version of as well, so if you happen to have any of the tattoos on this list, try to have a sense of humor about it. This is merely a comical post to discourage people from the bad habit of typing in 'tattoo ideas' in the search bar of Pinterest!

Worst Tattoo Trends of 2013

10. Black lace/Mandala hand tattoos – Sara Fabel made this one popular among women and there are some very nicely done versions out there. Unfortunately we're seeing girls with little to no tattoos or full color sleeves getting this, resulting in awkward looking hand tattoos that don't flow with the rest of the their arm. Try henna first ladies!
9. Dream catchers – This one is extremely popular among 18 year old white girls that are not the least bit Native American. 9 times out of 10 you'll see this one on the ribs and you can thank Miley Cyrus for making it so popular.

8. One word script tattoos – 'Faith, family, love, believe, breath…' The list goes on. I've got one word for you as well… STOP!
7. Men… correction: BOYS with face tattoos – I'm all for well done and well placed face tattoos on men, but getting dollar signs and diamonds tattooed on your cheeks when you're barely 19 just seems like a bad idea.

6. Finger script – This also ties into #8 but it's more or less the placement on this one. Yet another celebrity-sparked-trend..  Rihanna really got this one going with her 'Shhh'  and 'Love' tattoos on her fingers, but remember ladies… you are NOT Rihanna. Give it a rest.

5. Bows on the back of the thighs – This one has been around for a few years, but I've noticed a huge increase on the amount of women getting them this year, to the point where there's an Instagram account dedicated to them called, Between The Bows… gross.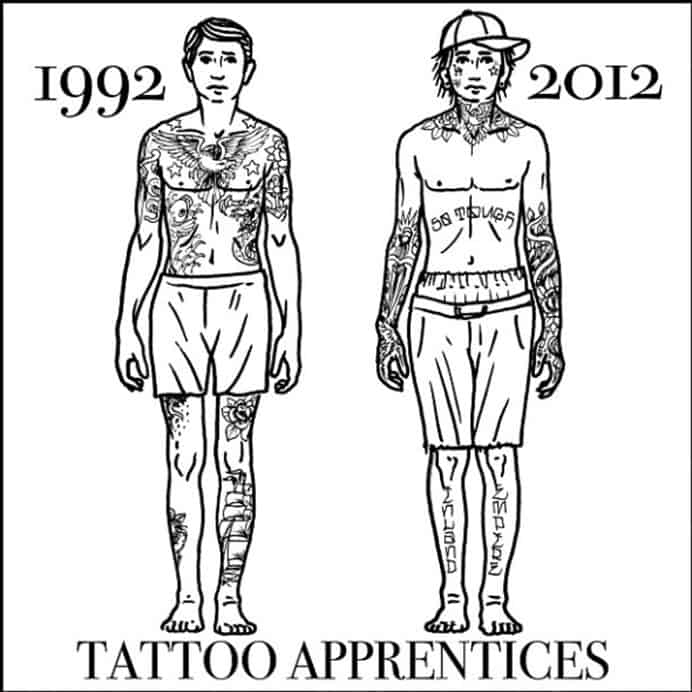 4. The reverse body suit – Guys will get their neck and hands tattooed before anywhere else to give the appearance that they are tattooed from head to toe.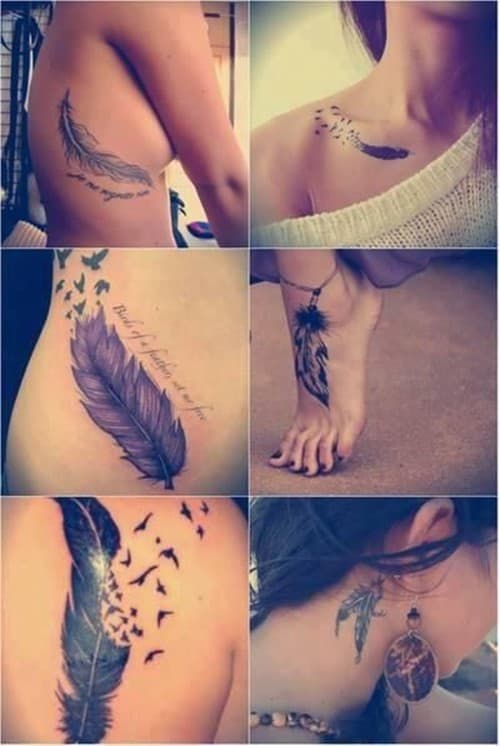 3. Feathers – Unless you're Forrest Gump and you have extremely sentimental feelings toward a feather, then don't do it. Especially the ones fading into…

2. Bird silhouettes – They look like flying turds. Enough said.

and of course the worst and most overdone of all tattoos this year would be…
1. Infinity symbol – I can assure you that if you are my friend and you get this tattooed on your body, our friendship will be dissolved very quickly. There are better ways to express the concept of infinite love, so trust your artist and his or her creativity. Let them draw up something more complex than an awkward-shaped figure eight with the words family, love, or faith in it.

Remember that the point of a tattoo is to make yourself unique!

……

READ BEFORE COMMENTING:

It seems to be a concern that we're discussing meanings behind these tattoos or any that might be similar to them. You interpreted the article wrong if you think this is the case. Getting a tattoo of a feather or birds or a dream catcher that you allowed an artist to draw for you and ultimately make a one-of-a-kind of piece is a bit different than demanding he or she tattoo some garbage you printed off the internet. No matter the design, the point is to be original.

Also, if you still think I'm being judgmental or claiming to be an expert on the subject of tattoos, save your breath. No where in this piece did I claim to be a tattoo artist or subject matter expert. We all have opinions and I voiced mine here in what I thought was a light-hearted post.

Lastly, if you're still convinced I'm just a horrible person and feel like slinging unintelligent profanity at me, you can do it on your own domain because it will not be published here.

Thank you!