BLACK TEA AND HONEY EXFOLIATING MASK
When you shop through links on our site, we may earn an affiliate commission. This educational content is not intended to be a substitute for professional advice.
 Alright, it's time to get a little personal.. I'm 26 and I feel like I just hit puberty! I've had relatively clear skin most of my life and now all of a sudden, it's Breakout City! On top of feeling like a pimple-faced teen, I also need to start focusing my skincare routine on preventative signs of aging. So how do you treat both?! I've been going through tons of cleansers, eye creams, spot treatments, moisturizers.. you name it and my skin either gets worse or doesn't seem to respond at all. I finally decided to dial it back a bit and get back to NATURAL ingredients.

I put together a three ingredient mask that helps treat and prevent blemishes as well as premature signs of aging. After just one use my skin felt refreshed, smooth, and radiant! Click through for more information on the ingredients I used and why they're so beneficial for your skin!

…..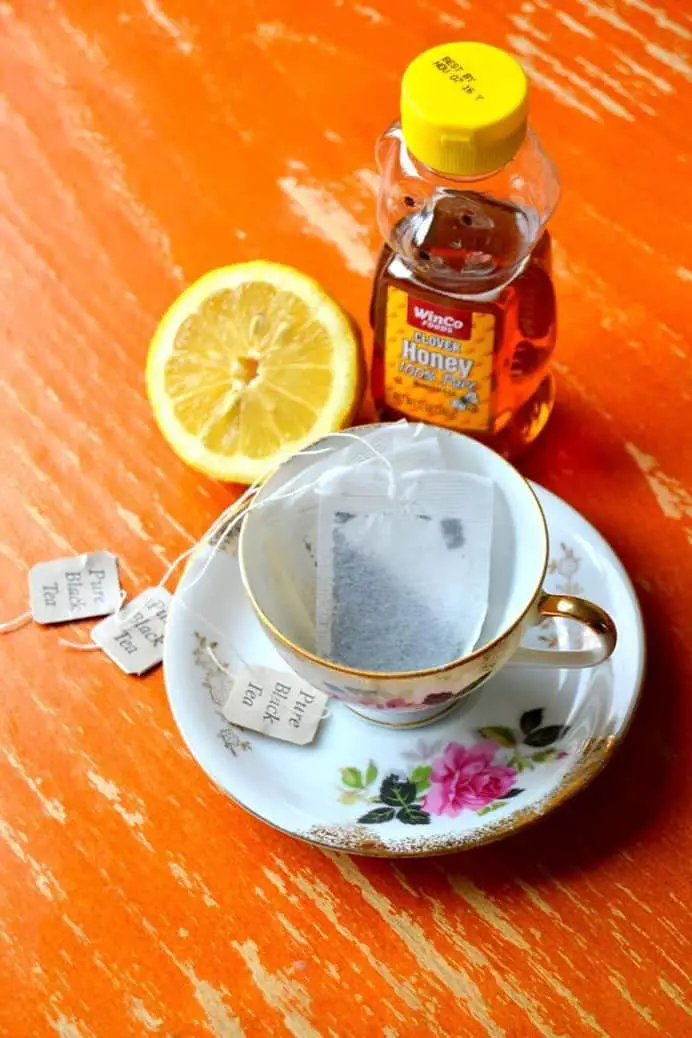 (makes enough for 2-3 applications)

Ingredients:

1 Tbs black tea leaves (or approximately 6 tea bags)

1/4 cup hot water

1 Tbs honey (raw organic honey is best, but regular honey works fine too)

1 tsp real lemon juice

*Polyphenols and tannins in black tea accelerate skin regeneration, prevent pimples, and soothes irritated skin. The caffeine in tea also helps with puffiness under the eyes.

*Honey is naturally antibacterial, so it does wonders for acne treatment and prevention. If you're finding a face mask to treat acne specifically, a good ingredient to look for is honey. It's also packed full of antioxidants which will slow down signs of aging. As if that weren't enough, it's extremely moisturizing and soothing, so it gives you a healthy glow!

*Lemon juice, much like honey, has antibacterial properties which helps treat and prevent blemishes. It helps fade discoloration caused by scars or age spots and the citric acid in lemons aids in removing the top layer of dead skin cells, leaving your skin smooth and radiant!

Place tea leaves or tea bags in a small cup and pour hot water over them. Let them steep 2-3 minutes and then drain water. Press on the leaves to squeeze out as much water as possible. If you're using teabags, squeeze out the excess water and cut open the teabags. Transfer tea leaves to a small mason jar or other sealing container. Stir in honey and lemon juice until mixed.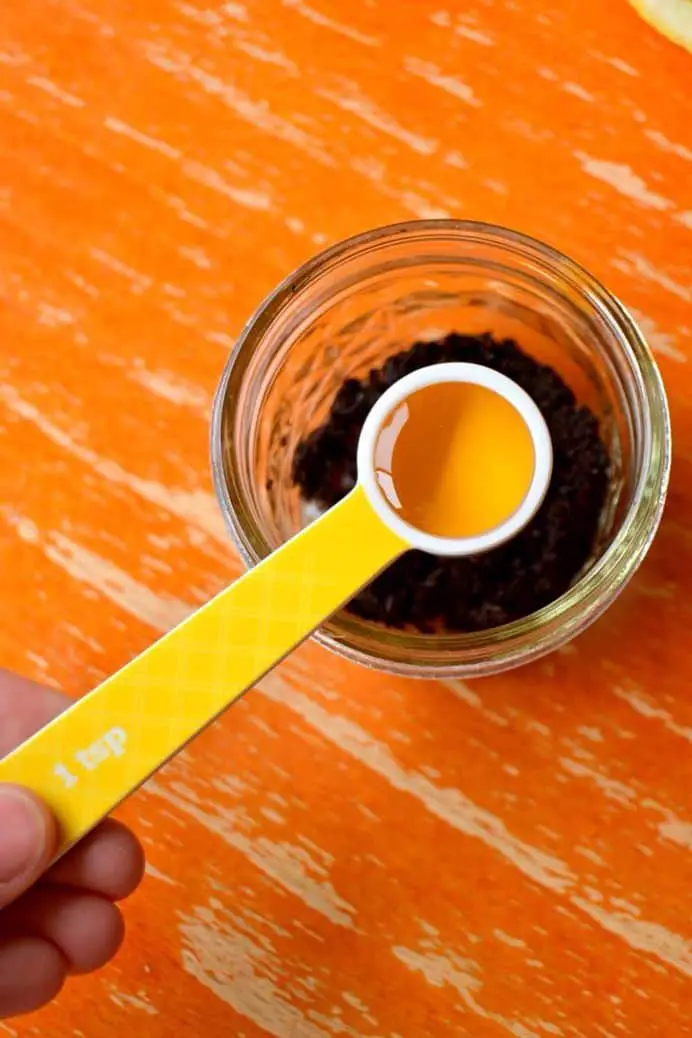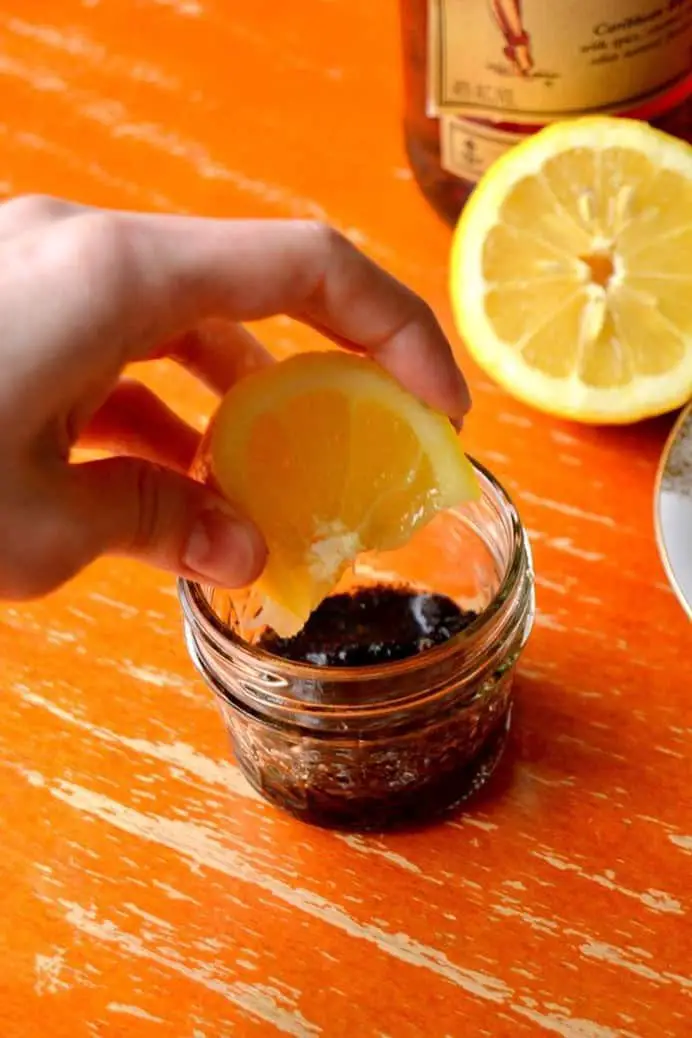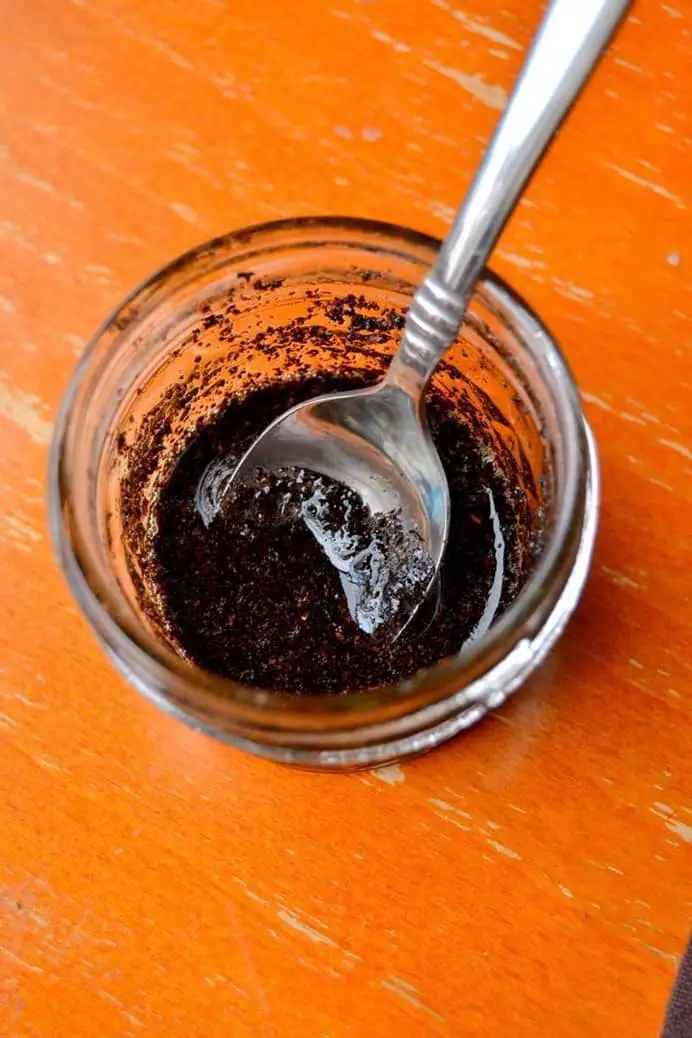 It'll be a little bit runny so drape a towel around your neck and make sure your hair is pulled back. Apply a generous amount to skin, avoiding eyes and mouth. Leave on for 5 minutes.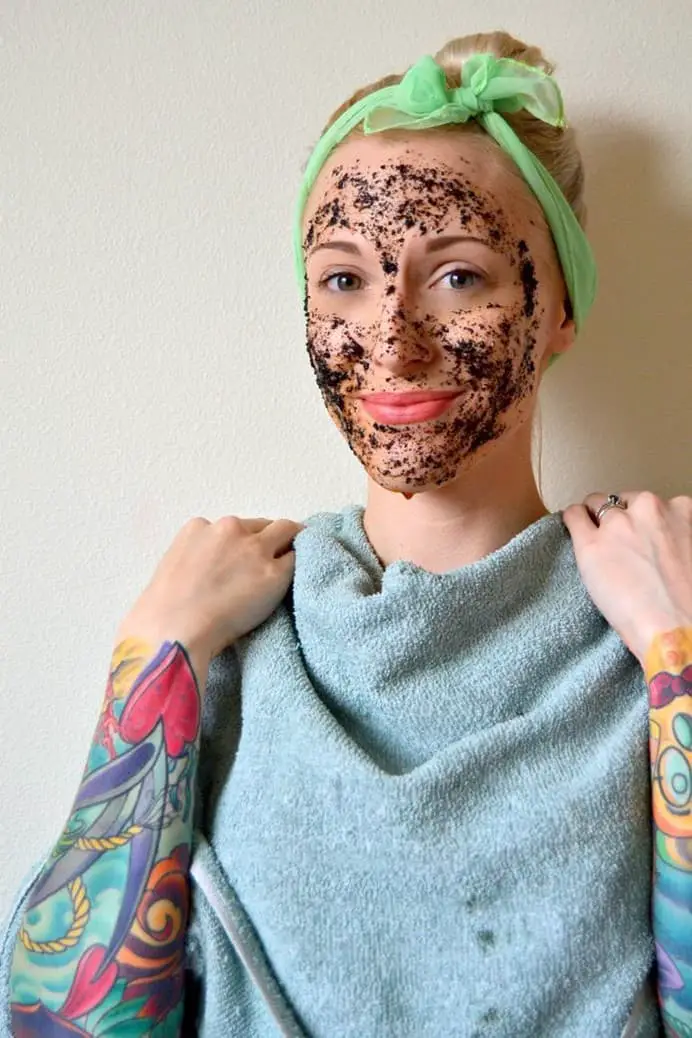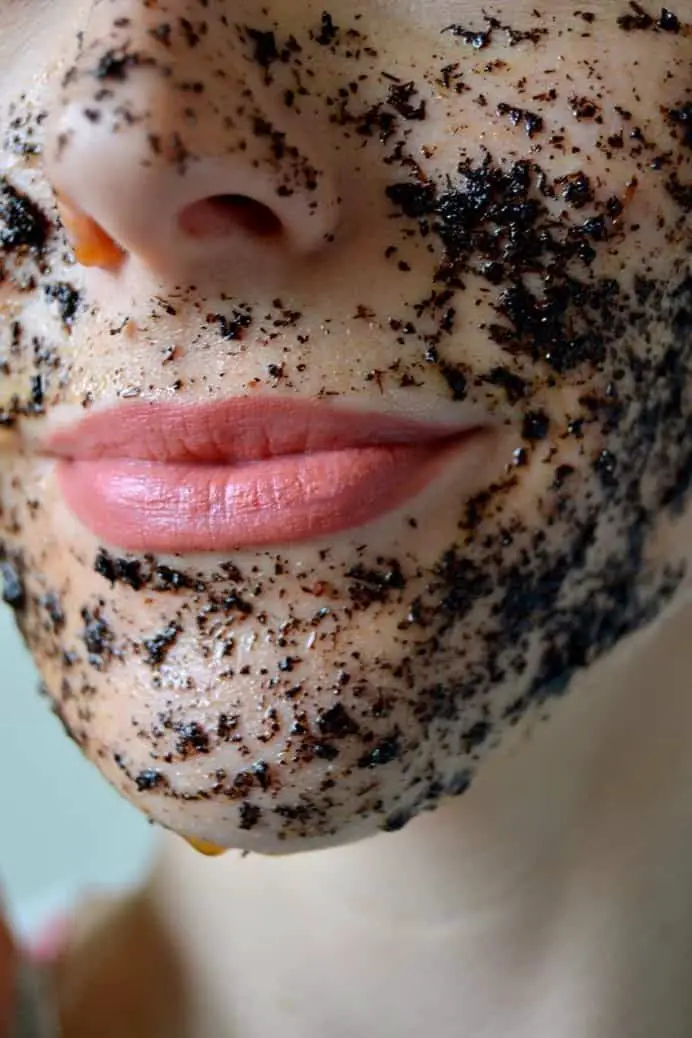 As a bonus you can steep two additional teabags in hot water, squeeze out excess water, and when cool enough to touch, but still warm, hold them under your eyes to help with excess puffiness.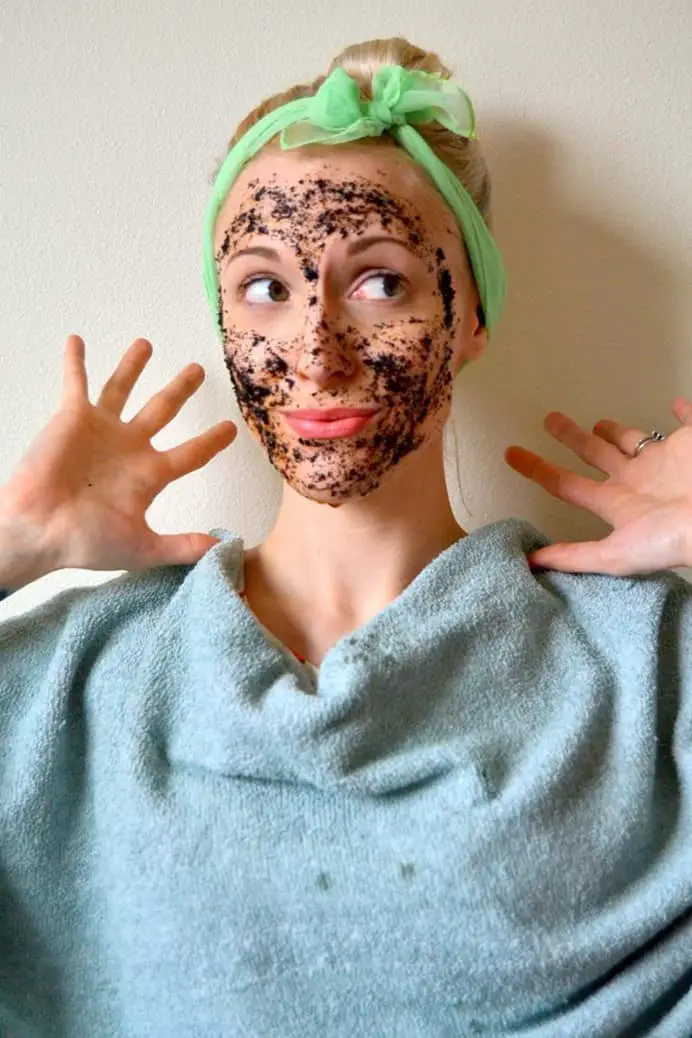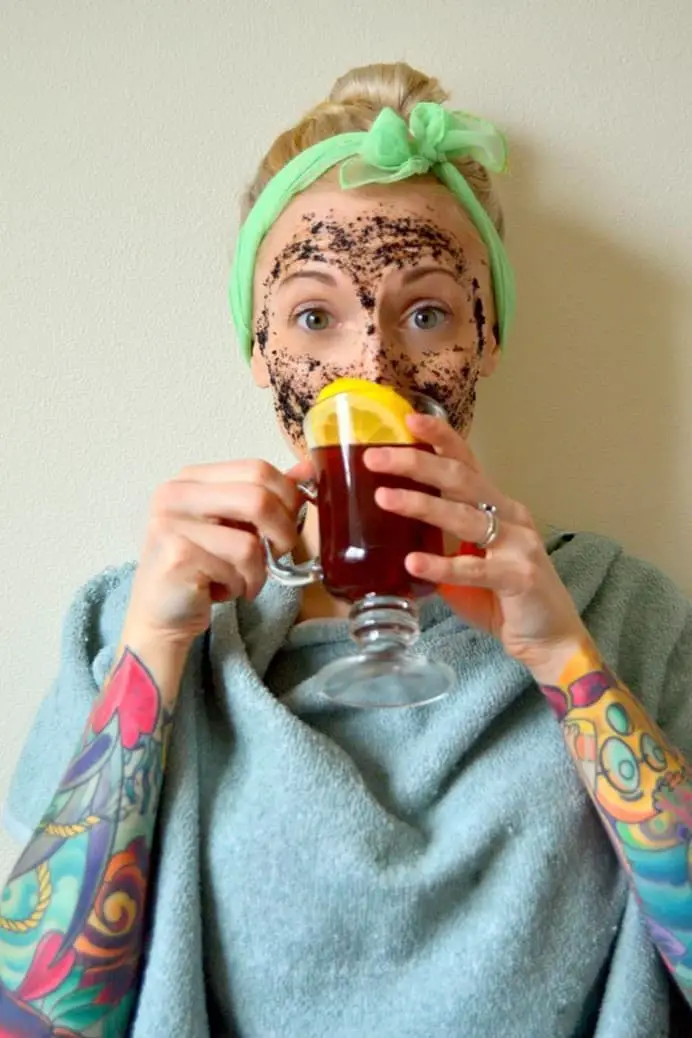 And as an extra EXTRA bonus you can enjoy a Black Tea Hot Toddy! ? Don't worry.. I'll share the recipe soon!

After the five minutes is up, use small circular motions to gently massage and exfoliate your skin and then rinse with warm water. Follow up with a moisturizer if skin is naturally dry. Store leftover mask in the refrigerator until ready to use. Allow mix to come back down to room temperature before using.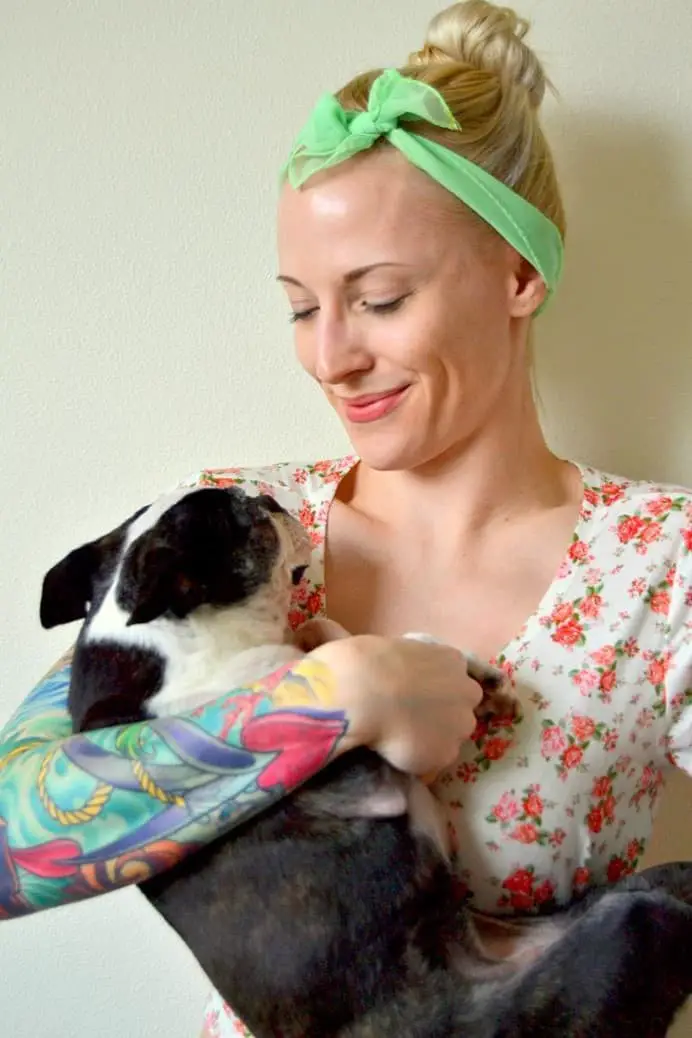 My little helper from last week!