MINI PUMPKIN PIES
When you shop through links on our site, we may earn an affiliate commission. This educational content is not intended to be a substitute for professional advice.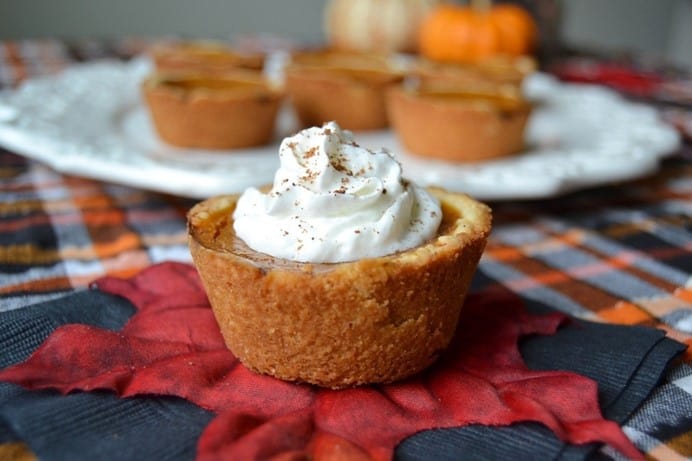 Pumpkin pie is a fall classic, but I couldn't resist altering the original and making 2 dozen mini pies instead! The fluffy whipped cream, rich pumpkin filling, and buttery flaky crust make the most decadent combination in bite sized form! Serve these up to your guests on Thanksgiving or any other occasion to enjoy pumpkin pie.. which in my book is EVERY day!

…..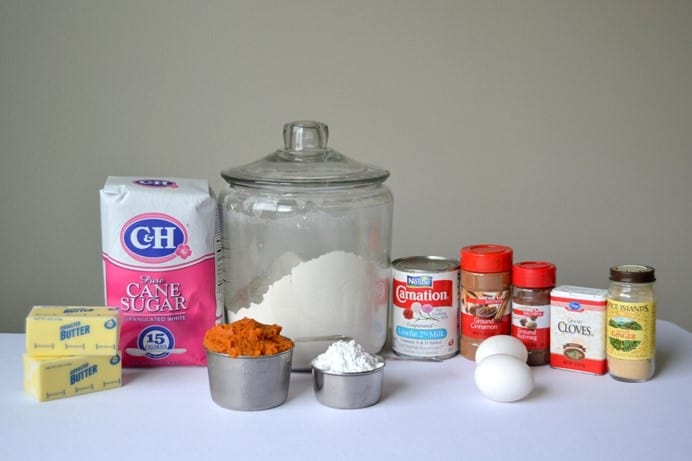 (makes 2 dozen)

Ingredients:

For crust:

3 cups all-purpose flour

1 cup powdered sugar

3 sticks (1 ½ cups) unsalted butter, room temperature and cut into pieces

For filling:

¾ cup sugar

½ tsp salt

1 tsp cinnamon

½ tsp ground ginger

¼ tsp ground cloves

¼ tsp nutmeg

2 eggs

1 (15oz) can (1 ¾ cup) pumpkin puree

1 (12oz) can evaporated milk

Whipped cream and nutmeg for topping

Preheat oven to 350 degrees F (176 degrees C) and butter two 12 cup muffin tins. If you only have 1 muffin pan, don't sweat it. Just divide appropriately.

(1.) Combine flour, powdered sugar, and butter in a large bowl.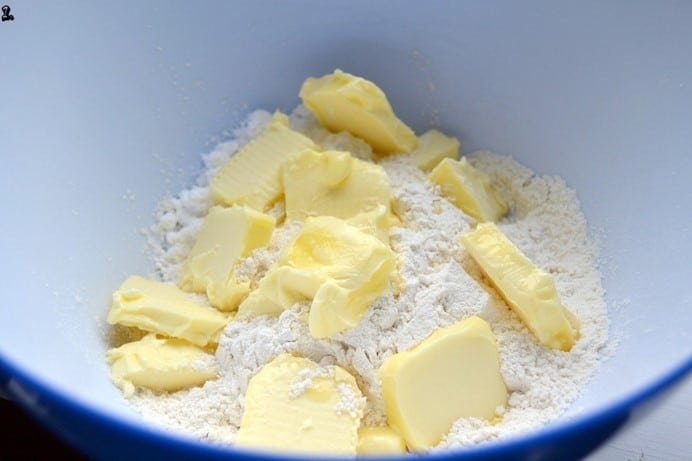 (2.) Using your hands, mix until dough forms a ball.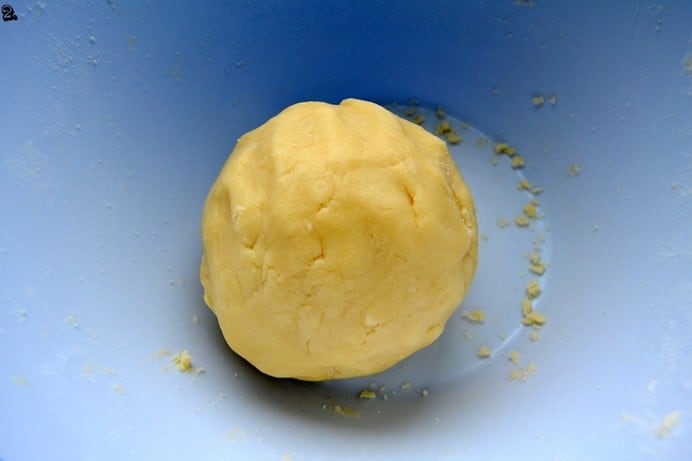 (3.) Place a tablespoon full of dough in each muffin cup and press down with your thumbs, spreading dough up the sides, to form a mini pie shell.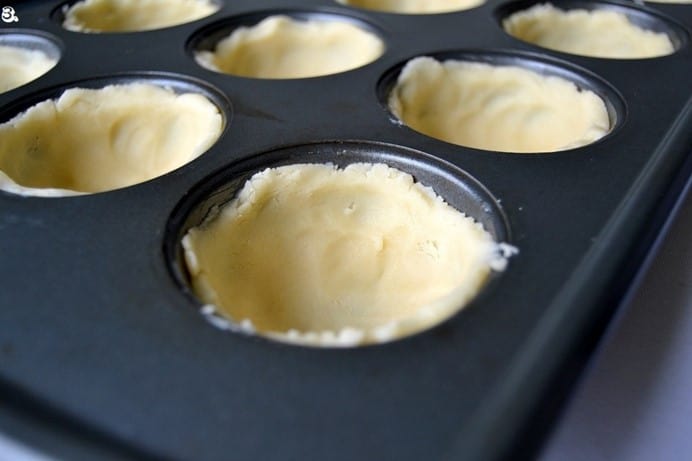 (4.) In a small bowl, combine sugar, salt, cinnamon, ginger, cloves, and nutmeg. (5.) In a separate large bowl, lightly beat eggs. (6.) Stir in sugar mixture and pumpkin puree. (7.) Slowly stir in evaporated milk and mix until all ingredients are blended together.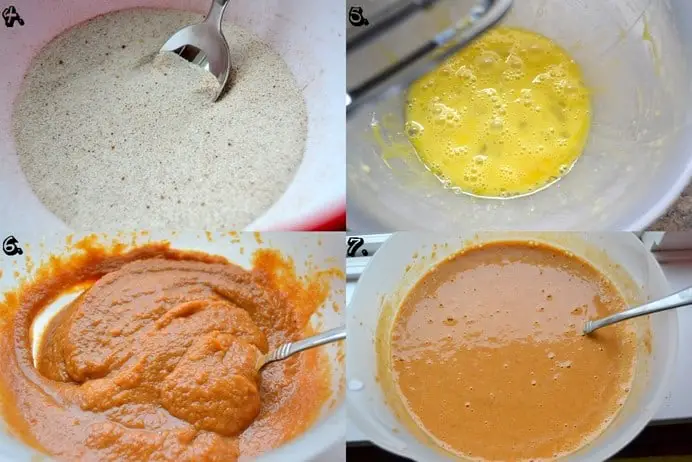 (8.) Pour batter into pie shells, leaving a small edge of the shell still visible.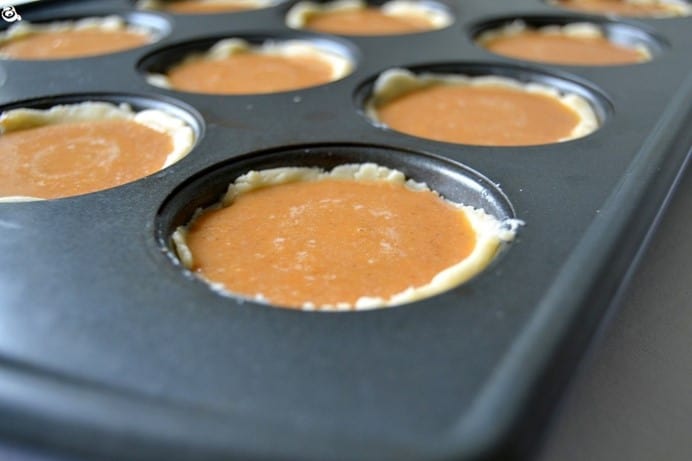 (9.) Place in the oven and bake for 30-35 minutes or until a toothpick inserted into the center comes out clean. Remove from the oven and let cool for 5-10 minutes.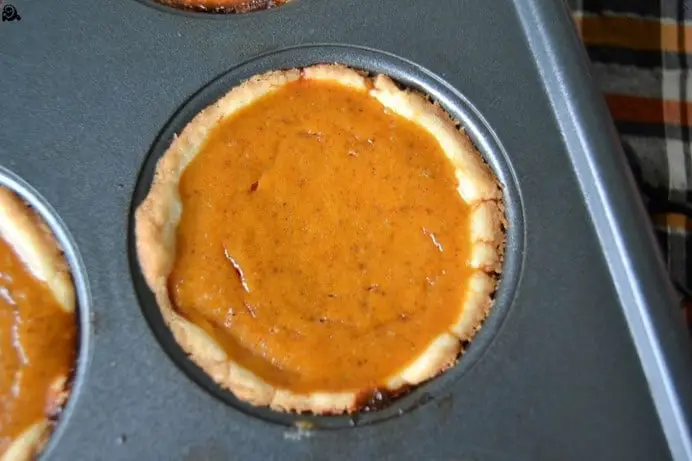 (10.) Use a butter knife to carefully run along the edges of each pie and loosen them from the pan. Gently wedge the knife under each pie to remove from the pan and place on the cooling rack to cool another 15-20 minutes.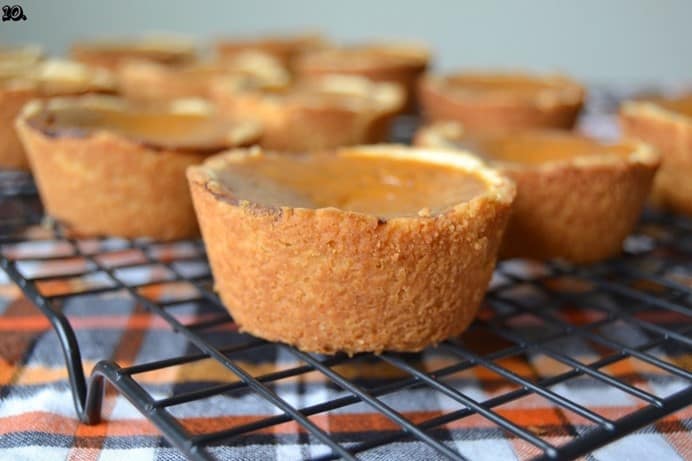 Top with whipped cream and sprinkled nutmeg and serve right away. These can also be made the night before and stored in an airtight container in the refrigerator.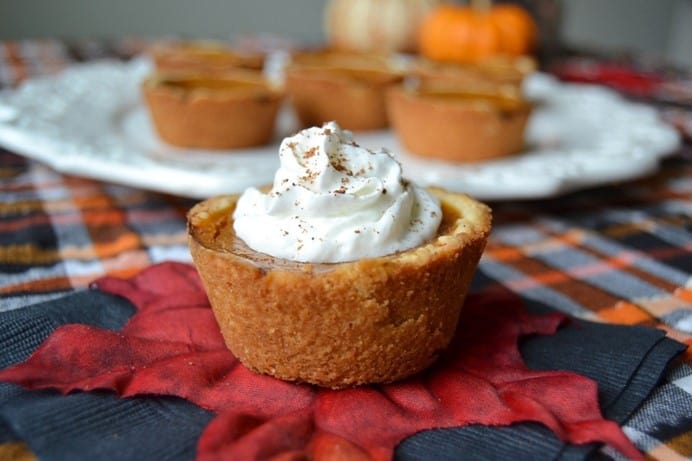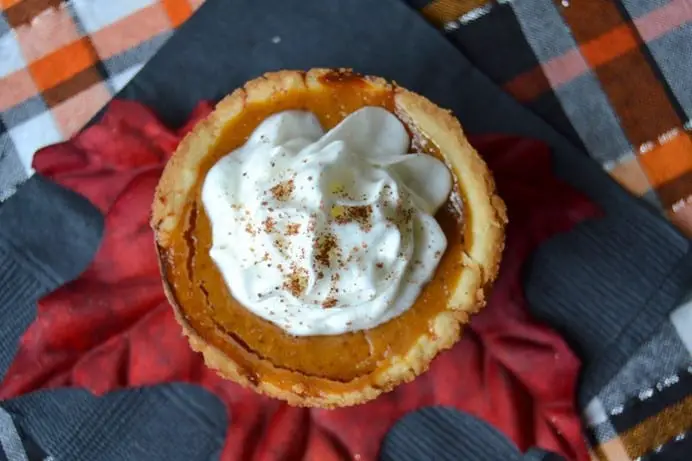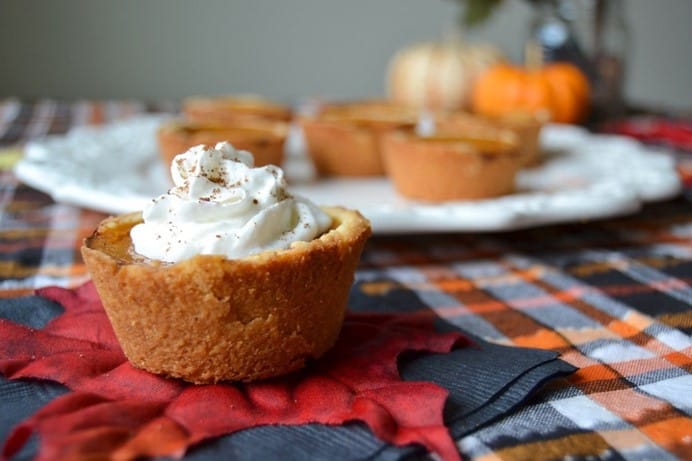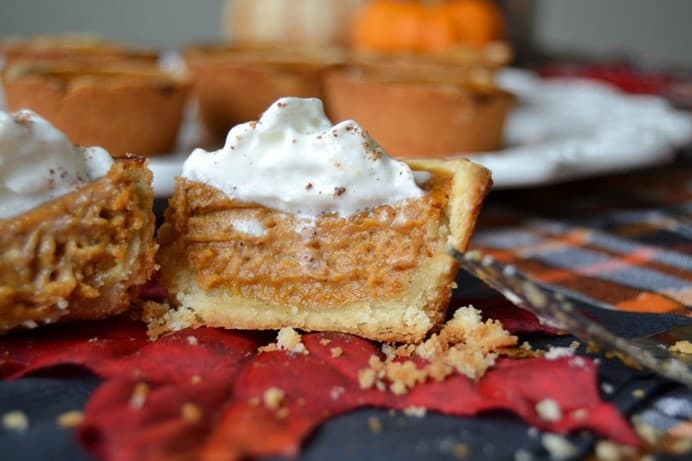 Enjoy!