REDRUM CAKE WITH BOOZY CREAM CHEESE FROSTING
When you shop through links on our site, we may earn an affiliate commission. This educational content is not intended to be a substitute for professional advice.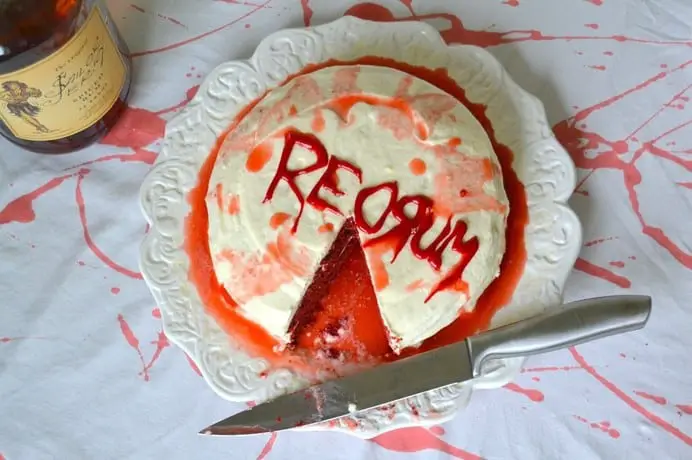 Believe it or not, but I had never watched The Shining until just a few weeks ago. I get numerous requests for rum cake recipes, so I was inspired to make a two layer red velvet rum cake as a tribute to the film! To up the rum factor a bit more I added Sailor Jerry Rum to the cream cheese frosting as well! I topped the whole thing off with homemade strawberry syrup for a 'bloody' effect!

…..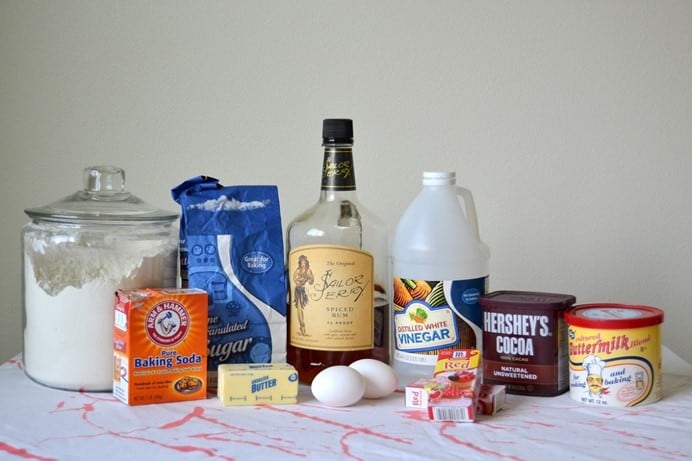 (makes 1 two layer cake)

Ingredients:

For cake:

1½ cups sugar

½ cup (1 stick) unsalted butter, room temperature

2 eggs

5 Tbs unsweetened cocoa

4 Tbs red food coloring

1 tsp vanilla extract or Sailor Jerry Rum

4 Tbs powdered buttermilk

½ cup water

½ cup Sailor Jerry Rum

2 ½ cups all-purpose flour

1 tsp baking soda

1 tsp salt

3 tsp distilled white vinegar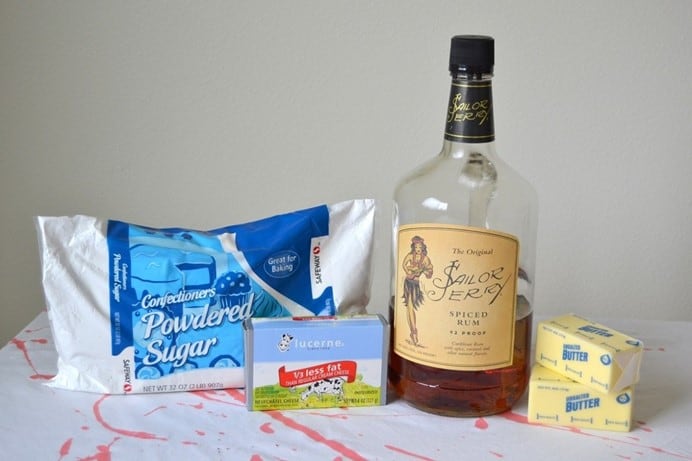 For frosting:

1 (8oz) package of cream cheese, softened

1 cup (2 sticks) unsalted butter, room temperature

1 ½ shots of Sailor Jerry Rum

4 cups of powdered sugar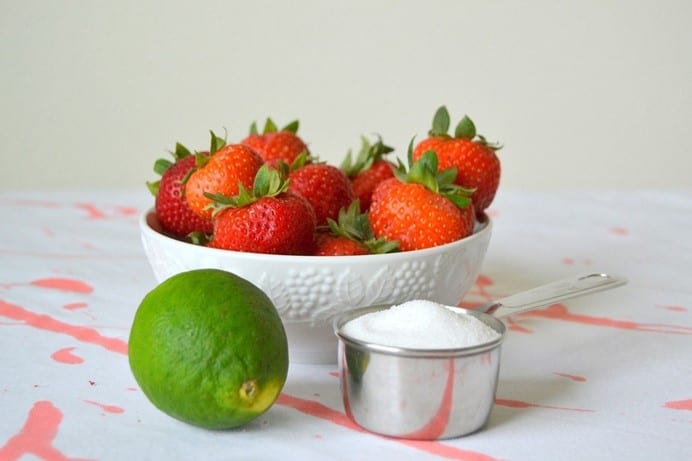 For strawberry syrup:

2 cups fresh strawberries, hulled and sliced

¼ cup sugar

Juice from 1 lime

Red frosting (optional for writing REDRUM across the cake!)

Preheat oven to 350 degrees F (176 degrees C) and butter two 9″ round cake pans. If you only have 1 pan I suggest dividing the cake recipe in half and making the batches separately so both layers come out evenly.

(1.) In a large bowl, cream together sugar and butter until fluffy, then beat in the eggs. (2.) In a separate bowl, mix together cocoa, food coloring, and vanilla extract (or rum) until it's a smooth paste. (3.) Add to the batter and mix well. (4.) Slowly add in buttermilk, water, rum, and flour and mix for another 1-2 minutes. Add baking soda, salt, and vinegar and mix until all dry ingredients are combined and batter is smooth.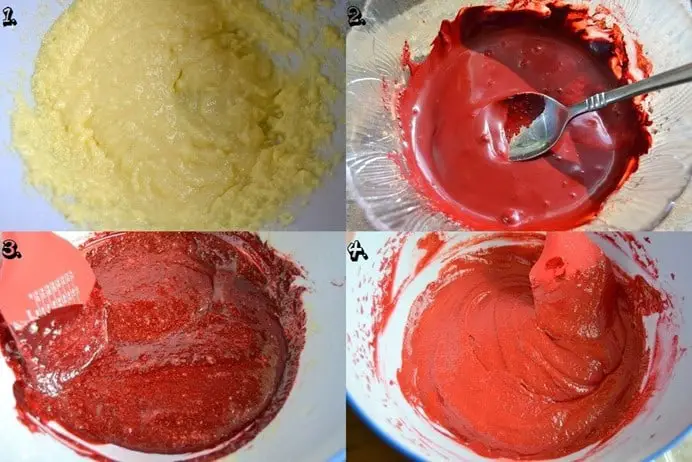 (5.) Distribute batter evenly into cake pans and place in the oven to bake for 18-20 minutes or until a toothpick inserted into the center comes out clean. (6.) Let cake cool in the pan for 5-10 minutes. (7.) Run a butter knife along the edges to loosen the cake, flip upside-down into your hand and (8.) then place right side up on the cooling rack to cool another 10-15 minutes. While waiting for the cakes to cook and cool, prepare your boozy frosting!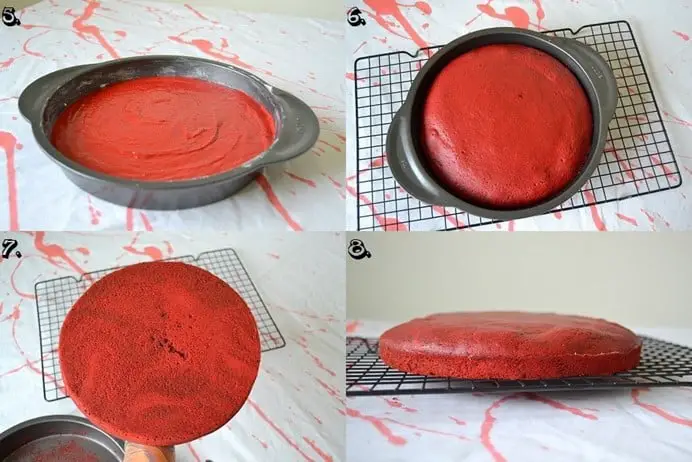 (9.) In a large bowl, cream together cream cheese, butter, and Sailor Jerry Rum. (10.) Slowly beat in powdered sugar one cup at a time, scraping down the sides as needed, until completely smooth. (11.) When cakes are completely cooled, place one on a large plate and spread a layer of frosting about ½ of an inch thick. (12.) Place the second layer directly on top and frost the sides and top until completely covered. Place in the refrigerator to chill for 10-15 minutes.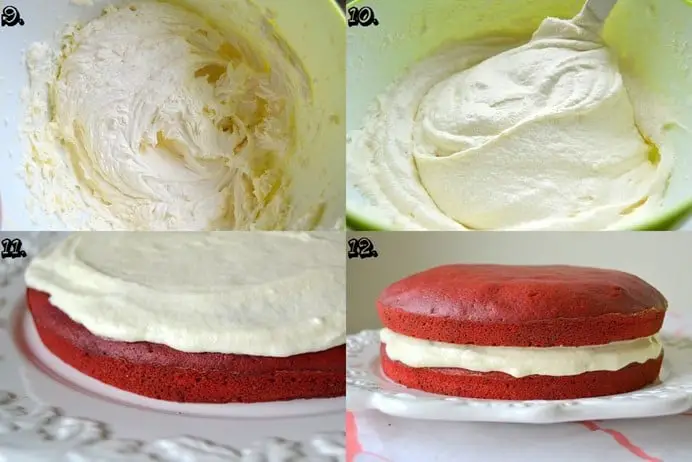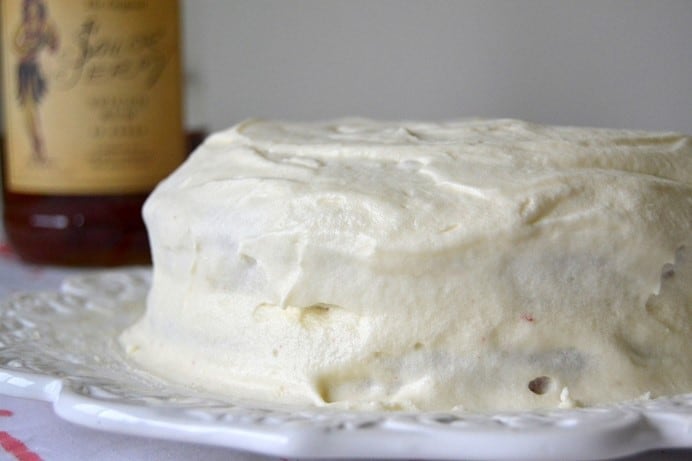 (13.) While waiting on the cake to chill, prepare your strawberry syrup. Combine strawberries, sugar, and lime juice in a small saucepan over medium heat. (14.) Bring to a simmer while mashing the strawberries against the side of the pan with a fork. (15.) Simmer for 10 minutes, stirring occasionally. (16.) Pour mixture through a fine mesh sieve over a large bowl or measuring cup. Use the back of a spoon to press on solids and get the maximum amount of liquid out (you should have just about 2/3 cup). Discard solids and place strawberry syrup in the refrigerator to cool and thicken up (approximately 20-30 minutes).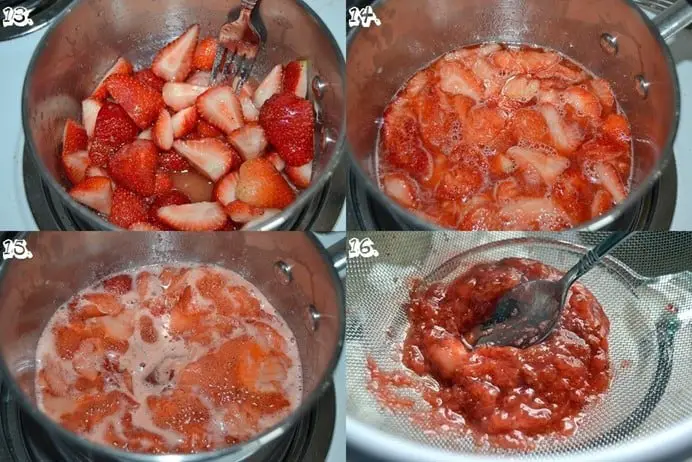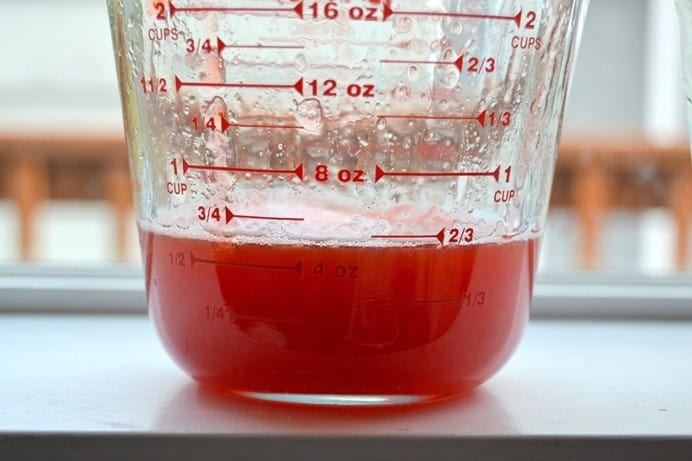 When syrup has completely cooled, pour as much as you would like over the top of the cake. Slice it up (like Jack Nicholson!) and serve!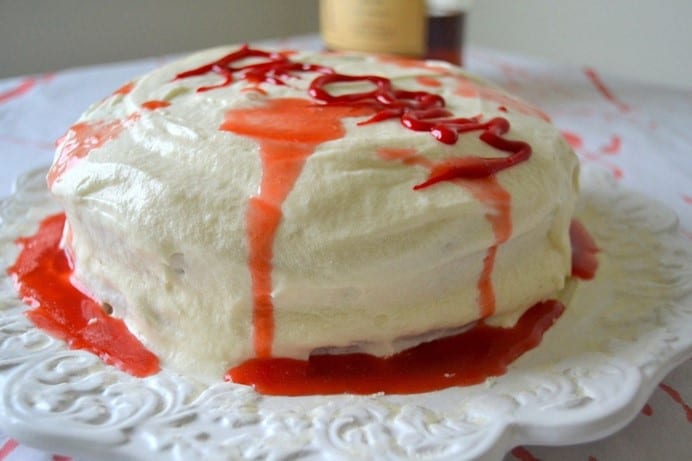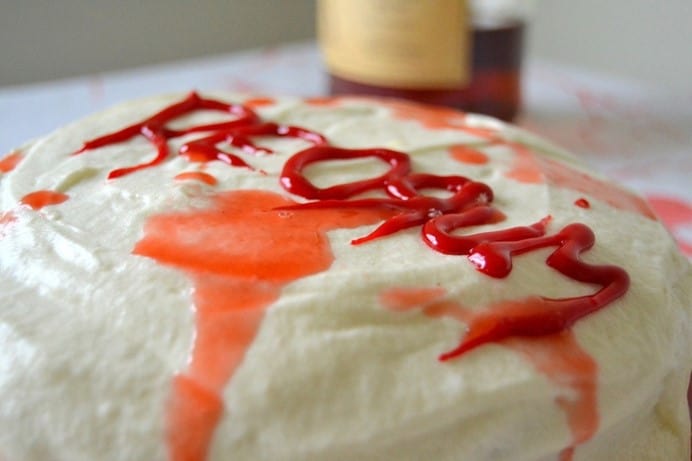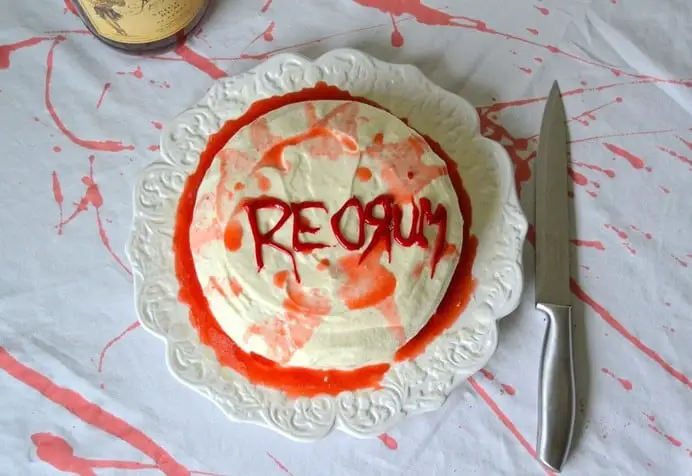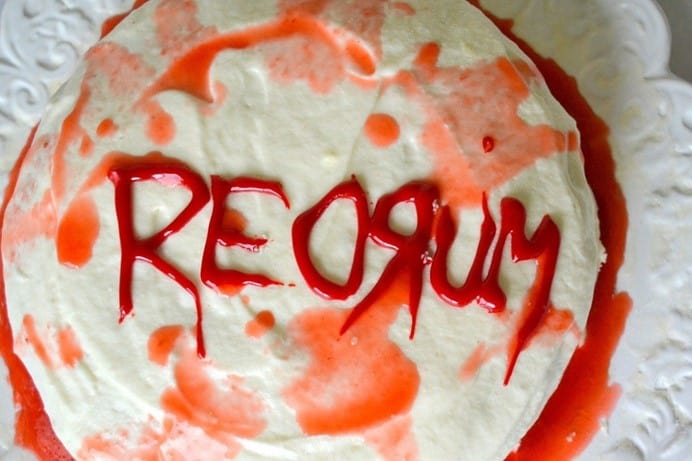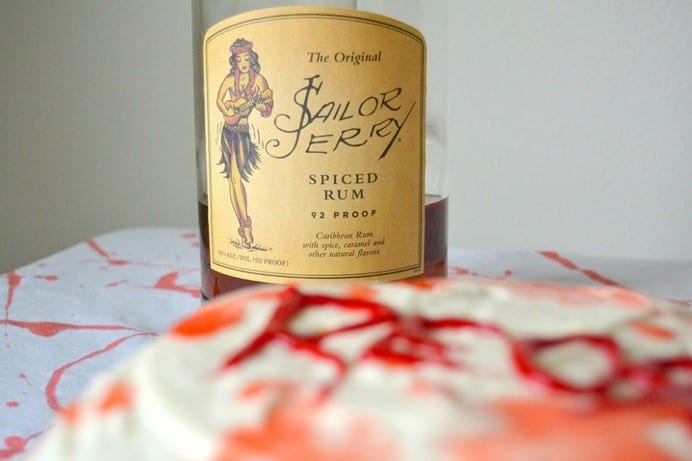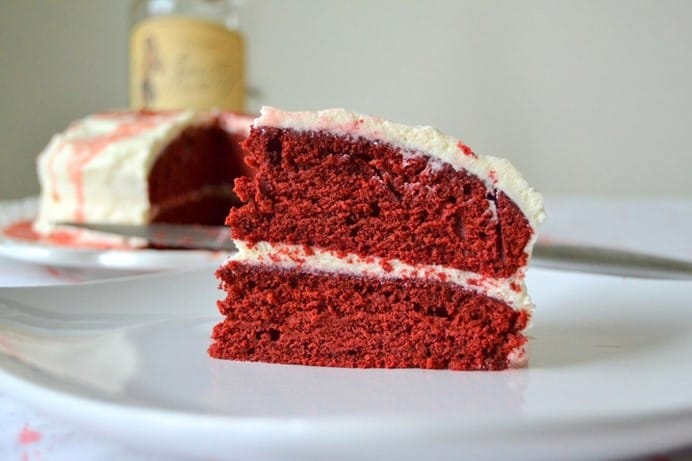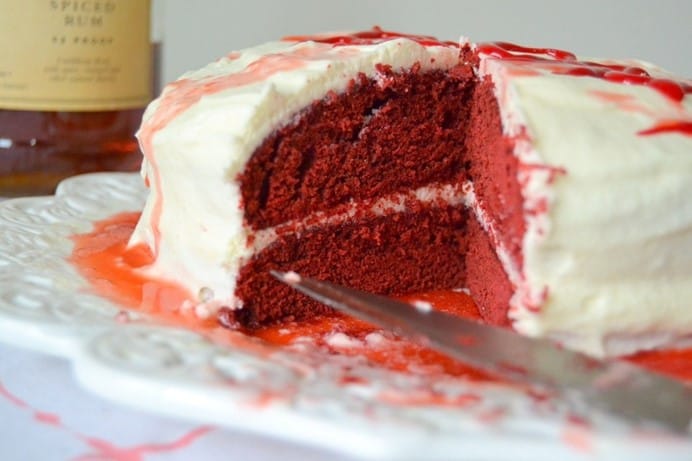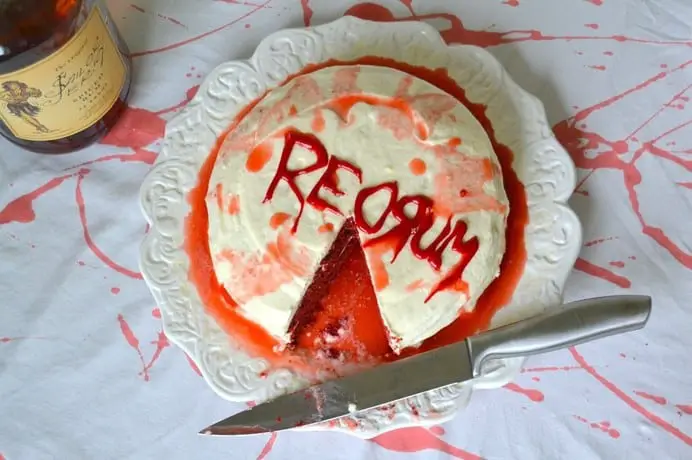 Enjoy!