Everyone loves a good taco pizza, but I wanted to create something a bit fresher and healthier as opposed to the typical refried beans, taco meat, soggy lettuce, and stale Dorito topped pizzas that you get from a pizza delivery service. Starting with a homemade whole wheat crust, topped with tequila and lime marinated chicken, fresh vegetables, and finished off with a spicy ranch sauce.. it elevates taco pizza to an entirely different level!

…..

(makes 2 medium pizzas)

Ingredients:

2-3 Tbs tequila

Juice from 1 lime

3 tsp taco seasoning – find my recipe for homemade seasoning here!

2 large boneless, skinless chicken breasts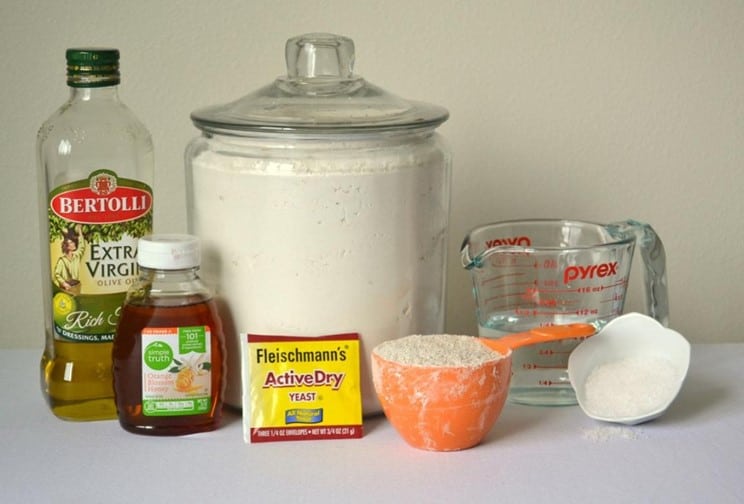 For crust:

½ tsp honey (All I could find was orange blossom! Haha it still worked and the dough tasted fine!)

1 cup warm water

1 packet of active dry yeast

1 tsp olive oil

1 ½ cups all-purpose flour

1 cup whole wheat flour

Pinch of coarse salt

Olive oil for bowl
Toppings:

½ cup Monterey jack cheese, shredded

2 medium tomatoes, seeded and roughly chopped

2-3 stalks of green onion

Red cabbage or lettuce, shredded

1 avocado, pitted, peeled, and cut into cubes

Cilantro, roughly chopped

For sauce:

½ cup ranch dressing

3 tsp hot sauce (I like Tapatio or Cholula!)

Combine ranch dressing and hot sauce in a small bowl and stir until completely mixed. Cover and place in the refrigerator until ready to use.

(1.) In a large zip-lock bag, add tequila, lime juice, and taco seasoning. Shake to mix marinade together. Add chicken breasts, seal shut, and place in the refrigerator to marinate while prepping the other ingredients.
(2.) In a large bowl, stir together honey and warm water. Sprinkle yeast packet on top and let sit for 10 minutes or until foamy. Stir in olive oil. (3.) Using an electric mixer with dough hooks, slowly blend in flours and salt. (4.) Mix until dough forms a ball and pulls away from the sides of the bowl. Remove dough and form into a smooth ball. (5.) Coat the bottom and sides of the mixing bowl with olive oil and place dough back inside. Cover with a clean towel and place in a warm place to rise for 1 hour.
(6.) When there's about 20 minutes left for the dough to rise, pull your marinated chicken breasts out of the refrigerator to cook. In a large skillet, heat 1-2 tablespoons of olive oil over medium heat. Once hot, add chicken breasts and cook for 8-10 minutes on each side. Cut into the center of the largest chicken breast to make sure it's no longer pink in the center. If still not thoroughly cooked, change heat setting to low and cook another 3-5 minutes. When finished, place chicken breasts on a plate and set aside to cool for a few minutes. Cut chicken into small chunks or strips.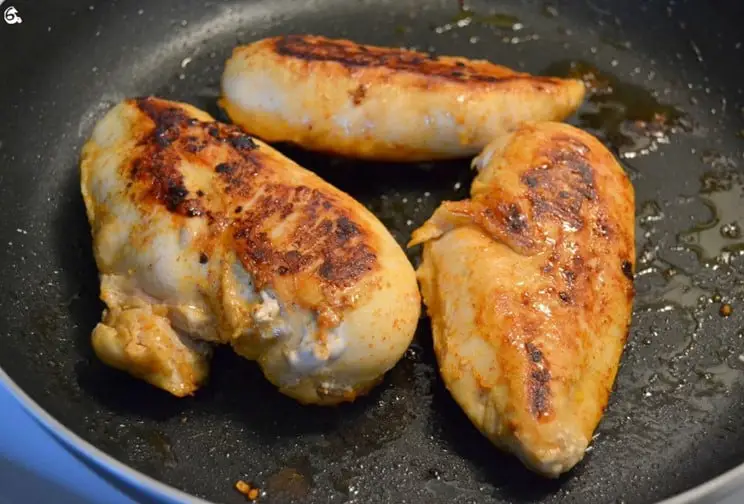 Preheat oven to 450 degrees F (232 degrees C).

(7.) When dough is finished it should be doubled in size.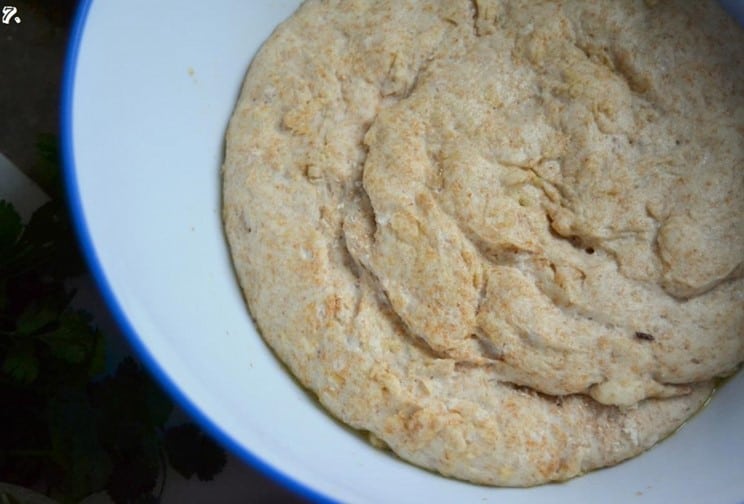 (8.) Punch down the dough and divide in half. If you're only cooking one pizza you can place one half of the dough in a zip-lock back and place in the refrigerator for 1-2 days or freeze it. Just let dough come back down to room temperature before rolling out. On a clean floured surface, roll out dough slightly larger than your pan. Carefully transfer dough onto pan and either trim excess dough or roll to form a crust.

(9.) Sprinkle with cheese and then top with chicken, tomatoes, and green onion.
(10.) Place in the oven to bake for 8-10 minutes or until crust is crisp and cheese has melted. Remove from the oven and let it cool for a few minutes.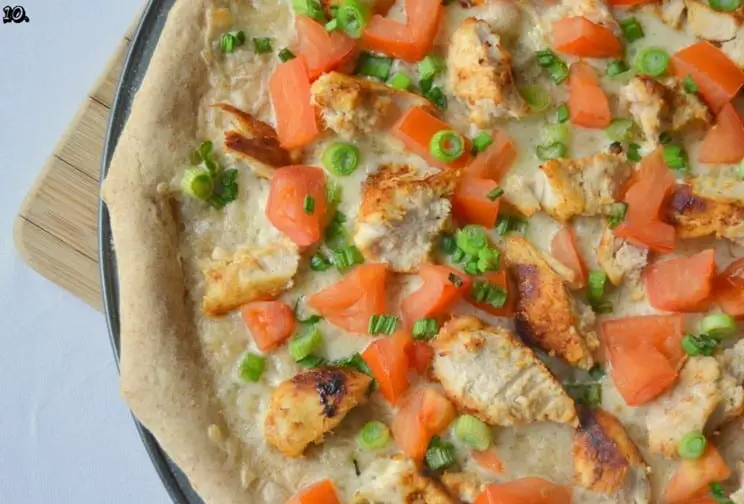 Top with shredded cabbage, avocado, cilantro, and ranch sauce. Slice it up and serve!

Enjoy!