PINEAPPLE CINNAMON MOJITO
When you shop through links on our site, we may earn an affiliate commission. This educational content is not intended to be a substitute for professional advice.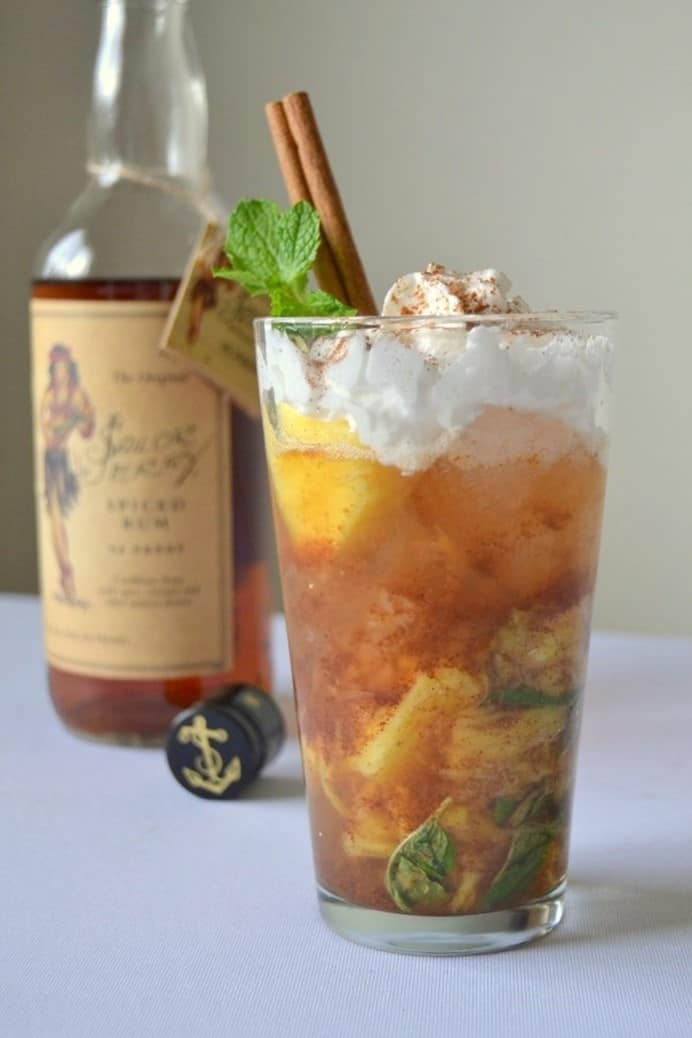 This is a cocktail I've been dying to try from my Sailor Jerry recipe book and now that I have, I don't think I'll drink a mojito any other way! It's an unexpected yet wonderful combination of flavors that make you think of relaxing on a tropical beach and curling up in front of a fireplace on a cold winter day all in one! The original recipe calls for a cinnamon foam which is prepared in a whipped cream siphon with egg whites, apple juice, cinnamon, sugar, and house bitters, but I made it a bit simpler by using French vanilla whipped cream and adding cinnamon to the cocktail. You can get fancy or take the quick route, but either way this is a must-make cocktail!
…..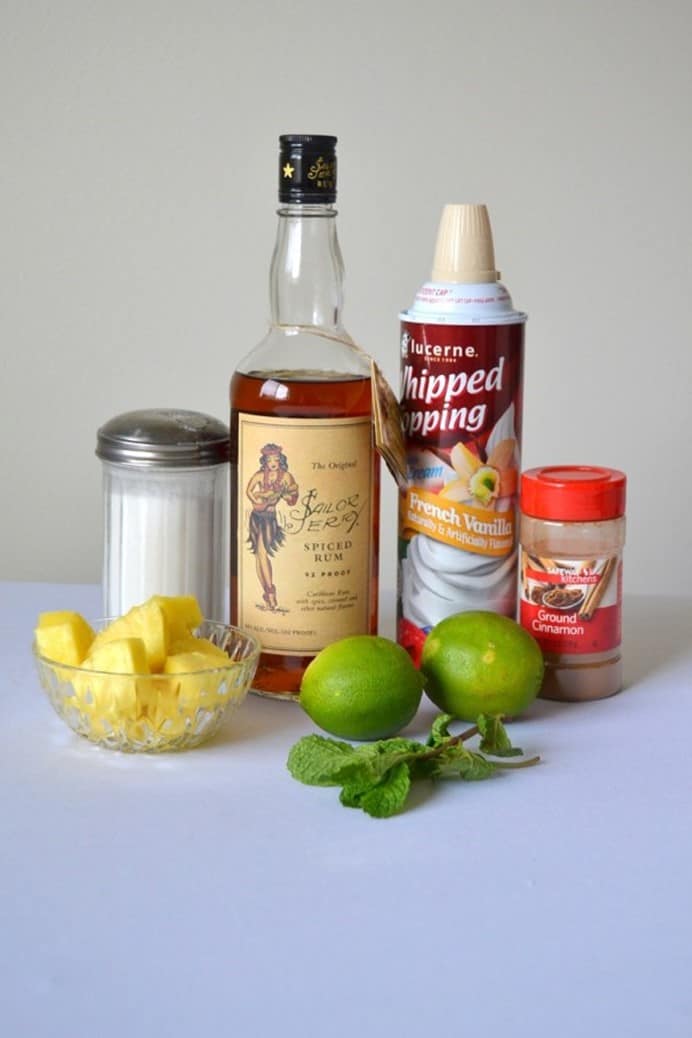 (makes 1 cocktail)

Ingredients:

4-5 pieces of fresh pineapple

4 tsp sugar

½ tsp cinnamon

Juice from 1 lime

1 ½ oz Sailor Jerry Rum

10 loose mint leaves

French vanilla whipped cream (regular will work fine too)

Extra cinnamon to sprinkle on top

Sprig of mint to garnish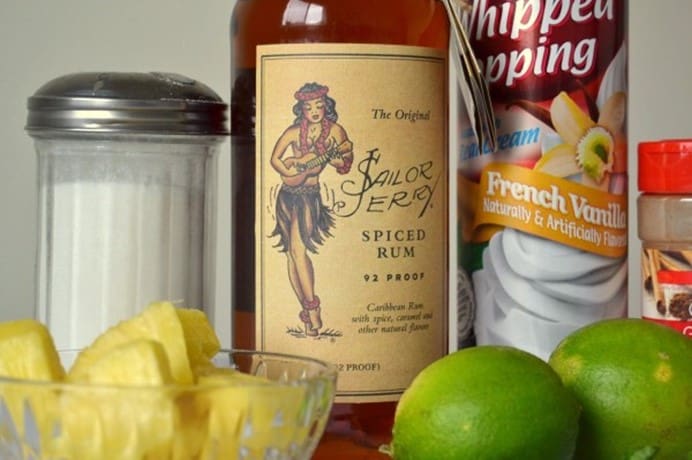 Add pineapple pieces, sugar, and cinnamon to a cocktail shaker and use a wooden spoon to muddle. Add lime juice, Sailor Jerry Rum, mint leaves, and give it a good shake.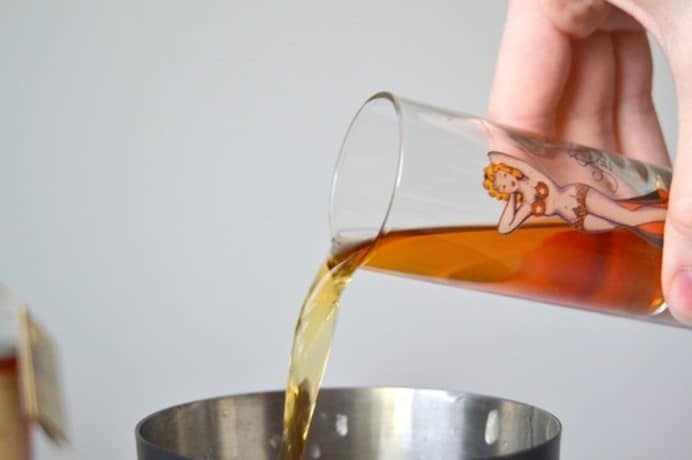 Pour into an ice filled glass top with whipped cream, sprinkle with cinnamon, and garnish with mint sprig. Serve right away.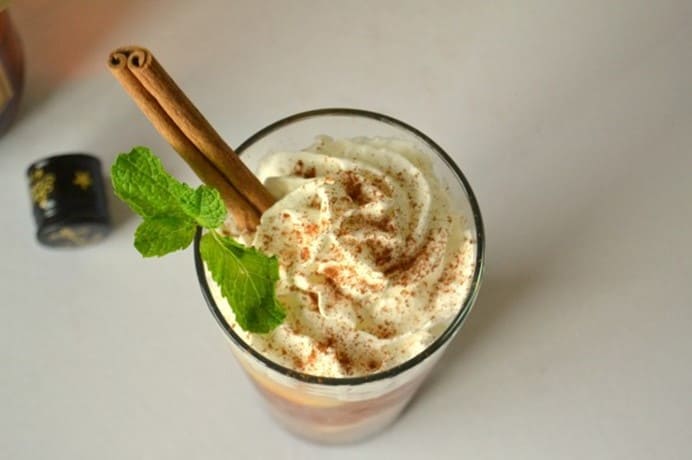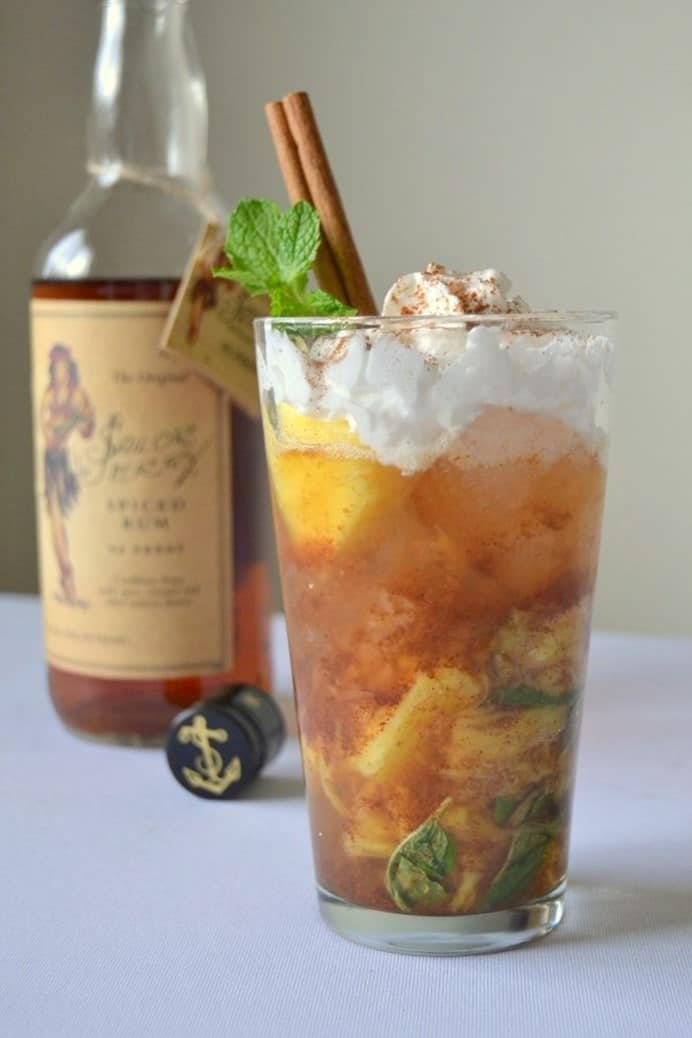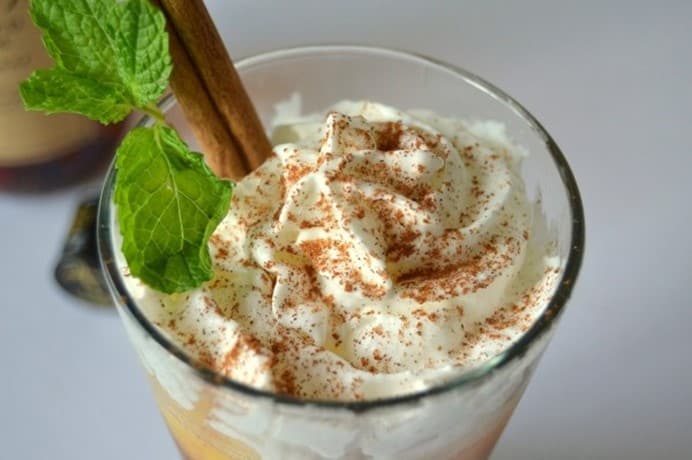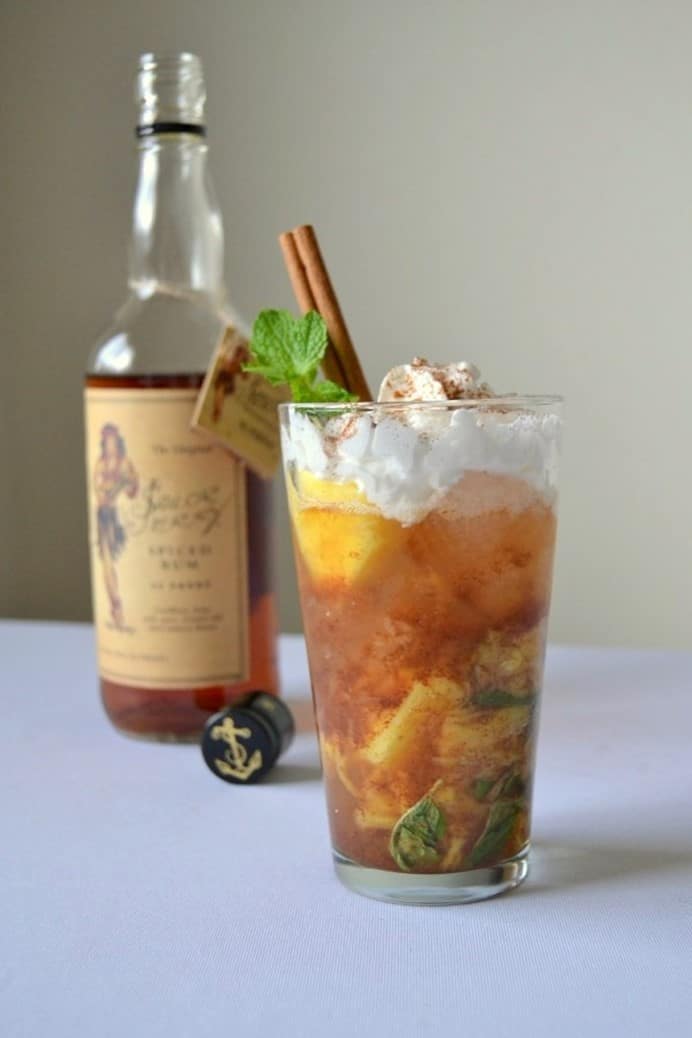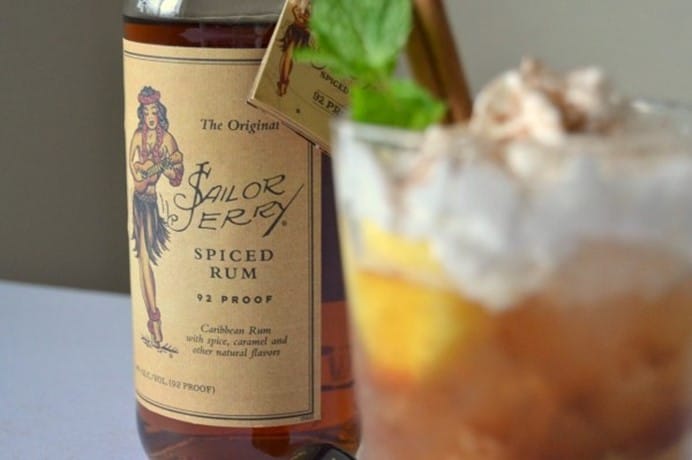 Enjoy responsibly!