BALSAMIC VINAIGRETTE PORTOBELLO MUSHROOM BURGERS
When you shop through links on our site, we may earn an affiliate commission. This educational content is not intended to be a substitute for professional advice.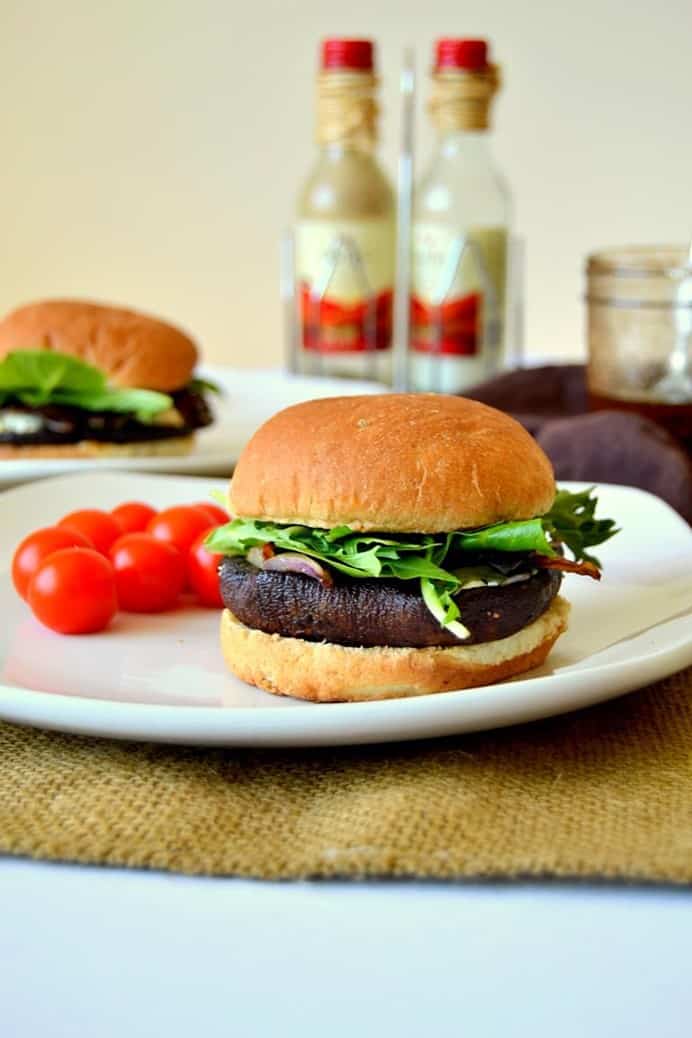 A few years ago I challenged myself to try a vegetarian diet for one month. My first attempt ended at three weeks after I drunkenly scarfed down a pulled pork burrito AND a deli sandwich containing seven different types of meat… it's a long story. My second attempt, however, was much more successful! I made it the entire thirty days and tried a lot of different foods I had otherwise deemed as "icky" in my pickier days. One such item was a Portobello mushroom burger from one of our favorite brewpubs. I've done my best to recreate the recipe here, complete with zesty homemade vinaigrette, crumbled goat cheese, and caramelized onions! Even if you're not a vegetarian, you're going to love this burger! And if you absolutely MUST.. throw a few strips of bacon on there! 

…..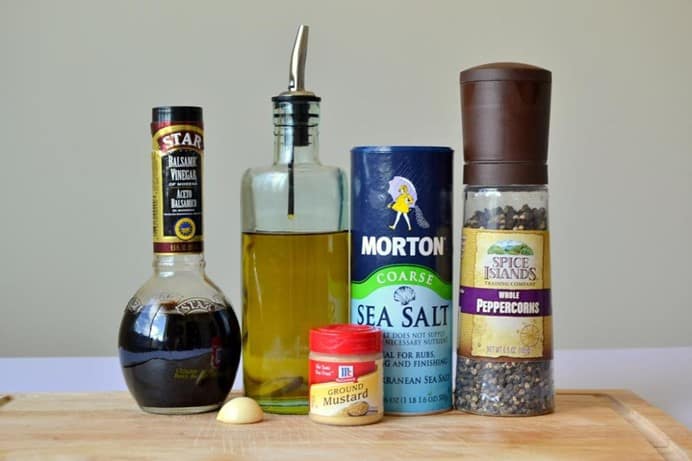 (makes 2 burgers)

Ingredients:

¾ cup olive oil

¼ cup balsamic vinegar

1 tsp ground mustard

1 garlic clove minced

Salt and freshly ground pepper to taste

2 large Portobello mushrooms, washed and stems removed

Olive oil for cooking

¼ of medium sized red onion, sliced

½ cup crumbled goat cheese

Arugula, spinach, or mixed greens

Sandwich buns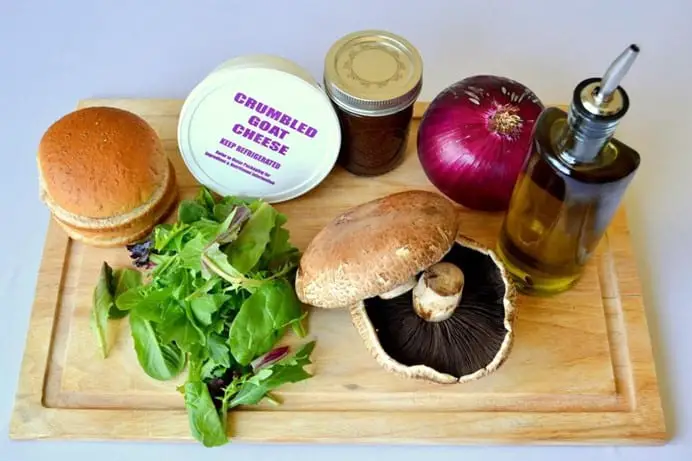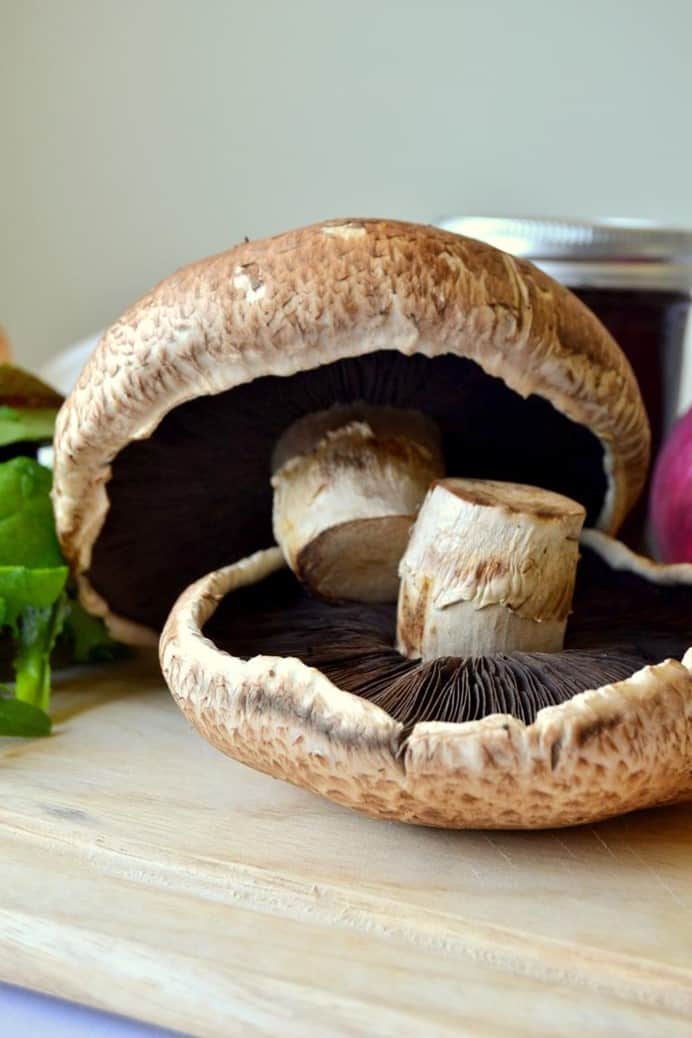 DO NOT GRILL THESE! Trust me.. I tried and nearly lost my eyebrows! The vinaigrette is heavy on the olive oil so when those marinated mushrooms hit the grill, it flares up a lot, causing them to get charred beyond anyone's liking.

(1.) Start by combing olive oil, balsamic vinaigrette, ground mustard, minced garlic, salt, and pepper in a sealing jar or container. (2.) Shake to mix and store in the refrigerator until ready to use (if making ahead of time).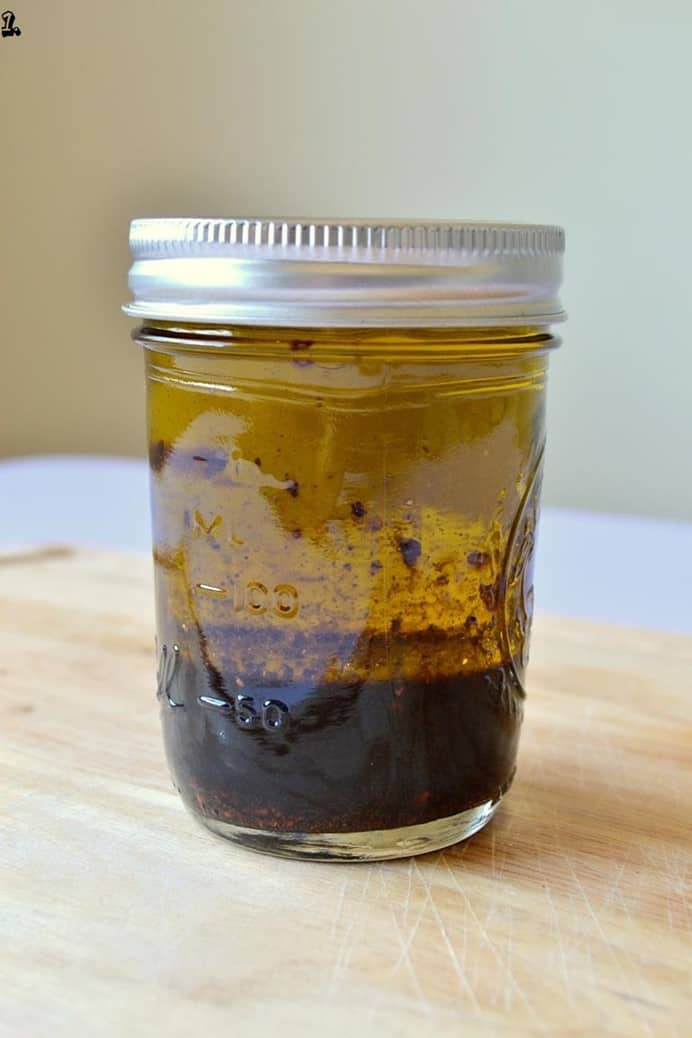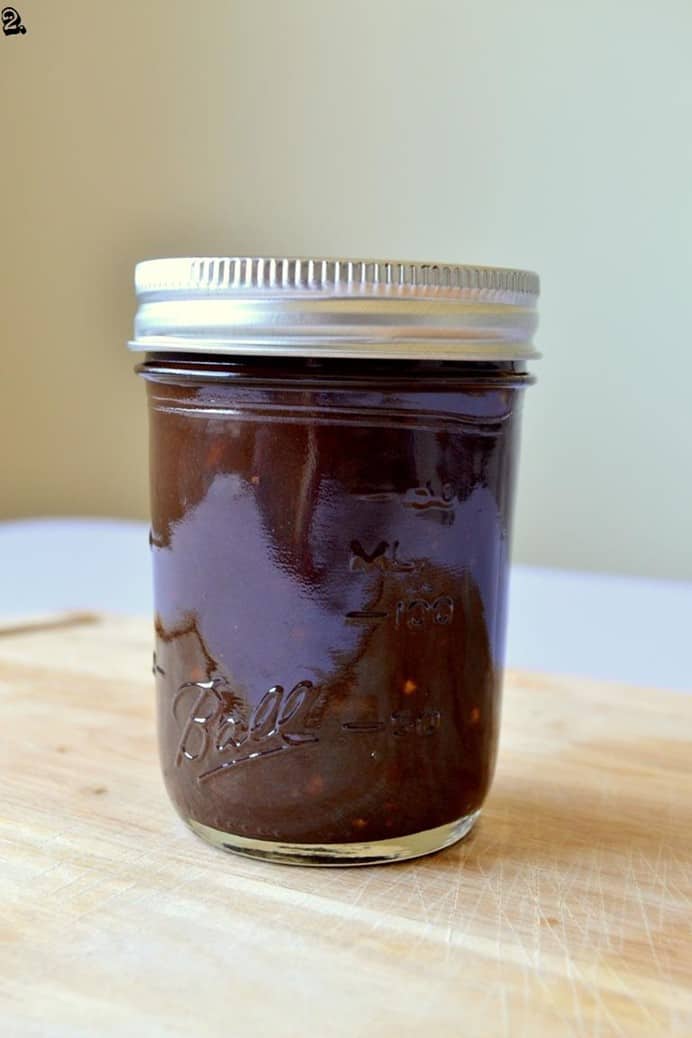 (3.) Place mushrooms and half a cup of the vinaigrette into a zip-lock bag. Shake to mix and coat mushrooms. Place in the refrigerator to marinate for 1 hour. When the mushrooms are finished marinating, preheat oven to 400 degrees F (204 degrees C) and line a baking sheet with foil. Place mushrooms (gill side up) on the baking sheet and place in the oven. Bake for 10 minutes. Flip mushrooms over and bake an additional 10 minutes. (4. & 5.) While the mushrooms are baking, heat 1-2 tablespoons of olive oil in a large skillet over low-medium heat. Add sliced onions and cook for 10 minutes, stirring occasionally, until translucent and caramelized. During the last few minutes of cook time for the mushrooms, place sandwich buns on a baking sheet (inside of the buns facing up) and place in the oven to lightly toast them. Keep an eye on them so they don't get too crispy! (6.) When mushrooms are finished cooking, top them with crumbled goat cheese, caramelized onions, and greens.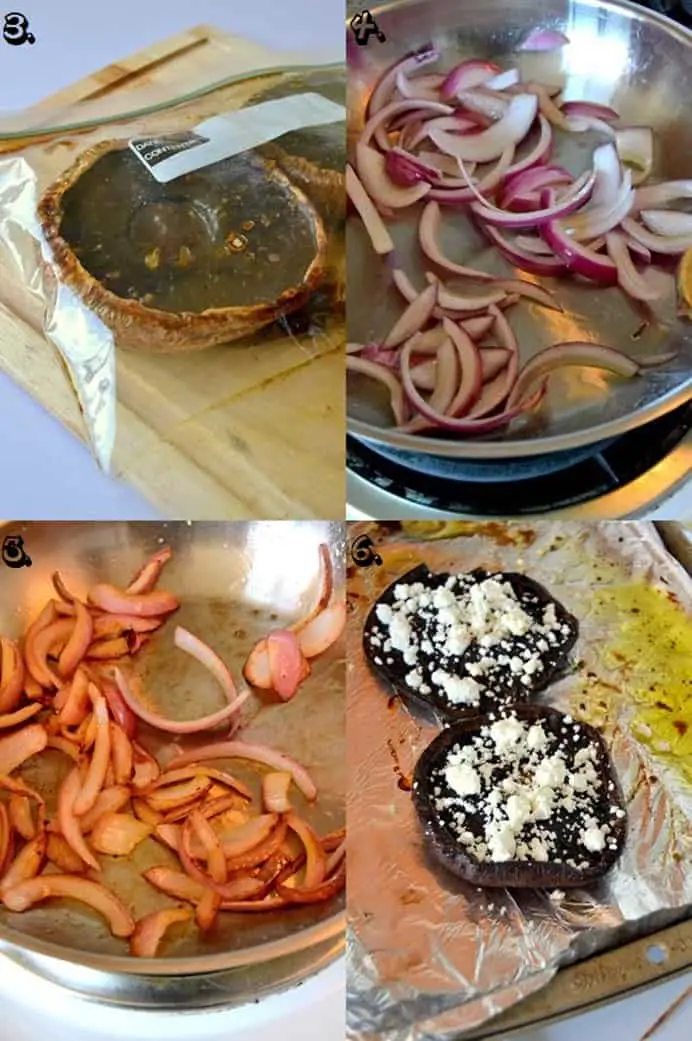 Add to the buns and serve right away.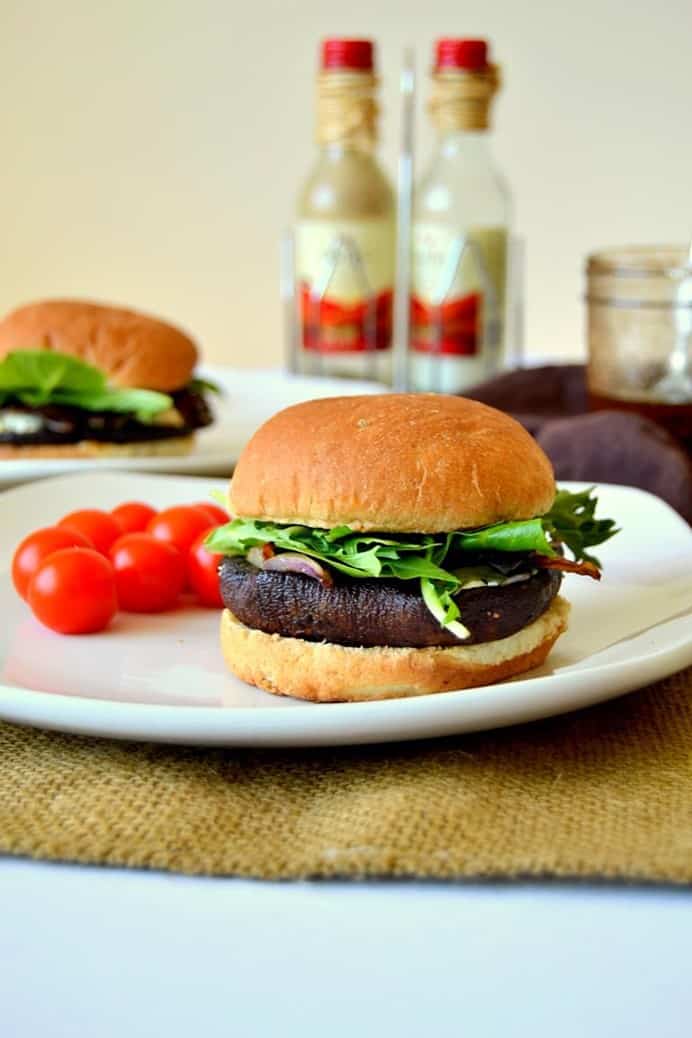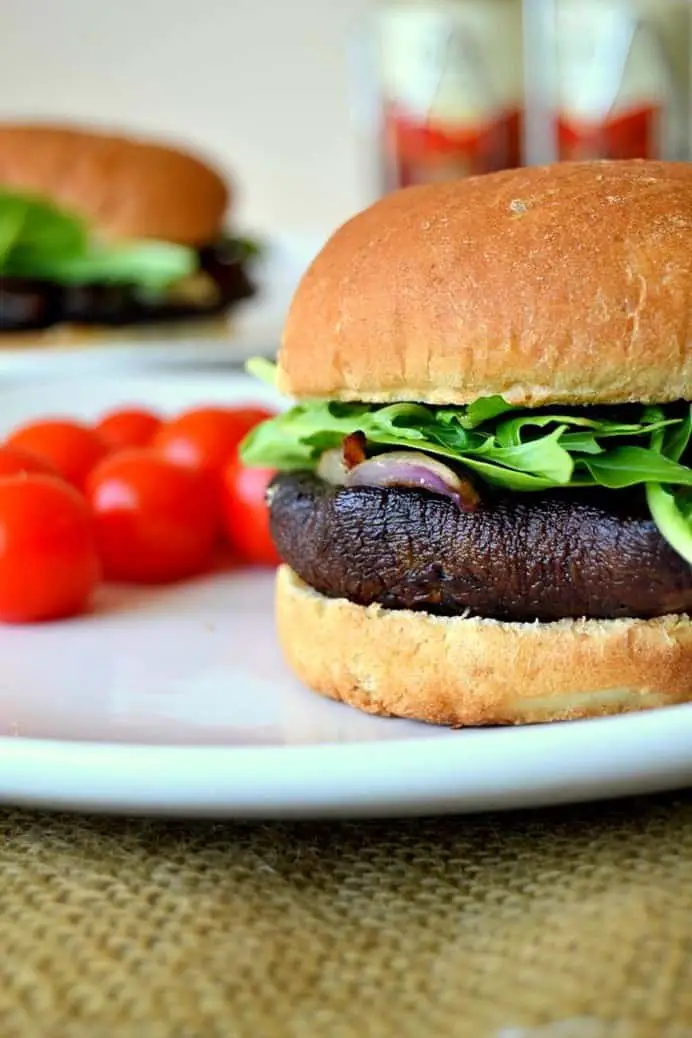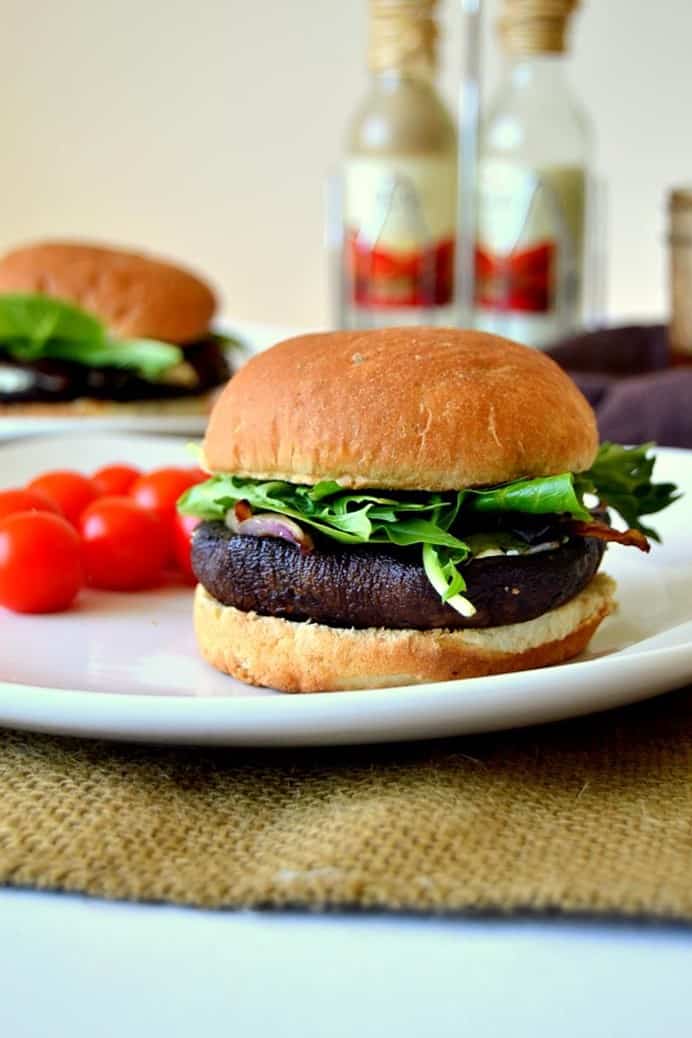 Enjoy!