Last fall I made stuffed peppers using ground beef and rice that were delicious, but also pretty heavy. After just one I felt pretty stuffed myself! I recreated them using quinoa instead of rice and black beans instead of ground beef to make a healthy and light

 combination that's also vegetarian friendly! You can swap the cheese on top for avocado slices to make it vegan as well! In today's world of picky diets (no-carbs, no-meat, ALL meat, paleo, vegan, vegetarian….. you get the point) these are a great option when cooking for a large amount of people! Try them tonight and see what you think! : )
…..

(The mixture is enough to fill 4-5 bell peppers, but since I was only cooking for 2, I froze the remaining mix to use at a later date.)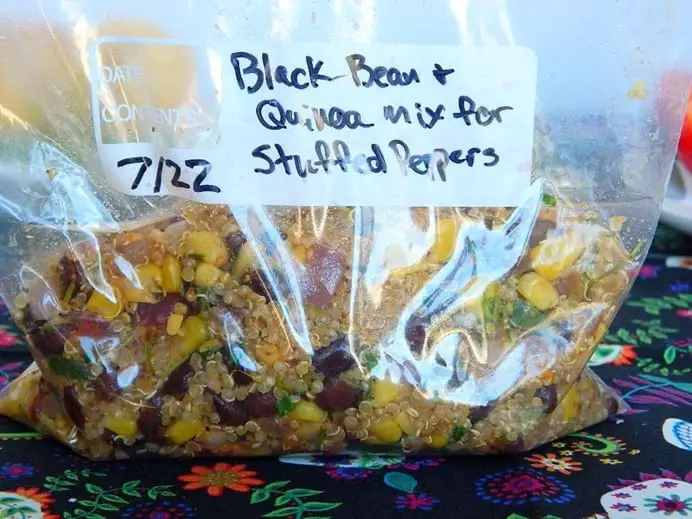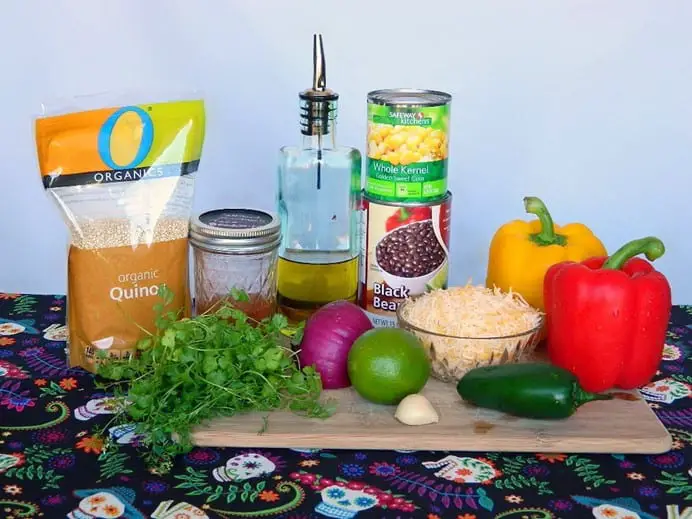 Ingredients:

4-5 large bell peppers, tops cut off and seeds removed

½ cup uncooked quinoa

1 cup water or chicken broth

Zest from one lime

Juice from one lime

¼ cup fresh cilantro, finely chopped

1 Tbs olive oil

¼ of a red onion, finely chopped

½ of a jalapeño, ribbed and seeded

1 garlic clove, minced

Salt and pepper to taste

One 15oz can of black beans, drained and rinsed

One 8oz can of corn, drained

½ Tbs taco seasoning – Click here for my homemade taco seasoning recipe!

Shredded cheese or avocado slices to top the peppers

Sour cream or salsa for serving (optional)

(1.) Bring a large pot of salted water to a boil, drop peppers in and boil for 2-3 minutes. (2.) Remove from water with tongs and place upside-down onto a paper towel to dry. (3.) Next combine quinoa and water (or chicken broth) in a medium sized sauce pan and bring to a boil. Reduce heat to low and cover with a lid for approximately 15 minutes or until all of the liquid has been absorbed by the quinoa. (4.) Stir in lime zest, lime juice, and chopped cilantro if all other ingredients are ready to go. If not, remove from heat and keep covered until other ingredients are ready before adding zest and cilantro.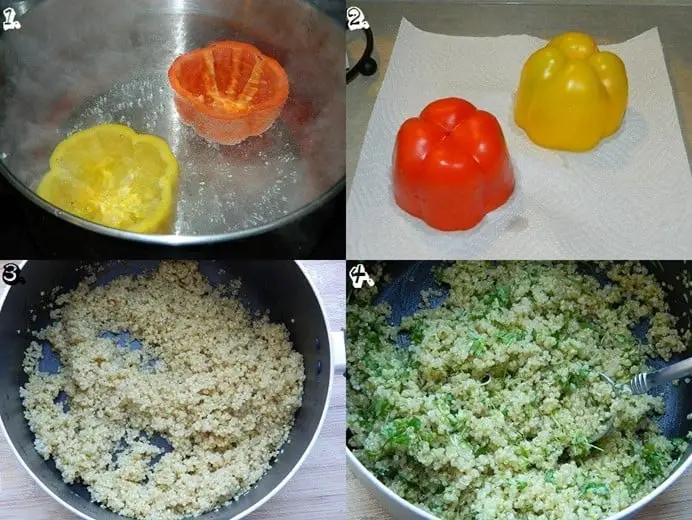 (5.) In a medium skillet, heat olive oil over medium heat. When hot, add onion, jalapeño, and minced garlic. (6.) Sauté for 2-3 minutes or until onion becomes translucent. Season with salt and pepper. (7.) In a large bowl, stir together onion and pepper mixture, rinsed black beans, corn, and taco seasoning. (8.) Add cilantro and lime quinoa and stir until all ingredients are mixed.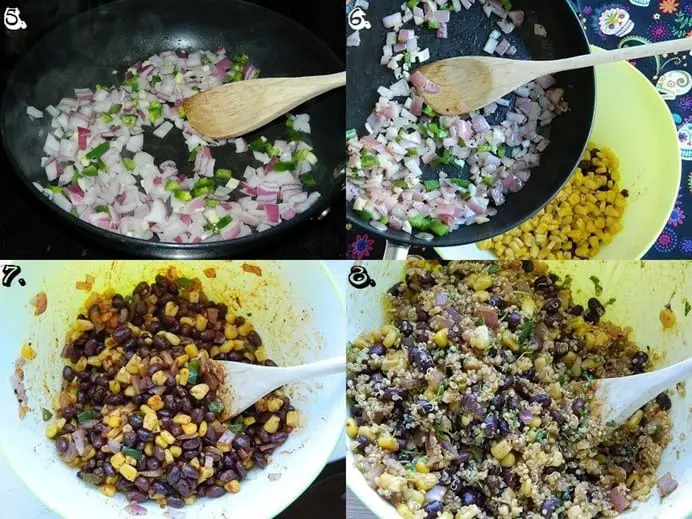 Preheat oven to 350 degrees F and fill a deep baking dish with just enough water to cover the bottom.

Spoon mixture into peppers and place in prepared baking dish

. Bake for 25 minutes.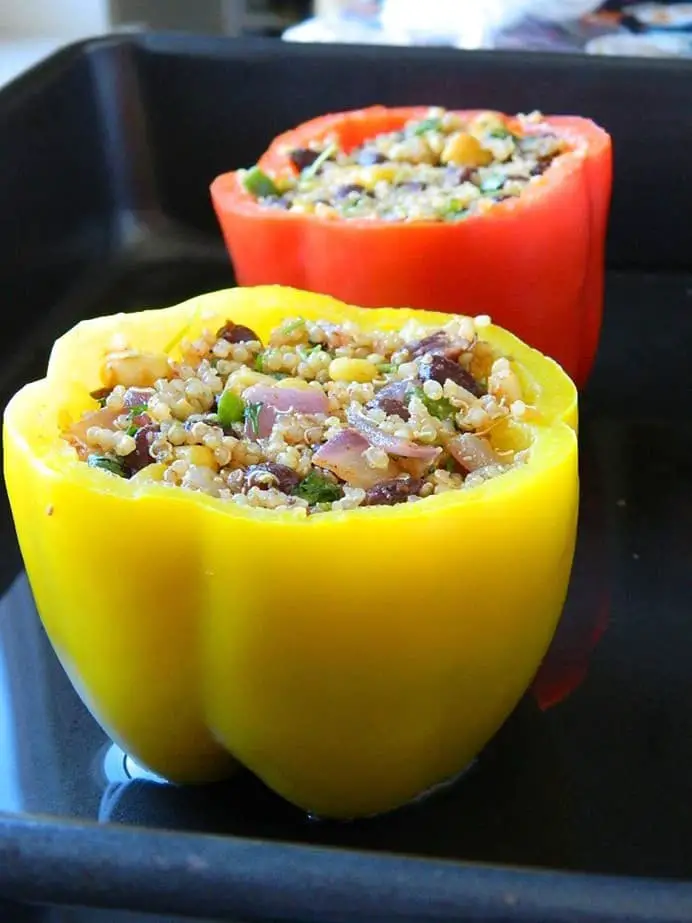 If you're making without cheese, top with avocado slices and serve. If making with cheese, switch oven to broil setting, top peppers with cheese and place in the oven. Bake for 2-3 minutes or until cheese is melted and bubbly.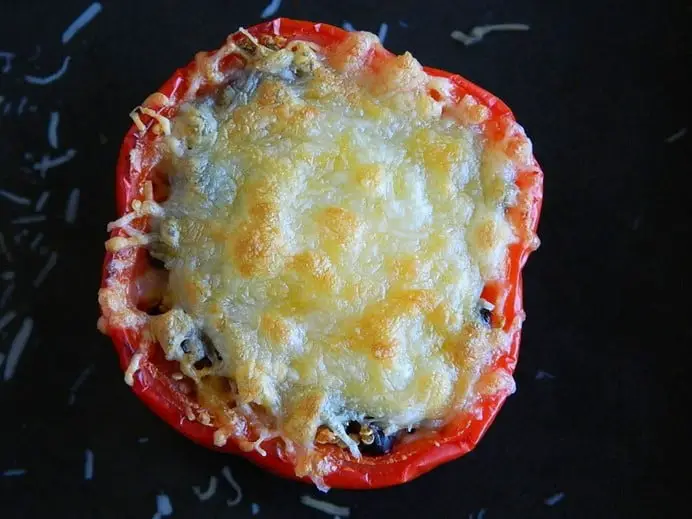 Use tongs to remove peppers from baking dish and plate. Serve with a side of salsa or sour cream.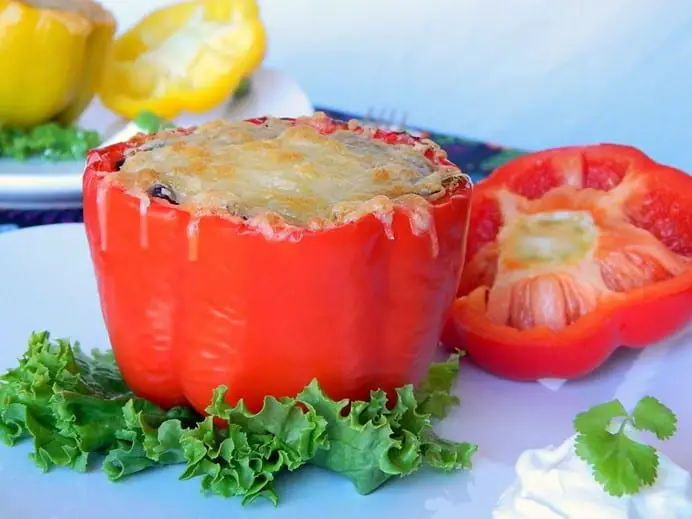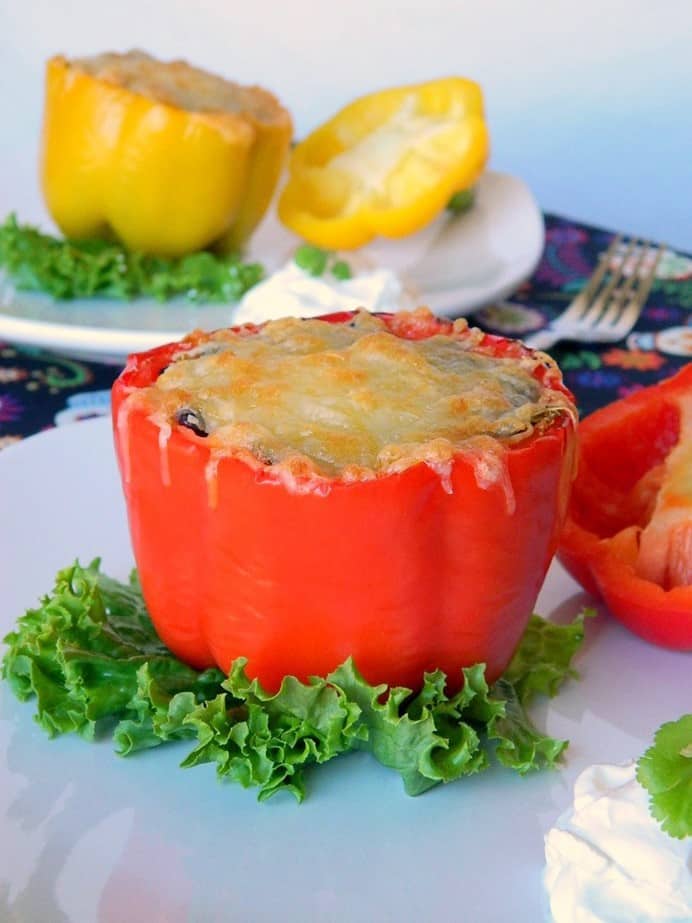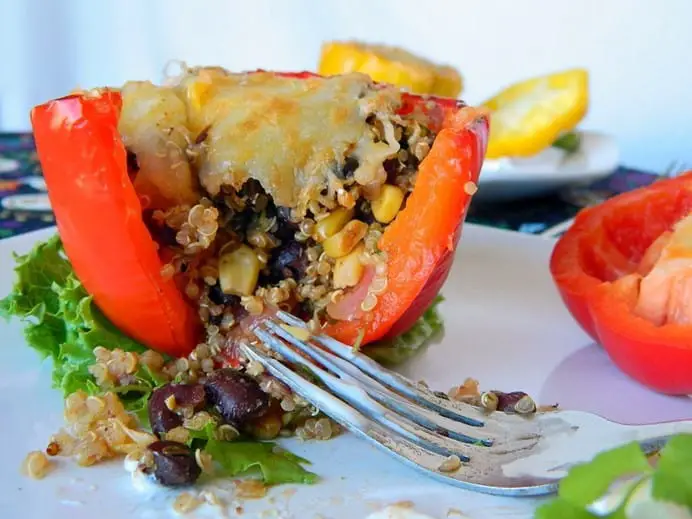 Enjoy!