Murderous Mai Tai
When you shop through links on our site, we may earn an affiliate commission. This educational content is not intended to be a substitute for professional advice.
A few weeks ago we threw a Haunted Luau, which doubled as a housewarming and an early Halloween party. On top of large quantities of food and treats, I made several pitchers of new cocktails to try out with my guests. The first to go was a batch of Murderous Mai Tai's.. a dangerously delicious mix of Sailor Jerry Rum, fruit juice, and grenadine to give it a sweet taste and killer appearance! Make one just for you or whip up a large batch for your next Halloween party!

…..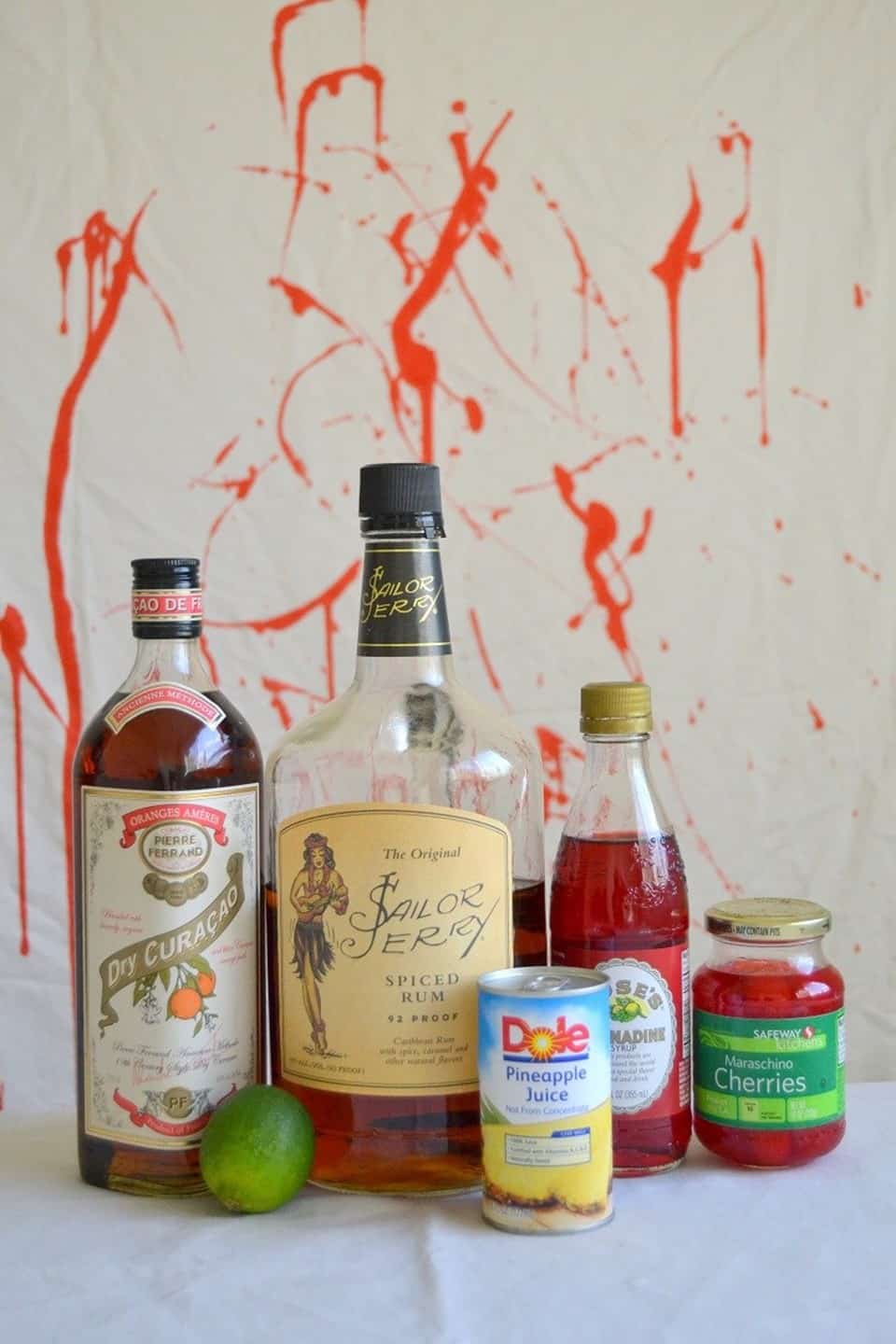 (makes one drink)

Ingredients:

2oz (2 shots) Sailor Jerry Rum

1oz orange curacao

1oz pineapple juice

Juice from one lime

1oz grenadine

Maraschino cherries for garnish
Combine all ingredients except grenadine in a cocktail shaker. Shake like hell and pour over ice.
Add the shot of grenadine (a tad bit more for a sweeter taste and 'bloodier' look), garnish with cherries, and serve!
Enjoy responsibly!

For Sailor Jerry barware and other accessories head over to Sailor Jerry Clothing!