THE HISTORY AND MEANING BEHIND SWALLOW TATTOOS
When you shop through links on our site, we may earn an affiliate commission. This educational content is not intended to be a substitute for professional advice.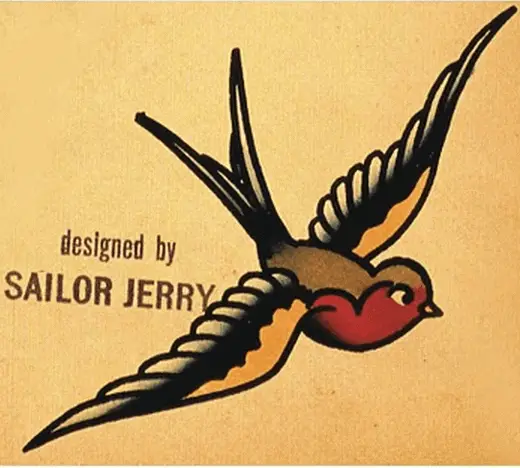 Image courtesty of Sailor Jerry

In celebration of Norman Collins' 103rd birthday next Tuesday, Sailor Jerry will be hosting events around the country and giving out 103 free swallow tattoos! You might have a swallow tattoo already or you're just mulling the idea around as a future tattoo, but you might find the origins of this traditional flash image quite fascinating!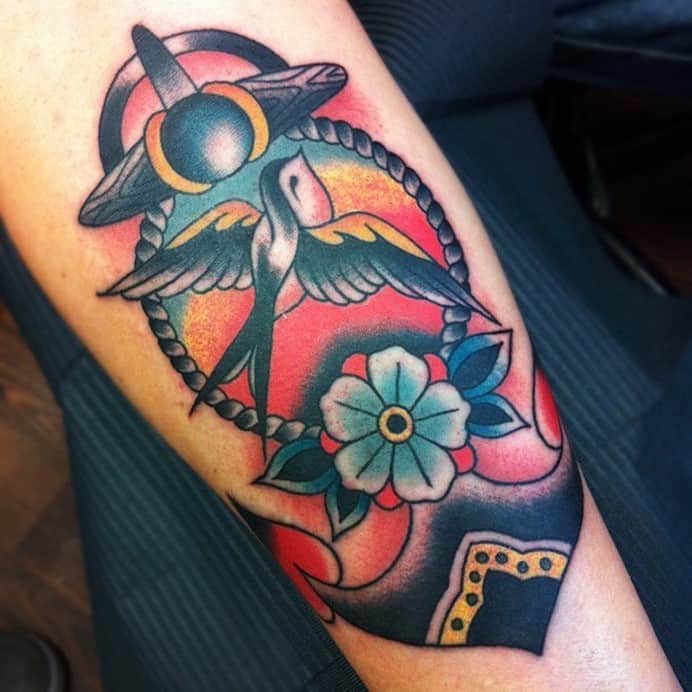 Tattoo by Samuele Briganti. Source: https://instagram.com/samuelebriganti

Among the most popular recipients of this traditional bird would of course be sailors. Before the days of advanced navigation systems, sailors would only know they were near land once they spotted swallows in the skies. This transpired into the tattoo meaning of a safe return to home. They would also mark certain sailing accomplishments with a swallow such as traveling over 5,000 nautical miles, sailing all seven seas, crossing the equator, and sailing around the Horns (the bottom of Africa and South America). A bit more on the morbid, yet spiritual side, it was believed that the swallows would carry a drown sailor's soul from the depths of the ocean up to heaven. To honor a fallen comrade, a swallow with a dagger through its breast would often be depicted.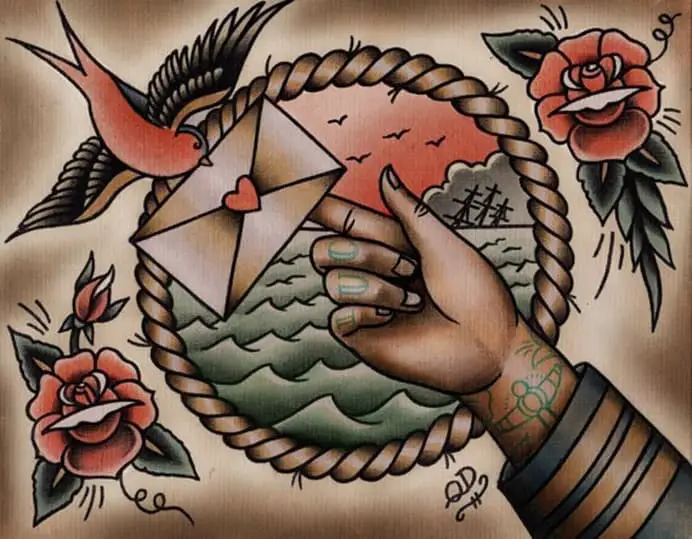 Print by Quyen Dinh. Source: Parlor Tattoo Prints

For the lover: Swallows will choose only one mate and remain true to them for life so they're often a representation of finding true love or loyalty.

For the fighter: Men would often get swallows tattooed on the backs of their hands to show they were quick, strong, and ruthless fighters!

In some cultures the swallow is a symbol of rebirth and positive change which is something nearly all human beings experience at some point in their life. It's a way to mark the passage through tough times or the promise of better ones ahead.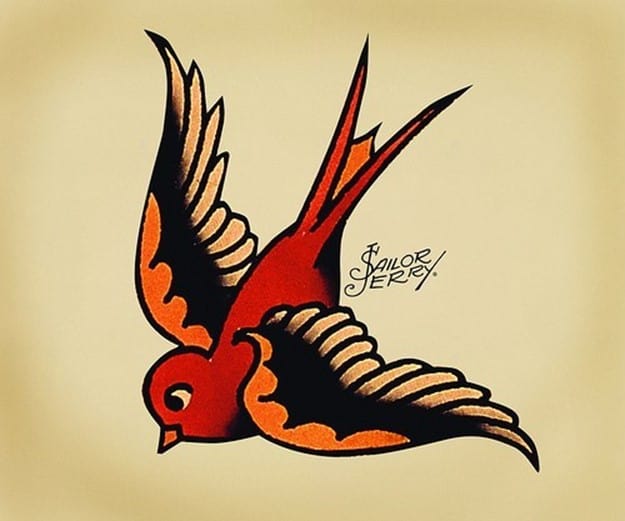 Image courtesy of Sailor Jerry

The beautiful

 thing about any tattoo is that it can mean absolutely nothing or absolutely everything. No matter the interpretation of the swallow, this piece will always remain a staple in tattoo culture.

More: