Cinnamon Infused Rum
When you shop through links on our site, we may earn an affiliate commission. This educational content is not intended to be a substitute for professional advice.
Happy November 1st! We're heading into the season of warm boozy drinks and I couldn't think of anything more delicious than cinnamon infused Sailor Jerry. It really brings out the natural vanilla and cinnamon flavors in the rum and makes the perfect addition to hot chocolate, hot apple cider, or boozy coffee drinks!

…..

Ingredients:

1 cup Sailor Jerry Rum

1 cinnamon stick

Pour the rum into a small canning jar or sealing container, drop a cinnamon stick in, and seal it up.

Place in a cool dark place for 2 weeks, shaking the jar every few days to really bring out the cinnamon flavor. Add it to your favorite warm winter drink or simply served neat.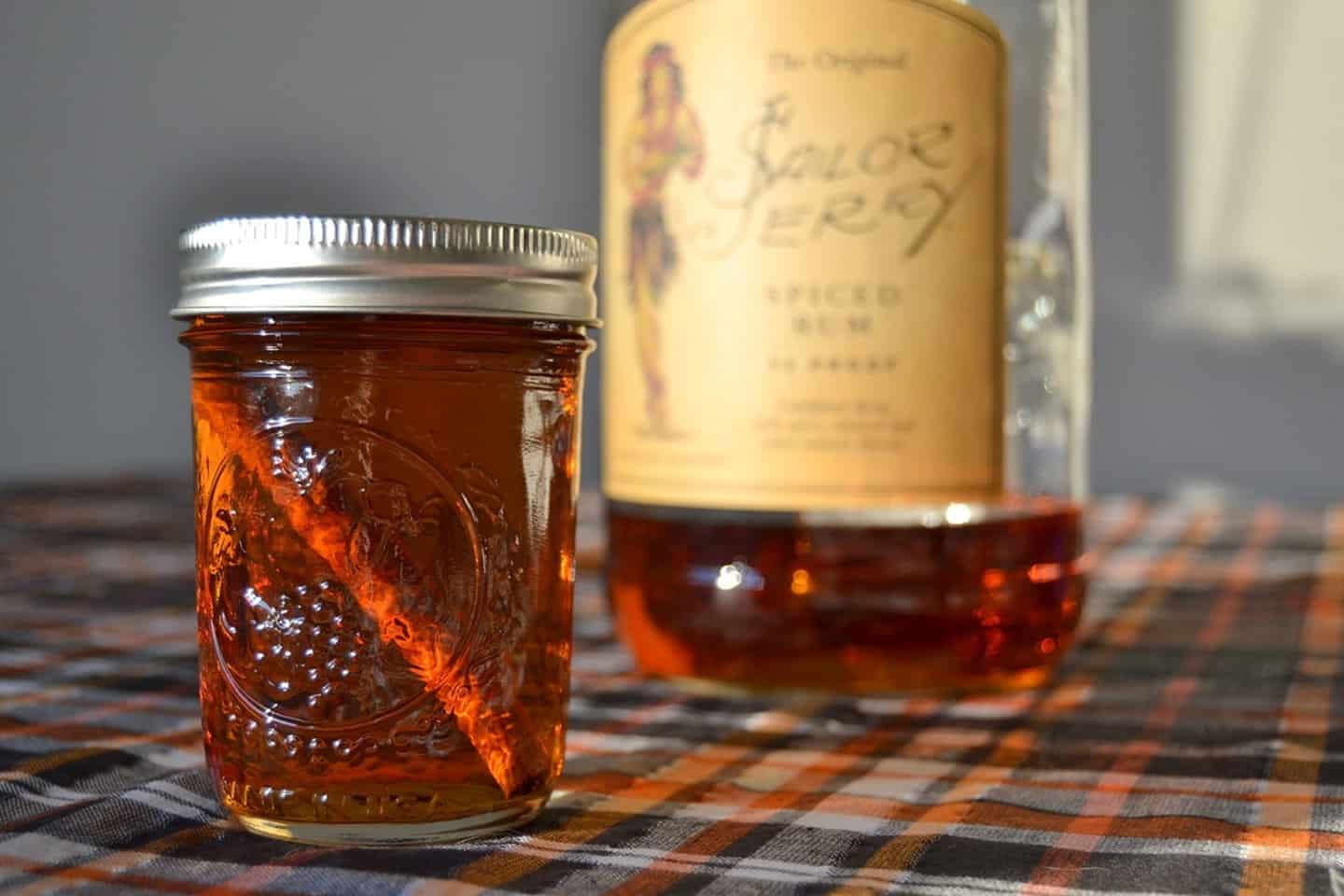 Enjoy responsibly!