Top 40 Gorgeous Colored Bob Hairstyles (2022 Updated)
When you shop through links on our site, we may earn an affiliate commission. This educational content is not intended to be a substitute for professional advice.
Are you someone who likes cute and practical looks? Do you prefer shorter lengths over high-maintenance long ones? If so, you're going to enjoy this article since we are going to talk about loads of different bob looks that have a nice and even color dye to them. Keep on reading and find your next hairdo down below!
10 Blonde Hair Colored Bob Hairdo
1. Colored Bob Hairstyles Blonde Look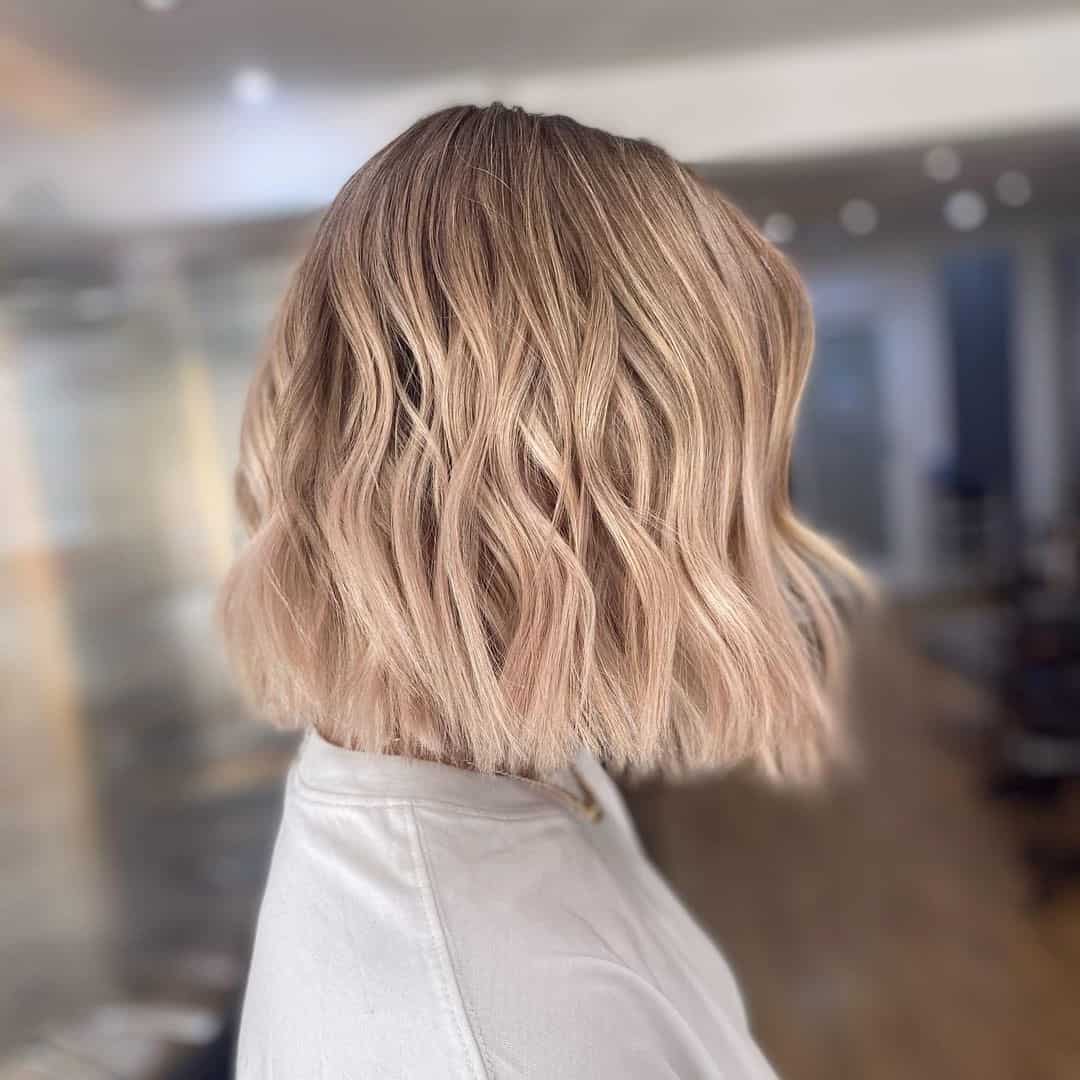 A colored bob is a common hairdo that most girls like to wear. Consider going for this bright blonde if you're a fan of modern and icy looks. It will take you 60-90 minutes to achieve this hairstyle that can be worn to any event, big or small gatherings.
2. Blonde Color Short Bob Hairstyles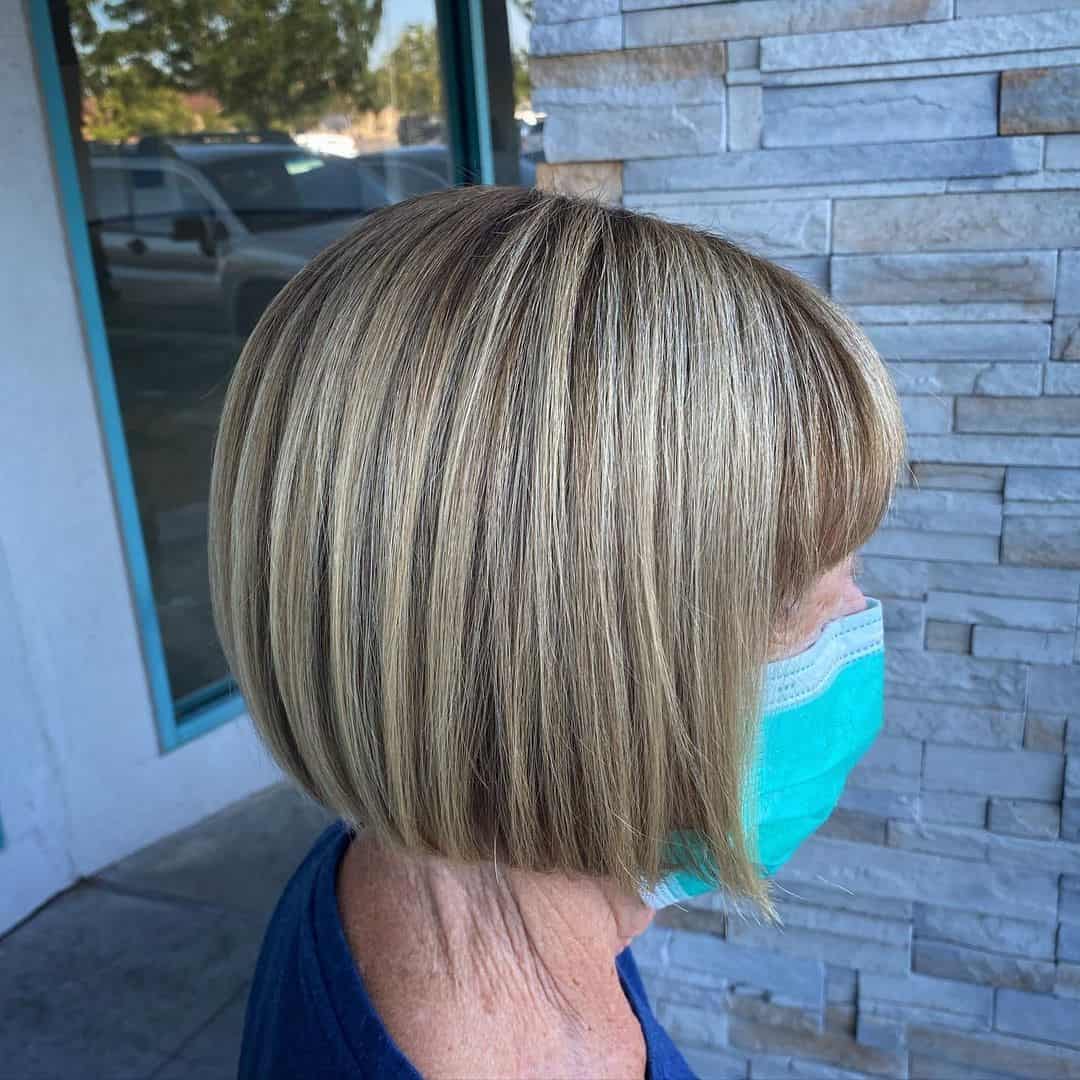 This defined bob with blonde highlights is sharp and chic. If you like elegant and shorter looks that are perfect for the office, you're going to enjoy this one! It is such an elegant and timeless look, ideal for most age groups.
3. Blonde Hair Color For Bob Hairstyles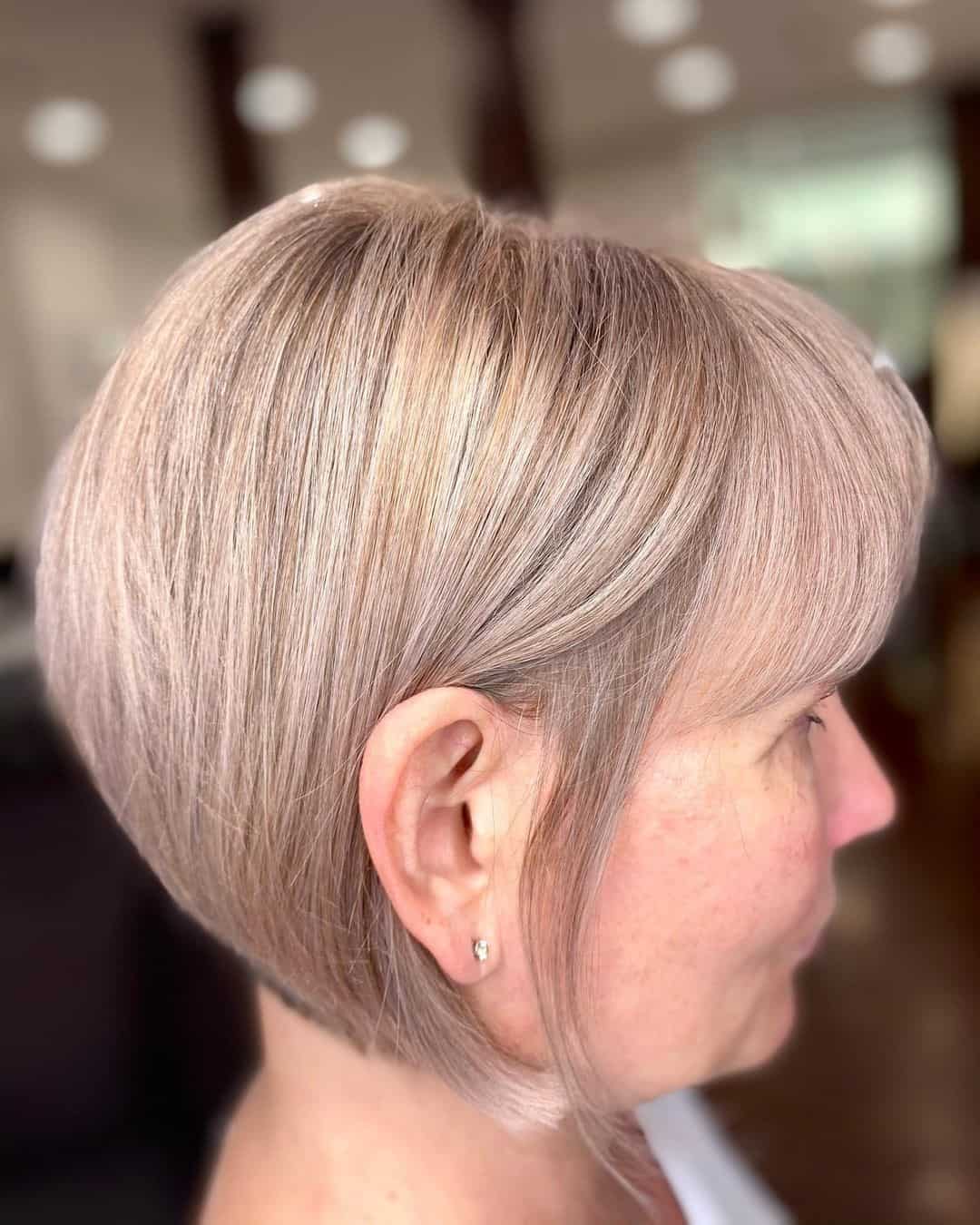 This hairstyle just shows you that different women can wear this short-colored bob. If you're a fan of cute looks and you are a mature woman you're going to like this precise and sharp design.
4. Sharp & Defined Blonde Colored Bob Hairstyle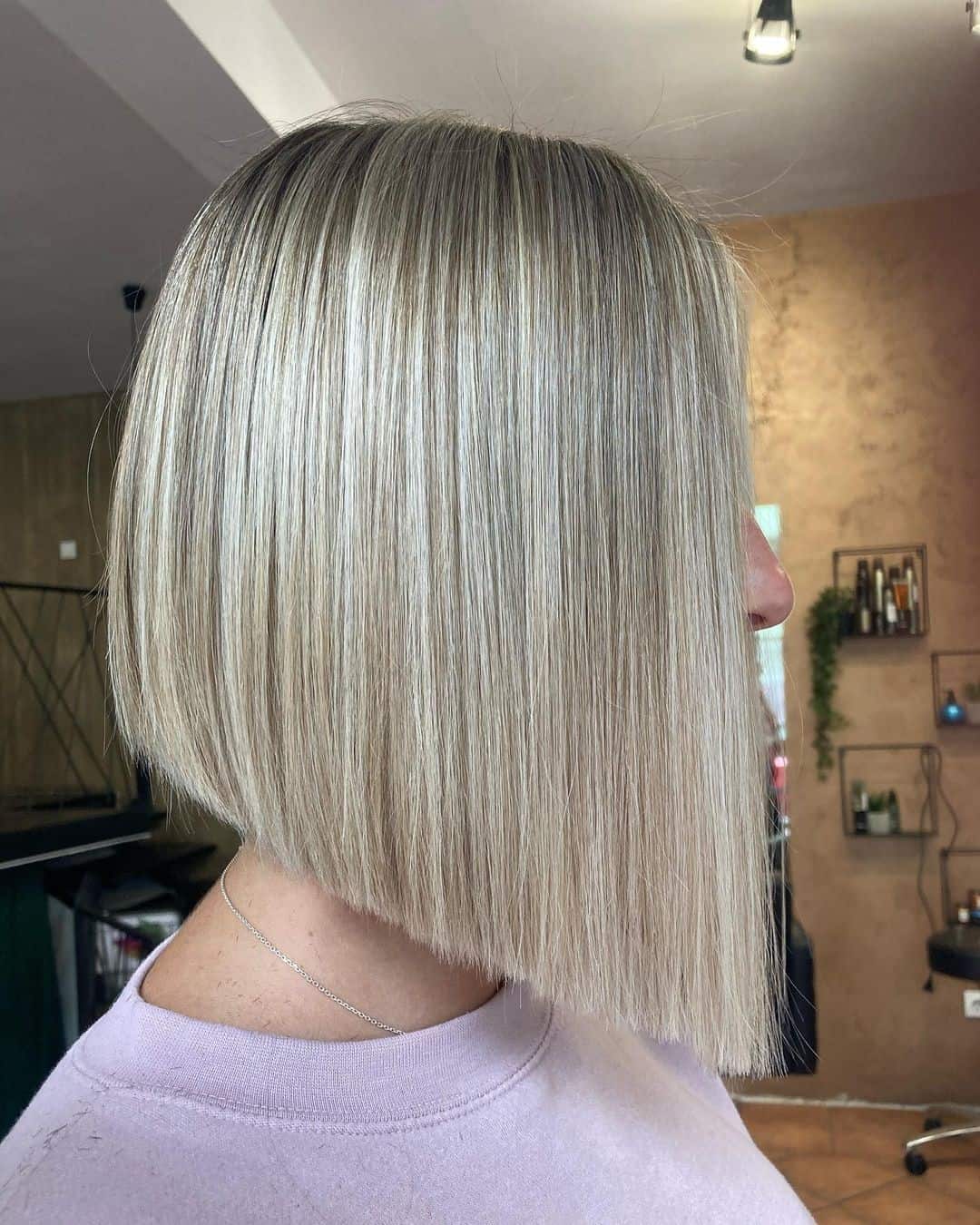 Women who like delicate highlights and bleach looks are going to like this bob cut. It is a feminine look that is quite tricky to achieve, so make sure that you trust your hairstylist fully before you give it a go with this bob haircut.
5. Shaggy & Wavy Color Bob Blonde Hair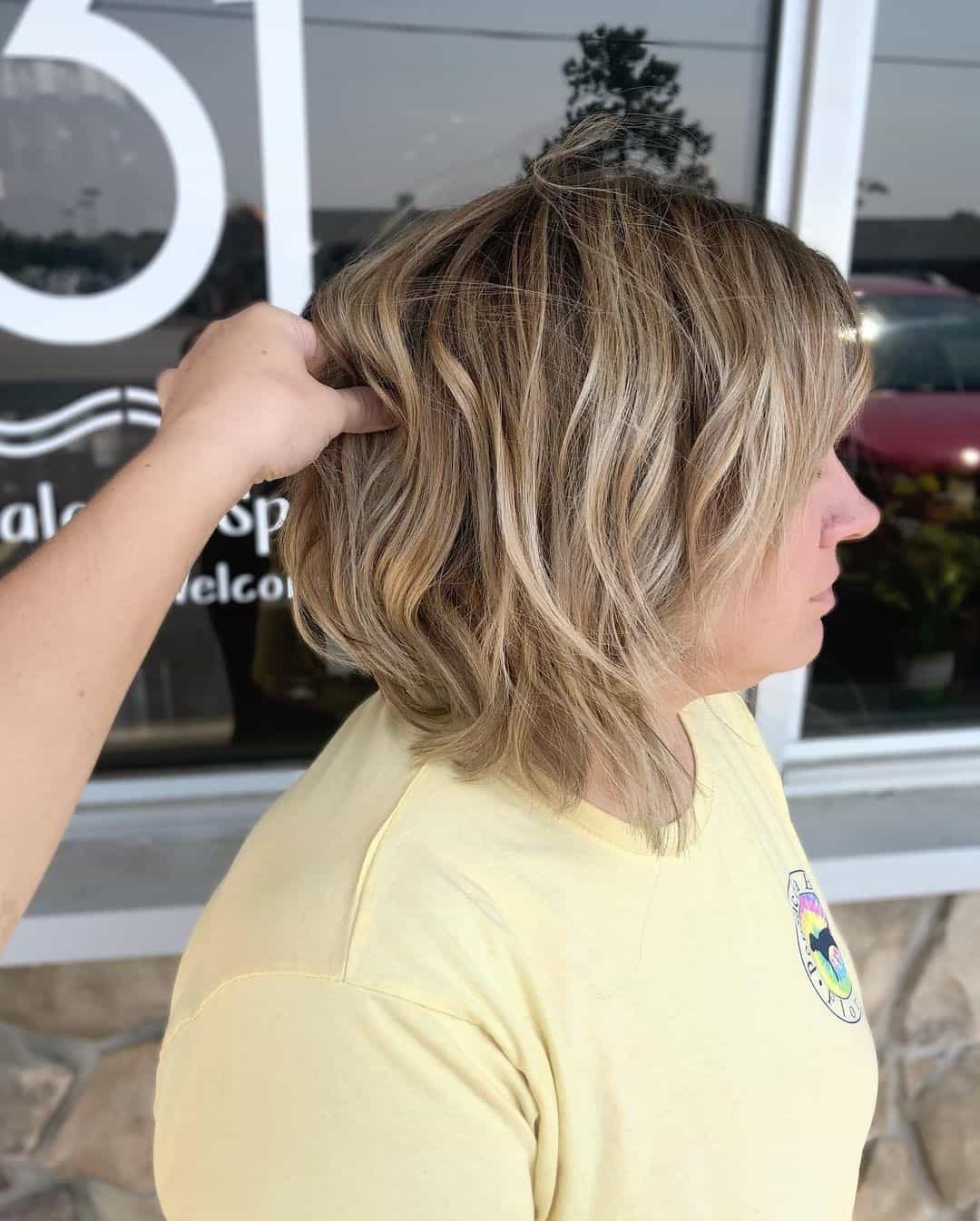 If you're someone who enjoys soft waves and that beachy volume you're going to like this bob cut. It is a feminine choose and a common go-to by those who are in their thirties.
6. Yellow Blonde Color Bob Hair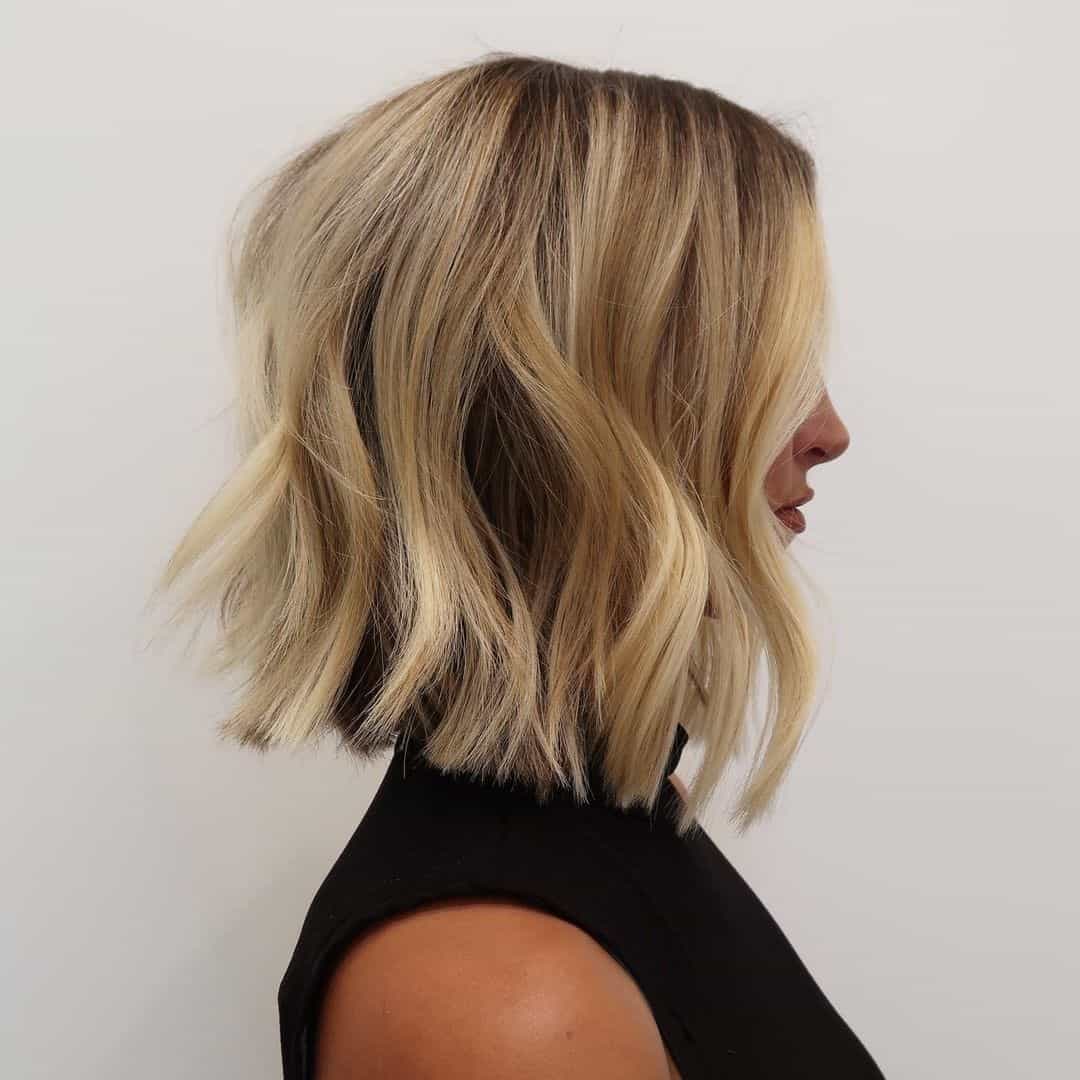 Go for longer strands of hair at the front portion and let your hair naturally fall in this voluminous look. This A-line cut bob will work and look the best on those who like unusual cuts and a lot of precise details.
7. A-Line Colored Bob Hair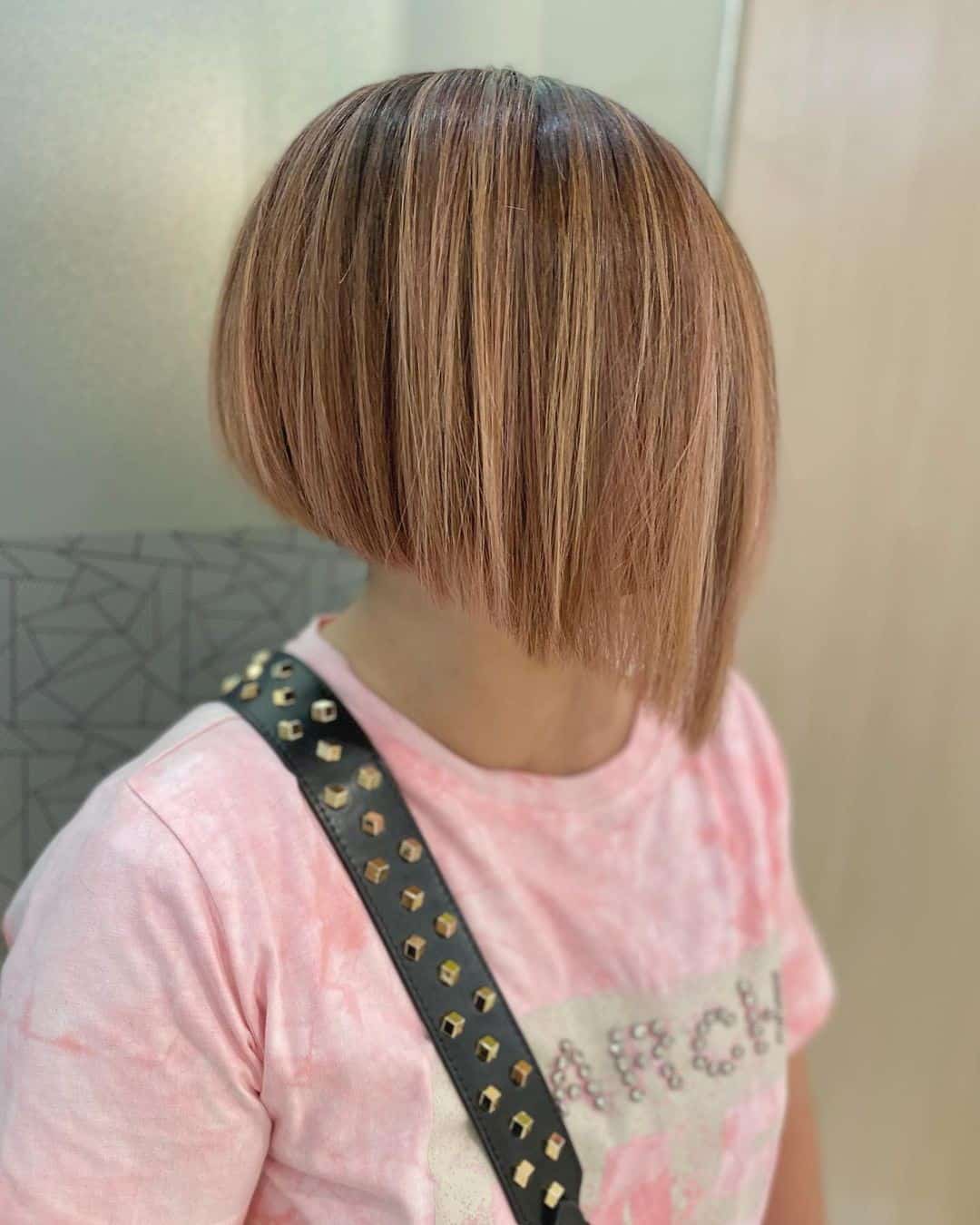 Which woman doesn't like precision? This haircut is perfect for those who enjoy elegant looks the most. Make sure that you trust your hairstylist enough to give it a go with this colored bob look.
Read More: 80 A-Line Bob Hairstyles: Structure Your Face and Make You Look Feistier and Bolder
8. Color Short Bob Hairstyle Blonde Look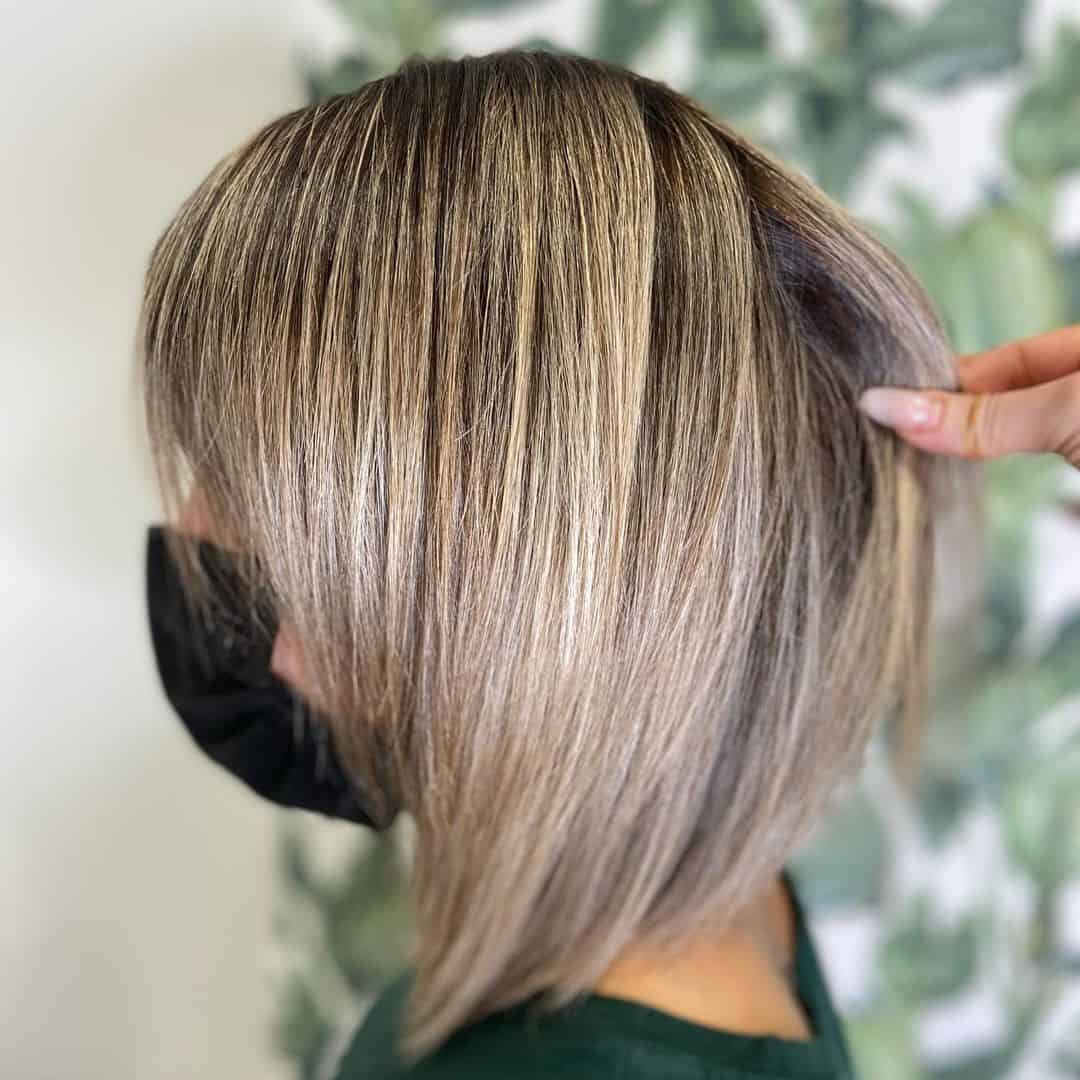 If you're someone who likes flirty looks and you're a fan of lighter colors – give this look a try. Go for thinner bangs at the front and tie the whole look together with some subtle highlights.
9. Shaggy & Wavy Ash Colored Bob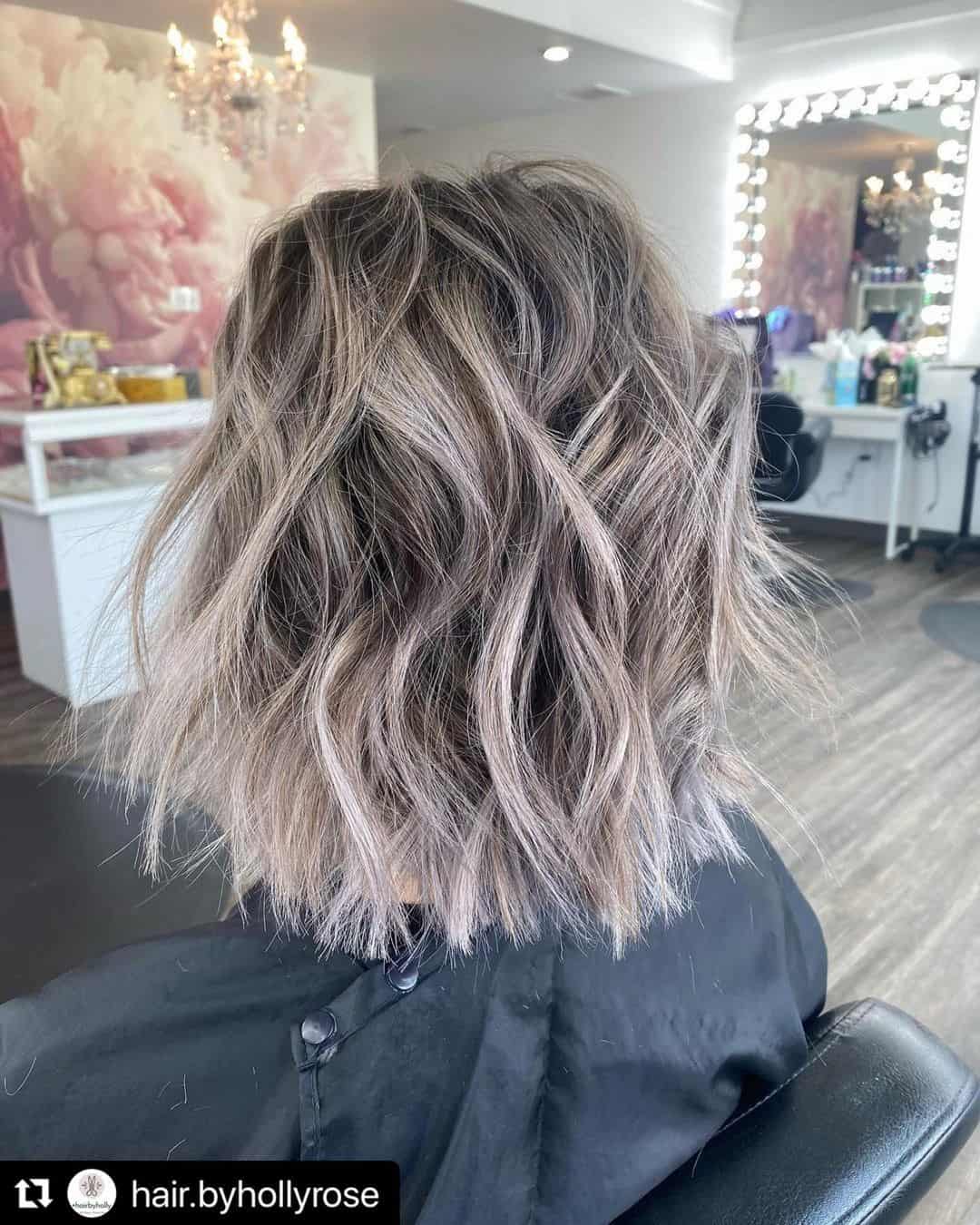 Ashy colors are quite popular for the fall season. If you're a fan of cute looks that are different and you're looking for something within a blonde spectrum, give it a go with this color bob!
10. Short Defined Color Bob Haircut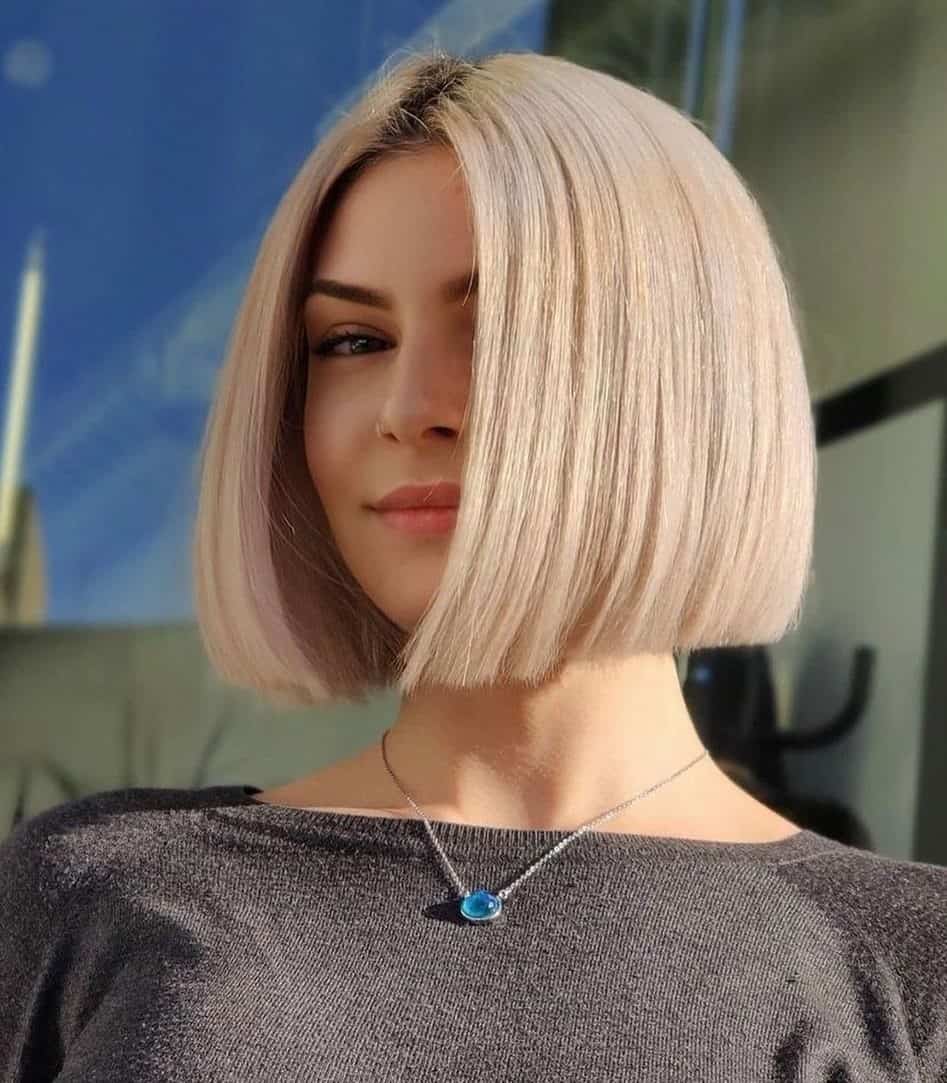 Defined bob cuts and sharp looks are for women who want to get something office-friendly and smart-looking. If you want to assert dominance and you're looking for a new bob-colored hairdo – this is it for you!
10 Light Brown & Hair With Highlights Color Bob Look
1. Light Brown Color Bob Hairstyle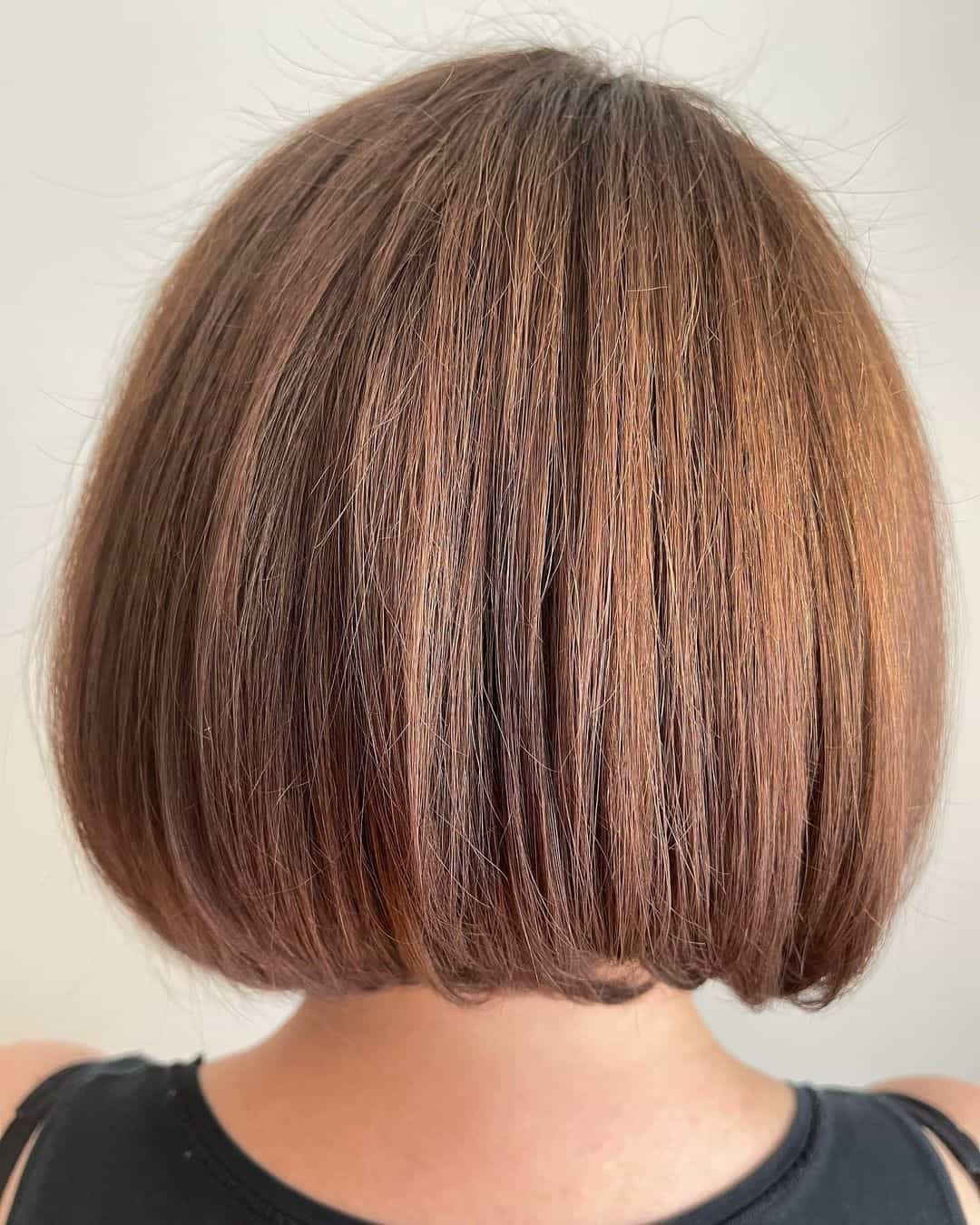 Women who have naturally straight hair can go with this look. It is not high-maintenance and is a common go-to for anyone who needs a shorter look that they can wear to any event or situation.
2. Tri Color Bob Hairstyles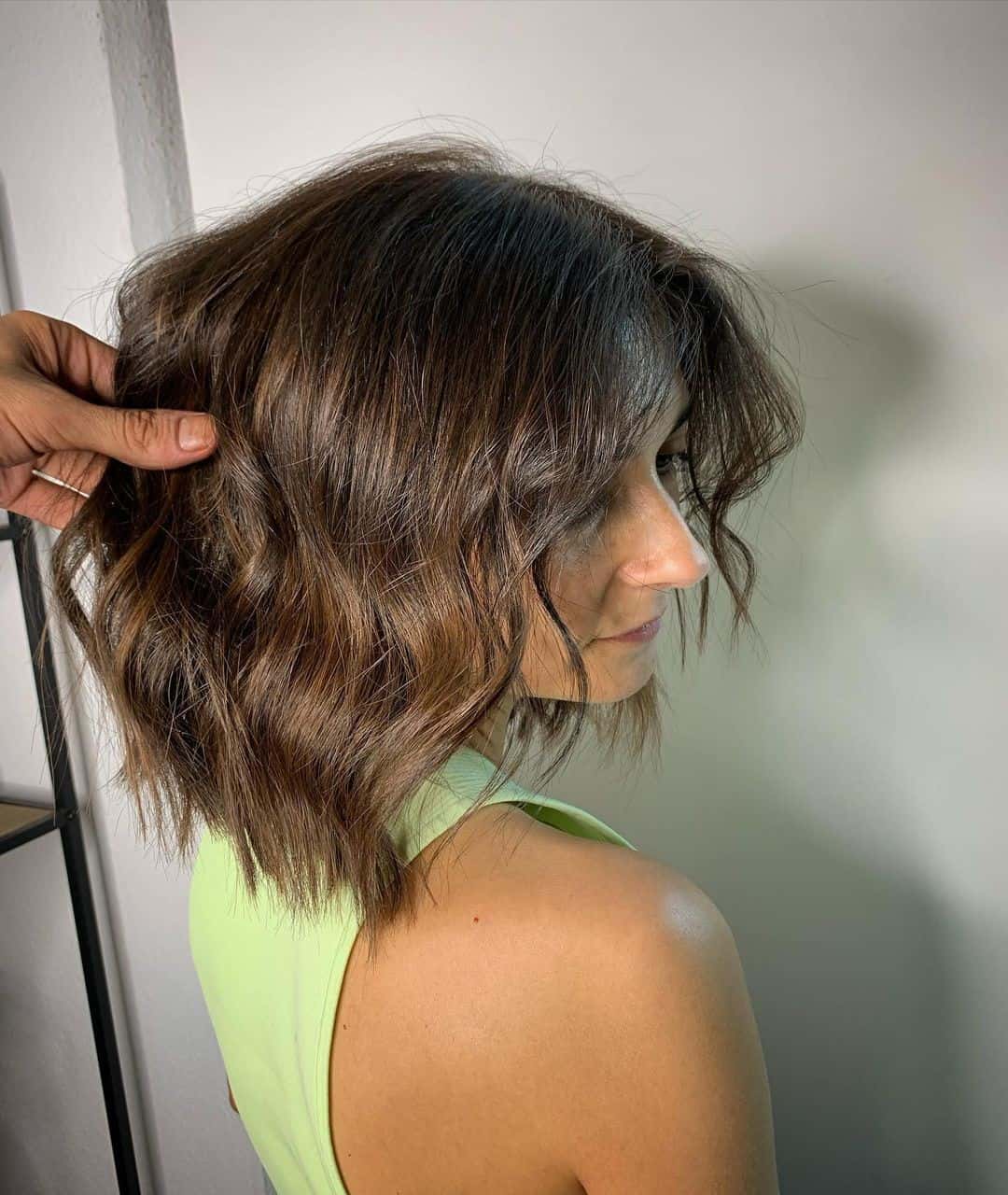 Bob cuts that have that serious amount of volume, such as this one, will look the best on younger girls who enjoy highlighted looks. This bob cut will take you 2 hours to achieve at a hair salon.
3. A-line Copper Color Bob Hairstyles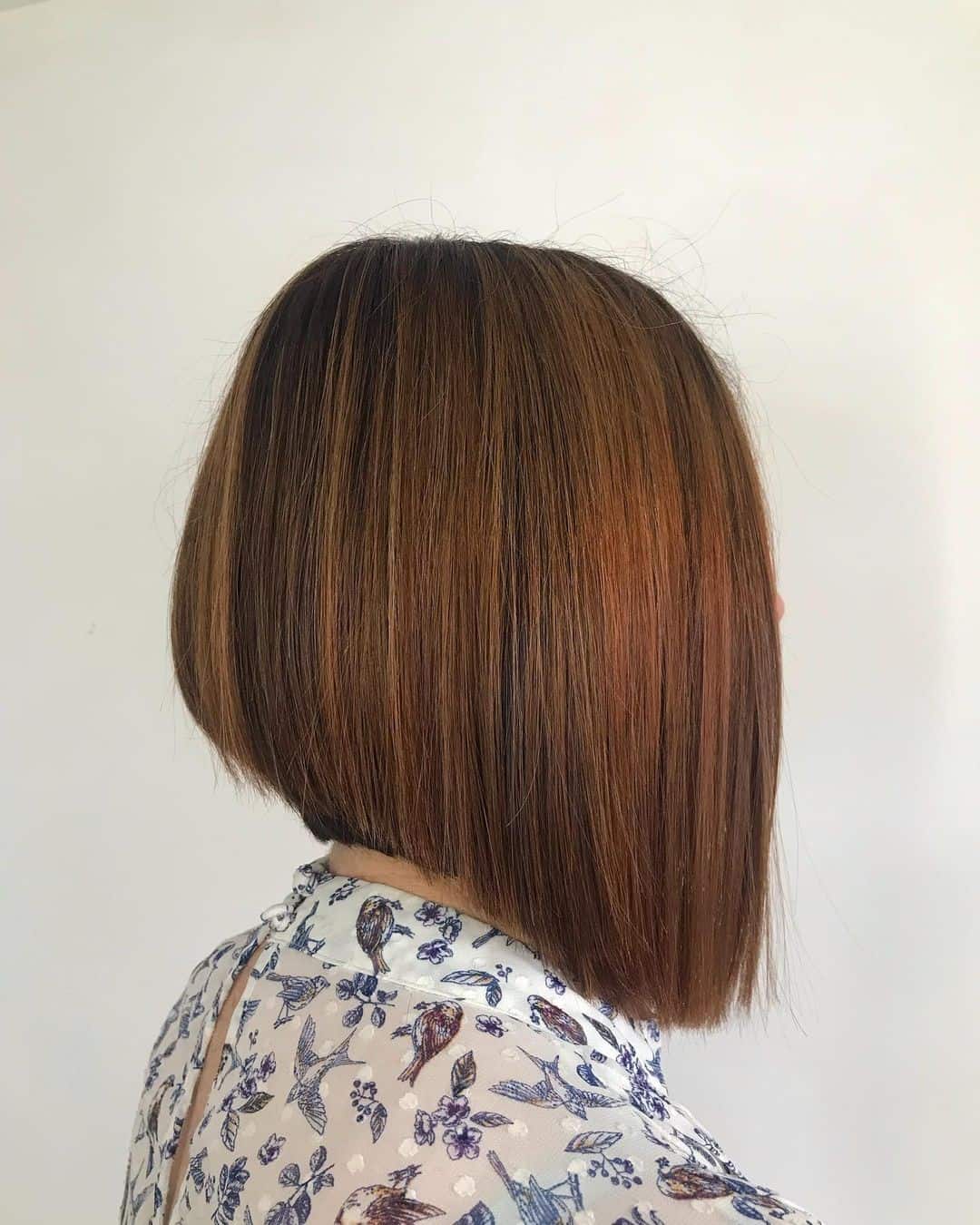 Precise dark-colored bob cuts and brown hair is naturally healthy-looking. Make yours stand out even more by adding some sleek and subtle highlights that will give a bit of definition to the look while framing your face.
4. Balayage Multi Color Bob Hairstyles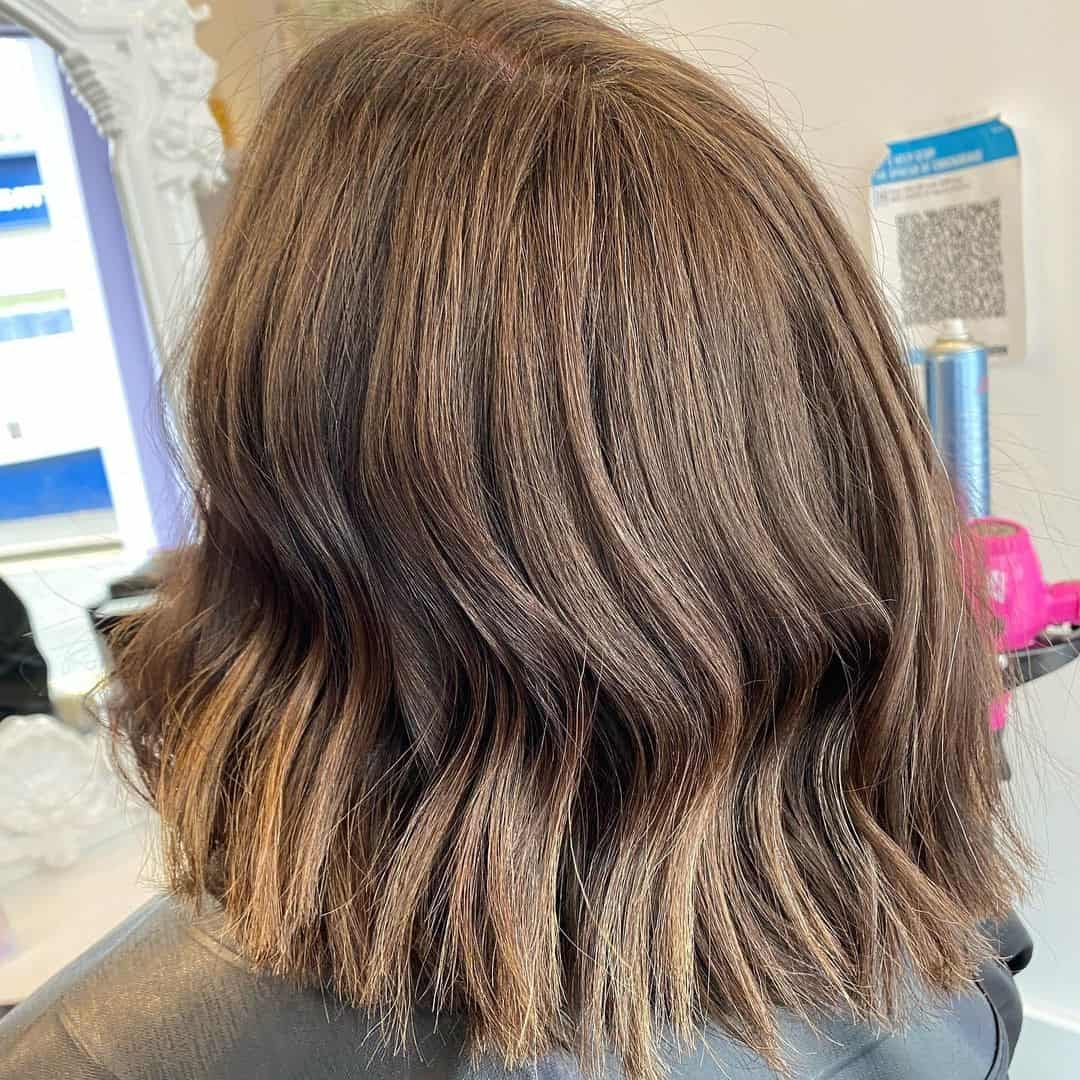 Wavy voluminous bob cuts and this amount of curl to it will look elegant. Go for these gorgeous orange highlights that will emphasize your feminine hairdo while making it look truly powerful-looking.
5. Super Curly Color Bob Hairstyle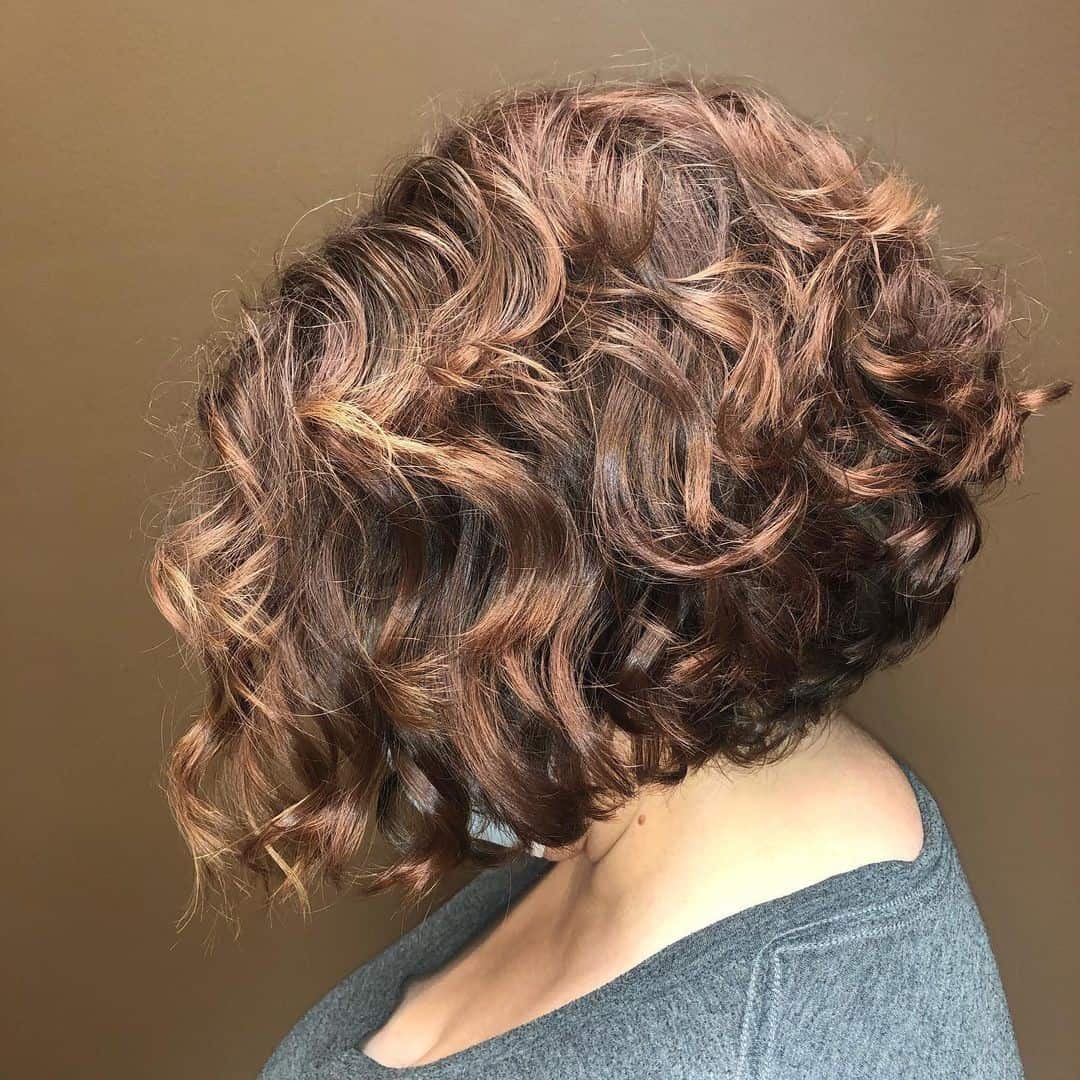 Curly hair can also look elegant with its bob shape and sharpness. Make sure that you book a hairstylist who knows how to work and cut curly hair before you give it a go with this design. Most women will enjoy this shape and length since it is so different and one of a kind.
6. Wavy Ashy Color Bob Hairdo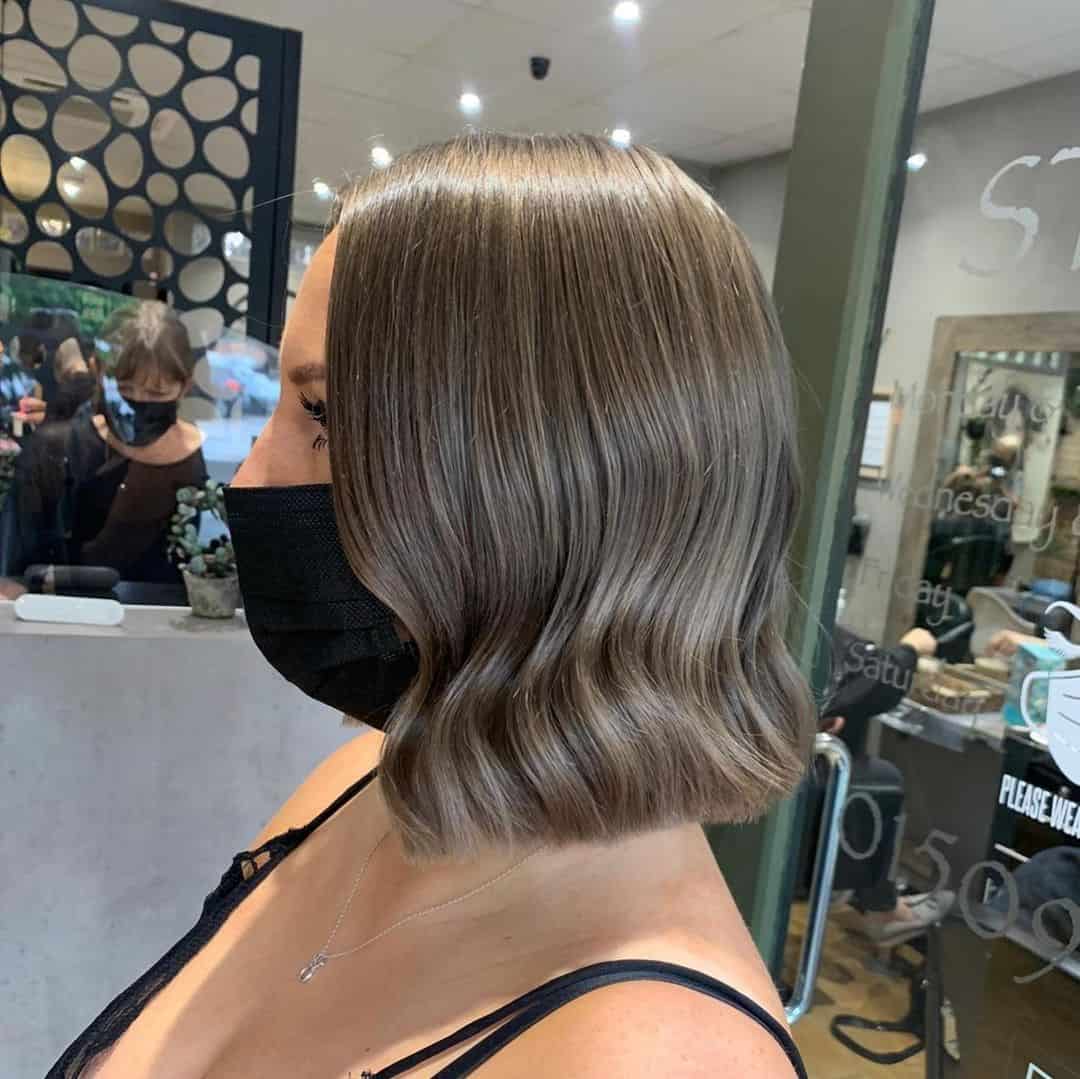 Soft waves are possible also with your bob cut. If you're trying to add some fresh and subtle elements to your bob hairdo just know that this color will work so well! Simply curl your ends and you'll achieve this fresh and elegant outcome for night-outs with the girls.
7. Elegant Color Bob Hairstyle Wavy Idea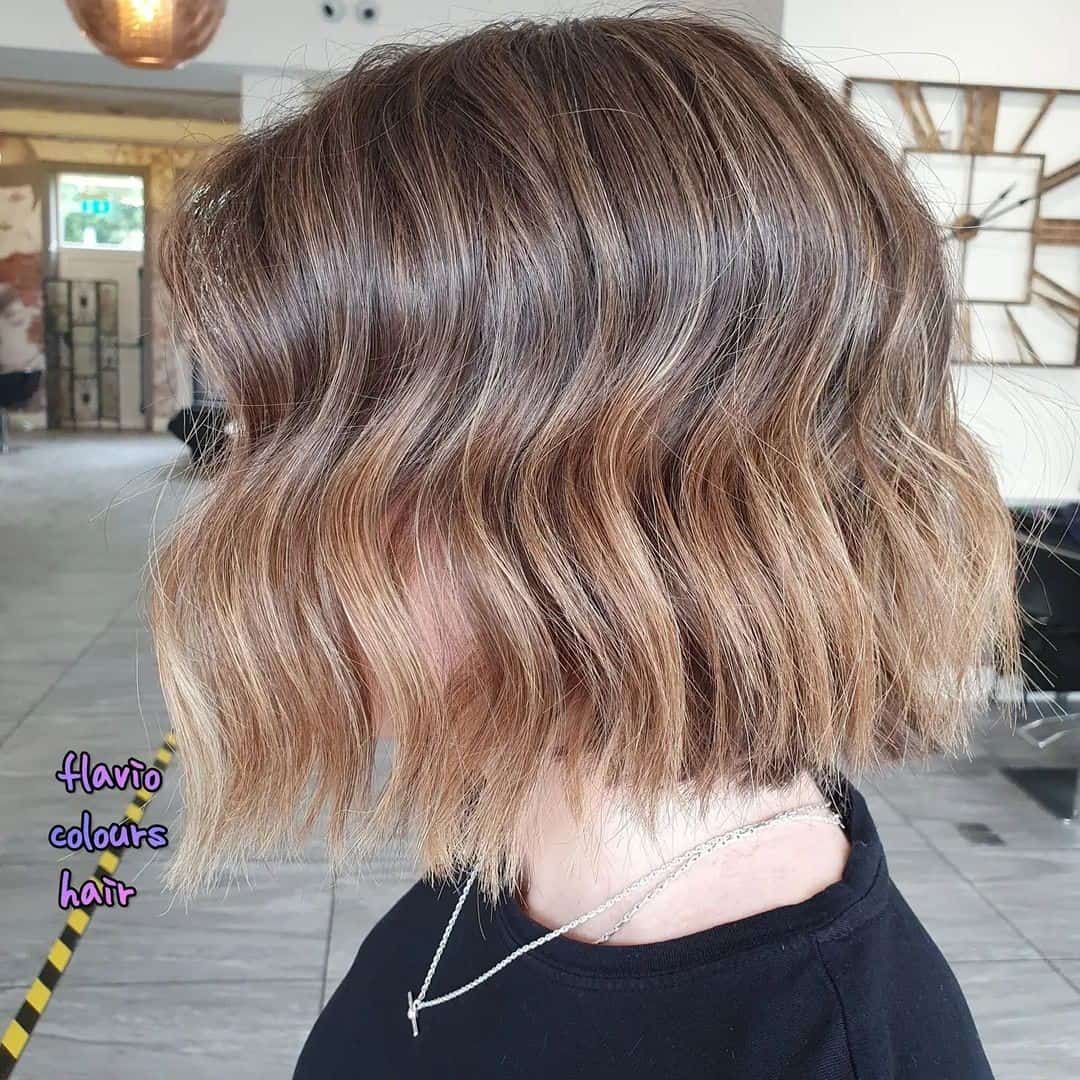 Waves and subtle highlights usually work the best on women who enjoy elegance and who need something sweet that is not too loud or different. You can show off your sweet look and your new hairdo at any given moment. This look will work the best on mature women who need an office-friendly idea.
8. Chocolate Brown & Red Color Bob Hairdo
Curly hair will look great once you add dimension to it. You'll like this look if you're someone who prefers to show off your natural curls + you're a fan of shorter and sweet looks that are not too flashy.
9. Auburn Color Bob Hairstyles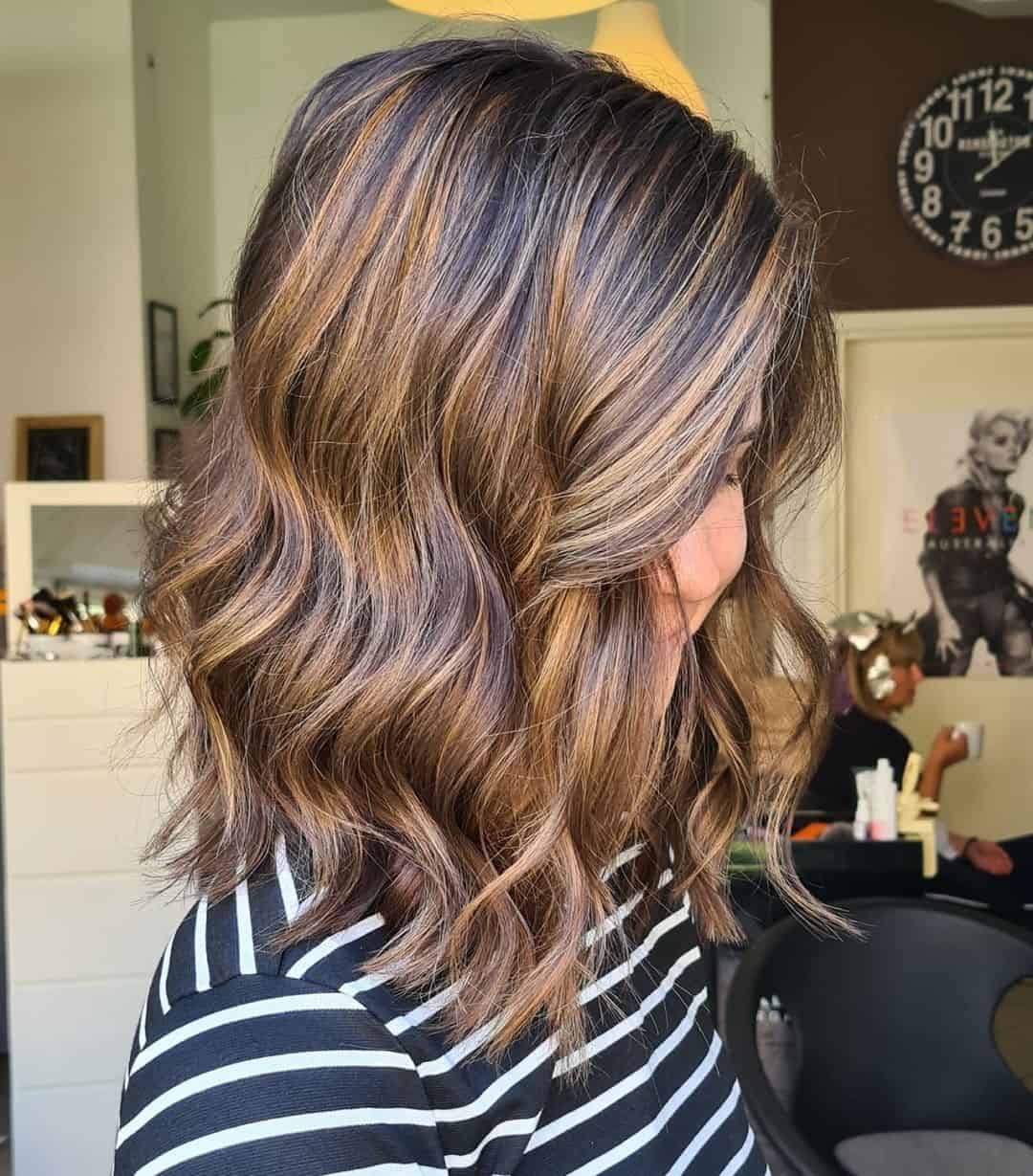 Add some new and fresh balayage highlights to your bob cut and look divine! This look will work well with your natural hair color, while most women will prefer it due to its shine and gorgeous highlights. Make it work and look divine for your every day or night-out wear!
10. Short Brown Color Bob Hair Idea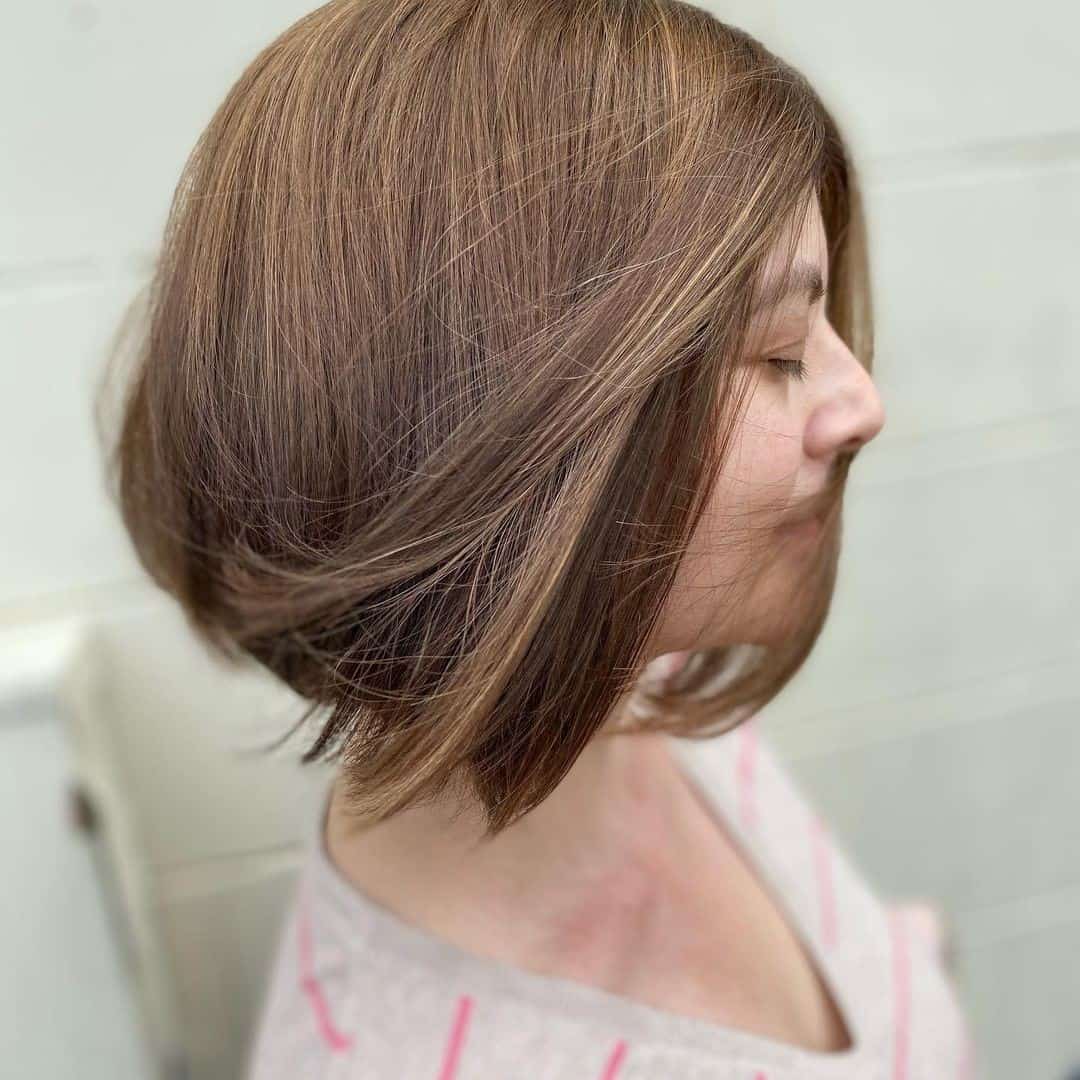 A lot of women prefer elegant highlights and enjoy wearing only front section highlights. Are you one of those women yourself? If so, you're going to enjoy this short lighter brown-colored bob for any part of the day.
10 Dark Brown Hair Colored Bob Hair
1. Dark Brown Colored Bob Hairstyle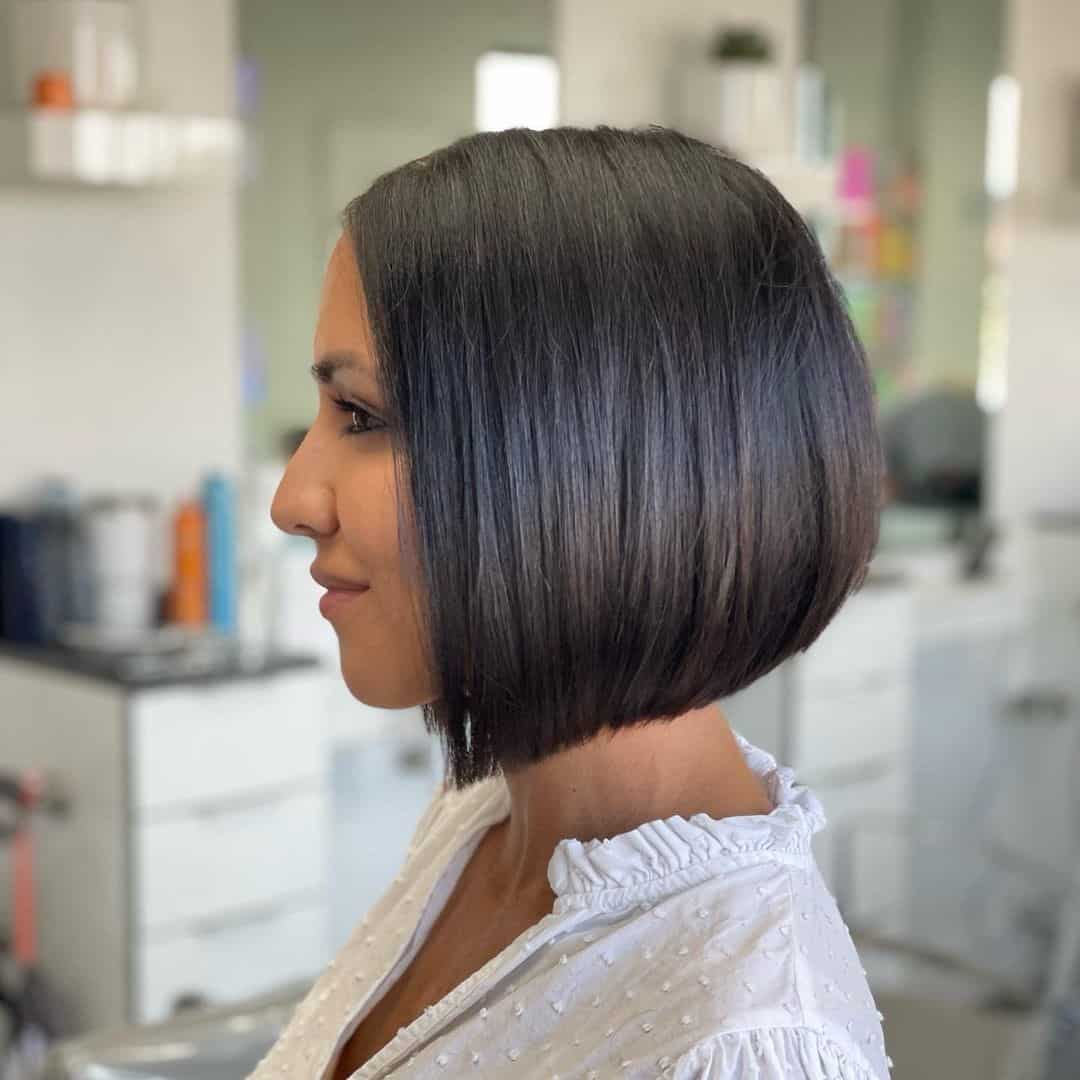 If your hair is naturally dark and you're a fan of showing off your natural color – this short brown-colored bob is for you. Let your hair look its best while nourishing it with proper oils. The shinier that it is the healthier and prettier it will be.
2. Wavy Brown Hair Color Bob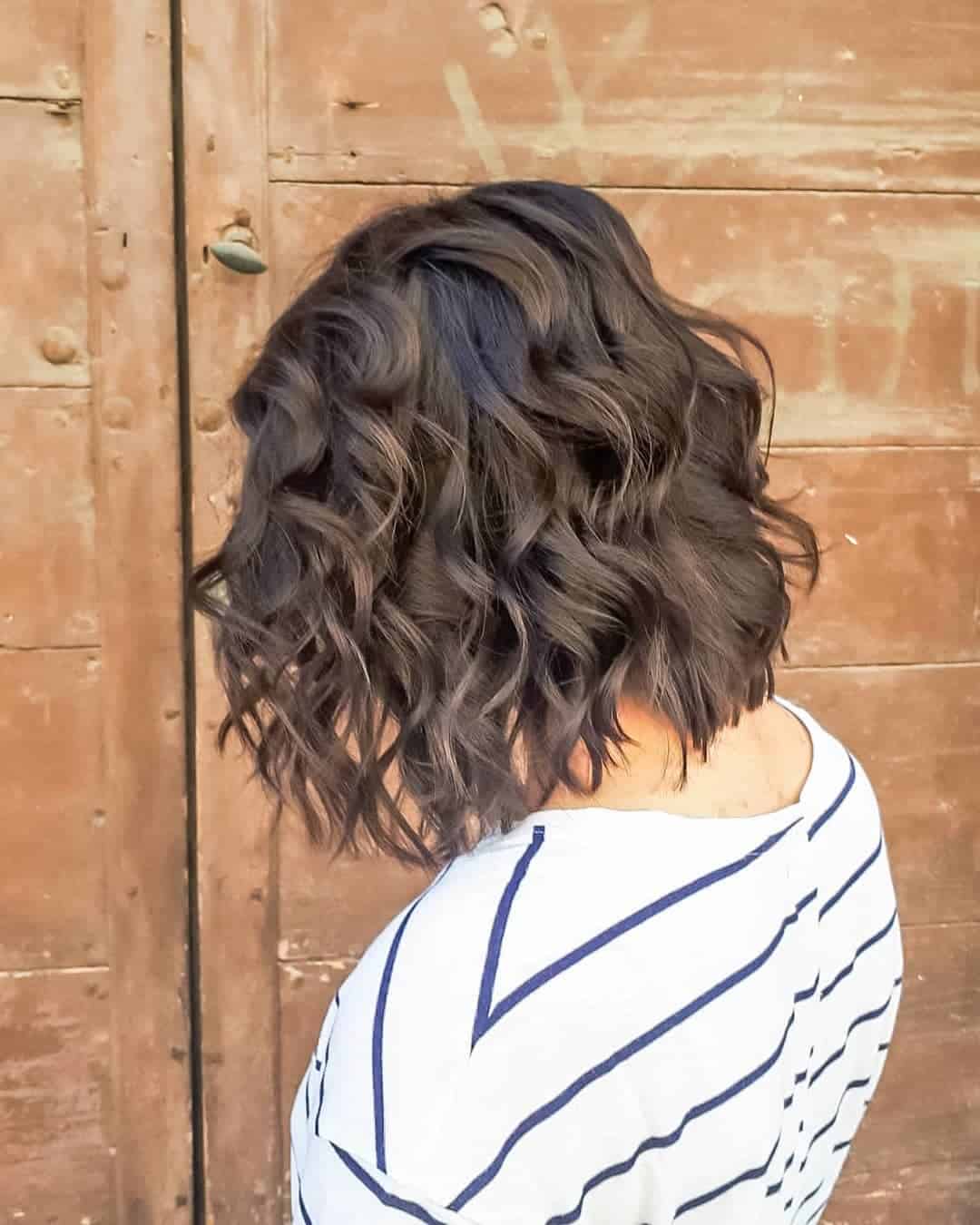 Let your hair look gorgeous and healthy with this color concept. Make sure that you get your roots colored every 3 months. Luckily, short brown bob hair is quite low-maintenance and easy to keep up, so why not give it a go?
3. Black Color Bob Hairstyles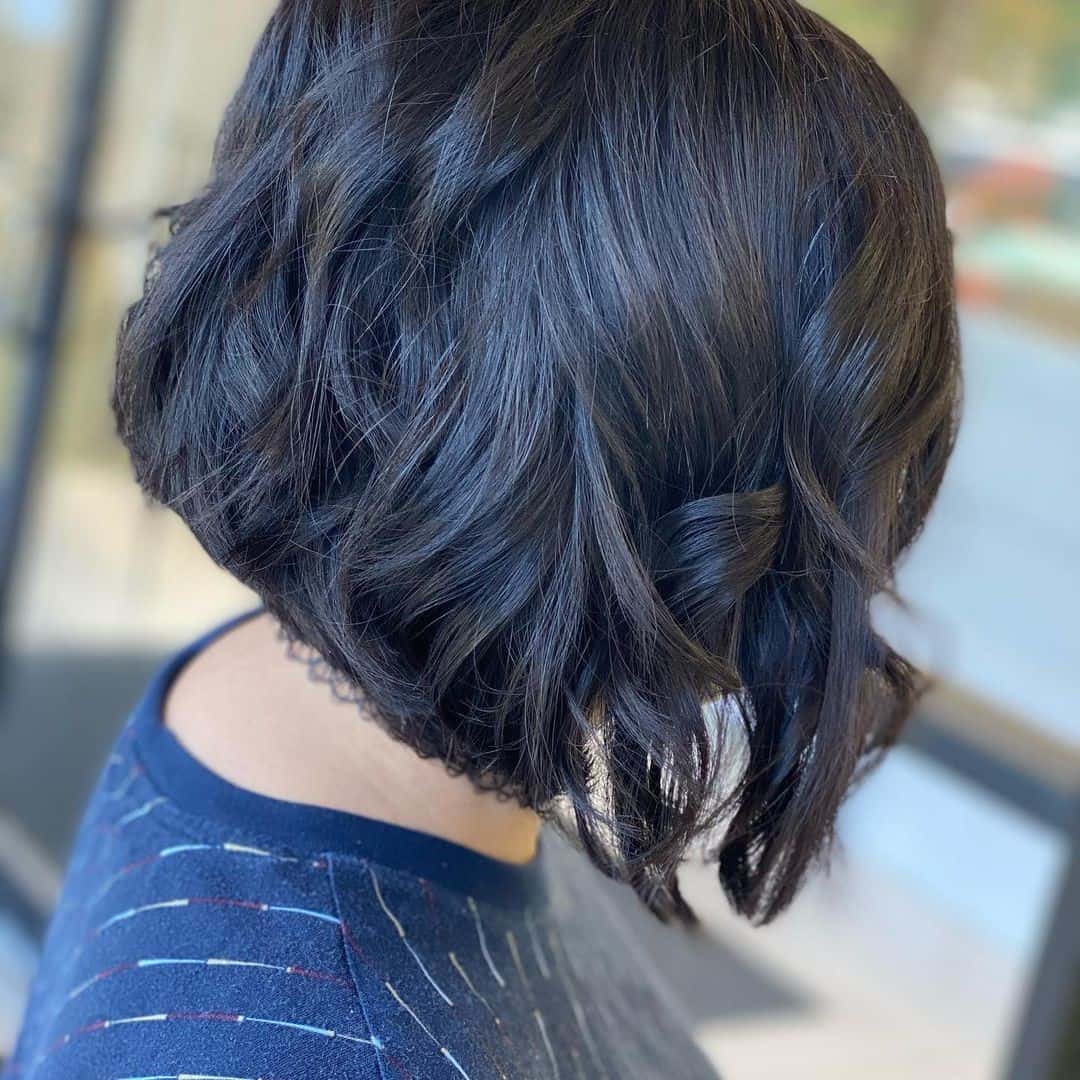 Super short and chopped hair can look feminine. It is crucial that you find a hairstylist that knows how to cut short looks. This look will work well on younger teens and women who are in their twenties. It is so modern and chic, why not experiment with it?
4. Short & Chopped Color Bob Brown Look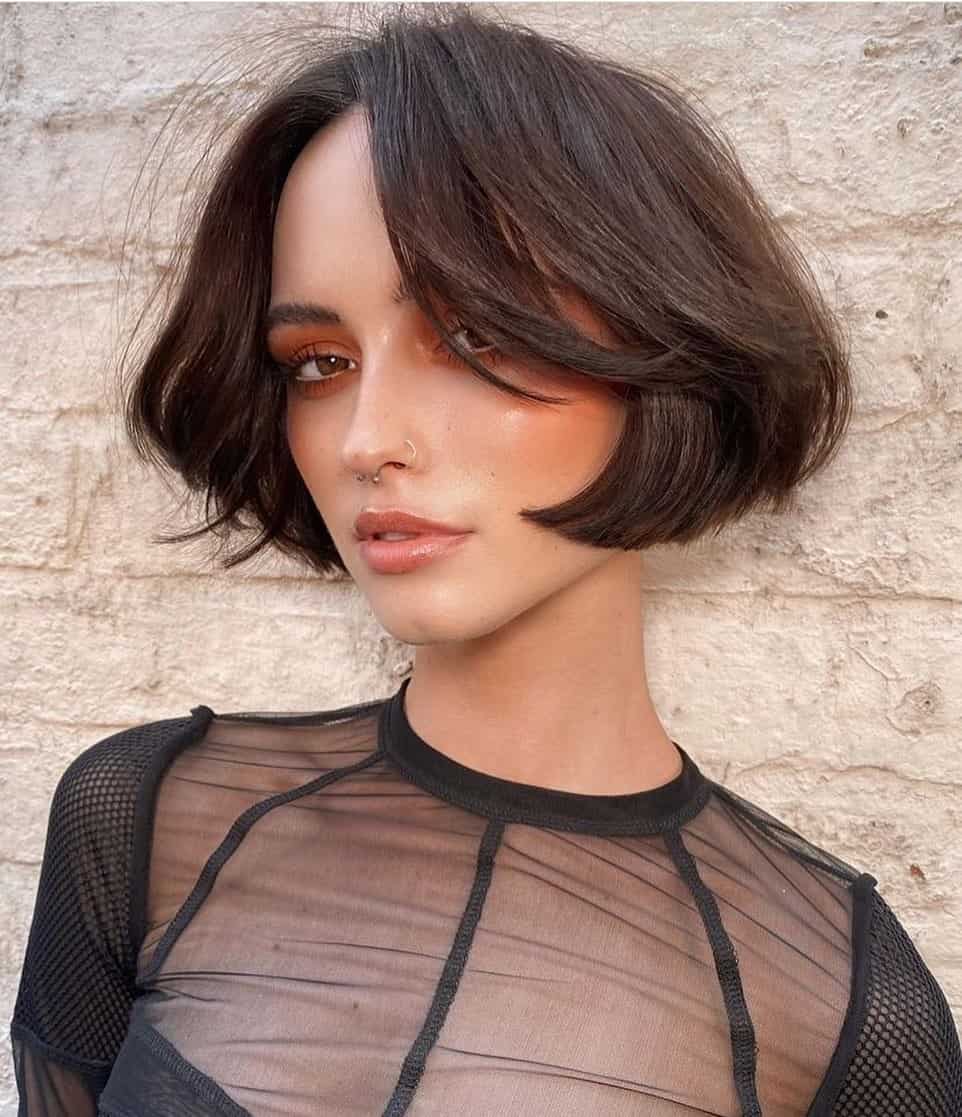 A short properly chopped bob can look elegant. This dark brown hairdo will look lovely on most women. Make sure that you go for layered cuts and a chopped outcome to make it look unique and stylish.
5. Flat Brown Color Bob Hair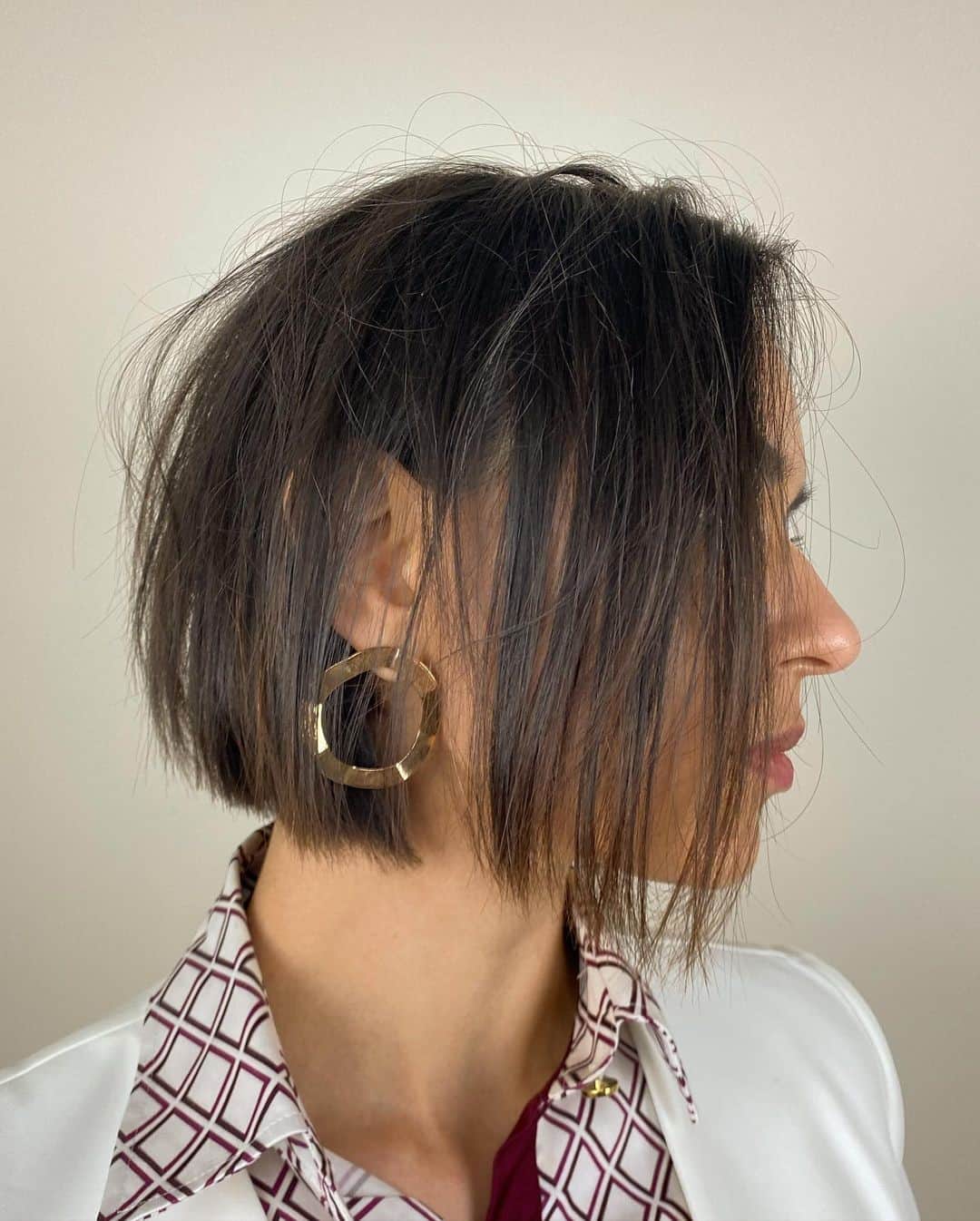 Your hair can look lovely when colored in dark black. If you want your hair to look shiny and natural – this color will suit you. You can achieve similar colors at home and with a box dye, so no reason to book a hairstylist.
6. Shiny & Natural Color Bob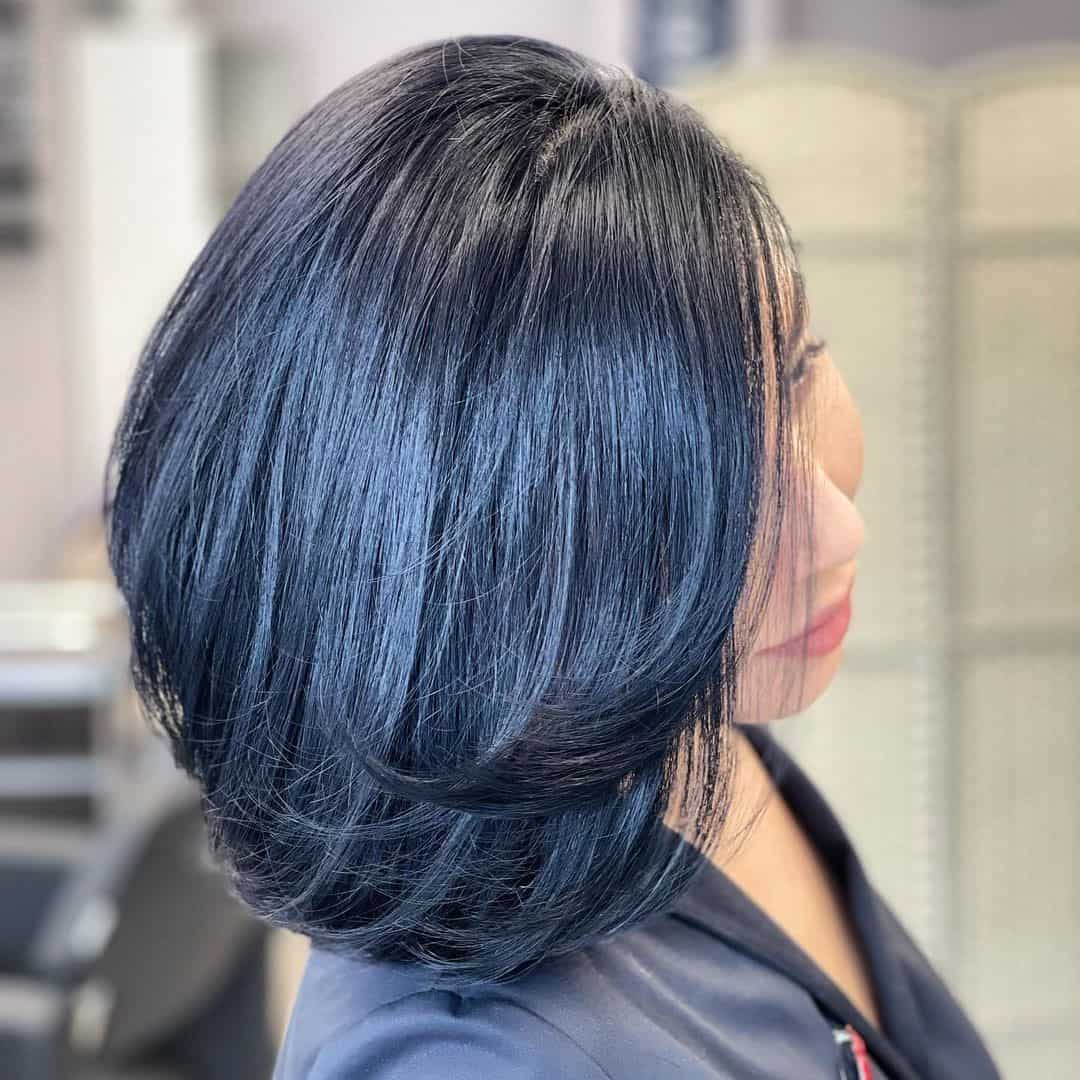 Your chopped bob cut can look elegant and Hollywood-like! This is the best look for women who are very young and who are looking for that trendy and elegant hairdo. Make sure that you get a precise angle and show off your new black bob cut at any given moment.
7. Black Hair Look Color Bob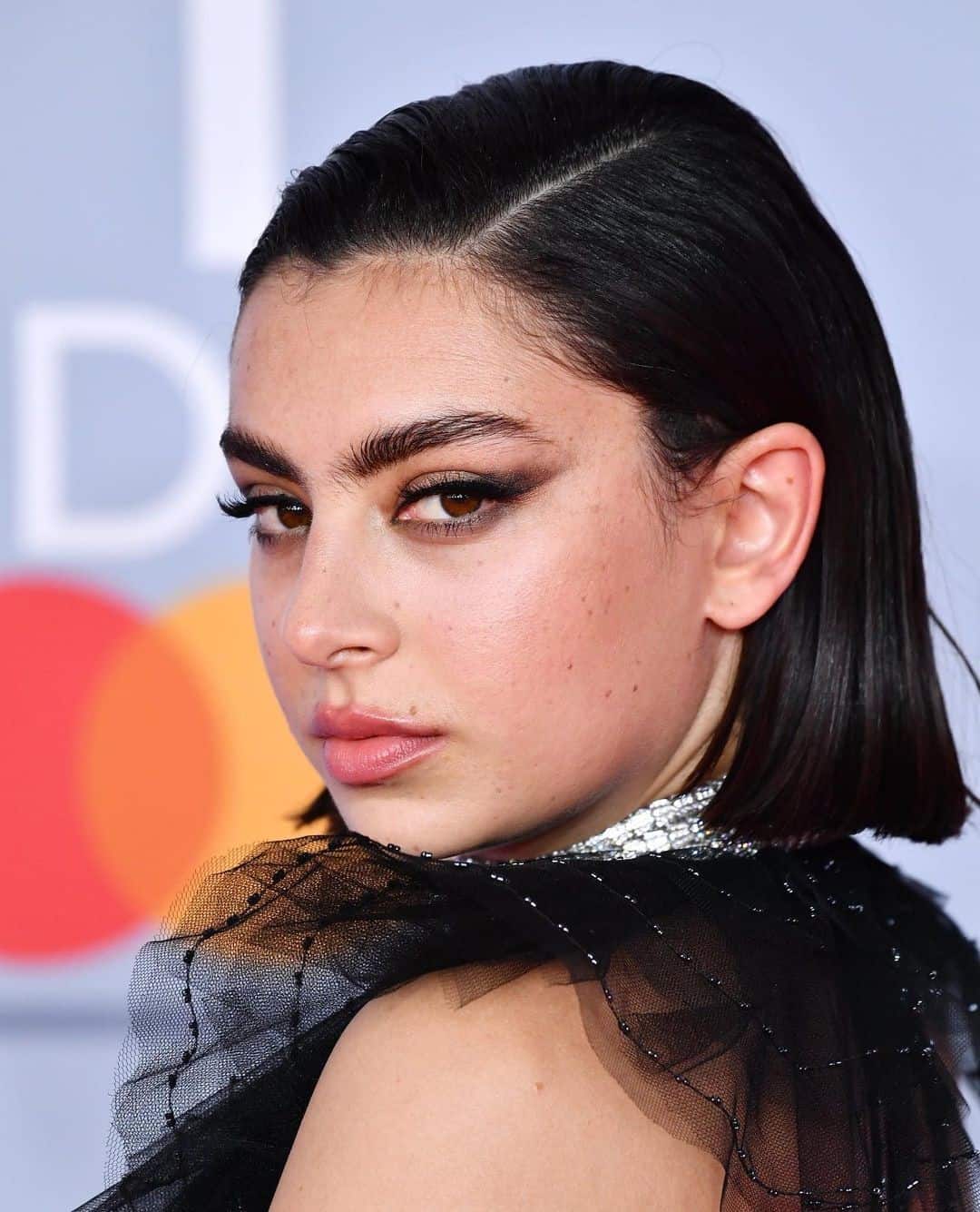 Pair your black chopped bob along with a bold lippie! This look will work and look the best on girls who prefer louder makeup and hair ideas. However, the color itself is low-maintenance and low-key.
8. Sleek & Shiny Color Bob Hairstyle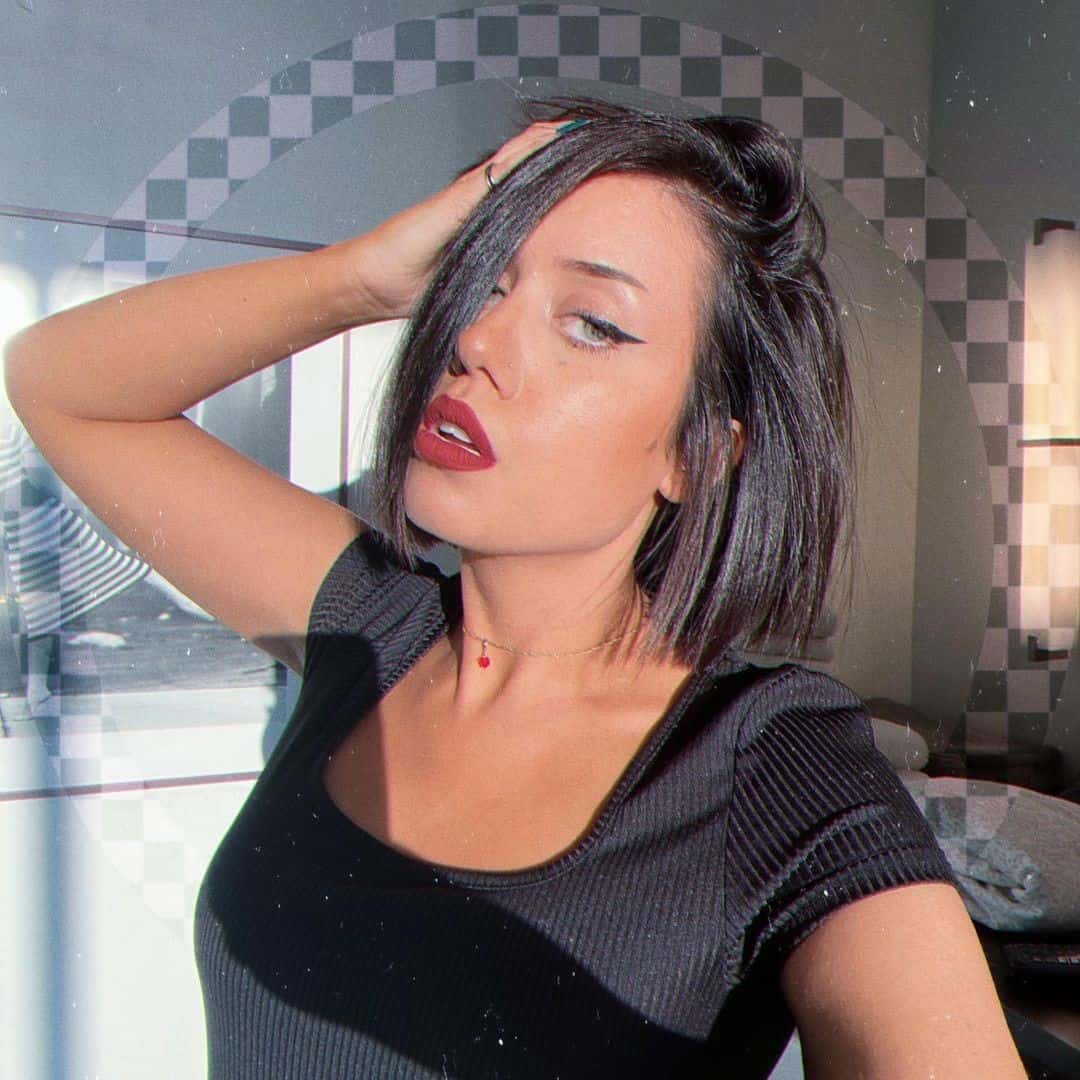 Straight bob cuts are quite popular among mature women. They are "old school" and they look the best when cut at a right angle. Show off your brown or black hairdo and wear this bob anywhere, anytime!
9. Chopped & Defined Black Hair Bob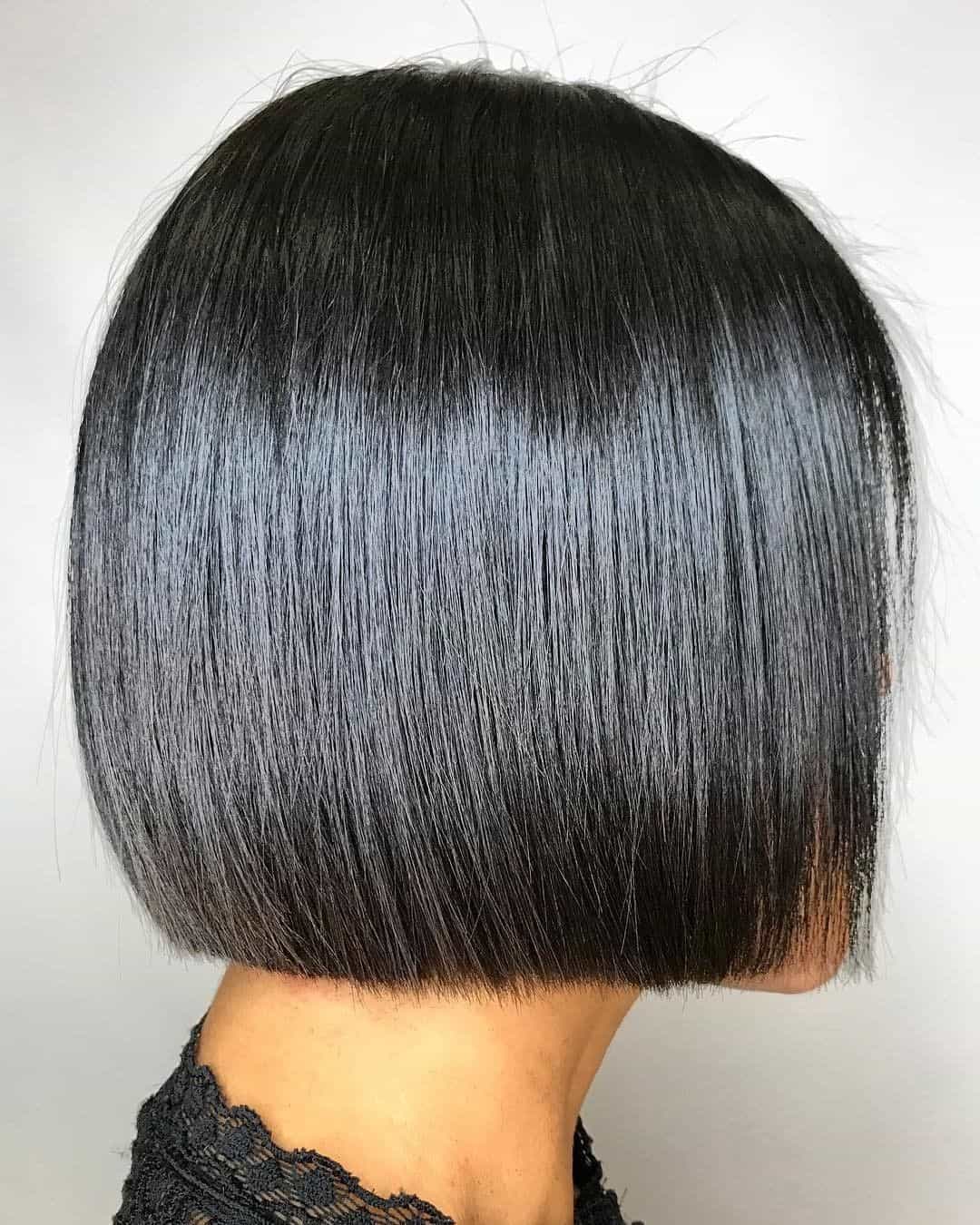 Loads of shine will make your hair look even more modern and up-right. This black bob has loads of shine that will transform every look into a bold and attention-seeking one.
10. Short Bob Colored Black Hair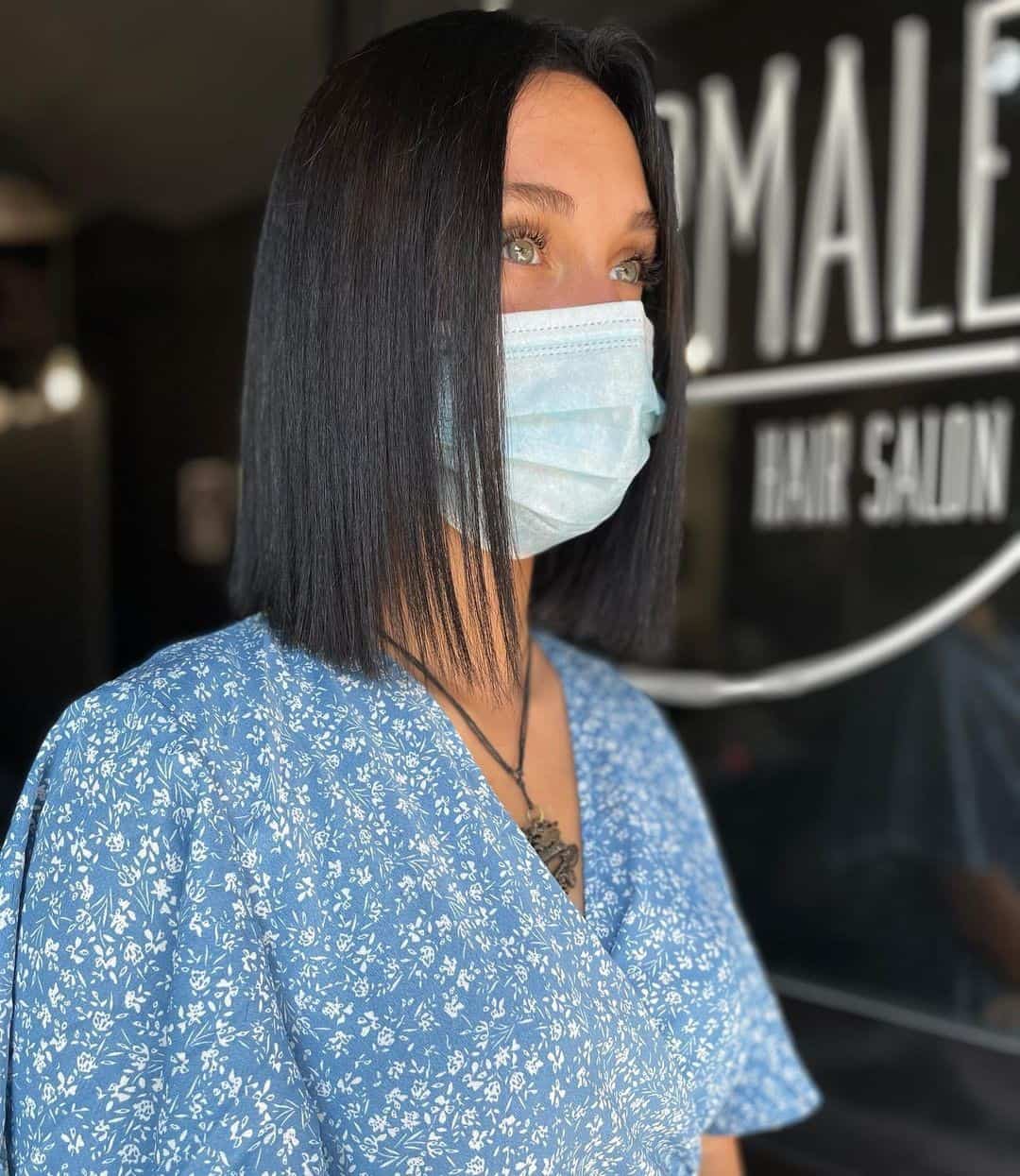 Ask your hairstylist to thin out your ends. The end result will make you look Hollywood-like with your precise ends and a chopped bob cut. Wear it proudly and seamlessly to any event and dr day and night-time activities.
10 Colorful & Loud Ideas Colored Bob
1. Multi Color Bob Hairstyles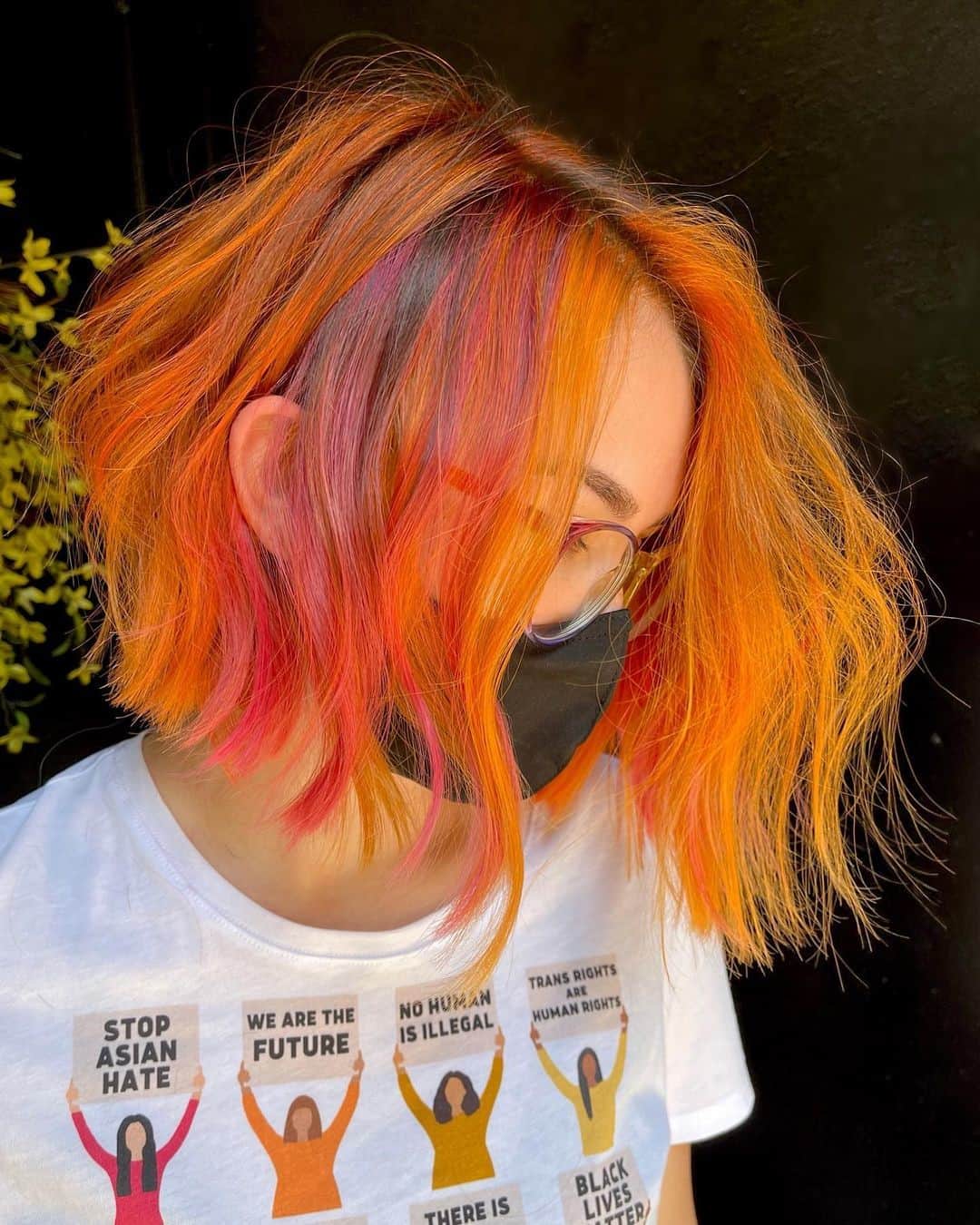 If you're into orange looks and bright loud hairstyles you're going to love this orange bob-cut look. Make sure that you take a couple of tries and give it time when it comes to achieving this loud hairdo.
2. Colored Bob Hairstyles Blue Look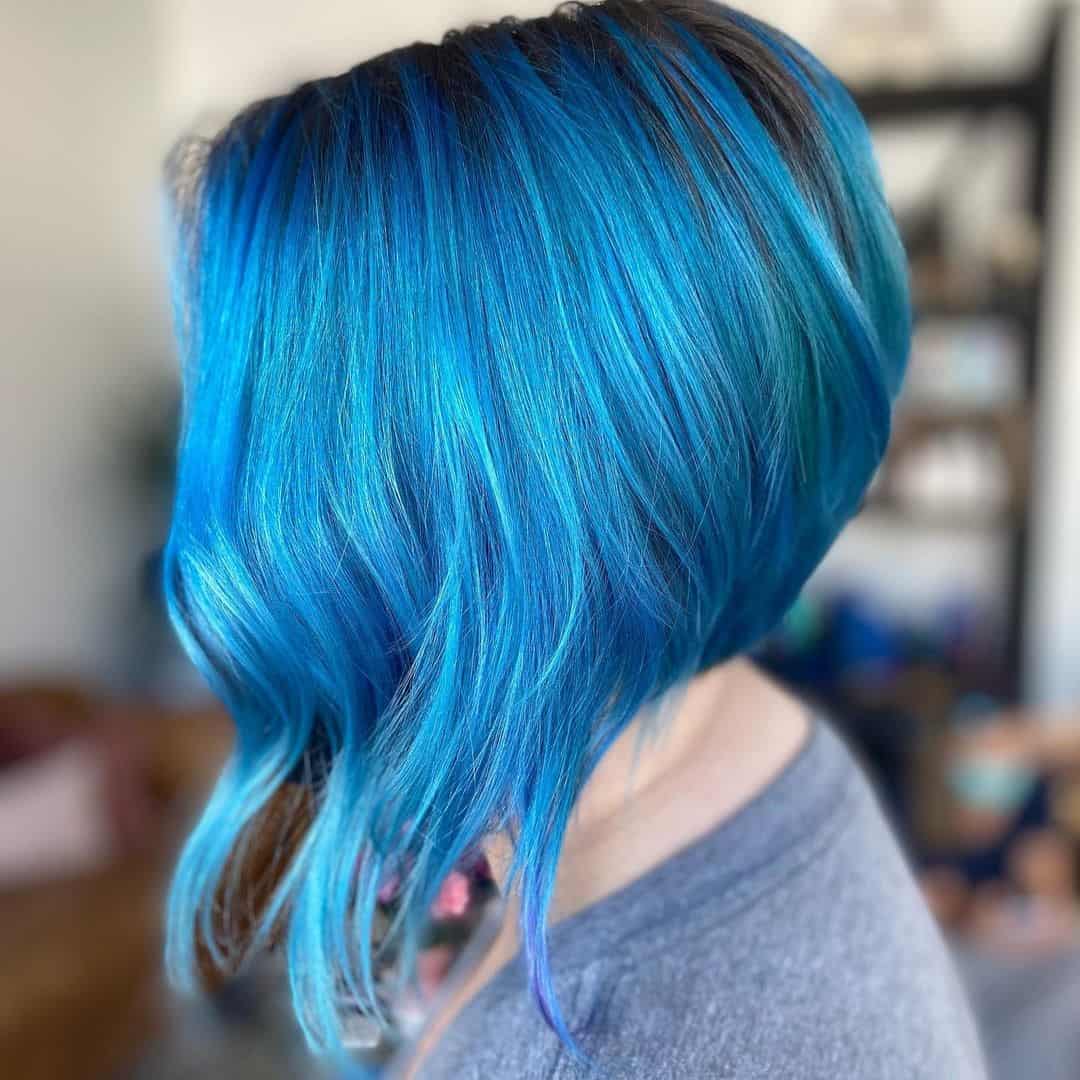 Bright blue is a dream come true! If you're someone who enjoys retro ideas and blue is your favorite color, why not go with this idea? It is a loud and unique outcome, perfect for anyone who likes to stand out and look chic.
3. Colored Bob Hair Purple Look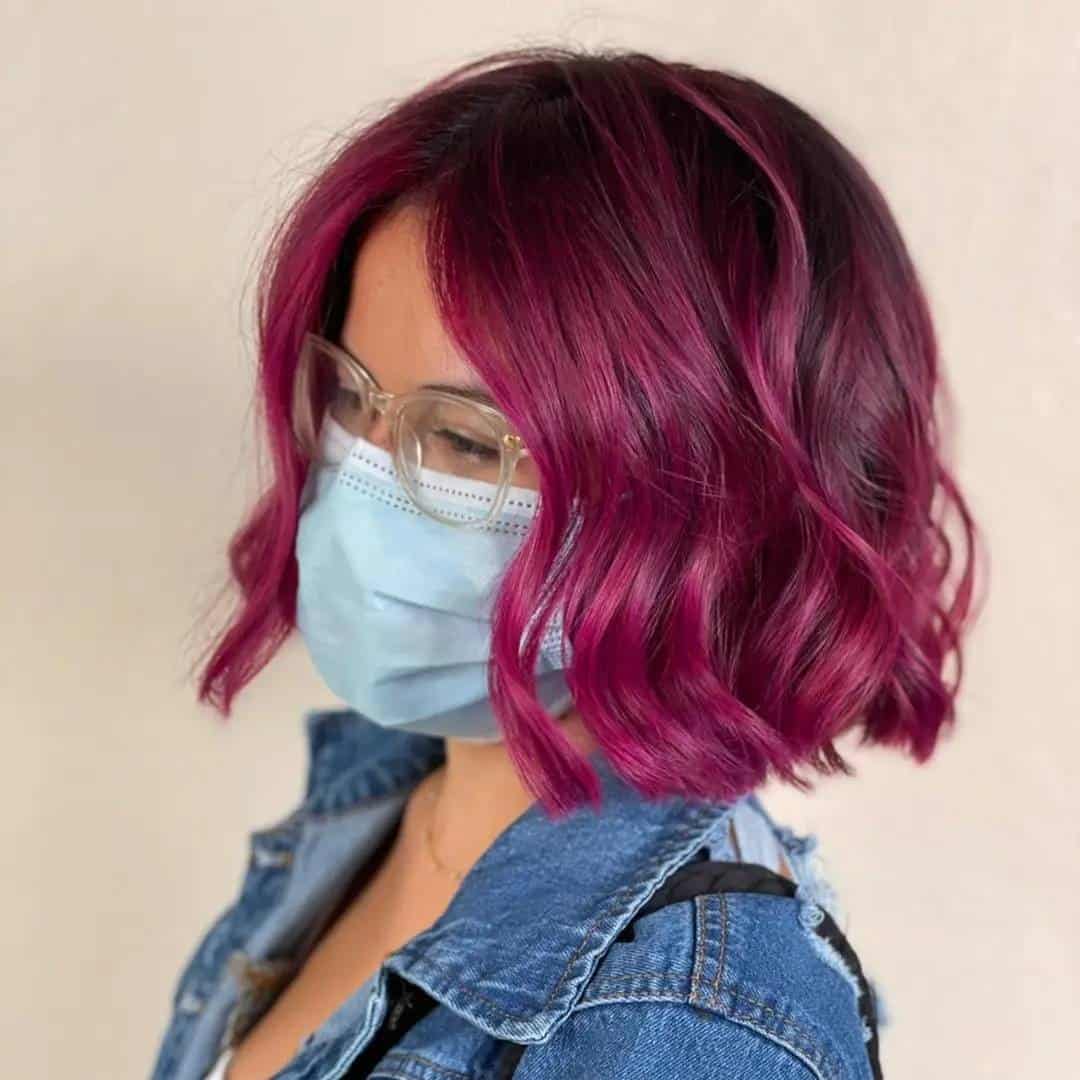 Chopped bob with hints of purple will look marvelous! If you like to wear wavy looks and you're a fan of elegance with your hairdo – this is for you! Most women who need an office-friendly cut will also enjoy this option.
4. Colorful & Loud Color Bob Hair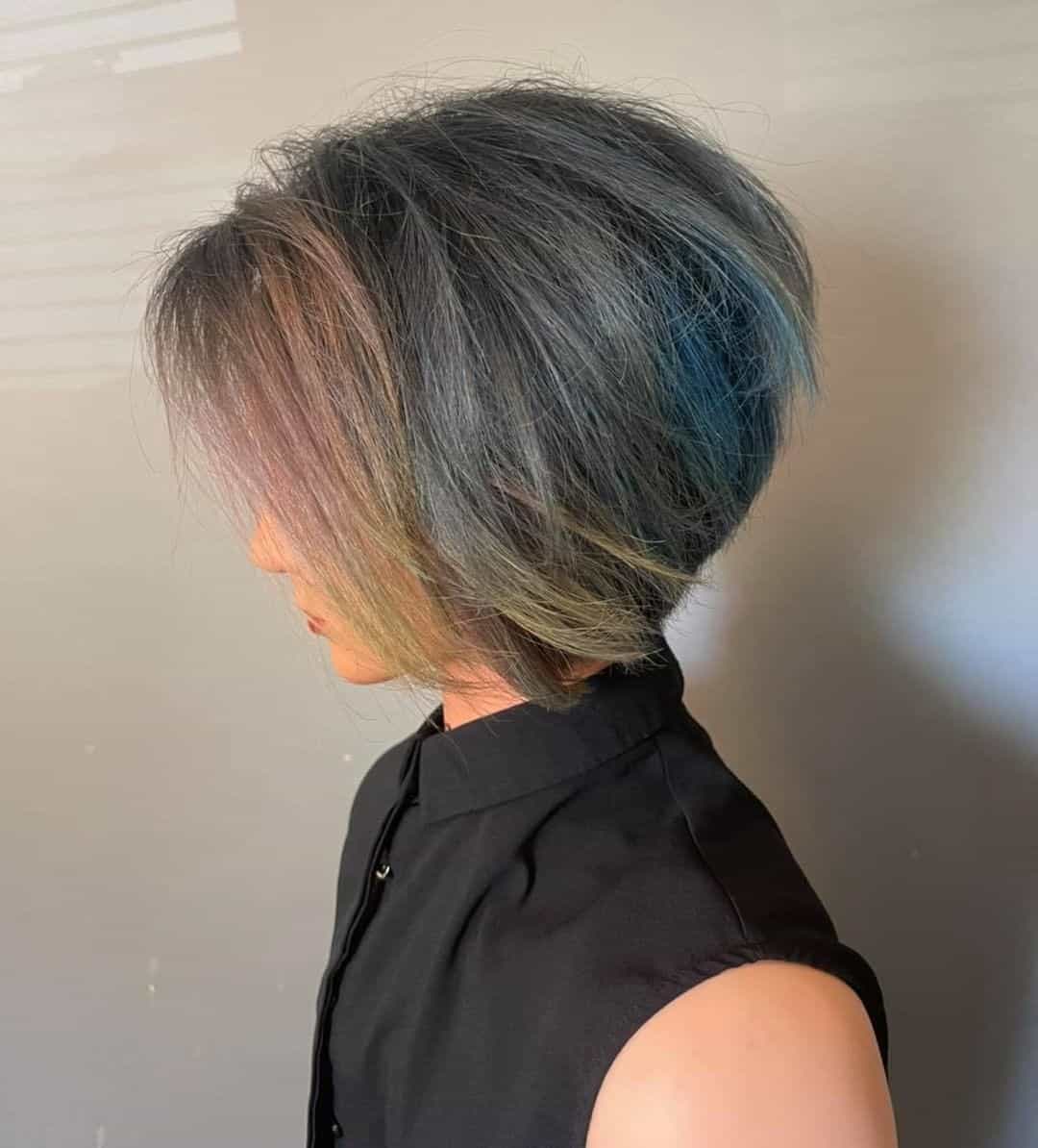 Combine some retro and colorful elements if you can't make up your mind with your ideal color. This chic and loud bob will look the best on women who are in their twenties and who are trying to experiment with their new hairdo and look.
5. Hot Pink & Purple Color Bob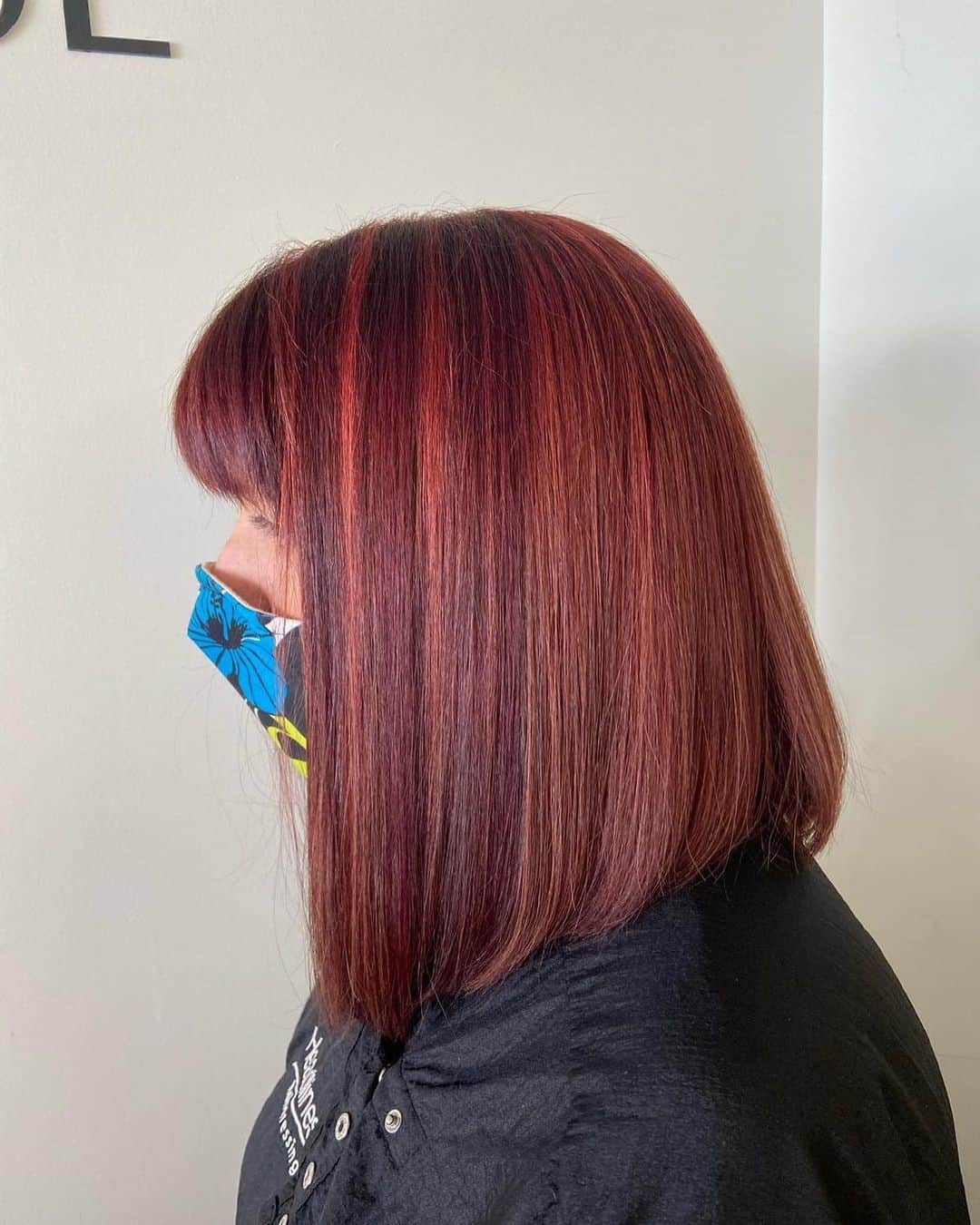 Add some purple, pink, or violet elements to your hairdo. This chopped bob and this look will make you look like a true Hollywood diva who knows how to wear fashionable and modern cuts at any given point.
6. Red & Auburn Color Bob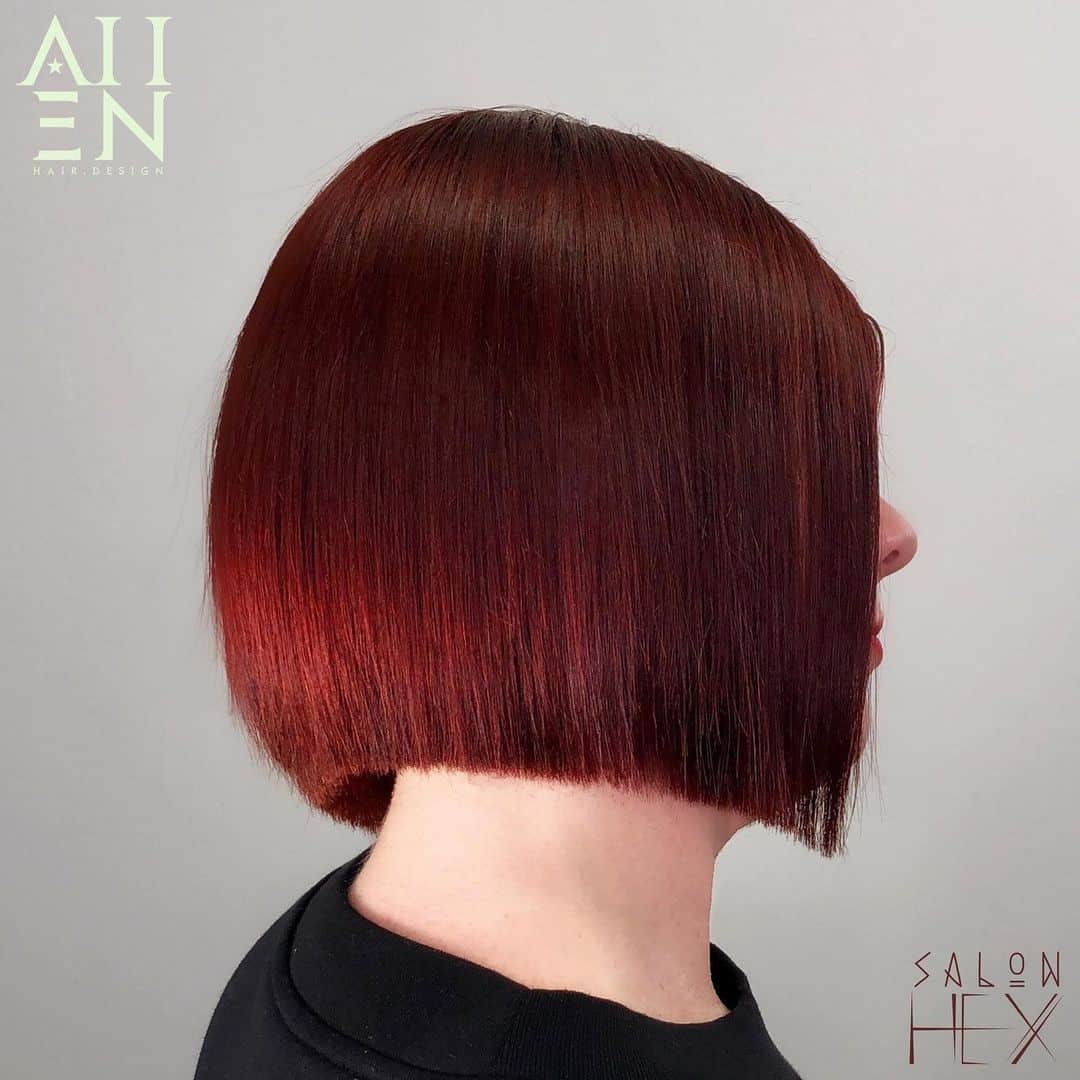 Red or burgundy is a popular color choice for the fall season. If you're a fan of bold looks and you enjoy retro ideas that have that feminine vibe, give this one a go! It will take you less than 1 hour to achieve this look at a salon, so why not go for it?
7. Chic & Feminine Pink Color Bob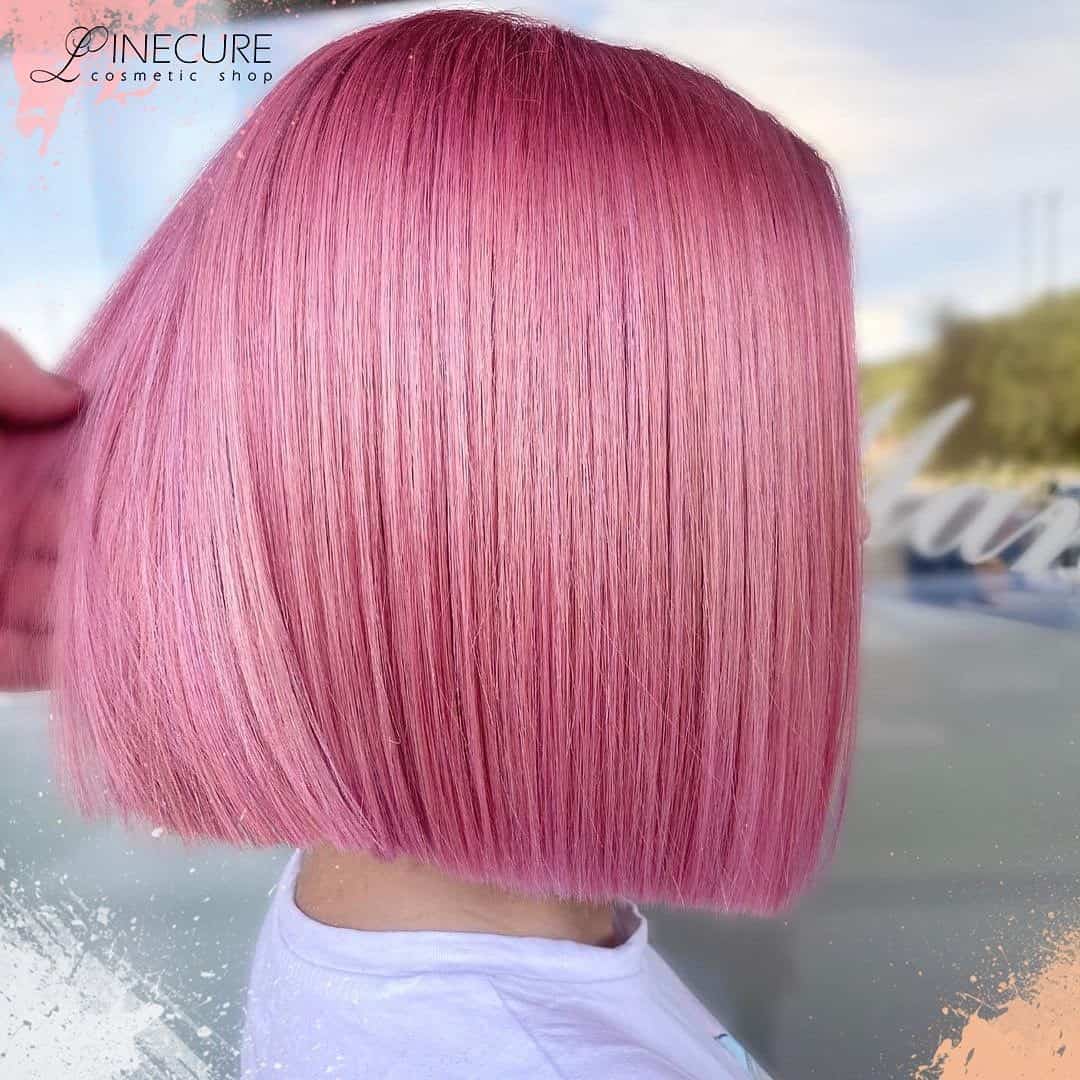 Light pink and this hot trendy color will always be in fashion! If you're someone who likes sexy and fashion-forward ideas just know that you're going to enjoy this option. Pink is a common feminine color, ideal for girls who enjoy following trends and try out new ideas and looks.
8. Multi Color Blue Bob Hair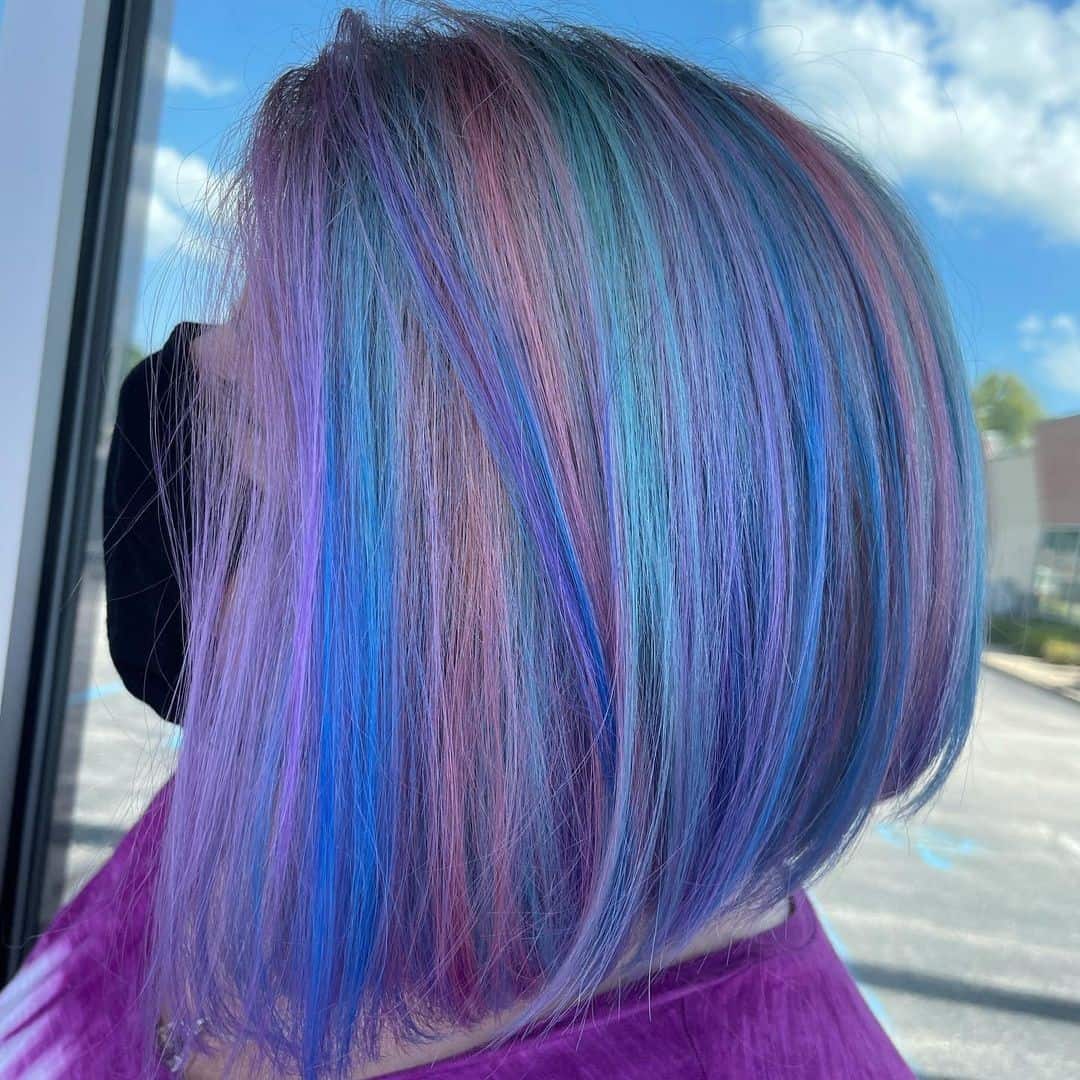 Combine purple, teal, and blue to achieve this hairdo. This short-colored bob is so retro but heads up since it will take you 1-2 hours to achieve it at a hair salon. The look itself is time-consuming and high-maintenance.
9. Hot Purple Lilac Bob Hairstyle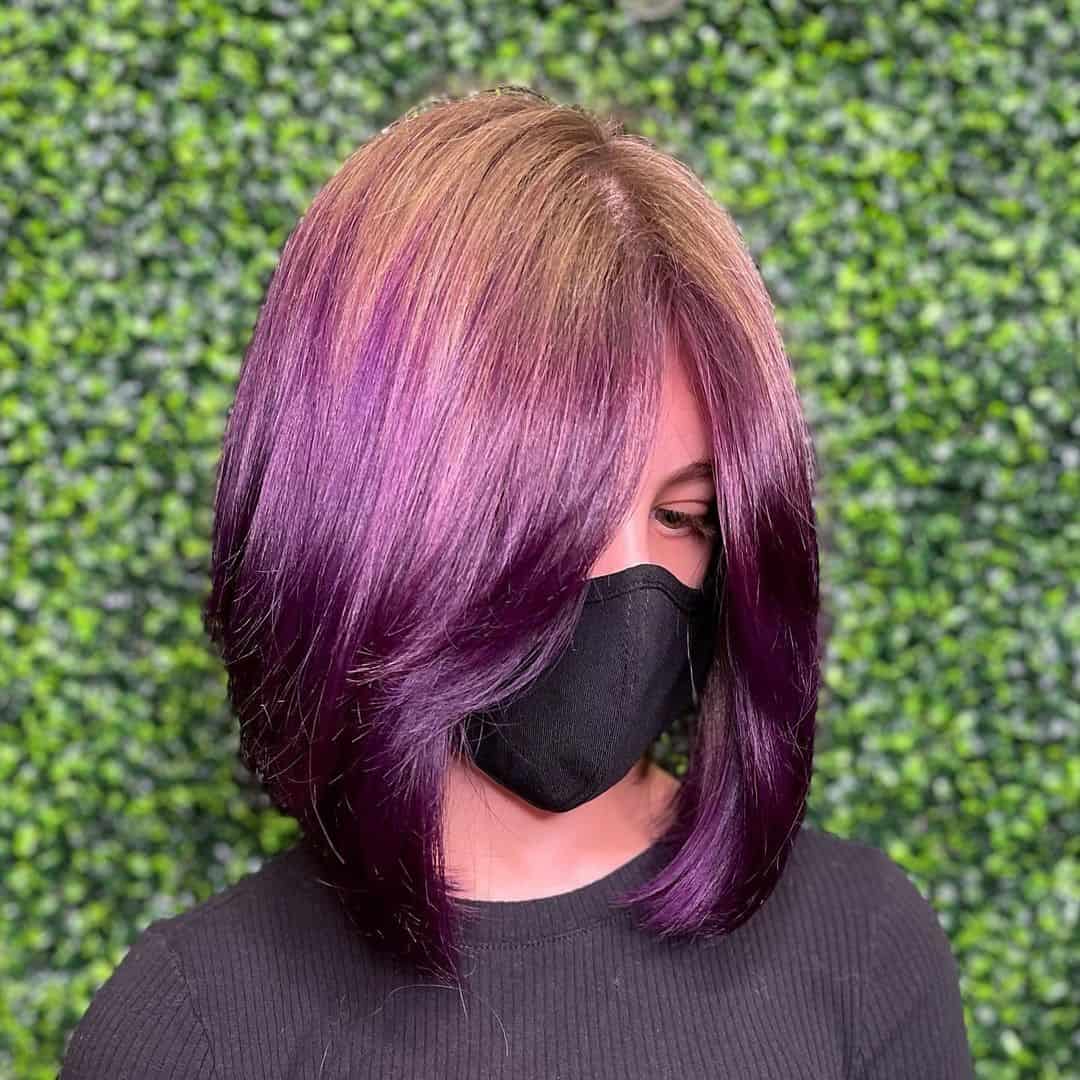 Do you enjoy lilac colors? Is this your favorite color scheme palette? If so, why not give it a go with this light gorgeous chopped bob? It will look amazing on women who prefer lighter ideas and trendy cuts.
10. Multi Color Loud Bob Hair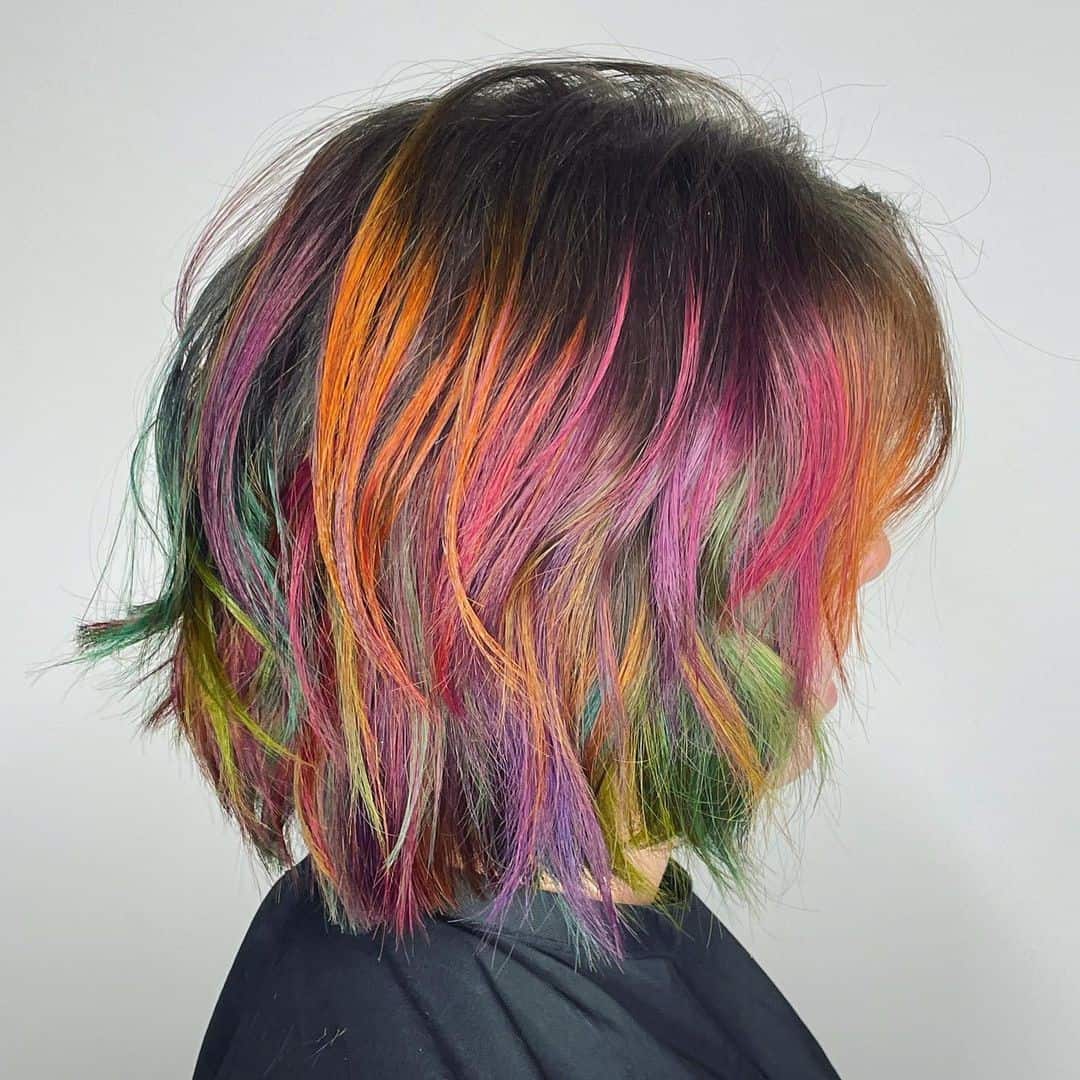 Lastly, how about this haircut and all the colors of the rainbow? It has that retro peacock vibe that you're going to enjoy if you're a fan of loud ideas. Make sure that you take your time to achieve this cut since it is a complex hairdo that will take some time, tries, and errors.
Color Bob Hairstyles: FAQ
What Is A Bob Haircut?
A bob haircut is considered to be a short hairdo. It is usually around the shoulder length point or even shorter. This hairstyle is not too hard to achieve and is usually worn by moms or busy women who are always on the go due to its practicality and simplicity. You don't have to invest a lot of time or care into its styling properties, so why not consider it yourself?
2. Who Can Go For A Bob Haircut?
You can go for a bob hairdo and the bob hairstyle at any given point despite your age or hair color. Bob looks are quite low-key and low-maintenance which is why busy workaholic women prefer them.
You can go for this look also if you have thin and sparse hair since with hair dye you can achieve a lot of volume while leaving the impression of a new cut. Also, if you're struggling to grow your hair you can opt for this design.
3. Are Bob Cuts Affordable?
Bob haircuts can be quite affordable. This applies only to the cut itself and the styling process. However, the whole color-changing aspect and switch-up can get pretty pricey depending on the look that you're trying to achieve, as well as the level of expertise that your hairstylist has.
If you plan on getting a bob with some highlights that are quite tricky (chunky, foil, ombré, sombre, or balayage) the prices will be high up there. For a regular color change (one simple color from roots to ends) and a bob haircut expect to pay anywhere from $50-$150. However, for highlights and a bob cut, you're looking at $150-$250.
4. How To Get This Look?
A bob haircut is done with a specialized approach where your hairstylist will use a pair of scissors and possibly even some elastics to secure the hair in place.
They can tie the hair to get it even more precise and easier for cutting. It will take them around 30 minutes to cut glue hair and to shape it per your preference and your wishes. They will cater and customize the look per your head shape and your facial features.
Once they cut it to your shoulders or above they will cut and style your bangs as well. Some hairstylists like to cut the hair when it's wet and others prefer to blow dry it to cut in that way.
Once done they will blow dry your hair and use a curling wand or a flat iron to style it. In the end, they will add loads of hairspray to keep it in place and intact for the day.
Ready To Wear Something New?
Bob haircuts are practical and gorgeous. Which one is a top pick from this list for you? Let us know which hairstyle you can't wait to wear in the near future, we would love to see you in one of these colored bob looks asap!
Also Read: