30+ Best Haircuts for Tall Skinny Girls (2023 Update)
When you shop through links on our site, we may earn an affiliate commission. This educational content is not intended to be a substitute for professional advice.
30+ Best Haircuts for Tall Skinny Girls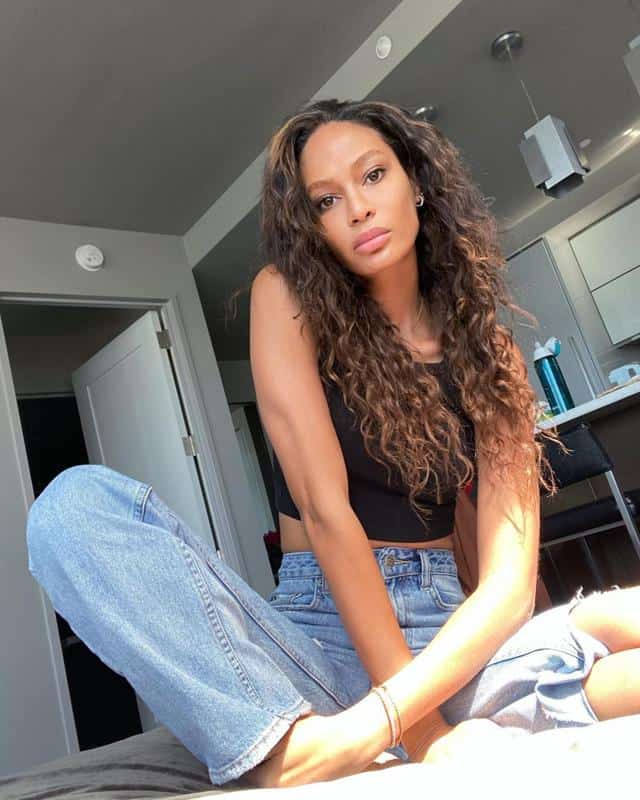 If you're a tall and skinny woman, everything looks good on you. It's all about embracing your slender frame and height and having the confidence. Every haircut will suit you; it will depend on your face shape and your features. Read on to learn about the most flattering haircuts for tall, skinny girls.
Long Waves with Layers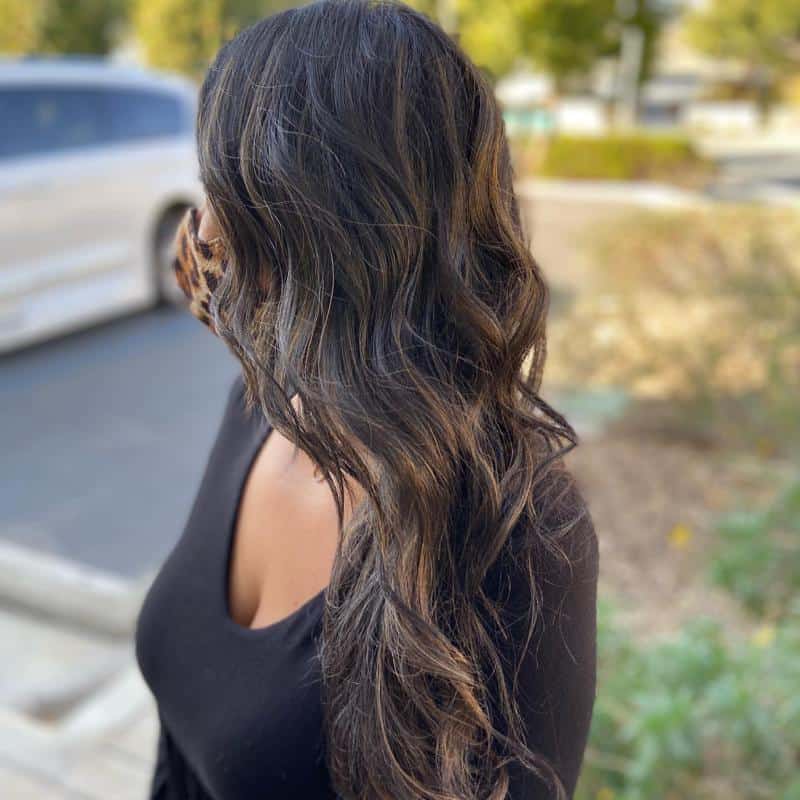 Long, wavy hair can add some dimension and balances out a narrow, skinny face. Add layers around the cheekbones to create a more carefree, choppy hairdo. Layers will immediately make your face look wider. This look needs very little styling as it's all about the cut.
Did you know:

Face framing layers should follow the contours of your cheekbone and jawline, enhancing your slender features even more!
Lob Cut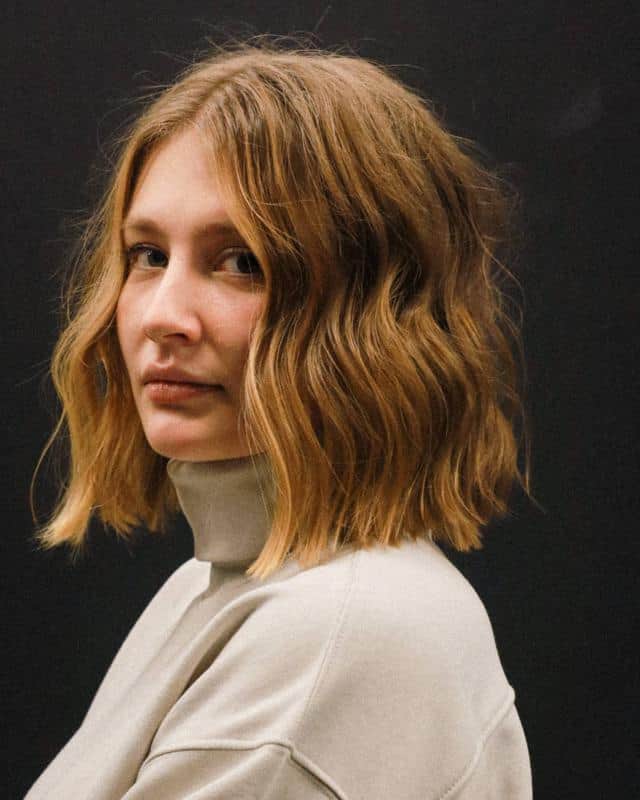 This textured mid-length lob cut gives volume to skinny faces. This haircut is ideal if you have thick and frizzy hair that looks out of control on your skinny body. Margot Robbie and Hailey Baldwin are just two fans of this fashionable haircut.
Blunt Lob
Blunt lobs are popular for tall skinny girls as they make hair look fuller without adding volume that ruins your proportions. Collar length lobs are one of the must have looks for young starlets on the red carpet at the moment. Blunt lobs have no layers and are razor-sharp, ideal for accentuating your sharp features.
Layered Bob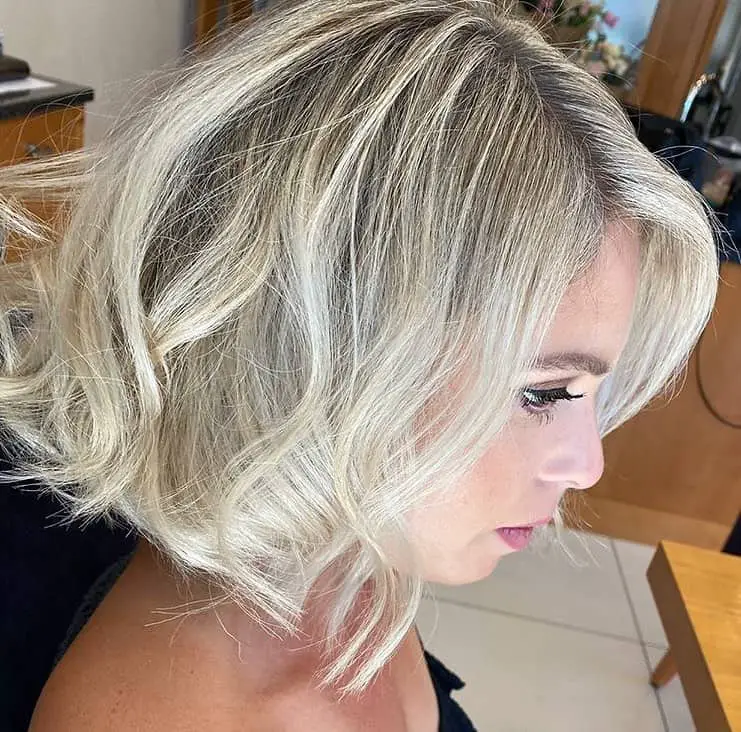 There are some people who may say that tall skinny girls can't wear shorter hair. We love bobs on tall skinny ladies. To stop it from making you look like a pinhead, incorporate shorter pieces about the jawline. Add volume around the face for balance and a choppy fringe to highlight your eyes.
Did you know:

Texturized bobs look amazing on fine to medium hair. If you have thick or curly locks, be careful as it can soon like triangular shaped. Heavy layering and texturized ends will help minimize the triangle look, ideal for coarse hair.

Also Read: 
A-Line Bob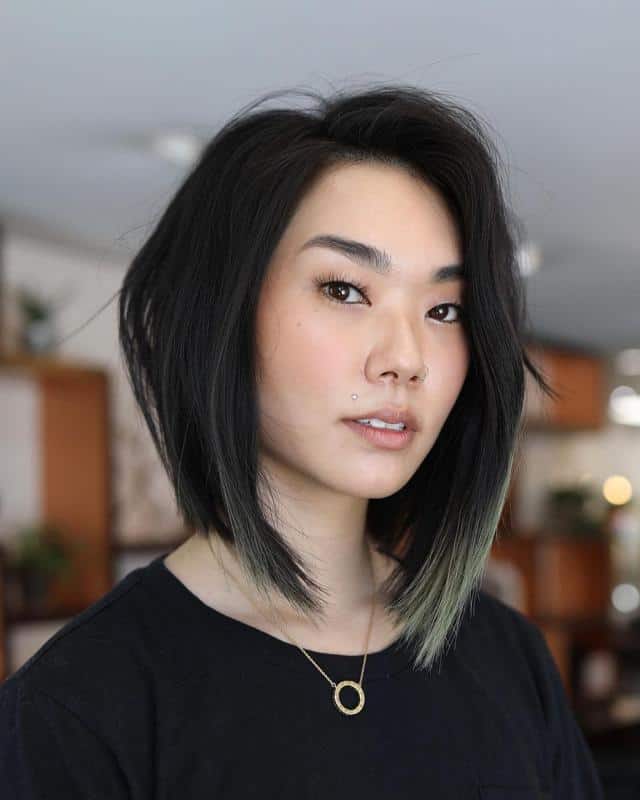 A-line bob haircuts are a fantastic option if you have an oblong face as it does not drag your face shape down. This voluminous mid-length hairstyle can lift up your face without bringing add attention to your height.
Did you know:

You can adapt how dramatic the angle of your A-line bob is to suit your features. A subtle graduation will reach the bottom of your neck or opt for a steeper shift that emphasizes the A-line shape.
Rounded Shag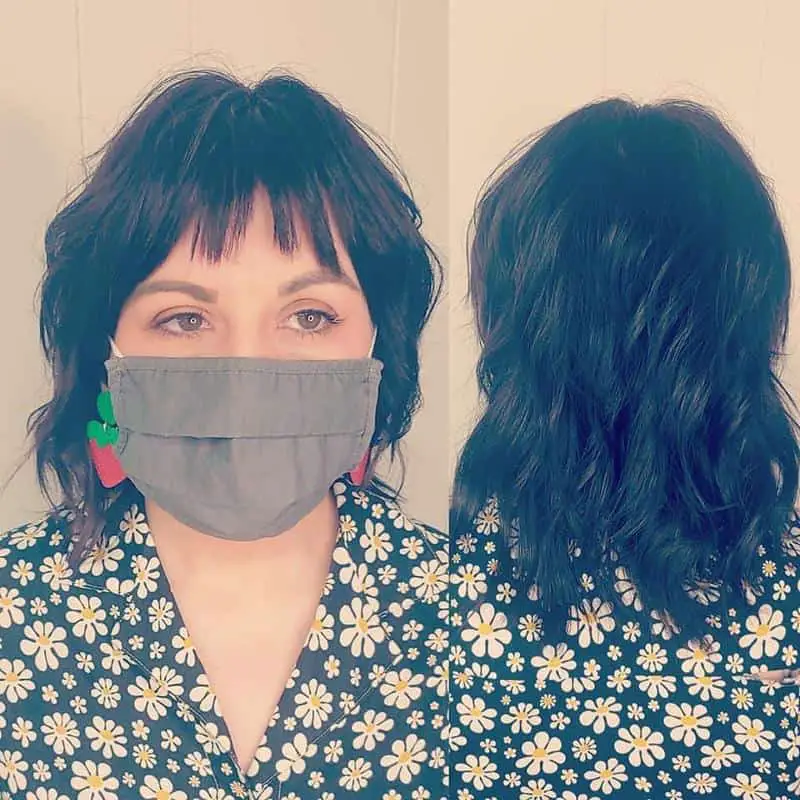 This short shaggy style has long bangs and layering near the chin. This will soften your skinny features and add some width to a narrow face. If you are worried about having a strong jaw, add layers in this area to soften it. If you have fine, thin hair, add mousse before blow-drying.
Also Read: 40+ Best Short Haircuts for Round and Chubby Faces (2022 Updated)
Layered Bangs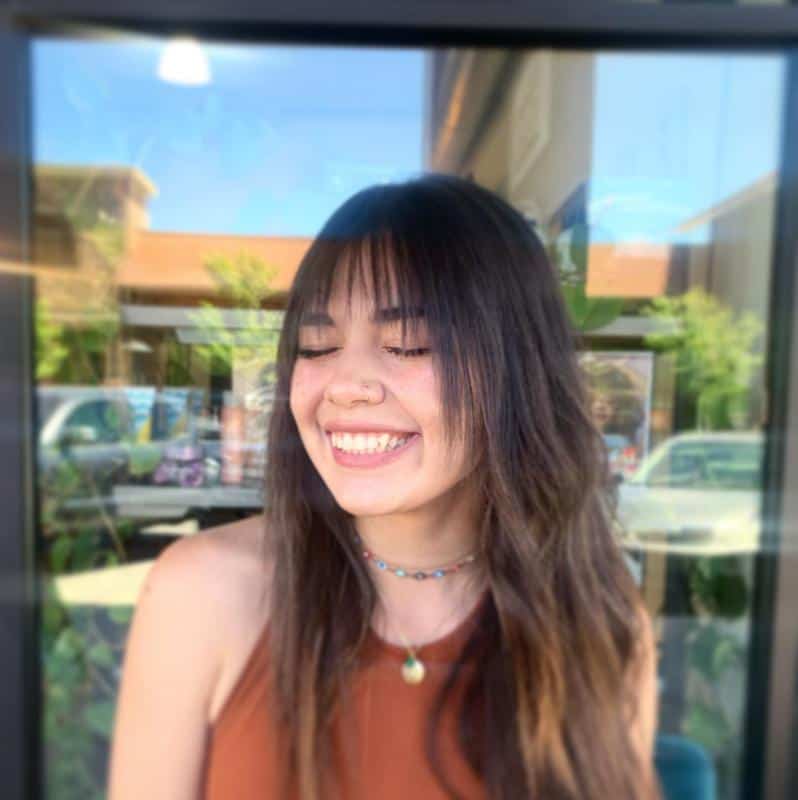 If you have a larger forehead, bangs are an obvious way to cover it. Layered bangs are softer and more flattering on tall skinny girls. Called split bangs, they are low maintenance because they can be grown out and still look cool.
Did you know:

Layered bangs work with any haircut, from pixie to medium-length shags and lobs. No matter your hair length, layers will create more dimension.
Rounded Fringe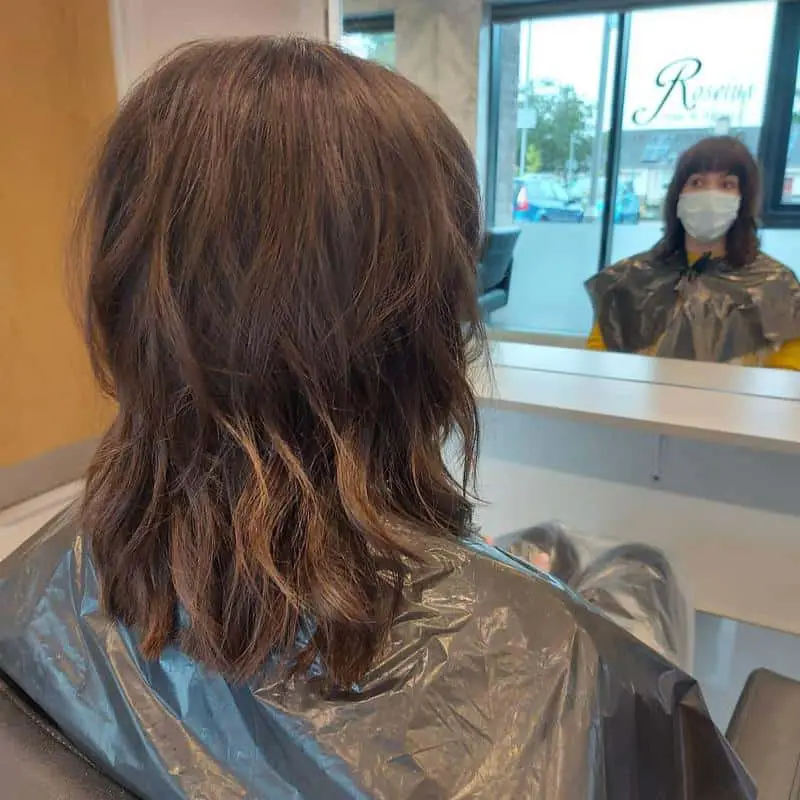 Rounded fringes are a much softer alternative to blunt bangs. Rounded fringes break up bangs to lift up your features, acting like natural contouring. The goal of this fringe is to create a seamless transition to the hair on the sides of the face.
Did you know:

If you have thick hair, this is a great way to thin out the base portions of your hair.
Curtain Bangs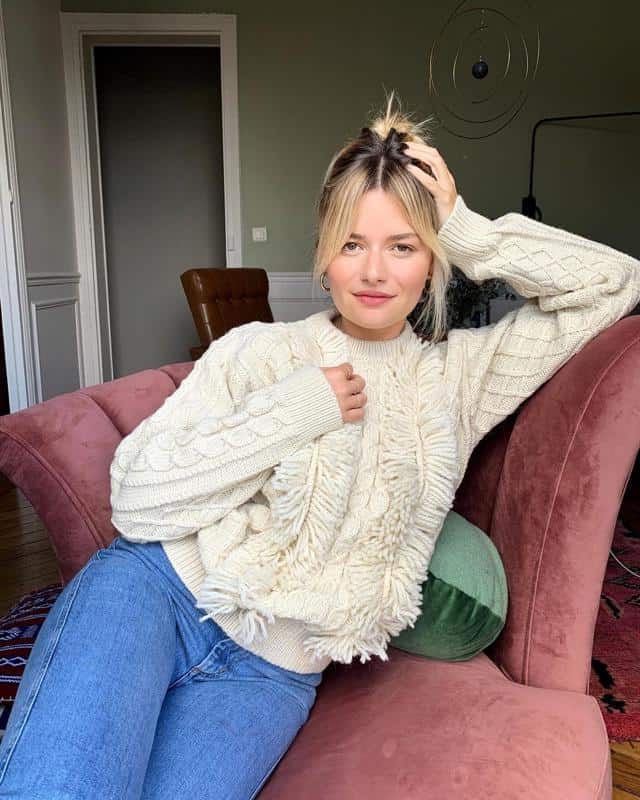 Curtain bangs are a shaggy, effortless style that suits all face shapes and hair textures. This look gas roots in the 60s and 70s (think Jane Birkin) and will perfectly frame your face. One of the reasons they are so loved is because they are so easy to maintain and add movement to even the finest of hair.
Pixie Cuts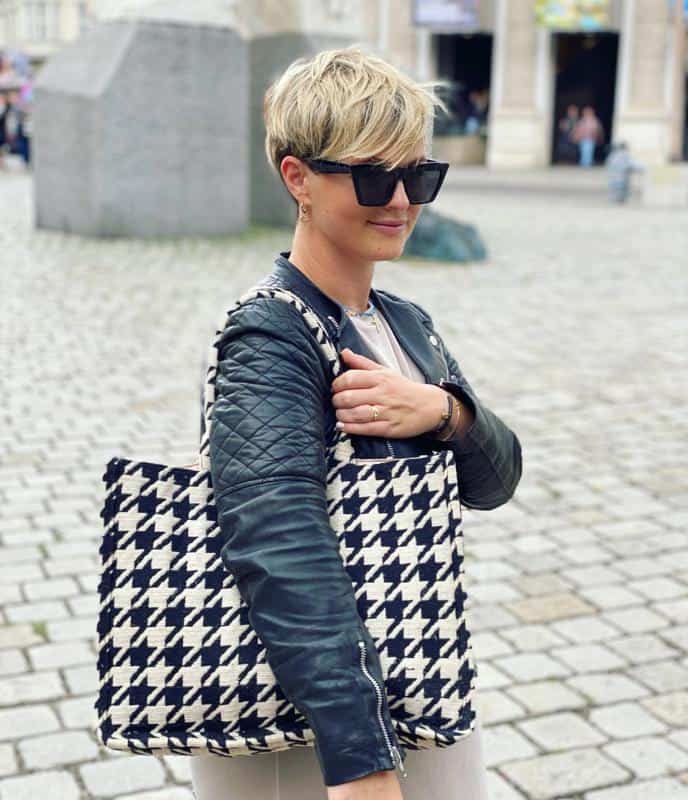 Many people say that tall girls with skinny feature should shy away from pixie cuts. We believe that with the right cut, cropped cuts can minimize a high forehead. Avoid layering at the crown of your hair, as this can create the illusion of more weight on top and drag down your face. Look at tall celebs like Charlize Theron and Elizabeth Debicki for inspiration.
Smooth Bowl Cut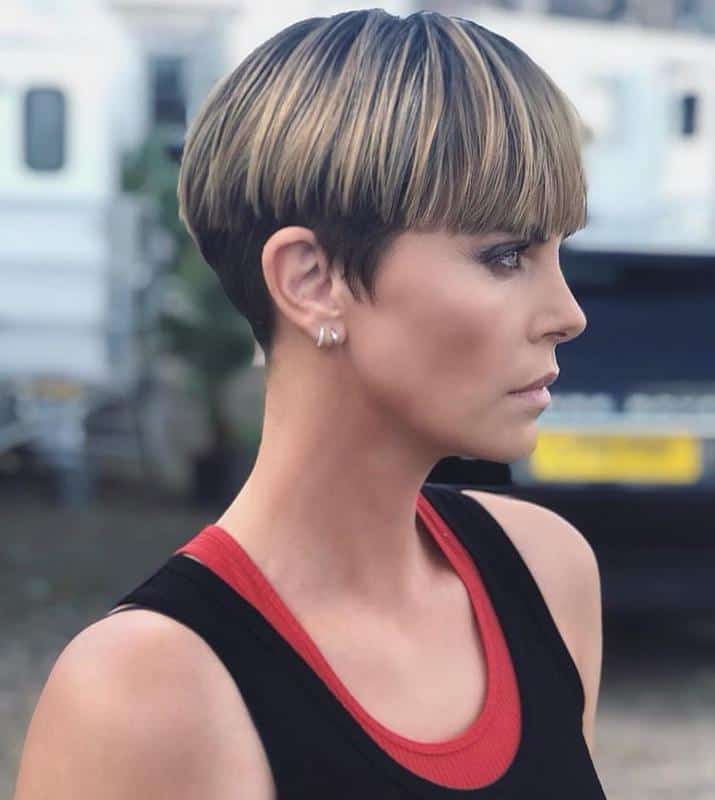 The bowl cut has regained popularity, now with a much sleeker and smooth finish. This boyish-cut will highlight a strong bone structure. Avoid layering the hair at the crown and instead keep the sides long enough so they can be tucked behind your ears.
Curly Hair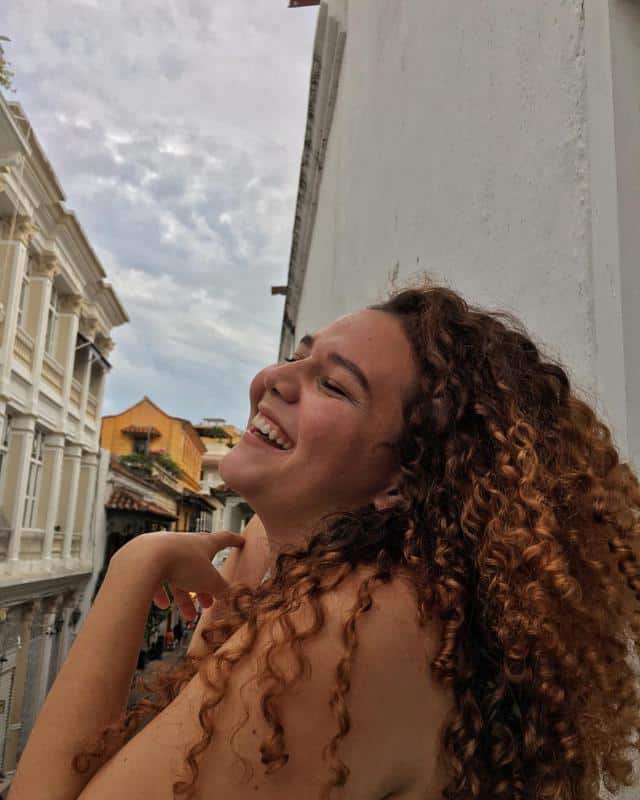 Curly hair is the ideal choice if you have a long neck and thin hair. Curling your hair will actually make it look longer and more voluminous. Add highlights or low lights is an easy way to make it look fuller and more textured. Choose soft curls instead of compact ones, as chunky curls are unflattering on those with long necks.
Center Parted Long Hair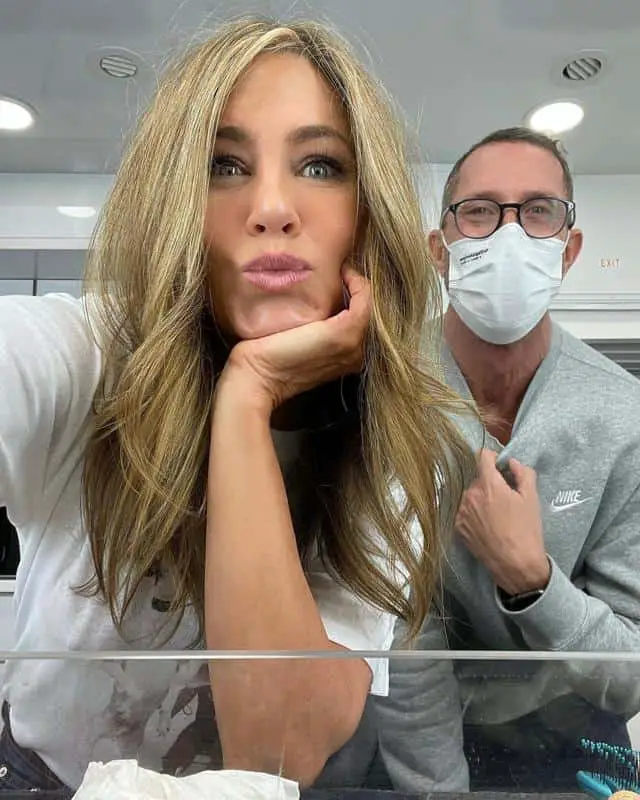 If you are worried about having a long face, try parting your hair in the middle so the corners of your forehead are covered. This style looks amazing when paired with beachy waves, giving it that laid back Jennifer Aniston vibe.
Did you know:

Ask your colorist for face-framing blonde balayage to enhance this look even further.
Cascading Layers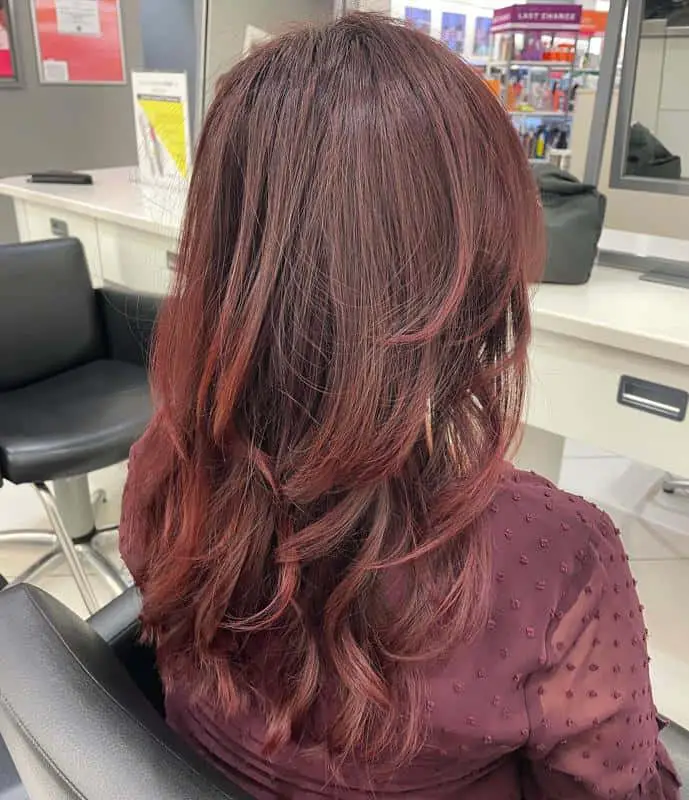 Cascading layers were worn by tall, skinny Old Hollywood starlets. This hairstyle, especially when styled with gentle curls, looks especially stunning on women with thick manes of hair. This hair is great at balancing out longer, thin faces.
The Mullet
The mullet is probably the coolest new haircut. Famously described as business in the front, party in the back, Miley Cyrus is just one of the stars who has been at the forefront of this hair trend. The cut has shorter face framing layers in the front with added length at the back. Ask your stylish to cut with a razor for a cooler, more lived in finish.
Long and Sleek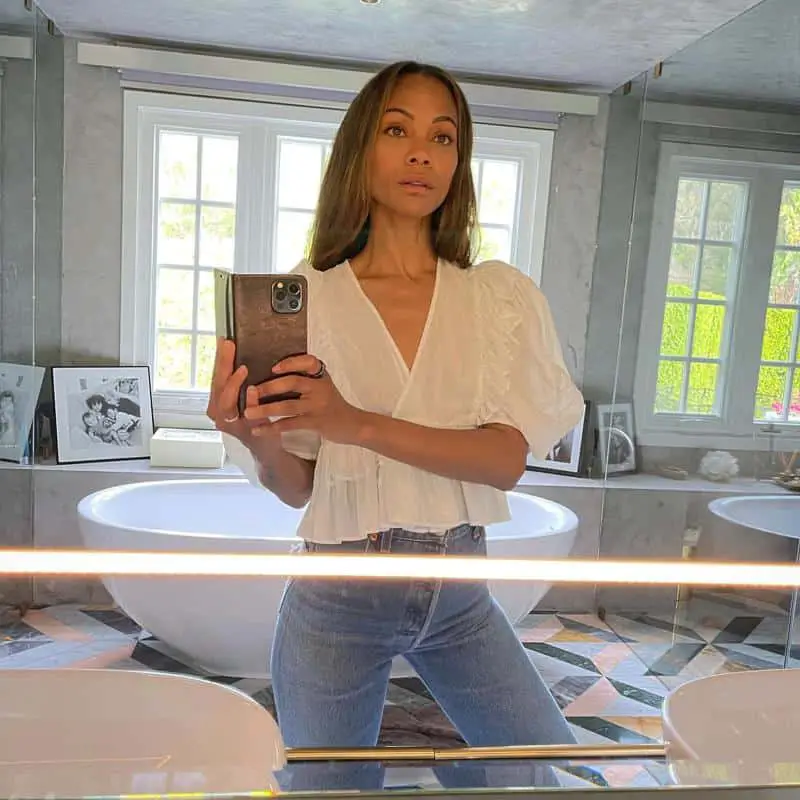 We know many people didn't get to go to a salon, which is why people have been rocking longer hair. Embrace the length with the long and sleek hair trend. Because you're tall and skinny, you can really play with adding length to your hair. A blunt bottom cut will help it look healthy and not scraggly.
Did you know:

Add serum to your hair when it's still super wet as this will help lock in moisture and keep it smooth.
Invisible Layers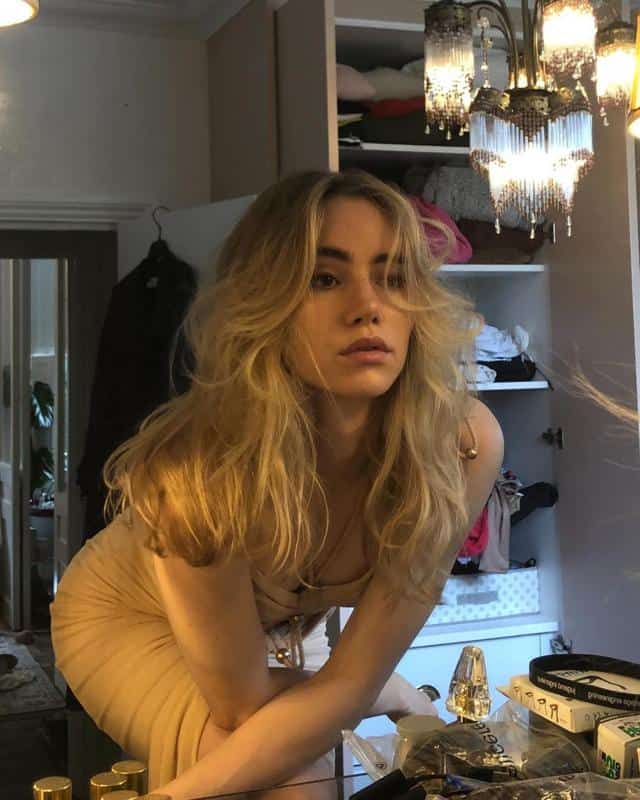 Invisible layers are a secret that stylists love. Give your hair volume and bounce without making it too big and too harsh. Lightly layer at a slight angle around your face, starting around the chin. Ask your stylist to keep layers long, as this will take away weight but seamlessly add texture. This is the best way to get volume without overwhelming a skinny frame.
Round 'Fro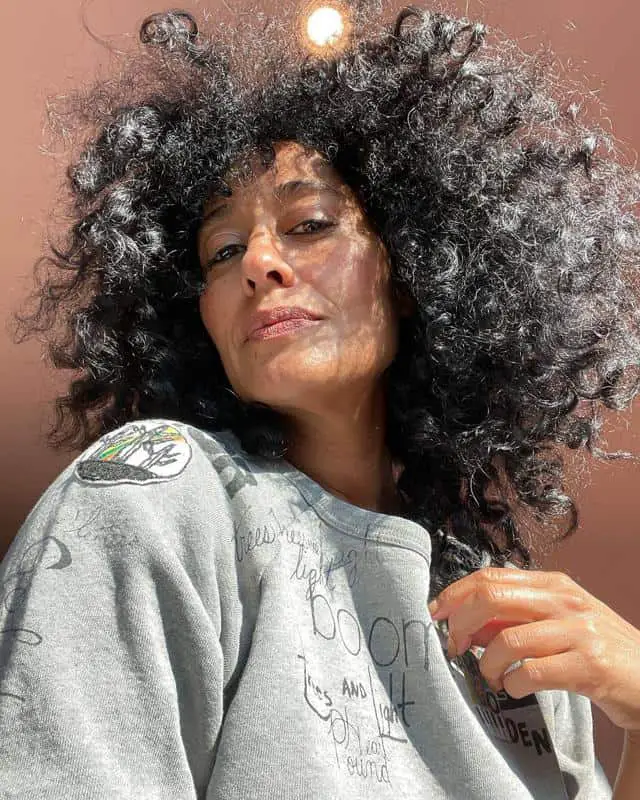 We are so happy to see women embrace their natural curls and coils. The rounded afro is one of the coolest current looks and not just because it keeps your coils healthy and your curls bouncy. The trick is to cut your hair to shape the natural curls into a round form.
Did you know:

4C textures should have their hair cut while it's being blown straight.
Buzzcut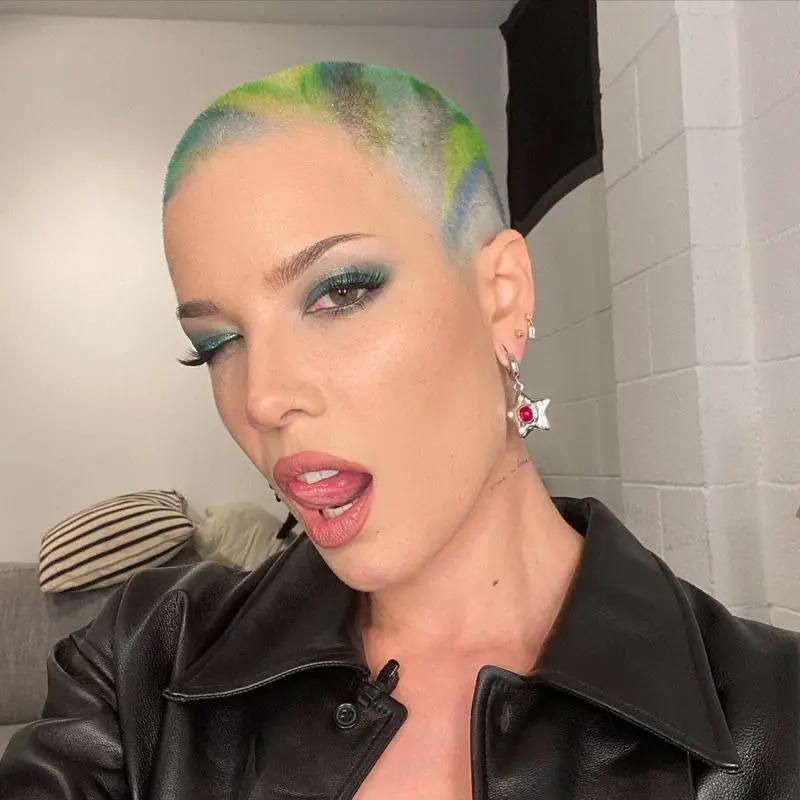 You're tall and skinny, why would you not want all eyes on you? It's easy to maintain and has been seen on celebrities like Halsey and Ruby Rose in bright colors. Just because you have shaved off your hair, you still need to add moisture to your scalp. It's important to keep on conditioning the hair and scalp, so when it does grow up, it's well-nourished. Invest in hair oils and leave in conditioners.
Modern Diana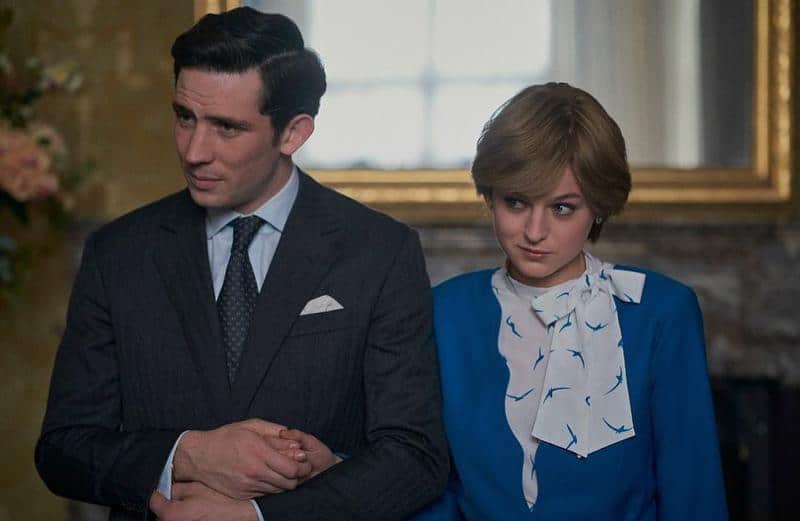 Thanks to The Crown and the upcoming Spencer film, Princess Diana and her iconic style has come back into popularity. The princess's iconic cut is a mixture of a short-layered bob and a pixie. This haircut is easy to style and really versatile. It can be worn smooth on the top for a polished, professional look or dried with texture for a bit of an edgier feel.
Haircuts for Tall Skinny Girls: More FAQ
Which Celebrities Should I Look to For Inspiration?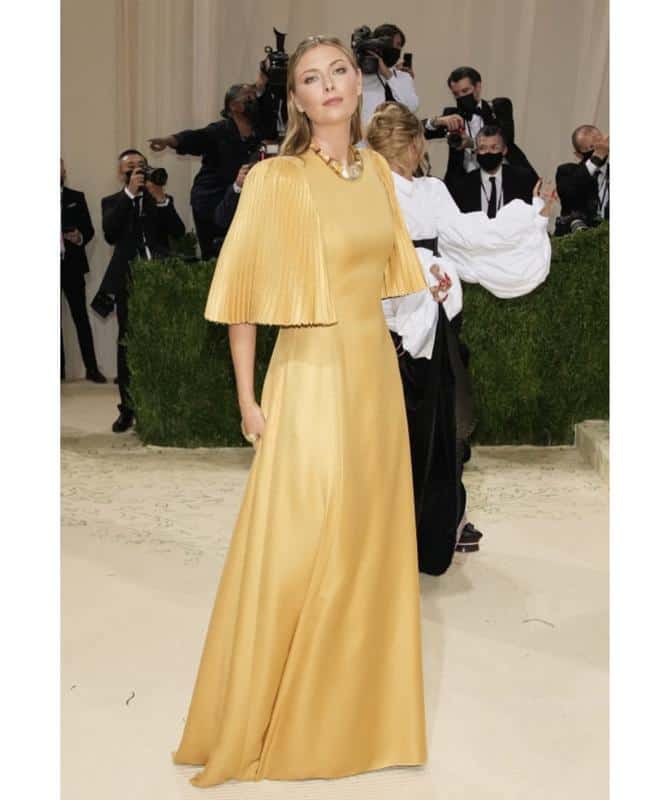 5'11 Taylor Swift has experimented with various hairstyles over the years, from voluminous curls to a sleek bob. 6'2 tennis player Maria Sharapova has played it safer with long fuss-free blonde locks. Nicole Kidman is famous for her height and her naturally curly red hair, although in recent years she has preferred to keep her locks straight and blonde.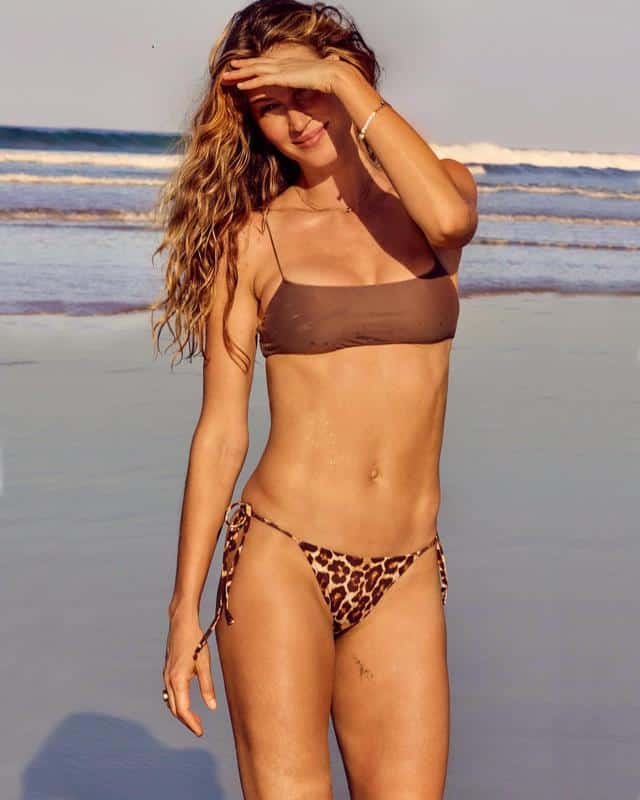 Supermodel Gisele Bundchen popularised the effortless balyage look. Charlize Theron has rocked the short pixie cut and long blonde hair, make both look gorgeous and fashion forward on her. Actress Laura Dern is also tall and willowy, sticking to safe blonde haircuts.
Statuesque Liv Tyler has always been brunette but had played with lots of different versions of having long brunette hair. Model Karolina Kurkova always looks elegant, no matter how she styles or cuts her blonde hair.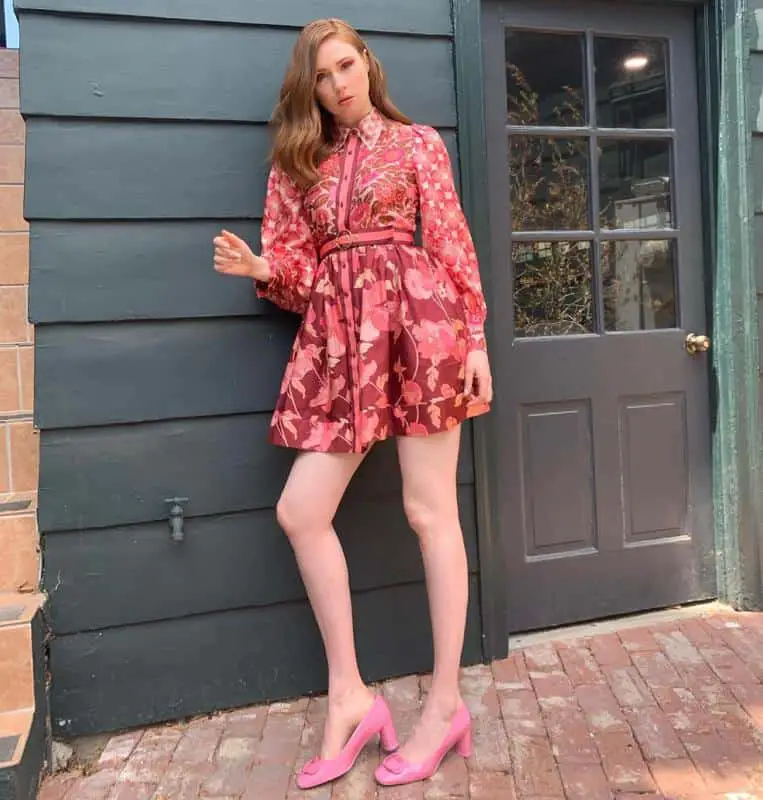 Doctor Who actress Karen Gillan famously shaved her head for her Guardians of the Galaxy but usually styles her red hair with retro layers. Statuesque Tilda Swinton is famous for her ginger or peroxide quiff.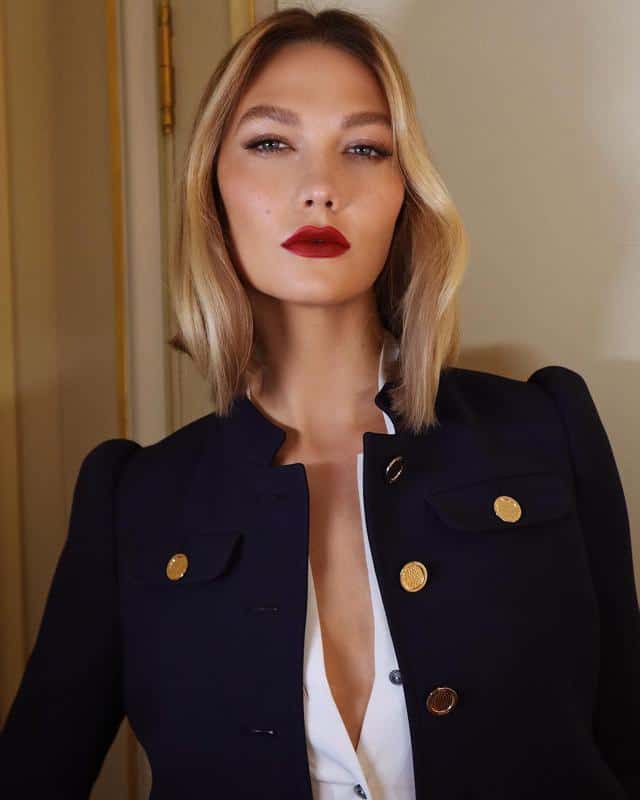 Karlie Kloss has become one of the best-known models working in the moment. The tall model has had had a variety of haircuts from bobs to long waves. Elizabeth Debicki is a statuesque 6'2 and often wears her long blonde hair up or keeps it short.
How do I Dress If I am a Tall and Skinny Girl?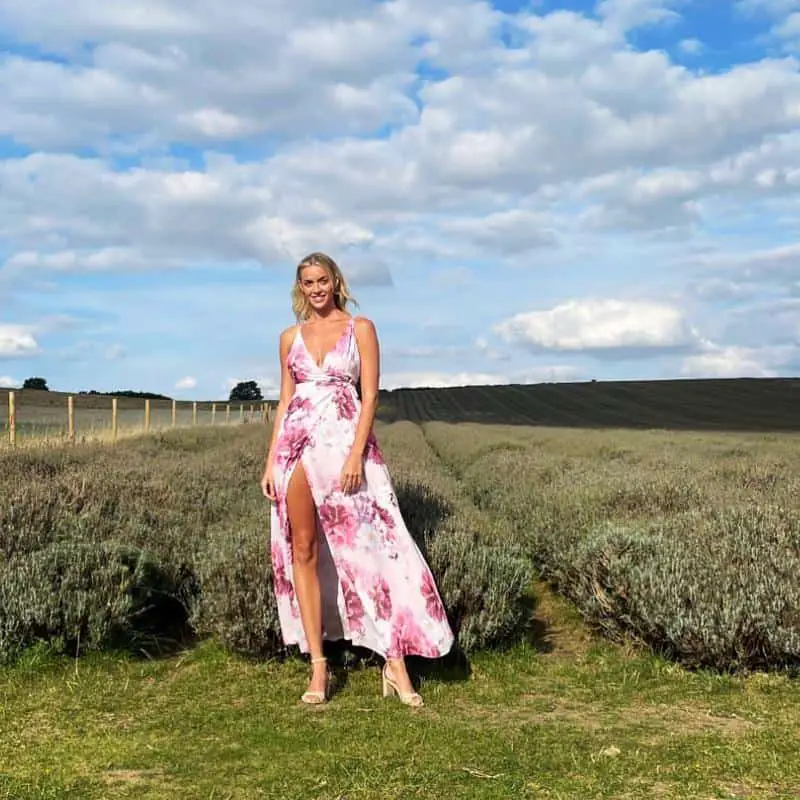 Now we've worked out what the best haircuts are for tall skinny girls, here are some tips on how to dress.
Skinny jeans are a great way to showcase your gorgeous long, skinny legs. We know how hard it is to find a good pair of jeans that fully fit, so embrace the cropped length and show off your shoes!
Tall girls can wear louder prints. If you are concerned your legs are too long and skinny, wear a bold print on the top and team it with plain bottoms.
Try wearing different colored clothing on the top and bottom part of your body to break up your slender height.
Embrace big, bold accessories as they won't overwhelm your body. Choose just one statement piece, rather than piling the accessories all on. You wear the accessories; they don't wear you.
Waist-cinching belts can give the illusion of a slimmer waist, adding curves.
Waist length jackets create a distinction between your top and bottom half, adding more proportion to a long torso. Avoid bolero or cropped clothing.
Unless you're on a night out, opt for a skirt that falls just above the knee as it will make you look leaner.
Did you know:

Be aware that dressing all in one color can make you look longer.
Does Long or Shorter Hair Look Better on Tall Skinny Girls?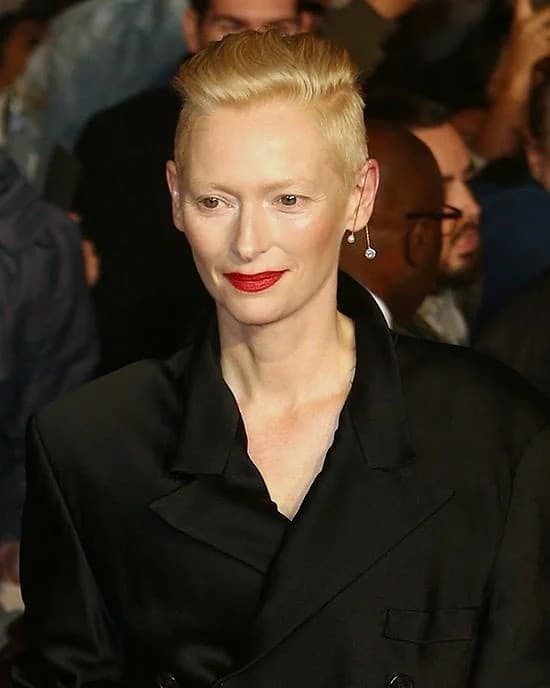 Both look good on tall, skinny girls. Your haircut is less dictated by your height and more about your face shape. Generally over-volumous hair with height should be avoided if you're a tall skinny girl.
A good way of seeing if you'll suit short hair is by follow the 2.25 rule. Stand in front of a mirror so you can see the side of your face. Hold a pencil under your chin in a horizontal way and a ruler vertically under your ear. Measure the distance from your pencil to the ear. If it's measures less than 2.25 inches, short hair will likely suit you. Over 2.25 inches, a longer cut might look better. But keep it in mind, it's all about the confidence and the styling.
What Hair Colors Should I Get If I'm a Tall, Skinny Girl?
There are no rules for hair colors, it's more about your skin tone and eye color. Here are some hair colors inspirations:
Tones of red are one of the biggest trends right now. Red can be customized to suit all features and skin tones. Be warned, red can make an impact, so avoid this unless you want to draw even more attention to yourself.
The 90s are back with vengeance and so are the face framing streaks made famous by the likes of Ginger Spice. Bella Hadid and Dua Lipa love this fun trend, which involves adding a contrasting color in the front pieces of your hair.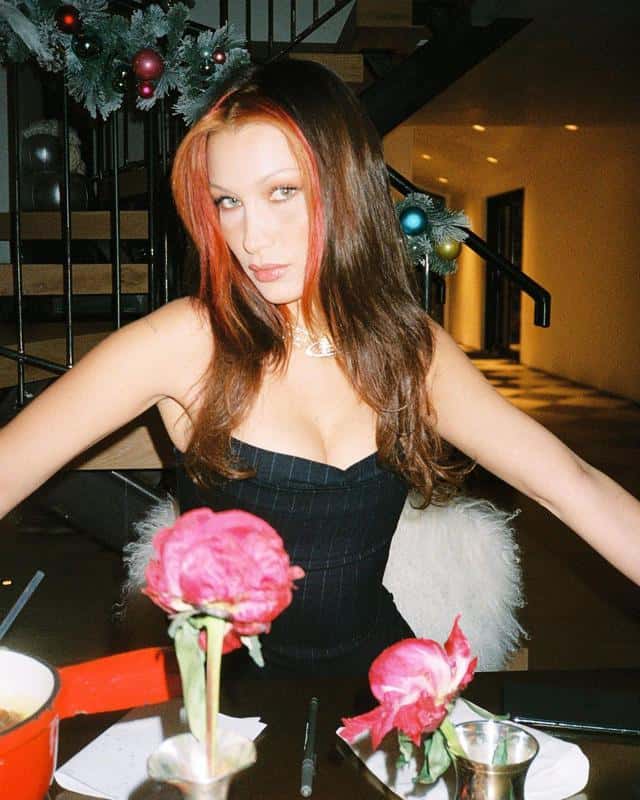 Brown balayage is a fantastic way to refresh darker hair without completely changing the way you look. This sun kissed look will add dimension without adding too much volume to the hair. The brown you choose will depend on your undertones.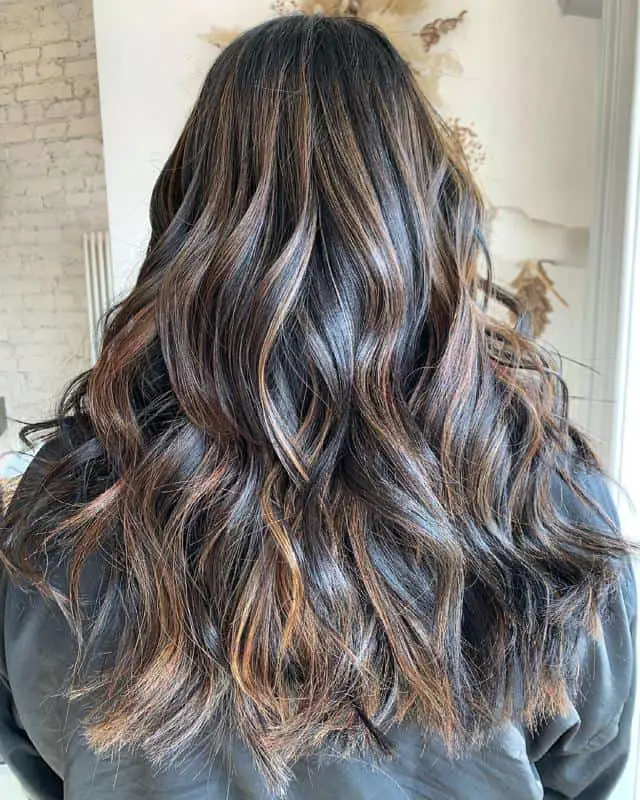 Silver champagne is a perfect blend between cool blonde and warm gold. This ash blonde shade is neutral and suits all face shapes.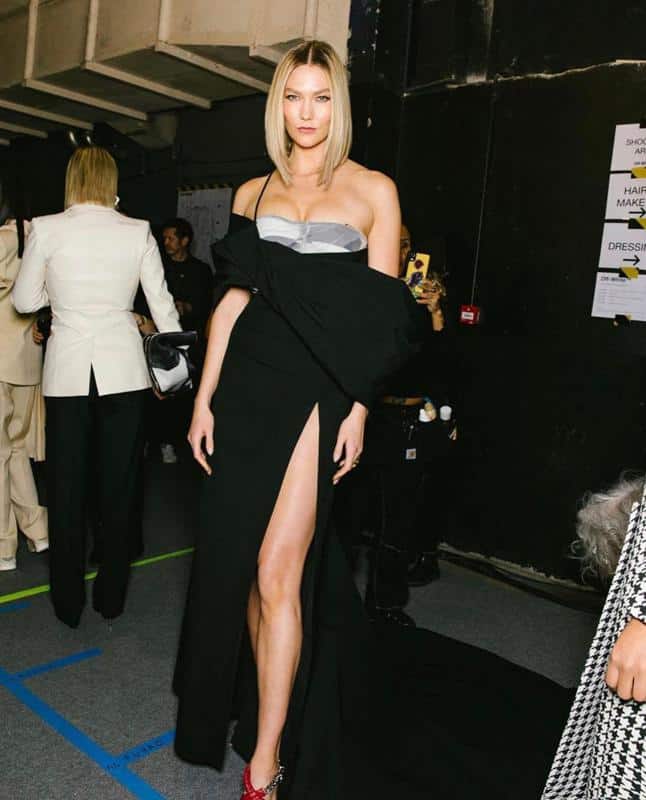 Hazel Brunette is the latest update on brown. The tone-on-tone brown has hints of golden, light brown and deep ashy brown. It's low maintenance, but will give you an understated elegance.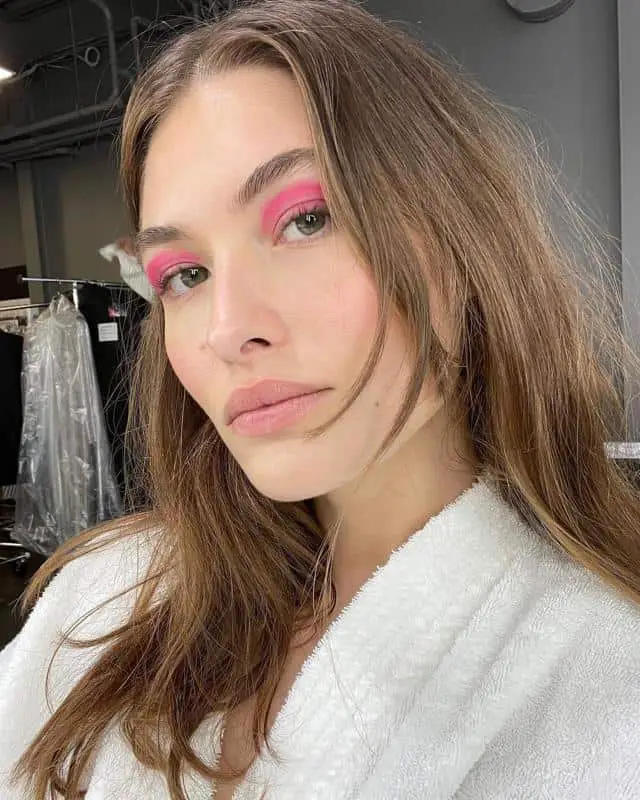 Root melt is the perfect low maintenance solution if you don't like getting your roots re-done. This style is done by melting your hairline into your roots, creating a smooth transition between shades.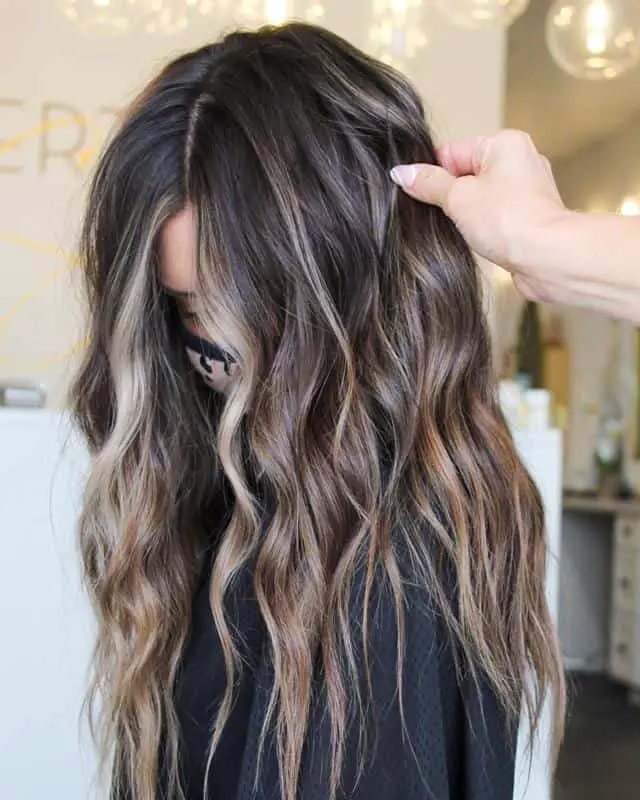 Which Haircut Will Make me Look Shorter?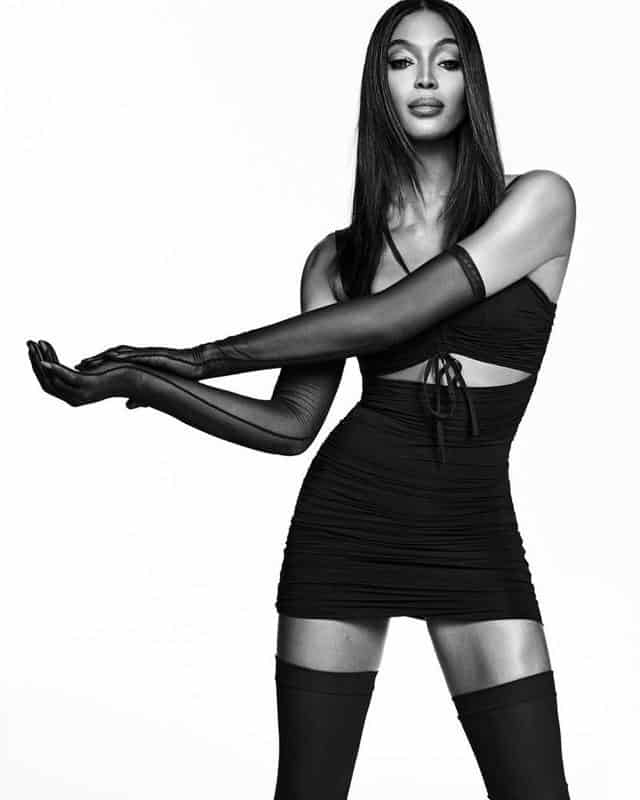 If you're embarrassed by your height (which you shouldn't be) there are so haircuts which can help give you the illusion of being more compact. Longer hair will make your body look longer and skinnier. Avoid long straight hair if you don't want to embrace your statuesque figure.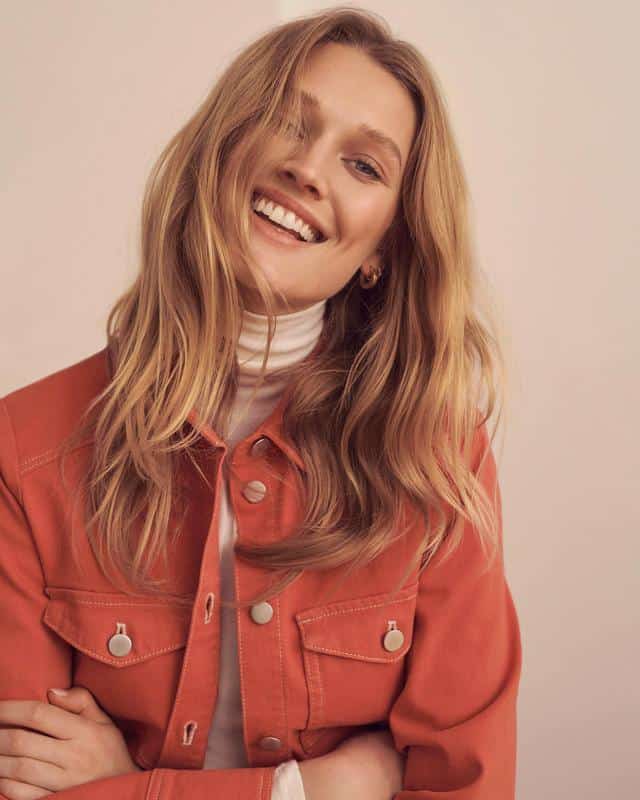 Adding volume to your hair will only add height to your body. Skip the backcombing and don't add layers to the crown of the head. If you have a slim face, keep the hair sleek and avoid any triangular shaped designs which will give you the illusion of having a lollipop head.
A voluminous topknot ballerina bun will lengthen your face, ideal if you want to create a slim effect but avoid if you already have slender features. If you want to wear your hair slicked back, try to keep some face-framing tendrils.