Top 32 Unique Fringe Hairdos for Women: Different Hair Length And Colors (2022 Updated)
When you shop through links on our site, we may earn an affiliate commission. This educational content is not intended to be a substitute for professional advice.
Looking for your new hairdo? If so, why not consider this stylish fringe hairdo? It is an elegant retro look that women love to wear since it emphasizes their facial features.
You can wear these bangs and show them off since they are so wavy, ideal for anyone who wants a change. Keep on reading as we present you with these gorgeous looks that can suit different ages for how and different women.
Fringe Bang Hairstyle: FAQ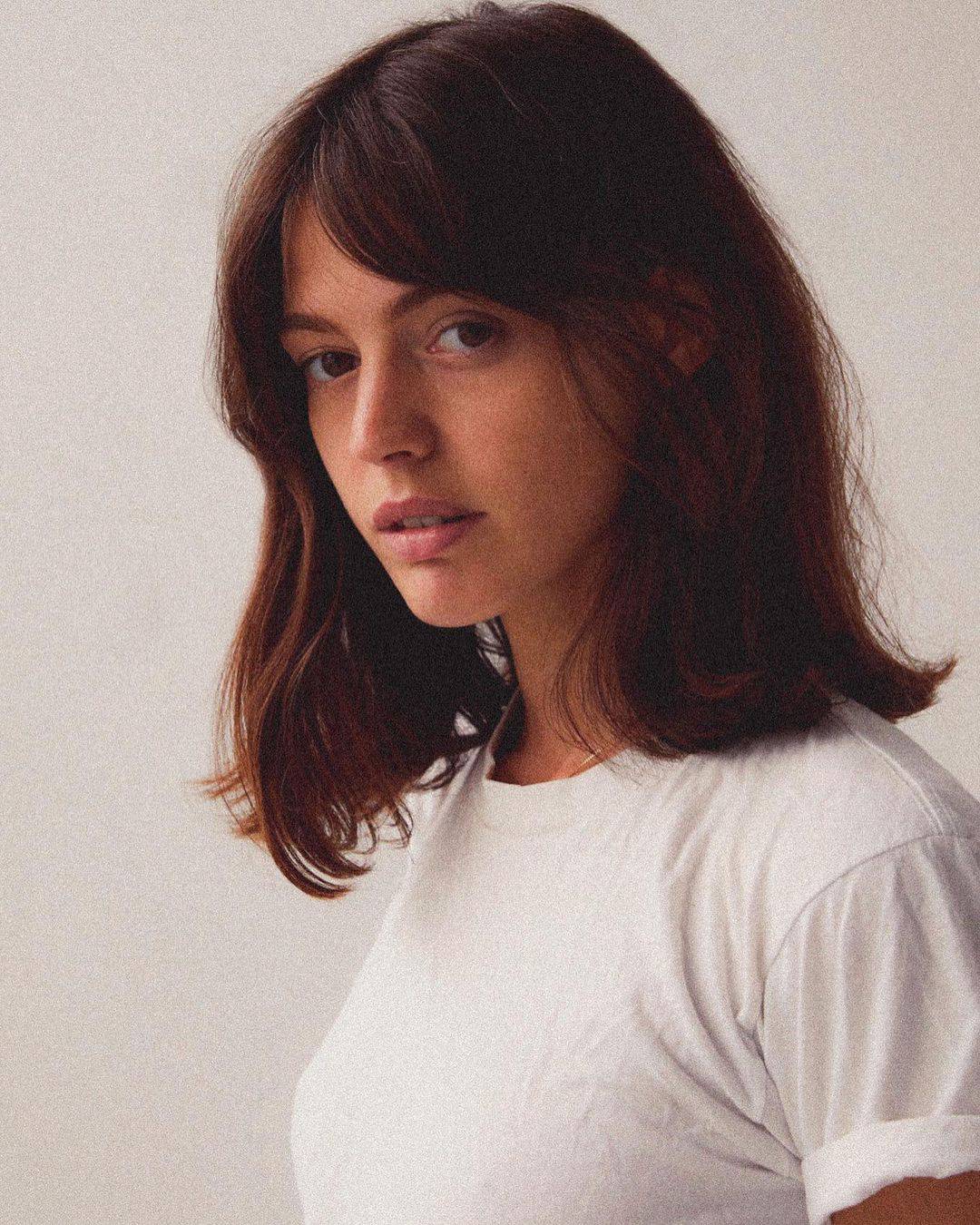 1. What Is A Fringe?
Bangs, or a fringe, are strands or locks of hair that fall over the front portion of your hairline. They have to cover the forehead to suit your facial shape. Once done the right way these bangs will look modern and chic, as well as fashion-forward. Most women like to wear them since they are not too high maintenance while being suitable for everyone!
2. Who Should Go For A Fringe?
Fringe bangs or a fringe hairstyle are safe to wear at any given point and by anyone. You are going to like them despite your age or hair length. In most cases, they look the best once paired along with a shaggy wavy bob or lob haircut. The look suits girls who like to look elegant as well as professional at any given moment. You're going to enjoy them if you're eager for a new hairdo, yet you don't want to say bye to your length.
3. What Is The Price Of A Fringe Hairdo?
Your new hairdo and your fringe look can vary in price. This is because you get to experiment with loads of different cuts, lengths, colors, and highlights. The more complex the look, the higher the price tag for it may be. Usually, your new fringe bangs or haircut will go around $40 if your hair is easy to maintain. With new highlights and hair color, you are looking at $90-$120.
Also Read: Top 30 Medium Layered Haircuts With Bangs (Different Color)
Top 32 Fringe Hairstyle Ideas
1. Side Fringe Hairstyles Blonde Look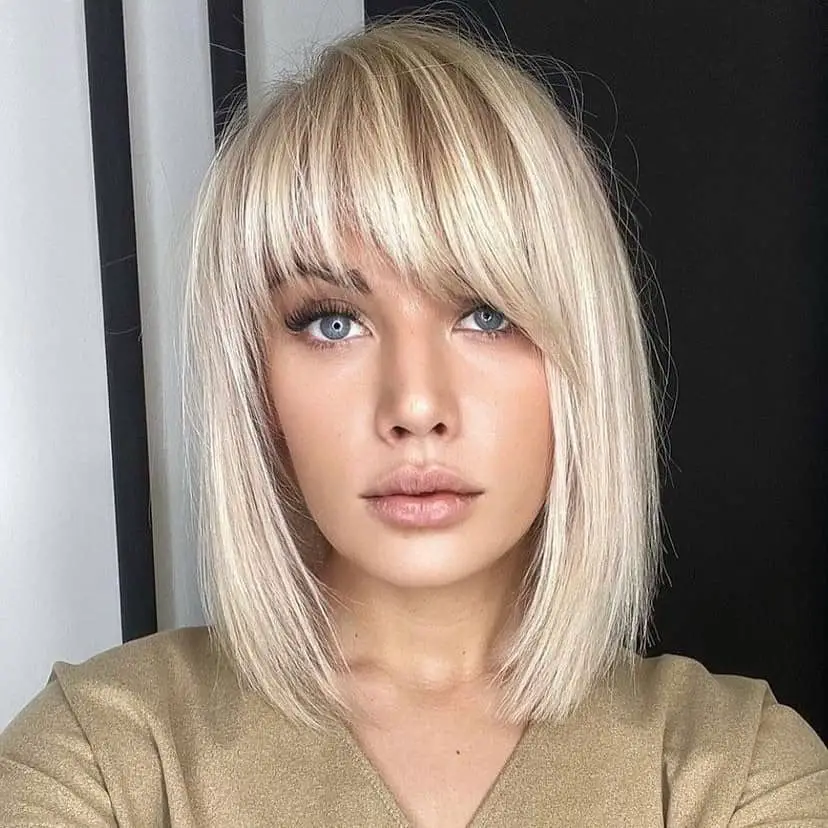 Fringe hair is so sexy and appealing once done the right way. You're going to enjoy and like this bright blonde outcome if you're a fan of elegant and chic hairdos. This blonde fringe will take you two tries at a hair salon since this cut is a bit more complex, as well as the color. Show off your passion for asymmetrical haircuts and wear this fringe seamlessly and in a sexy way.
2. Short Fringe Hairstyles Black Hair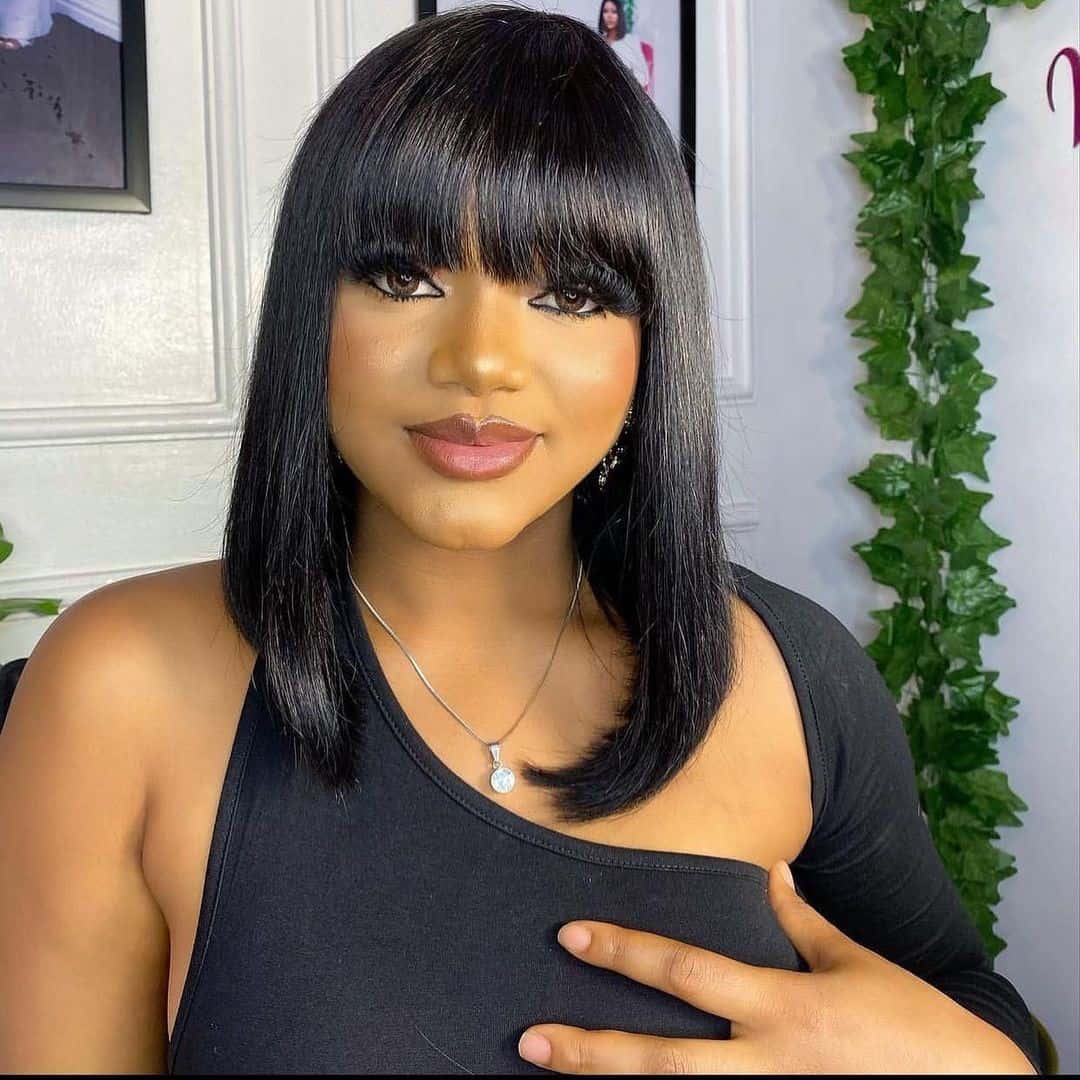 Go for this fringe hairdo on top of your natural brown or brunette colored hair. These bangs and the fringe itself will look chic and trendy on women who are in their thirties. Show off this professional look if you're in need of a fashionable cut.
3. Fringe Curly Hairstyles Messy Look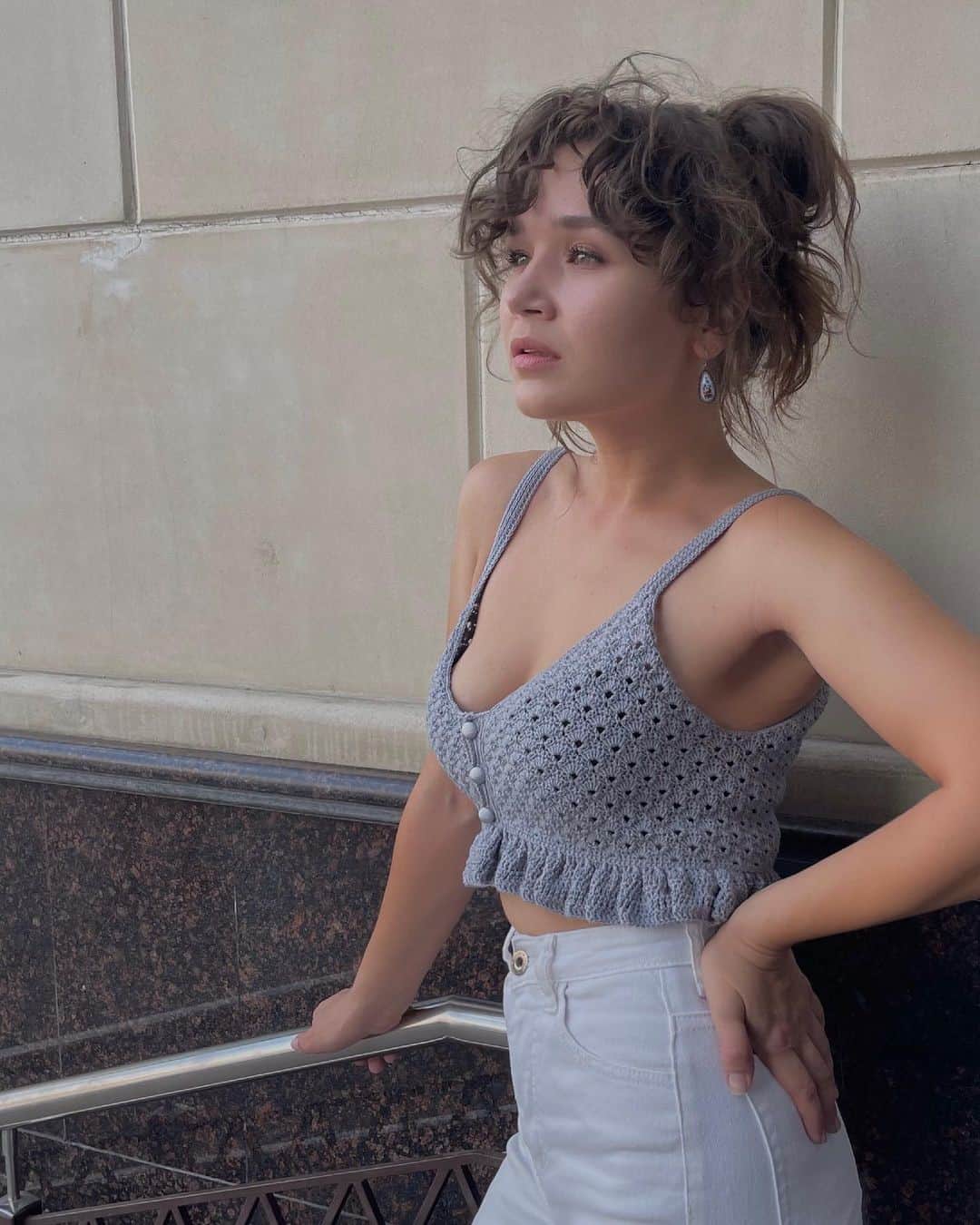 If you're looking for a cute hairdo and you're trying to make your hair playful and flirty, while still rocking that everyday look, this is it! It also shows you that you can rock your fringe in a subtle natural way with a lot of volume. This hairdo will suit and look the best on busy, casual, or teen women.
4. Fringe Hairstyles For Fine Hair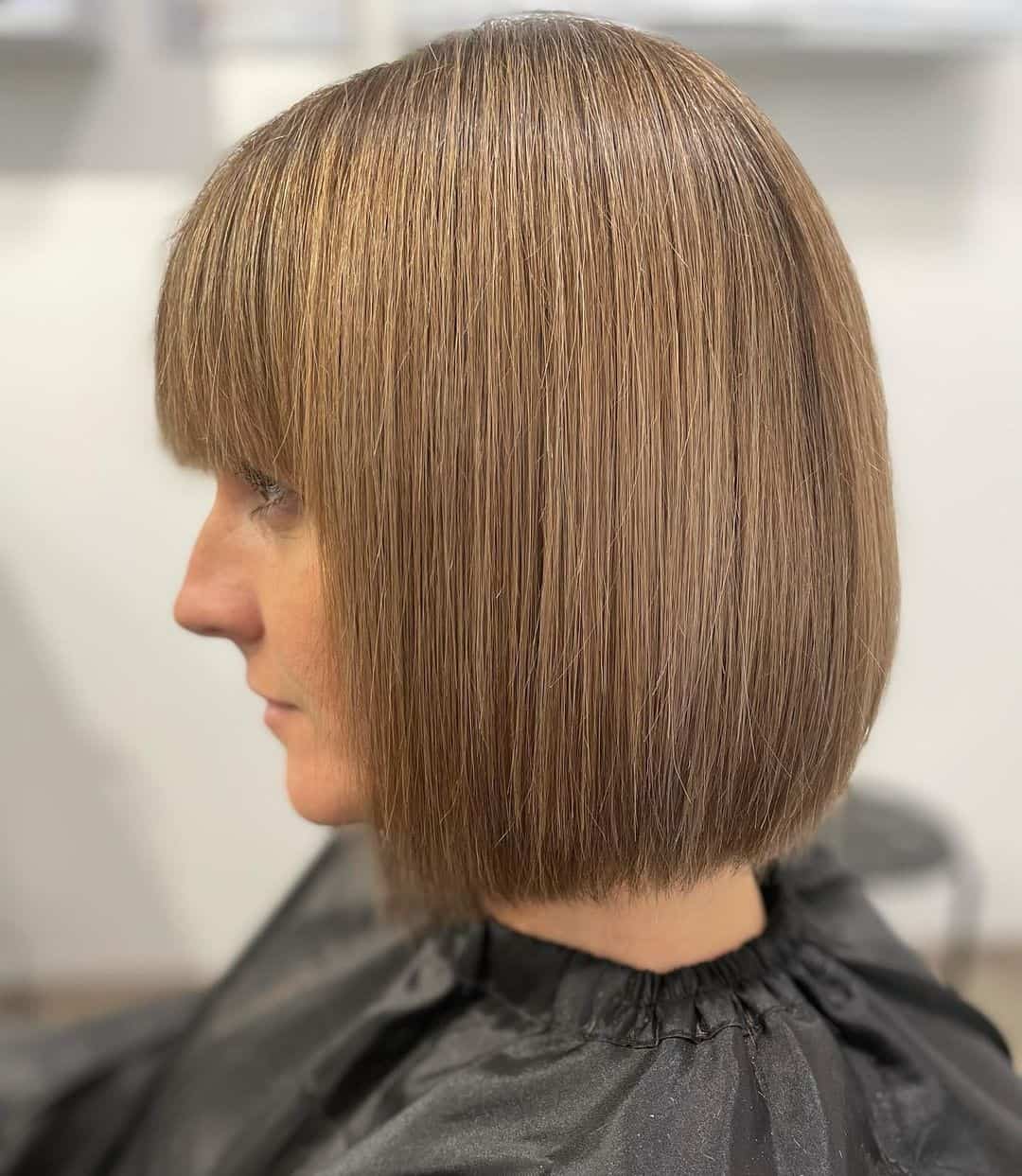 Blonde hair or retro orange hair is easy to style while being ideal for workaholic women looking for a new hairdo for the office. This fringe and this shorter look will suit any age group while being low-maintenance and practical for day-to-day wear. Make sure that you have 10 minutes to spare on a daily to achieve this hairdo.
5. Fringe Bob Hairstyles Wavy Look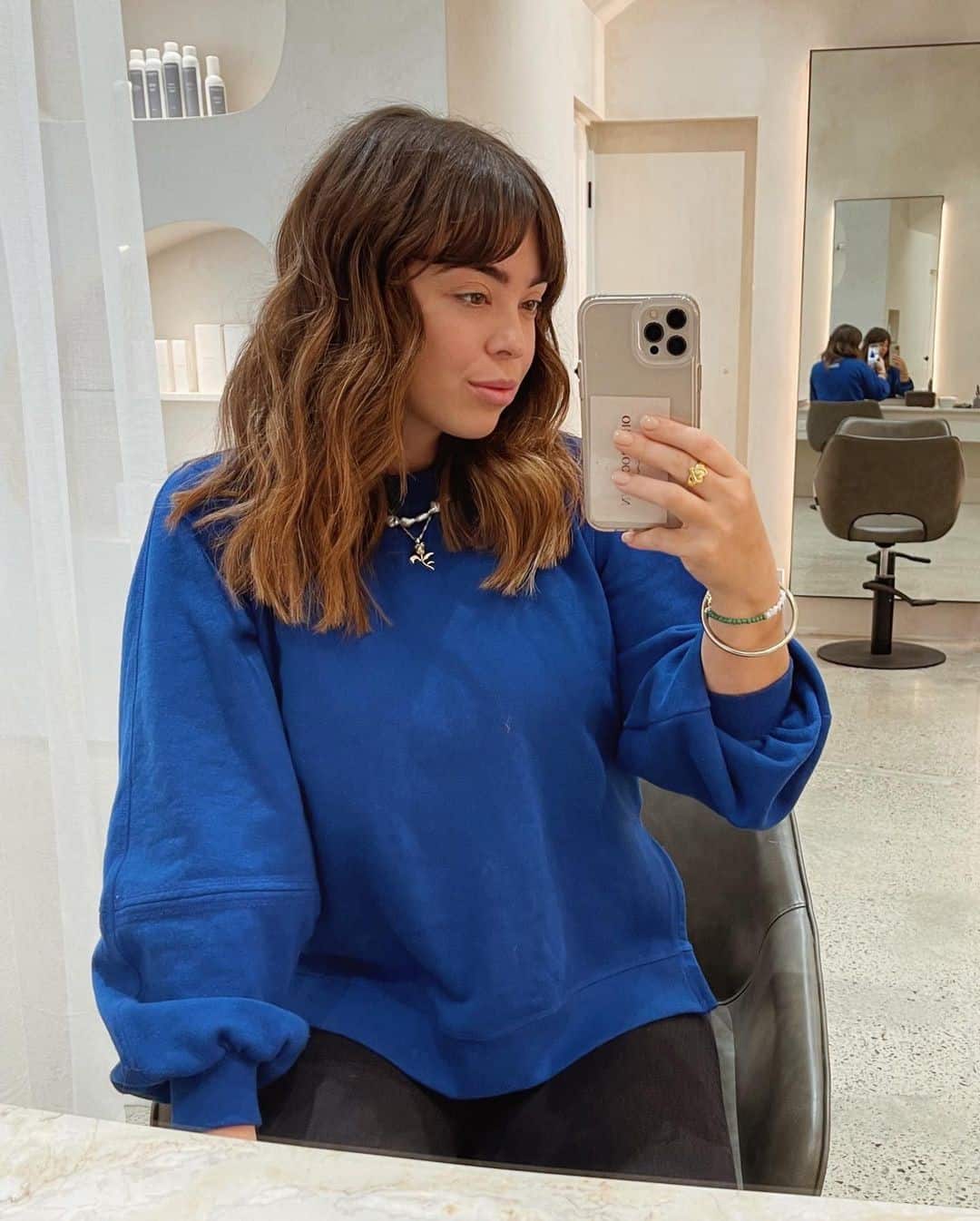 Bob cuts or lob cuts usually look amazing with a pair of bangs or fringe haircuts. If you're in your twenties looking for a hair change you're going to like this look. You can color your ends and wear this hairdo in this ombré or balayage way. This hairdo is a common look for women who enjoy chic ideas and who wish to show off something trendy.
6. Copper Fringe Hair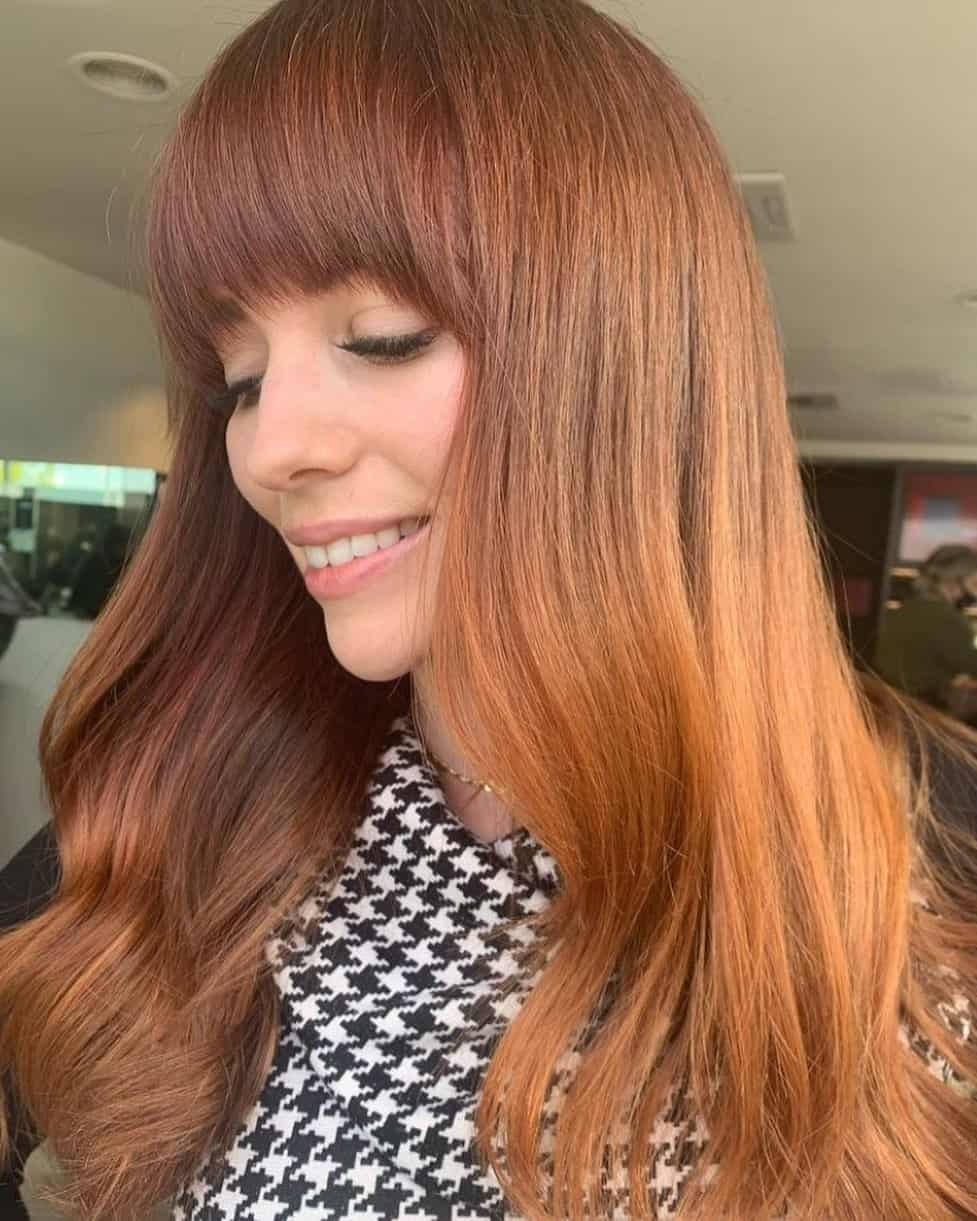 Loose retro waves and a pair of bangs will look lovely. This hair color is quite hard to maintain or achieve, so make sure that you're ready for a lot of upkeep and touch-ups. Usually, women would need to color up and touch up their hair every three months. Add a lot of hairspray to make these bangs stand out and to leave them in place where they belong.
Also Read: Top 30 Copper Highlights On Brown Hair (Short And Long)
7. Blonde Long Fringe Hair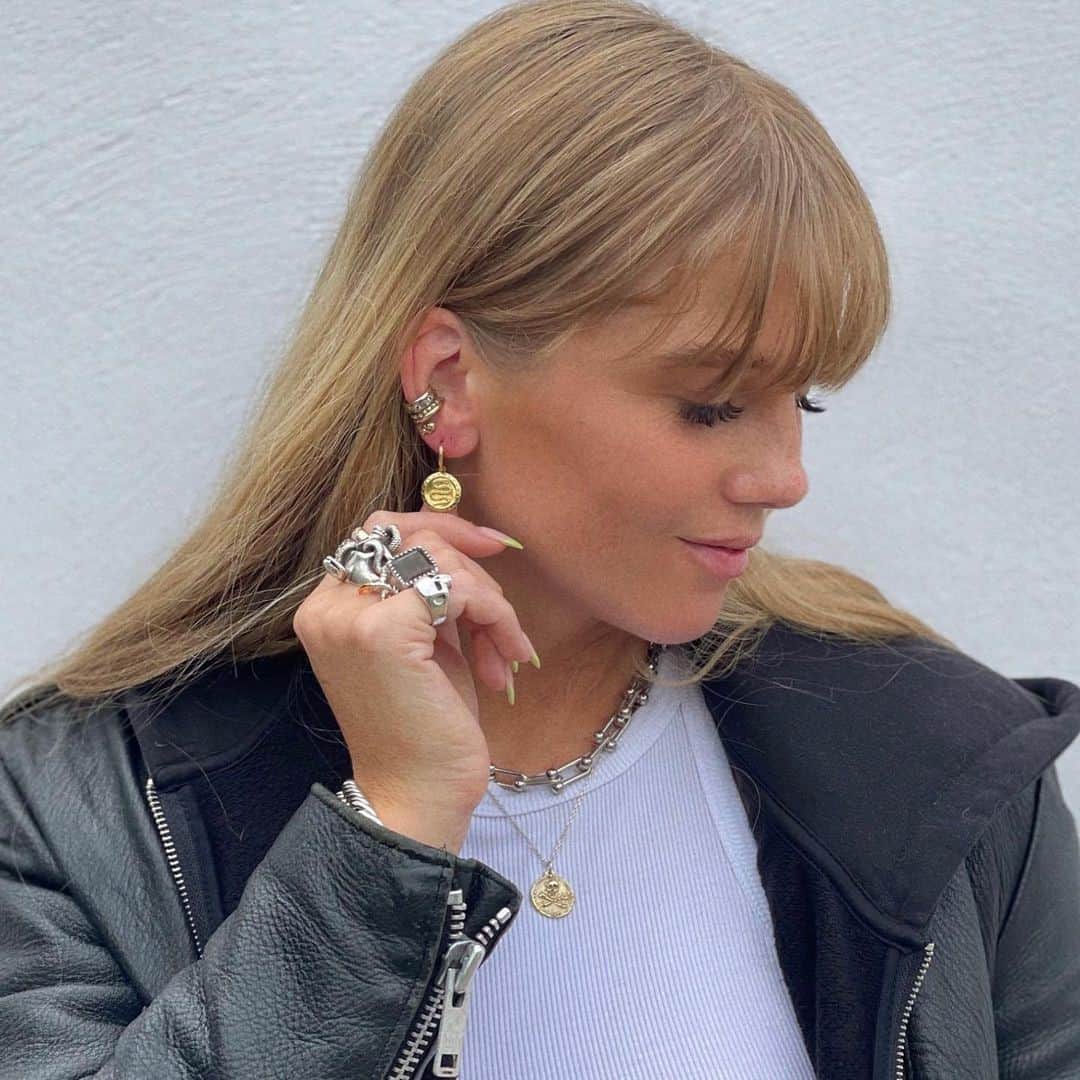 This blonde hair with fringe bangs will make you look like a true diva. Show off your elegant side and wear this blonde hairdo with elegance. Make sure that you cut your fringe regulars to maintain the looks of your bangs. This hairdo will make you look playful and sophisticated, which is what makes them different from the rest.
8. Fringe Hairstyle Chocolate Brown Hair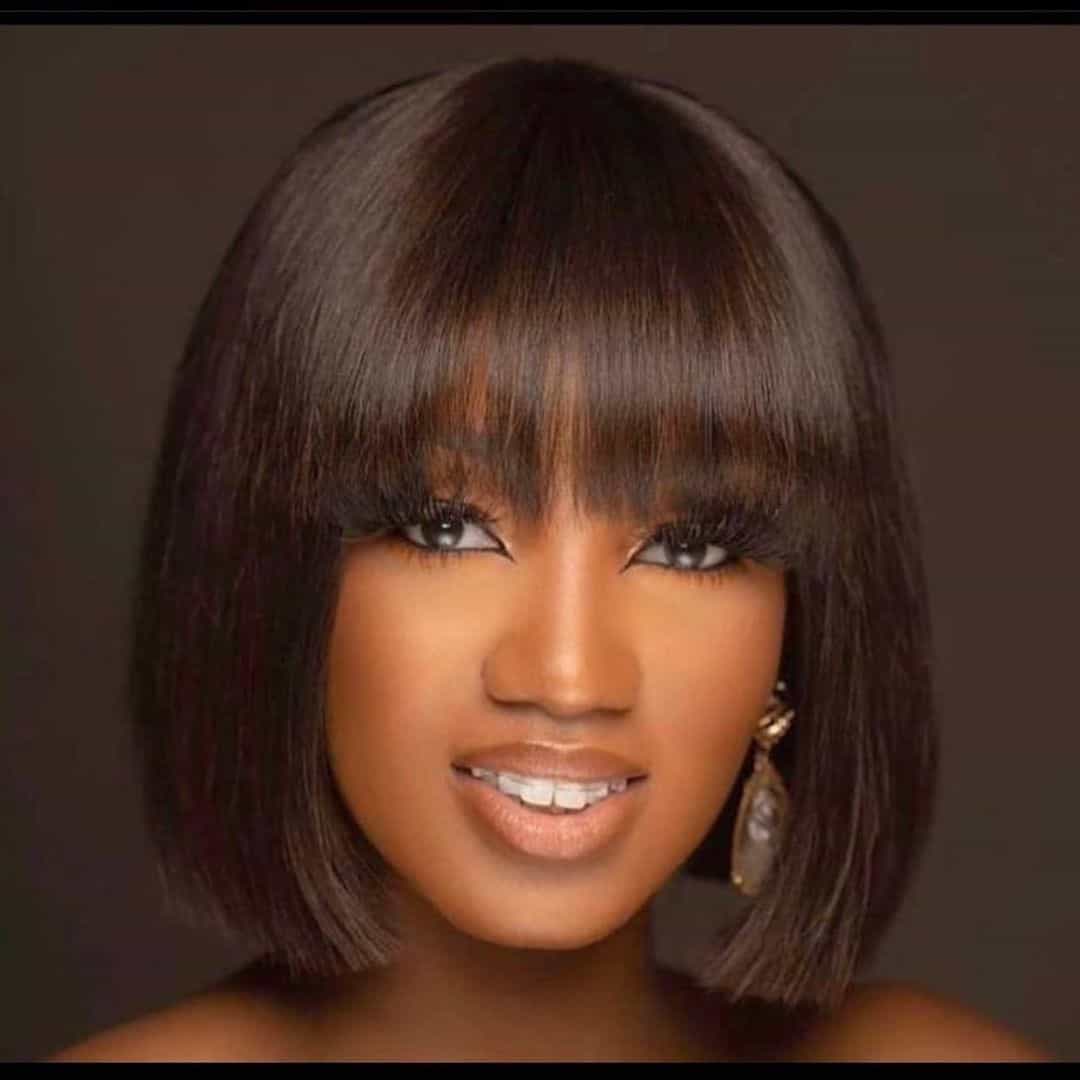 Chocolate brown hair and this color will look elegant. Make sure that you're someone who likes precision and sharp angles. Wear this hairdo to any event and enjoy it if you're a fan of precise looks and straight fringe bangs. It is a healthy-looking hairdo with a lot of shine, why not give it a go?
9. Full Fringe Hairstyles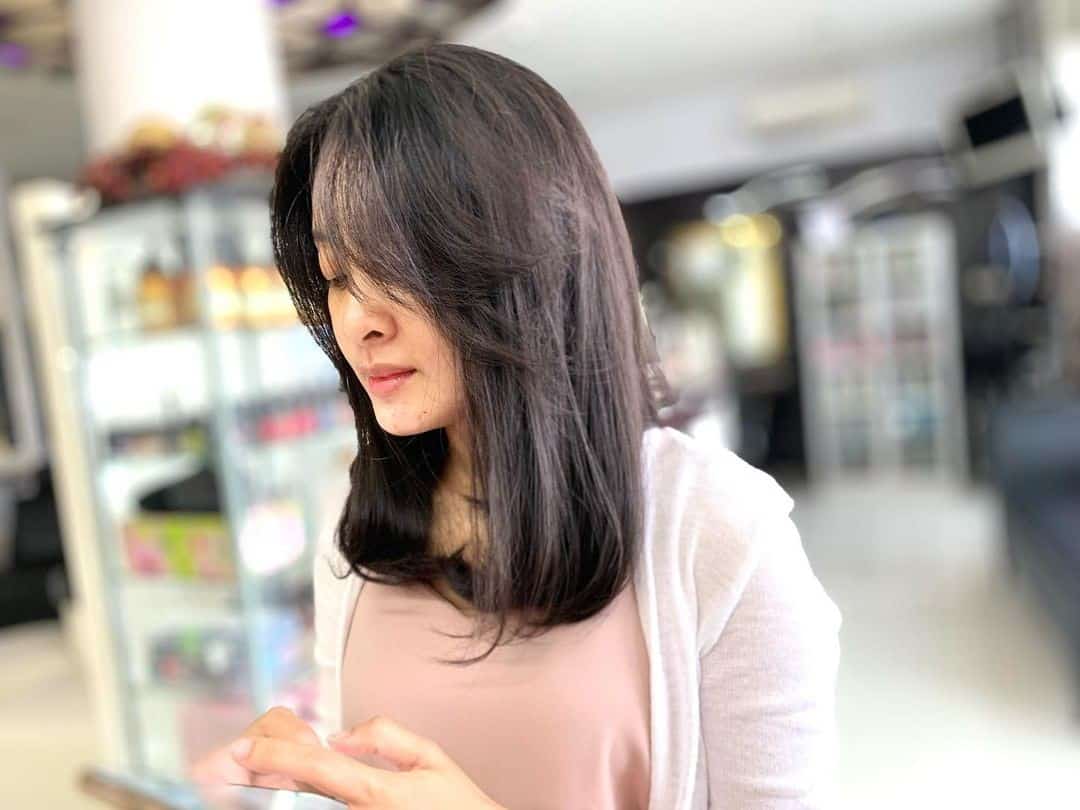 Short brown hair will look the best on women who don't have a lot of time to maintain their cut. If you're a low-key and practical girl you're going to enjoy this look. Make sure that you have five minutes to spare in the morning when achieving this look. Get a layered look and wear this hairdo anywhere and everywhere you want. This can be the natural brown hairdo that you can wear seamlessly.
10. Fringe Hairstyles For Round Faces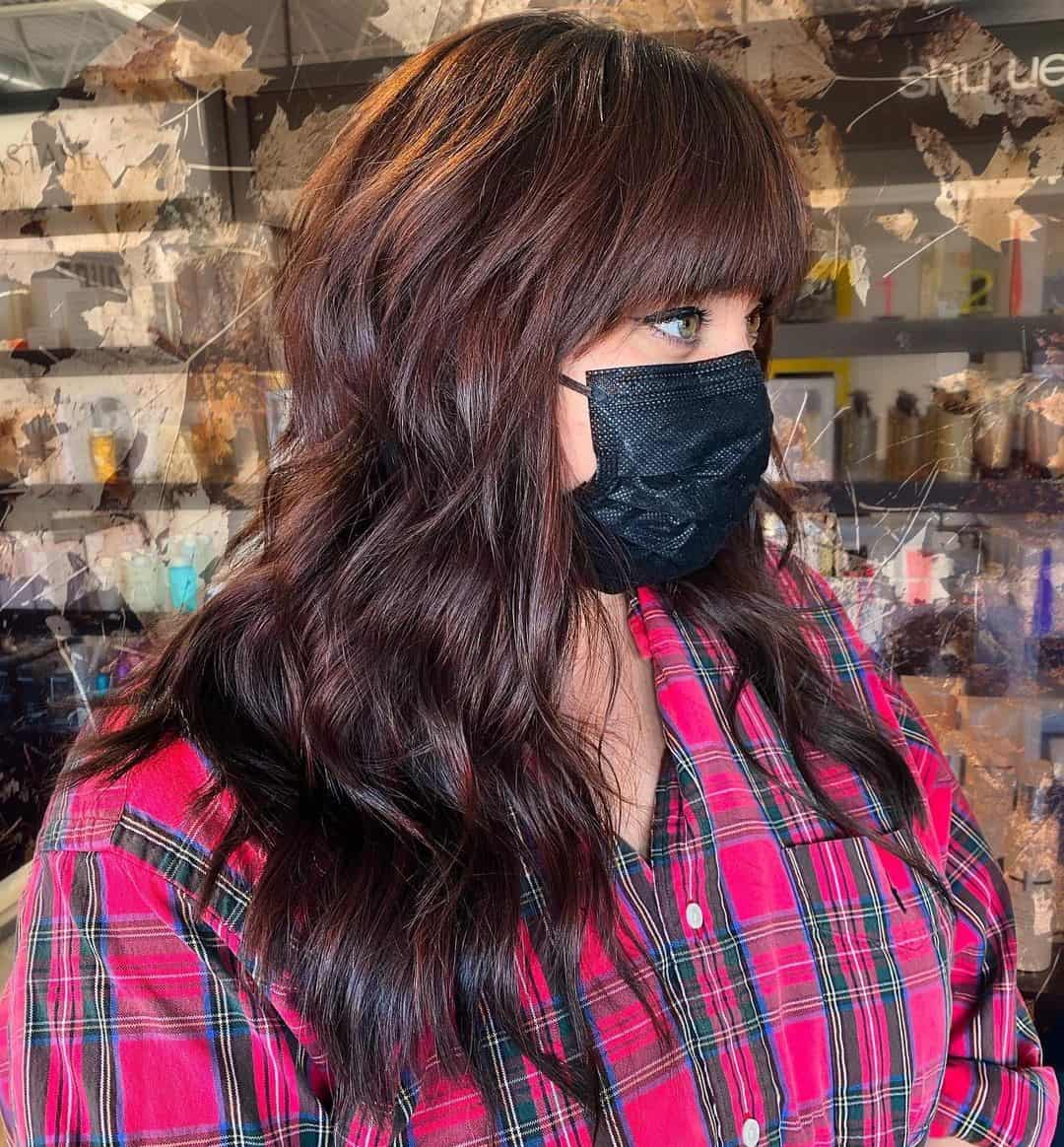 This wavy layered chocolate brown hair will look the best on women who are in their twenties. Get this hairdo and add some seamless details to it to make it more lively and modern. It will take you 30 minutes to touch up your hair at a hair salon every few weeks.
Also Read:
11. Black Color Fringe Hair
Black hairdo and this elegance will suit women who are trying to rock a new fringe. If you're in your twenties trying to spice up your look and you're a fan of precision, give it a go with this sleek black hairdo. This fringe will need maintenance and hair cut every couple of weeks, especially if your hair texture and strands are thick and unruly. Make sure that you give it time, patience, trials, and errors to fully nail the look.
12. Long Side Fringe Hairstyle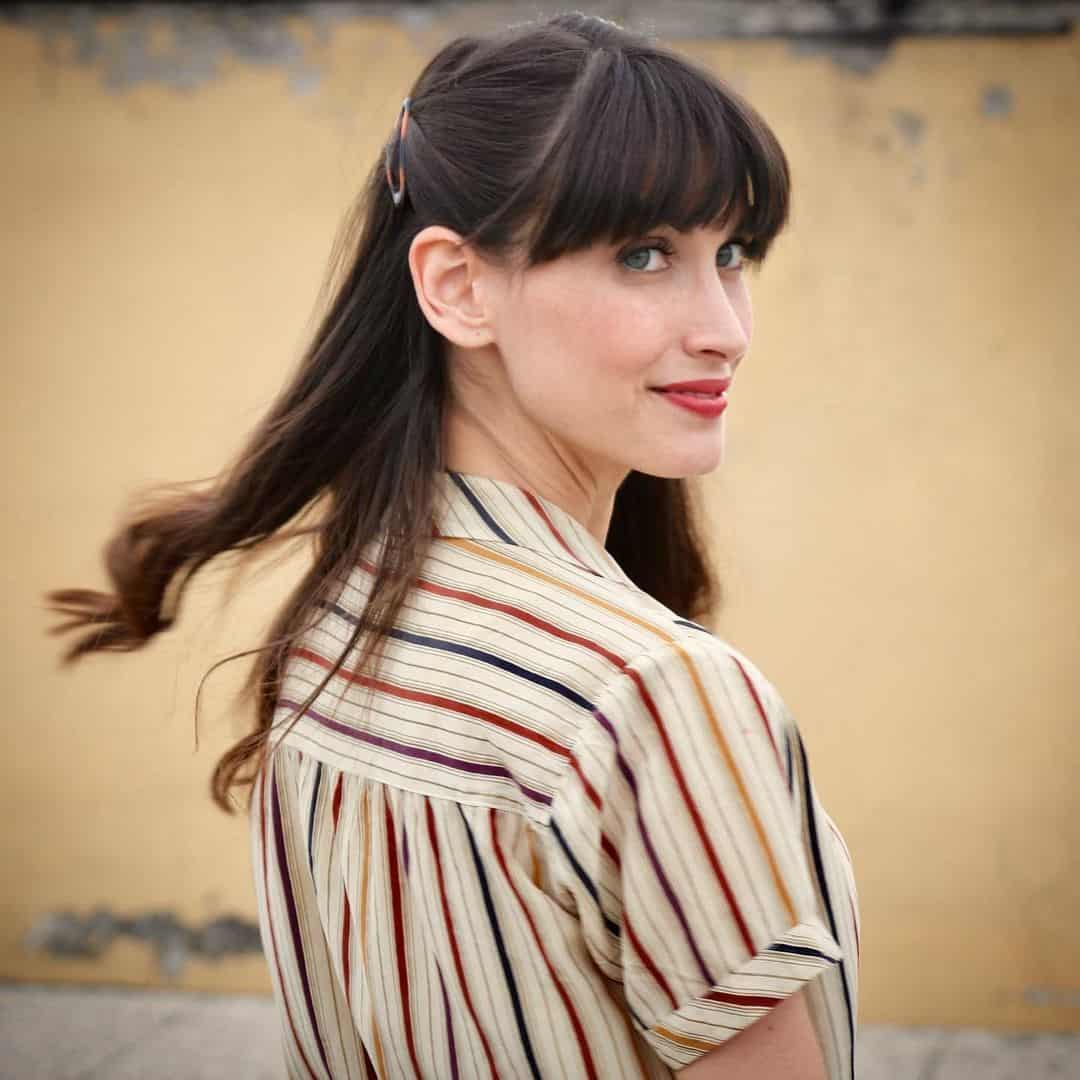 This is a cute fringe that a lot of women will enjoy. You should have straight hair and thicker strands to pull off this style. Those who are obsessed with old-school looks and who are trying to look flirty without giving a lot of time are going to enjoy this fringe hairdo.
13. Fringe Long Bob Hair Blonde Look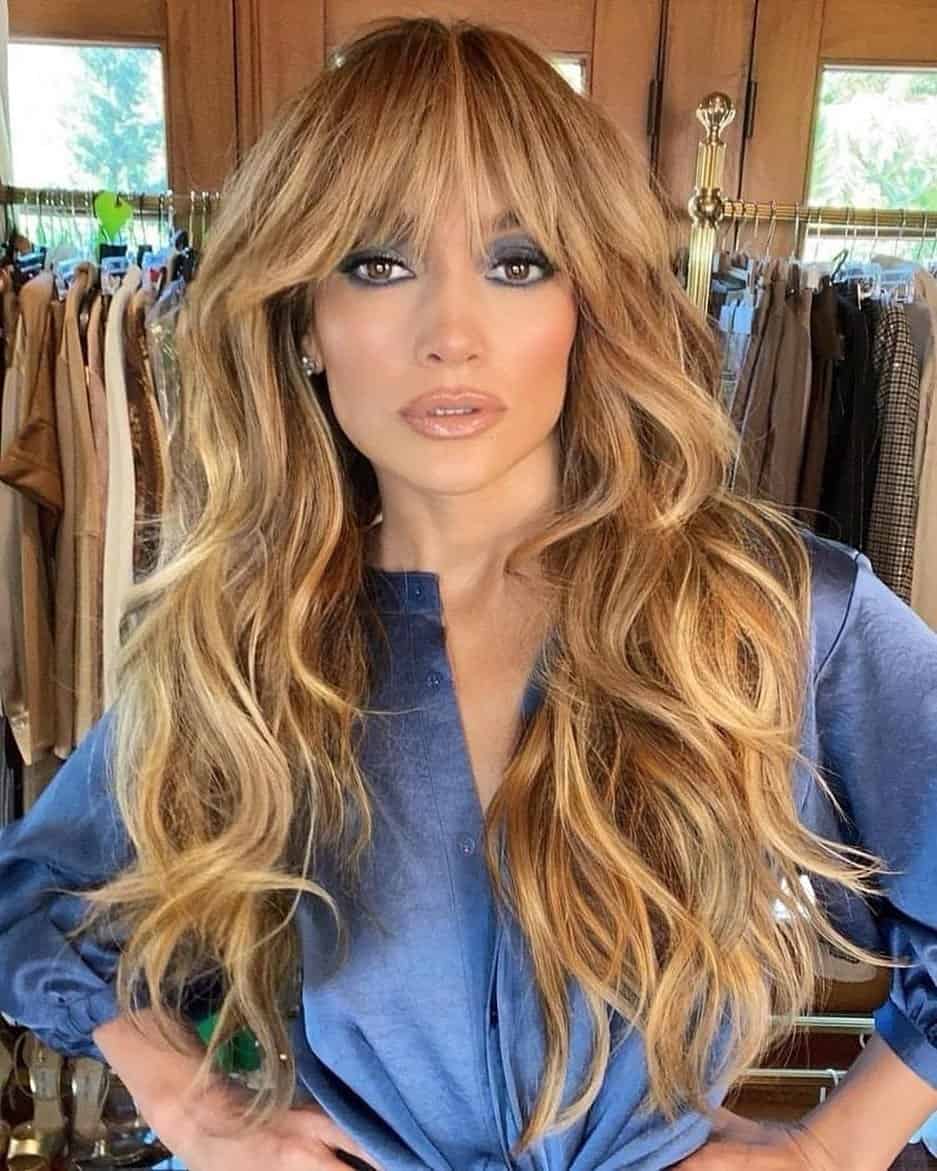 If celebrities such as JLO can wear this look who says that you can't? Try to recreate this beauty and awake your inner Jennifer! Long hair such as this one will look the best on party women. If you're trying to look flirty and modern you're going to love this outcome. It is the prettiest hairdo for women who are stylish, always trying out new cuts and modern looks. The color is also spicy, so embrace the vibe!
14. Messy Bun Fringe Hair
Your messy bun can look so good with this look. Show off your fringe and incorporate it in this chic and casual way. Make sure that you're ready for a new change since fringe is not for light-hearted. Wear these bangs in a loose way and show everyone that you can look trendy and retro, ideal for everyday wear or even gym wear!
15. Pixie Hair Fringe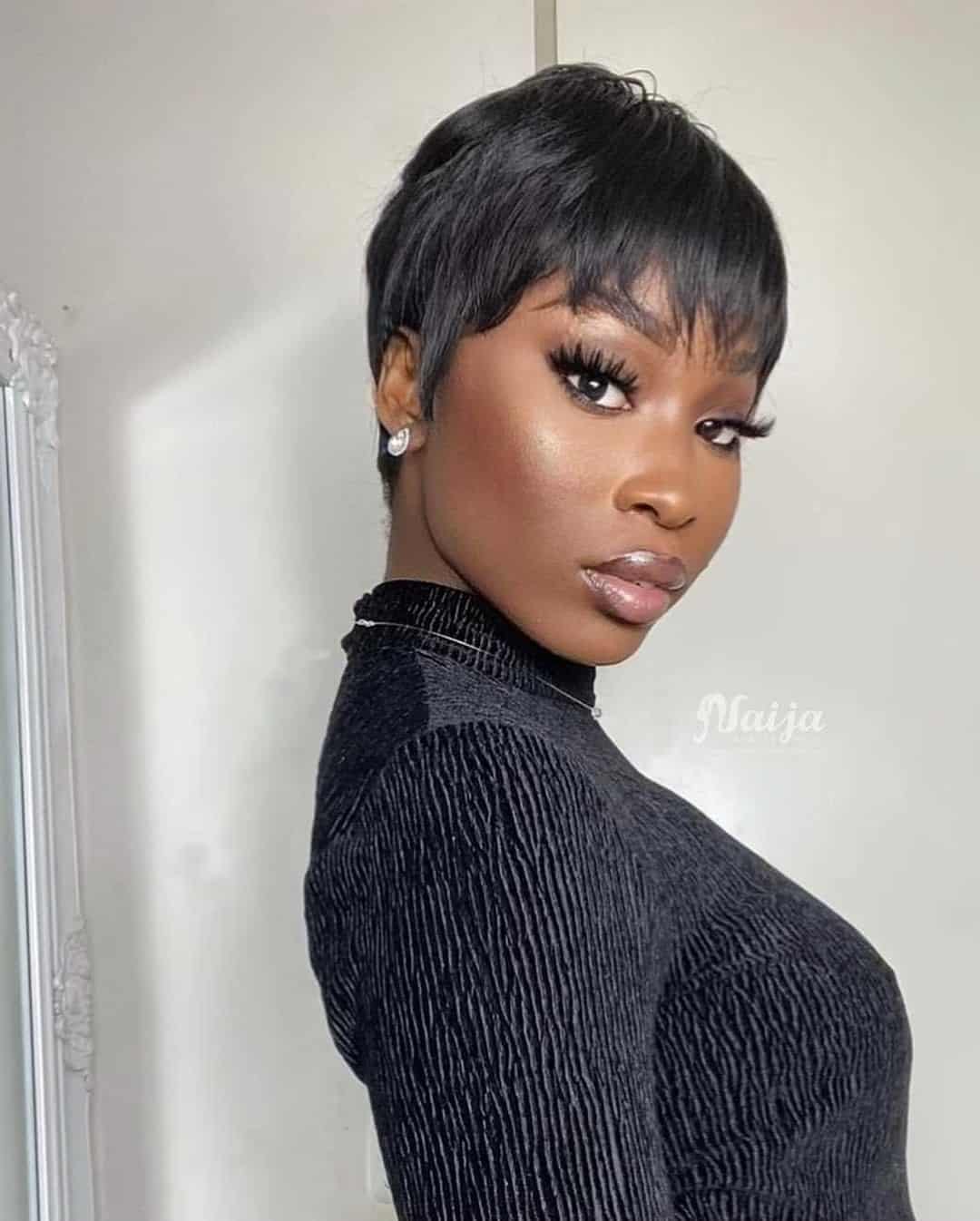 Black short hair and these bangs will look the best on girls who love sleek ideas and modern looks. If you like and enjoy pixie cuts you're going to like this defined hairdo. It is so gorgeous and can be your perfect hairdo change if you're looking for a party hairdo that you can transform per your liking and preference. Make sure that you invest only 2 minutes each morning and add some hair gel to achieve this fringe.
16. Growing Out Fringe Hair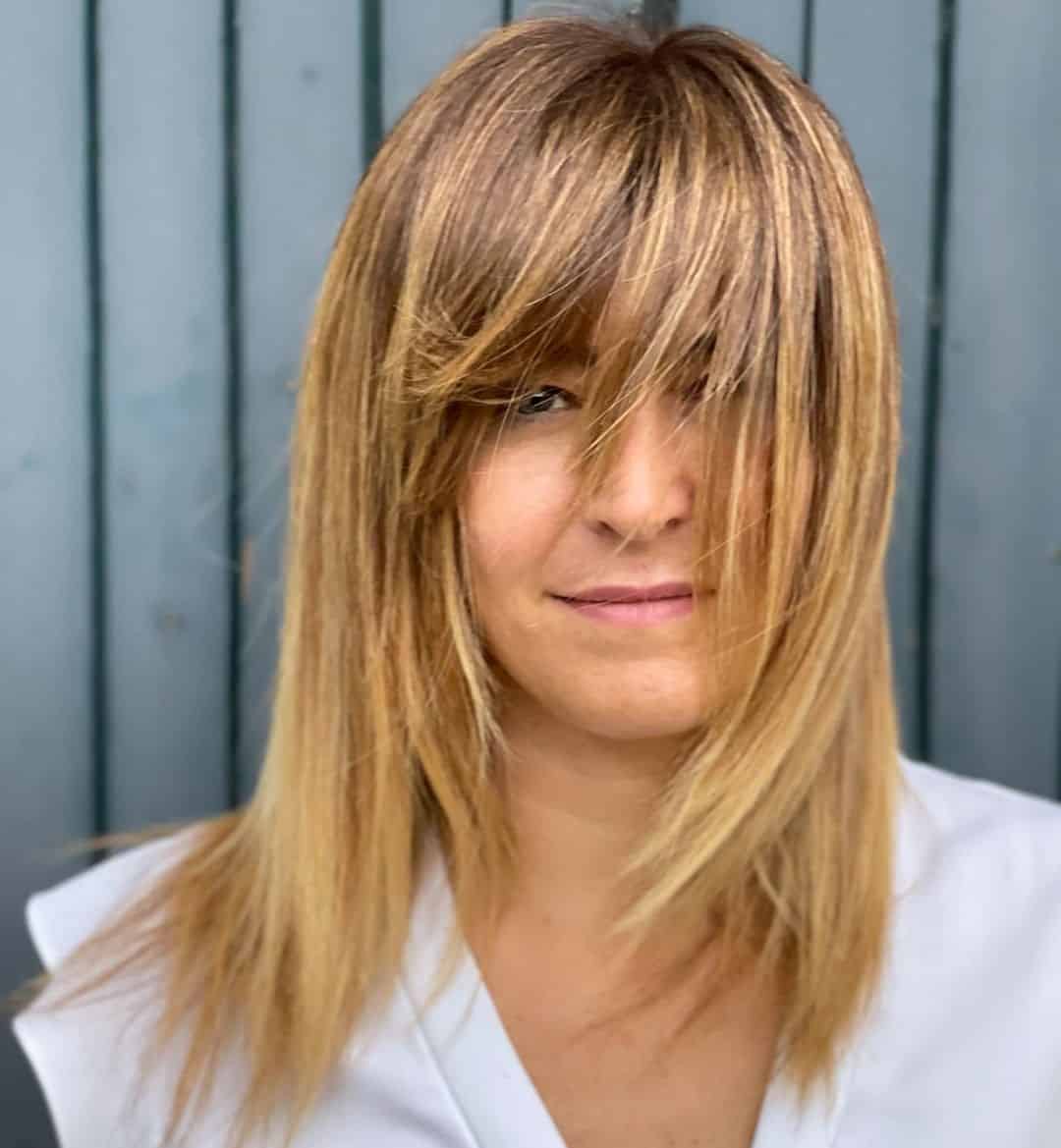 Long blonde hair and bangs such as these will work well on natural blondes. This hair is quite retro and kind of inspired by the 2000 culture. If you want to give it a go with something new and you're interested in a stylish idea that is different you're going to like this fringe outcome.
17. Red Copper Fringe Hair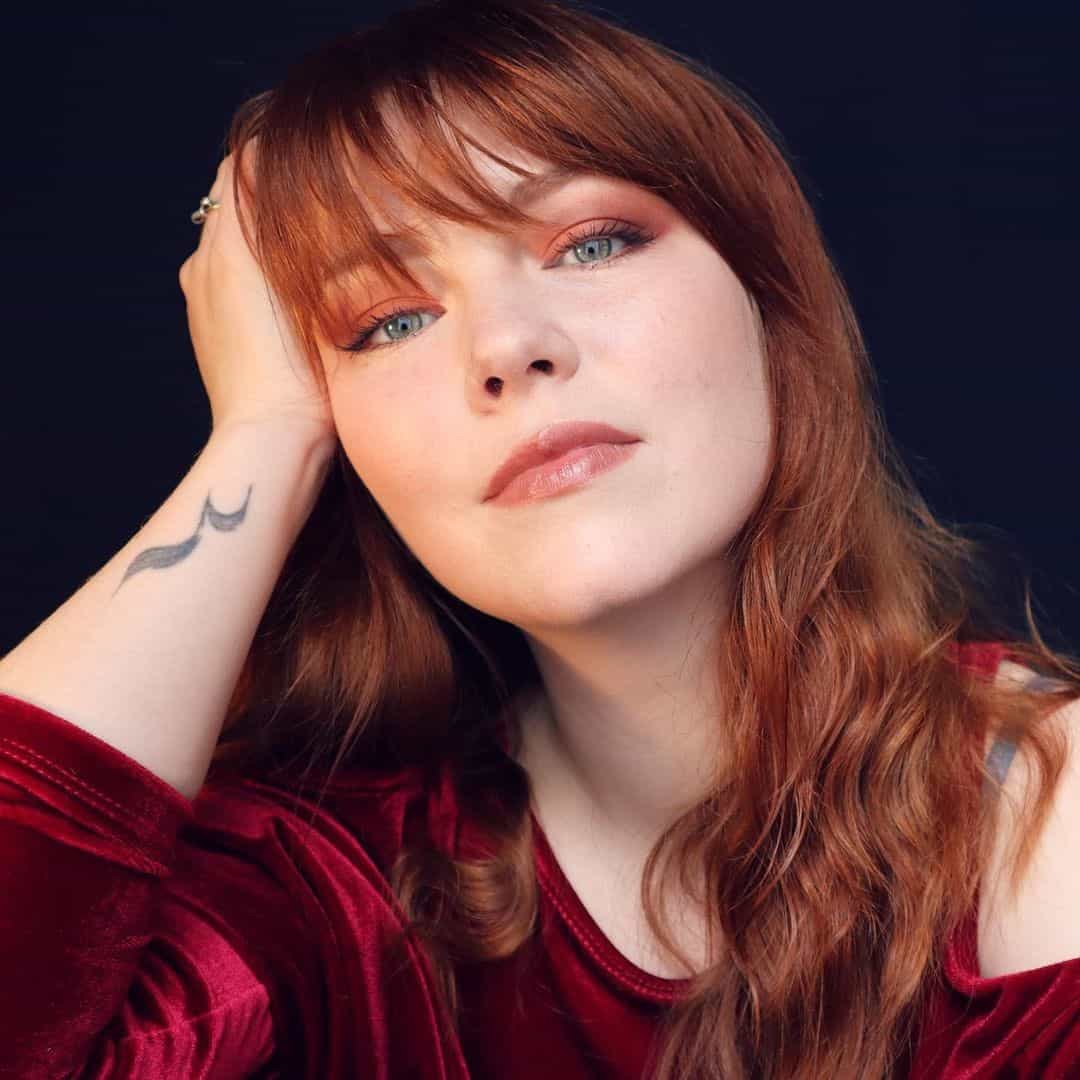 Copper hair or natural gingers can also go for a fringe! If this is your natural hair color why not consider spicing it up and go for this crazy idea? It is so "young" and youthful, ideal for women who enjoy something bright and feminine. Make sure that you can cut your bangs every three weeks since they will demand proper upkeep for your own stylish reasons.
Also Read: 70+ Red Hairstyle With Highlights, Lowlights and Balayage (2022 Updated)
18. Brown Hair Medium Length Fringe Hair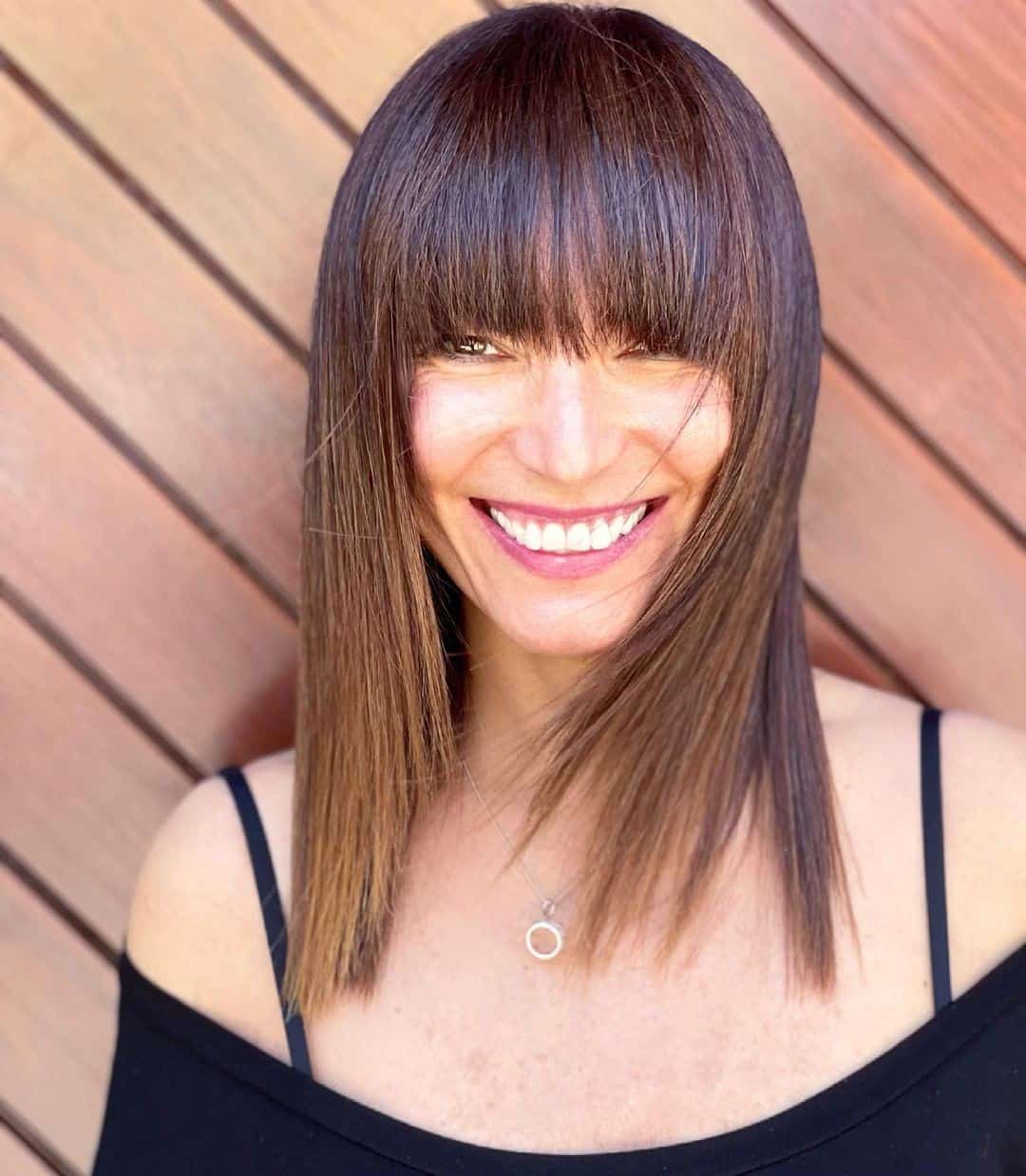 Brown hair with bangs can look purely feminine and elegant. If you're a fan of longer bangs and noticeable fringe you're going to like this look. Make time and patience to give it a go since longer hair will take a lot of trials and errors before you master it. Don't rush the process and rather let your hair and bangs grow to their full potential before you start rocking them.
19. Short Bob Fringe Hair Black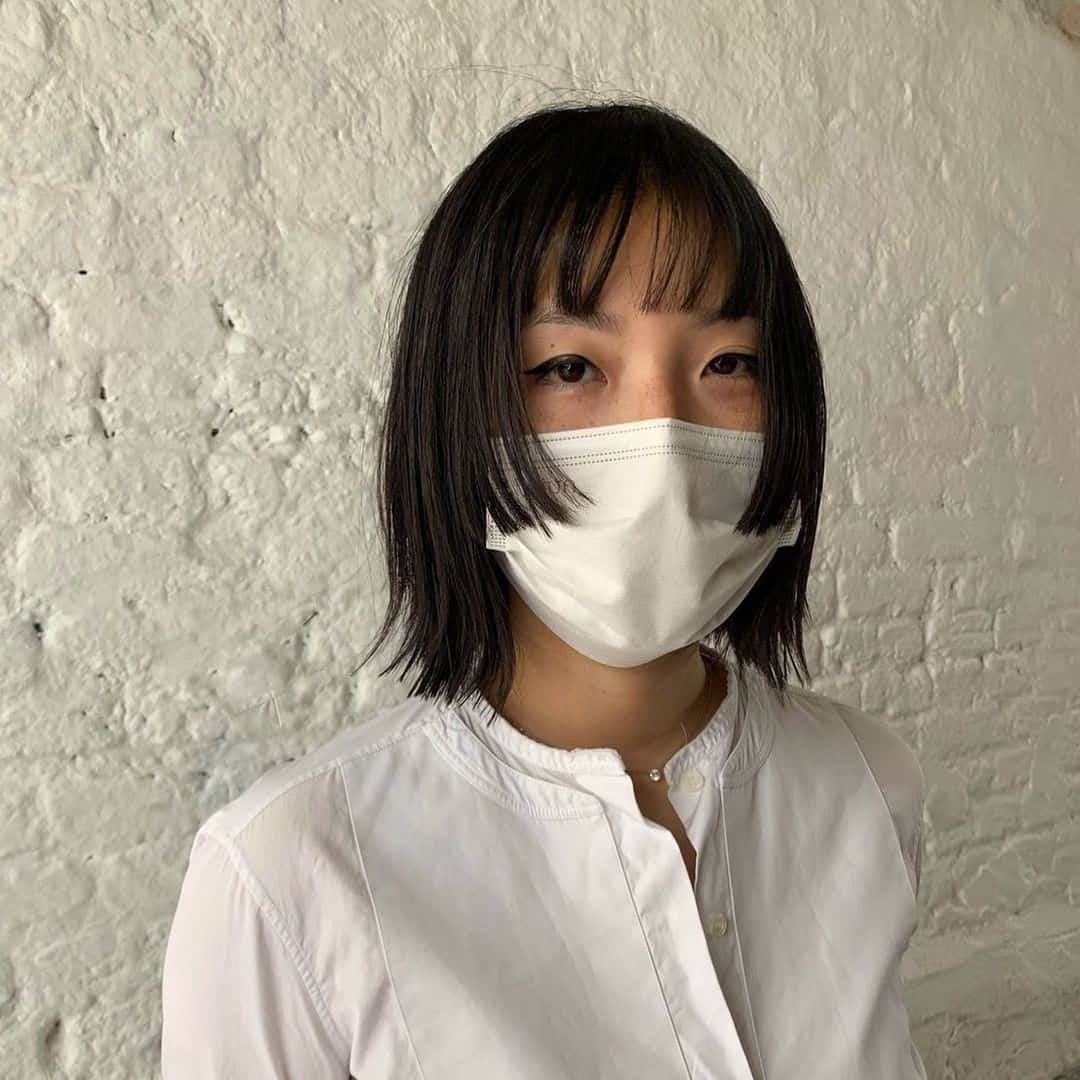 Black naturally straight hair can look so good with these short fringe bangs. If your hair can't hold a curl and if it is tricky to style or maintain you can still give it a go with this or similar cuts. If you have shorter bangs and blunt ends they can still blend in quite well with your natural length.
20. Wavy Blonde Fringe Hairstyles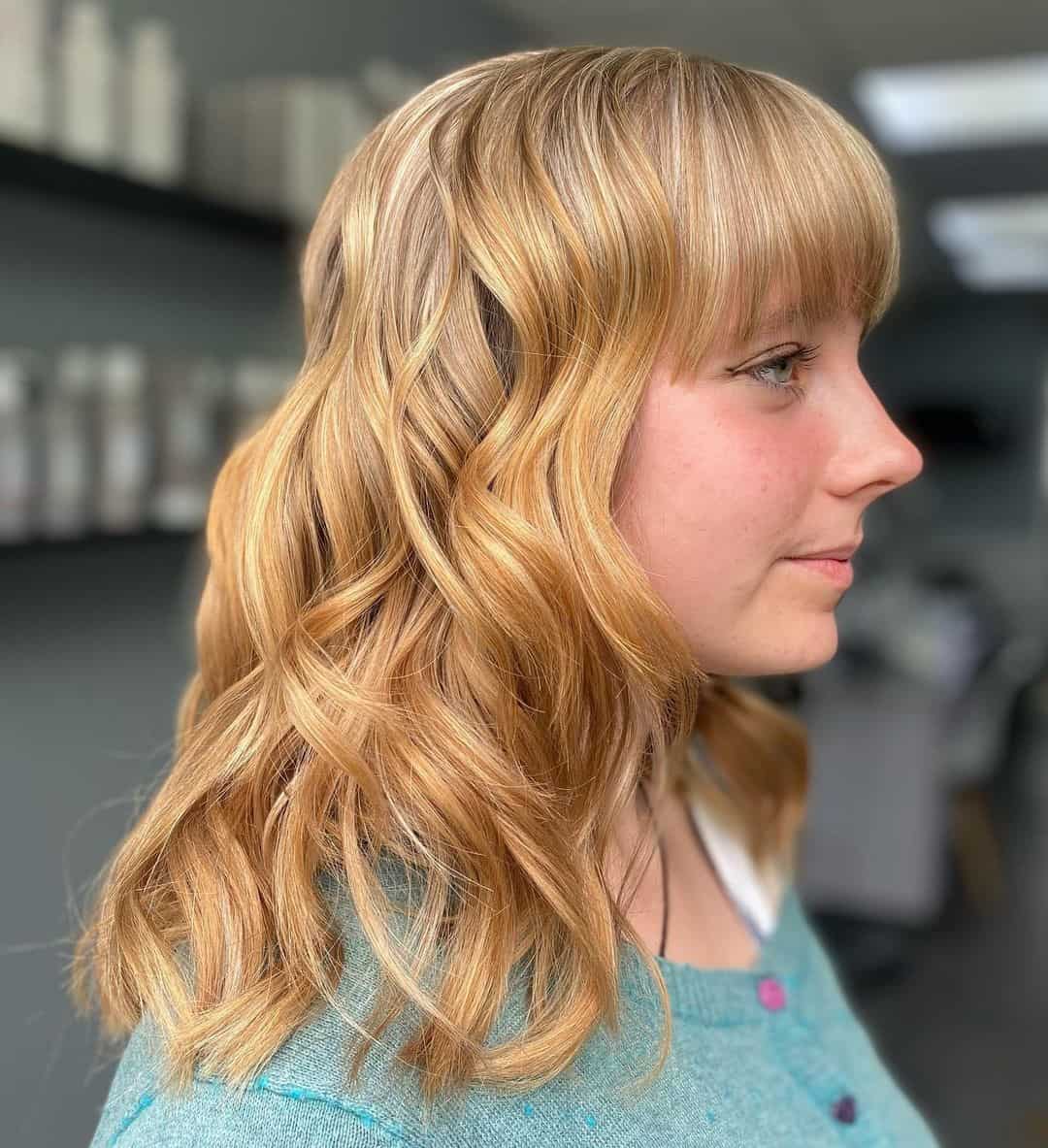 Blonde hair with fringe bangs is sleek and pretty. If you have some natural highlights they will even look prettier with the right use of hairspray. Show off your healthy strands and wear this look anywhere! It is low-key and low-maintenance, perfect for anyone who needs a quick and easy look that will show their true gorgeous fringe locks!
21. Modern Red Fringe Hair 2022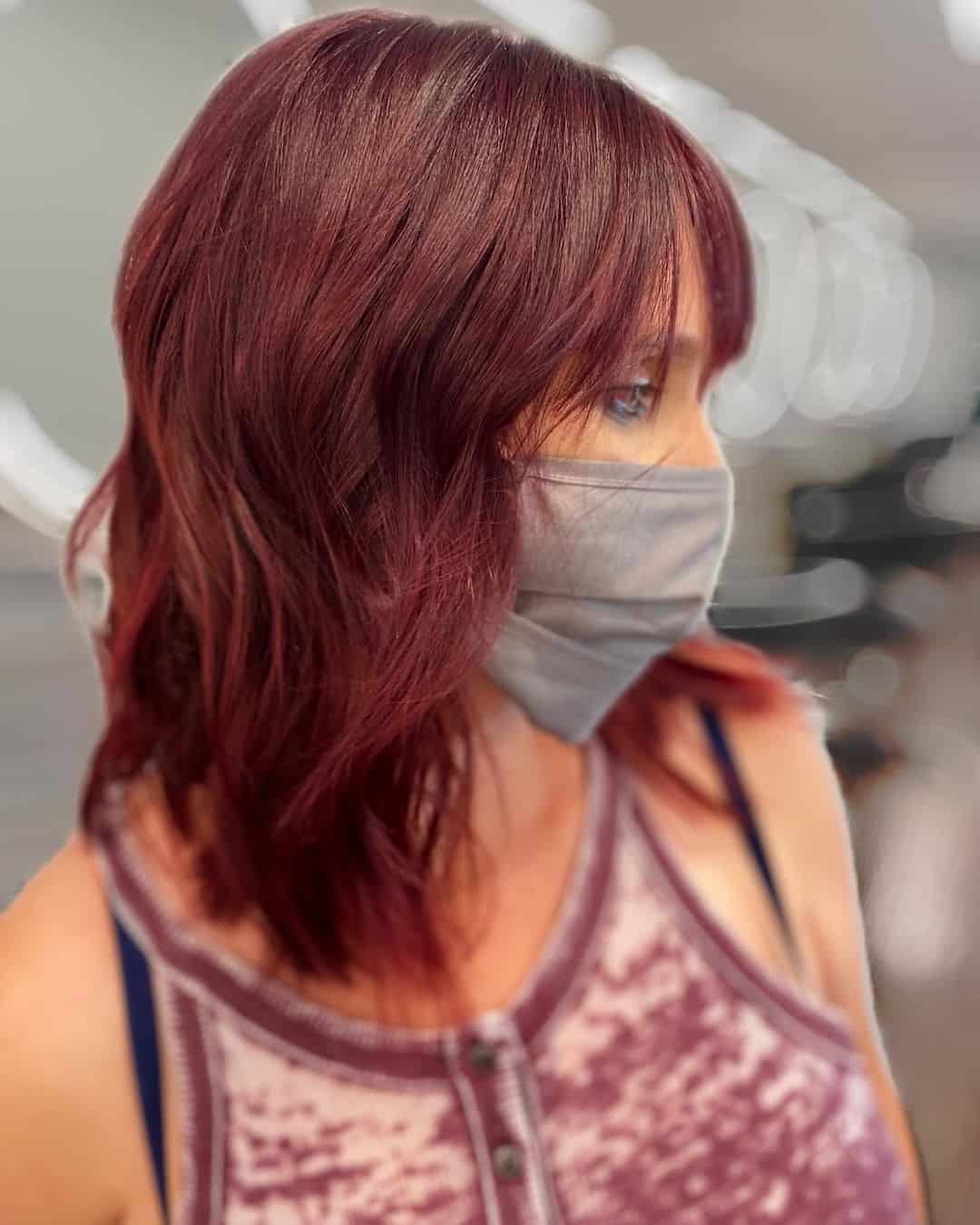 Red copper hair is naturally sexy and appealing. If you're someone who has stylish hair and you like to follow trends you're going to like this outcome. Get your hair colored every 3 months (at least) to maintain the look and to achieve this brilliant level of shine and elegance. Most red-heads prefer this look in their forties since it is so stylish and attractive + most guys prefer red color on women, believe it or not.
22. Short Lob Brown Fringe Hair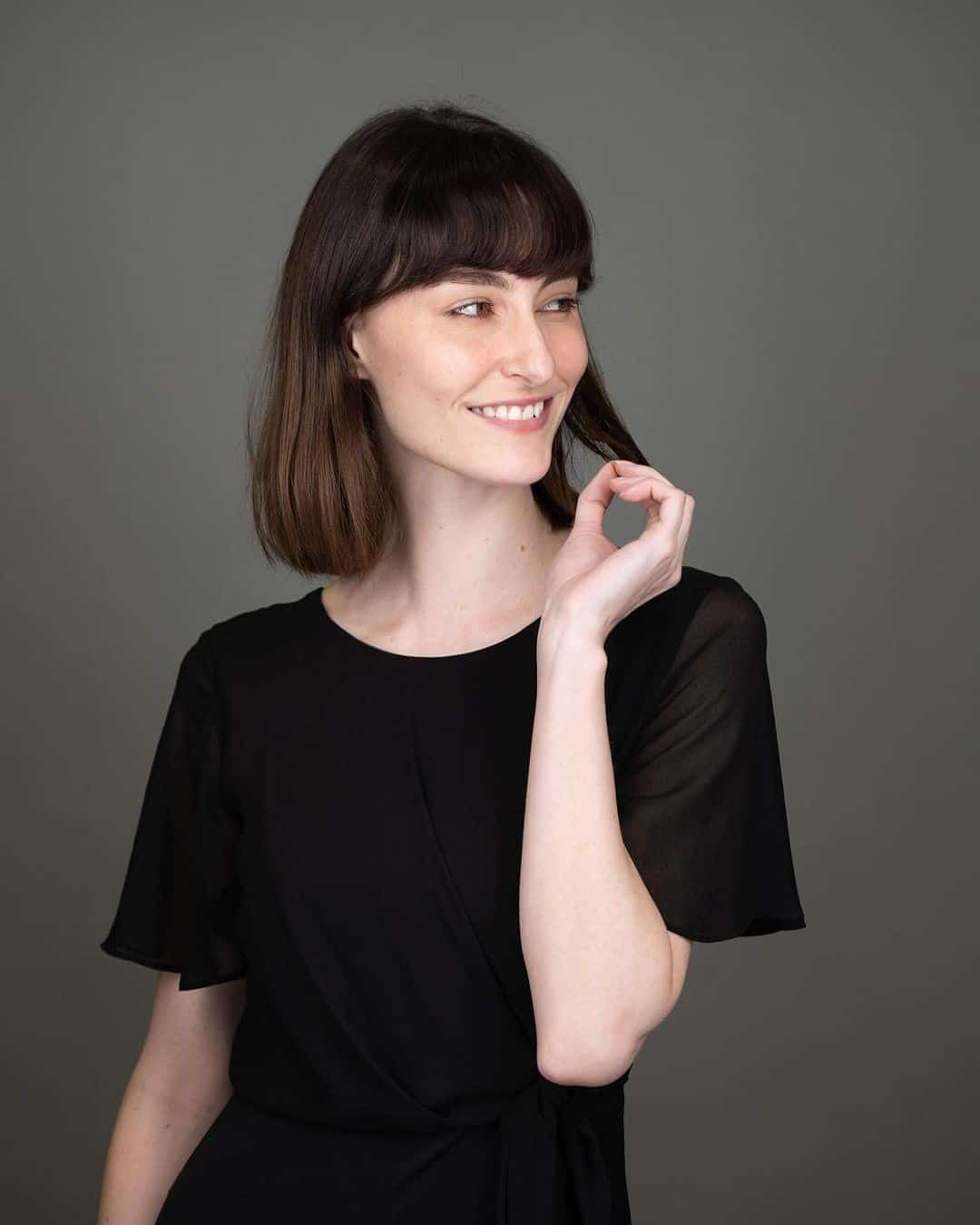 Brown short lob with these retro fringe bangs will look the best on girls or women who enjoy old-school cute ideas. If you're a fan of easy-to-do and maintain hairdos you're going to like this one for your day and night-time. Usually, it will take you around 3 minutes to style your hair and to achieve this look every day. Make sure that you add a bit of hairspray to make your strands stand out and to give them a bit of volume.
23. Orange Fringe Hairdo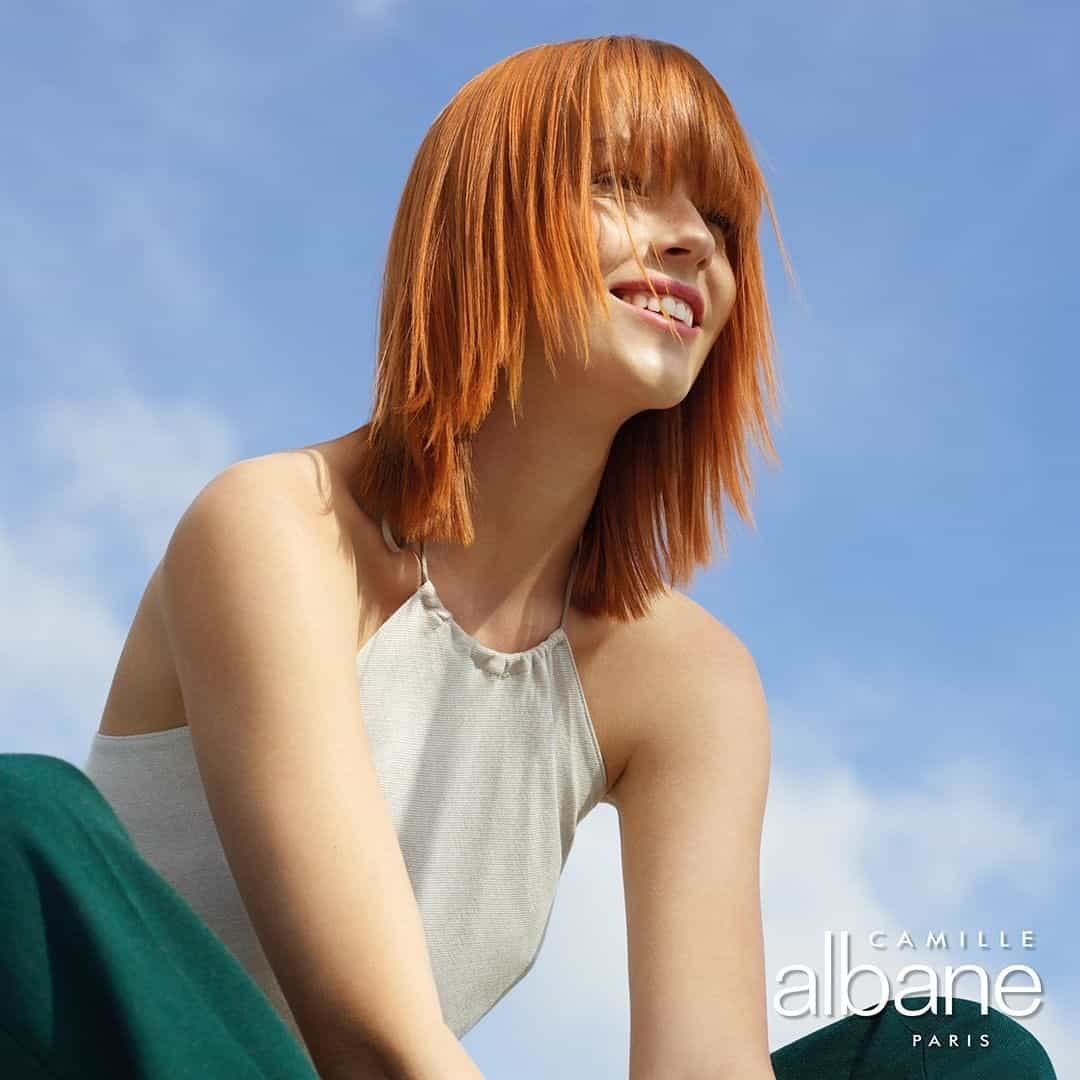 Red or orange hair will look cute on younger girls. Red and orange are common and popular hair colors for the fall season. If you wish to stay trendy and you're trying to adapt to new looks as time goes on stay in style with this one. You will enjoy it for your school, college, or special night-time wear. It is totally up to you.
24. Black Bob Short Fringe Hairstyle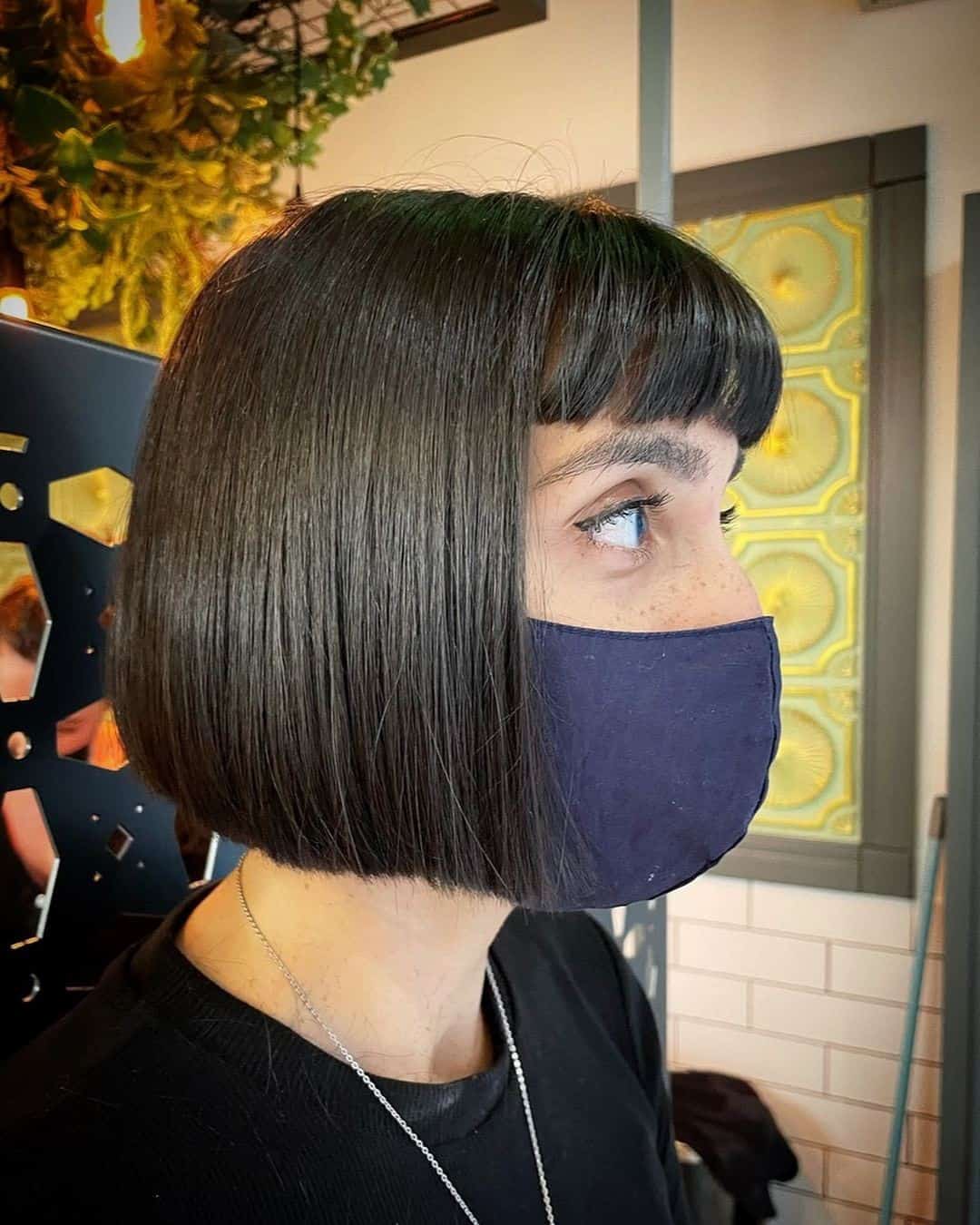 Black short and precise bob is quite common among women. If you're a fan of straight hairdos and you're trying to show off your new work-appropriate cut give it a go with this fringe. It is sleek and beautiful, ideal for any age group that demands a quick change.
25. Ombre Colored Fringe Hairstyle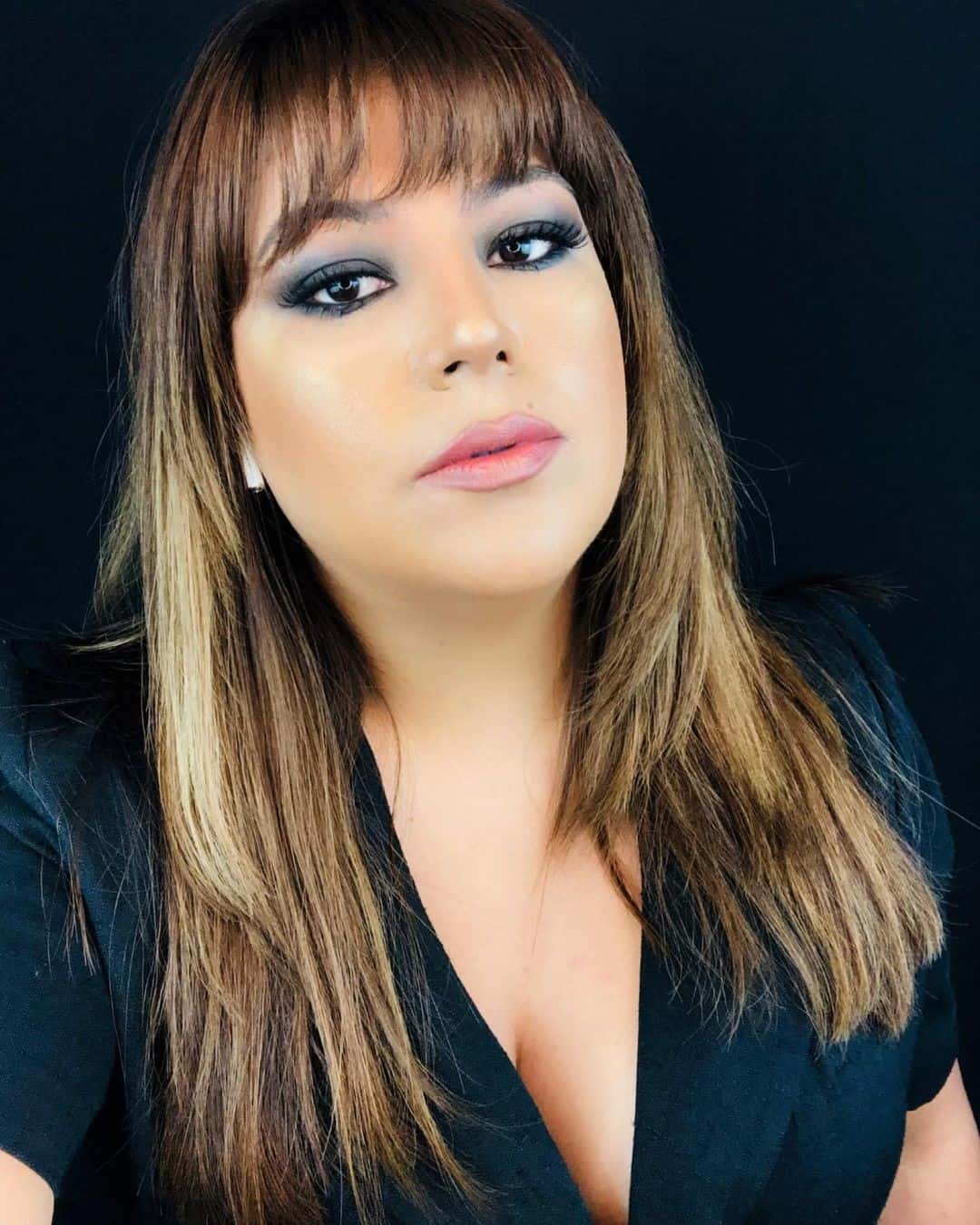 Add some highlights and depth to your hair with the right highlights. Make sure that you can touch up the look every 3 months since highlights are not as easy to maintain. Women of any age or hair length will like this look. Color-wise, it is an elegant look that most natural brunette women are going to prefer.
26. Long Brown Fringe Hairstyle Look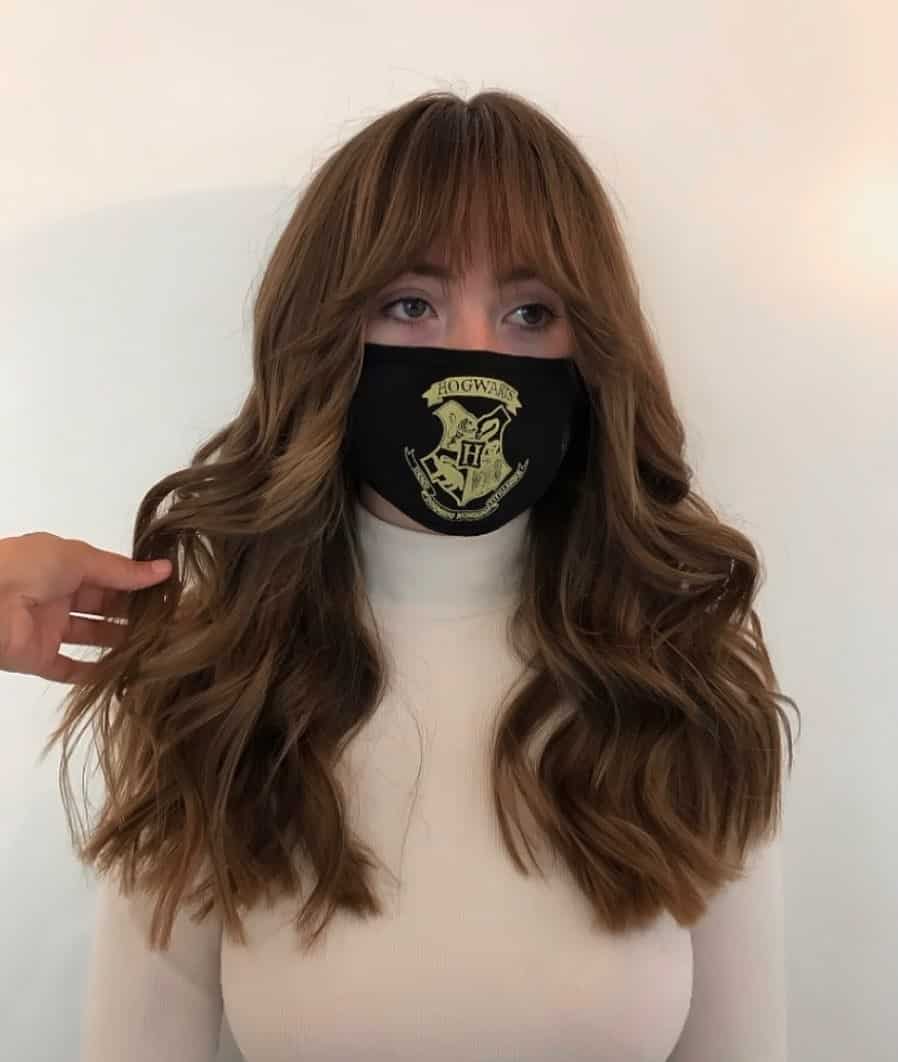 Short brown lob and fringe bangs will go hand in hand together. If you're trying to rock something feisty and new you're going to like this design. Women of any age can go for this look. Get regular cuts every 2-3 months to keep the cut fresh and elegant. Also, curl the ends to achieve the prettiest amount of volume for everyday wear.
27. Blonde Long Fringe Look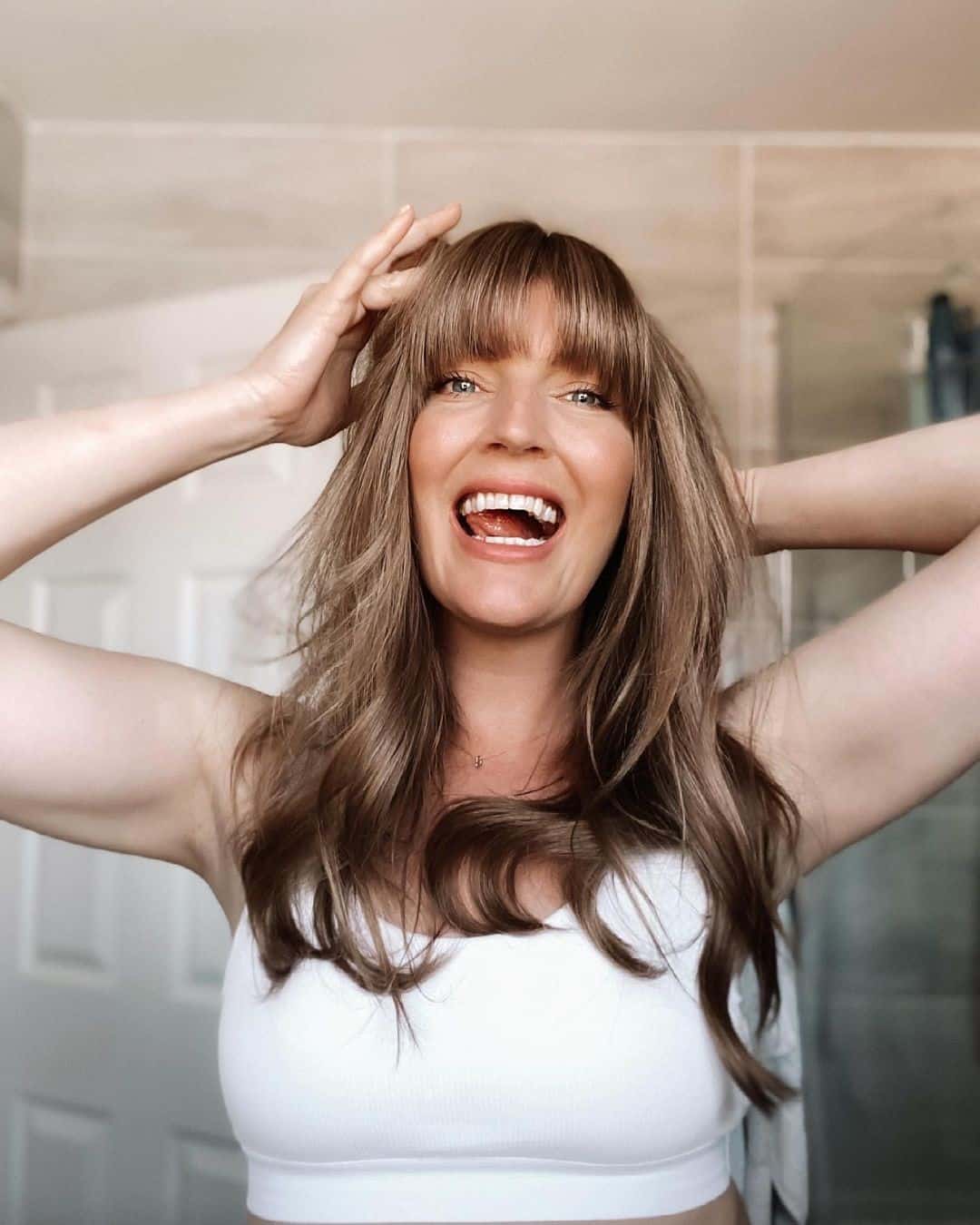 Switch up your hair color and try out this new bob trend. Pair the bangs and hair along with these shorter fringe bangs to make it work. The overall vibe and hair color will look the best for the summer season. If you're someone who needs a colorful look that is not too plain or ordinary, stick to this as your final outcome.
28. Long Brown Hairstyle Fringe Bangs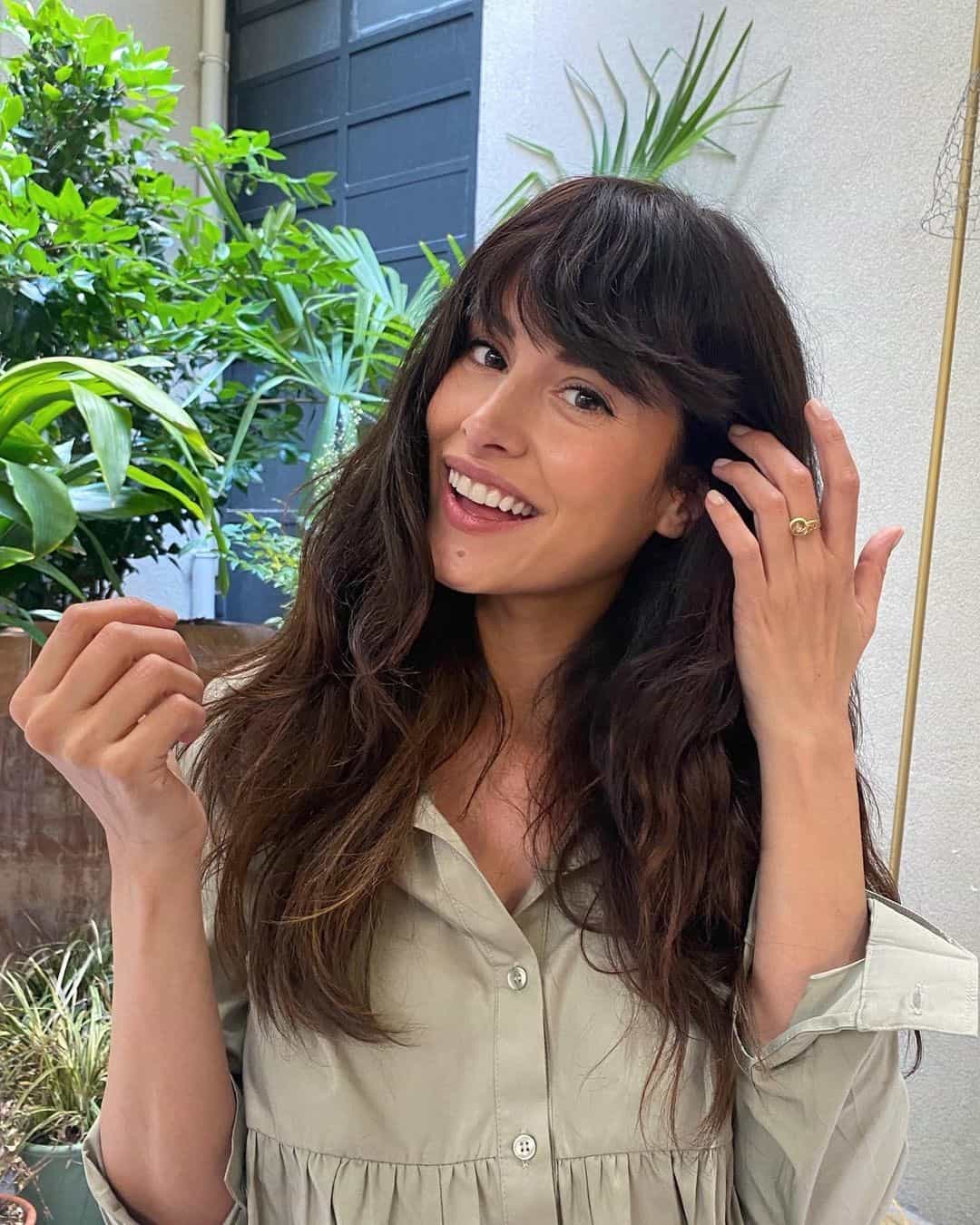 If your hair is naturally brown or dark brown you can show it off and style in such a way. Women who are in their twenties or thirties usually like and wear this look the most often. Cut the bangs every 3 weeks to keep them from growing past your eyes and to keep them stylish looking.
29. Straight Sleek Fringe Hairstyle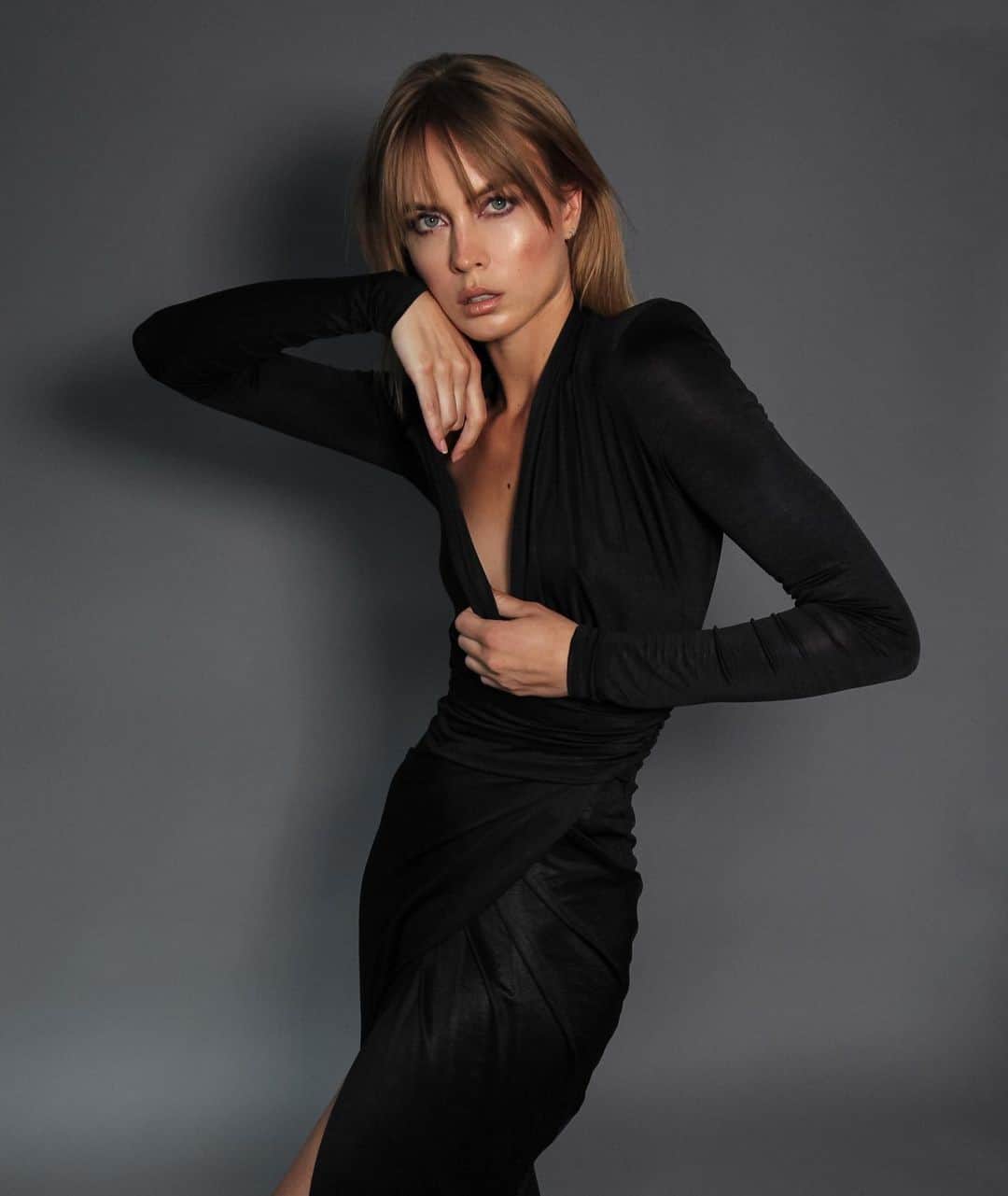 If your hair is super straight and it lacks volume you can still style it and give it a go with this outcome. This fringe hairdo can look elegant and perfect for your night-time wear and elegant chic girl times. Style your bangs with hair gel and give them that seamless wet hair look and vibe. Perfect for night-time wear and hot steamy summer nights.
30. Wavy Balayage Fringe Hair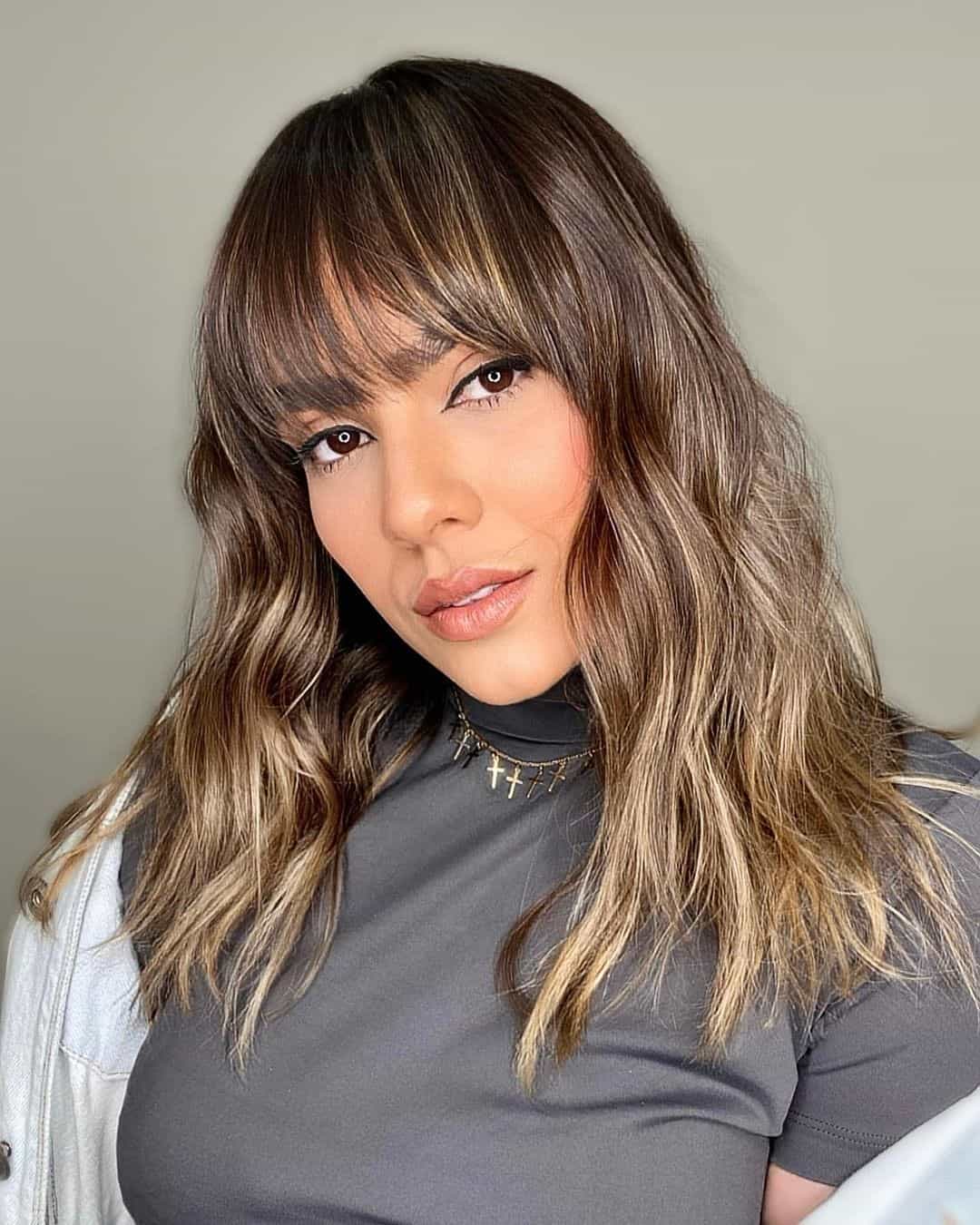 Shaggy voluminous haircut and these bangs will round up your vibe and give them that true fringe fantasy. You should cut your bangs at an angle to give them precision and that stylish outcome. Women who are in their thirties will like this look the most and they should try to recreate it for any part of day or night.
31. Short Bob With Thick Chunky Highlights Fringe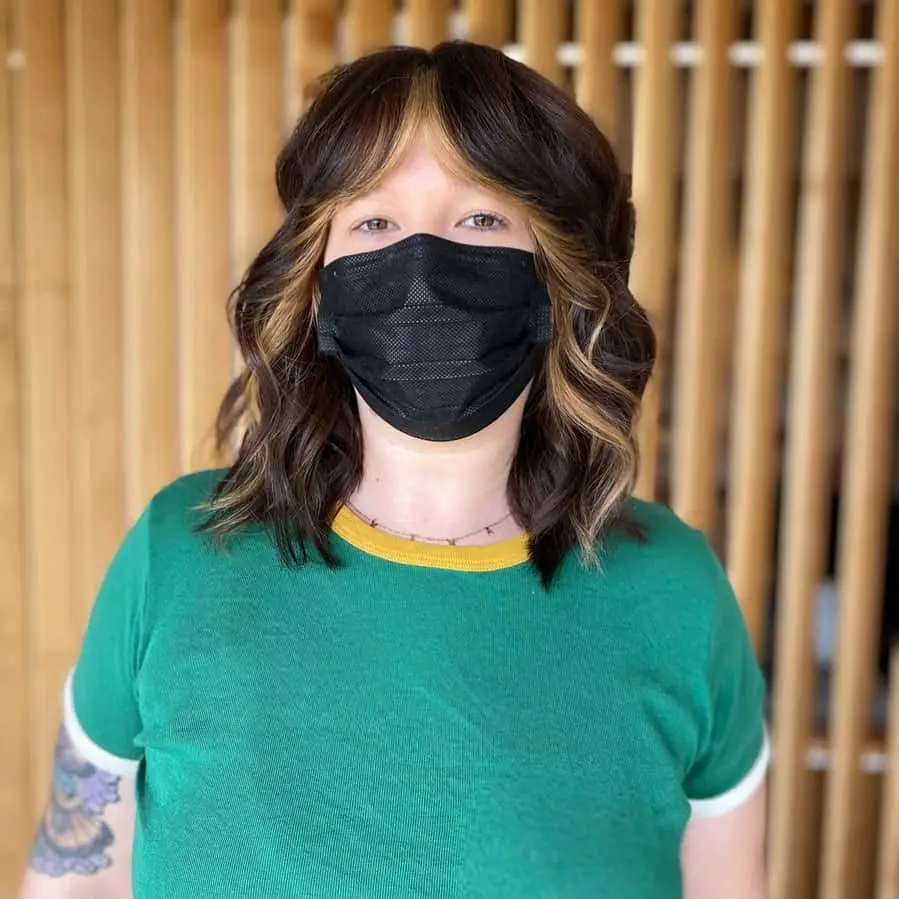 Add some fresh new highlights to your fringe hair and make a statement everywhere you go. If you can't make up your mind and you're intrigued by something new and modern just know what this beauty is it! Bright yellow highlights on top of your dark base will look magnificent.
32. Natural-looking Seamless Fringe Hair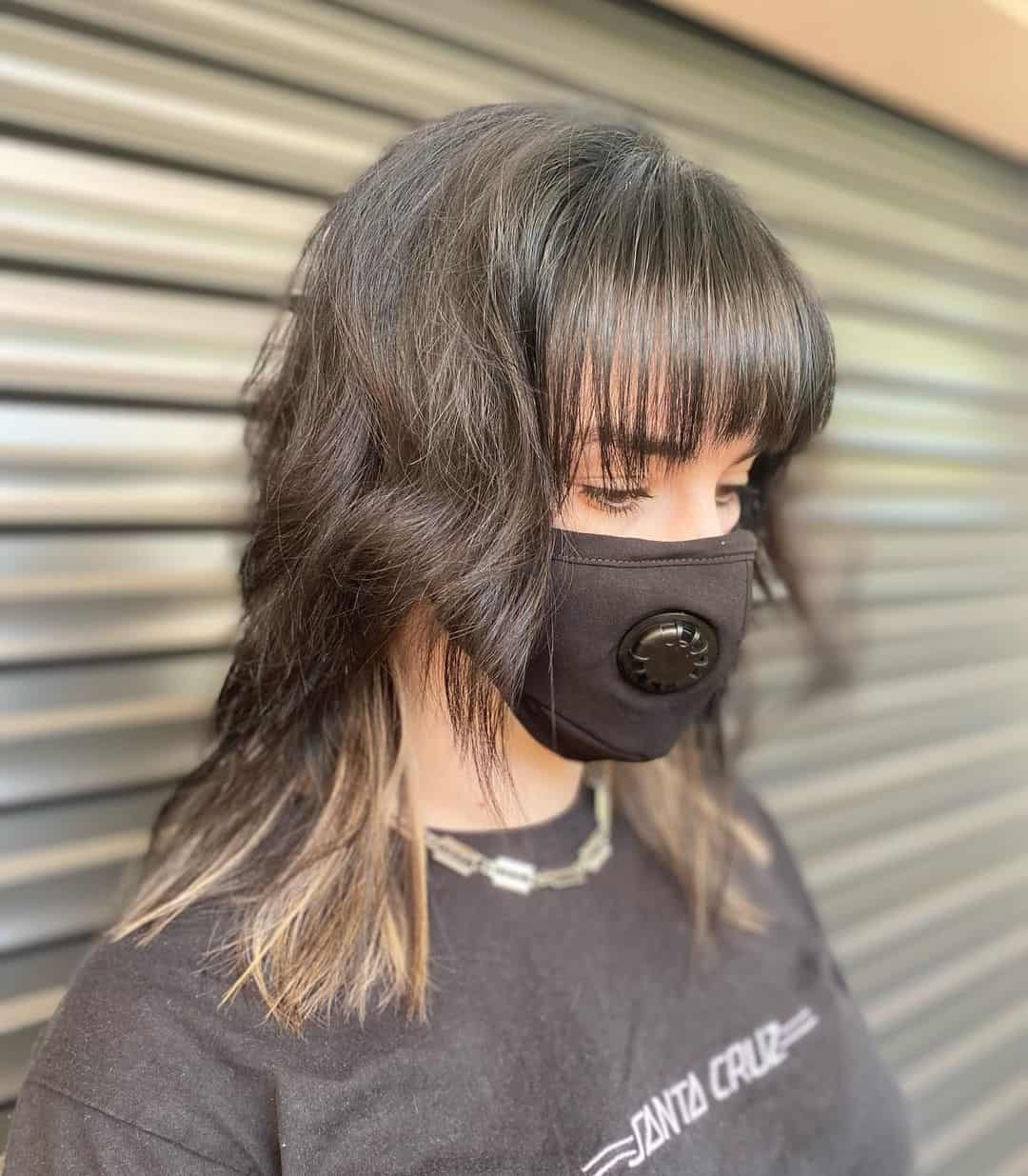 Add depth and volume with a layered angled cut. This brown hairdo and this bob with short fringe bangs will suit mature women. Make sure that you're a fan of simple cuts since this one is quite low-key, nor even hard to maintain and style on a daily.
Call Your Hairstylist Now
Which haircut is your favorite? Let us know which look you can't wait to rock and wear on your own. These fringe ideas will suit everyone, let us know which one is your must-have and most-wear out of the bunch!