GRILLED FRUIT SUNDAES
When you shop through links on our site, we may earn an affiliate commission. This educational content is not intended to be a substitute for professional advice.
We all know our dads love to grill so I couldn't think of a more perfect dessert for Father's Day than grilled fruit sundaes! You can customize them any way you want and they only take 10 minutes to put together. Let your dad break in the new grill or let him relax today and make one for him!

…..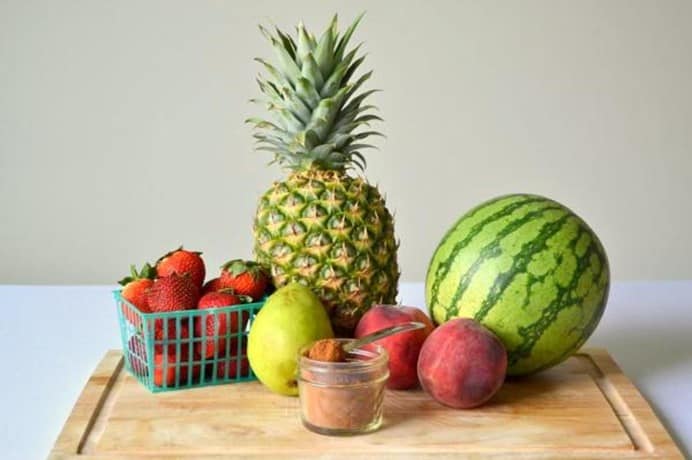 Ingredients:

Olive oil, for grill

Watermelon, rind removed and cut into cubes

Pears, cut into chunks

Fresh pineapple chunks

Fresh peaches, cut into chunks

Strawberries, tops removed

And any other fruit you feel like adding!

Cinnamon for sprinkling

Vanilla ice cream

*To prevent your wooden skewers from burning or even catching fire on the grill, soak them in water for approximately 30 minutes before using. I was in a hurry when I made mine, hence the charred skewers!

Scrape the cooking grid on the grill and lightly rub with olive oil on a paper towel. Preheat the grill to a medium to high heat setting.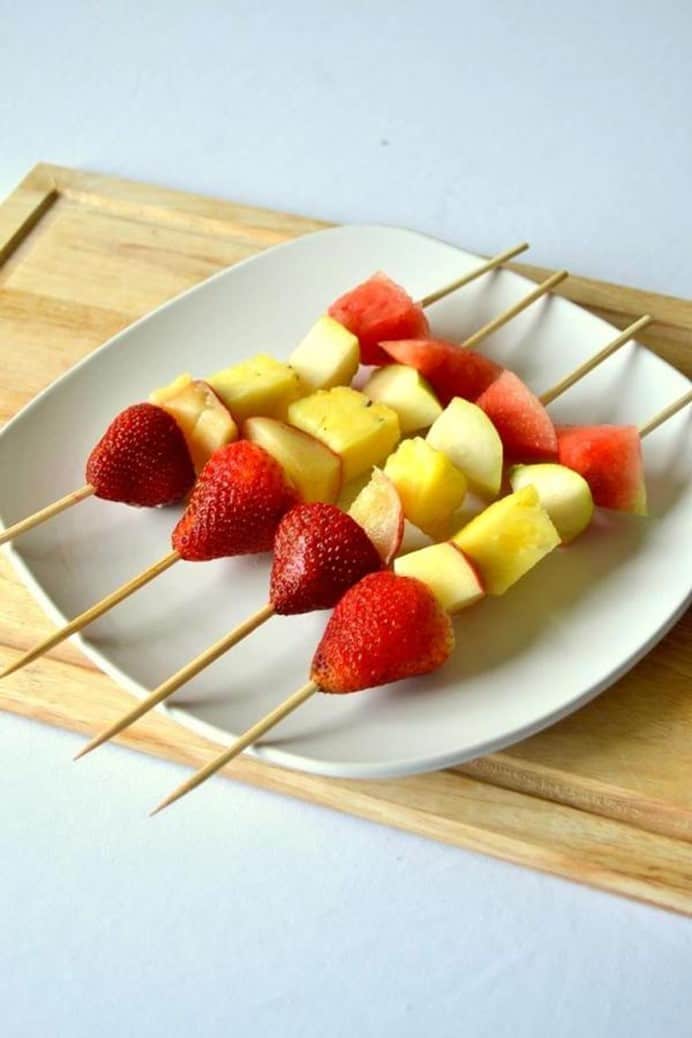 Skewer your fruit and place on the grill. Cook for a few minutes on each side or until grill marks appear on the fruit.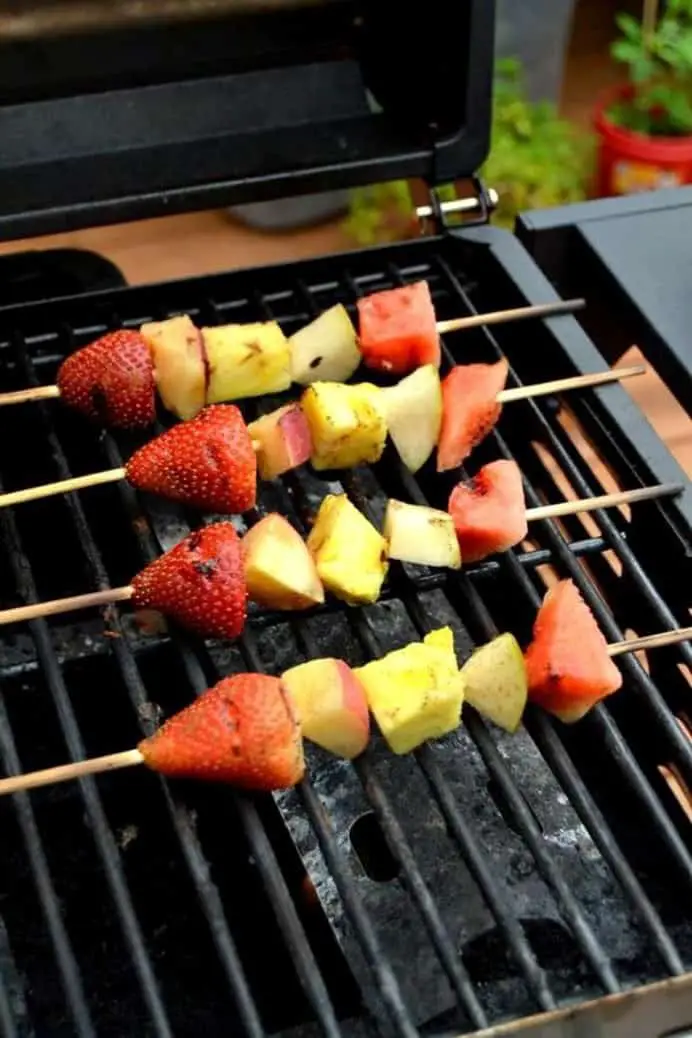 Sprinkle with cinnamon and continue rotating the skewers until evenly cooked.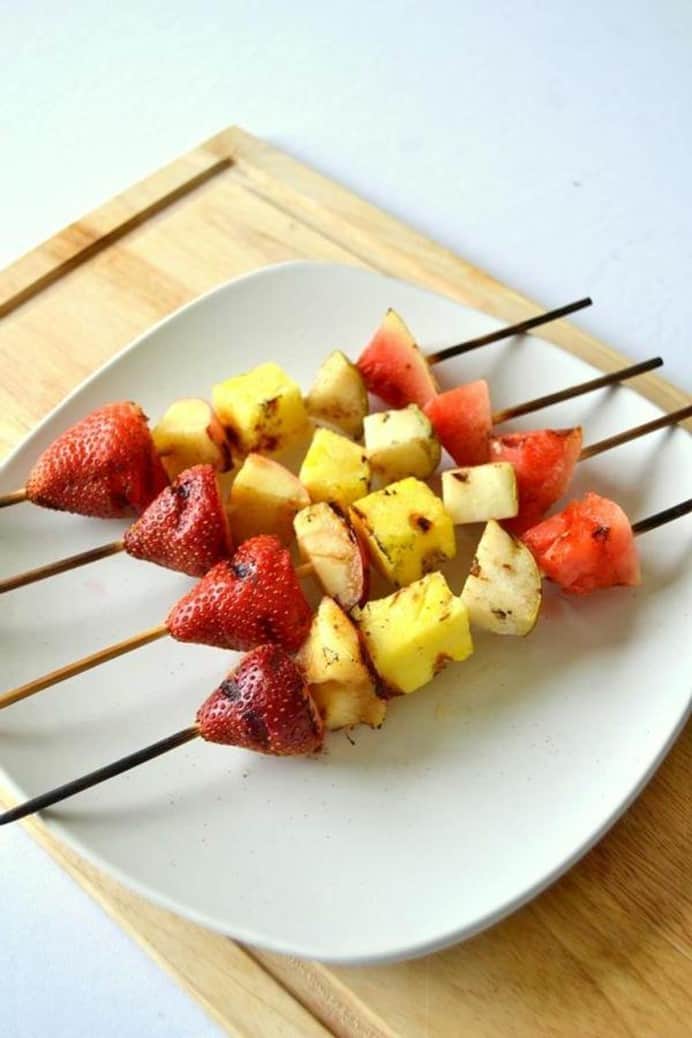 Add 2-3 scoops of vanilla ice cream to a sundae cup or bowl and add 1 or 2 fruit skewers. Serve right away!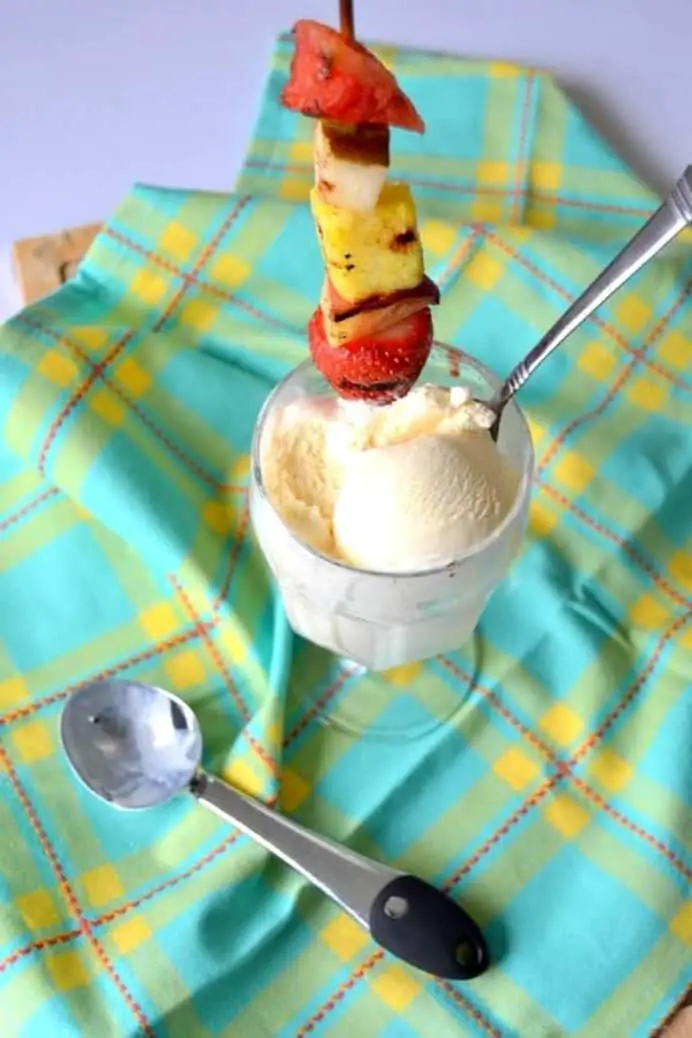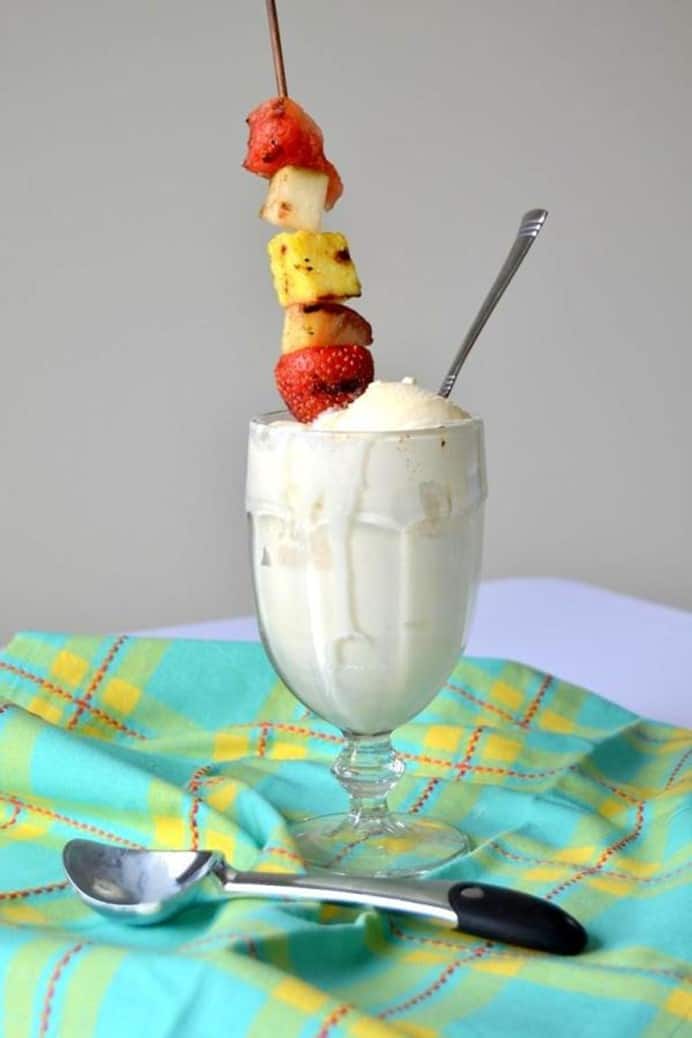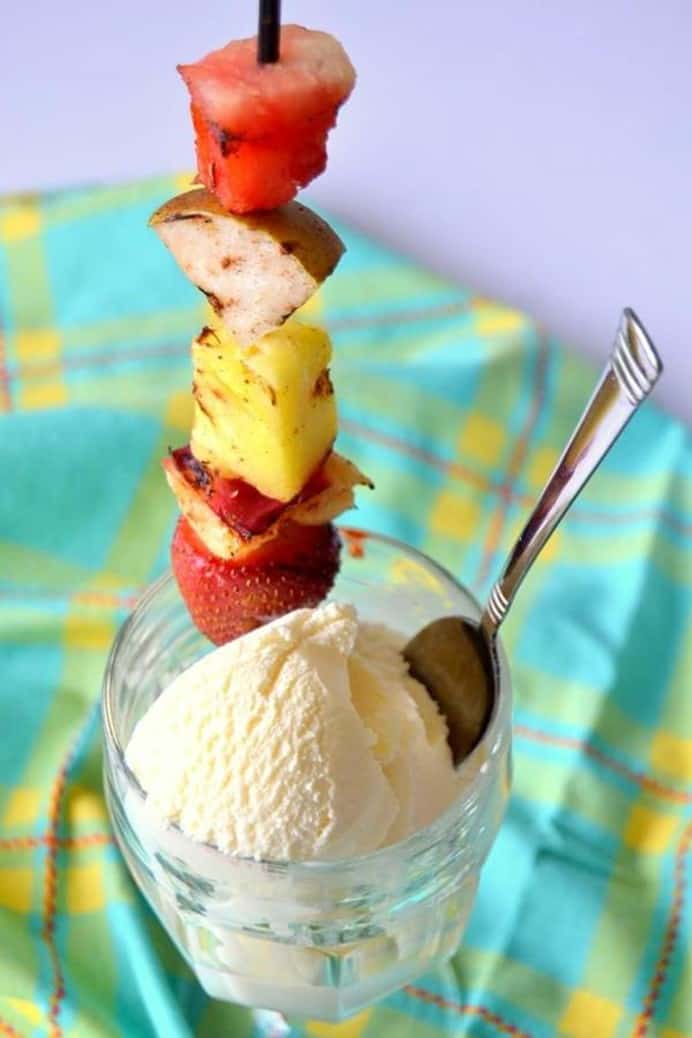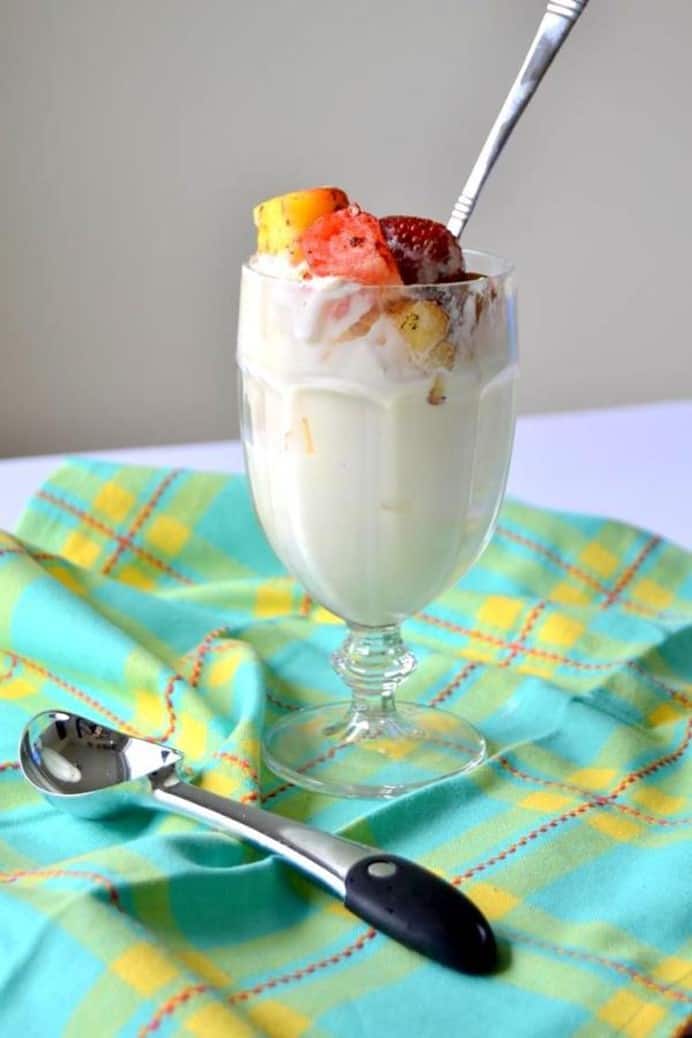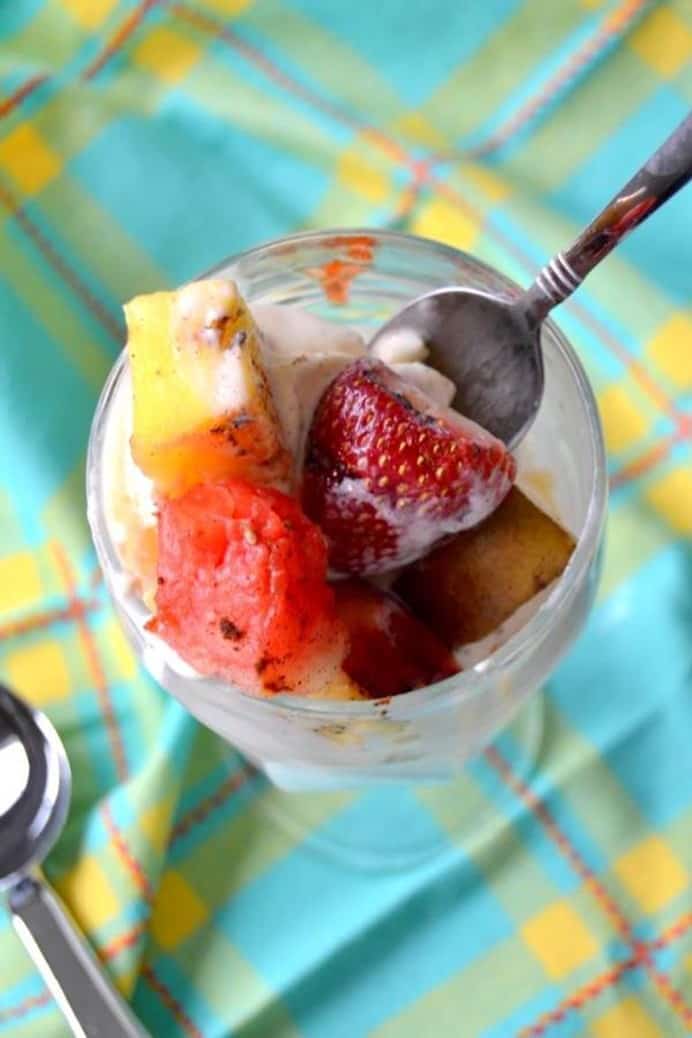 Enjoy and Happy Father's Day to all the wonderful dads out there!