Luau Pork Sliders
When you shop through links on our site, we may earn an affiliate commission. This educational content is not intended to be a substitute for professional advice.
Its grilling season and I've got a delicious new recipe for you all to try out! I don't consider myself a 'Grill Master' by any means and even I had no trouble at all whipping these  scrumptious little burgers up in just 15 minutes! The juicy sweet pineapple is the perfect complement to the slightly spicy pork. Top these mini burgers off with a festive cocktail umbrella and serve them at your next luau or barbecue!

…..

(makes 4 sliders)

Ingredients:

1lb ground pork

1-2 garlic cloves minced

Half of a habanero pepper, finely chopped (remove seeds for a milder taste)

Freshly ground pepper to taste

4 fresh pineapple rings

4 slider buns or rolls

Toppings:

Tomato slices

Lettuce

Onion slices

Cheese

Smoked ham

I left the condiments off of my burgers because it has great natural flavor, but feel free to add your favorite sauces.

Spray grill with a non-stick cooking spray or rub with olive oil. Preheat to a medium to high heat setting

In a large bowl combine ground pork, minced garlic, habanero, and pepper. I didn't season with salt since pork has a naturally salty flavor. Mix with your hands until all of the ingredients are evenly mixed. Form into four evenly sized patties about 1/2 inch thick and lightly press your thumb into the center of each patty. This will prevent them from bulging into little meatballs during the cooking process. I also tried to get 5 patties out of the pound, but they shrink up quite a bit on the grill so you'll want to stick with just four.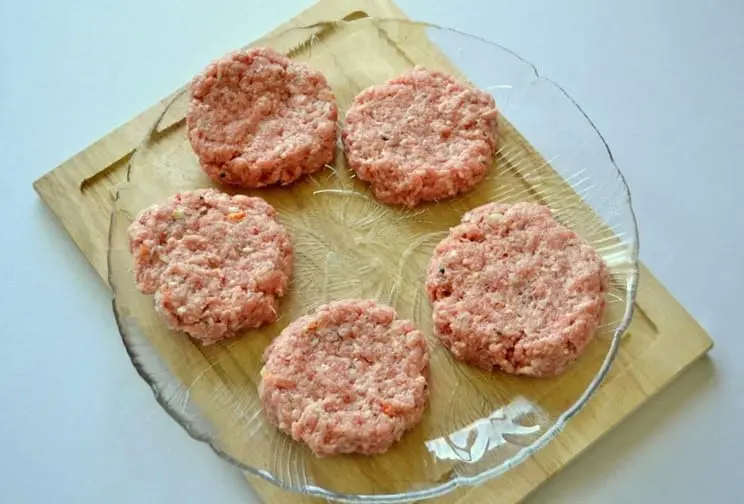 Place patties and pineapple rings on the grill and close the cover.

Cook for 4-5 minutes or until nice grill marks have formed on both the burgers and pineapple rings and then flip.

Cook another 4-5 minutes. Add burgers to slider buns, top with pineapple rings and other toppings, and then spike them with a long toothpick or cocktail umbrella. Serve right away.

Enjoy!