MULLED WINE WITH CINNAMON INFUSED RUM
When you shop through links on our site, we may earn an affiliate commission. This educational content is not intended to be a substitute for professional advice.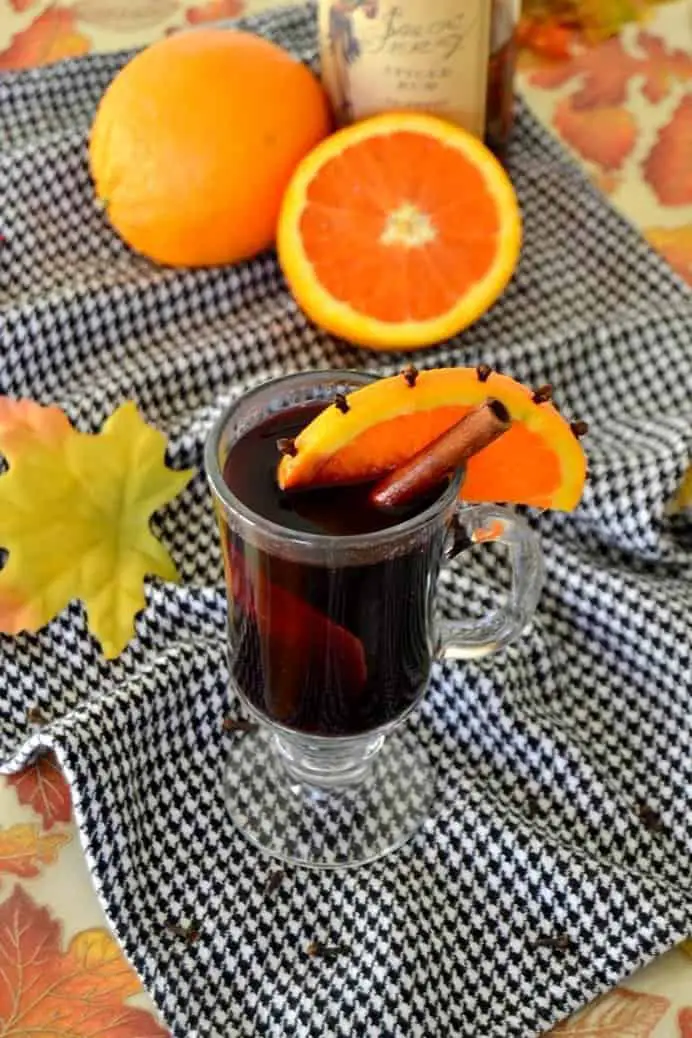 Before I get into how dangerously amazing this mulled wine is I first need to discuss what I call, "The Grocery Store Conspiracy." I don't know if anyone else experiences this, but every time I set out to our local grocery store to get items for dinner or blog posts, I find they're always missing that one KEY ingredient that makes the recipe complete! Anyone remember the Mummy Manicotti recipe from last October? I had to go to THREE grocery stores before I found one that stocked manicotti pasta!

Well I experienced that yet again when searching for star anise, which is a key component in almost any mulled wine recipe. Instead of scouring all of Portland for this magical Chinese spice, I decided to do what I do best.. IMPROVISE! See the original recipe and the substitute I used for flavor in case you run into the same problem. No matter which option you choose, you'll end up with a sweet, citrusy, and aromatic fall cocktail to warm you up on cold days!

…..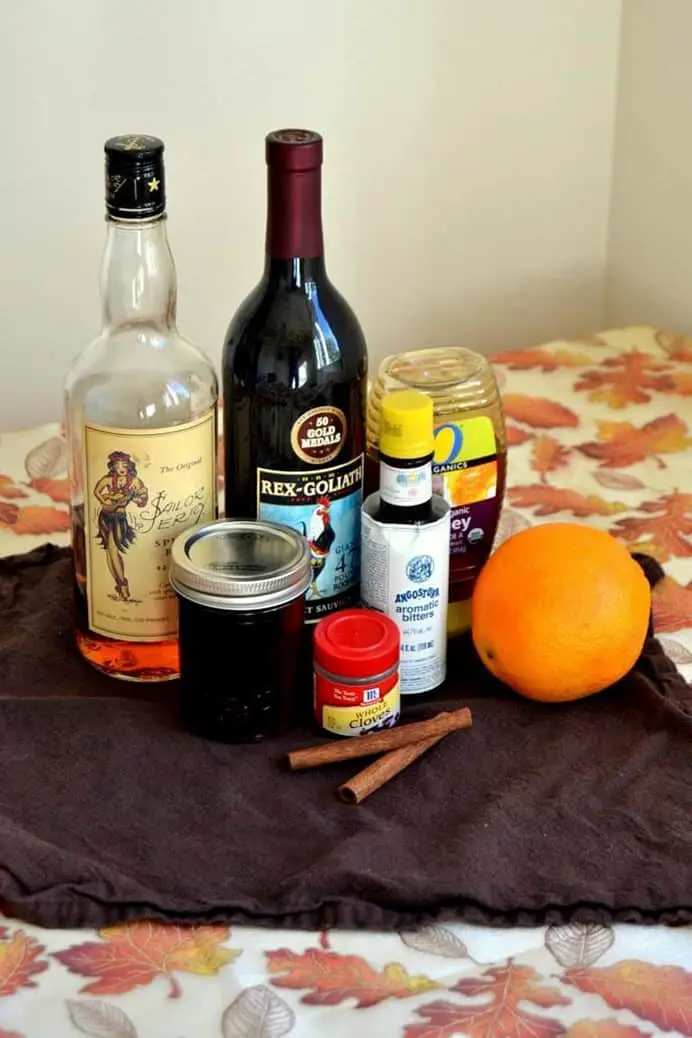 (makes 4 drinks)

Ingredients:

1 750ml bottle of red wine (cabernet sauvignon is best!)

¼ cup cinnamon infused Sailor Jerry Rum – Find out how to make your own with my easy to follow tutorial!

¼ cup honey

2 oranges, sliced

2 cinnamon sticks (plus a few extra for garnish)

8-10 whole cloves

2 star anise*

*Ahh! The elusive star anise! If you have trouble finding them like I did, use a few dashes or aromatic bitters (found in the drink mixer section at most grocery and liquor stores).

In a large saucepan over high heat, combine wine, rum, honey, 1 sliced orange (reserve the other for garnish), 2 cinnamon sticks, cloves, and star anise (or bitters). Bring mix to a boil and then reduce heat to low-medium and simmer for 15 minutes, stirring occasionally.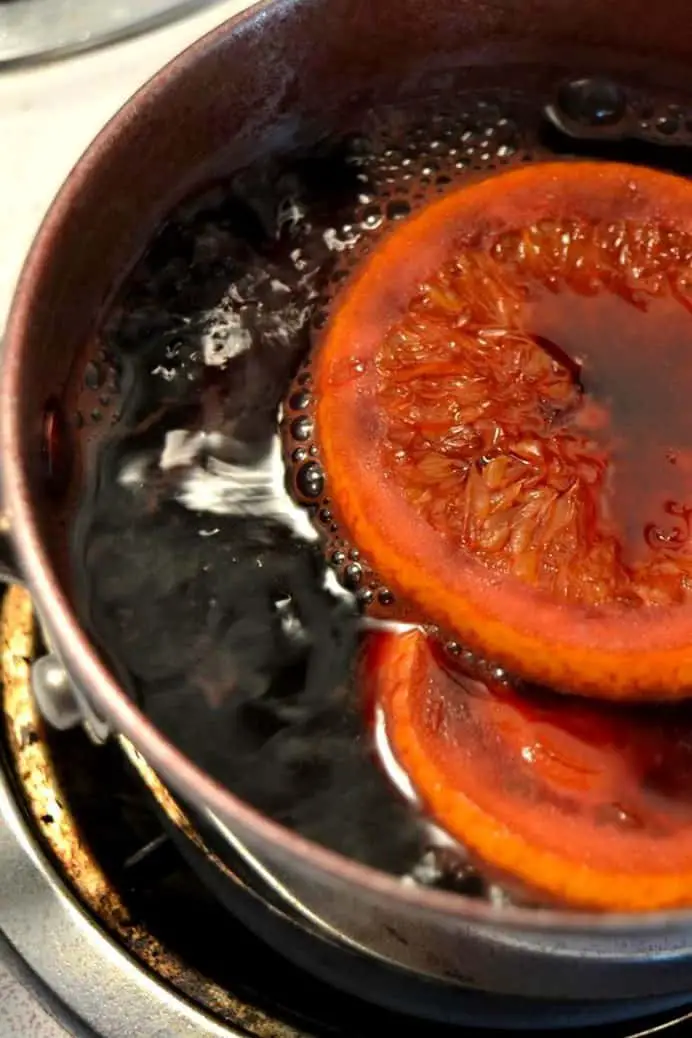 Strain into glasses (feel free to add a few of the orange slices directly into the drinks), garnish with an orange slice and cinnamon stick, and serve!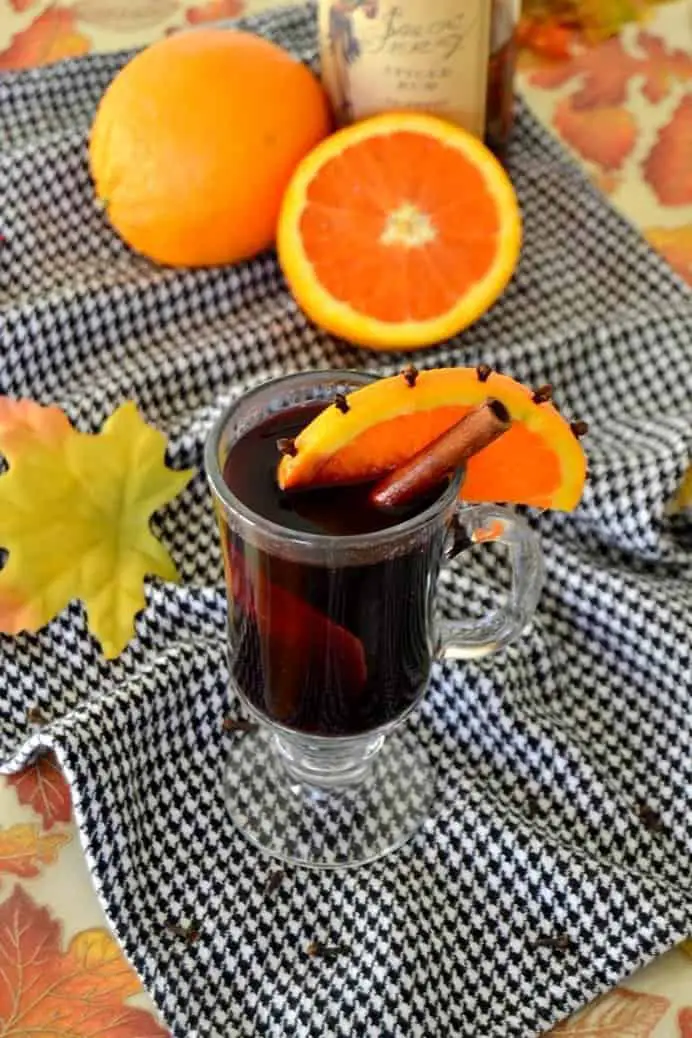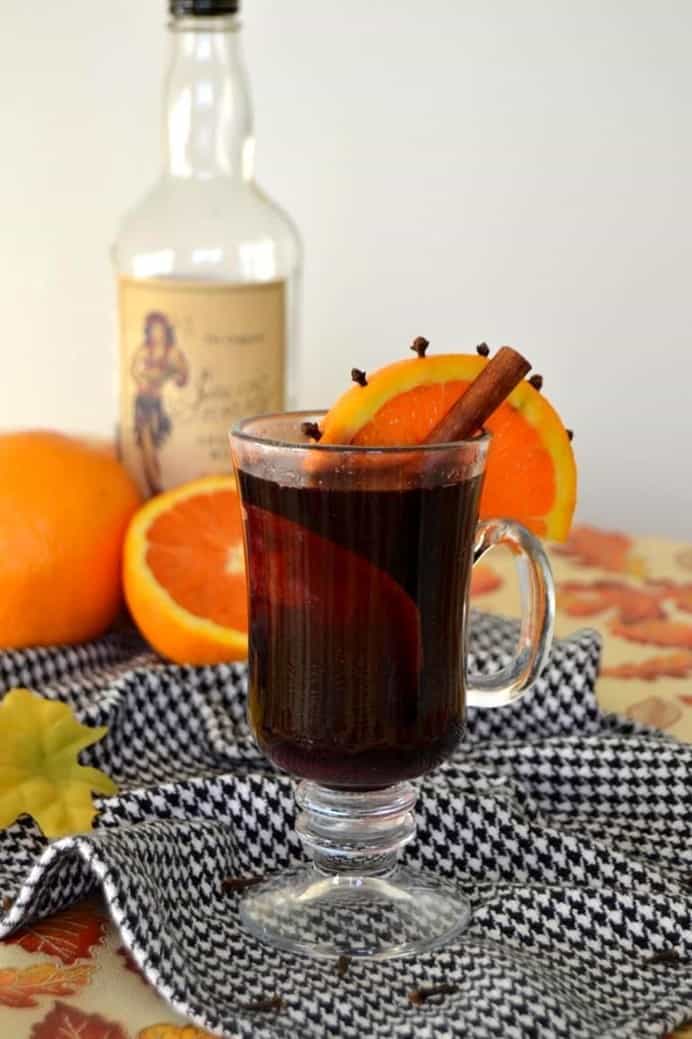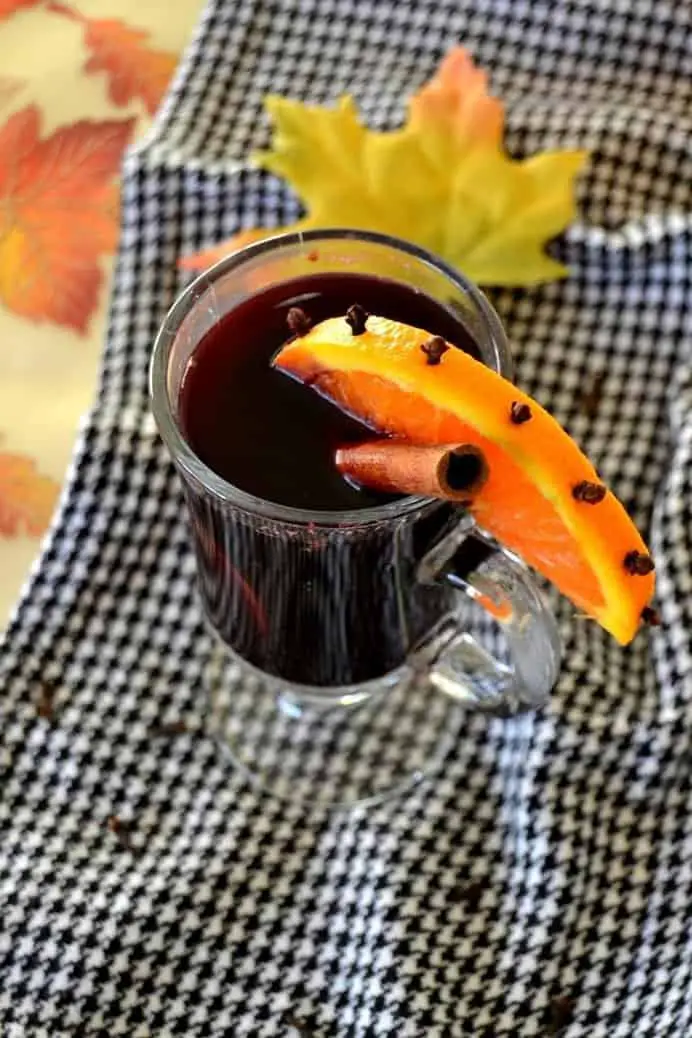 Enjoy responsibly!

P.S. A special thank you to Priscilla for mentioning that you would like to see a mulled wine recipe on the blog! I enjoyed making this as much as I enjoyed consuming it! ?

And to everyone else, feel free to leave me comments, messages, or emails if there's ever anything you can't find on the blog or something you would like to see me try! I do what I do for YOU!