Grapefruit Mint Spritzer (Non-Alcoholic)
When you shop through links on our site, we may earn an affiliate commission. This educational content is not intended to be a substitute for professional advice.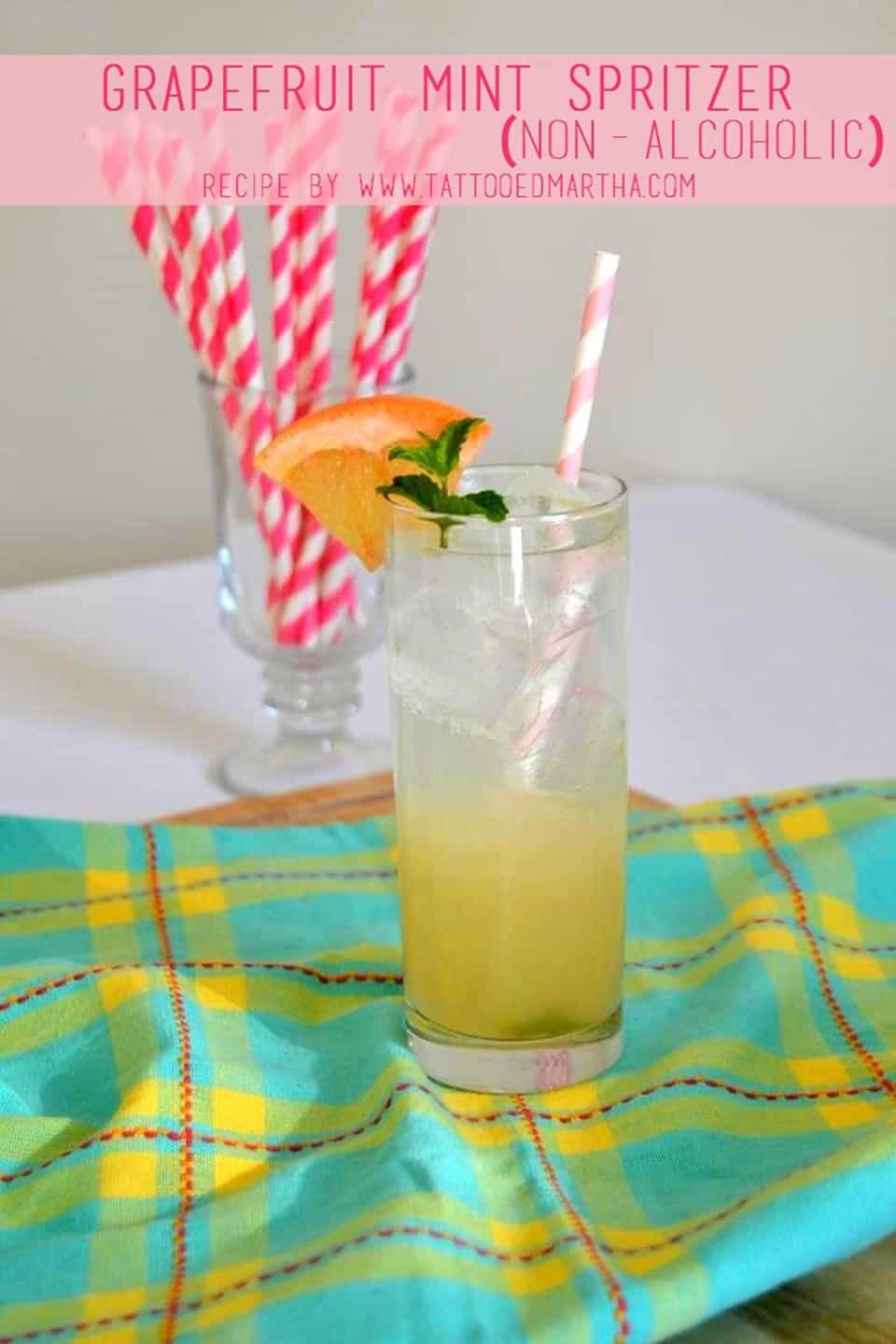 A little while back, Cheryl from 40 Aprons, asked me to participate in a virtual baby shower surprise for her good friend and fellow blogger, Melissa of A Teaspoon of Happiness. I was honored and excited at the chance to help celebrate this joyous occasion! Obviously some of my past boozy concoctions would not be too appropriate for a real baby shower, so I set out to make something light, refreshing, and family-friendly. These festive pink grapefruit spritzers are exactly that and of course easily adapted as a cocktail as well. Myself and several other bloggers have contributed recipes to help celebrate Melissa's baby girl's arrival this October so be sure to click through for their delicious dishes as well!

…..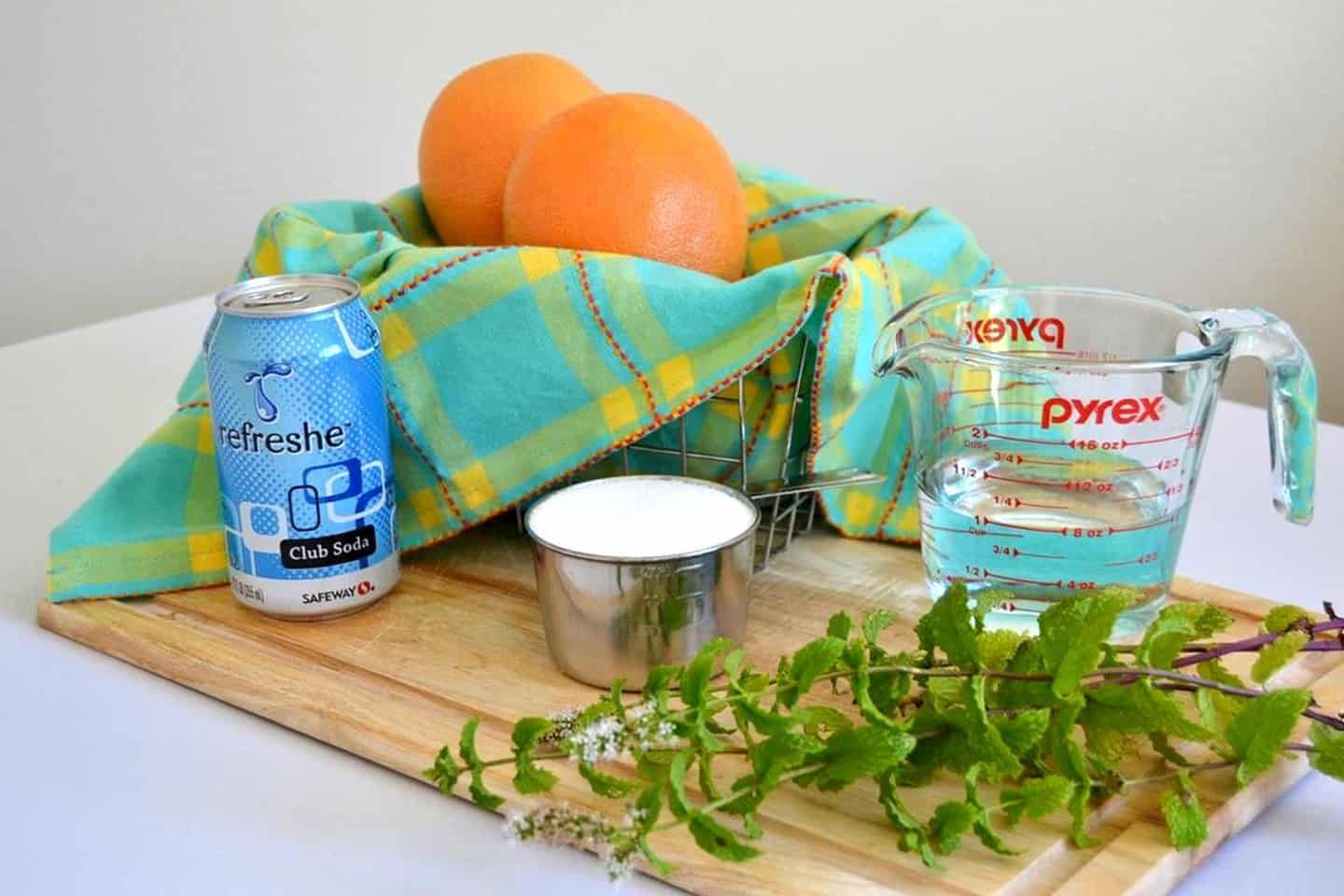 (makes 6-8 servings)

Ingredients:

1 cup water

1 cup sugar

1 cup fresh mint leaves, torn

4 pink grapefruits, juiced (about 2 cups of juice)

Club soda or sparkling water

Fresh grapefruit wedges and mint leaves for garnish

In a small saucepan over high heat, stir together water and sugar until sugar dissolves. Bring mixture to a simmer and then remove from heat. Stir in torn mint leaves and set aside to steep for 1-2 hours or until syrup is completely cooled.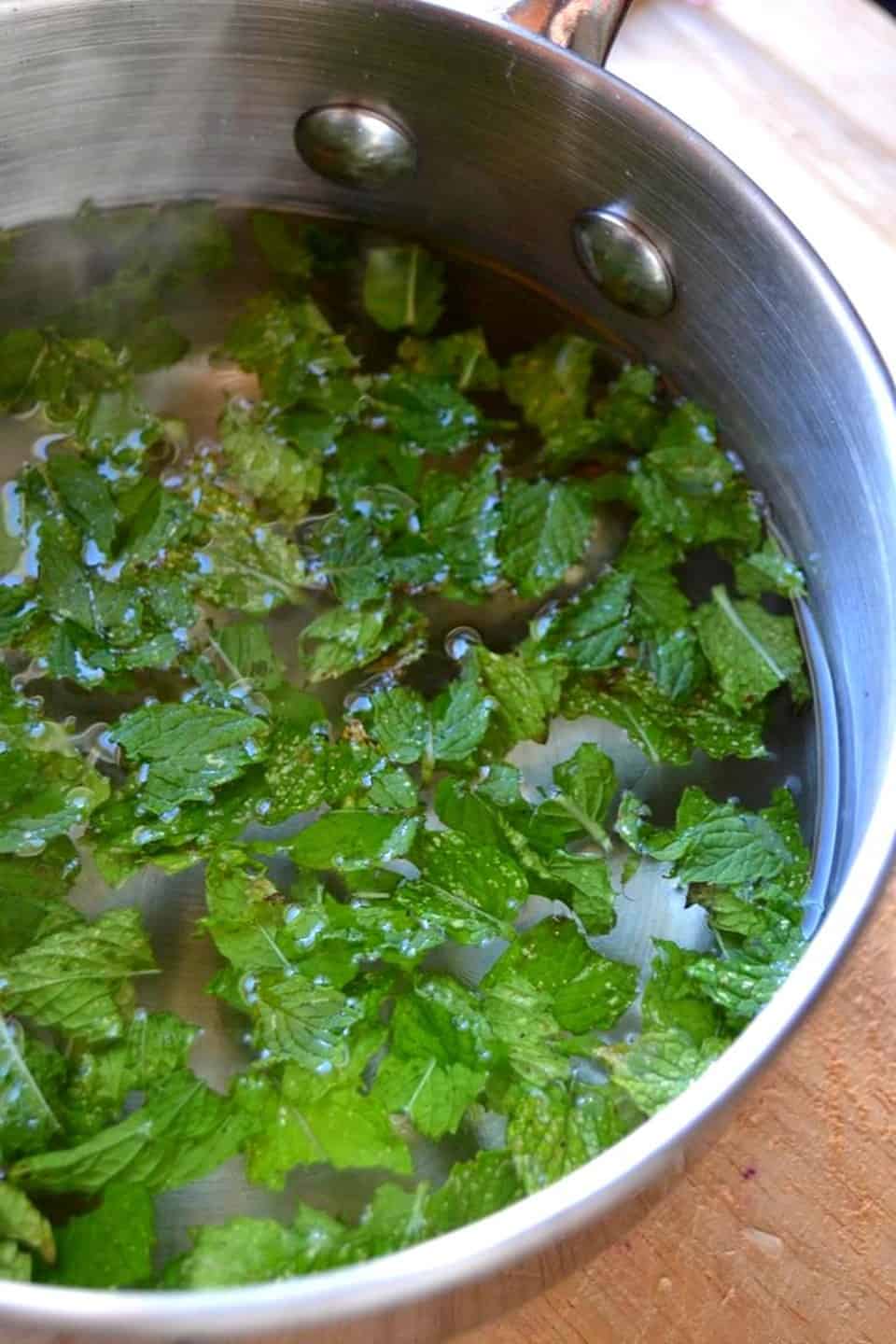 Strain syrup into another container and discard leaves.

Juice grapefruits into a small pitcher or glass measuring cup, cover, and refrigerate until ready to use.

When ready to put everything together, add ¼ of grapefruit juice and 2 tablespoons of mint syrup to an ice filled glass and lightly stir. And if you feel the need to spike yours, add 1oz of vodka or gin. Top with club soda, garnish, and serve!

…and speaking of babies, I turned around after photographing this to find my own little fur baby, Punk, snuggled up in her far-too-small-for-her cat perch!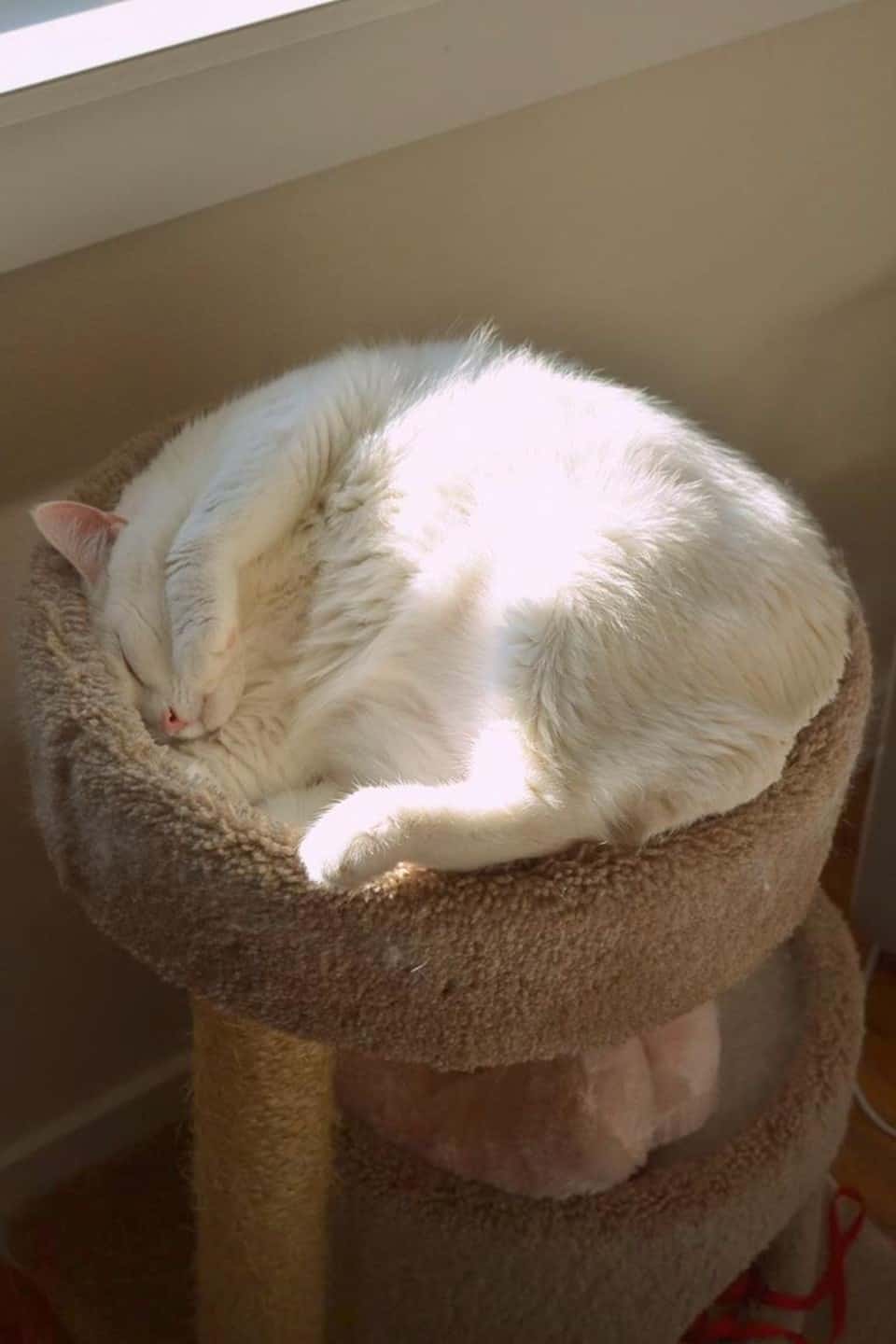 Enjoy! And congratulations once again to Melissa!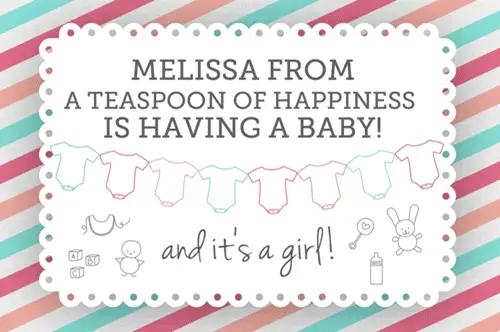 Grapefruit Mint Spritzer (Non-Alcoholic) from Tattooed Martha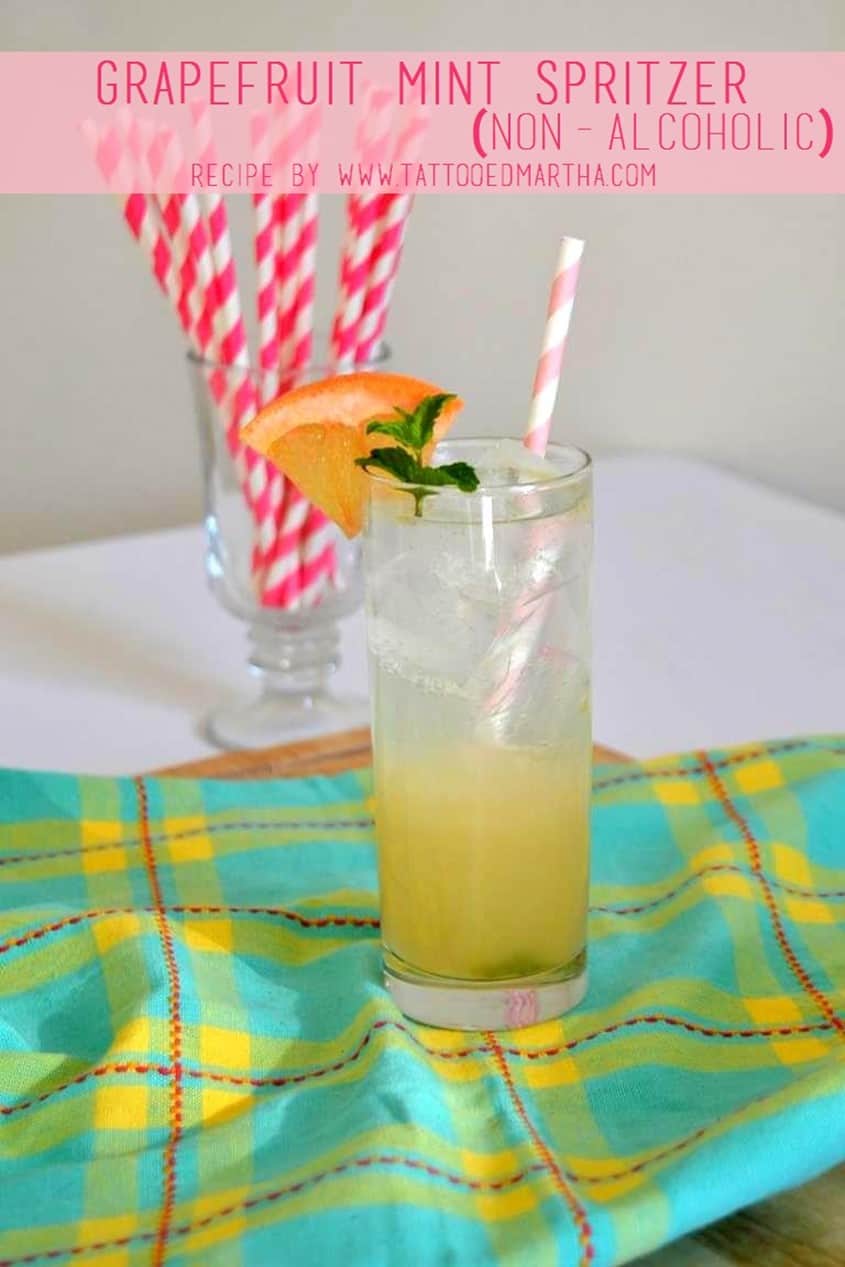 Chocolate Raspberry Pop Tarts (Vegan) from Yup, It's Vegan