40+ Mushroom Haircut Styles (For Both Men And Women)
When you shop through links on our site, we may earn an affiliate commission. This educational content is not intended to be a substitute for professional advice.
Mushroom haircut, also known as the bowl haircut had its first major explosion in the '60s and '70s of the 20th century. However, now that it's popular once again, it's fancied by both men and women who gladly visit professional hairdressers to give them the most authentic makeover. There are many reasons as to why mushroom haircut made its major comeback, but one of the reasons is certainly the ever-growing hype of K-pop singers and their style.
The mushroom haircut is a hairstyle that many guys don't want to remember, as it is still considered one of the most prominent haircuts in childhood, often prompting jokes and laughs. However, with the trend making a huge comeback in 2022, guys both younger and older will insist to have it.
The trend is more timeless now. That's because people with different facial complexities, hair colors, and styles boast the hairstyle, which means that the hairdressers and other artists can tailor the haircut in the way that will suit its wearer the most. That ultimately means that not everyone will have the old and dull-looking mushroom haircut.
How does the mushroom haircut look like? Some compare it to the tonsure, a practice of cutting the hair of priests, but it's much more modern and good-looking than that. When getting mushroom hair, your hairdresser will cut the sides of your hair short, under or above ears, while the top of the hair will remain longer.
There are various ways to style it. One way is to simply let the longer part fall over the short or bald part of the head. Alternatively, some curl up the top part and let it lay over the shorter part. Because this haircut looks like the head of a mushroom, it's also called a mushroom haircut.
If you want to keep up with this trend that came back just recently, but this time to stay, here are some of our picks on ideas on how to style mushroom haircut styles and which one would look the best for you. Continue reading through this article, and by the end of it, you'll certainly have the hairstyle to show to your hairdresser!
Mushroom Haircut: What to Consider?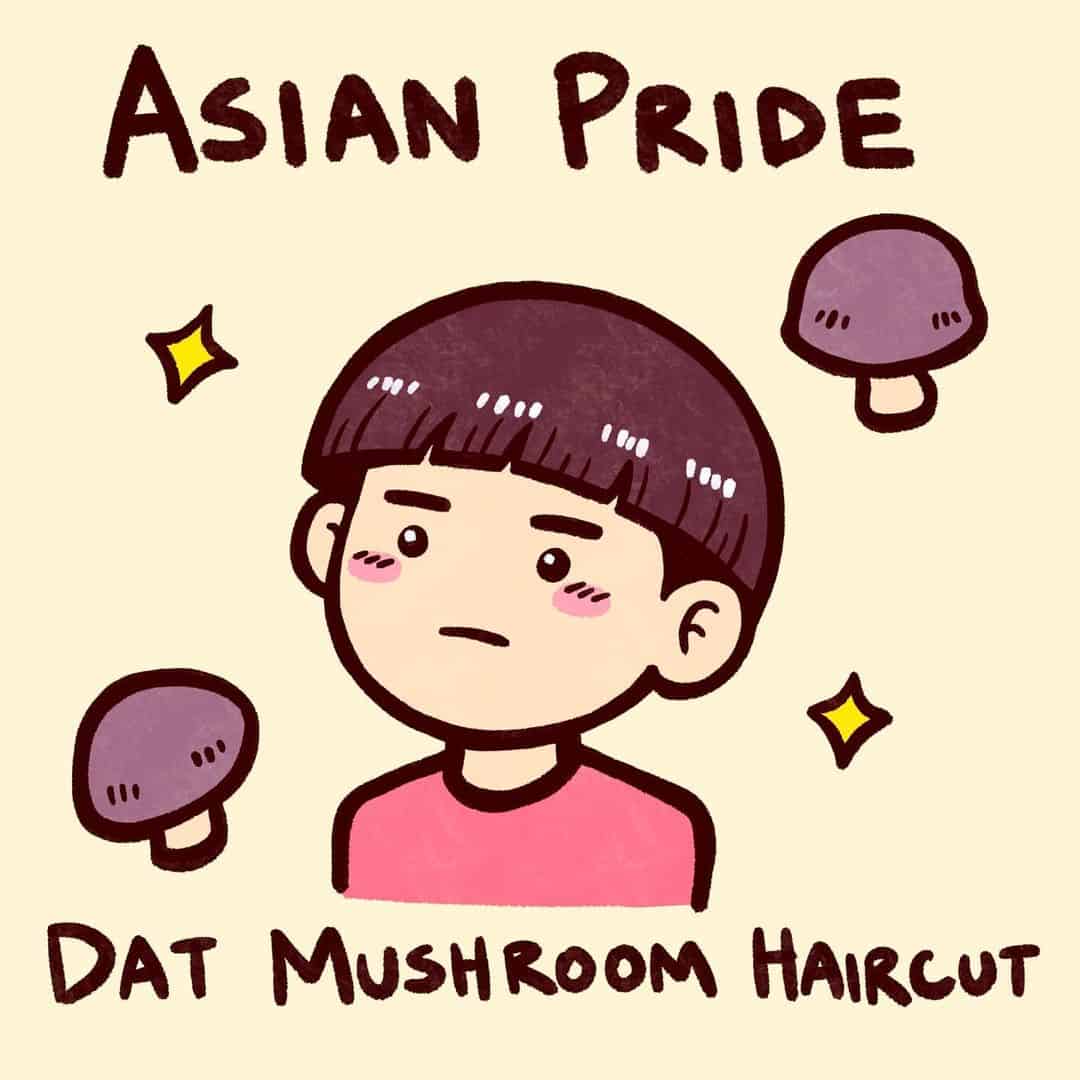 Below are some general ideas we picked on how you can style your mushroom haircut and make it feel more unique and authentic.
Consider The Type Of Face
One of the biggest obstacles in getting an ideal shorter hairstyle is what people think goes the best with short hair. That being said, people with longer or oval faces have always been encouraged to enjoy all types of hairstyles, while those who have round and square complexity should focus on longer hairstyles that would obscure the shape and width of their faces.
In the same way, people with the latter facial complexity were discouraged from getting a hairstyle that has fru-fru, bangs, or anything short on the front, close to the face.
Unfortunately for people who go by those stereotypes mushroom haircut is all about bangs, and hair length that matches that of bangs. That discourages many people with square or round faces from getting this haircut, while it may work ideally for people who have oval faces.
Here's our take on how to style mushroom haircuts for different face shapes.
Straight Mushroom Haircut – Oval, Long, Diamond, Round, Square, Pear, Heart
Sharp Mushroom Haircut – Oval, Long, Diamond, Pear, Heart
Mushroom Haircut With Long Bangs – Oval, Long, Diamond, Square, Round
Mushroom Haircut With undercut – Oval, Long, Heart, Pear, Diamond
Curly Mushroom Haircut – Oval, Oblong, Square, Heart, Pear
Mushroom Hairstyles For Men
Mushroom hairstyle is an easy way to style hair, which makes no surprise as to why it's back to the center of the focus, with so many men wanting to style hair easily and not waste time on expensive gels and other equipment. However, different styles of mushroom or bowl cut may be more or less difficult to style.
Below, we displayed the most popular mushroom hairstyles for men. They are not in some particular order of popularity, as we believe that style comes naturally to all of us. Make sure to check them out and see if your or your future hairstyle is on the list.
Blonde mushroom haircut with faded lower hair
Curly Mushroom haircut
Mid mushroom haircut with sharp fade
Mushroom haircut with multiple fade layers
Mushroom cut with taper fade
Short Wavy mushroom cut
Thick Mushroom Haircut
Mushroom Haircut brushed to the side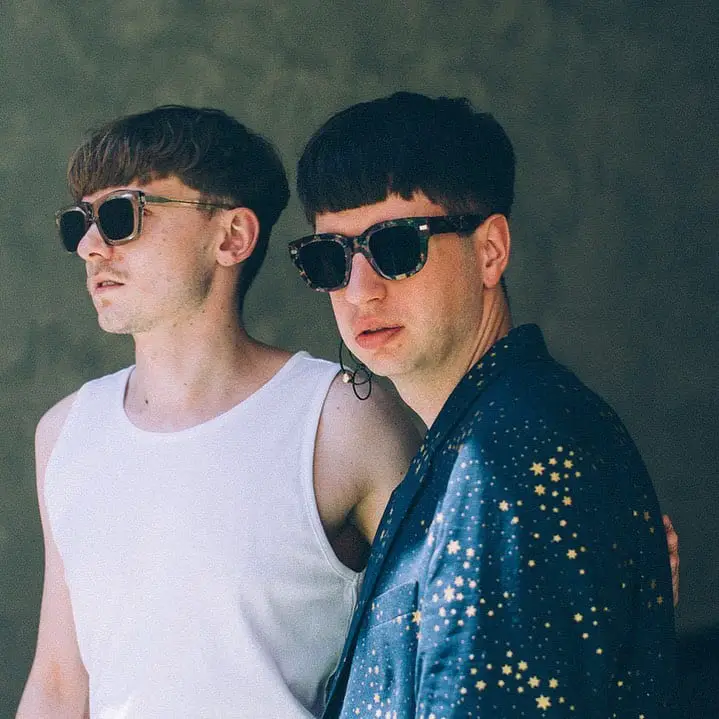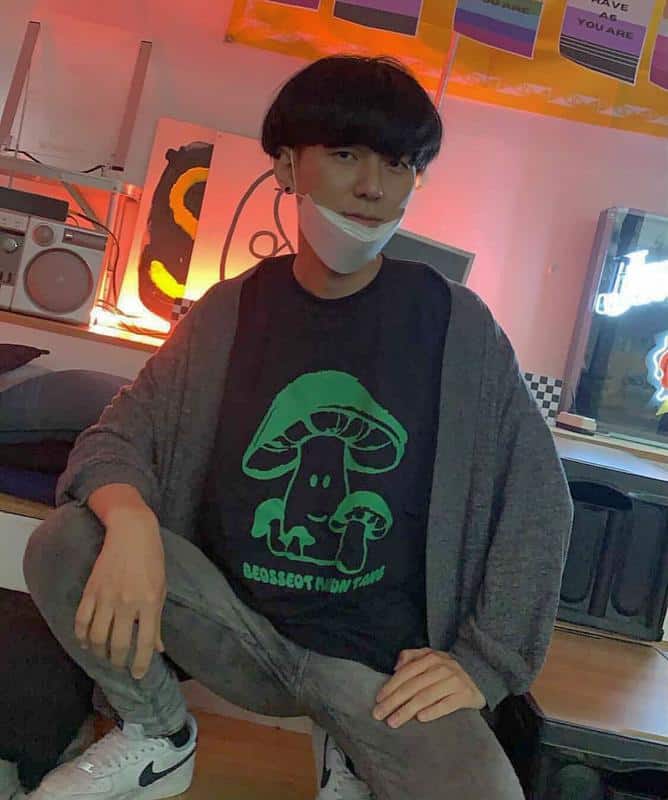 Mushroom Hairstyles For Women
Even though mushroom haircut was widely popular for a lot of young boys, some bold women can style and boast this sexy haircut with confidence and power. That's why we decided to give a list of the most favored mushroom cuts for women that will make you drop your jaws open.
Pixie-like mushroom hairstyle
Round Mushroom with rough fade
Long Mushroom Style
The Parisian mushroom haircut
Blunt undercut mushroom hairstyle
Vintage mushroom haircut
Shaggy mushroom haircut
Curly mushroom haircut
Mushroom hairstyle with long bangs
Straight mushroom haircut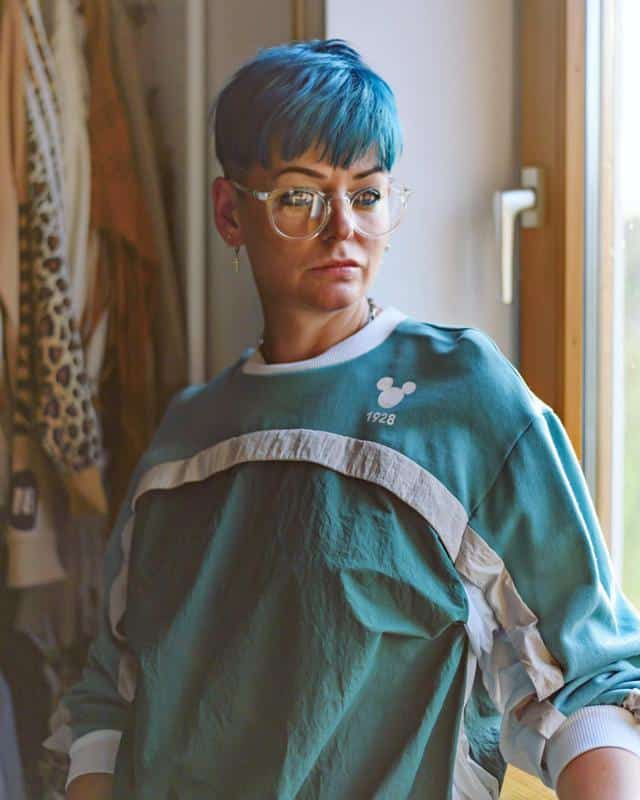 Natural Or Dyed Mushroom Haircut?
Because of its simplicity, many people go for the mushroom haircut on their natural hair, especially men. However, the modern version of the Mushroom haircut is not all about natural hair. Some people choose to just bleach the hair and add some minimal dye.
However, some people want to embrace odd colors that are not used as much every day, and they're uncommon to see. That being said, you'll easily see some person boast a mushroom haircut with the mermaid hair, or even some pastel gradient or hair dye that will make them stand out.
Of course, both natural and colored hair is cool. It only comes down to what your preferences are and what you think will look better with your own clothing style and overall appearance. You can always make a mix of the two and enjoy the best of both worlds.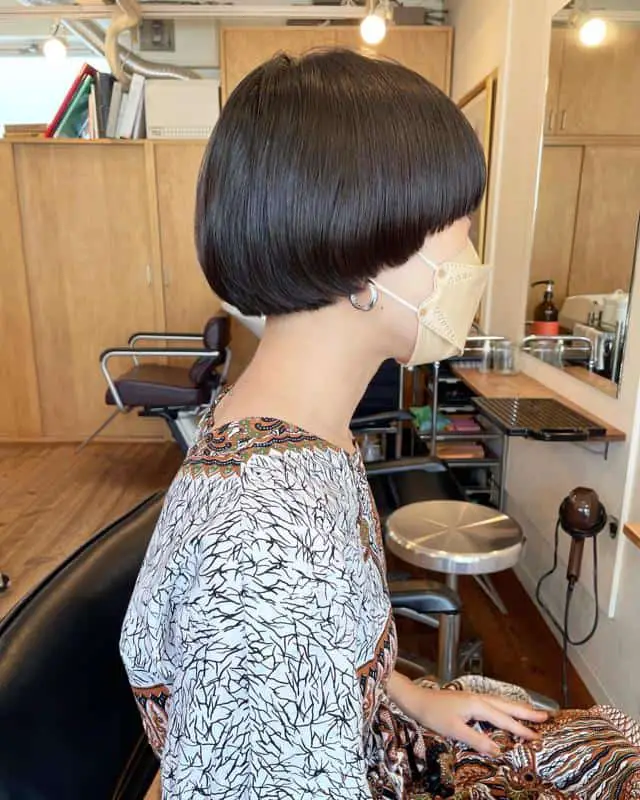 Best Mushroom Haircut Style Ideas
We hope that the ideas above helped you get a general idea of how you want to style your current or future mushroom haircut. Here are some of the most popular hairstyles we picked that can work as an ultimate ideal, or inspiration for your hairdresser to turn your hairstyle into a work of art.
Straight Mushroom Haircut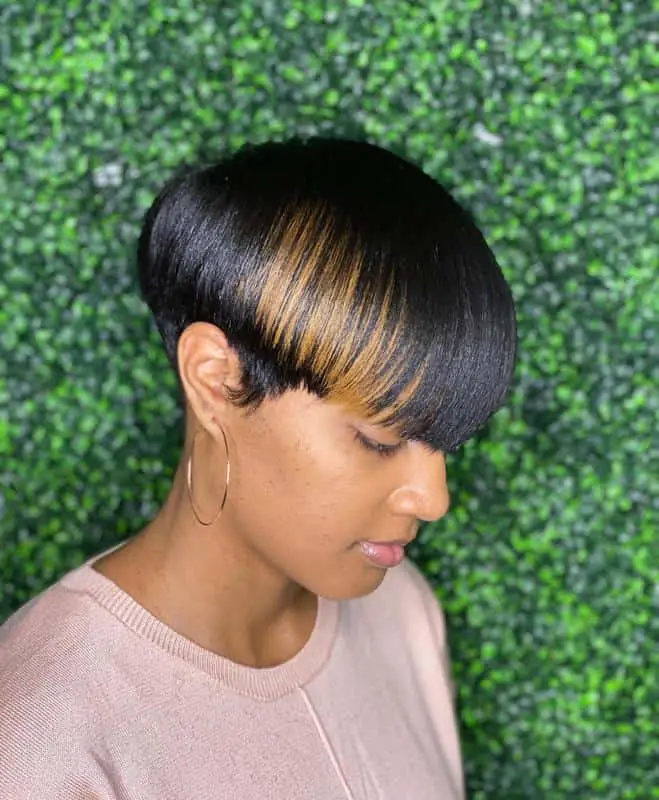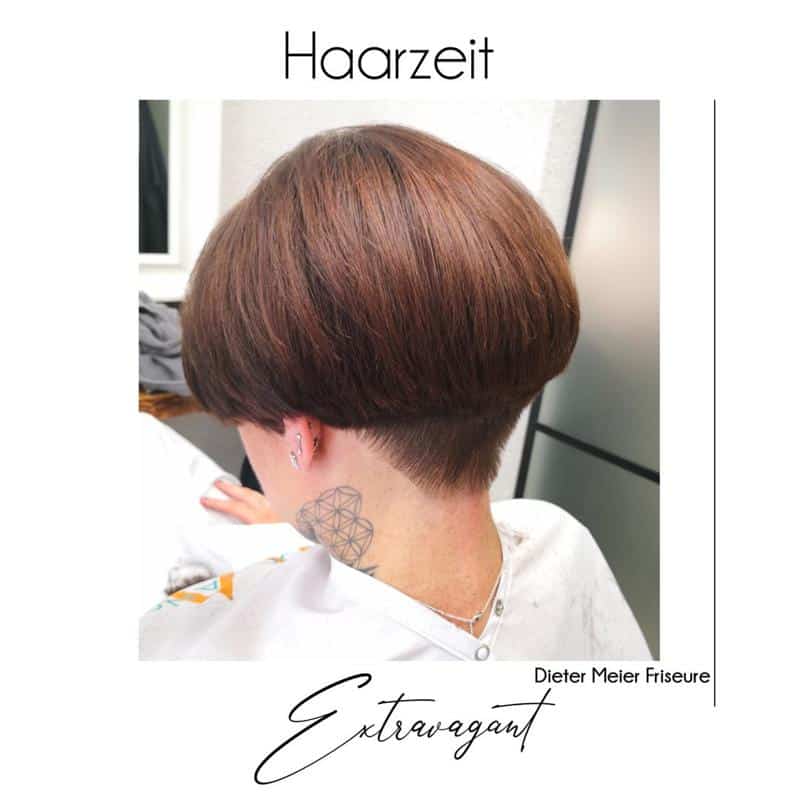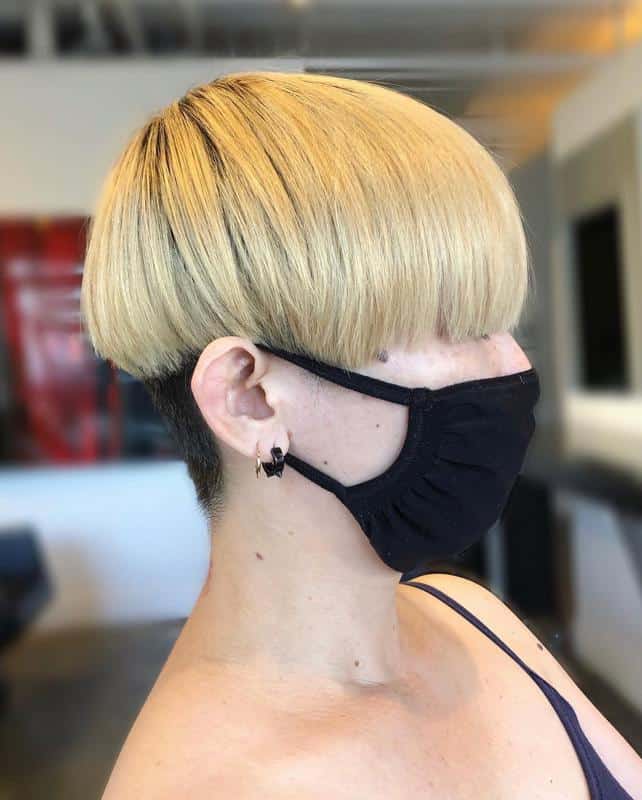 A straight mushroom haircut feels blunt, yet somehow bold, confident, and powerful. It is the most contemporary type of mushroom haircut, and it's favored by both men and women who want to feel strong and respected. This hairstyle goes great with both lighter and darker tones, regardless of whether you boast natural hair or dye it.
We believe that it'd also go great with oddly colored highlights, whether they are more vivid or pastel. People in the picture boasting this hairstyle look quite happy, with straight haircuts fitting into their styles perfectly.
A straight mushroom haircut may require your hair to be a bit longer than if you were cutting your haircut on a traditional mushroom haircut. Also, having naturally straight hair would make a lot of things about styling easier. Still, even with curlier or wavier hair, there's nothing that the hair iron can't fix.
Mushroom Haircut With Bangs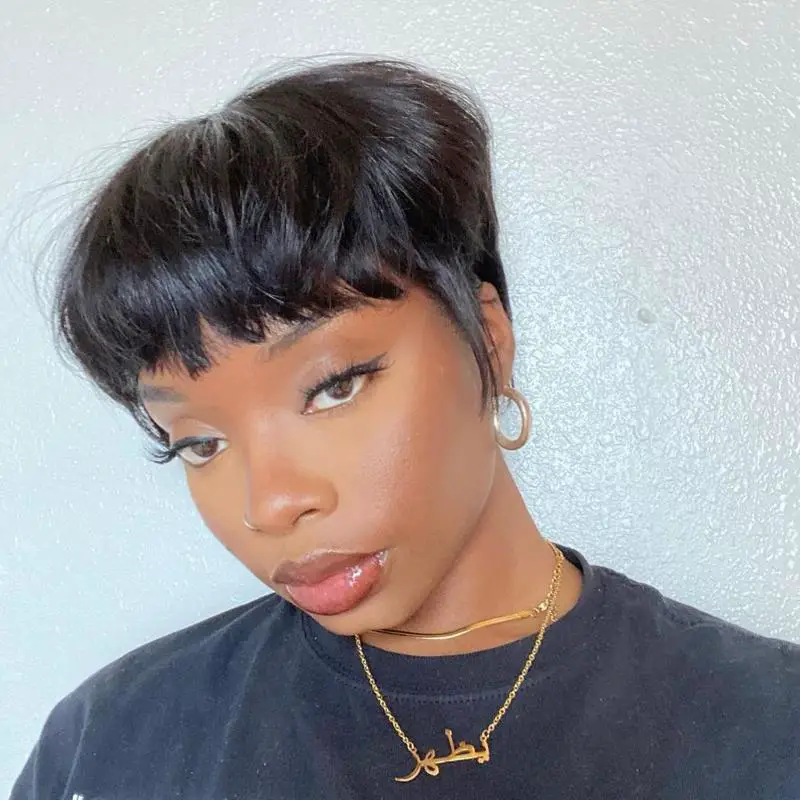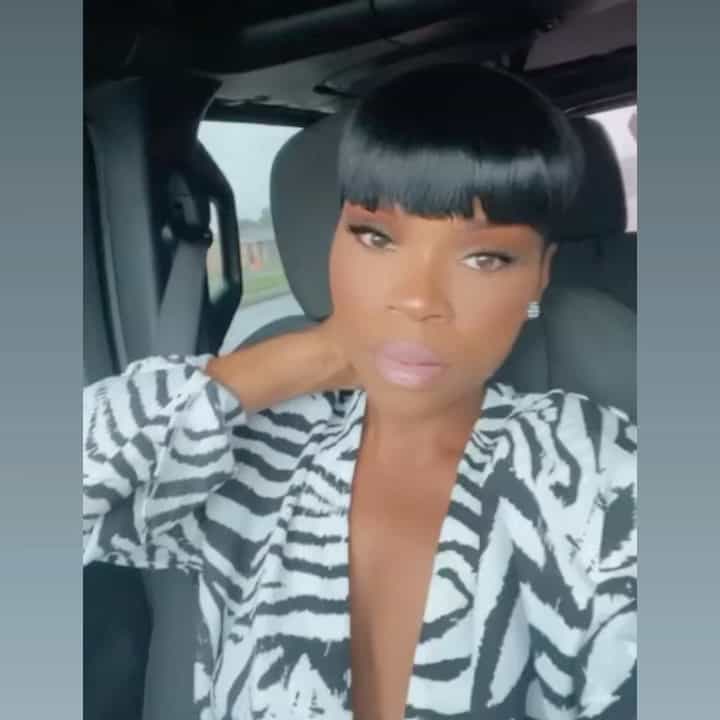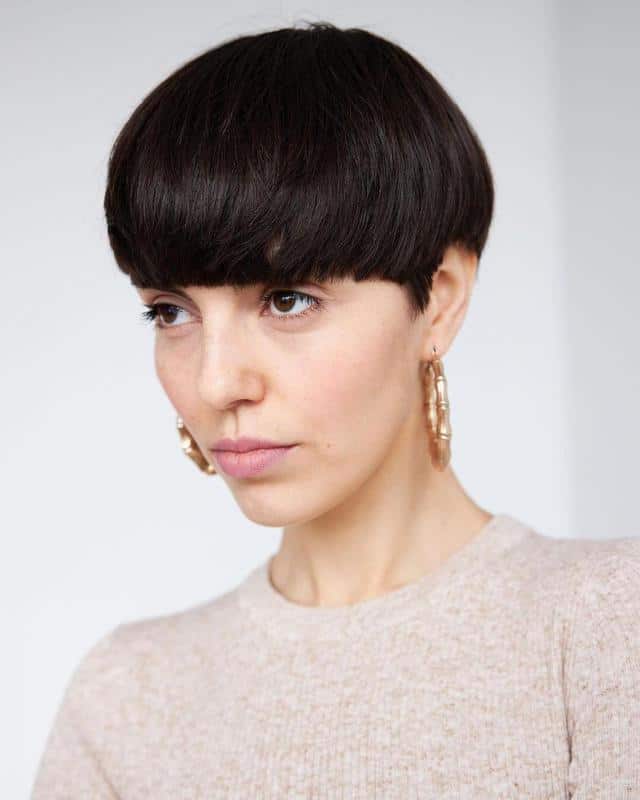 Whether you're looking for a shorter or longer version of the mushroom haircut, you can't go wrong with leaving bangs. Of course, bangs are some of the most essential parts of the mushroom haircut, but it all comes down to how you style it, and how it makes you feel.
A lot of people boasting mushroom haircuts want to make their bangs stand out and make a slight difference in how much cut they are and how you style them.
You can go with both shorter and longer bangs, although the longer bangs would allow you to style your hair differently if you'd grow tired of the traditional bowl haircut. Longer bangs give it a more pixie-like touch, which is something you may enjoy more when it comes to boasting the mushroom cut.
Choppy Mushroom Haircut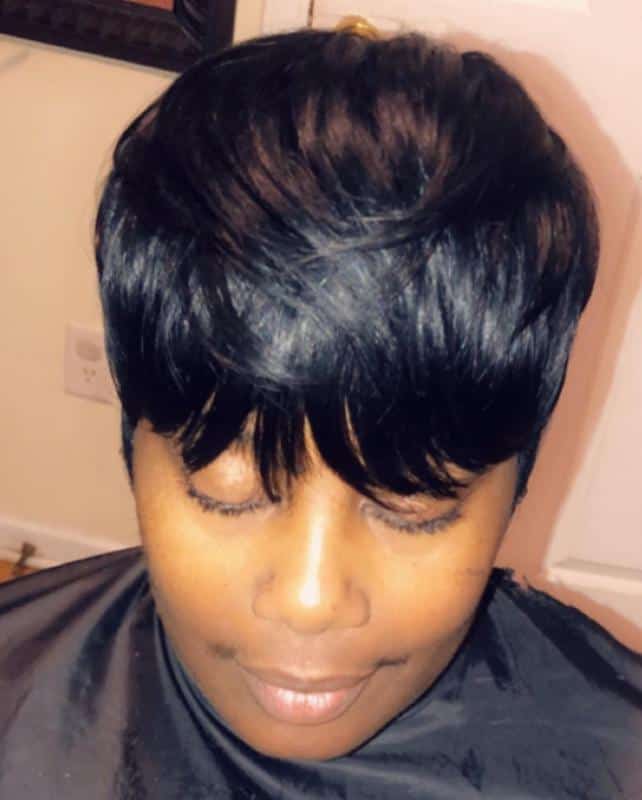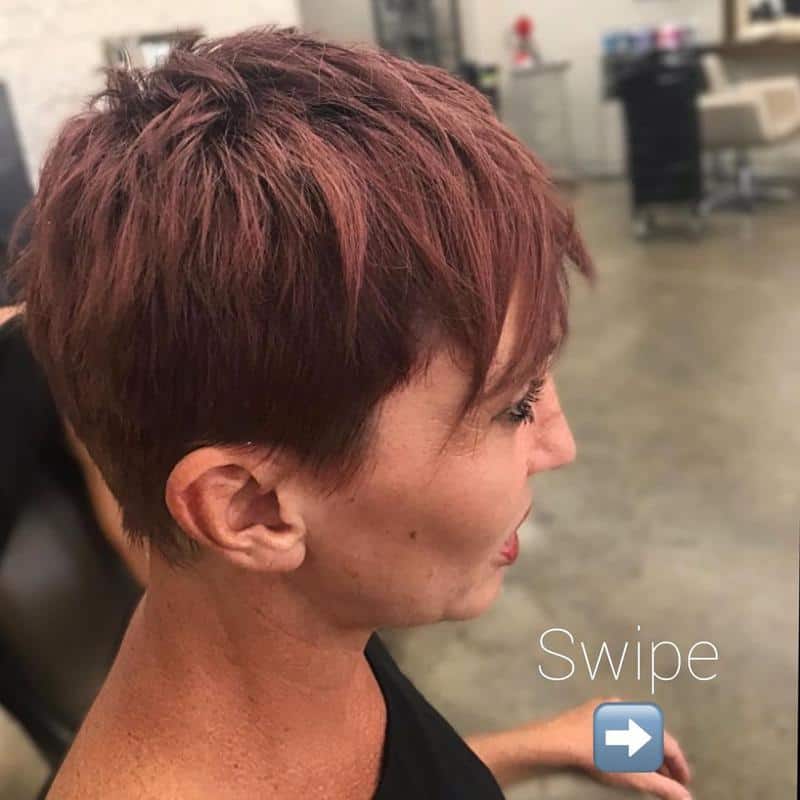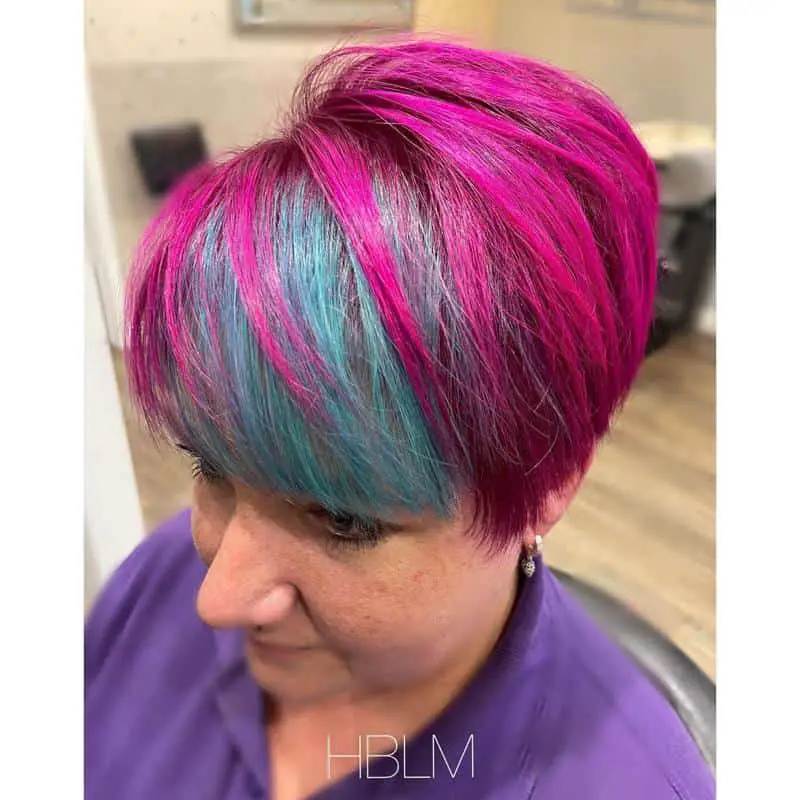 Choppy mushroom haircuts may be more popular among guys who are trying to look messy or spontaneous. However, given that the mushroom hairstyle is growing among women, in particular, some women are also enchanted by this innovative and restless hairstyle.
A chopped mushroom haircut may make you look more boyish because it's shorter compared to most mushroom hairstyles. However, if you will choose how you style it smartly, it'll make you more spontaneous, and feminine in the process. Combine this hairstyle with some bold makeup, and you can't go wrong with chopping the bowl!
Mushroom Haircut For Guys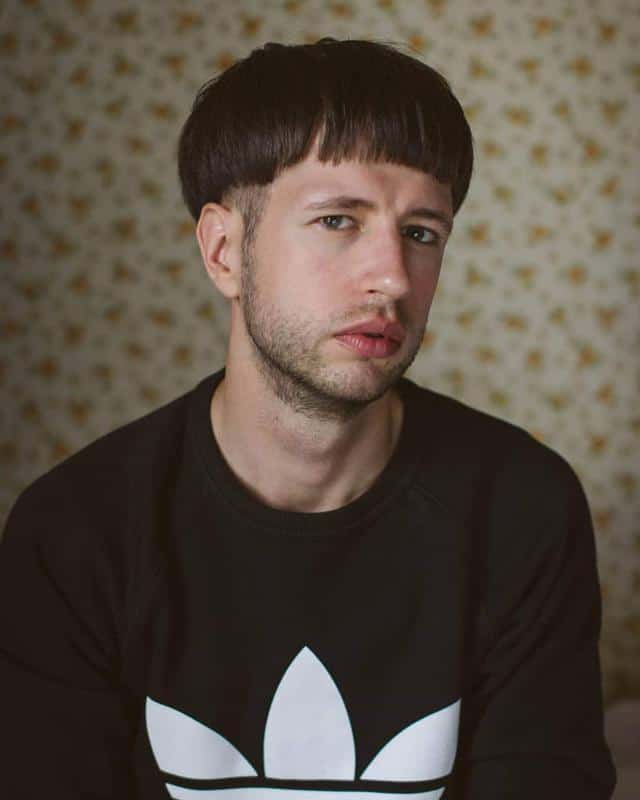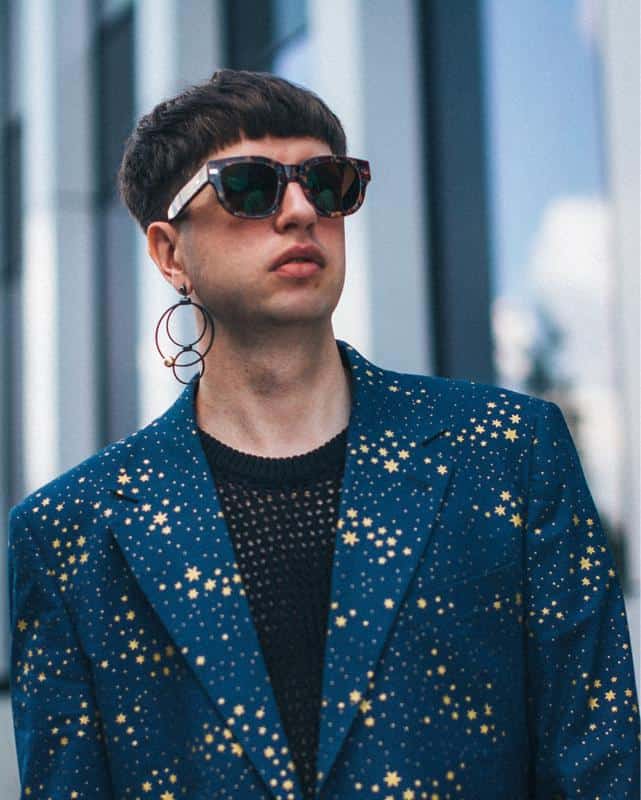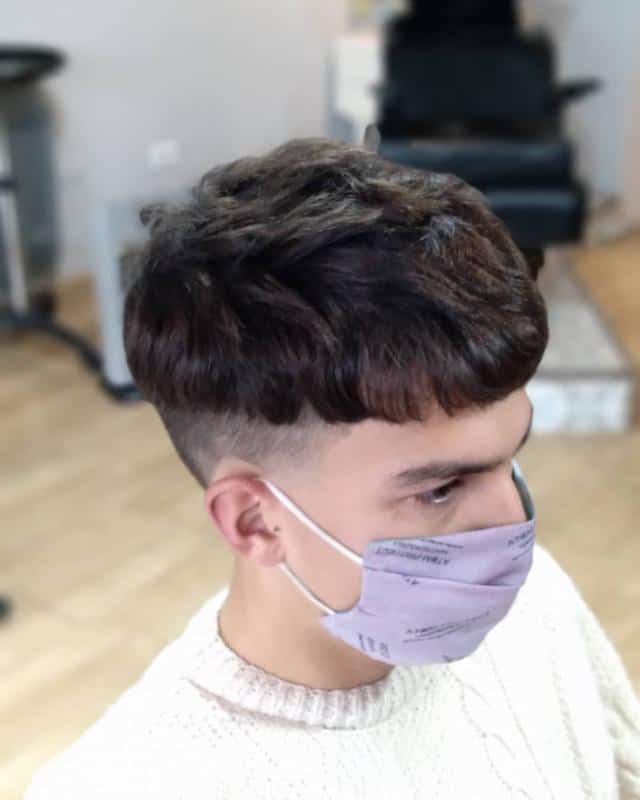 You can never go wrong with choosing a mushroom haircut. Every boy who's ever wanted a bit longer hair had mushroom or bowl cut at first. Above are some haircut styles for guys that you may fall in love with.
You'll notice that they're all different and unique in their way. However, one thing that makes them similar to one another is that you can choose how to style them to make yourself look more authentic. The above designs are ideal for natural hair color. Still, if you like to pull highlights here and there, you can't go wrong with these styles.
If you like to add fashion details such as sunglasses or piercings, these hairstyles may make you look geekier, but also bolder and touch in the process. Try some of these haircuts and let us know how they helped shape your face complexion.
Mushroom Hair With Undercut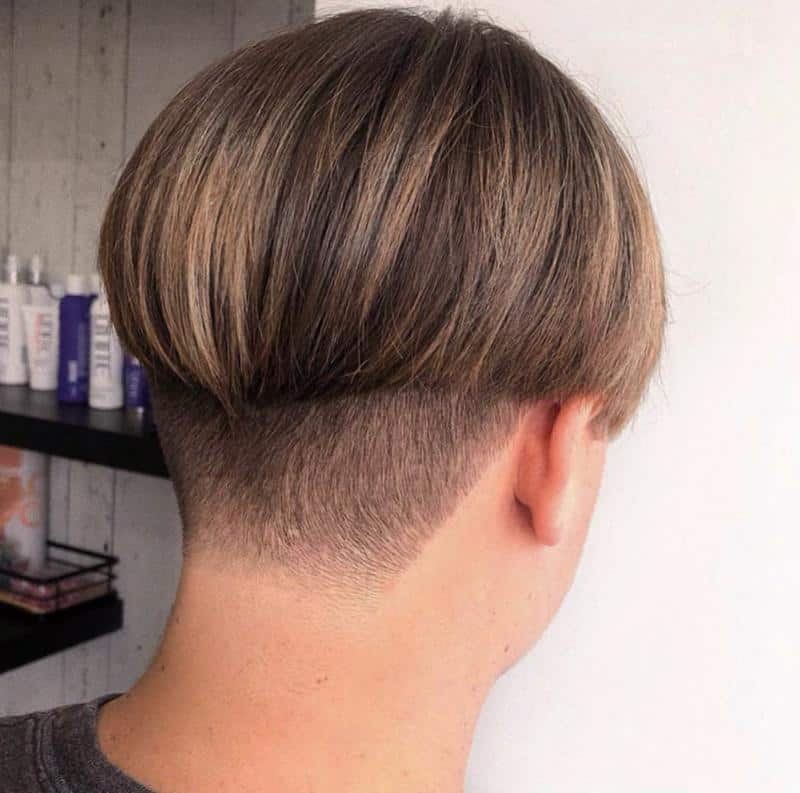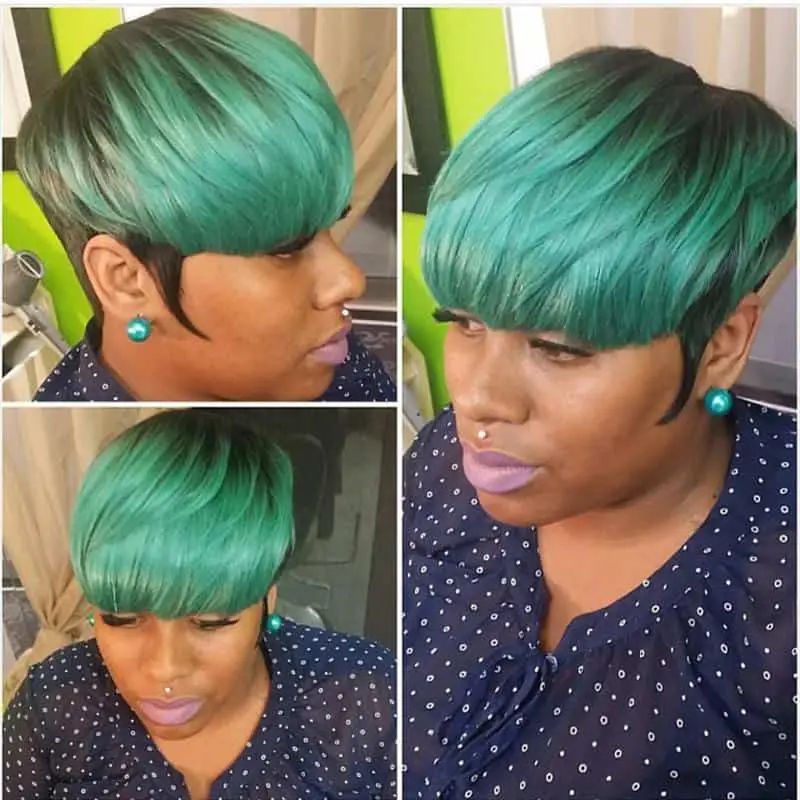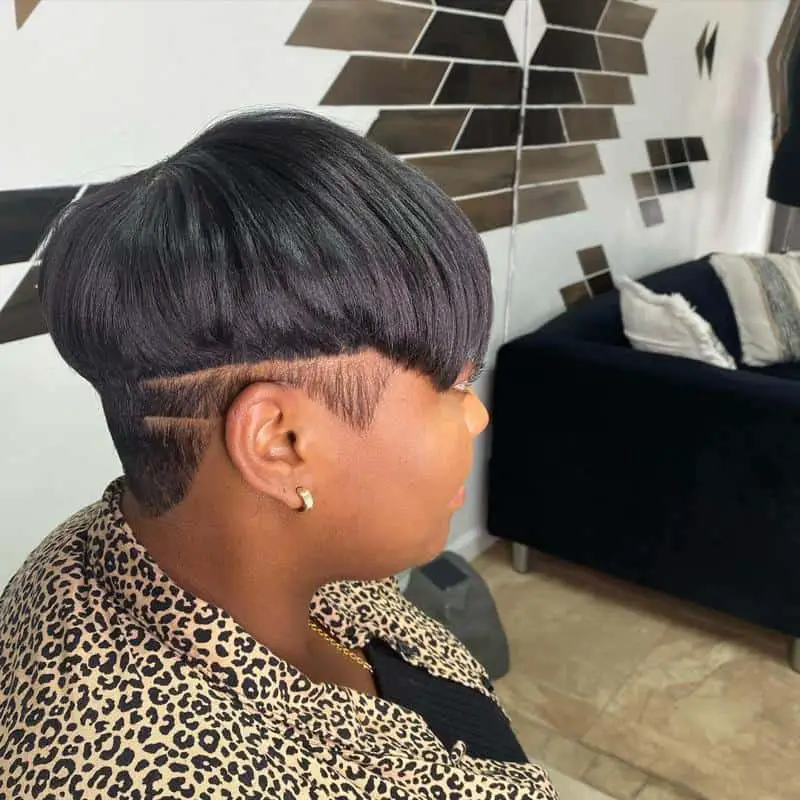 One of the creative ways to experiment with mushroom hairstyle is to add some undercuts. Undercuts became super-popular over the last 10 years, in both men and women. It adds more to the hipster style but also contributes to a more unique and authentic look.
Combining mushroom haircuts with other hairstyles is more than possible, and now you can see how. The undercut is one of the best ways to combine with, especially because the hair you cut under the hairstyle will continue to grow so you will have to style it regularly.
You can also add some lines and trim some patterns or lines like was shown in the third image. You can also get creative and dye your hair in some crazier colors to add an accent to your overall hairstyle.
Vintage Mushroom Haircut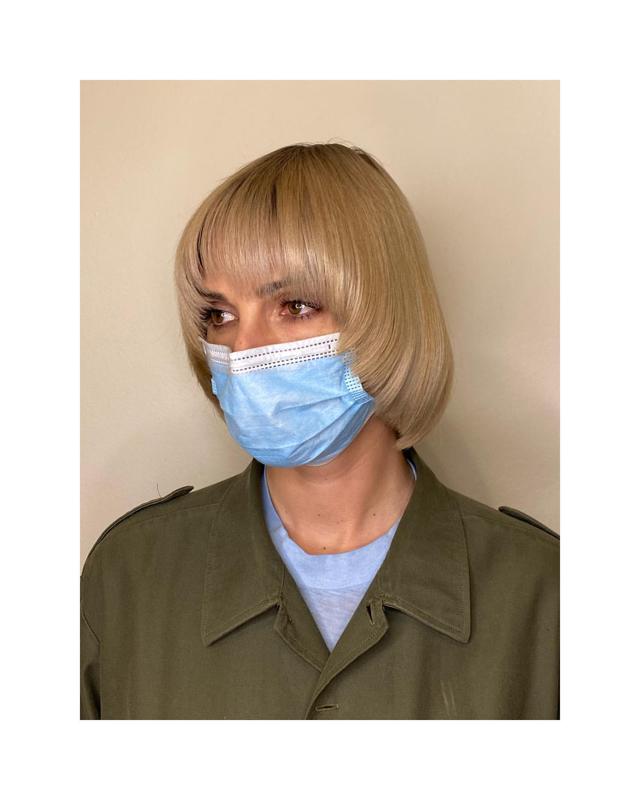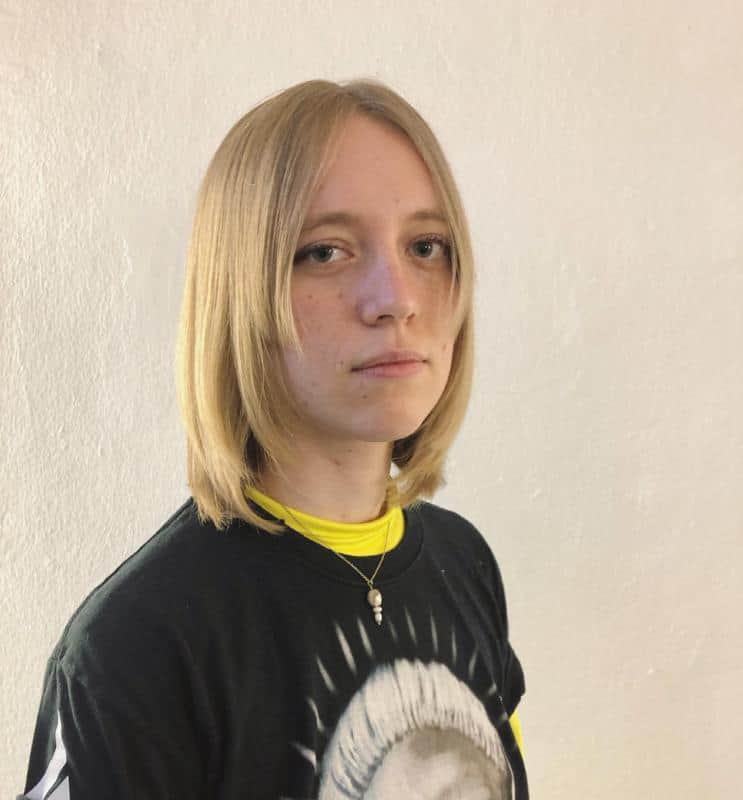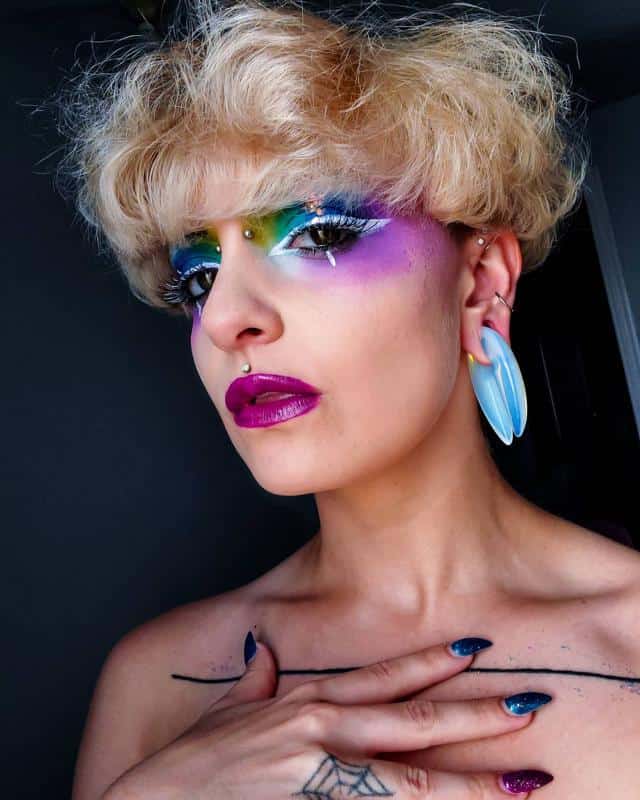 If you've ever watched older movies from the '70s and early 80's you'll remember how odd were the hairstyles. In women, they often resembled of mushroom haircut. After all, Beatles at the time were quite influential on the masses, so both men and women alike were great fans of implementing mushroom or bowl haircuts in some shape.
Colorful Mushroom Cut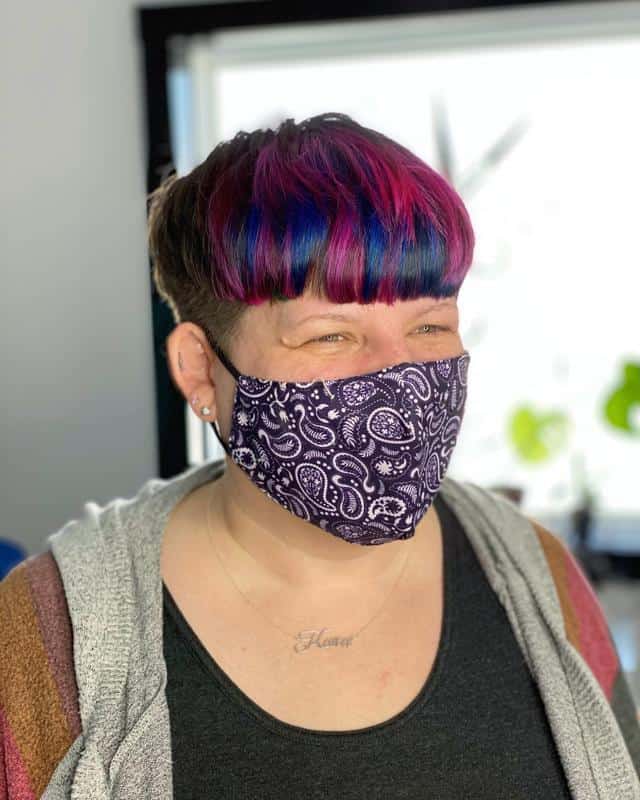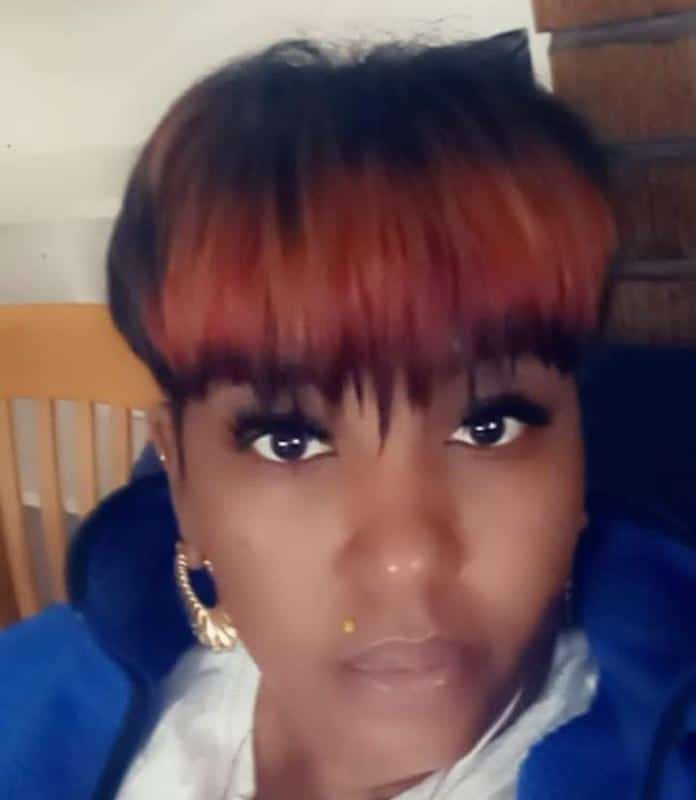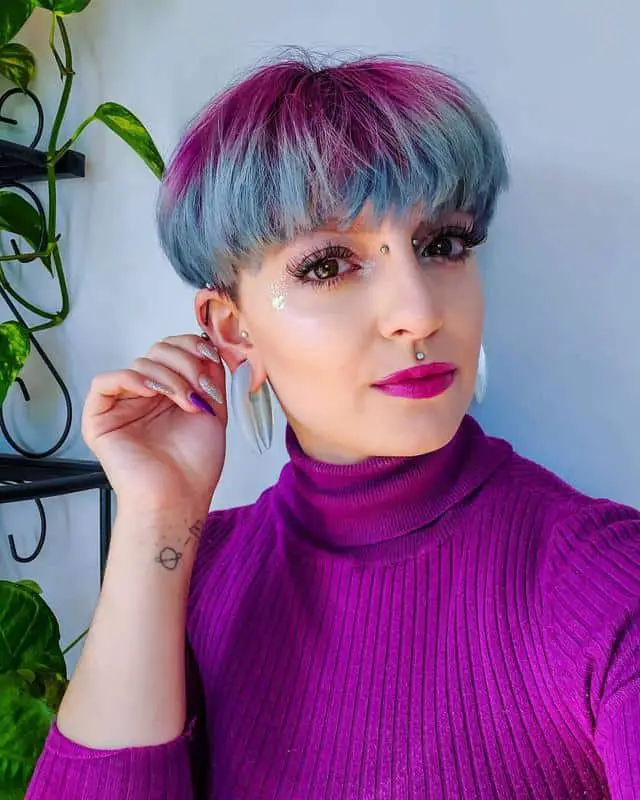 The mushroom haircut is quite a creative hairstyle. People who get tired of the monotony of natural hair colors and tones can experiment with the layers of their haircut, as well as different highlights, and turn them into various colors.
However, opinions and preferences are different. While some prefer to put a few highlights, or just cover bangs with some color, some people get more creative and enjoy adding layers of different colors in the hair. If you're one of them, you should check the three pictures we shared above and see how a few different tones can change your entire haircut and make your face appear happier and brighter.
It doesn't matter what colors you'll experiment with. However, as you can see in the picture, a combination of blue and pink or purple feels quite charismatic and is practiced by a lot of people. We're sure that you can always fit the favorite colors of your own.
Pixie-like Mushroom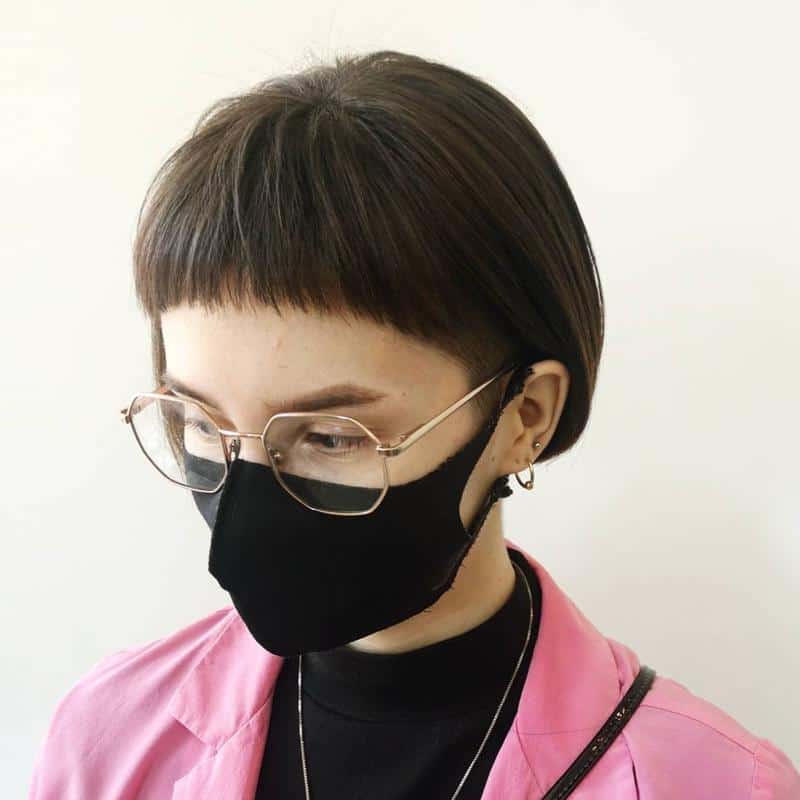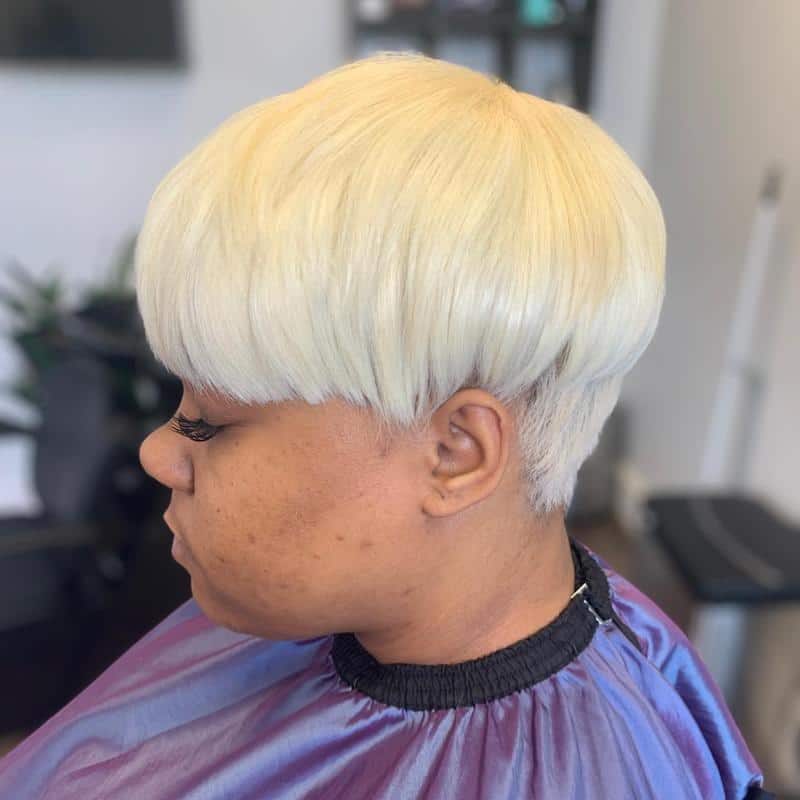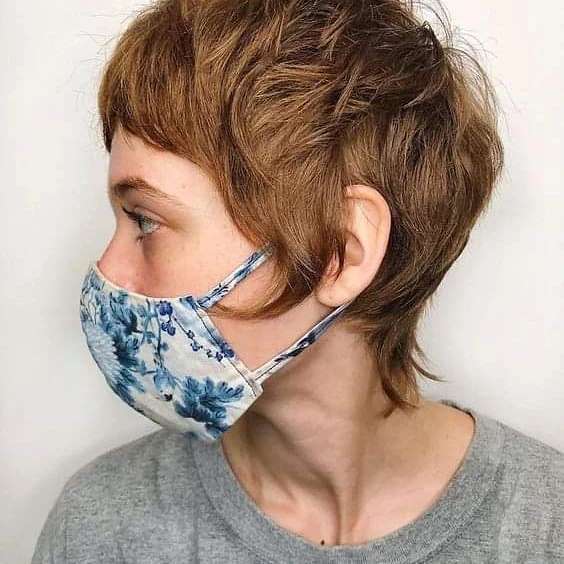 Mushroom, or bowl cut, and pixie hair are two hairstyles that became quite popular among both men and women, especially over the last two years. The use of two hairstyles became even more popular during the early quarantine times in 2020 when everyone became obsessed with cutting their hair short.
We think that both of these hairstyles look magnificent, especially when you combine them up and make the final cut look mesmerizing and attention-grabbing. Will you try the pixie-like haircut and let the most beautiful points of your face become visible and prominent?
Long-Blunt Mushroom Cut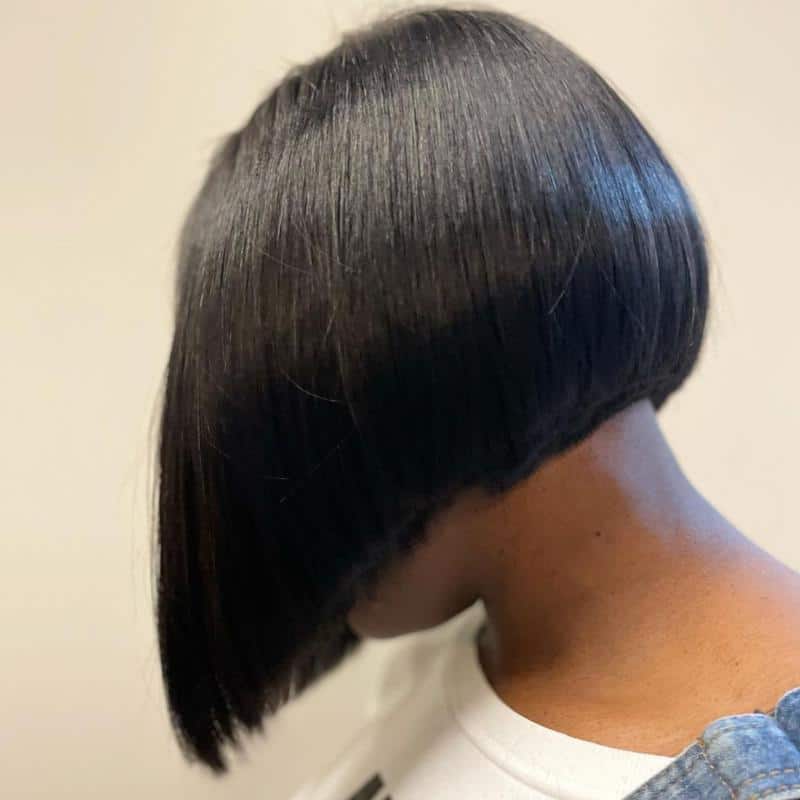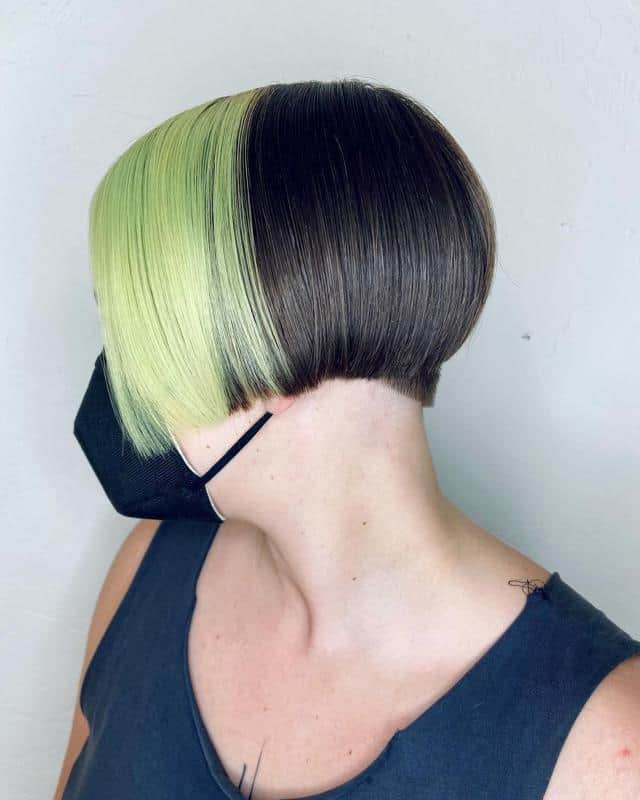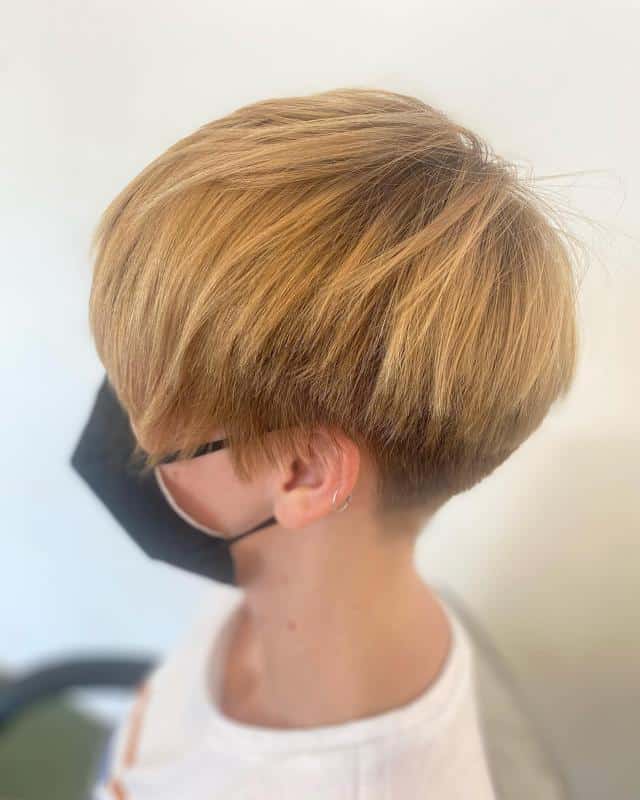 Not everyone is ready to give up the length of their hair, even if the mushroom cut is their preference. Blunt edges are also harder to make, which can make the whole process more difficult. That's why you need to find a skilled hairdresser who will make an outstanding masterpiece of your hairstyle. You can go for a solid color or add highlights to add more appeal to your hairstyle.
Short Mushroom Hair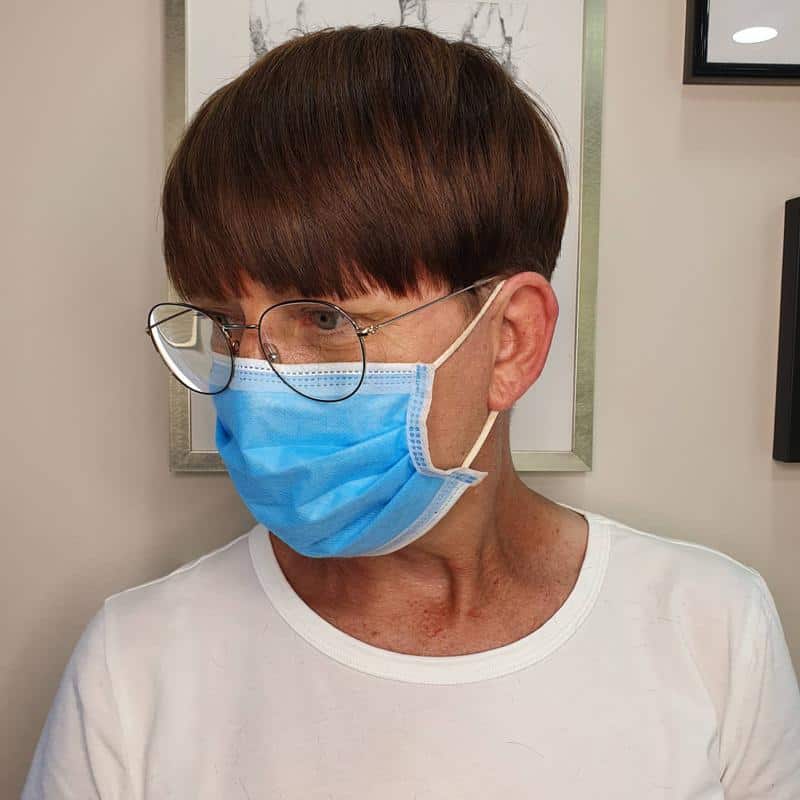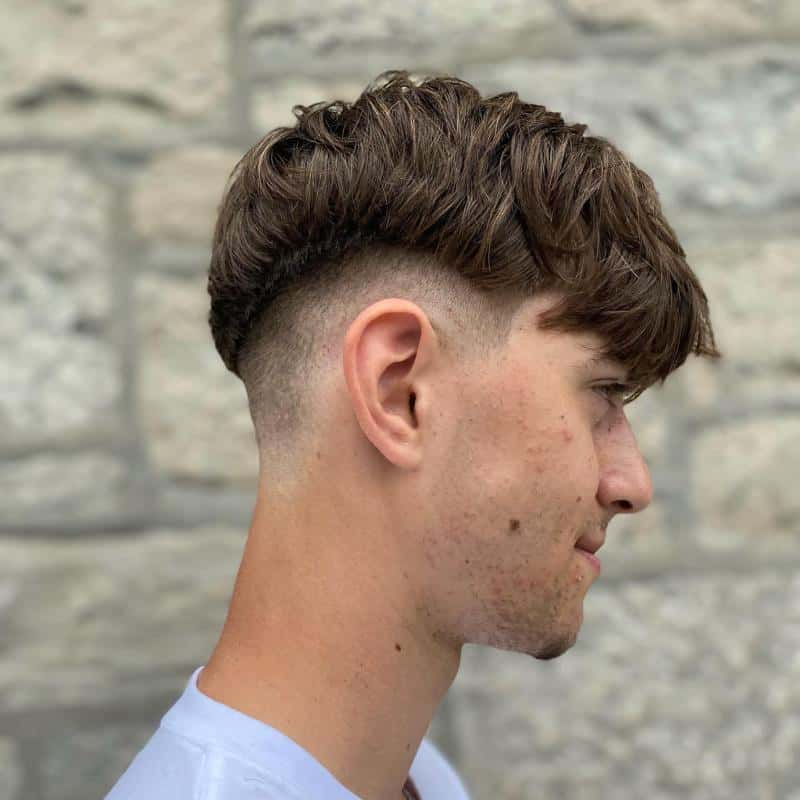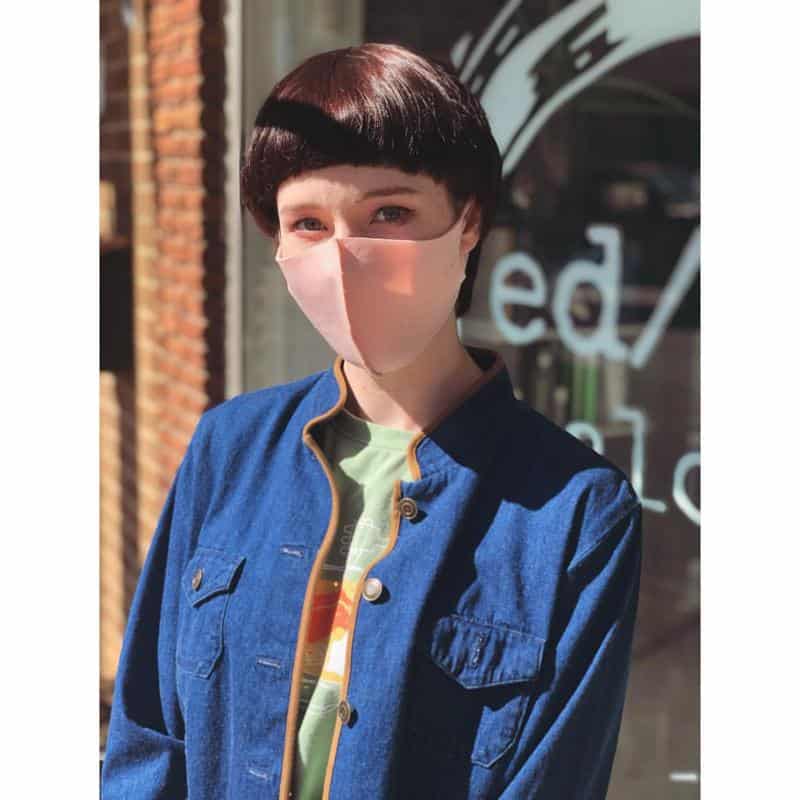 At the same time, be it blunt or sharp ends, not everyone is a fan of medium-length or longer bowl cuts. That's why some people ask their hairstylist to add a few more cuts to make the hair super-shorter. This practice may be more common among men. However, also women prefer it, as long as they can style their hair differently and experiment with various styles that would add more accent to their eyes, lips, or some other part of the face.
Curly Bowl Cut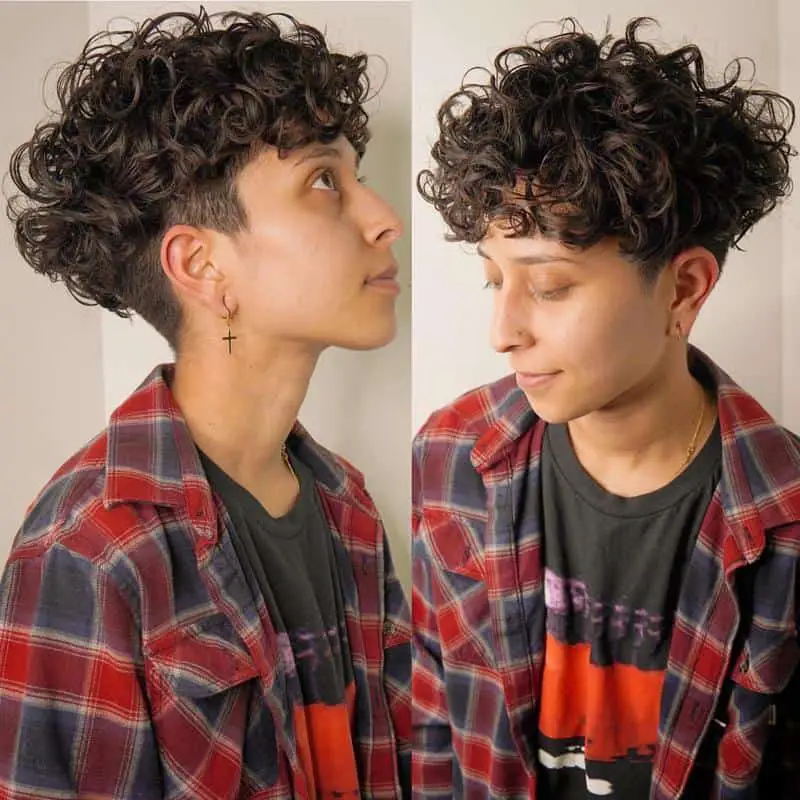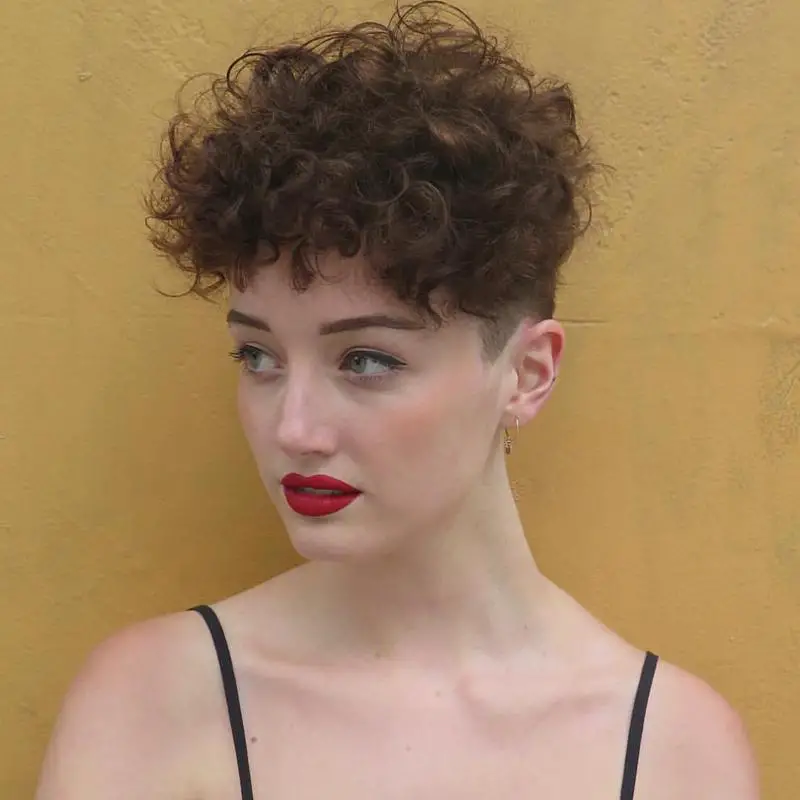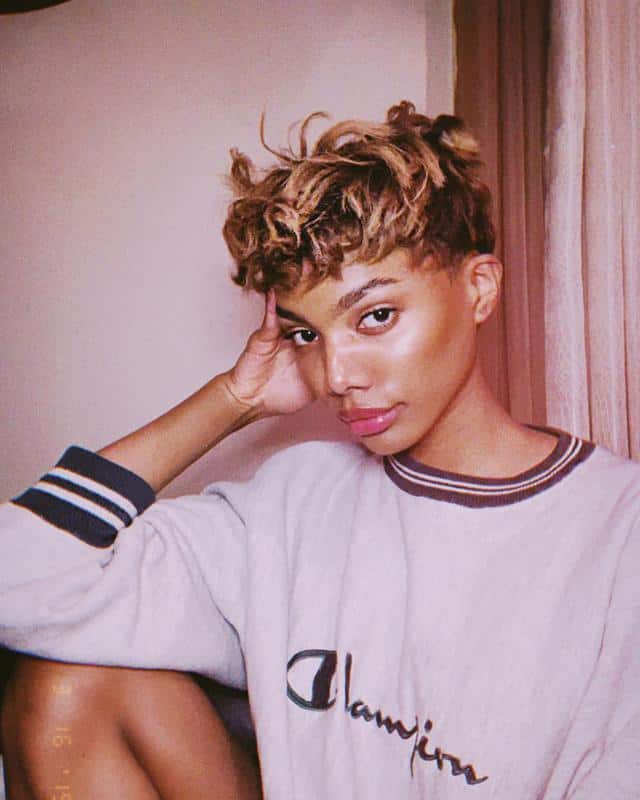 Whether you're a fan of longer or shorter hair, even the mushroom style can make your curly hair make gorgeous. It may not be as popular as that of other hairstyles. However, you can make some gorgeous curls sit around the head, reminiscing you of the last 30 years of the 20th century and a way more stylish way of using a curly bowl cut.
This hairstyle is currently more popular among men. However, men can too sport this hairstyle with style and elegance. Who do you think wears it better?
High Bowl Cut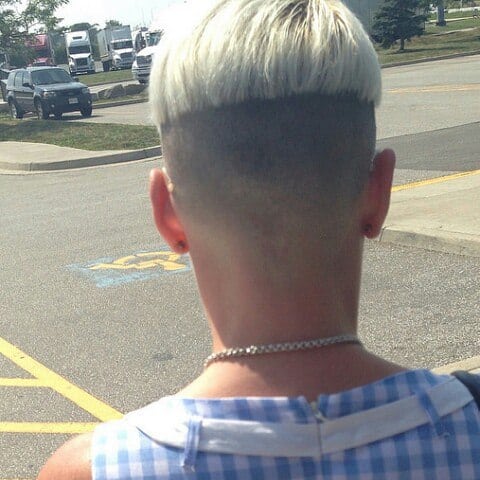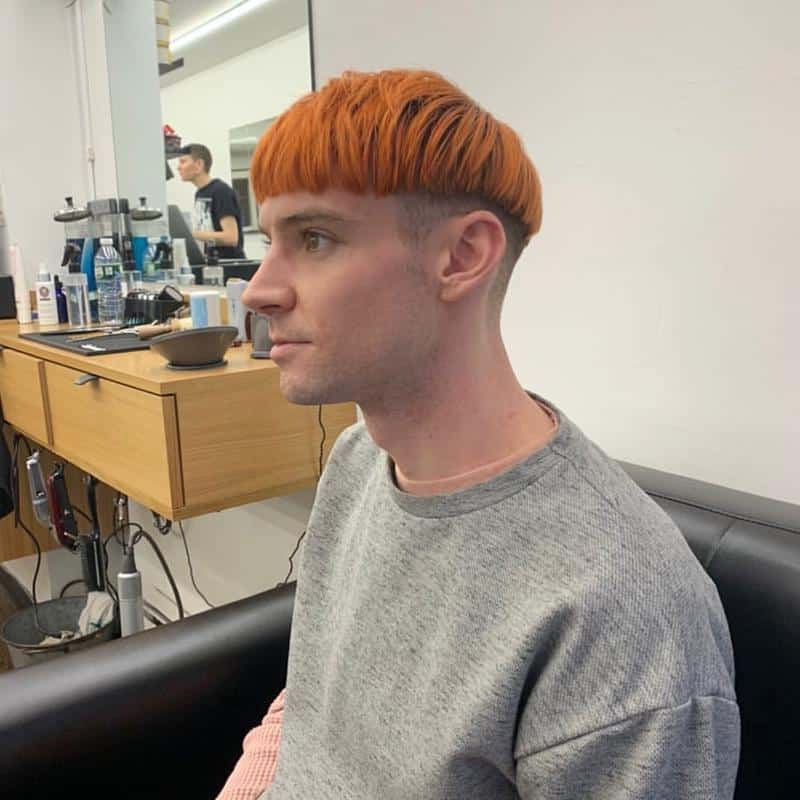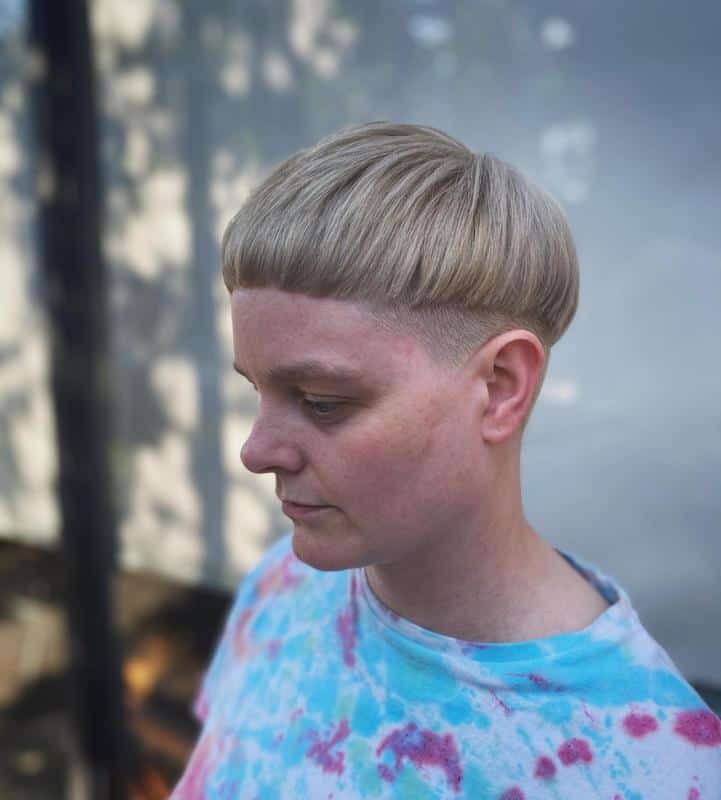 In the end, if you didn't have enough short bowl haircuts, here's a small collection of high, or tall bowl cuts. Most of the hair is cut or undercut so that only the high fringe layer is styled at the top. Based on your preferences, the bowl cut can be sharp or blunt, but that's something you'll talk to your hairstylist about to. Most people prefer keeping it blunt, as it's more practical, especially during the summer.
Also Read: Two Block Haircut Vs. Undercut: Tips To Follow The Newest Korean Hair Trend
Frequently Asked Questions About Mushroom Haircuts
If you're looking to get a mushroom cut, but you don't know much about this hairstyle, we compiled a small FAQ section that may be of some help to you.
Q: Which Mushroom Cut Style to Choose?
A: You should discuss this bit with your hairstylist, or find a hairstylist that mostly works on getting mushroom or bowl cuts done. Some hairstylists will even talk to you about how to combine this type of hairstyle with other similar styles such as pixie or bob cut for those who'd like to keep the long hair.
Q: What's the Price of a Mushroom Hairstyle?
A: For men, this hairstyle is cheaper because men usually boast shorter hair than women. The price can go anywhere from $30 to $50 depending on where you are and how much you'll pay.
If a woman who previously had long hair is going for the mushroom haircut, it can cost up to $50 more than it'd for a man. Additionally, some hairstylists charge per hour, so it can come out more expensive than it'd be if you were working with a fixed-price hairstylist.
Also Read: