Taper Haircut For Women: Is This a Hair Trend For You?
When you shop through links on our site, we may earn an affiliate commission. This educational content is not intended to be a substitute for professional advice.
New hairstyles and hair trends emerge daily. Haircut trends and recommendations change incredibly fast, and it can be hard to really keep up with the most current hair trends. However, a new haircut trend has made its way to the spotlight, and it seems it is here to stay for more than just one day.
The taper haircut is a new and bold hairstyle that many women start recognizing as super powerful, sexy, intense, and a new kind of feminine hair. Moving from the long hair, women are now experimenting and have decided in the favor of this super self-expressive and bold haircut.
Therefore, if you looking to make a drastic hair change, that will not only make you look cool and trendy but also bold and powerful, then you're at the right place. In the following paragraphs, we'll explore this new trend and see what the taper haircut is all about. So, without further ado, let's get into it!
Taper Haircut For Women: 7 Things You Need to Know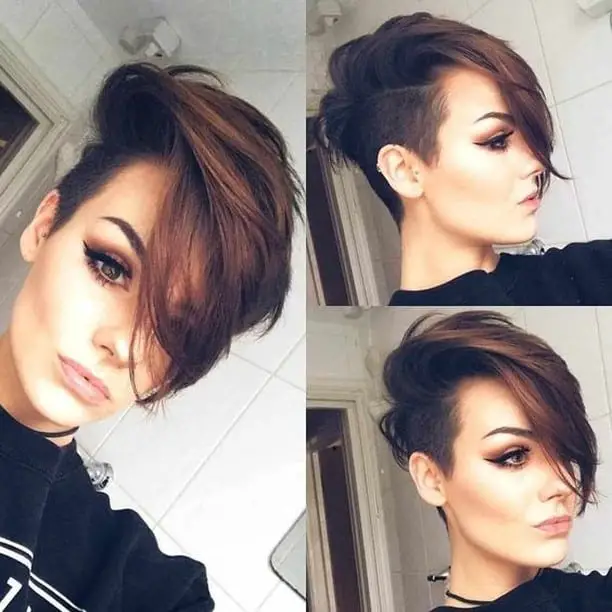 1. What Is a Taper Haircut?
Taper haircut is generally associated with men's hairstyles. It generally refers to the types of haircuts where the hair is longer at the top, and gradually becomes shorter and shorter at the sides and the back. The hair at the tops is up to 4 inches longer than the rest of the hair, which allows men, and women, to create unique and interesting hairstyles. Some go for curls, others straighten out the hair, depending on the hair texture and thickness.
2. Is Taper Haircut the Same as the Fade Haircut?
Many confuse the tapered hairstyle with the fade haircut.
A fade haircut is actually a bit different since the hair simple 'fades' at the sides and the back; there can be a low fade, meaning the hair becomes significantly shorter only 2 inches from the top, or a taper fade, where the hair gradually 'fades' up to the ears, and then 'fades' completely below the ears. To put it simply; with a fade haircut, a person has no hair at the sides and the back, while the top has a little bit more hair. So, thicker hair 'fades' into thinner hair or no hair at all.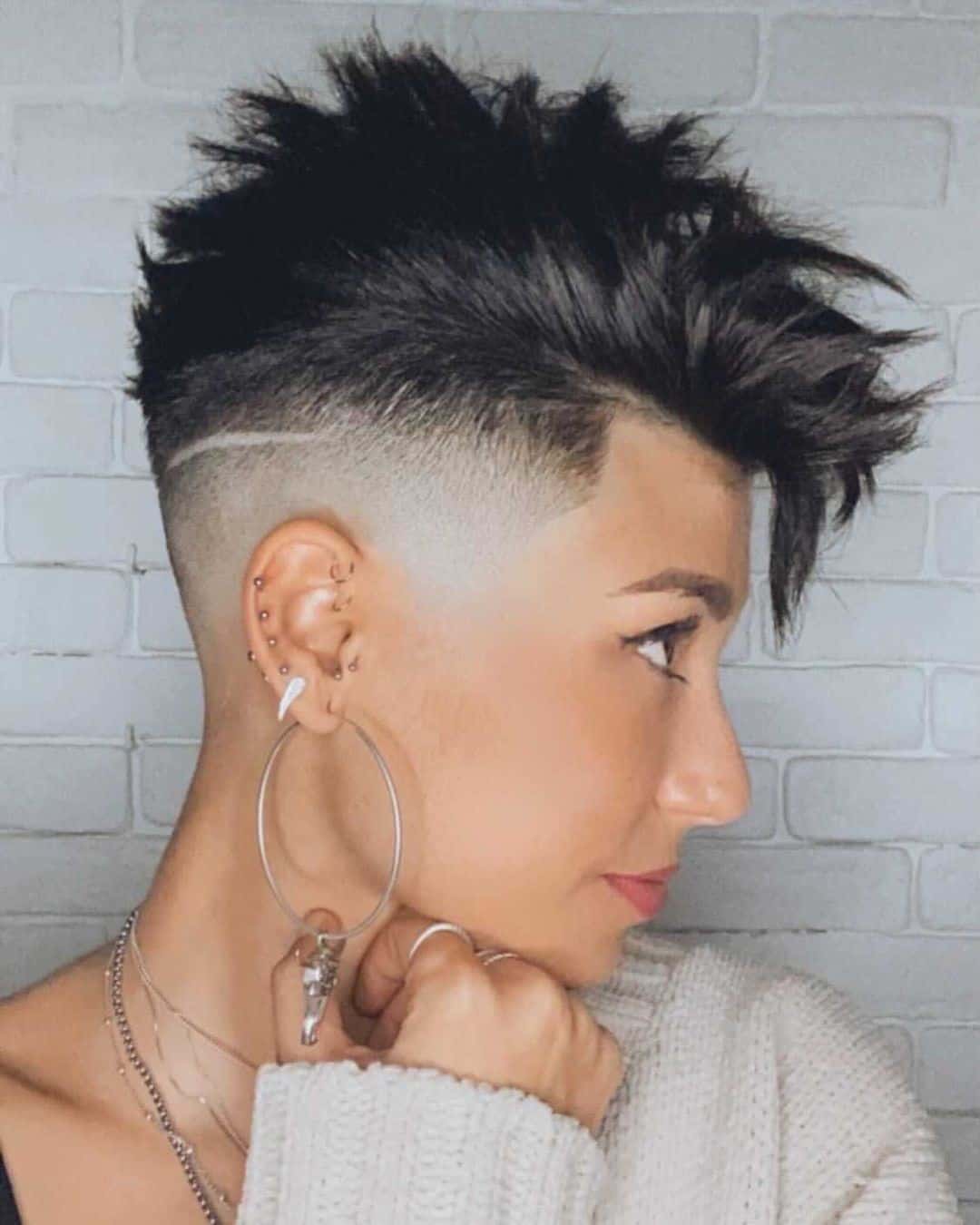 3. Can I Get Both, a Taper and a Faded Hairstyle?
Of course, you can; the combination of these two hairstyles will work great on almost anyone. The combined hairstyle will ensure you have more hair at the top, up to 4 inches, and then, the taper haircut will start to fade, rather than simply getting shorter. Many refer to this haircut as the 'taper fade', which is also getting super popular among both, men and women.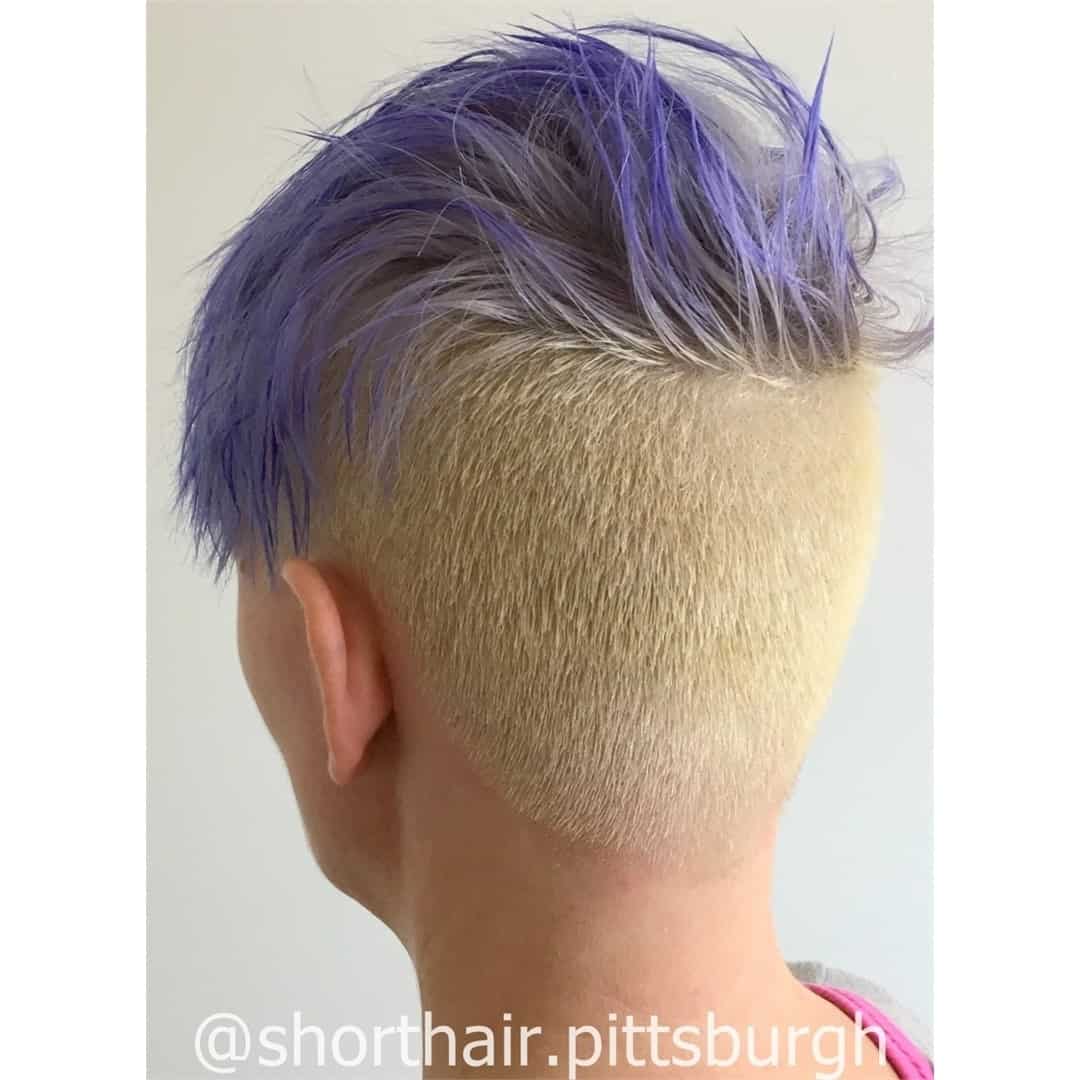 4. Will I Look Masculine With a Taper Haircut?
We see a lot of women online struggling with the idea of a taper haircut mostly because they believe it will make them look less feminine. However, that is far from the truth. Because the taper haircut leaves the top hair significantly longer than the rest, you will still have the feminine touch to your hairstyle. The extra hair will allow you to style it however you want and still emphasize your femininity and beauty.
Of course, getting a taper haircut after having medium to long hair is a bit of a drastic change, but you will get used to it pretty soon.
Furthermore, just because society has made us think that short haircuts are masculine, doesn't mean it is true. Short hair can look wonderful on any woman; it only requires confidence and your own belief that a short haircut only extends your femininity, and doesn't undermine it.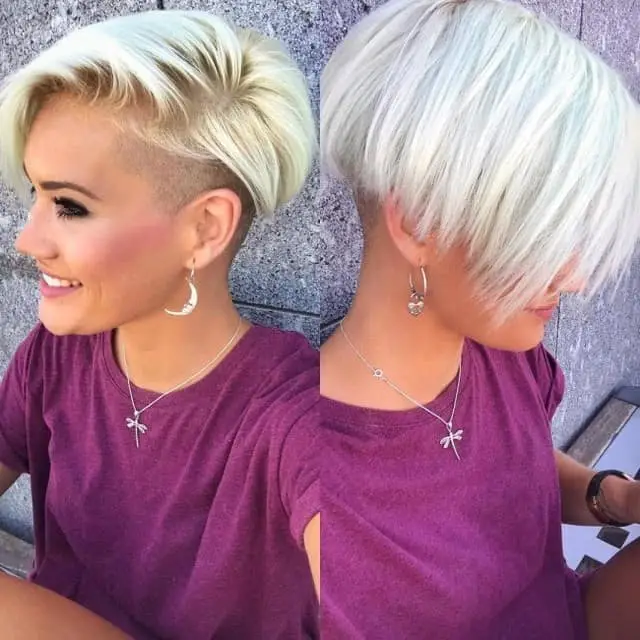 5. Is It Difficult To Take Care Of a Taper Haircut?
Women who have decided to cut their hair usually say that it is a relief to have a short haircut. Short hair doesn't require frequent washing or constant styling and brushing to look good; a short hairstyle is a style on its own, and it always looks good; like you're fresh from the hair salon.
However, because of hair growth, you will need to get a trimming at least once a month to keep the taper haircut crisp and clean. It will generally take the hair 4 to 6 weeks to start growing out, so make sure to get a haircut in that period. That is probably the only downside to short, taper haircuts; the shorter the hair, the sooner you'll need a cut.
Other than the frequent cutting, a taper haircut is pretty simple to take care of. A hair wash, some styling for special occasions or simple brushing for an everyday, casual look is all you'll need to do with a taper haircut. And even so, it will make you look stylish and cool, completely effortlessly.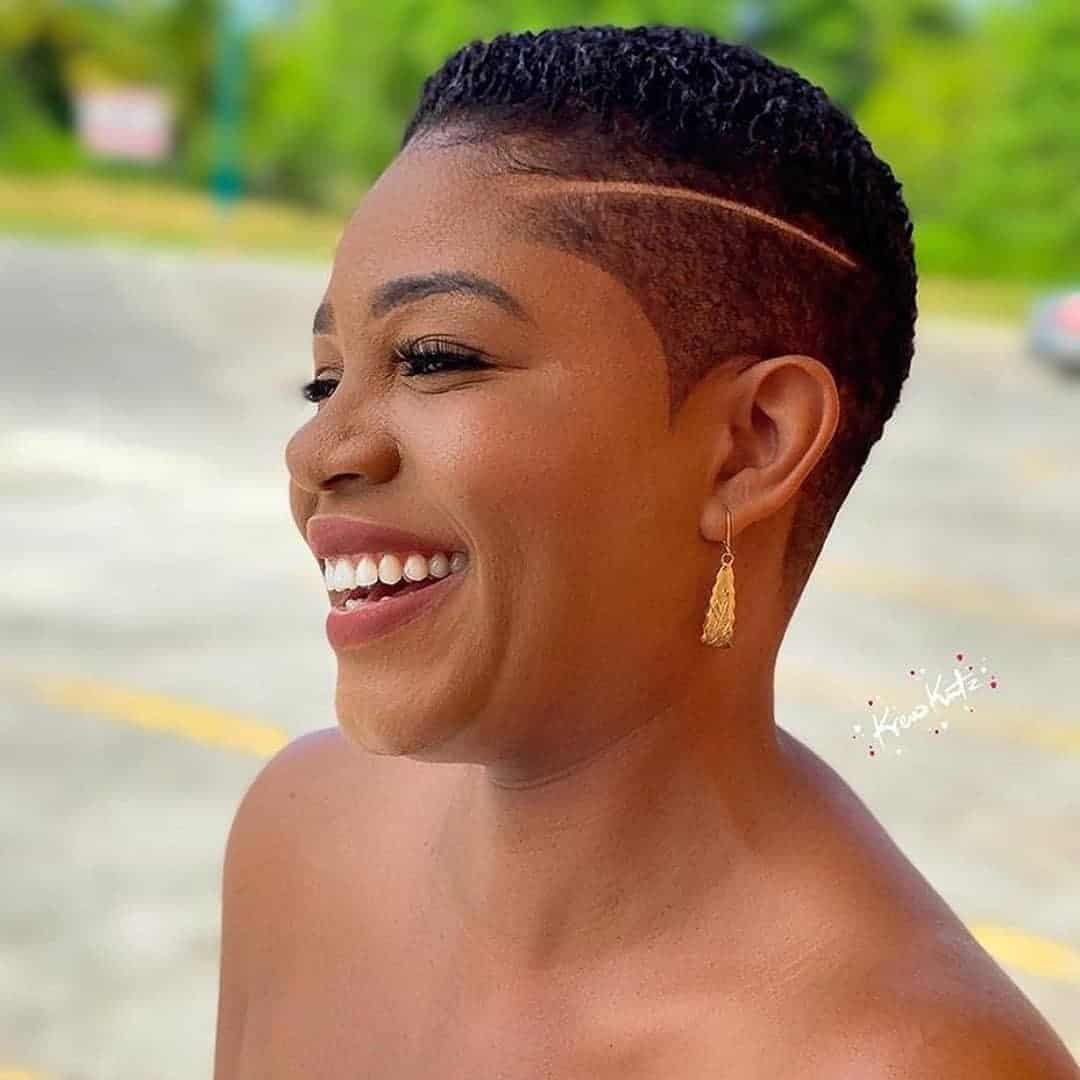 6. Should I Get a Taper or a Fade Haircut?
If you prefer to have some extra hair to style and move around, then the taper haircut is perfect for you. It is also an excellent way to explore the territory of short hair and see whether it suits you, or whether it will suit you to go even shorter. A tapered haircut is a perfect midway between longer hair and a complete fade or bald haircut.
Fade haircuts are an excellent option for really bold women who don't even need hair to feel feminine, powerful, and beautiful. The same goes for the taper haircut as well. Both styles are an excellent depiction of a strong, independent woman who knows what she wants, and how to get it.
We do have to emphasize one thing; if you think that short hair will make you more conscious about something you don't like on your face, then you should probably not cut your hair. Short hairstyles, like taper or fade, will put all the emphasis on your facial features.
Even though we believe every woman should be proud of her face and show it off without a doubt in her mind, we are also aware that some women like to have the ability to hide certain things about their faces. Some women like bangs to hide a prominent nose, other women think longer hair makes them overall prettier. Whatever your choice may be, just be sure to love yourself first and appreciate your own, unique beauty.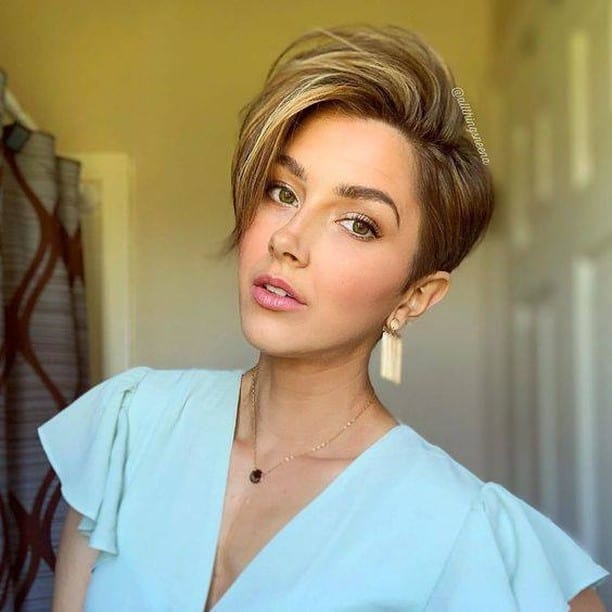 7. Can Black Women Get a Taper Haircut?
Now, this is a question that we come across pretty frequently; apparently, it is believed that black women can't get a taper haircut for some reason. To that we say; it is a complete and utter stupidity to think that. Of course, black women, or any women of color, can get whatever haircut they want. Black women have some of the most beautiful, highest-quality hair in the world, so there is probably no better hair to style with a taper haircut than a black woman's hair.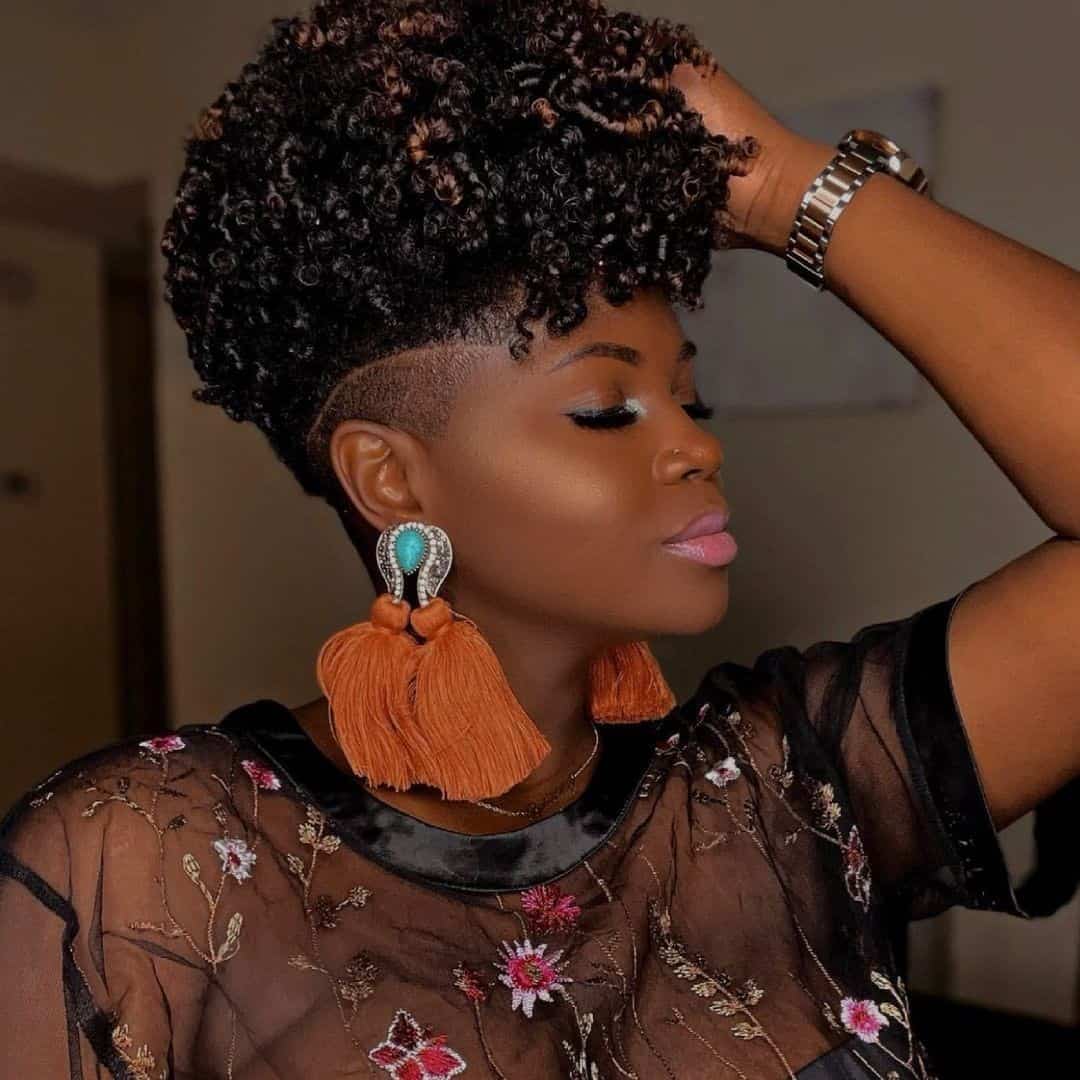 Taper Haircut Ideas for Bold and Daring Women
Bright Highlights Taper Haircut
This is an excellent choice for women who want short hair cut doesn't want to shift all the attention to the face. Bright highlights will freshen up your whole appearance, and the taper haircut will show off your bold and edgy side. Blonde or ashen highlight is the best choice if you want to achieve this effect. Uch highlight suit all the skin tones, as well as face shapes.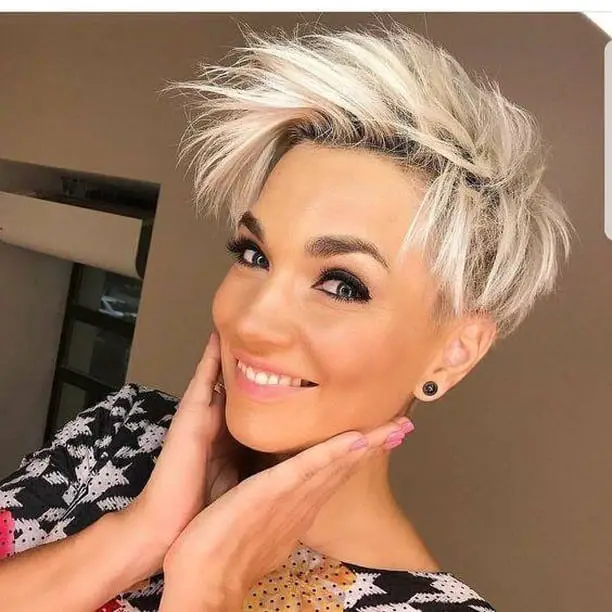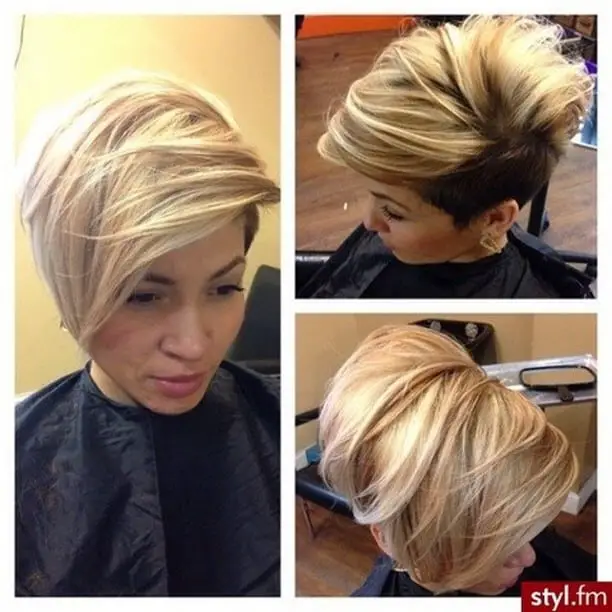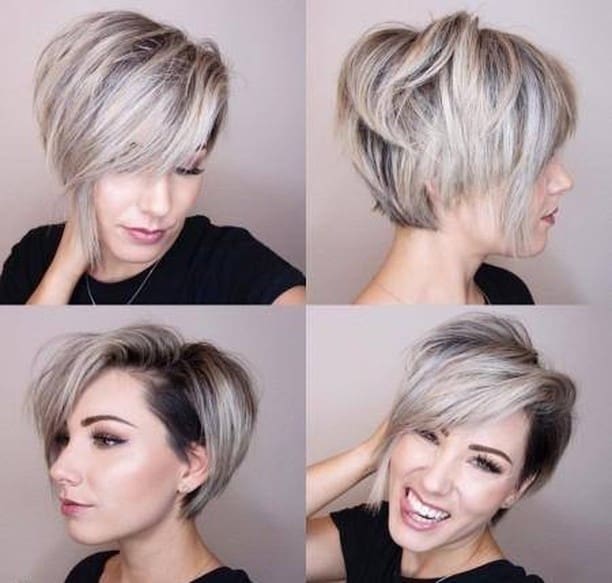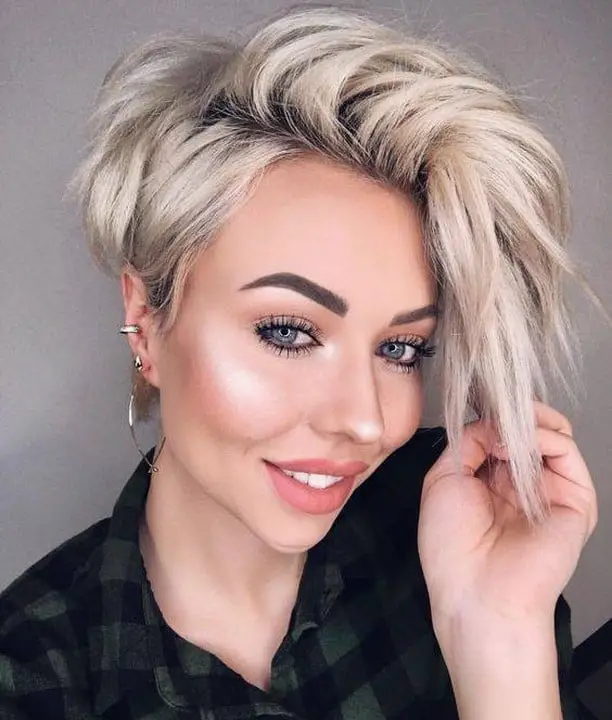 Extended Side Bang Taper Haircut
Getting a taper haircut can be difficult for many women since they think there will be no hair to add a dimension or framing to the face. However, your hairstylist can cut your hair in such a way as to leave extra hair in the front for an extended side bang. This is a great solution for women who are conscious about their forehead or want to distract away from the central parts of the face. A side bang taper haircut will go great with bold makeup and a signature red lip.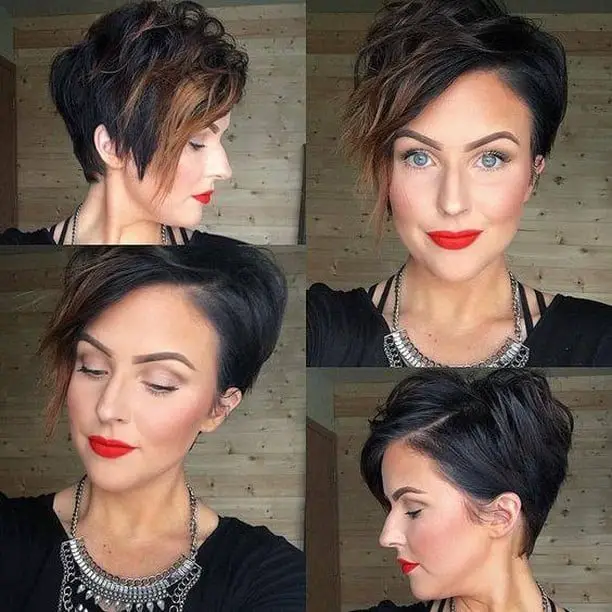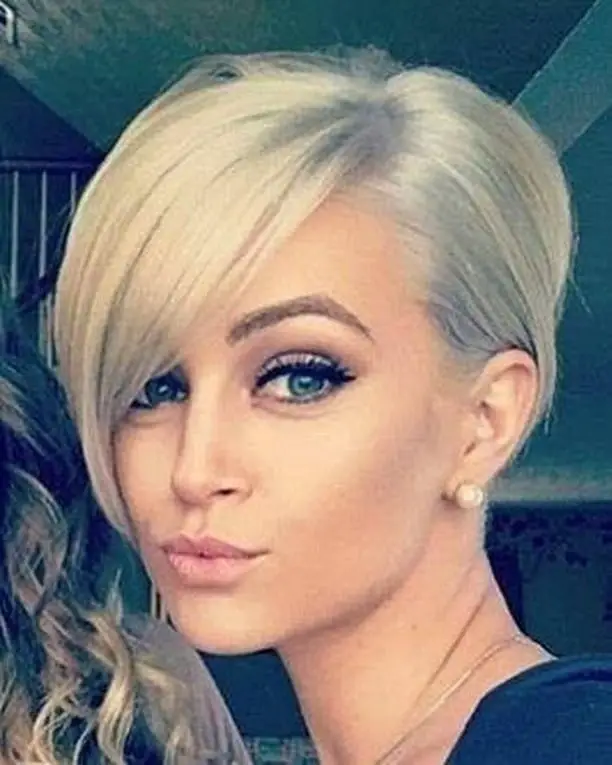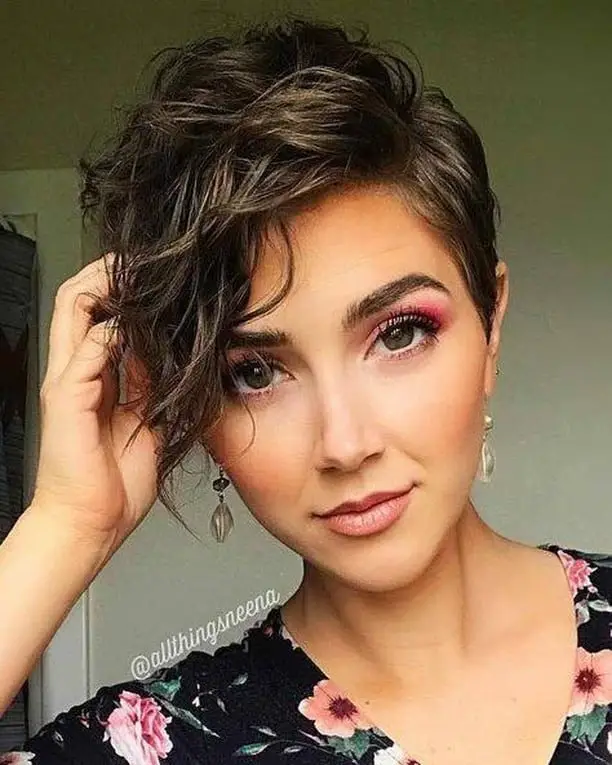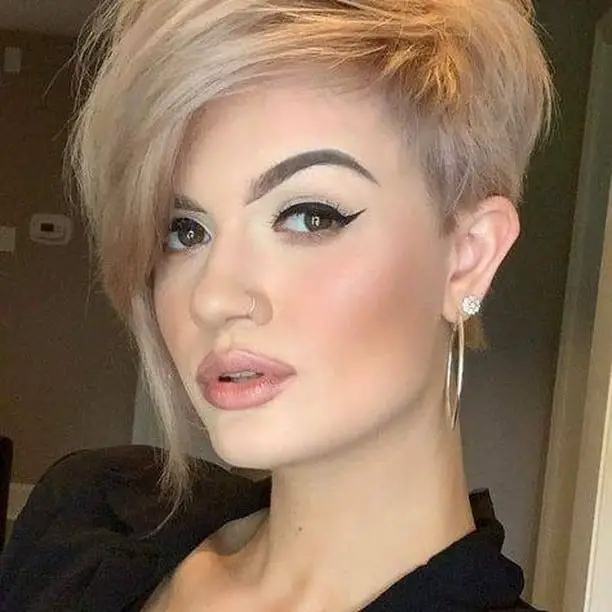 Bright Colored Taper Haircut
Now, this is a hairstyle for truly bold and daring women. The hairstyle on its own is pretty intense, but when you add a bright color, then you get a hairstyle jackpot. If you're someone who likes attention and truly wants to stand out and be unique wherever you go, this is the hairstyle for you. Currently, the trending colors for a taper haircut are bright red, bright purple, and similar tones.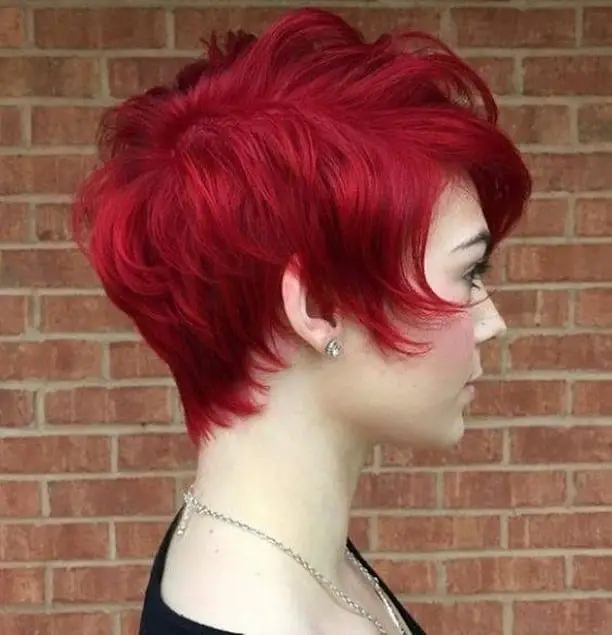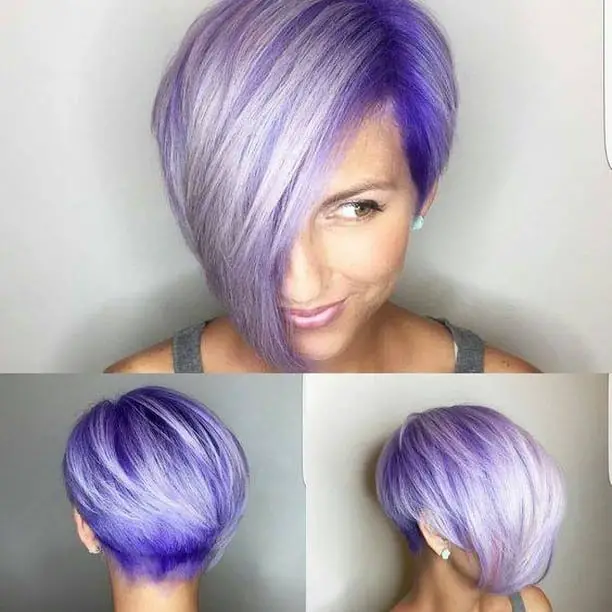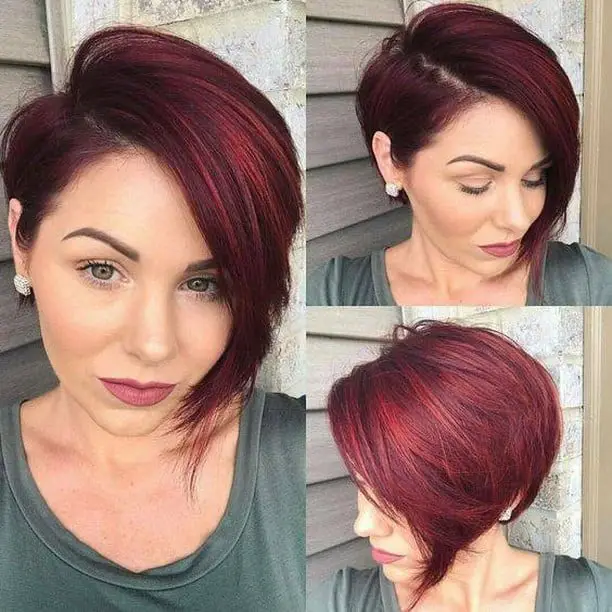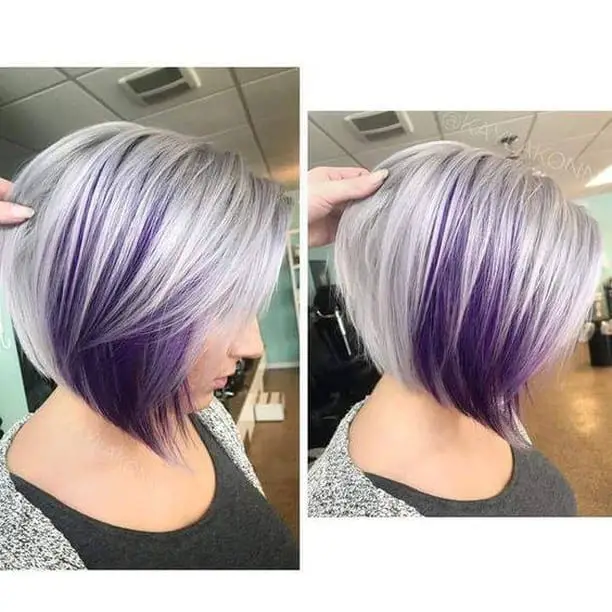 Curly (Natural Hair) + Decorated Taper Haircut For Black Women
Embracing the natural curves and texture of the hair is what every black woman should do. Black women have exceptional, strong, healthy hair, and a taper haircut will only emphasize that.
Rumor has it, one of the latest taper haircut trends is a decorated haircut; some women get styled pattern in the back or the sides (known as surgical hairline), or add some hair accessories and jewelry to emphasize the beauty of the short curls. We love this hairstyle elevation, so make sure to check out some of our favorite taper haircuts for our black queens out there.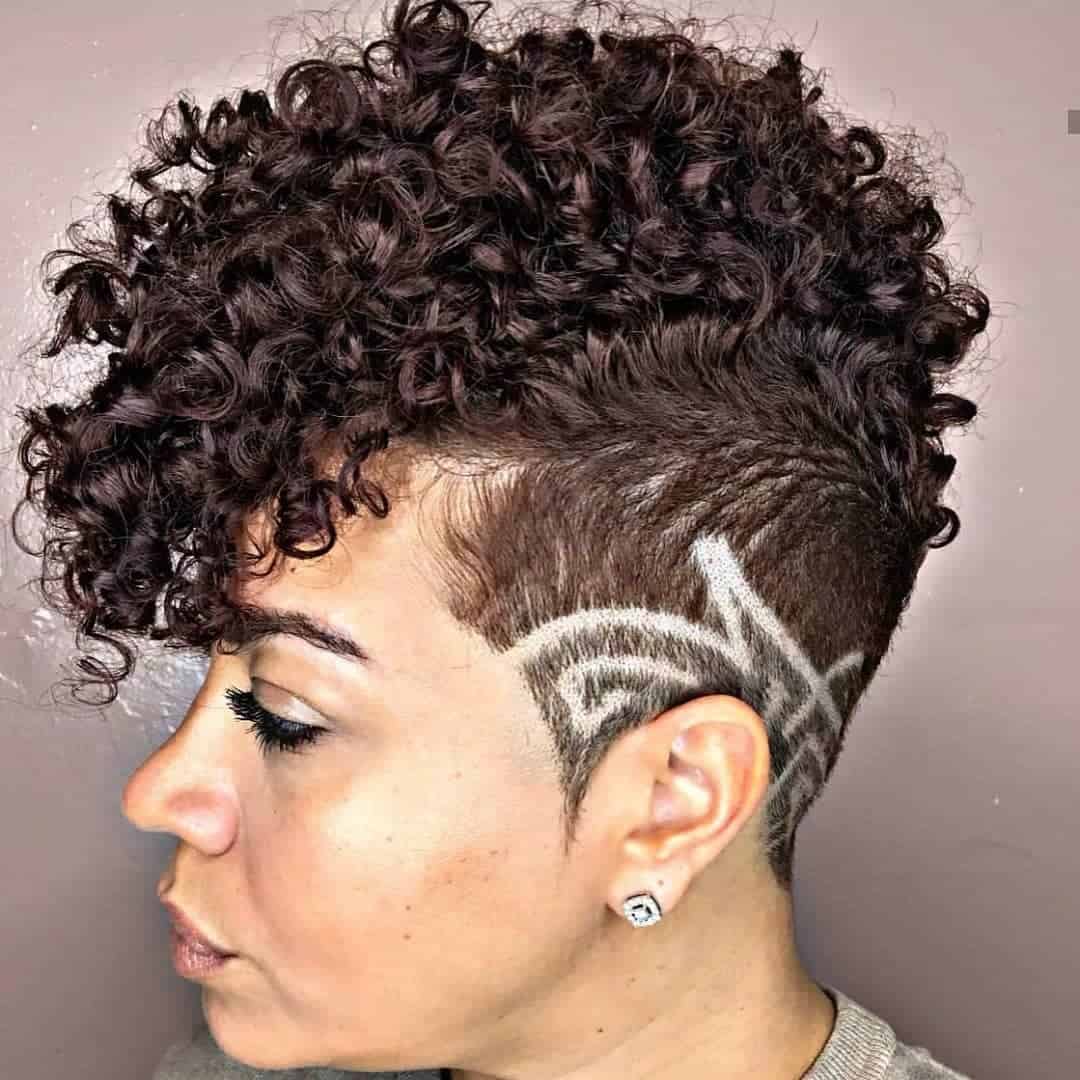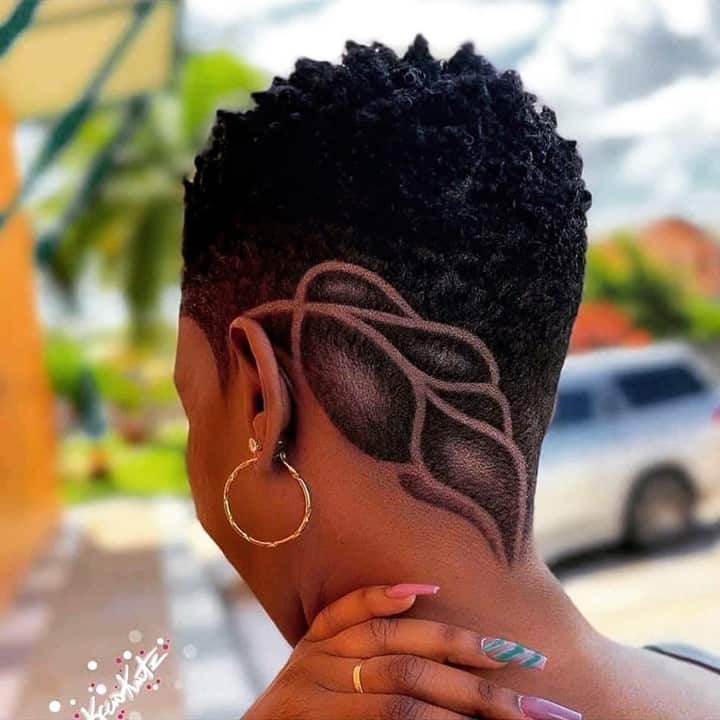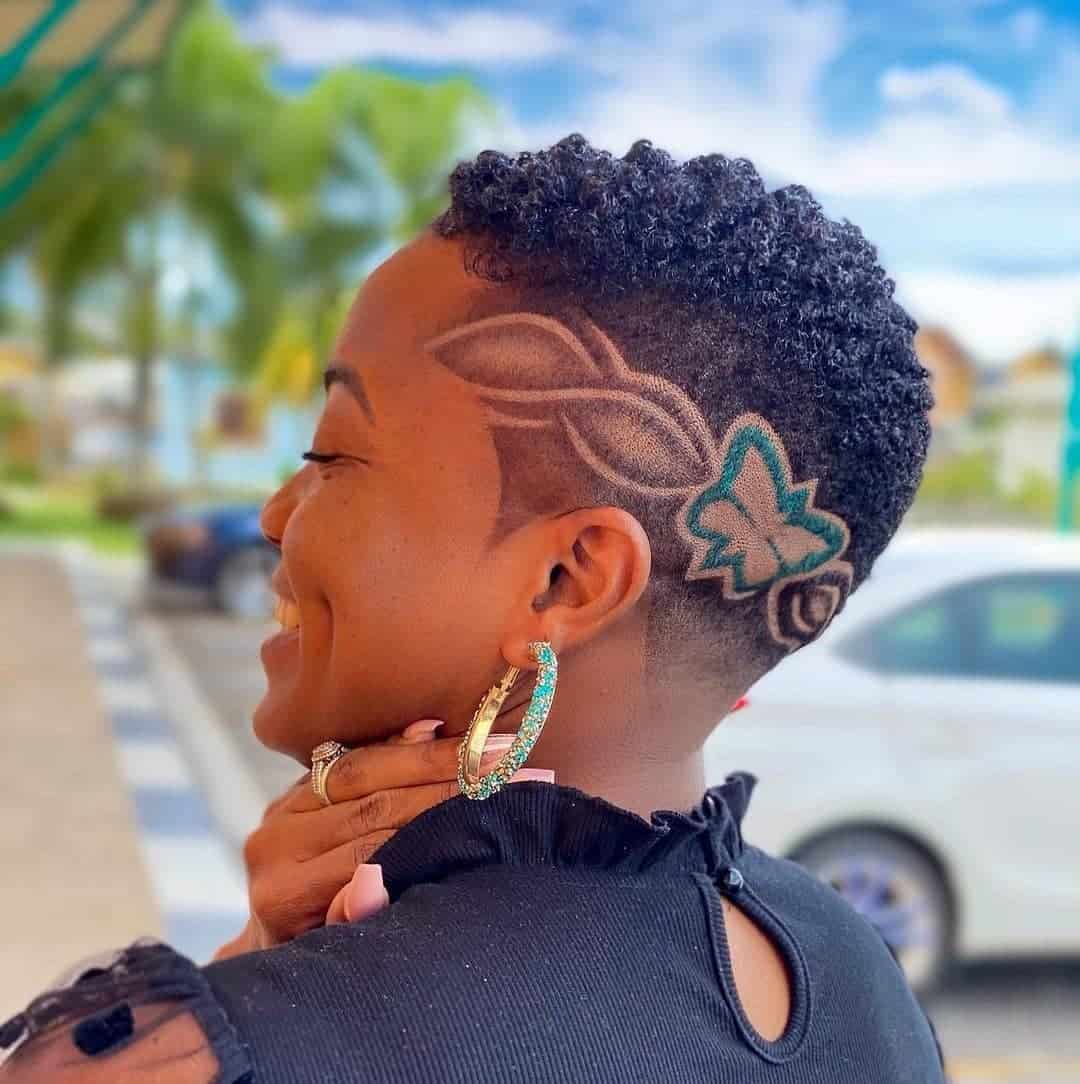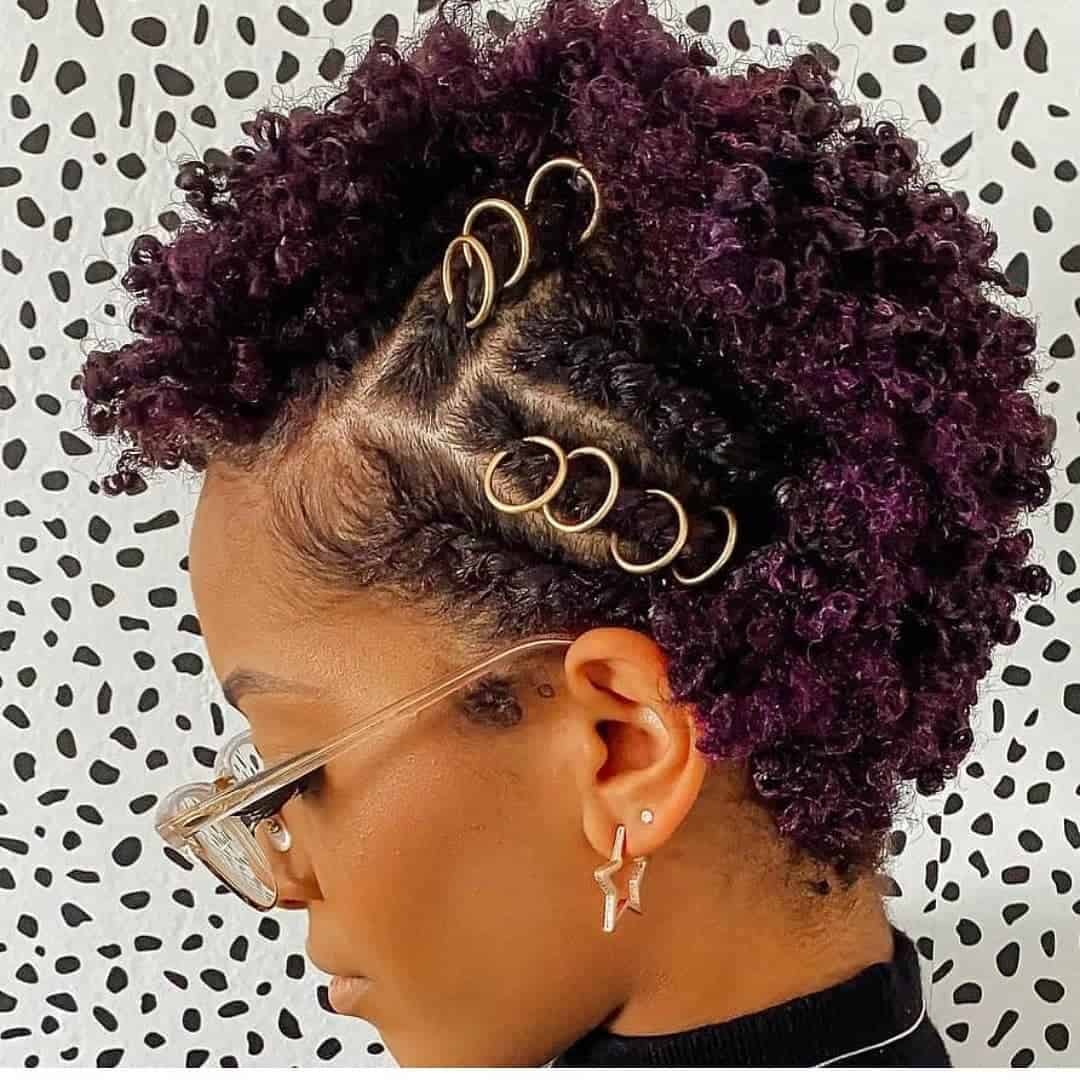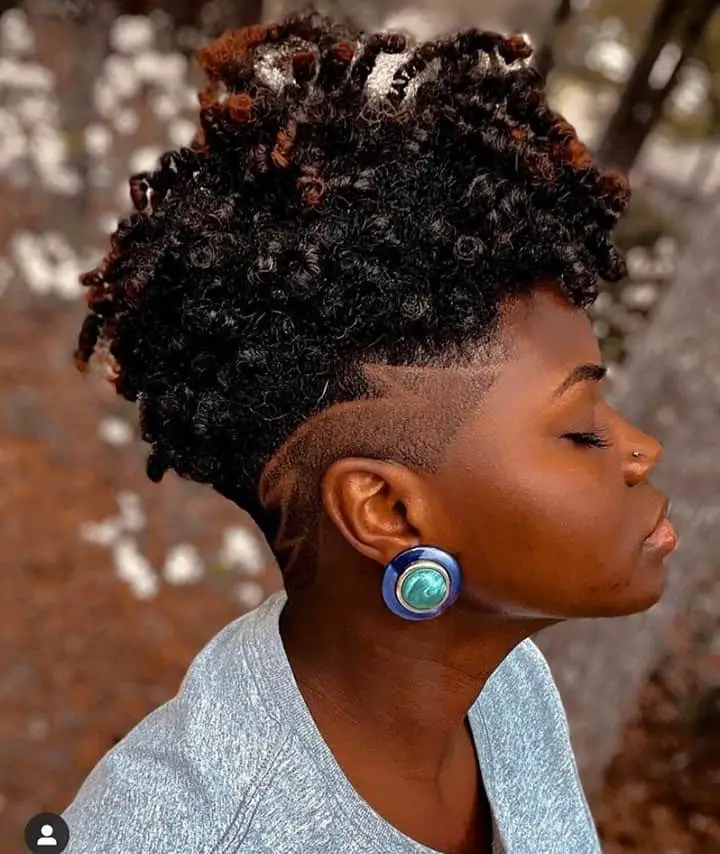 Final Thoughts
Having a haircut that makes you feel comfortable in your own skin is one of the most important elements of feeling beautiful. However, from time to time, it is good to go beyond your own comfort zone and try out something new and daring.
We believe that a taper or a fade haircut is an excellent way to try out a bold haircut. But, before you make a final decision, we strongly recommend you only go to the best hair professional to get this kind of hairstyle.
This haircut requires experience and attention to detail, which only professional hairstylists have. So, do your research, see which hairstylist is the best in your area, and go for a consultation to see whether this hairstyle is truly for you.
Also Read: