Top 30 Cool and Edgy Edgar Haircuts For Men 2022
When you shop through links on our site, we may earn an affiliate commission. This educational content is not intended to be a substitute for professional advice.
Have you ever heard of the Edgar haircut? It is a men's hairstyle that some guys like to go for. Are you one of those guys? Keep on reading as we talk about loads of different hairdo options that may interest you. Here, we're going to talk about the look itself, how hard or easy it is to achieve, as well as what facial shapes will rock this look the best. Keep on reading and discover everything down below.
FAQ
1. What Is An Edgar Hairdo?
Did you know that this haircut is a Mexican take on a Caesar haircut? It is such a unique approach to this look that most love to wear nowadays. It was initially sported by Latina boys, but it became popular recently across the world. It is a shorter haircut that has a top slightly shortly trimmed while the sides and the back are faded, tapered, or undercut. The end result is fierce and attention-seeking even for men.
2. How To Do An Edgar Hairstyle?
You should invest 30-50 minutes at a hair salon to achieve this look. It is done by a professional hairstylist (we don't recommend doing it on your own), and it is a look achieved with a pair of tweezers and a trimmer. The look is cut and shaped on the sides with a lot of defined lines around the facial features and at the front of your face. It is styled with a bit of hair gel and balm.
3. Who Will Look Good In Edgar Hairstyle?
This hairstyle usually looks the best on younger men. If you are in your twenties you're going to enjoy this look the most. Face-shape-wise, if your face is in a square or diamond shape it may suit you the best.
4. How Pricey Is An Edgar Cut?
Your Edgar haircut doesn't have to be too pricey. Most hairstylists and barbers bill this look at $40. This price will also include the trimming and shaping of your beard. Go for a haircut and a beard style that emphasize your facial features.
Top 30 Edgar Haircuts
1. Edgars Haircut Updo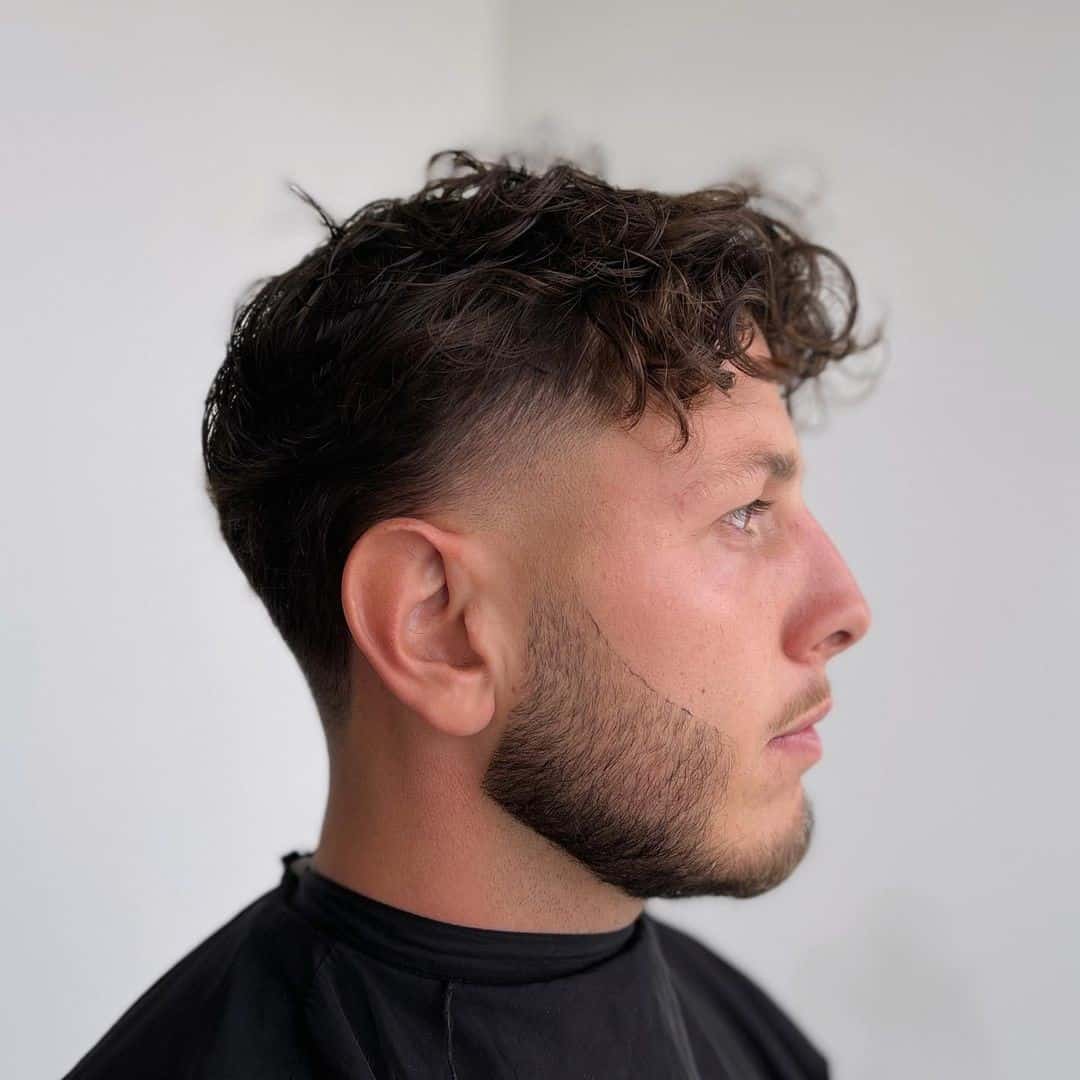 Some men prefer to wear shorter looks than others. If you're a quick and easy type of guy who enjoys practical looks instead of all the drama or glamour, give it a go with this simpler cut. It will suit anyone who's in their thirties.
2. Sharp Defined Edgar Hairstyle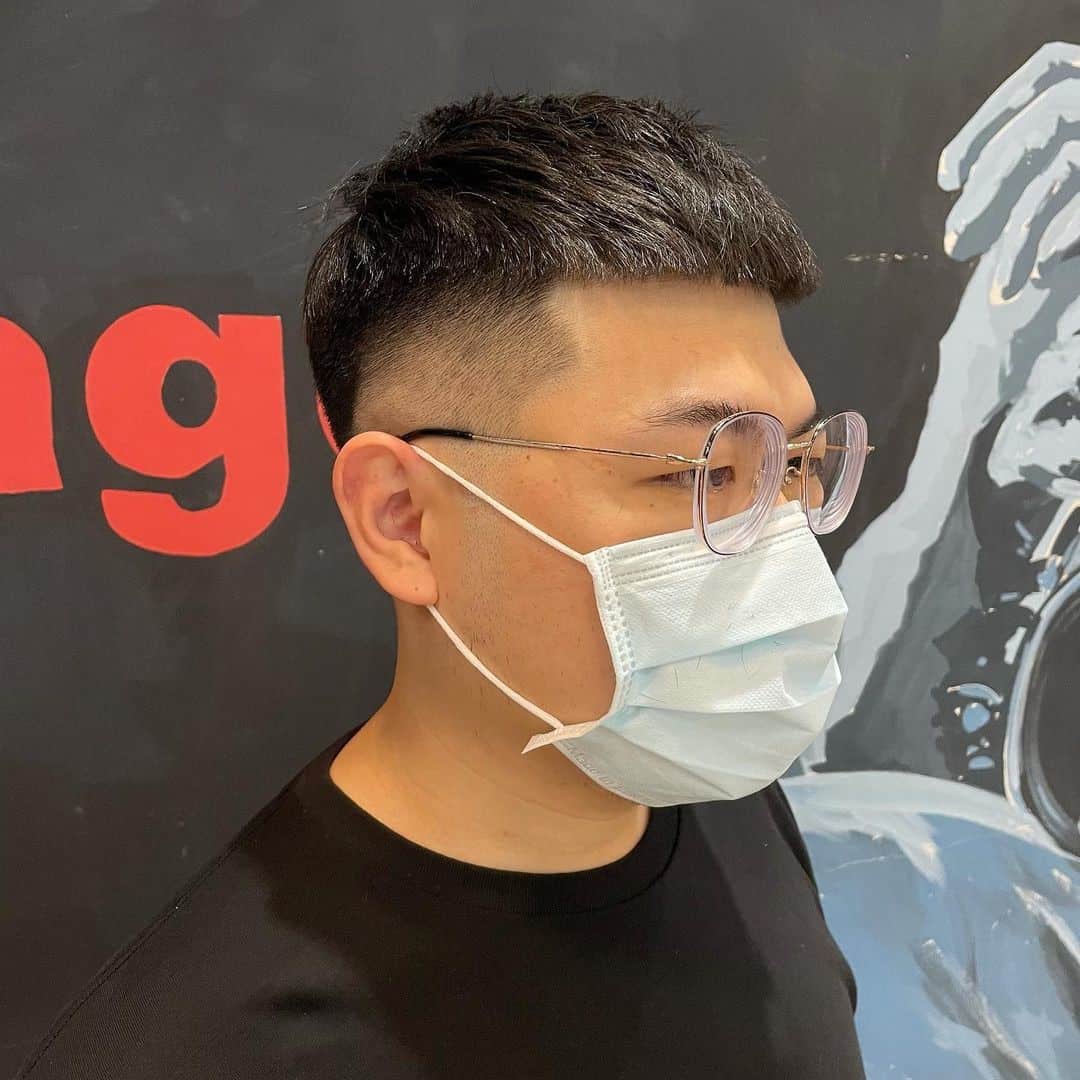 Some guys prefer to use hair wax and a bit of a balm to get their preferred texture. If you enjoy defined looks and minimum use of product this will suit you in a fancy way.
3. Black Edgar Haircut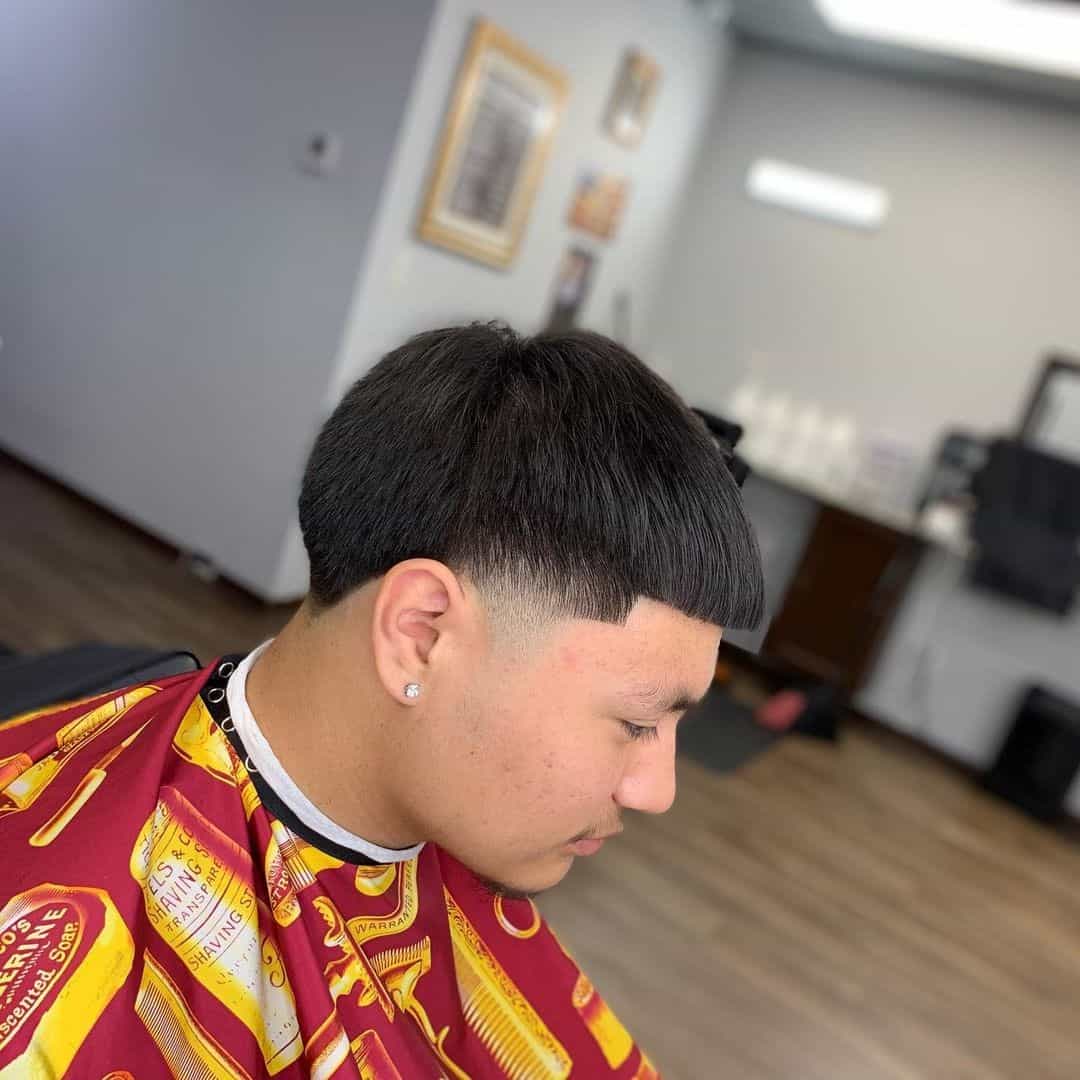 If you can spare 5 minutes (or even less) each day to style your hair, we advise trying out this cut. It is a gorgeous look that will emphasize your natural facial features in a quick and efficient way.
4. Low Taper Edgar Haircut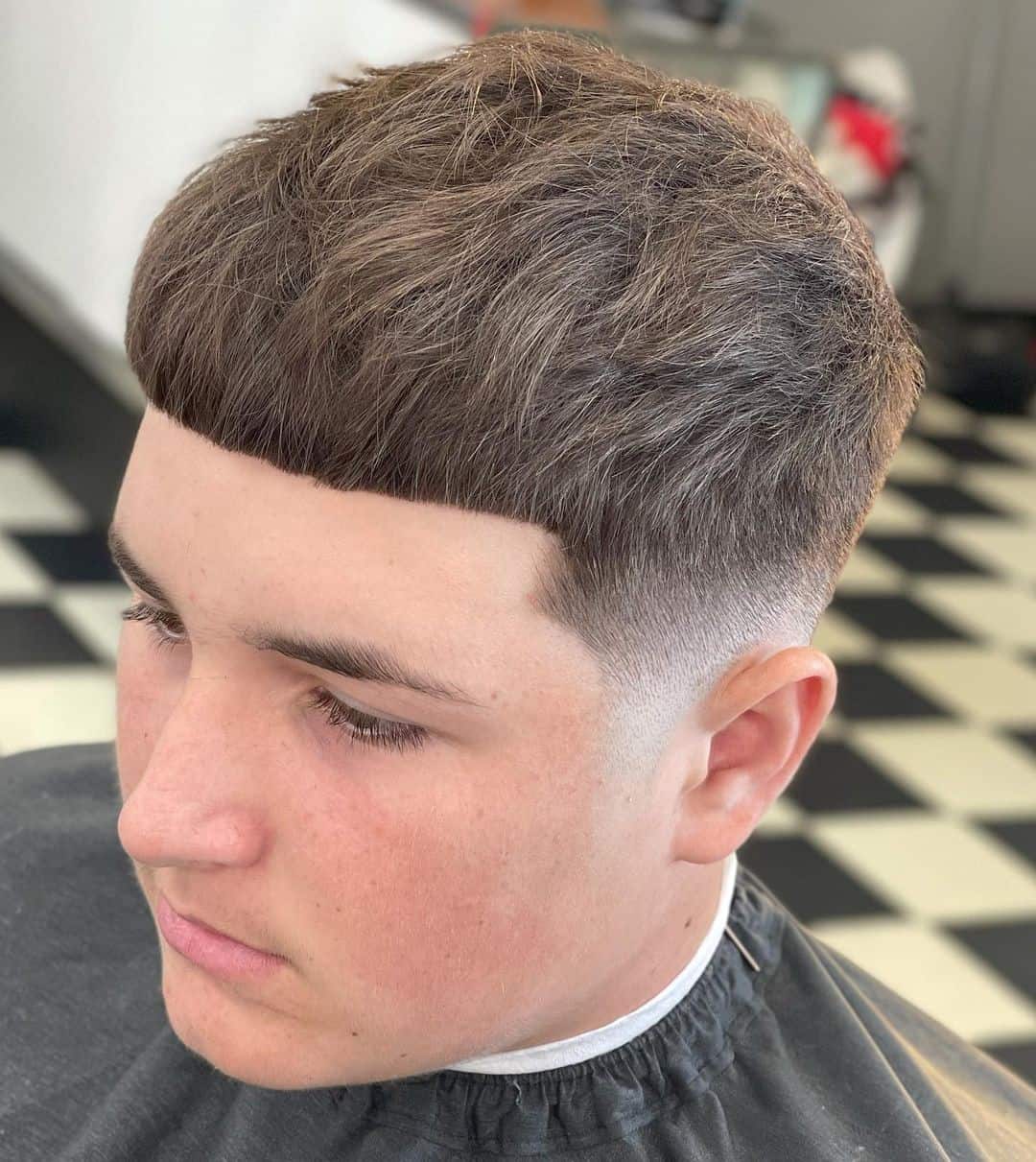 When it comes to this haircut, we recommend that you cut your hair every very 3-4 weeks to maintain the design. This style is not for those who are lazy or for men who can't book regular haircut sessions. If you are in your thirties this might be a good switch up.
5. Short Edgar Haircut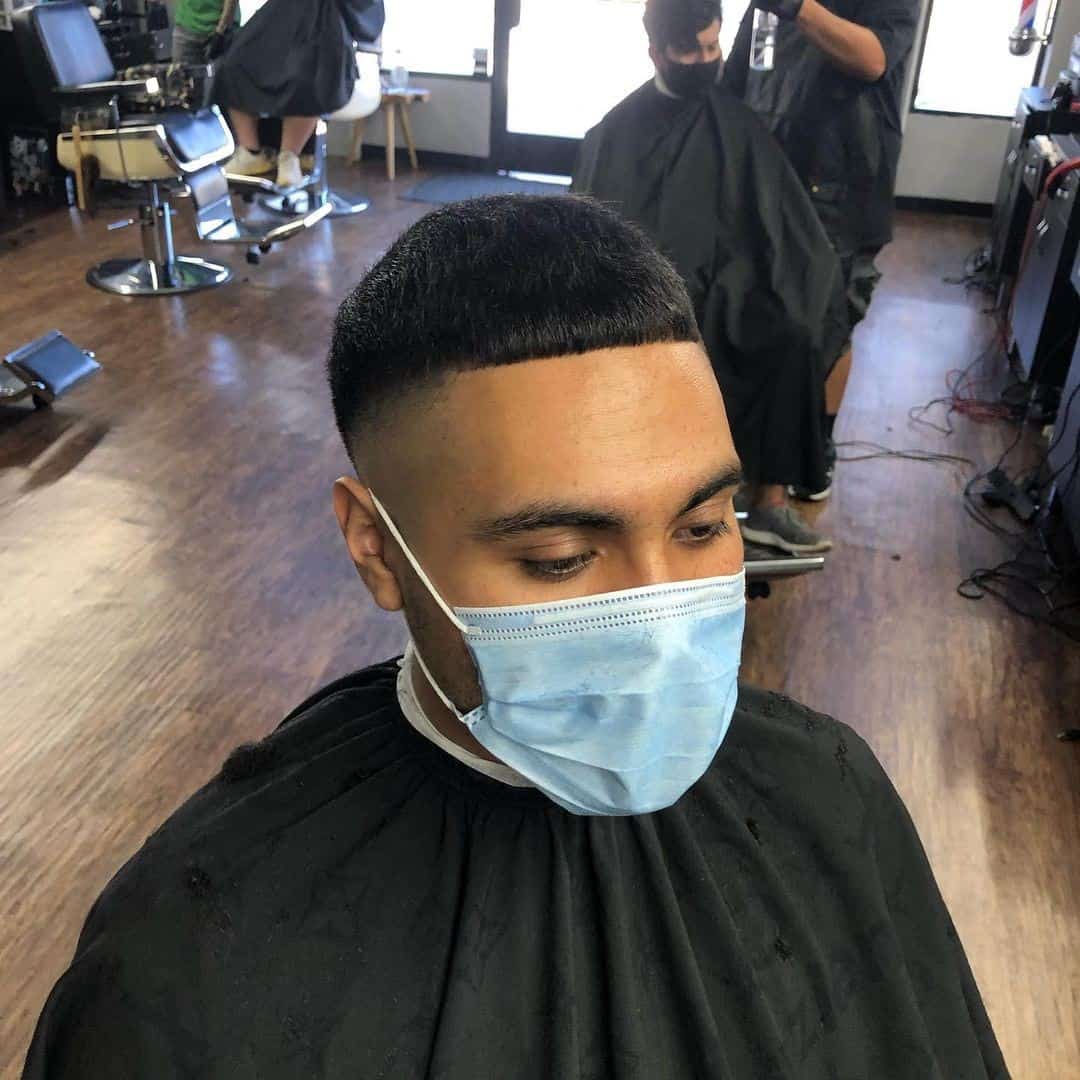 Add a bit of beard balm and hair balm to round up this sweet little fantasy! If you enjoy shorter and "softer" looks this gorgeous I'll suit your appearance and your hairstyling on a daily.
6. Black Hairstyle Short Look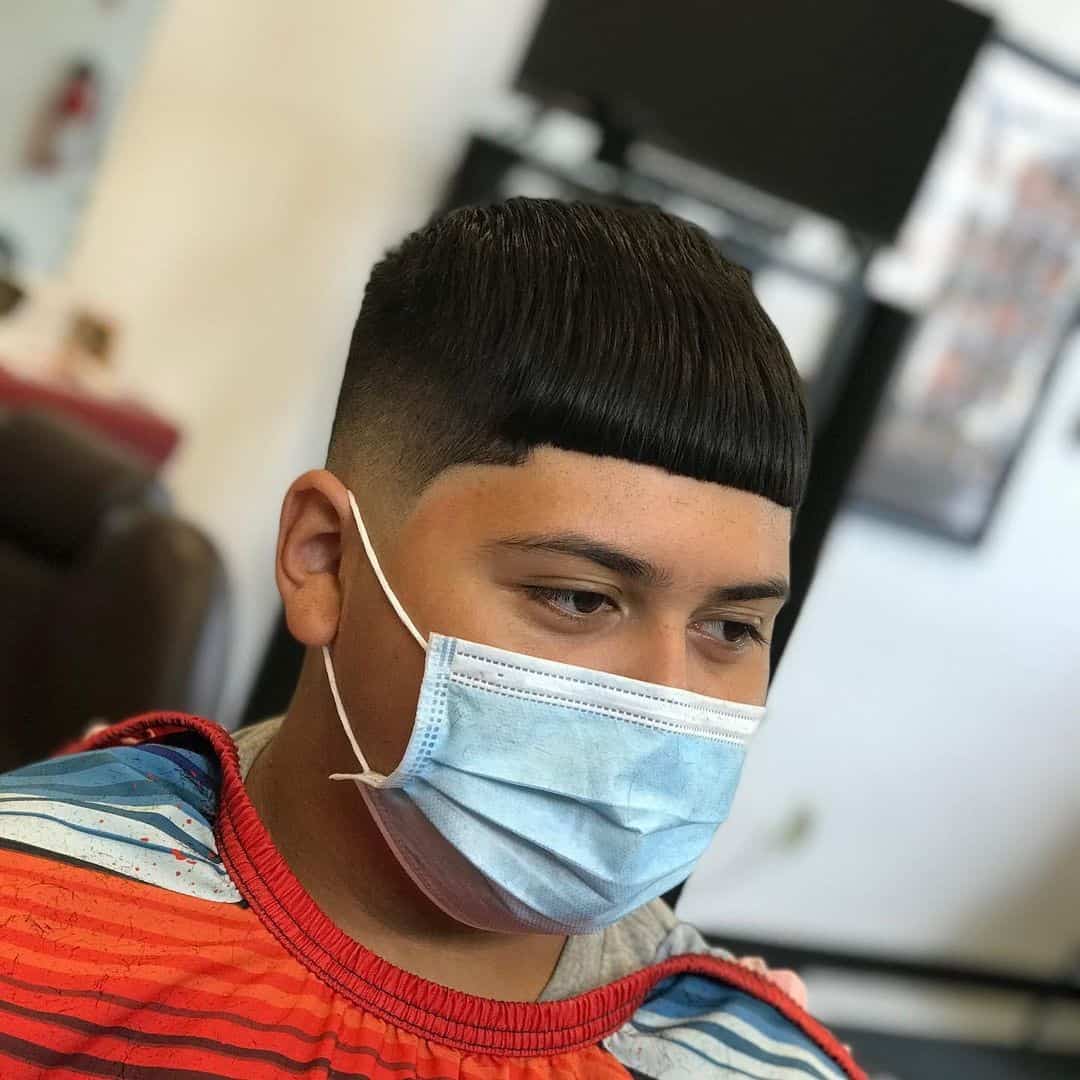 Men who like stylish looks and those who know how to maintain their natural hairstyle and length will fancy this design. It is very attractive and most of us have already seen it popping online, right? If you wish to look trendy give it a go with this beautiful cut.
7. Light Brown Edgar Hair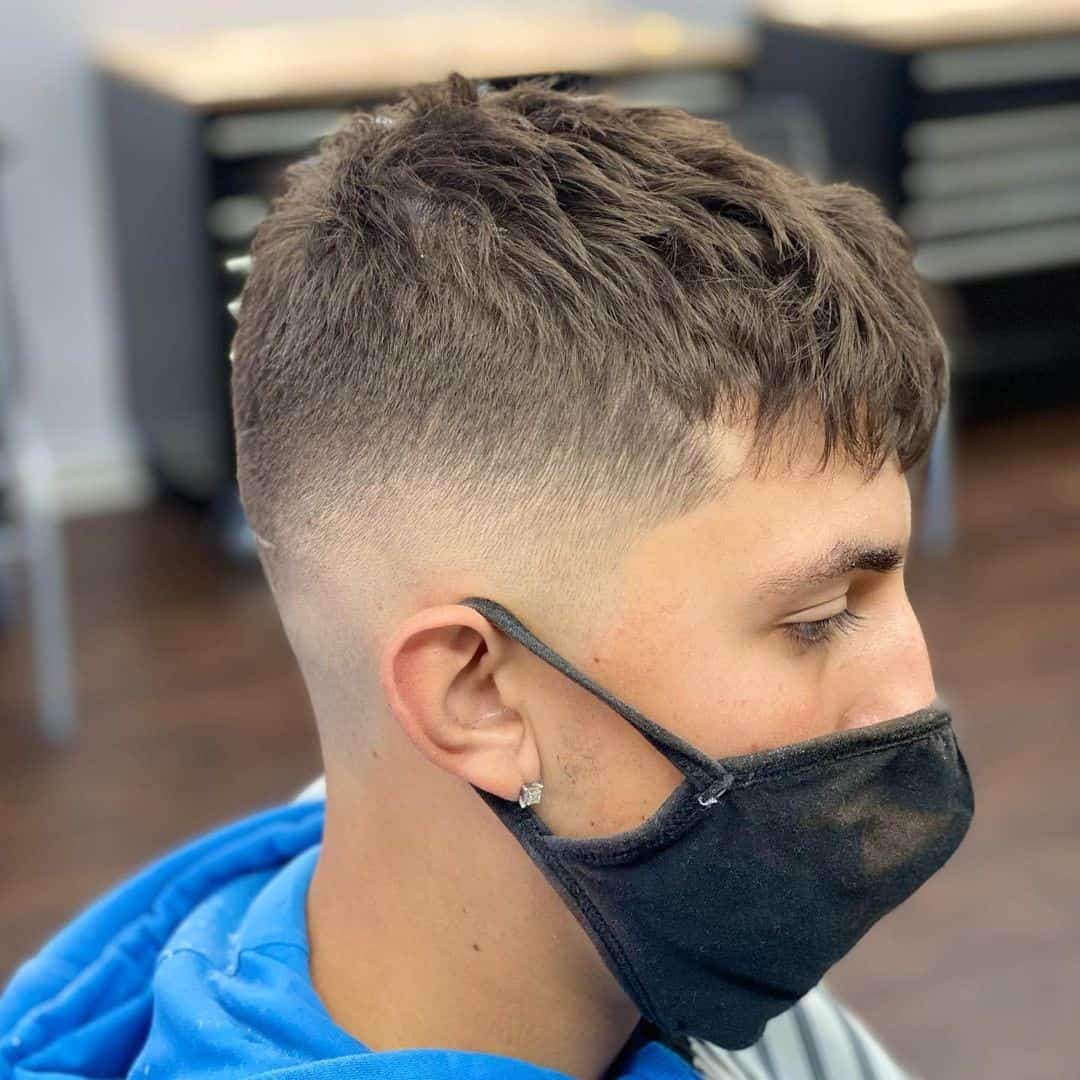 Once you book this Edgar haircut expect to spend around 30-50 minutes at a hair salon. If your barber is skilled enough it could take a bit less time for them to master this masterpiece. Those who like edgy looks and defined sharp lines will enjoy and see the beauty of this hairdo.
8. Takuache Edgar Hairdo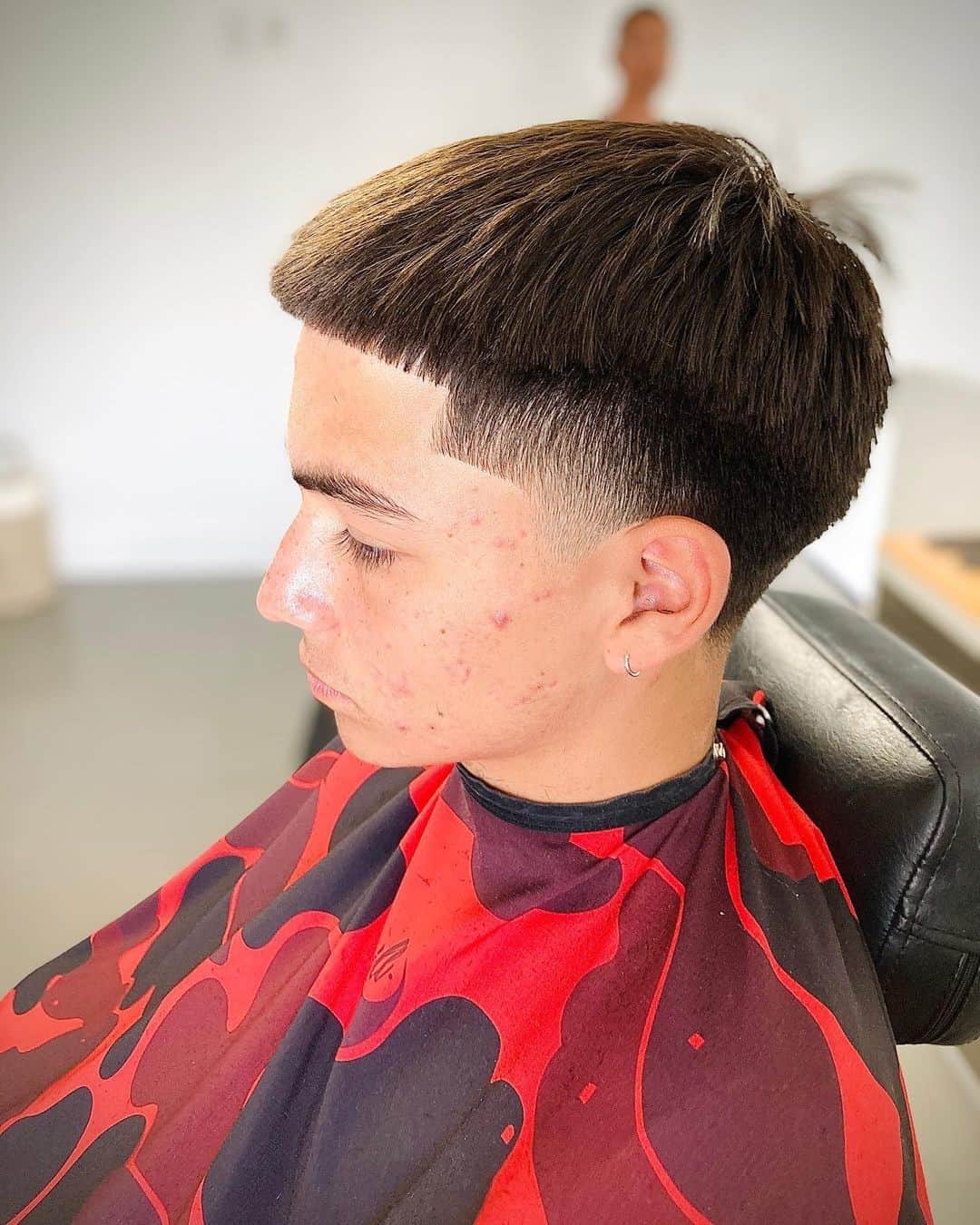 If you like shorter hairdos you will naturally gravitate towards this one. Men who like to look elegant in their own way will see the beauty of this hairdo. Show it off for any event that is ahead and enjoy the look knowing it suits your facial features.
9. Edgar Haircut Taper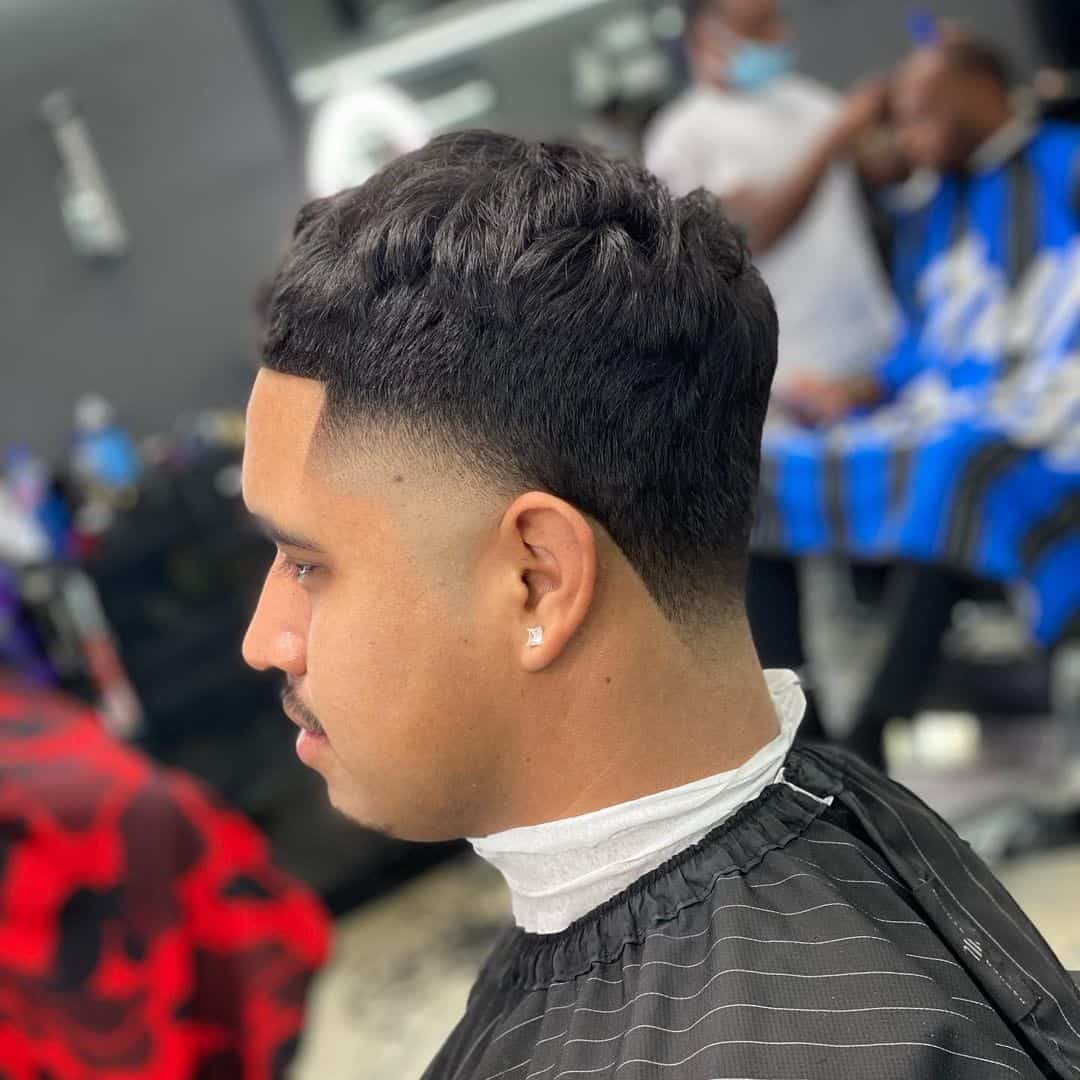 Men who are in their forties could also consider this design. Are you someone who likes noticeable ideas yet looks that are not too hard to achieve? This one won't take too much of your time yet it is going to look so splendid when shaped and cut at the right angle.
10. Taper Fade Edgar Haircut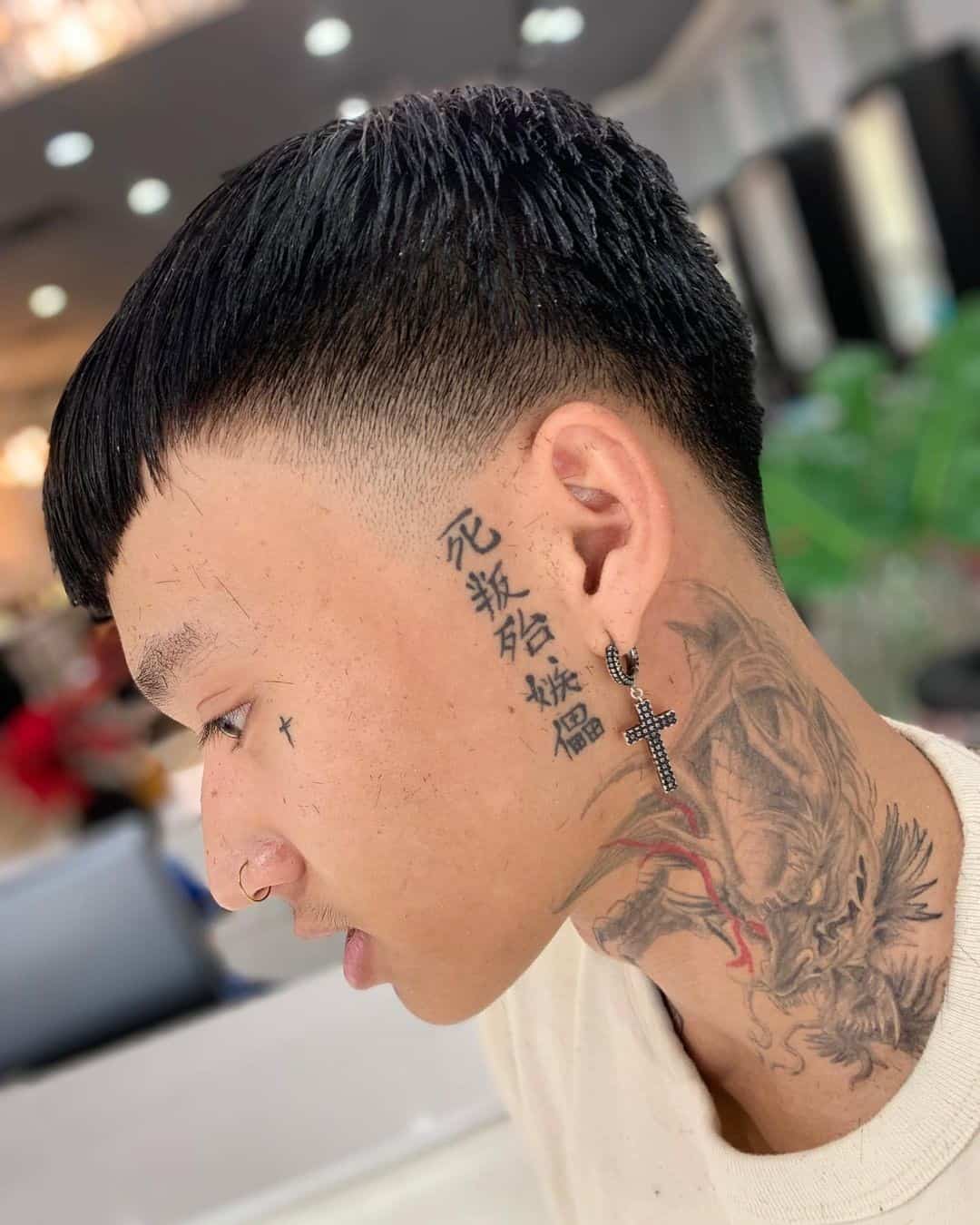 Men who are in the mood for something modern and truly trendy will enjoy this look. Give it a go if you want to look charming in your own way. Those who know how to maintain and updo their cut will like this for any night or day wear.
11. Messy Edgar Hairstyle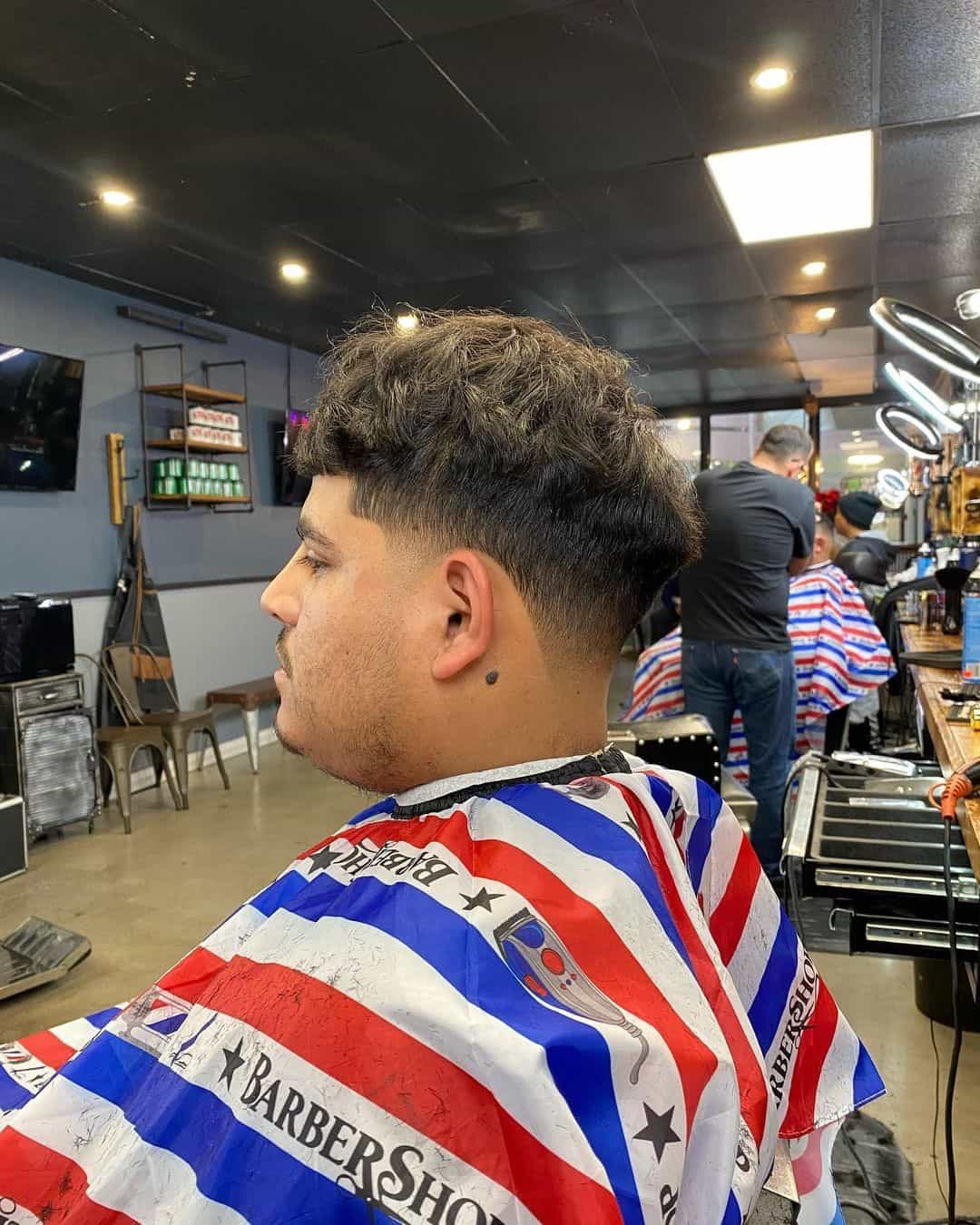 If you are into longer looks and you are someone who likes noticeable beautiful cuts give it a go with this one. It is chic and modern while not being too dramatic, perfect for any age group.
12. Voluminous Edgar Hairstyle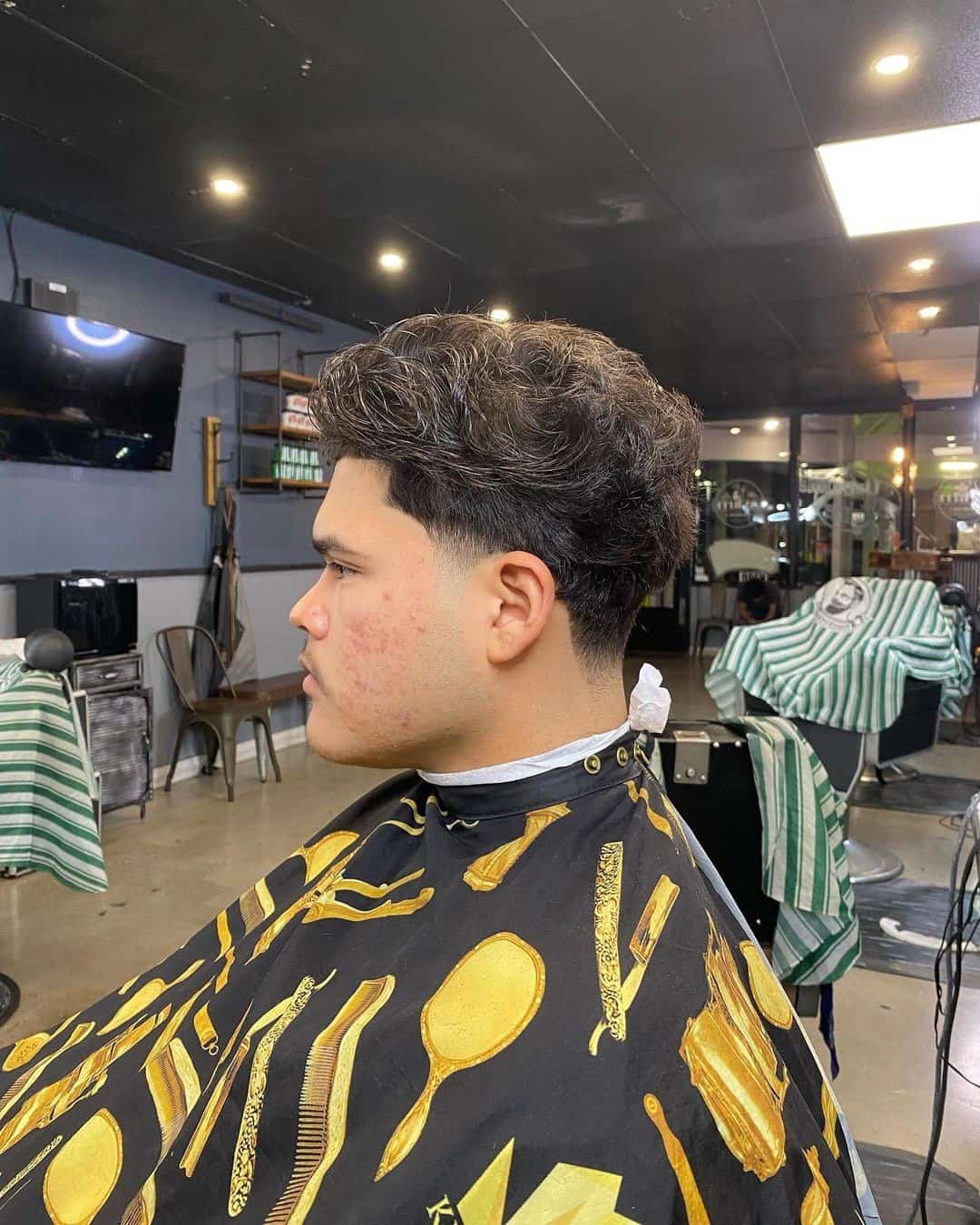 If you want to express your style through your hair, how does this fancy and look like? Men who know how to do buzzcut and detailed line work will enjoy this stylish modern style. Give it a go if you wish to look stylish.
13. Black Defined Cut Hairstyle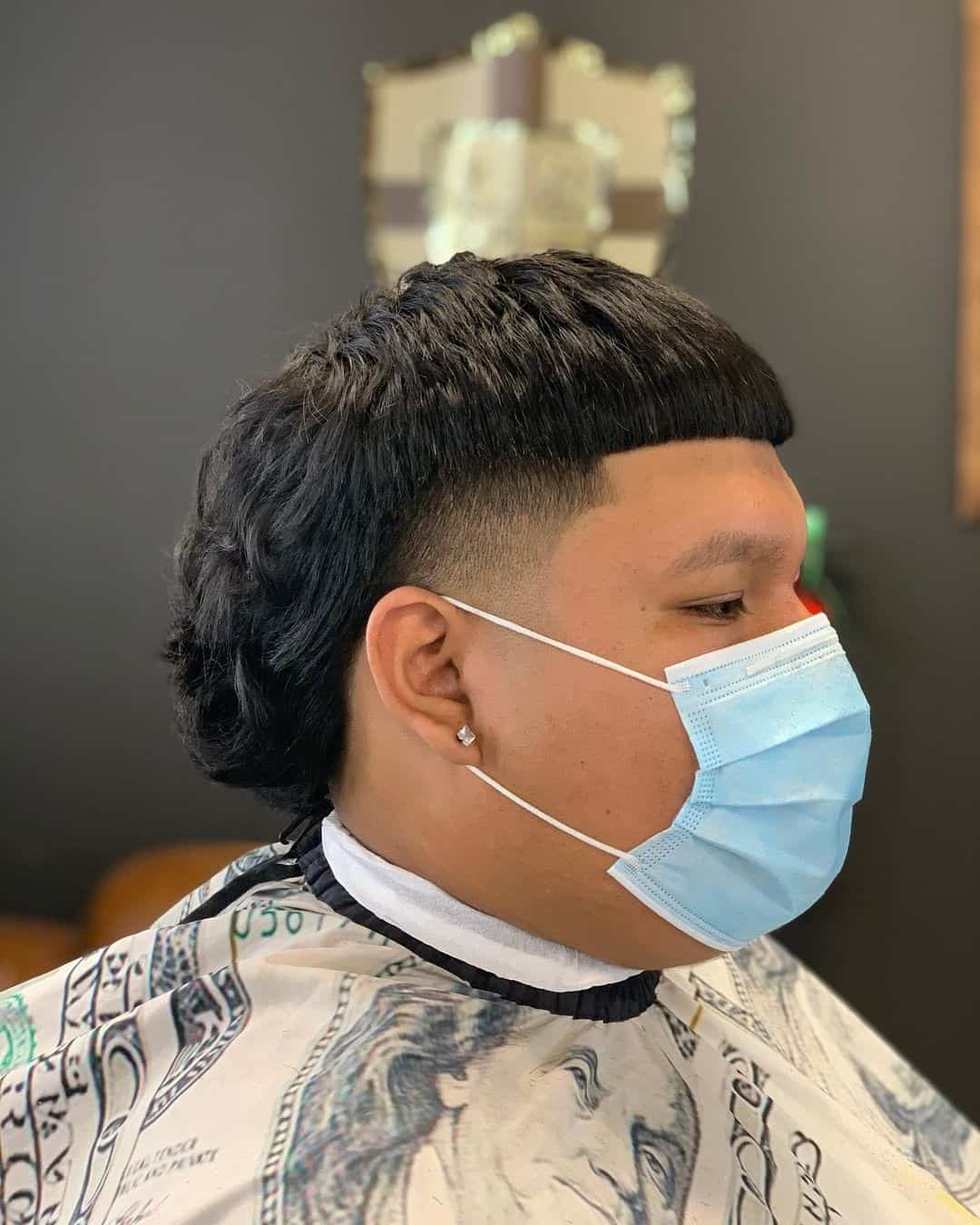 A bit of a fade on the sides will look heavenly. If you prefer stylish looks and you trust your hairdresser we recommend giving this a go. It will look amazing on men who can rock medium-length style ideas.
14. Messy Short Hairstyle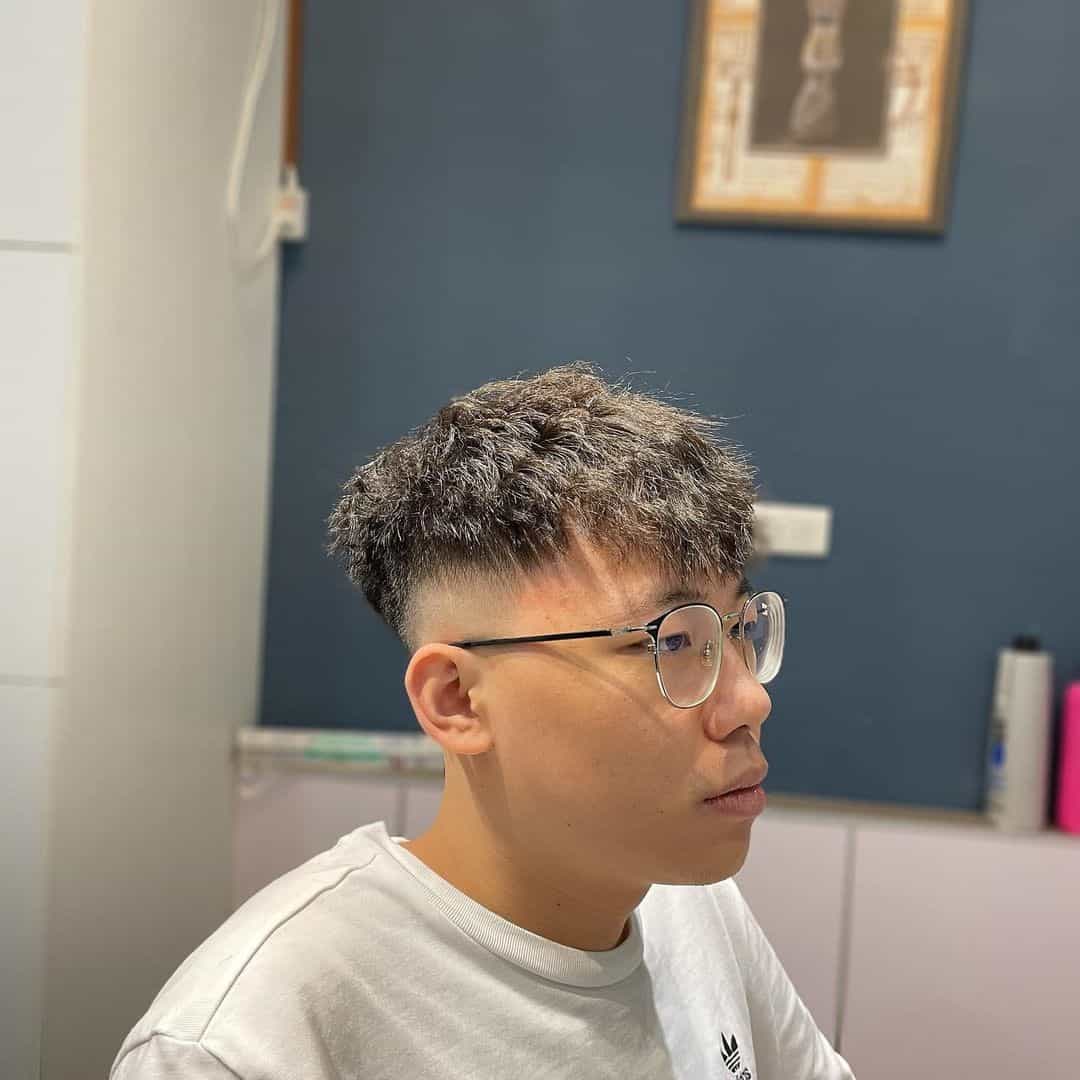 Define your edges with your favorite hair gel and wear this Edgar haircut with full confidence. If you like defined strands and looks that are super easy to achieve on a daily basis with minimal use of products, this is it!
15. Curly Edgar Hairstyle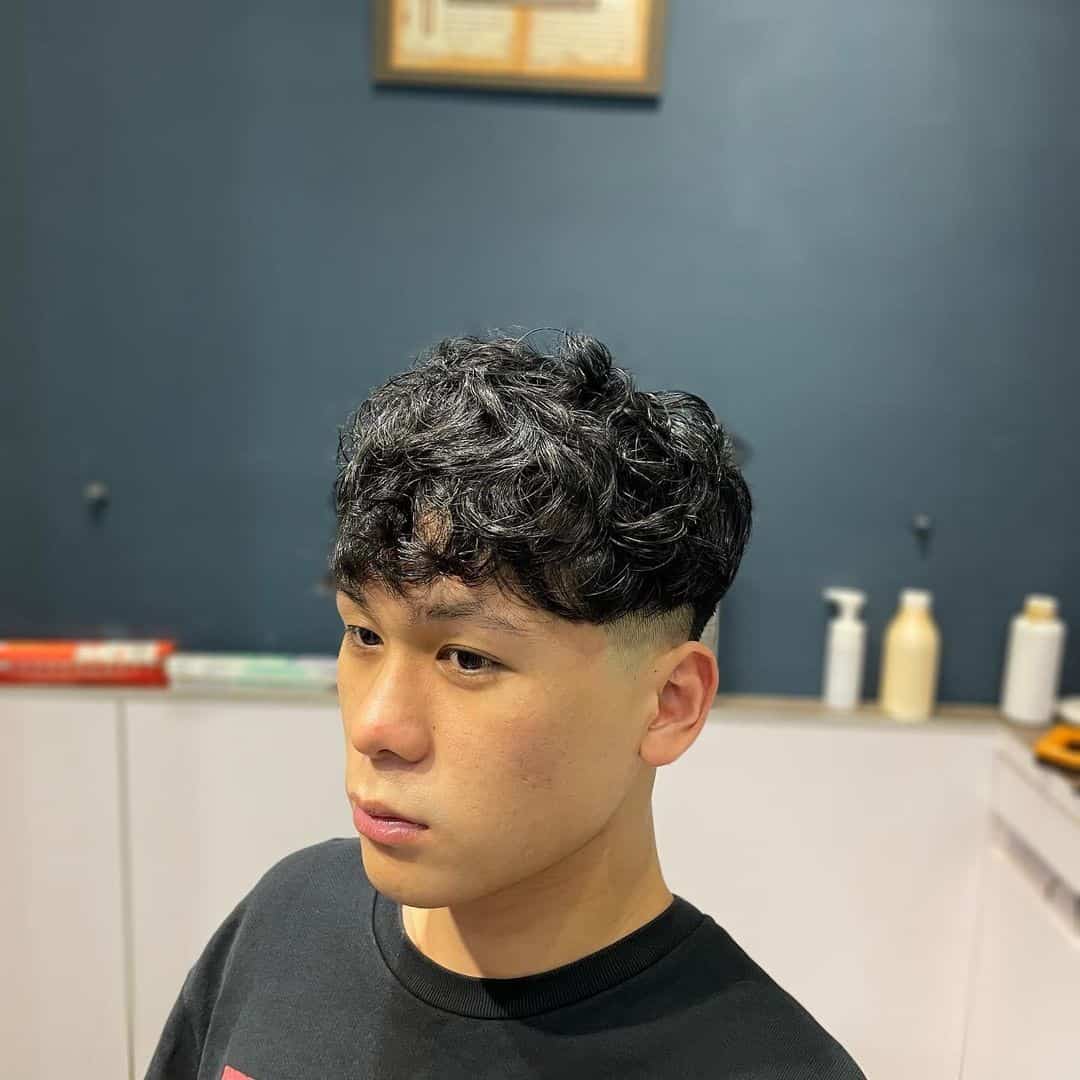 Brush out your hair with a small tooth comb every morning to achieve this voluminous effect. Guys who like elegance and true beauty will see the style with this hairdo. Make sure that you shape it and cut it every 4 weeks.
16. Detailed Edgar Haircut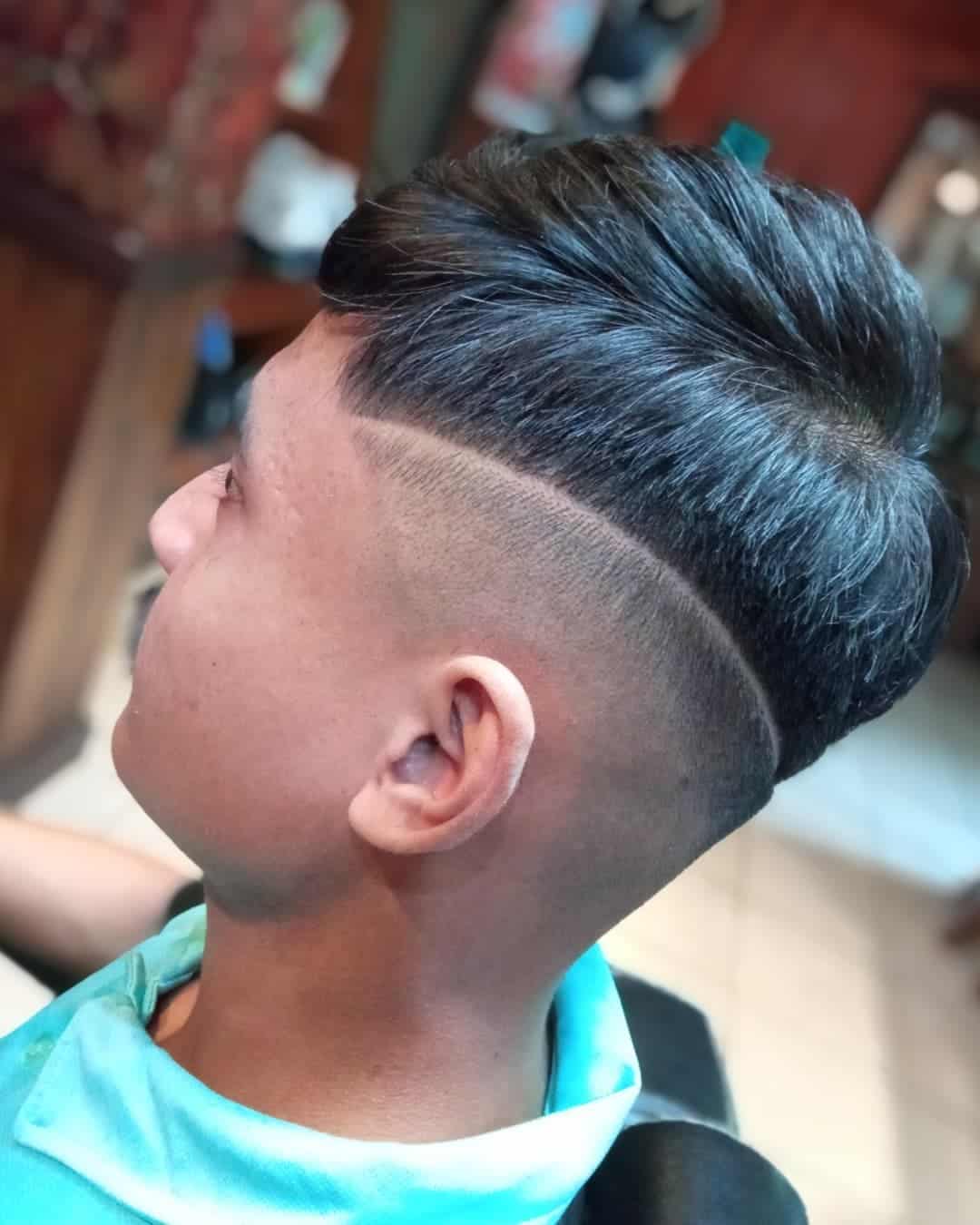 Men who prefer fancy looks and something that is perfect for their everyday wear will enjoy this Edgar haircut. If you are in your forties you will appreciate this look. Show it off for any event, but make sure that you add the right balm to maintain the shine.
17. Curly Fade Edgar Cut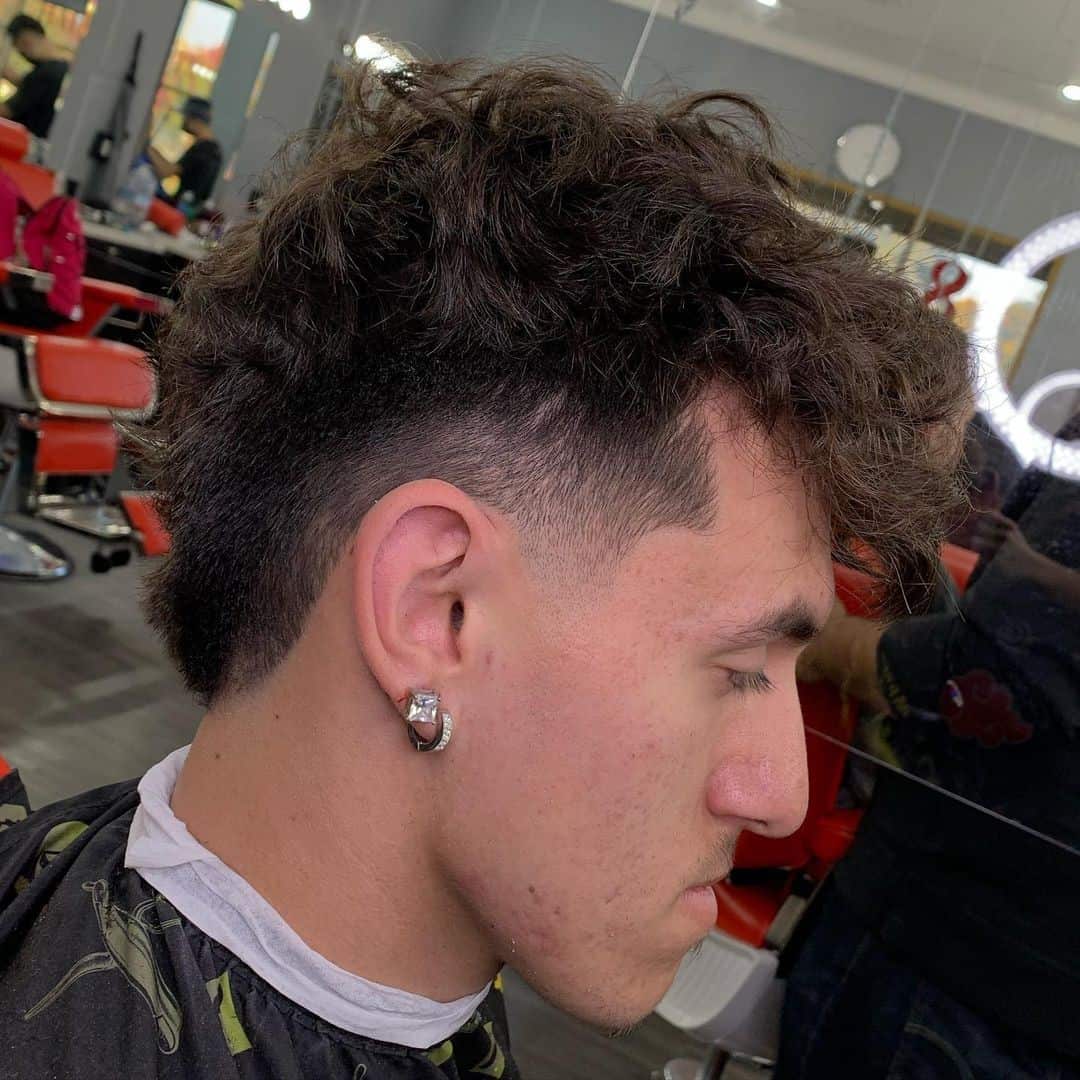 This Edgar haircut also has some Mohawk moments and elements to it. Do you fancy that? If you prefer longer looks and hairdos that are done with such precious and a ton of drama, this will suit you! Wear your hair with some curl cream and emphasize the beauty of each strand.
18. Curtain Bangs Edgar Cut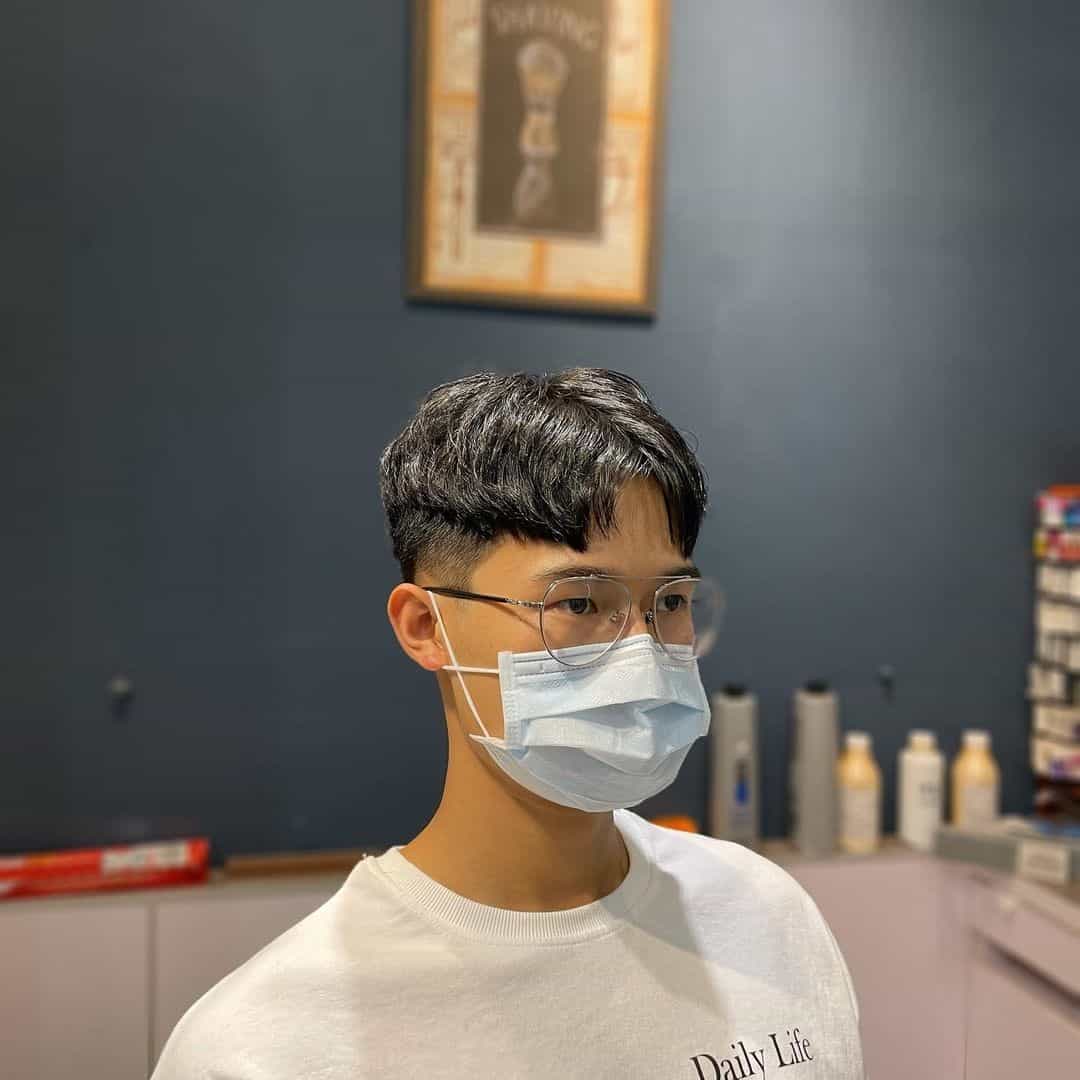 Go for this Edgar haircut and split the front portion at the center of your face. By adding a bit of dimension and elegance at the front you will achieve the perfect and work-appropriate hairdo. Ideal for guys who like to look trendy as well.
19. Natural Brown Hairstyle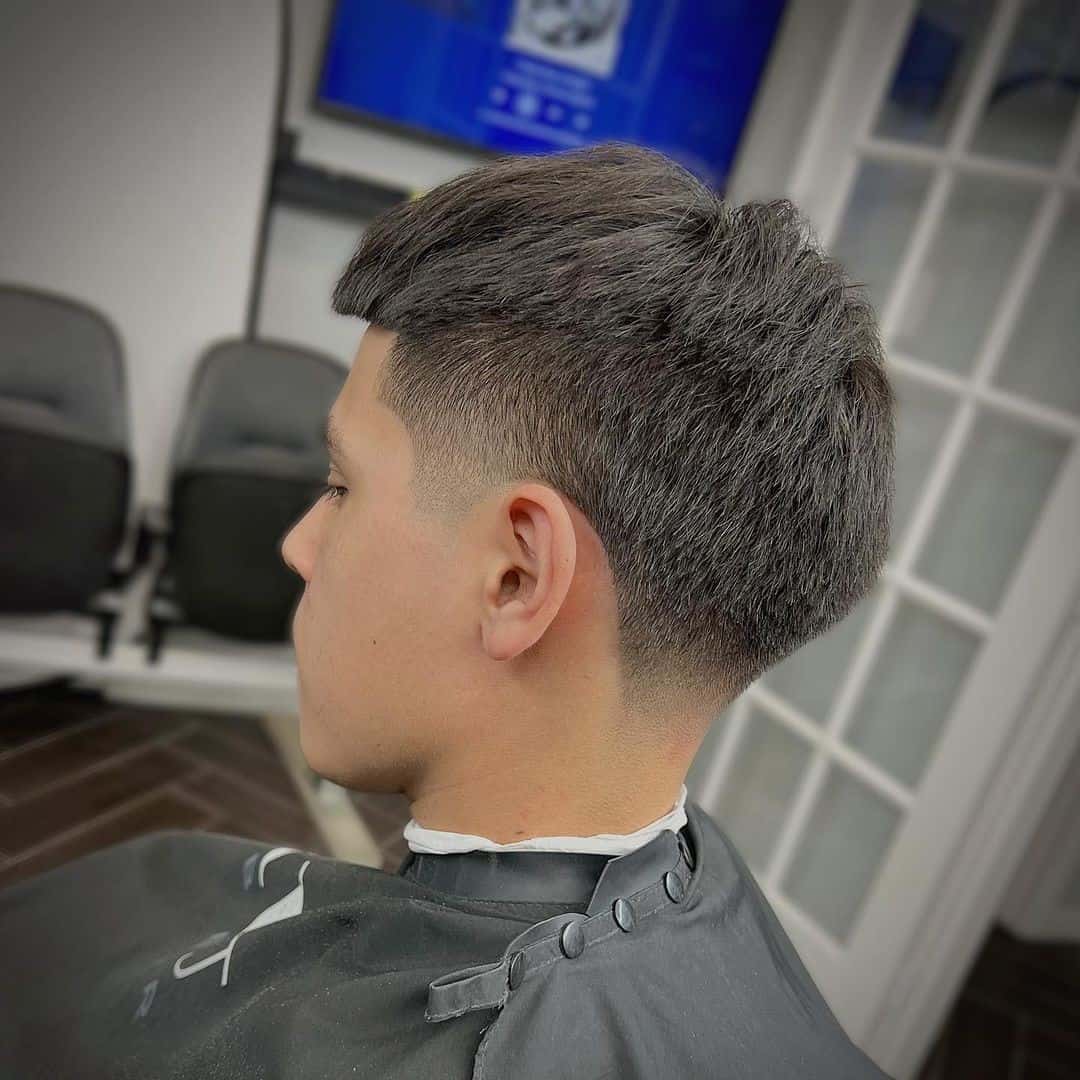 Add a bit of tapered and faded vibe to your hair if you want it to stand out. The look itself is also perfect and quite common for the summer season due to its low-maintenance and properly done thinned-out details and strands.
20. Curly Defined Edgar Hairdo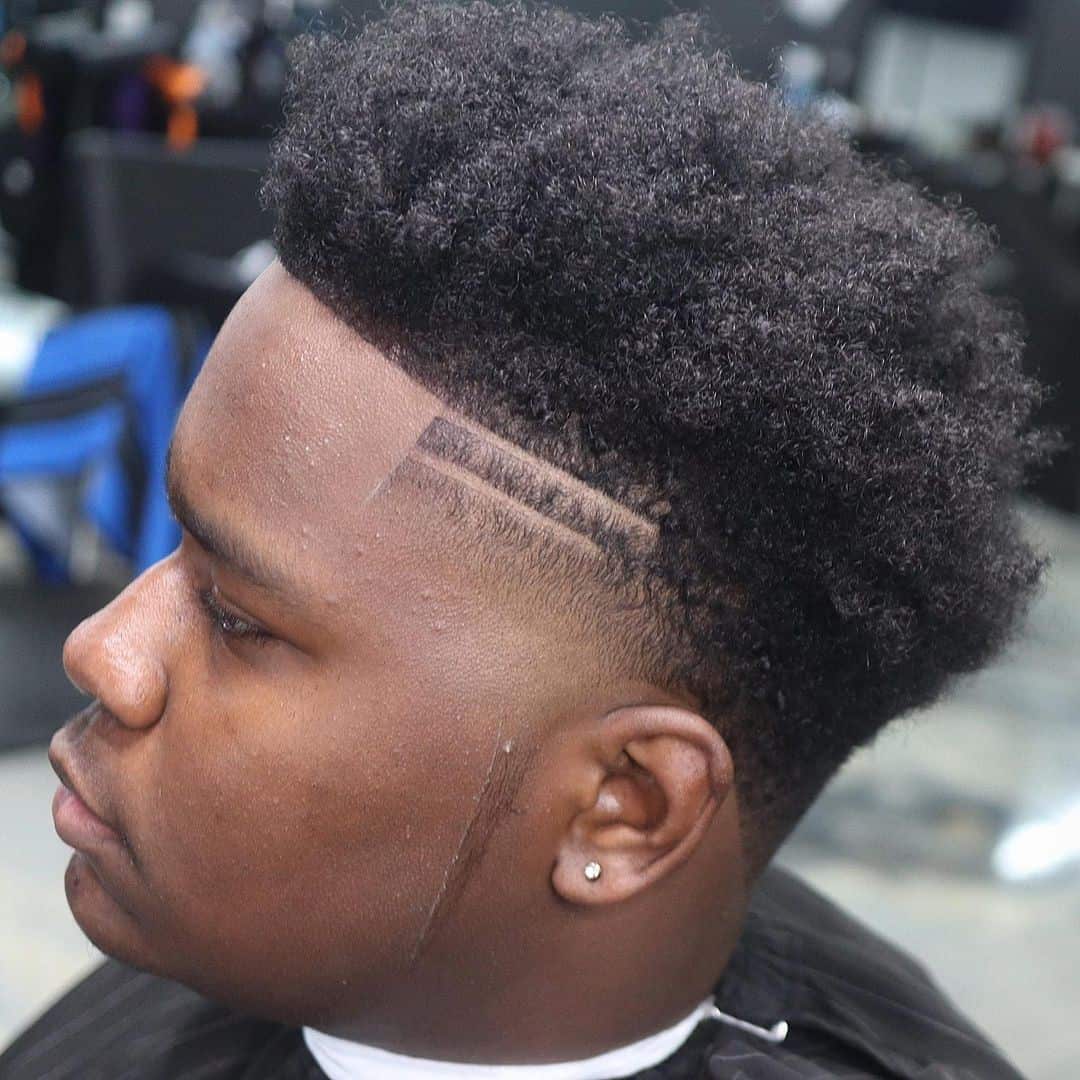 Men who have curly hair can also go for this hairdo. Simply style your curly strands and emphasize their beauty of them with the right curling cream. Your natural texture and shine will come to play, making it look seamless.
21. Black Hair Edgar Hairstyle
Younger guys or teens can also try out this look. Are you someone who likes modern ideas and hairstyle concepts? Book a hairstylists appointment and ask for a tapered Edgar hairdo. It will take you less than 30 minutes to achieve this gorgeous concept that everyone will admire.
22. Dark Brown Edgar Hairstyle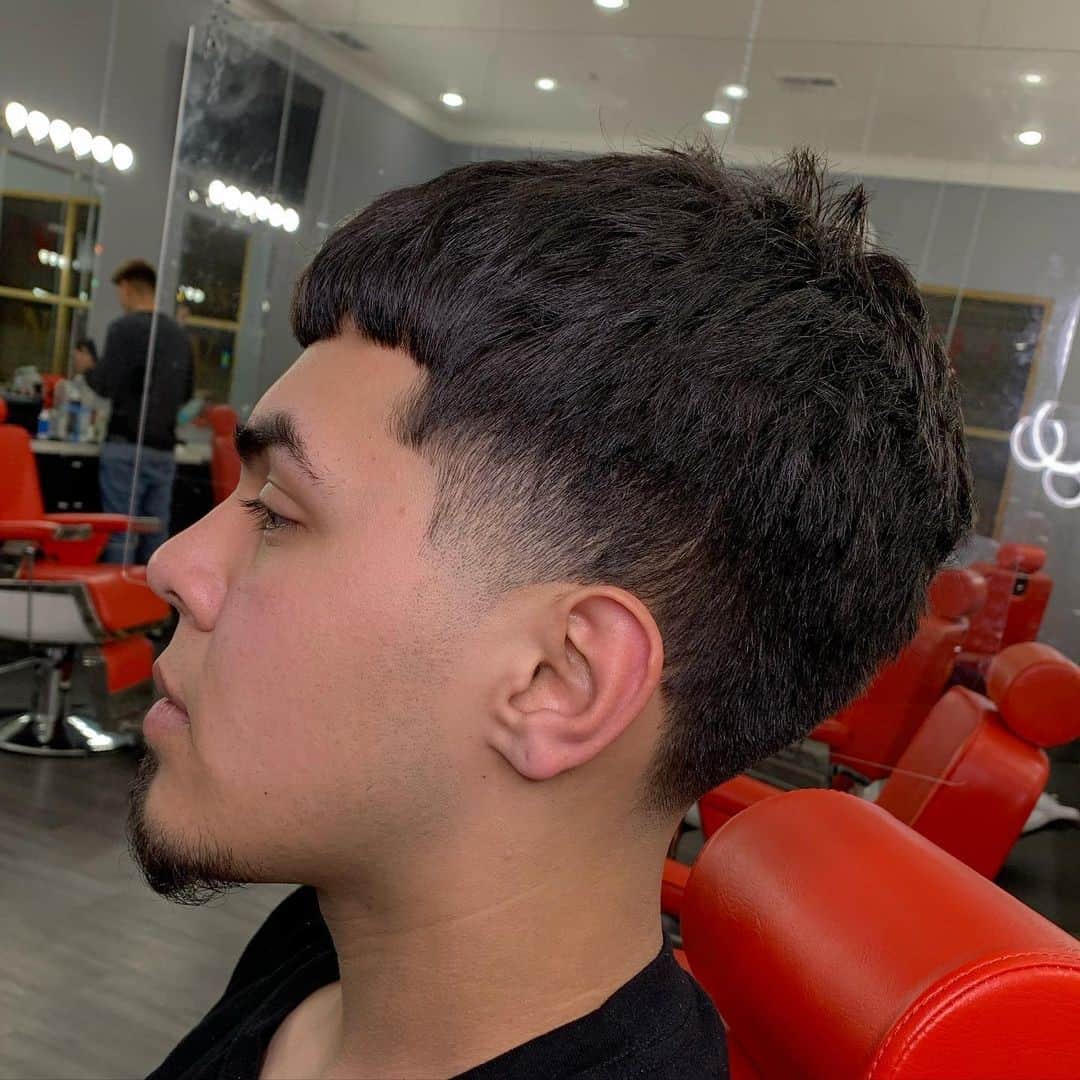 This Edgar haircut will look phenomenal on men who have rounder face shapes. This look is not too hard to achieve yet it is perfectly and commonly worn by playboys and men who like the attention and glamour.
23. Wavy Natural Edgar Hairdo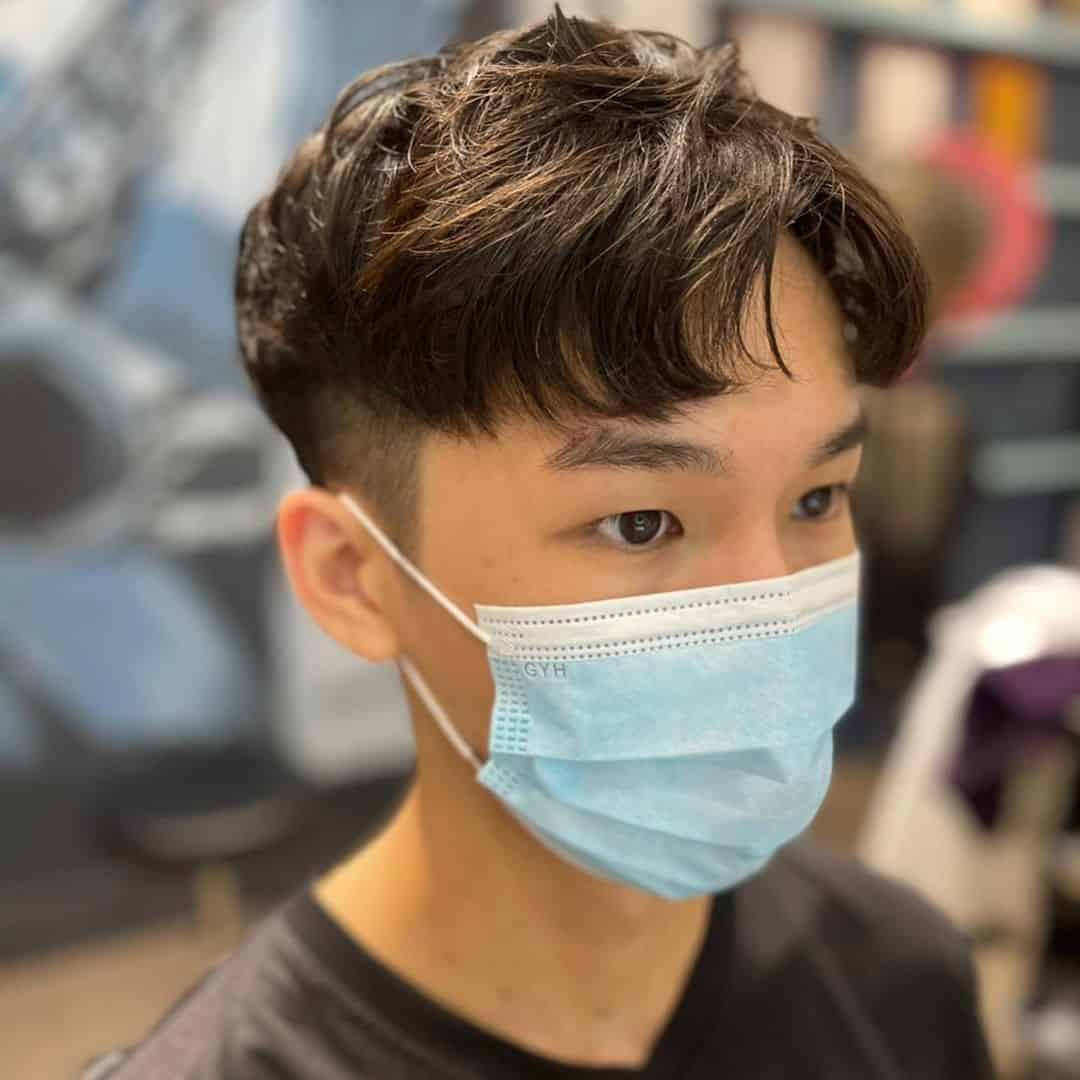 Add a bit of a curtain bang moment at the front and show off this look anywhere everywhere! It is a common design often worn by younger men and teens who know what's trendy at the moment. Show this look off and wear it with a bit of a hair balm.
24. Messy Wavy Natural Hairstyle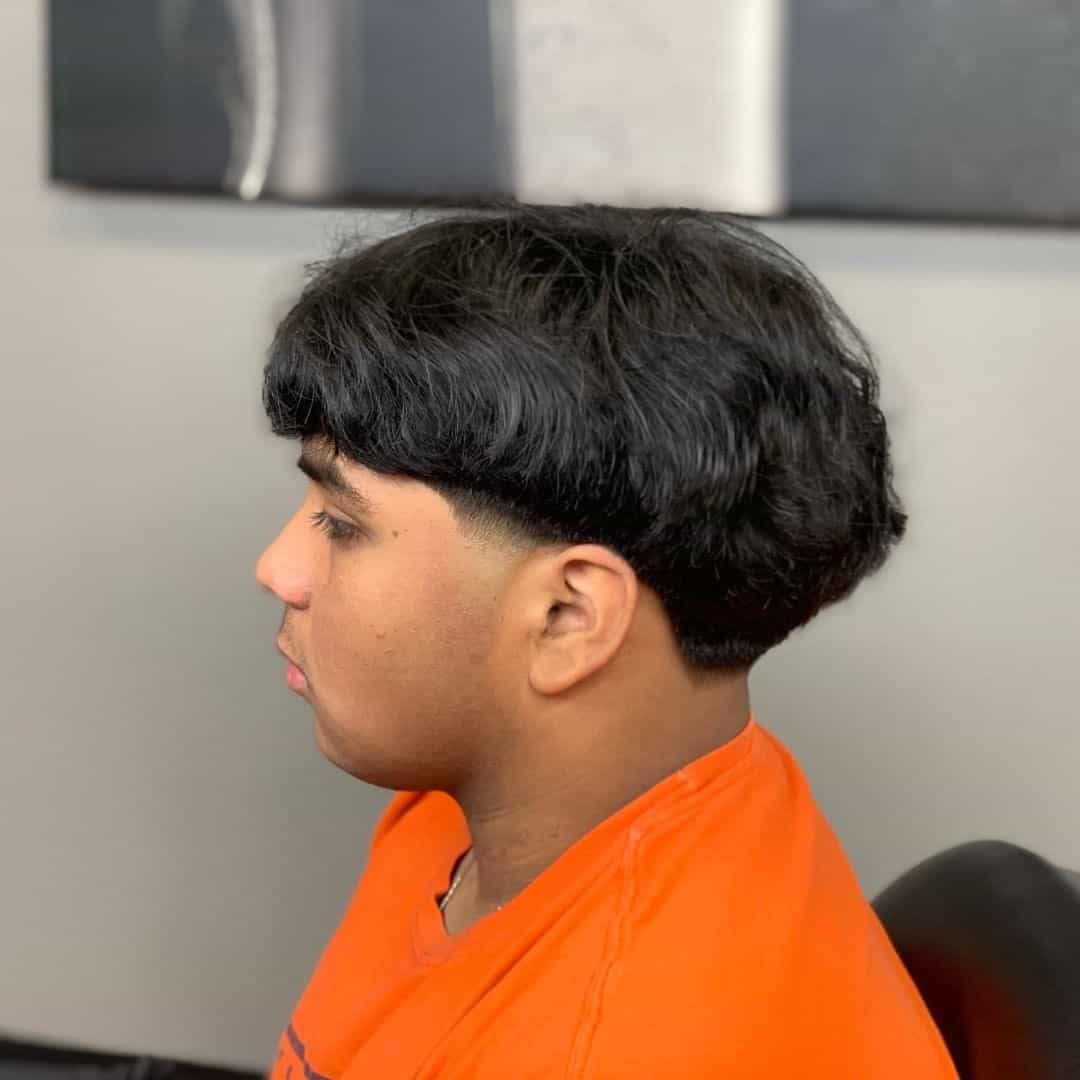 If you can grow your hair this long you're going to enjoy the vibe of it. Style it with your favorite hair gel and curling cream. Once you input 3-5 minutes every day you will end up with flawless curls and defined Edgar edges.
25. Curly Fade Edgar Cut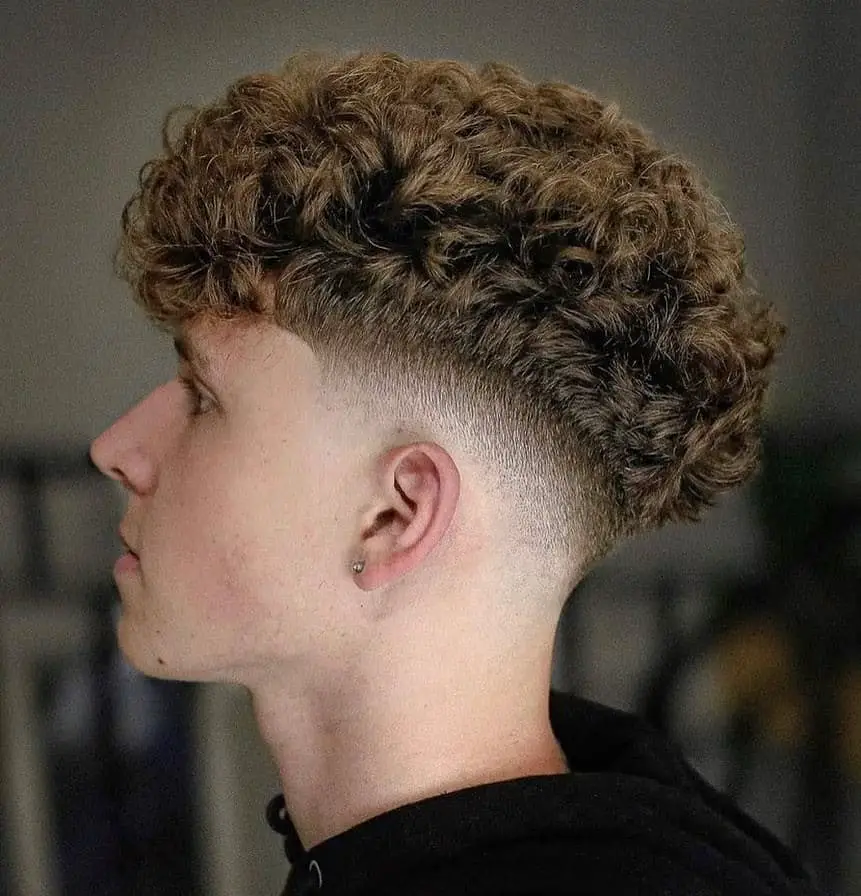 Combine a Mohawk look along with an Edgar hairdo. Men who like and prefer longer looks and more defined looks will see the true beauty of this one as well. Add your favorite curling cream as well to define the edges.
26. Defined Cut Edgar Hairstyle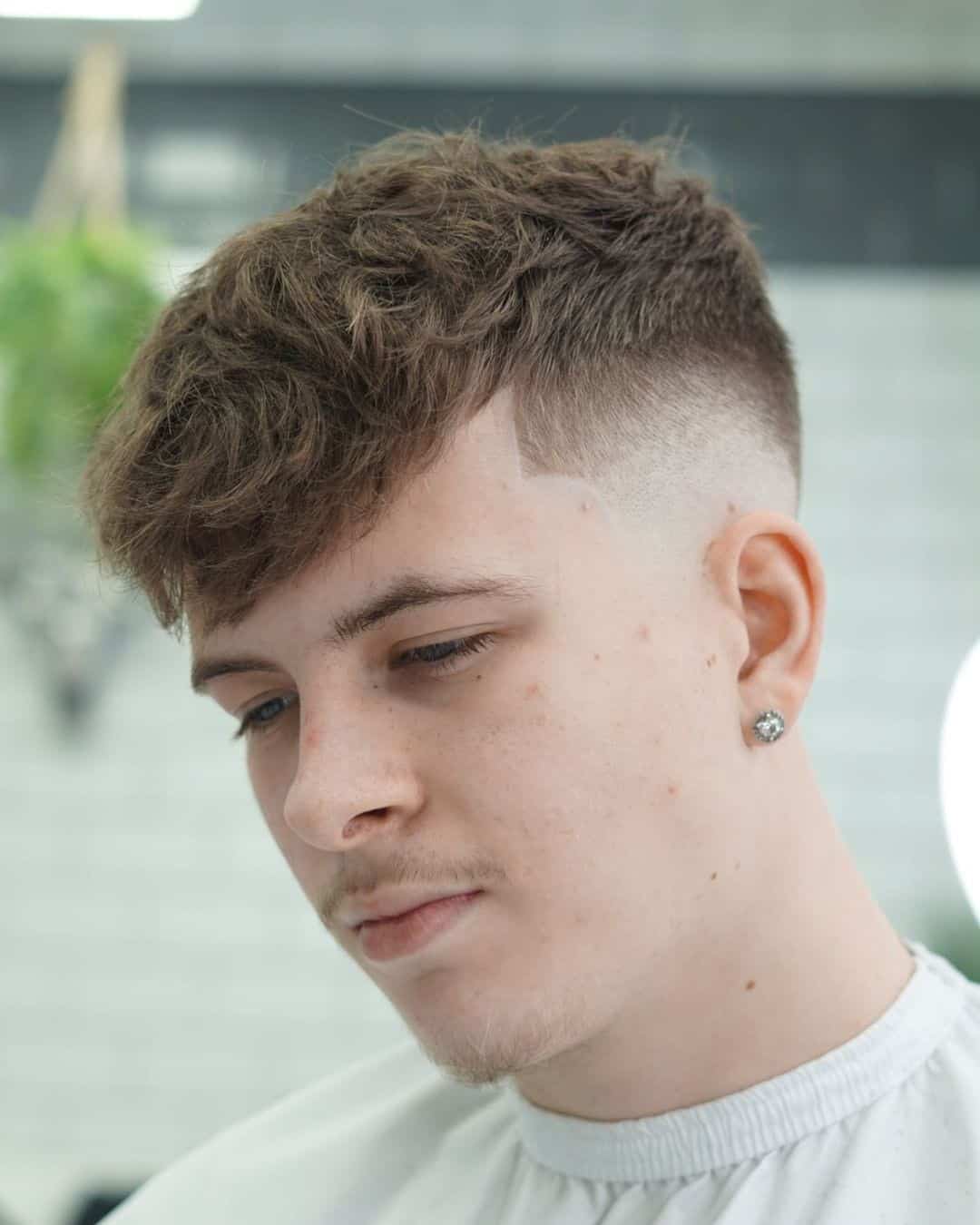 If you are on a low-maintenance side and you enjoy shorter looks give this one a go. It won't take you more than one minute each day to style your hair. Men who are always on the go will see the beauty and practicality of this cut.
27. Ponytail Edgar Hairstyle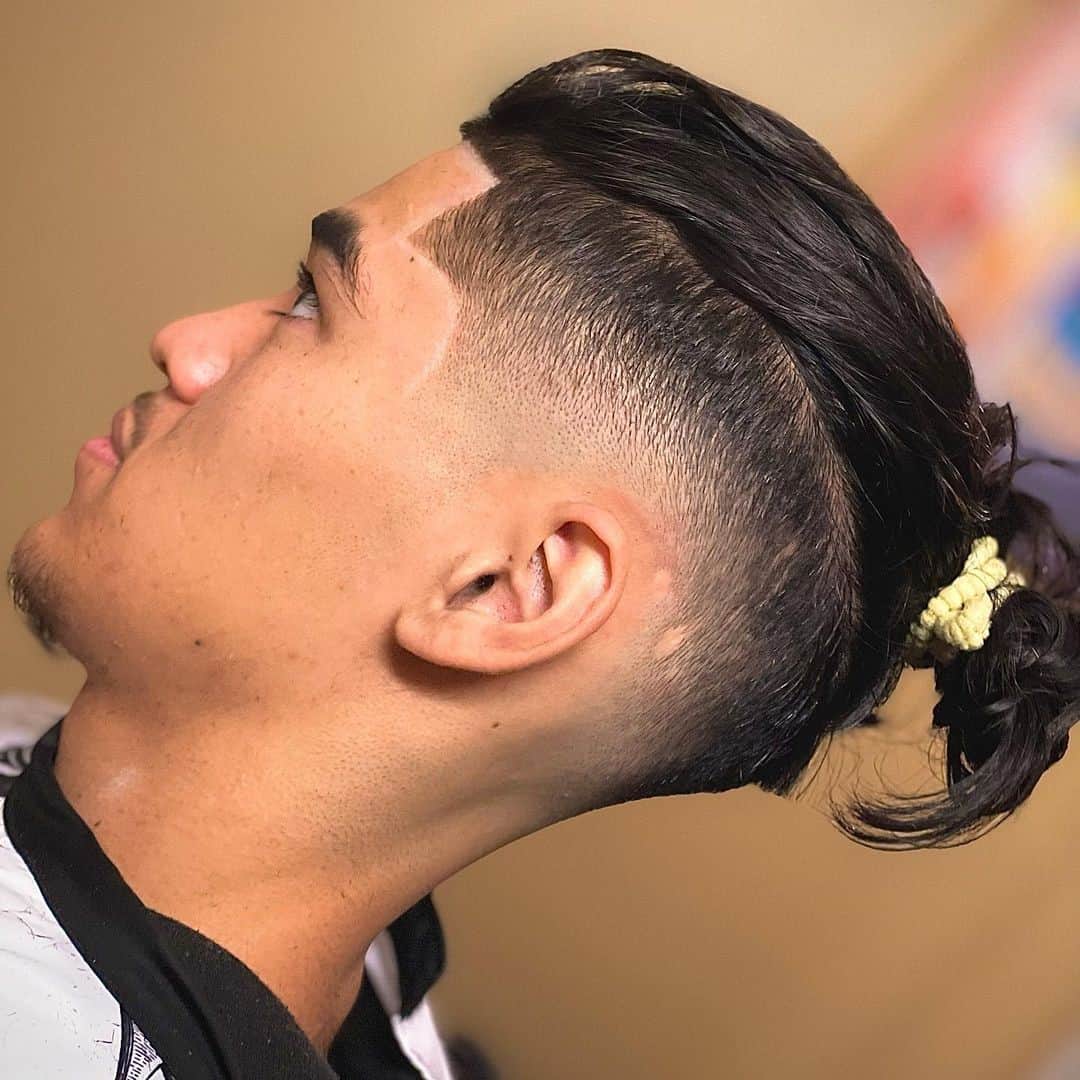 Why not try out this little ponytail detail in the back?! If you like to look elegant but you also demand practicality when it comes to your looks, this will interest you. Men who are in their thirstiest and those who are sporty people will like this look.
28. Curly Edgar Haircut Look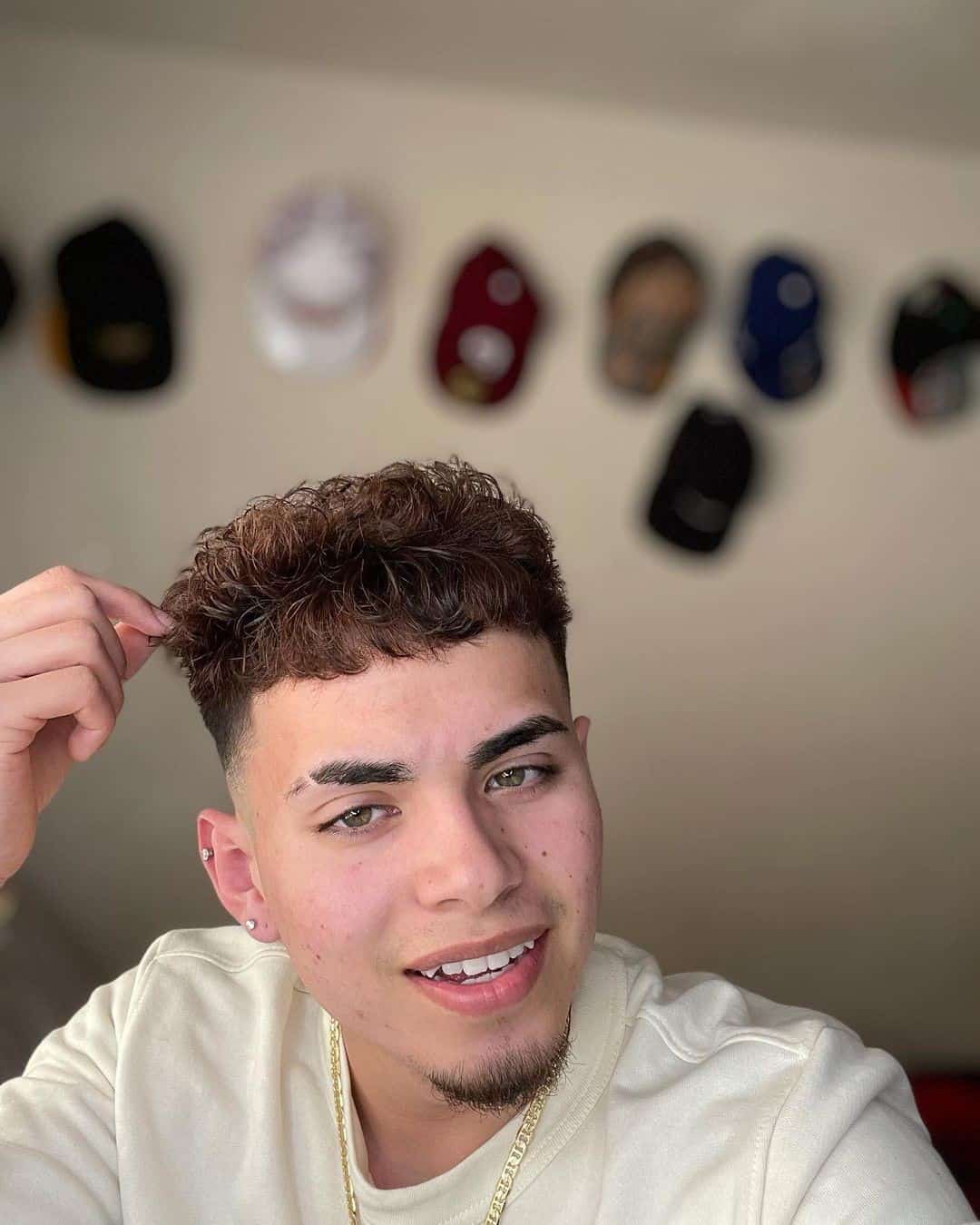 Add a bit of curl and dimension to your hair to spice it all up. If you're in the mood for something new and you're a fan of textured looks this Edgar hairdo will suit you.
29. Defined Edges Haircut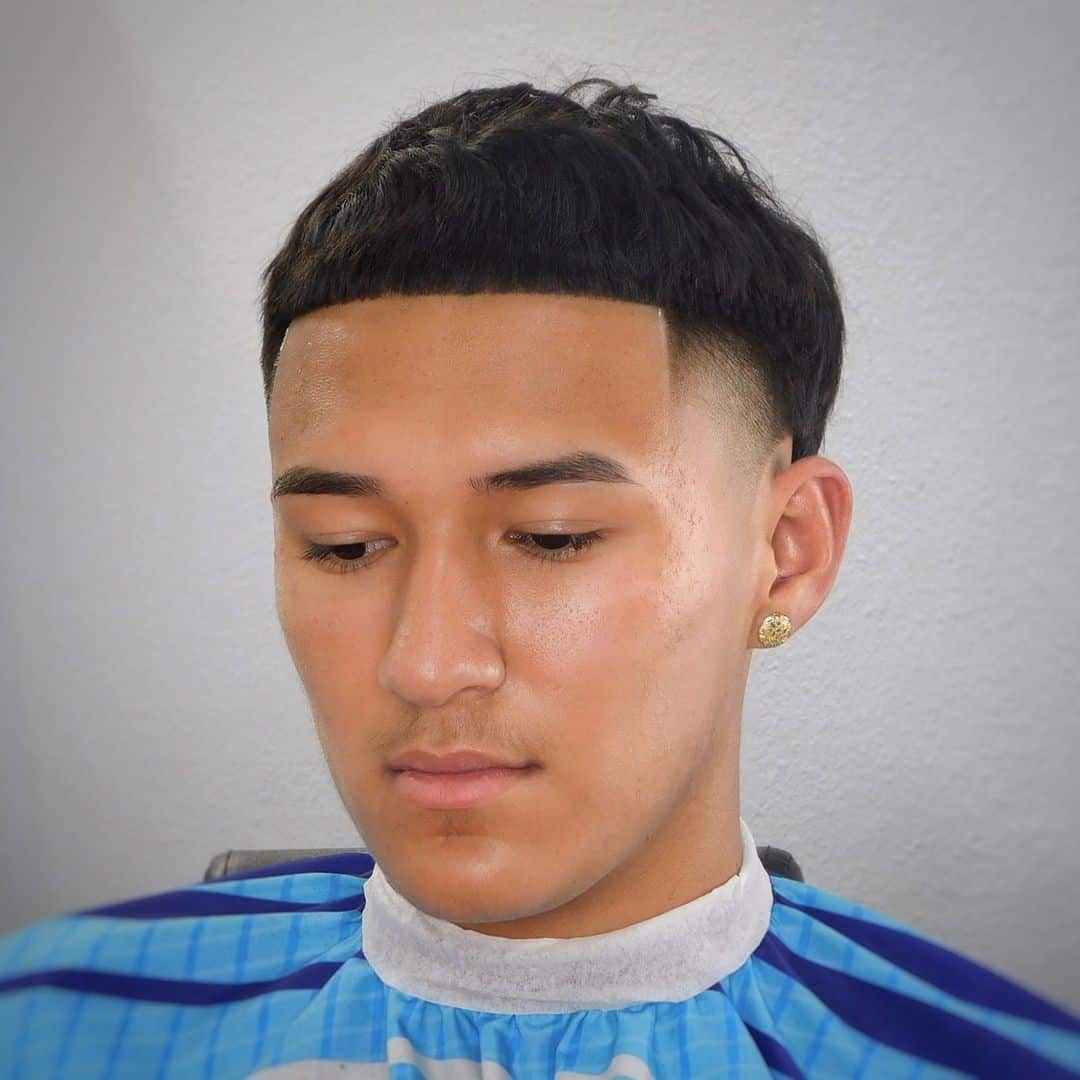 This Edgar haircut is super defined and properly tapered on the sides. Do you enjoy sleek ideas and defined shorter hairdos? This one will look amazing on men who like to work out and those who always need a practical low-maintenance choice.
30. Curly Tapered Edgar Cut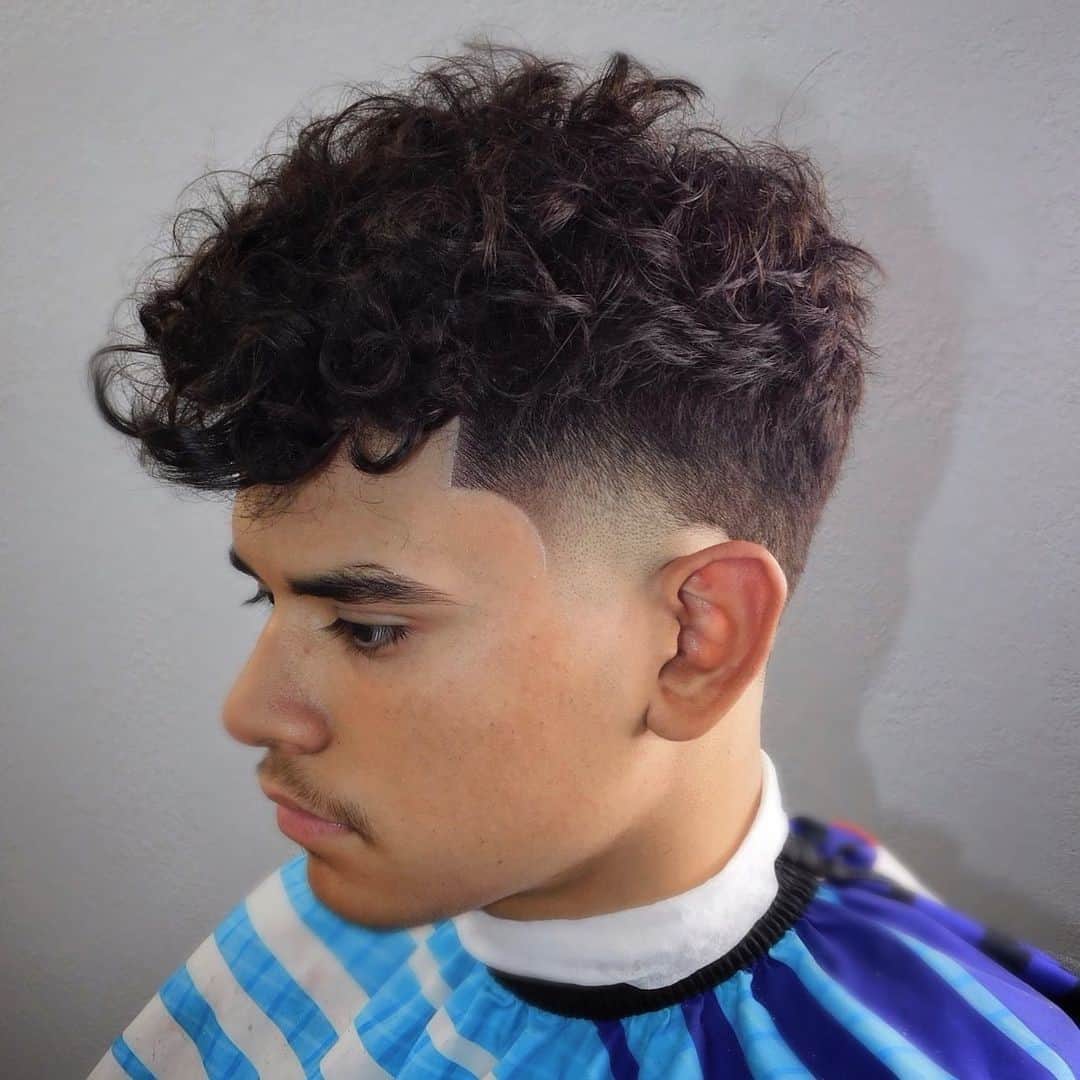 This messy Edgar haircut is for those who like to act quickly and are always on the move when it comes to their looks. If you're someone who enjoys curly looks and you also want a bit of definition with them, this is the perfect blend and best of both worlds!
Do You Want To Try It Out?
Let us know if you're ready to commit to any of these hairdos. Which one was your favorite out of the bunch? Let us know where you stand when it comes to all of these cool and edgy looks, we can't wait to see what you fancy.