SPICY RUM PULLED PORK SLIDERS
When you shop through links on our site, we may earn an affiliate commission. This educational content is not intended to be a substitute for professional advice.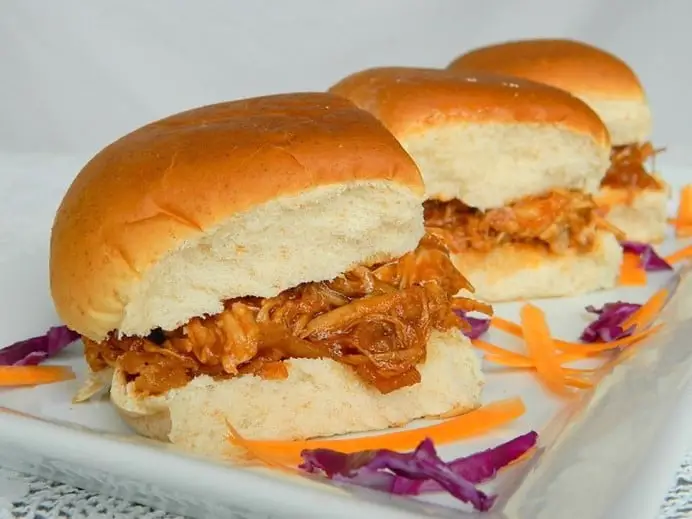 Anyone within 5 miles of my kitchen last night had to be in total envy of the pork loin I slow cooked for 6 hours. The sweet and spicy smell has probably permeated our furniture and walls, but I'm not sad about it! Marinated in spices, placed on a bed of onions, and then smothered in a mixture of barbecue sauce and my personal
favorite… Sailor Jerry Rum!

…..

Ingredients:

½ Tbs paprika

½ Tbs garlic powder

½ Tbs cayenne pepper

1 tsp coarse salt

1 tsp freshly ground black pepper

2 – 2 ½ lbs boneless pork loin

1 red onion, finely chopped

Sweet Baby Ray's Barbecue Sauce (I used the Hickory and Brown Sugar flavor)

½ cup Sailor Jerry Rum

Juice from 1 lime

8 slider buns or rolls

(1.) Add paprika, garlic powder, cayenne pepper, salt, and pepper to a large bowl and shake to mix. Add pork loin to bowl and rub spices in until pork is completely covered with mixture. Place pork on a plate and cover with plastic wrap. Marinate in the refrigerator for 30 minutes to an hour or overnight. (2.) Place half of the chopped onion in the crock-pot and (3.) the other half in the bowl with any remaining spices. (4.) Add barbecue sauce, Sailor Jerry Rum, and lime juice to the bowl and stir until mixed.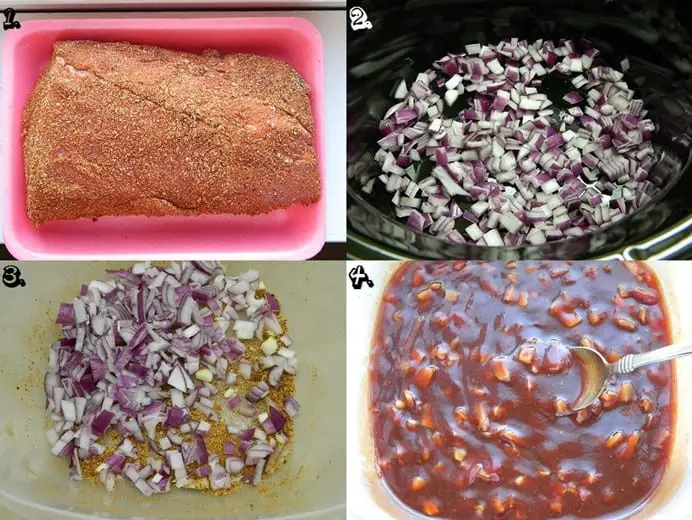 When pork is finished marinating, place in the crock-pot on top of the onions.

Pour barbecue and rum mixture over the top of the pork.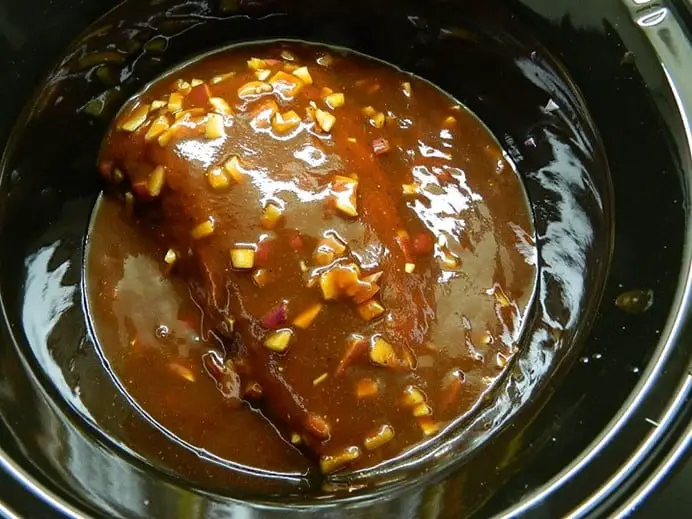 Cover with lid and cook on low for 5-6 hours or until tender and meat shreds easily with a fork. Most of the sauce will reduce down so you won't need to drain it. The picture below is after about 4 hours of cooking and you can see how much it's reduced.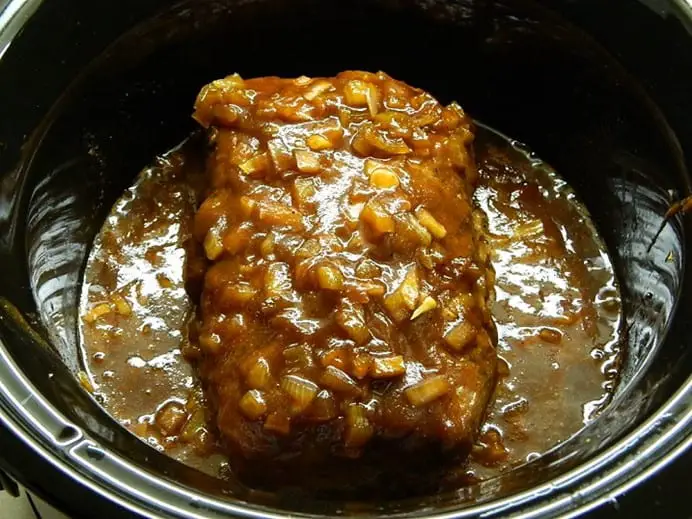 When pork is finished cooking, shred meat with two forks and stir so it becomes evenly saturated with the sauce.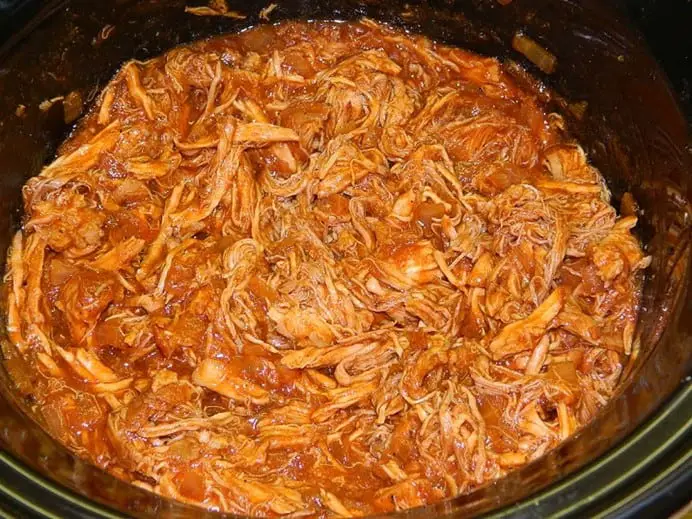 Spoon onto slider buns and serve with coleslaw, lettuce, or cheese.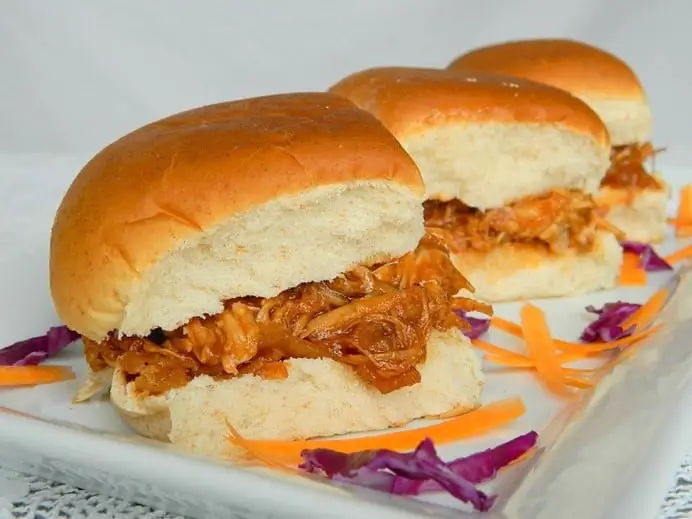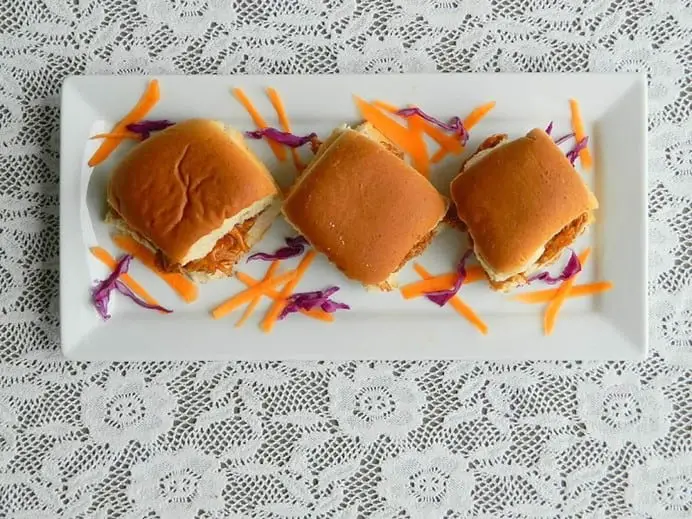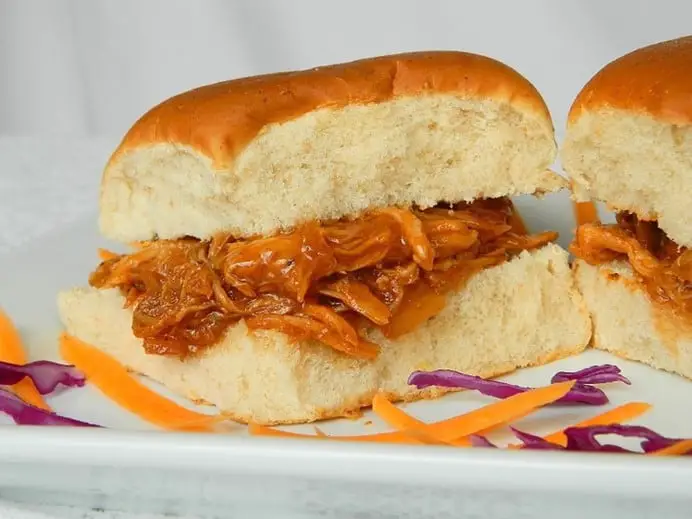 Enjoy!