70+ Bold Dark Red Hair Styles: Latest Trends To Rock In 2022
When you shop through links on our site, we may earn an affiliate commission. This educational content is not intended to be a substitute for professional advice.
Seasons change, and so do our hairstyles. The color of your hair can beautifully suit the weather outside. Look no further, as dark red is the old, yet still new trend.
There is no other color that is bolder, more striking, and sight-catchy than the color red. Something about this shade makes everyone turn their heads as soon as red hair enters the room, right?
Dark red is like a bold statement. It can be awe-inspiring in exterior situations. However, it is like a personality business card. While blondes are like bringing summer every day, redheads are wild and uninhibited about life.
Redheads are making a statement every day, and they are never afraid of showing off their personality.
So if you want to show your fiery personality or get that sense of mystery, you can think about changing your look with a dark red hair dye.
There are numerous red shades to choose from, such as deep burgundy, dark cherry red hair, or ombre dark red hair. Keep on reading to find out more examples and potential hair colors to choose from.
Dark Red Hair Color Popularity
Dark red hair dyes have been increasing in popularity, especially among those women who have been looking for a bolder look. If you have a natural bright color, such as blonde or some other shade close to it, you should choose lighter red hair options.
For instance, if you wish to have an exquisite look, the copper shade is the one. However, there are so many other playful looks based on the red hair color that it is impossible not to find something to suit you.
The dark red hair can look natural and soften women's features, making the eyes pop and offer a fantastic glow.
For those with medium to dark brown hair, you can easily choose a dark brown-red hair color and go for the darker look. These kinds of shades will suit the skin tone amazingly and complement the eyes.
Let's say you have finally decided on a dark red hair dye; however, searching for the ideal shade is not part of the fun. Worry no more, as this article will explain everything about the best hue and how to choose the perfect dark red color.
After you select the shade of your dream, it's time to hit the salon and enjoy the world of redheads.
Read More: Hair Color Chart Ultimate Guide: Matching Hair Colors to Your Skin Tone (2022 Updated)
70+ Best Dark Red Hair Dye Options
It is easier to decide on the future hair makeover when you have the top options right at your fingertips. Here are some dark and lovely red hair dyes to consider, with examples and some professional advice:
Plum Dark Red Hair Choice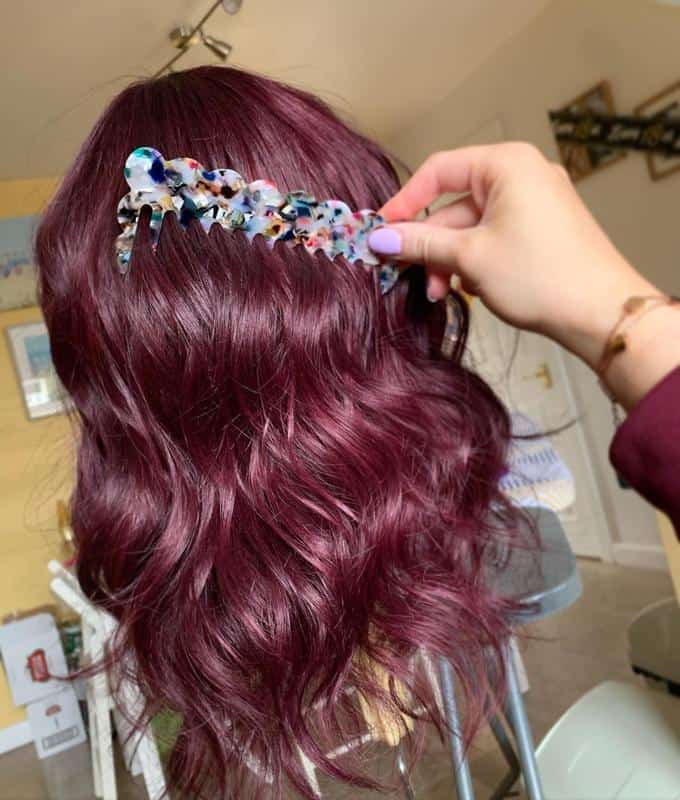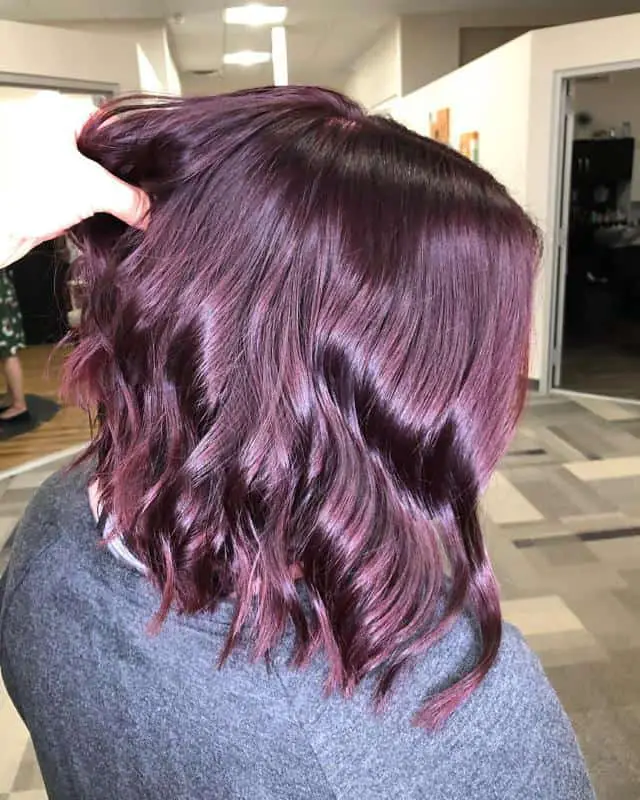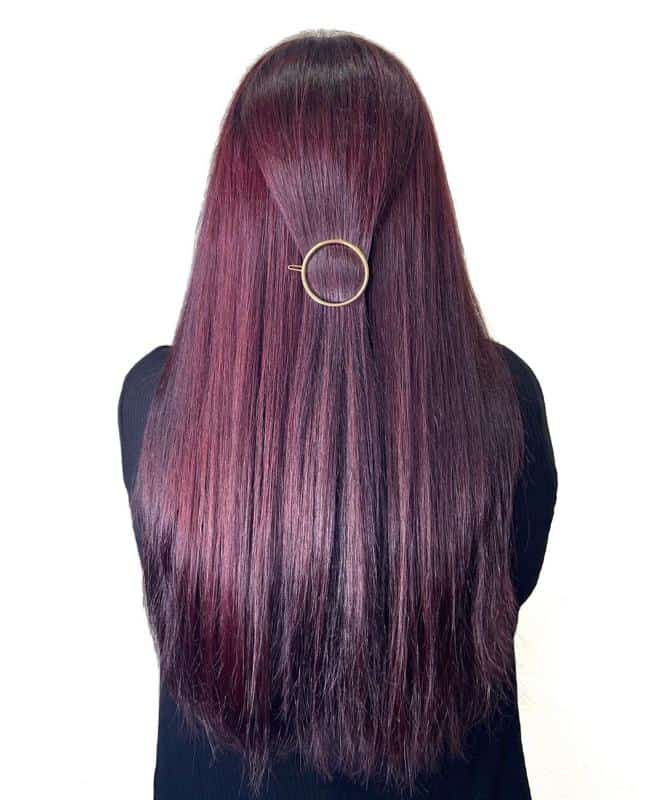 This is one of those dark red hair natural colors to suit people with dark brown hair. This shade is subtle but also has a natural flair that everyone will admire.
Personal opinion: The plum, dark red hair option has the power to spice up things a bit and add that vamp look. Cool, right?
The Hot Red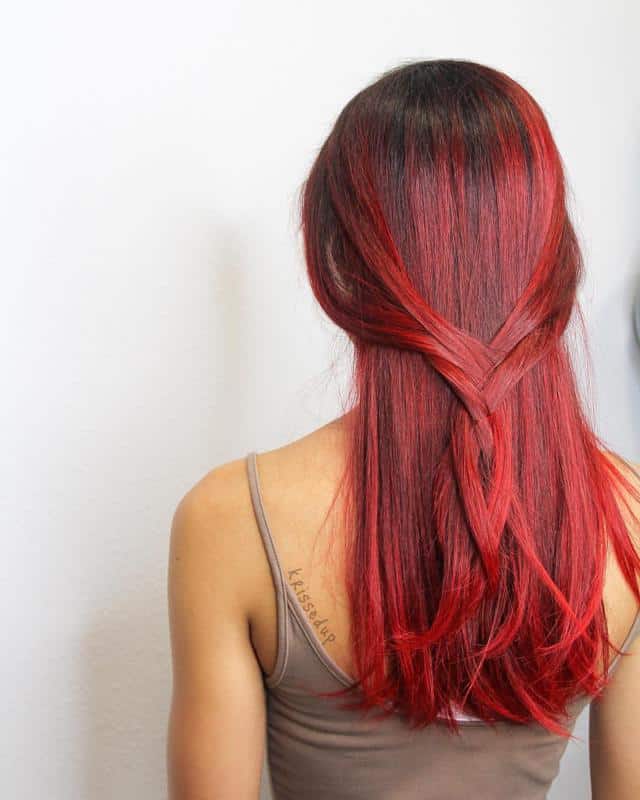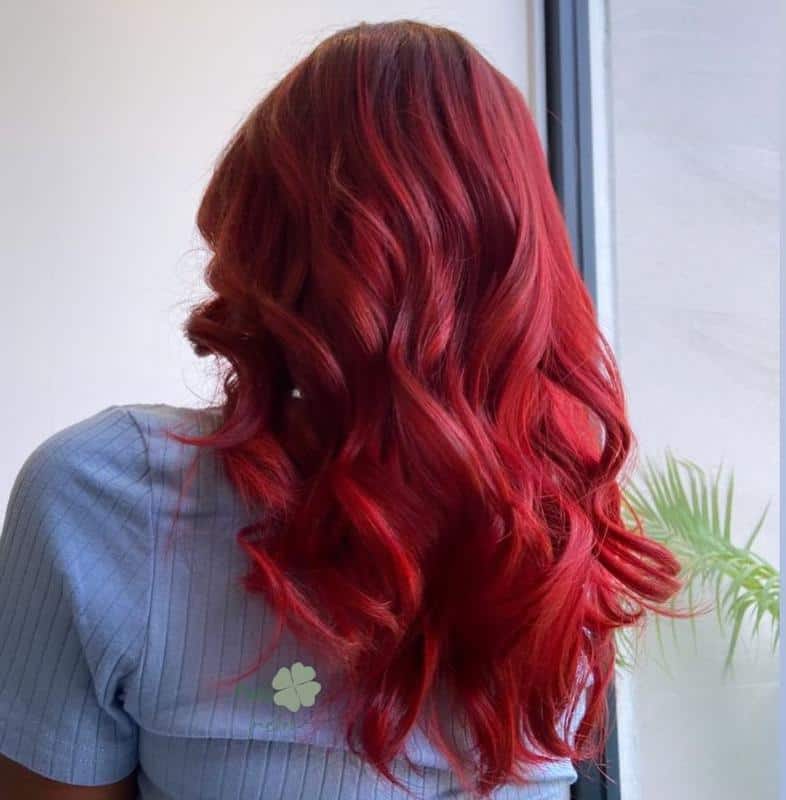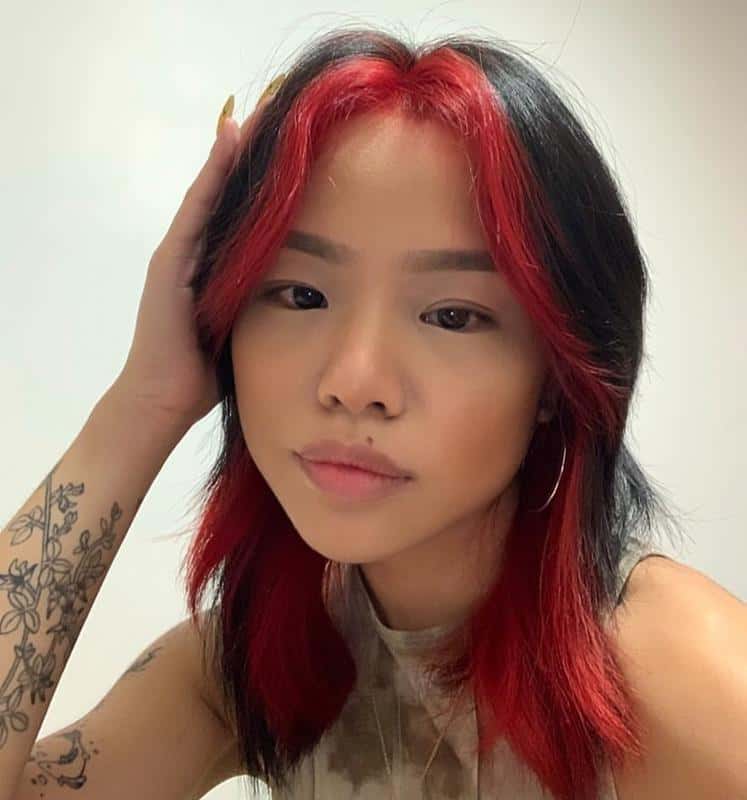 Hot red hair is not too electric, but it can be darker and still scream for attention. You can either choose to keep the roots in your natural color shade, add only some brightly colored locks, or paint the whole hair in this unique color.
Personal opinion: So, if you are looking for a stunning color, then look no further and try this one.
Dark Auburn Style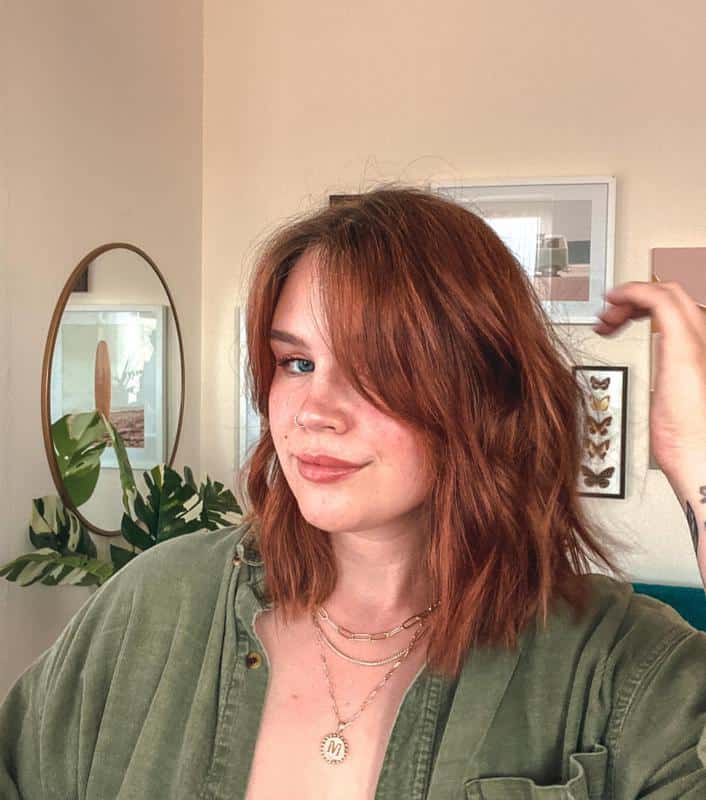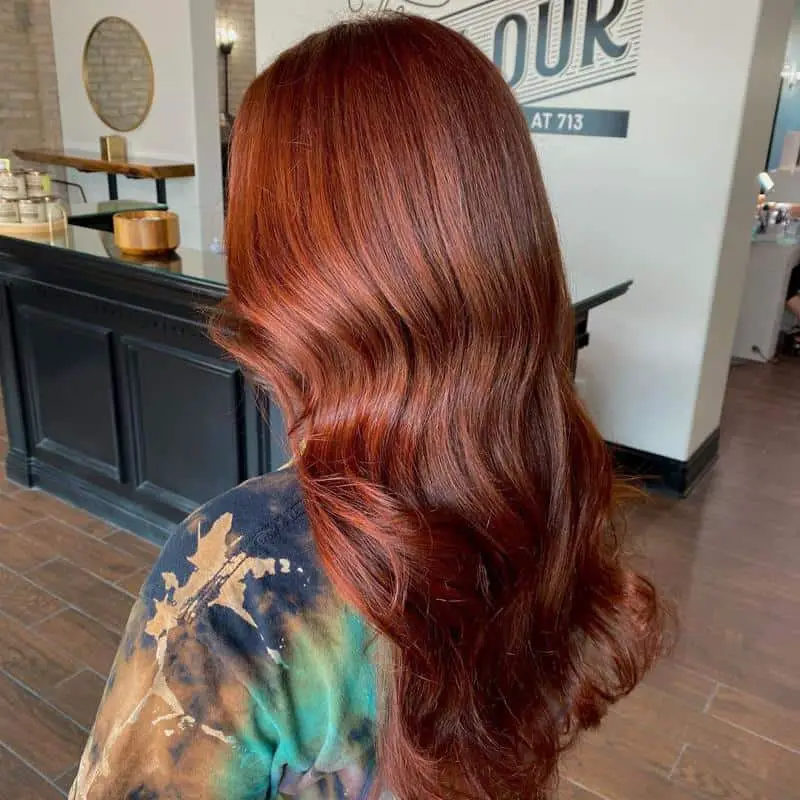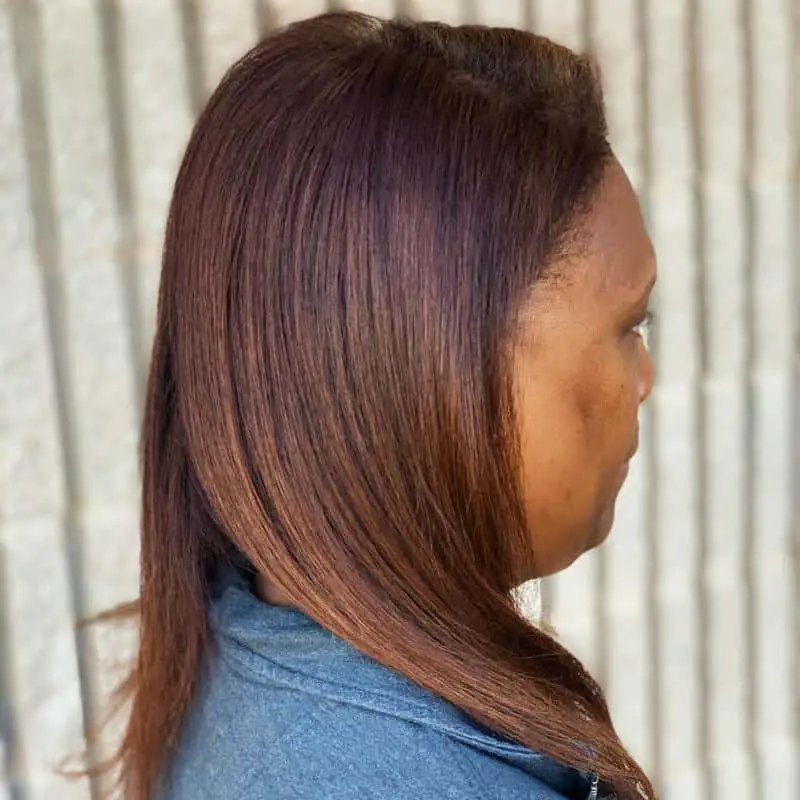 If you wish to have dark red hair naturally, this beautiful color will compliment you.
Personal opinion: This is one of the most subtle shades that still has pop everyone looks for when choosing a dark skin red hair option.
Dark Red Hair With Highlights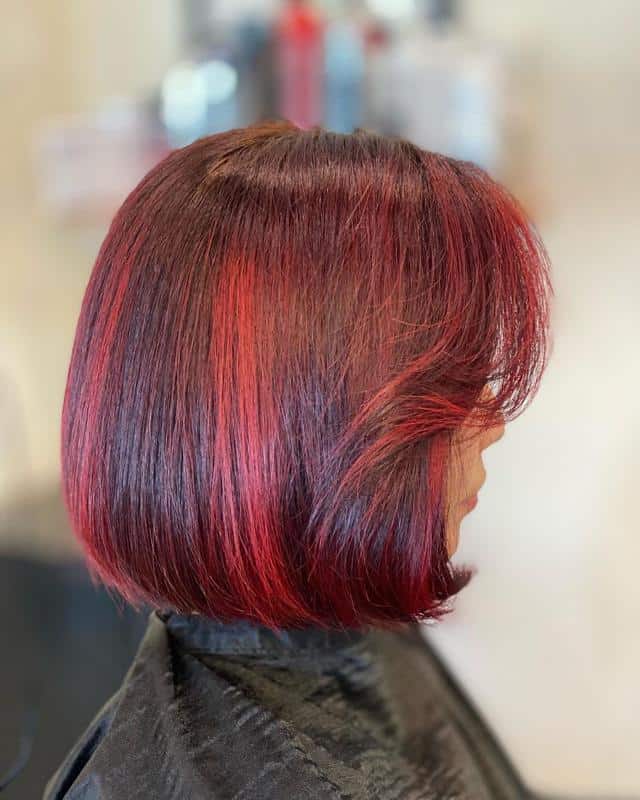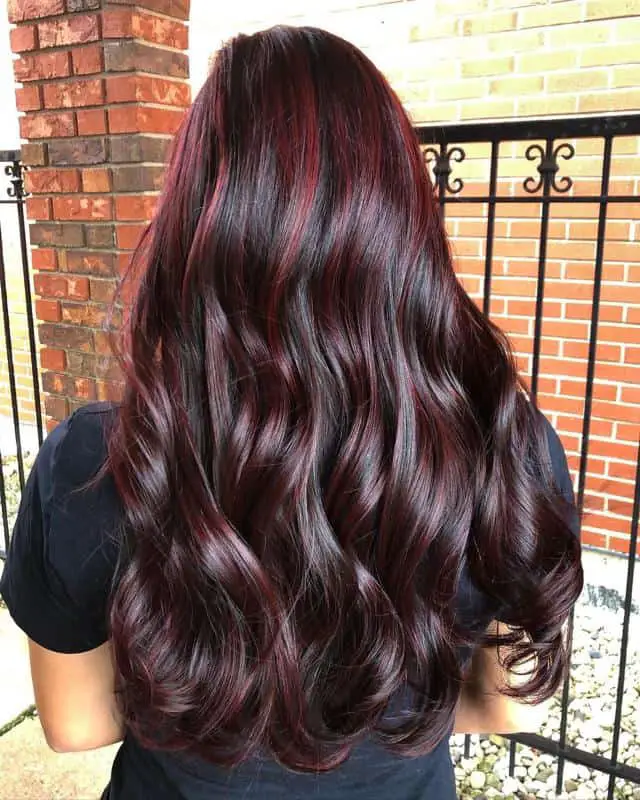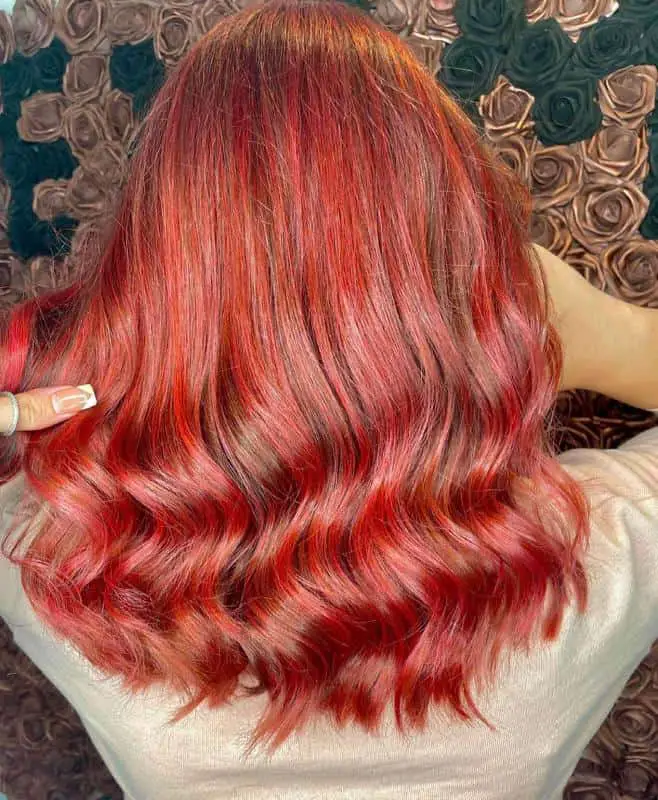 If you amaze everyone with your new look, then think about some dark red hair with highlights. This unexpected change will have a bit of sparkle and keep the idea of dark red hair color.
Tip: Add some bold red highlights to balance the dark shades but some bold ones. The result? A stunning hair makeover.
Dark Roots Red Hair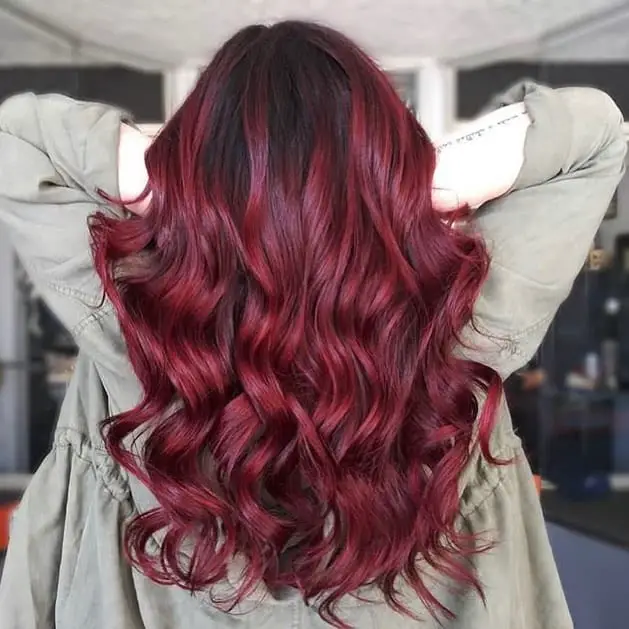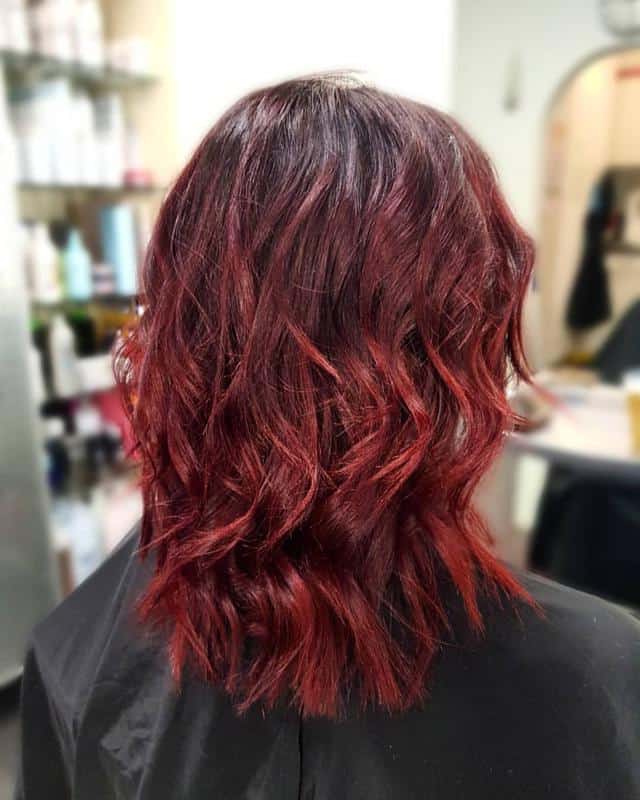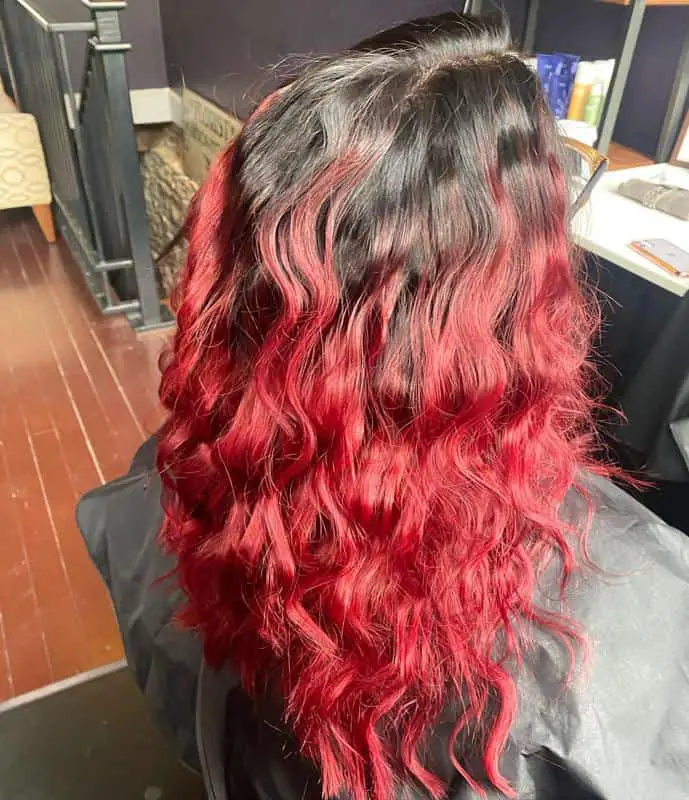 Consider this alternative if you have dark roots and don't feel comfortable dying all of your hair. Dark roots red hair is a smart option that usually goes on the burgundy spectrum.
If you want to keep the look all together and get a seamless vibe, I recommend you match the red color to the undertone of your natural hair. So, if your skin tone is calm, then go for the blue-toned plum.
On the other hand, if you have a warm undertone, keep the roots natural and dye the rest of your hair in a burnt scarlet.
Personal opinion: If you decide to keep the roots all-natural and dark, the effect will be of longer hair, fresh, cool, healthy, and always on-trend. Moreover, the advantage is that you will no longer have to re-dye your roots every few weeks.
Dark Copper Shade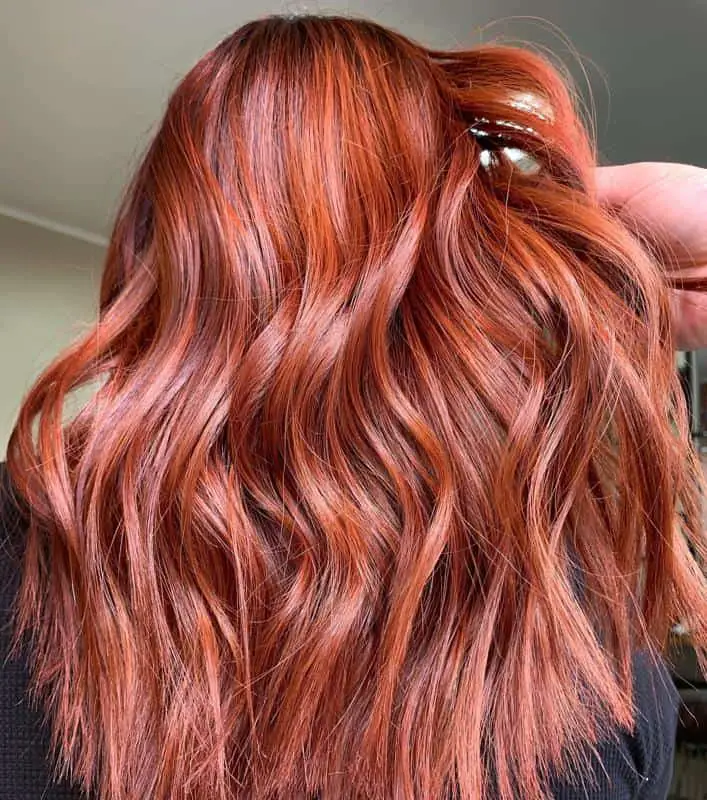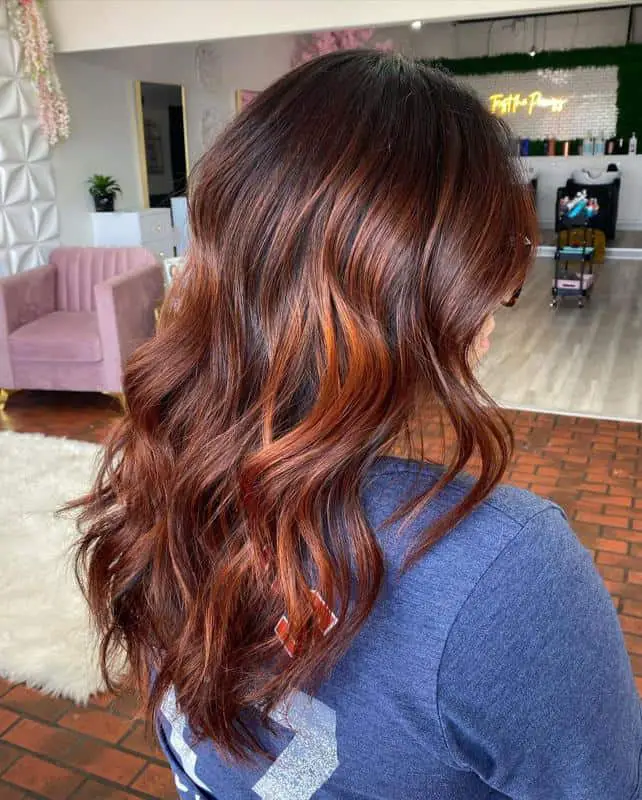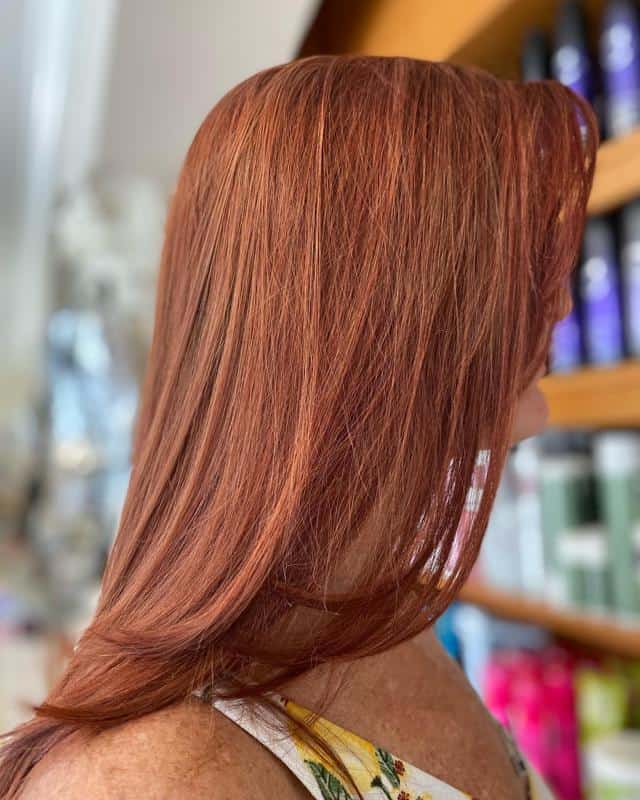 If this is not one of the best dark red hair dyes, I don't know which one is. Also popular as one of the natural-looking shades of red hair, dark copper is a fabulous choice if you enjoy the simplicity and a more natural approach.
Personal opinion: If you are looking for a dark red hair dye semi-permanent or light up some curls, this will be the sumptuous, stylish twist.
Dark Cherry Red Hair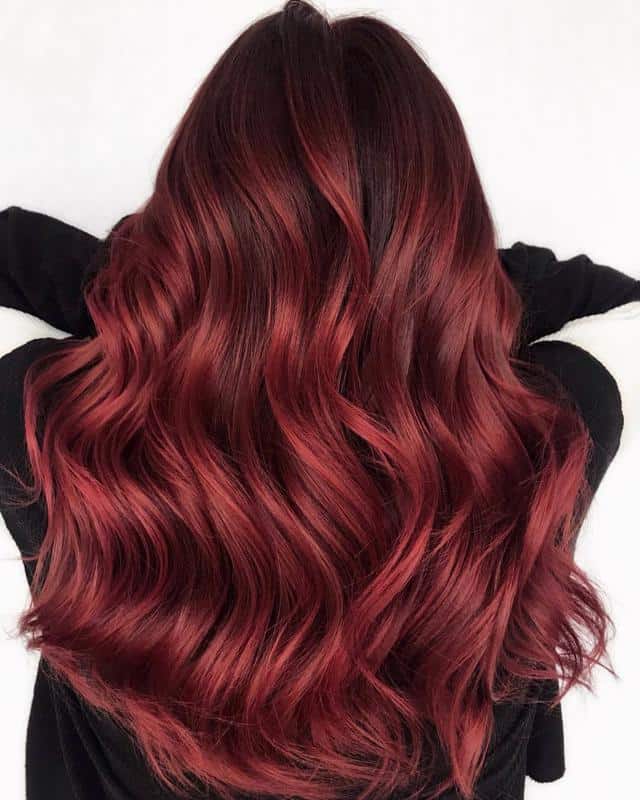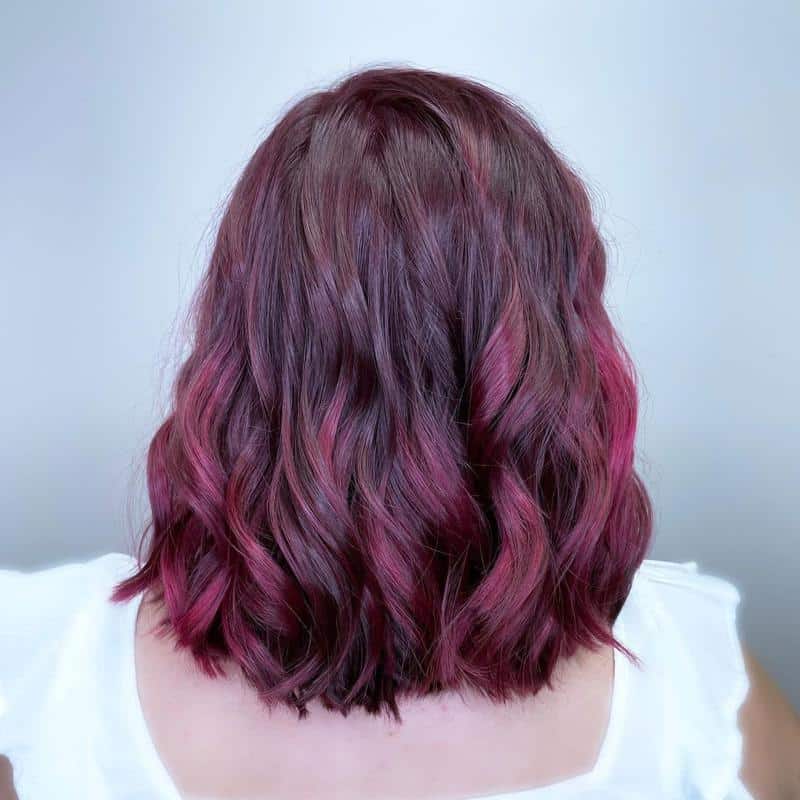 If you are looking for some dark red hair extensions, consider the cherry shade. You will get a striking look, as well as much more versatility in your hair makeover. This color will look flattering for almost any skin tone.
The dark cherry red hair offers you a sexy and feminine look from cool tones to deep skin type. Furthermore, the deepness of this shade will make your hair look thicker.
Tip: Ask the stylist to bring some more gloss to your hair if you want to have more shine and a healthy-looking result.
Ombre Dark Red Hair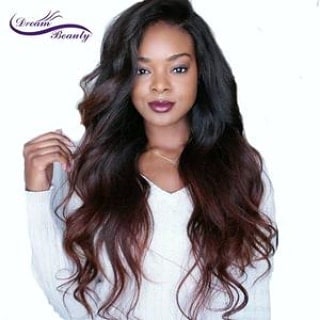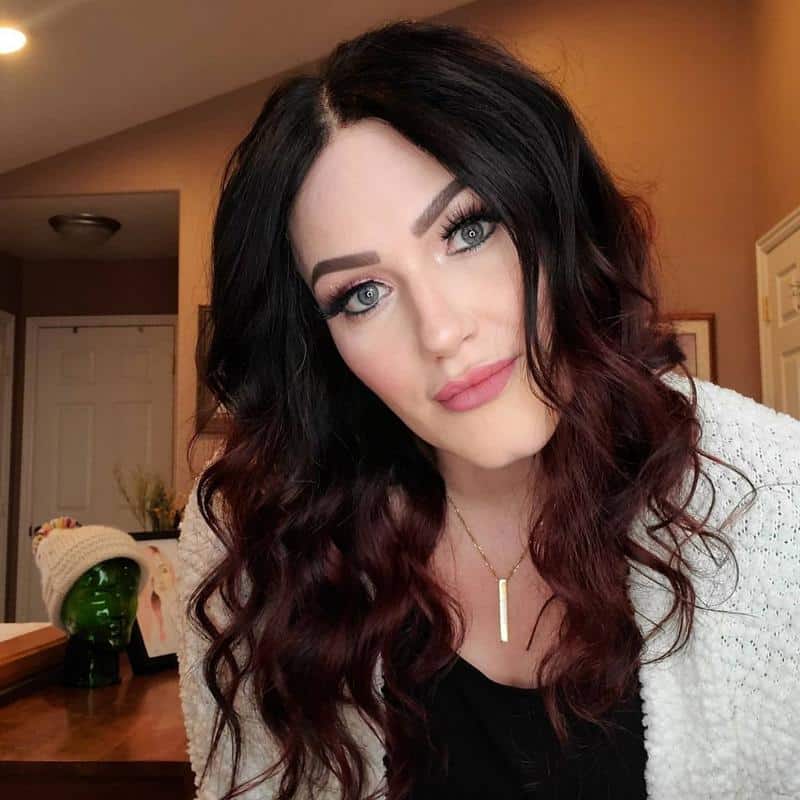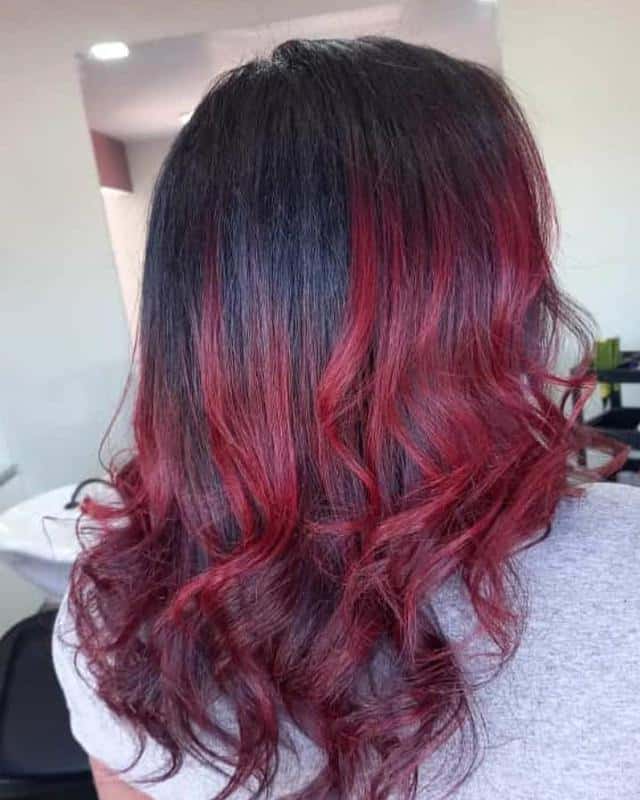 The ombre dark red hair technique is based on the French saying, meaning "shaded." You will ask for the ombre dark red hair if you are looking for a blend between your natural and dark brown-red hair.
While doing the ombre dark red hair, most professionals will choose to combine brunette with blonde, but it will also look fantastic with dark red hair.
Personal opinion: The transition between natural hair and red shades is easier for those with black roots or dark brown hair.

Also Read: Top 40 Unique Ombre Hair Color Ideas(Blond, Black, Brown And Colorful)
Rosewood Balayage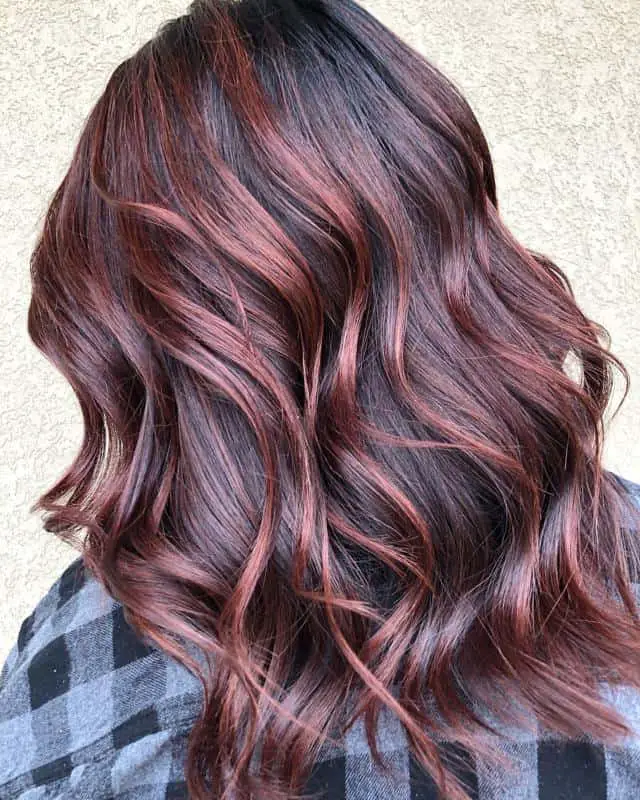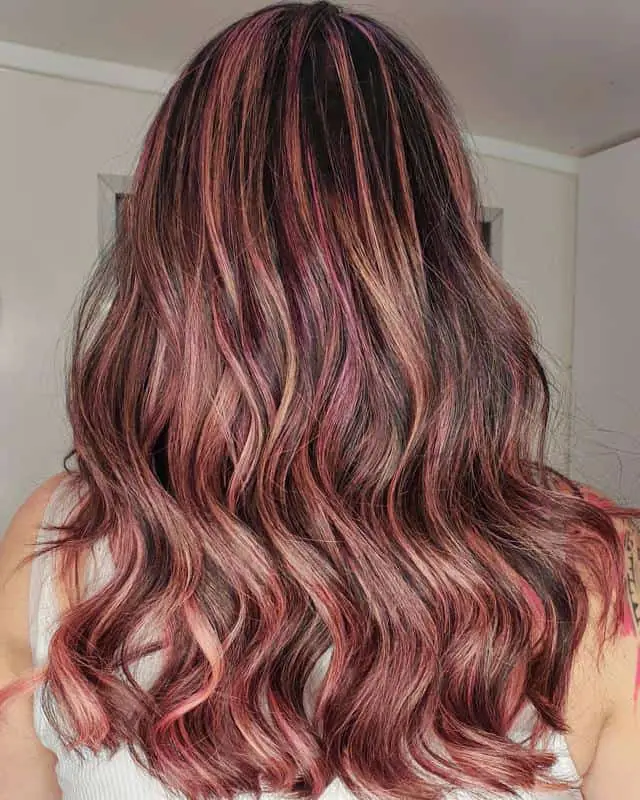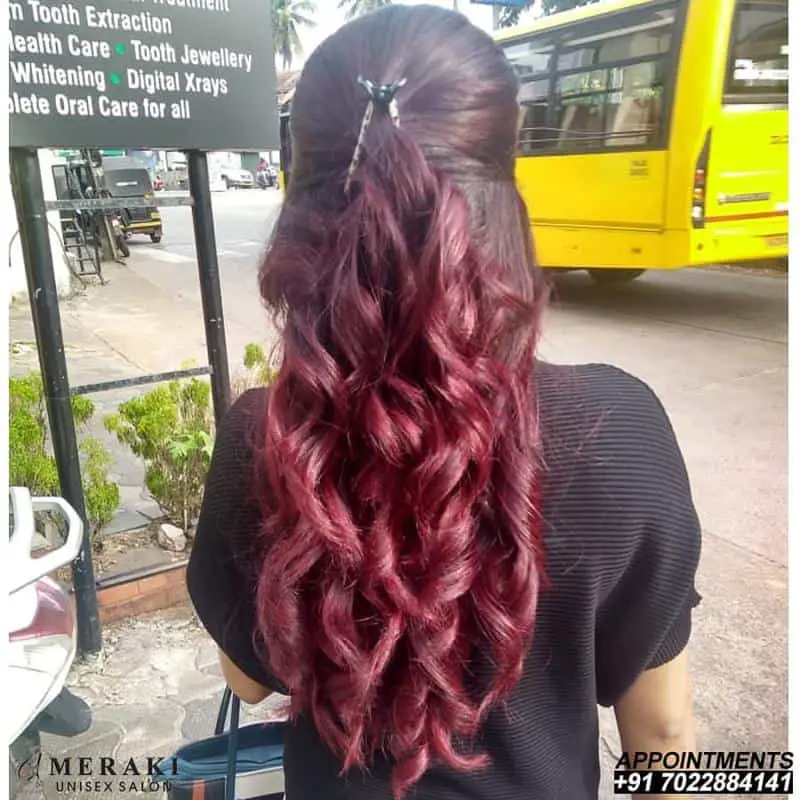 If you are looking for a dark red hair dye semi-permanent, this pinkish brown hair will be a fabulous natural look.
Tip: You can also add some dark red hair extensions if you are looking for bolder air.

Also Read: Balayage Highlights For Dark Hair: 30+ Stunning Examples And FAQ (2022 Updated)
Dark Brown Red Hair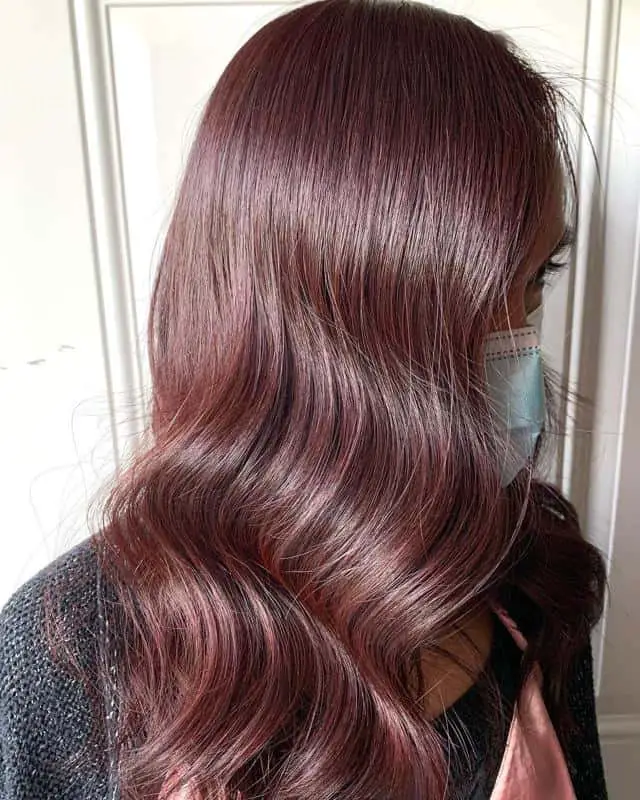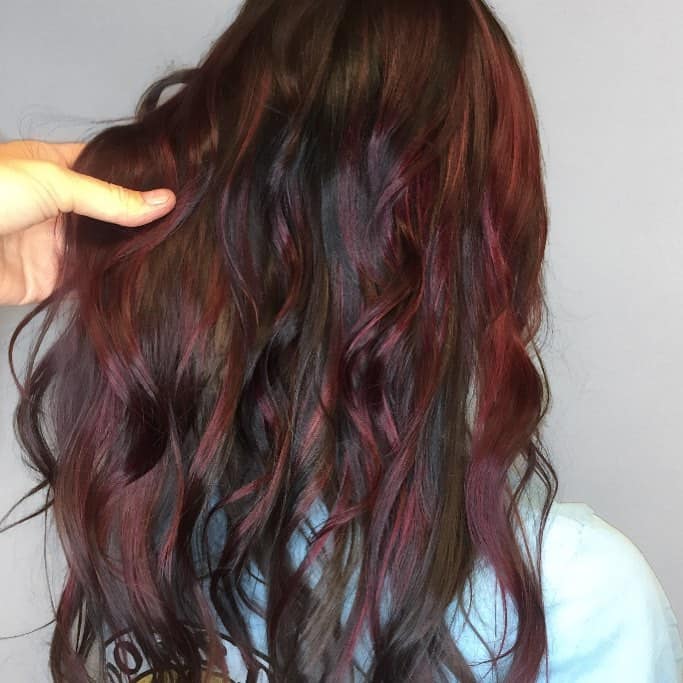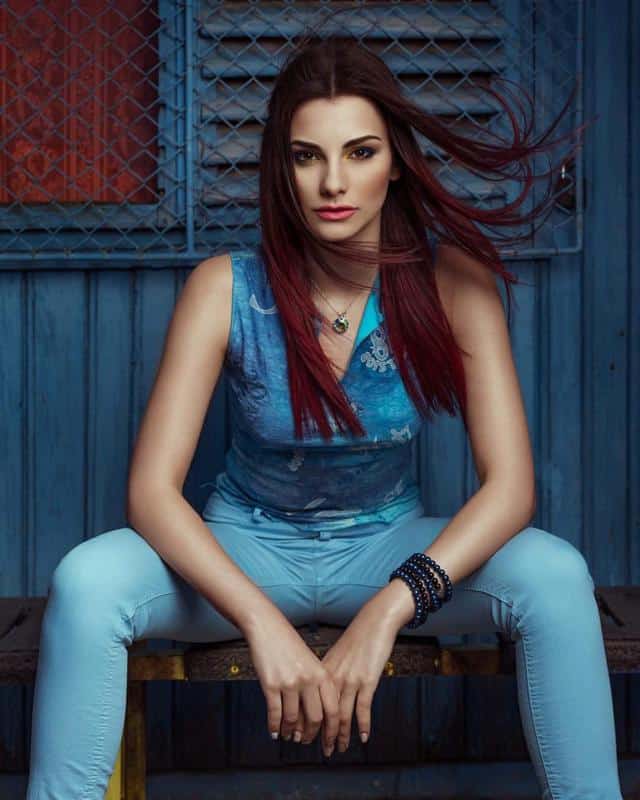 If you are looking for a dark brown-red hair dye, these are some fabulous examples to consider for your makeover. It is often said that only brunettes can get the transition to this shade; however, if you are naturally blonde, you can get the same fantastic result.
Personal opinion: The hue of dark red will beautifully blend with a chocolate base. All rich and velvety, this hair will stand out from the crown and flatter any skin tone.
Dark Red Hair Extensions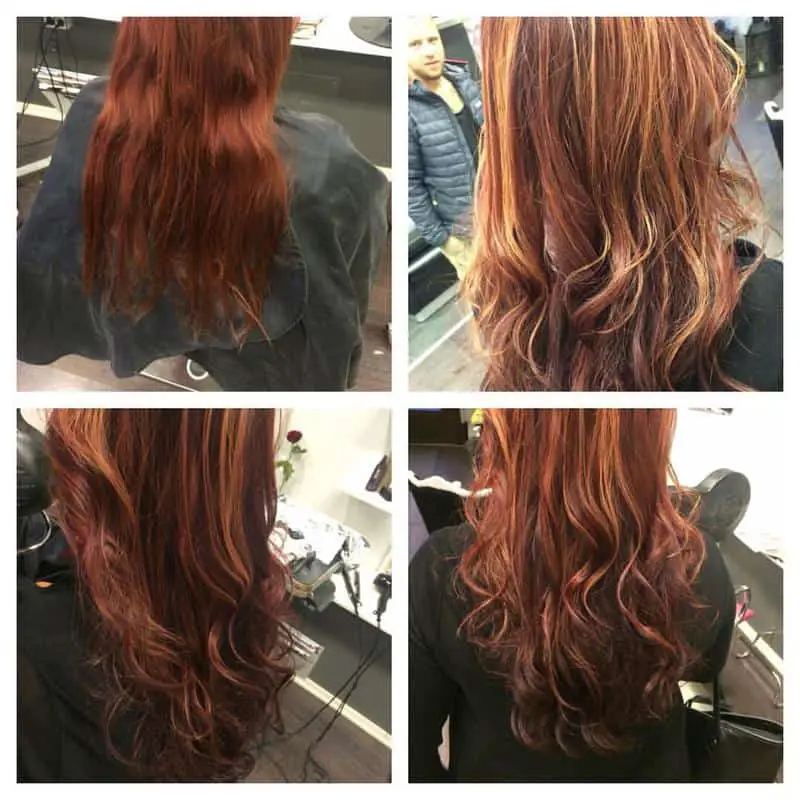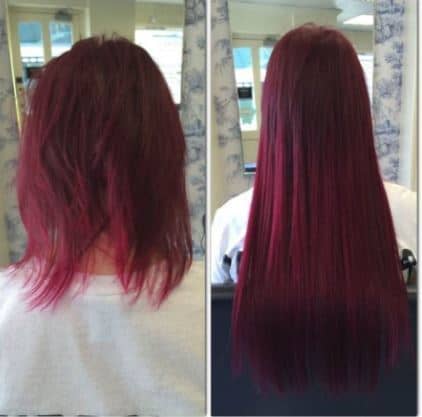 Let's say you want a makeover, but you cannot think about something permanent. Don't worry, as you have the option of some temporary dark red hair dye.
Women who want a subtle change can opt for some dark red hair extensions. The final result is much more natural than other dark red options.
Tip: Ask the stylist to place these highlights on the front of your hair to illuminate your skin tone.
Curly Dark Red Hair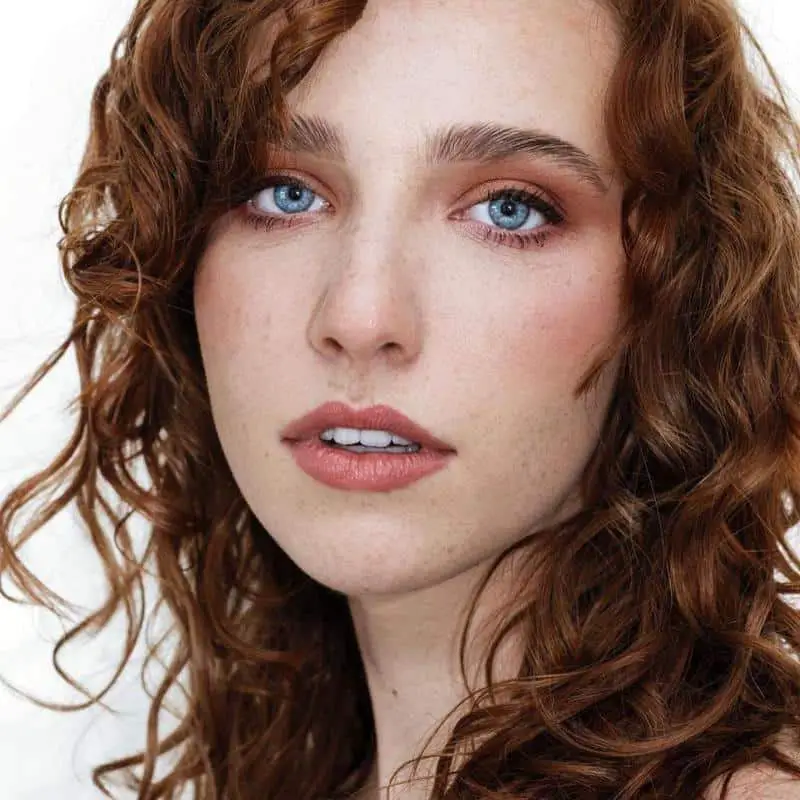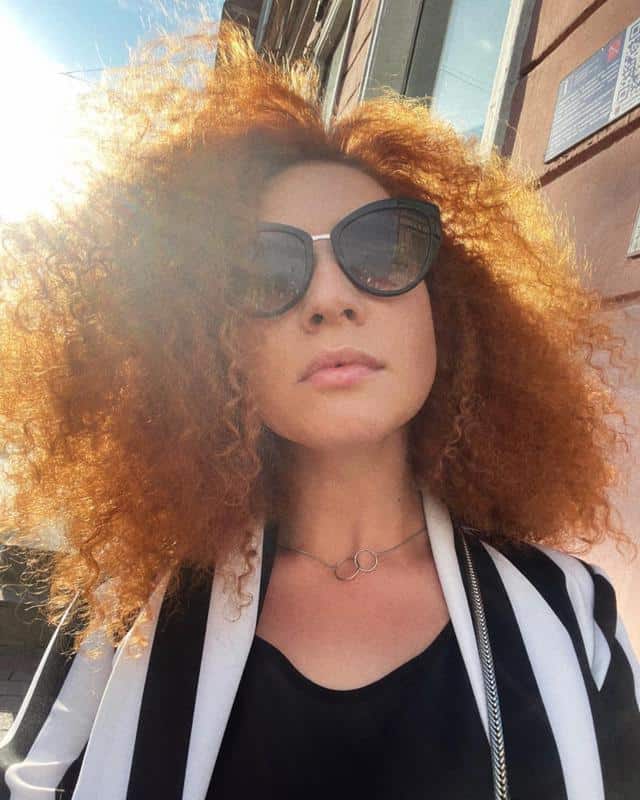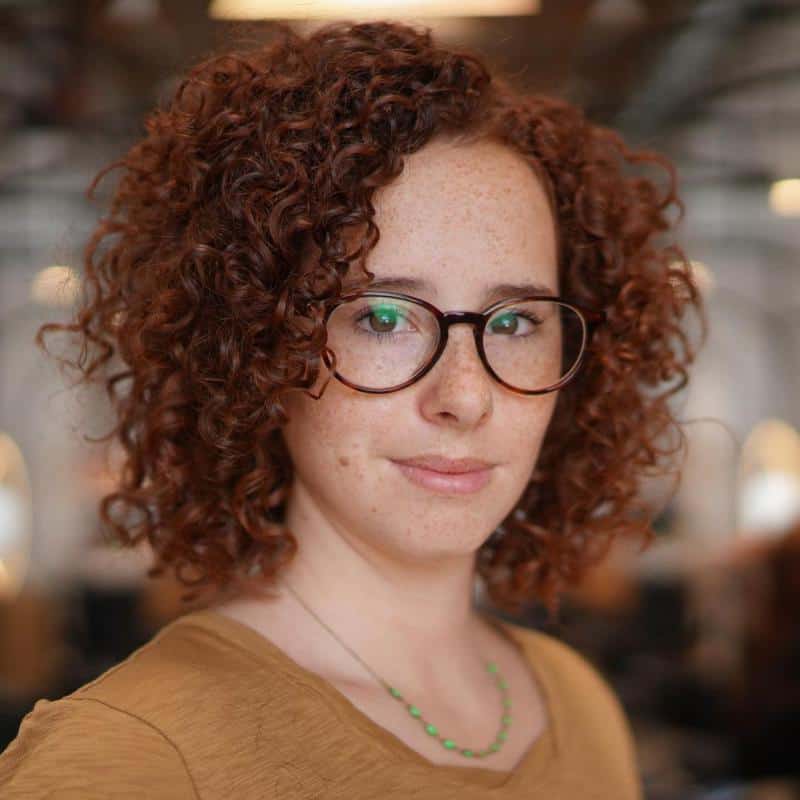 If you have curly hair and think about a makeover, consider a darker shade, as it is more romantic, sexy, and mysterious.
Whether you have short or long hair, dark red hair that is curly will look cute, playful, and have a more sophisticated edge.
However, it is good to know that curly hair might be more tricky than straight ones. Curls are dryer, and this is why hydration will be critical to keeping the dark and lovely spicy red hair dye longer.
Personal opinion: So if you are curly, talk to the stylist and maybe choose to use a tint rather than the usual Loreal dark red hair dye.
Dark Red Hair Natural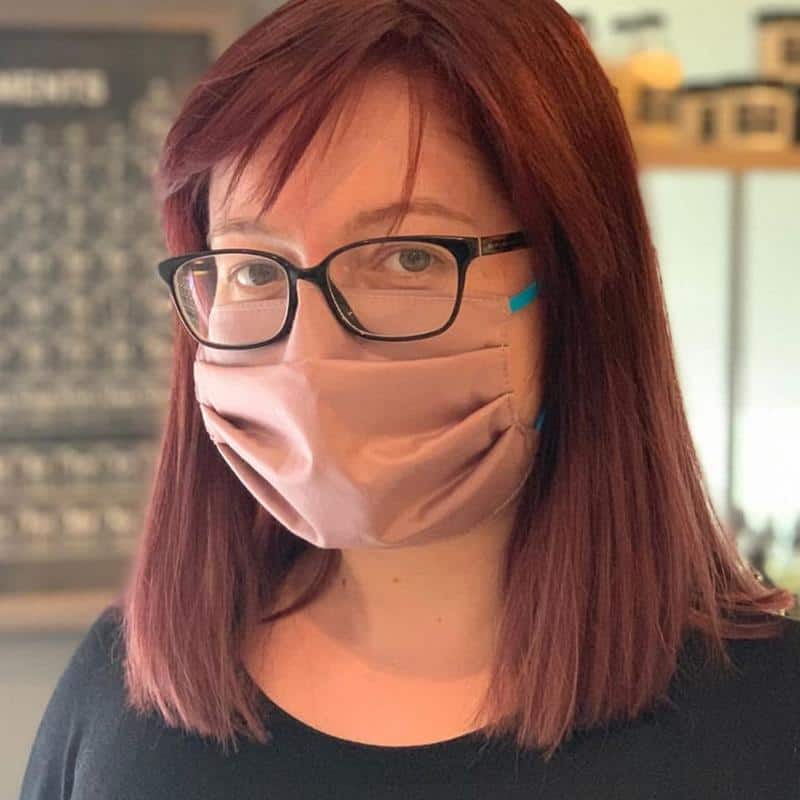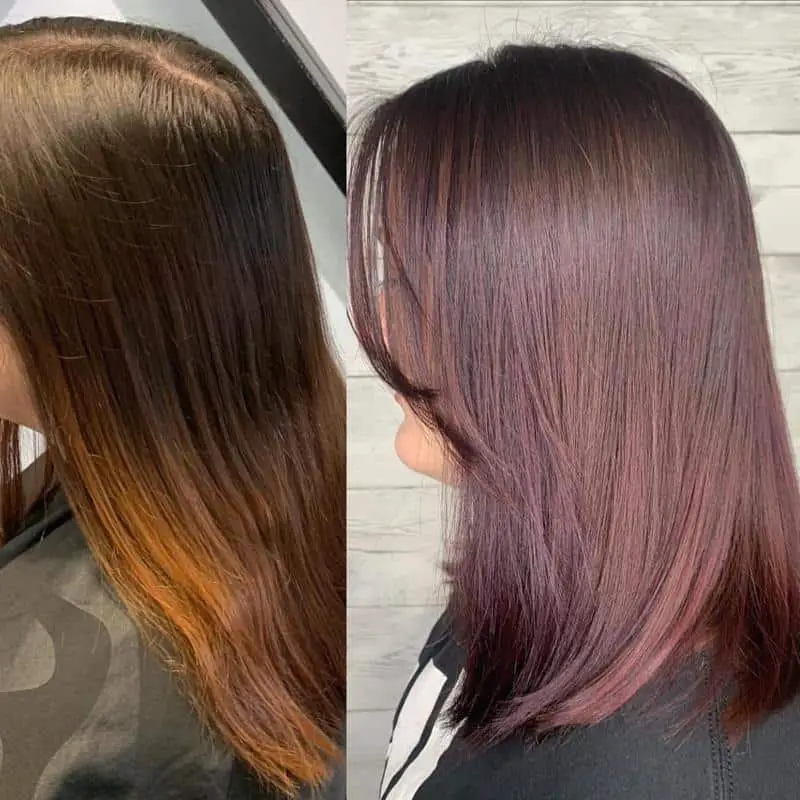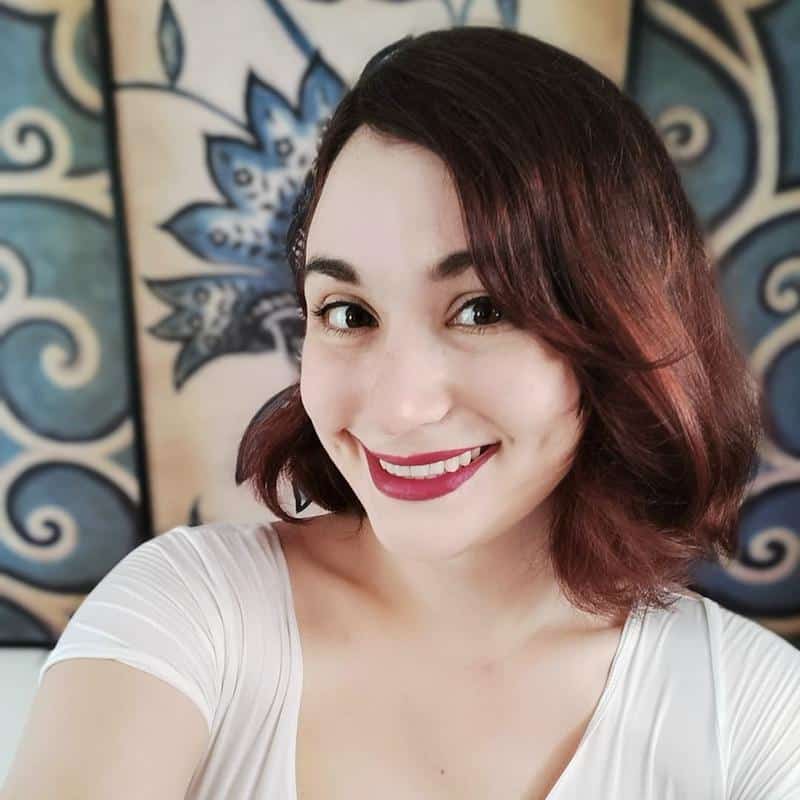 Most people will think about dark cherry red hair, some neon red, or a strawberry blonde when talking about red hair. Well, dark red hair can also look natural, and this spectrum is quite rich.
Tip: If you are looking for a natural makeover, you can choose a dark red hair dye semi-permanent and get that regal and vibrant tone.
Dark Purple Red Hair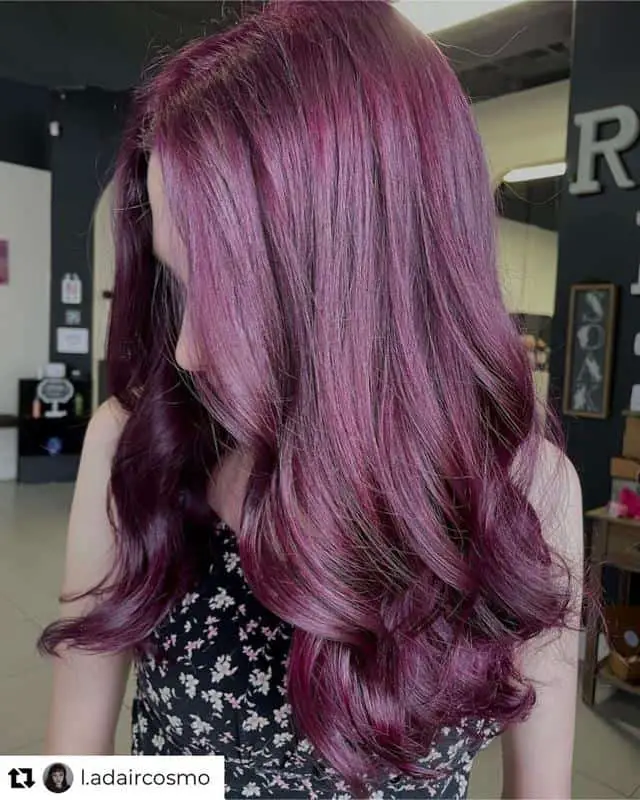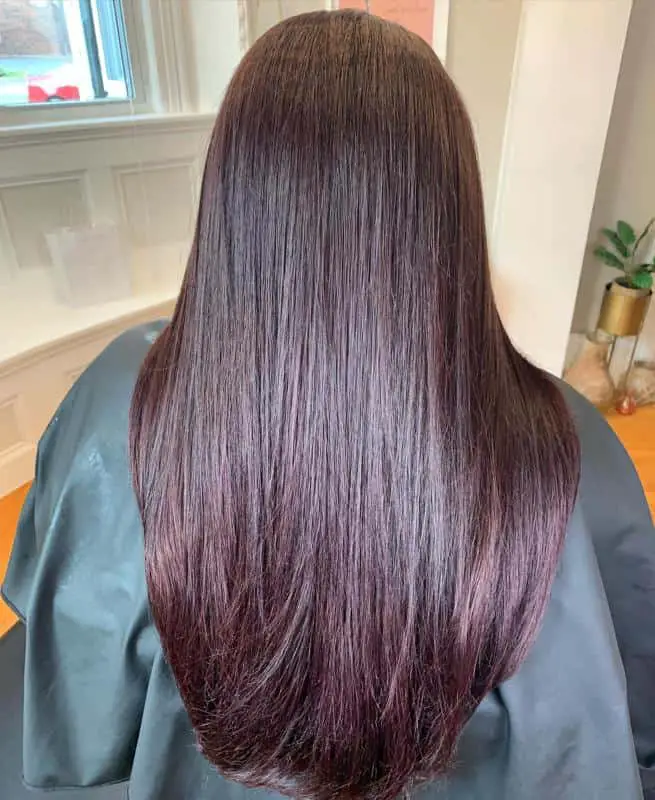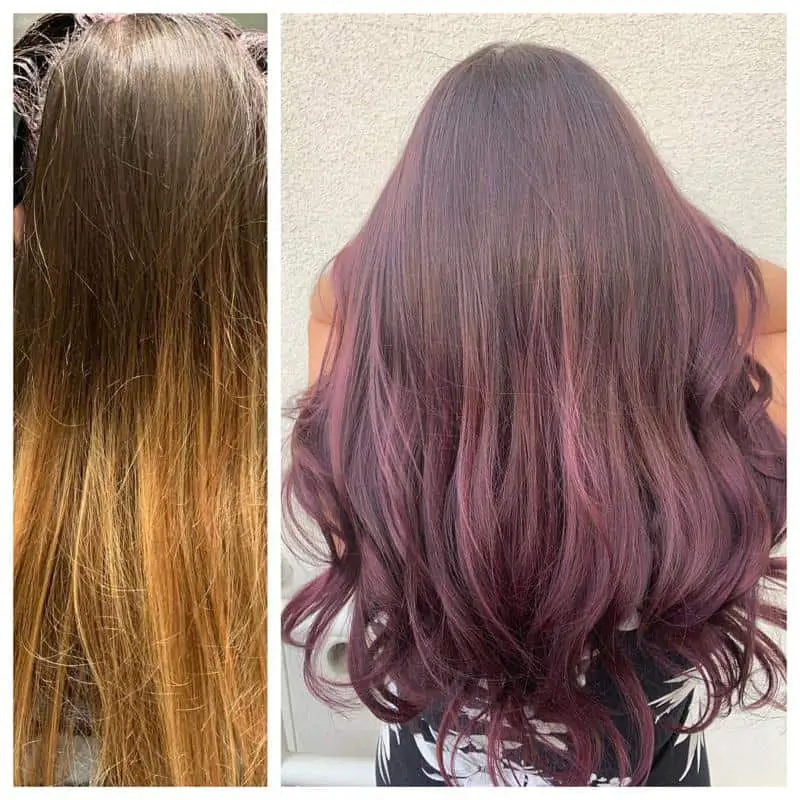 When it comes to the best dark red hair dye, I also need to mention dark purple red hair. This is a fusion between purple-red and violet tones. The result will be sophisticated and stunning.
Because most people find this color natural-looking, it is graphic, bold, and unique. As such, you can opt for this versatile shade and enjoy the flattering cool-toned complexions.
Personal opinion: So whether you have a calm skin tone or a warmer one, with this purple hue, you won't fail.
Raspberry Dark Red Hair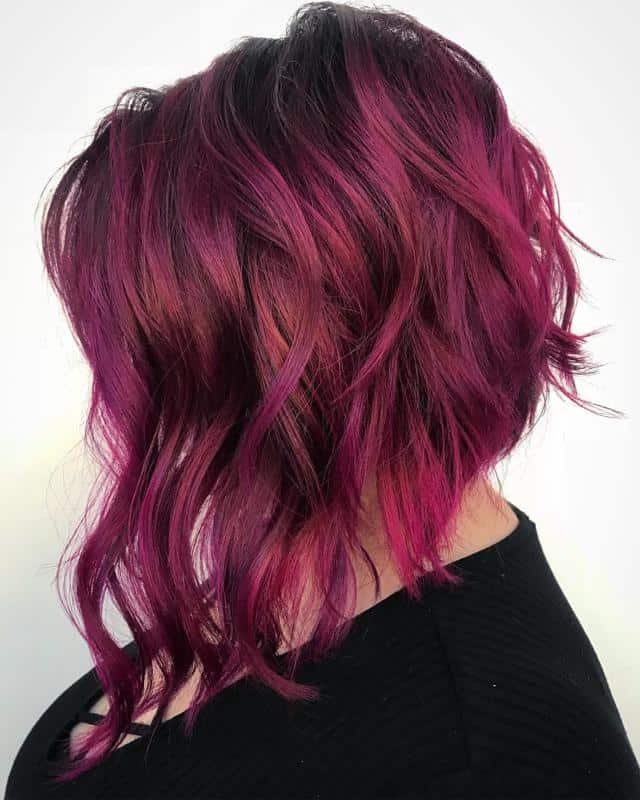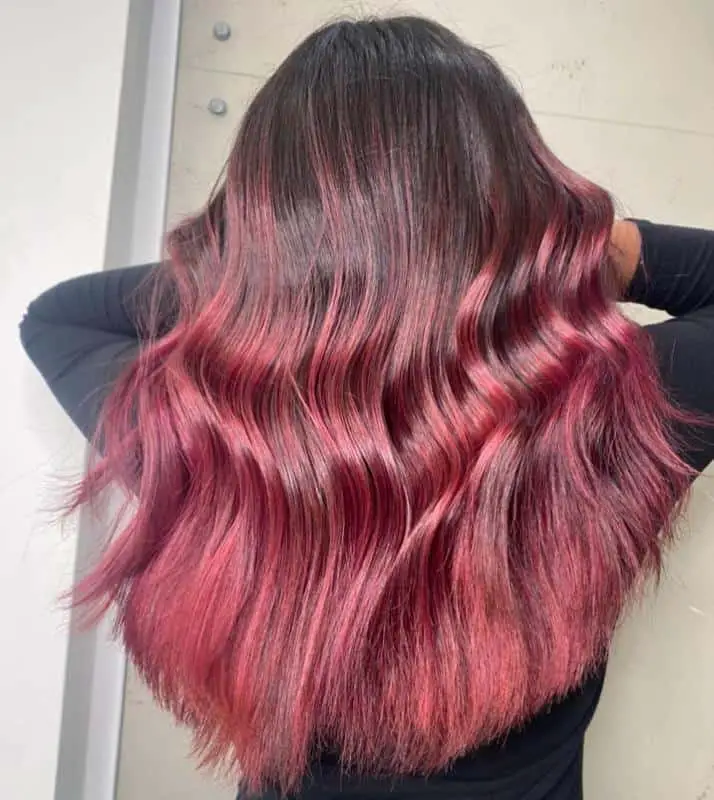 Raspberry is by far one of the most modern and trendiest dark red hair colors you would like to experiment with.
As such, think no more if you want to adopt this style.
Personal opinion: It doesn't matter if you have shoulder-length hair or a short one, as the effect will be fresh and modern.
Copper to Light Red Fade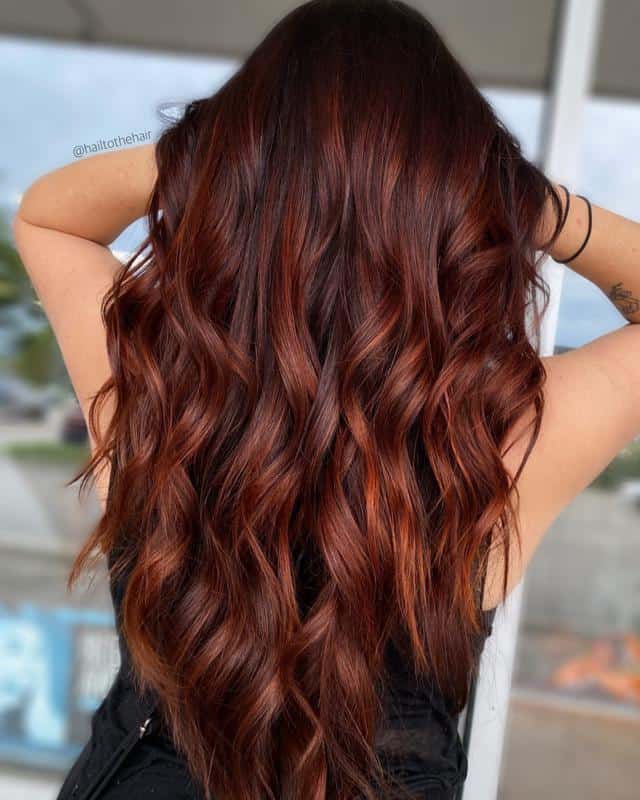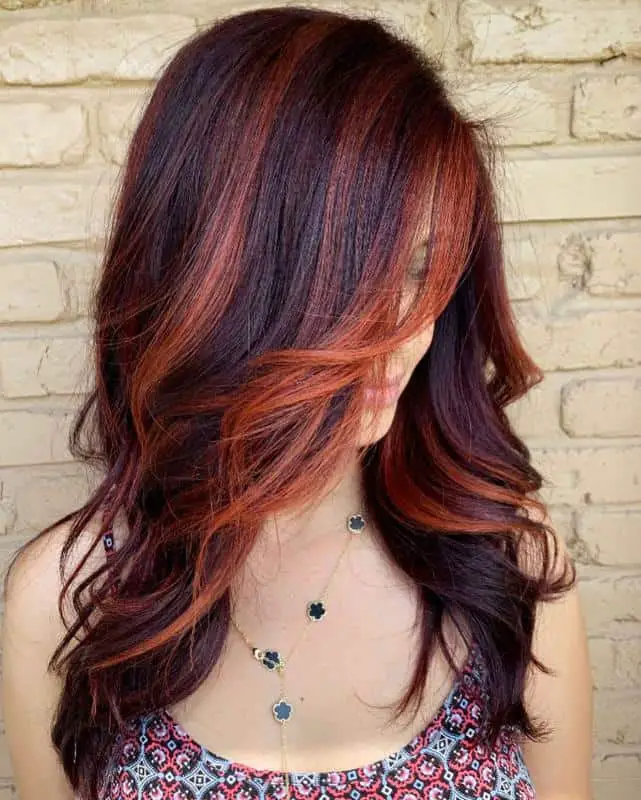 One of the most appreciated Loreal dark red hair dyes is the rich copper to light red fade.
This rich copper color will keep the top shade lighter, while the tips will be dark red.
Tip: Consider a subtle ombre dark red hair and a classy hairstyle as a fabulous result.
Neon Red Ombre Hair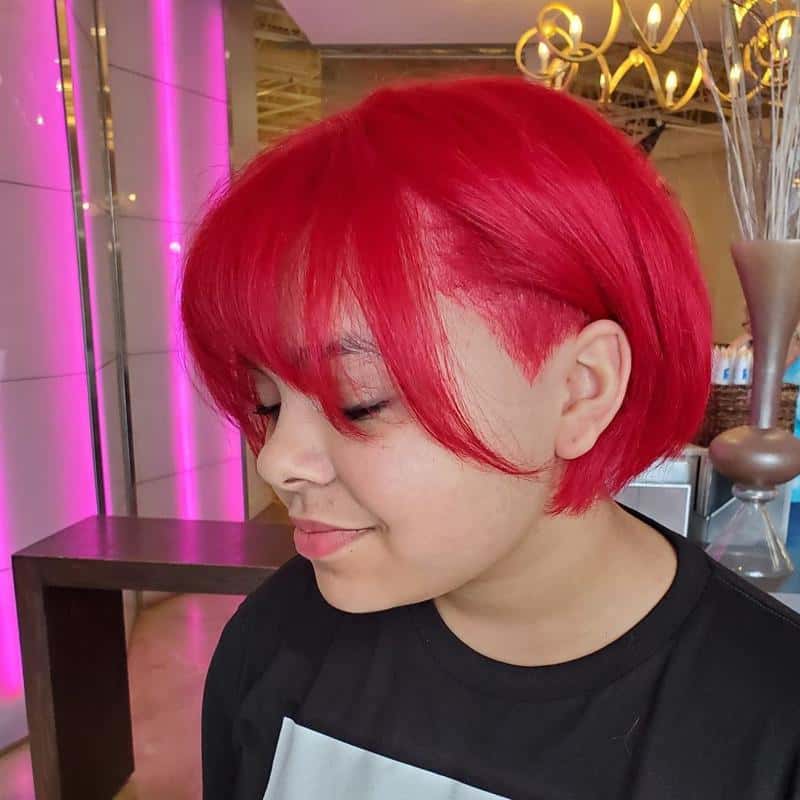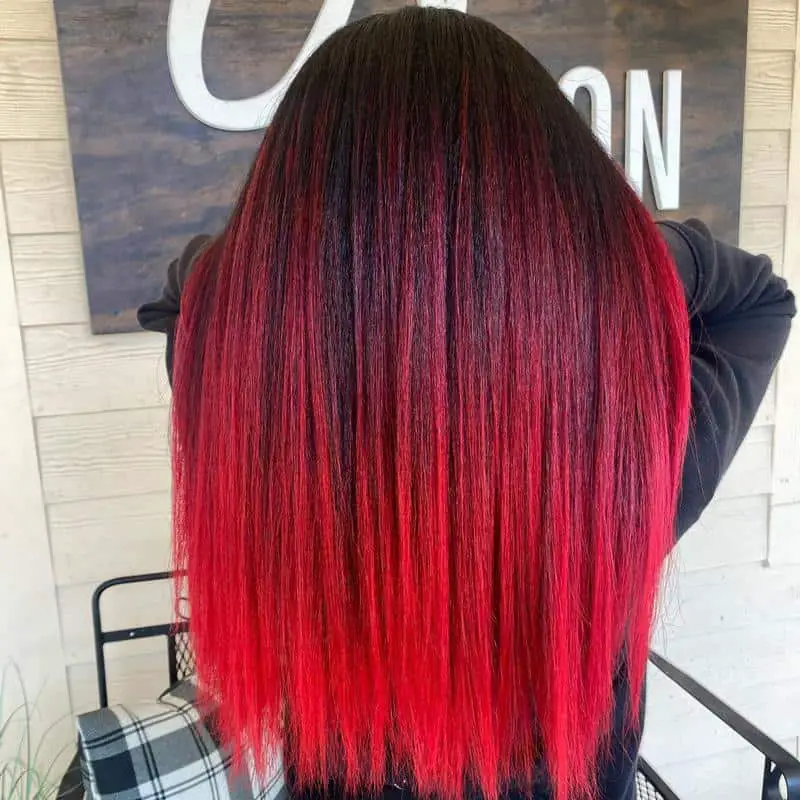 Are you more courageous when it comes to dark red hair dyes? If so, you can consider having neon red ombre hair. Keep the electric shade at the tips of the hair while the roots will remain in dark brown or brunette.
Tip: Increase the brightness of the neon red ombre hair into pink tips. Use your creativity and get a unique multi-shaded gradient.
Red and Blonde Highlights on Dark Hair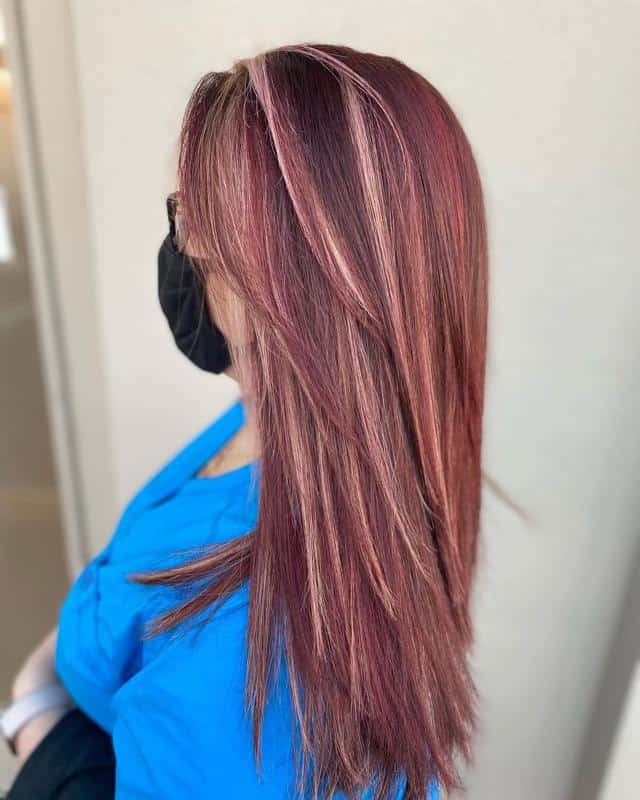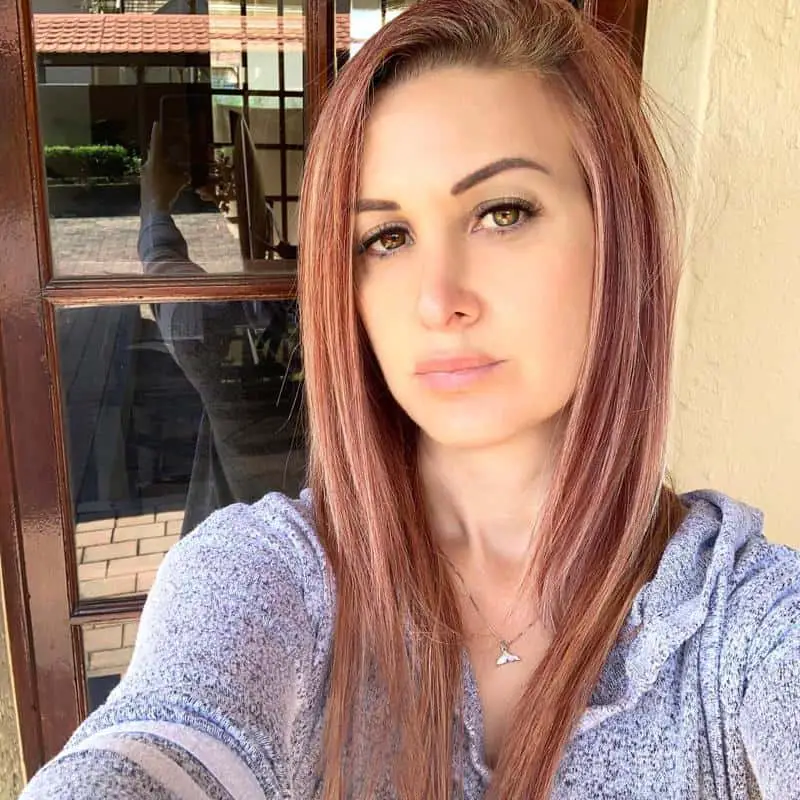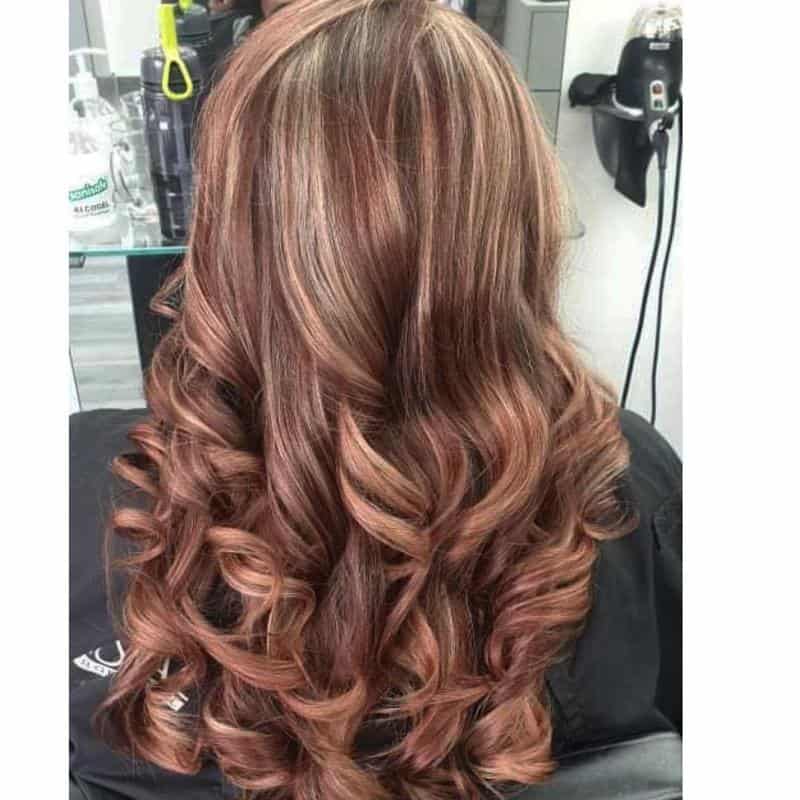 If you are a brunette and want to light up your skin, you should consider having some red and blonde highlights.
This fabulous blend of red and blonde will do the whole trick. Technically, the red shades and highlights will give that base color and more depth and glow.
Personal opinion: By adding the blonde highlights, you will have that overall look of a summery twist.
Auburn Highlights On Red Hair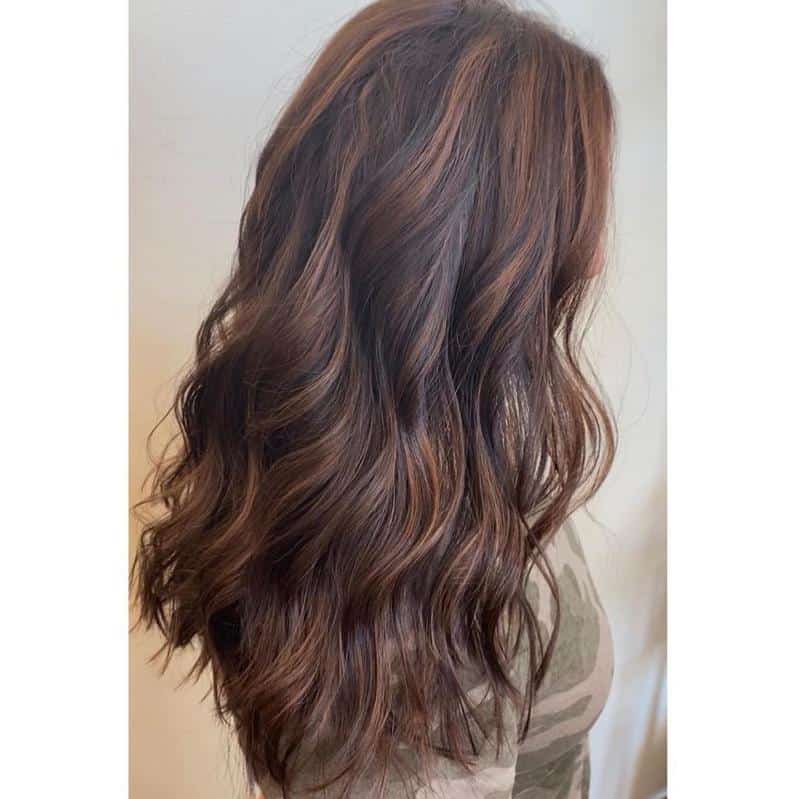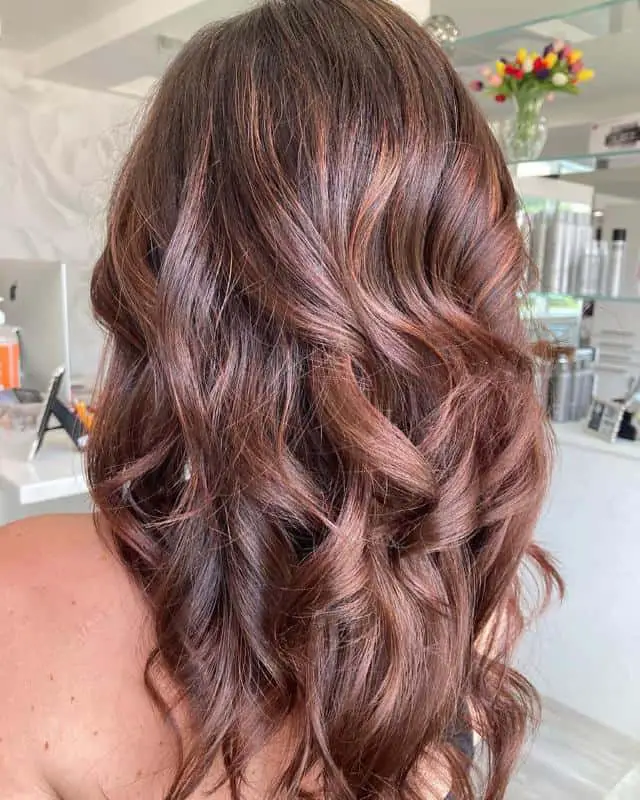 When it comes to highlighting your hair, you don't have to only think about the blonde. You can use some red hair highlights to add much more depth. Auburn highlights are darker shades or more fabulous reds.
Tip: Ask the professionals to blend the coppery red base so you can get a more sophisticated look.
Personal opinion: This is the ideal way to make a nice transition into a darker red but gradually.
Ruby-Red Hair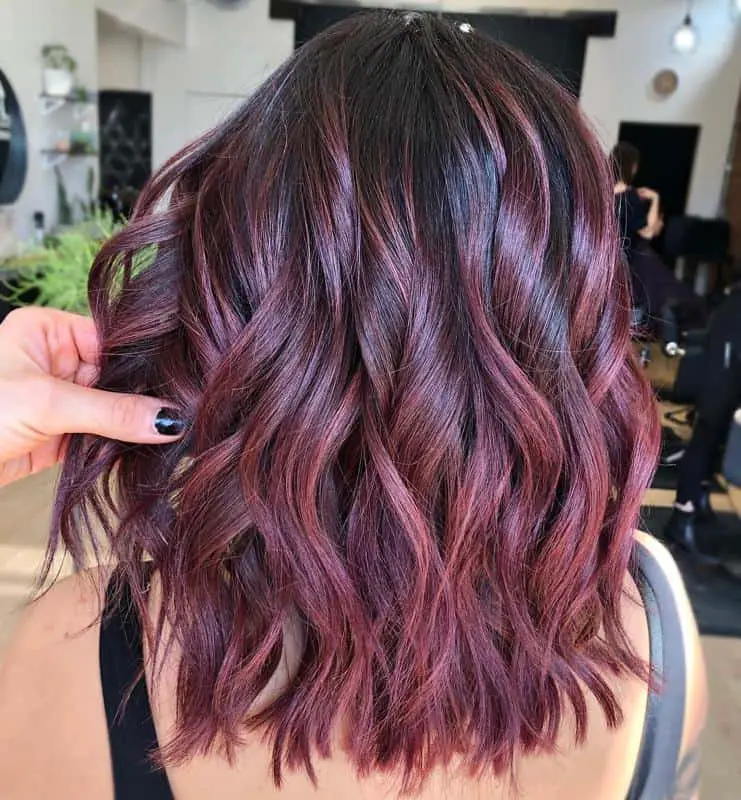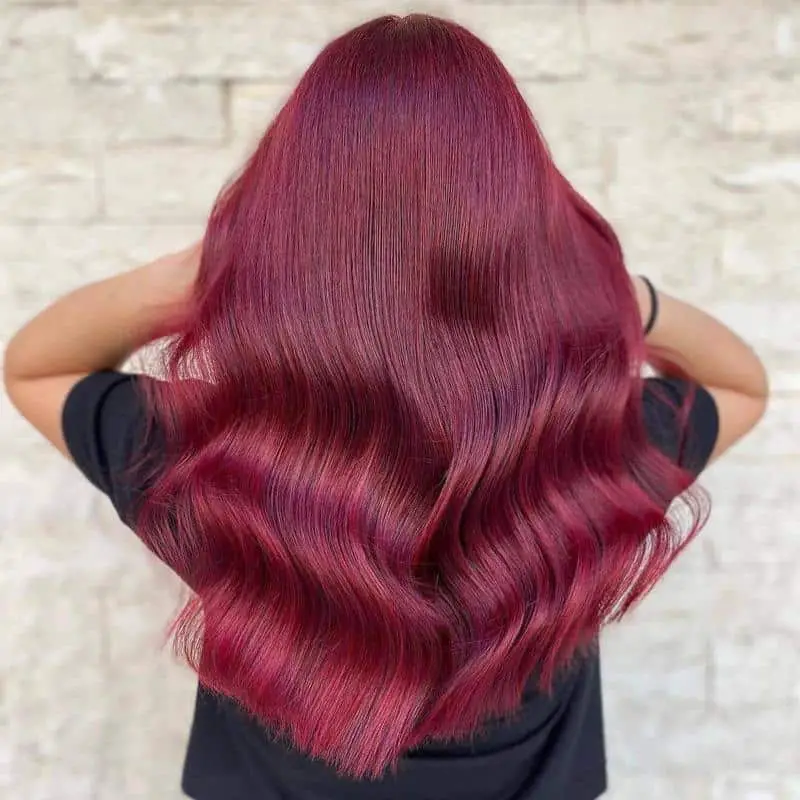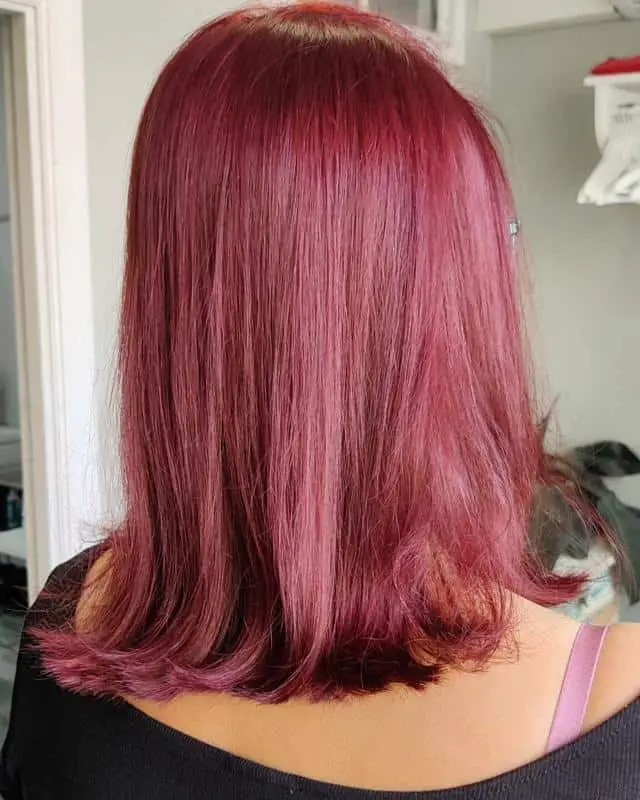 If you are looking for a dark and lovely red hair dye, ruby red hair is a brighter choice. This shade is quite versatile and suits different hair lengths.
Tip: You can illuminate your look and your skin tone by adding this ruby red hair color.
Chestnut Highlights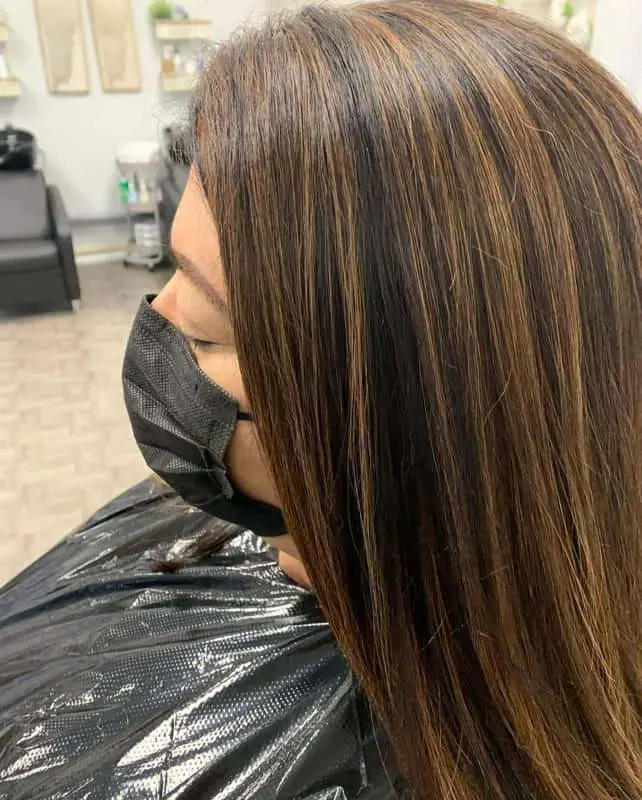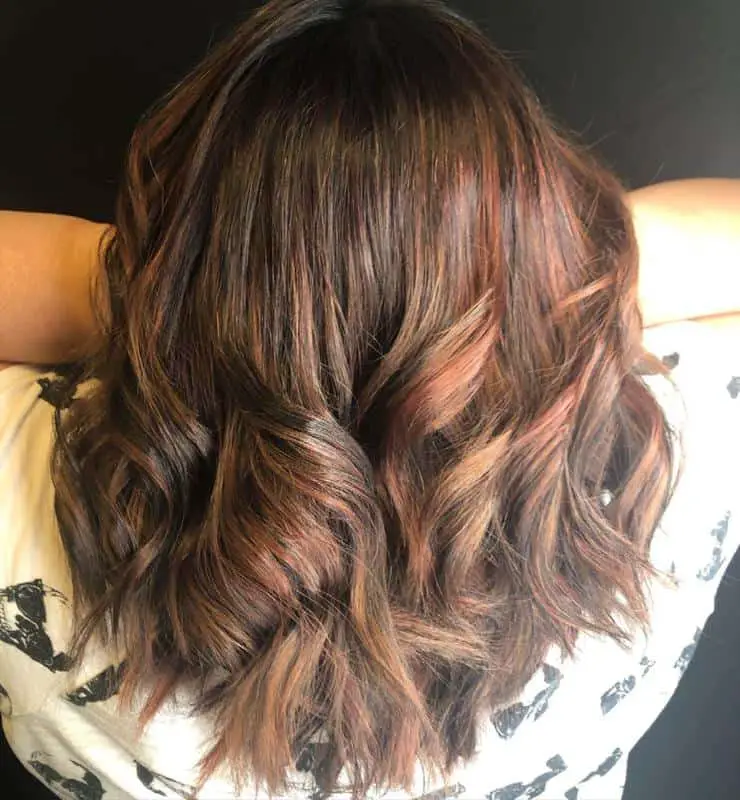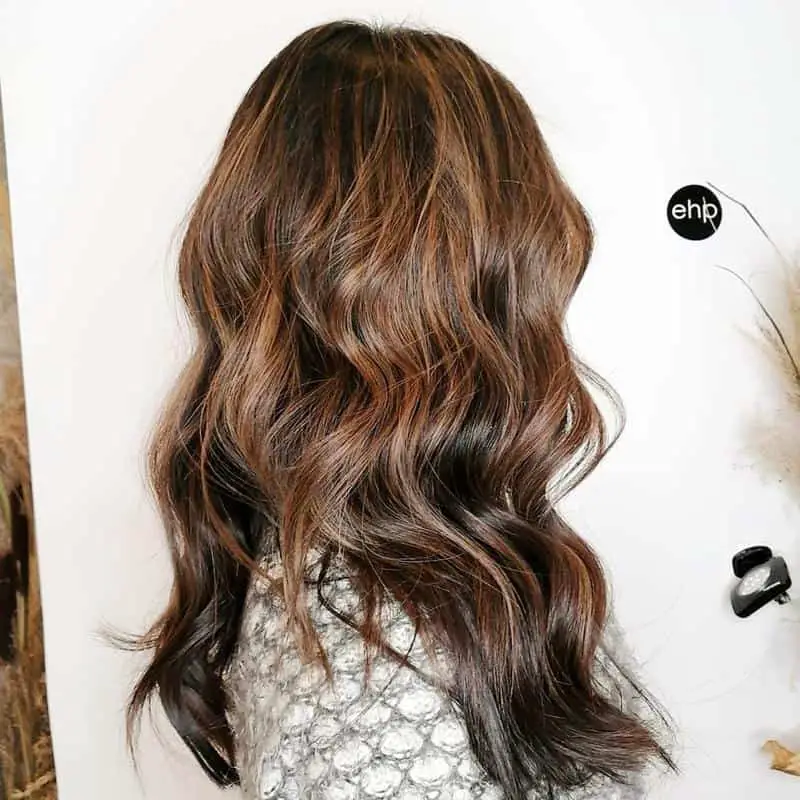 If you are looking for a proper makeover without worrying about dark eyebrows and red hair, the chestnut shade will beautifully combine with all warm red tones.
This shade is the ideal choice for pale brunettes looking to change their darker natural shade to a more red spectrum. This is one of those easy transitional colors that are perfect during the cooler months of the year.
Personal opinion: Chestnut makes me think about autumn, so if you love this season and want to kind of "wear" it in the daily look, then some deeper lowlights of auburn shades of cinnamon will take your image to the next level.
Spicy Cinnamon Red Hair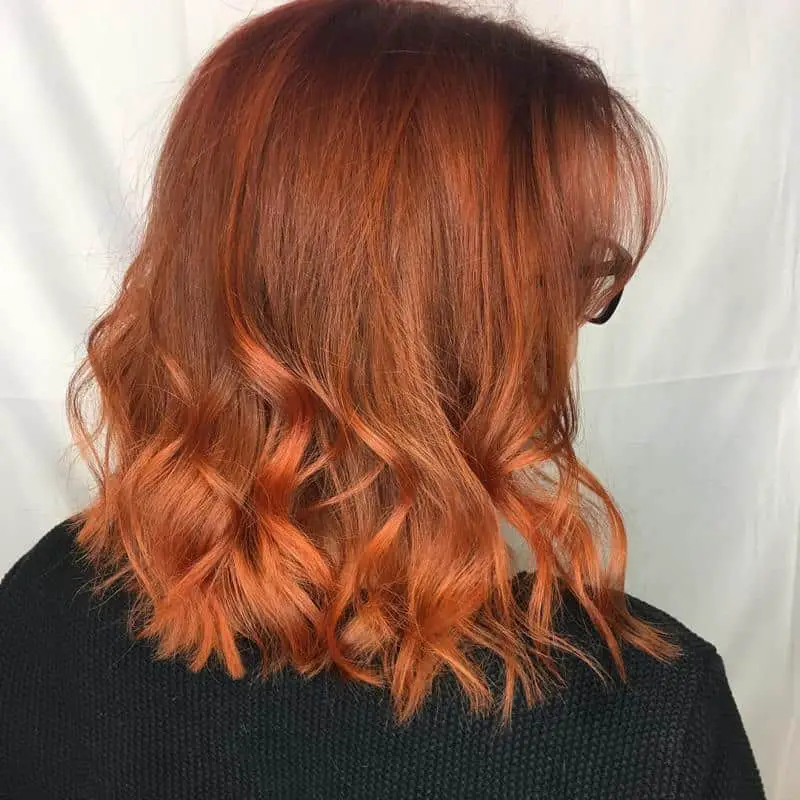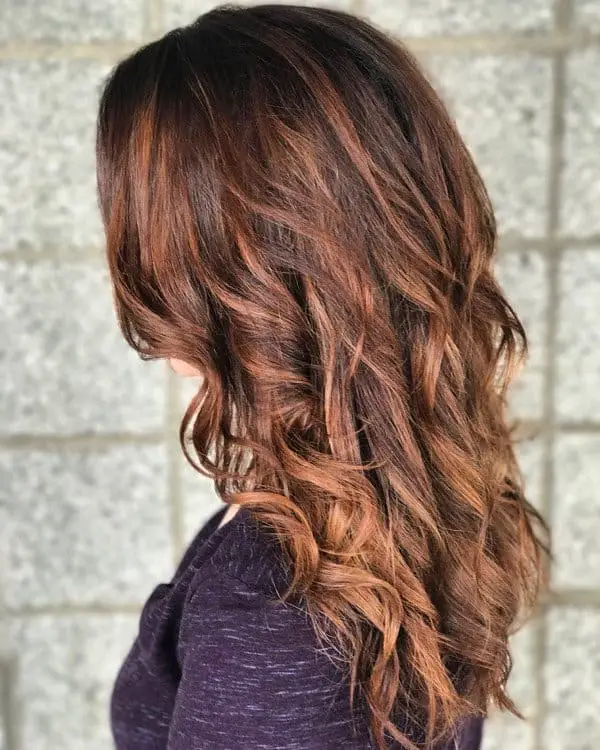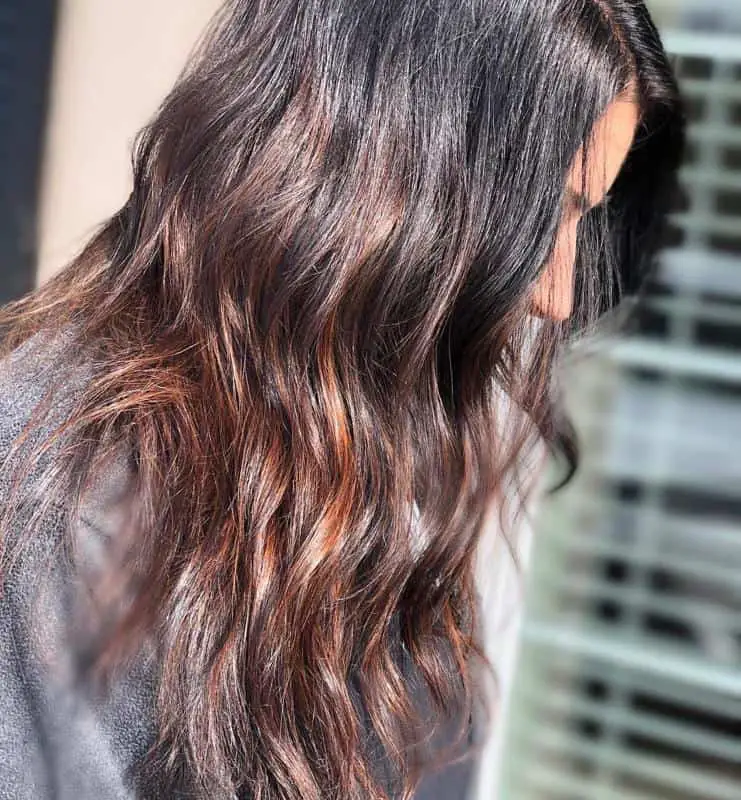 What about having a balayage that is based on quite particular shades?
Tip: Incorporate some soft-toned highlights, such as the trendy modern chocolate and cinnamon balayage.
Dark Ginger Hair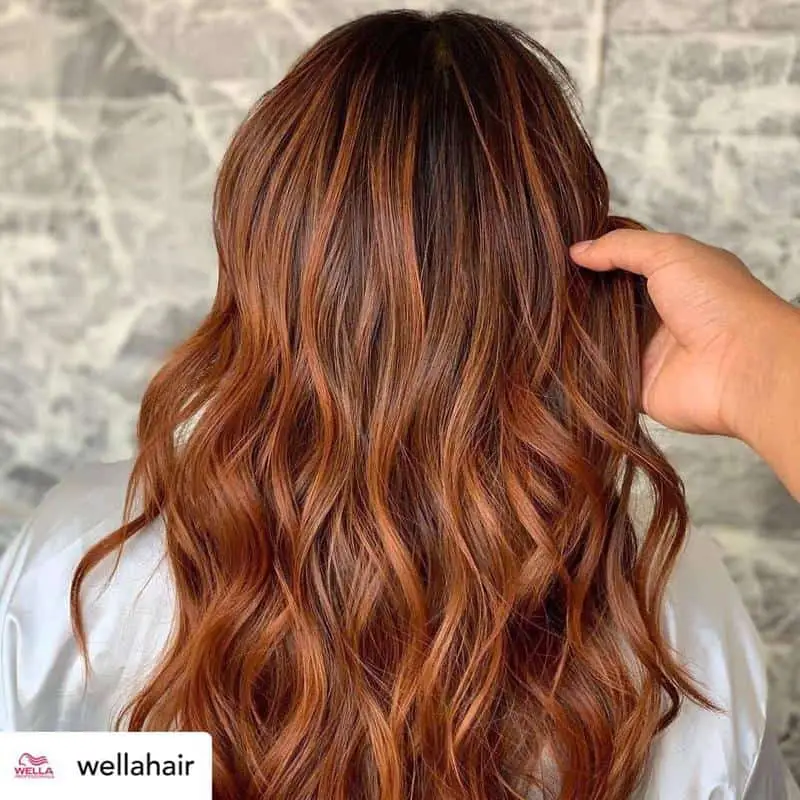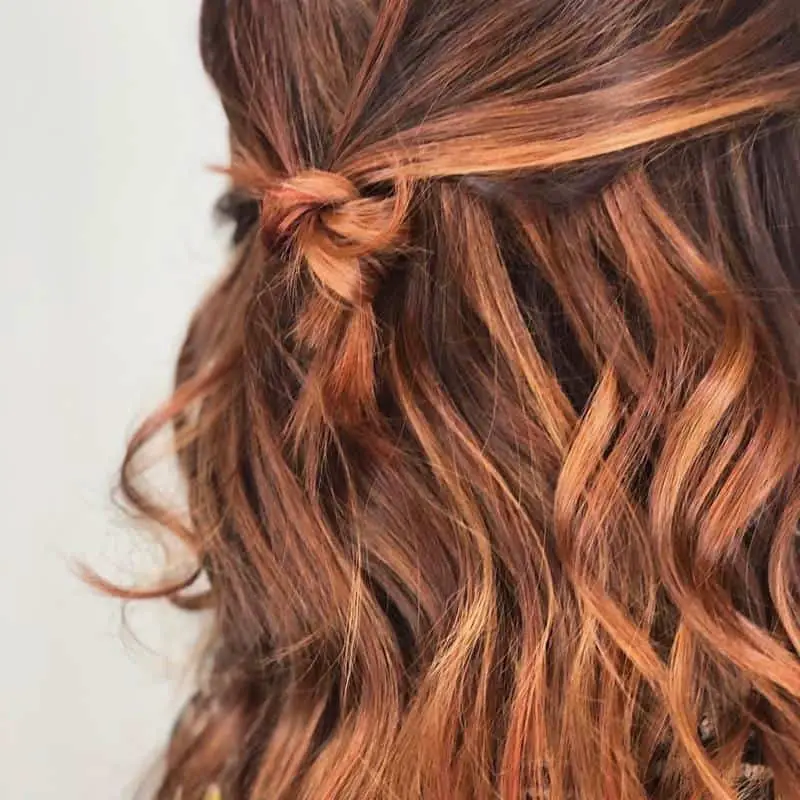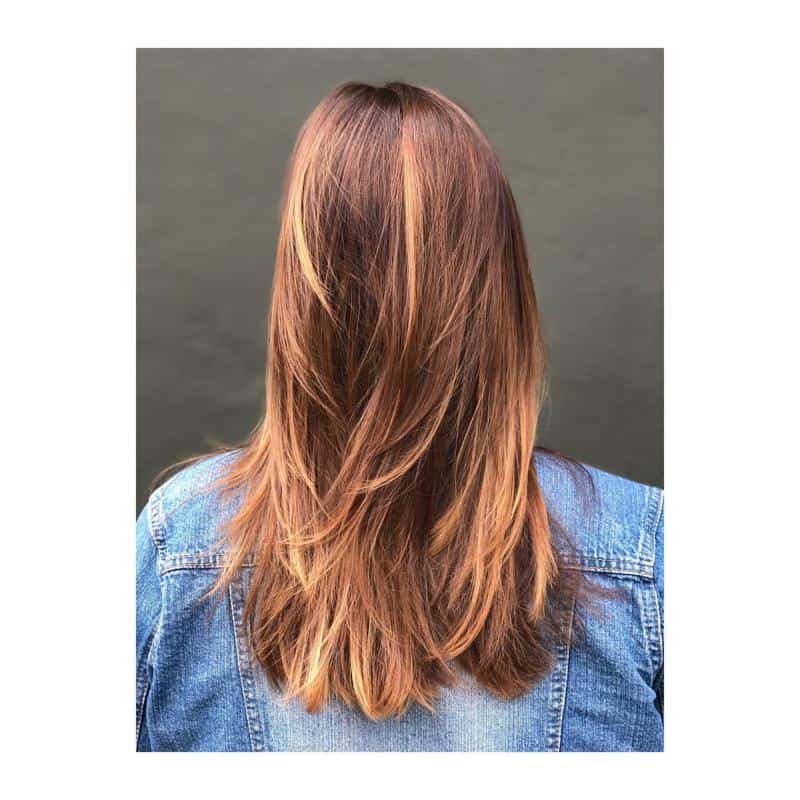 Ginger is one of the most joyful and vibrant shades you can ever have on your hair. However, if you want to avoid those bold hair colors, you can ask for dark ginger.
Dark ginger takes out less of the gold part of this shade while adding a more relaxed, deeper finish. While we can consider dark ginger hair on the warmer side, this shade suits multiple types of skin tones.
Personal opinion: His color is more sophisticated and less intense than the previous ones.
Dark Red Hair With Copper Highlights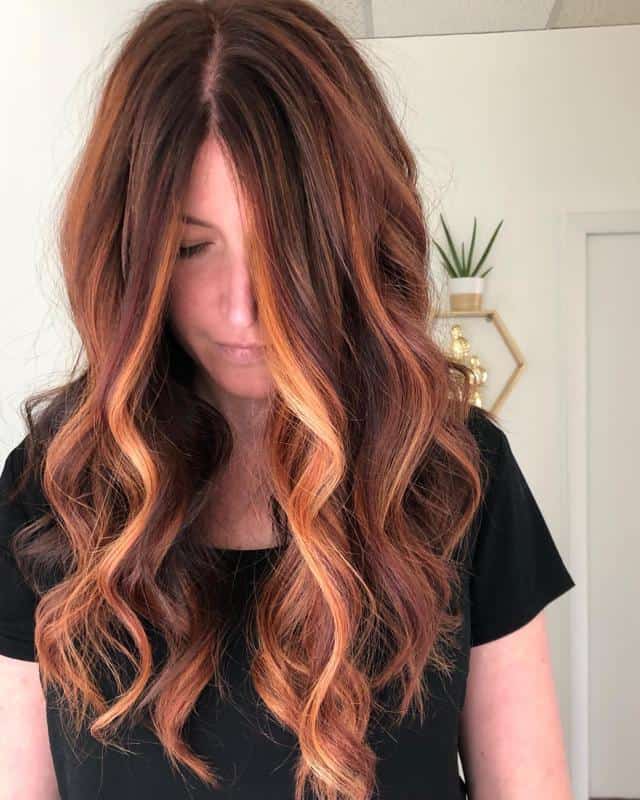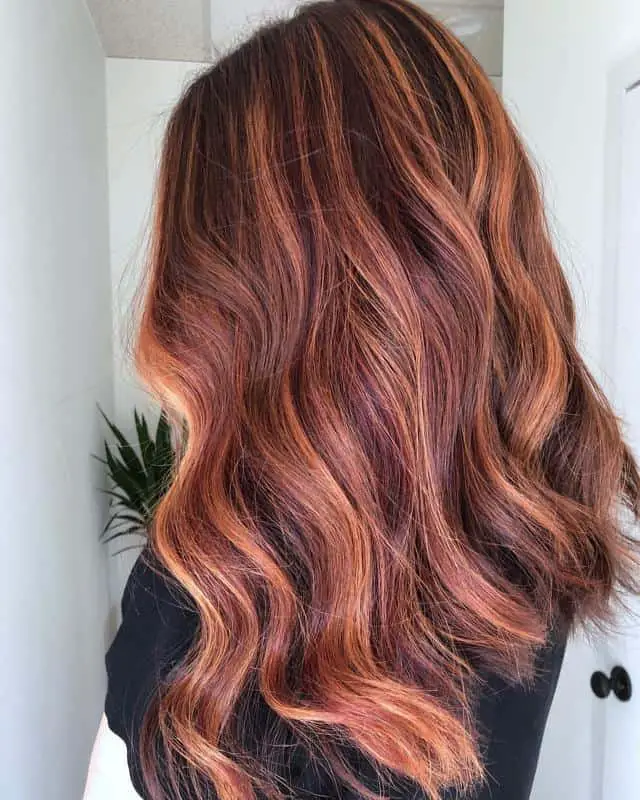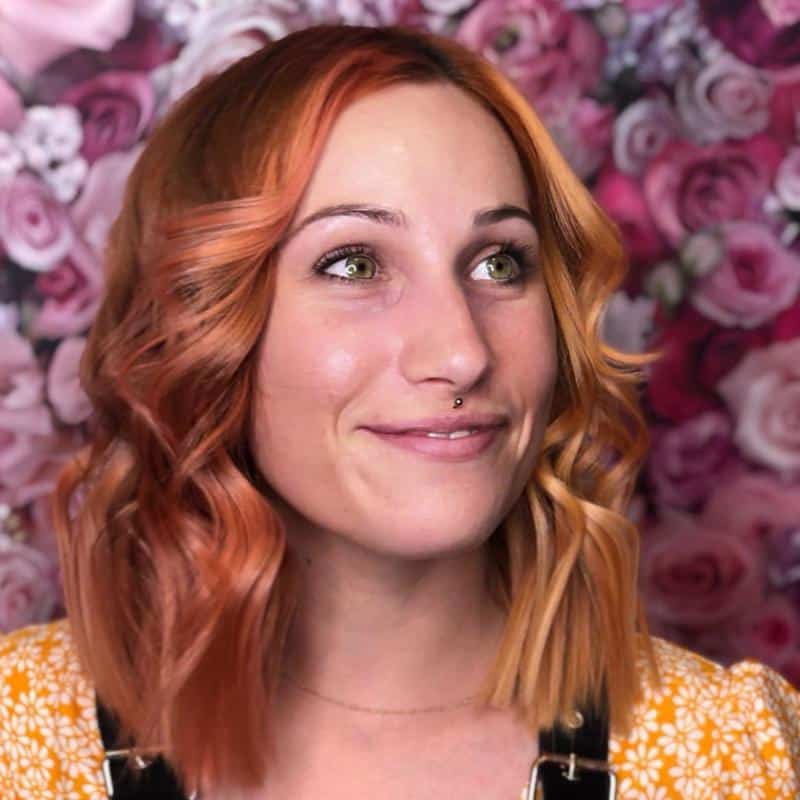 Copper highlights are a great way to lift dark red hair and give it a fresh, summery feel. Depending on where they are placed, you can use peachy bronze pieces to frame and illuminate your face.
They also add dimension and movement to your hair.
Tip: It's important not to go too light as extreme highlights can give dark red hair a 'tiger stripe' look.
Black and Red Hair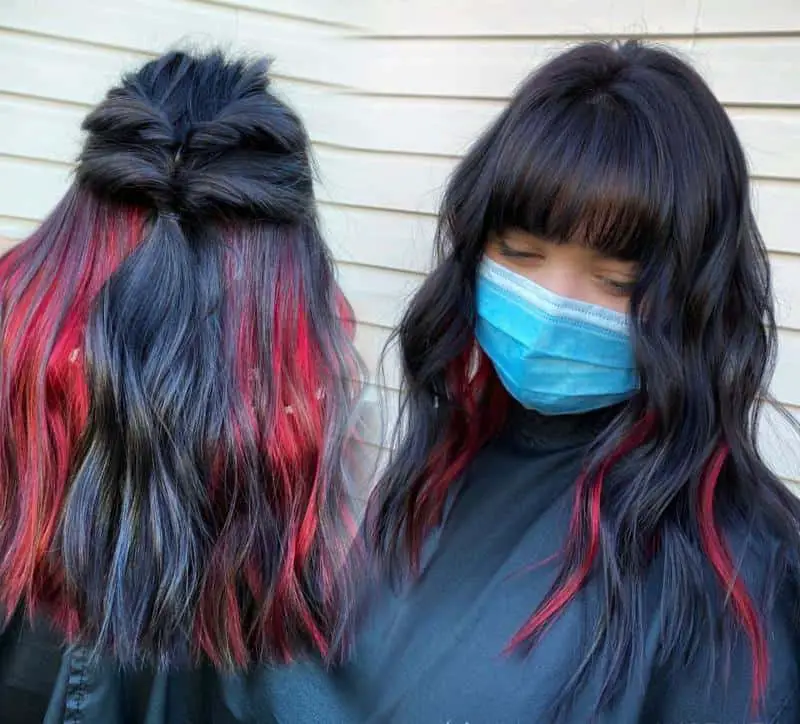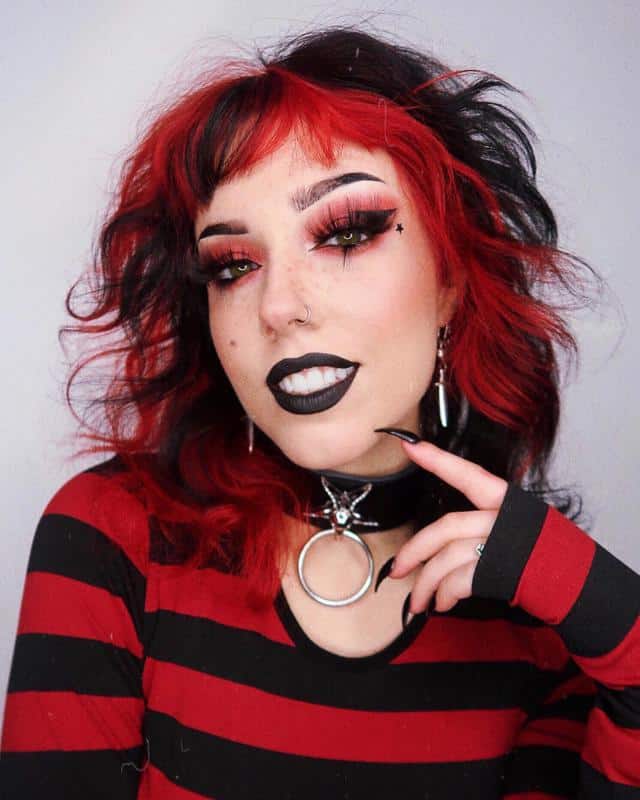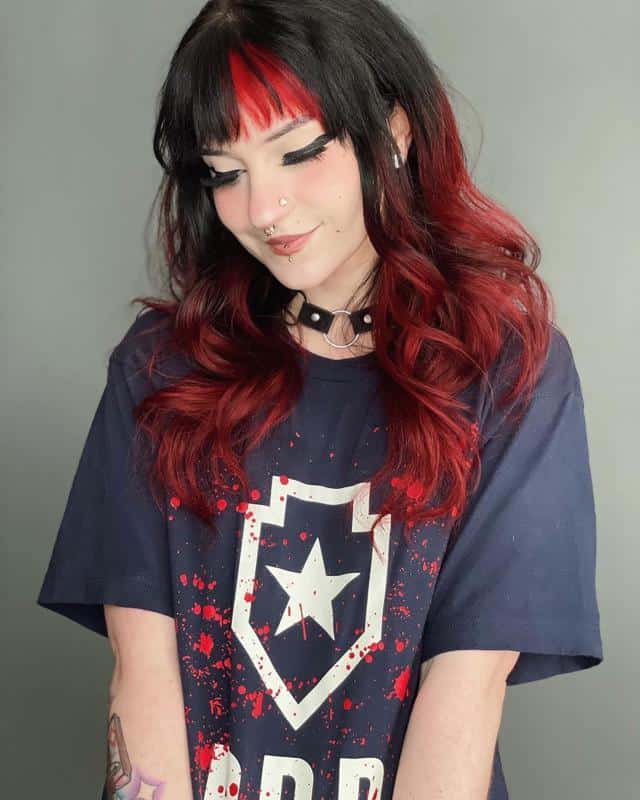 One of the boldest yet most fabulous hairstyles and dark red hair color ideas is the combination of black and red hair.
This is a truly striking combination that will always stand out from the crowd and add that type of edgy twist.
Personal opinion: The effect will be an artistic yet graphic look.
Good To Know In The End
Dark red hair comes with lots of undertones and shades to choose from. Find your favorite shade and take a quick run to a hair studio, depending on your skin color and personality.
Add highlights, enjoy an ombre effect, or some lighter tips in the best dark red hair makeover.
Also Read: